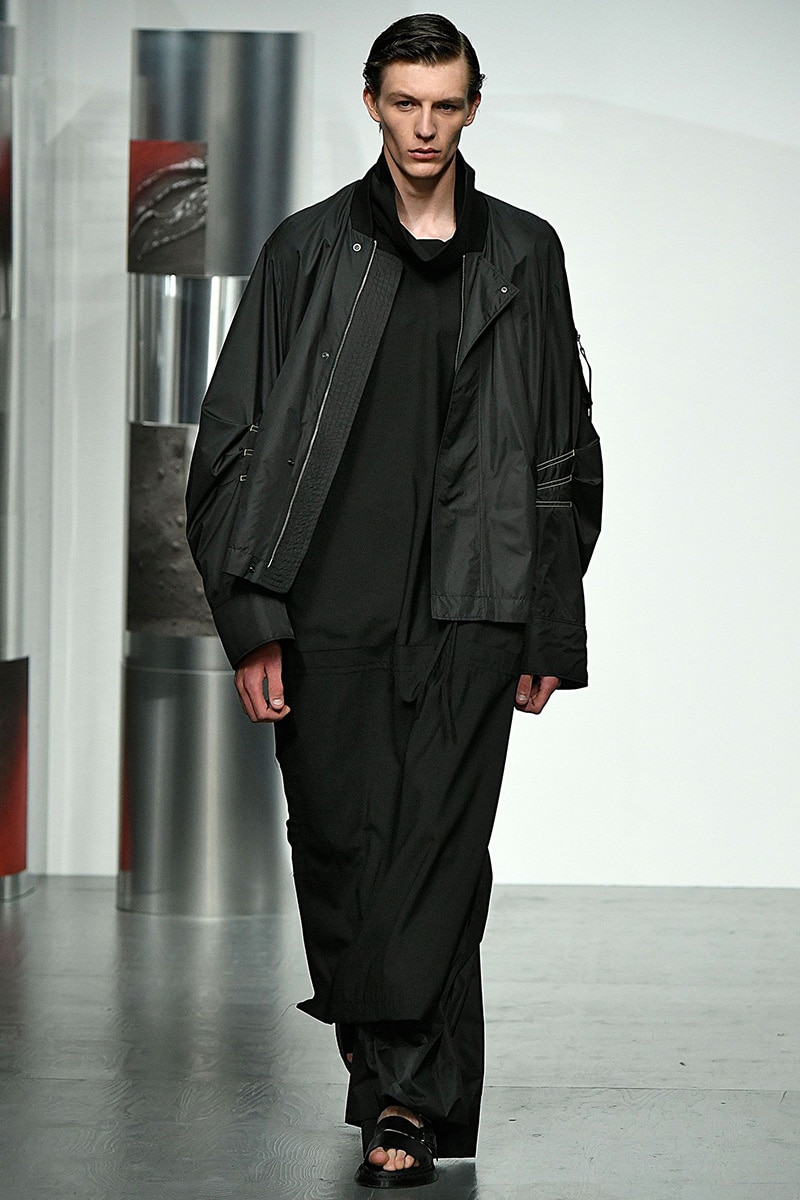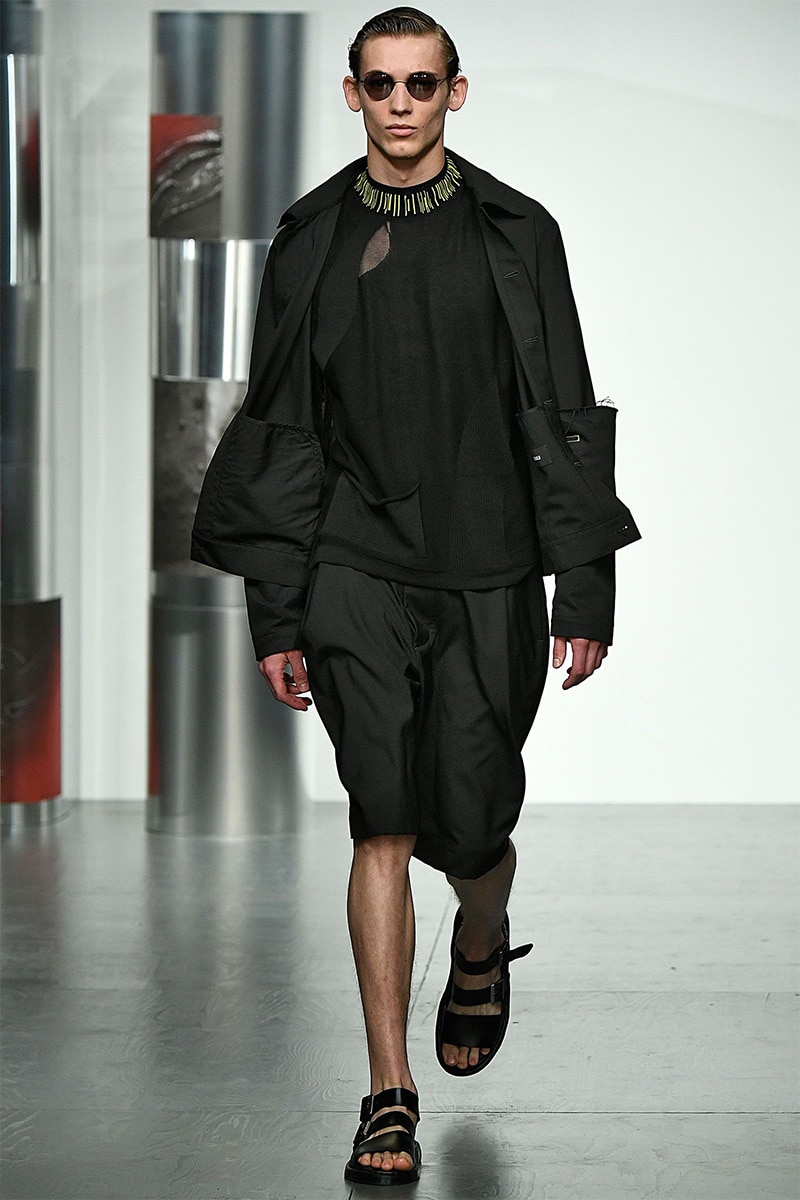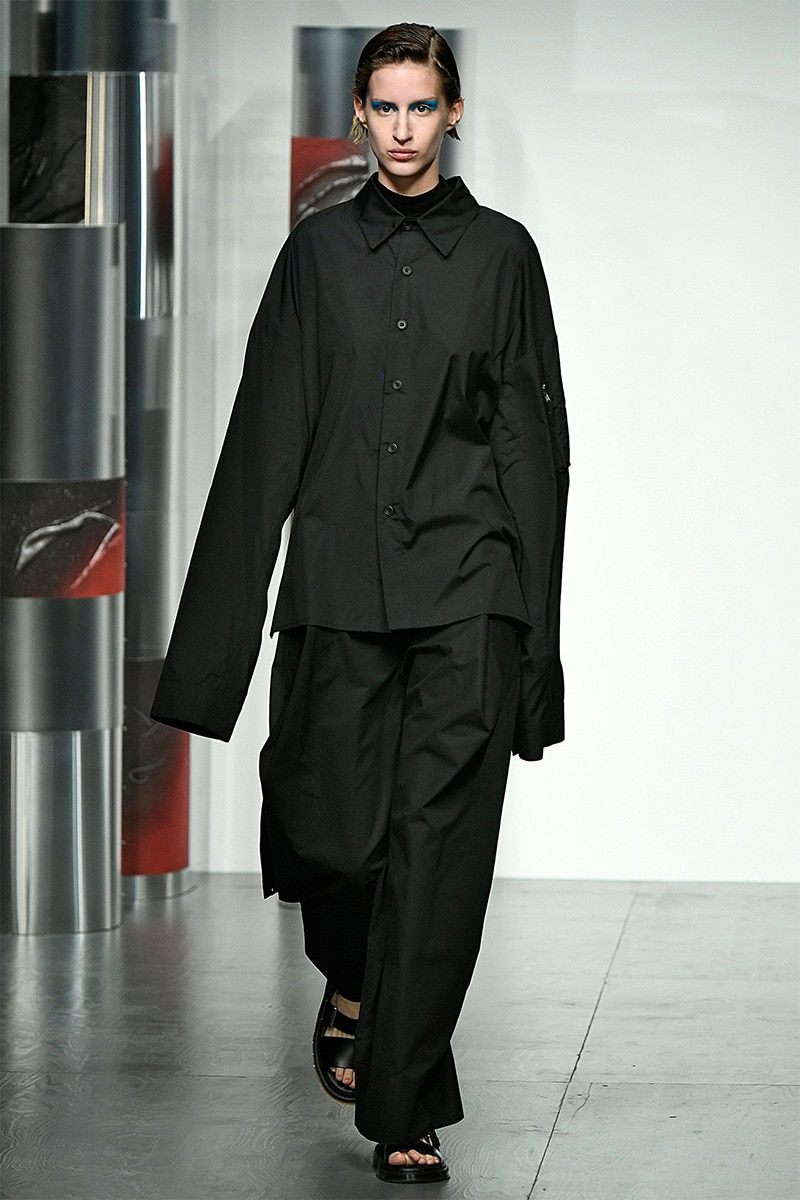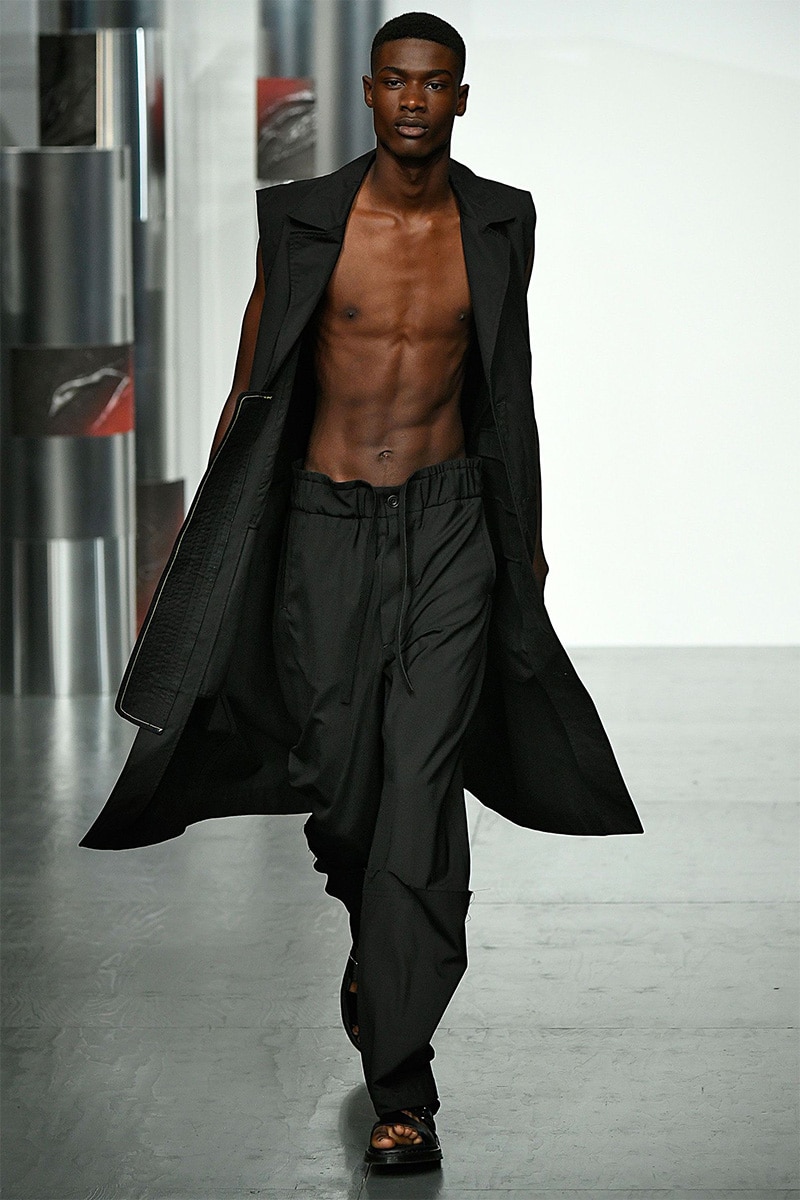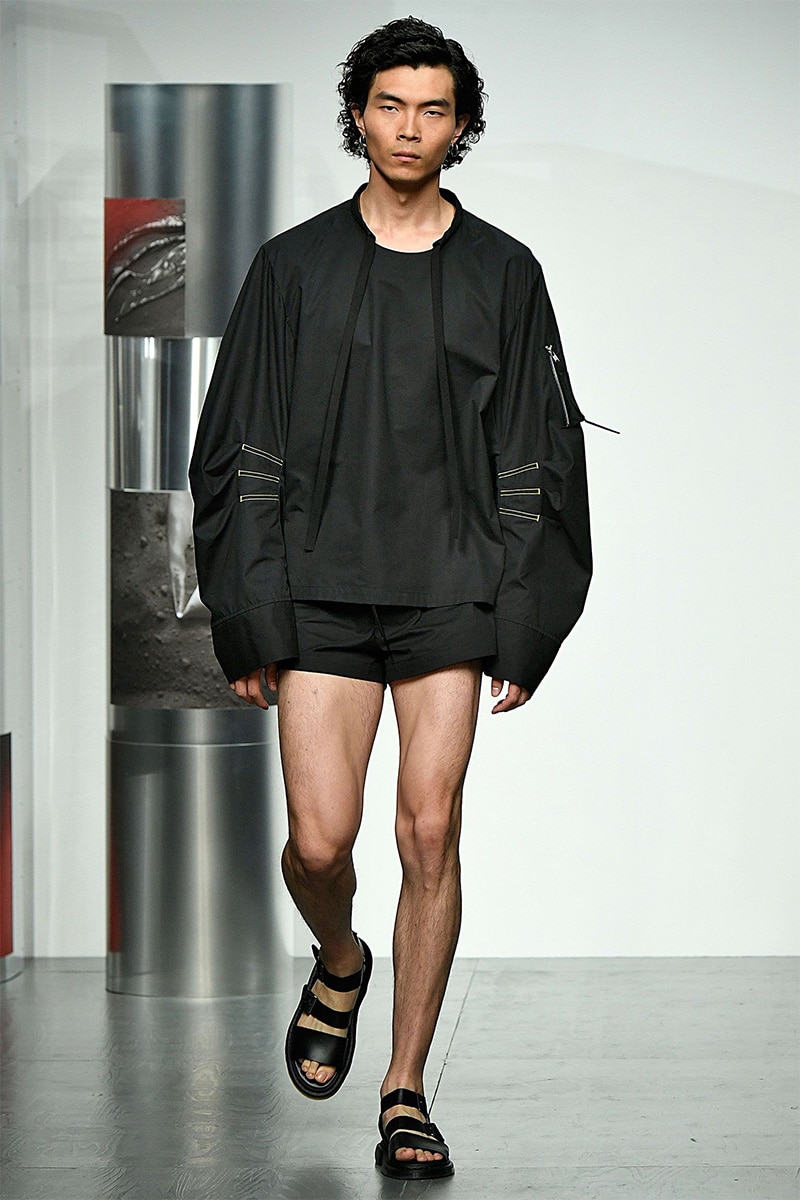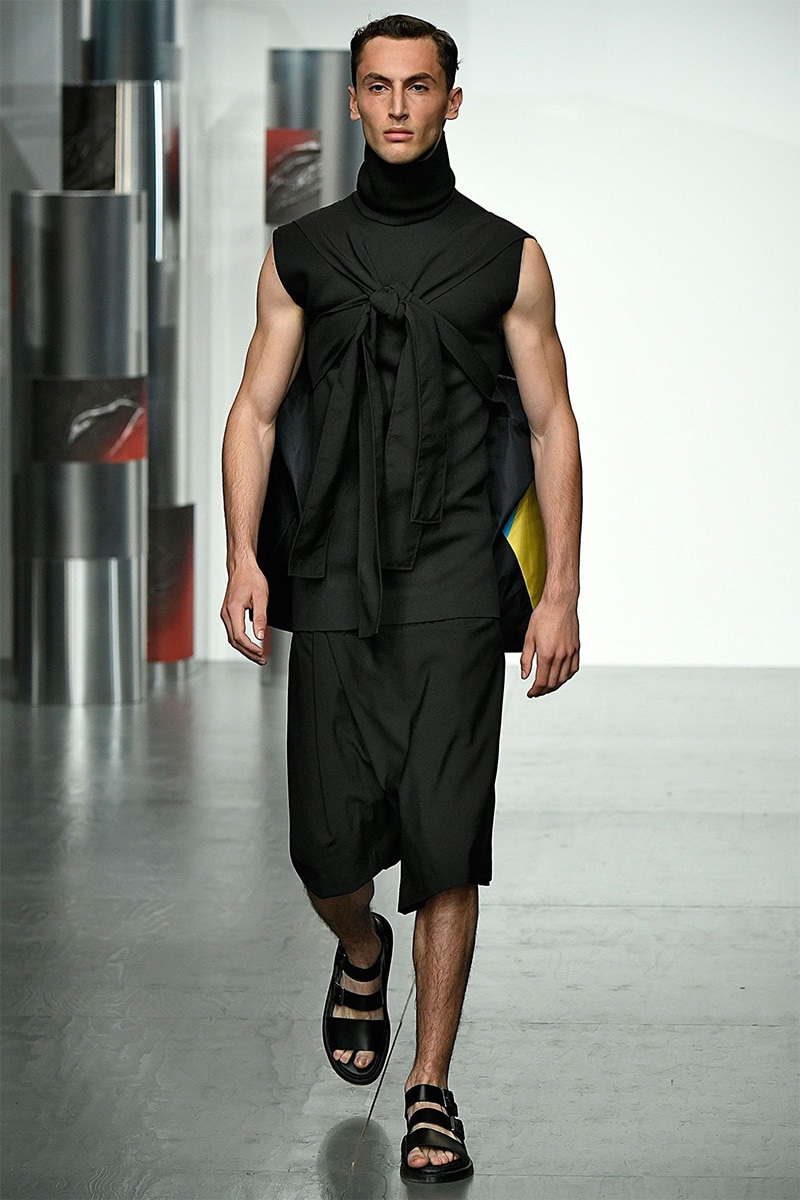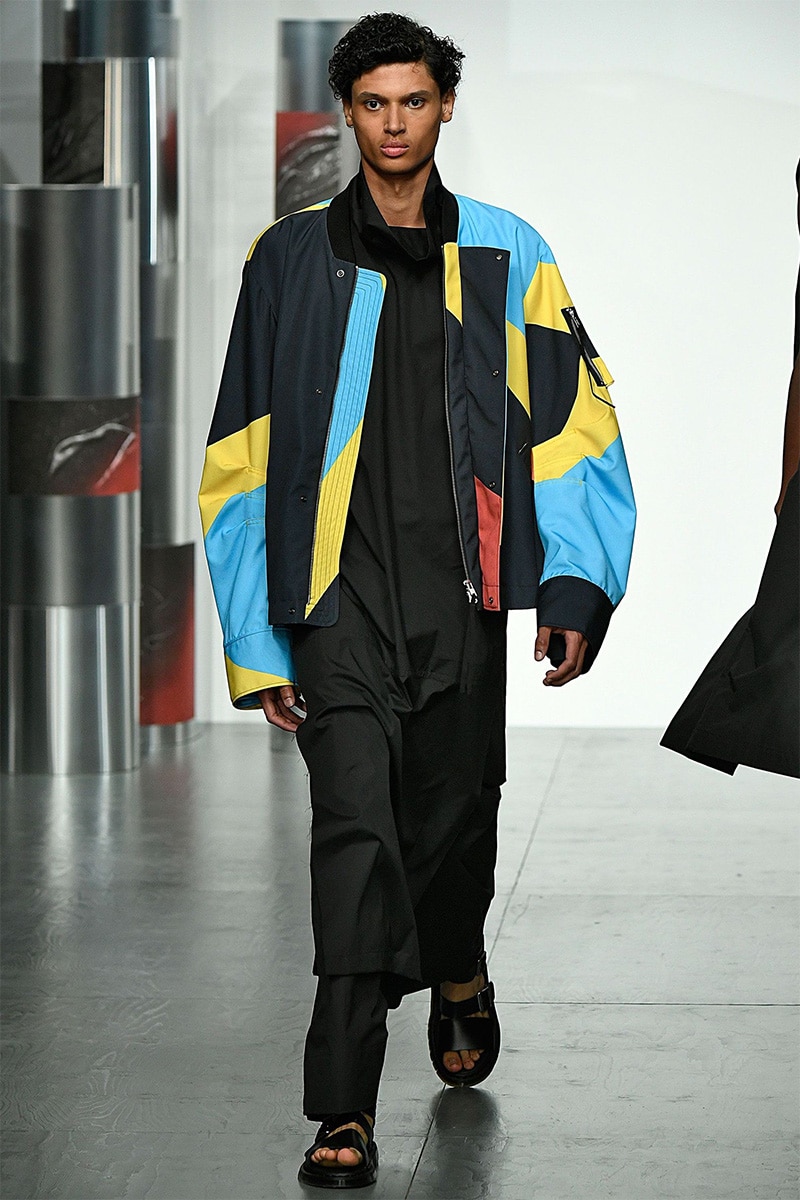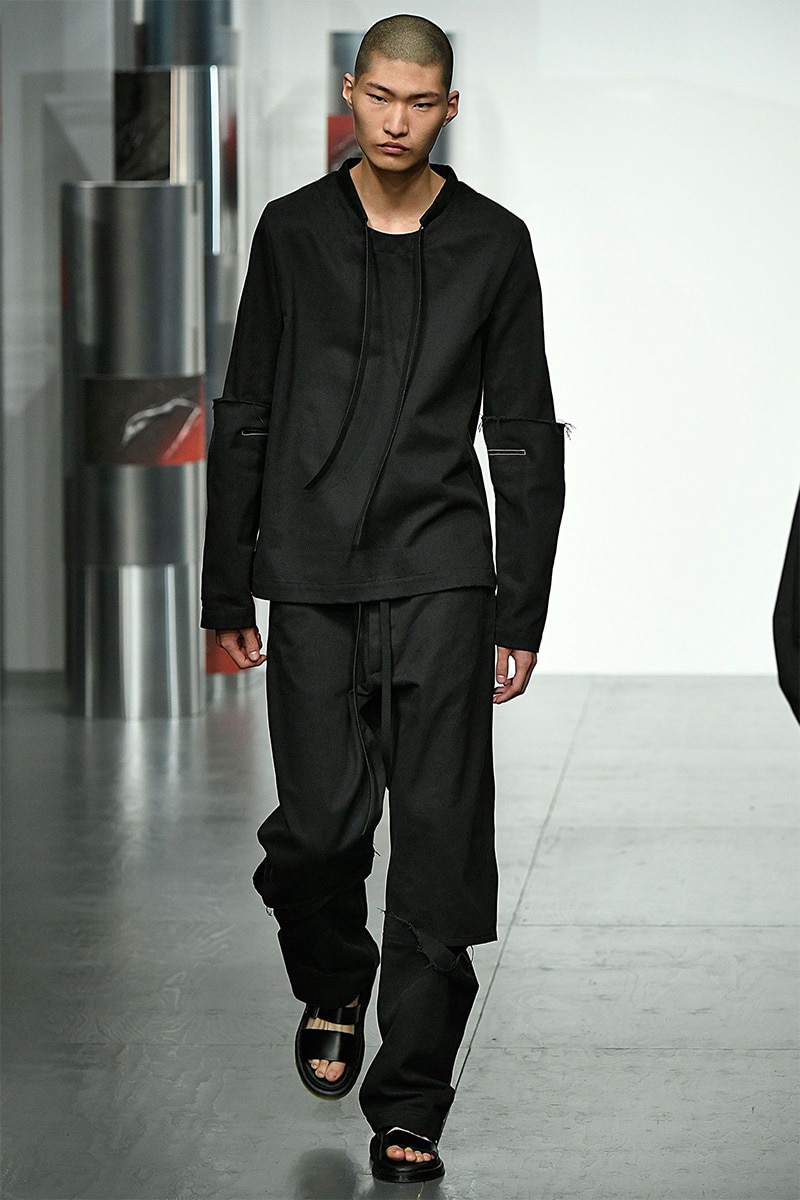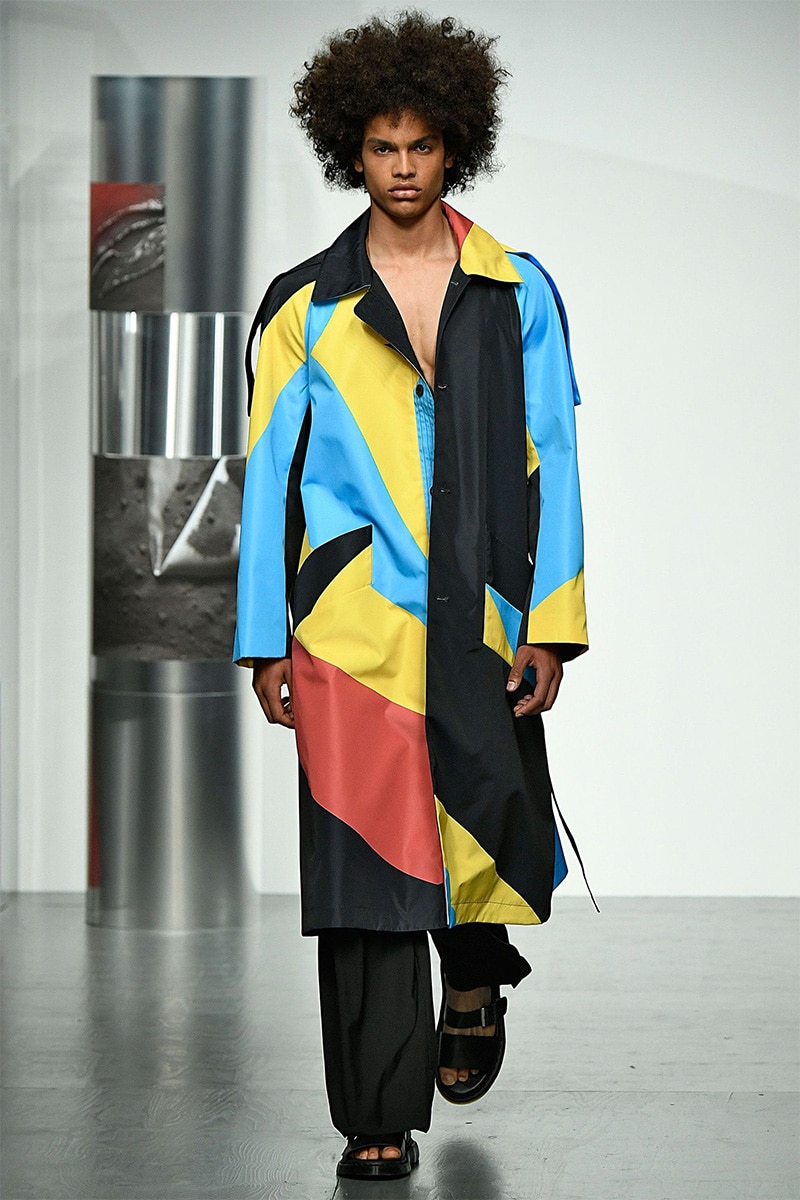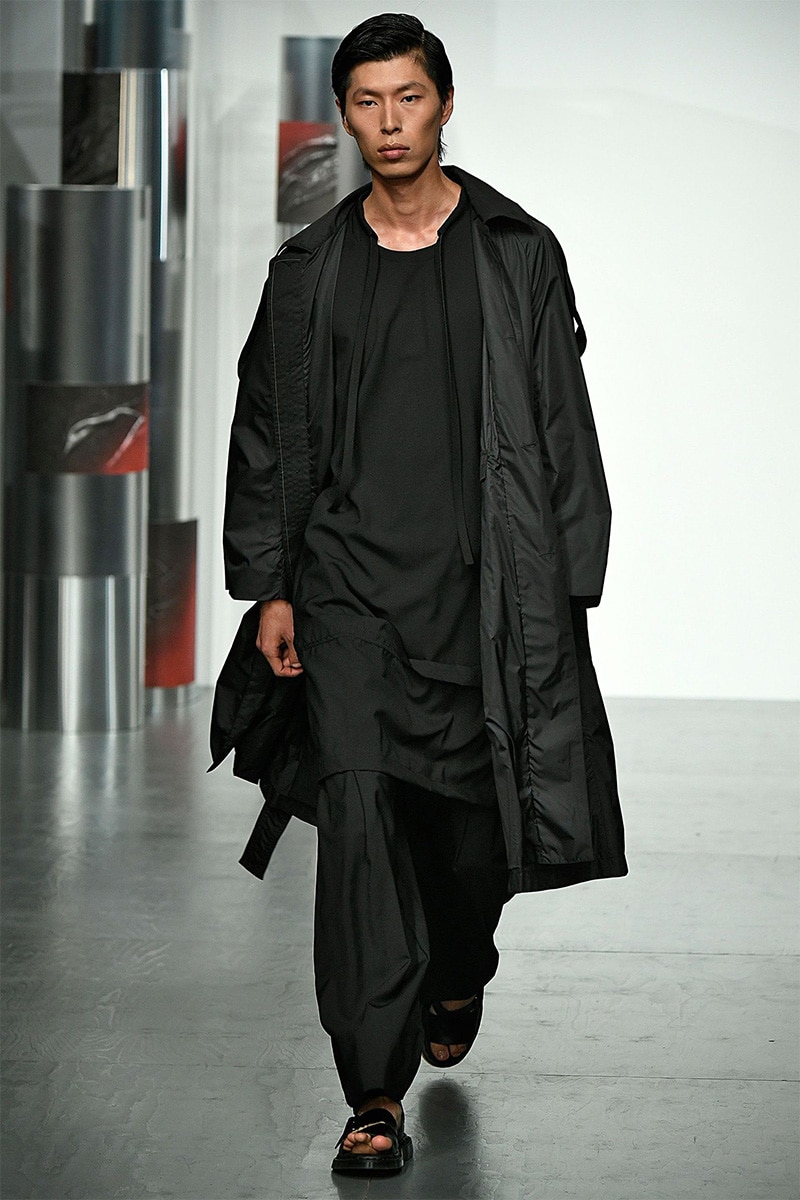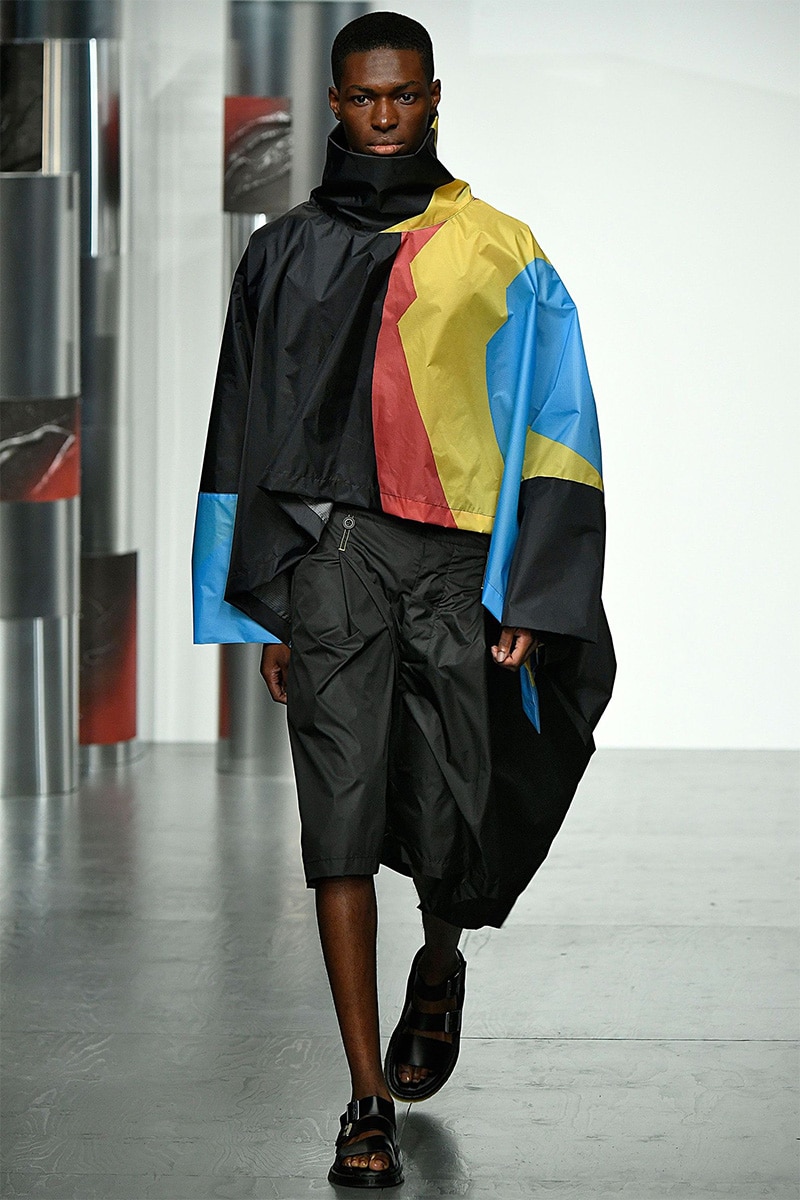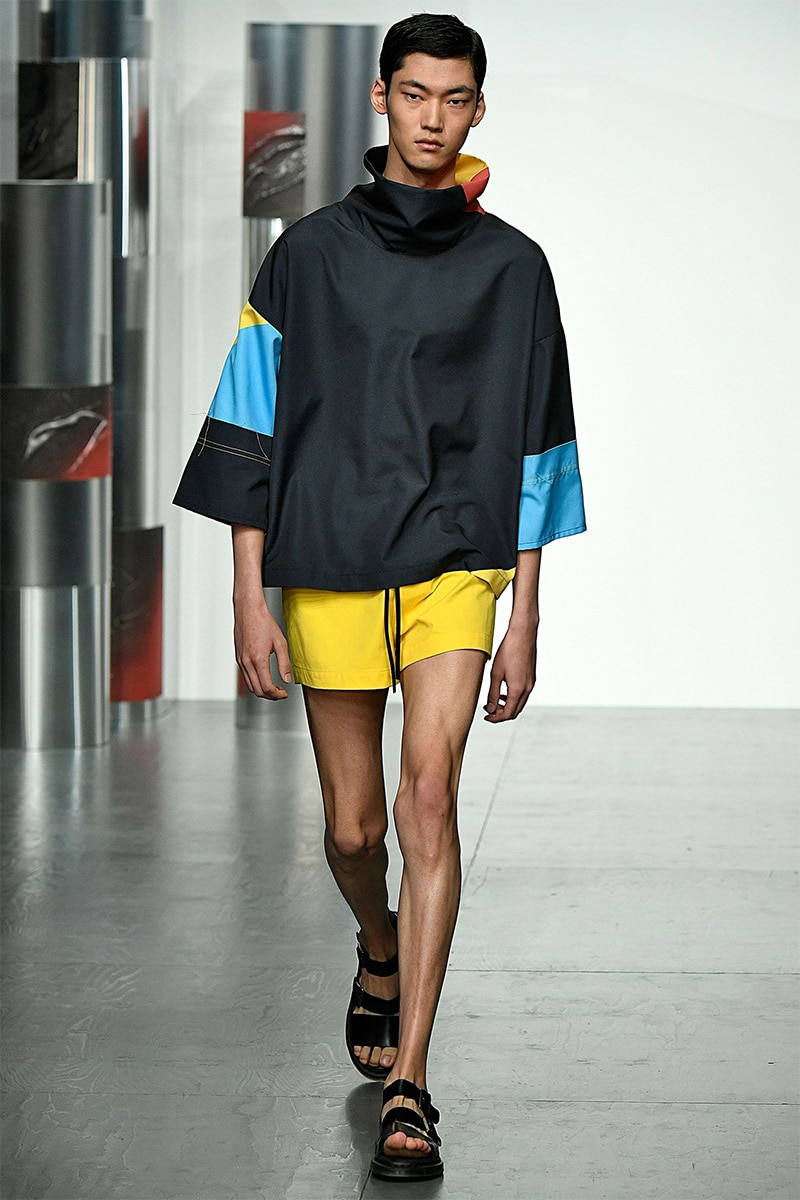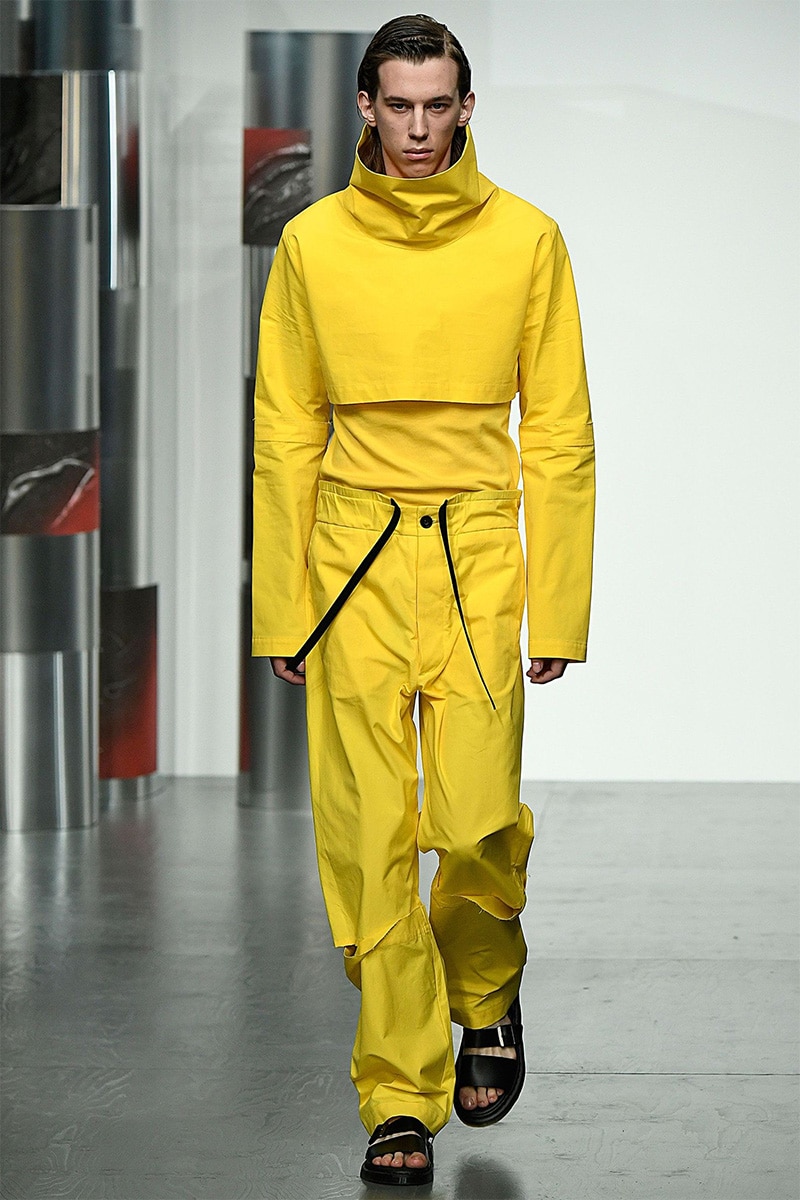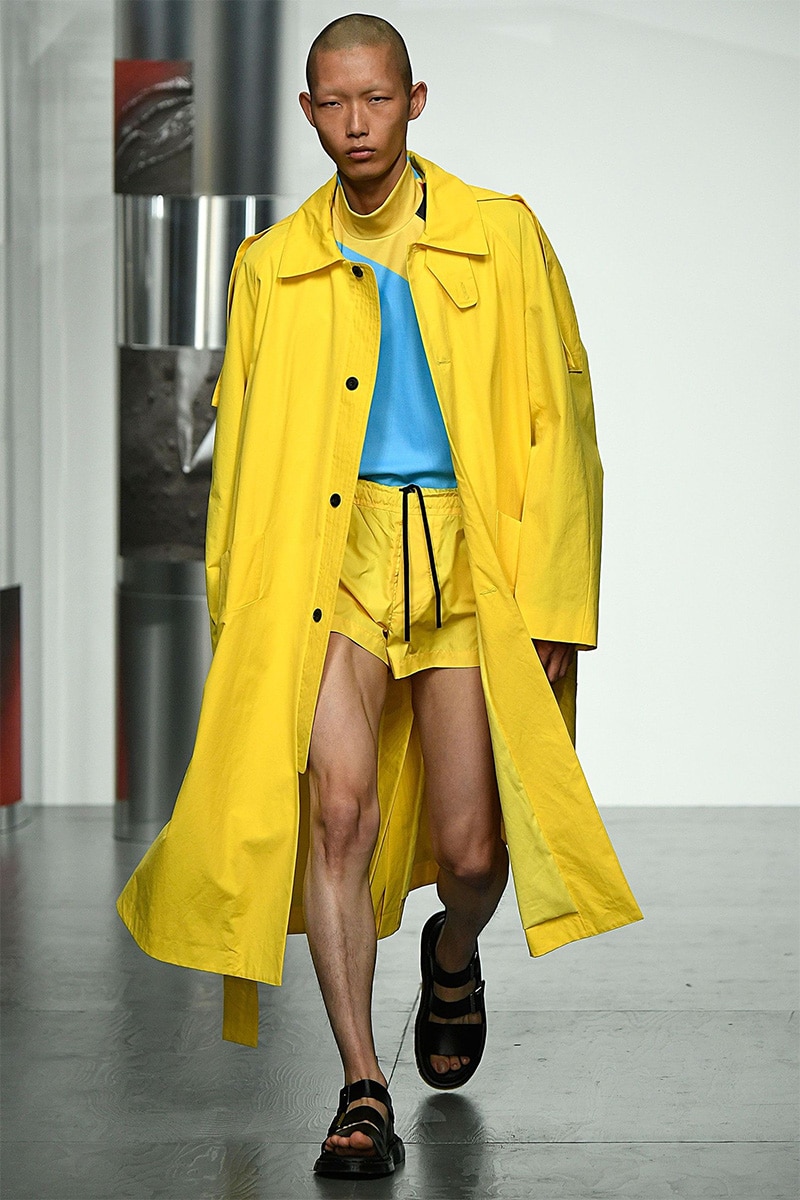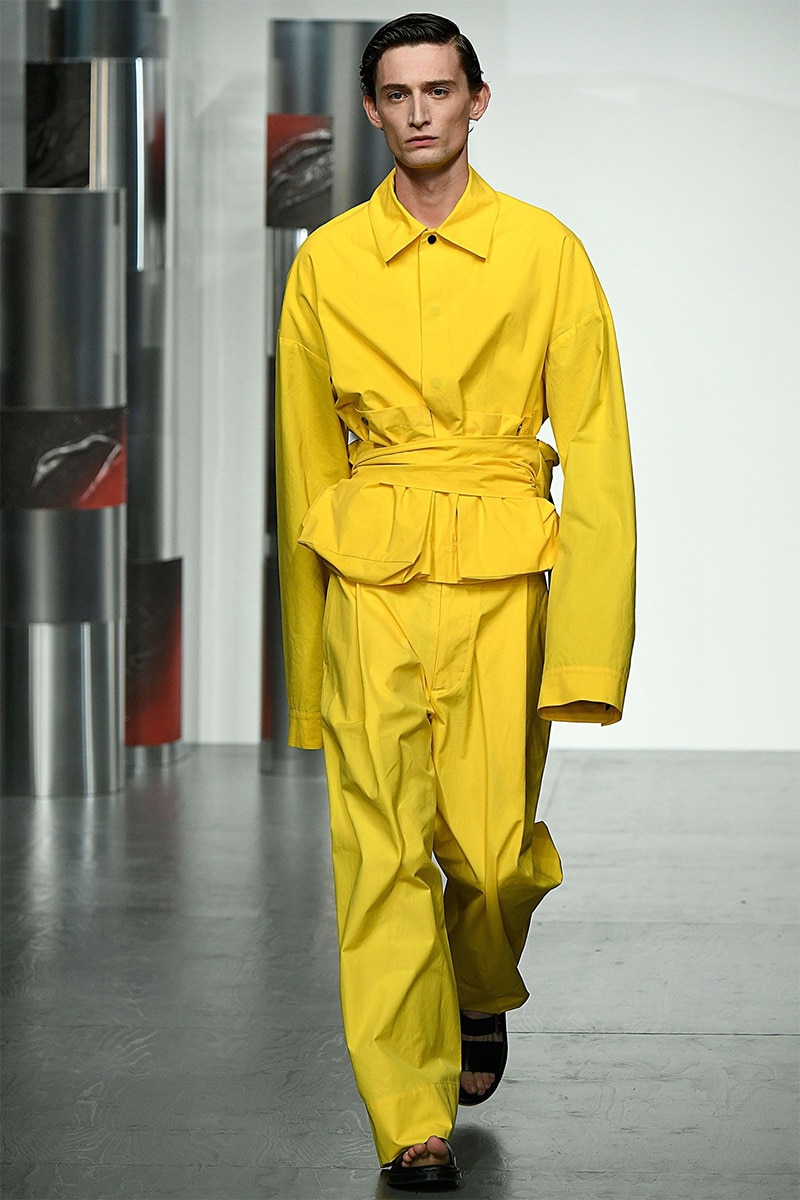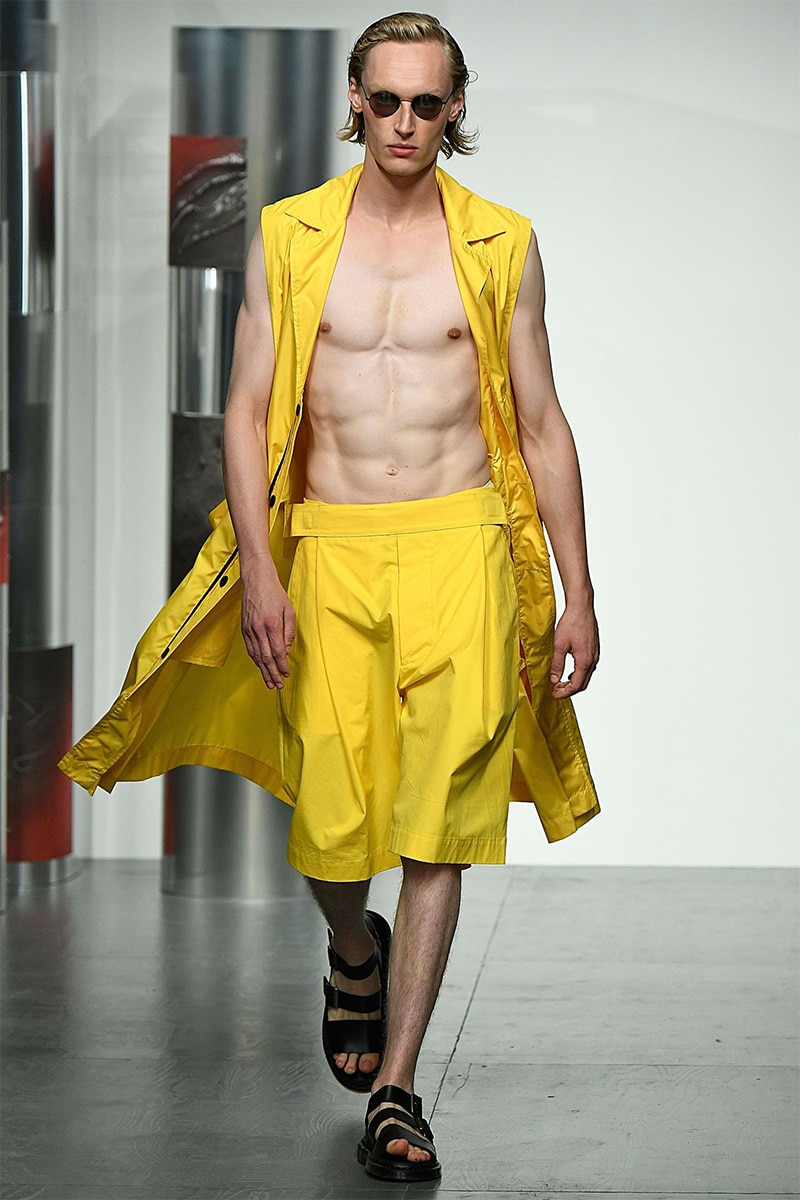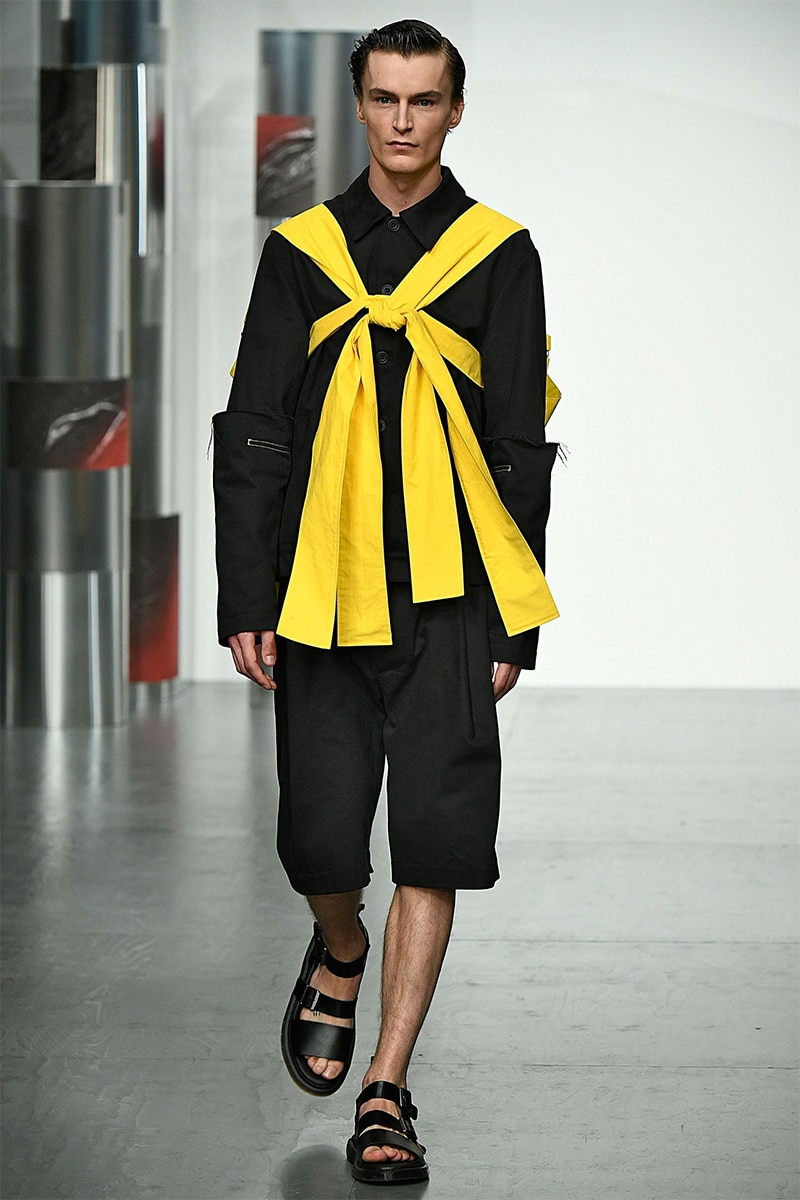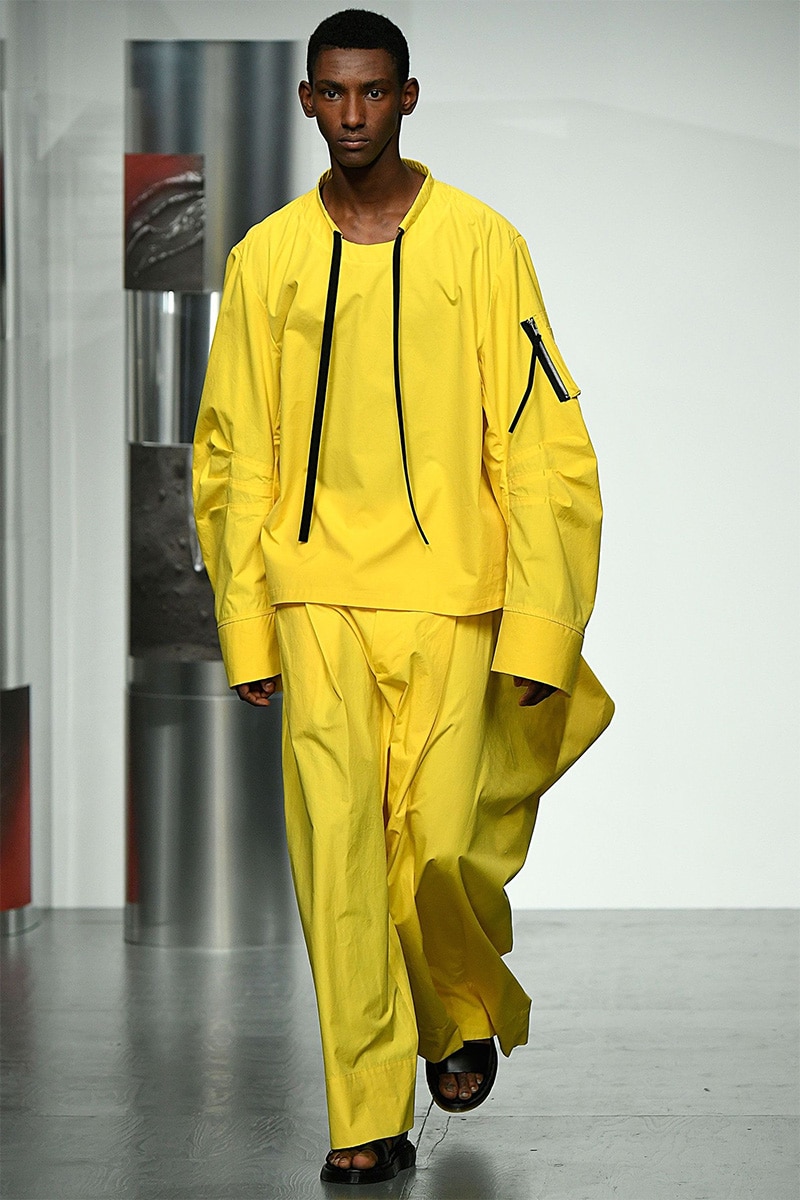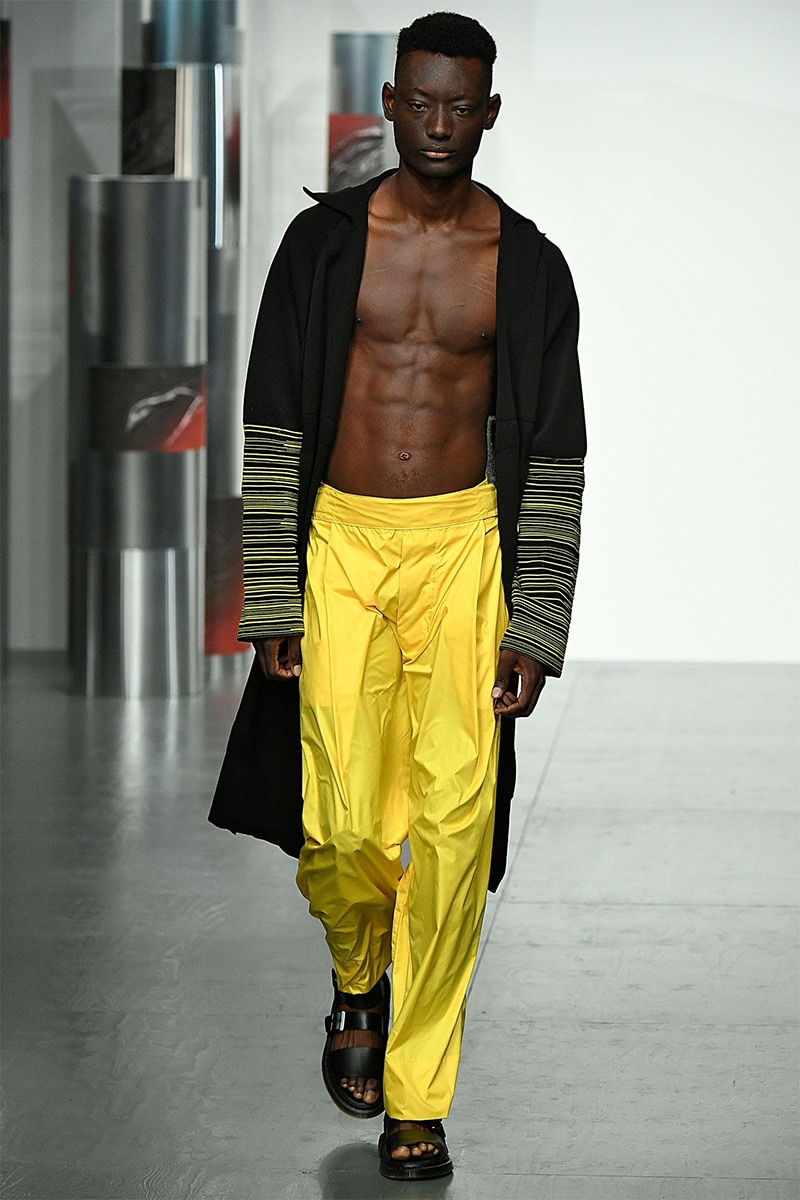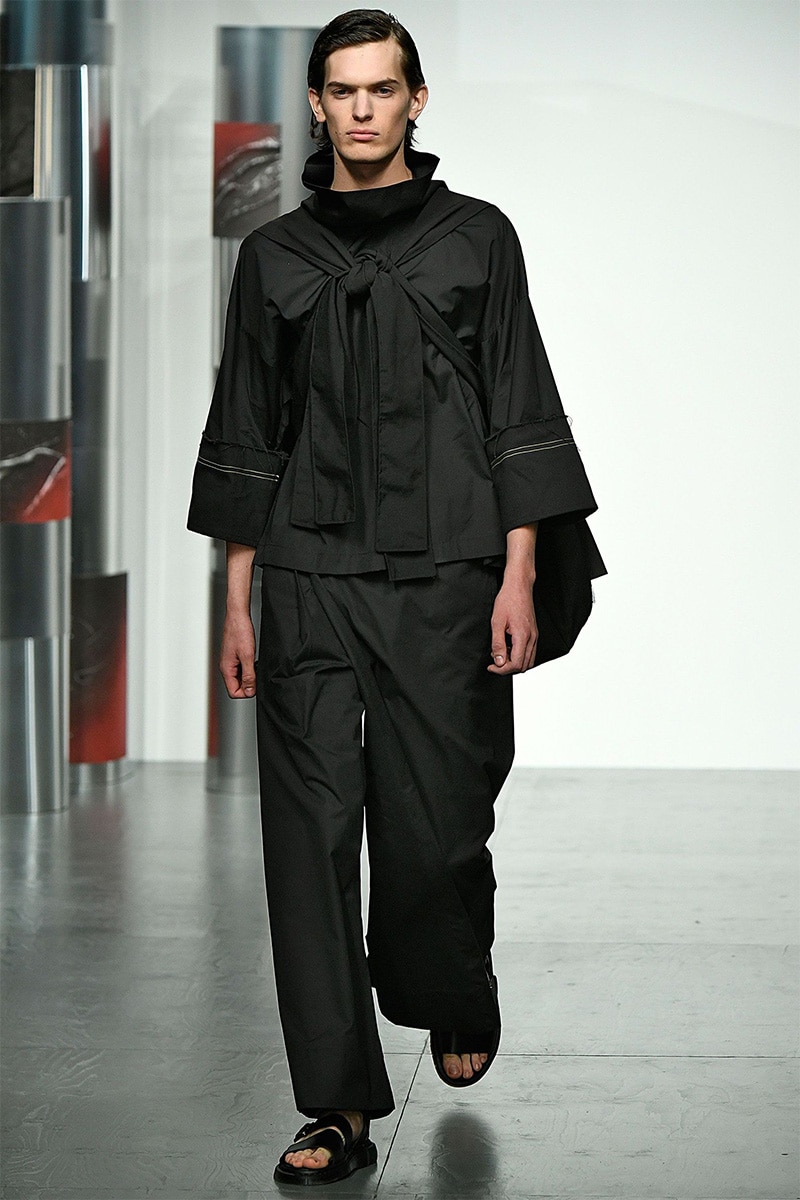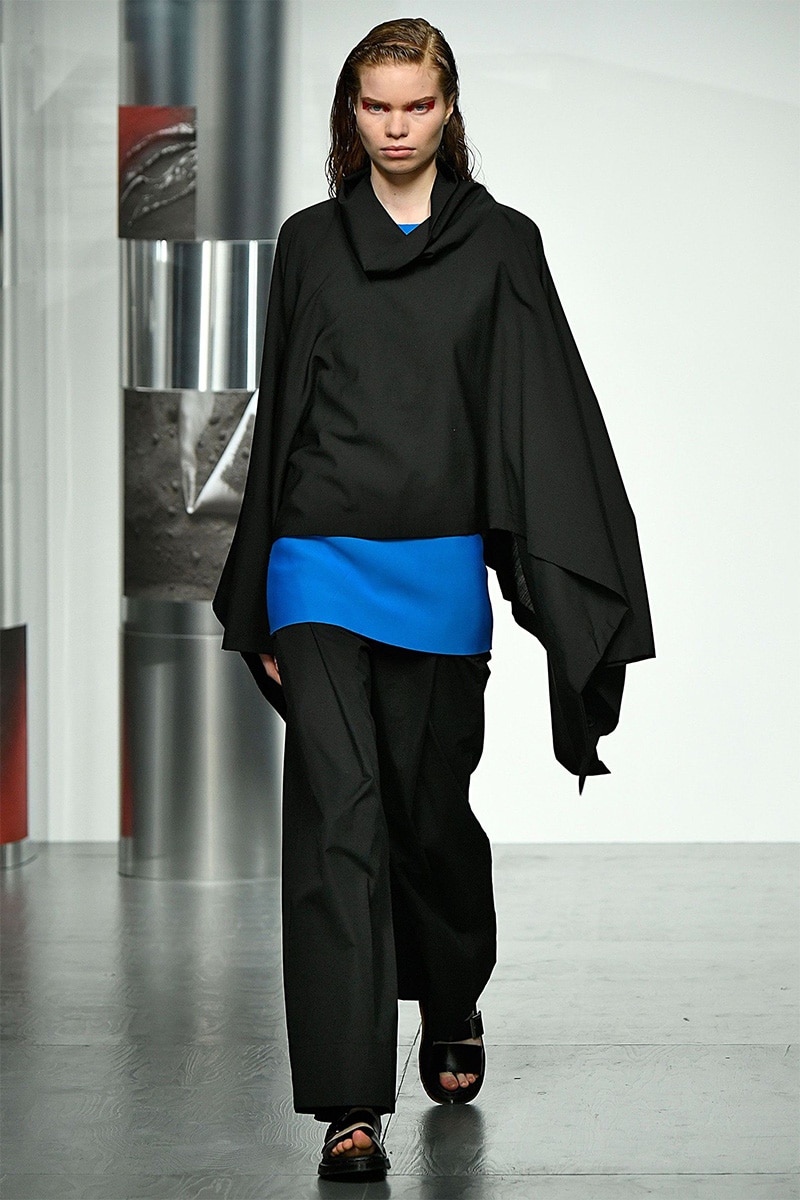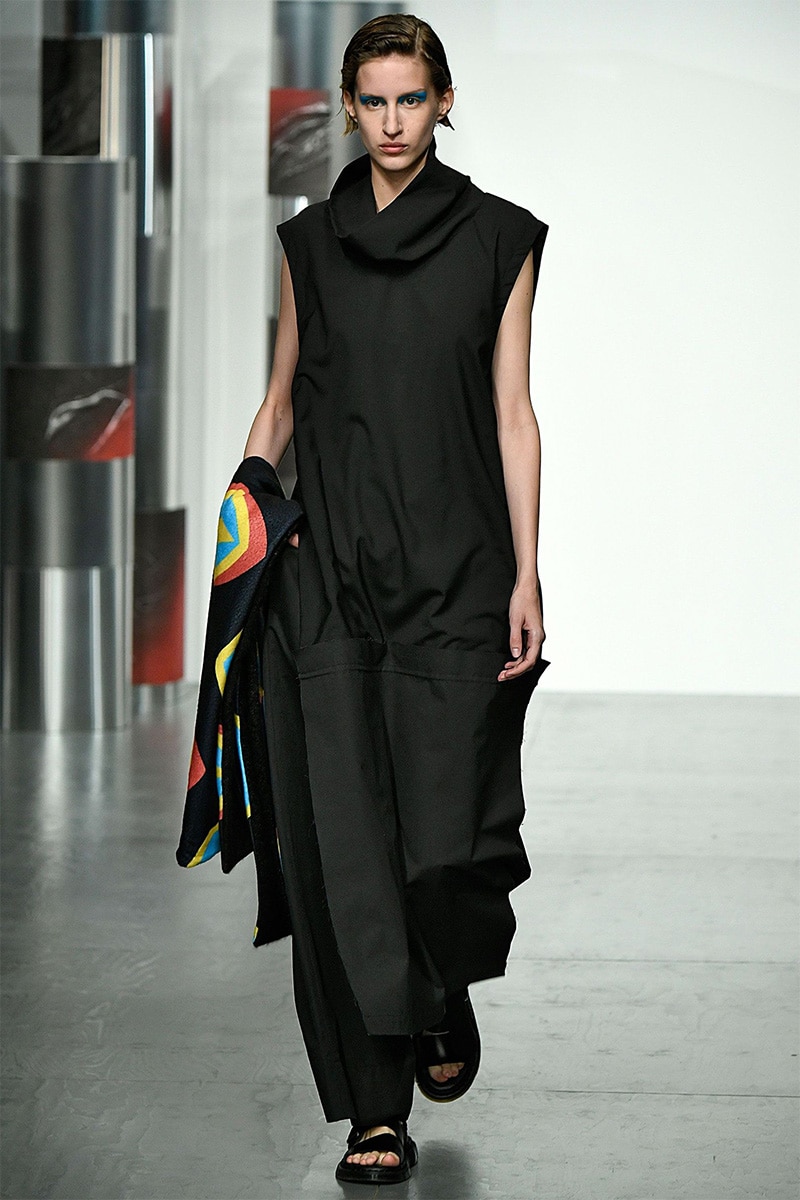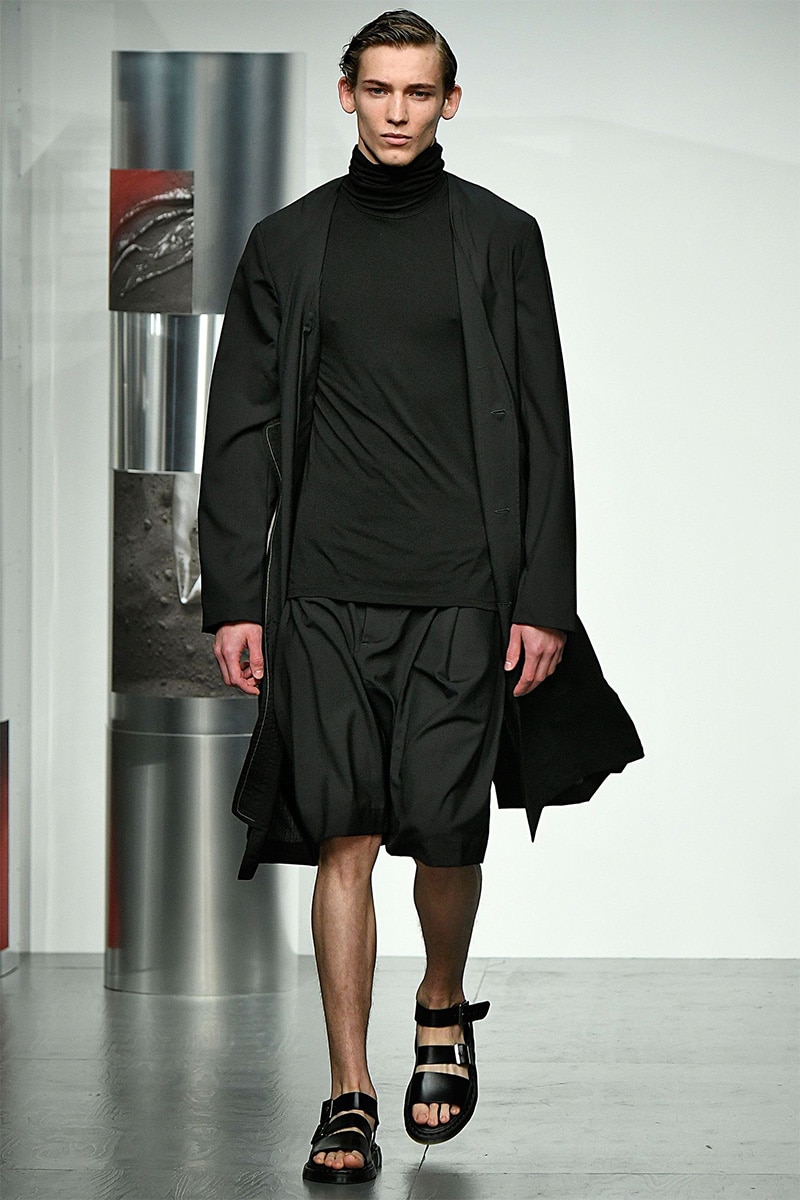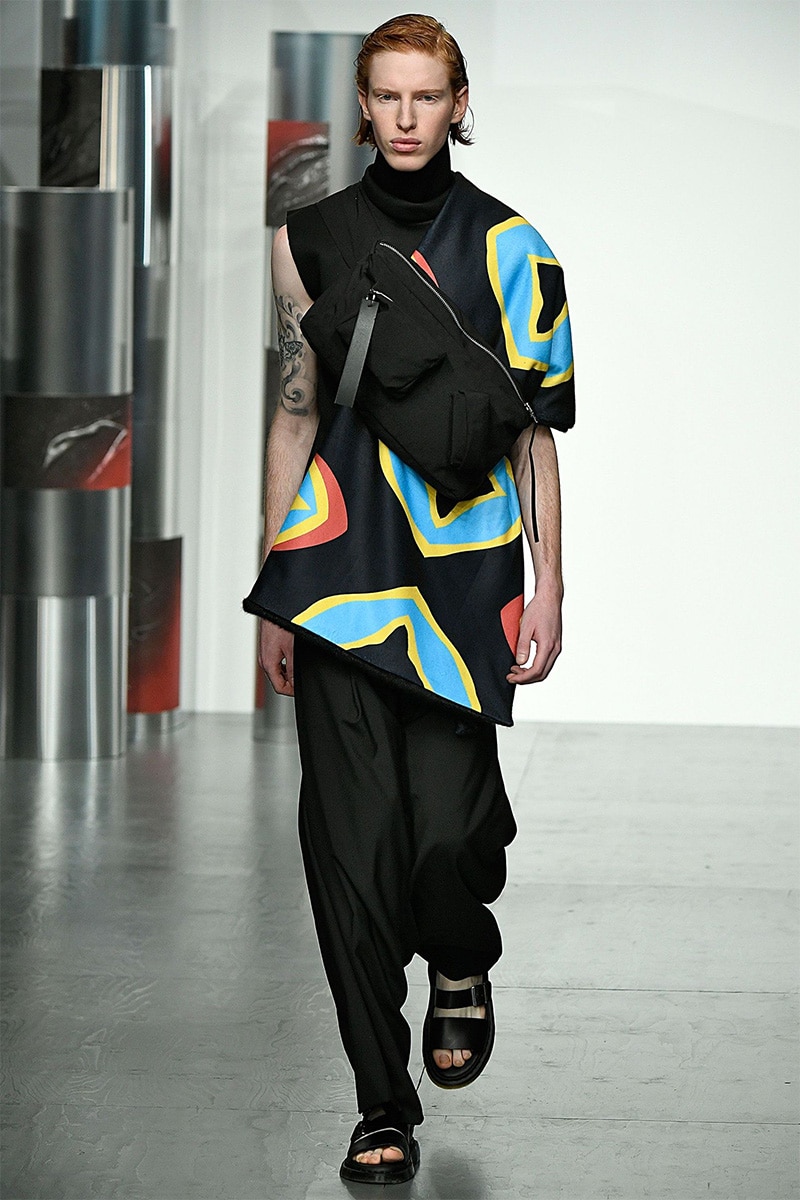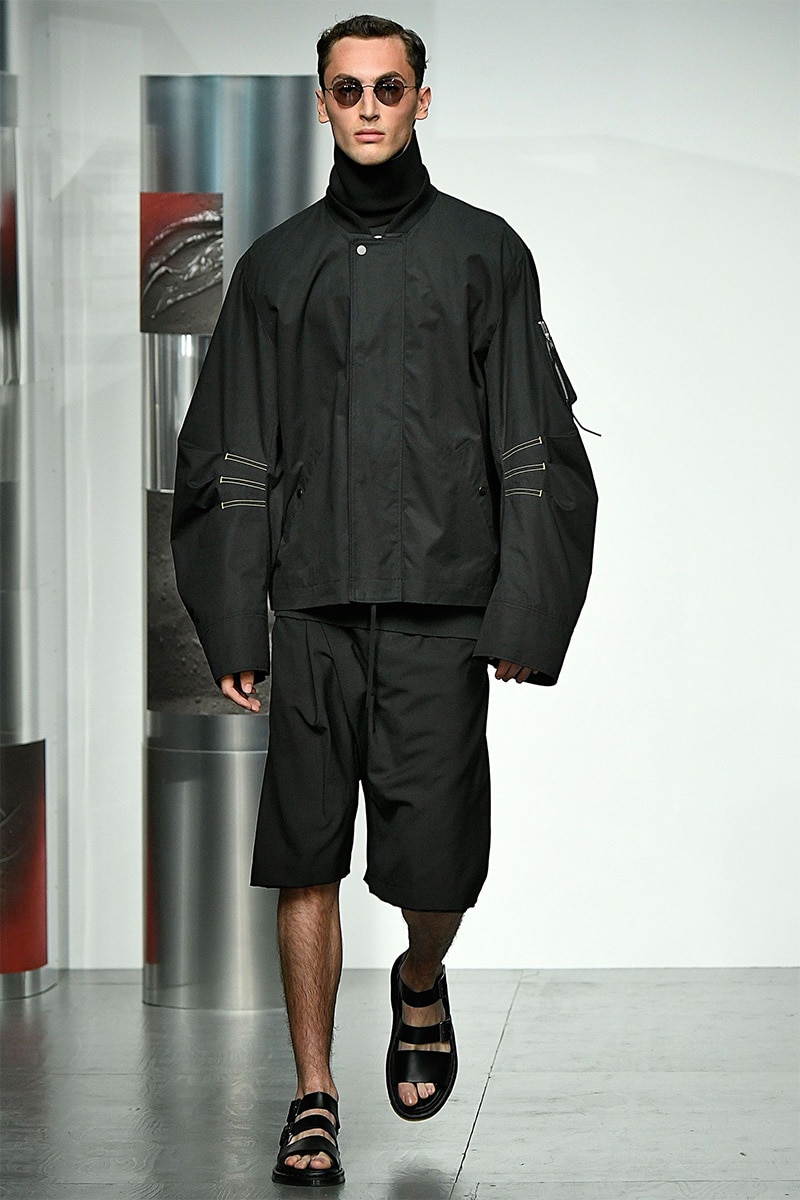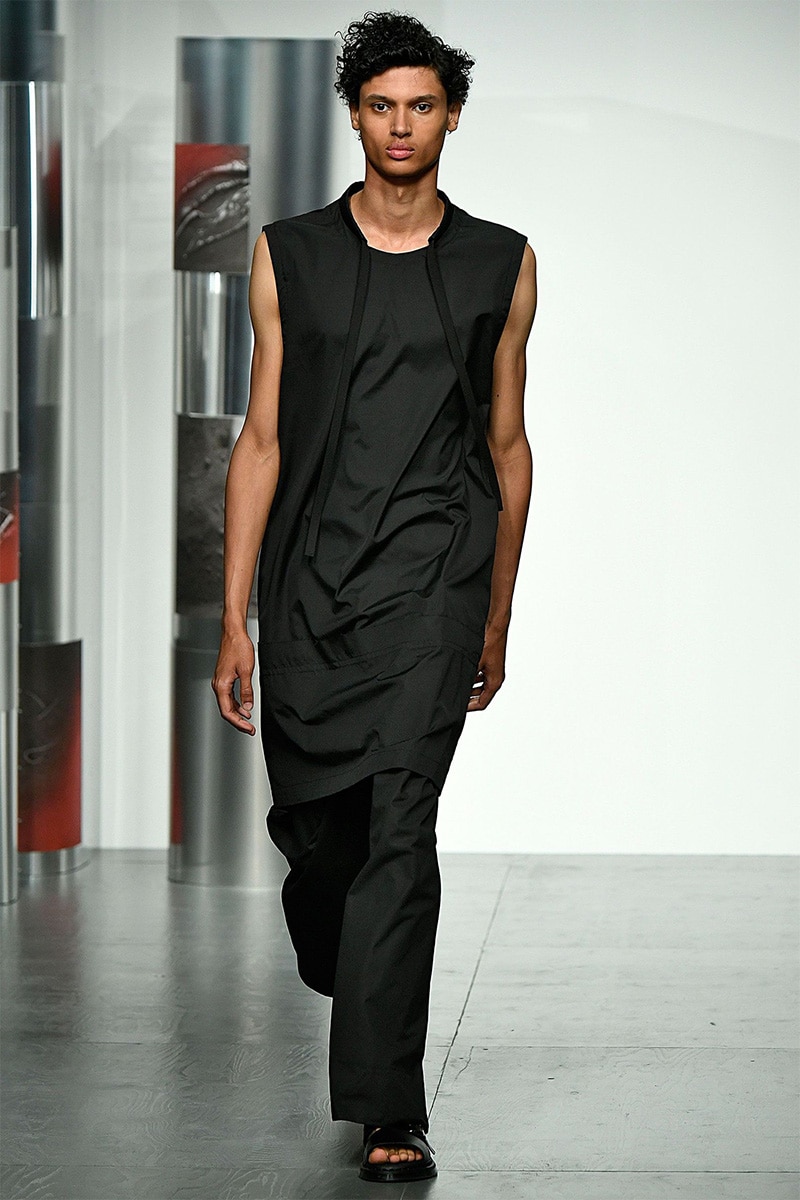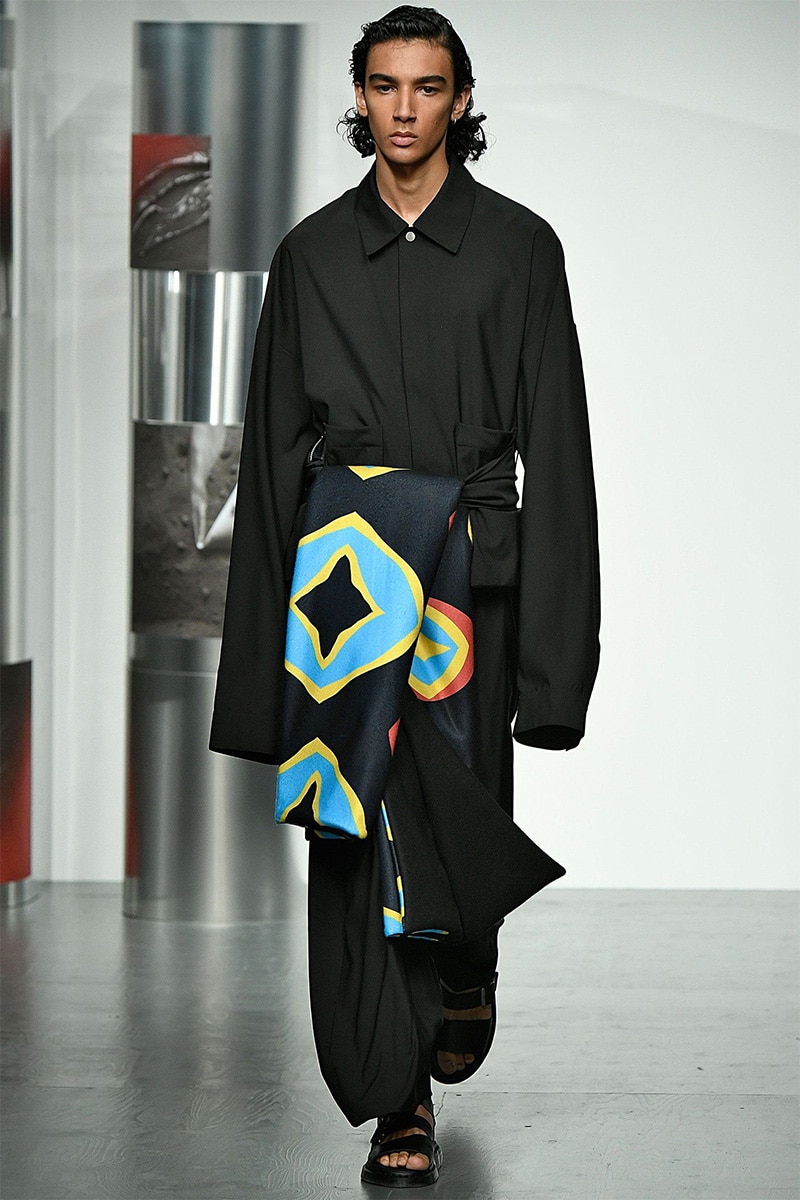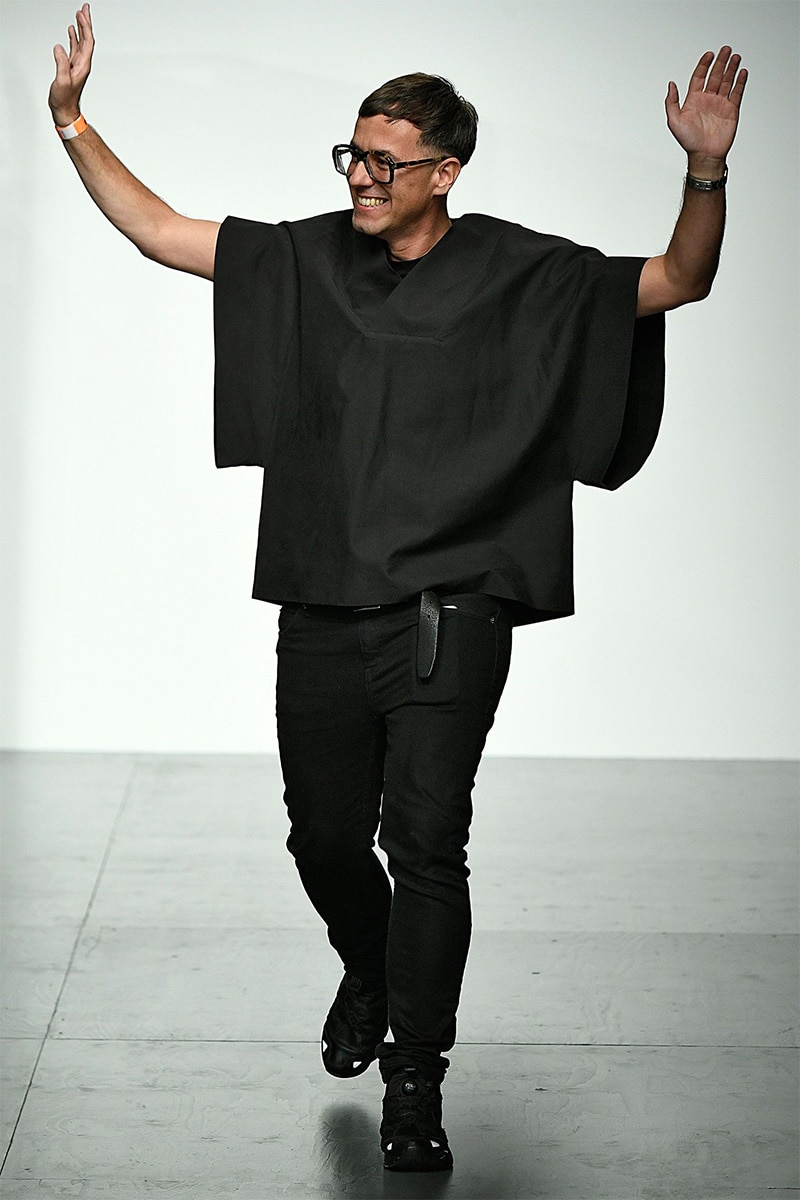 For Raimund Berthold's Spring/Summer 2018 collection, he explored the study of masculinity and conflict through taking inspiration from a series of photographs of child soldiers across Sierra Leone, Uganda, Liberia, and Nigeria. The experience of youthful boyhood finding identity in their masculinity and power is evident through the collection's use of oversized funnel necks, enlarged sleeves, and playful colour palette used against military shapes.
Noted military details included the three embroidered topstitching stripes seen in the inner elbow of several garments, long sleeve shirts tied across the chest referencing cross body straps, and utilitarian bags. Although it may not be a direct reference, the various use of graphic colours and bold prints bared resemblance to that of African flags and representations of modern tribalism. Some key examples included the cyan blue, red and yellow, calf-length trench coat with asymmetric pocket placement and the boyish oversized rainbow striped funnel shirt and rainwear poncho.
Halfway through the show, models came onto the runway in full canary yellow looks, displaying Berthold's new colour palette for the season. Unlike previous seasons, there was a vibrancy of mood, uplifting the audience away from the usual muted tones so often seen. These looks featured contrasting black popper buttons and ties, exaggerated sleeves and longer, knee length trouser styles.
Despite the utilitarian references, much of the collection could equally be seen as a representation of femininity. For example we saw cropped nylon tops, synched waists emphasizing hips and short-shorts, exposing legs and highlighting the figure. The lightweight textures and beachwear-like luxe pieces, exemplify Berthold's understanding of the modern man who is unafraid to champion his body.
The mood of Berthold's collection was completed with sleeked back hair, small framed dark sunglasses by Cutler and Gross, and thick rubber soled airwair Dr. Martens sandals; all communicating the harmonious balance between boyish innocence and a masculine power.