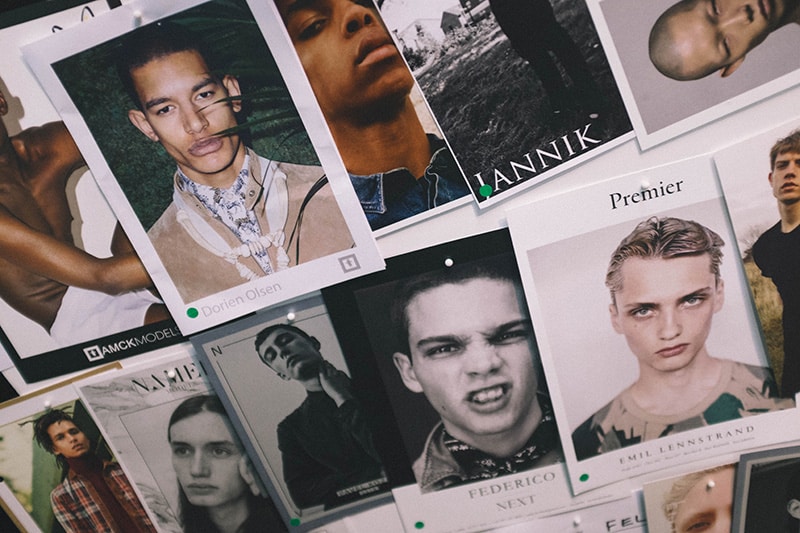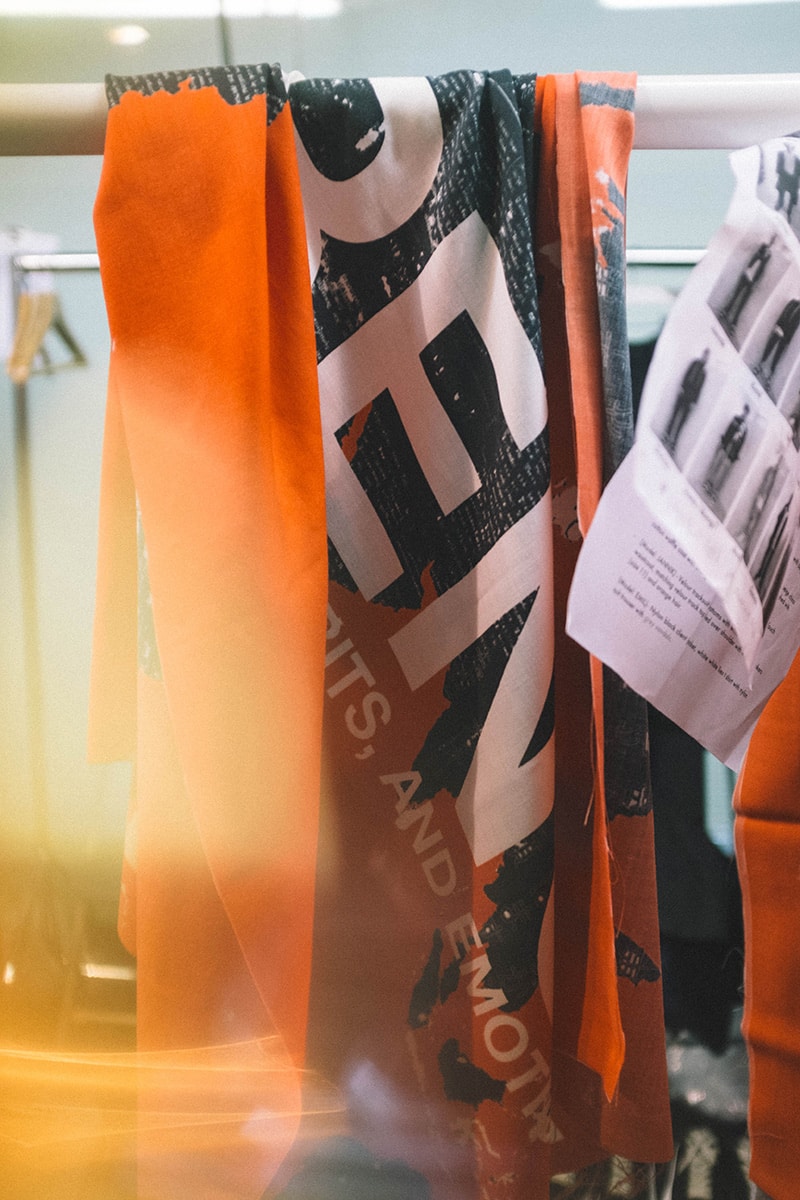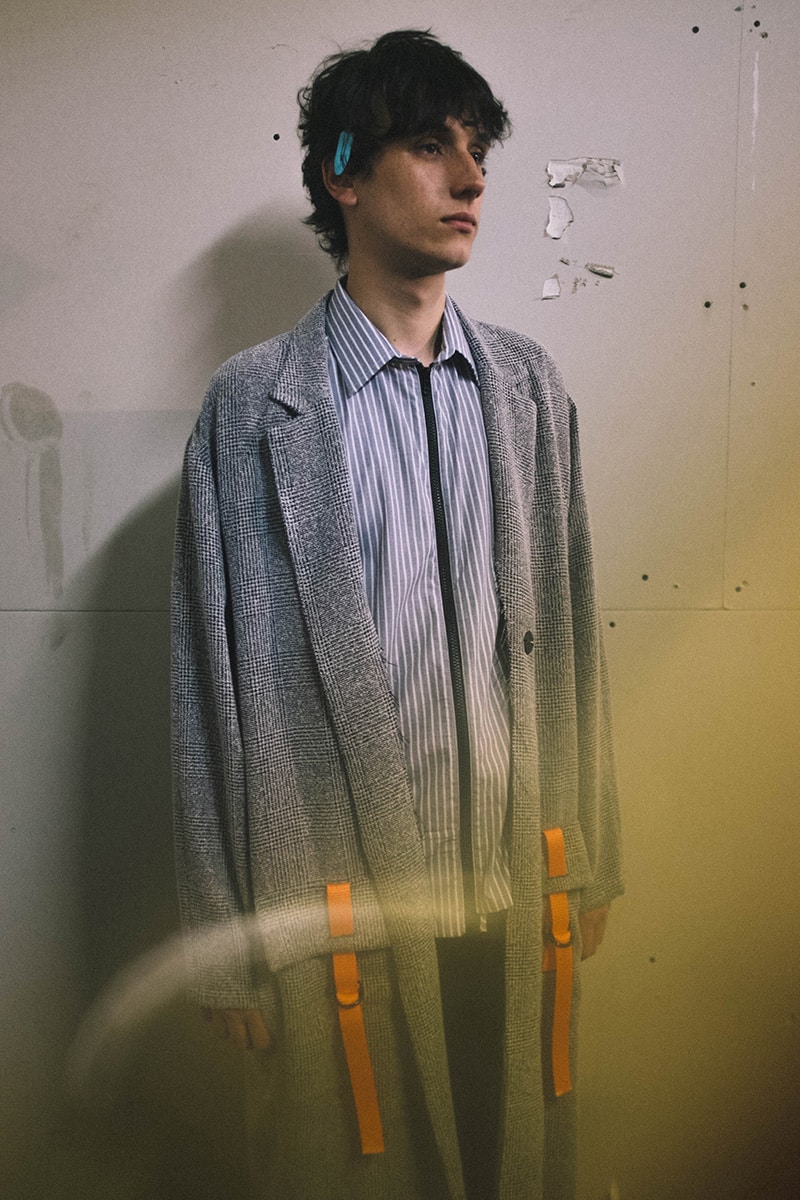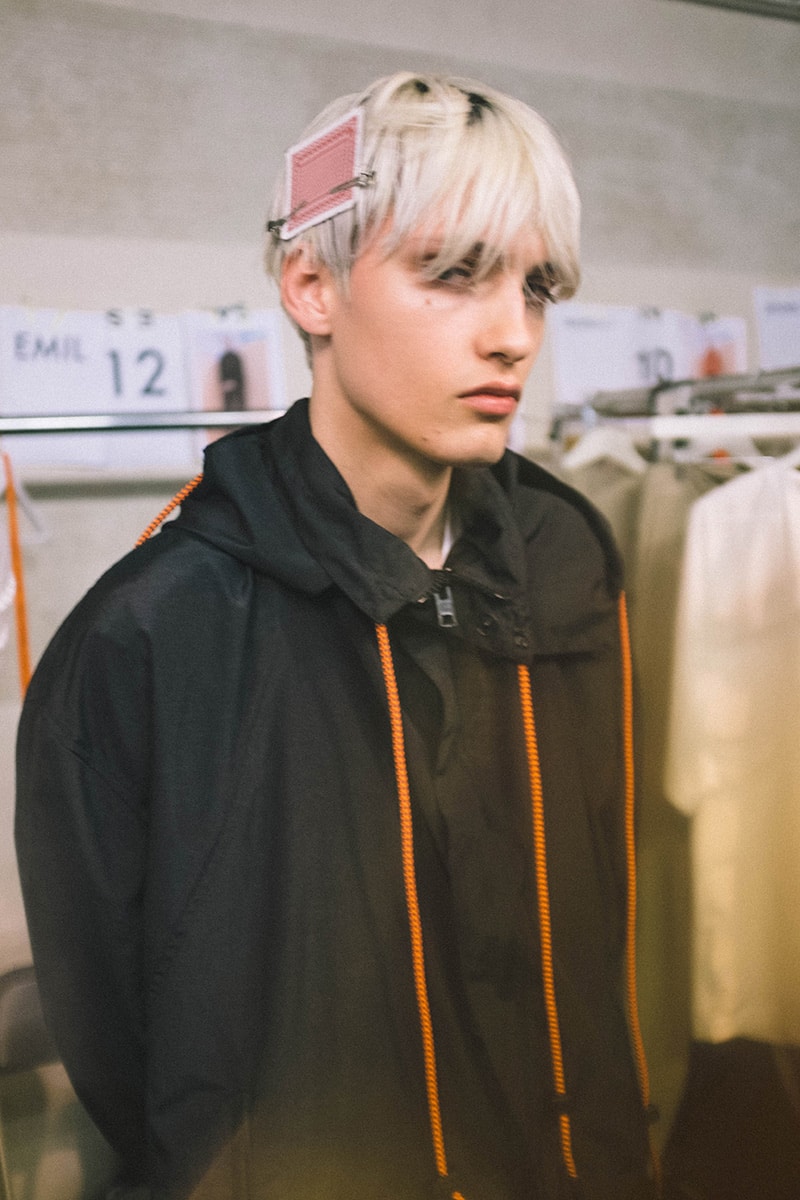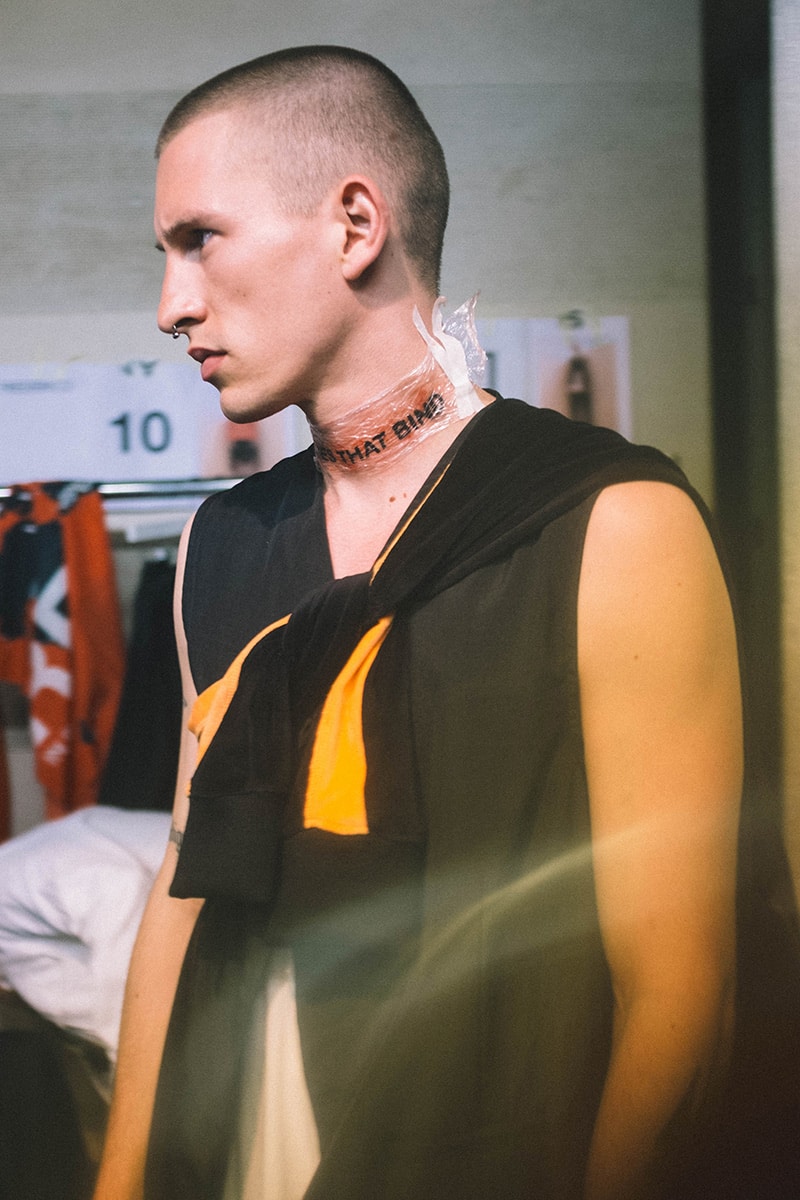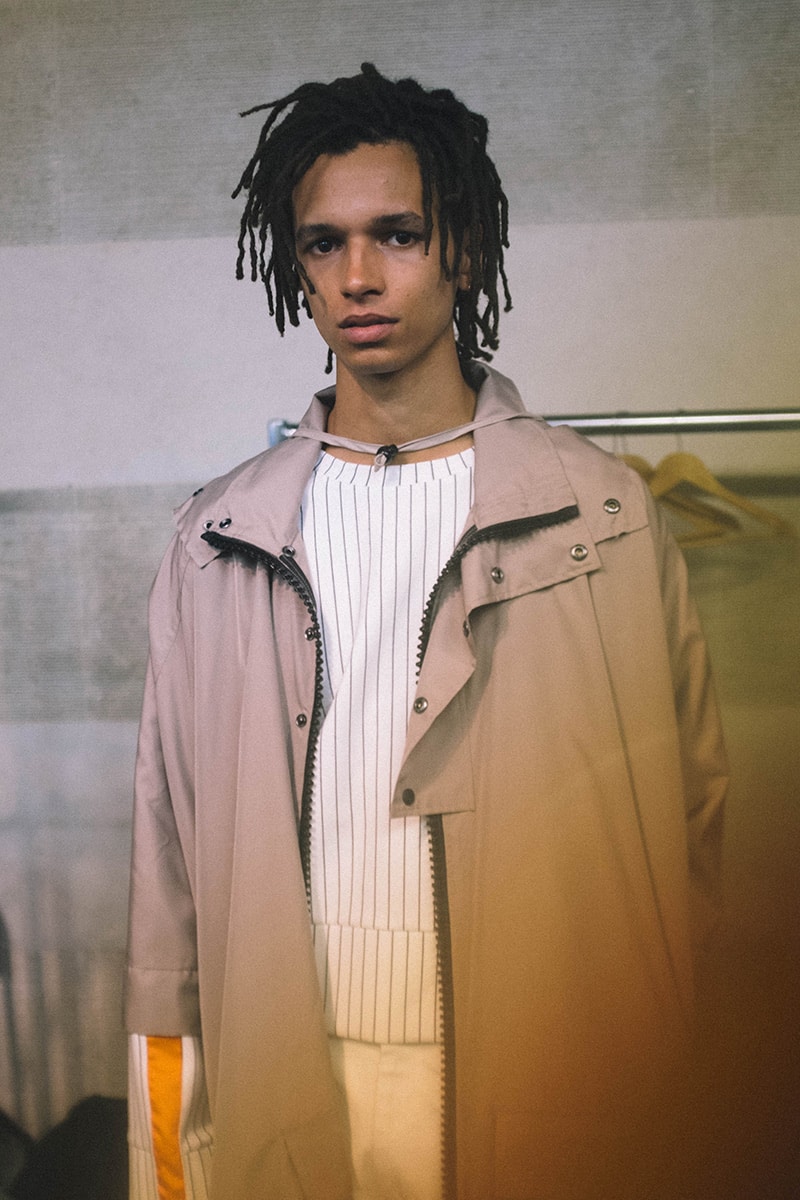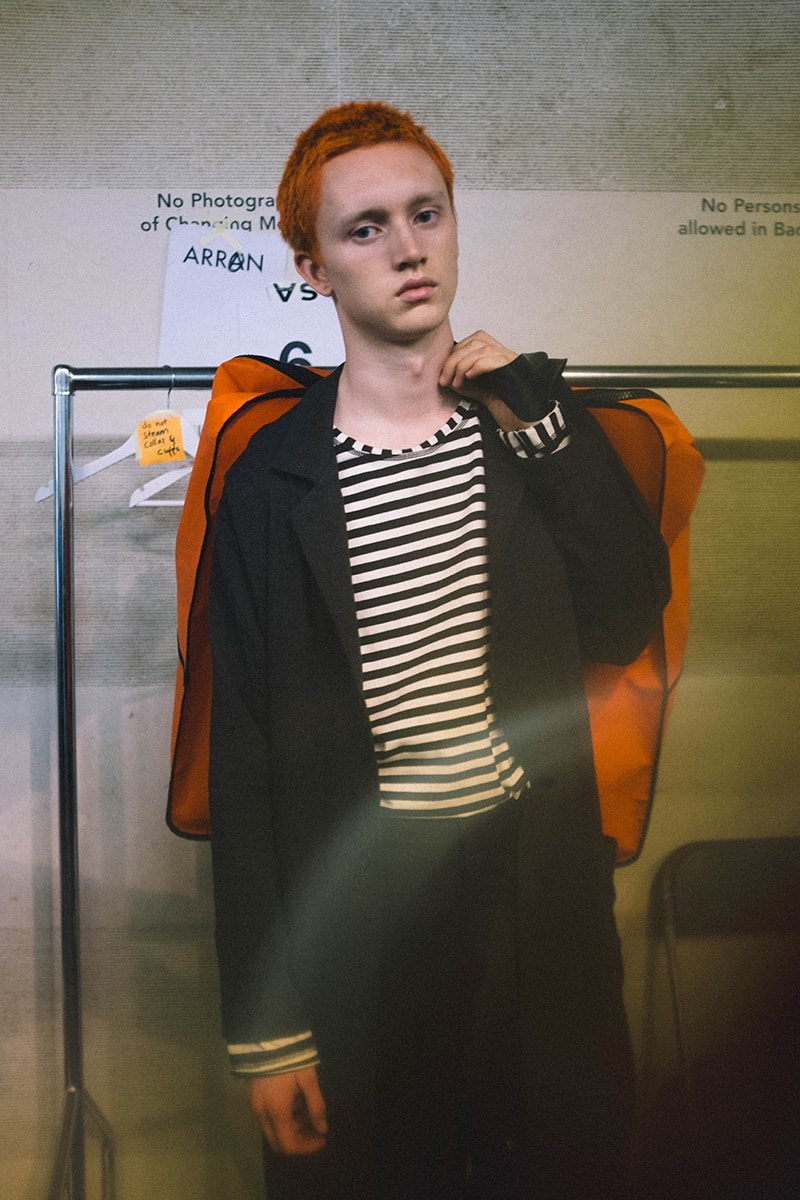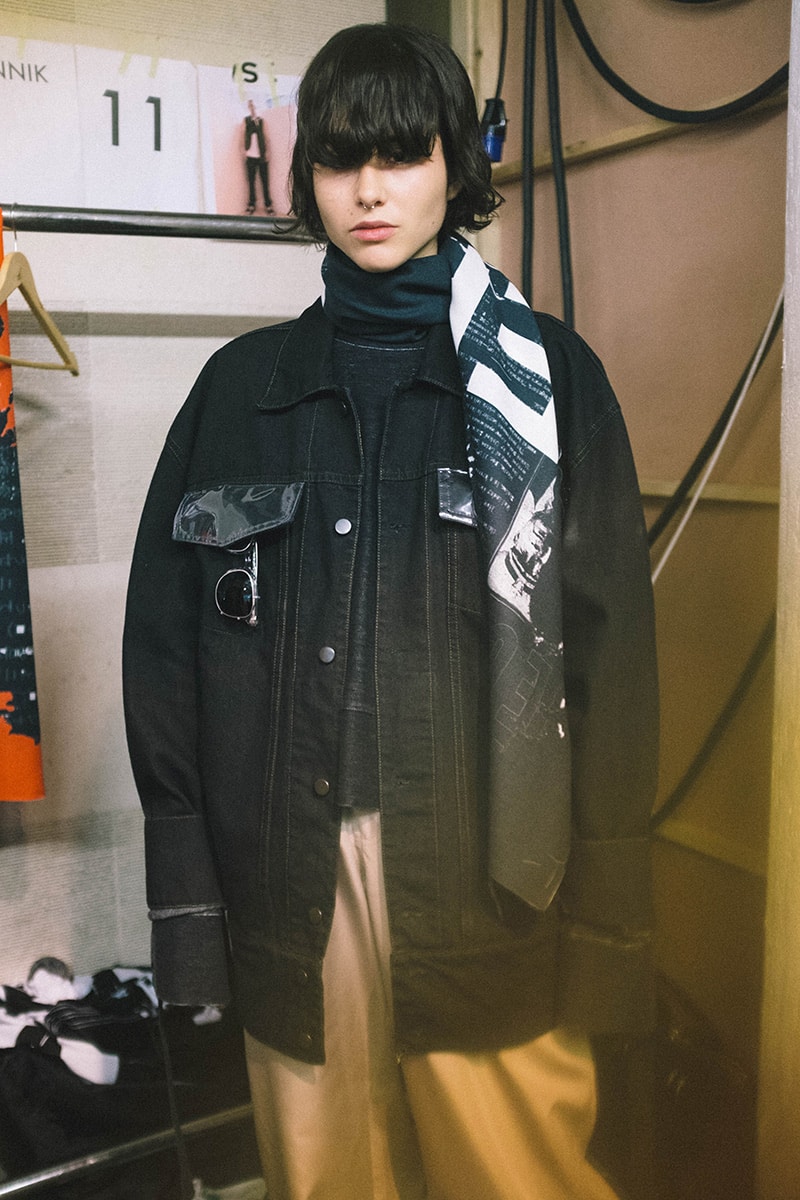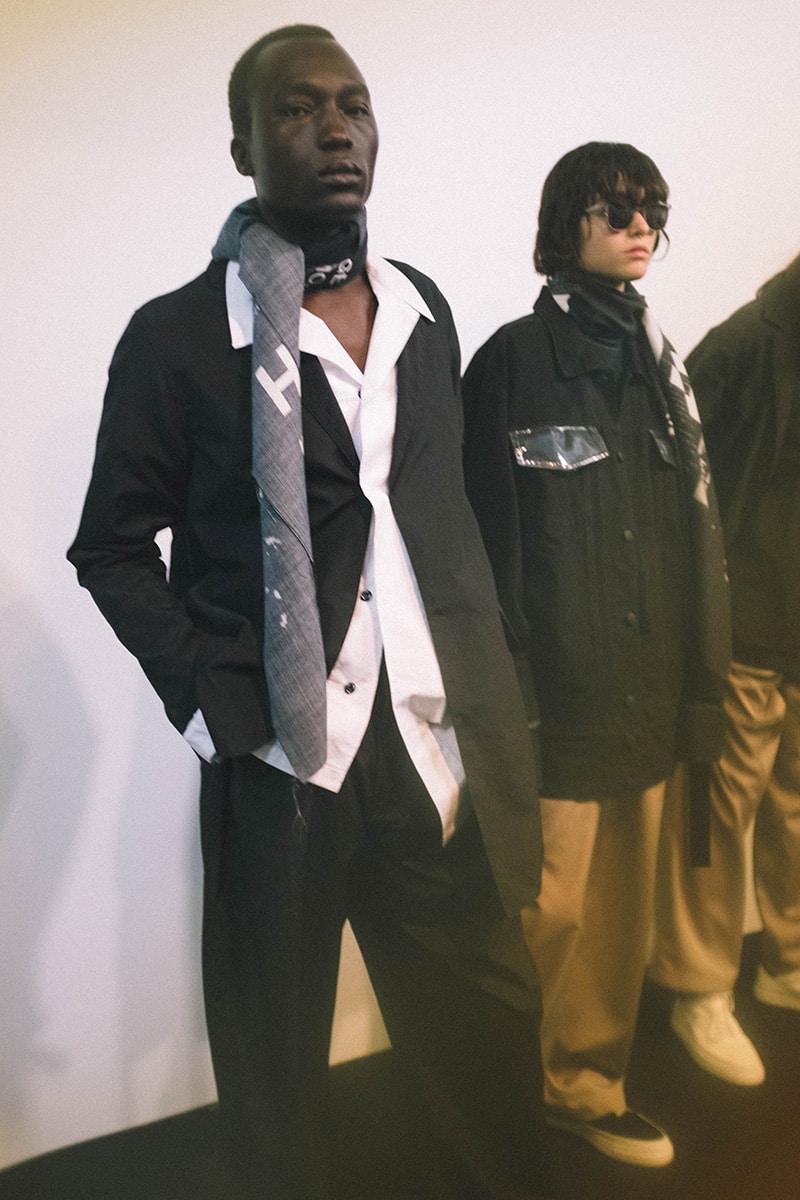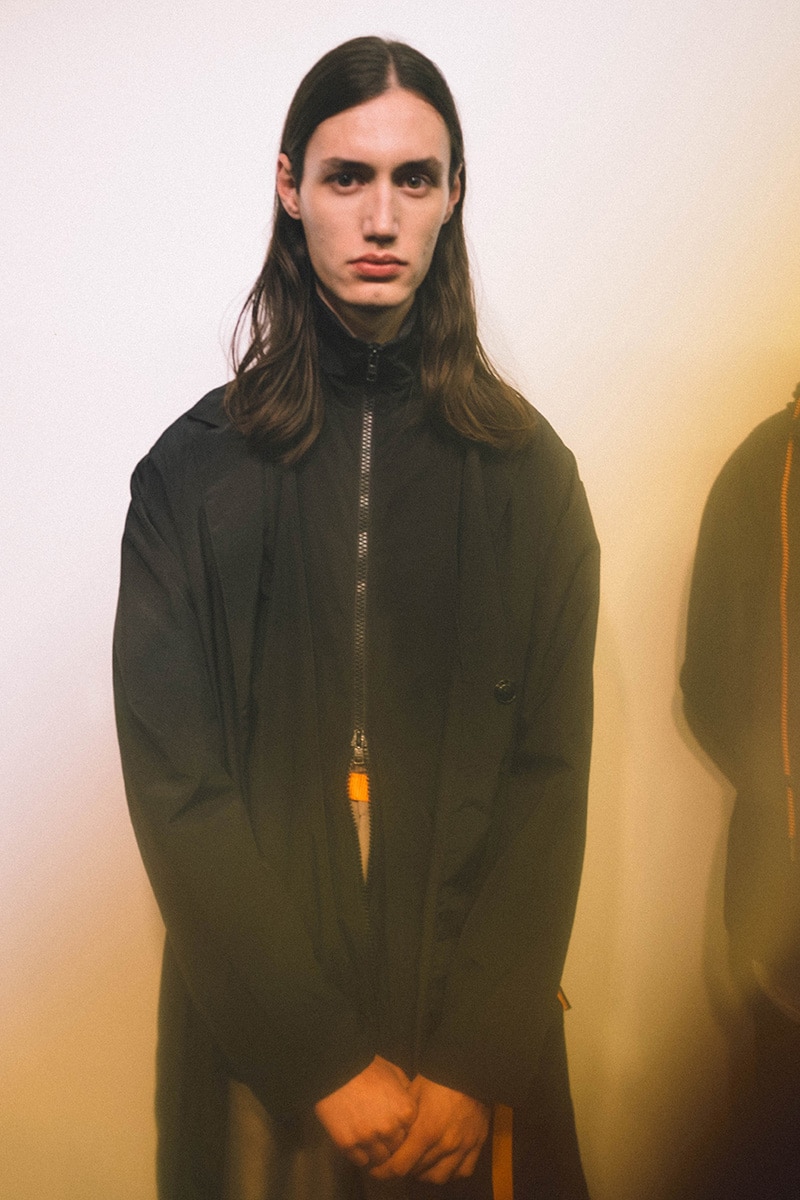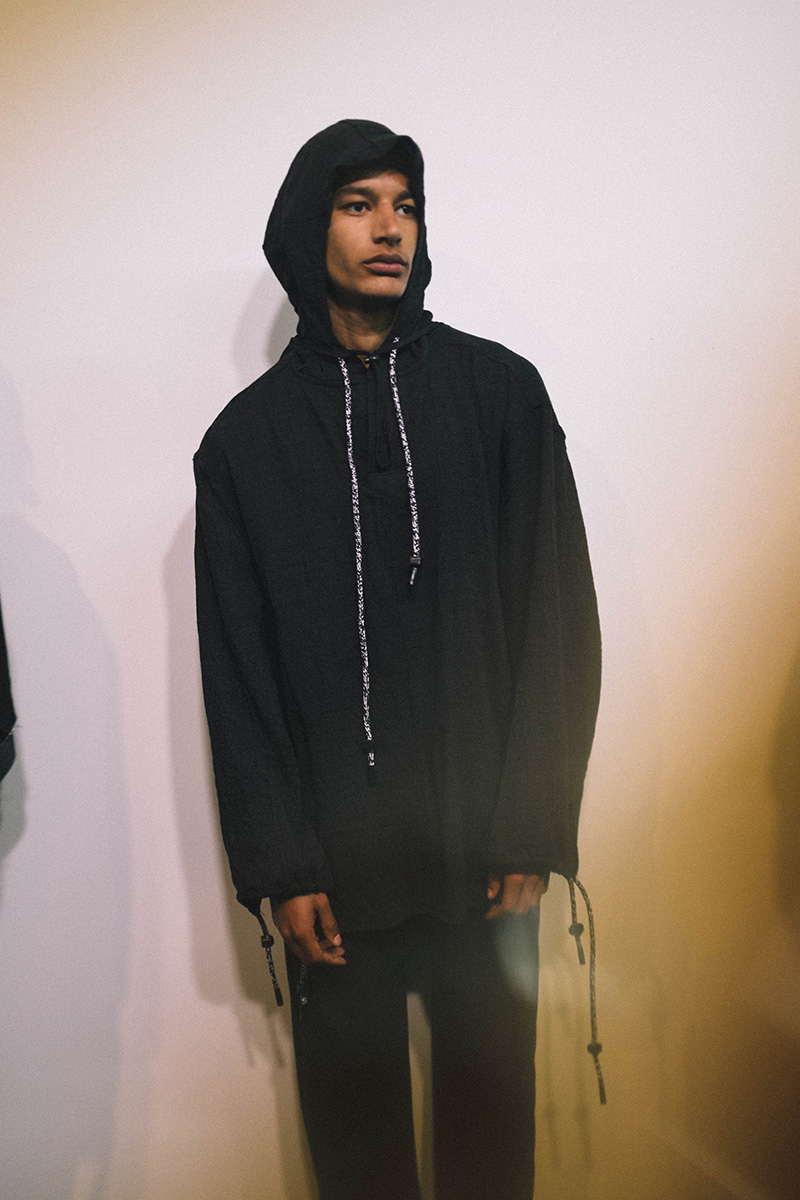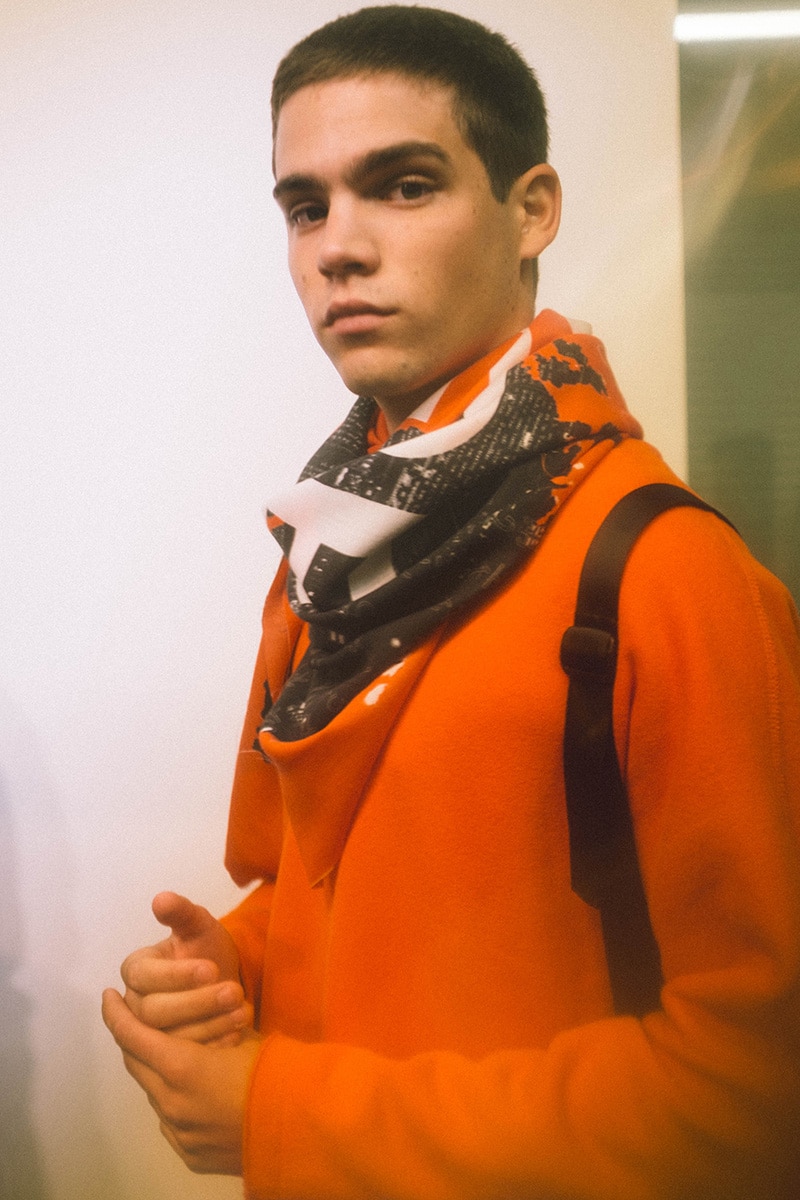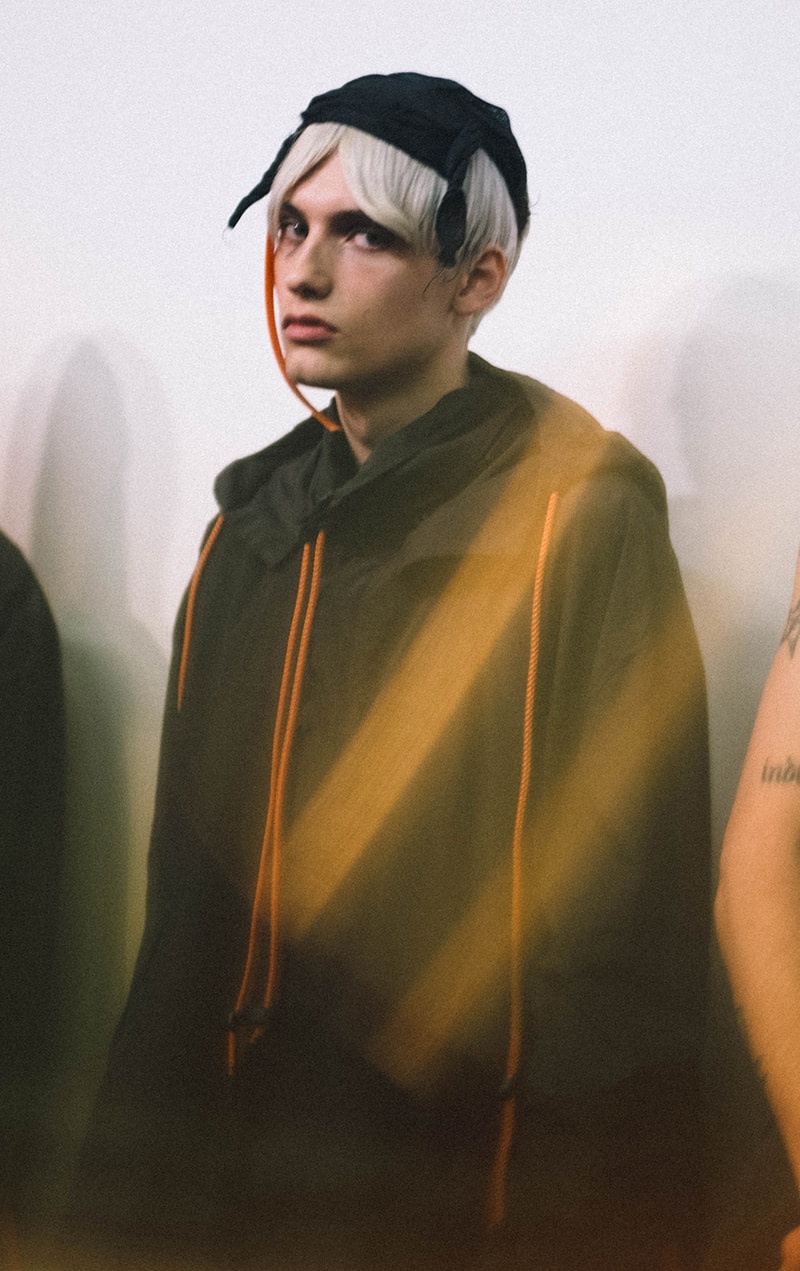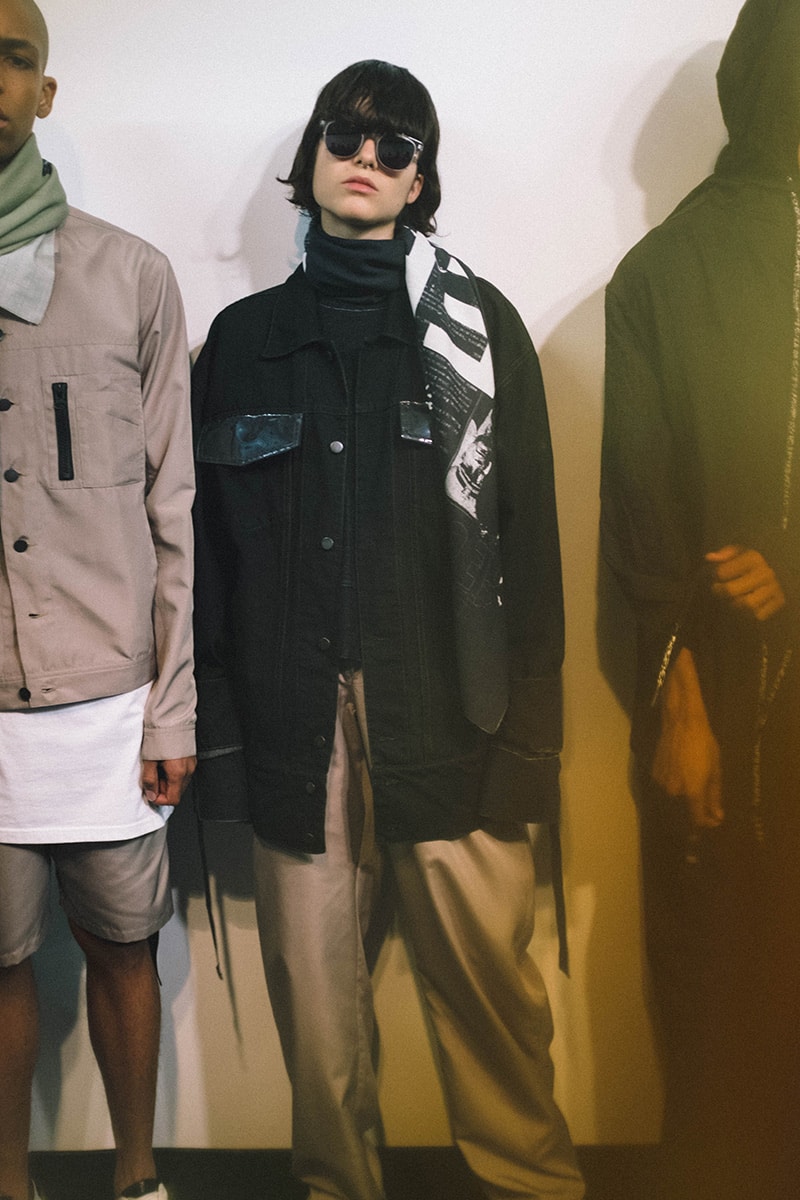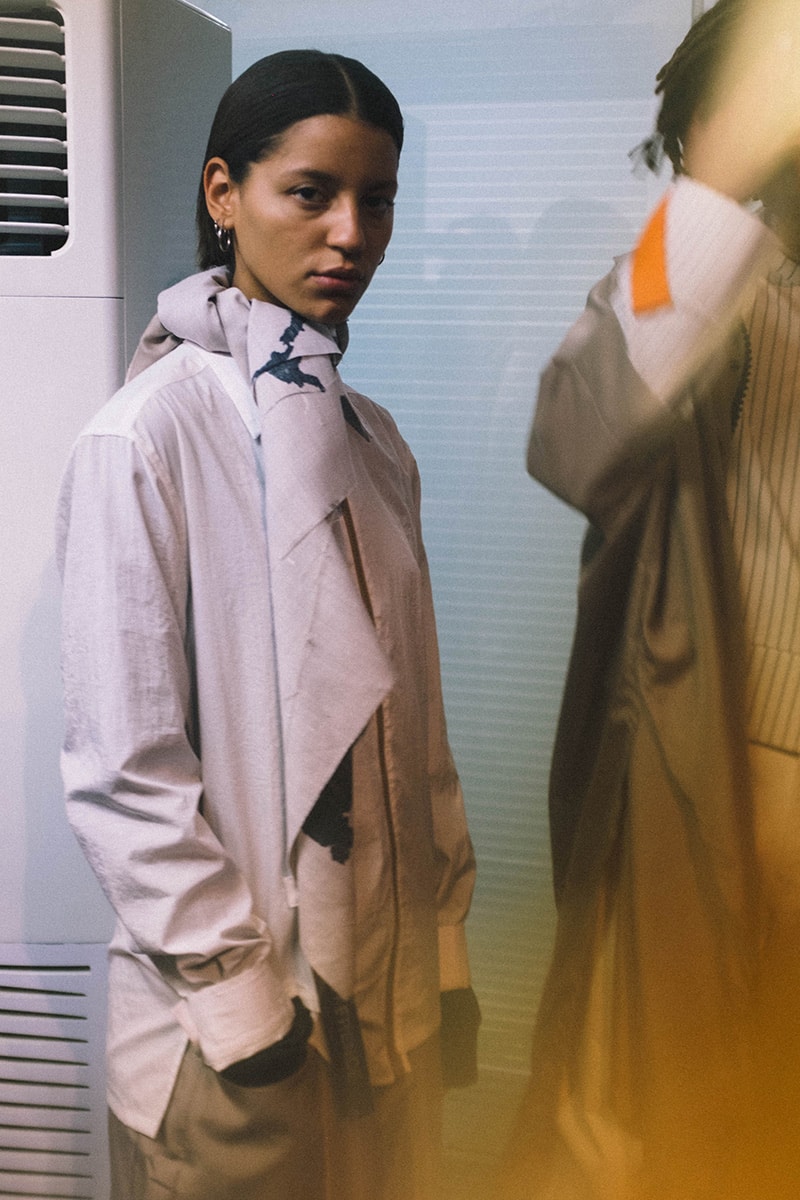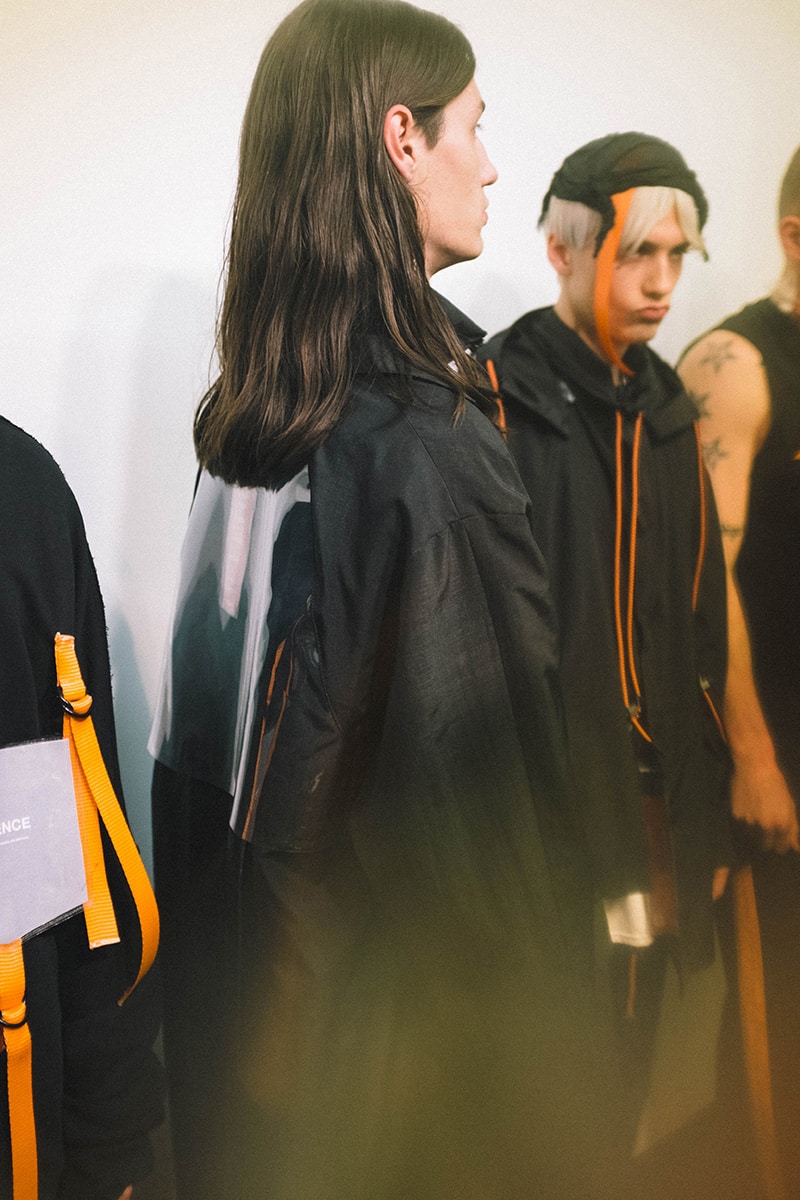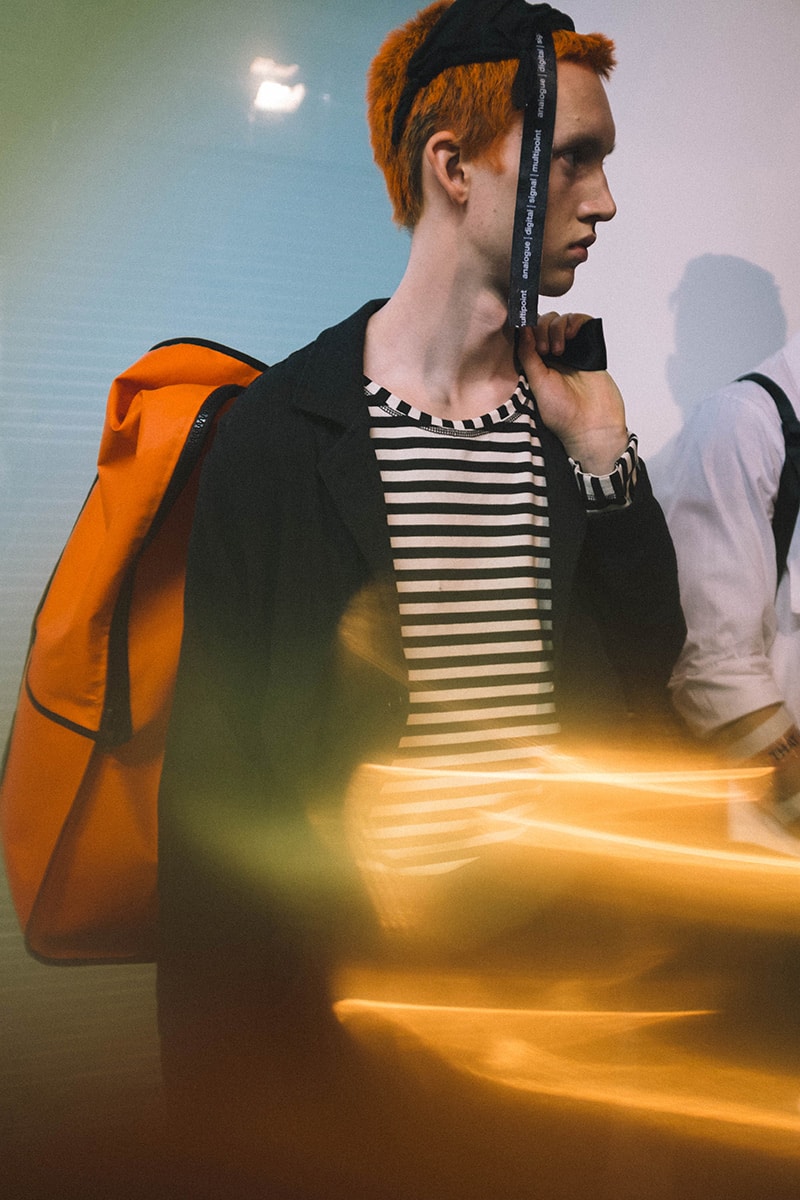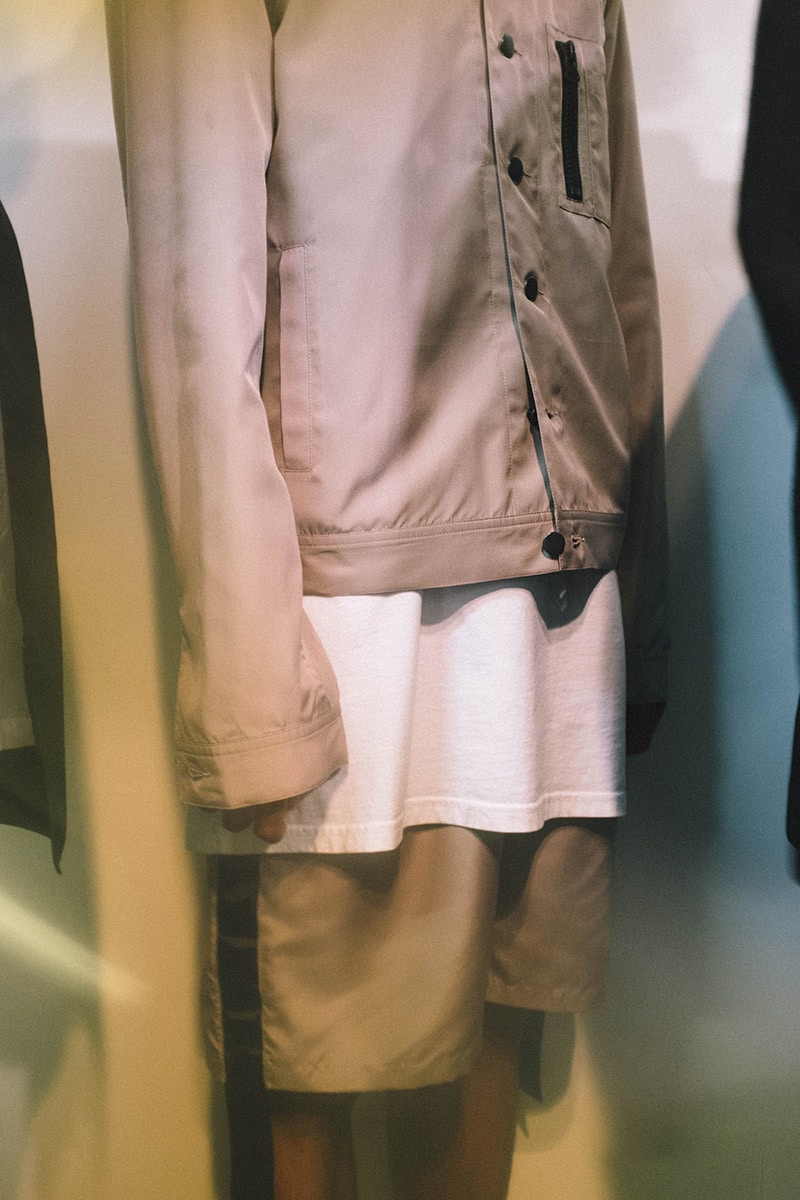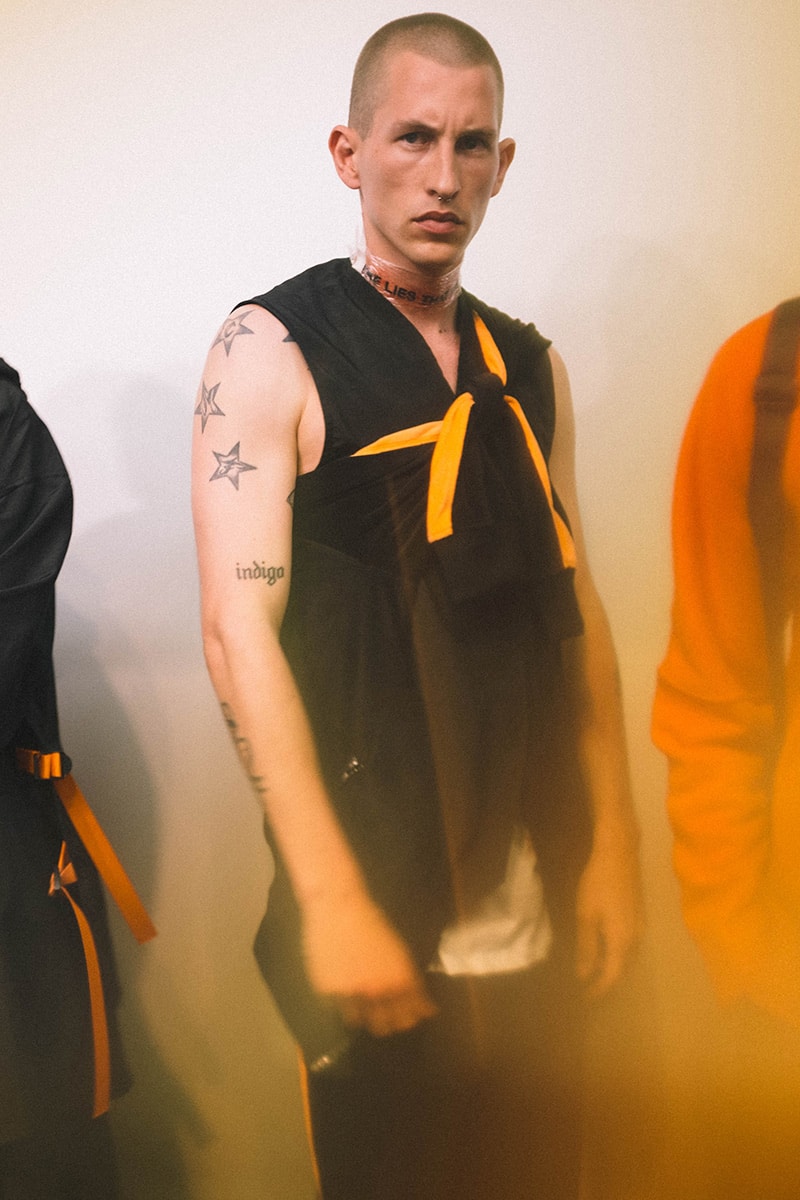 Take a look at Tourne de Transmission's SS18 Backstage photographed by Antonio Eugenio during London Fashion Week Men's, in exclusive for Fucking Young!
Tourne de Transmission kicked off this season's LFWM with their first ever runway collection. Moving away from past presentation format, it was evident that designer, Graeme Gaughan carried over the brand's ethos of including strong statements, onto the runway. This season, the designer looked to "the lack of transparency within policy, politics and media," and exemplified this through literal use of transparent plastic fabrics layered over muted tones and loosened silhouettes referencing divisions in society. The collection titled, "The Lies that Bind," symbolises society's thirst for truth and desire to move forward in the midst of political uncertainty. One notable look that played true to the theme was a beige, lightweight trench coat with transparent plastic storm flaps with the word "REFERENCE" pasted underneath.
The collection played on traditional menswear styles by adding a casualness, with utilitarian details in unexpected places. Zippers replaced buttons on standard collared shirts and bright orange belts and straps contrasted the muted tones of the collection. These contrasts represented the divisions raging through today's society, which informed the collection's deconstructed feel. Grey Prince of Wales check suits were loose fitting, with gathered waists and unfinished hems featuring long, loose threads dangling over the models' ankles. The delicate weight of fabrics clashed with the printed references and plastic layers.
Evocative fake "tattoos" on models' arms and necks were wrapped in Cellophane spelling out "The LIES THAT BIND." Bold statements continued with prints on scarves wrapping up the models' necks, and looks were finished with intentionally awkward white socks and Velcro-strapped Teva-inspired sandals.
Tourne de Transmission's take on deconstructing elegance with casual comfort in texture, and words, left us fully aware that opposites can coexist and still look sleek and covetable.