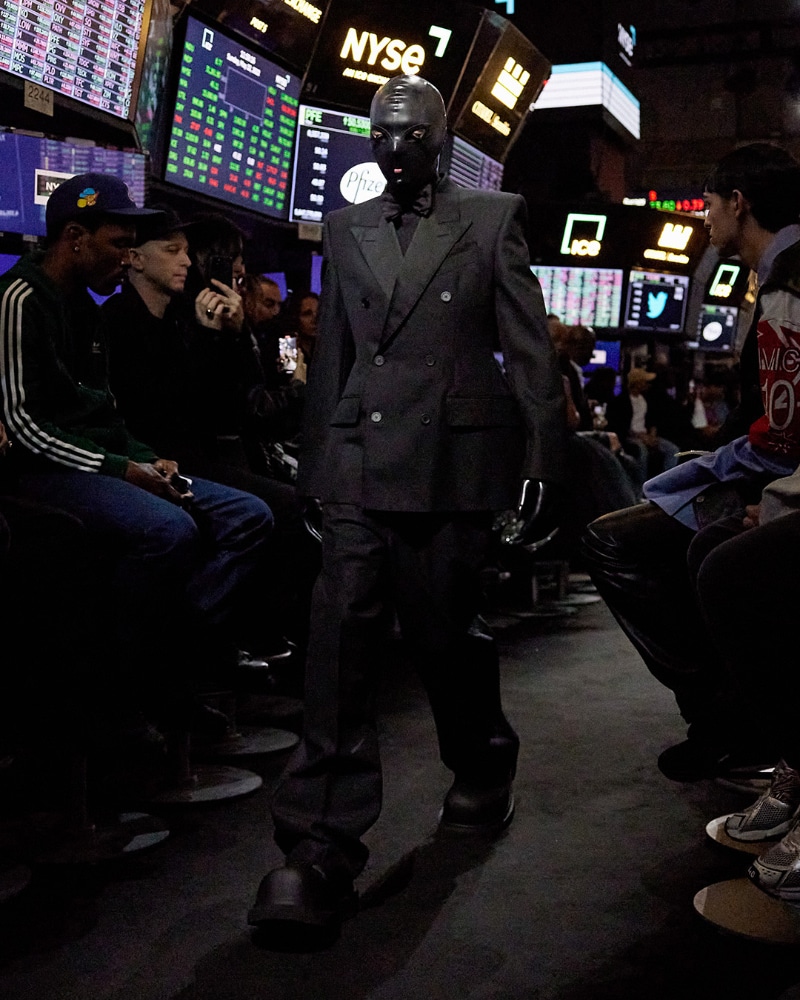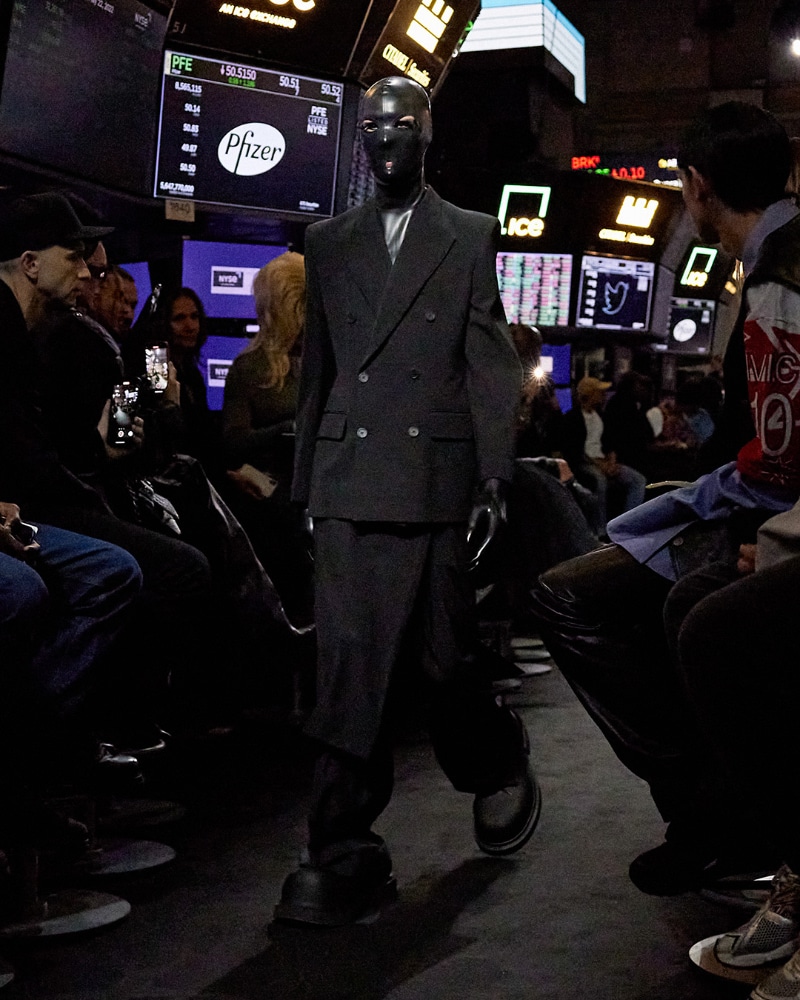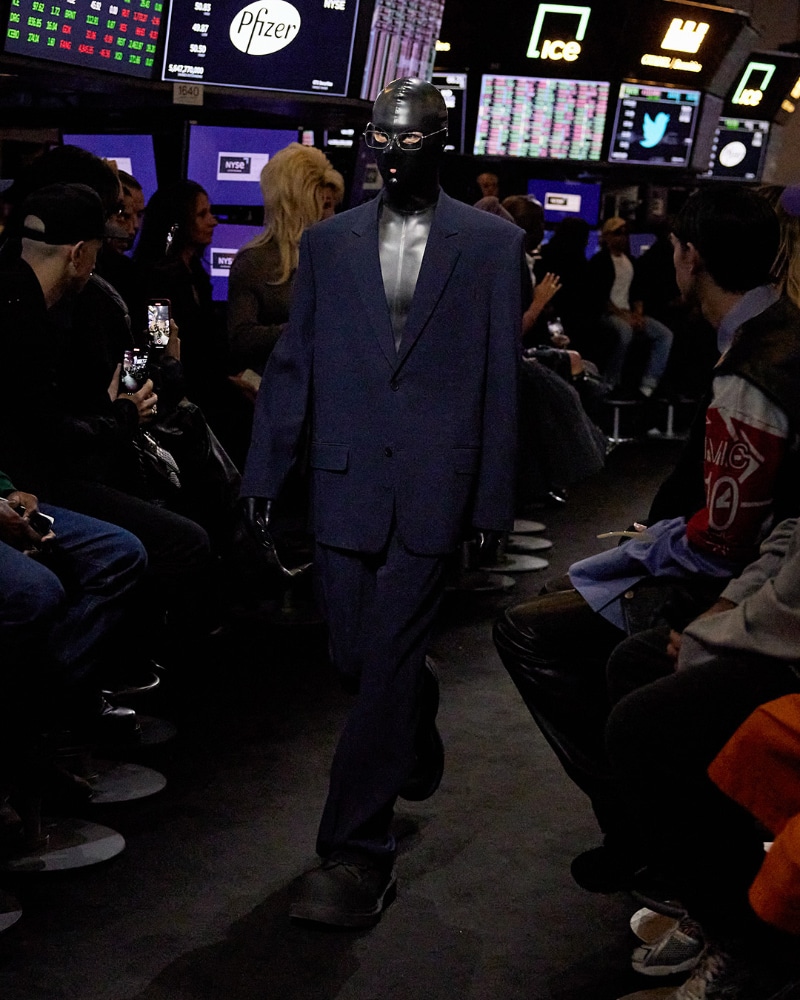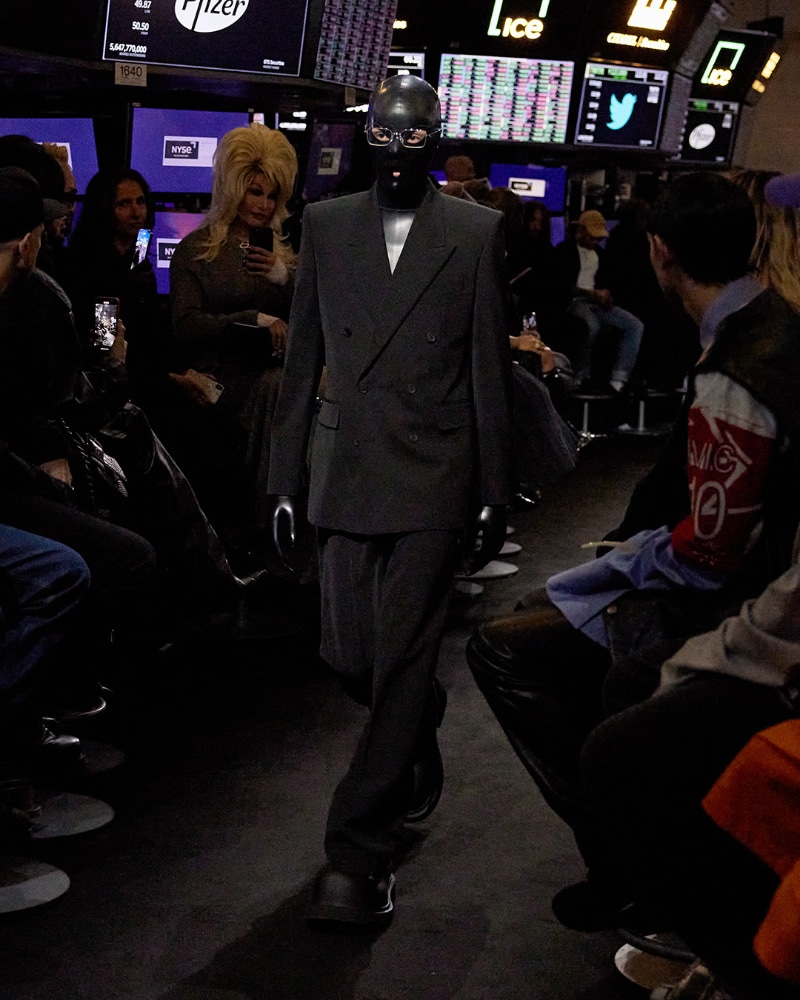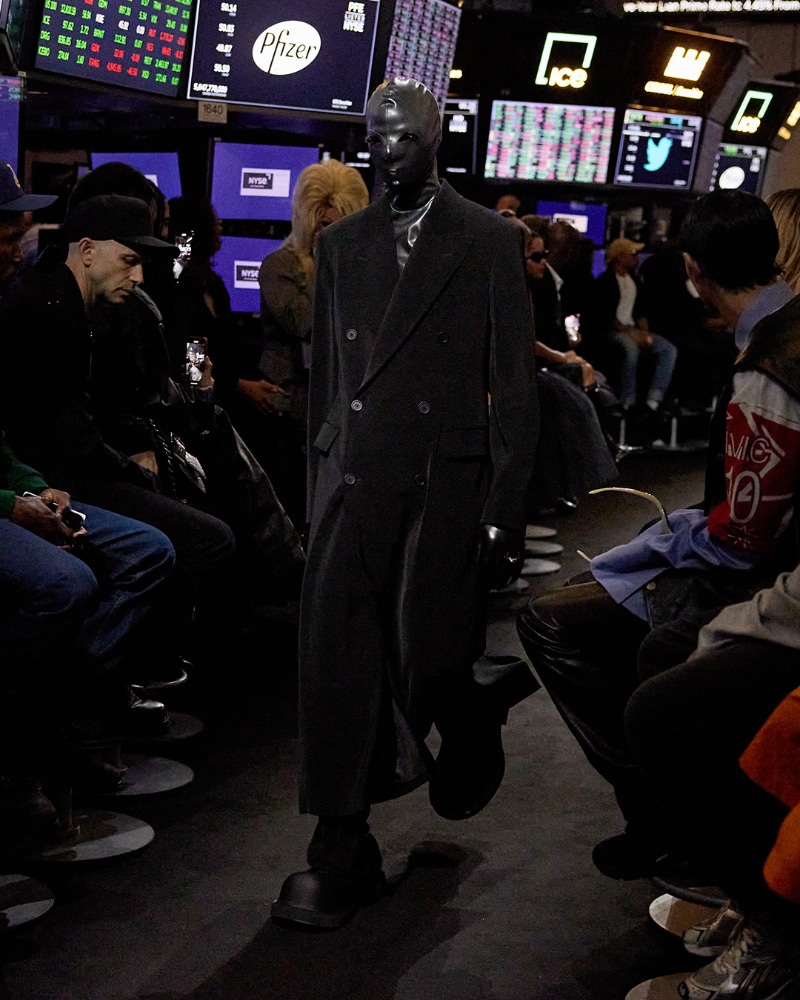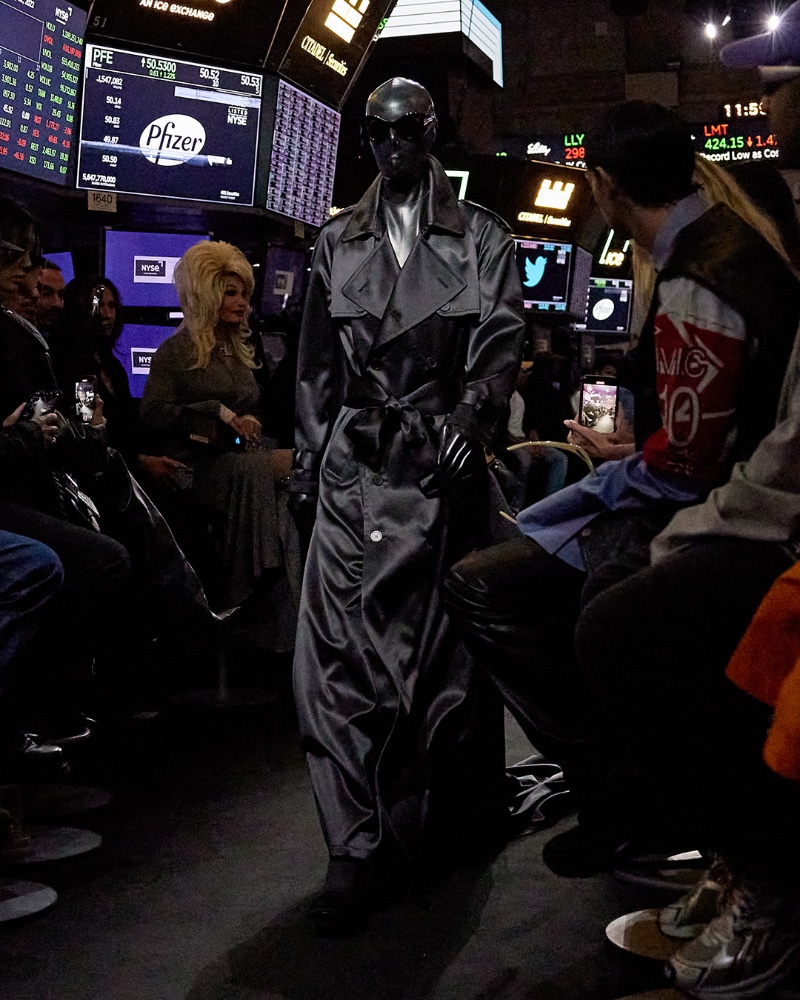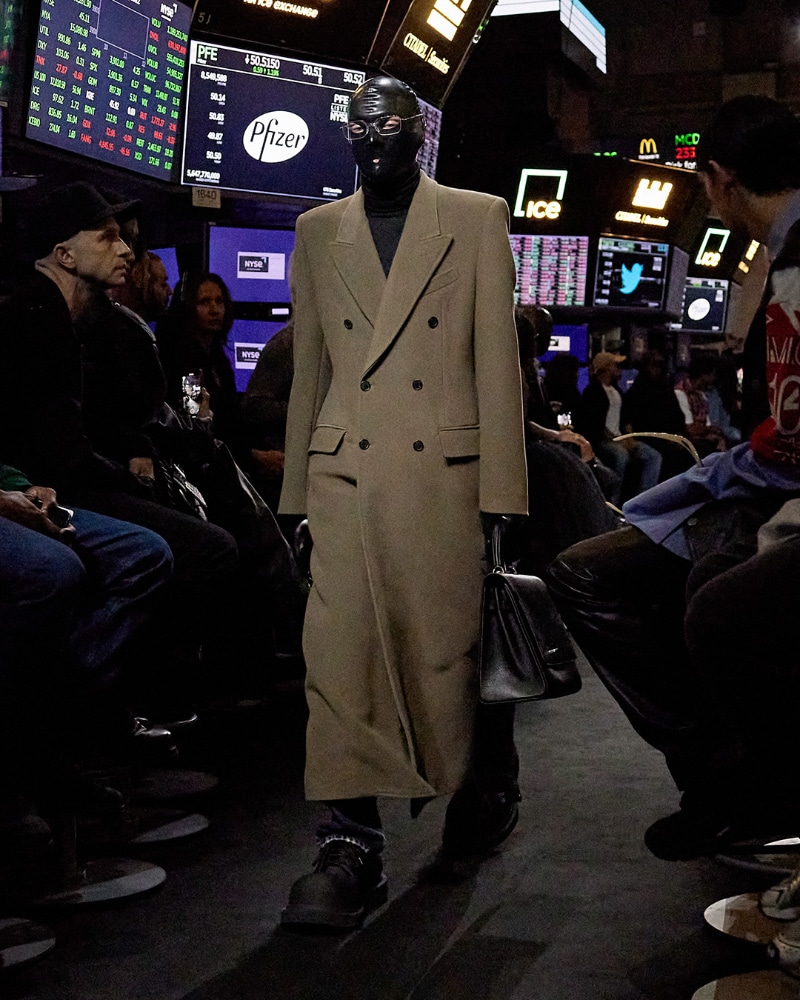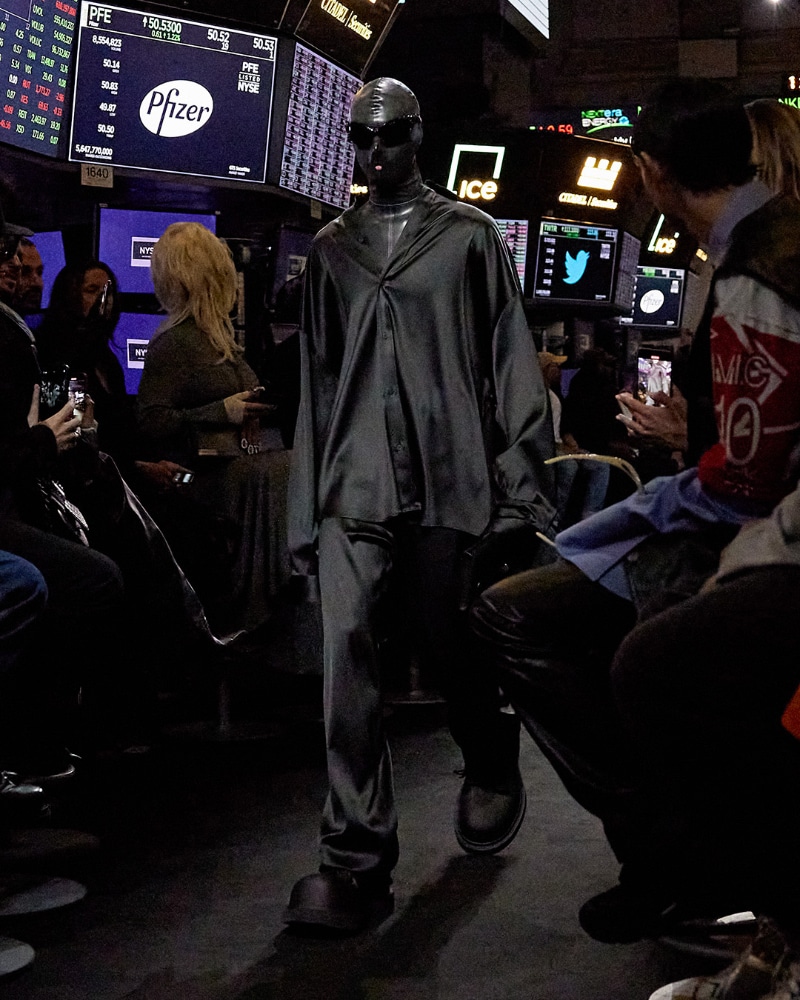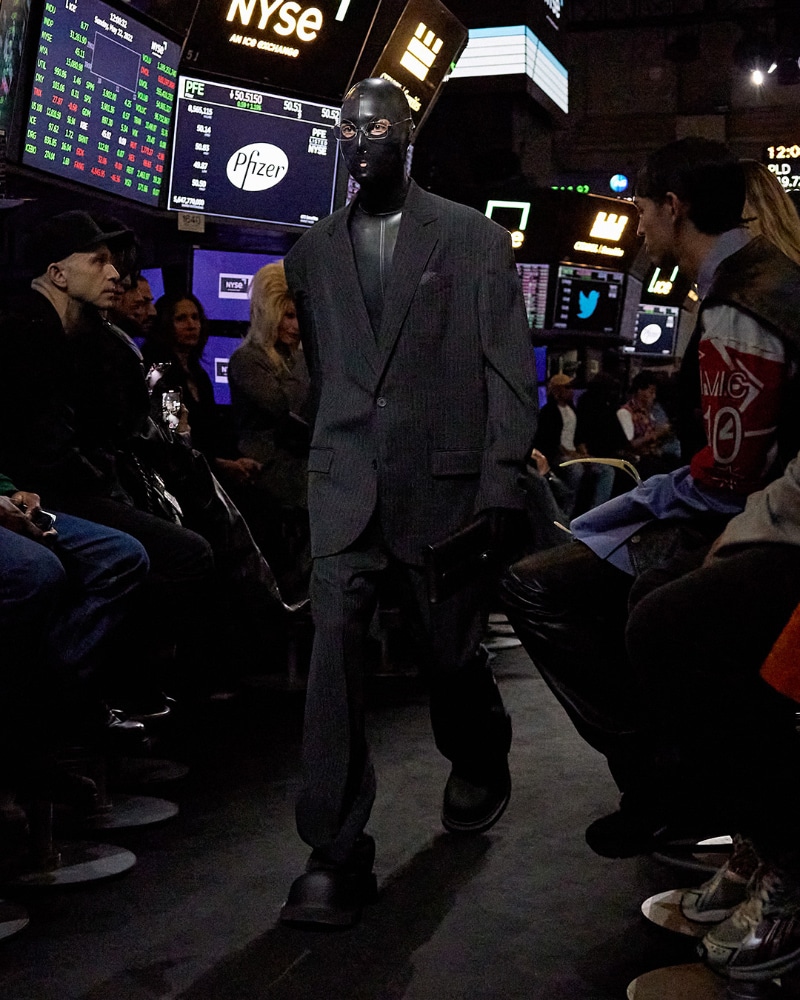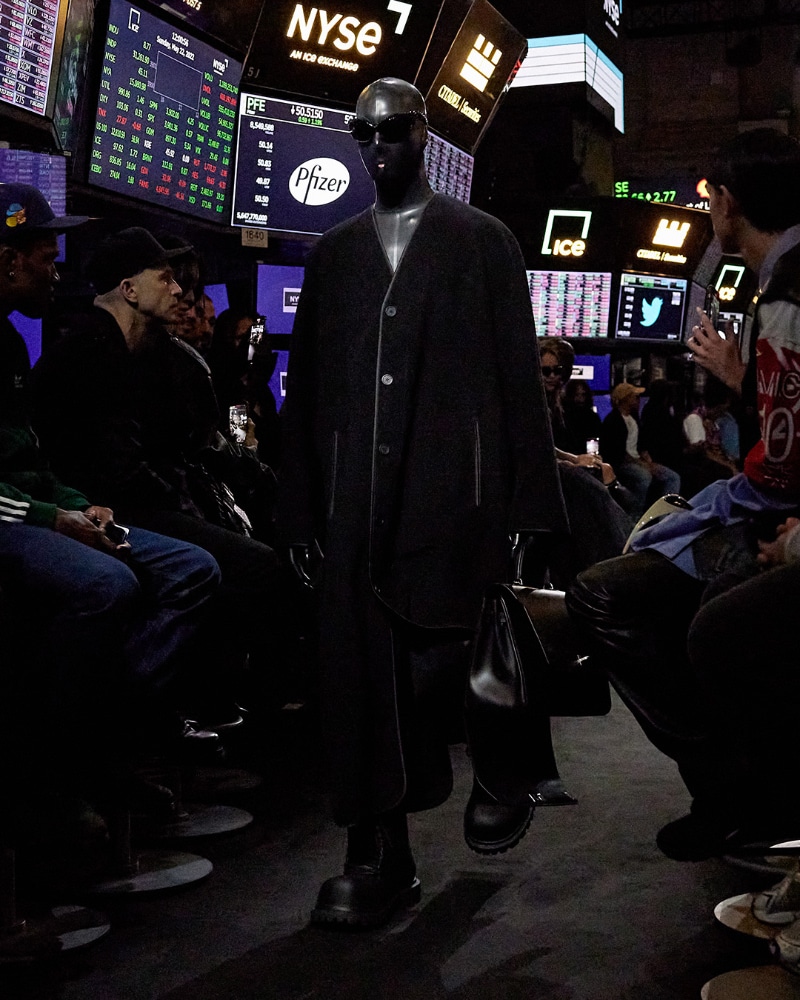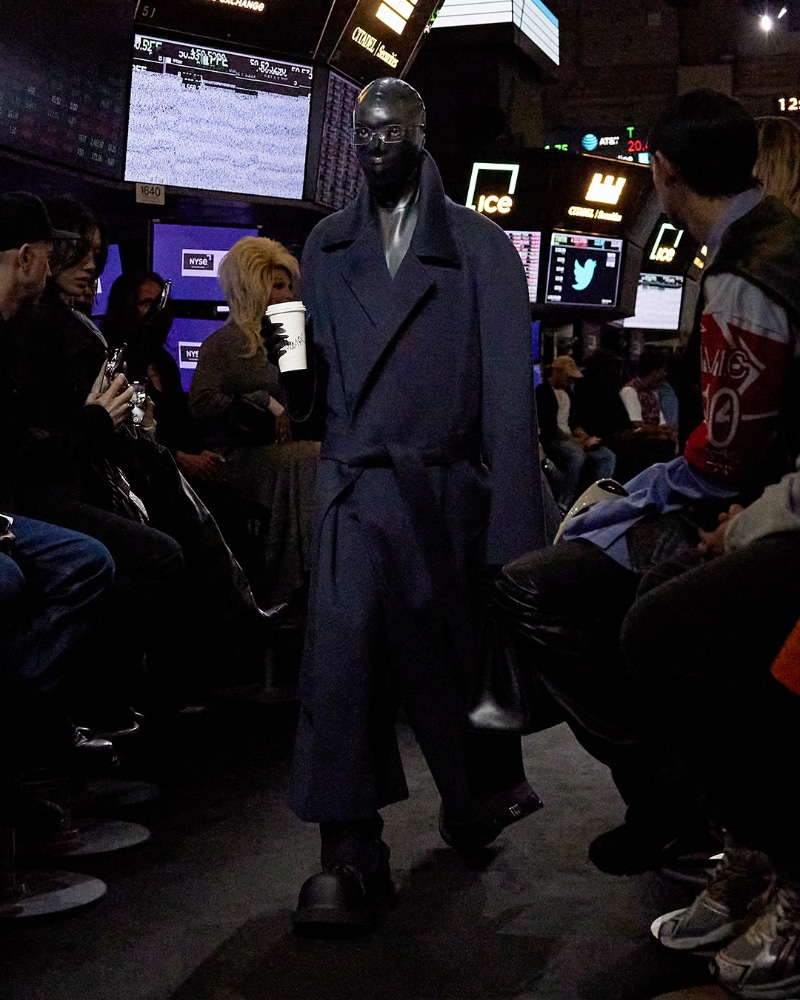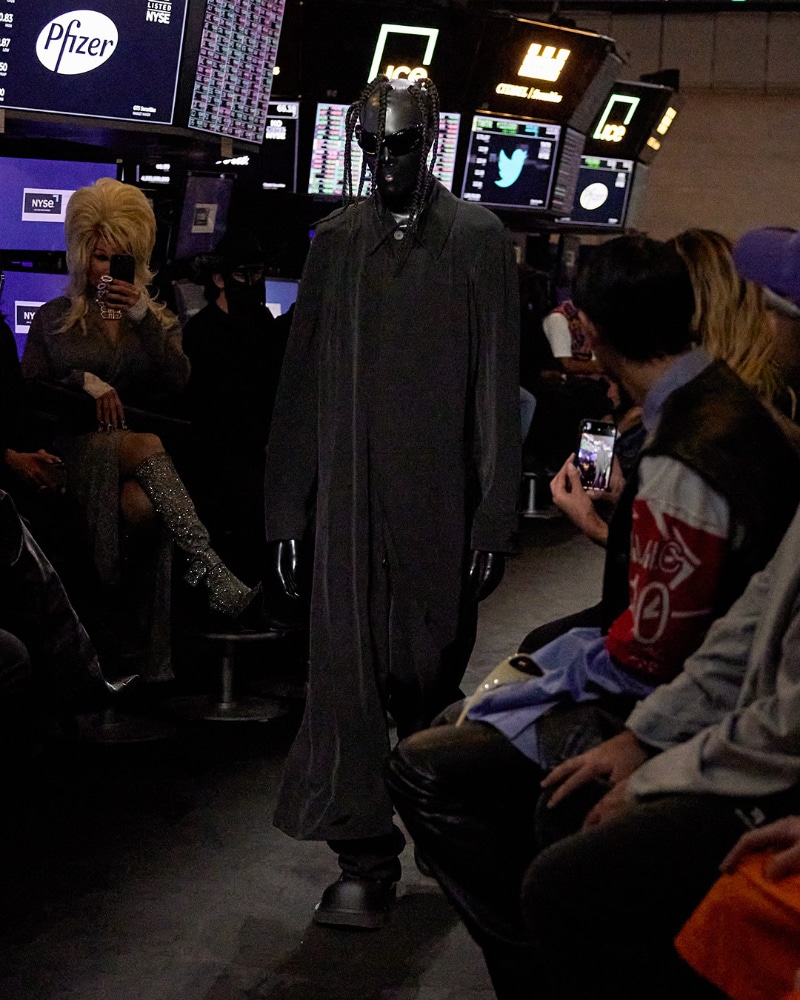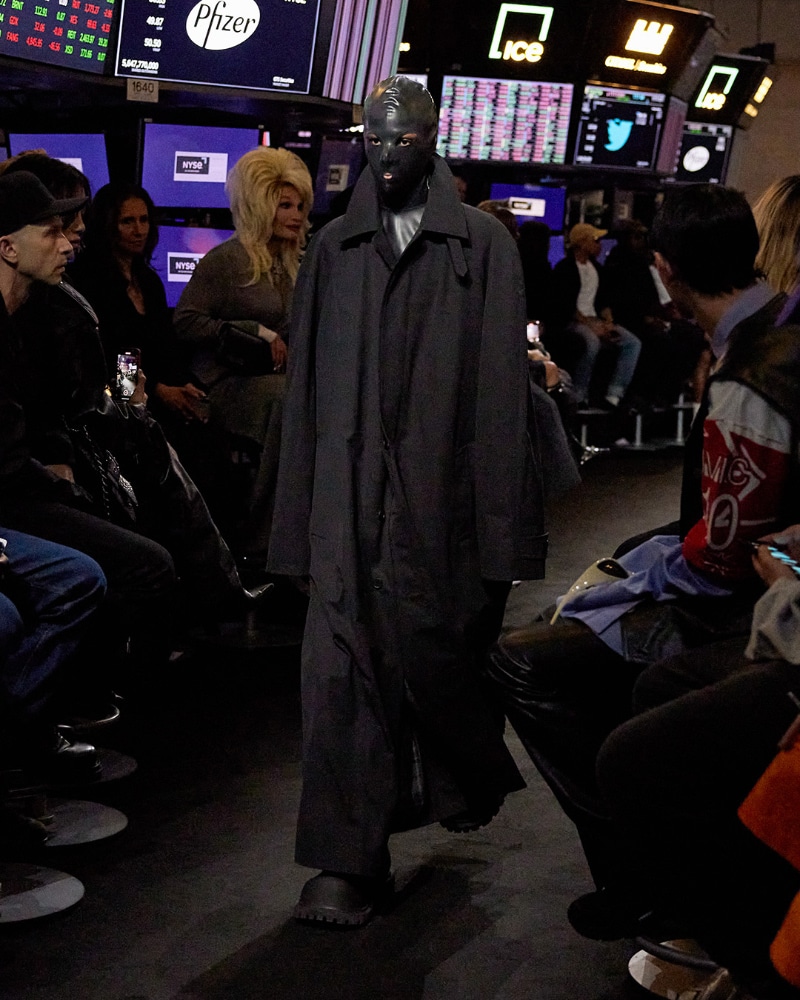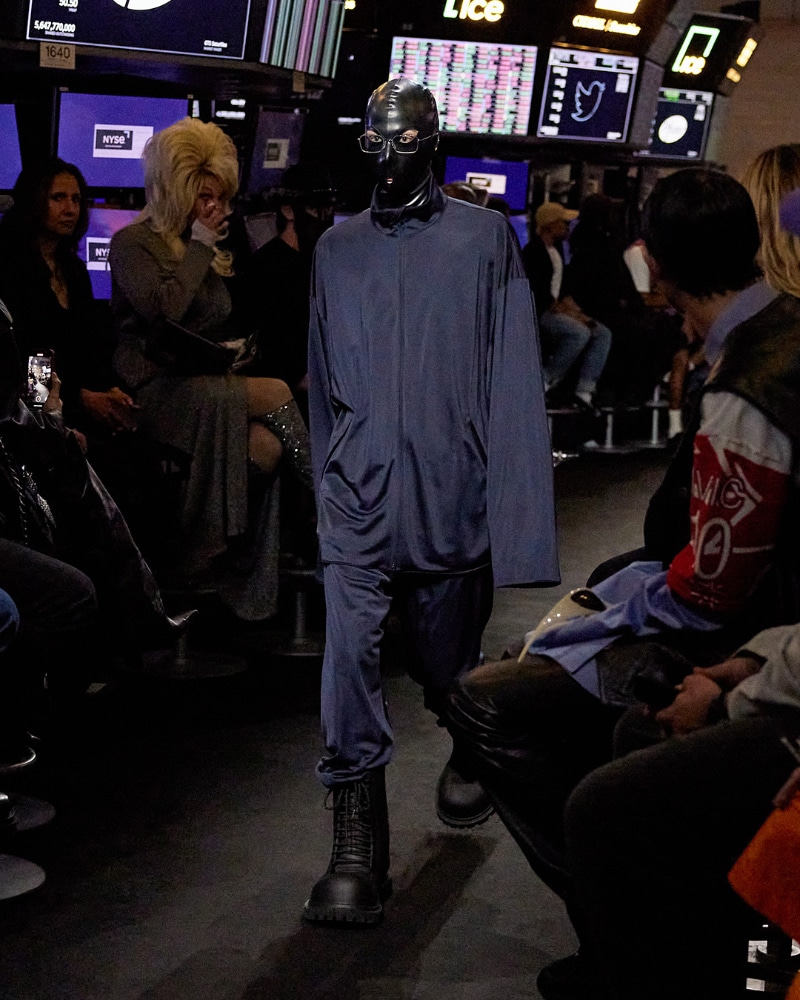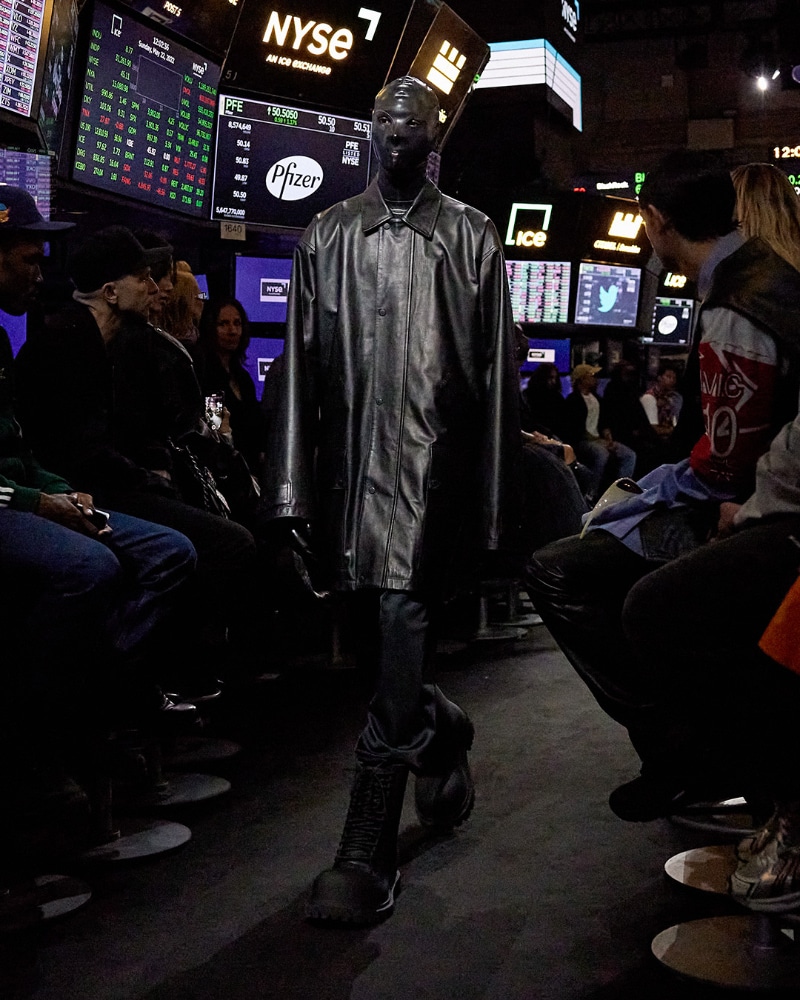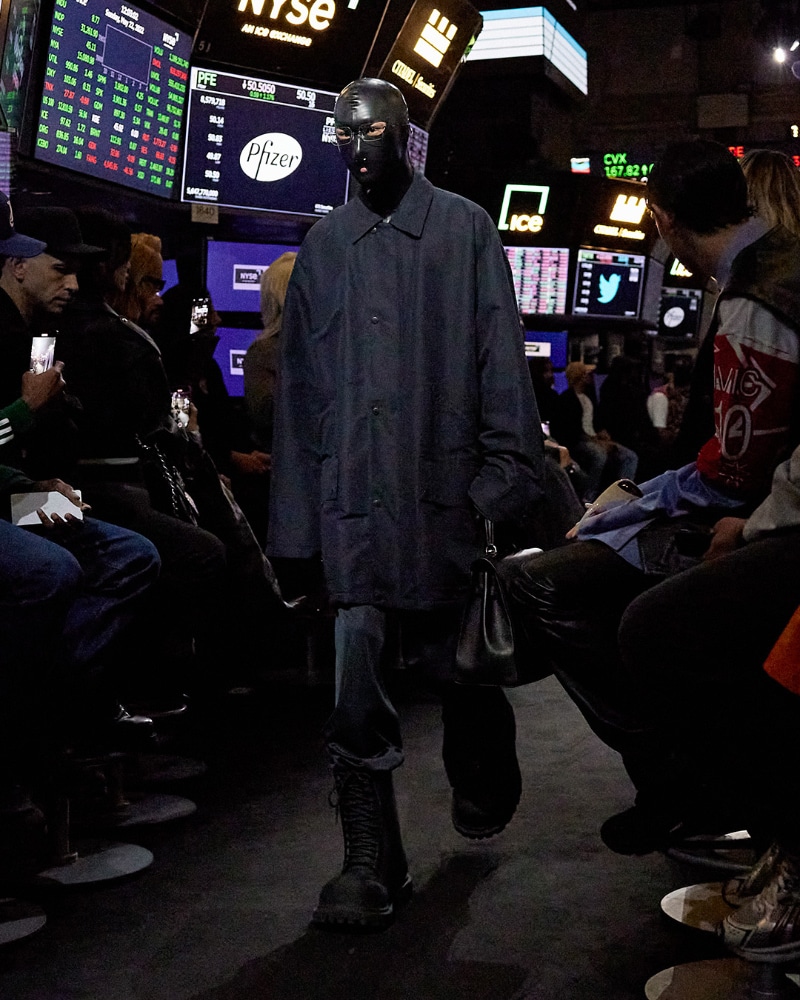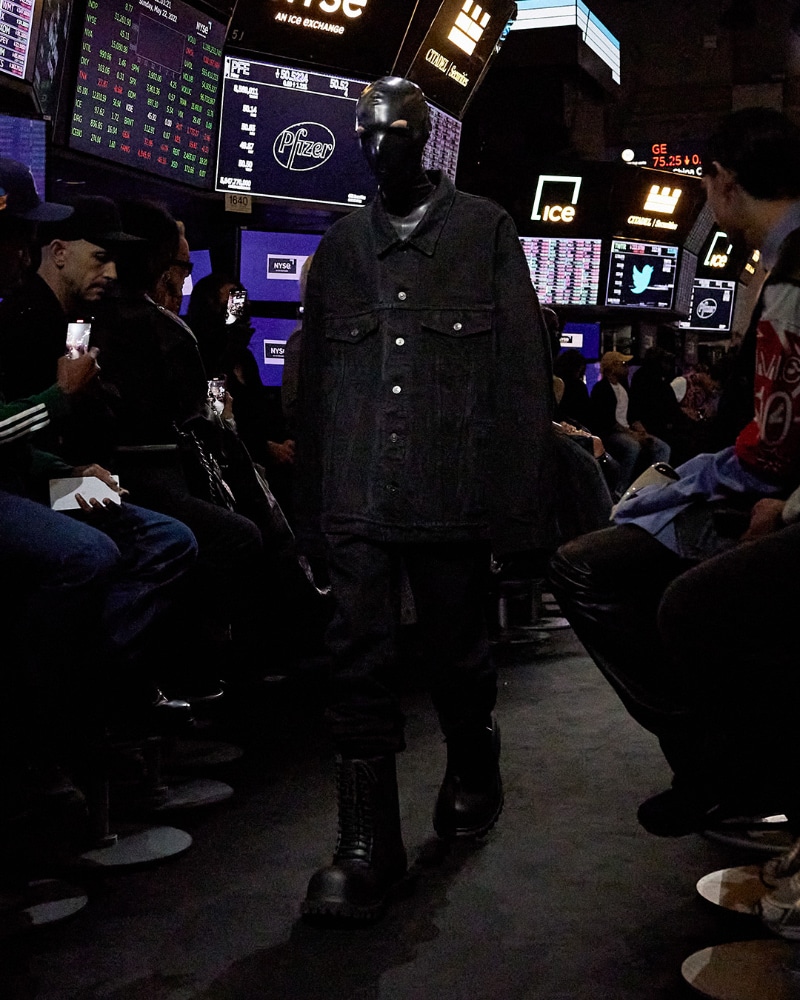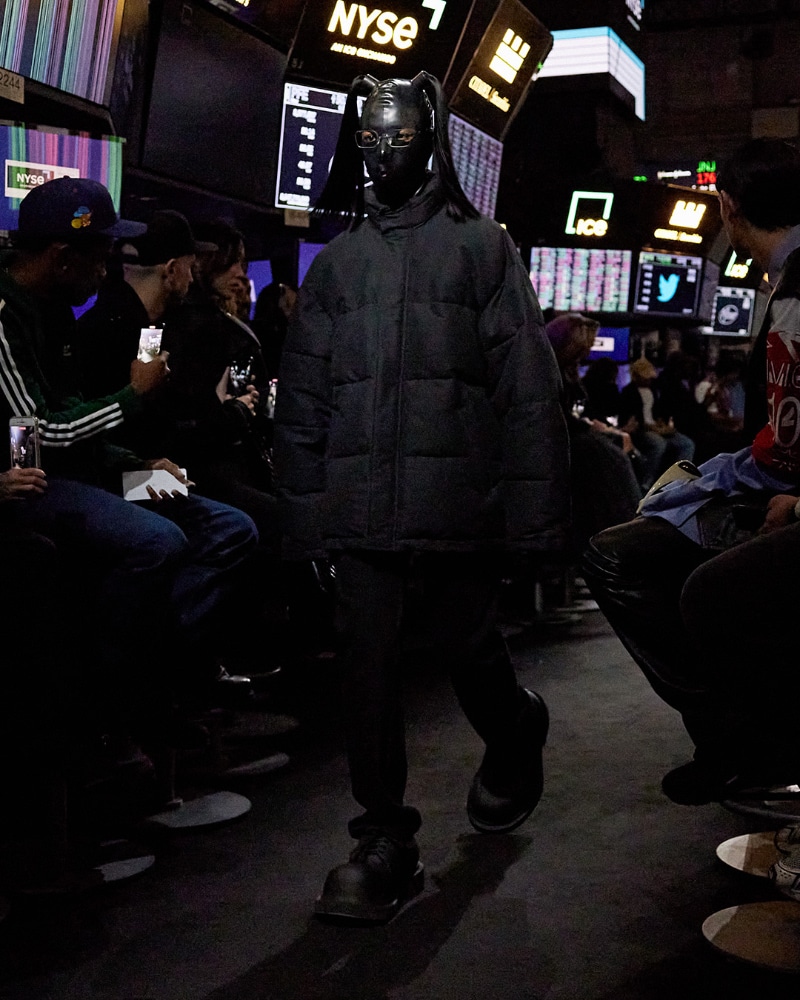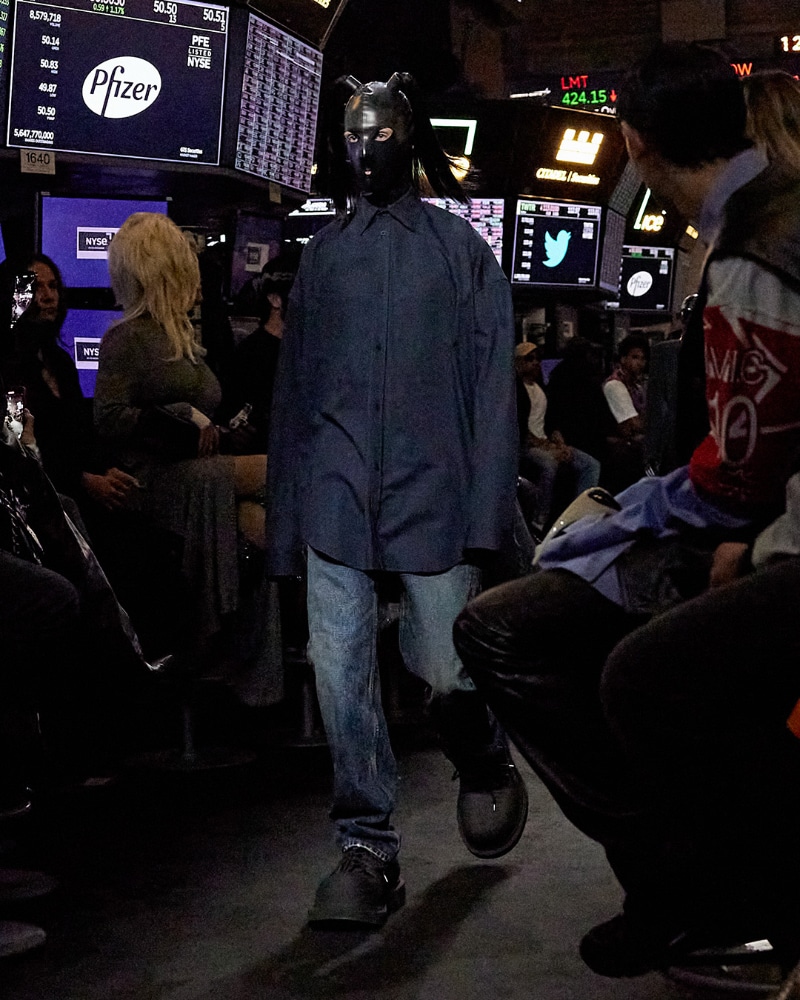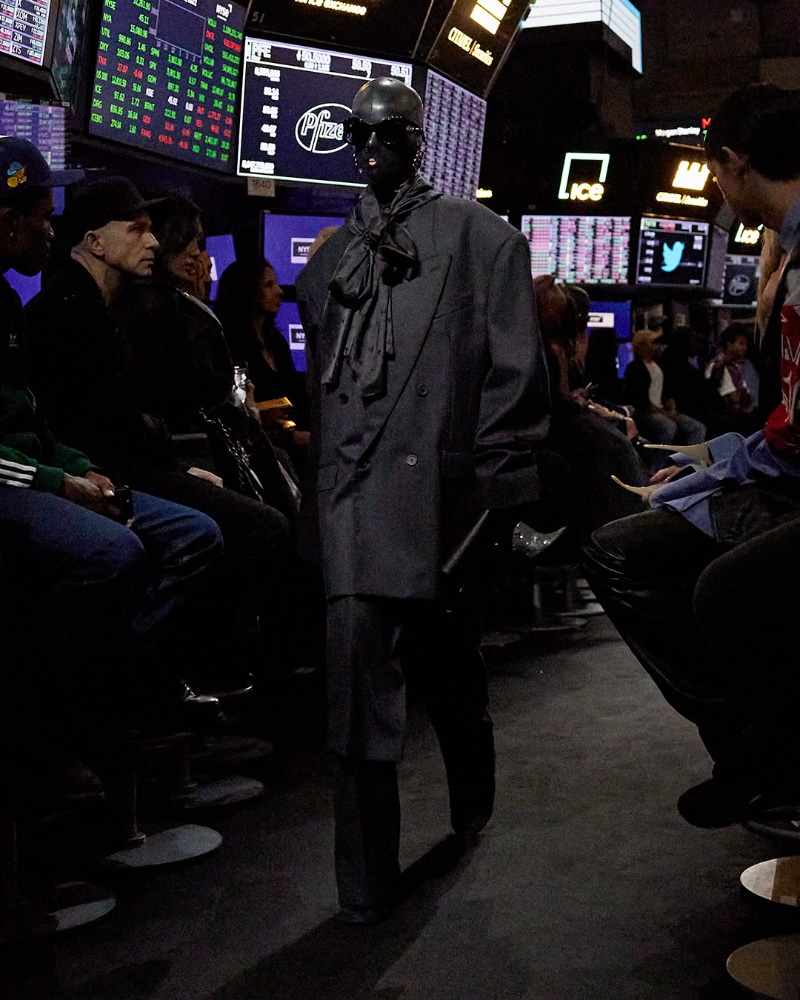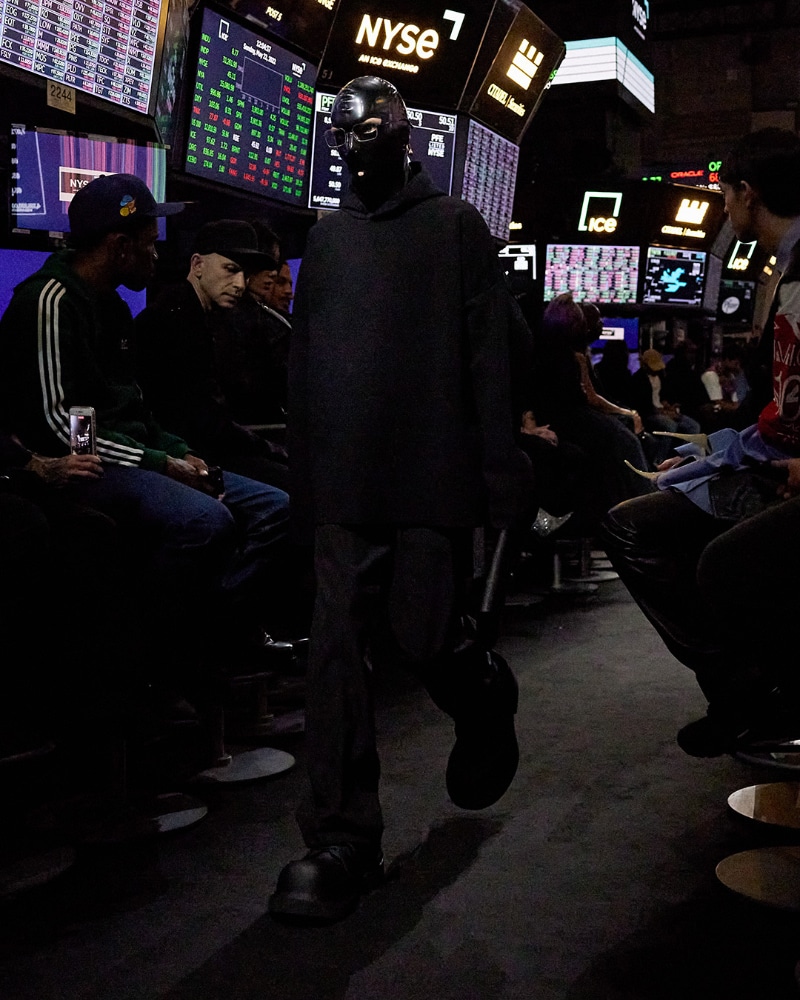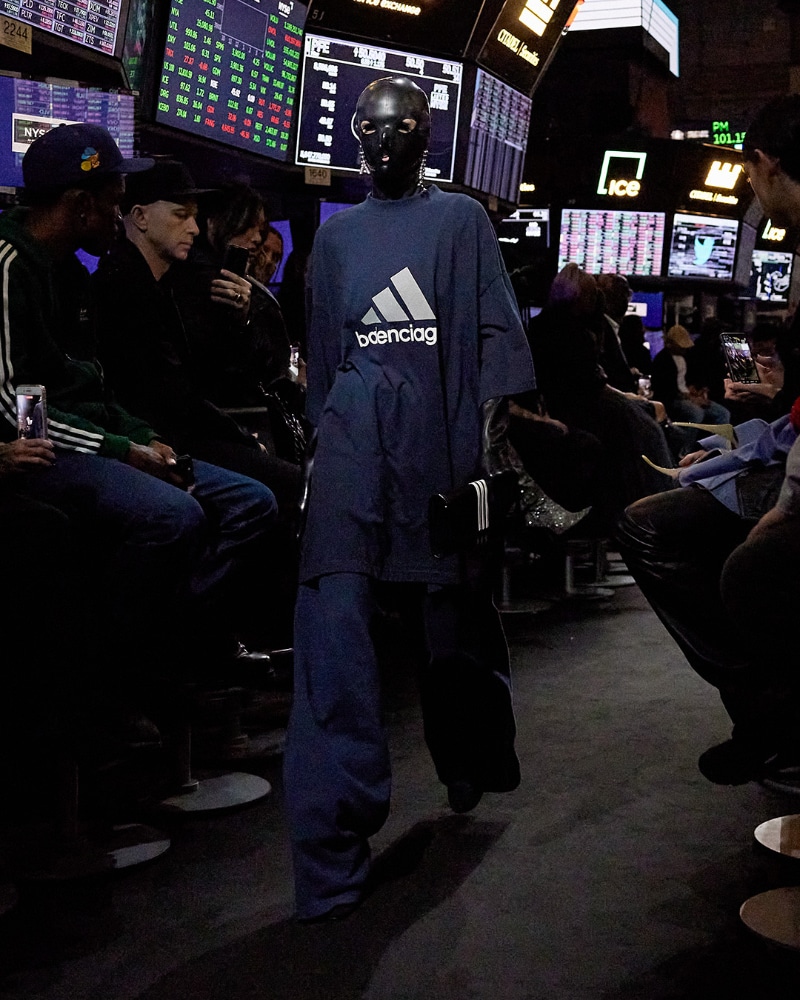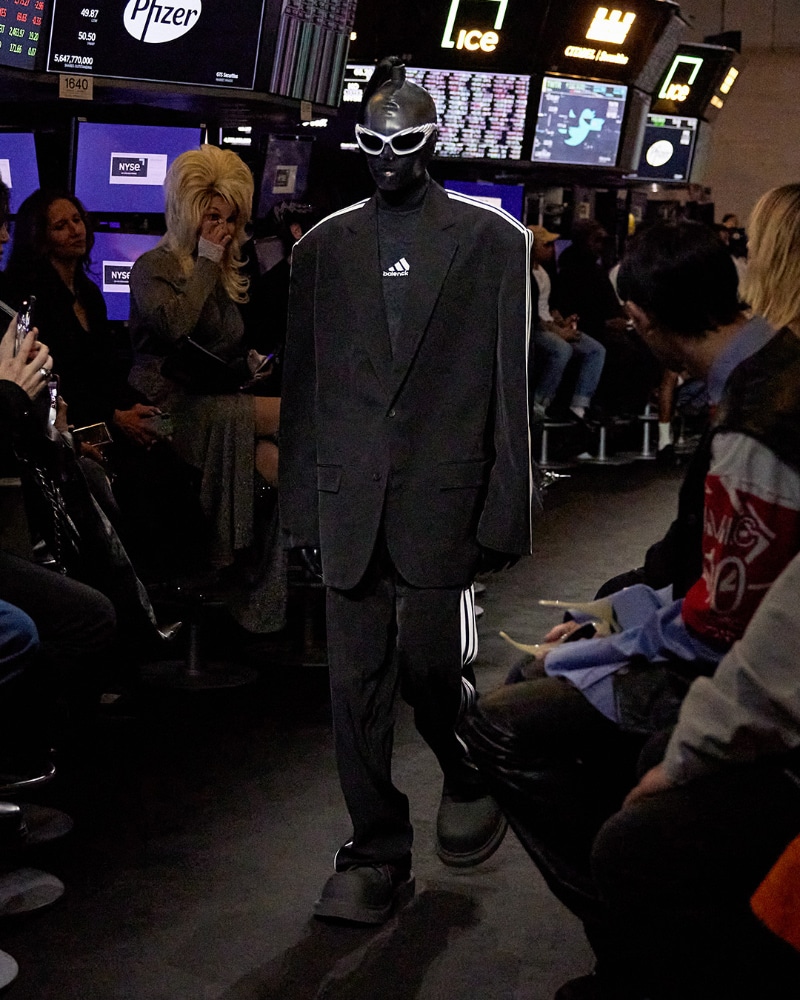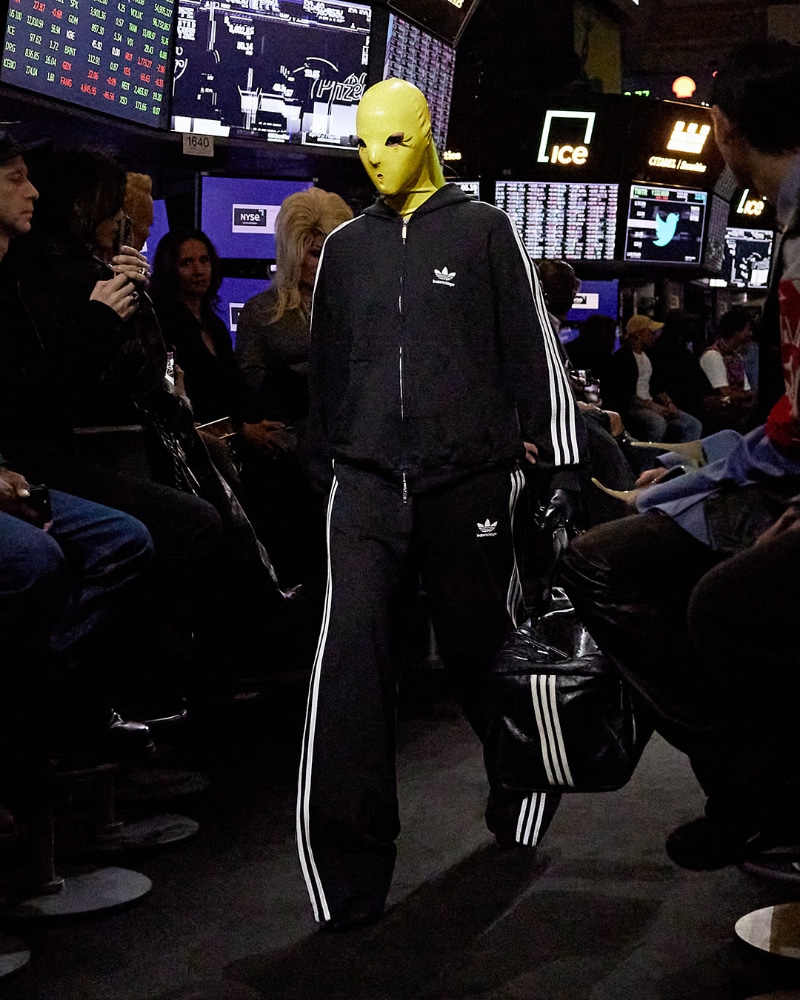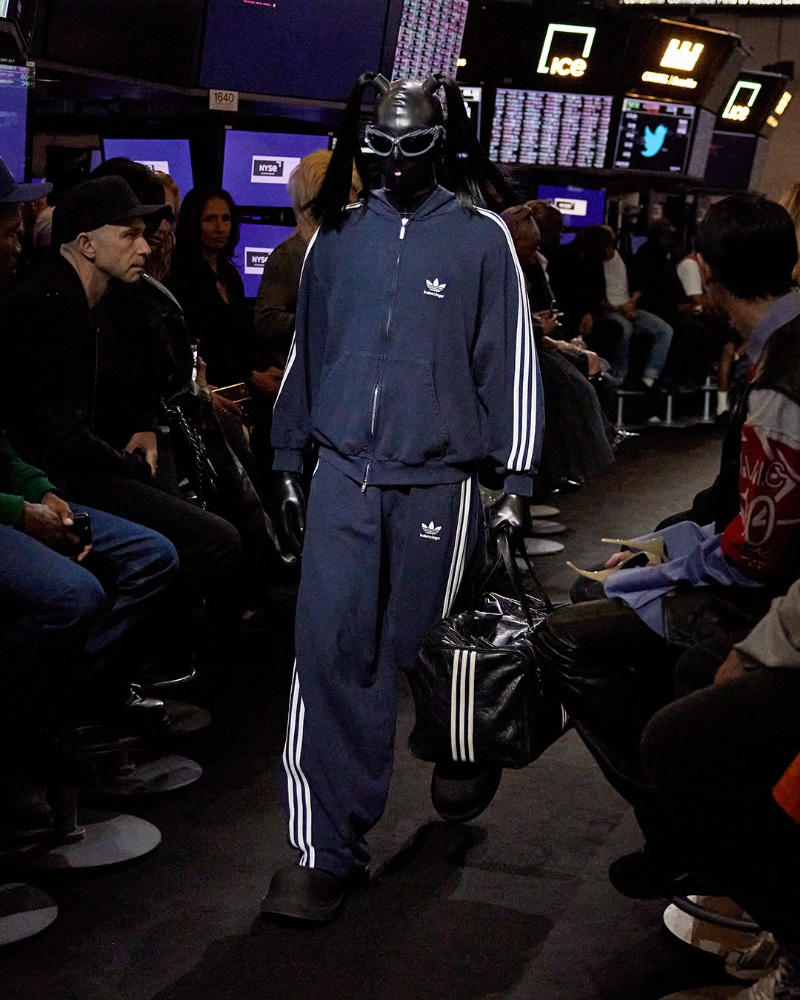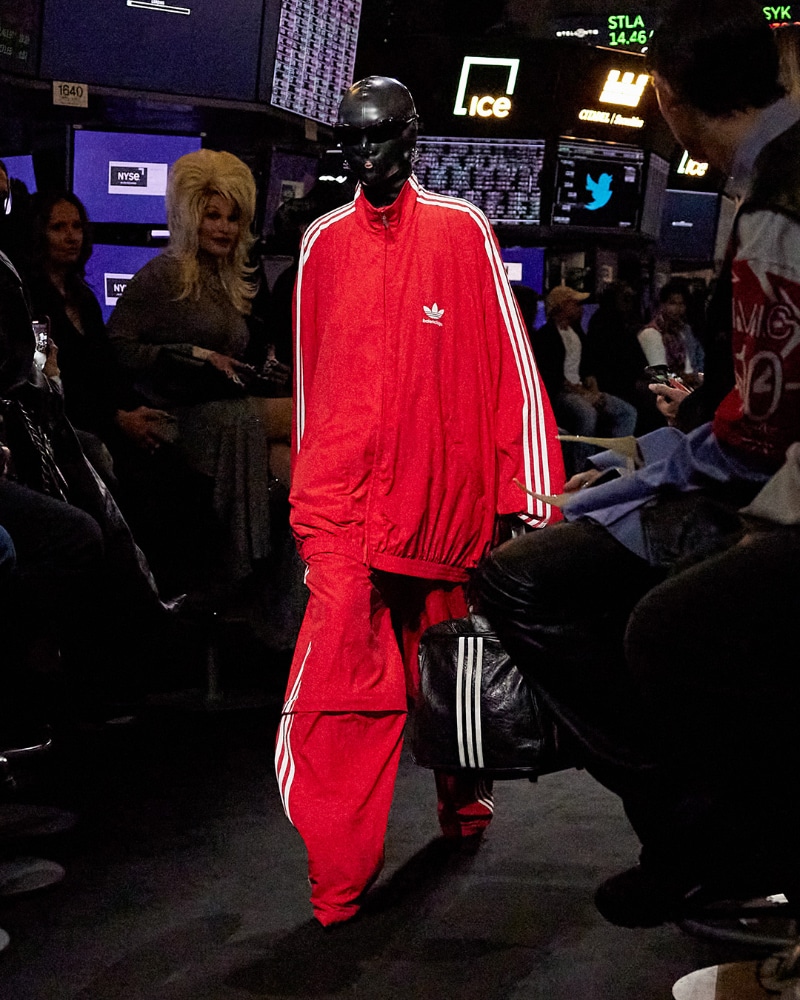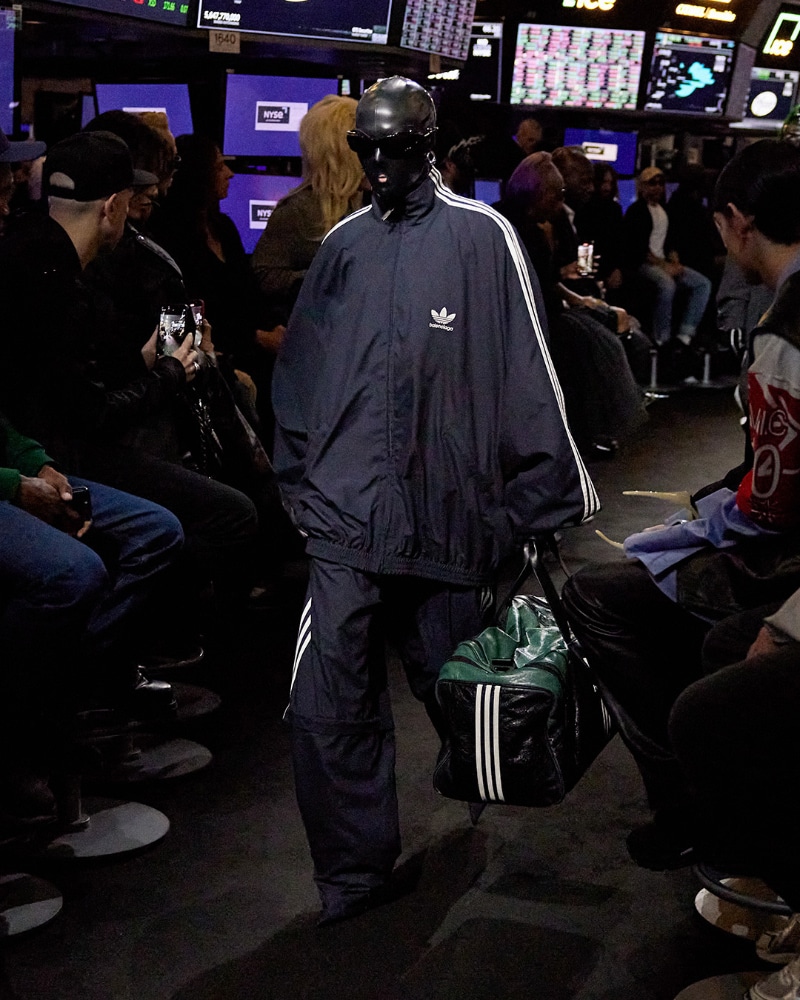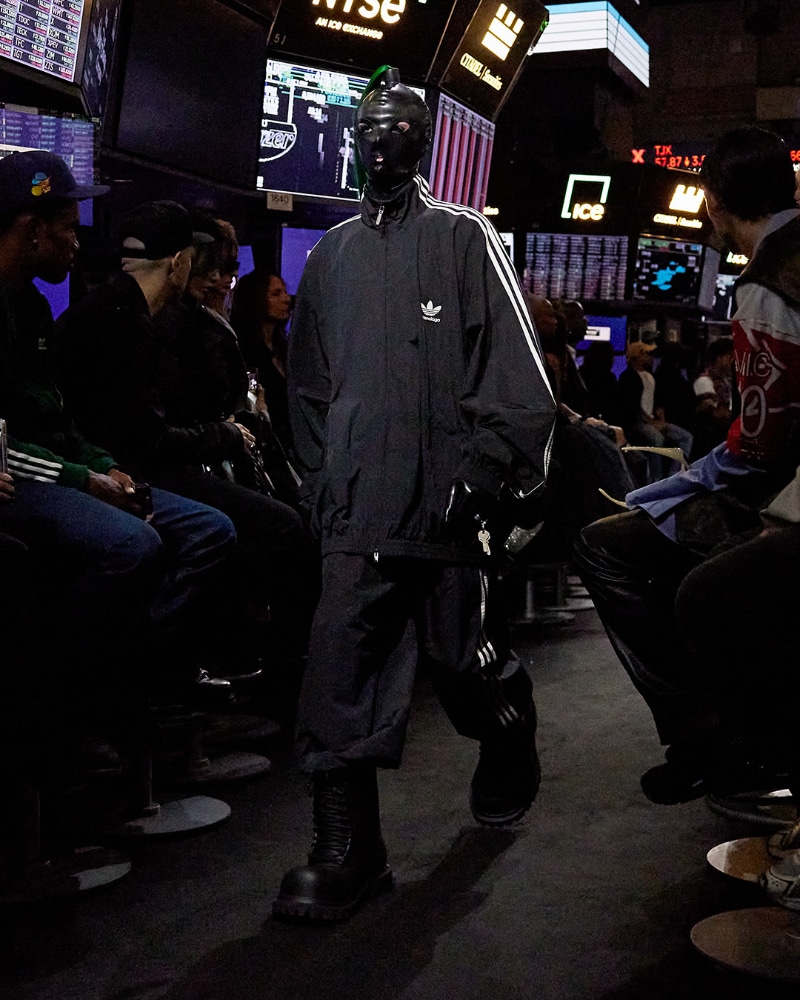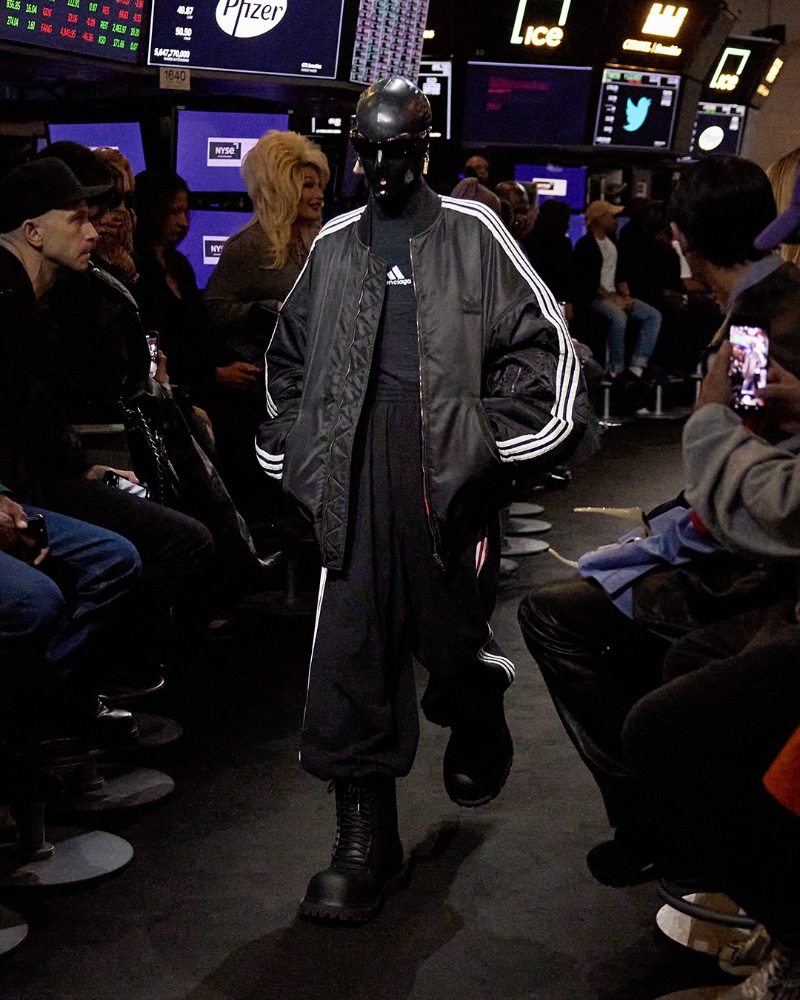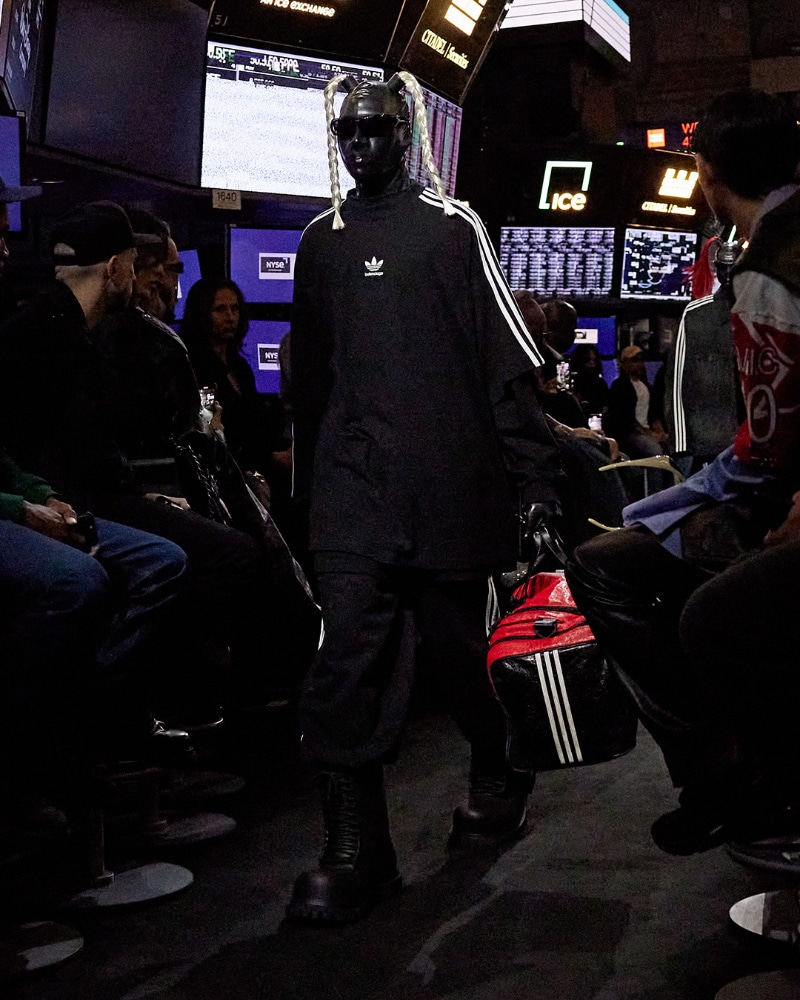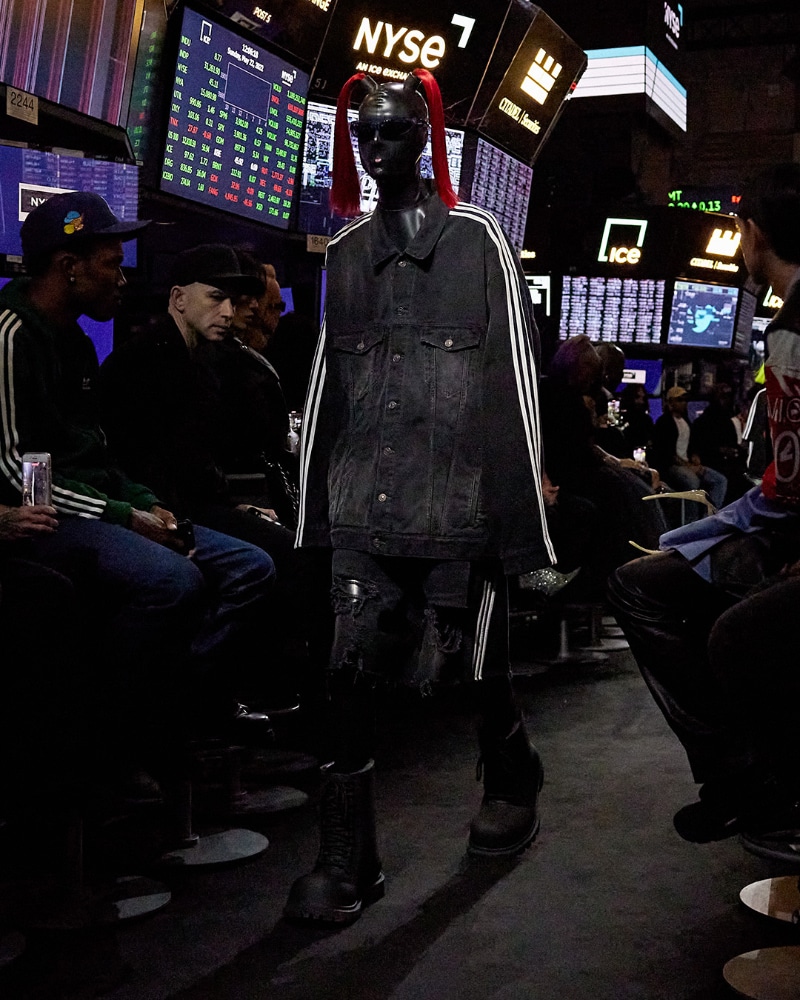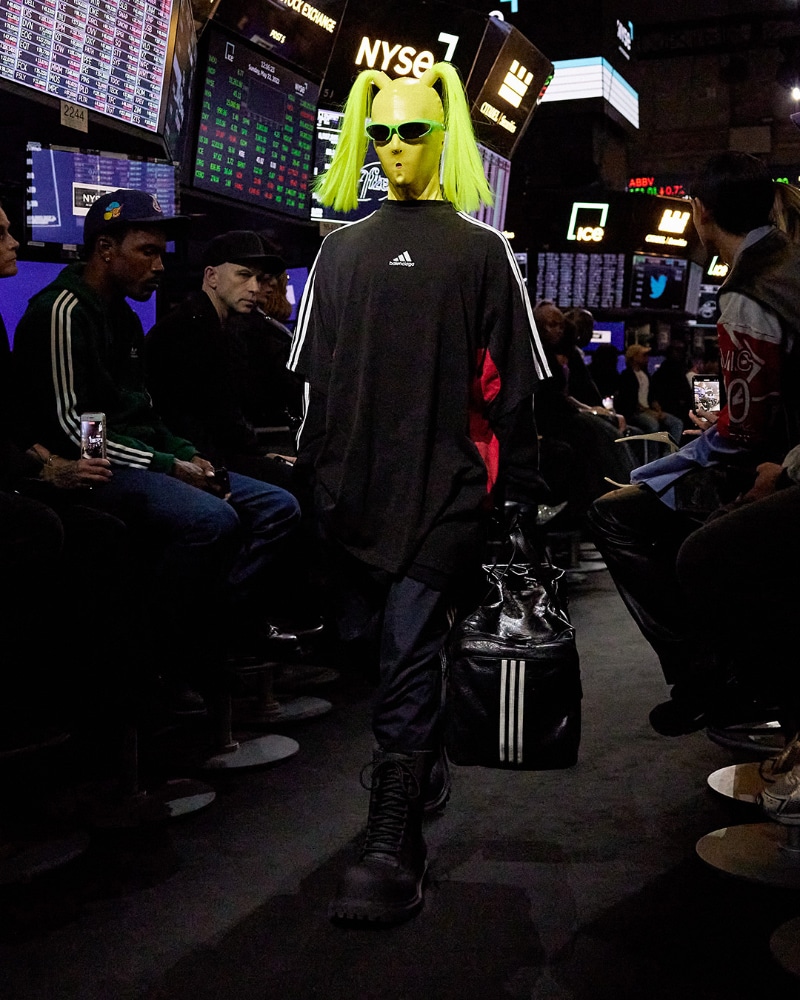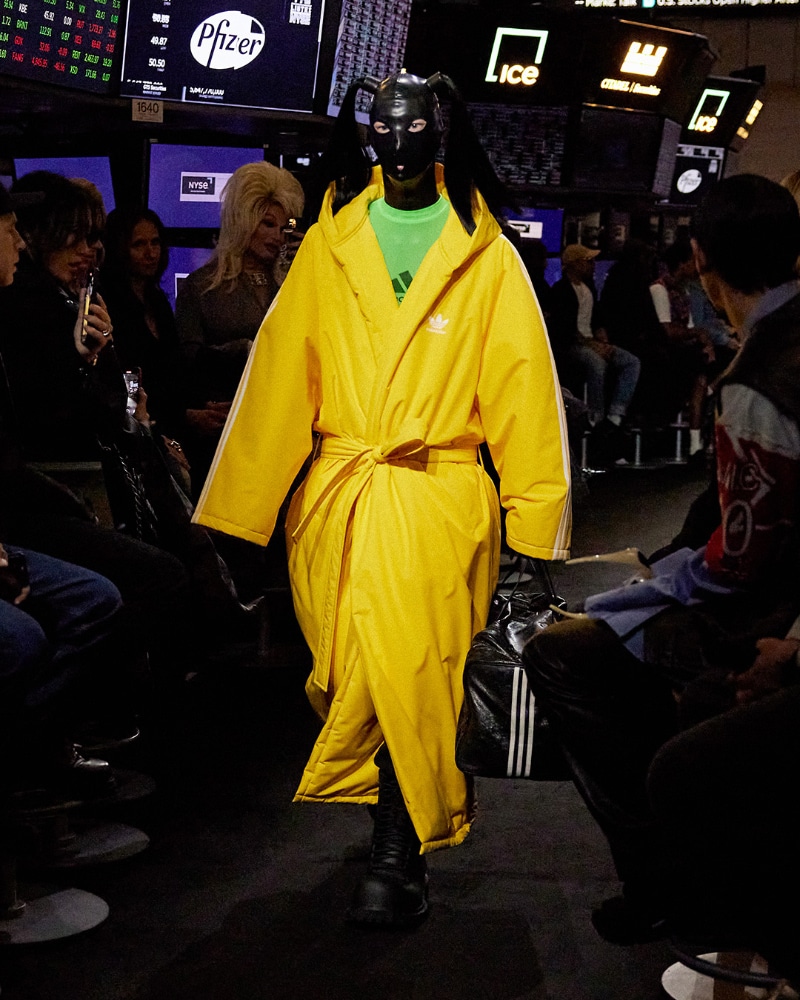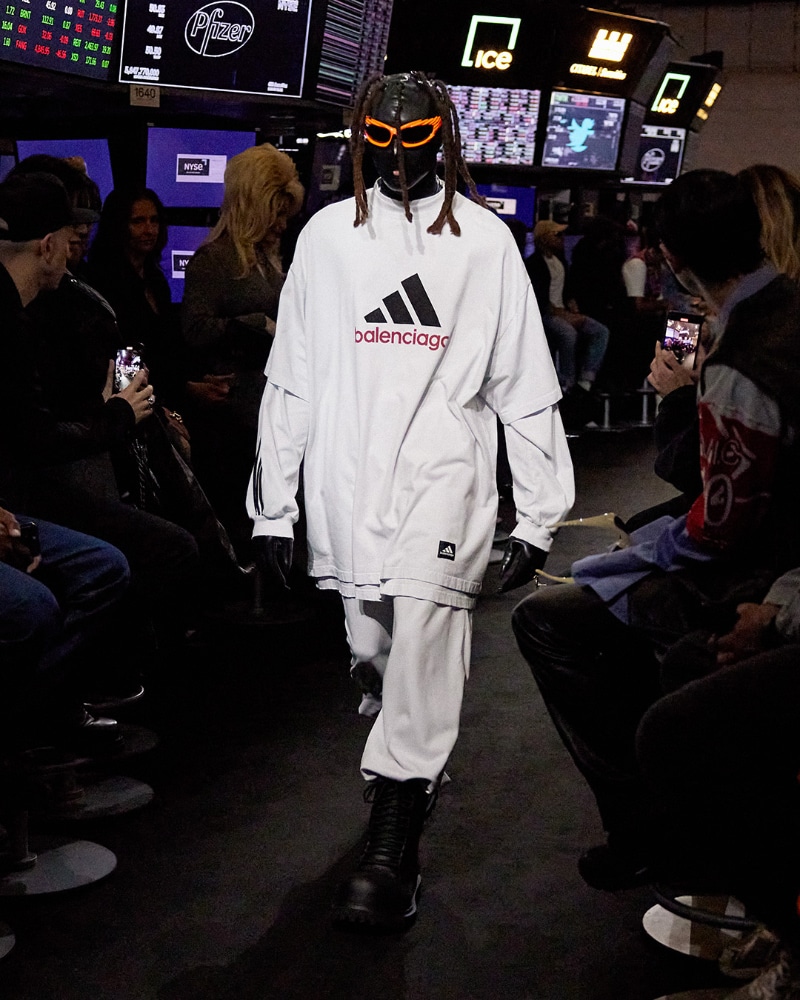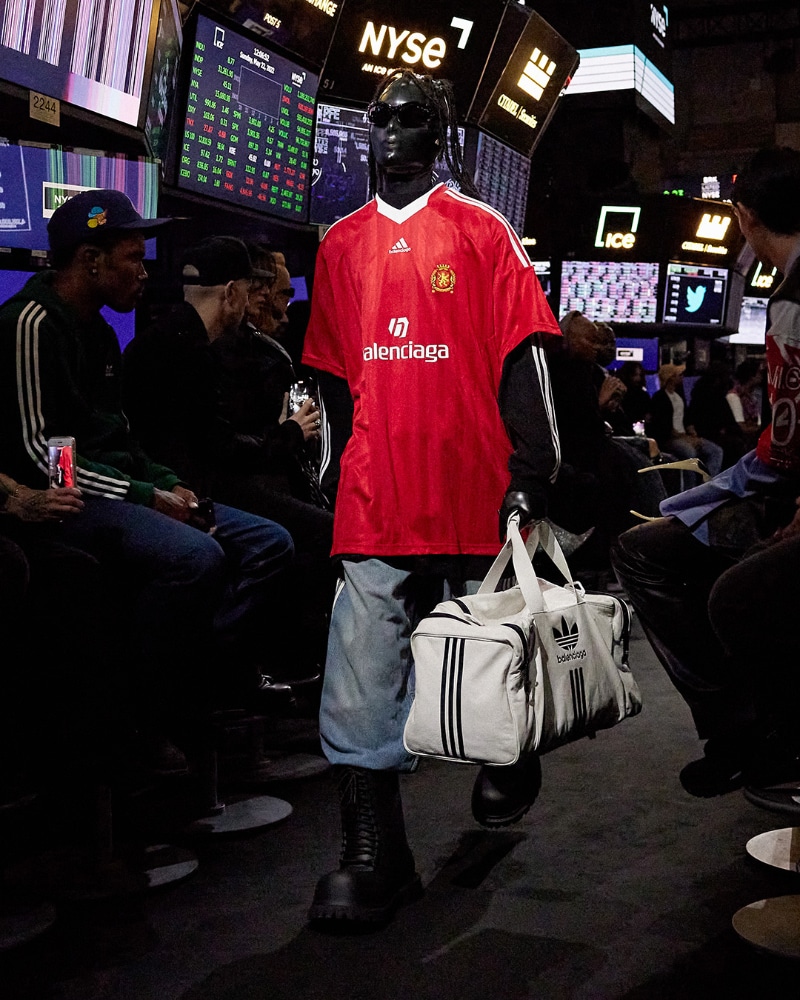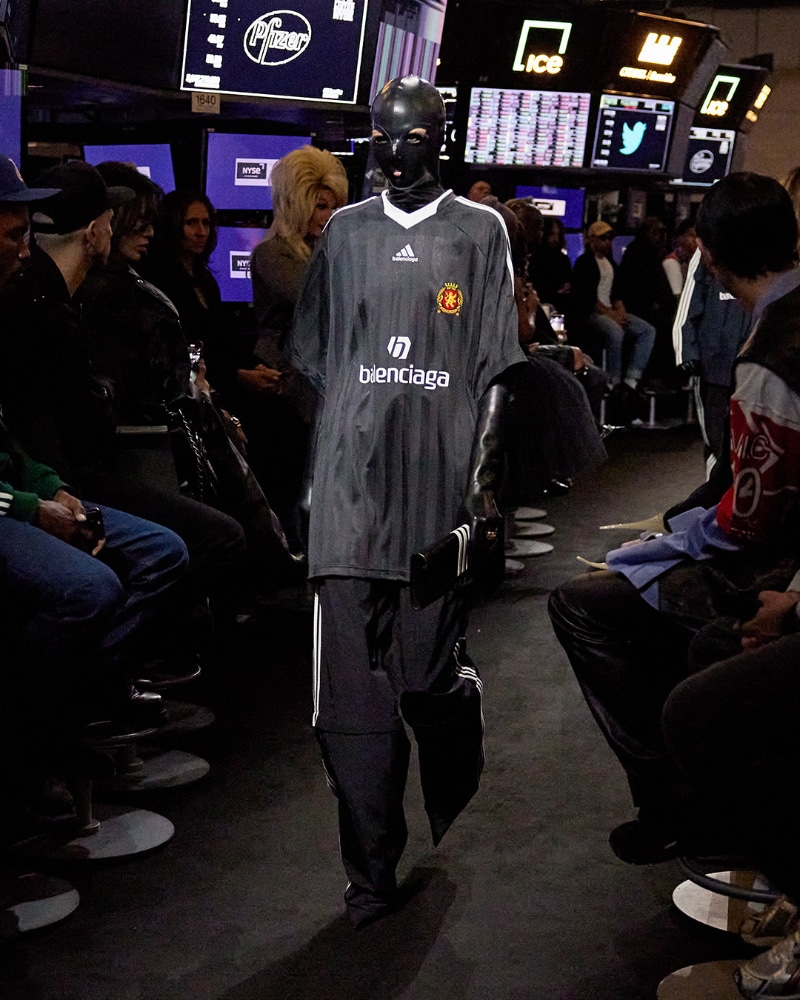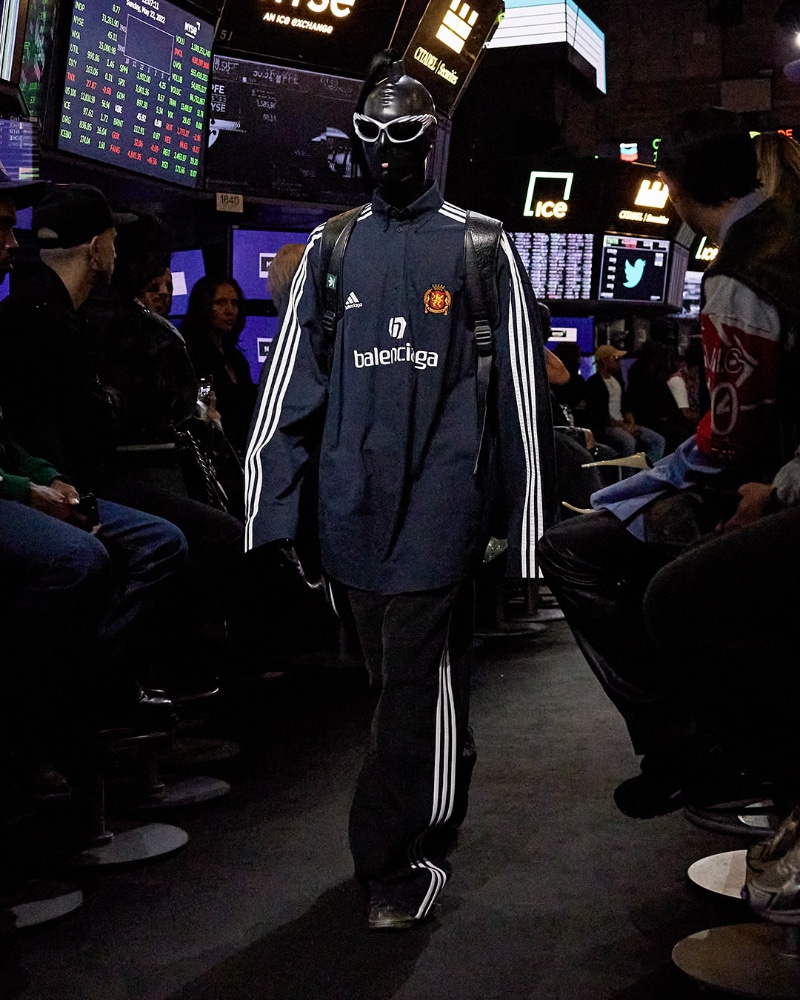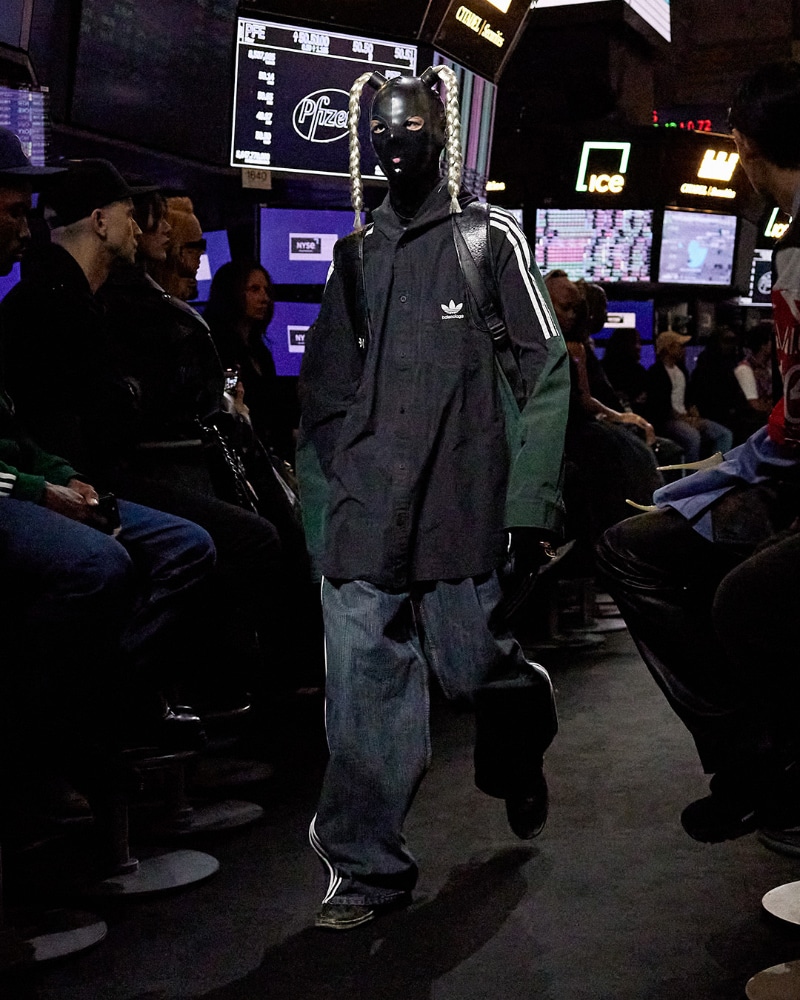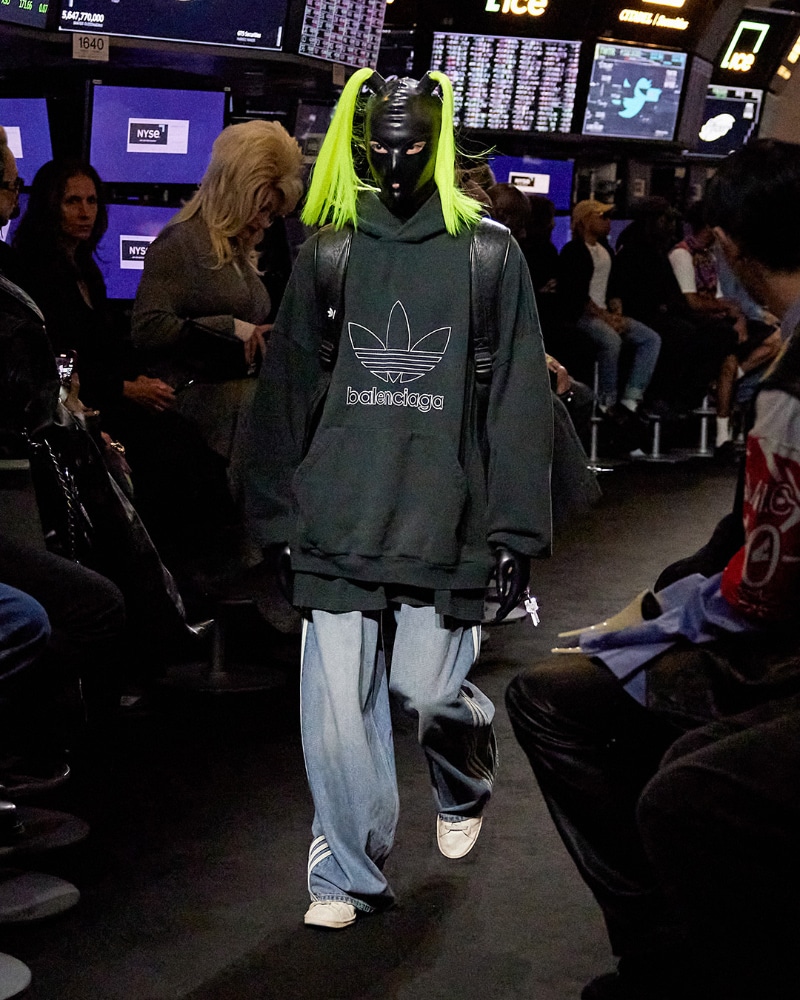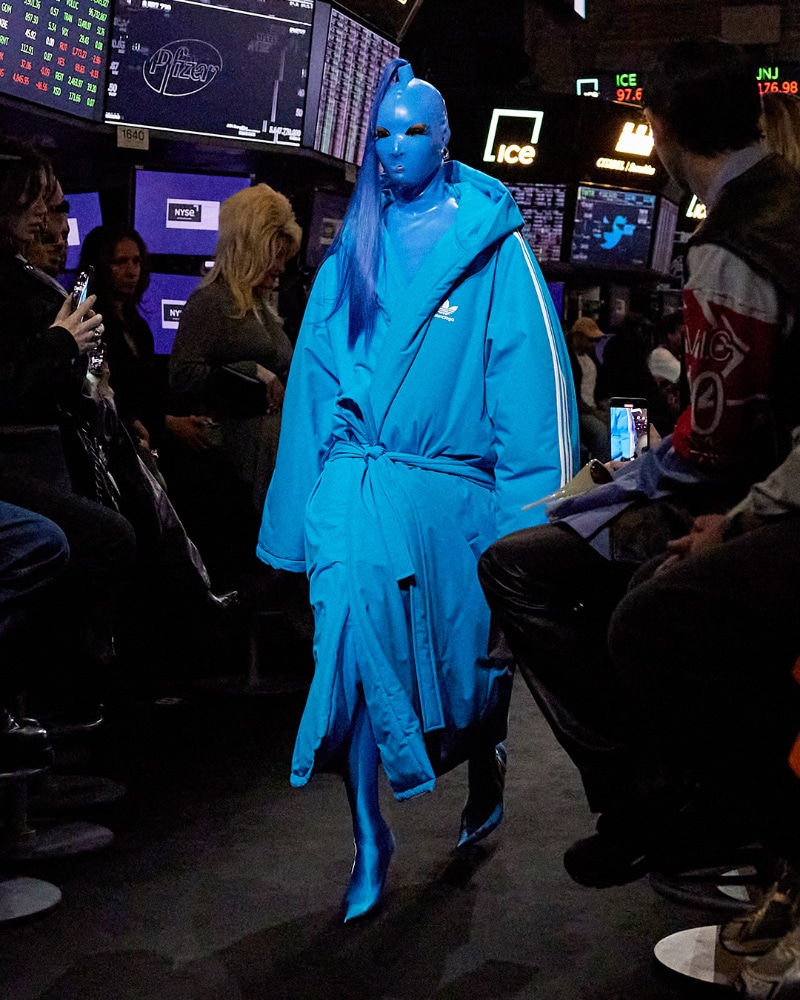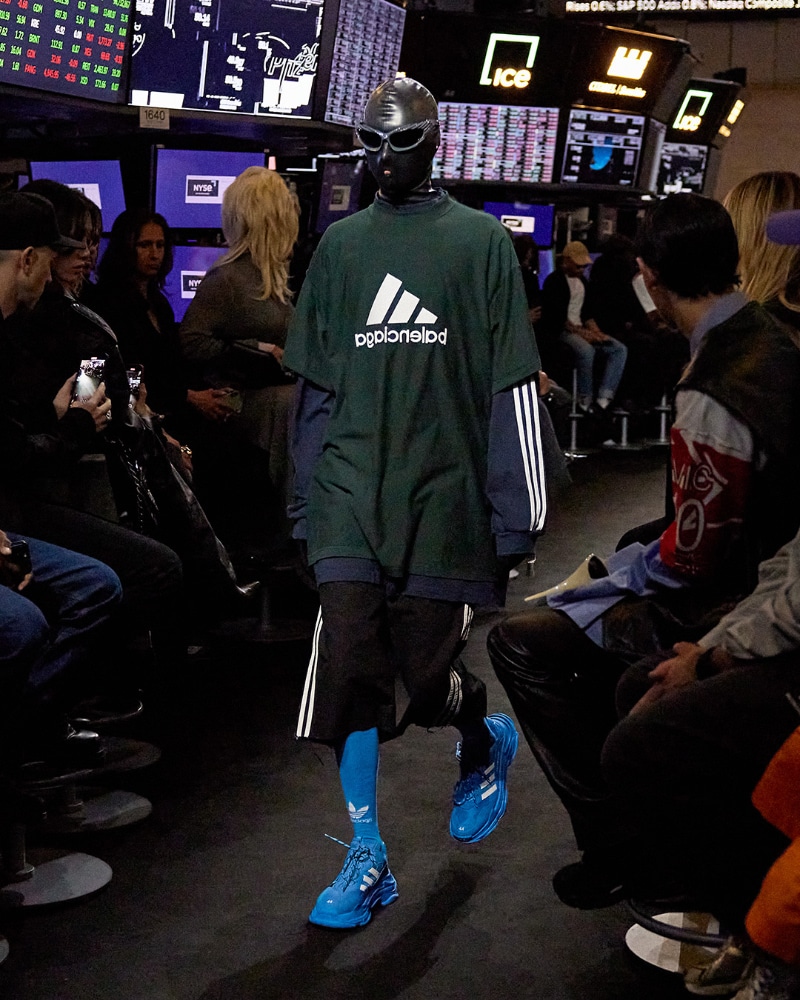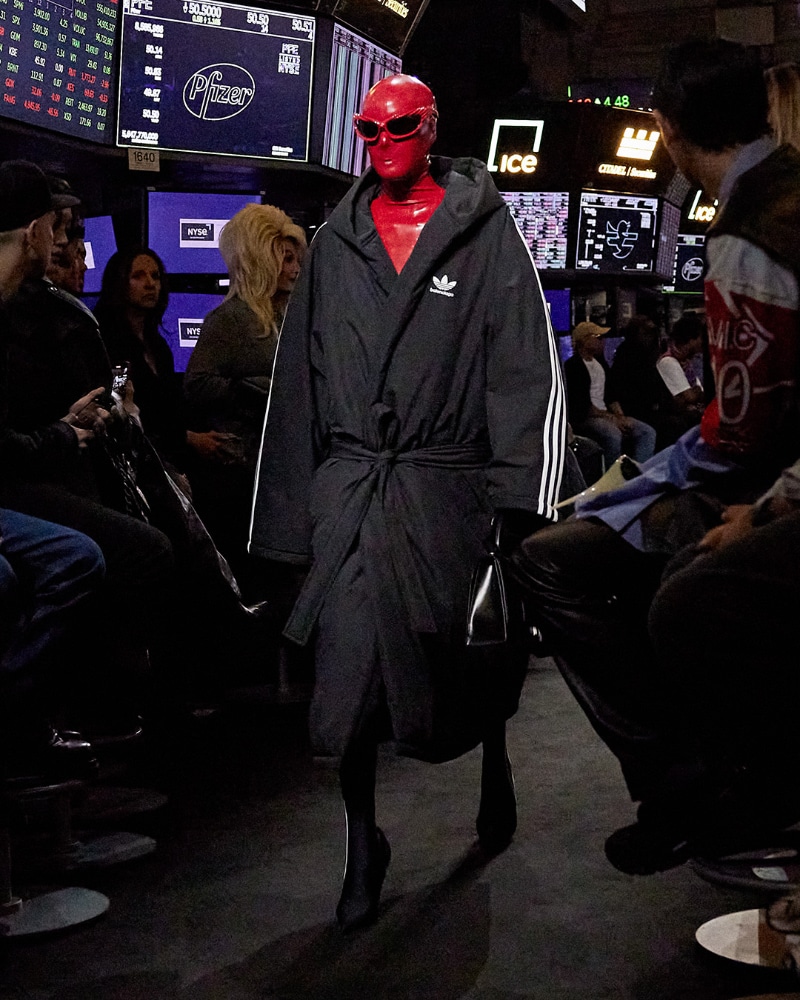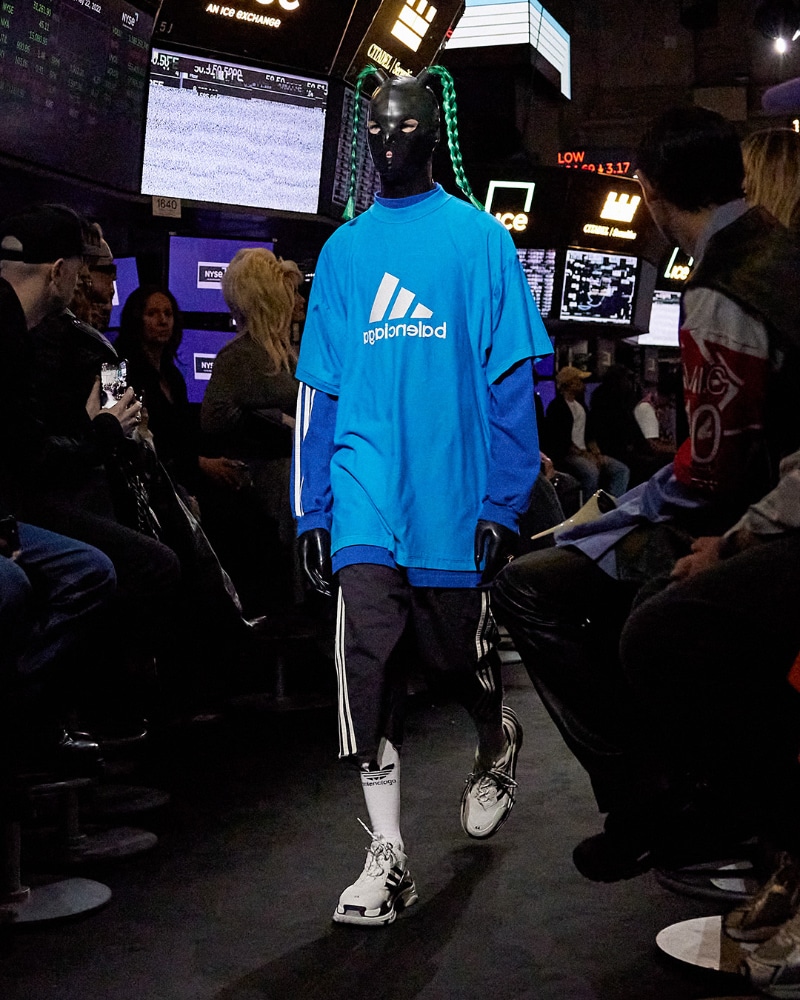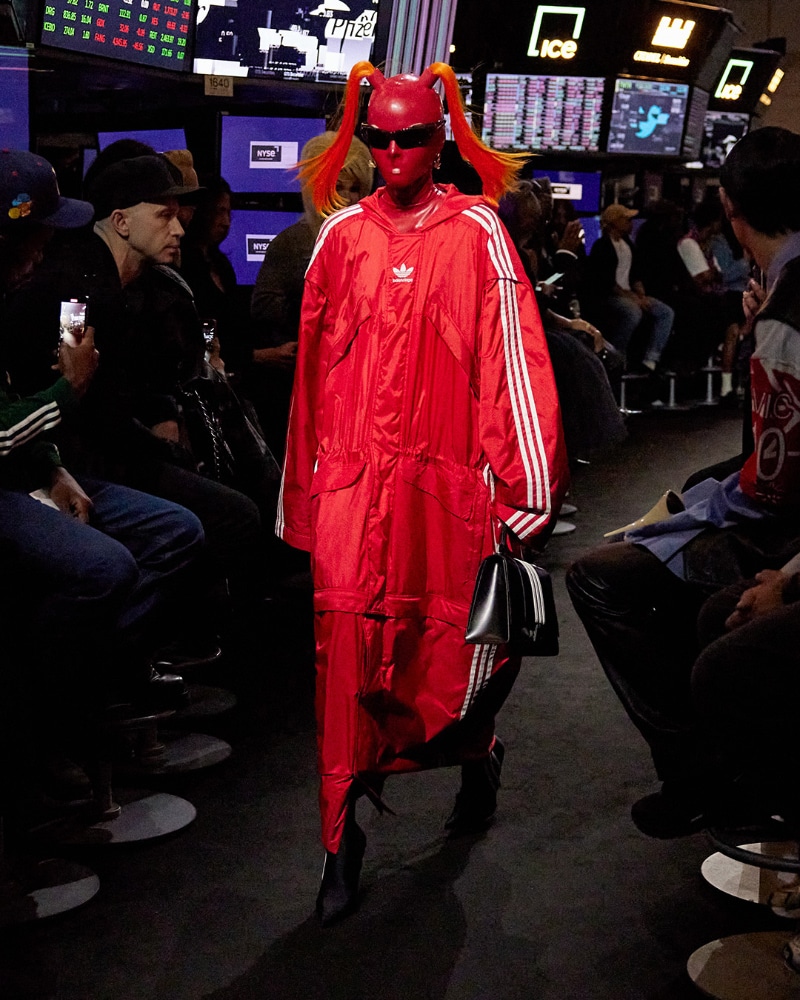 The team that makes up the Balenciaga fashion house – creative director included – packed their bags and traveled to the city of skyscrapers, New York, to present the Spring 2023 collection there.
Unveiled in a unique setting, the Wall Street Stock Exchange, and under the watchful eye of guests such as Anna Wintour, Kanye West, Alexa Demie, Frank Ocean, Chloë Sevigny, Pharrell Williams and Megan Thee Stallion, Demna, as he now wants the press to call him, won over those present and managed to leave them speechless with his latest proposal, which had a clear objective. What was it? To give the city the place it deserved, as this has been part of the success it is currently reaping, thanks to his transgressive and avant-garde vision.
With a color palette composed mainly of black, Demna managed to leave aside the streetwear world, T-shirts, and sweatshirts and focus on everything related to the sartorial world. The designer further explored that field and offered a wide range of two-piece suits, well-tailored coats with the house's signature silhouette – pronounced shoulders and accentuated waists – and various silk blouses. The kinky or dark touch to the looks was provided by the footwear and the gloves and latex masks that covered the entire face, except for the eyes and mouth.
And wait, that's not the end of the collection/show, because, after many months of rumors about a possible collaboration between Balenciaga and Adidas, it finally came true and saw the light of day. This is where all the streetwear and athleisure pieces that had been put on the back burner in the Spring 23 collection came into play.
Balenciaga x Adidas is real and in this collection, you can find a range of garments and accessories – T-shirts, sweatshirts, windbreakers, bathrobe coats, sweatpants and jeans and luxury duffle bags – available in various colors such as black, red, yellow, blue and navy blue.
The cool thing about this alliance? That Demna has turned the logos of the two brands upside down and presented them in reverse. Now you understand when we refer to him as visionary, transgressive and avant-garde, don't you?
It has become clear that the Kering group, owner of fashion houses such as Gucci and Balenciaga, is a great admirer of the sports giant Adidas, as both have presented joint projects with the German brand. Balenciaga x Adidas is already available and on sale on the Balenciaga website, but to get your hands on something from the Spring collection you'll have to wait a little longer.