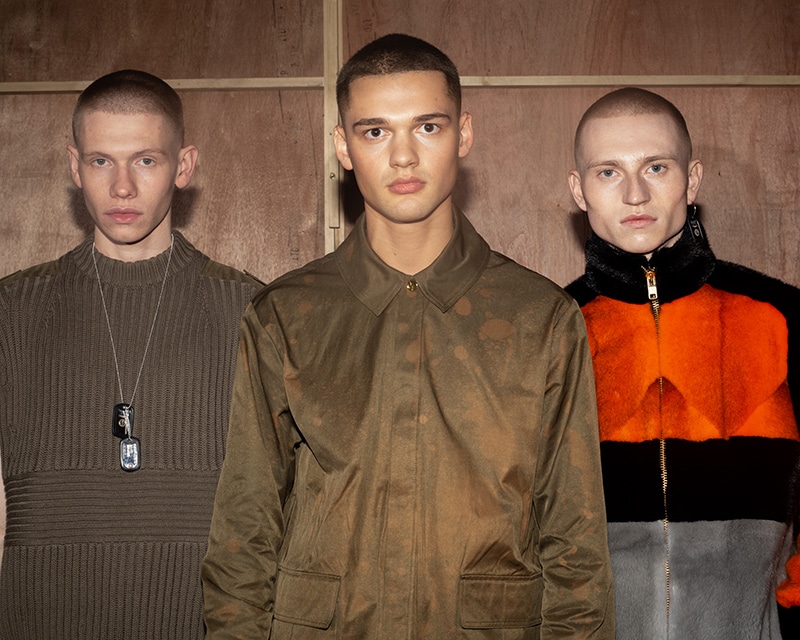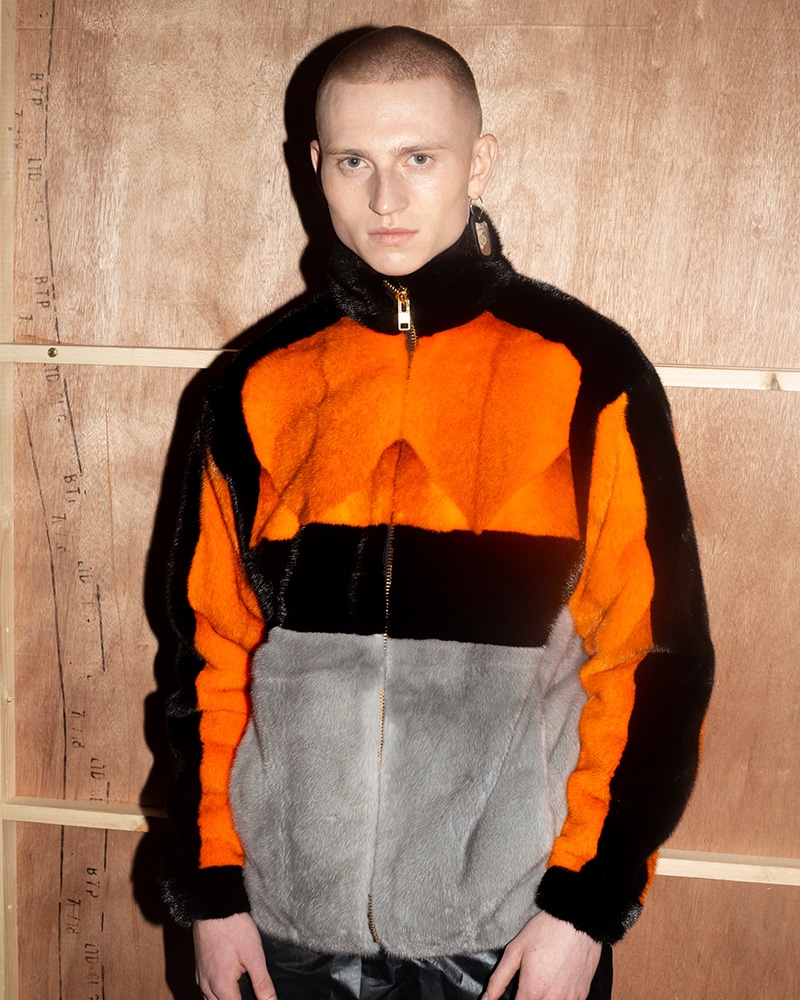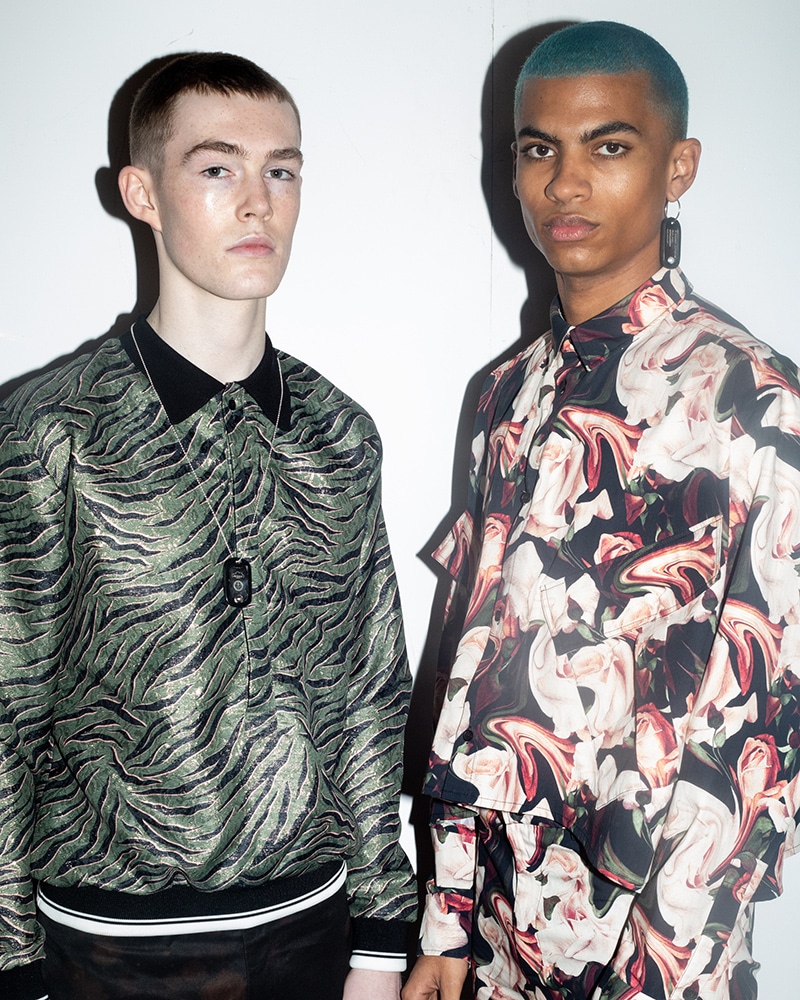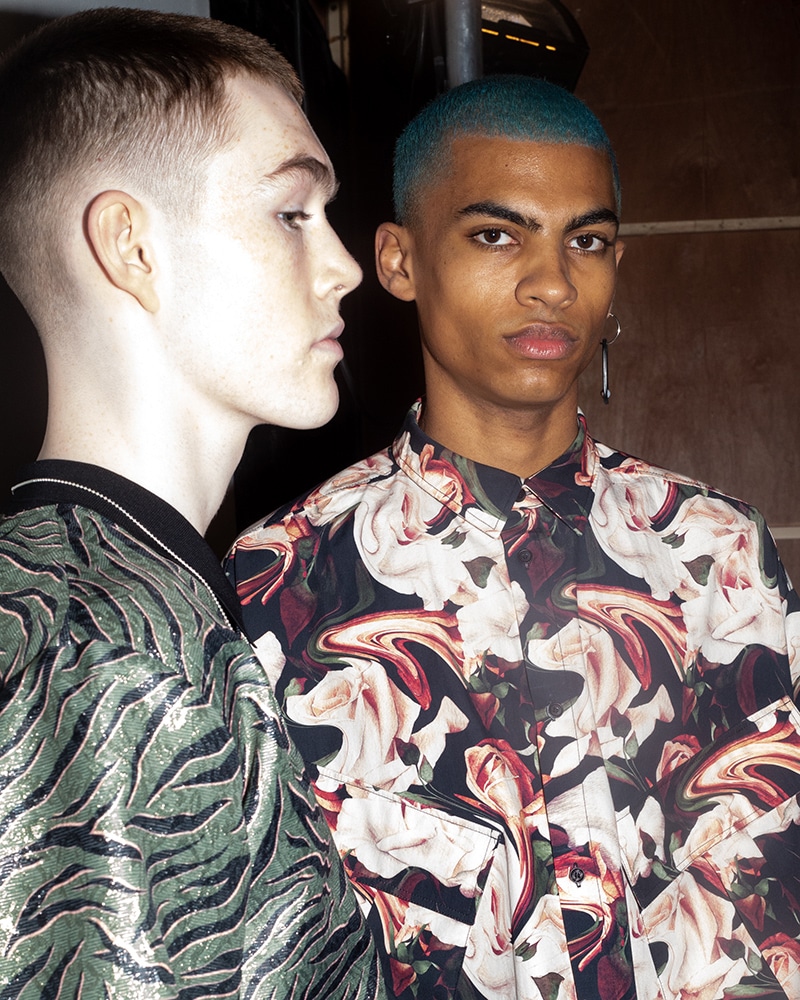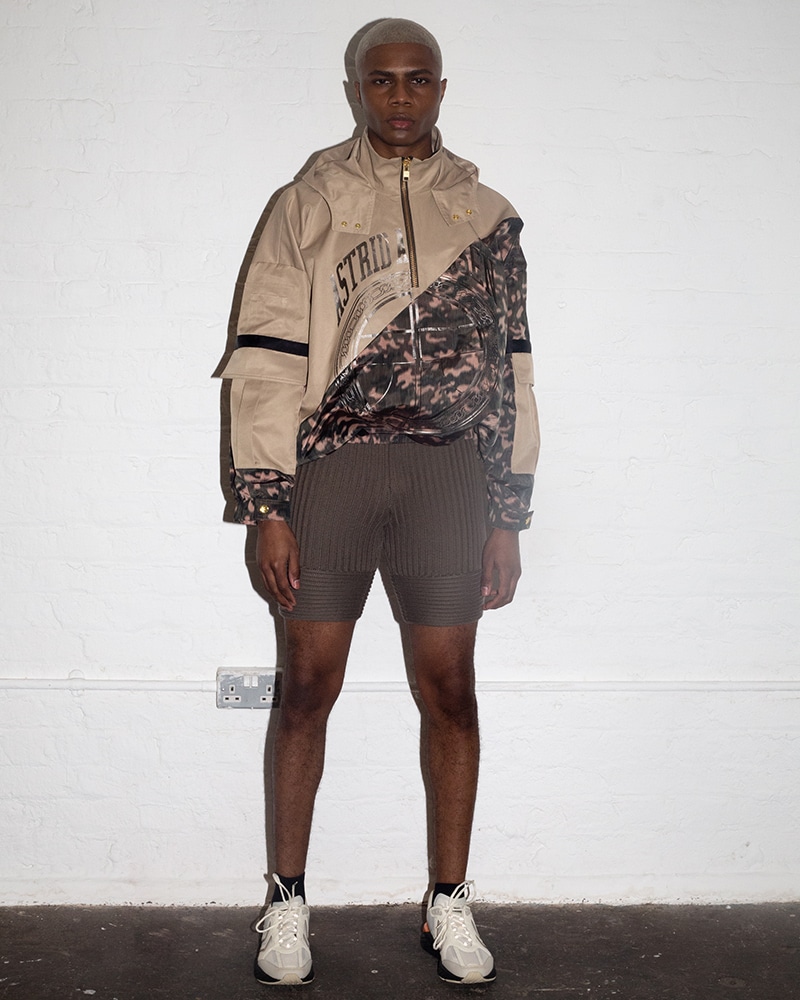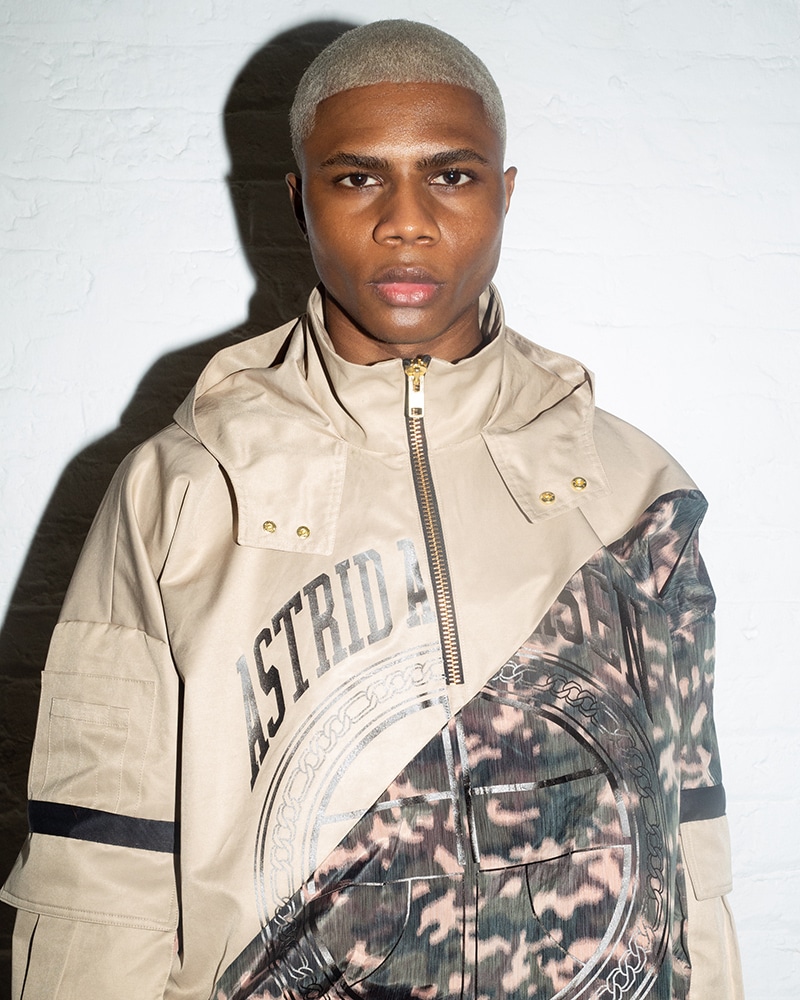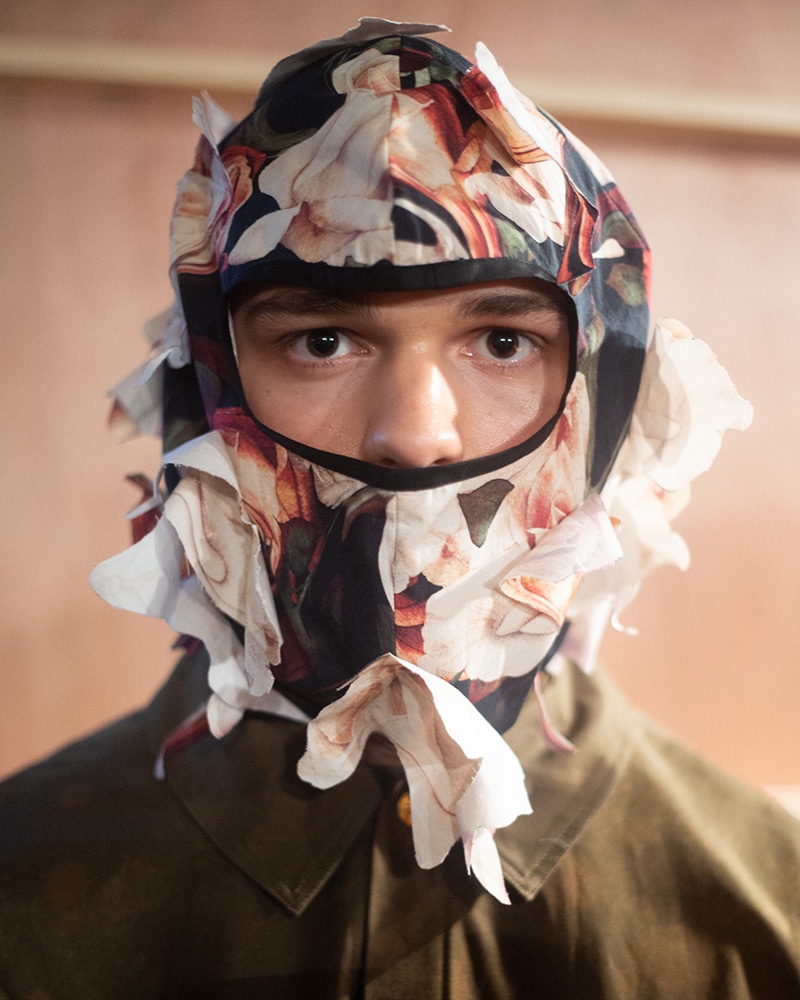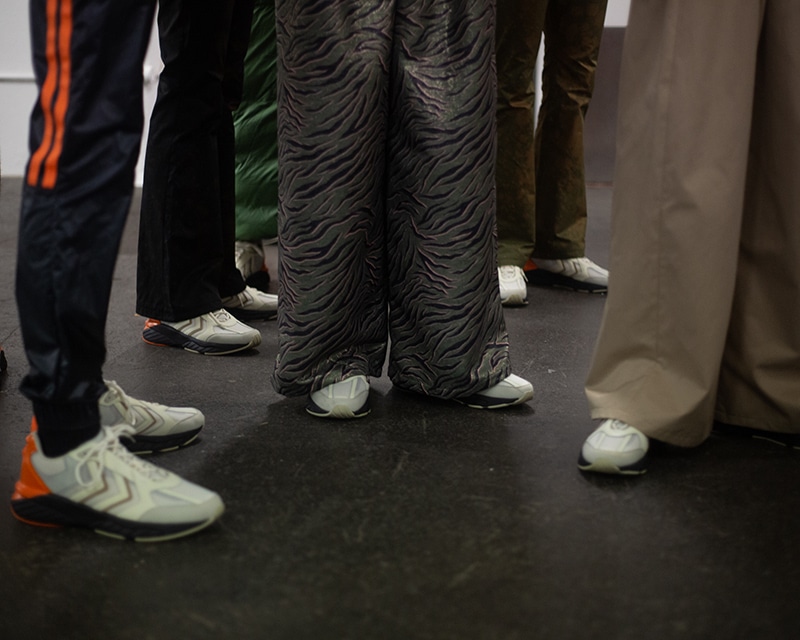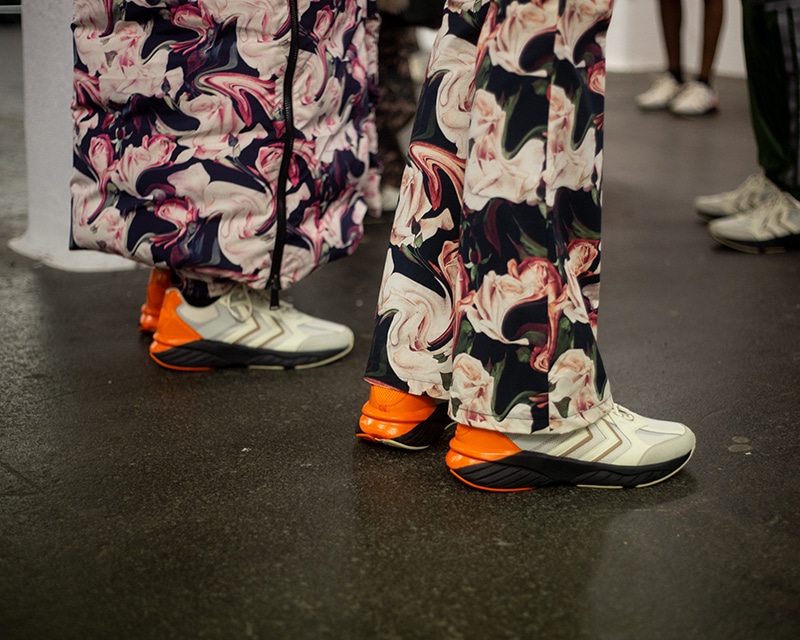 Astrid Andersen looks back at her childhood family home and past memories for FW20. Amid burgeoning liberalism and an anti-war movement in Denmark, Copenhagen's free-state of Christiana was born. Created by pioneers for a self-governing new vision for society and community, this season for Astrid Andersen epitomizes an age that breaks convention and seeks for a brighter future.
Andersen's FW20 sees the debut of re-interpreted colors, particularly of the rose printed upholstery: Seam-sealed signature tracksuits in subtle pink camouflage and a psychedelic reworking of 1970's florals, meticulous jacquard zebra cuts across subtle pink florals are disarmingly vibrant. A mash-up of colored patterns nods to the mixed emotions of looking to someone's past. Dusty lilac, military green, beige and orange also emerge as central themes. And lace marks its comeback, seen as a recurrent textile in Andersen's work, juxtaposed against sports-technical silhouettes and exploring innovative techniques of printing, intarsia and air gallon – in keeping with Andersen's luxurious etiquette, fur is sourced sustainably and certified by Saga Fur ensuring it remains at the forefront of industry standards.
The latest collection sees the debut of a collaboration with Danish jewelry designer Vibe Harslef, to co-create a capsule of silver and pearl pieces, alluding to army tags and exploring a fresh language of contemporary men's jewelry. Astrid Andersen's pioneering approach to sport and street-inspired aesthetic within the luxury industry has been vulcanized by season-defining, cutting-edge footwear propositions, fusing the likes of vintage sportswear and progressive tailoring.
Backstage photos by Lewis Soames @lewmitchphoto in exclusive for Fucking Young!