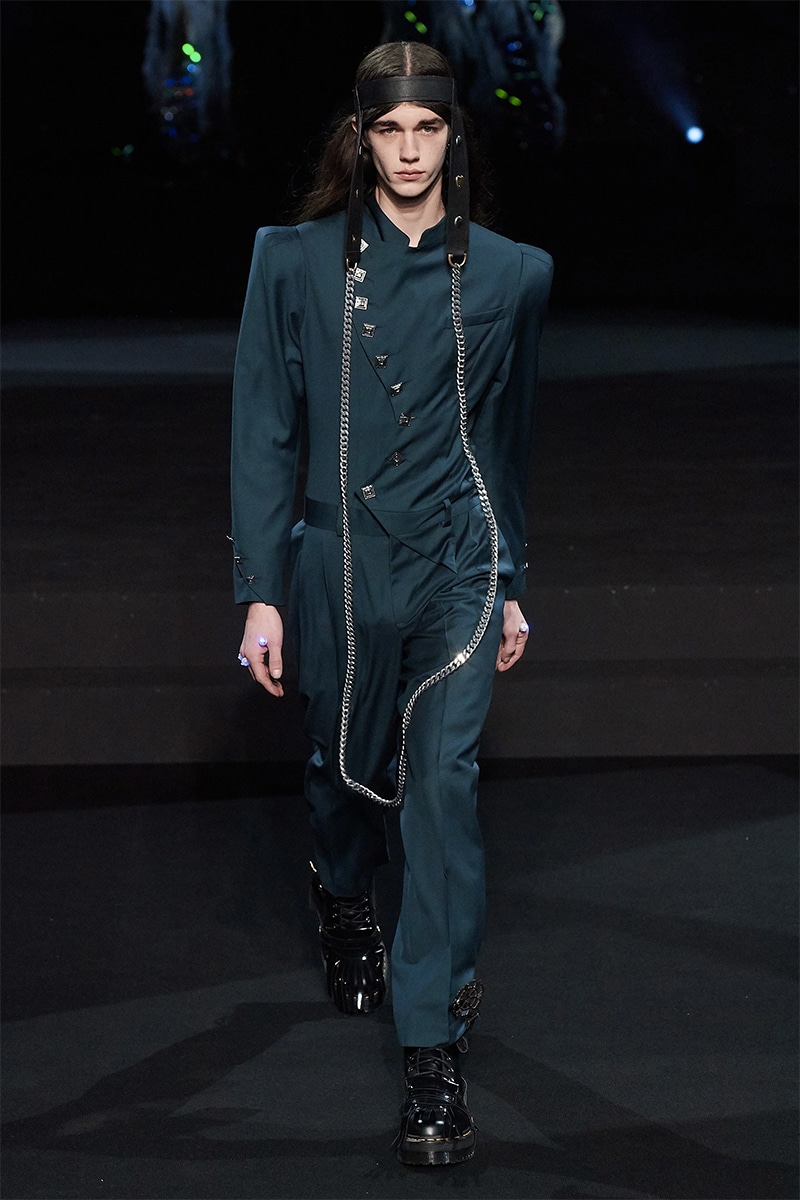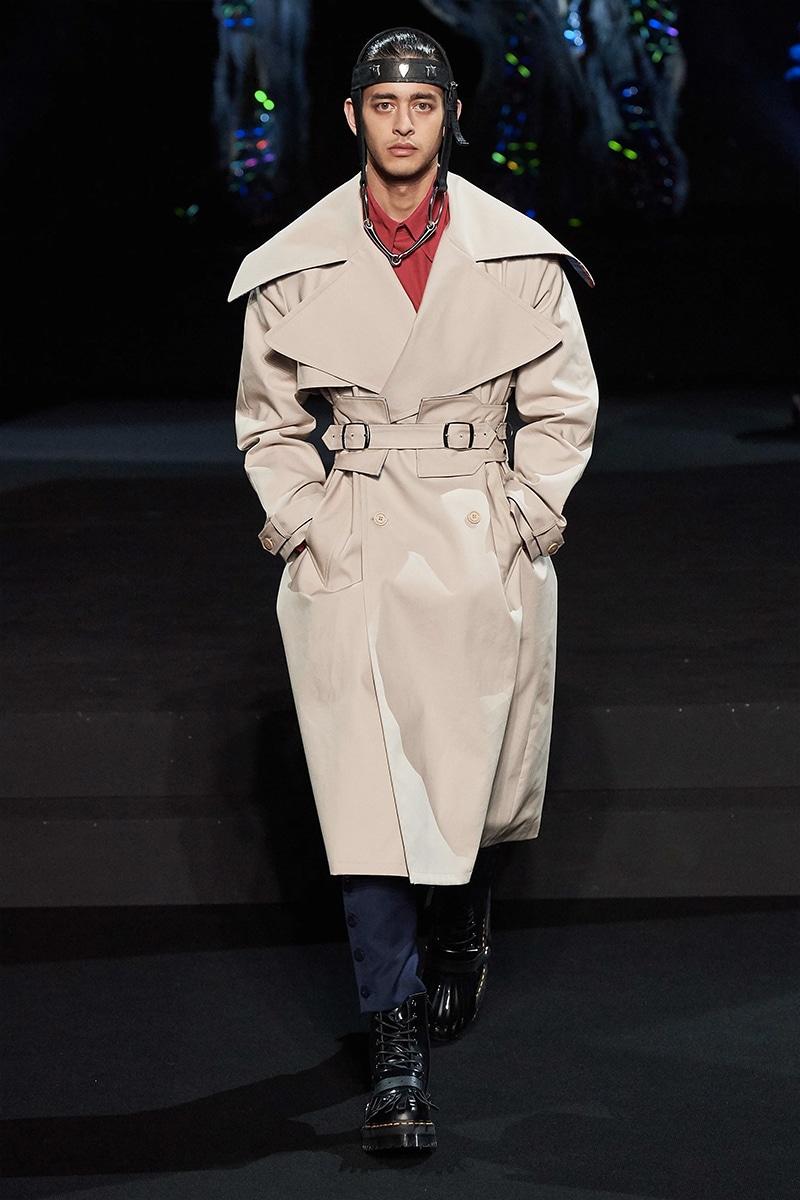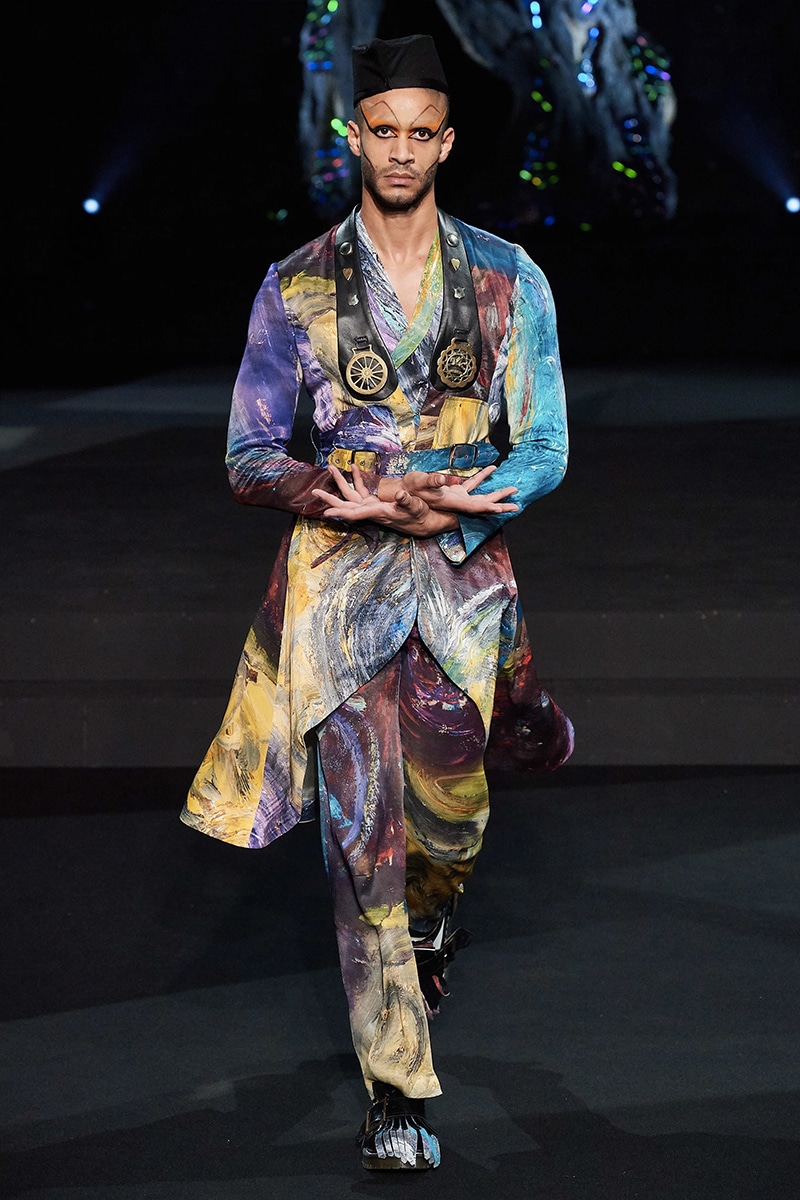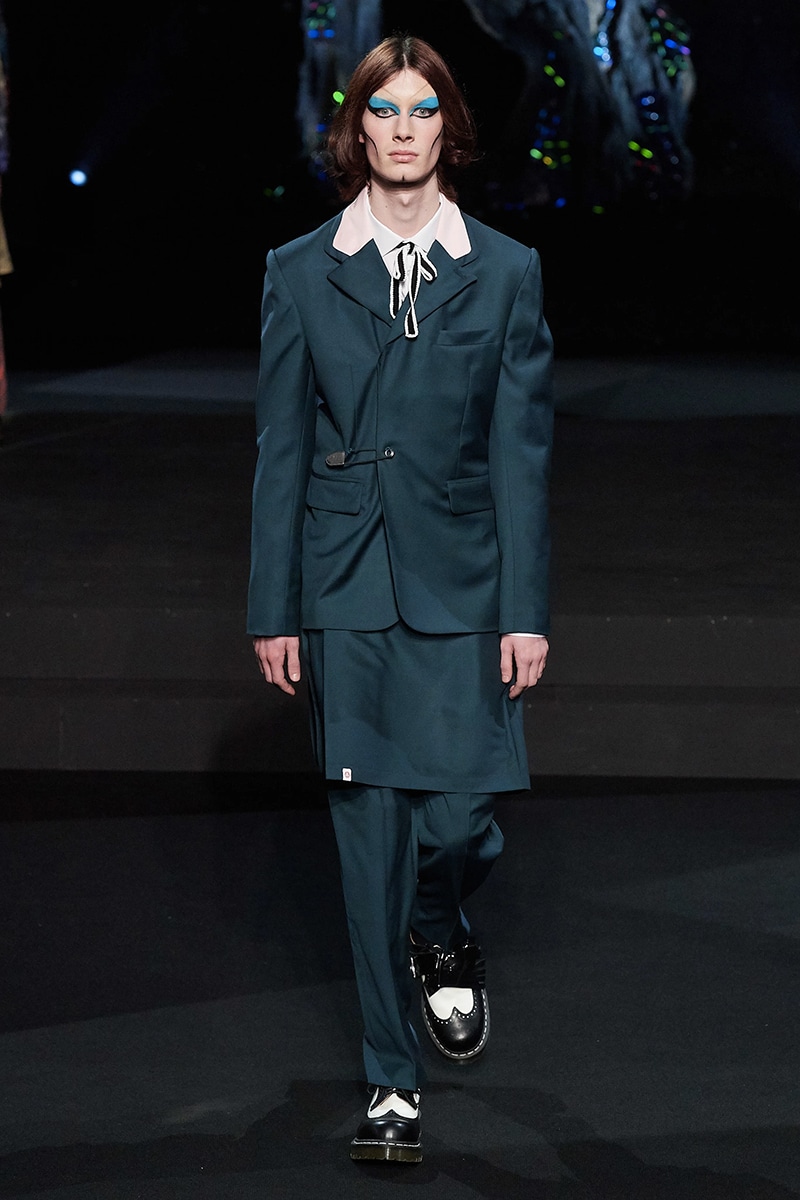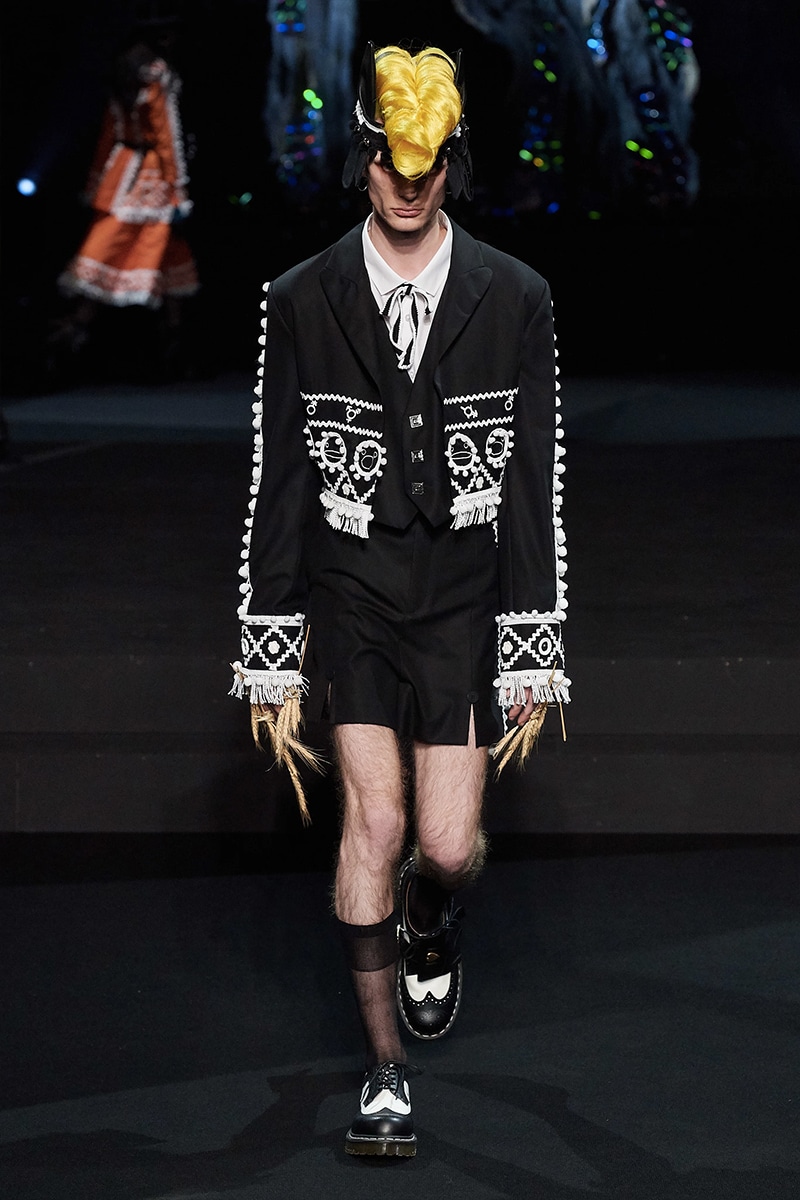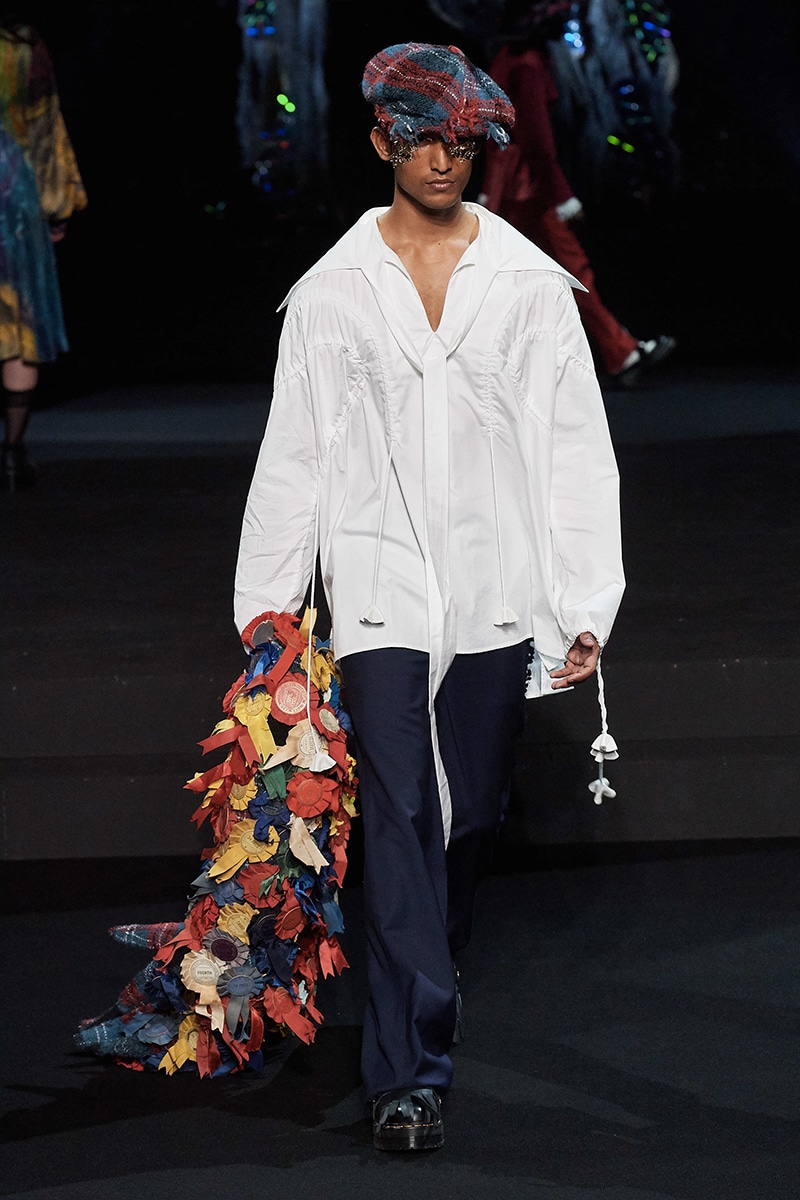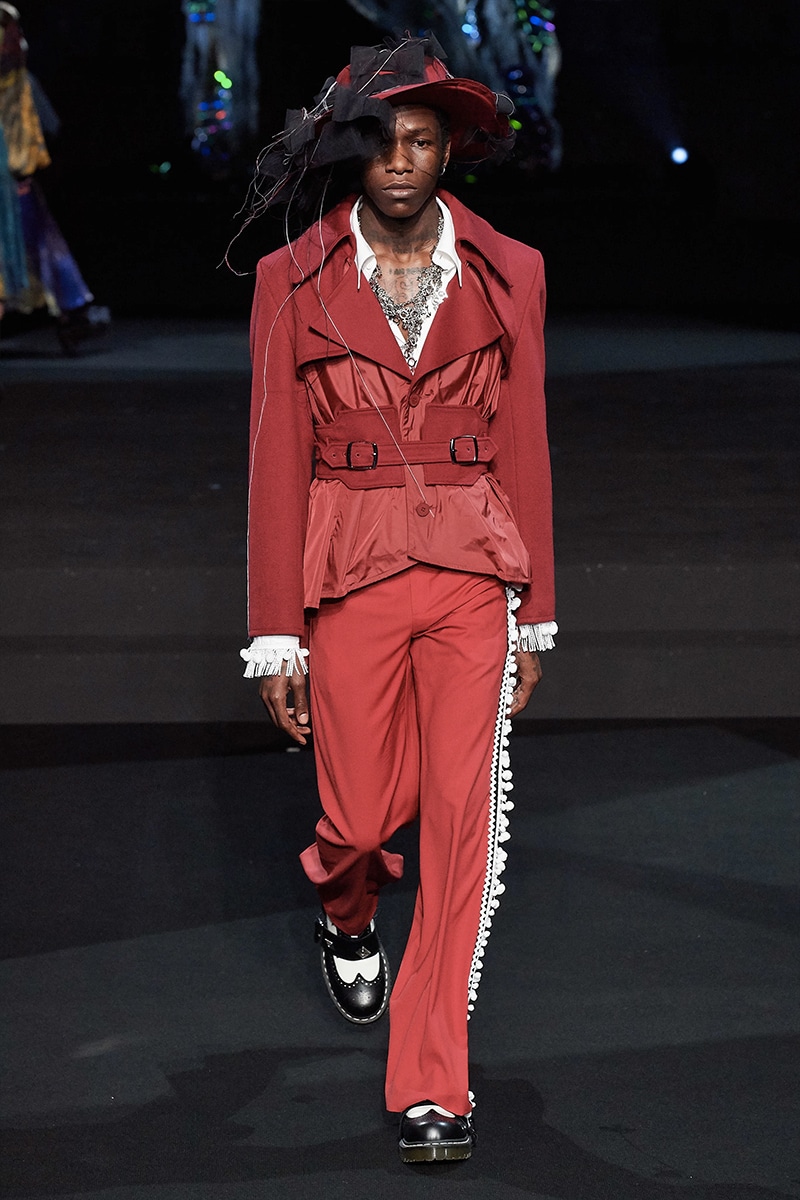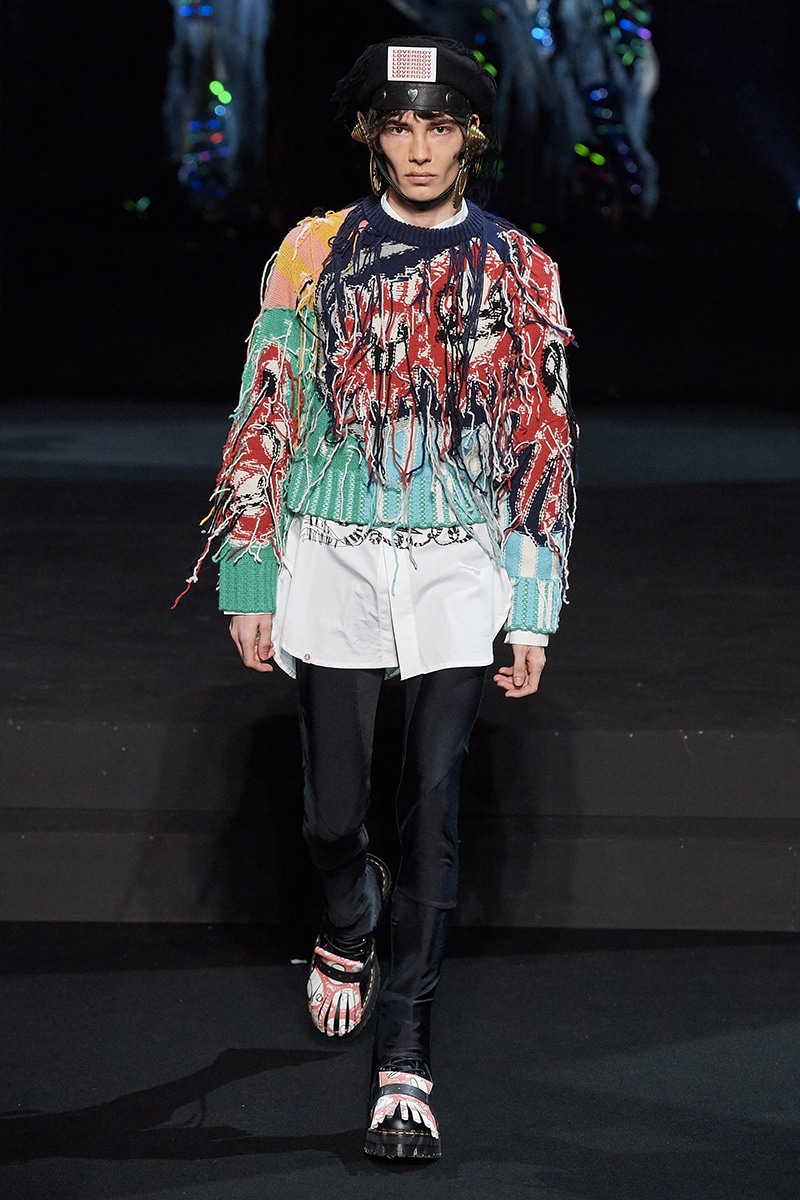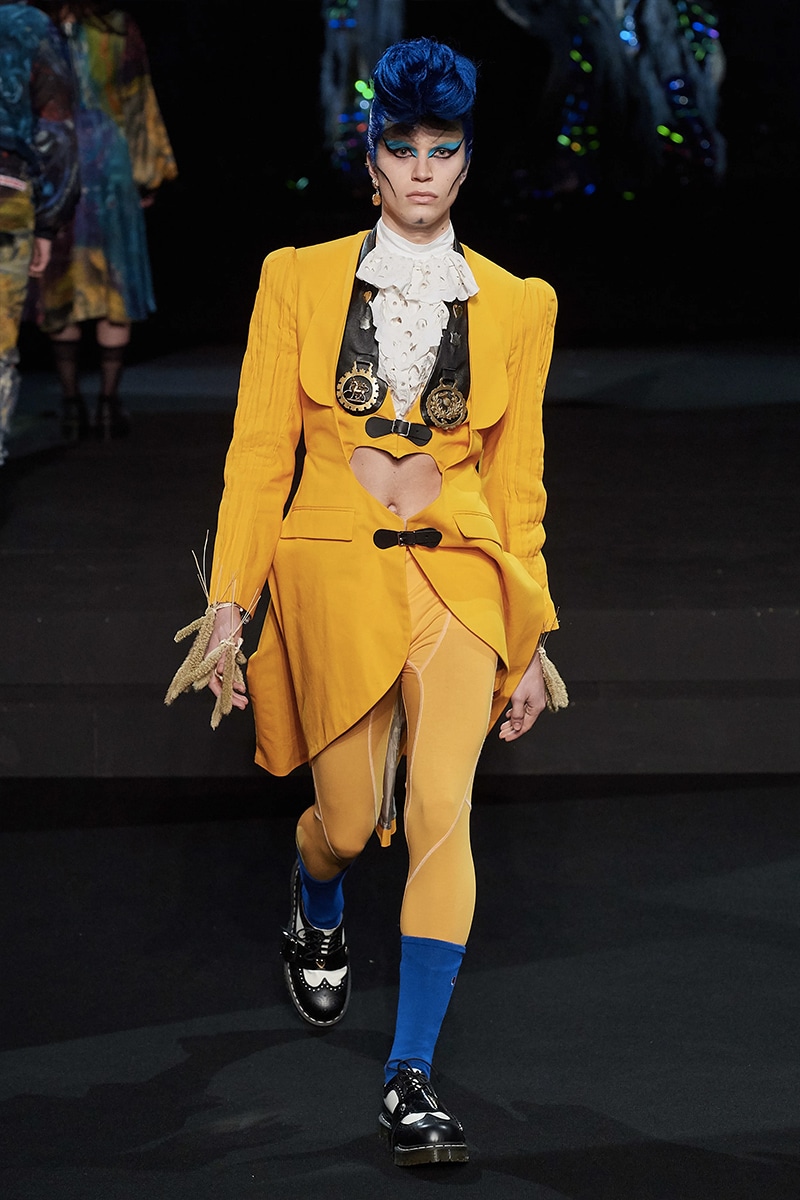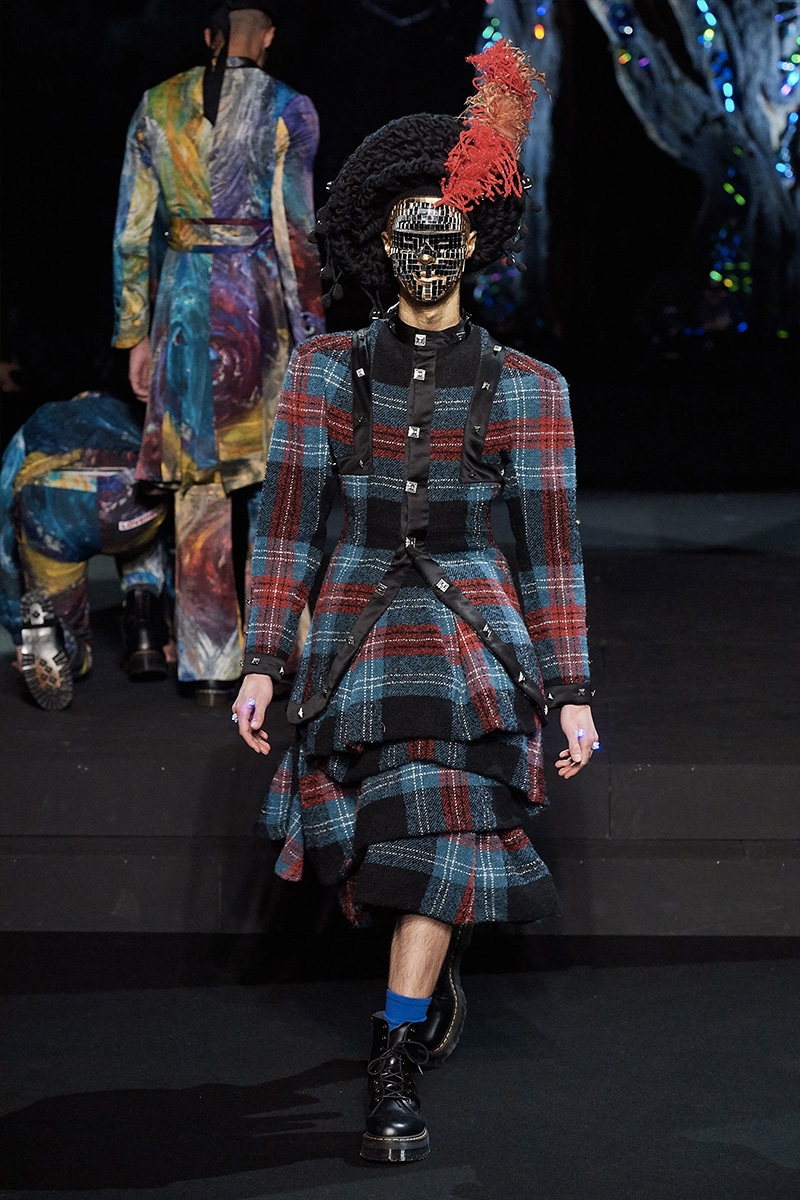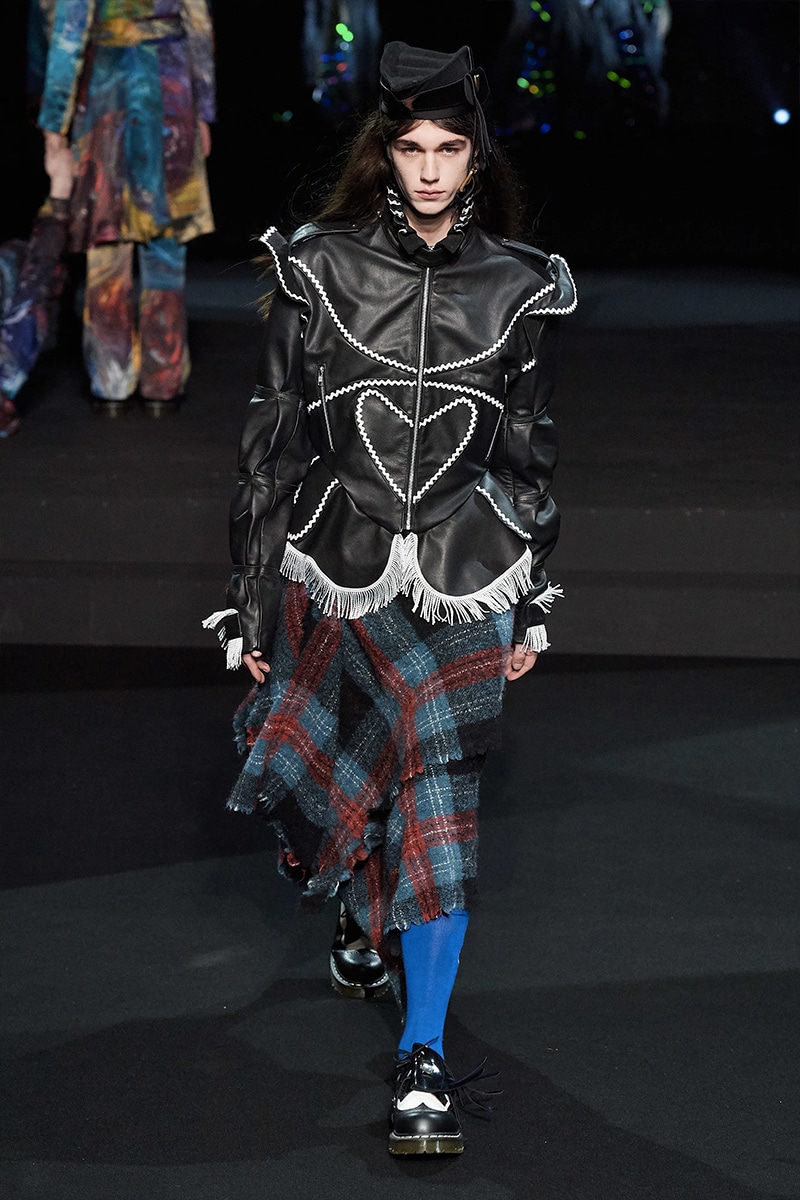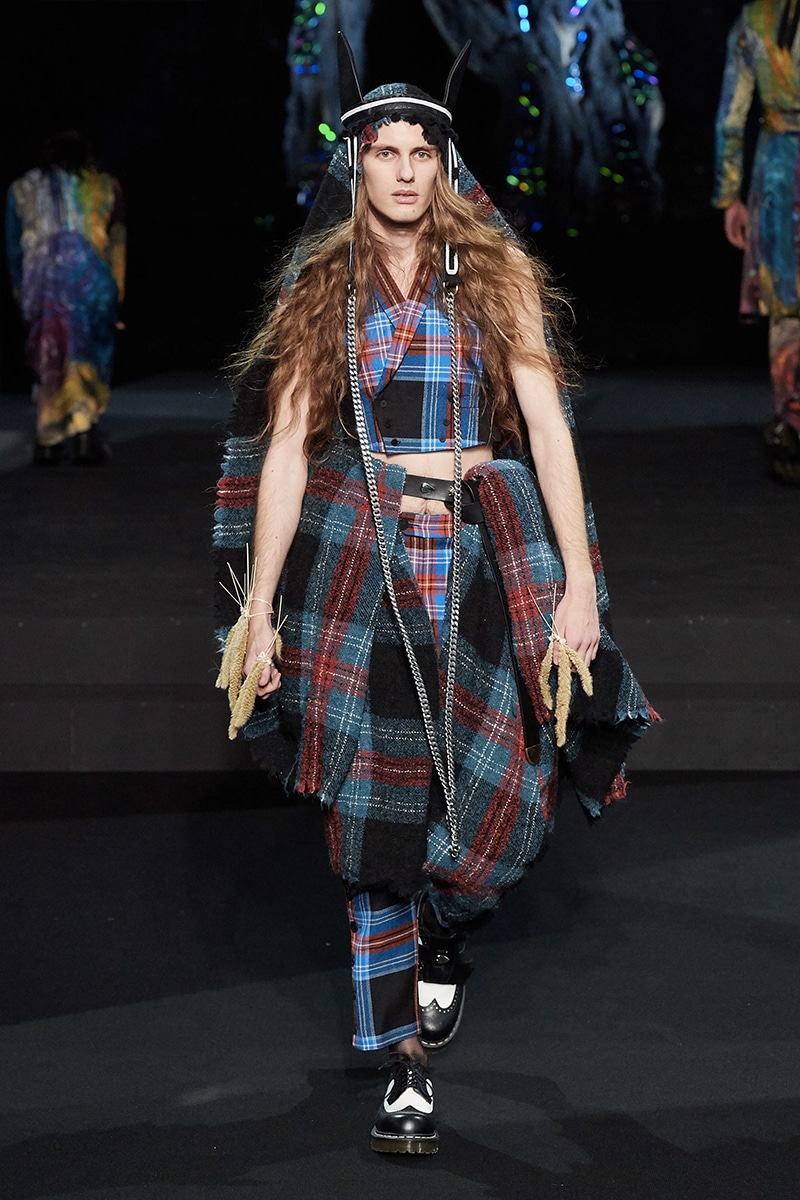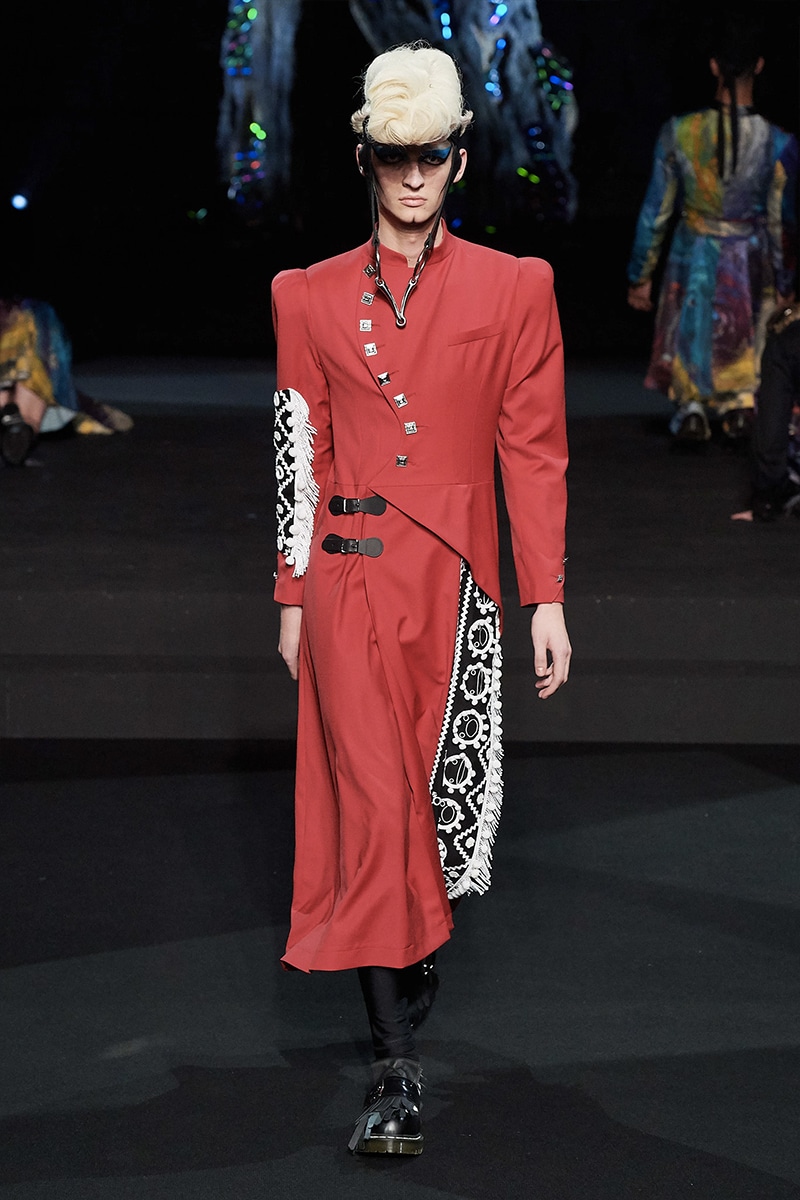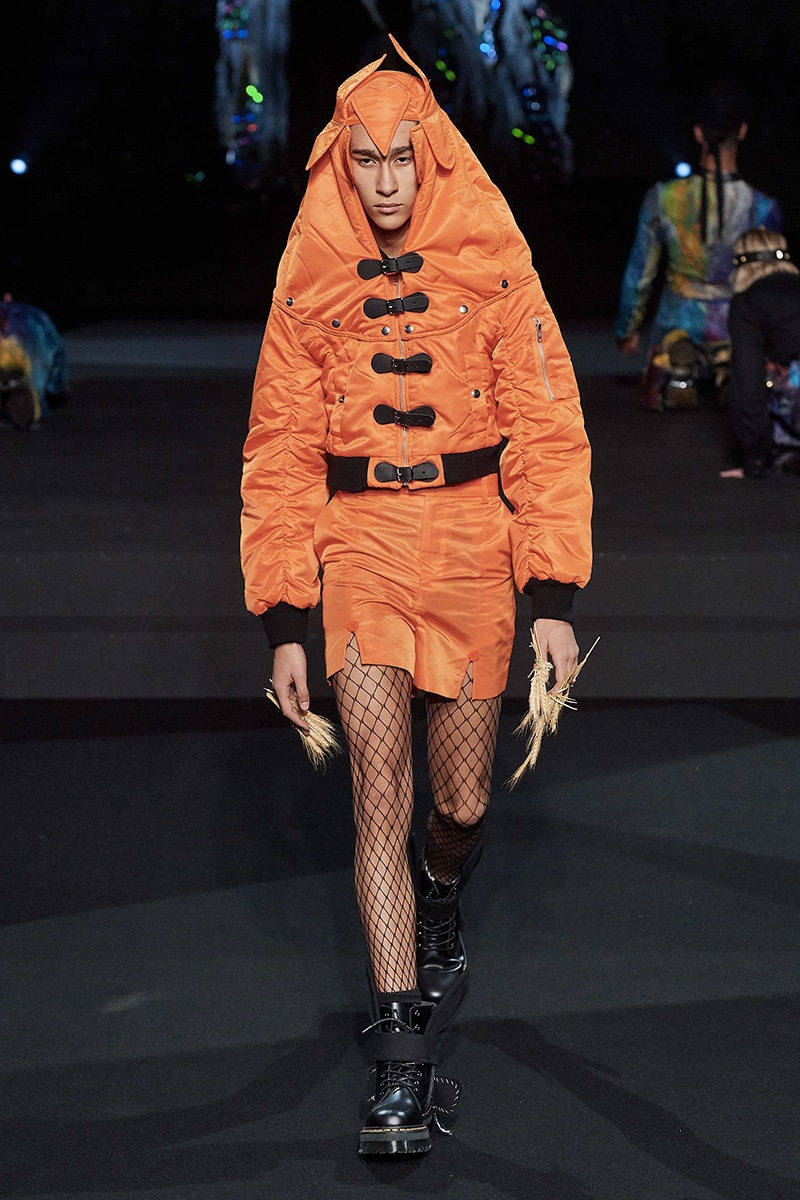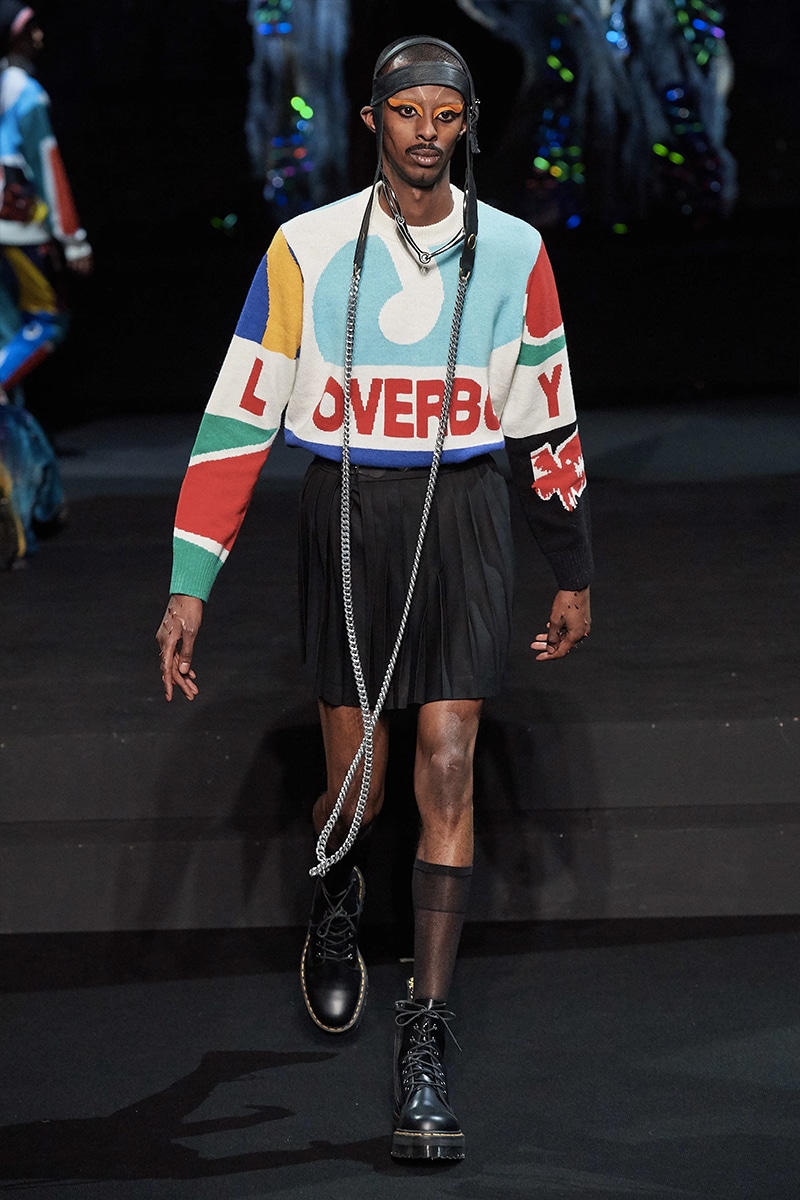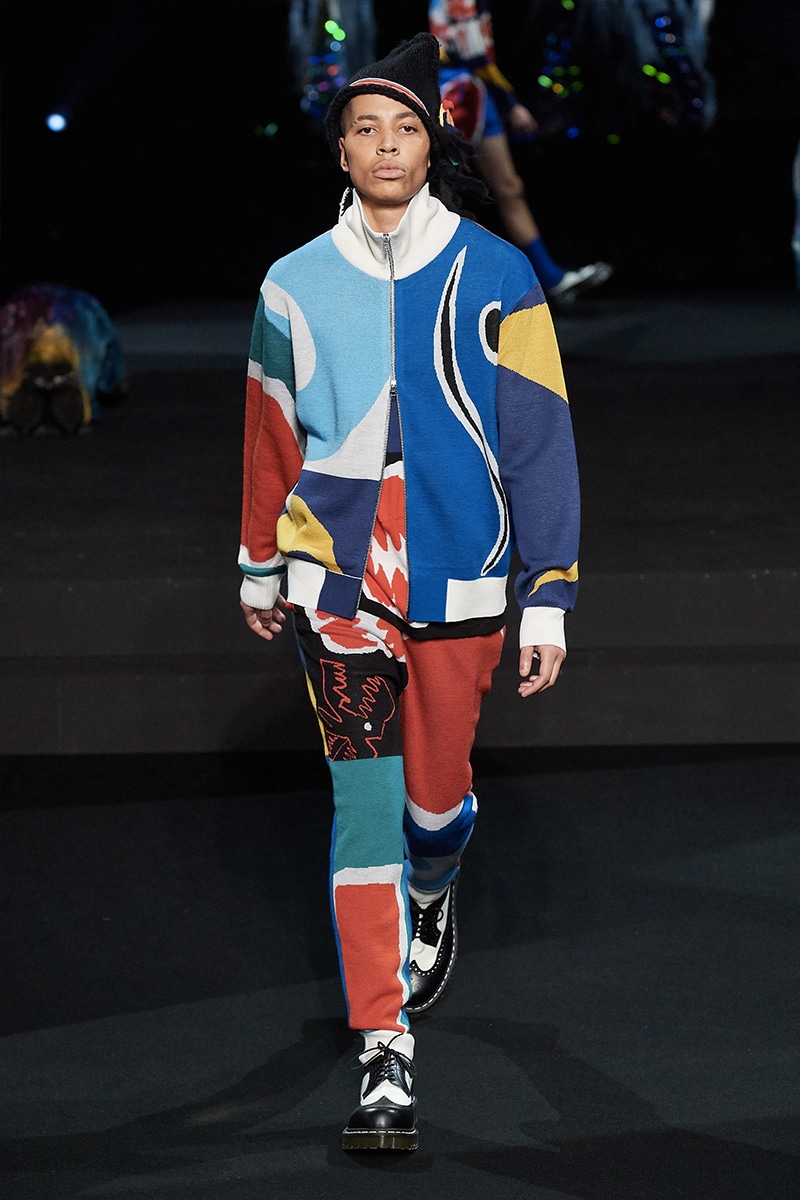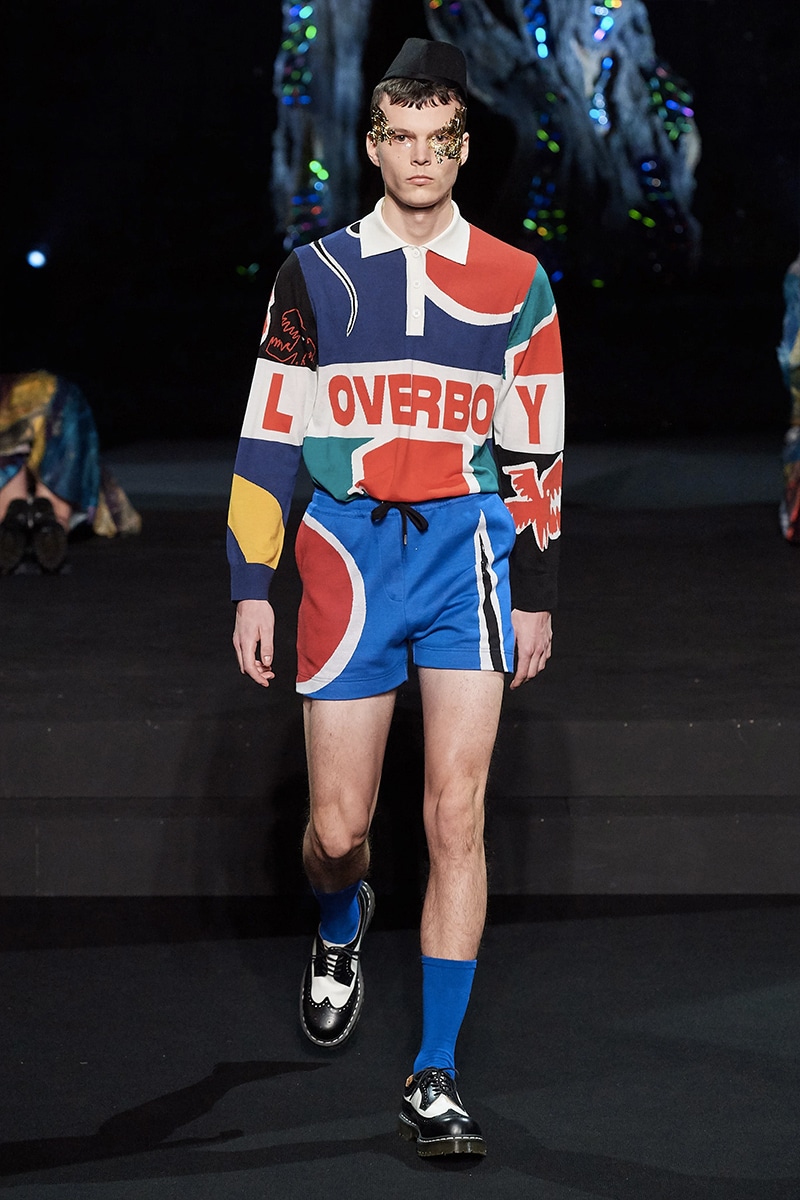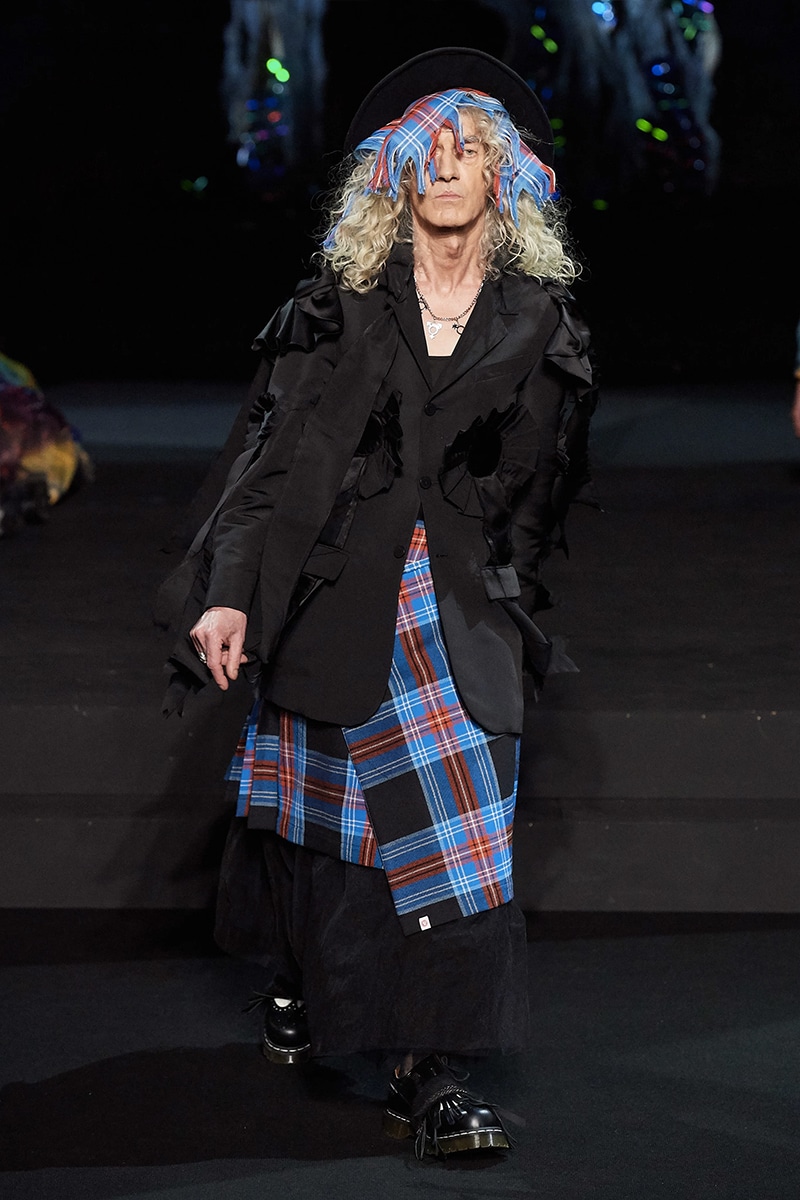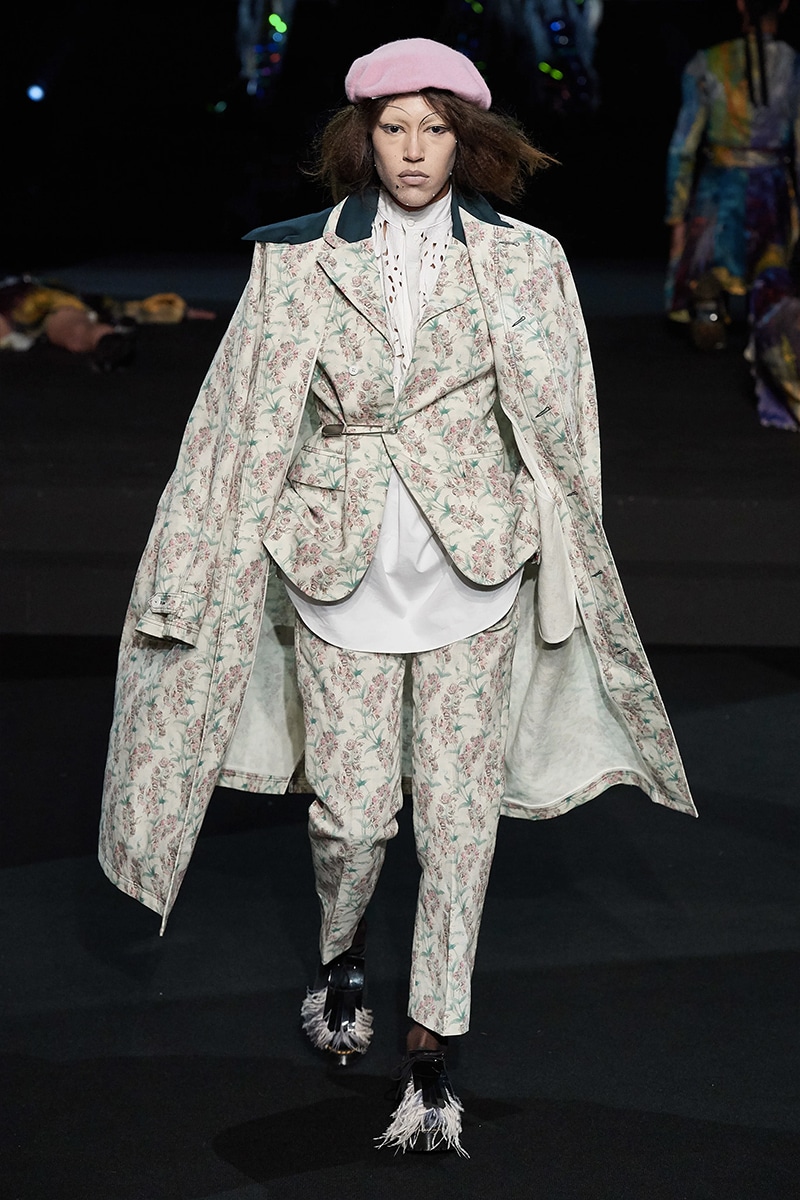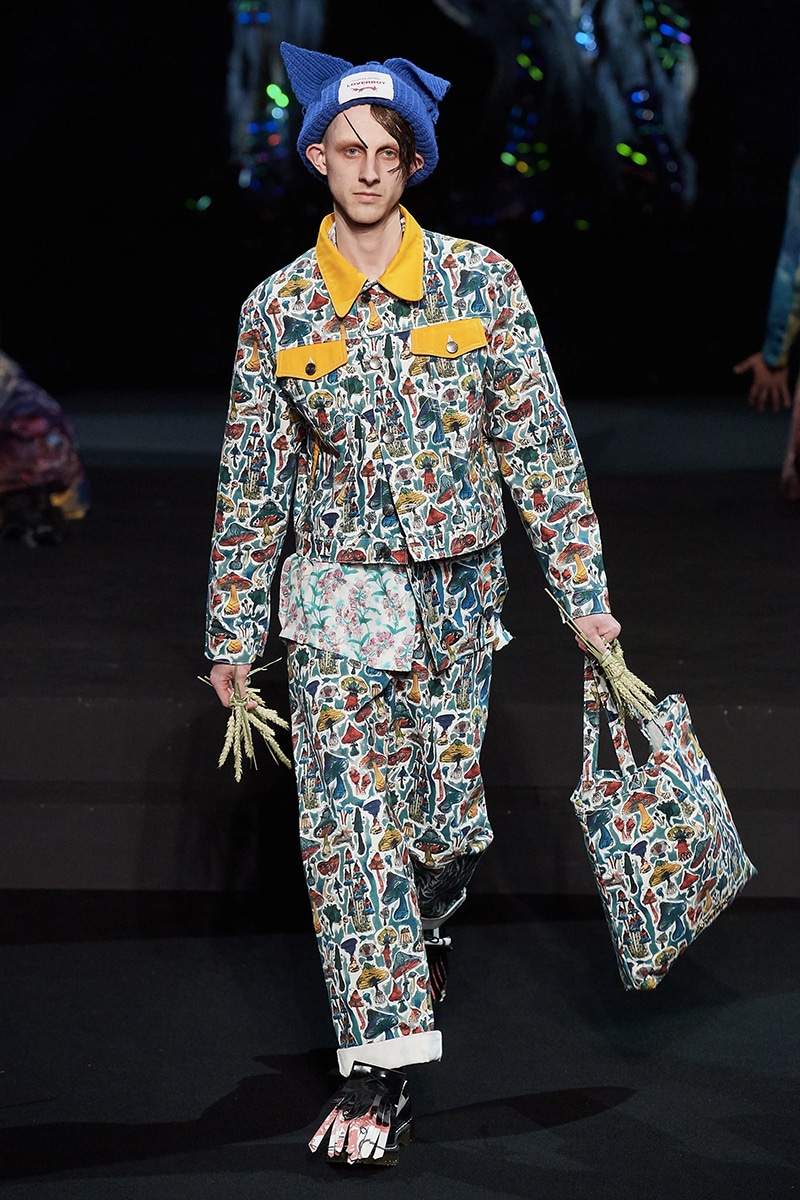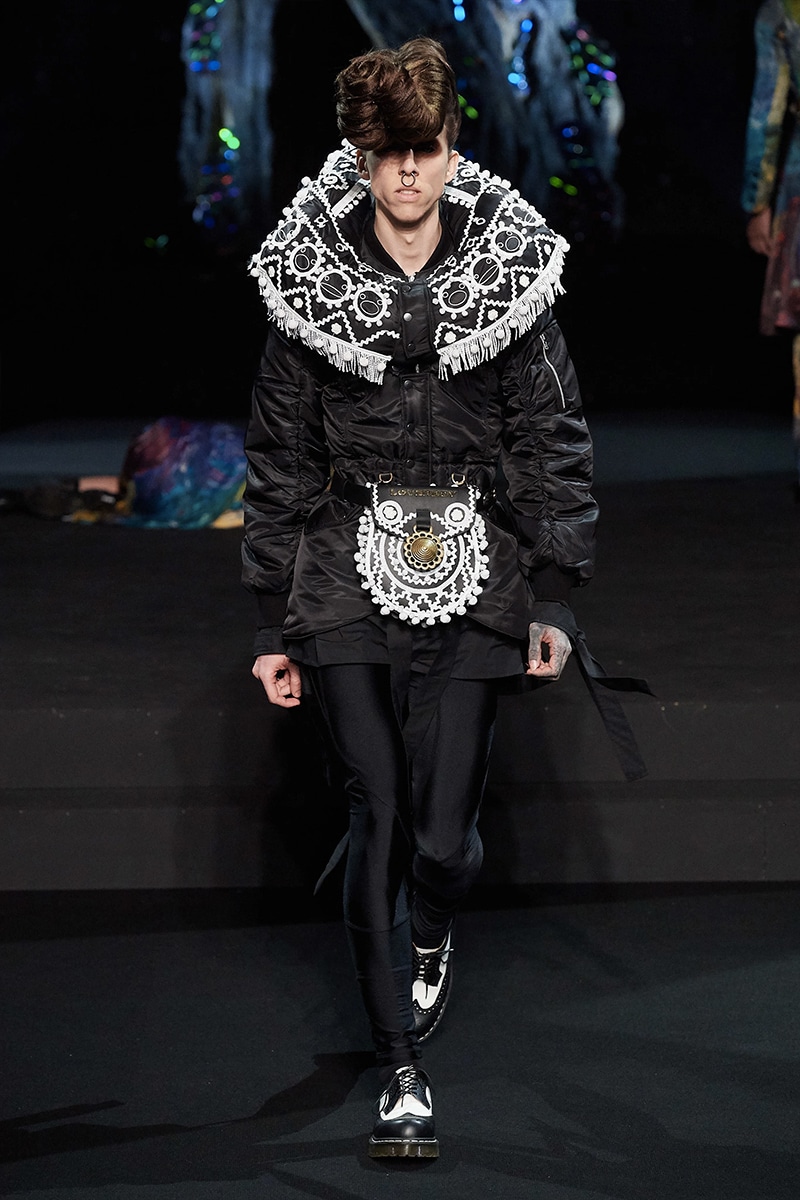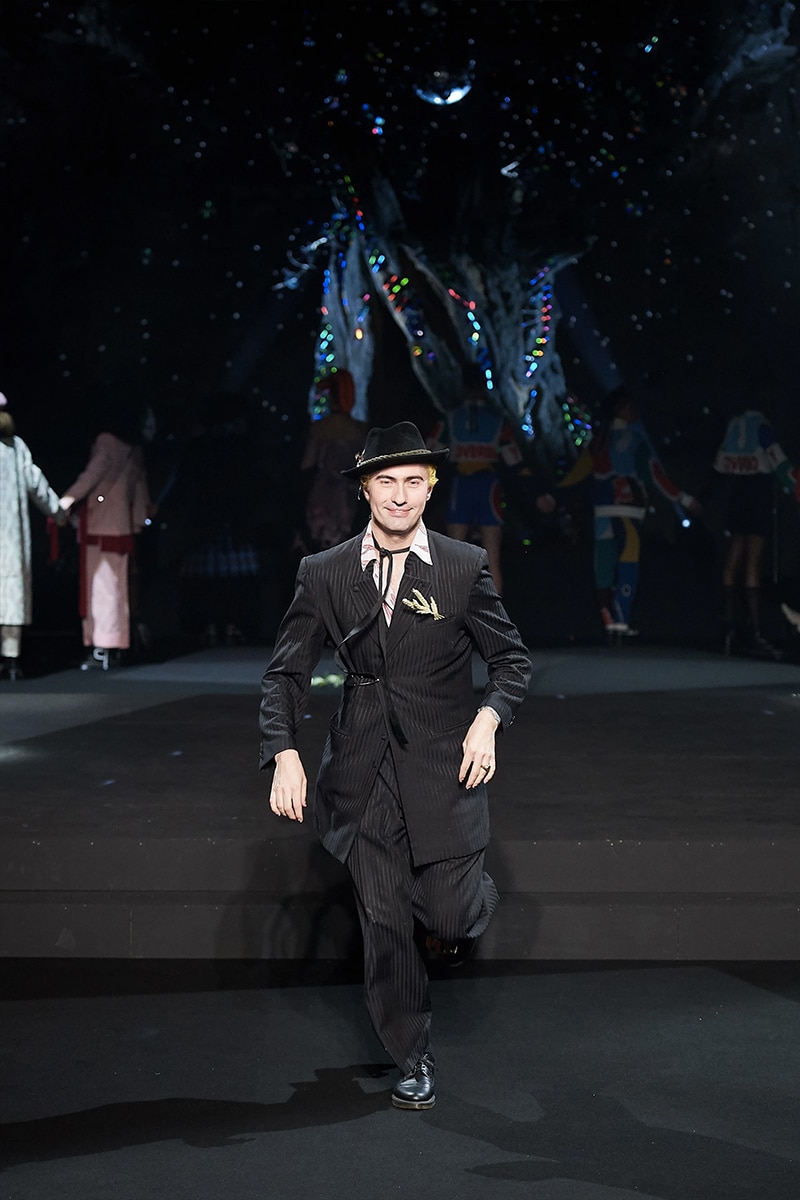 Loverboy has always stood as a provocateur: Fun-filled escapism from the banality of everyday life, there are aspects of the every day that are at the forefront of the brand's etiquette, wanting to make a change when required. From tracksuits to pannier-aligned dresses iterations, the number of offerings on Charles Jeffrey's plate was bountiful. Models and performance artists phrased body gestures in a sort of post-apocalyptic worship ritual, before the venue's colossal organ rattled boisterously, followed by a woman running away screaming. And to clarify, she wasn't an attendee; Jeffrey's generation has burgeoned a customary feel of environmental calamity and gloom. Nonetheless, despite the darkness, after a storm, there's always light. And the message all came clear.
The theatrical spectacle was enthralling yet ever mesmerizing, to say the least, offering a climate of "localized couture", as remarked by Jeffrey. Show notes encompassed a manifesto on sustainability, marking this show as a ceremonial jumble of craftsmanship, further-exemplified by a strong awareness of fine tailoring details.
The outcome? Gagging.