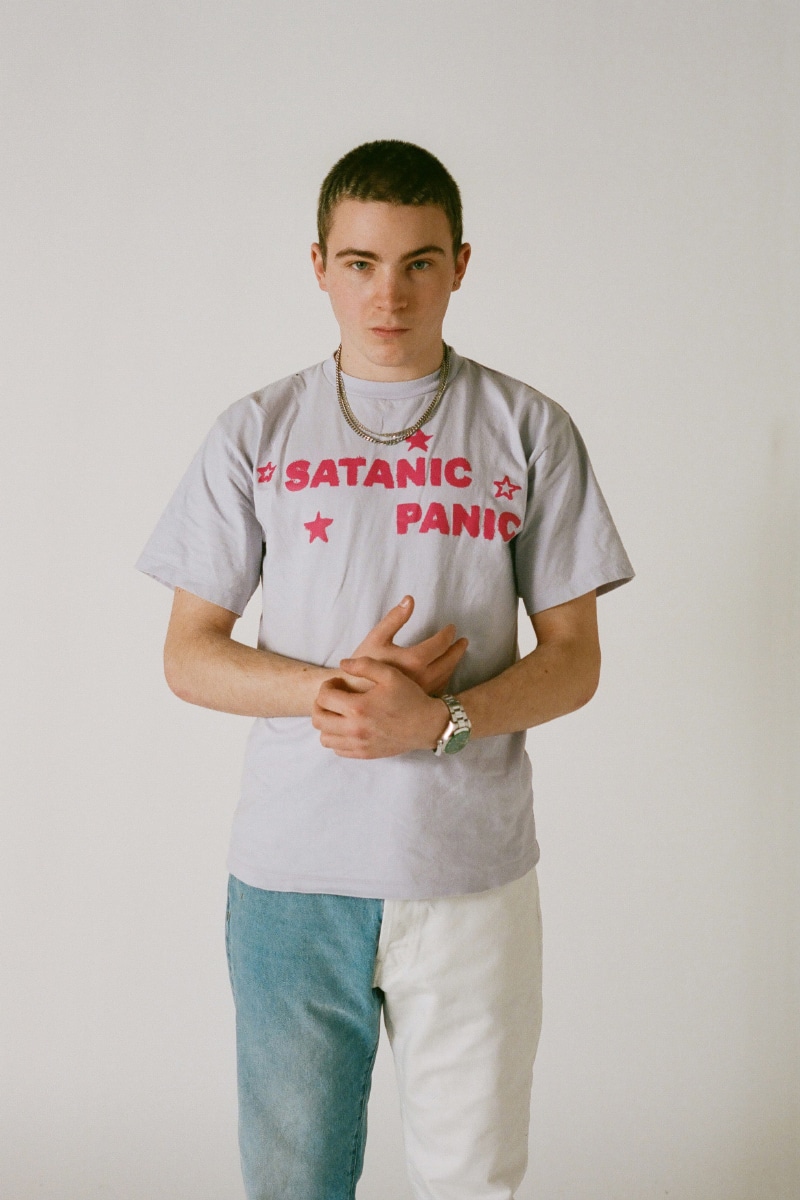 Aries unveiled the first drop of its Fall/Winter 2021 collection titled "Satanic Panic".
The collection is filled with unexpected hybrids of technical and artisanal details, found across padded outerwear in tie-dyed finish, patchwork polar fleeces, and classic denim and tailoring styles featuring nylon panels and track details.
Throughout, there is an exploration of mysticism across artwork and graphics which feature hand-painted symbols and emblems of fertility, snakes and runes. The collection builds on the ideas integral to Arise design; garments that are touched by hand, the use of a combination of layered techniques, applications and details that create a rich, deep and considered character for each piece. It's a language that enables Aries to stand apart from comparative street-focused brands.
Take a look at the collection below: