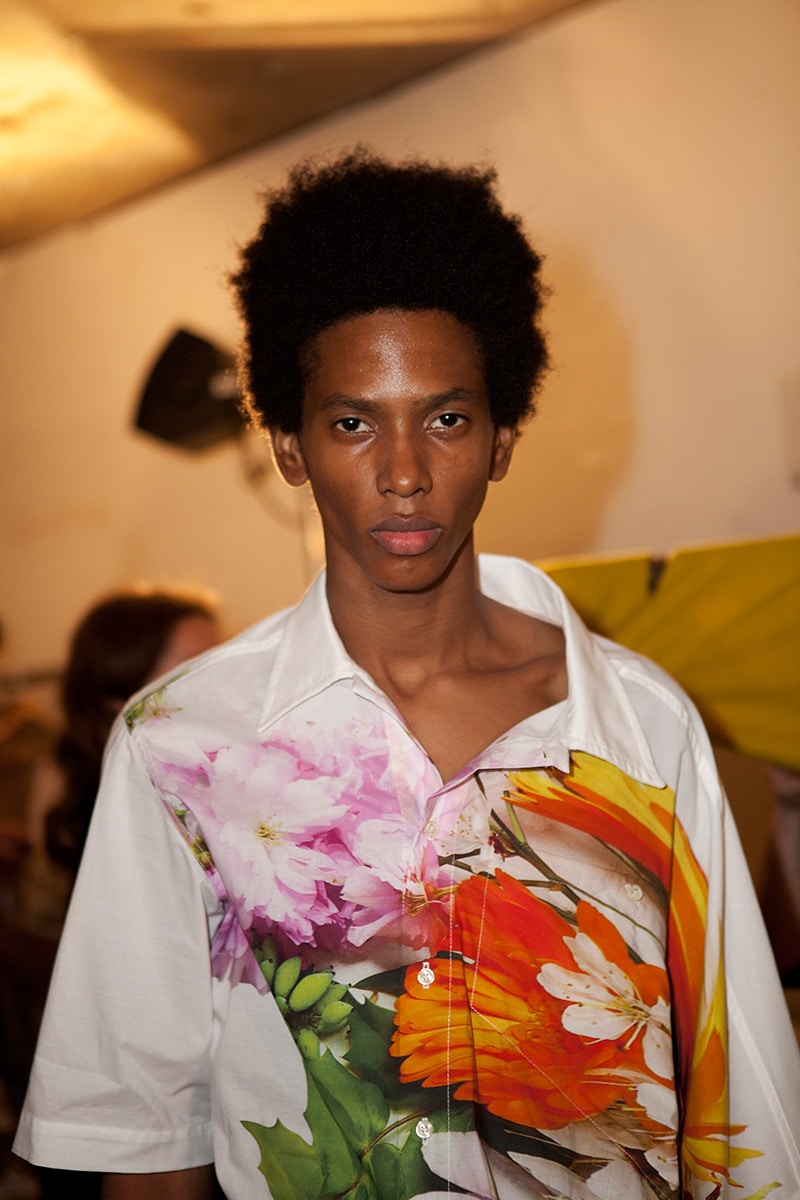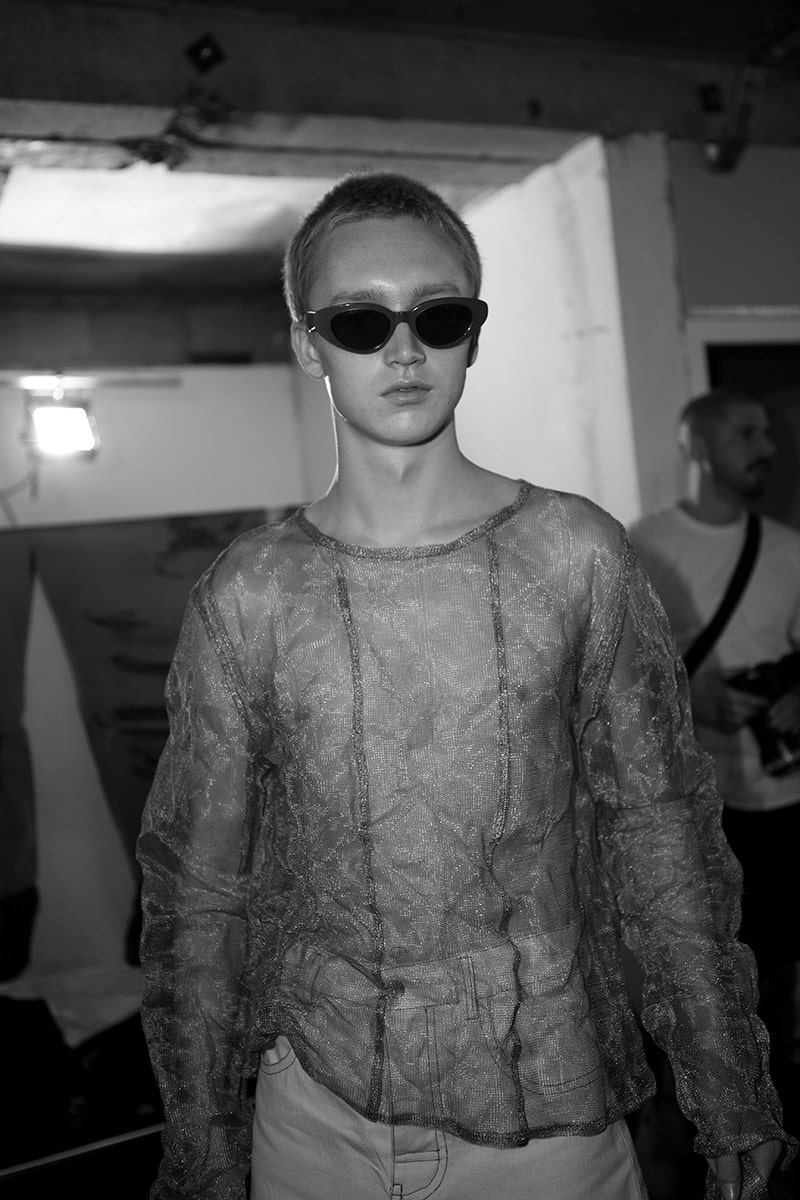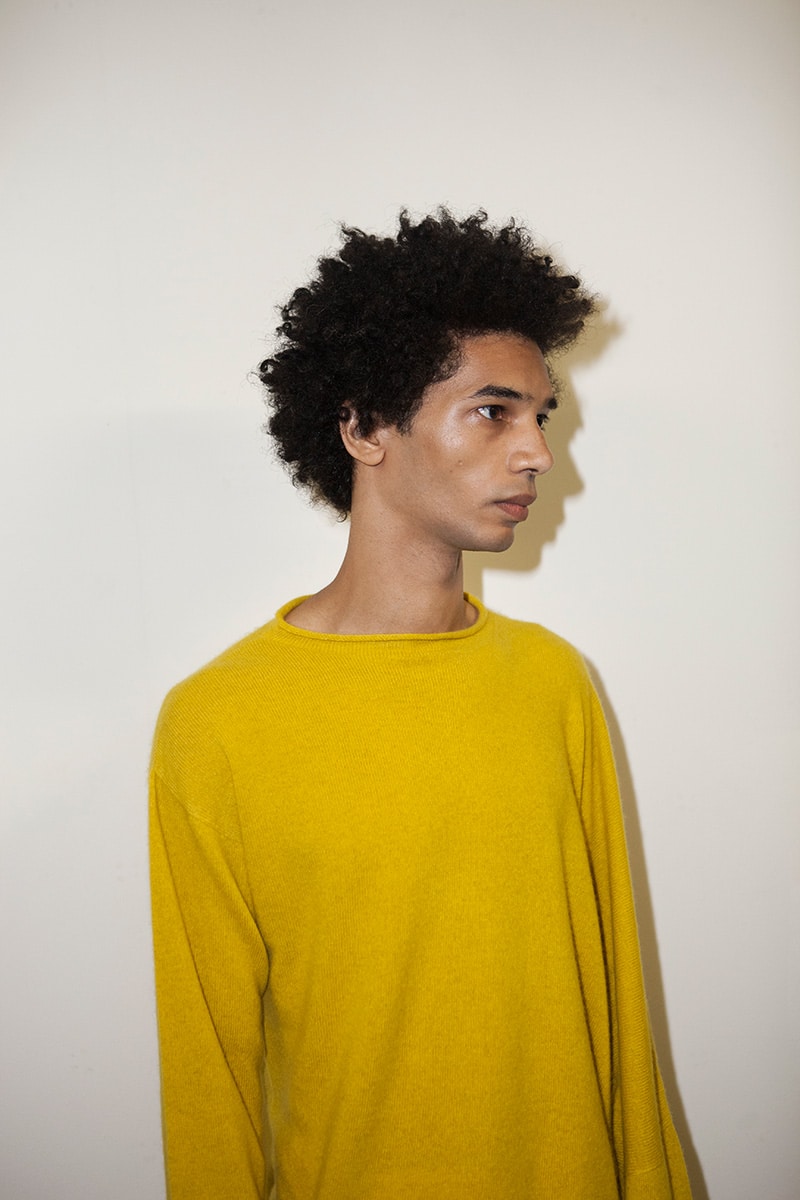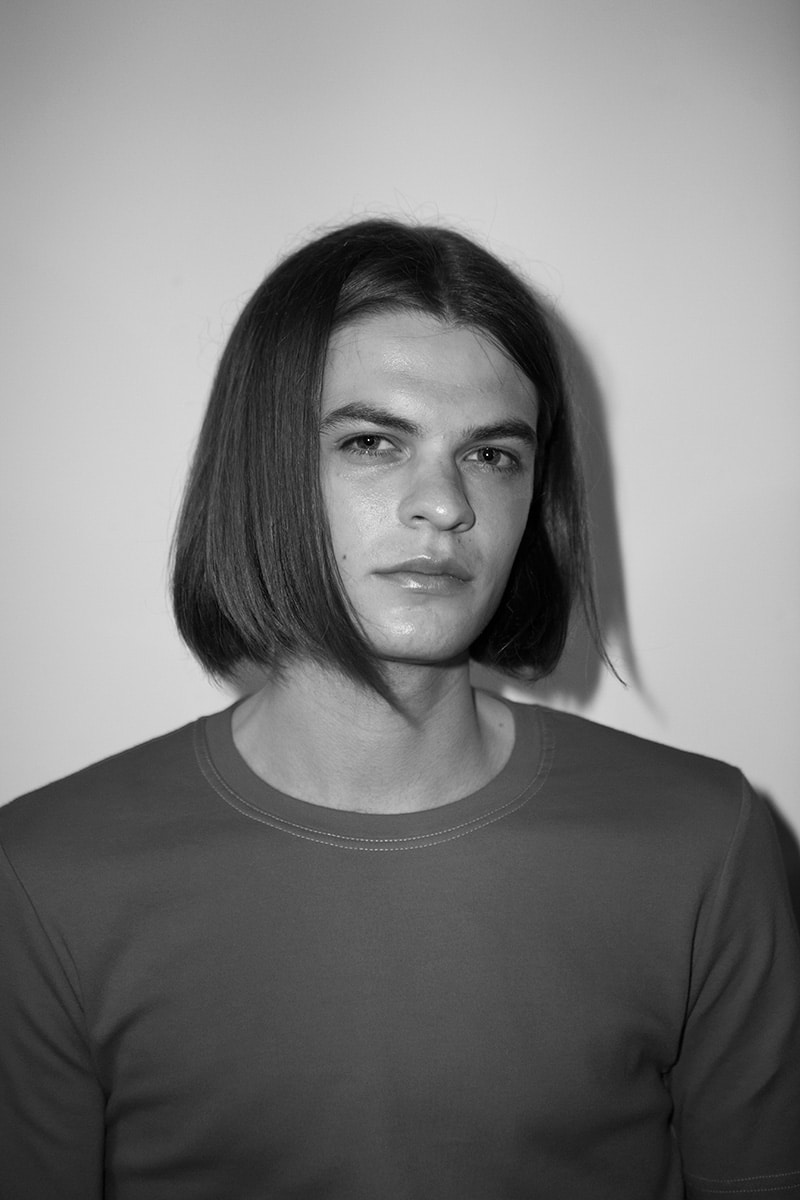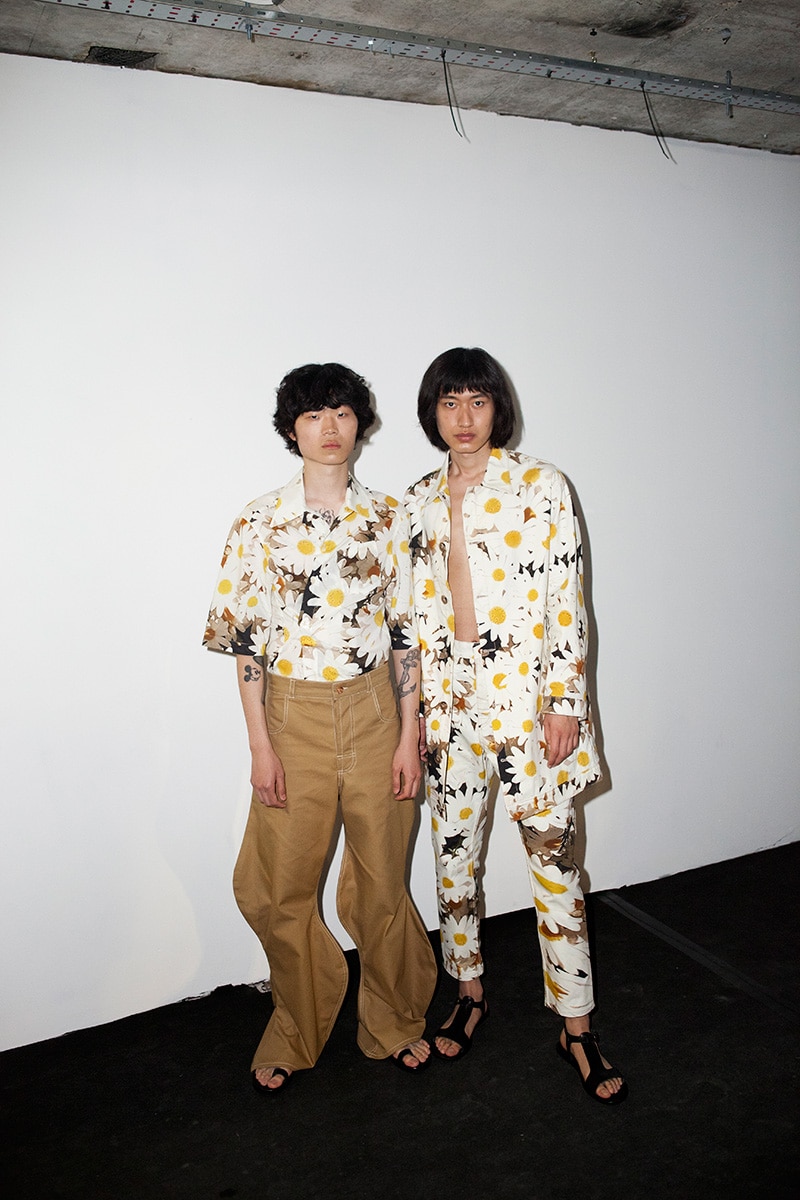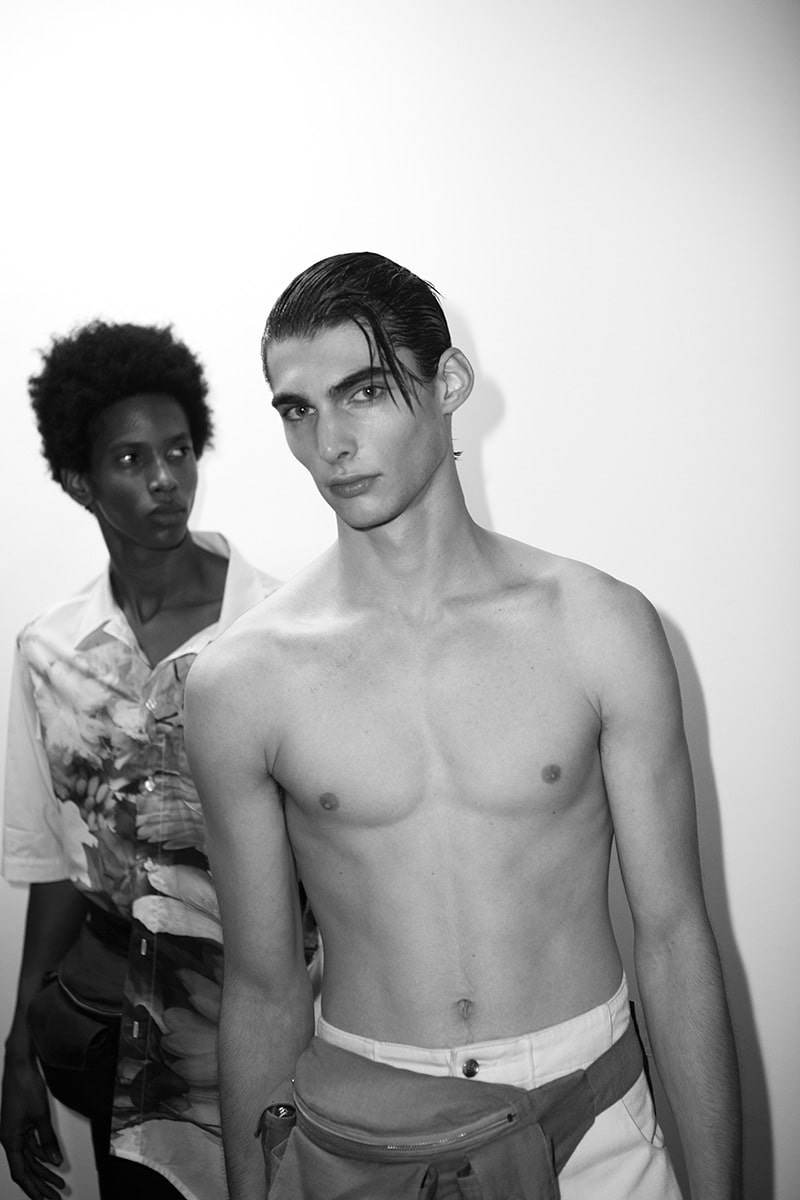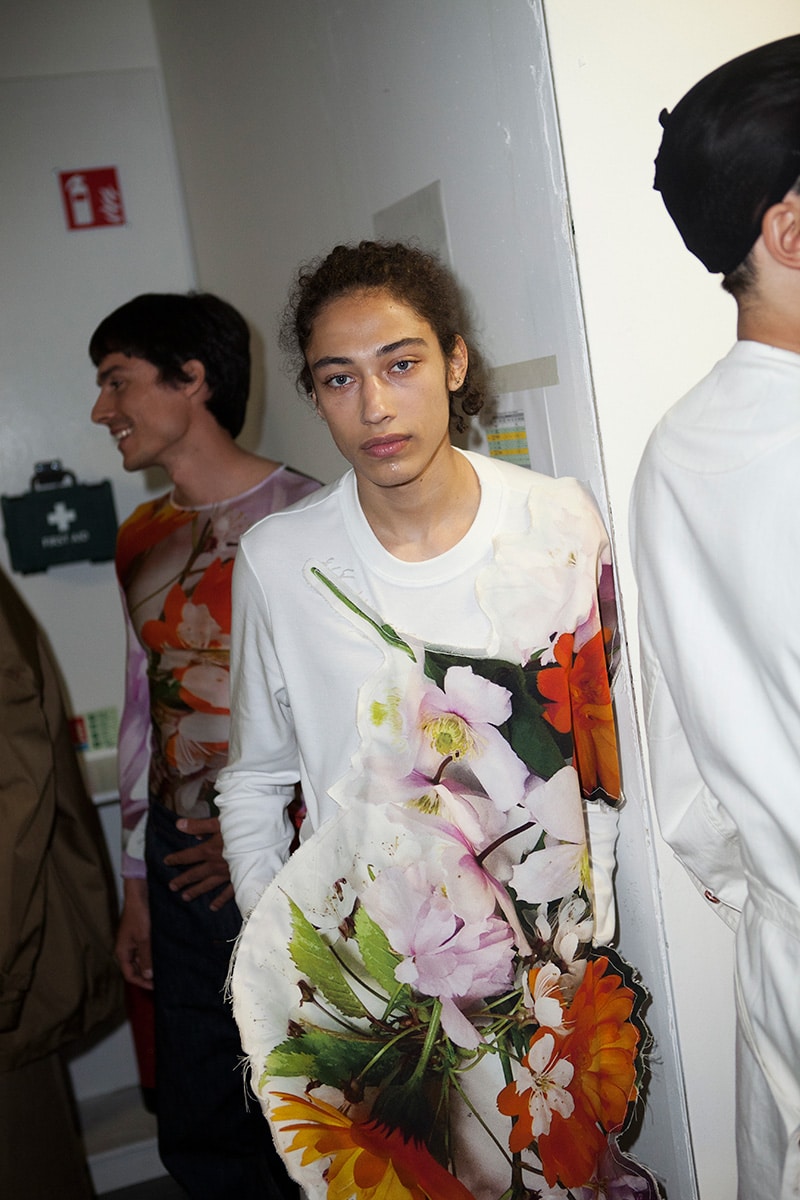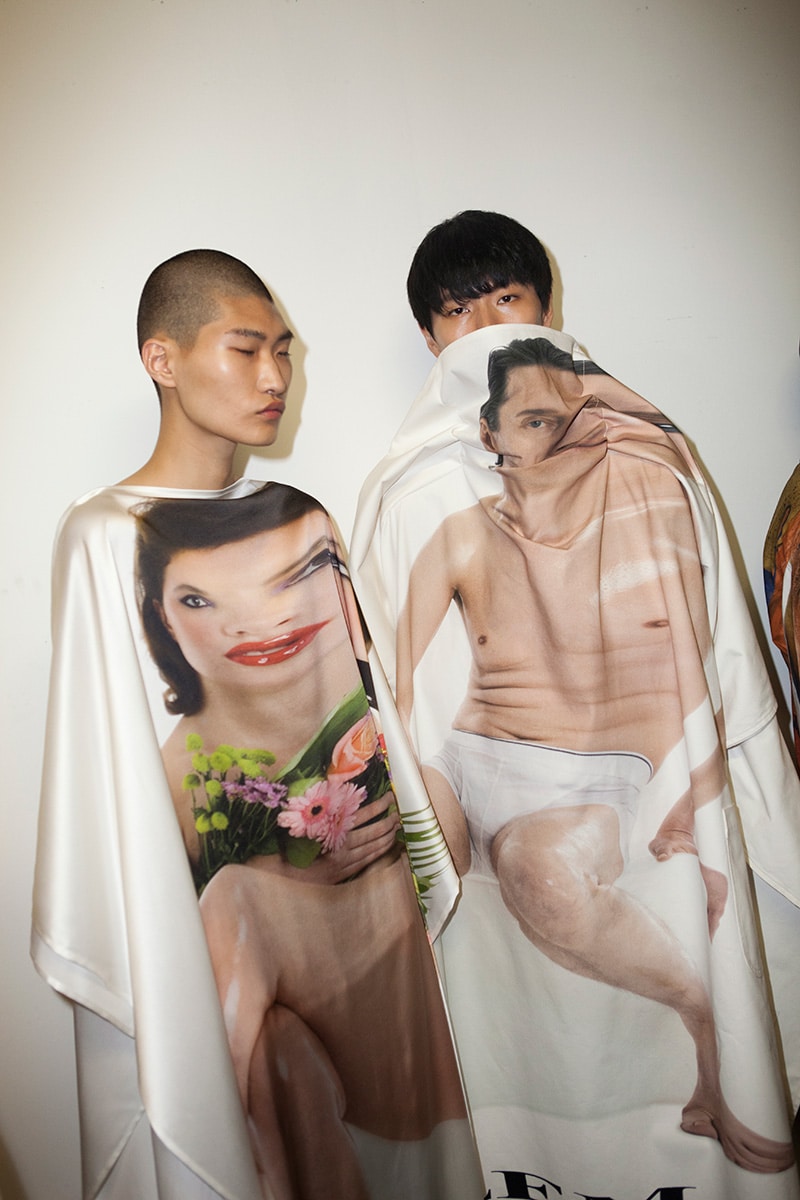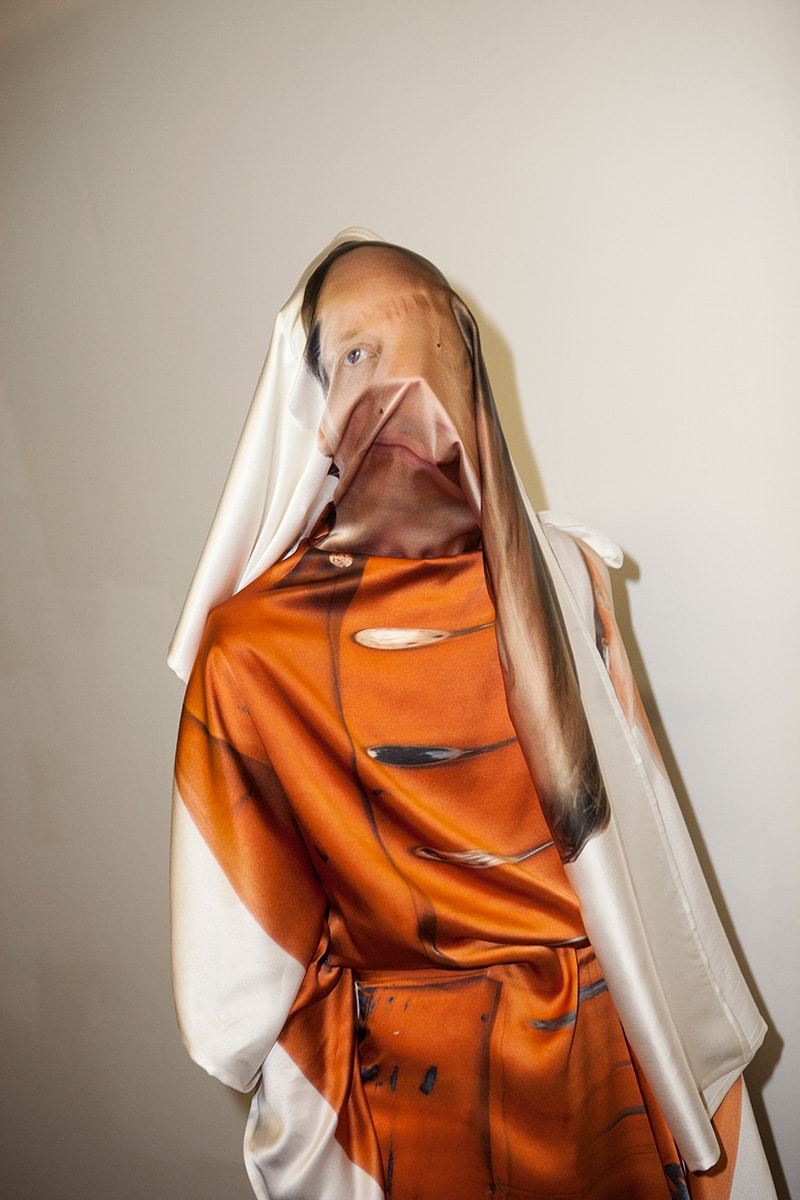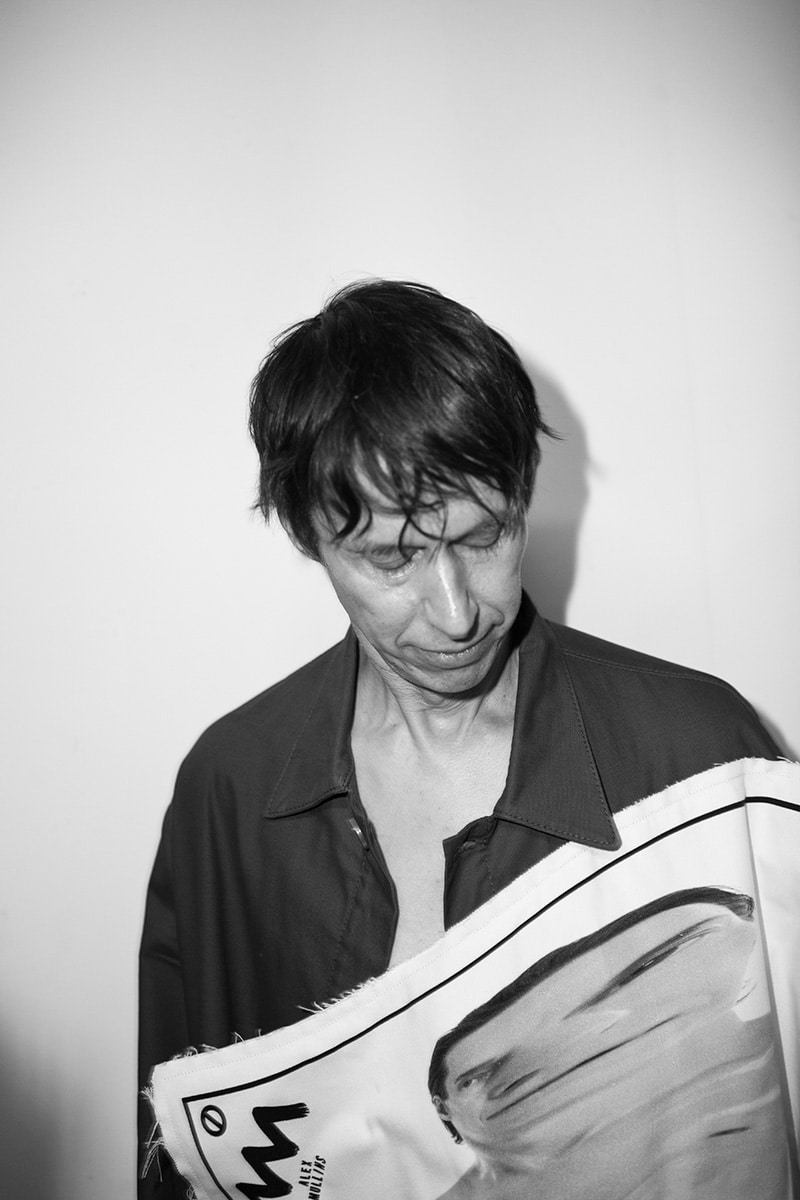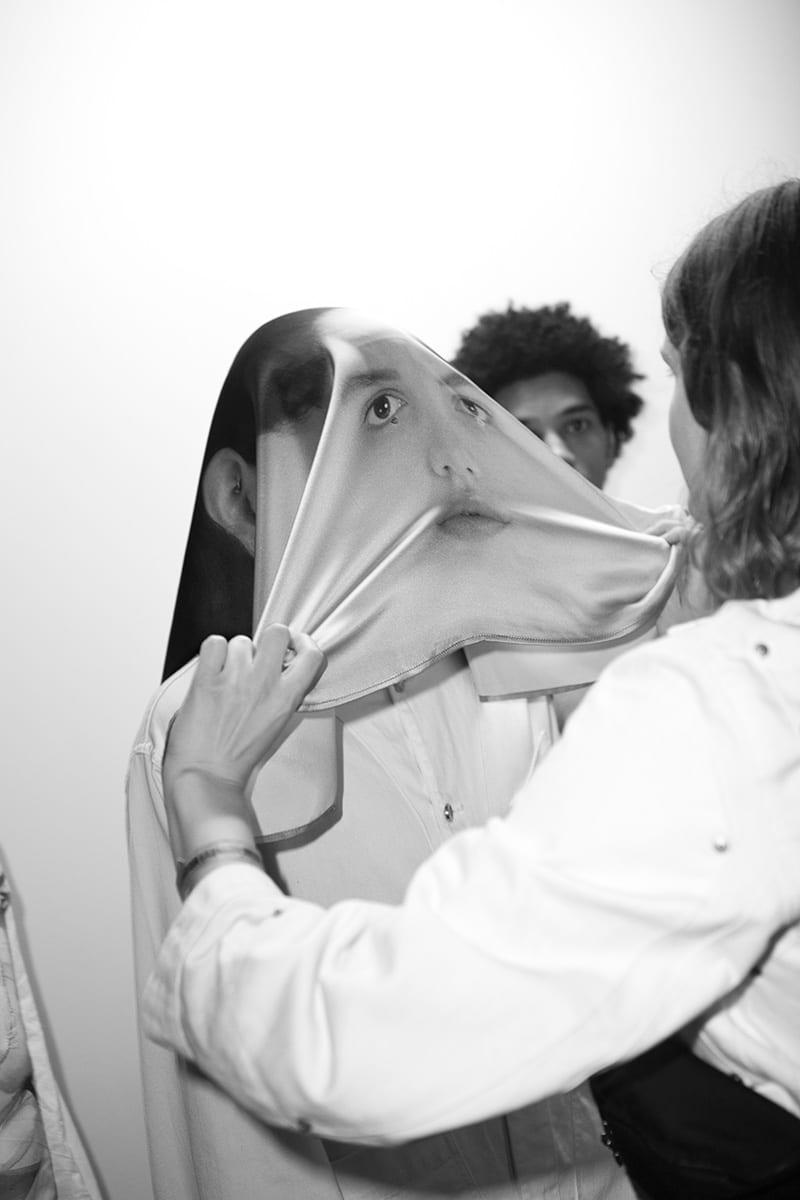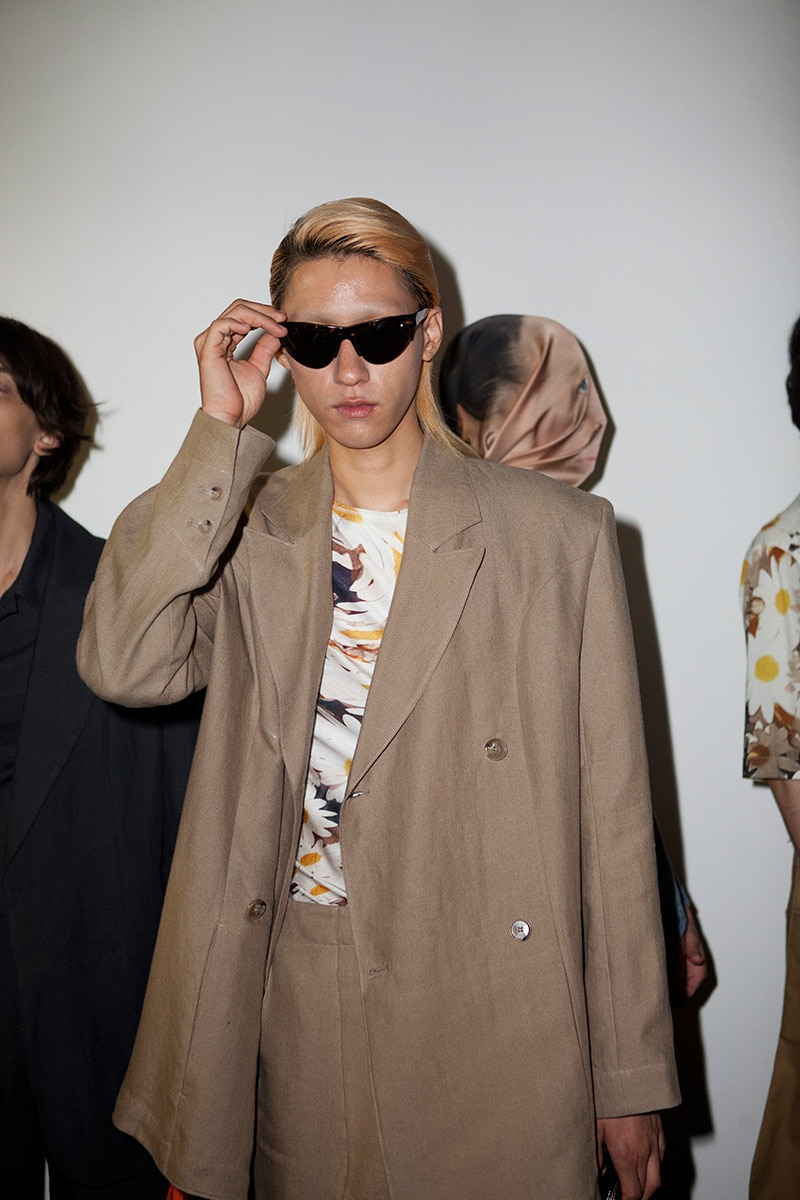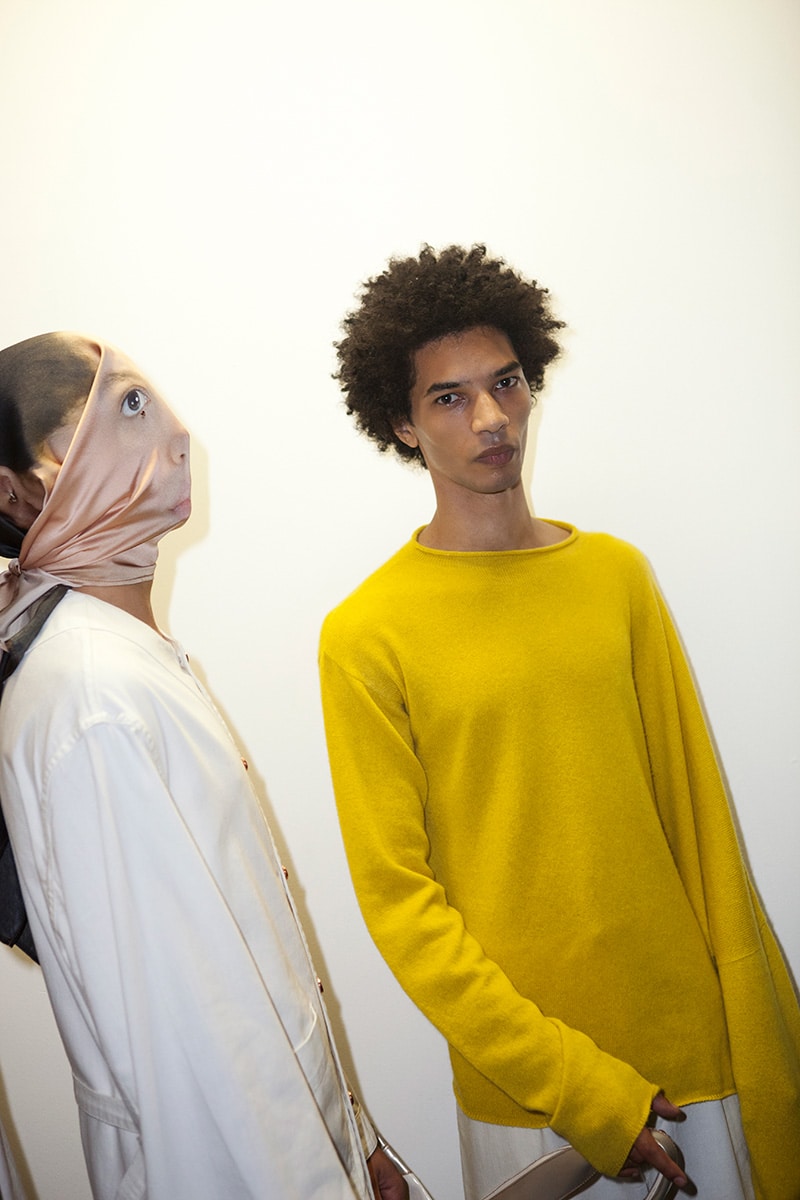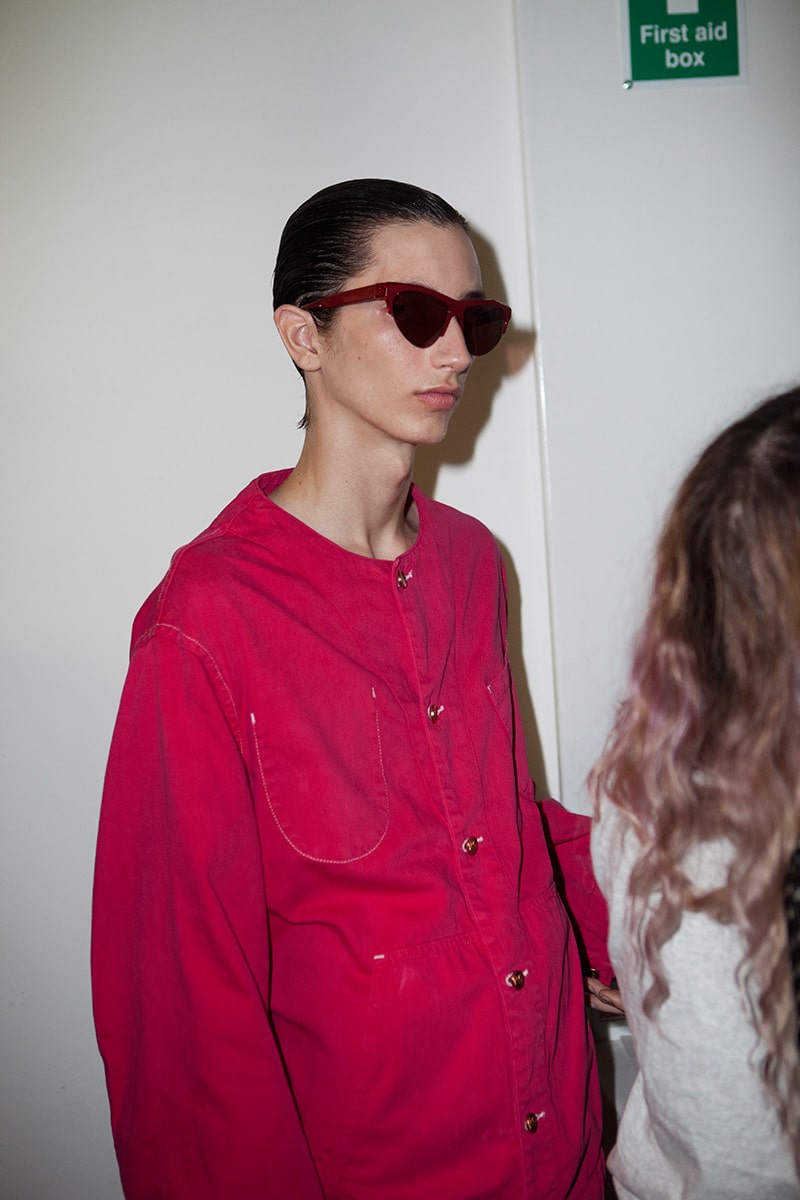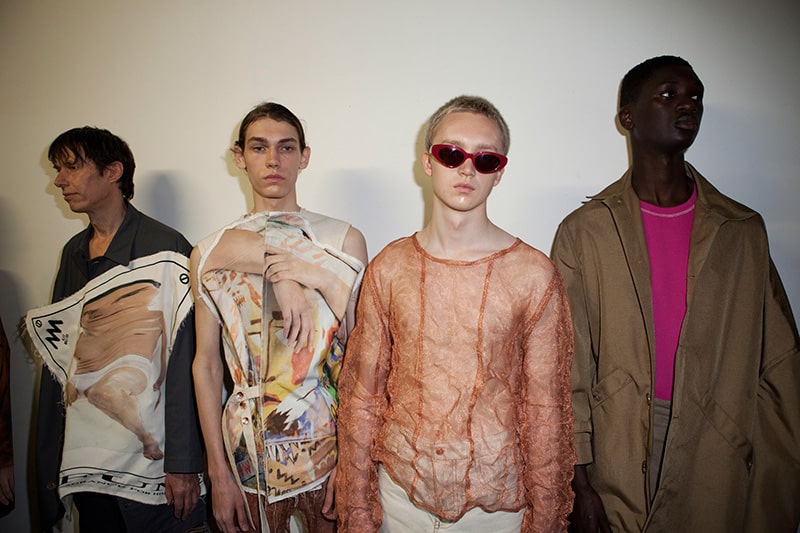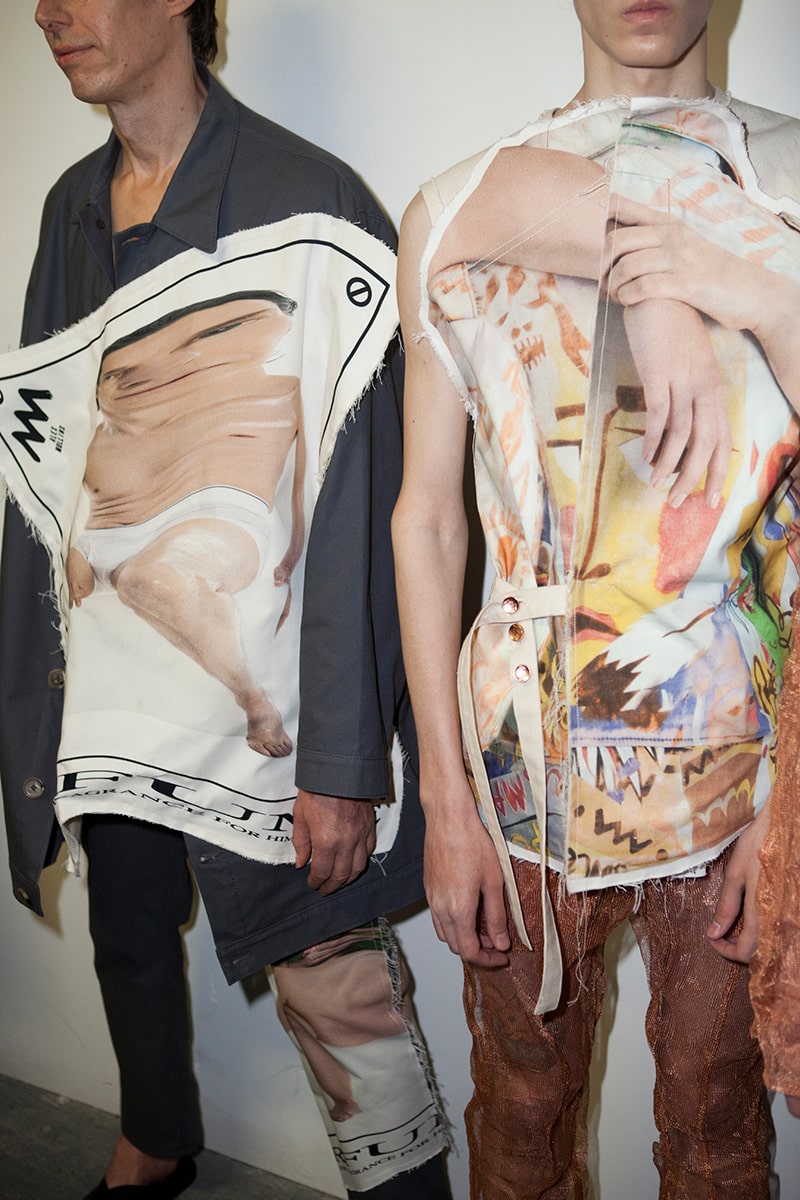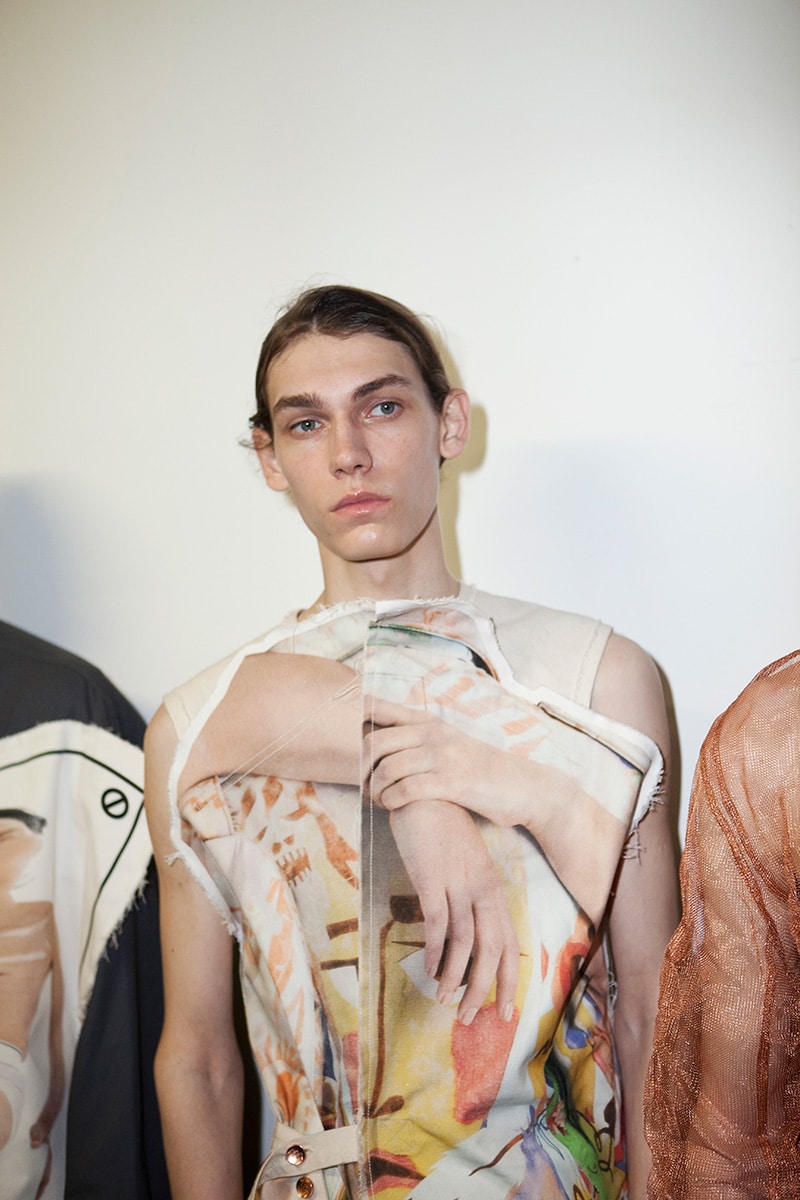 Take a look at Alex Mullins SS18 Backstage captured by the lens of Elliott Morgan during London Fashion Week Men's, in exclusive for Fucking Young!
Alex Mullin's sent us on a journey through time this season, starting with the sixties through to the current day and back round to the era of surrealism in the earlier half of the 21st century. Depictions of time travel often leave one in parallel universes and warped dimensions, and this collection did feel like a house of mirrors: distorted, confusing, but also fun.
Greeted with the spirit of love, the first looks onto the runway featured an oversized daisy print, which put the power back into flowers.  The psychedelic prints, collarless jackets and mop top hair styles wouldn't be out of place on a Beatles album cover, while the dark angled SUPER sunglasses, wide shouldered power suits and neon injections all felt a little more Miami Vice.
It wouldn't be Alex Mullins without experimental pattern cutting and during the show we saw wave cut trousers, sloping waistbands and oversized arms on one side of the body. The designer chose to look back to his past successes in previous collections and up cycle those designs in a cut and paste fashion. Digitally printed onto stiff canvases and billowing silks, the latter half of the show reintroduced the spray paint graphics from SS16 and the figurative body prints of AW16, in calf length dresses and smocks layered over cropped trousers. The stretched silhouettes and thick simple sandals were a necessary contrast to the skintight Lycra tops and the sheer copper pieces, which were our highlight fabric. Additionally, the eclectic mix of models, thanks to Leila Azizi, was so far one of the best castings this season's had to offer.