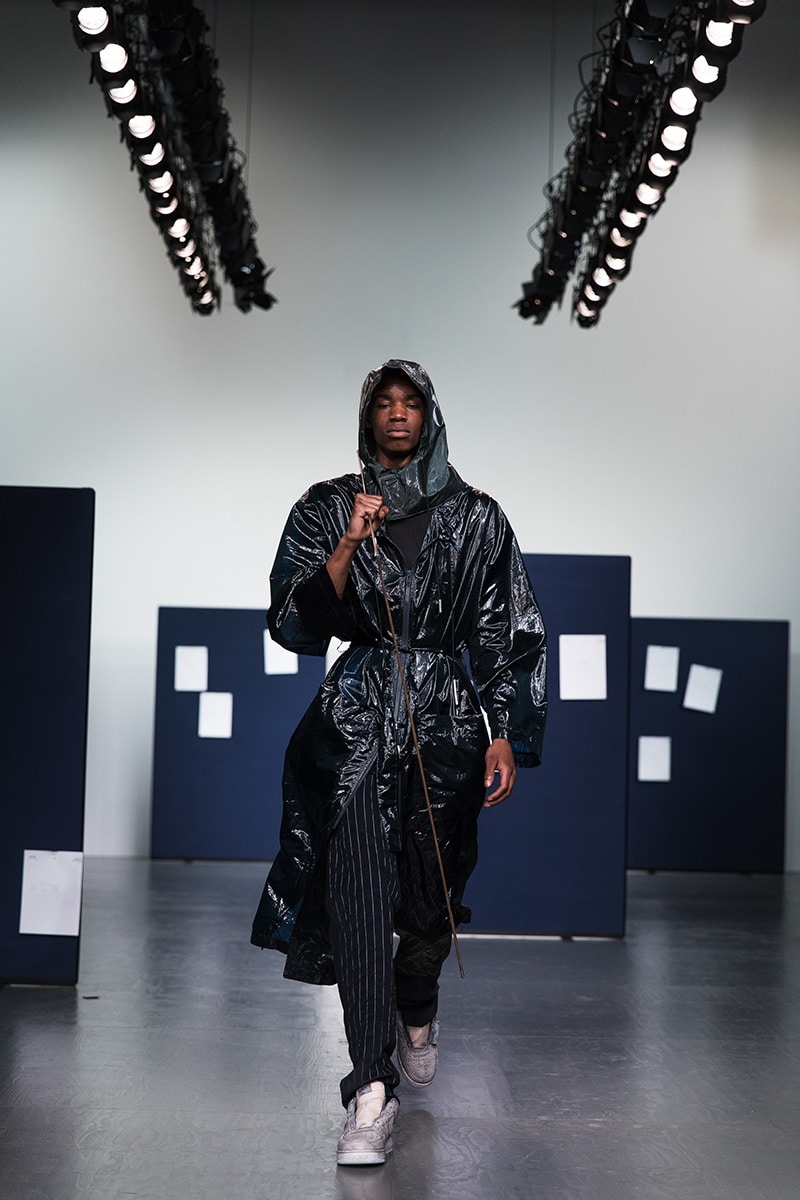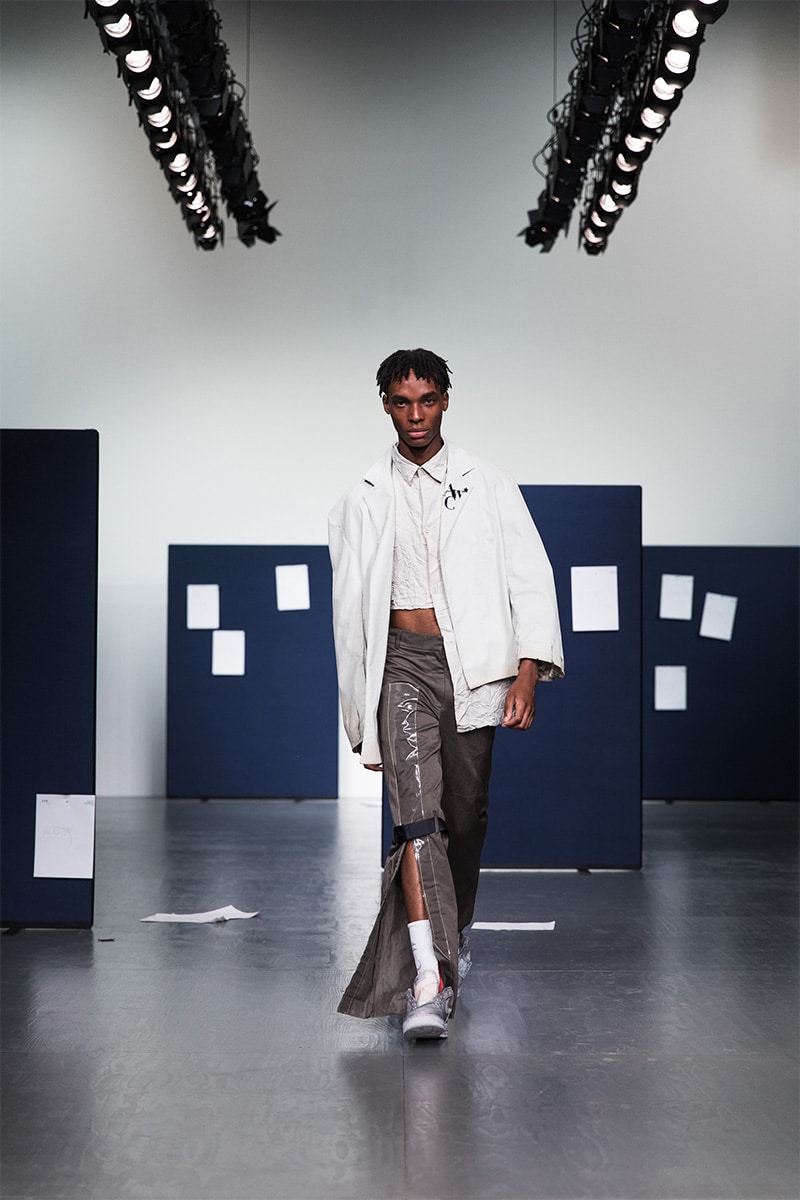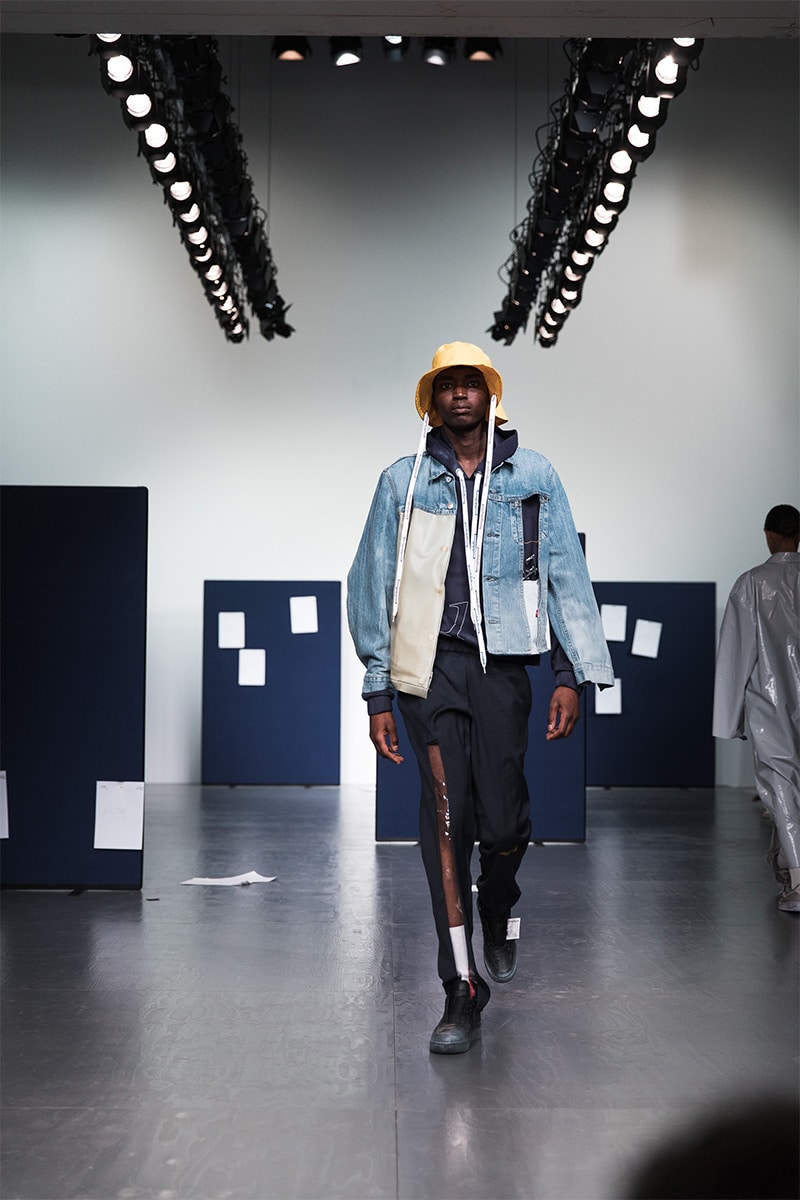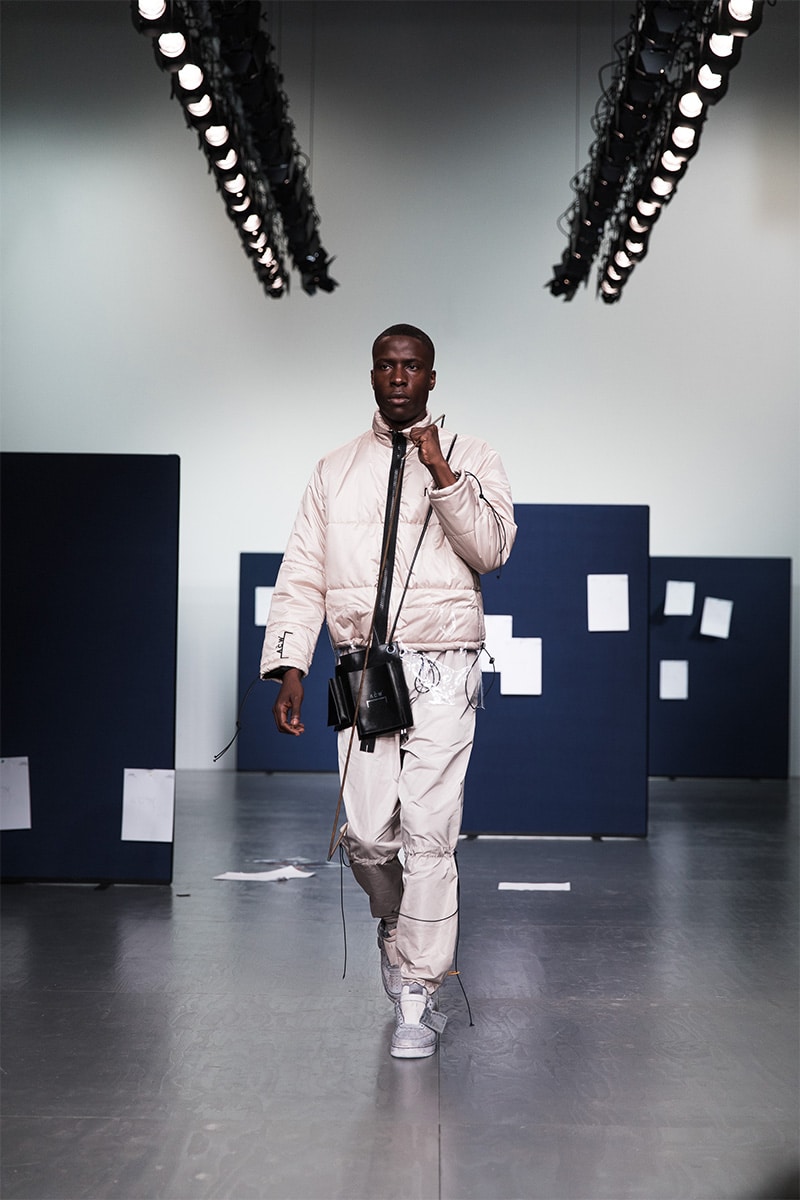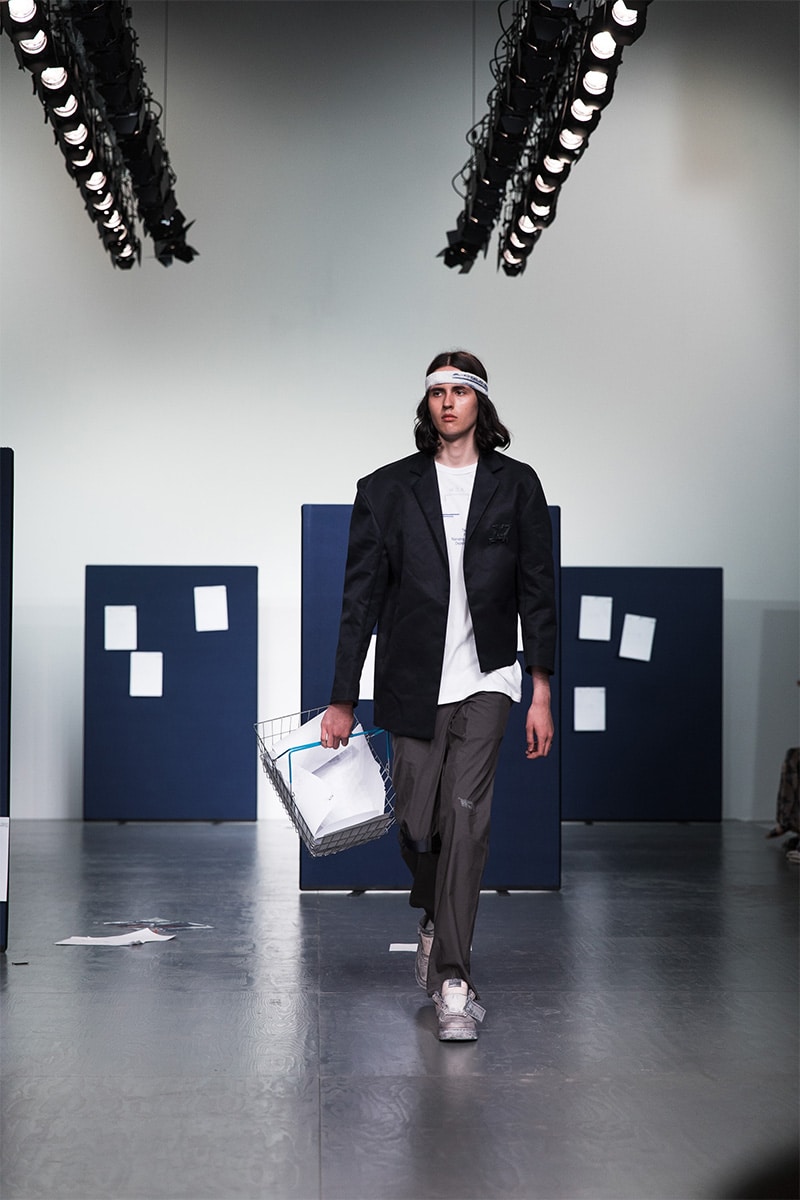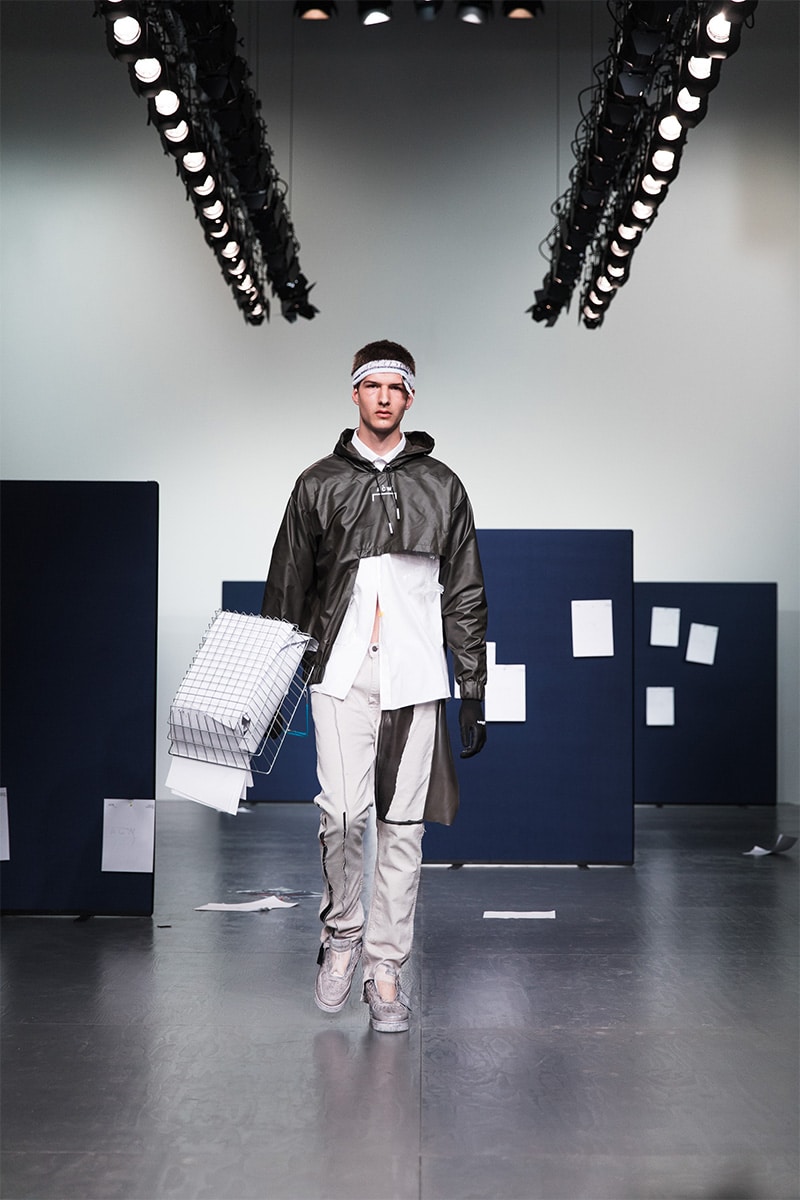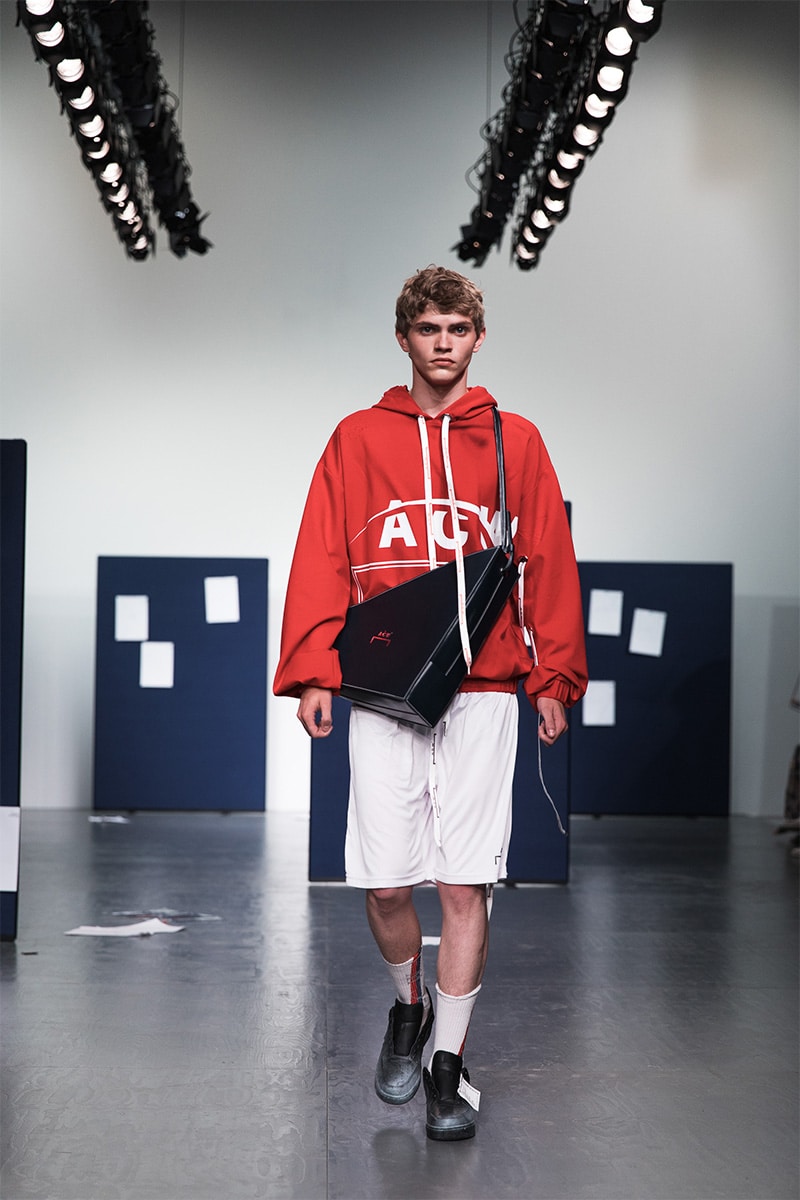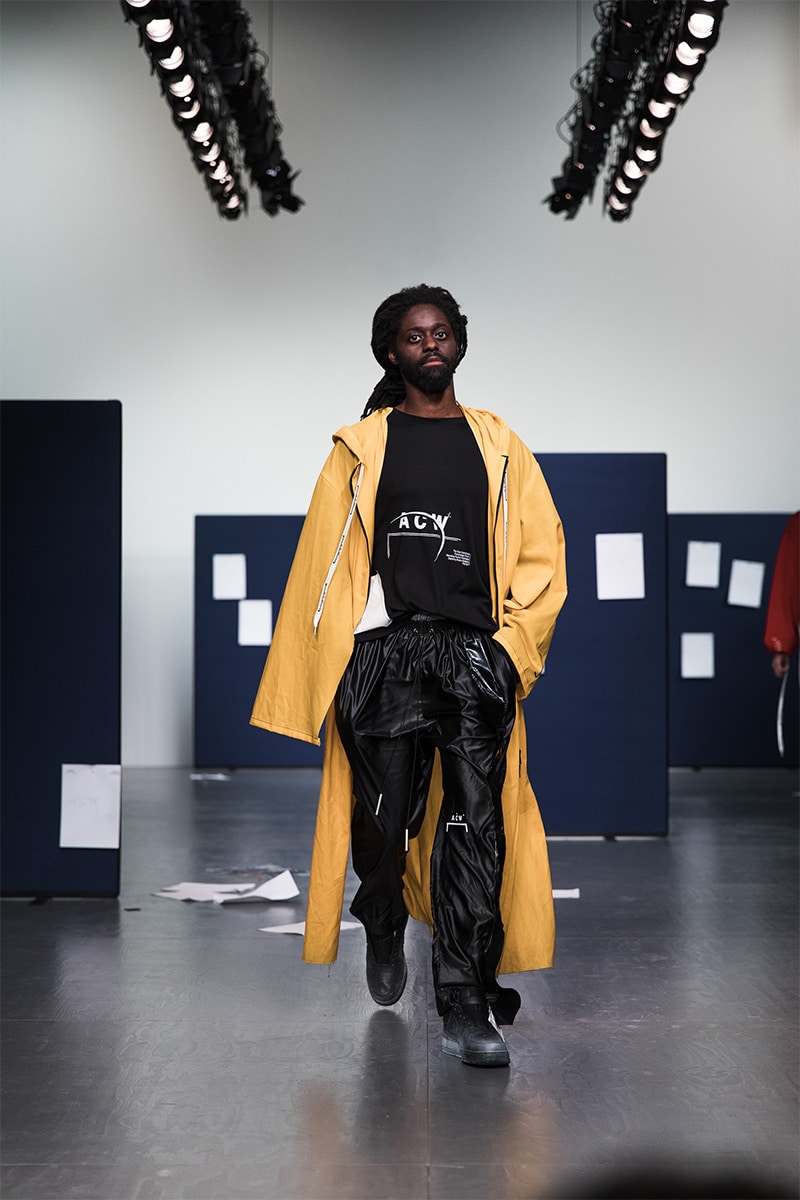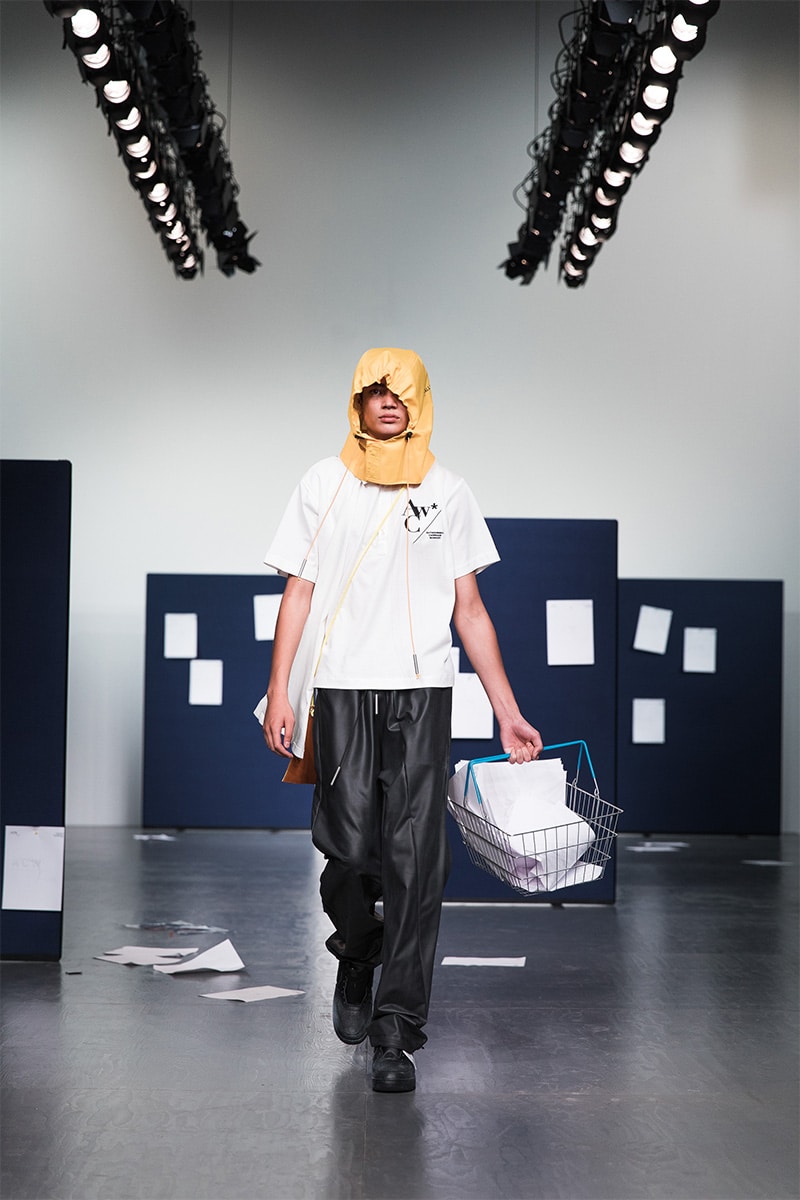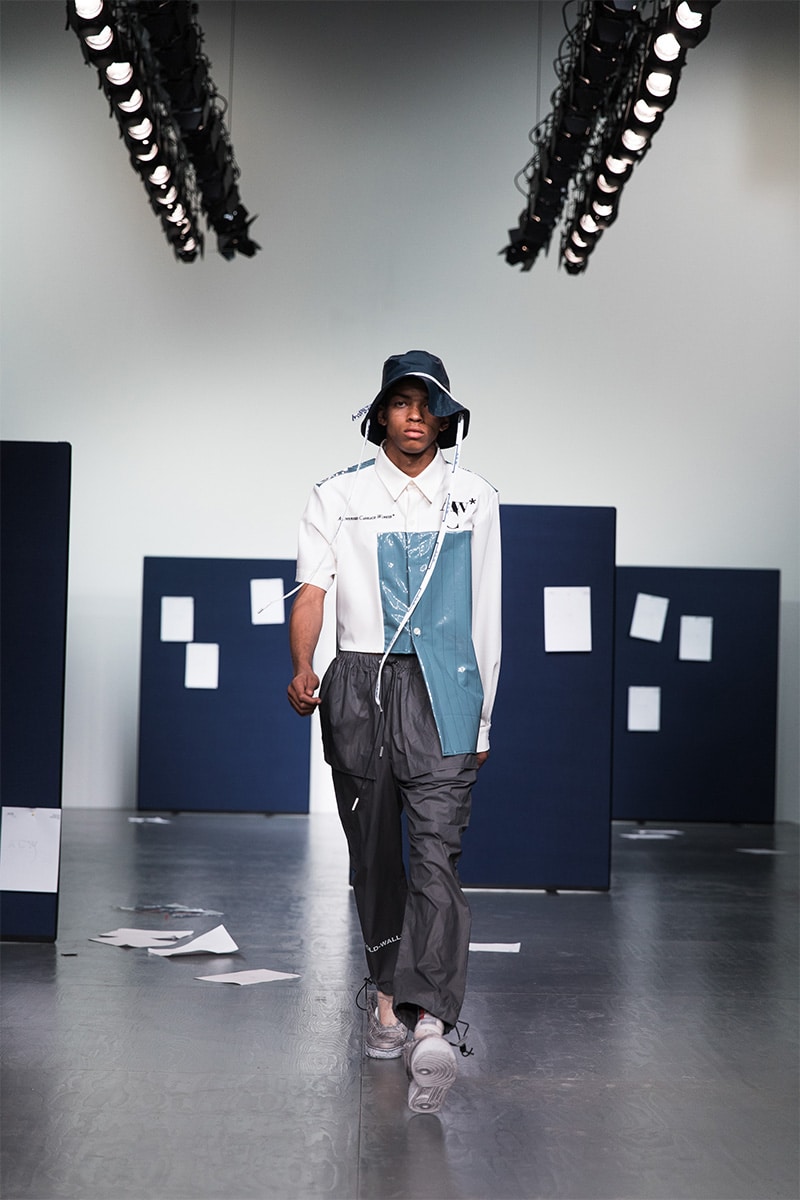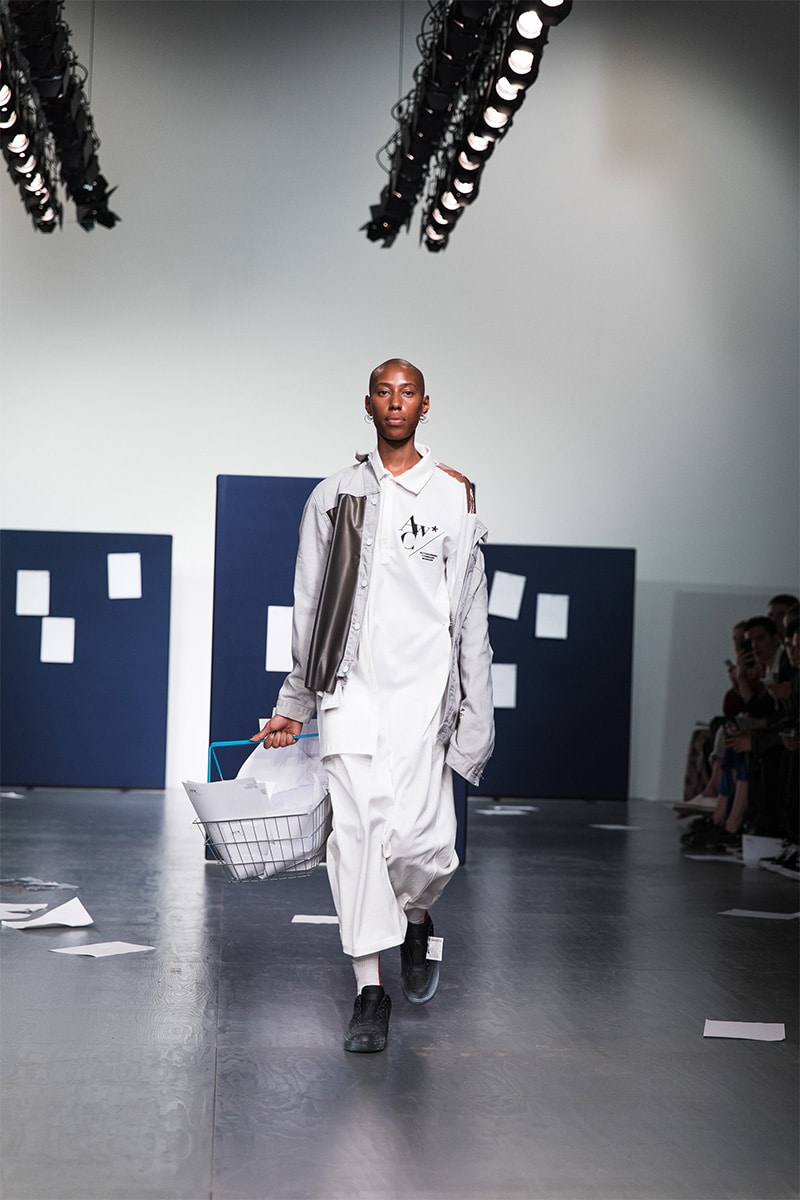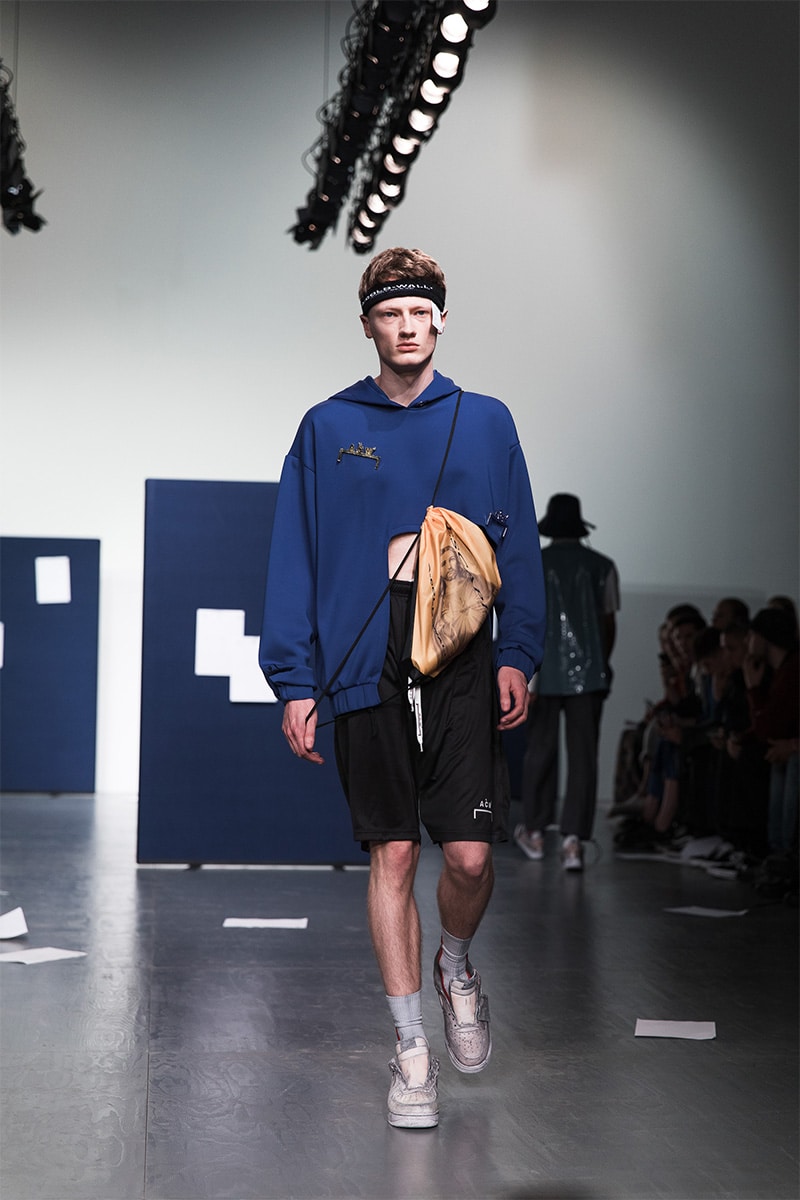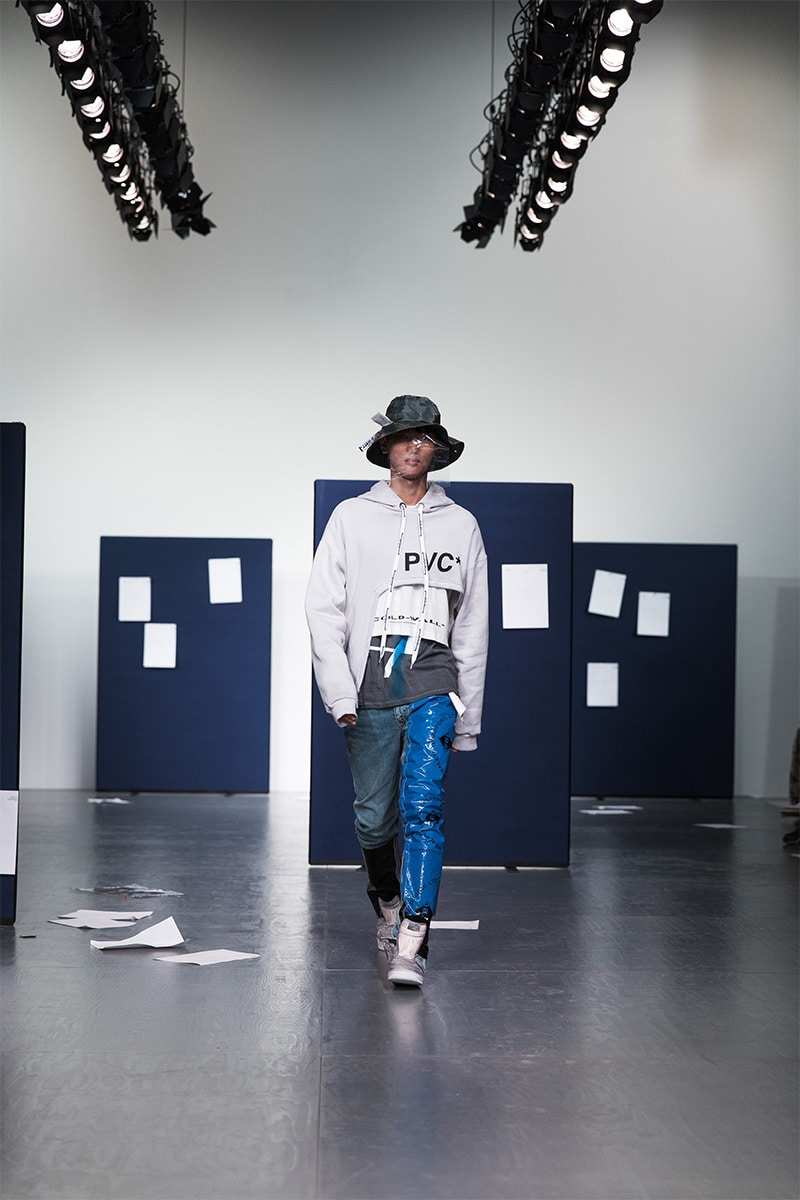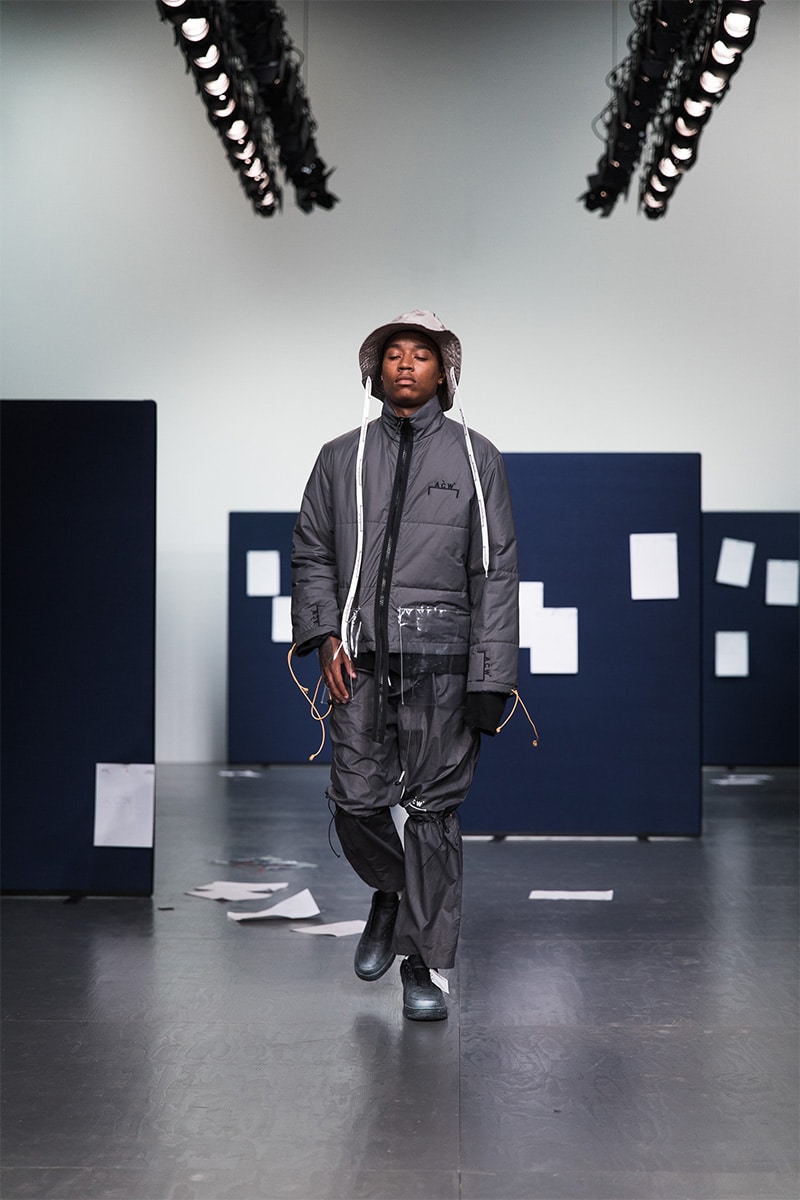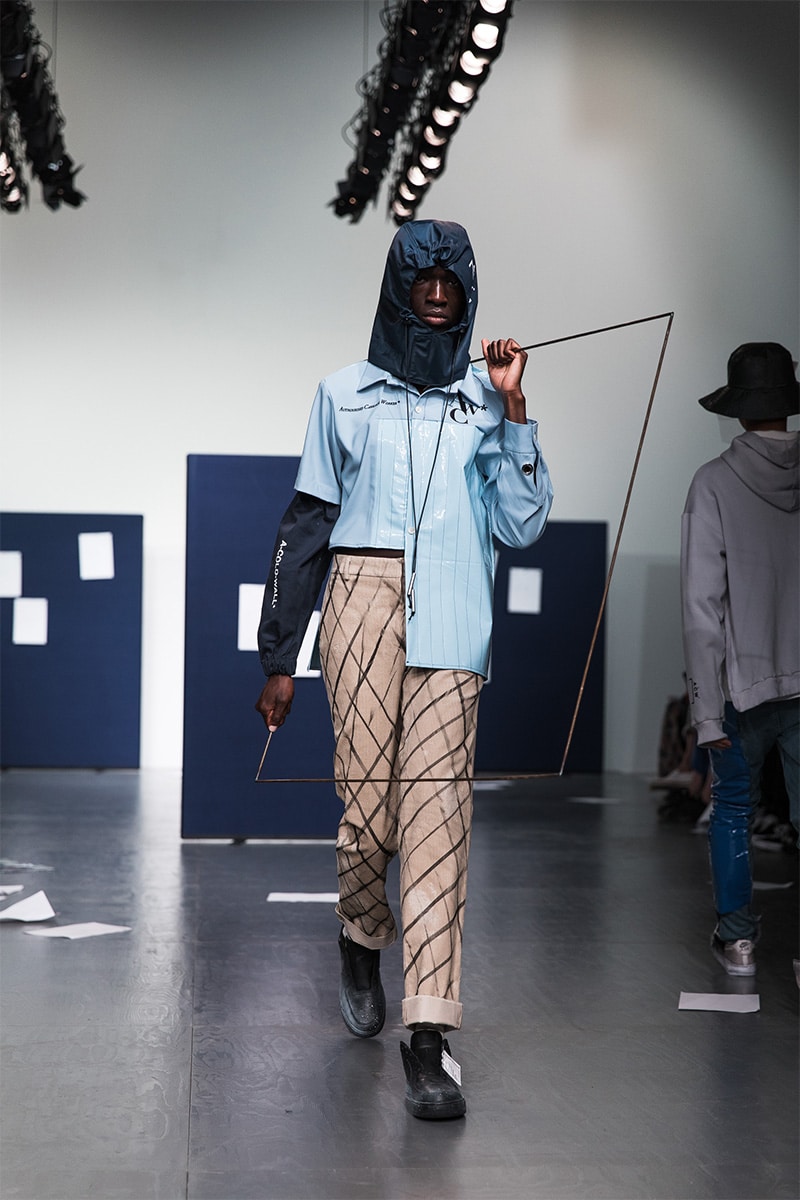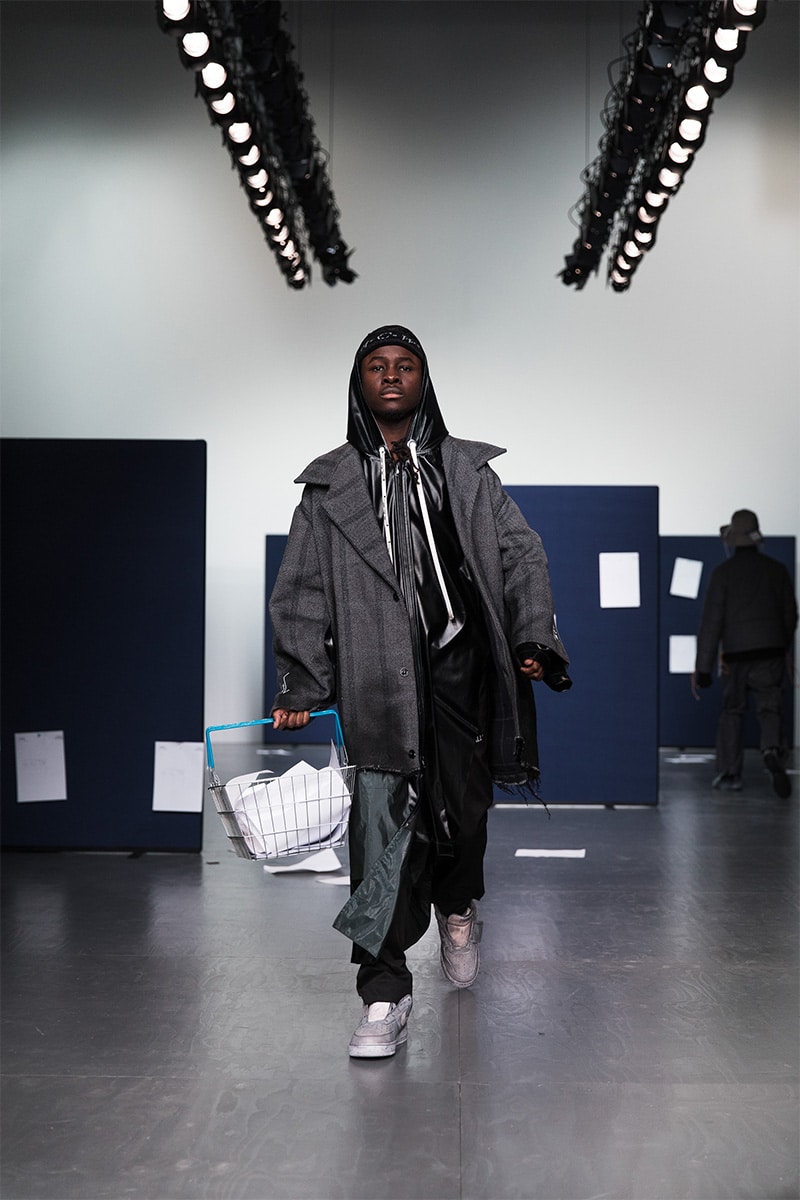 True to form, A-COLD-WALL* touches on more relevant, political subject matters surrounding classism, city living and opportunity this SS18 season. Samuel Ross explores real life concepts surrounding educational and professional success and brings with it a declaration of discontentment.
The catwalk is set up like a maze, made complex through the placement of notice boards and office memos. Models move around them in a linear motion, it feels controlled, contrived and long-winded – the journey to the end has been stretched out and overcomplicated, perhaps a symbolic representation of the system as a whole.
The words BTEC are printed on the floor, it feels nostalgic and brings back memories of youth and freedom. There was always something both equally mature and juvenile about a BTEC college course – still too young for the pub, yet now too old for your school uniform. The promise of career dreams and financial success, the beginning of your professional transition into whoever you wish to be. A-COLD-WALL* looks frankly at the so-called comfortable 9-5, and provides a stark, sobering look into what has become the norm for so many.
Accessories included baskets of paperwork scattered carelessly across the catwalk, and drawstring backpacks worn across the front; a nod to the classic Nike school bags from back in the day. There was also element of adaptability within the pieces. The rubberized panels of Levis denim jackets feel somewhat optimised for harsher conditions. Tarpaulin attached to the back of a jacket feels ready for the outside, and the PVC veils on the hats push a protective narrative. Air Force 1s, once fresh out the box back in the college days, now look weathered and dusty; the result of a wardrobe simply repurposed, reused and optimized for the brutalist working landscape. Drawing pins pushed into hoodies and tracksuit bottoms made of PVC stood out to us in particular.
A-COLD-WALL* brings us a harsh reality check this season. A message of awareness: you're gonna get left out in the cold, and it's best if you prepare for it.