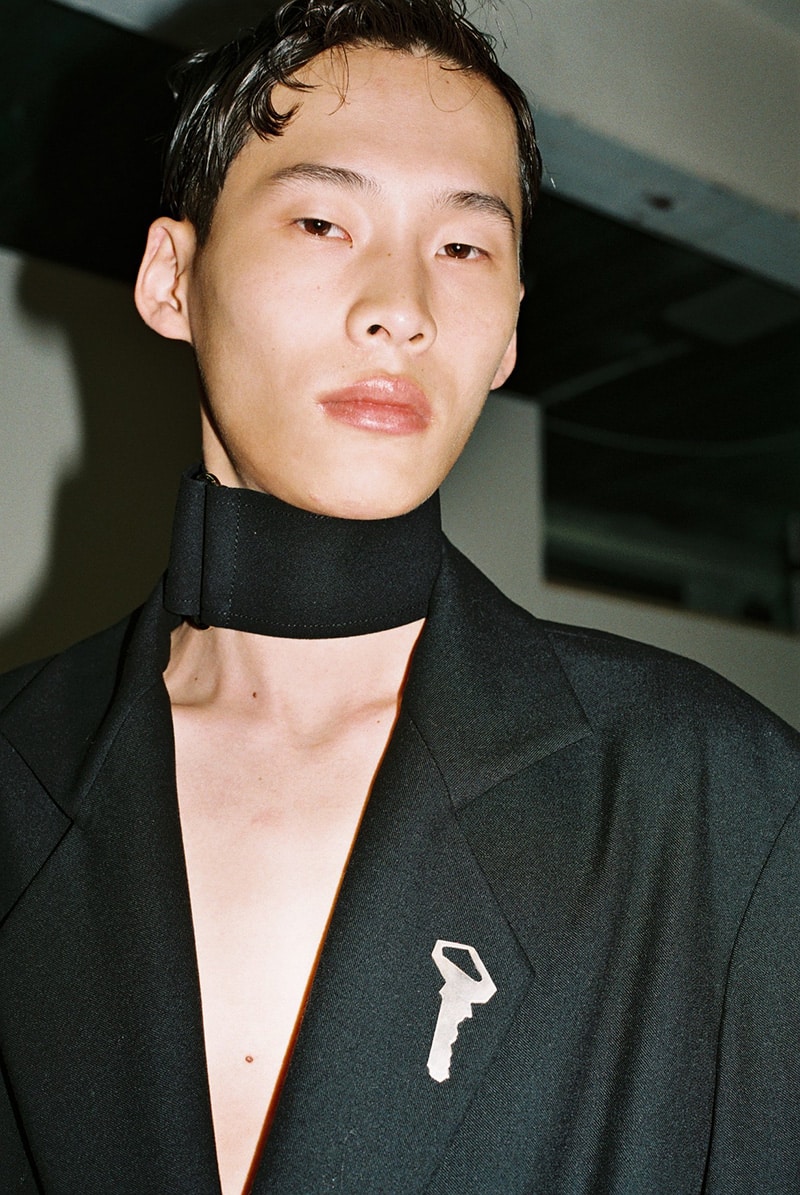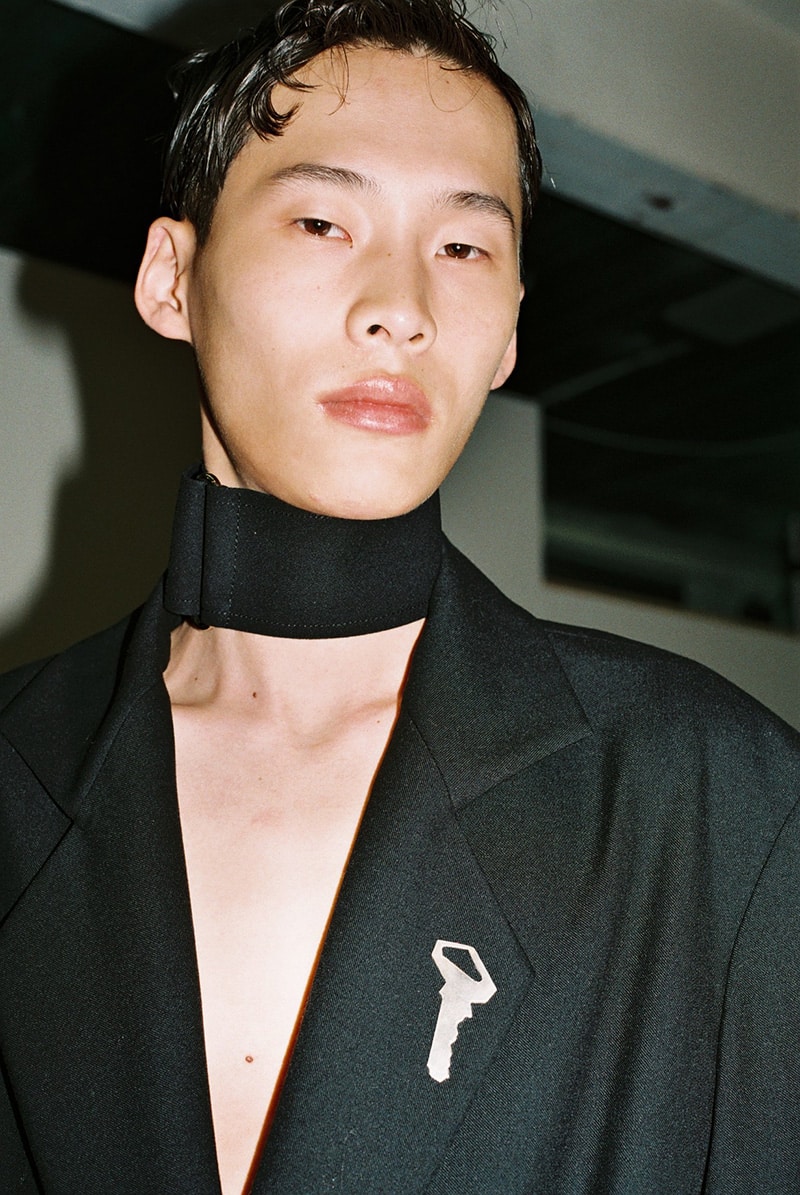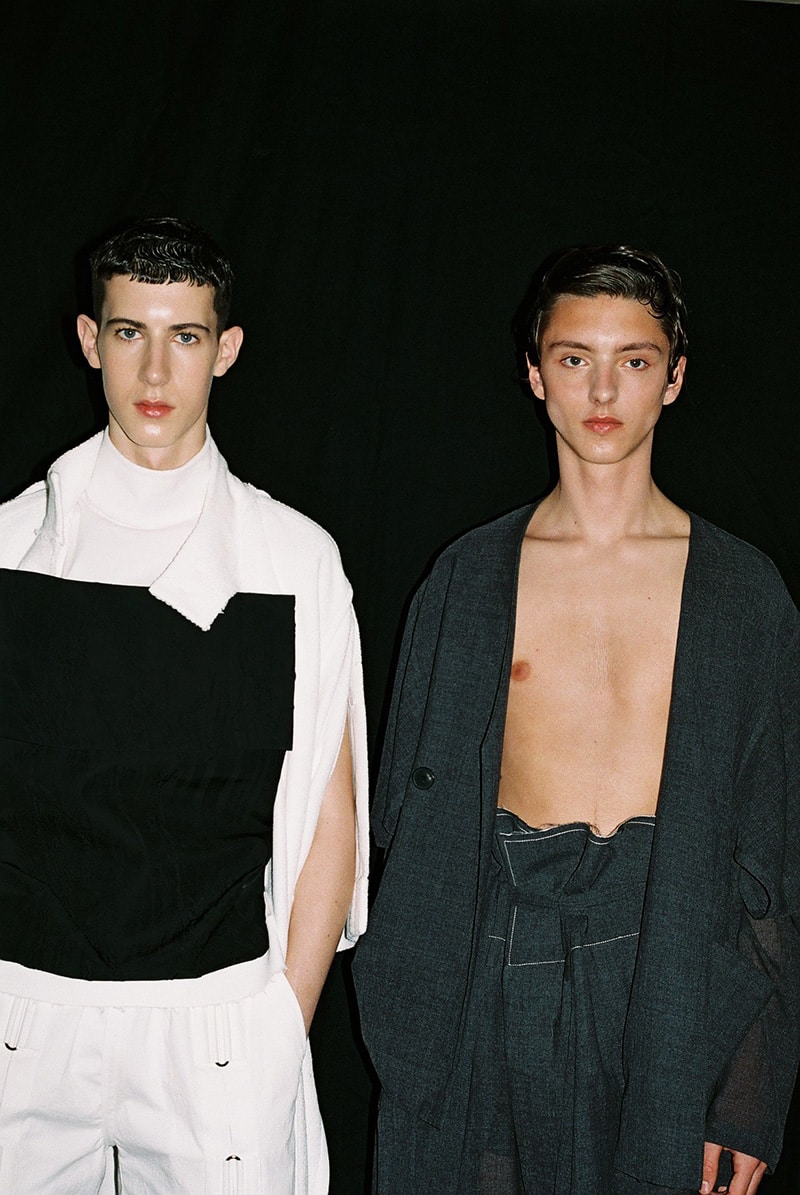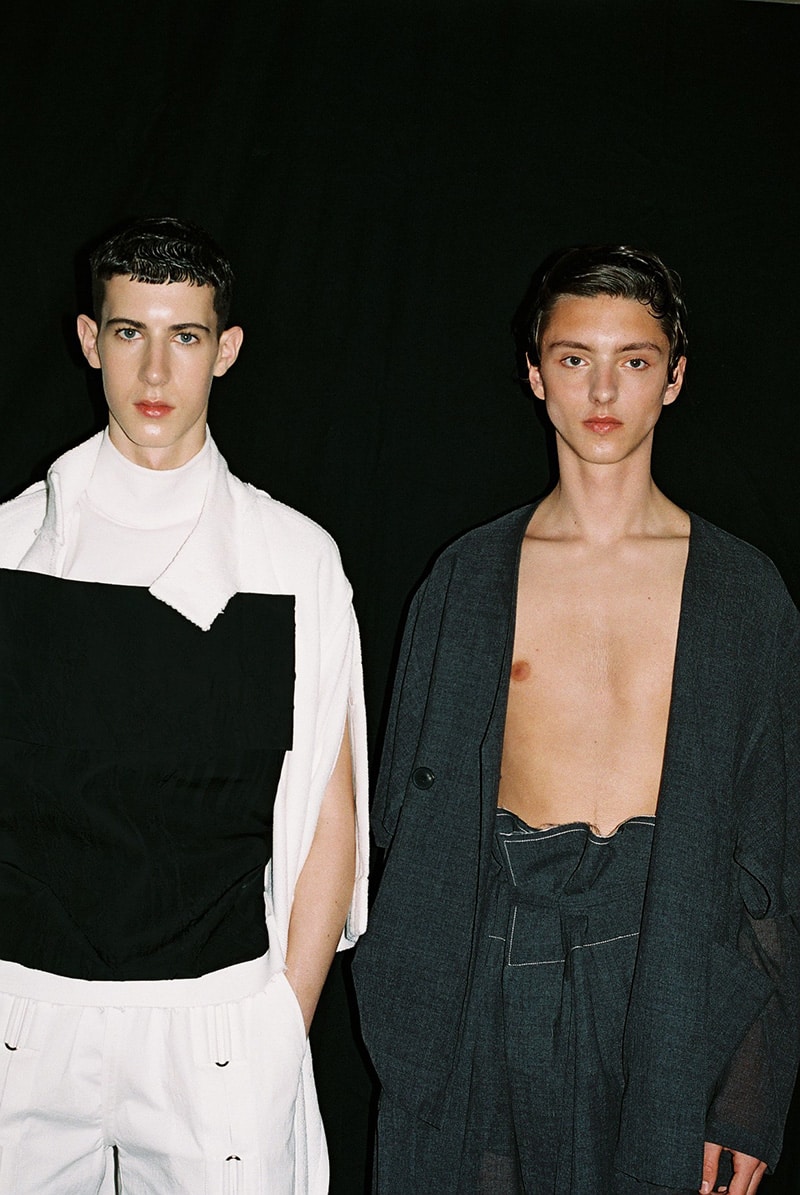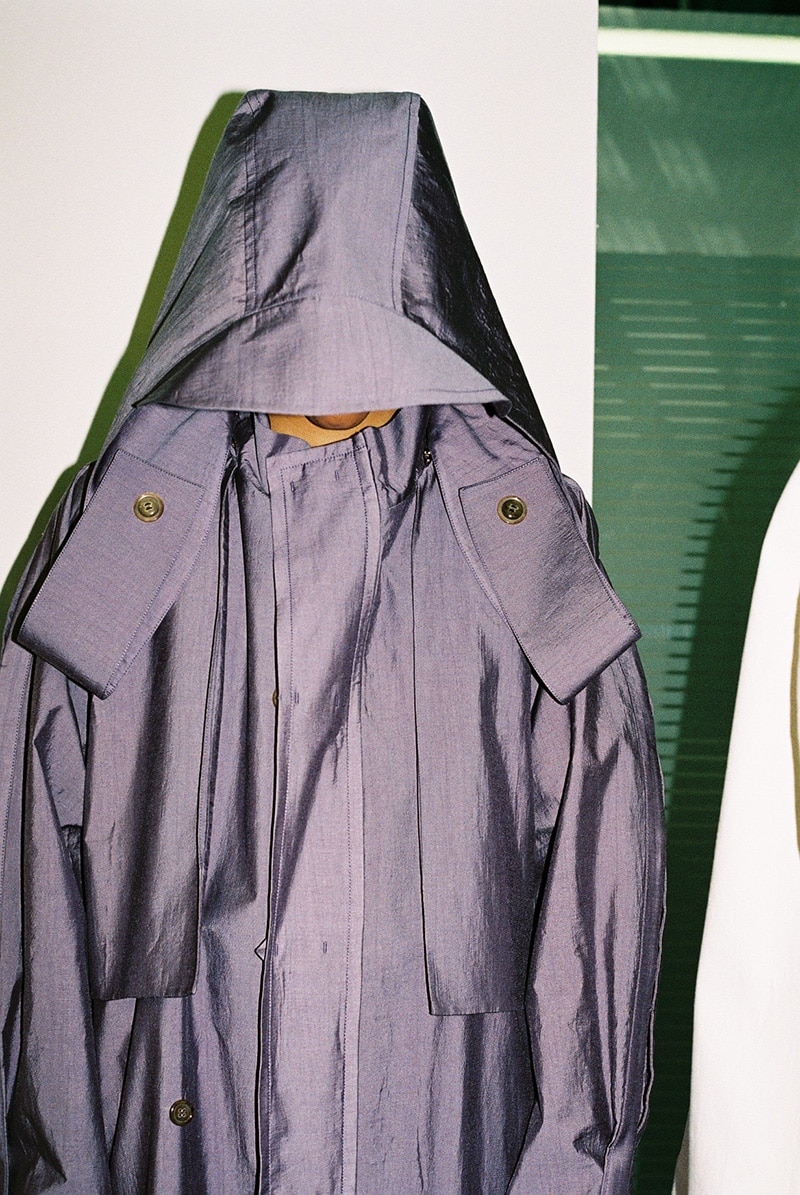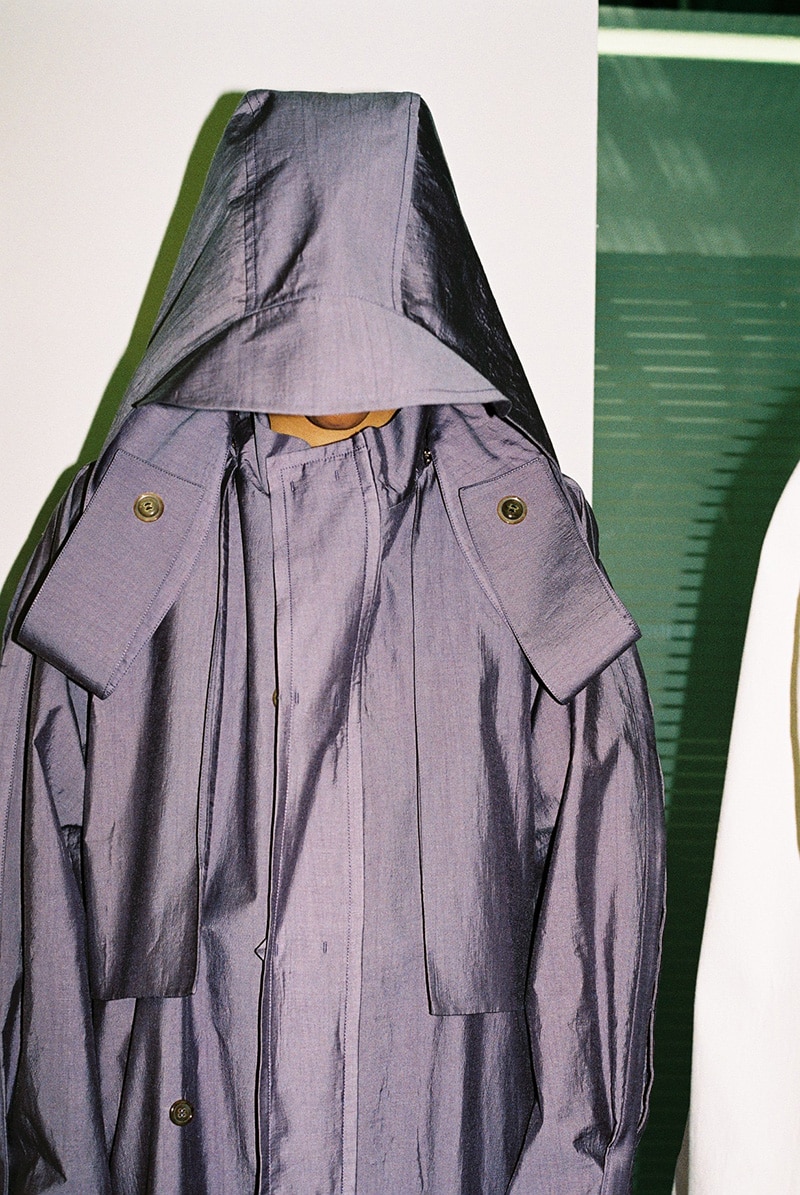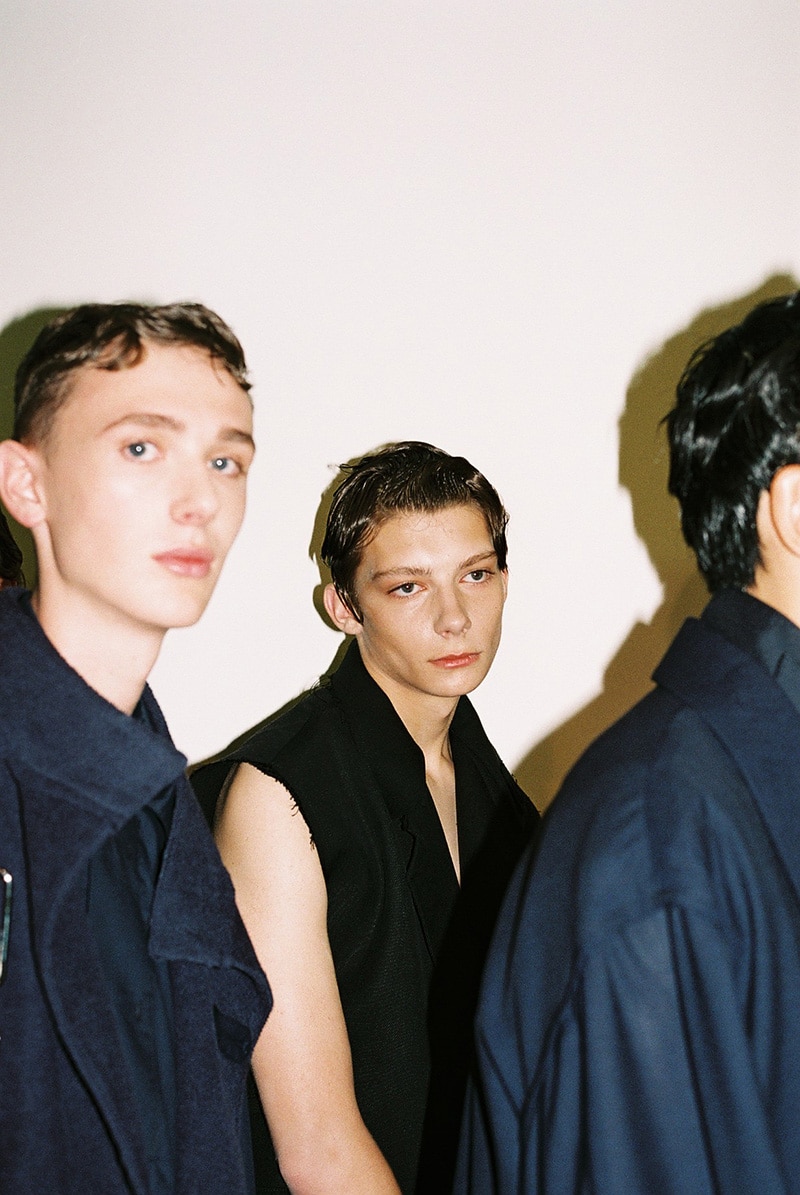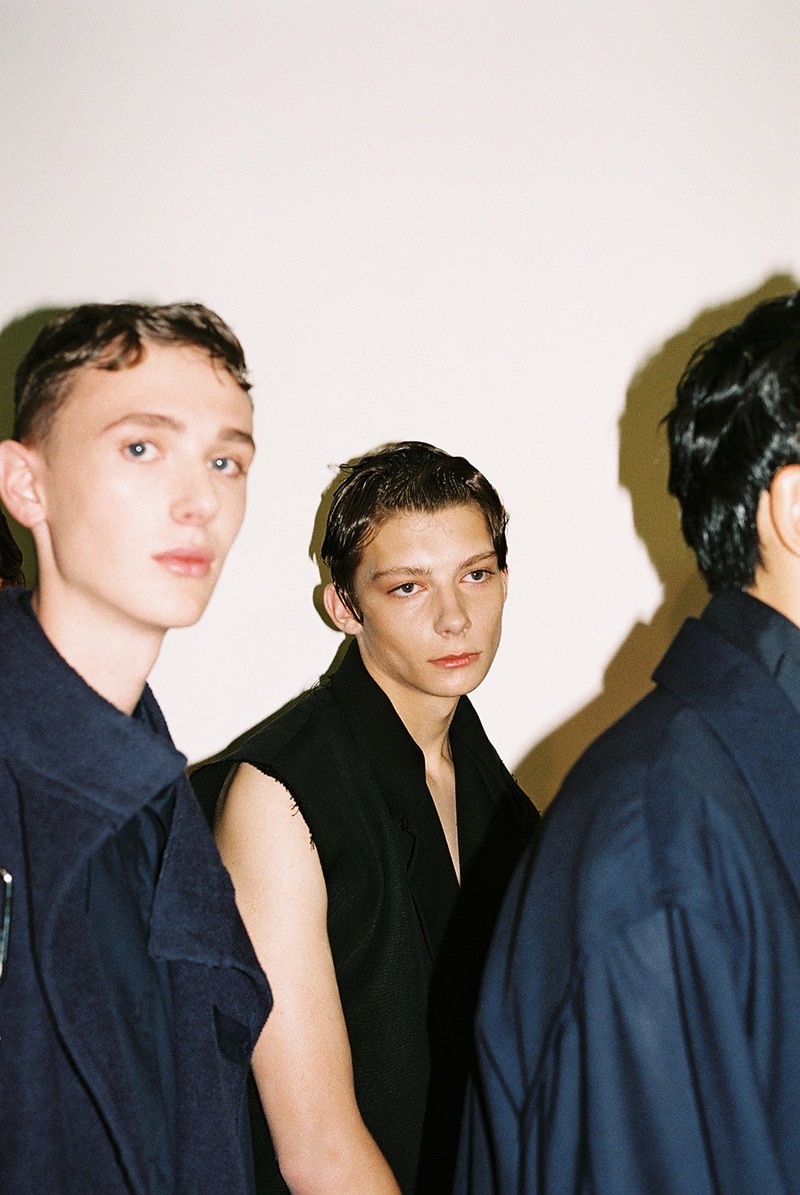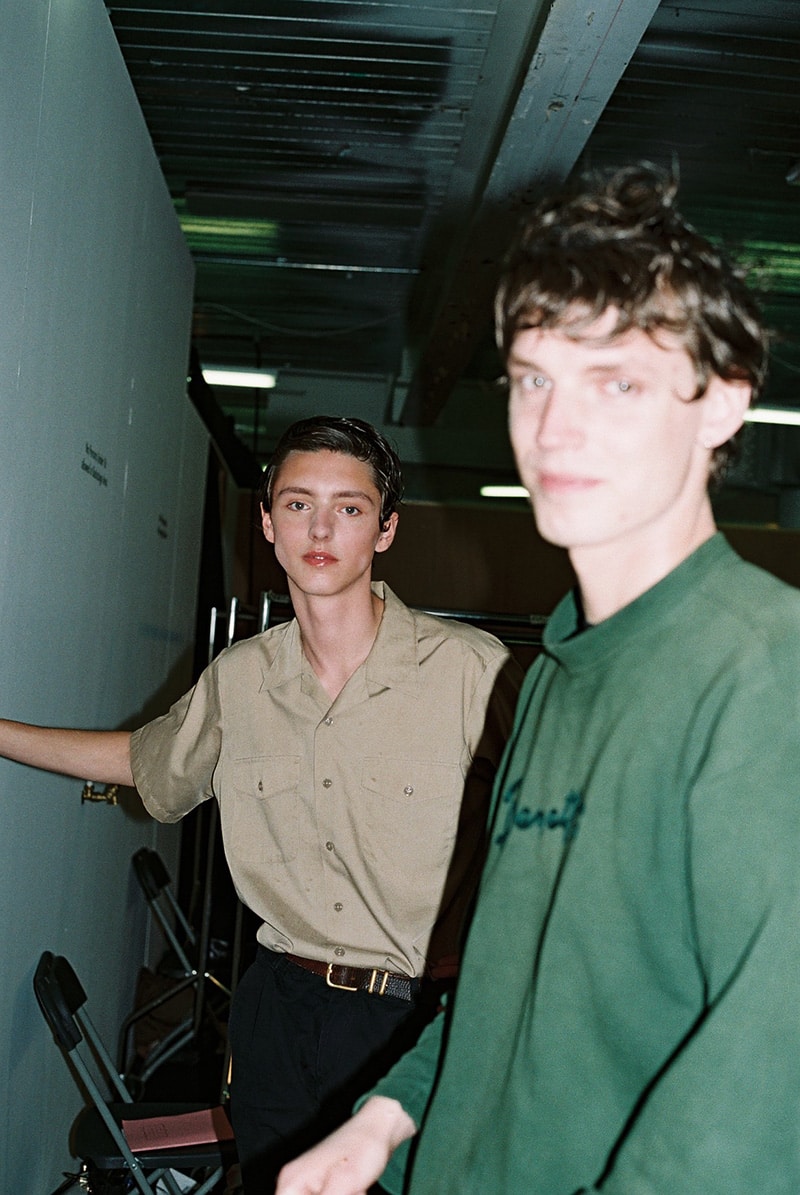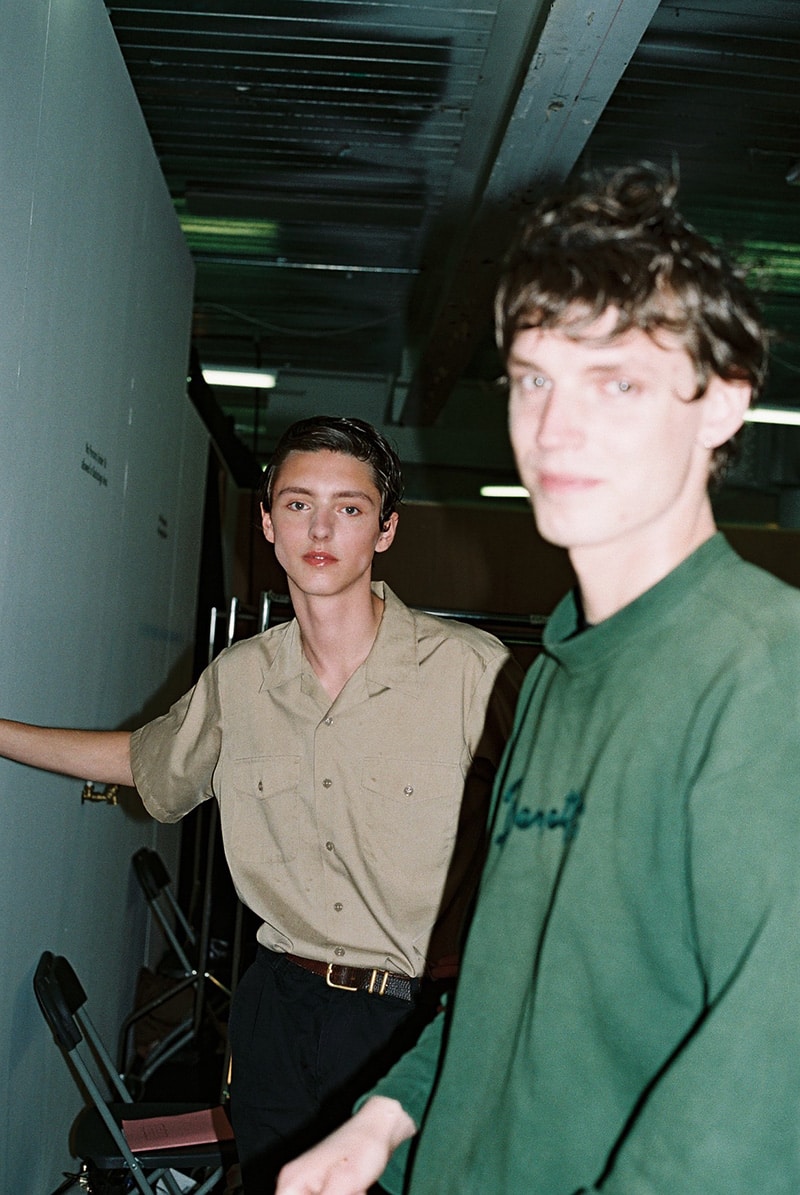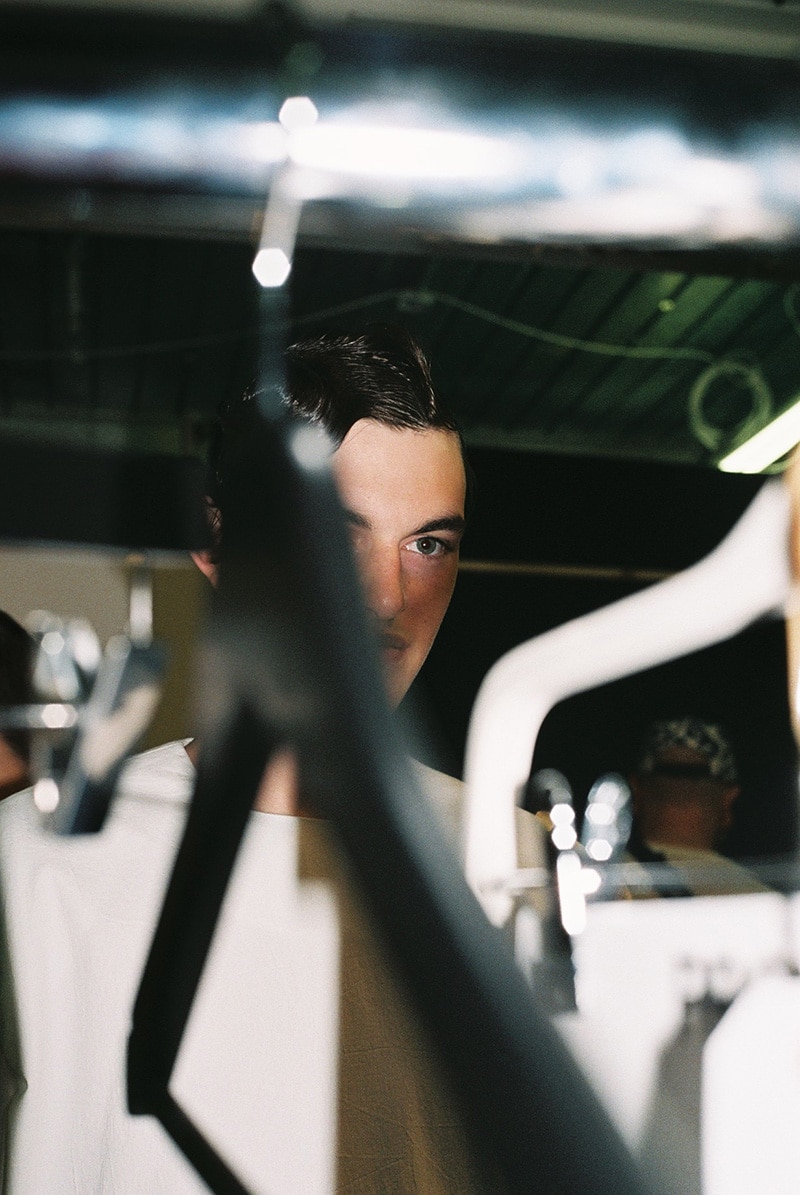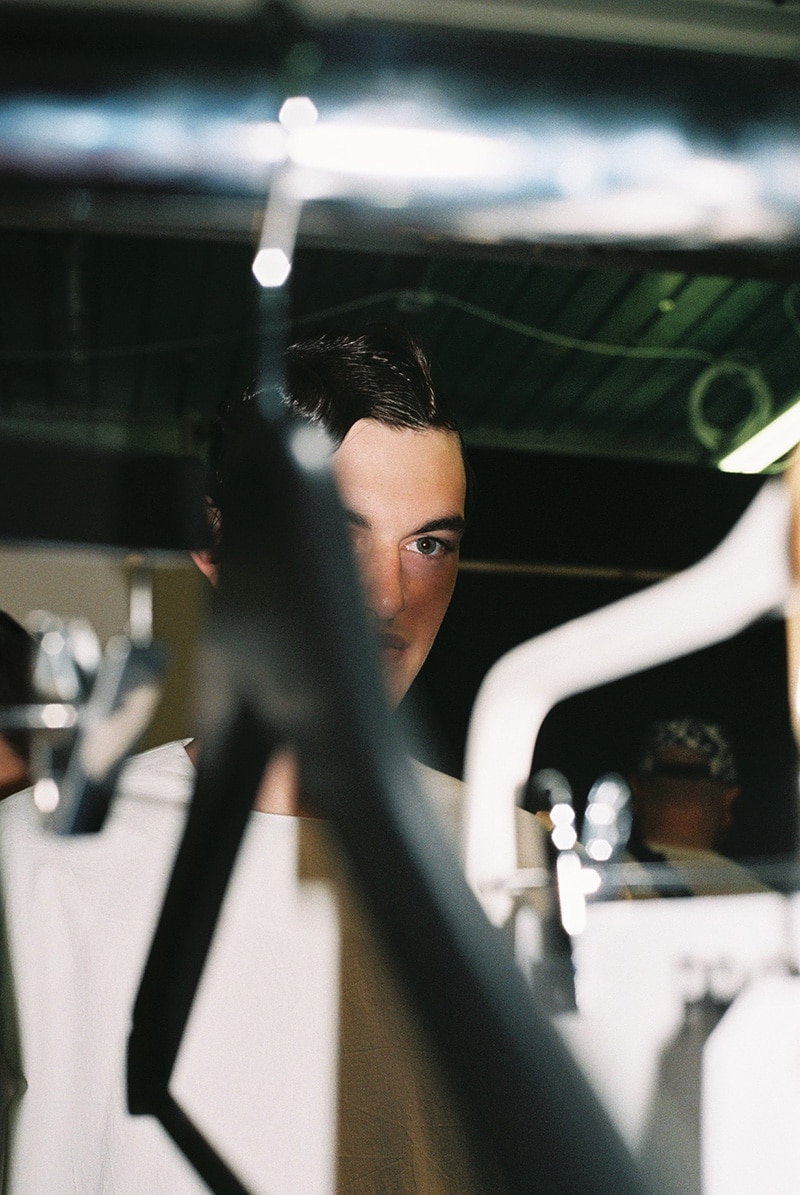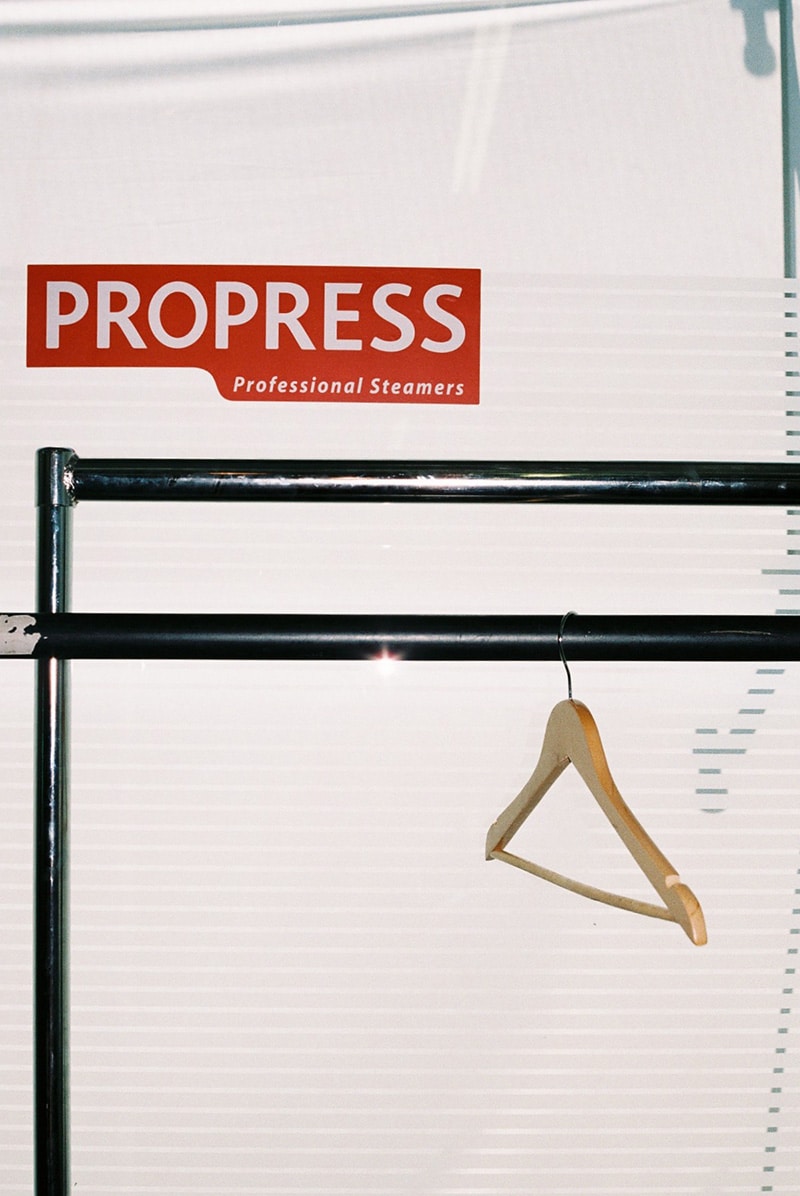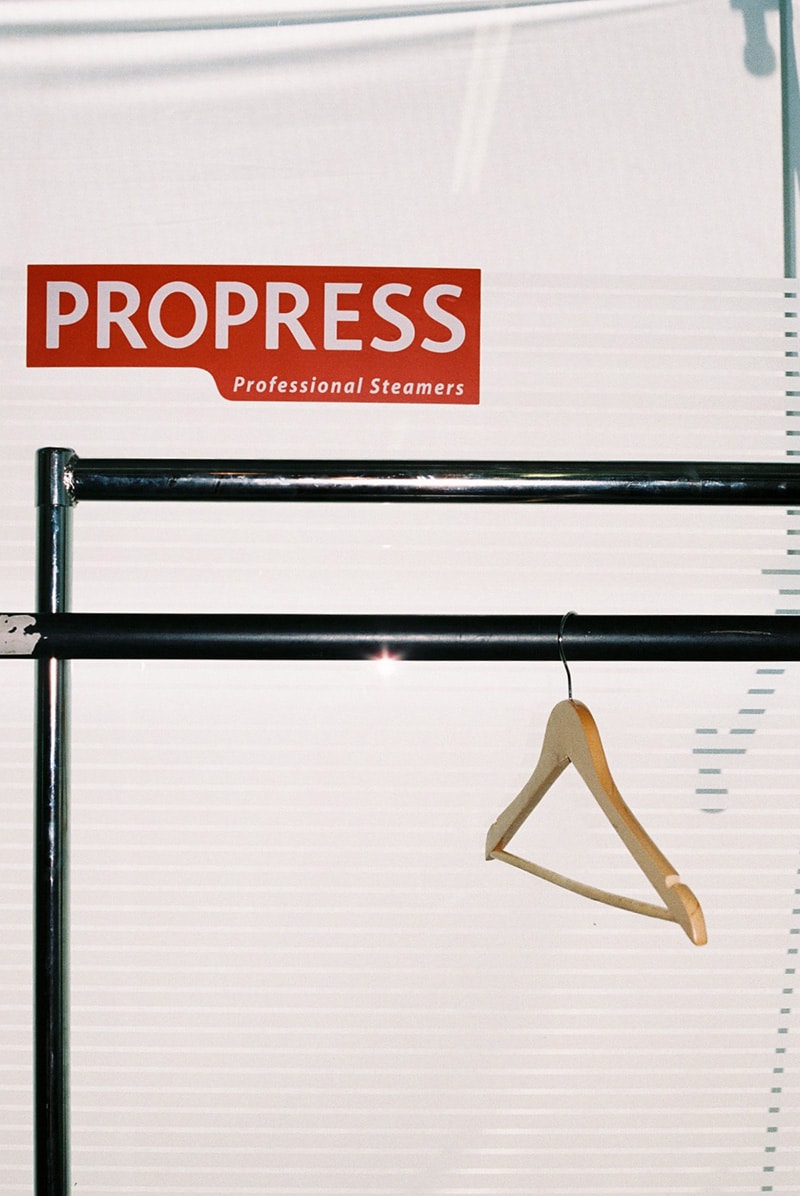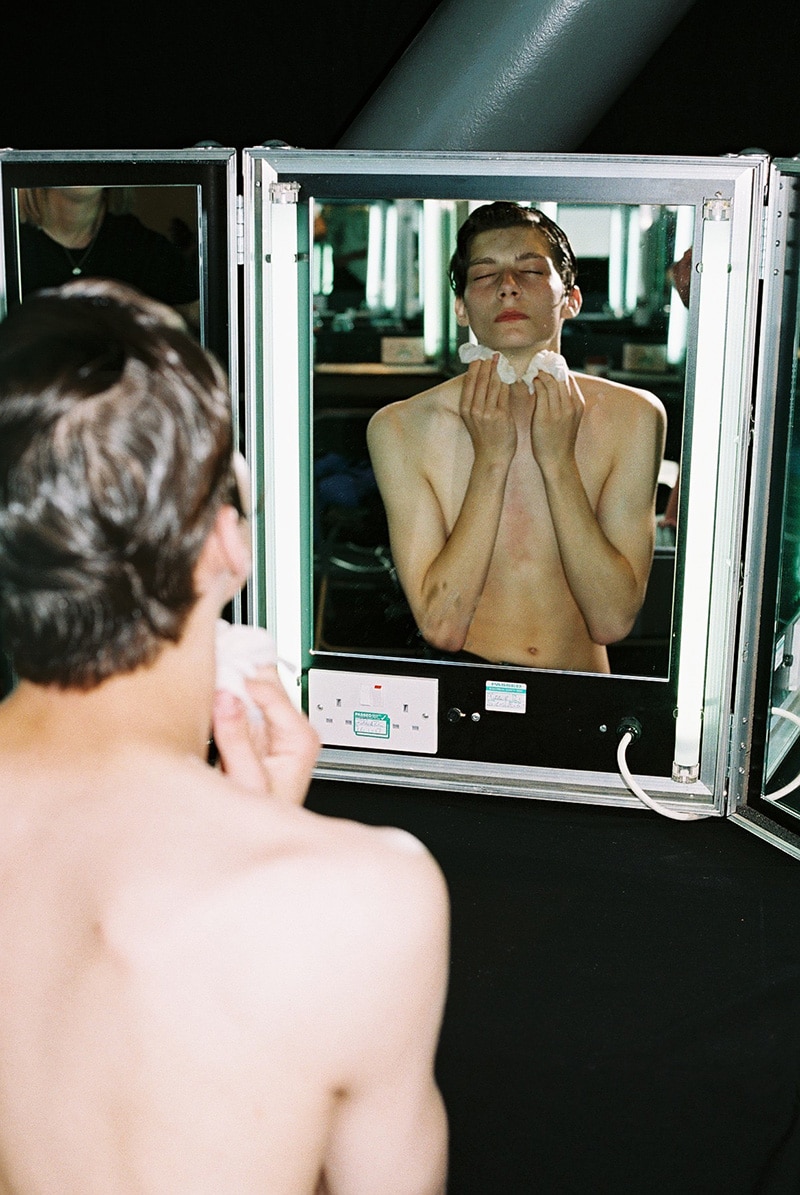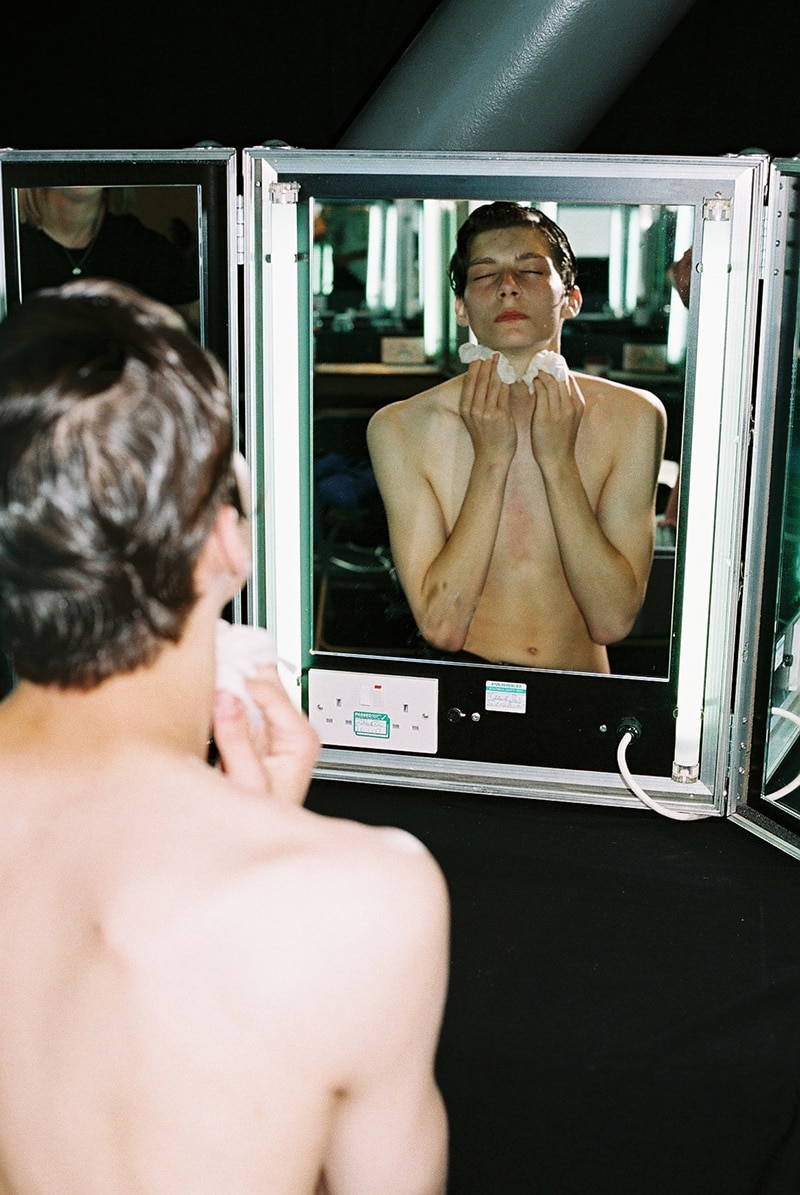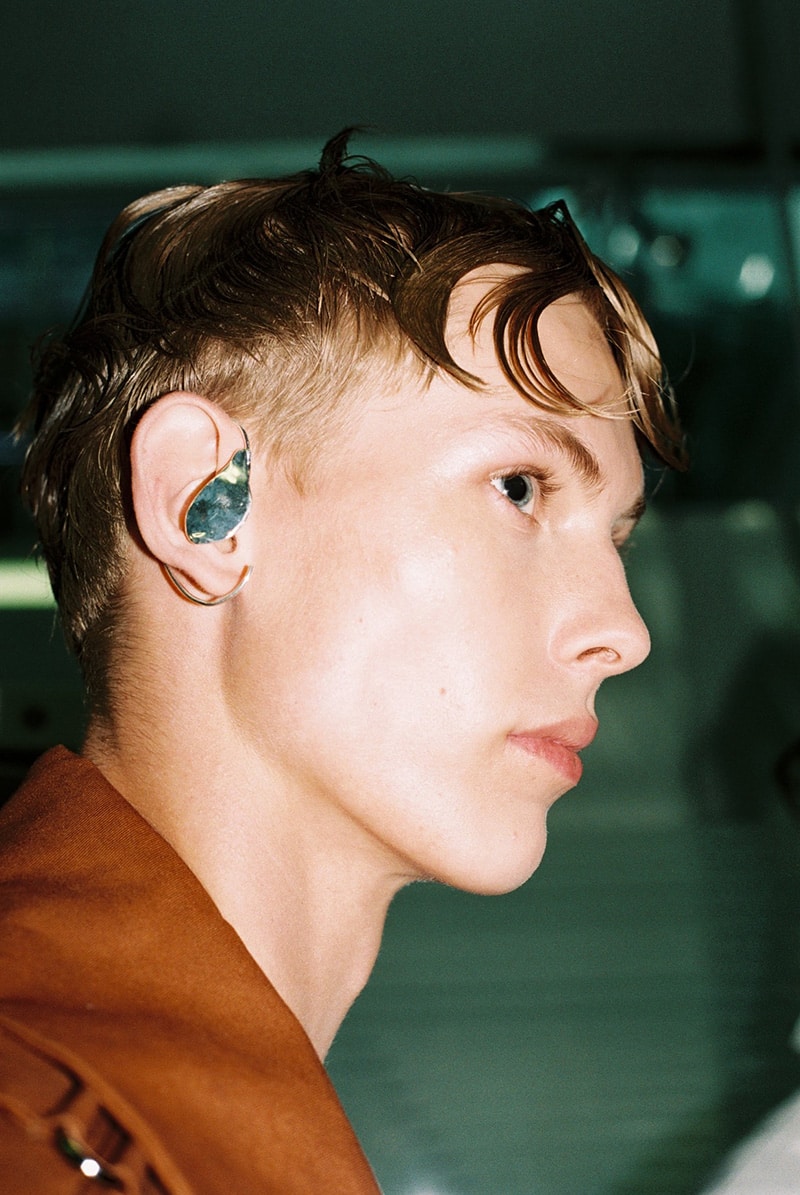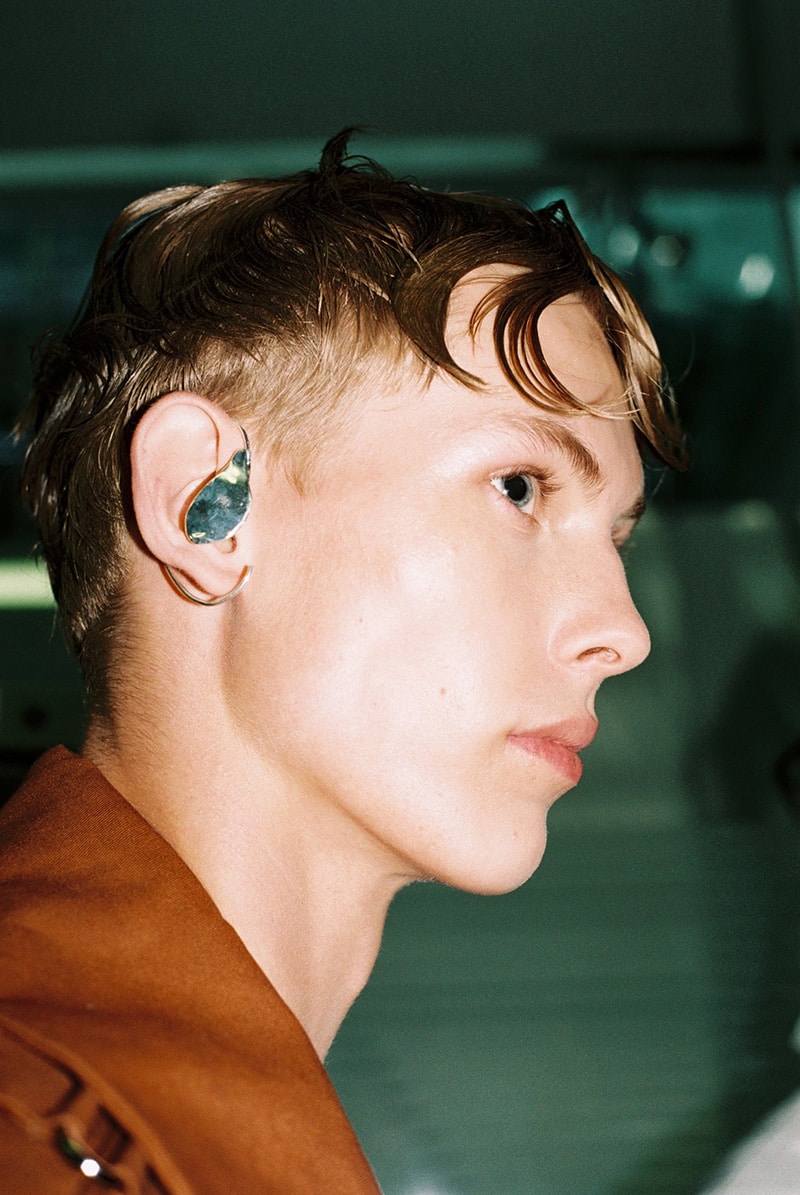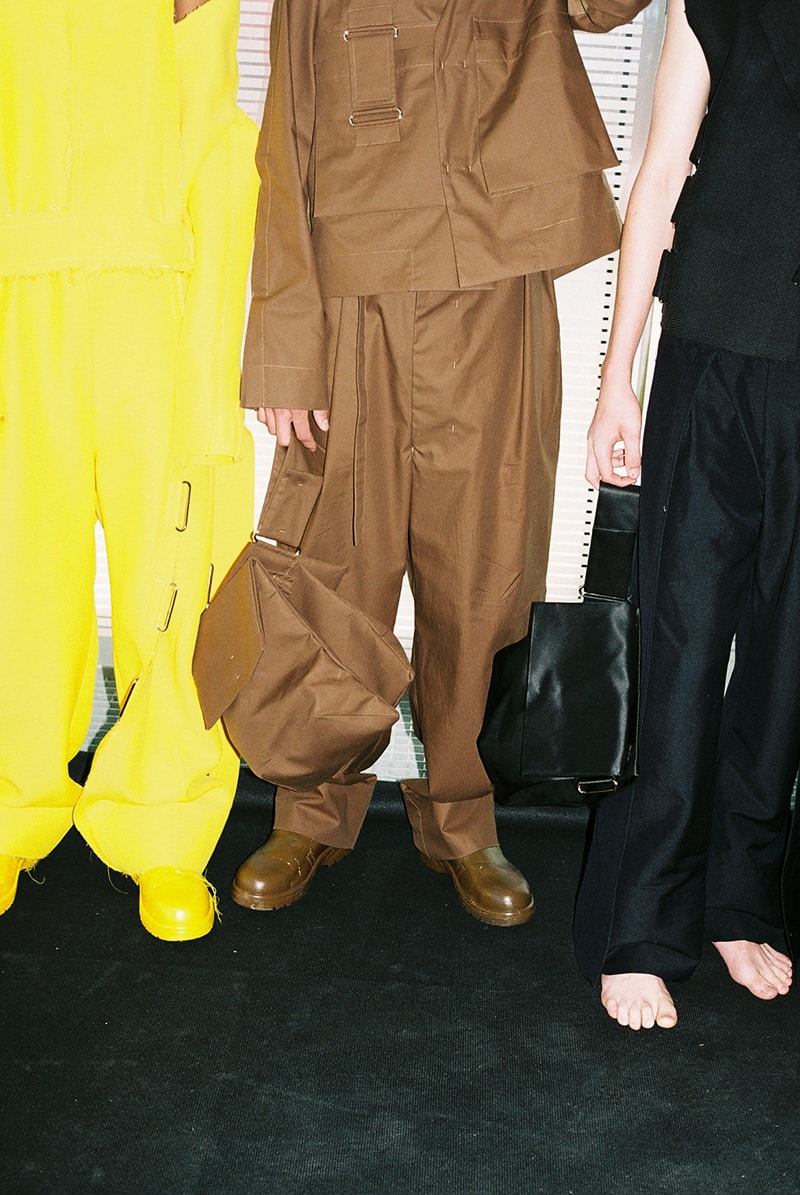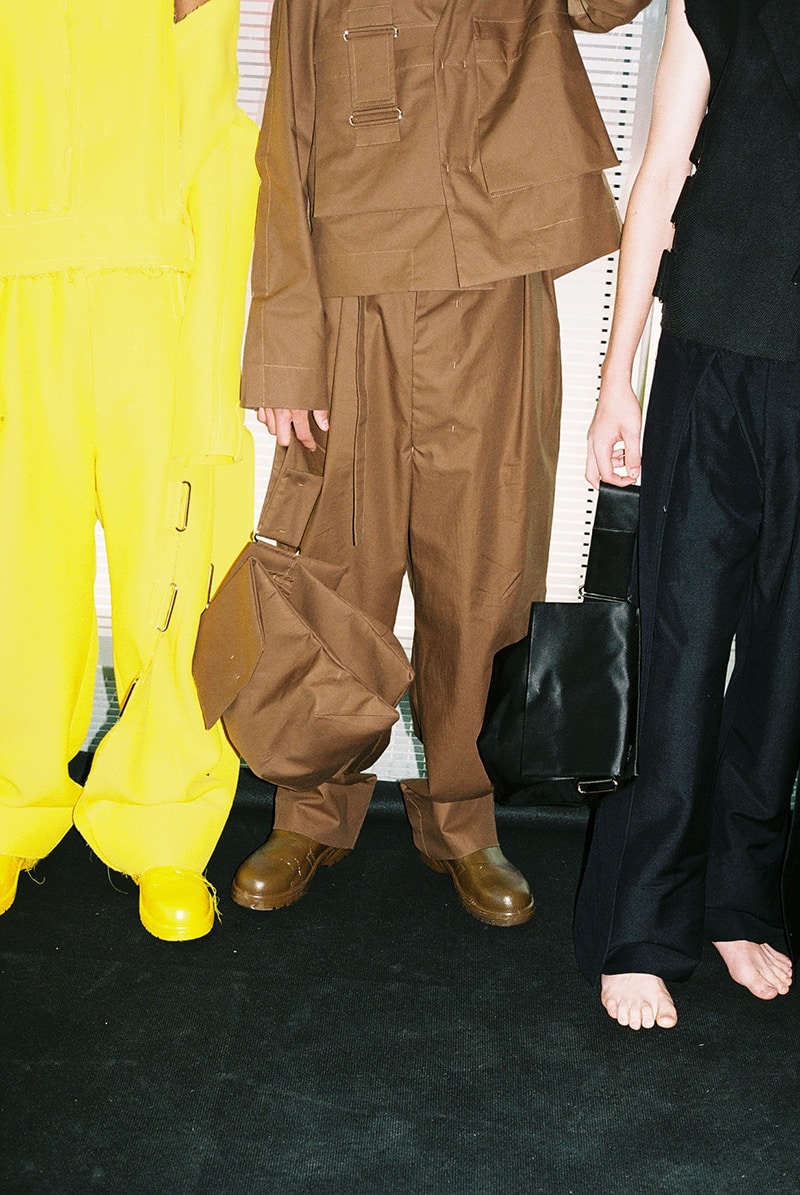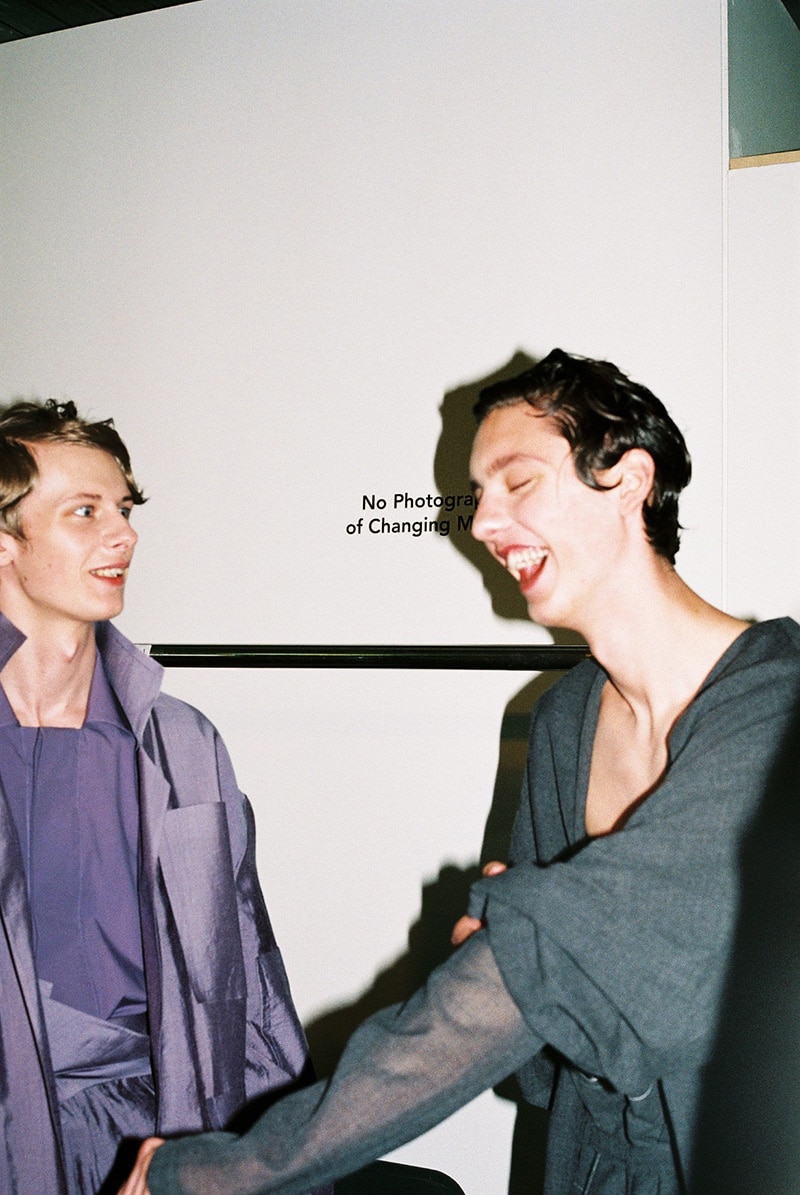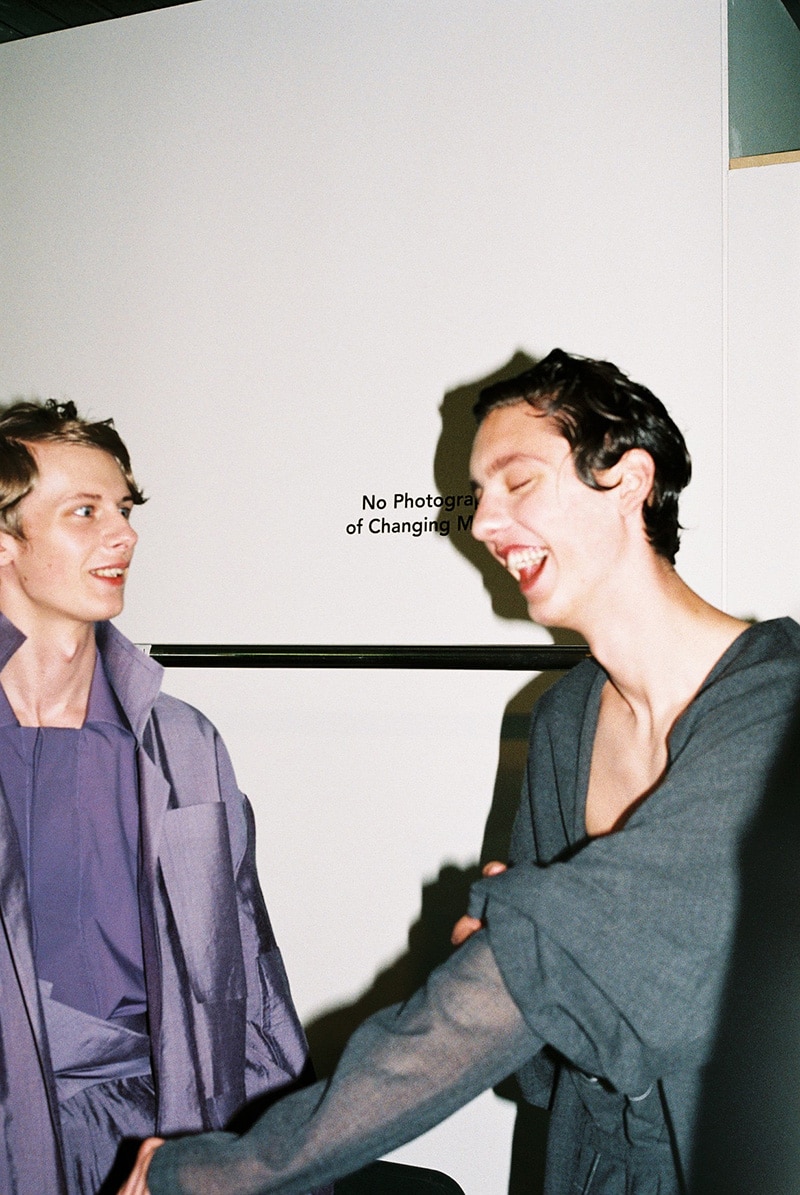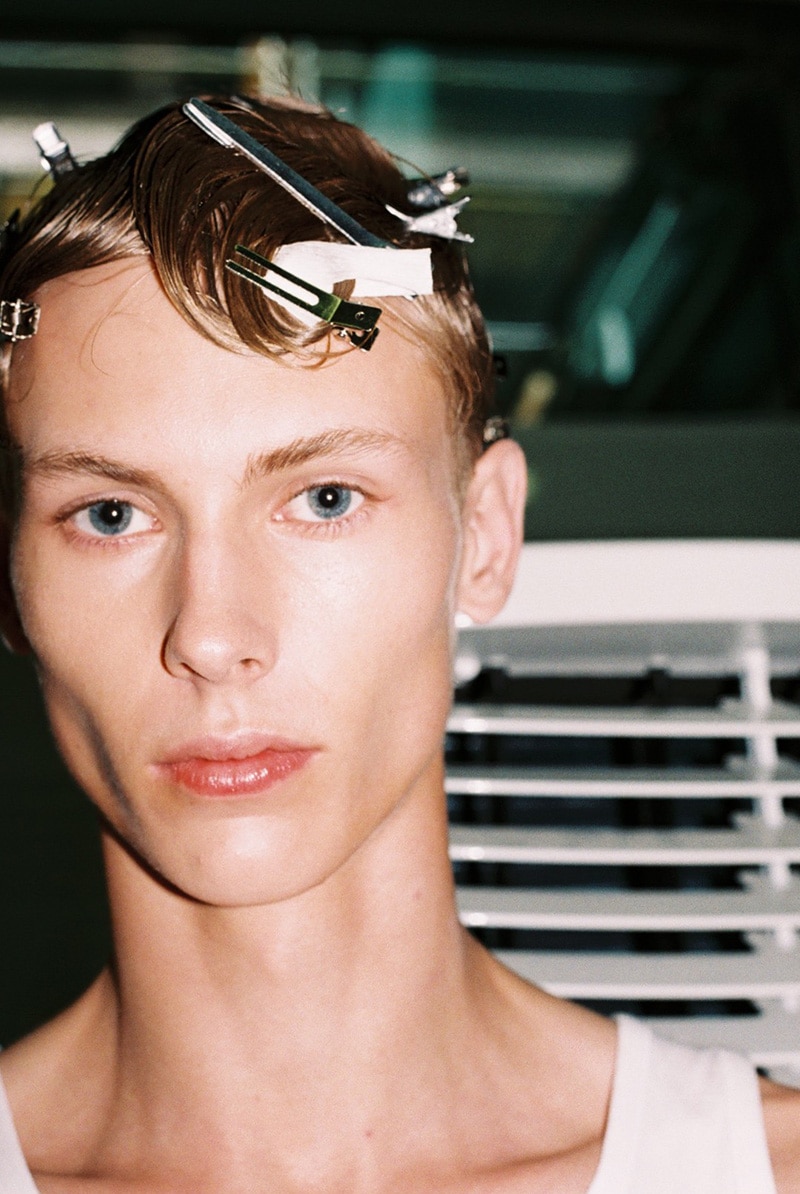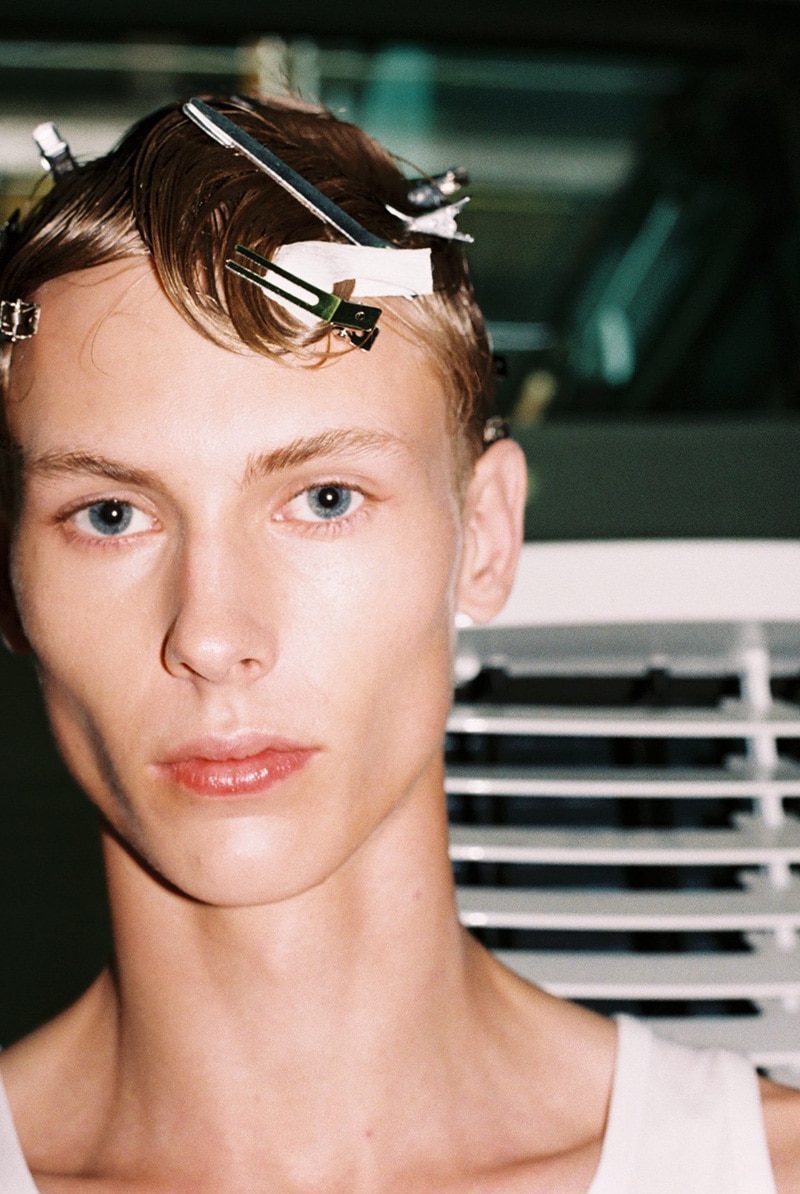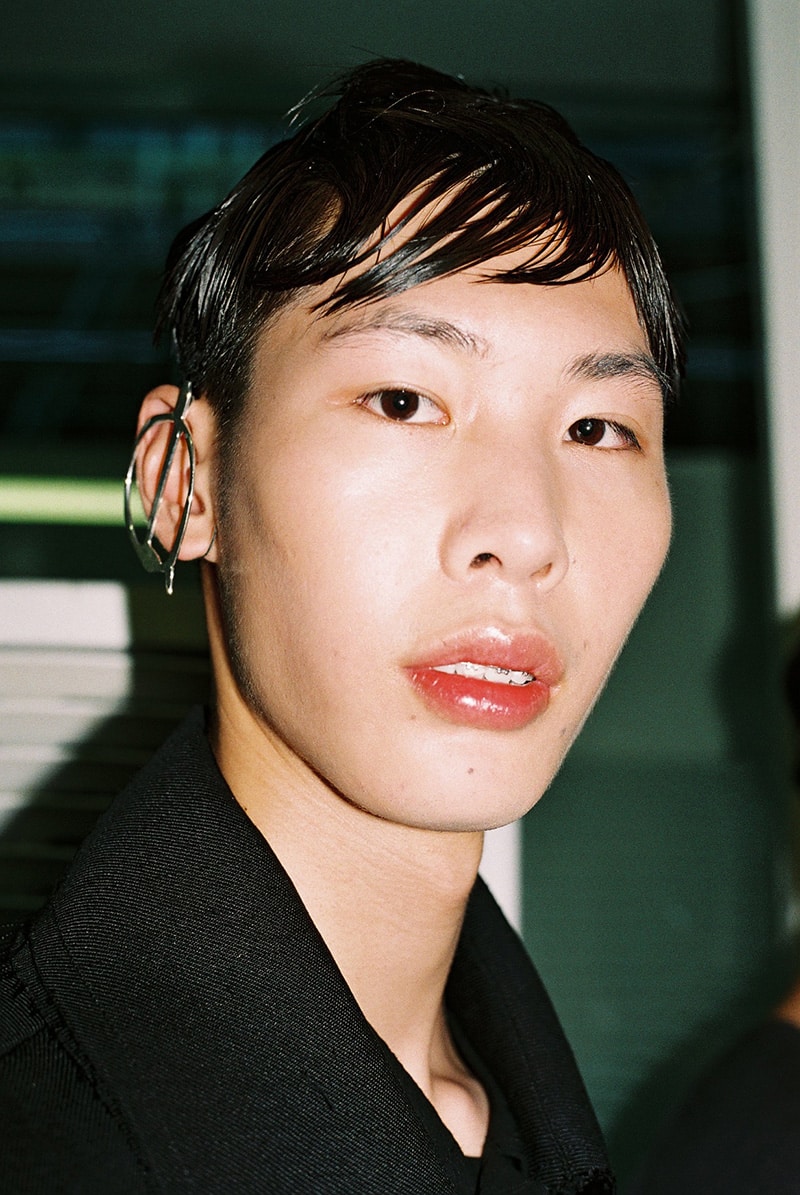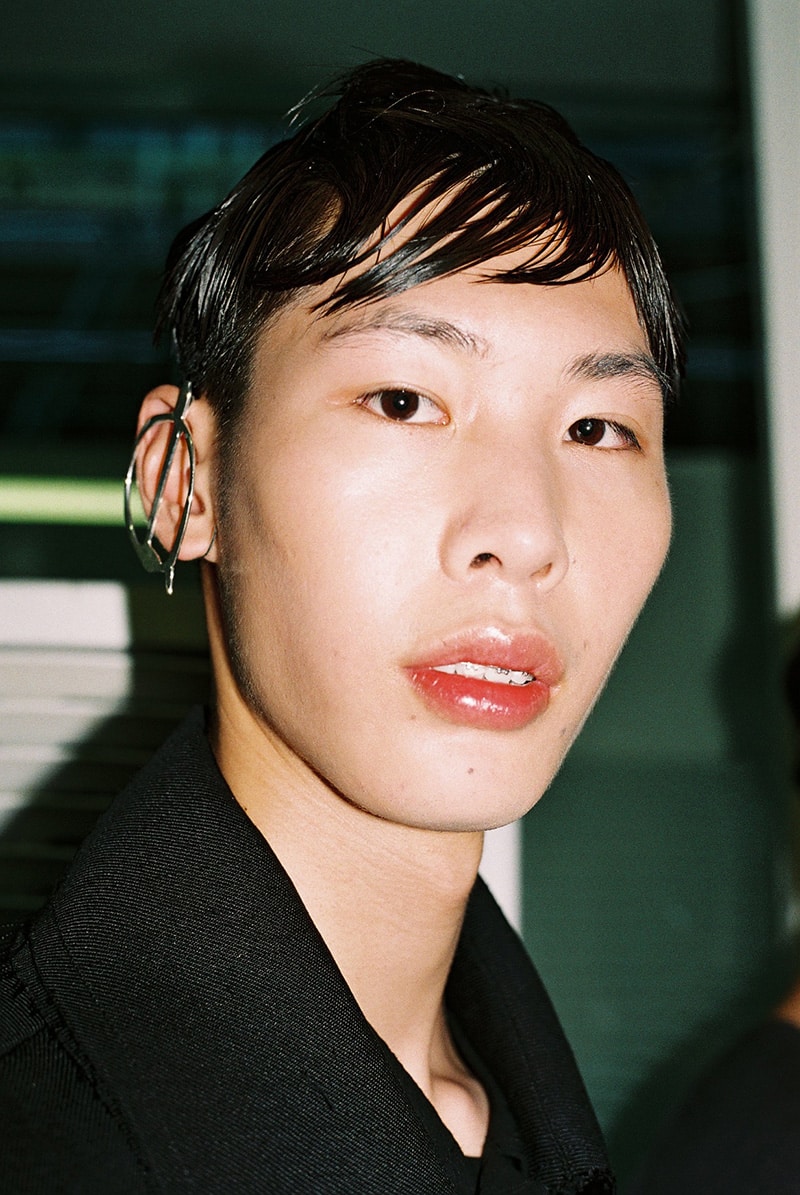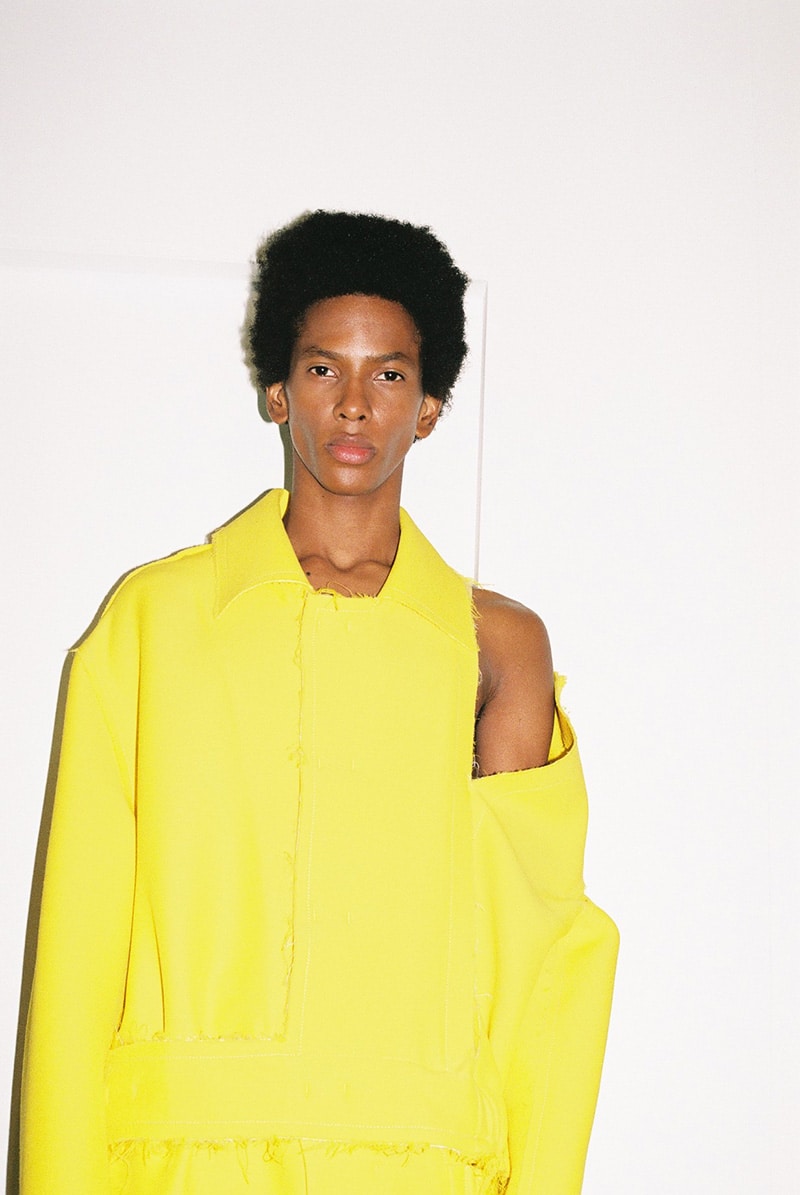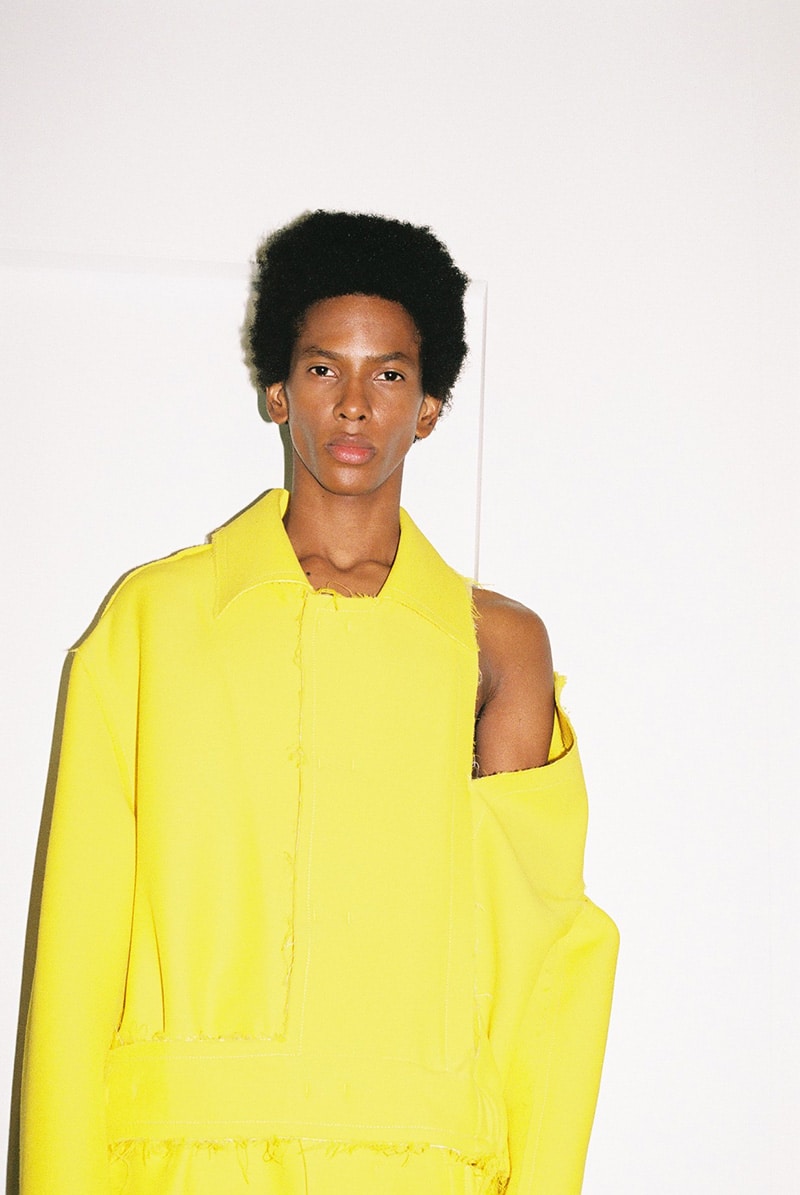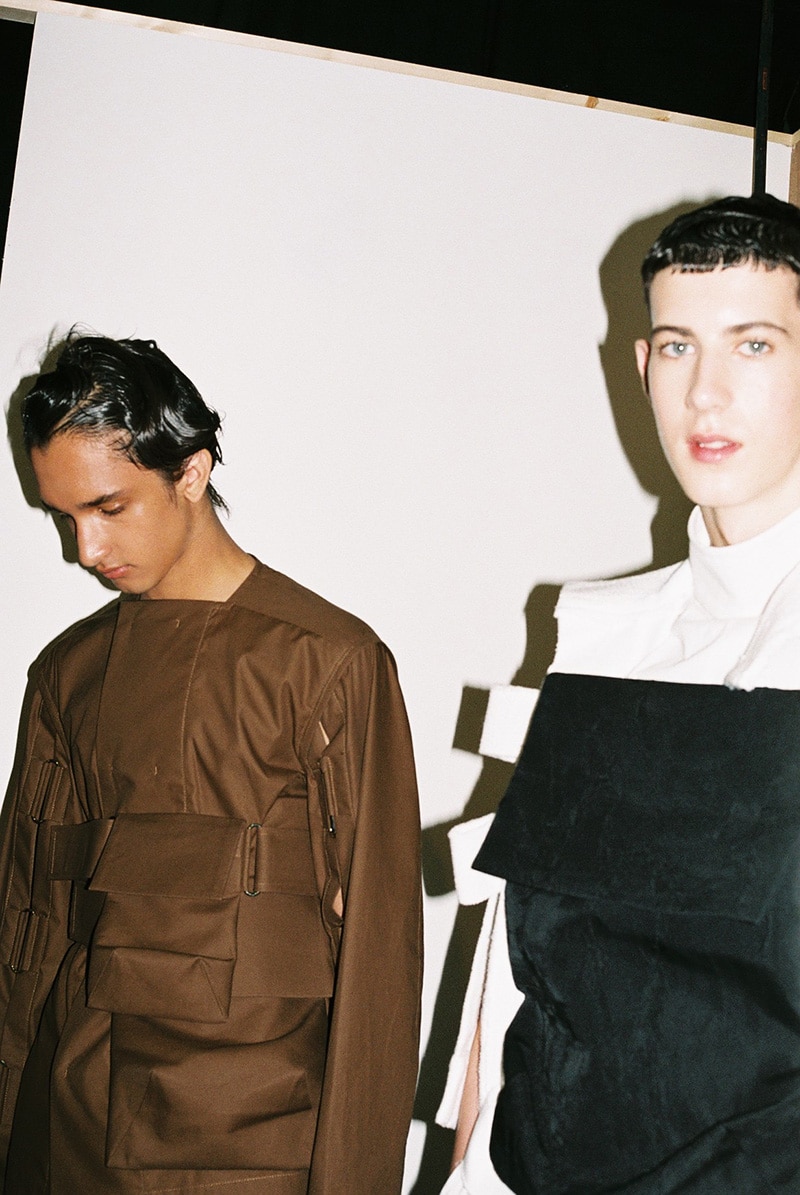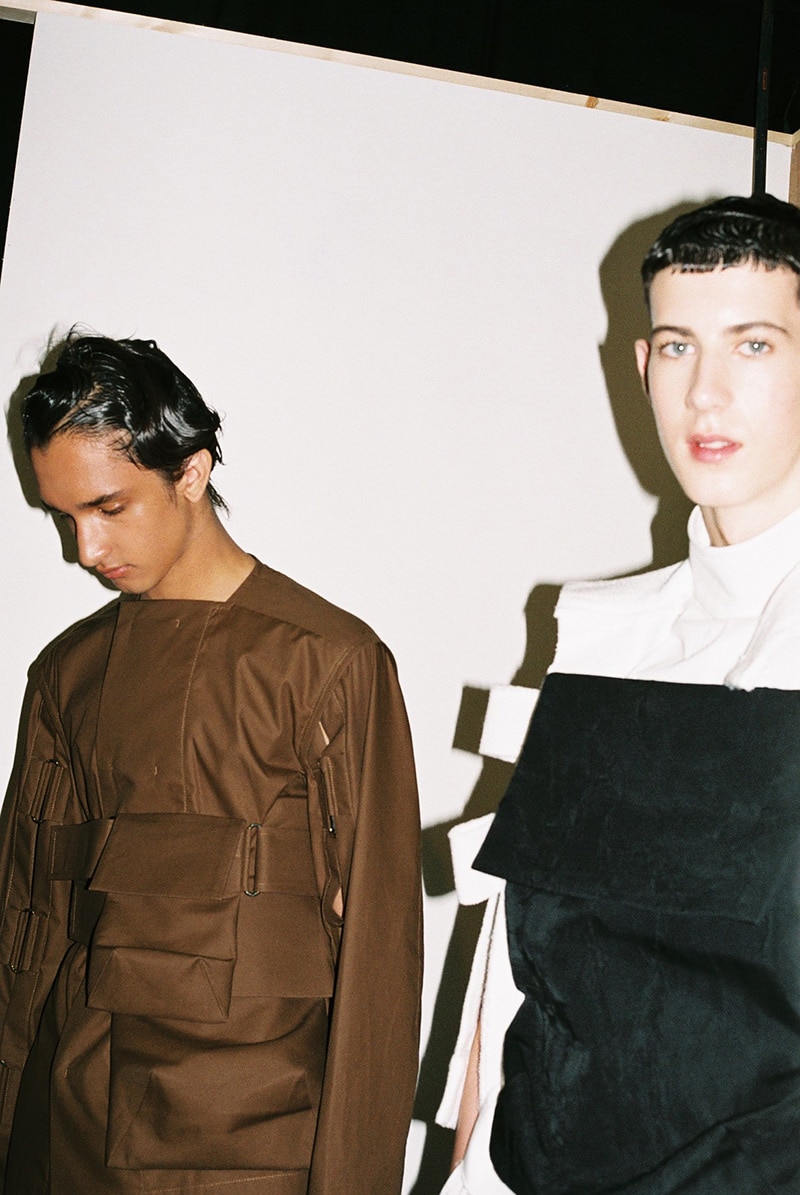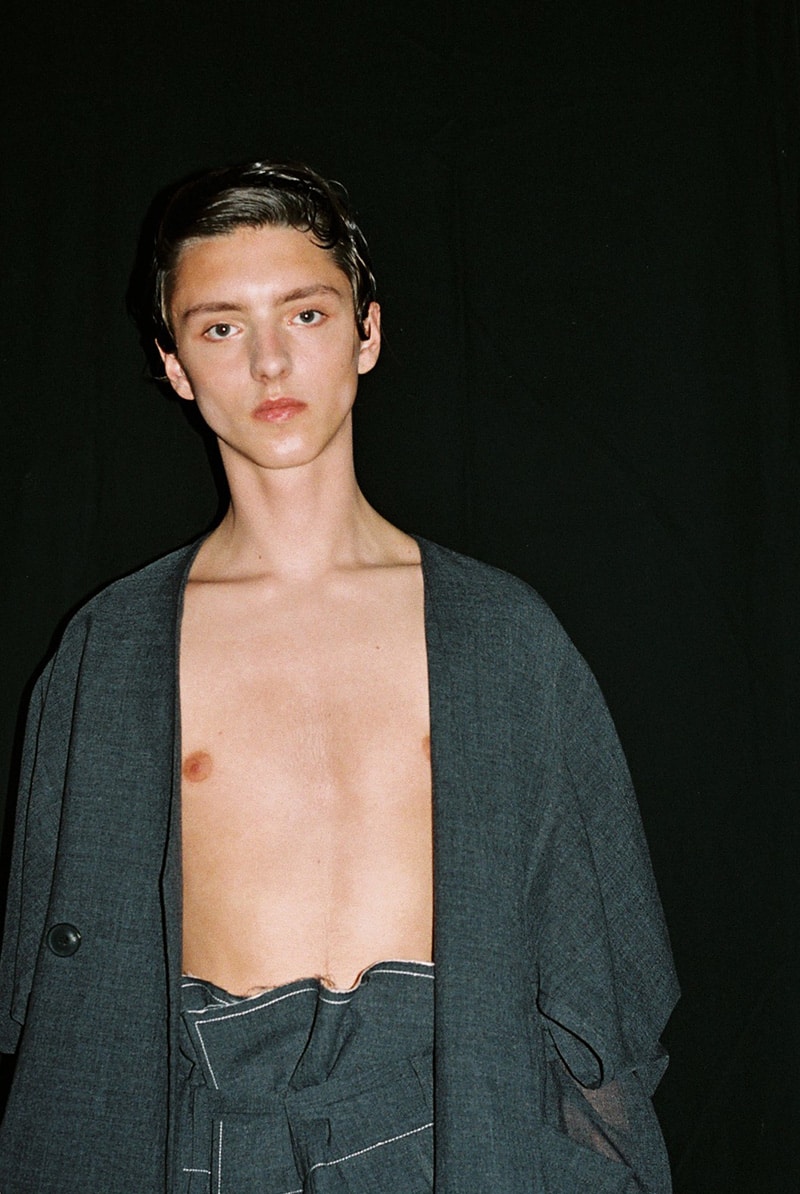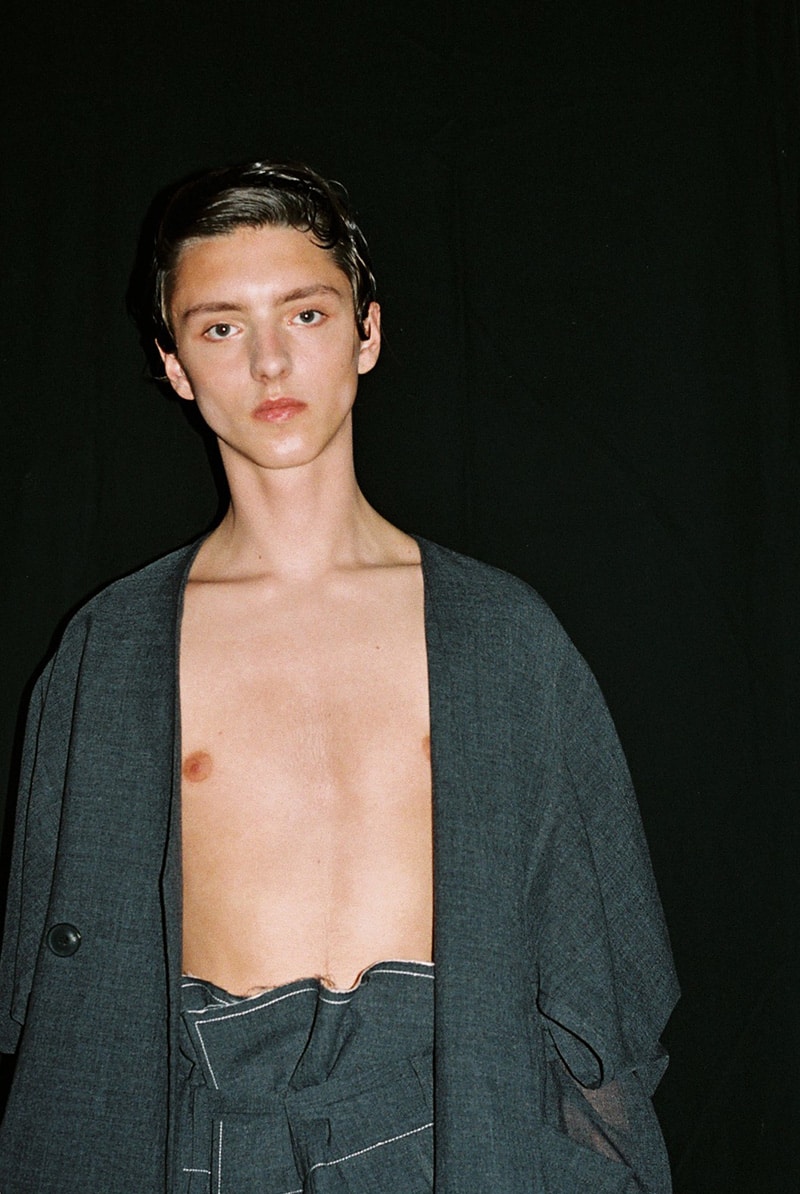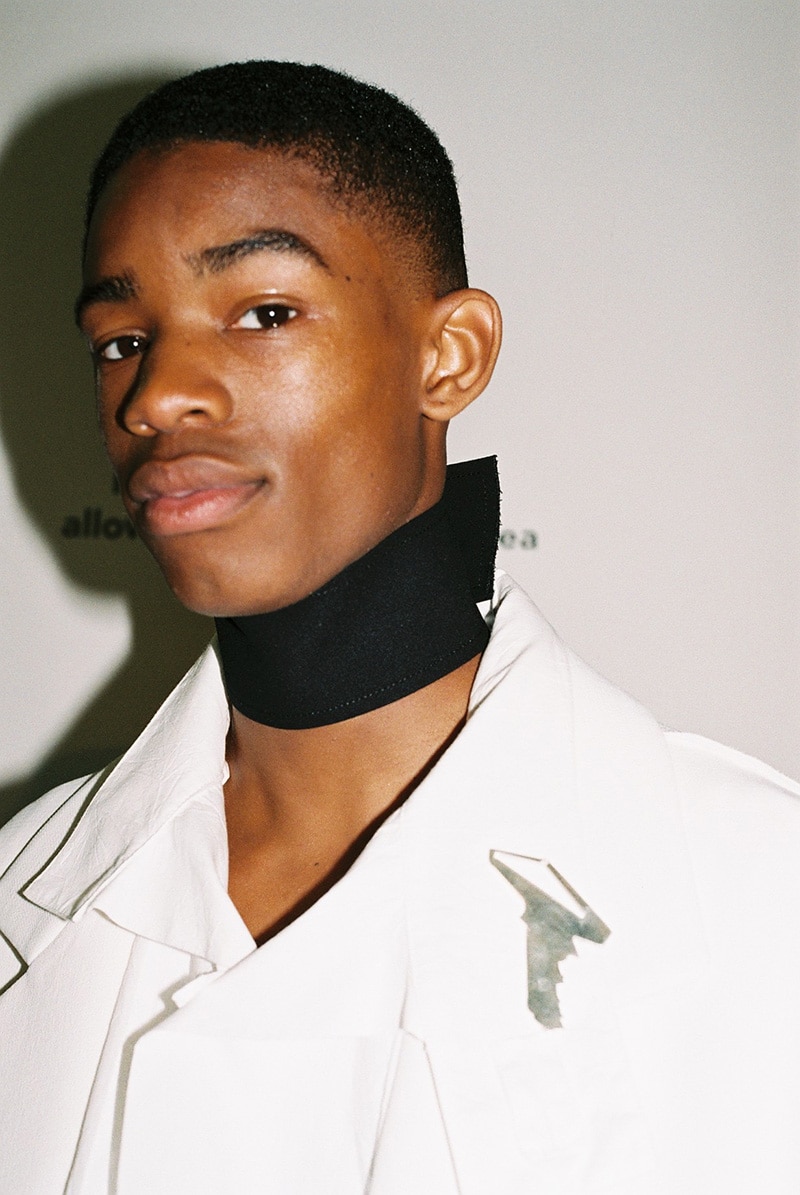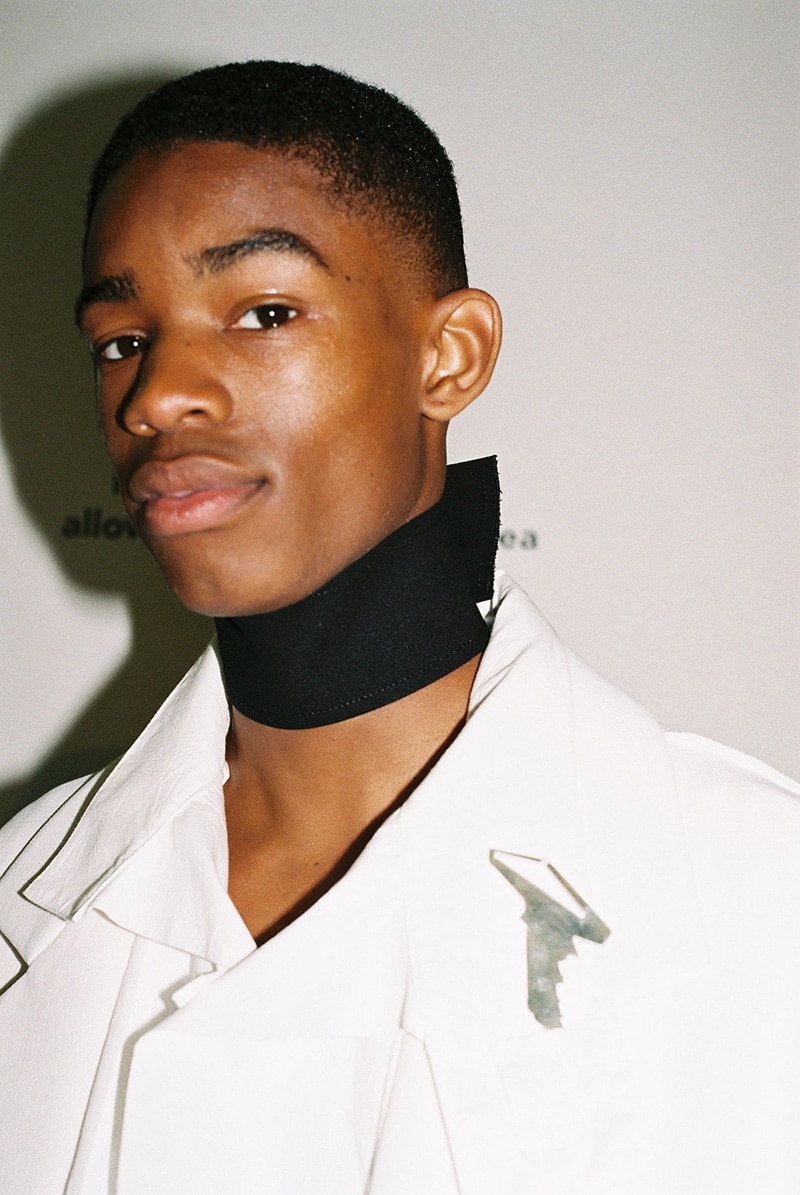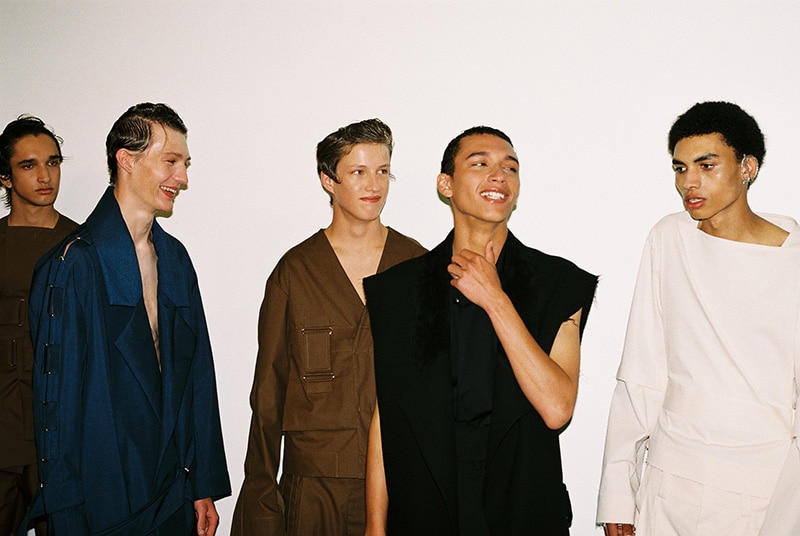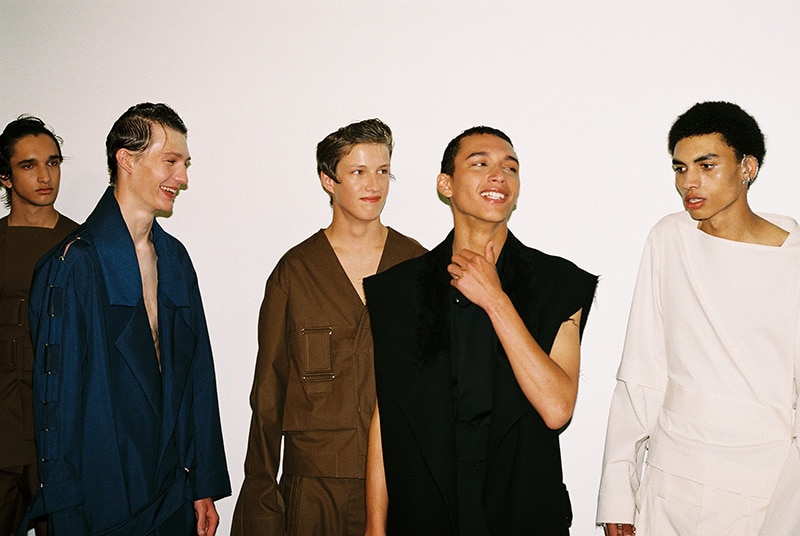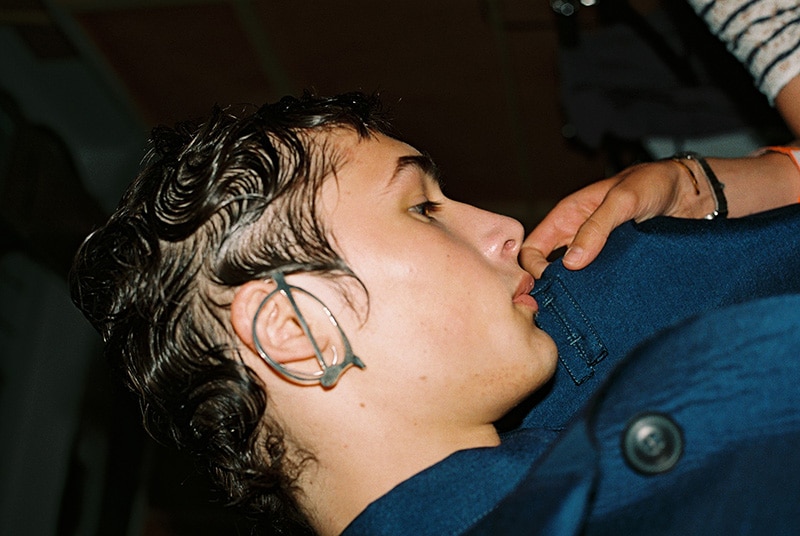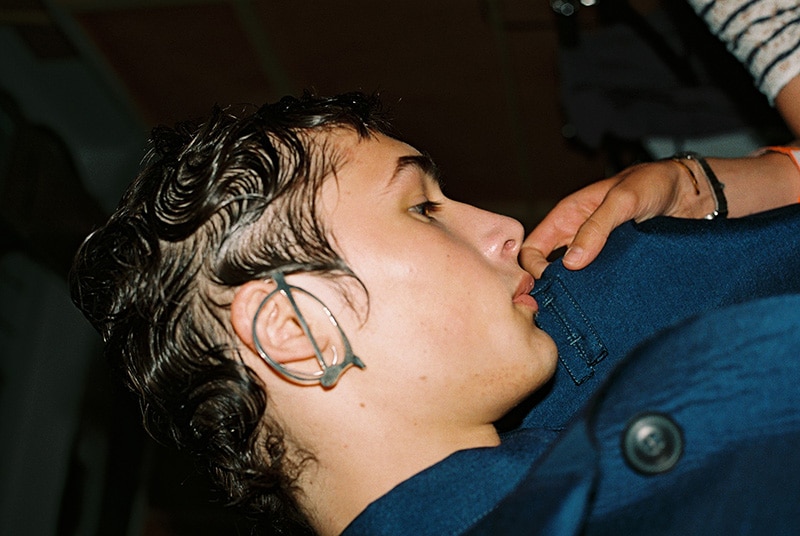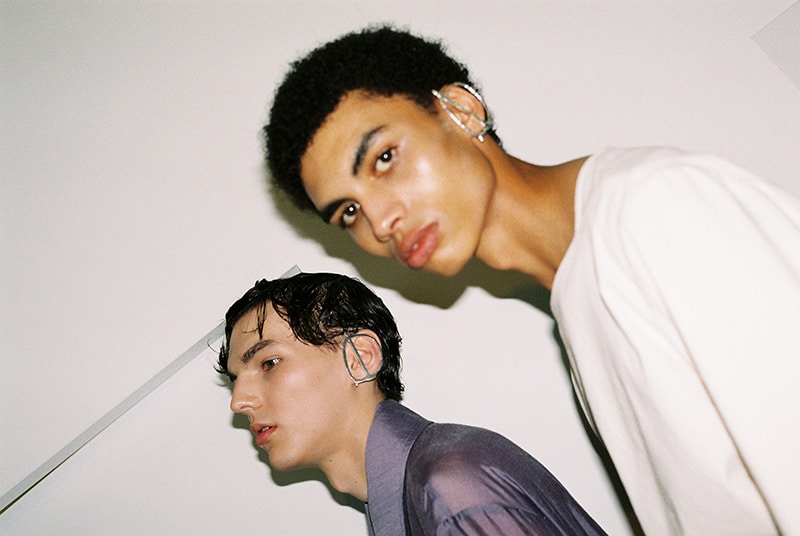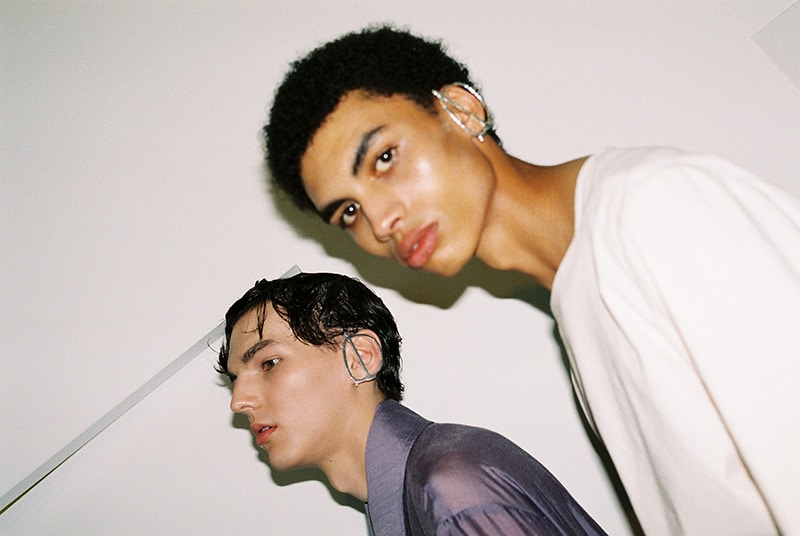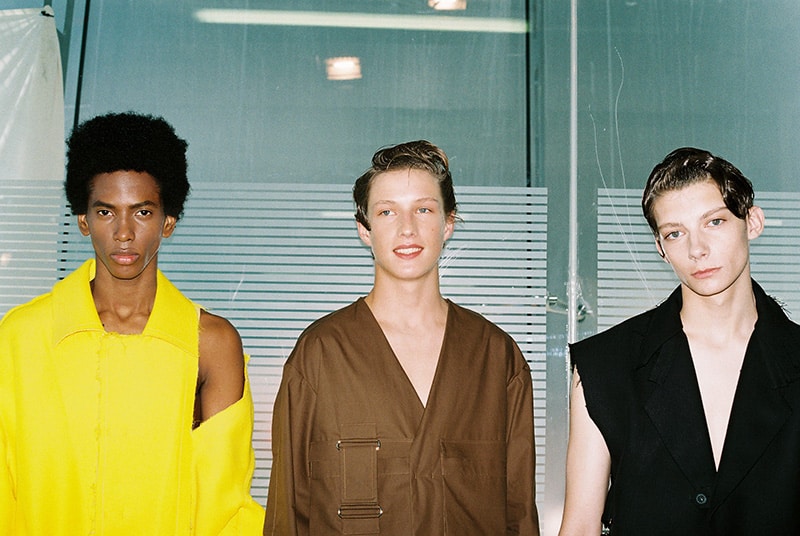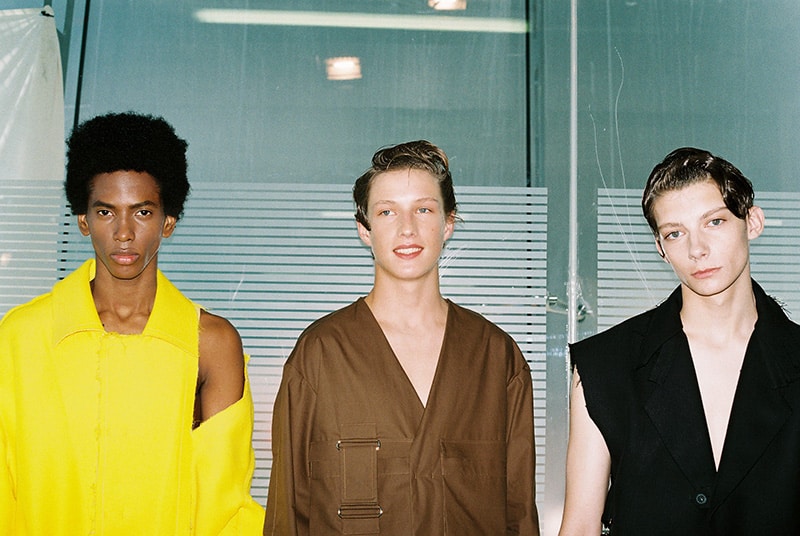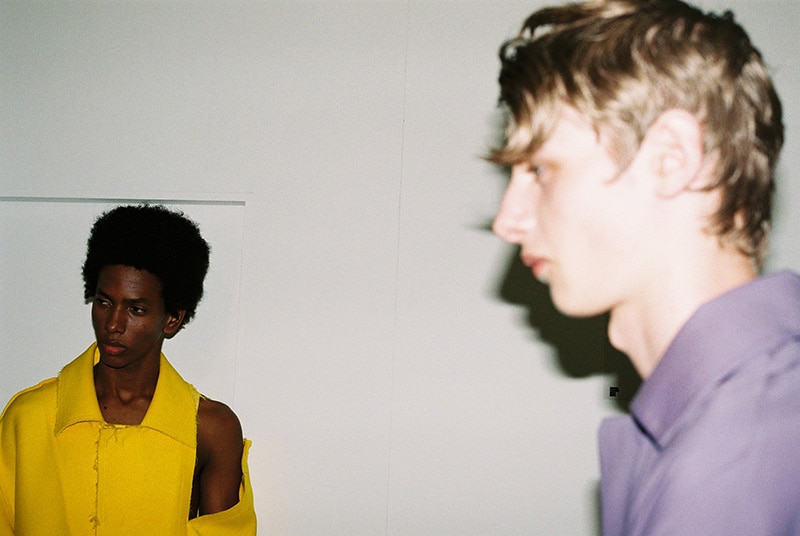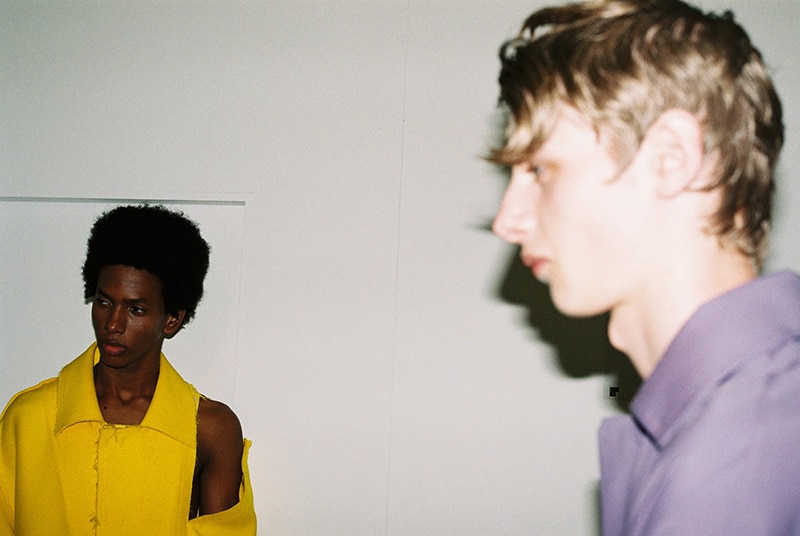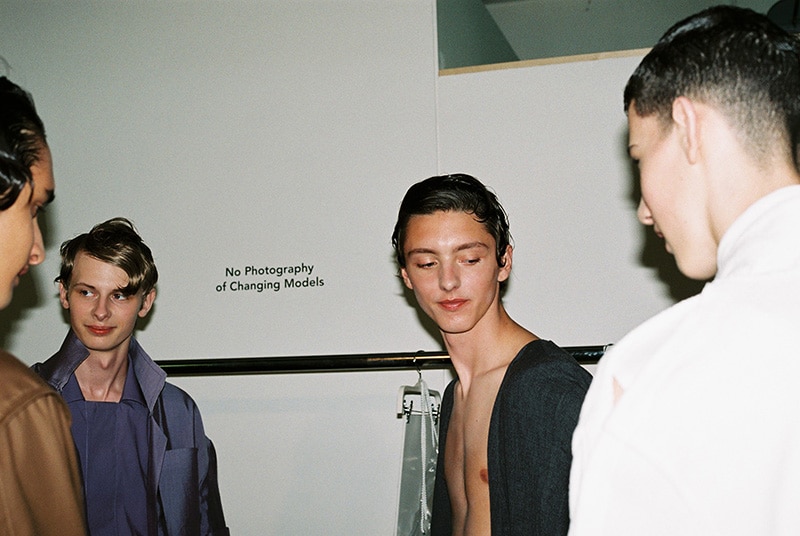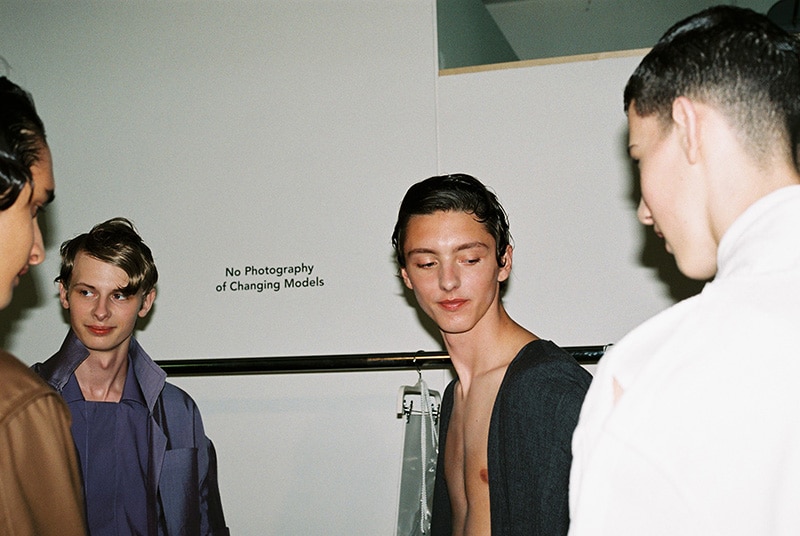 Take a look at PRONOUNCE SS18 Backstage captured by the lens of Lexi Sun during London Fashion Week Men's, in exclusive for Fucking Young!
Starting with a shocking yellow ensemble, the show begins with immediate impact. Yes Pronounce, you have our attention. Unexpectedly, the tone then shifts to muted lilacs, greys and beiges, but our alertness is unwearied when focusing in on the general ethos of this season: deliberate deconstructionism that dabbles with functionality and aesthetical placement.
It is the relationship between function and visual balance that leads this SS18 show. Utilitarian shirting with purposeful belt fastenings allows the fit to be adapted for each individual. Paired with a delicate drape in the trouser silhouette, the styling does not over compensate and deliver anything too harsh. Set to the sounds of what feels like rhythmic productivity, the soundtrack provides a heavy industrial base to the show setting. Elements of deconstruction shine through from the get go, with sleeve seams left unfinished and raw. These undone areas feel more human – a patch of vulnerable, naked skin on the shoulder, a bare, soft chest flickering through a suit jacket.
Pronounce play with the idea of function, fit and fickle beauty; coat waist-ties hang low and border on becoming a nuisance to wear, but the placement has been thoroughly considered and the model walks on indifferently. Coat pockets hang decidedly low, on the brink of becoming useable, but just high enough to be of purpose. Larger pockets, the emblem of fashionable function are overtly attached to the chest and back of a few pieces; they may lack sleeves, but what purpose do such sleeves serve in the summertime anyway?
Pronouce's progressive take on the balance of dressing this season feels both secure and smart, an interesting study of clothing and the function of menswear pieces in general.