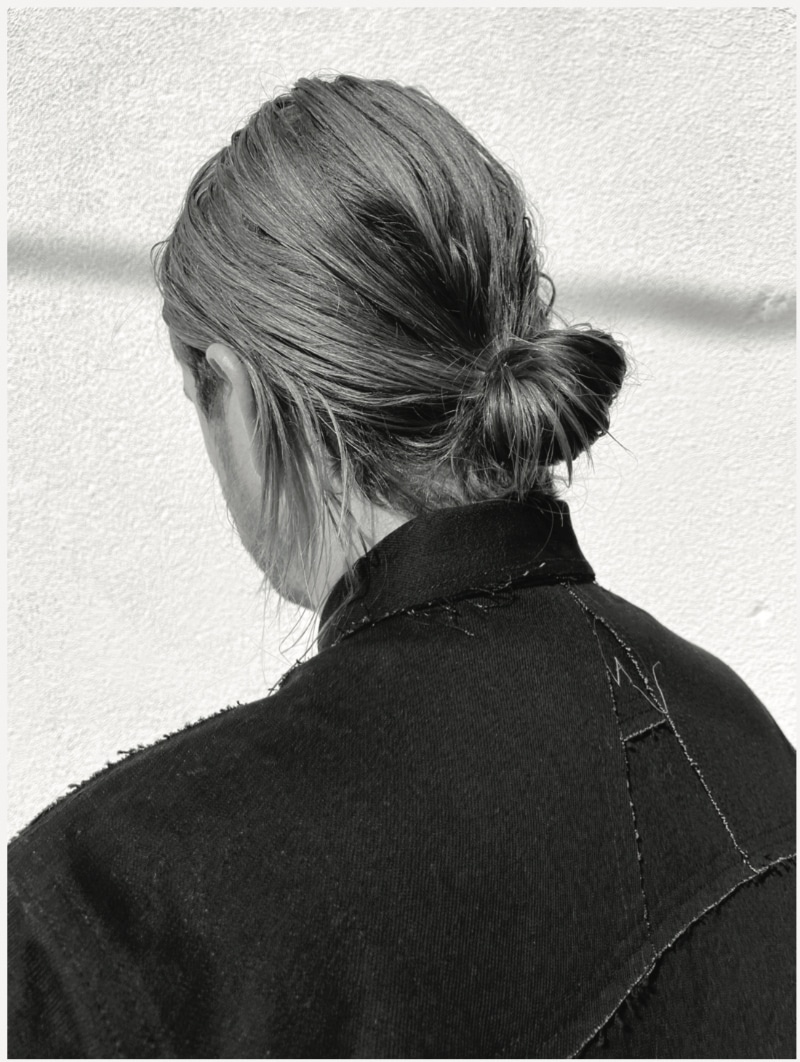 Can clothes bring humanity closer together? Questions and ideas like this are what designer Drew Curry asks himself with his brand AIREI as a tool highlighting the human touch by allowing the imperfections of the garments to become the focus. The heart of AIREI is about promoting humanity by elevating the perception of the outcasts, the forgotten, and misunderstood. In an attempt to illustrate the human condition, he uses deconstruction and reconstruction techniques to call attention to life's fragility.
Since launching, the LA-based brand has already been spotted on Kendrick Lamar and Billie Eilish and picked up by Dover Street Market Los Angeles, New York and Ginza. Drew's emergence into the fashion industry was driven by curiosity, culture and cultivation. We too were driven to Drew's work out of curiosity and wanted to deconstruct AIREI further with him through simple dialogue.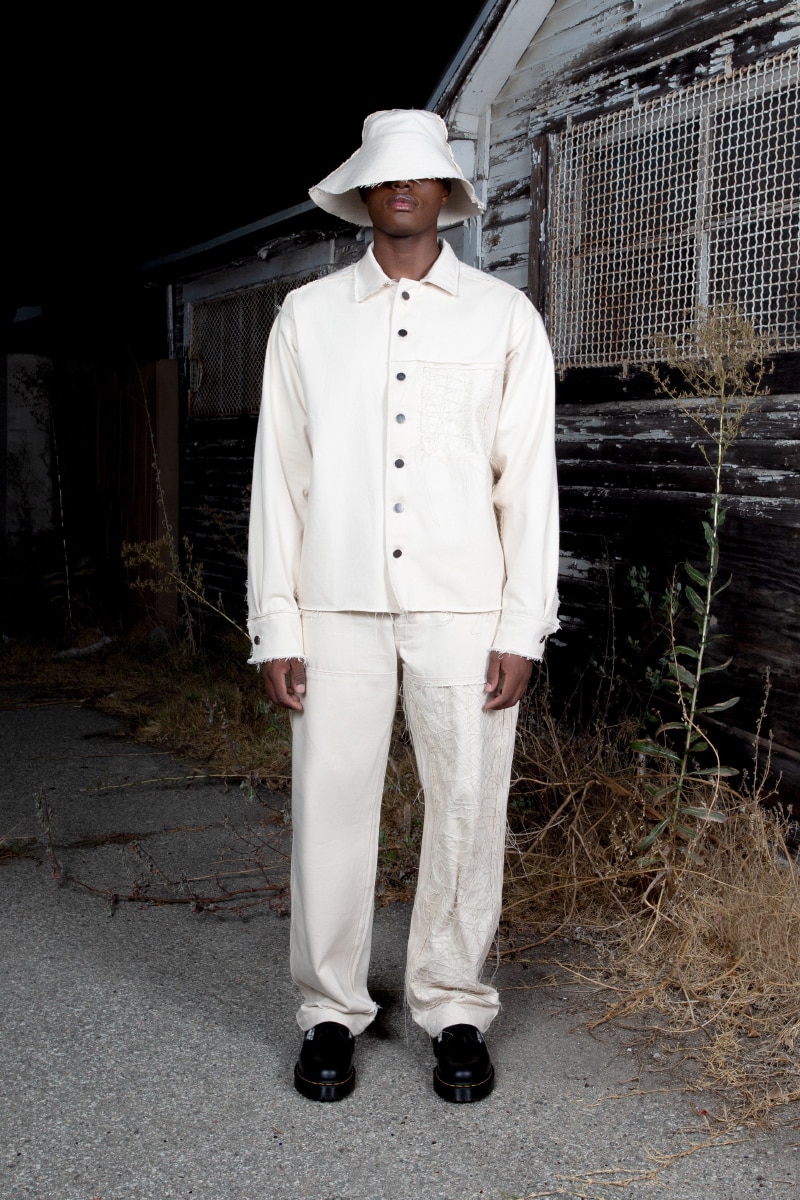 Let's start at the beginning, what does AIREI mean? Tell us the story behind the name.
The word "airei" came to me in a dream. When I looked it up to see if it had any meaning, I found out that it's a Greek word, and its earliest uses were found in the Bible. It is a contranym, meaning both "to lift up" and "to cut away."
I'm always interested in people's journey, and in fashion they can be pretty predictable from studying at one of the prestigious fashion institutions, followed by an internship. However, you worked on the sales floor, first contact with the customers. How was your journey and when you decided to take a risk and launch your own brand?
I didn't grow up with any fashion designers or artists in my family. Growing up, I liked to express myself in what I wore, so when I got out of high school, I thought that I would rather make things for myself. I didn't know there were art or fashion schools. Starting a business and failing a lot was my training.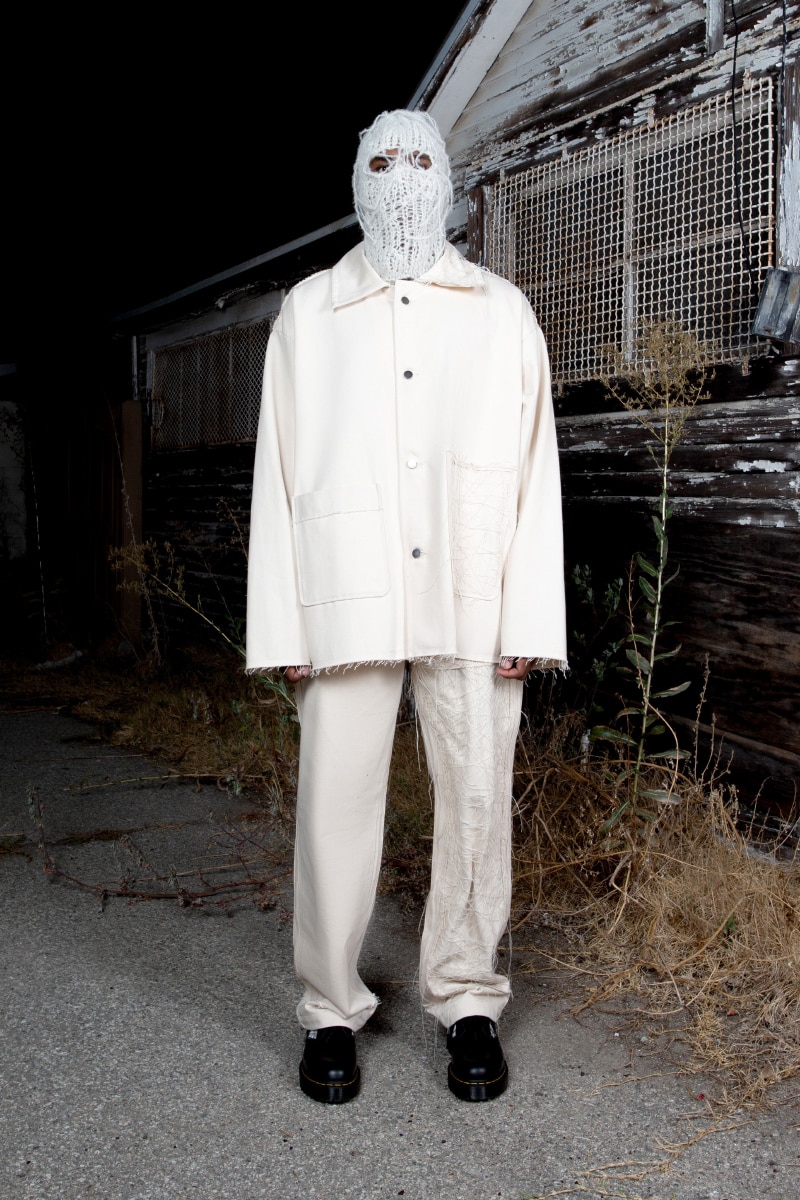 You are based in L.A. but when meeting you I found out that we have something in common, both of us are from the Seattle area. Do you think there is a Pacific-Northwest aesthetic? And how would you describe it? Can we find any of it in your work?
I don't think the Pacific-Northwest has a style. I think it's purely functional. Where we are from, the culture is much more interesting than the style. It's very diverse with many different industries and many different cultures. My work is more of a clash between my life experiences and beliefs.
Additionally, everything you make is really handmade, who else makes up your team?
We are a very hands-on team. Everything is made and finished here in Los Angeles. We have a small network of tailors and seamstresses that help us create our pieces, and their names are signed on the pieces they finished.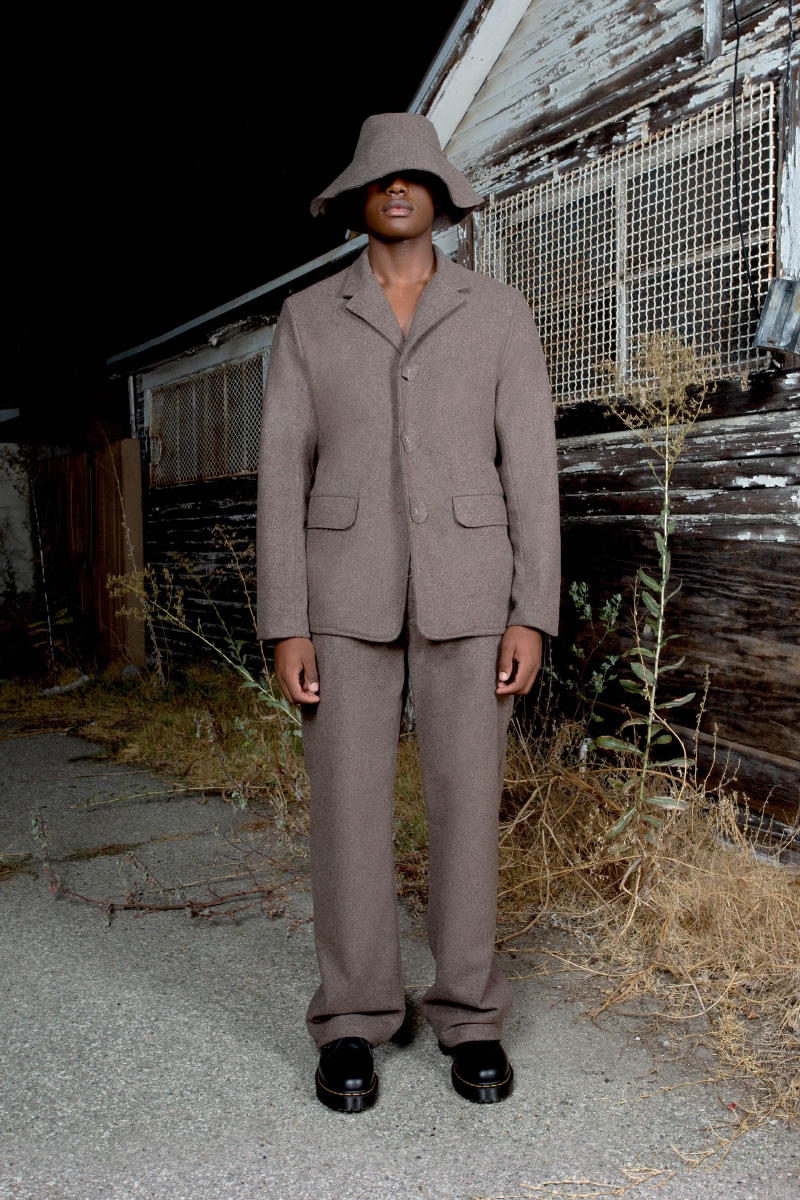 It's hard to source cotton in a responsible way, you use a lot of Khadi cotton. What attracted you to it?
The memories of my time spent in India are some of my most imperative experiences. Khadi was made mainstream by Mahatma Gandhi when he was encouraging peaceful protest against British rule in India. It takes a lot of manual labor to create Khadi, and because it's made by hand essentially, there are many imperfections in the fabric. AIREI is all about celebrating the human touch, and the essence of the human touch is palpable in the khadi fabric. I feel that the fabric is essential in telling our story.
One of the things that really stood out to me about your work was how it found different audiences and in a way brought people together, like a common thread through joy and authenticity. I usually find that more in music than fashion, but fashion can be such a communitive tool. What are you trying to say through your work?
Both art forms are about beliefs. Music absolutely brings people together, but I think it's more of a conversation with yourself. Music can be enjoyed and experienced alone. Fashion is your decision on what beliefs you want to share with others. Much of our world relies on body language and what you wear is your first impression on others. There are many themes I explore within AIREI, but ultimately, I'm sharing a story of perseverance and strength, while recognizing that all of this is ephemeral. That paradox is important to me.
How important is authenticity to your work and how do you apply it?
Authenticity is everything, but I can't tell you how or if I capture it. All I can do is wake up and start every day looking deep within myself and do the best I can to listen to that voice.
Ver esta publicación en Instagram
Back in November, we saw Kendrick Lamar in one of your ensembles and most recently Jean Dawson in your knitted baklava at Coachella. On the subject of music, if we were to look at your playlist what would we find? Any surprises?
I've noticed over time that I don't listen to music like most people. Music is more of a muse for me. Much like my collections, I get on a vision, or a creative path and I call on the music to help guide me there. I will listen to the same thing for months at a time until the idea evolves. Right now, I'm listening to Henryk Gorecki almost exclusively.
Earlier this year, you were among the nominees at the LVMH Prize Showroom, how was your experience?
It was an honor to be a part of the LVMH Prize and it was a wonderful experience. I'm grateful to have shown my collection to people whom I've studied and appreciated their work from afar, as well as meet other designers that are in the trenches like myself.
One last question, what are you looking forward to the most in 2022?
I have a deep sense of gratitude to be able to create, and I'm looking forward to what I can explore within myself this year.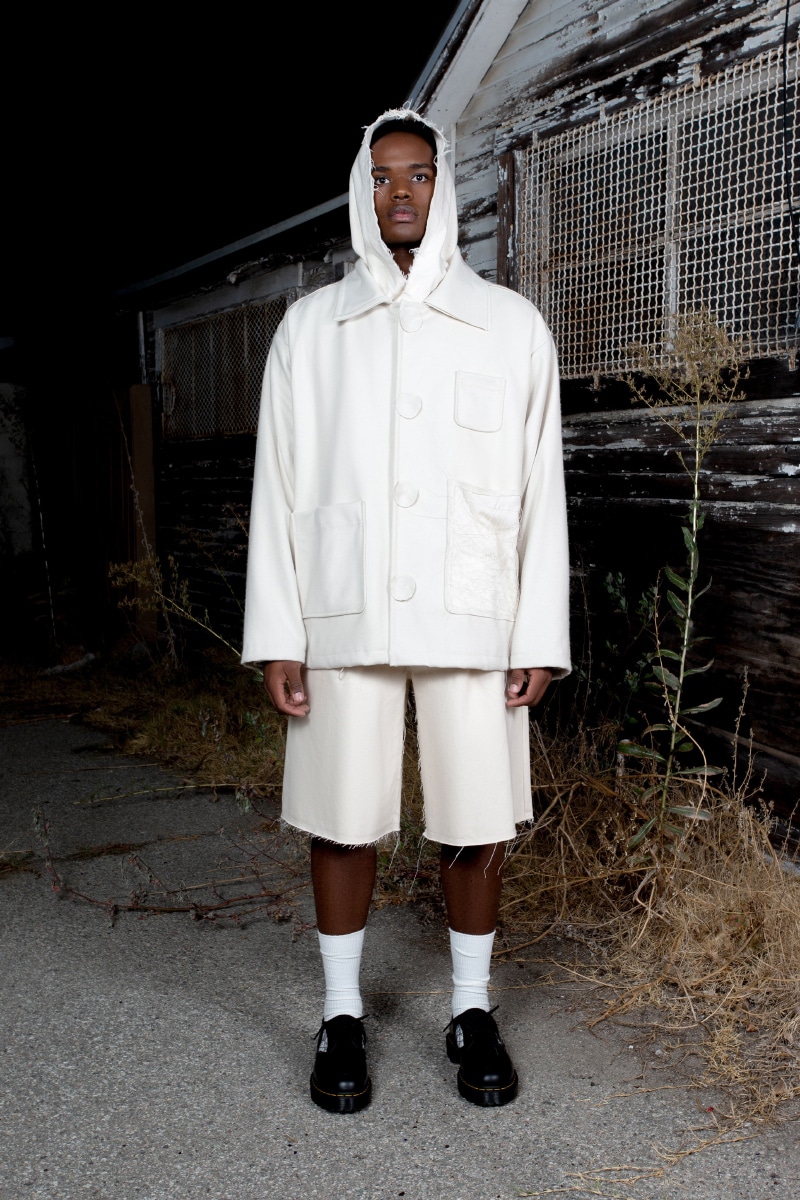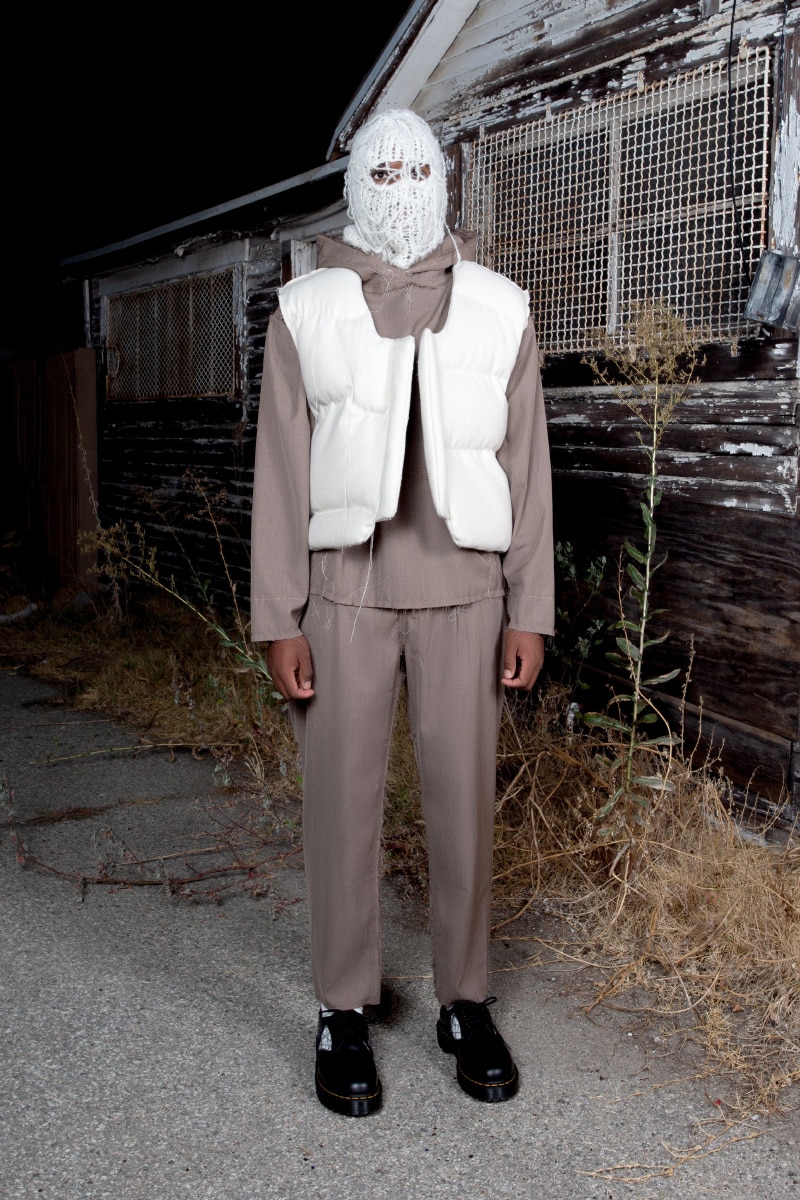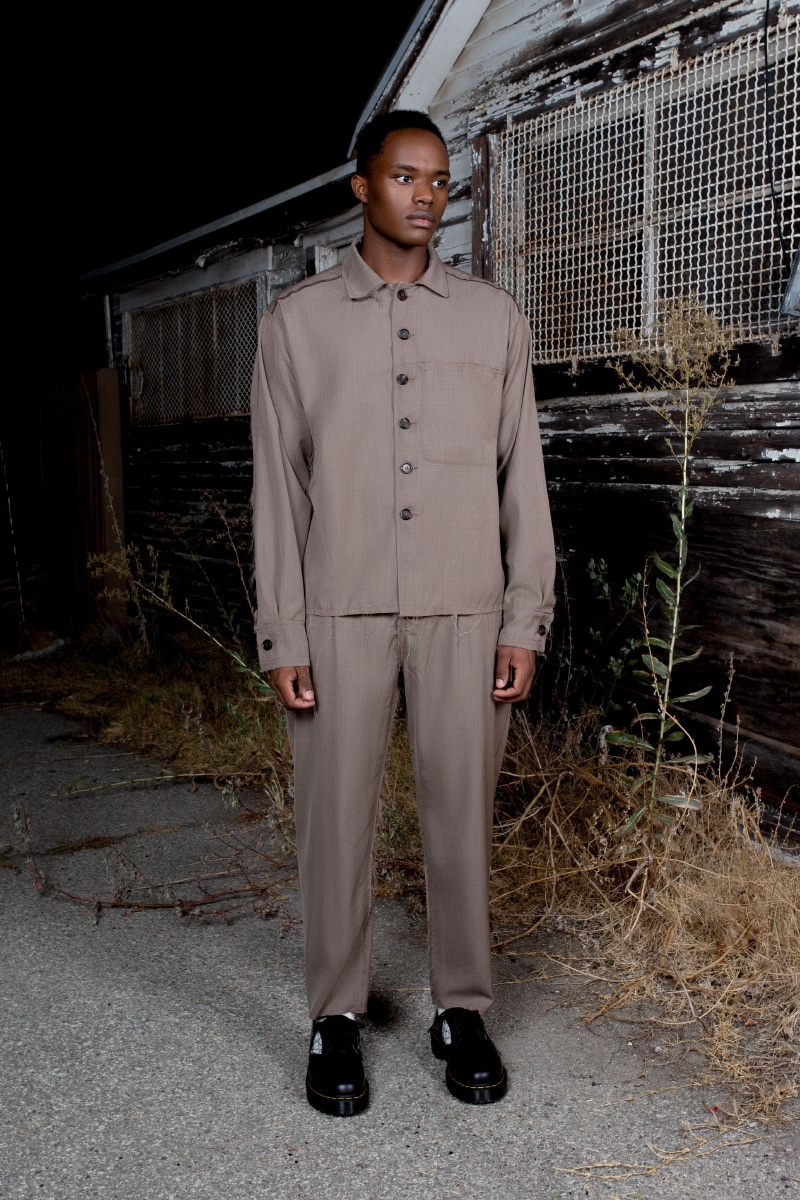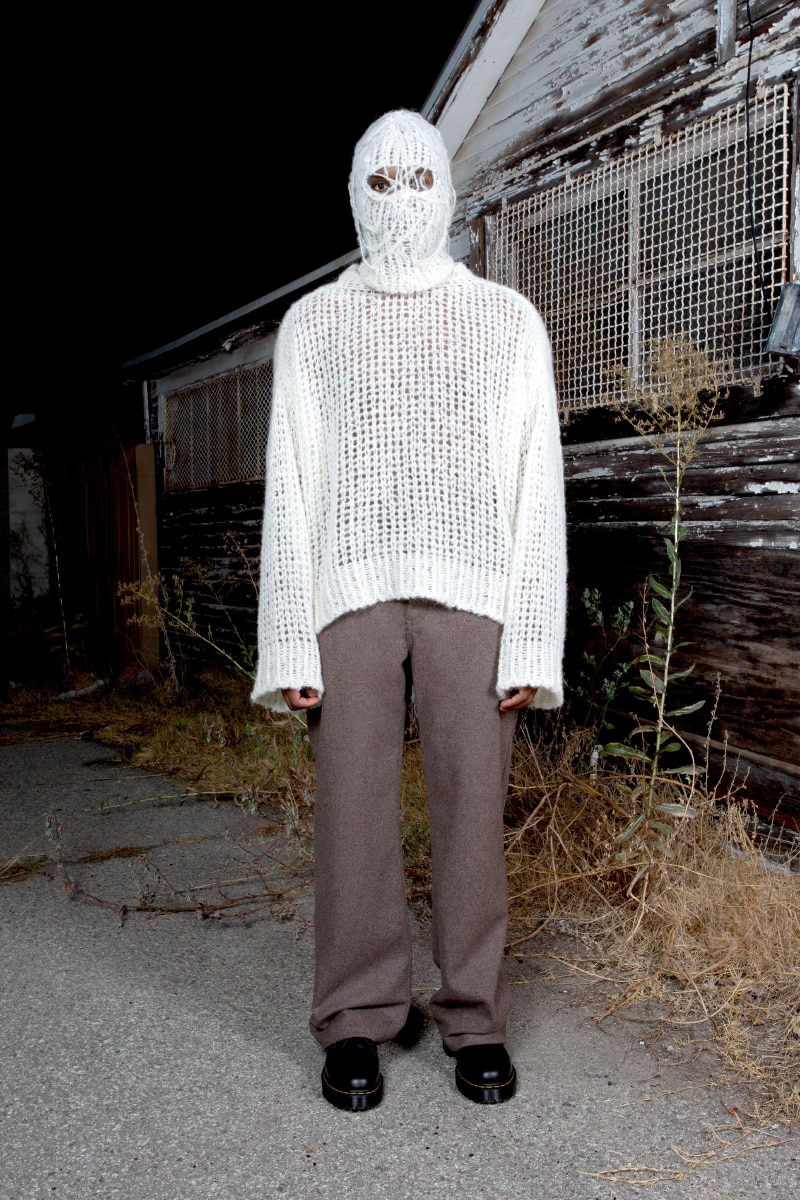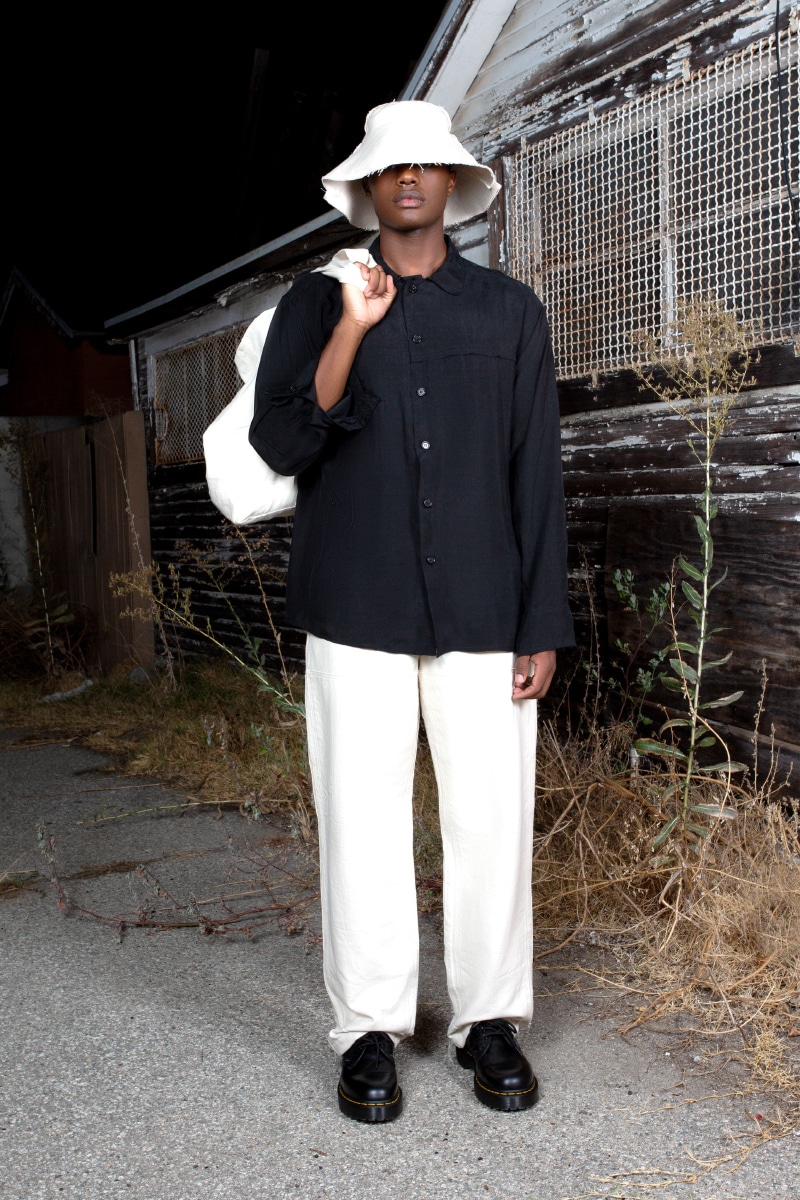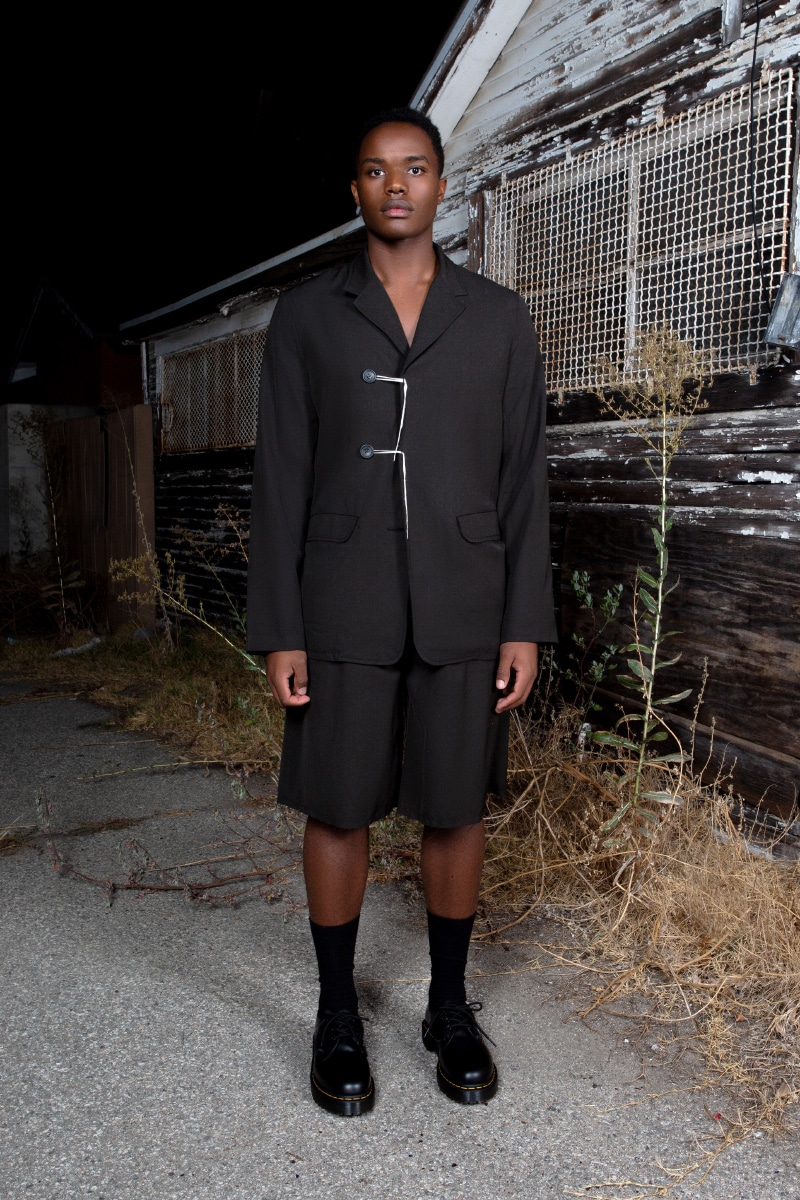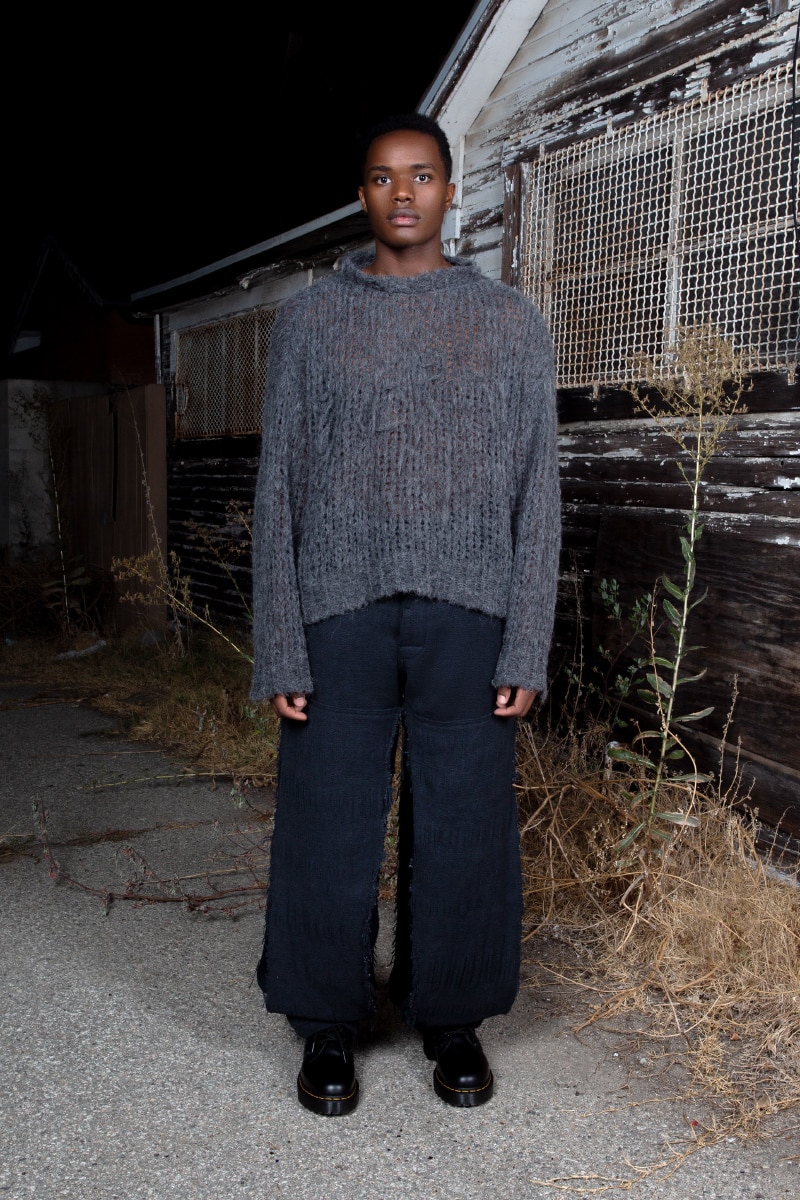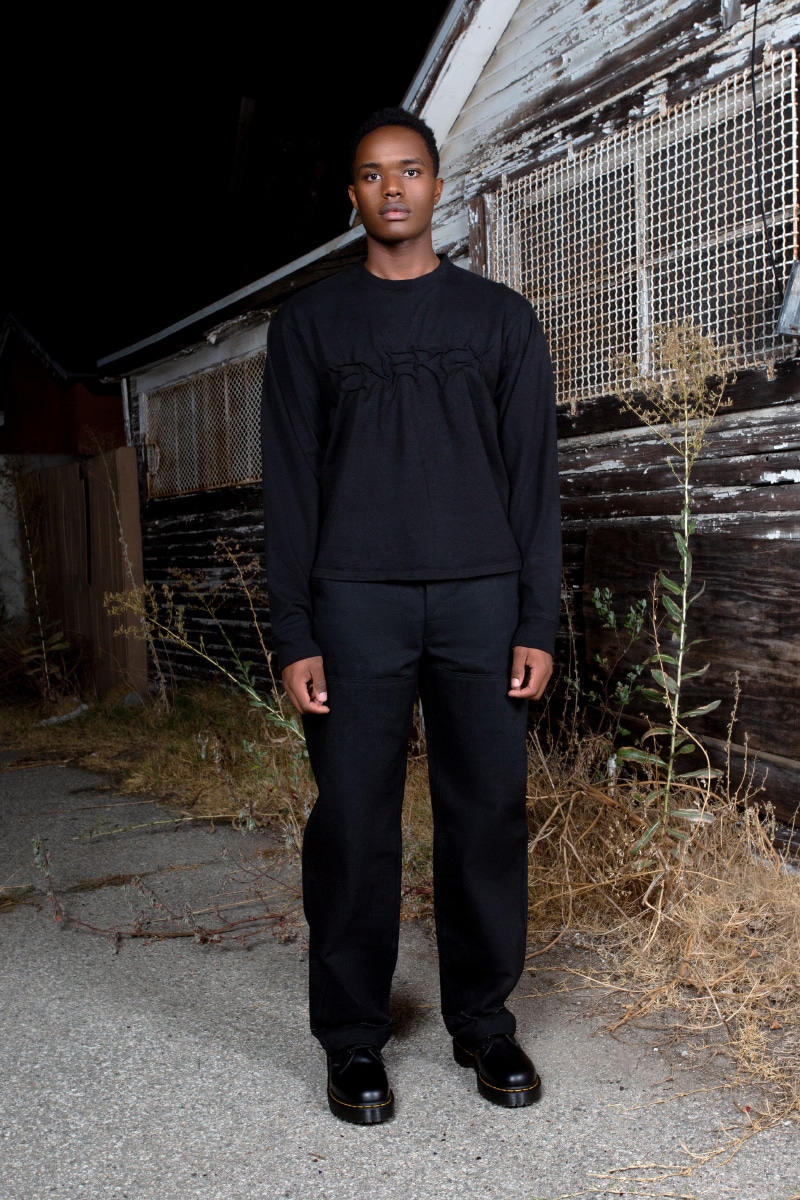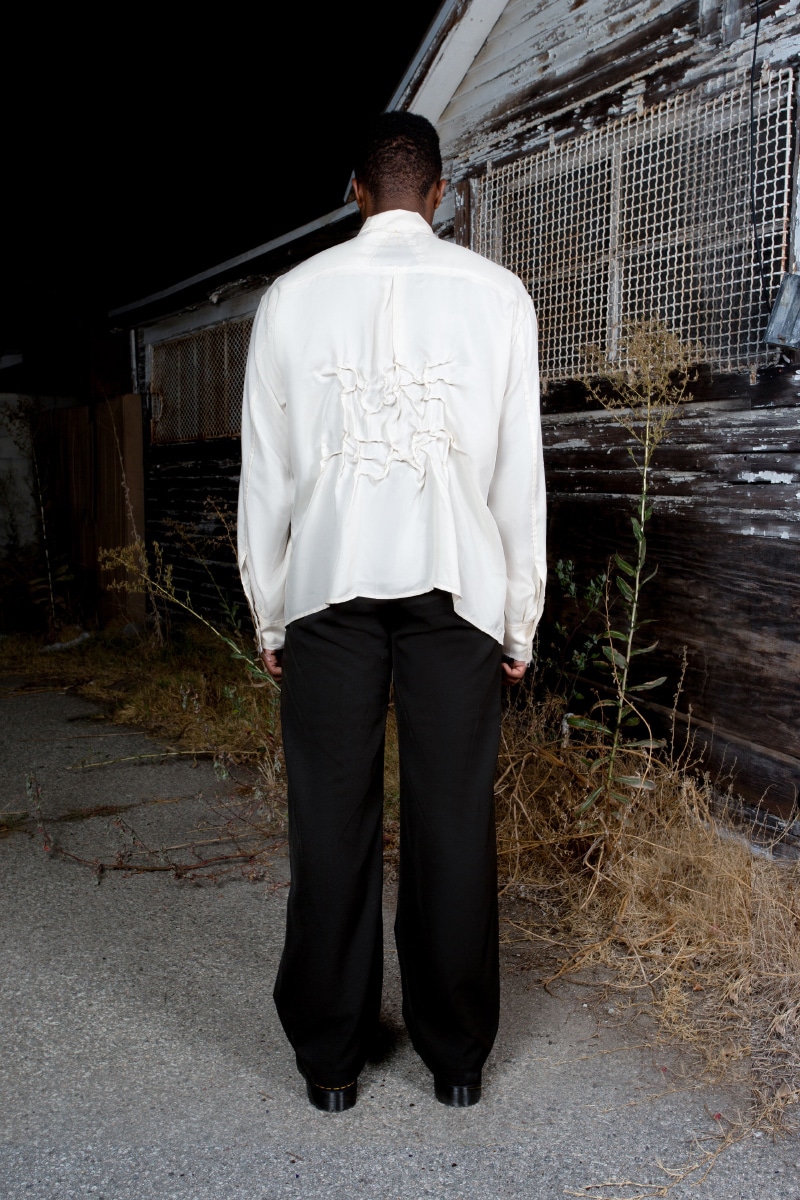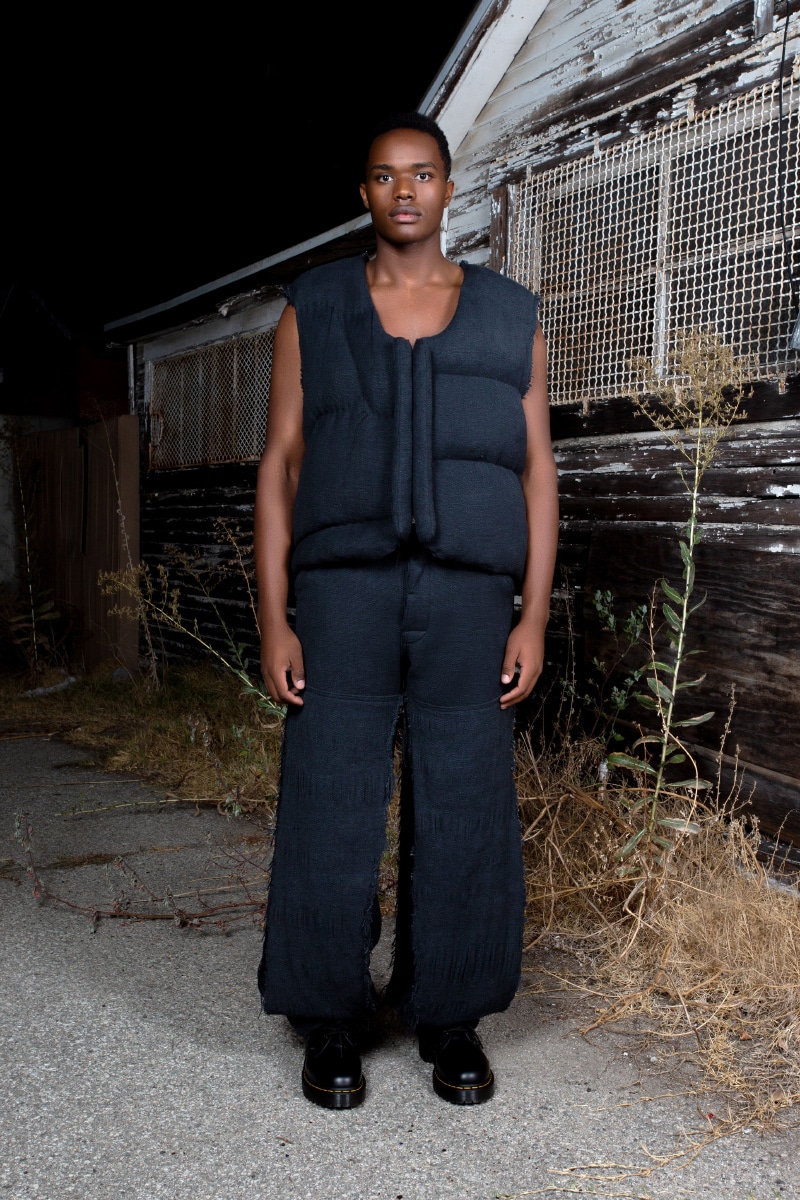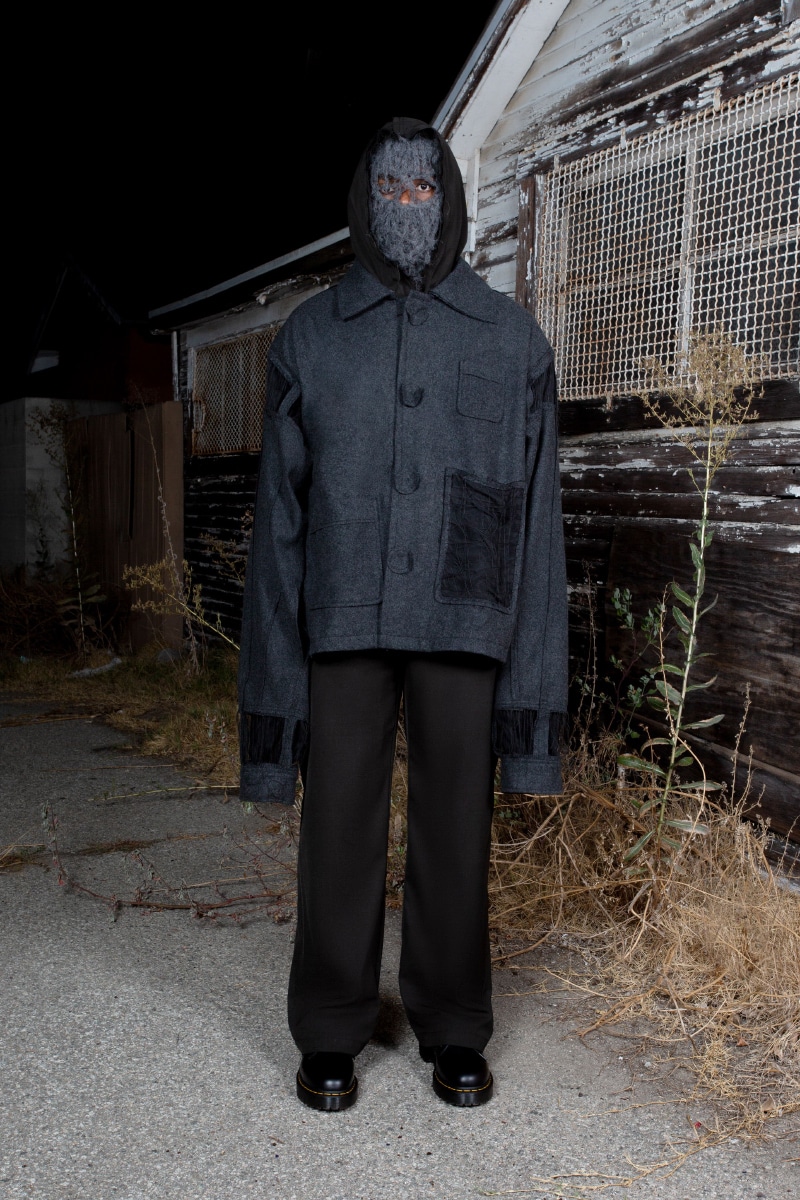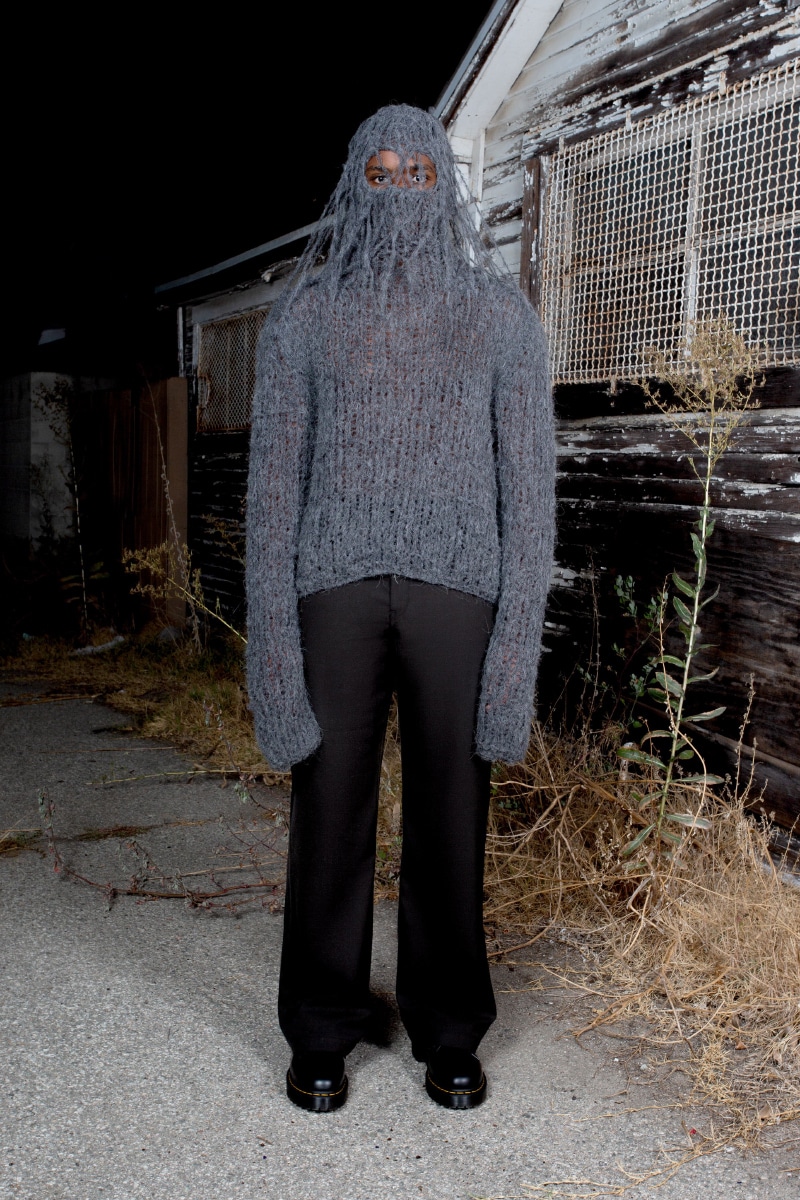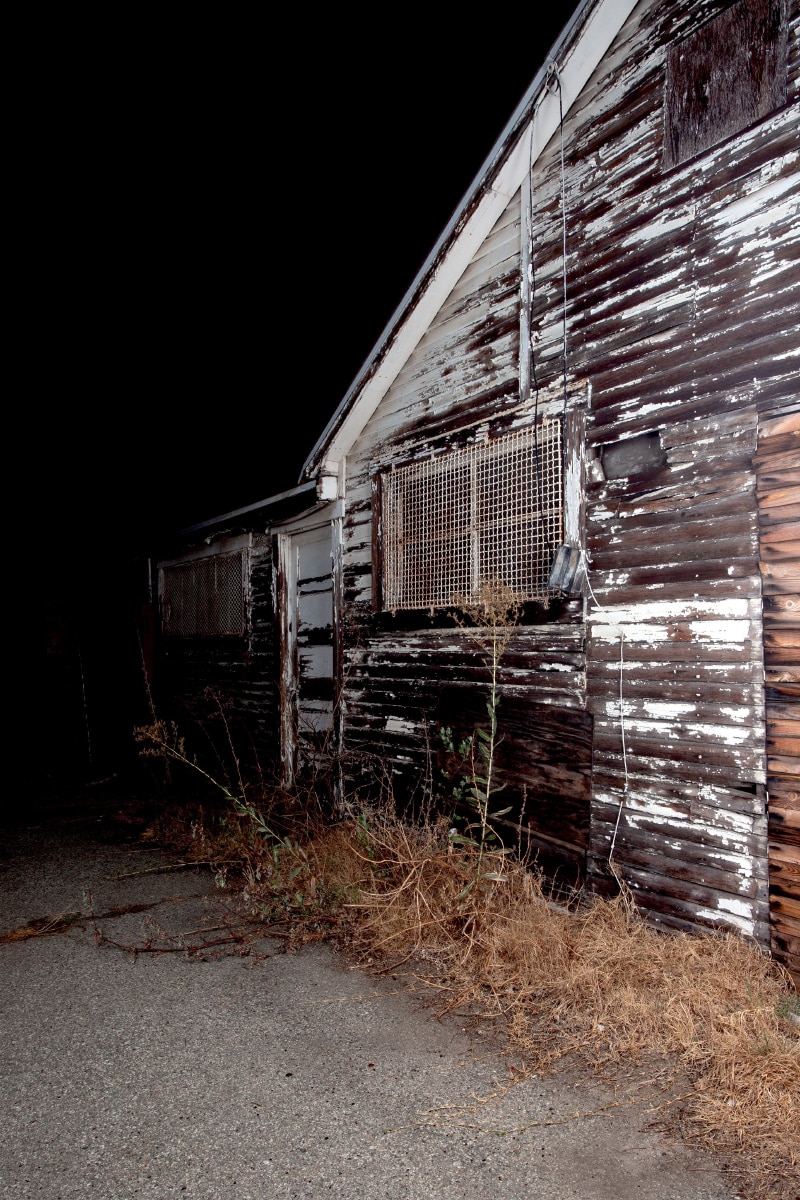 Images from AIREI SS22 collection "I like America and America Likes Me" inspired by Joseph Beuys' performance of the same name.