Embarking on a sun-soaked journey through the vibrant streets of Seville, the third Drop of Wax London's SS23 Collection is a testament to inspired design. Unleashing a bolder and more audacious color palette, this drop mesmerizes with shades that range from the lively Coral Orange and spirited Mustard to the earthy Khaki tones and alluring Navy Jacquard. Against the urban tapestry of London, the campaign seamlessly merges Seville's chromatic inspiration, delivering a captivating fusion.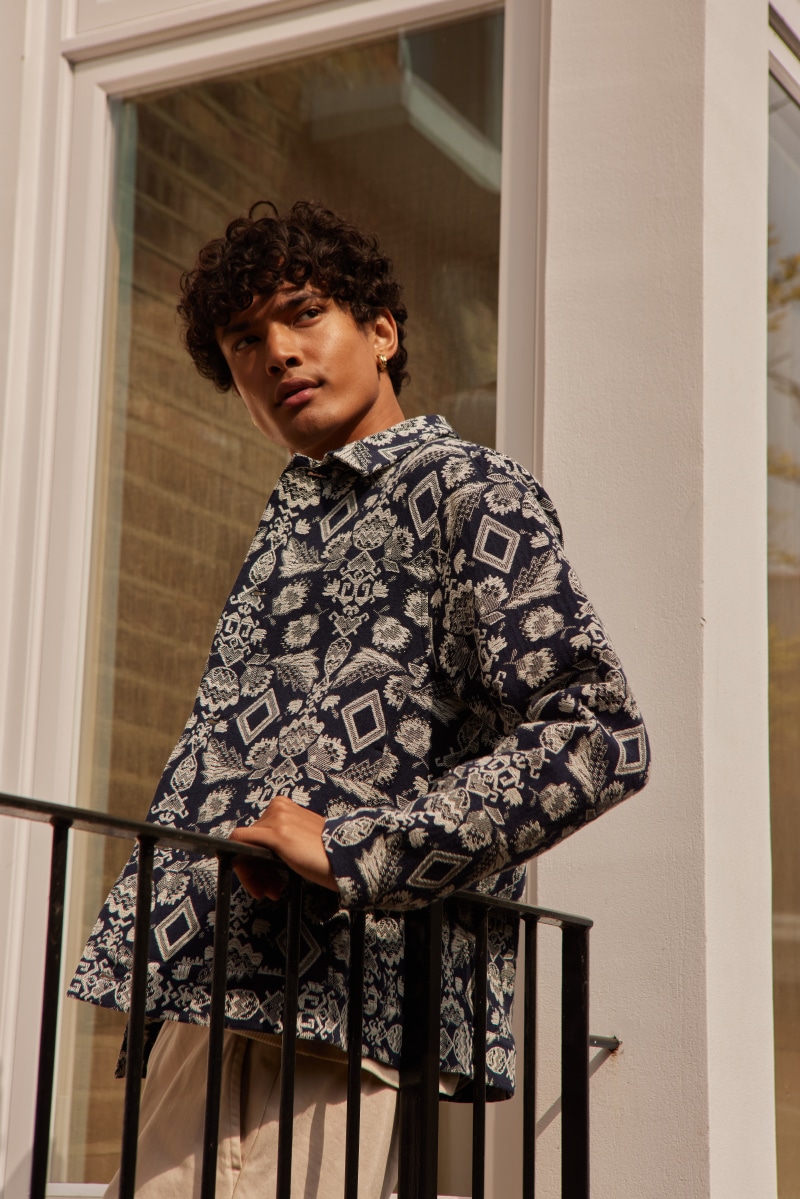 In this expansive offering, Wax London introduces an array of fresh Linen silhouettes, irresistible terry-toweling co-ords, and the all-new Didcot Shirts. Taking center stage is the ever-popular Didcot Short Sleeve Shirt, masterfully incorporating subtle nods to its Spanish influences. Building upon the resounding success of the Floral Cotton Poplin, the range expands to include laser-cut cotton in both Black and White, satisfying the clamor of admirers. For those with an eye for intricate details, the embroidered Shirts bedazzle with their captivating Navy and Coral motifs. Sealing the collection's unity, the Linen-Cotton blend Didcot in ecru pays homage to Seville, weaving an embroidered orange motif amidst a tapestry of enchanting embroideries. The Didcot shirt, now a rising star, receives a new design tailored to perfection.
Continuing the expansion of its trouser offering, Wax London introduces the effortlessly chic and relaxed Milos Trouser. Fashioned from 100% Cotton Twill and available in timeless Black and White, these wide-leg wonders redefine sartorial excellence.
The brand's knitted shirt selection receives overwhelming acclaim, leading to the creation of three new Tellaro shirts. Be enticed by the ribbed fabrications in Khaki and White, or indulge in the mesmerizing Mustard/Ecru Tile Knit design, effortlessly uniting the entire collection.
Lastly, in response to popular demand, Drop 3 unveils a breathtaking Jacquard two-piece, drawing inspiration from Seville's ornate and geometric architecture. In this Navy/Ecru ensemble, the Kurt Trouser and Chase Jacket stand as the epitome of style, ideal for summer occasions or festival escapades.
Take a look at the campaign images below: