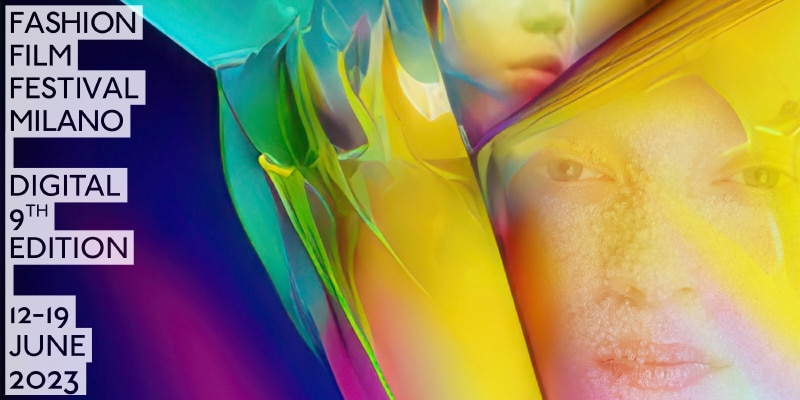 Fashion Film Festival Milano (FFFMilano), the renowned international event blending fashion and culture, is set to dazzle attendees with its ninth edition. Founded and directed by the visionary Constanza Etro, in collaboration with the Camera Nazionale della Moda Italiana and the esteemed patronage of the City of Milan, this year's celebration promises an unforgettable experience. Taking place during Milan Men's Fashion Week from June 12 to 19, 2023, FFFMilano continues to redefine the exhibition of Made in Italy on a global scale, embracing contemporary, digital, and cutting-edge approaches.
With nine years of building a robust global network, FFFMilano ensures that the captivating creations of both emerging Italian designers and established brands receive maximum exposure in a top-tier international environment. Embracing its role as a bridge between diverse cultures, the festival champions diversity and inclusion, showcasing films that explore themes of identity, community, and daily life from different perspectives.
Ver esta publicación en Instagram
In a remarkable stride forward, FFFMilano is launching two groundbreaking projects to commemorate its ninth edition. The first is its very own streaming platform, accessible to all free of charge from June 12 to 19. By visiting the official website, www.fffmilano.com, viewers can immerse themselves in a curated selection of fashion films from celebrated fashion houses like Gucci, Prada, Miu Miu, Dolce & Gabbana, Burberry, Alexander McQueen, Vivienne Westwood, Louis Vuitton, Givenchy, and Jacquemus. Alongside these industry giants, the platform showcases extraordinary works from talented emerging filmmakers, aligning with the festival's ethos of "The Big One Helps the Small." Subscribers can also stay updated on the festival's official selection by receiving the "FFFMilano daily digest" newsletter.
Ver esta publicación en Instagram
With over 270 fashion films submitted from more than 60 nations—including Iceland, India, Singapore, Colombia, Brazil, China, Vietnam, and Mexico—the competition promises a diverse and captivating lineup. Standout films include "CK1 Palace," a collaboration between acclaimed British filmmaker and photographer Alasdair McLellan, Calvin Klein, and Palace, featuring renowned actor Willem Dafoe and Lourdes Leon. Another notable entry is "Jemima Kirke is Bambi LeBeau," directed by talented newcomer Katie McCurdy and starring actress, painter, and "Girls" series co-star Jemima Kirke.
Italian cinema shines brightly in the selection, showcasing dreamlike immersion in Floria Sigismondi's "The Dream of Dreamers" for Ferrari, and the comedic tale "La Vacanza" (The Holiday), brought to life by Salvatore delle Femmine and Federico Scaglia for Versace. The festival also spotlights emerging talents like Michele Rombolà and Giorgia Colonna, who share their story "Ninetta," a poignant exploration of growing up gay in Southern Italy.
Ver esta publicación en Instagram
In an unprecedented move, FFFMilano ventures into uncharted territory as it becomes the first fashion film festival to enter the metaverse. In collaboration with RED-EYE Metazine, the festival invites audiences to explore a realm where fashion films intersect with artificial intelligence and Web3 technologies. By connecting to the digital platform spatial.io, meta-spectators can create their avatars—whether realistic or fantastical—and engage with other participants in the virtual space of FFFMilano, meticulously crafted by RED-EYE.