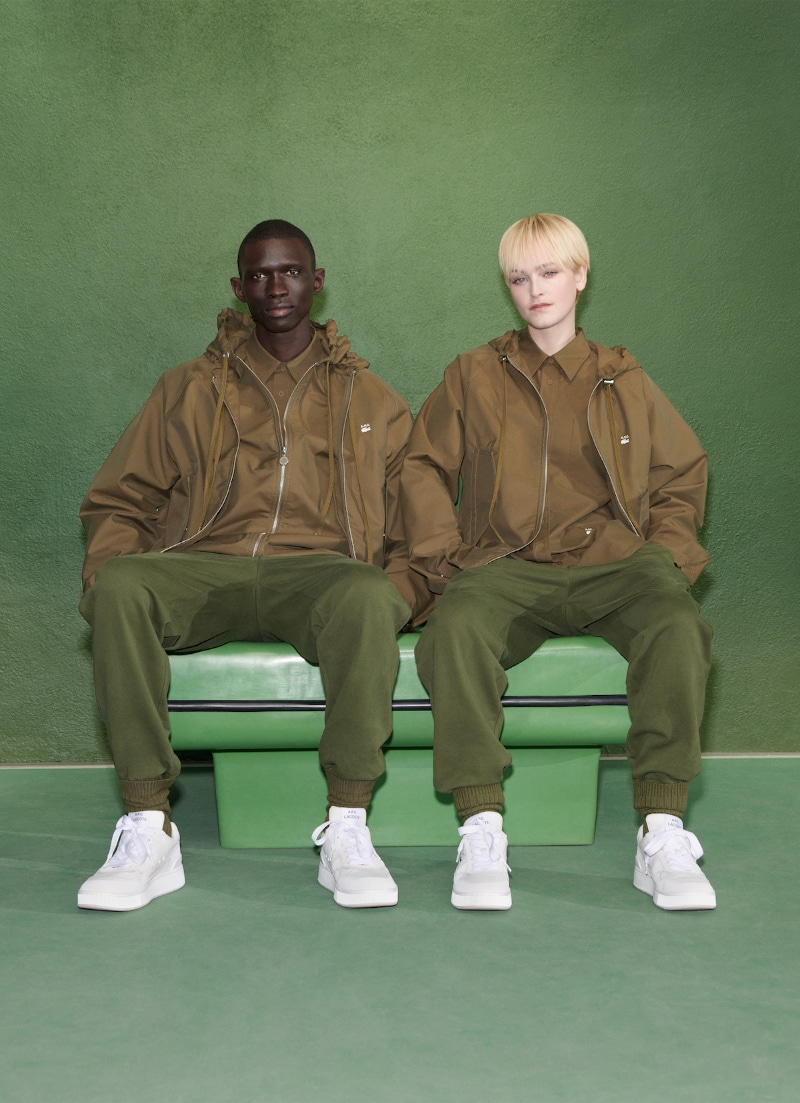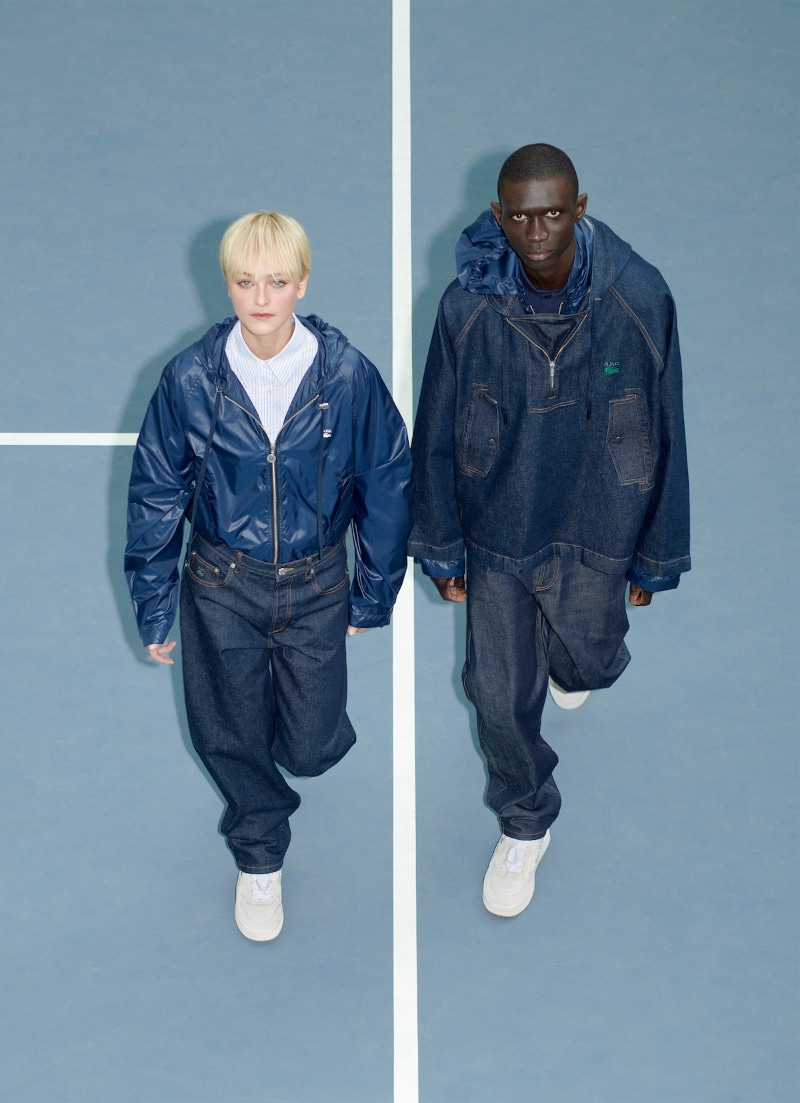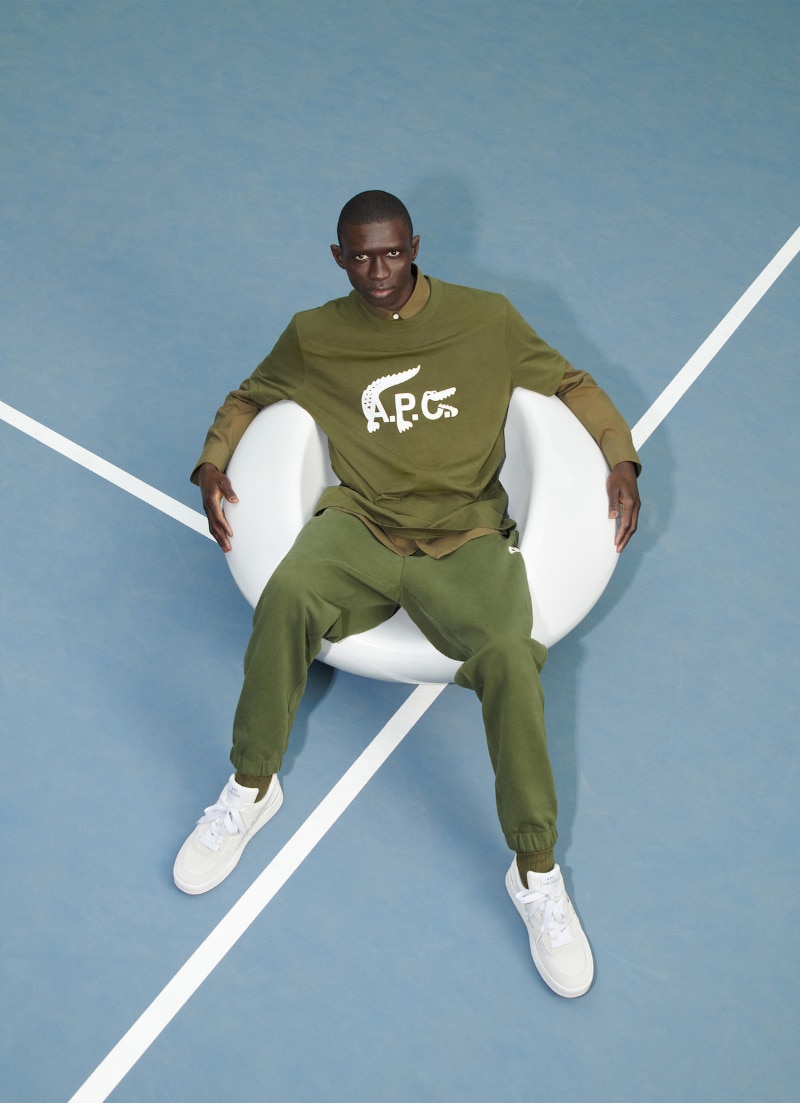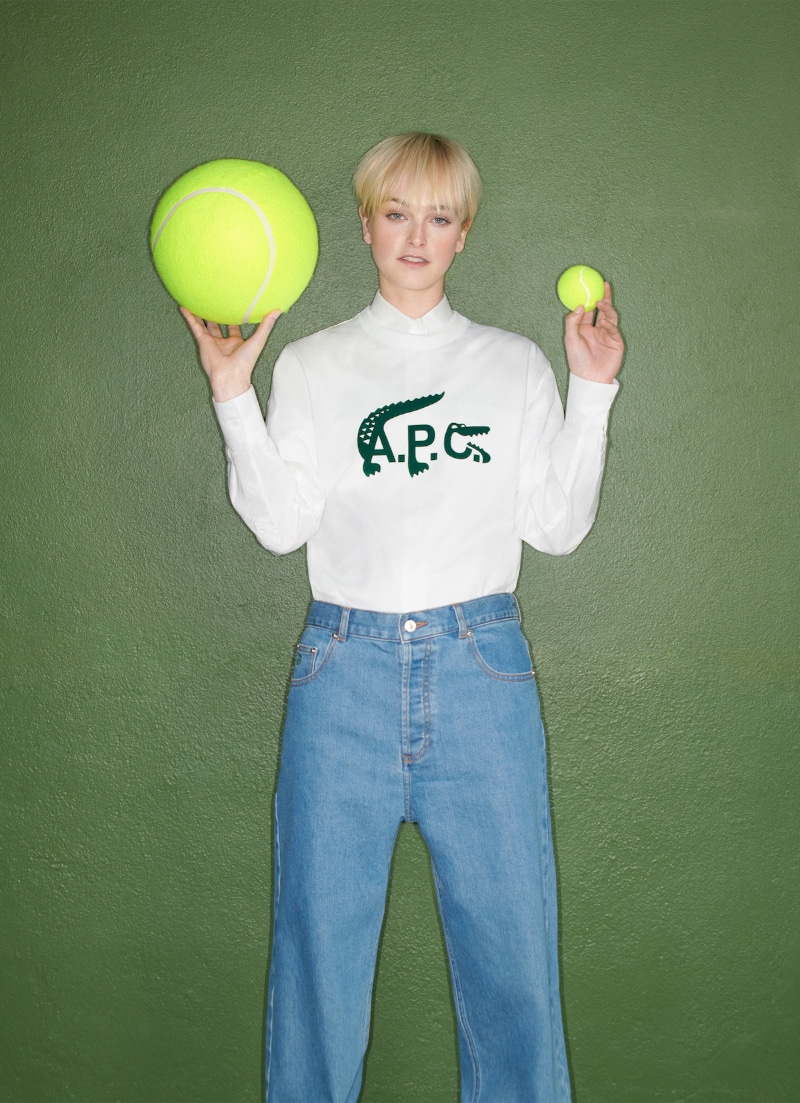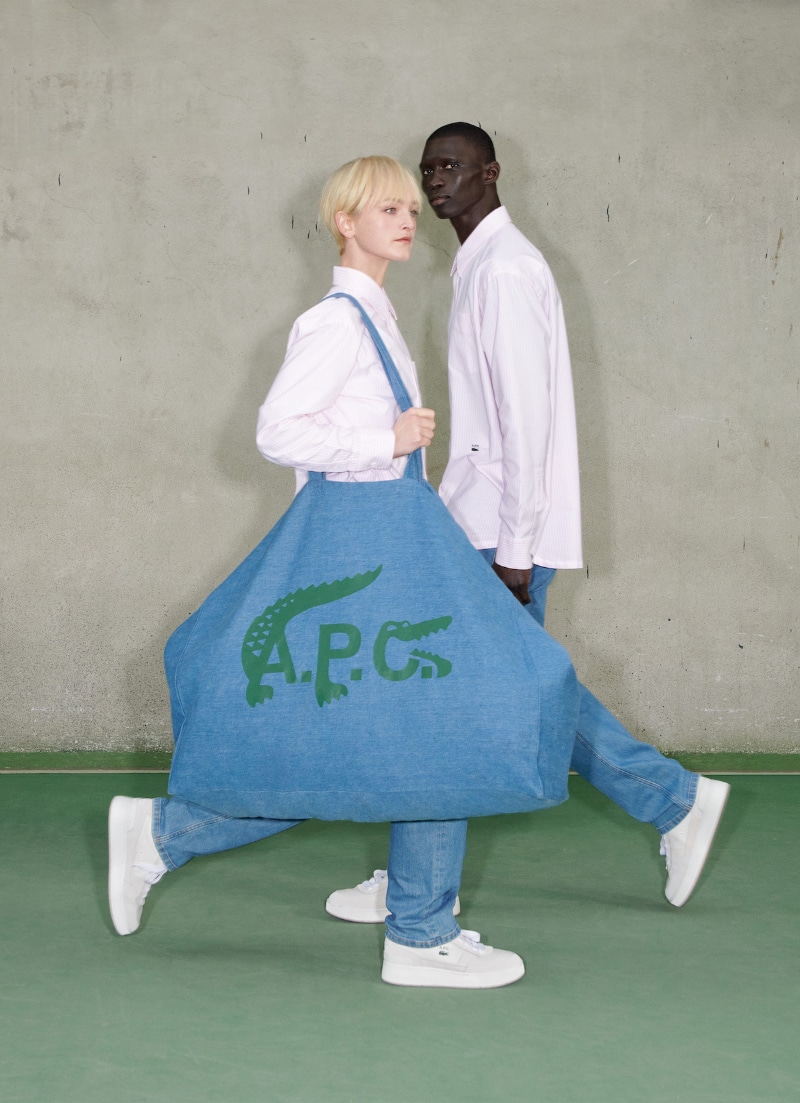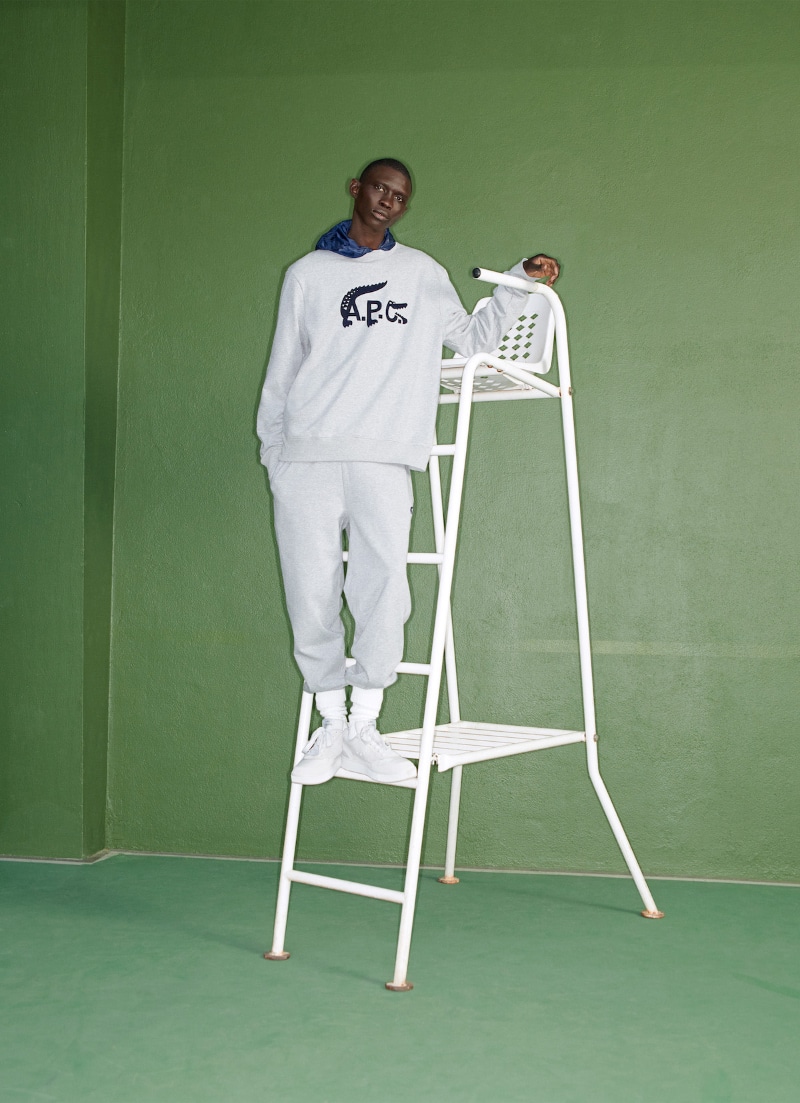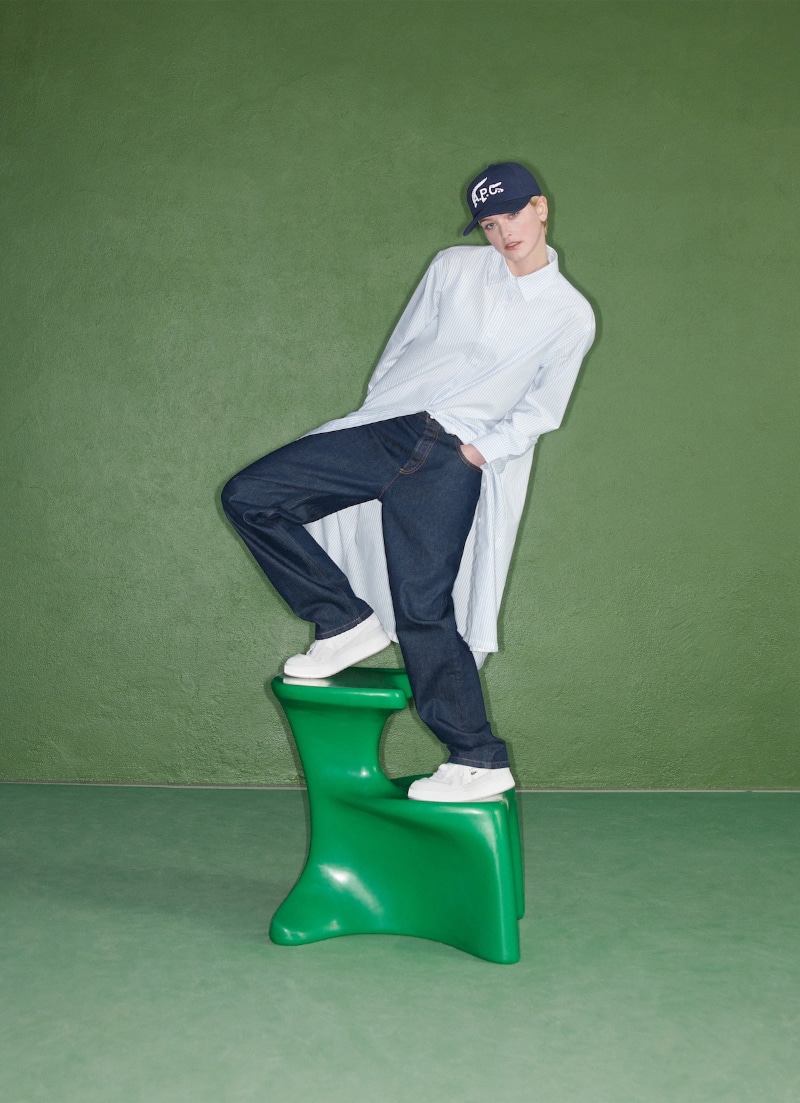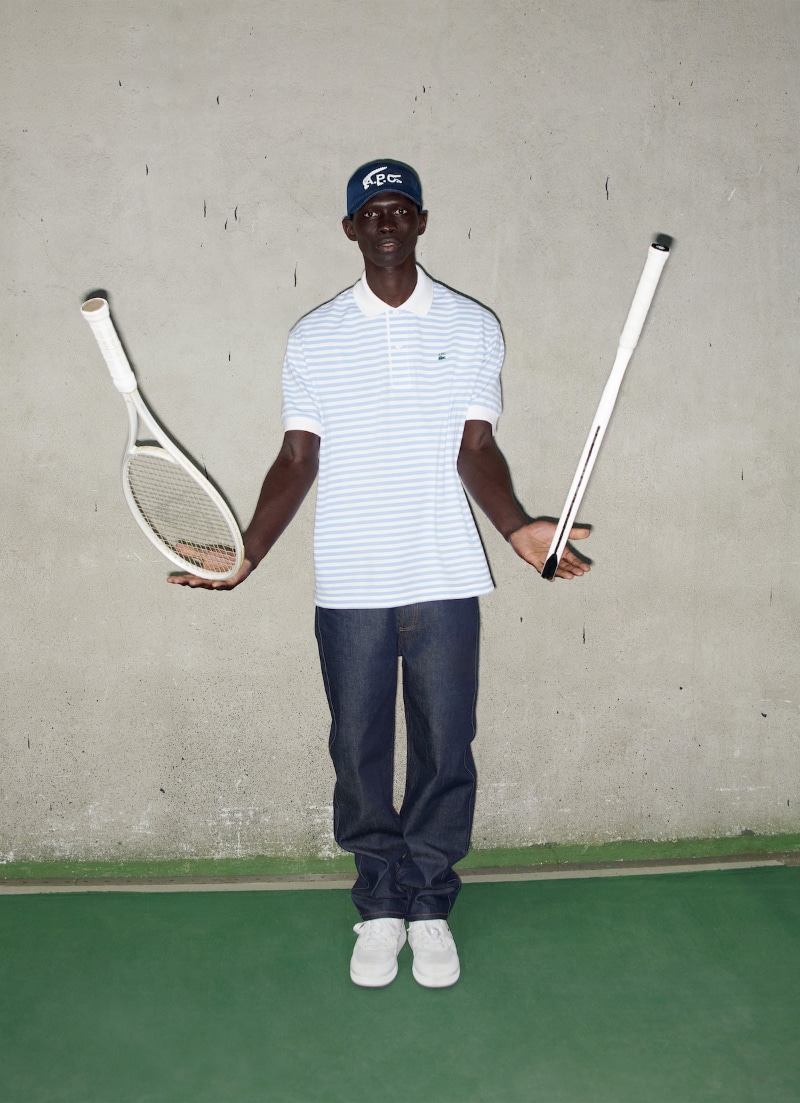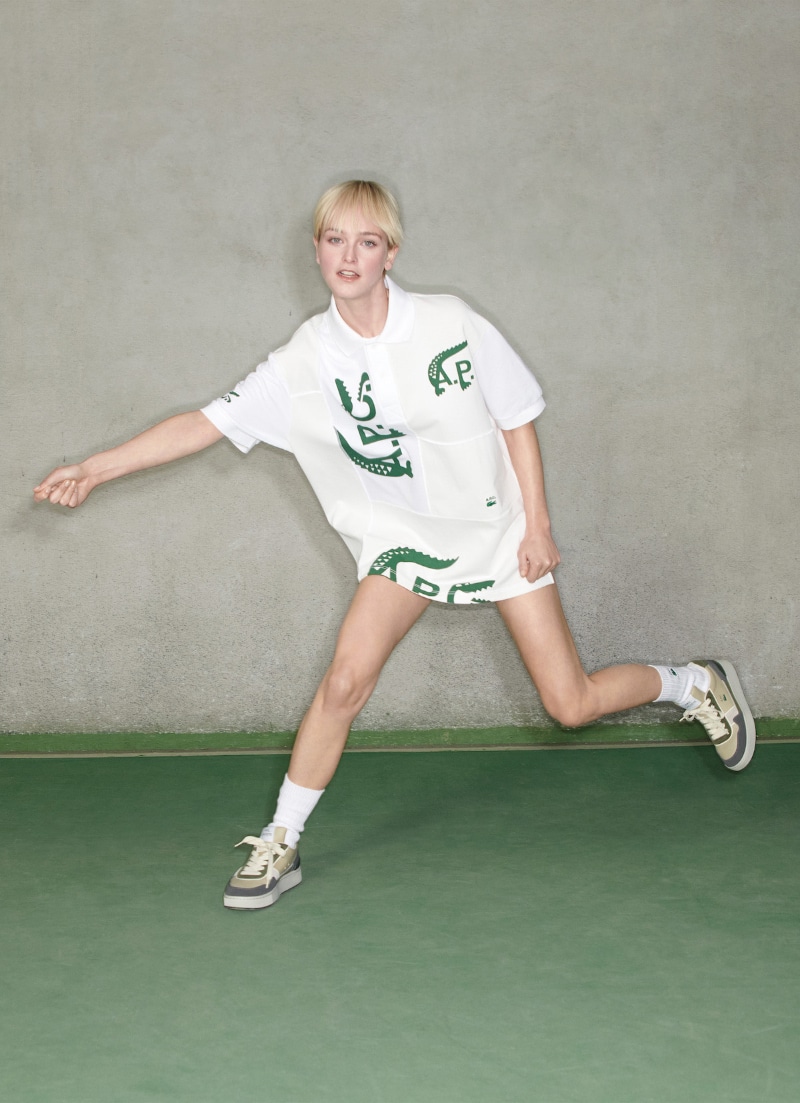 Jean and Judith Touitou and Louise Trotter – respective creative directors of A.P.C. and Lacoste – have worked side by side to design a collection of clothing and accessories, composed mainly of playful pieces with military references, sporty style and a touch of the 90s in terms of colors and volumes.
Together they have managed to take the legendary Lacoste crocodile to a new dimension of sophistication and to represent the values of both brands in an exquisite way through a new print, the result of which is, as you can see in the images, the union of the two logos.
Highlights of the collection include the classic windbreaker, available in navy blue nylon, the khaki green gabardine, A.P.C.'s signature denim, and, of course, the polo shirts. All of the aforementioned garments are mainly characterized by their loose and wide silhouettes.
When it comes to accessories, it's almost obligatory to mention the giant blue bag with the XL logo in green. It promises a lot!
A.P.C. x Lacoste will be available on June 8th on the A.P.C. website.