We recently visited the pop-up University of Westminster showroom in Paris at Espace Commines, ahead of men's fashion week. Earlier in the season, their BA students showed in London.
Professor Andrew Groves radical rethink of how fashion education is delivered has meant that the Westminster course is aligned with the international fashion calendar. All the students that have shown today at LFW have already worked for some of the worlds best designers and are now ready to launch their own design careers.
Prof Groves said, "This will allow those that wish to build their own brands to develop early relationships with international buyers and stockists before their graduation in June."
With alumni including Ashley Williams, Roberta Einer, Claire Barrow, Katie Ann McGuigan, Liam Hodges, Christopher Bailey, Vivienne Westwood, and Stuart Vevers; the new graduates are ones to watch!
Anna McKernan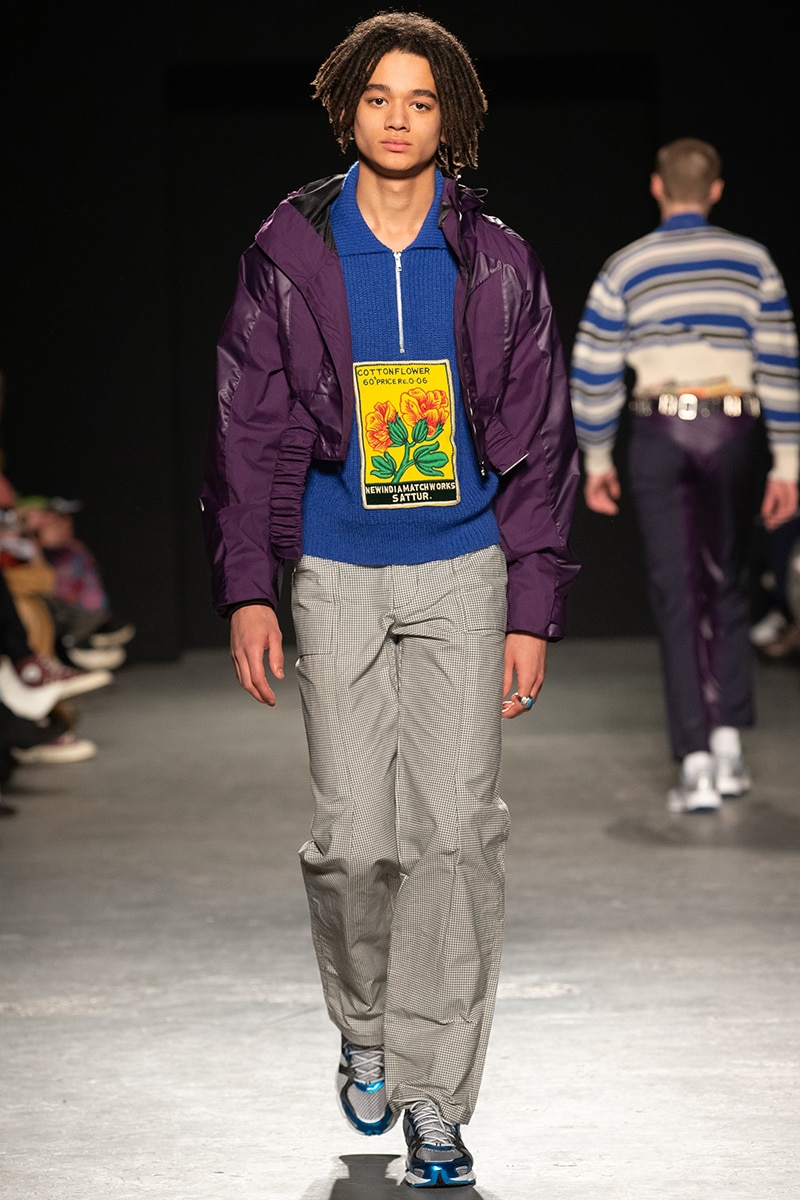 McKernan's vibrant menswear fuses energy and attitude from punk and reggae to create her anarchic, youthful, exciting collection. Rich color and hand-crafted surface decoration is drawn from Anna's Indian heritage and 70's youth culture and rebellion in Britain.
Internships: Matthew Miller, Martine Rose.
Eduardo Vegas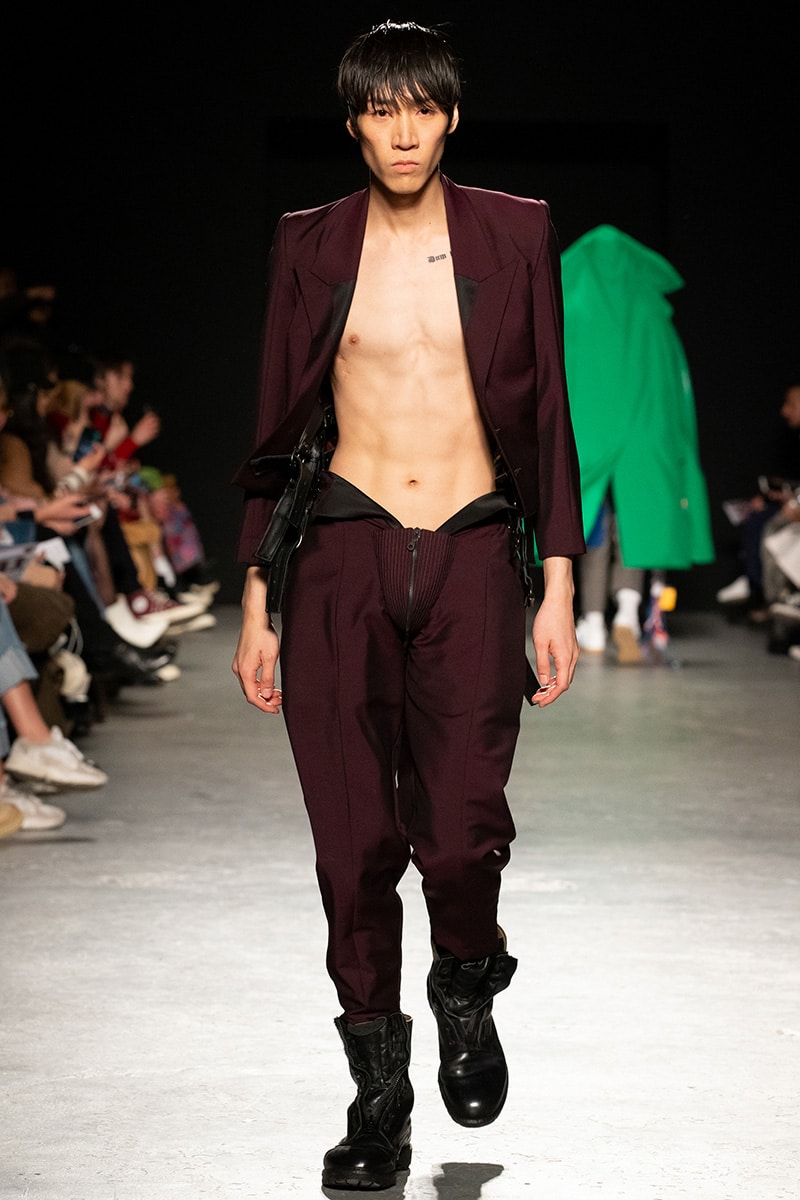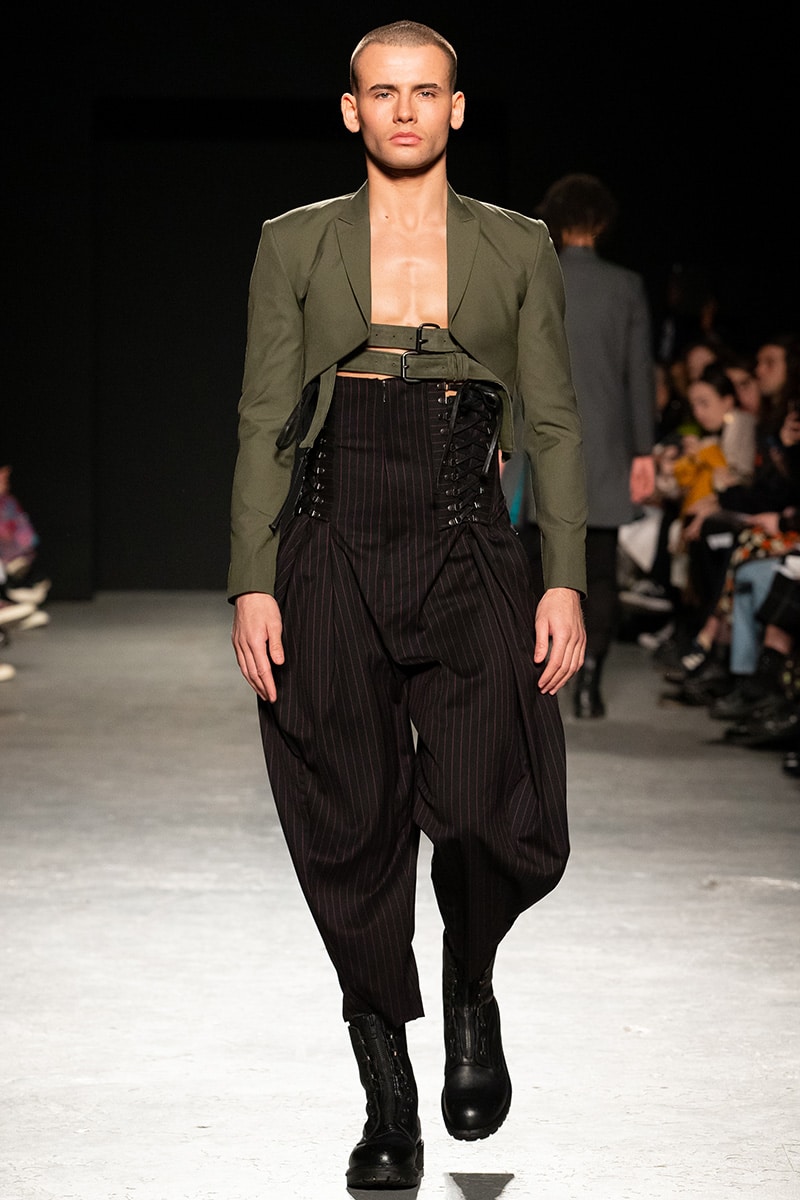 Memories of listening to Pink Floyd's The Wall, during childhood, inspired Vegas's darkly dramatic menswear collection. Taking the film as inspiration, Vegas creates six looks, which represent a significant figure in his life. Tailoring is subverted with lapels and exaggerated shoulders embodying 'threatening' characters – built up in a personal 'wall'.
Internships: Aitor Throup, Berthold.
Glenn Wigham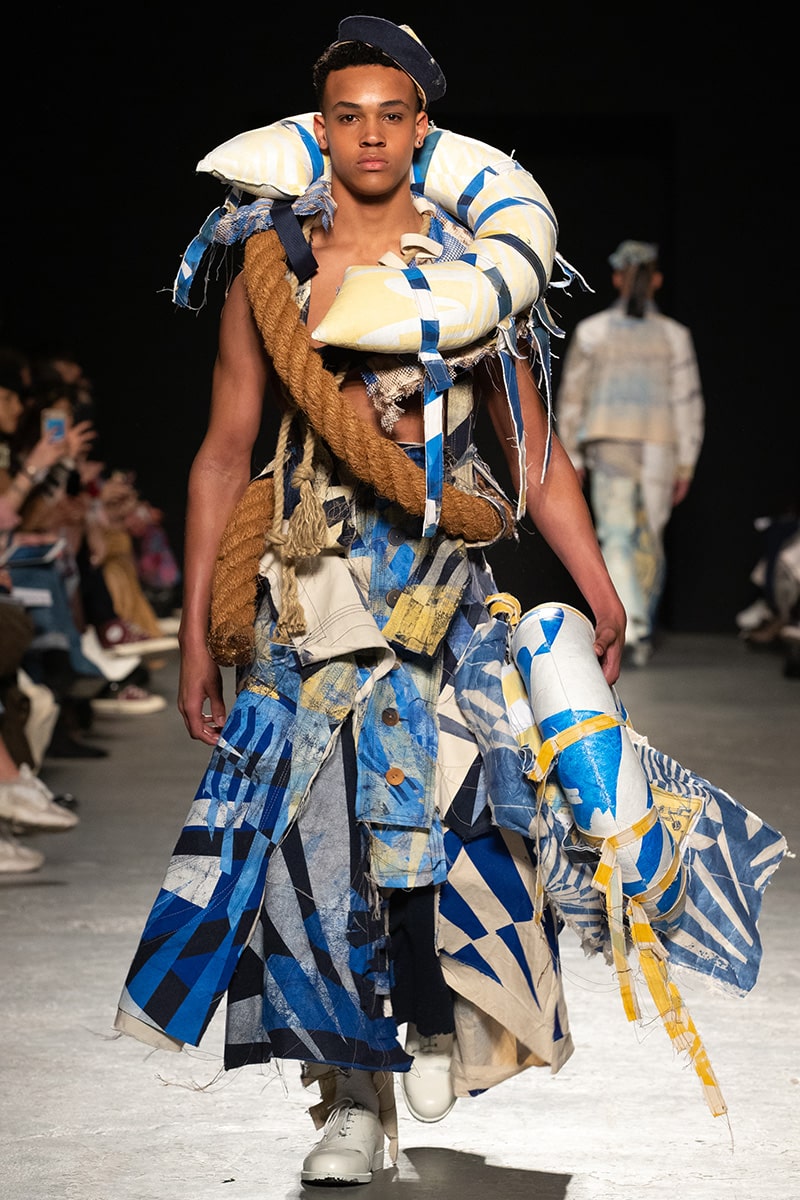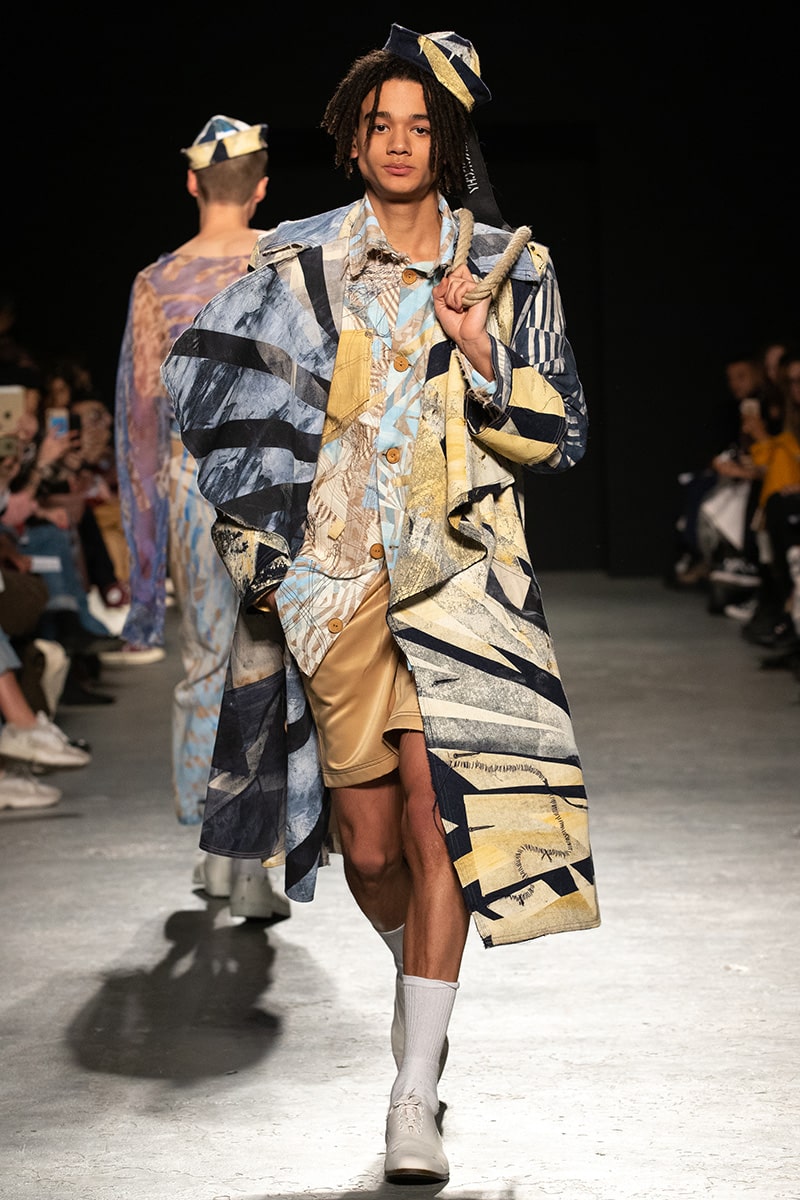 Inspired by 'Operation Pedestal' the mission that saved the besieged island of Malta during WW2, Wigwam's menswear features striking, 'dazzle camouflage' prints. Cutting is influenced by archival naval garments, reflecting the chaos of combat. Complex, artisan surfaces are key: appliqued raw-edge fabric fragments attached with disrupted, decorative stitching, complementing cracked and 'weathered' prints.
Internships: Ellen Pedersen, Underground.
Isabel MacInnes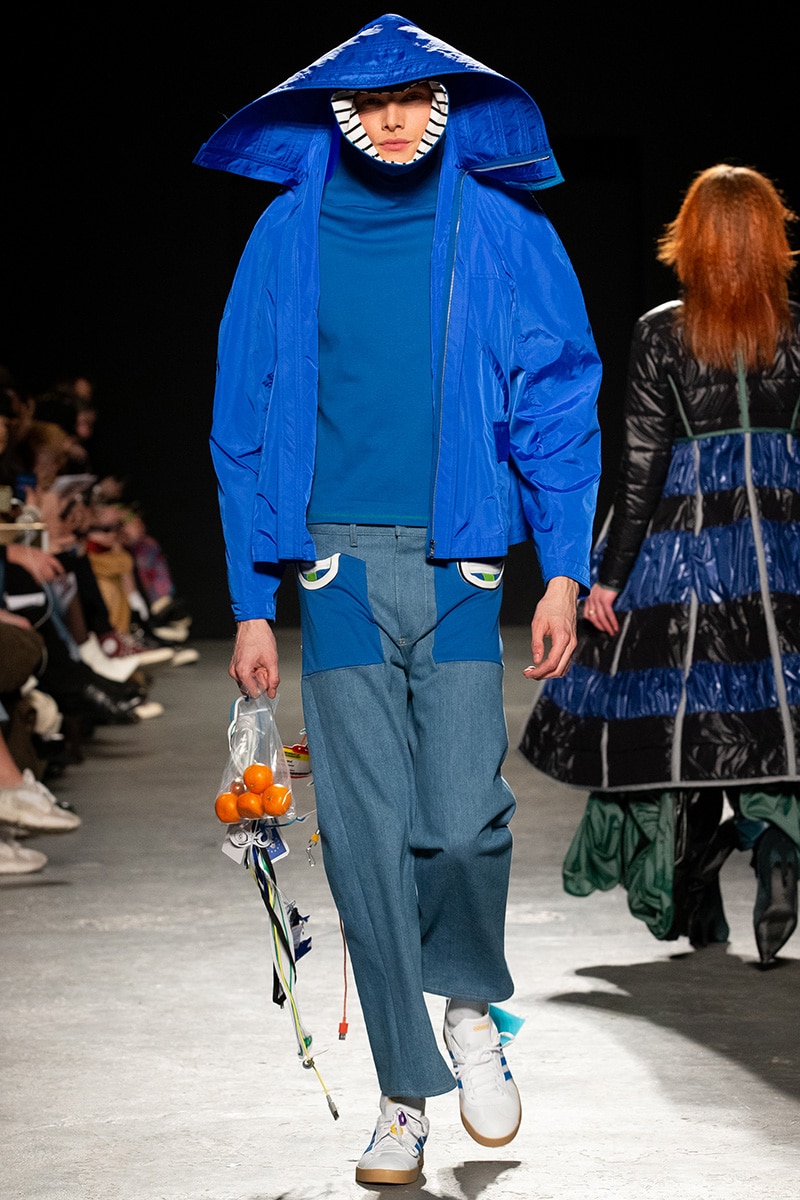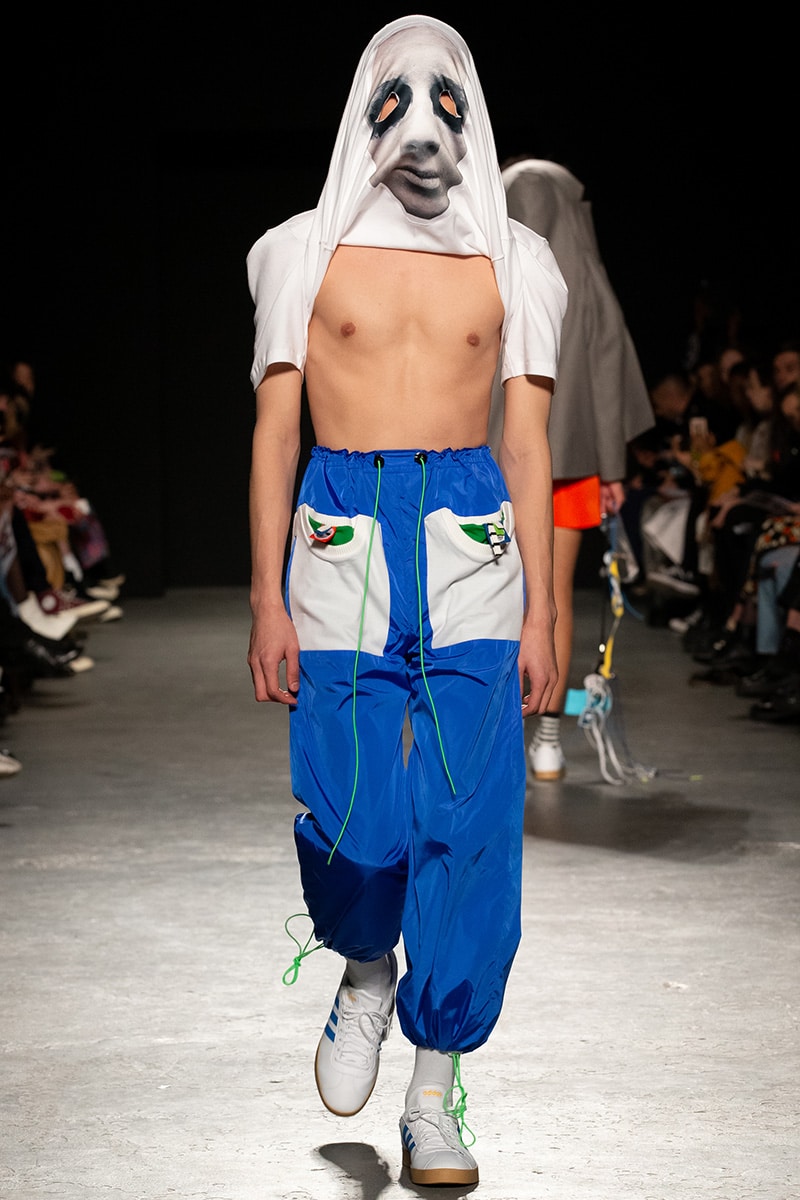 MacInnes's menswear is developed from her playful 3D process. Exploring childhood gestures – kids distorting clothes into singular, temporary shapes, with exaggerated hood shapes a key feature. The brightness of school sports kits and summer holidays are used for nylon, jersey, and denim and contrasted with sober grey suiting – recalling constraints of school uniform and the world of work.
Internships: JW Anderson, Rushemy Botter, Eckhaus Latta.
Jade Goodwin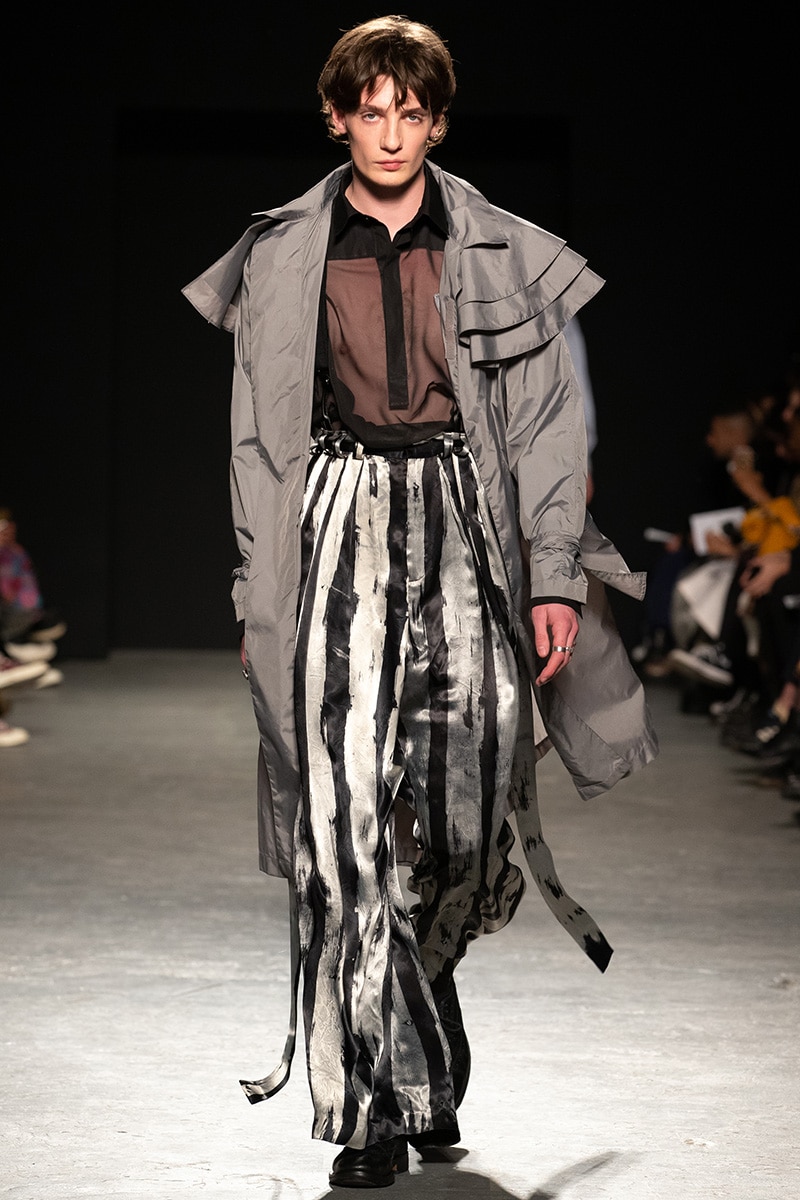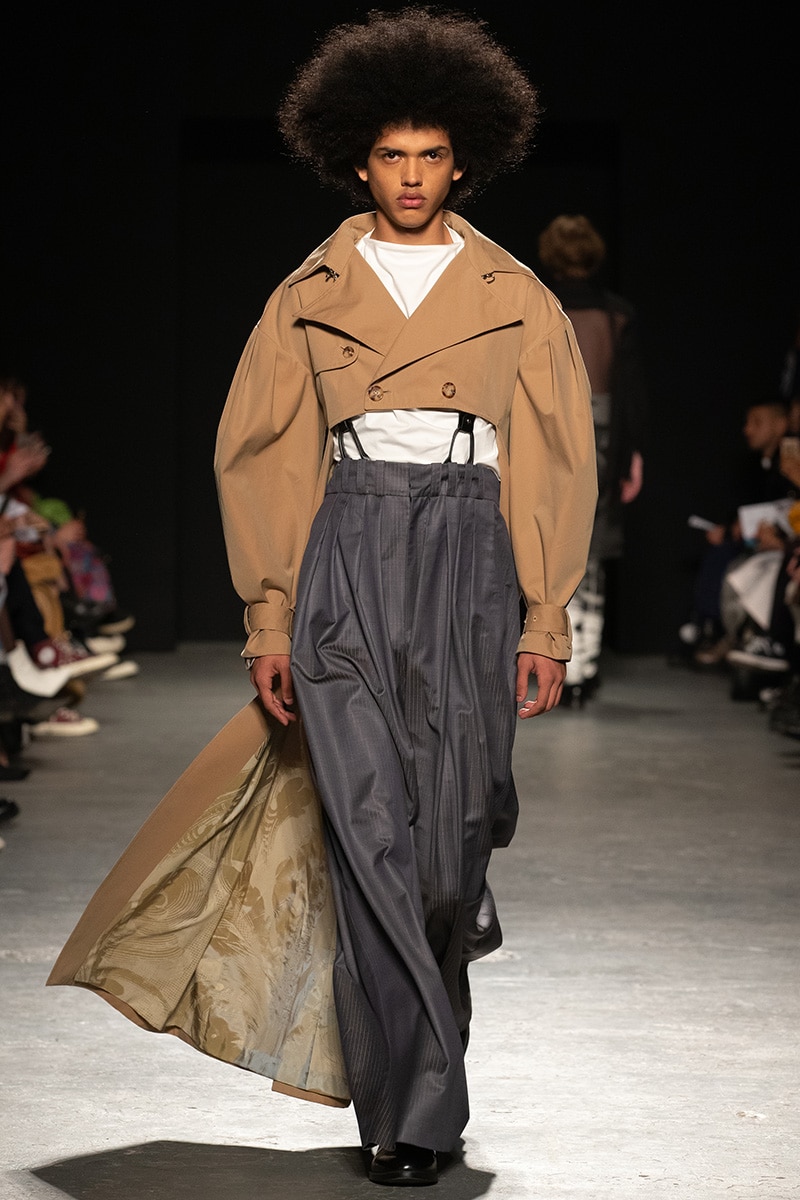 Exploration of the great masculine renunciation of the 1800s inspires Goodwin's collection. Victorian etchings are referenced in prints for shirting and jacket linings. Soft natural fabrics of wool, cotton, and denim in muted earth tones are lightened with fresh sky blue. Slim silhouettes merge the traditional with the new: the trench and tailcoat are referenced to create striking, uncompromising shapes.
Internships: Alexander McQueen, Aitor Throup.
James Harjette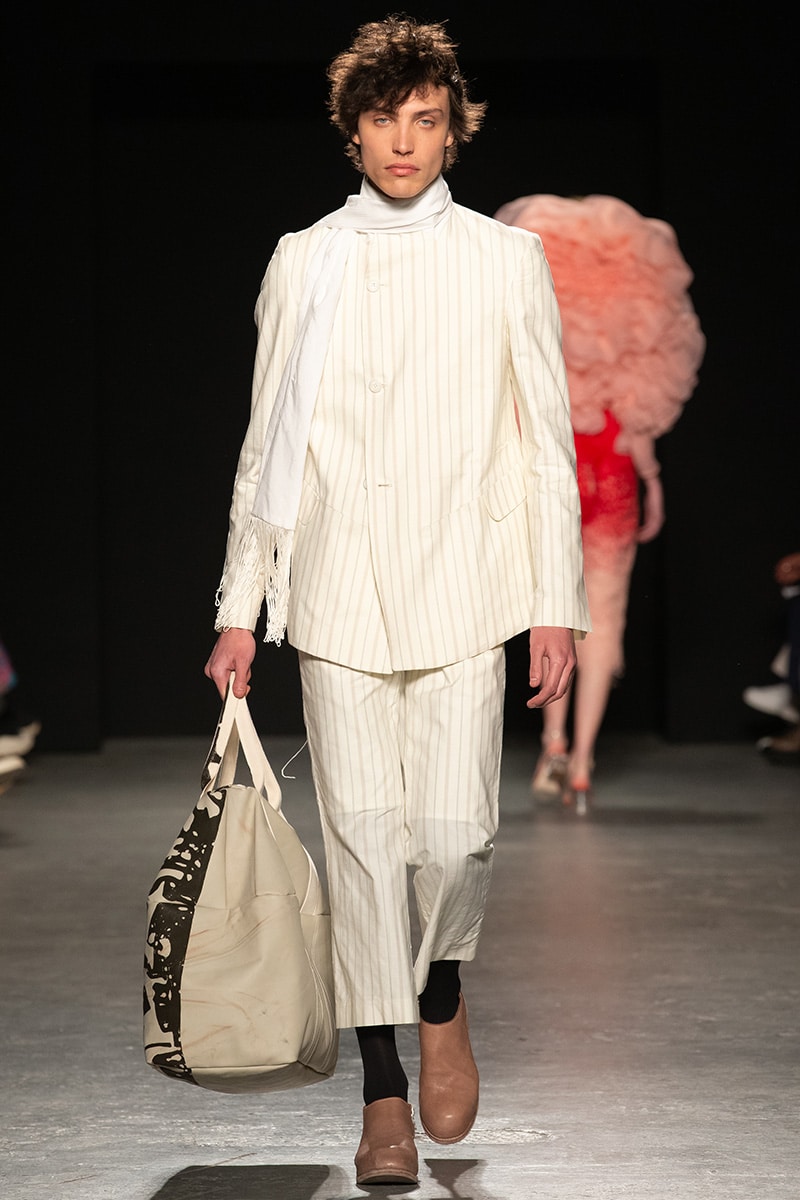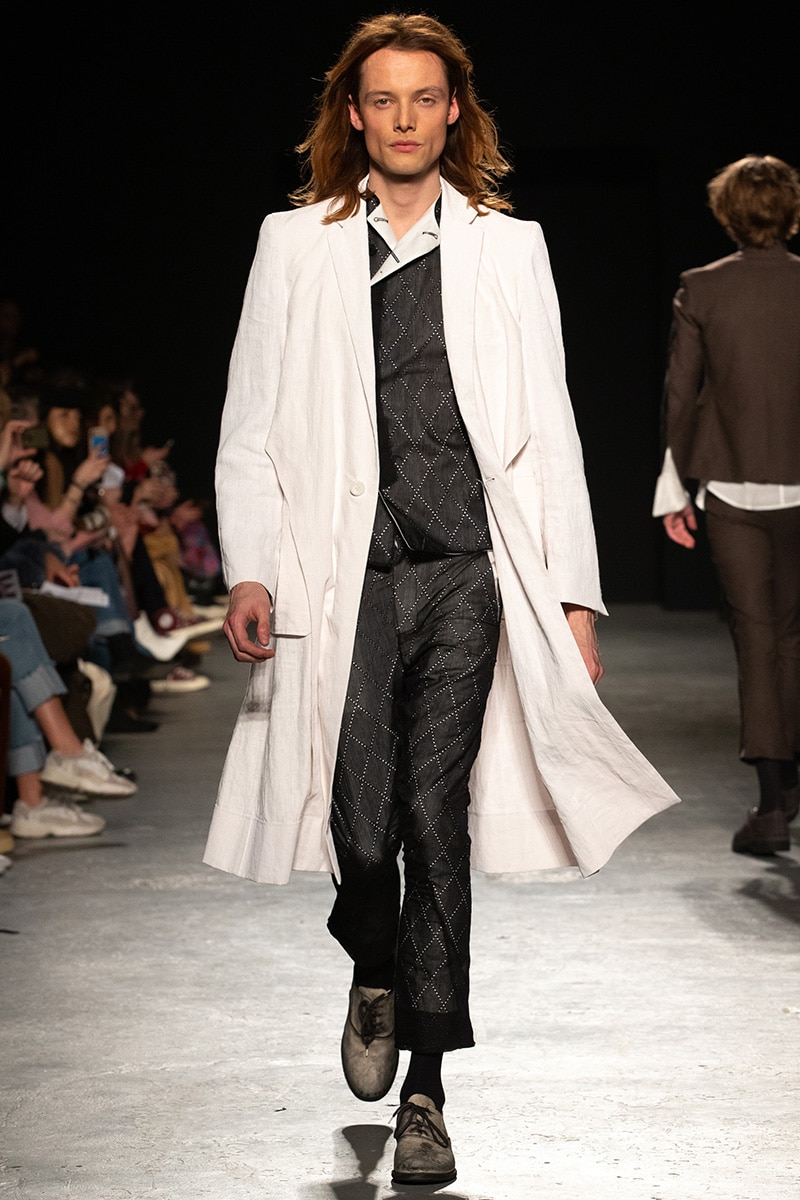 Clever construction techniques and practical details inspire Harjette who also creates unique fabrics with rich, tactile surfaces. Using the reverse side of some clothes, overprinting, flocking and incorporating vintage finds, Harjette creates exciting yet understated textiles. References include workwear and archival military pieces, science fiction and the Wild West.
Internships: Matthew Miller, Tom Ford, Haider Ackerman.