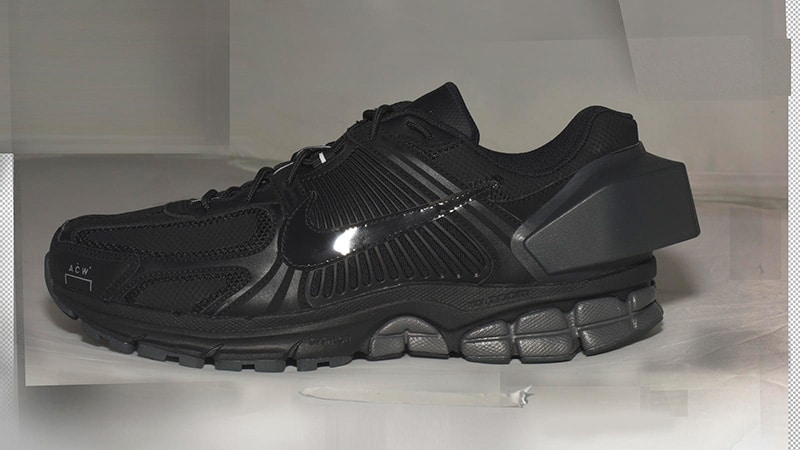 How does an object change with use or over time? This question is the driving force behind Samuel Ross's work on the Nike x A–COLD–WALL* Capsule Collection, starring a radical reworking of the 2010 Nike Zoom Vomero +5.
"I am interested in how a garment ages and in taking the user on that journey. That is something I believe should be encouraged. It's much more human. It's much more dynamic as well," says the London-born designer.
The Nike x A–COLD–WALL* Capsule Collection reflects this philosophy in inventive fabrics, including a technical Japanese nylon that softens with warmth and heat, and the removal of PU coatings from the Nike Zoom Vomero +5 to accelerate the aging process (manifested by a yellowing).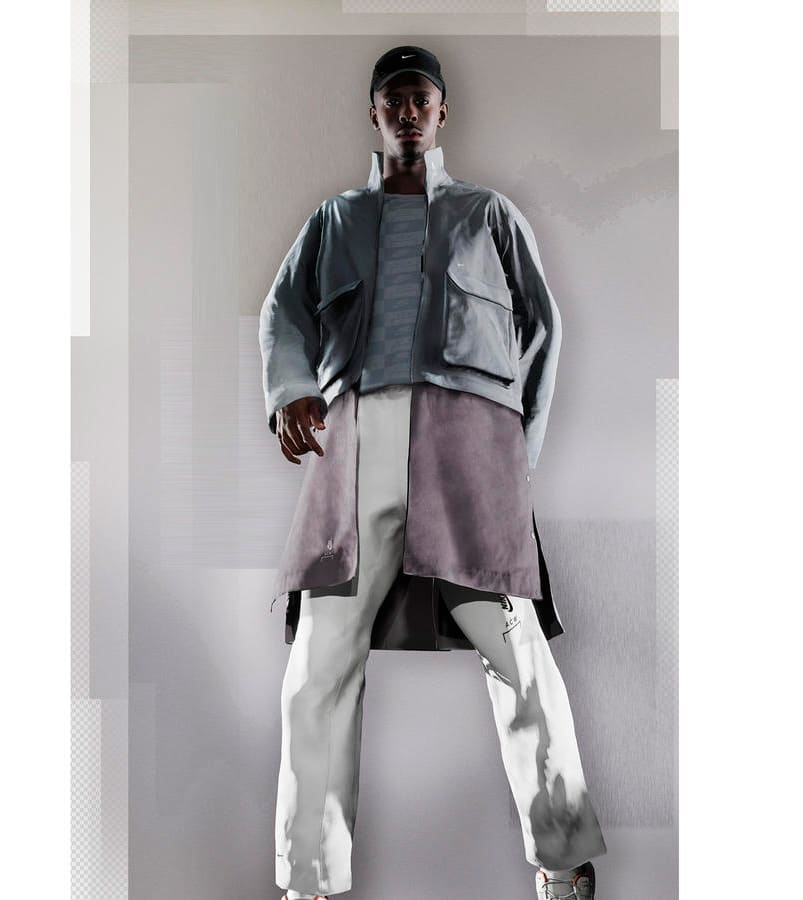 In this, the collection neatly follows Ross's first Nike project, a Nike AF1 High, which was designed to highlight the shoe's individual components through subtle shifts in color from gray to white, reversed leathers and a disguised Swoosh (just its stitch was left). However, the employment of dynamic materials allows Ross's theory to mature as well. His ideas balance an active and static state — each piece in the collection is attractive as sculpture, but most enchanting when lived in.
"With the Vomero, there has been this opportunity to really exalt the technology of its time and modernize the aesthetic, which is uncompromised to its purpose and function," says Ross. "It's interesting to look at a shoe which has such a beautiful and polished wire frame, and then to be able to isolate individual aspects of that shoe, to really exalt the technology. It is very exciting to take something that is very beautiful and to not necessarily reinterpret but to reevaluate the product."
As with the AF1, Ross draws the eye to specific components in the Vomero; by manipulating the lifespan of the colors he forces continual reaction to those elements as the materials shift with wear. This creates a subtlety that juxtaposes the architectonic form of the heel counter so that the smallest details reach a harmony with the more overt styling.
Outerwear, in many ways, has been the driving force of A-COLD-WALL*. In producing coats and jackets, Ross has found an opportunity to explore technical materials — like those used in this collection — and find a true communicative force for his brand ethos. With Nike, Ross also advances his approach to legwear. Take the Nike x A–COLD–WALL* pant. "Cropping the pant and adding this tension around the back of the knee joint really gives it a very stark and staunch and hostile feel. This is the first time I have really tried to capture the energy of the outerwear in a trouser, and it pairs so well with the sneaker," he says.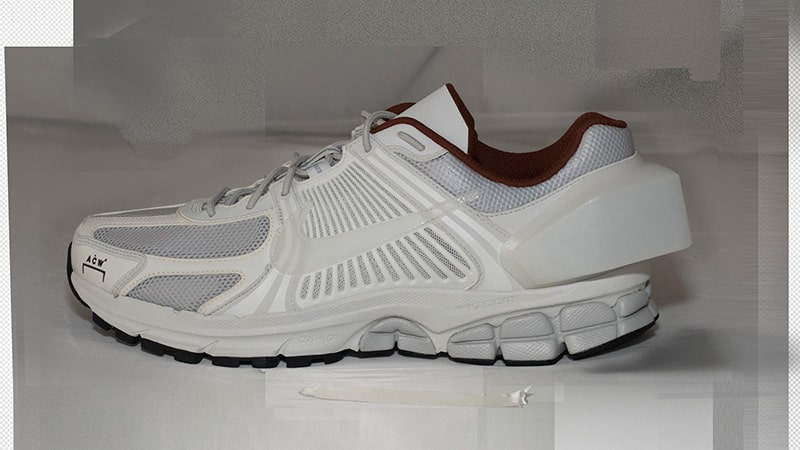 The Nike x A–COLD–WALL* Capsule Collection launches November 17 exclusively in London. A global release follows November 29.