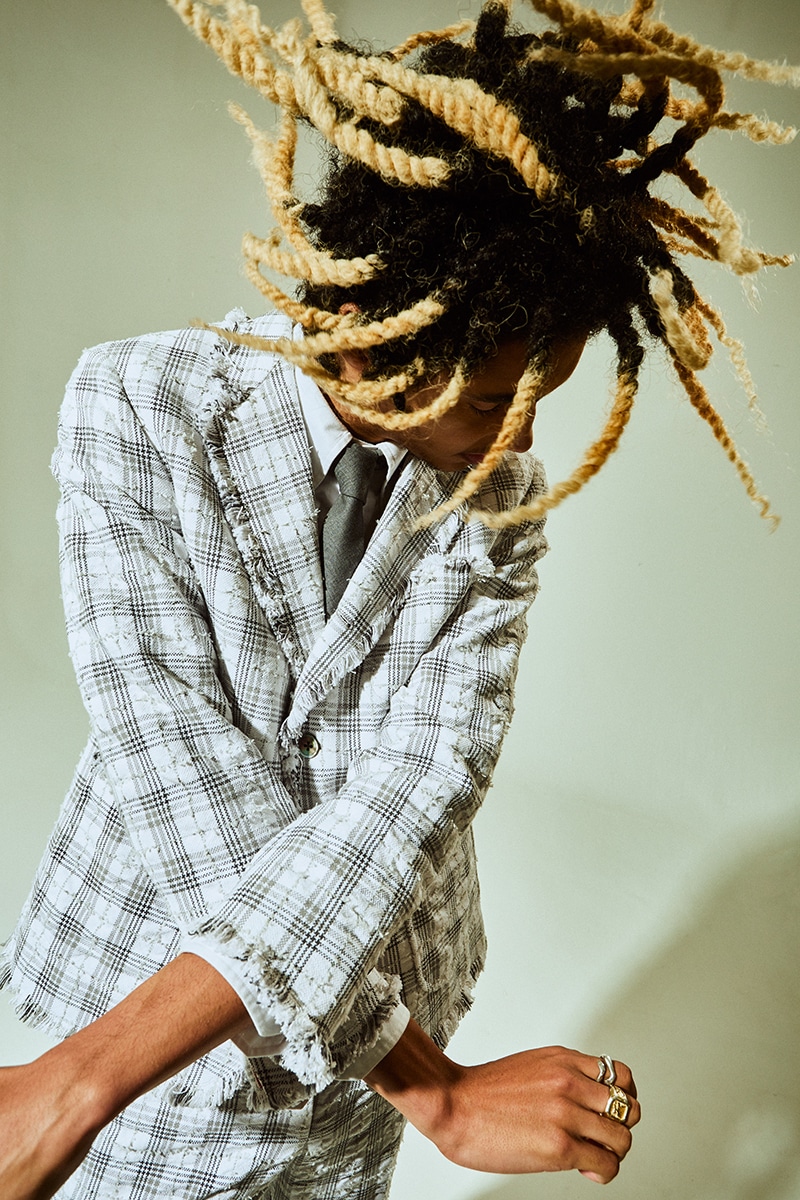 Silvan McGhee is a culture-driven bombshell in more ways than one. Inspired by the likes of Awge, Luka Sabbat, and Jonah Hill, his dynamic views are bound to goose your feels big-time.
Getting us hooked with a power-ego, his forthright vision maintains a no-bullshit insight into the anxieties and challenges of growing up, with themes bridging between the importance of culture, social media, and identity. He's quick to tell you that he firmly advocates for self-worth: "You've got to believe you are one before you become one. Basically, act the worth that you set yourself at, not what people want to set you at."
And if his soothing last words are anything to go by, we definitely haven't seen the last of him yet. Silvan's thoughts cement the talent as a one to watch, and we can't wait to see what else he can bring to the table for 2020.
We spoke to the newcomer about growing up, inclusivity, and hopes of the youth in modern times.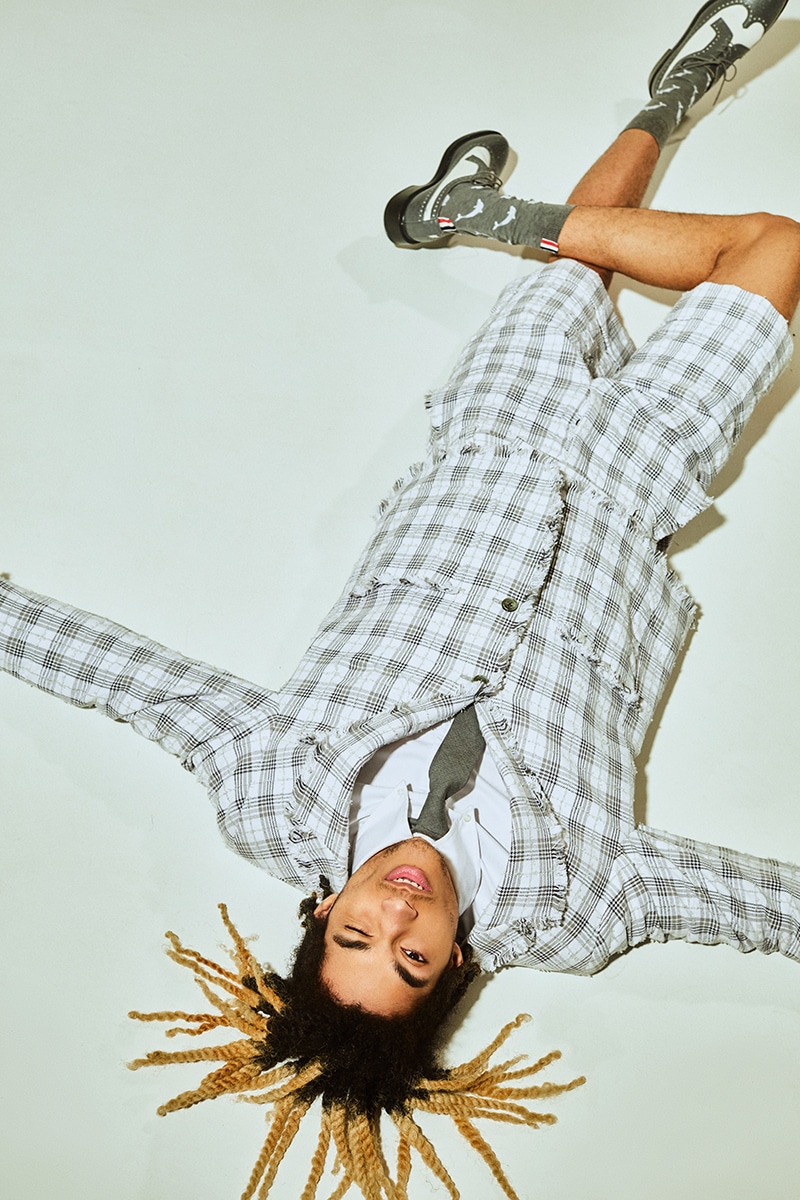 Hey Silvan! How are you feeling? 
Bored as fuck. Just to point out, it's corona time.
Three words that describe your best self are…
I'd say tall, loud, and confident.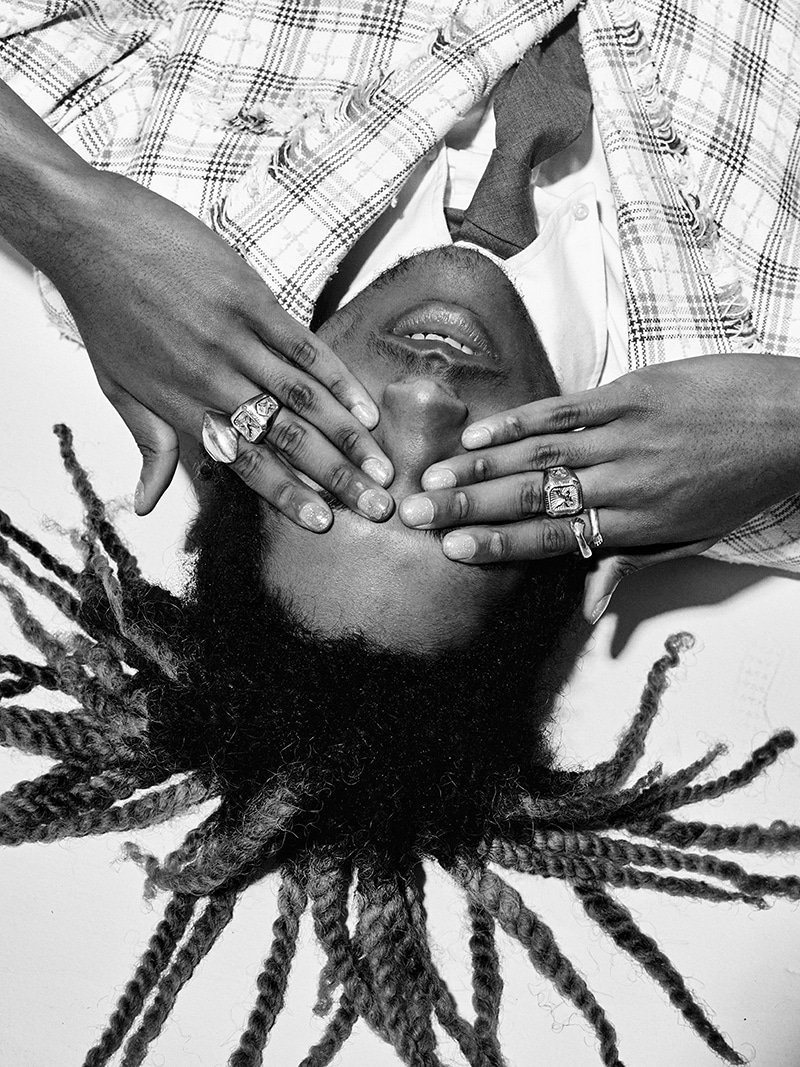 You're an ethnical minority in the present industry. How does it feel?
I don't really feel it. Rather, I believe we're in a table-turning moment, more of a balancing one if I may say. I feel very comfortable pretty much as times go by.
And you live in London. Is that where you grew up?
Yeah, I mean I'm living in London now, but I grew up in Essex, in a town called Leigh-on-sea. I'm not sure if I like London that much; I'd love to spend time in New York. I just came back from LA and you know, that shit was tight too.
What's the most exciting thing that sparks you forevermore about the city?
London has got some of the best people for sure, that's a fact. We also put on the best parties. In America it felt more about sort of standing around kinda and 'looking cool' but here people just down to have fun and go crazy. That's what I felt anyway maybe I was at the wrong spots.
Now let's talk about all-things inspiration: what's the catalyst that made you plunge yourself into the fashion world?
My mum was always on-drip, so as a kid I would always try and have the sickest air maxes with the sickest ralph polos, but I suppose what originally brought me in was my closest friends at school. That supreme era brought a lot of kids in, but I came right when the doors on that era had closed. But by that point, I was having mad fun and knew where I wanted to go with it. Of course, Luka and Ian, Awge as a whole, played a role. They started this, or at least shed the lightest on it, for now, I'm another leg in that relay. 
Was it real "thrill" at first, or did you only see it coming as a come-and-go opportunity? 
Bit of both. I like to live in the moment, so at times when it's thrilling, I'm feeling it and I'm soaking it in, but at the same time I'm very much aware its one step at a time.
How much have your culture and roots informed your career?
So, I'm half Nigerian and half British. My school culture was cutthroat, which I found mad fun and useful, that has helped me. I haven't been to Nigeria yet, so I definitely have to go soon! 
Who would be the dream client to work with?
It changes. I think if we're talking like first main dream, it'd have to be Louis Vuitton, but as of right now I'd love to work with Celine, Hedi is sick. 
The favorite experience thus far? 
Jacquemus' 30th birthday party in Paris. That man knows how to throw a party, he's mad nice for that actually I pulled up with like seven of my friends, and my sister who is like 17 and he just lets us all in. Top floor Eiffel view, you're looking around and then you're like "holy shit Micarganaraz is behind me", she's my fav model.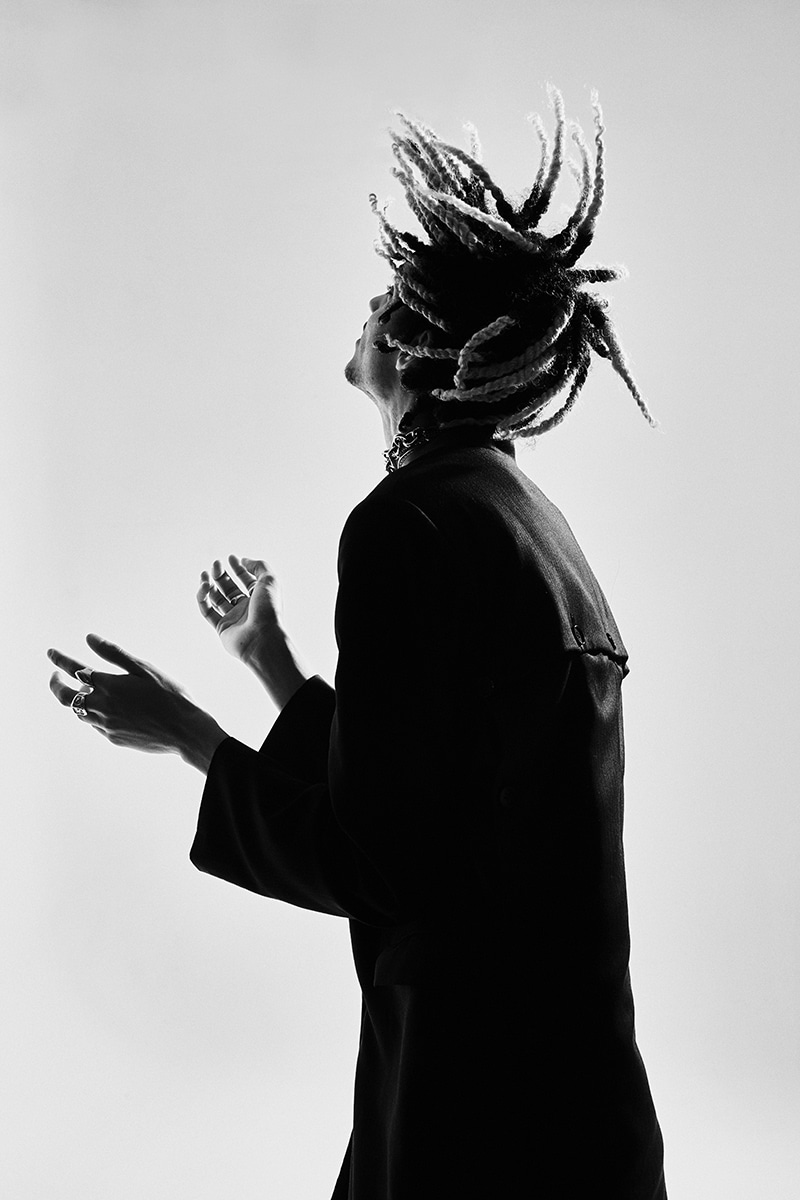 How's it been for you since the start of your journey? Did you encounter any major hindrances when you first started out in fashion?
You lose a lot of friends and potential relationships. The sacrifice is probably the hardest part. Other than that, it's been alright. Oh, my height used to be a major problem actually agencies wouldn't take me.
Before becoming a prominent model-influencer what did your previous job entailed?
I've never had a 'job' or anything that has felt like a job. I used to play academy football which took up like six days in my week.
Could you kindly elaborate on the trajectory that brought you to dive into this field?
So, I got released from my football contract, but I never really wanted to do that anyway. Then my friend Noah was like "let's go supreme at like 3 a.m. and camp out for stuff." I was like, bet. We would do that, make money from that, and slowly meet people who were like us. Then we just kept with it I guess, kept evolving.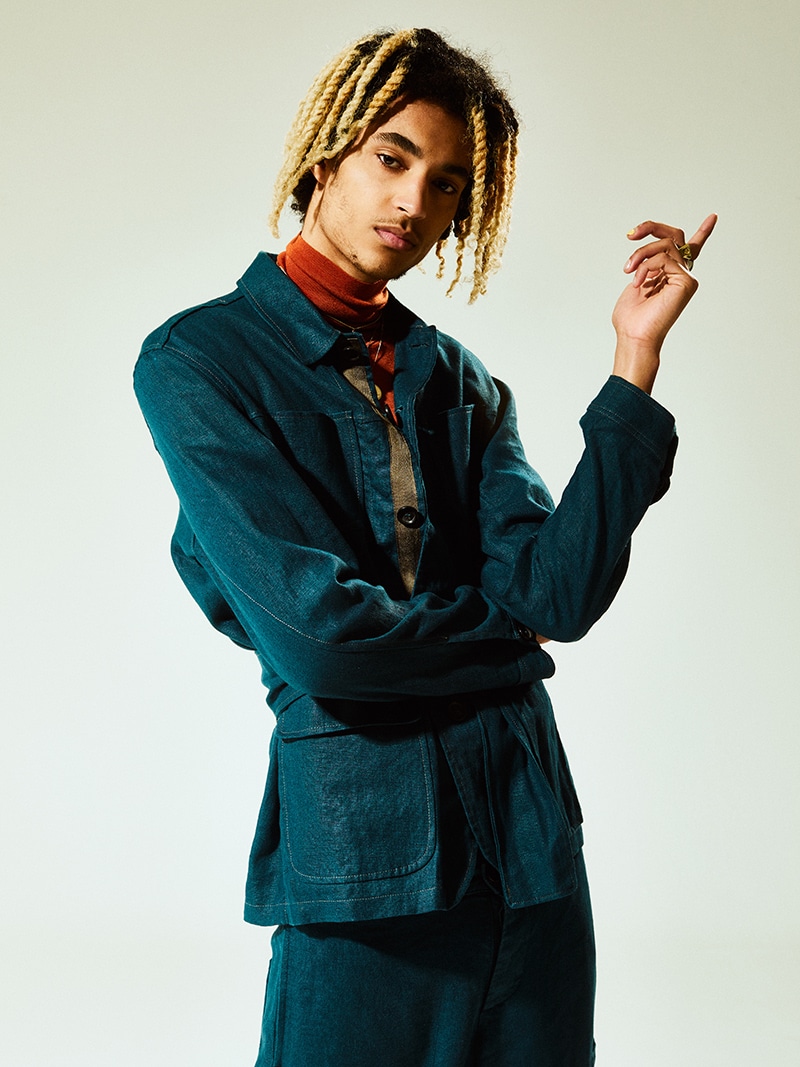 You've done quite well since day 0. How did you evolve?
Through the people around me. Their style either rubs off on me or we are like friendly competition. So, we would all try one-up each other, leading to improvement. 
How do you react to trolling and online criticism?
I think trolling is mad funny. Online criticism is a good sign actually it shows you're doing something right. Not everyone will like you or what you're doing.
In an era raged by the ruthless yearning of digitalization and social media appearance, being constantly exposed to the public's eye must result quite daunting, particularly with the level of saturation present in such a field. In a nutshell, what are your key thoughts concerning the whole Instagram thing?
All I'm going to say is, I could have way more followers right now if I wanted to compete in an algorithm game and basically not be myself. Good things take time! I like Instagram as a platform, and to be honest, if you're looking at the Purist fashion, I wouldn't say its saturated. Yes, there are so many imitators and clout-driven people for sure but you kinda just eye roll and move on. 
What's your take on identity?
You should just be yourself and do your own thing.
Could you say that spending plenty of time on social media does affect your self-esteem?
Depends who you are, but I'd say yeah it does. People need to love themselves more, no one can judge you, only you can judge what's in the mirror.
What does being a man of color mean to you in modern times? 
It just means I have a different shade, nothing else really.
If you could pause time and go back to a specific era. Which would it be? 
Easily like 2012. That was the greatest year ever around the world. Or like 2016, that freshman cipher will always play on my mind. Or that year where everyone was on Pokémon go, that was insane.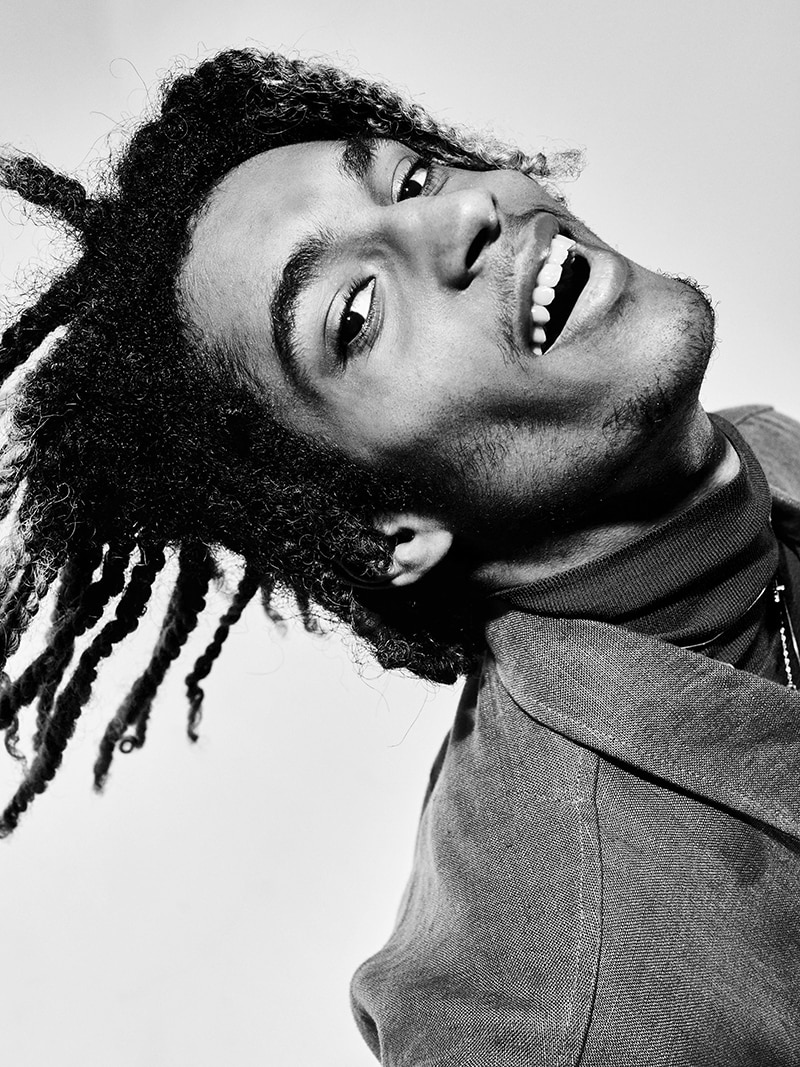 What's been the most gratifying aspect of your career thus far?
Making my mum happy,
And what's been the most intriguing?
Learning about new cultures, new places. 
What do you wish you could have done differently throughout your journey?
Nothing really. I don't really regret stuff unless it's to do with females. 
Any major inspirations?
I've got so many. I use the internet like a library and see these people as books, people to learn from. The shortlist would be Awge, Luka, Ye, Yachty, T, Jonah Hill.
What are the biggest obstacles you've had to deal with? Think deep.
My height is the first comes to mind. So many casting directors said I'd NEVER model lol. Something like 21 agencies rejected me, they've all since hit me up. Money's also an issue but it's part of the game. The hustle separates people. I used to sell cookies at school or like paper planes.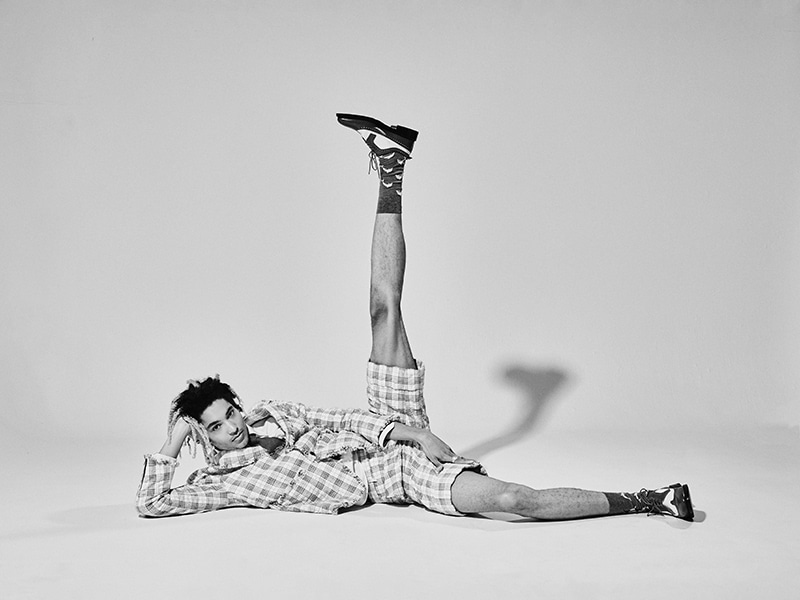 Could we touch on race and racism – how do you feel we, as a society, are evolving in terms of addressing color-liaised matters and inclusivity?
I think we have evolved massively, but I think the U.S. has such a long way to go and everyone knows it. From the top to the bottom it's still a residing issue. What I will say though, is that racism is not just white to black people. We all got to look out for each other, all races in all directions.
Now tell me, what would you like to be remembered for?
Just as a positive influence. I aim to cover multiple disciplines so I'm not going to say 'best dressed' or something like that. 
Biggest remorse?
I honestly don't regret much at all. As I said, the only things I'd kick myself over is girls, other than that I'm all good. And they aren't even regrets, they're just like eye-rolling situations.
What's the wisest lesson you've learned about being in the industry? 
You've got to believe you are one before you become one. Basically, act the worth that you set yourself at, not what people want to set you at.
Any advice to give the young wave of aspiring people, wanting to venture into your world?
Be confident, be safe in terms of mental health! This game takes a lot of mental endurance so really be certain in yourself and never let up. If you have something that you think is genuinely worth other people seeing, don't let anyone tell you it's trash.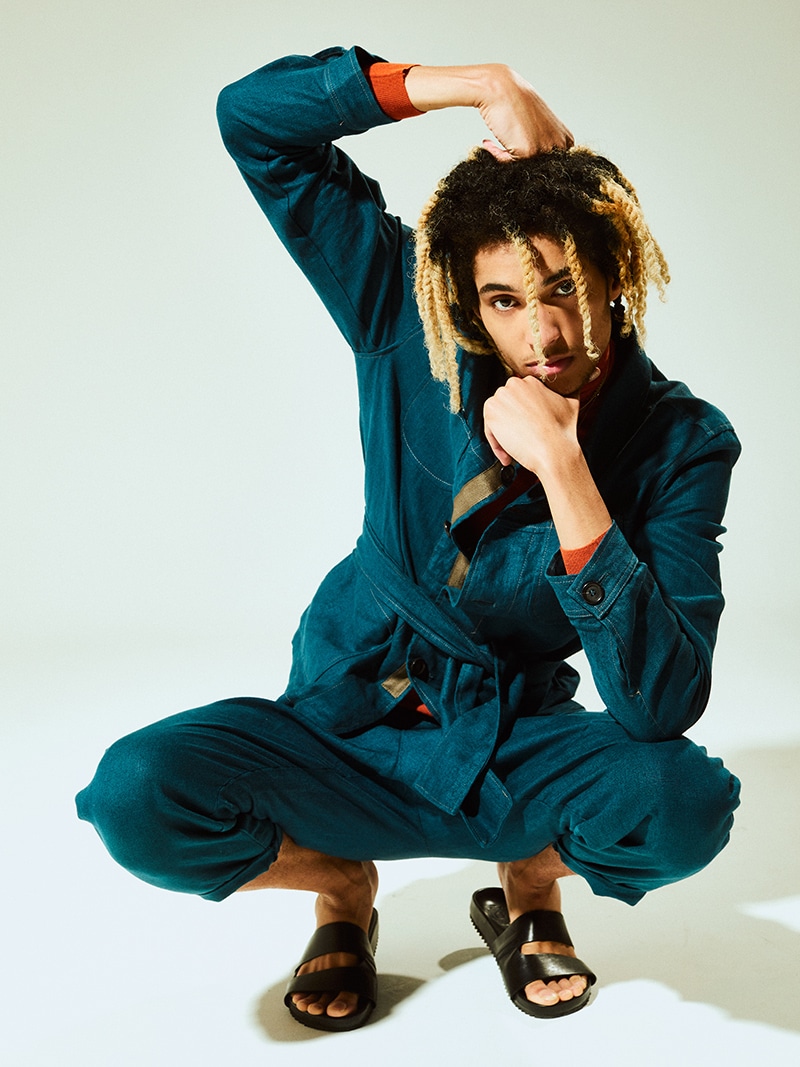 Photographer and Creative Director: Steve Harnacke @steve_harnacke
Stylist: André DeVeaux @andredeveaux
Grooming: Charlotte Kraftman @charlottekraftmanmakeup
Talent: Silvan McGhee @silvanunlocked at Moxie @storyofmoxie & Kult Models @Kult_london
Brands: Thom Browne, Per Gotesson, John Lawrence Sullivan, Oliver Spencer, John Smedley, Grenson