Agender, sustainable, challenging. Discover here one of the most inspiring brands of the emerging Italian fashion.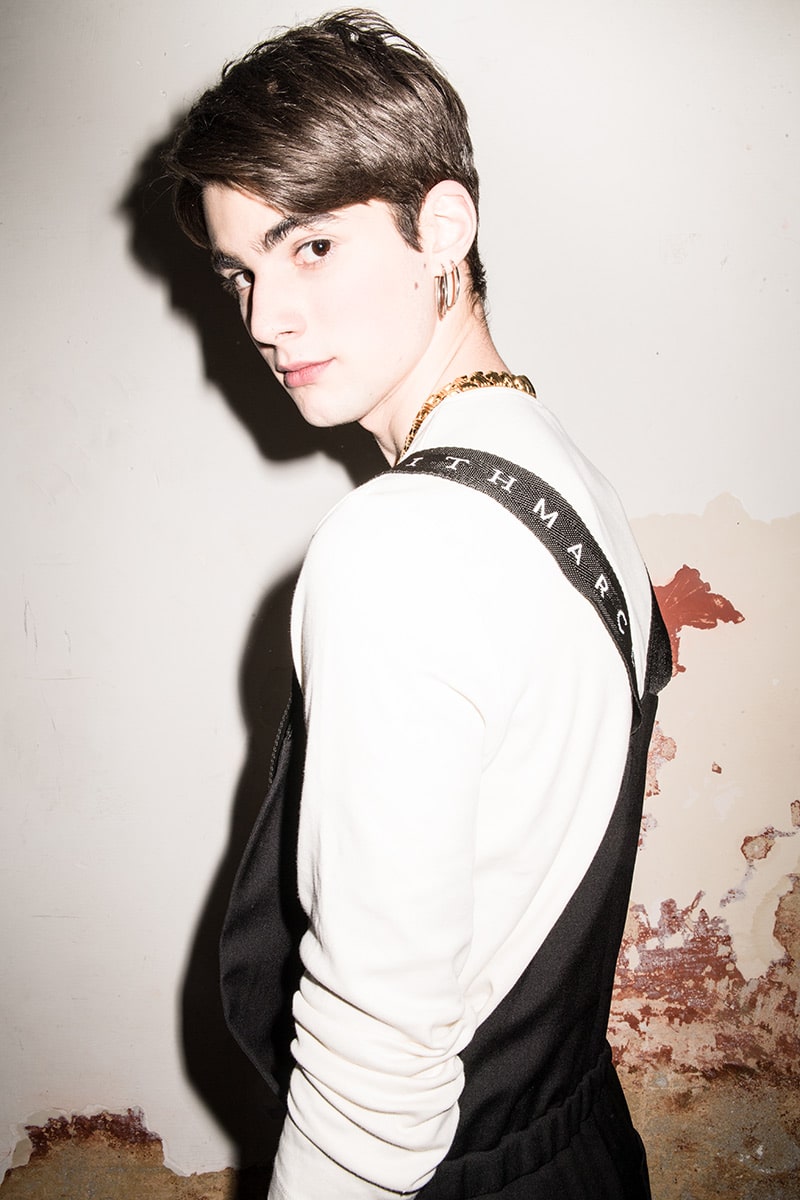 EdithMarcel was founded in 2015 by Gianluca Ferracin and Andrea Masato. Although their career is yet short, its brand identity has already been clearly defined through a solid proposal that bets on clothes designed with no gender, as well as the production of garments with certified fabrics of either plant or biological origin and of post-consumer recycled materials. We met them at SHOWCASE, a project organized by the Italian Trade Agency in collaboration with Altaroma aimed at bringing together young designers and professionals from the fashion sector. It was there where we found out WORK-WE-AR(E), their collection for this winter 2018. Falling in love with the proposal, we talk with them about the evolution of the brand, their commitment to environmentally conscious fashion, and the defies still posed by agender fashion.
What 'genderless fashion' concretely means to EDITHMARCEL?
Concretely, genderless fashion for us means being able to overcome cultural stereotypes related to gender, and aim towards a product that can wear both kind of bodies. And to do this, we work mainly on each garment's style, design and wearability/fit.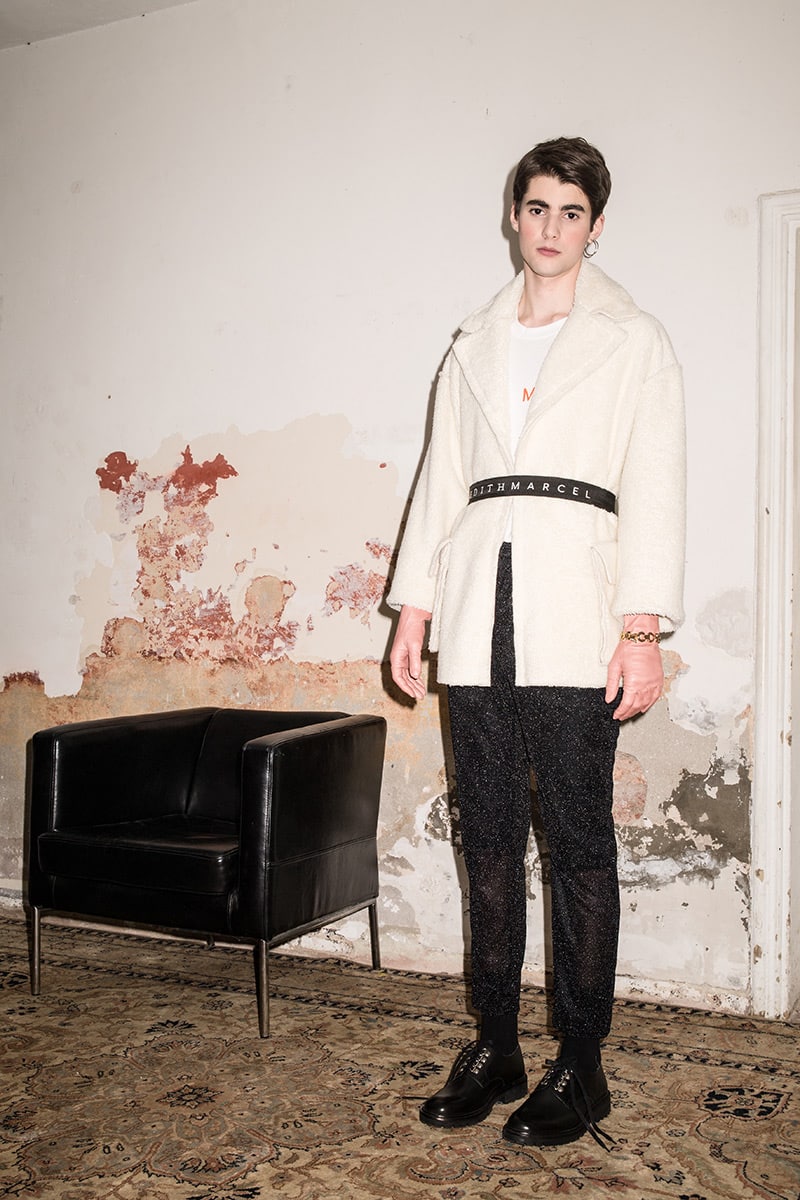 How would you describe the evolution of the brand since you started it in 2015?
EDITHMARCEL evolved, just as naturally as it should happen. We think that the really important change and evolution took place after a complete year (spring/summer + fall/winter), because we set the style and the lines that truly define the brand. At the basis of our precise and strong genderless aesthetic there is and there always have been our need for freedom: the freedom to choose how to dress without having to associate to a sexual gender identity. We like to think that someone can enter a shop and feel free to wear all of our garments. Our style evolved precisely in this direction: more and more freedom. At the same time, collection after collection, we started to take some decisions in order to set our products in a more commercial landscape, studying appropriate style choices in order not to give up on our DNA.
As a creative concept, agender fashion seems really seductive. In commercial terms, is there already an audience buying this type of clothing?
Yes, in our opinion there's already an audience which is interested in our products, and we found evidence of this on different occasions. Maybe, what we are missing is a "container" able to absorb, communicate and sell genderless clothing. Some attempts have been made, however they should be cultivated and they should evolve, but we know that this may be a little difficult in a market which already isn't in an easy situation.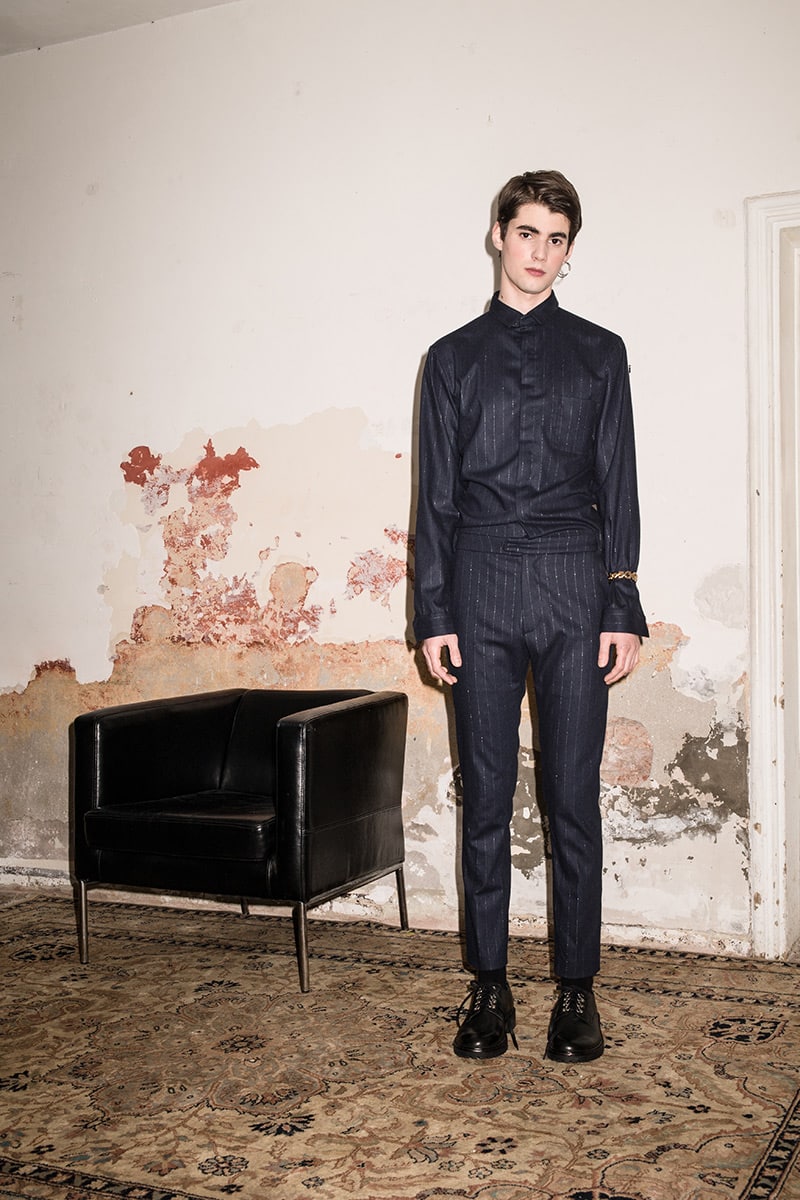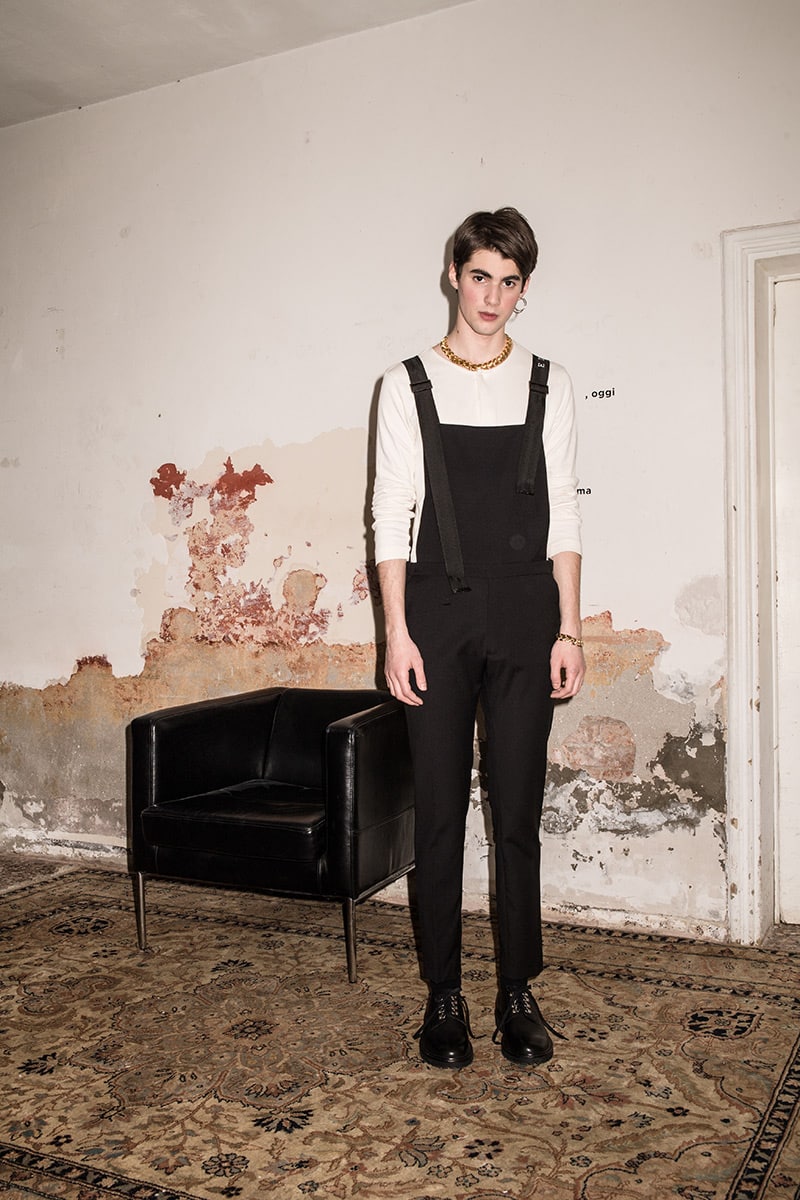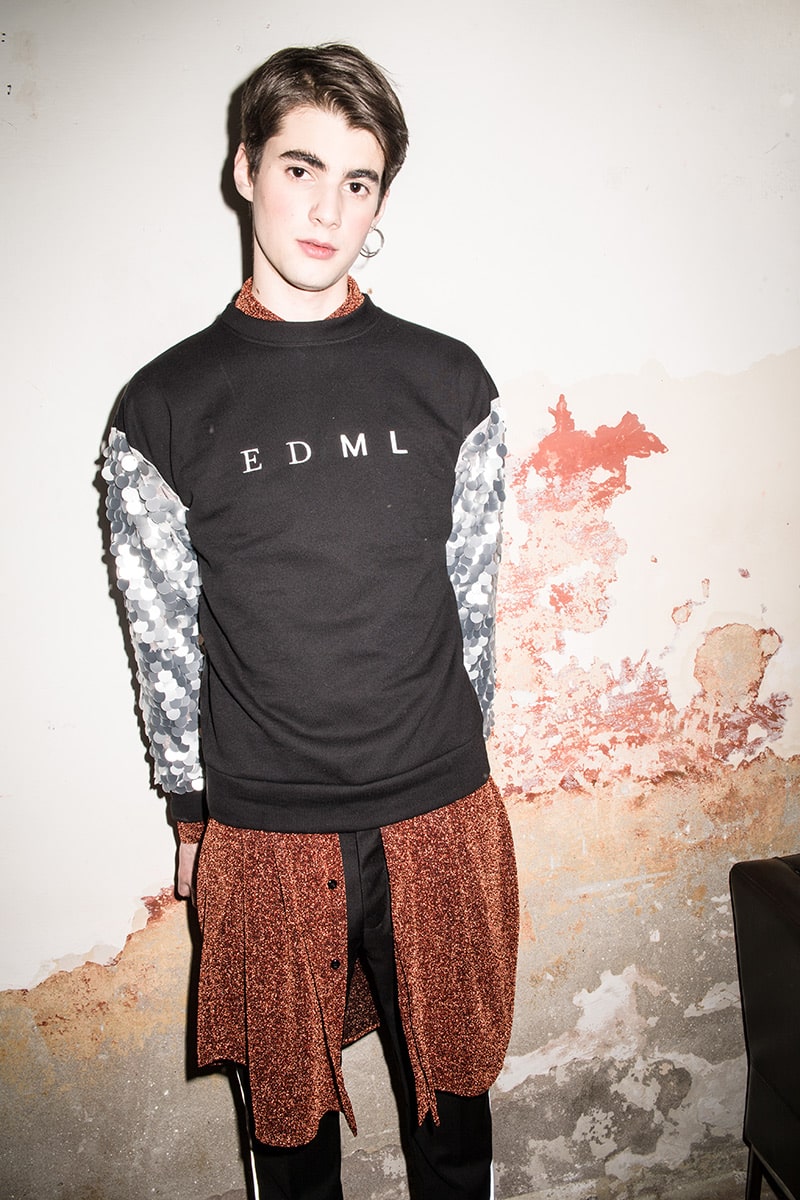 How is your target audience?
The target audience towards which we aim to go is mainly represented by young people, which we want to feel free to dress how they like, going beyond some fixed gender stereotypes.
Where do you sell? What is your distribution strategy?
Our resellers are internationally spread, and we have also an e-commerce in which you can find the basic piece from our collections.
Your last collection, WORK-WE-AR(E) is inspired in workwear. What attracts you most about this type of clothing? What do you want to express with it?
What we like most of workwear is that is very versatile and can easily be adapted to "genderless", and a lot of genderless pieces par excellence belong to the world of workwear: jeans, sweatshirts, jumpsuits and overalls. Moreover, we enjoyed mixing workwear with EDITHMARCEL's main features. And the name of the collection represents the collection's concept itself: WORK WE ARE, what can express this better than workwear pieces?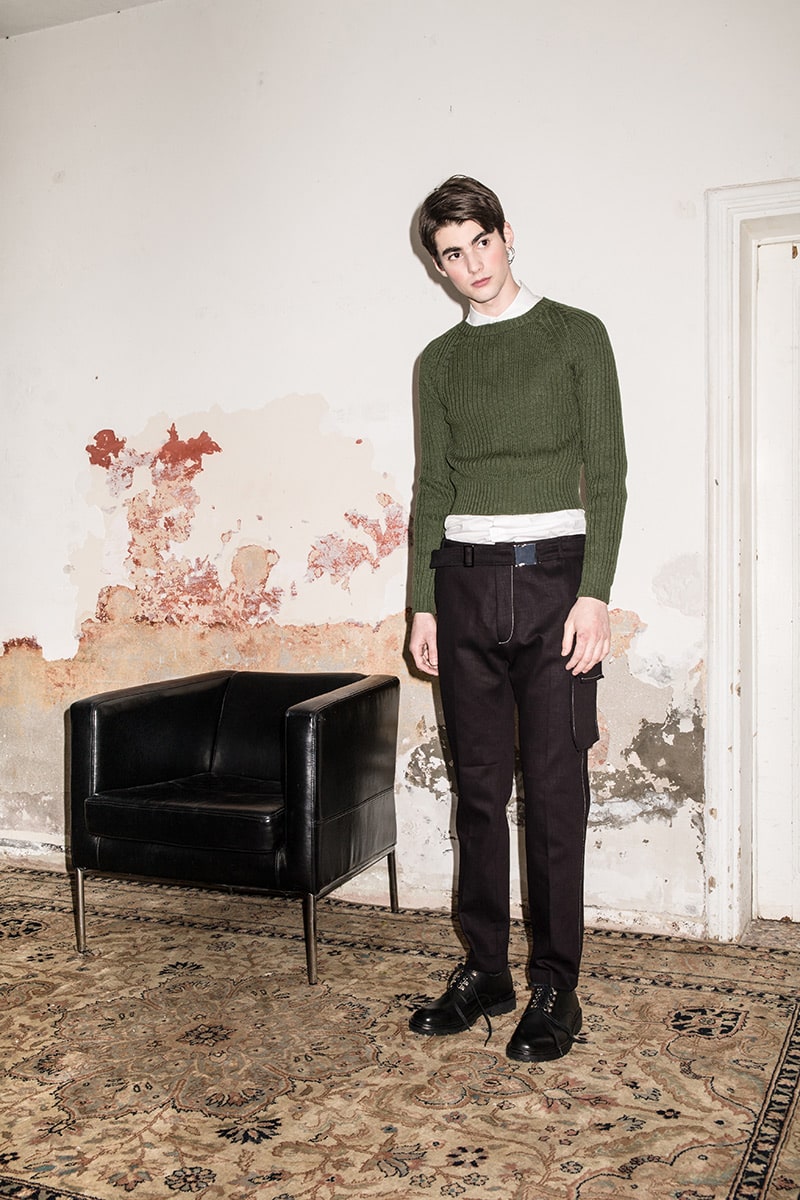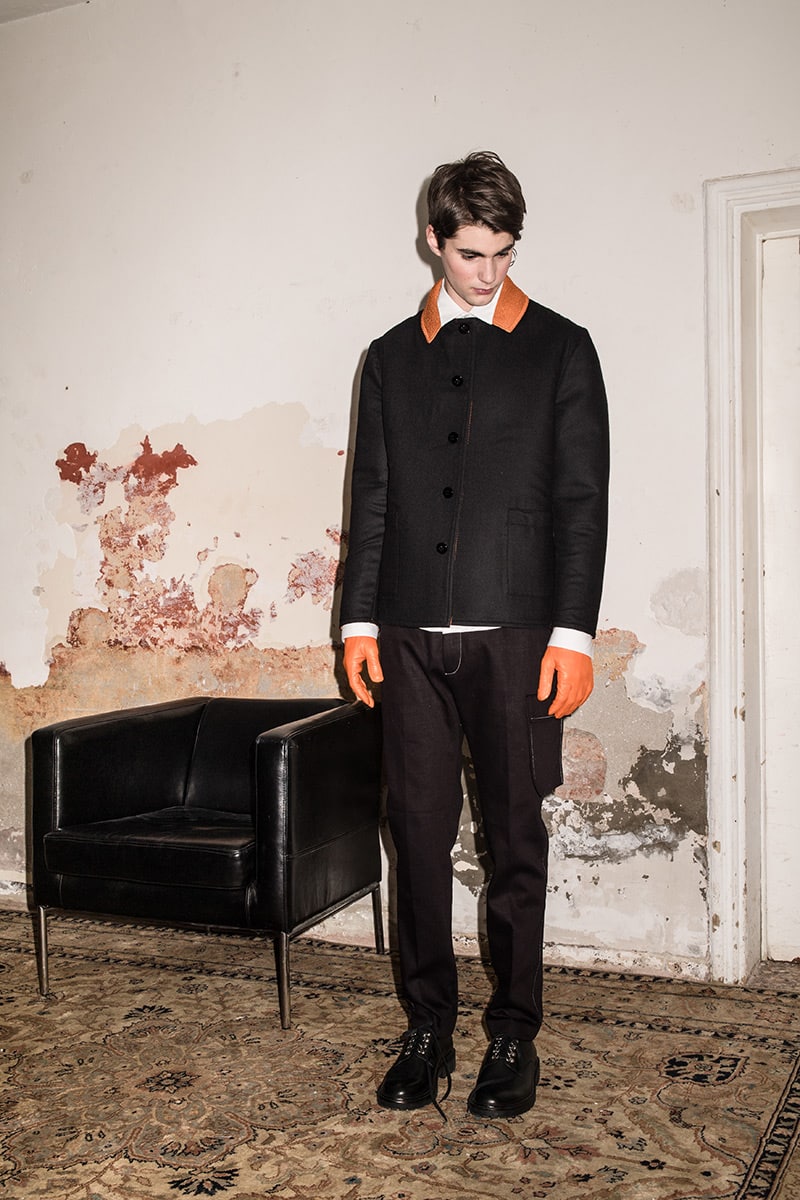 Sustainable fashion is a topic that is very important for EDITHMARCEL but this kind of production implies special efforts. What type of problems conscious fashion faces currently?
Yes indeed, this is a topic in which we strongly believe, and in the name of which we have to face a lot of complexities, first of all, the economic part. Sustainable fabrics are a lot more expensive than the "normal" ones, and the market that is ready to pay the proper price for it is not that big.
You research shapes and volumes in order to design clothes beyond the gender norms. What kind of system do you have to accommodate sizes for garments that have been conceived to be worn by men as well as women?
We mainly use XS, S, M etc. sizes. In each piece, the label features both the correspondent "male" size and the correspondent "female" size. So inside a shop a person with a male-like corporeality will look at the men size, and someone with a feminine corporeality will look for the women size. Moreover, for some categories of garments, the size is the same for both corporealities: it always depends on how the garment has been conceived, on the solutions we thought for that piece and on the wearability we want to give to that piece.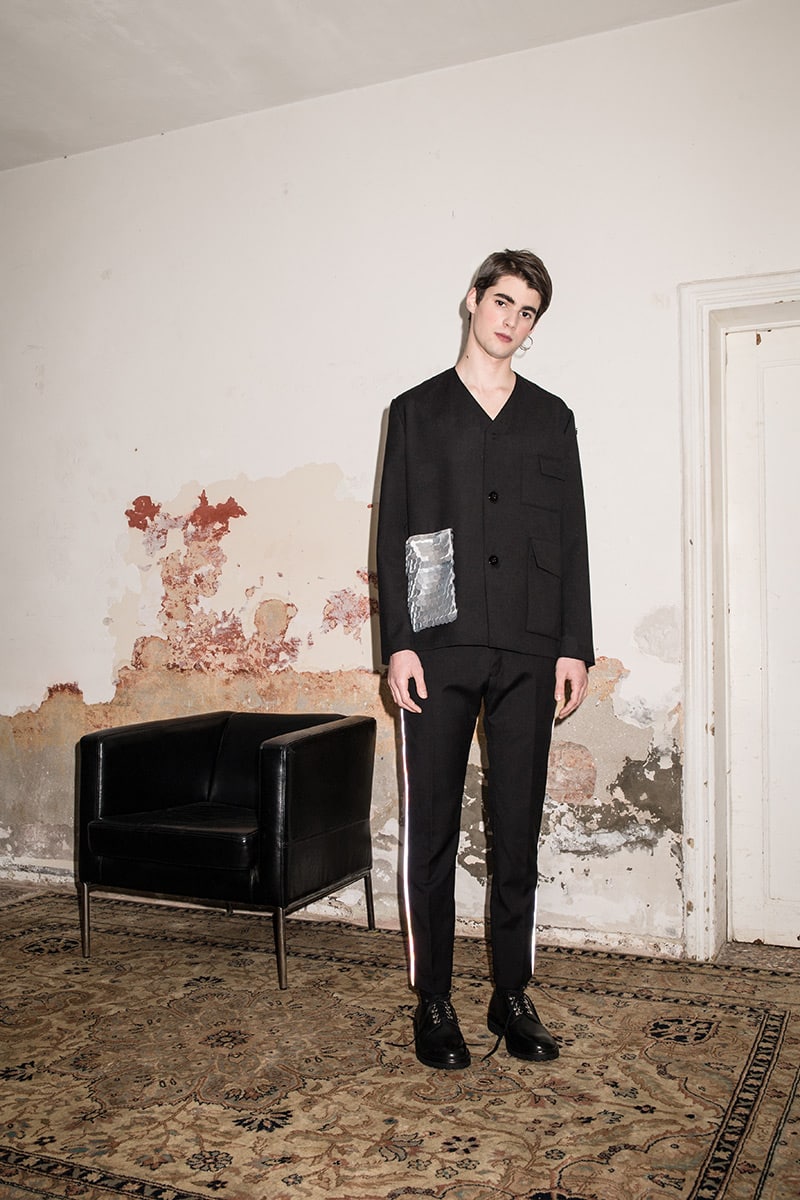 What's the biggest challenge in terms of design, fabrics or accessories about making something for both genders?
We do a lot of stylistic, design, historic and cultural research; then we try to balance the male and female features. Each piece that we realize can, talking about its design, wearing both a man or a woman, thanks to solutions like the elimination of the pinces, that makes for a more linear fit, or using elasticated bottom hems for the trousers. These are only some examples of what we do to make the wearability more versatile, also thanks to accessories and styling choices.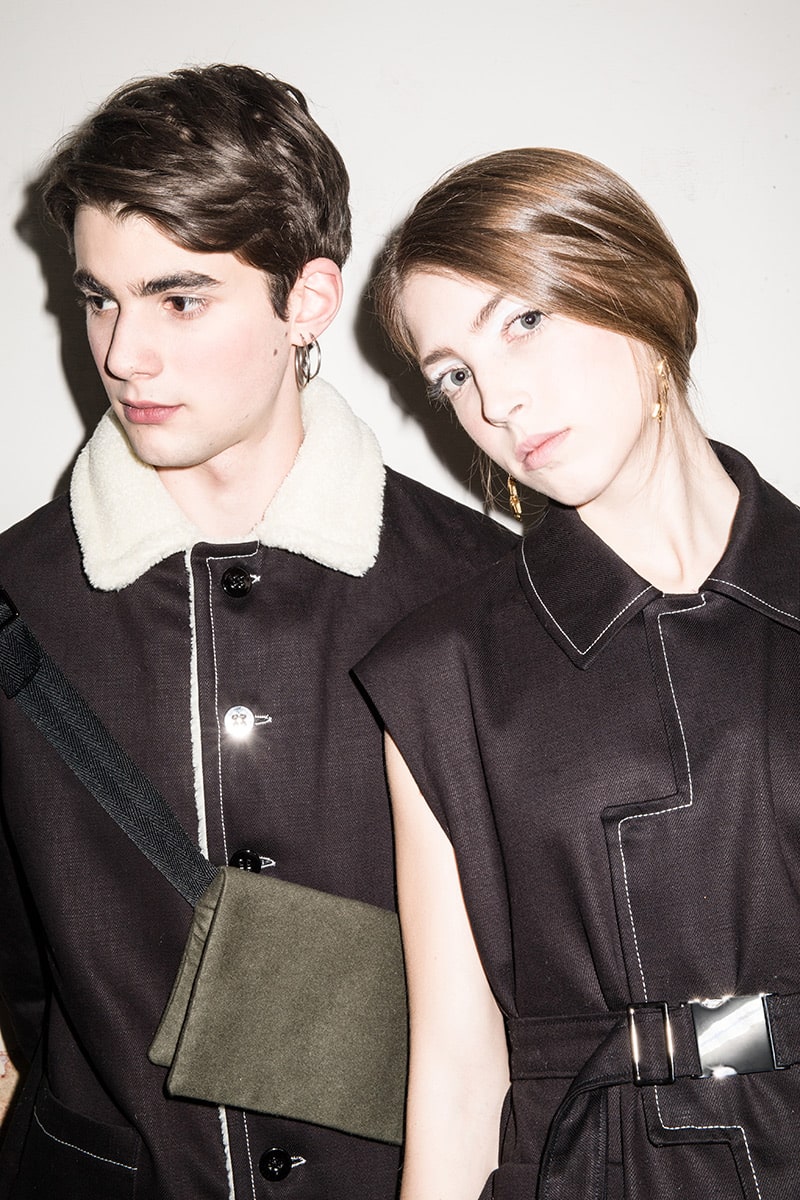 It is easy to explain your project to manufacturers and suppliers?
The project is a lot easier than it may seem, actually. We tried to make every feature of the process easier, first of all the sizes matter. We actually prefer to show it – with models wearing clothes – instead of explaining it.