La cuarta edición del Moritz Feed Dog, tendrá lugar del 22 al 25 de marzo 2018 en Barcelona.
Un año más, FUCKING YOUNG! se suma como media partner al Moritz Feed Dog, el primer festival de cine documental sobre Moda y Cultura del Estado, con el que llevamos colaborando desde la primera edición en 2015. El Moritz Feed Dog nació con la voluntad de ofrecer una programación en la que, al igual que en el otro Festival organizado por Inedit Producciones, el Festival In-Edit, prevalezca la calidad cinematográfica de las obras, desde los contenidos a la estética. Una iniciativa que se centra en el género del documental y la obra de autor y que tiene a la moda como temática principal, pero entendiendo esta disciplina como una expresión cultural amplia y diversa.
Las primeras cintas confirmadas por esta edición son KEVYN AUCOIN BEAUTY & THE BEAST IN ME y ANTONIO LÓPEZ 1970 – SEX, FASHION & DISCO.
KEVYN AUCOIN BEAUTY& THE BEAST IN ME
Director Lori Kaye
En la década de 1980, Kevyn surgió de la nada para convertirse en la artista de maquillaje de moda y celebridades más buscada. Fue una figura creativa clave en la tormenta de la cultura pop en que se convirtió la era de las supermodelos de la década de 1990. Poco después, las celebridades comenzaron a buscarlo y se convirtió en un confidente, amigo y e icono dentro del mundo de la música y del cine. Escribió tres best sellers, apariciones en el show de Oprah, y creó su propia línea de maquillaje. Usó su celebridad para luchar por los derechos de los homosexuales y su aceptación. Murió trágicamente a los 40 años en 2002.
La película es un tesoro de imágenes y cintas recuperadas: cientos de horas de vídeos personales y cintas de audio que Kevyn grabó a lo largo de su vida y carrera.  La suya es la historia de un don artístico fenomenal que casi no llega a explotar por la persecución gay que sufrió en su ciudad natal del sur. Un ascenso para convertirse en el artista del maquillaje más buscado y también una lucha contra el trauma que fue para él su adopción, y contra una enfermedad rara no diagnosticada.
Entrevistas con Cindy Crawford, Naomi Campbell, Amber Valetta, Andie MacDowell, Paulina Porizkova, Lorraine Pascale y las conversaciones sinceras con colegas, familiares, amigos y amantes, la película transporta a un tiempo en el que las supermodelos dominaban la tierra, pero donde Kevyn tenía la llave de todo.
ANTONIO LÓPEZ 1970 _ SEX, FASHION & DISCO
Director James Crump
Sex Fashion and Disco es una película documental sobre Antonio López (1943-1987), el ilustrador de moda más influyente de los años setenta en París y Nueva York, y su colorido y en ocasiones escandaloso entorno.
El documental es una cápsula del tiempo que se sitúa en el París y Nueva York entre los años 1969 y 1973 y vista a través de los ojos de Antonio López (1943-1987), el más importante ilustrador de moda de la época, y contado a través de la vida de sus coloridos y algunas veces escandalosos ambientes. Un nativo de Puerto Rico y criado en el Bronx, Antonio era la figura seductora que marcaba el estilo y glamour y quien, a partir de la década de 1960, trajo elementos urbanos de la calle y de las distintas tribus callejeras para influir un mundo de la moda de posguerra desesperado por el cambio y la diversidad.
Algunas de las musas de Antonio, de inusual belleza de aquella época fueron Cathee Dahmen, Grace Jones, Pat Cleveland,Tina Chow, Jessica Lange, Jerry Hall y las estrellas alrededor de Warhol como Donna Jordan, Jane Forth y Patti D'Arbanville entre otras. El círculo íntimo de Antonio en Nueva York durante este período también estaba comprendido por su socio personal y creativo, Juan Ramos (1942-1995), también puertorriqueño y criado en Harlem, el maquillador Corey Tippin o el fotógrafo Bill Cunningham, entre otros.
Ambos documentales se podrán ver en Movistar Estrenos y en su versión bajo demanda en Movistar +. En el caso de "Kevyn Aucoin Beauty & The Beast in Me" estará disponible el día después de su estreno en Moritz Feed Dog y "Antonio López 1970 – Sex, Fashion & Disco" lo estará en verano. Estos estrenos y la colaboración con Moritz Feed Dog refuerzan el posicionamiento de Movistar + como la plataforma donde disfrutar de los mejor documentales sobre moda, agrupados bajo el hashtag #MovistarEstaDeModa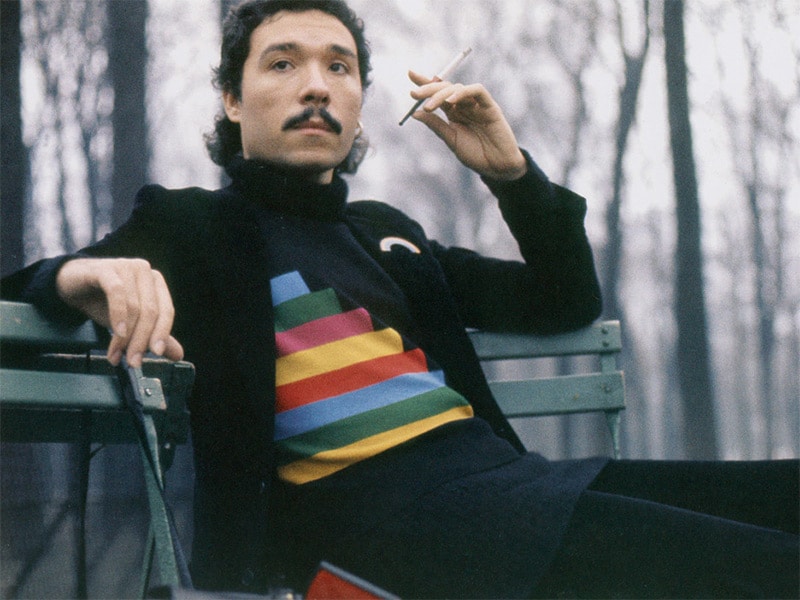 Más información en Moritz.FeedDog.org