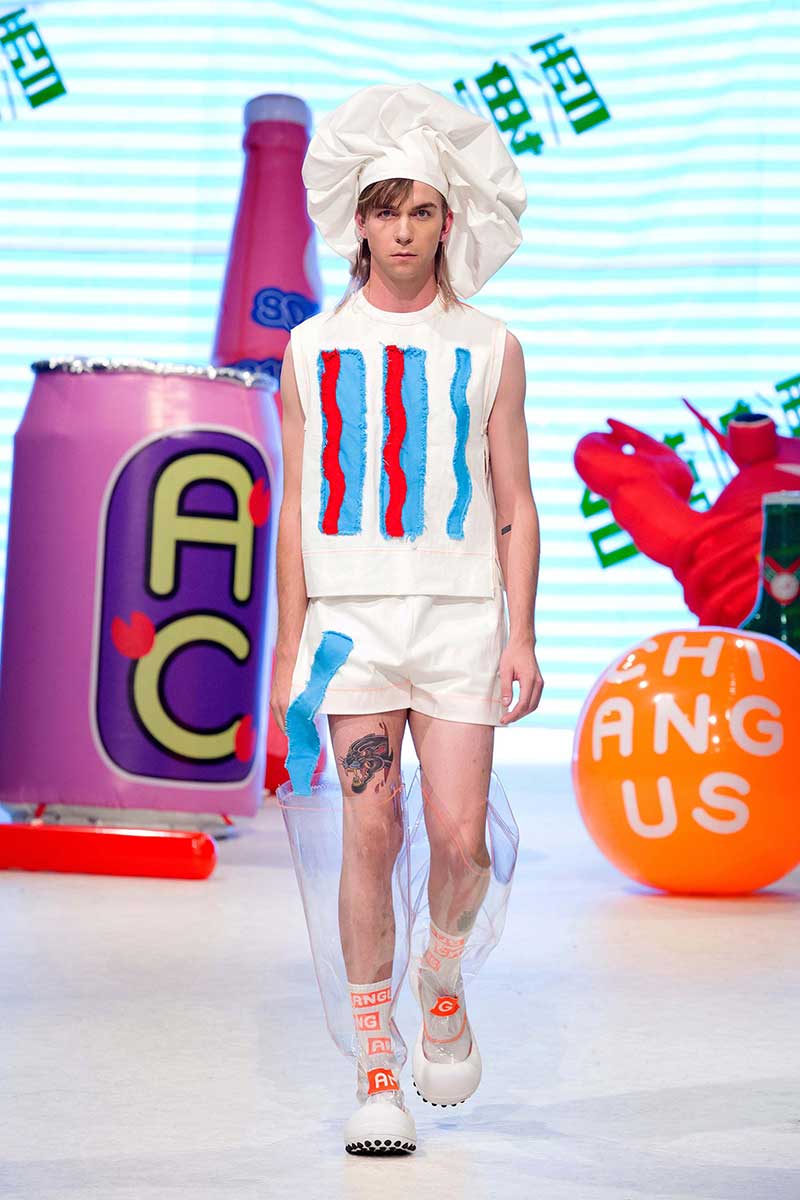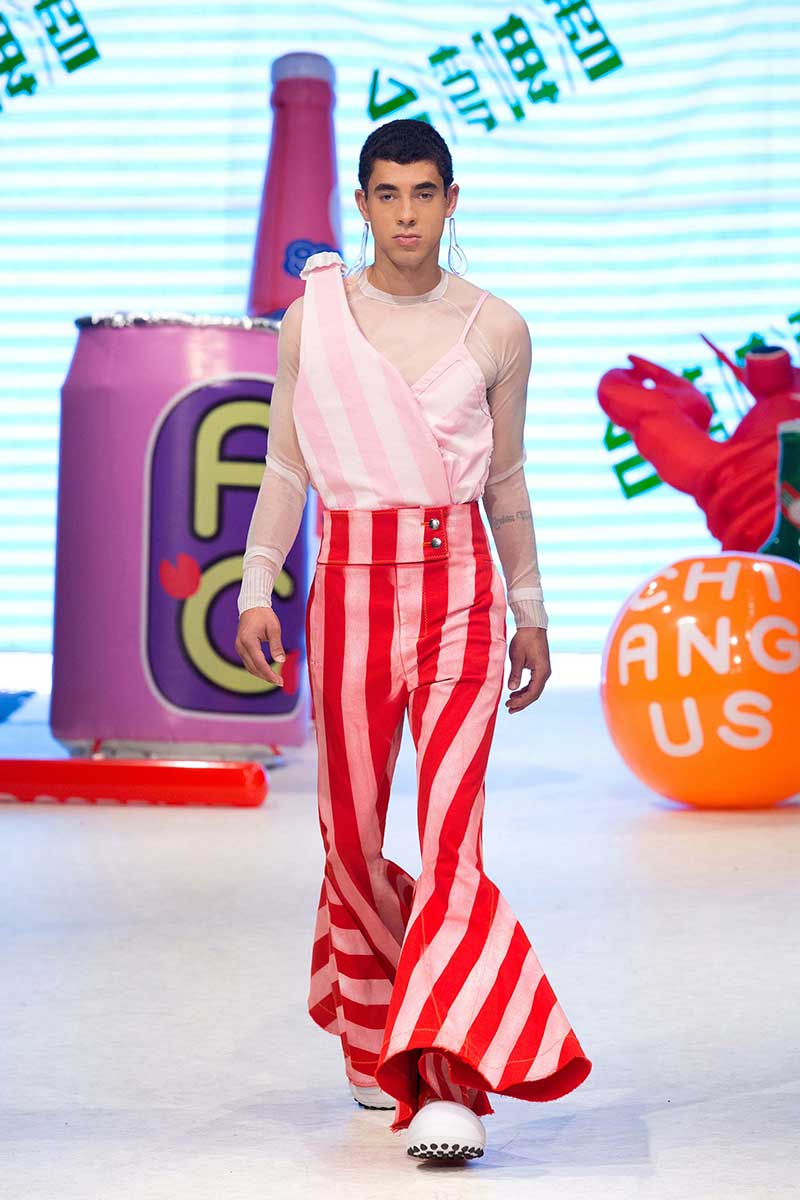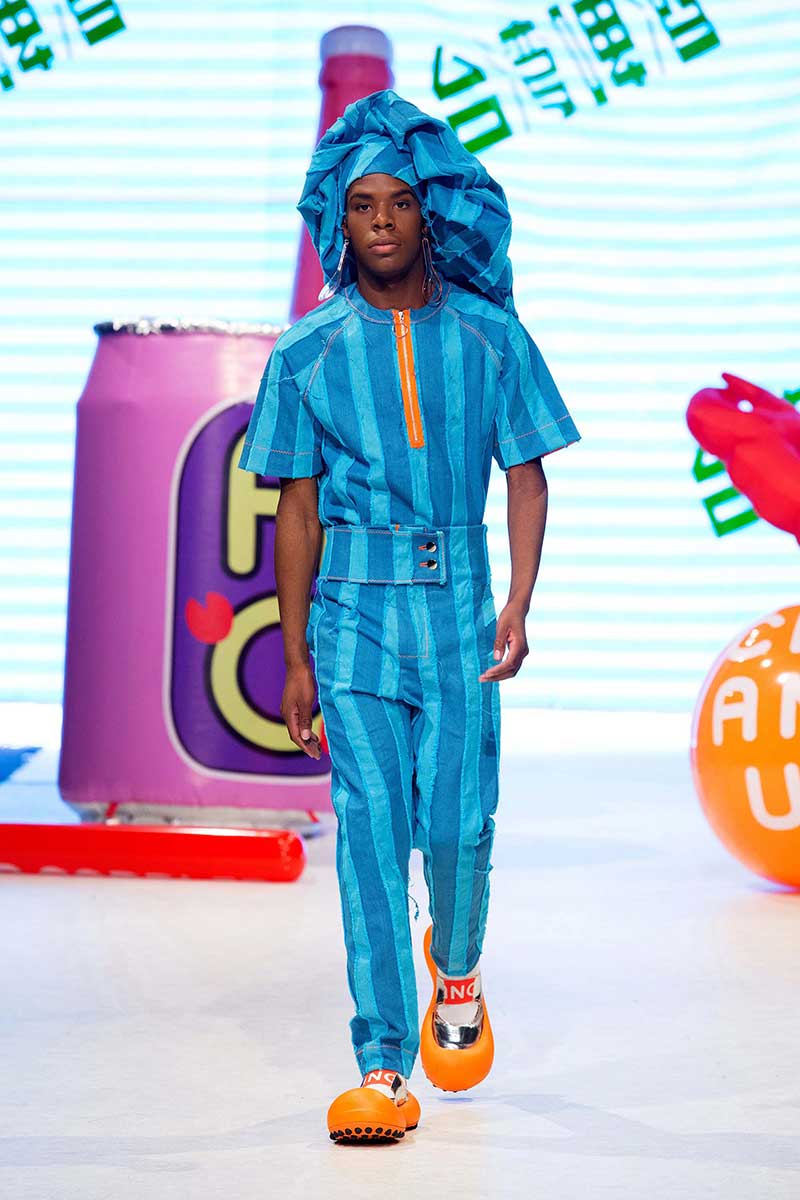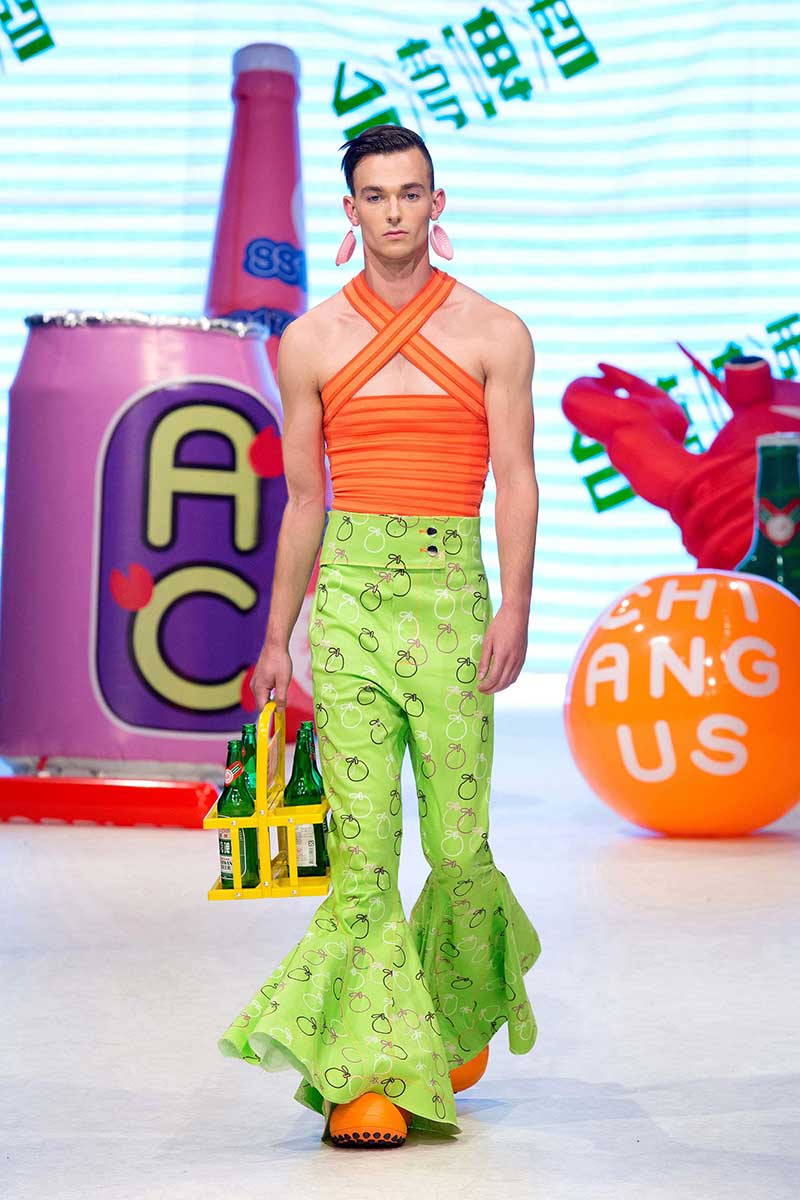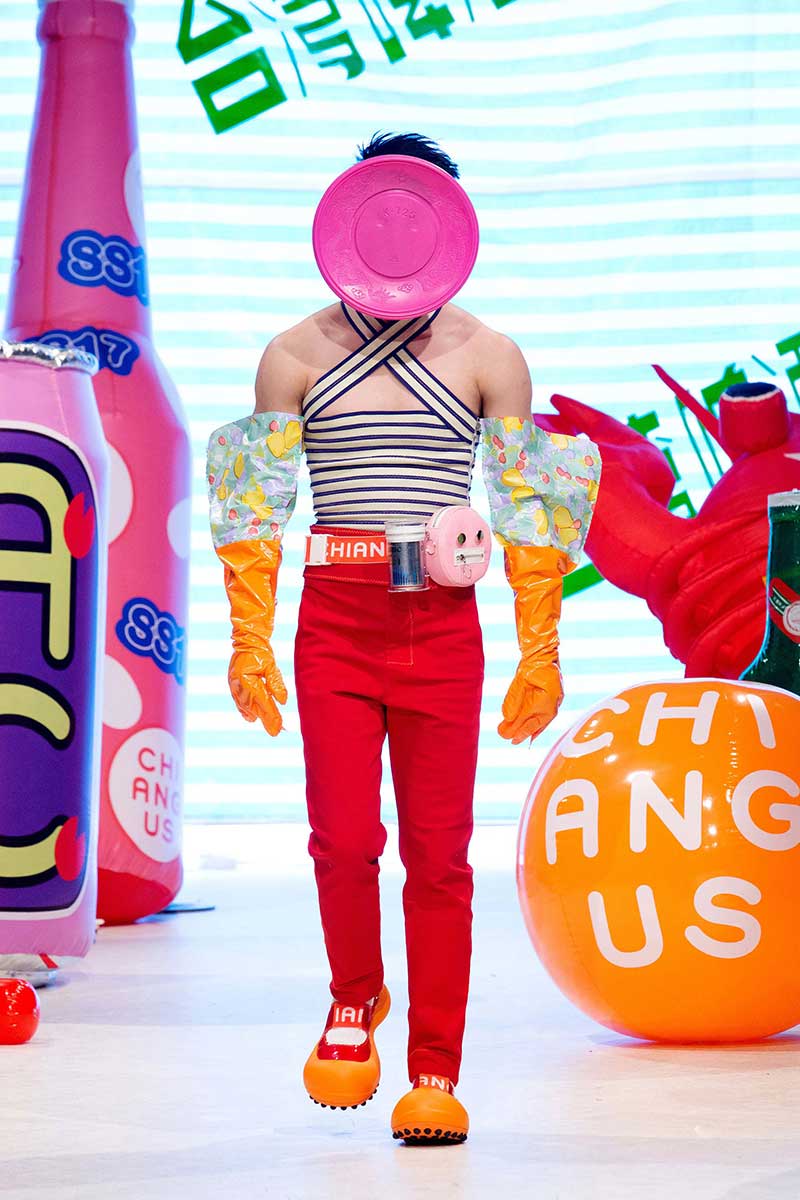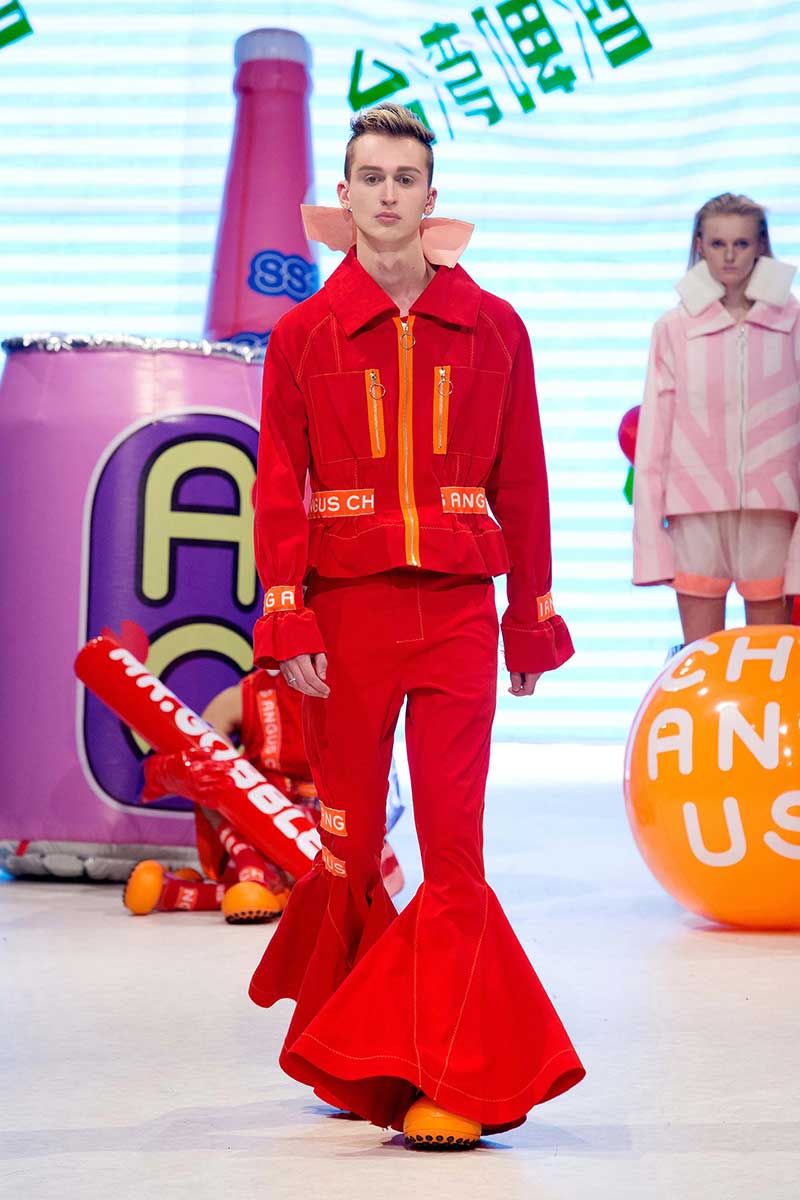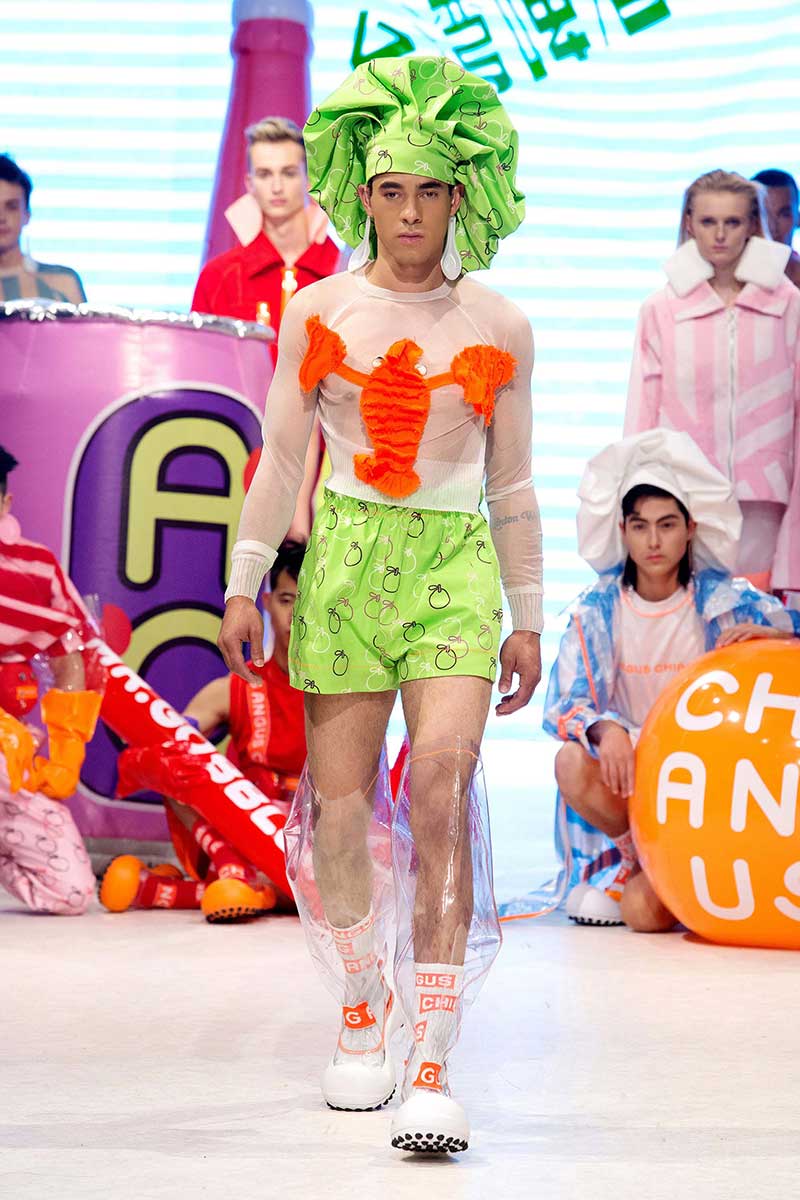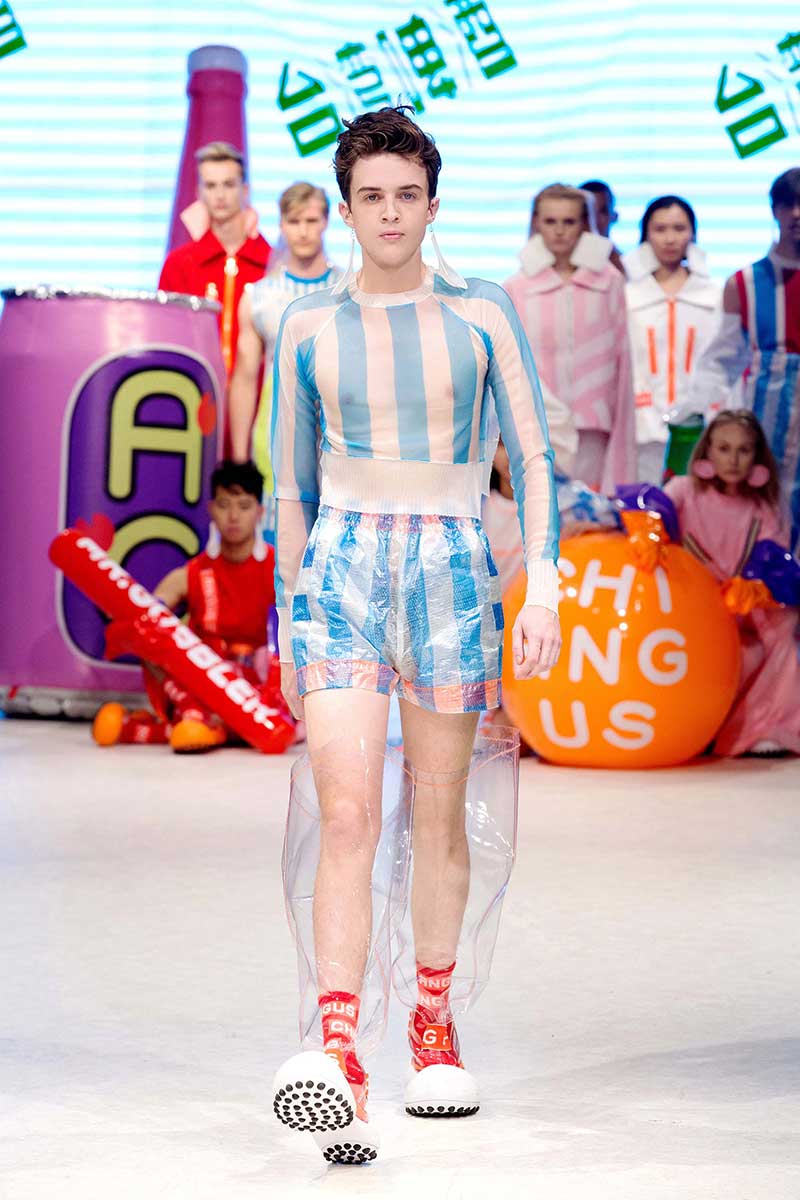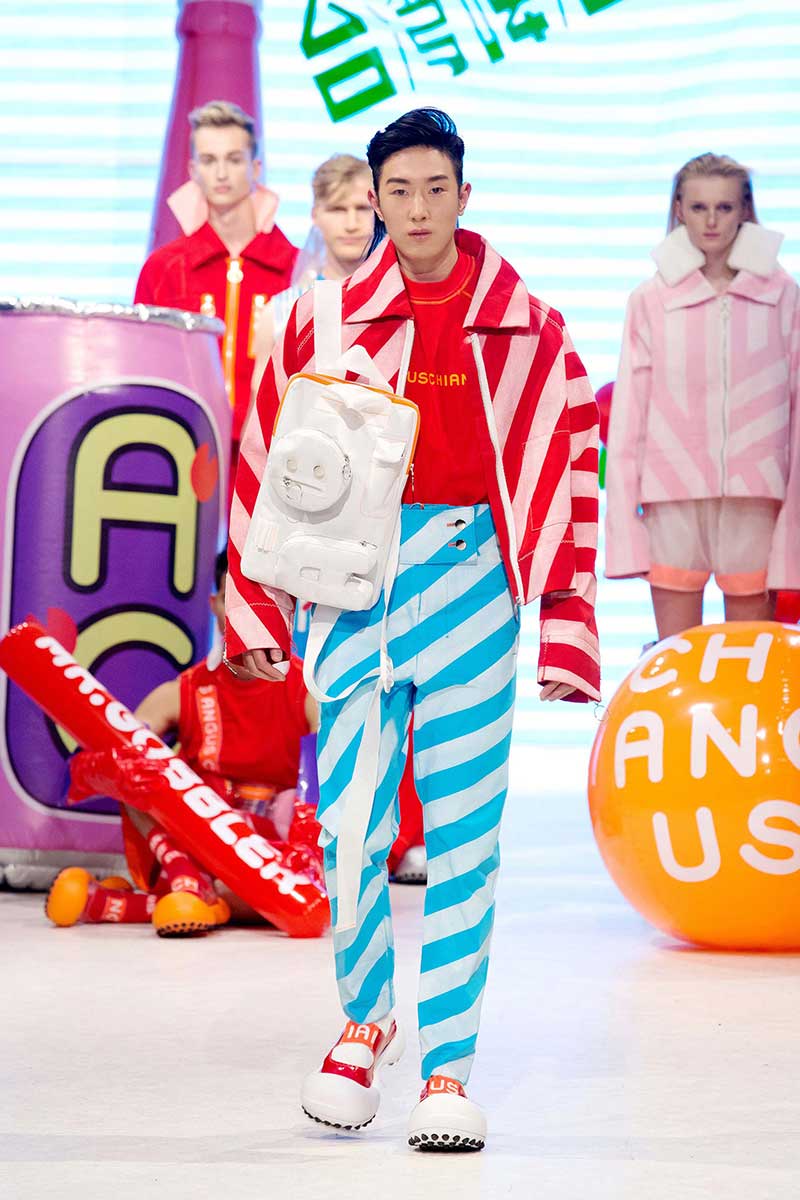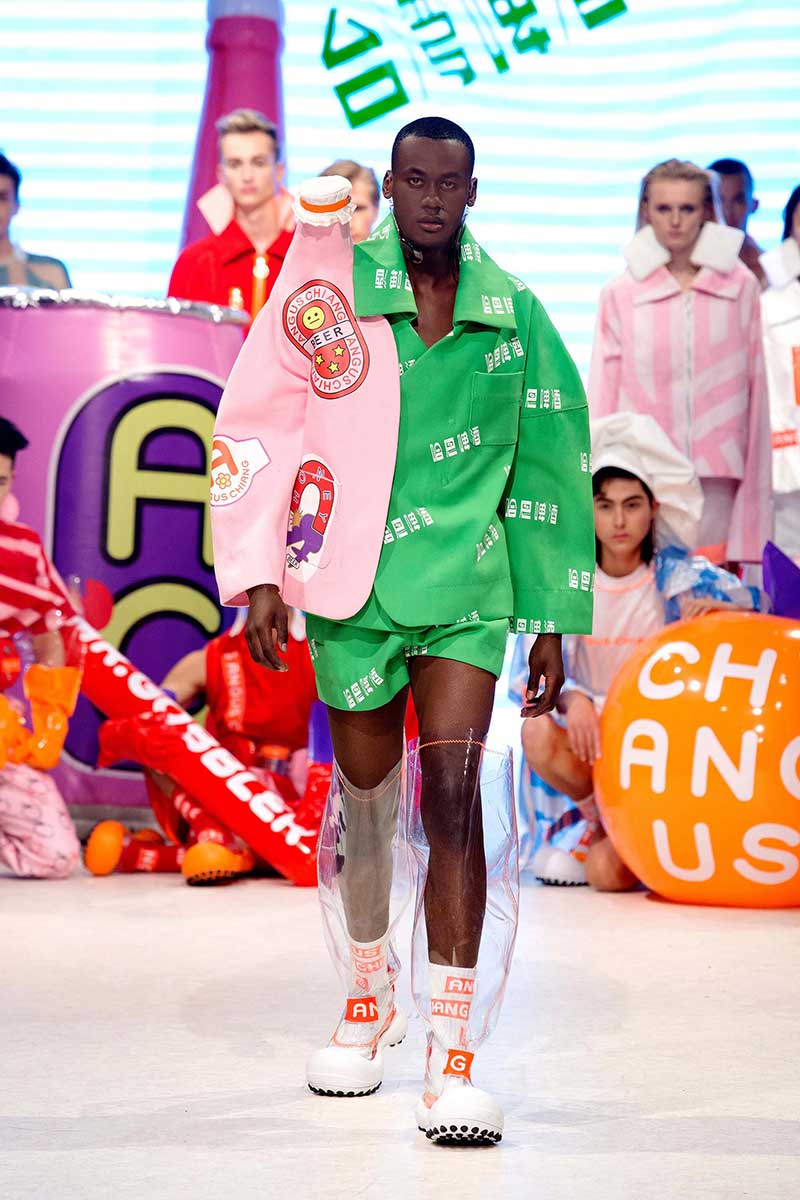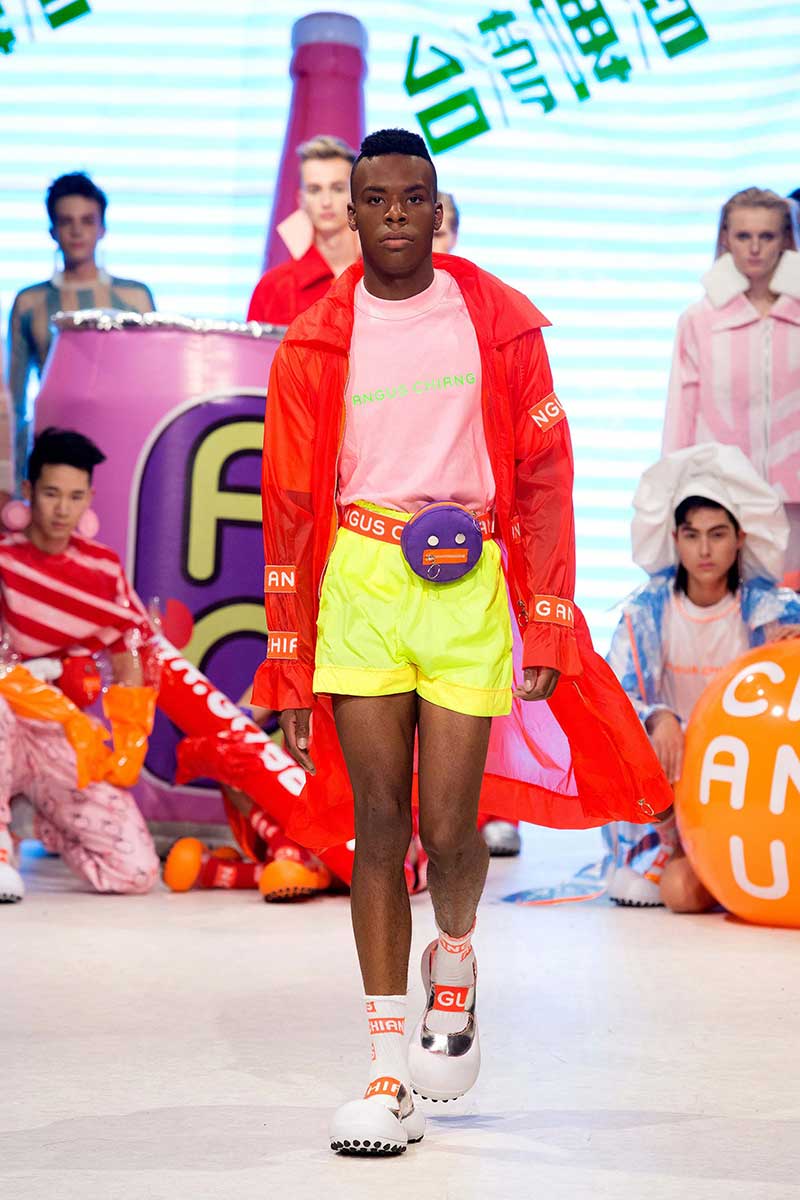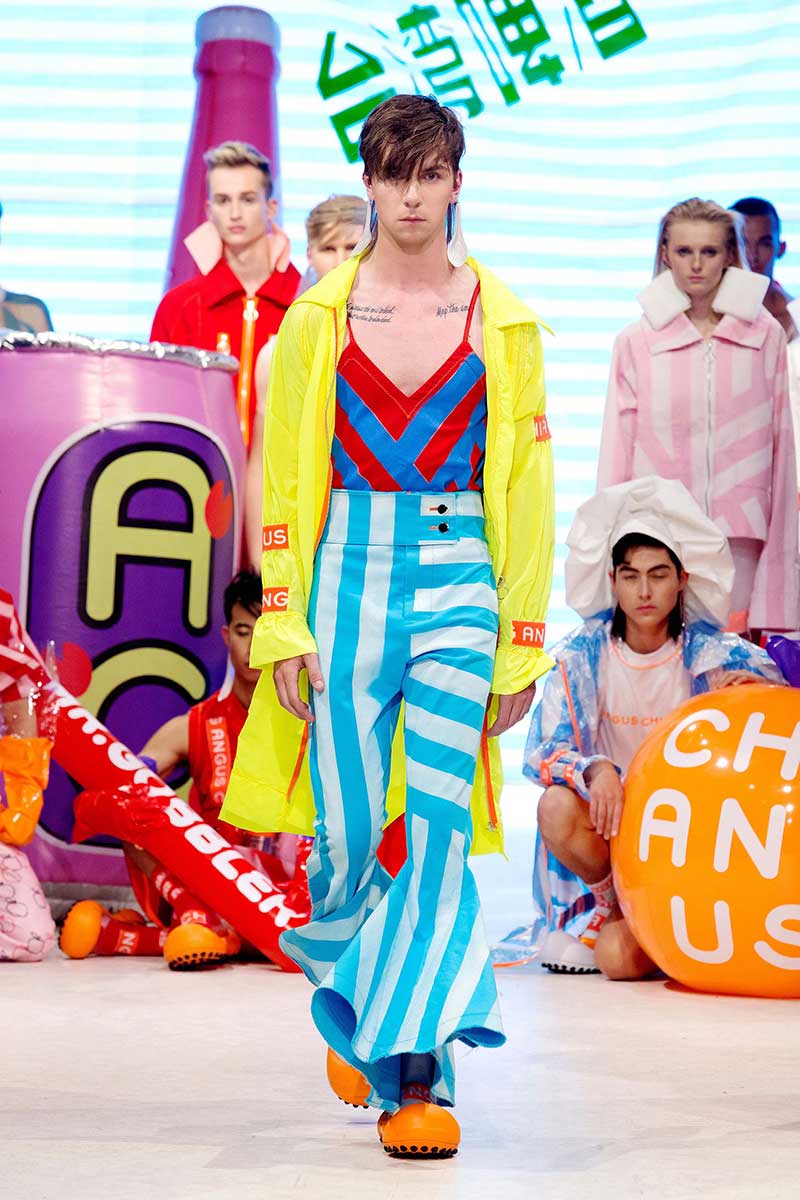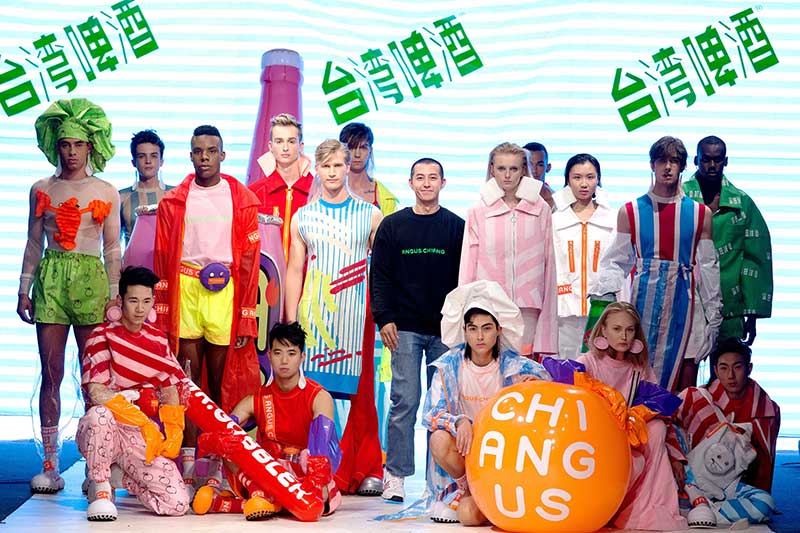 ANGUS CHIANG is a contemporary menswear label established in 2015 that showcases designs inspired by Taiwanese culture.
The creative inspiration comes from a Taiwan traditional street culture, which originated in the 1970's, known as "bando" (Roadside Banquet). The traditional bando usually takes place on the roadside, using blue and white striped canvas cloth as overhead roof cover. Tables and stools are set in place, and a mobile master chef is there to coordinate the banquet's dining sequence. It is a local cultural festivity for family, friends, and neighbors. In view of this inspiration, the striped colors of blue/white and red/white on the roof-cover canvas are the main colors used in this collection. The mobile master chef's cuisines, tent settings, and even the cleaning staff, are all reflections of the design inspiration. Bell bottom and jogger pants from the first season are continued being used as the main cut to bring out a sense of sport, fun, and youth in the brand.
For its second season, the brand chose "Taiwan Beer" as its crossover collaboration partner, and incorporated the classic blue and white stripes beer bottle along and its logo into the collection.