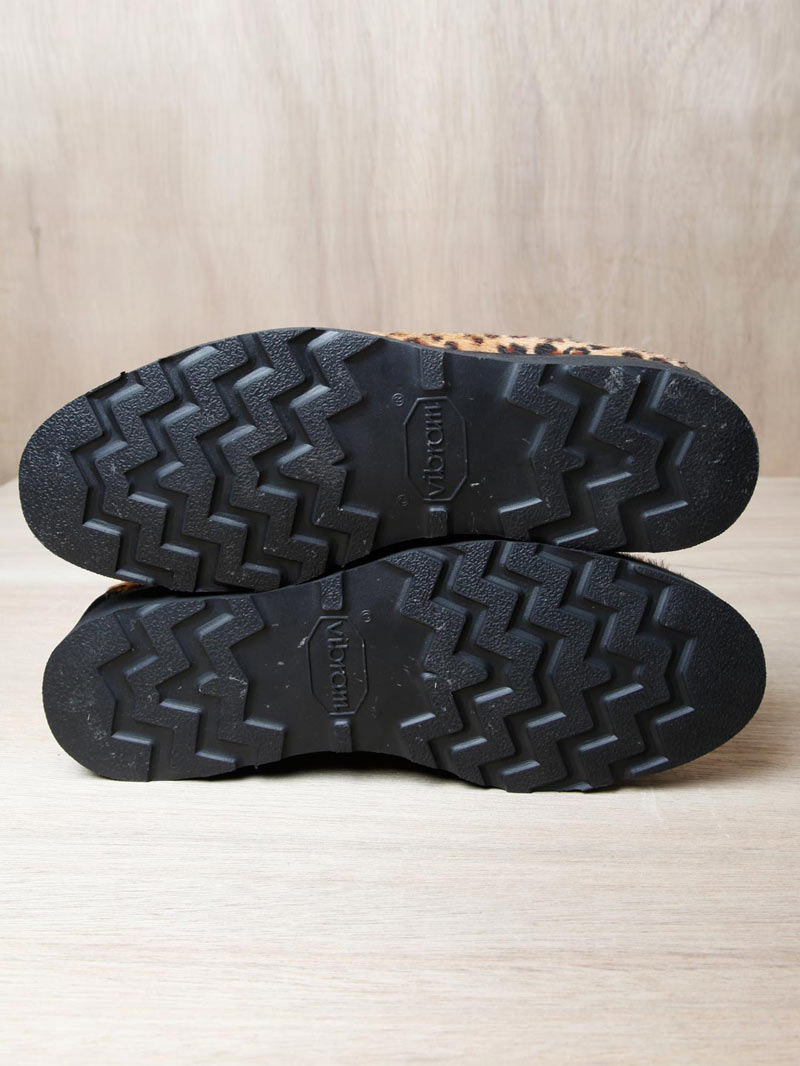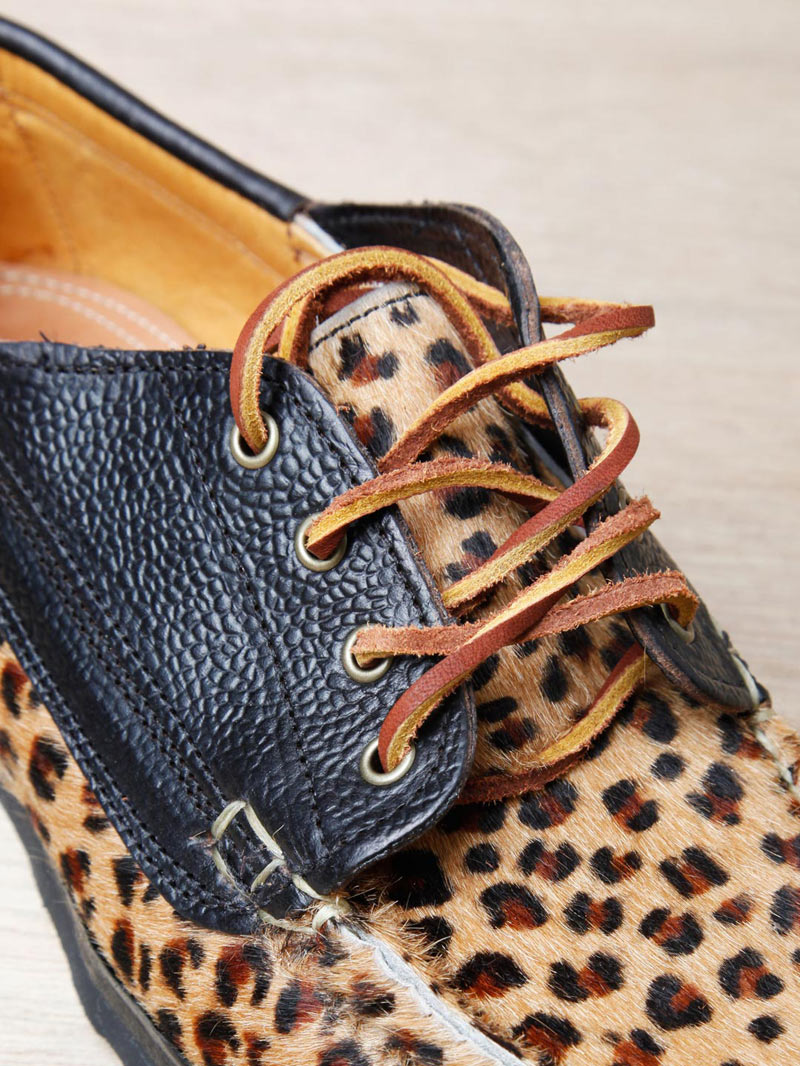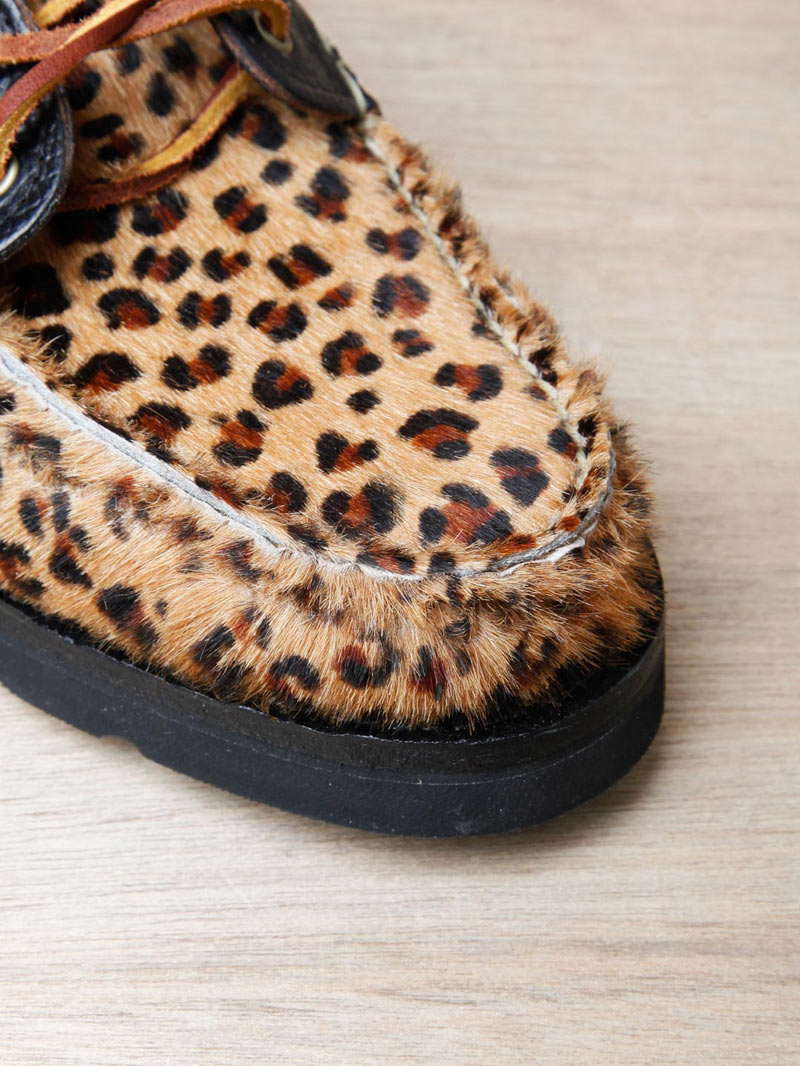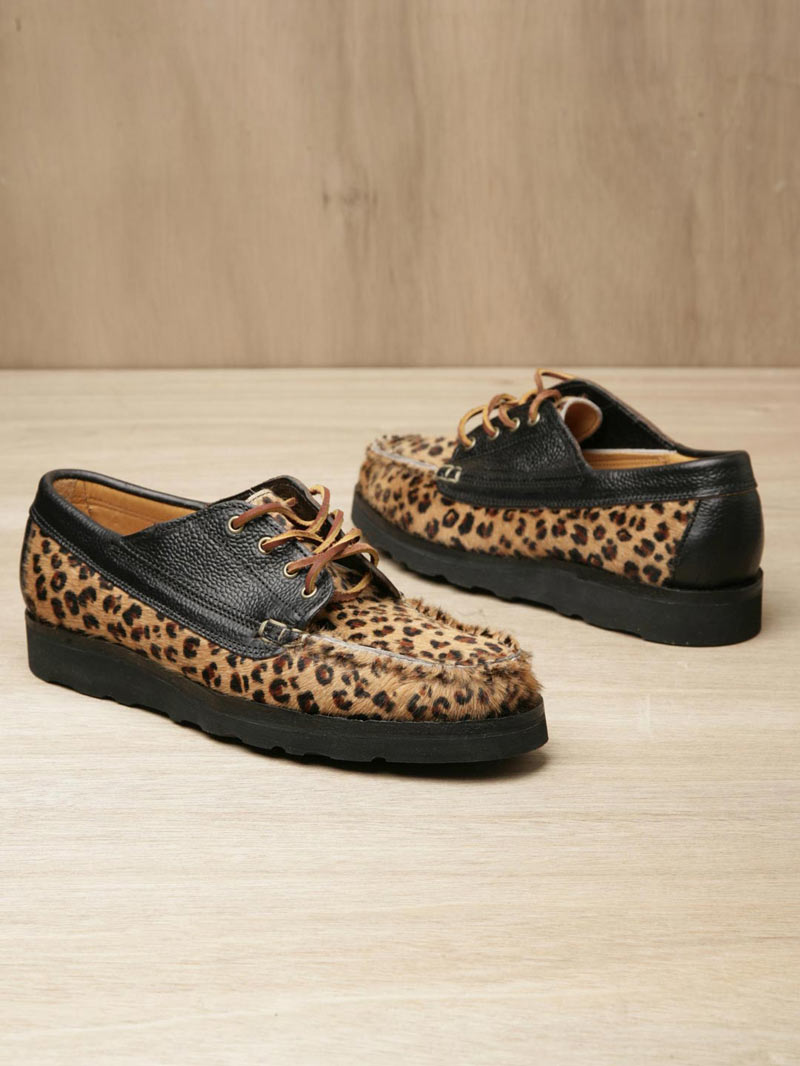 These Yuketen shoes are made from ethically sourced, full grain black leather and leopard print pony hair. They fasten with a thick, brown leather lace that passes through four metal eyelets and the moccasin toe is hand-stitched. The upper is sewn to a heavy, black 'Vibram' wedge sole with sturdy treading, and the shoes are fully lined with a natural coloured leather lining. The shoes also feature a hand-stitched leather insole embossed with the Yuketen logo.
Each style from Yuketen this season is exclusive to LN-CC, using hand picked, custom materials and colourways.
Since 1985, Yuki Matsuda has been channeling his love of vintage Americana through his footwear and luggage line, Yuketen. Yuki works closely with groups of artisan specialists, taking their passion and consummate skill and applying it to a strongly defined aesthetic that progresses, rather than simply mimics, a bygone era. The brand continues to strive towards the finest leathers and craftsmanship, creating pieces that transcend their Appalachian and Sierra Madre roots.
100% leather, 100% pony hair, sole rubber composite.