Ahead of the Women's World Cup and next summer's Paris Olympics that will also see breaking introduced, Nike was in Paris collaborating with choreographer, dancer, artist, athlete, and Nike partner Parris Goebel for "Goddess Awakened". Yoon, Martine Rose, Jacquemus, and Feng Chen Wang all had pieces featured in the performance. Society is recognizing that there is more than just sport, more than just our physical bodies that we need to take care of, we need to make the mind and body connection. During this new Nike era Nike Women are thinking about puberty to maternity to post-partum, thinking of the holistic person and self in styling offering meaningful choices to express style. Most of all, the Nike Women are bringing a new energy, one that is both reflective and confident.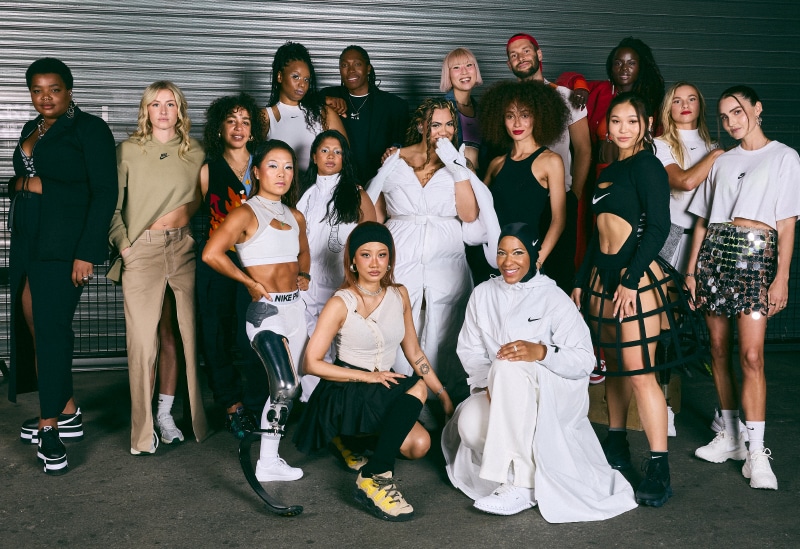 Since the global pandemic, anxiety and depression have been increasing, we are learning more and more about movement and self-expression having mental health benefits along with discovering the health benefits of connecting with nature. Nike's Move to Zero initiative is one way they are pushing the boundaries in sustainable innovation, at the same time, it seems like a natural move to see Nike rolling out the Well Collective made up of five pillars: movement, mindfulness, nutrition, rest, and connection. The statistics coming out of the pandemic show how much we need to connect with the community, connect with each other, connect with self, and especially nature.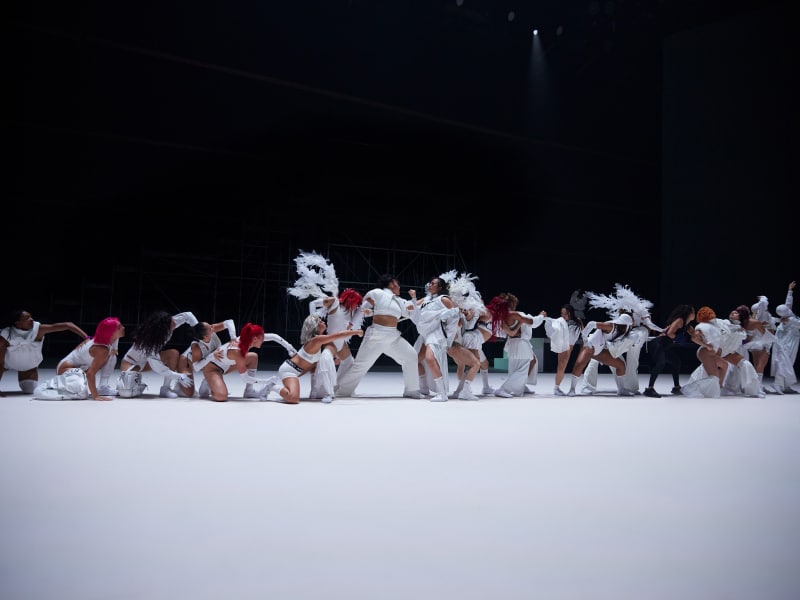 Before the anticipated performance, we attended a round table with designer Yoon Ahn of Ambush along with Liz Weldon, VP Women's Global Brand Management, who was behind collaboration projects with creative industry leaders from Virgil Abloh, Sacai, Simon Jacquemus, to Billie Eilish, and Tania Flynn, Nike's VP Apparel Product Design, who has held a wide range of designing roles including collaborating closely with Nike athlete LeBron James on his signature apparel collections. Not only did they discuss what can happen when movement becomes a movement but also moving towards a more holistic approach.
Liz: Working on making sport more inclusive and inviting, Nike has doubled investment around women this past year in different facets from community to sport to activity. What does it mean for apparel specifically?
Tania: Leading a team of creatives we trained to be observers of the world, we just feel it, you don't turn it off, what's happening and how to respond. We have to usher in society on those changes, so as you talked about earlier, we are seeing a cultural shift and thinking about this expanded definition of the word "sport" and the expanded meaning of what it means to be an athlete.
Liz: It's been amazing to see the doubling down on innovation for female-specific needs like the leak protection period shorts and the impact that makes. How does the design ethos reflect in the product design?
Tania: We look through some key filters like obsessive fit for everybody, thinking about how something fits from XX to small, but it's not just about how it fits the body but how you want to feel, that's preference that's different for everybody. I call it the "fit revolution", it's not the old school way of pattern grading but thinking about proportion, shape, enabling movement, and at the same time, having the tools to express yourself. I'm excited about tonight (Goddess Awakened imagined by Parris Goebel) for everyone to see the Nike apparel in such a new and vast celebration of expression.
Liz: Four years ago Yoon helped us reimagine jersey culture and tonight we will have a sneak peek of some of the work she has done to celebrate this World Cup. Can you talk to us a little bit about your collection?
Yoon: The jacket is a celebration of football, so I took different football scarves and sewed them together. The fact that I can express something in a jacket that covers you is very symbolic and underneath is a metal dress, which you will see in the upcoming campaign, because the last time I saw the finals I felt like they were warriors on the field. I wanted to bring this beautiful Jeanne d'Arc moment, very fluid.
Liz: You are styling the whole collection, not just one item. What does style mean to you?
Yoon: It's simple, there are no right or wrong answers, we are used to fashion and media telling us "what's in", but style is simplified is just self-expression, what you feel most comfortable in. If you want to express that in a bra top, then that's going to be it, if it's a suit jacket that's going to be it. Ultimately, it should just really reflect your personality, and what you want to say that day. I approach style like food because I love food and eating but I don't want to eat the same thing every day. If I am in the mood for something, I will just go for that.
Liz: I don't think our collaboration stops at product, we are collaborating around wellness and everything we are doing here.
Yoon: I'm busy thinking about what I'm putting on the shelves during Paris Fashion Week, but it's completely different than the approach that Nike has. It awoke something in me to get more connected with my body. It's adding more layers and meaning to what I'm doing. I think what I bring to Nike is things that I learned outside.
Liz: Tell us your thoughts on well-being, any habits or things that you are working on right now?
Yoon: I spend a lot of time with Nike's Women Team now, so a holistic approach is something I keep reminding myself. Sometimes you get focused on one thing and you forget yourself. There are goals: mental, emotional, also spiritual, and communal like social. I work at getting the balance right and if I feel like I'm leaning towards something, I try to pull back into the center again. I try to pay attention to where that energy is directed that day and find that balance. That's my approach to wellness. I travel so much, so I don't have time to hit a gym in a scheduled way, so I have to listen to myself and maybe I take it through nutrition, or sitting in silence, I have to find those balances.
After this round table, we had the opportunity to also ask a couple of questions to Liz and Tania:
FY: Talking about balance in regards to fashion and sportswear, it has taken some of us a while to accept it because of all of the toxic masculinity that we associated with it growing up including the competitive nature. How do we approach having that safe space for people?
Liz: I do think that's one of the big reasons we are going through the change that we are going through. A lot of women and others don't associate themselves as an athlete. This switch to being a brand of movement, sport is just one part of movement, we are talking about well-being, holistic fitness, and a healthier lifestyle. When think about yoga, when you think about rest, mindfulness and breath work, and even creativity and self-expression, there are more feminine energy and qualities that are bringing a balance. With the Well Collective, the community will begin to engage around the conversation and see that shift from a very masculine, elite sports brand to a more joyful and playful place of movement.
We brought Parris Goebel into the family a couple of years ago and we have done a lot of dance collections with her and campaigns over the past year. So we feel that dance is one of the forms that we feel is important and breaking is just one specific kind of dancing, we have breaking Nike Athletes and we have been innovating with a lot of those athletes for products for the Olympics. Style and movement are the two things that we find incredibly important.
FY: One thing that I've always wanted to ask, is do you think fashion's love affair with sportswear has inspired people to take up sports?
Liz: I don't think we are seeing statistics of that. I think what I'm seeing is women taking up sports when they hear about the benefits of moving and living a healthier life. I feel like they need to know what that impact is. I do see that it actually remains fashion, style, and trend versus converting them to actual sport.
Tania: I would agree with that. What I'm seeing is more of a celebration of the culture around a sport and every traditional sport has that community whether it's an active athlete or an active fan. Fashion is bringing them closer to that community, which is great too what I do think is that it allows women to express themselves as multi-dimensional beings and not having to subscribe to one style or one sport, or one movement. I find it really exciting when we see sports celebrated on the runway.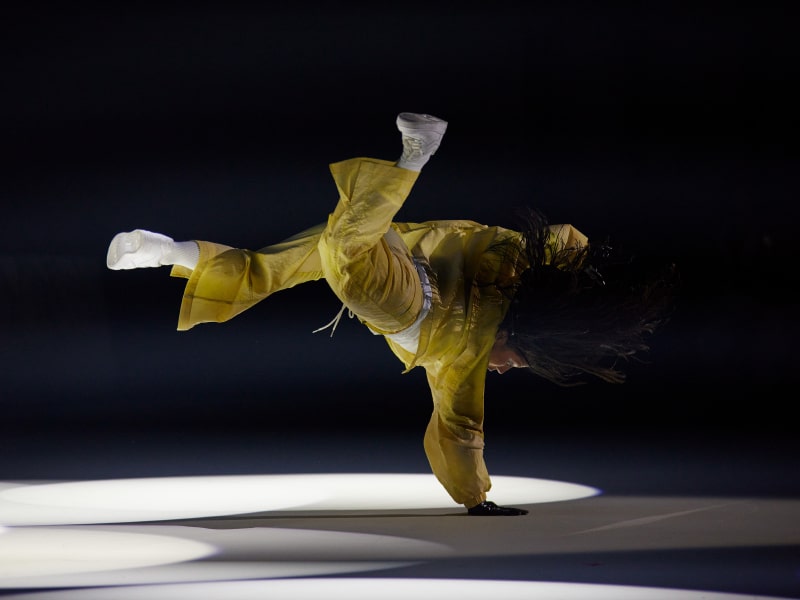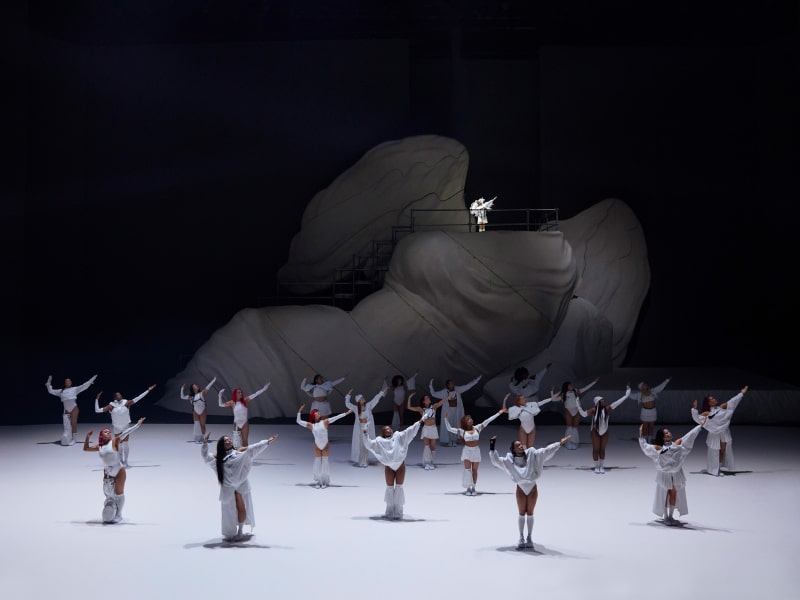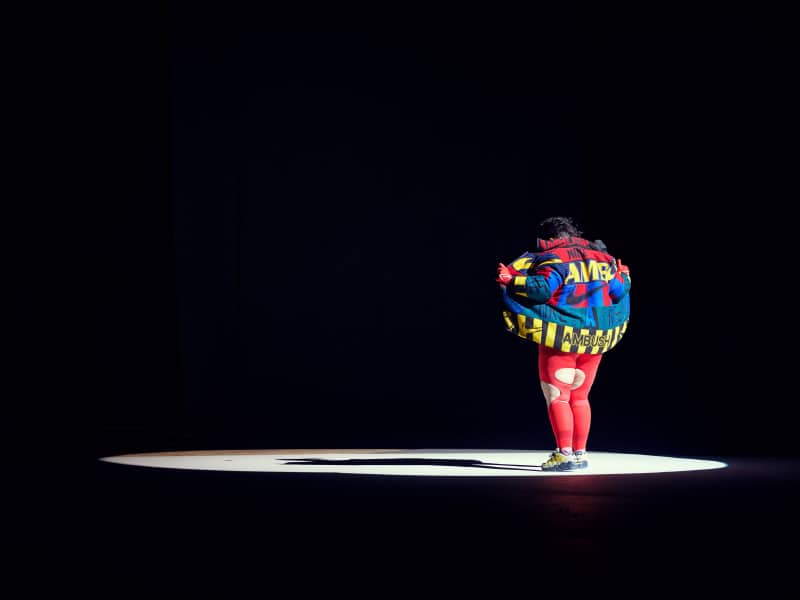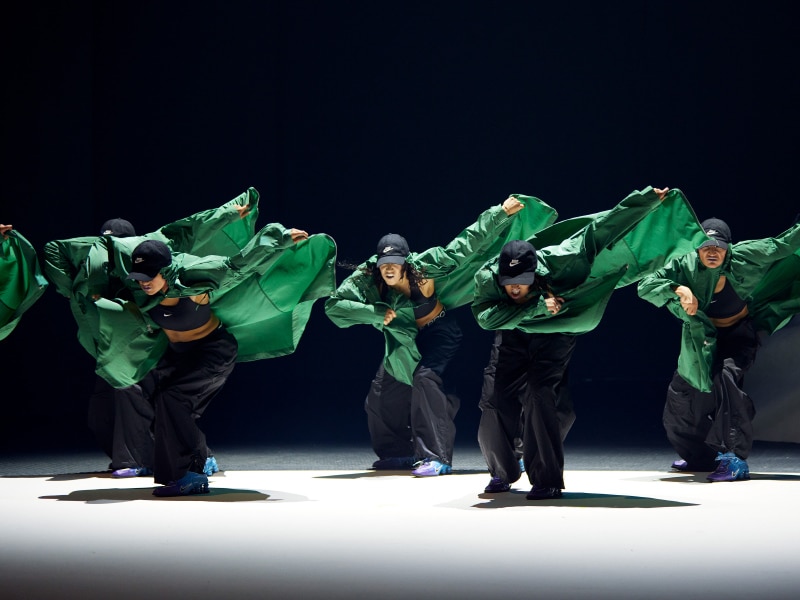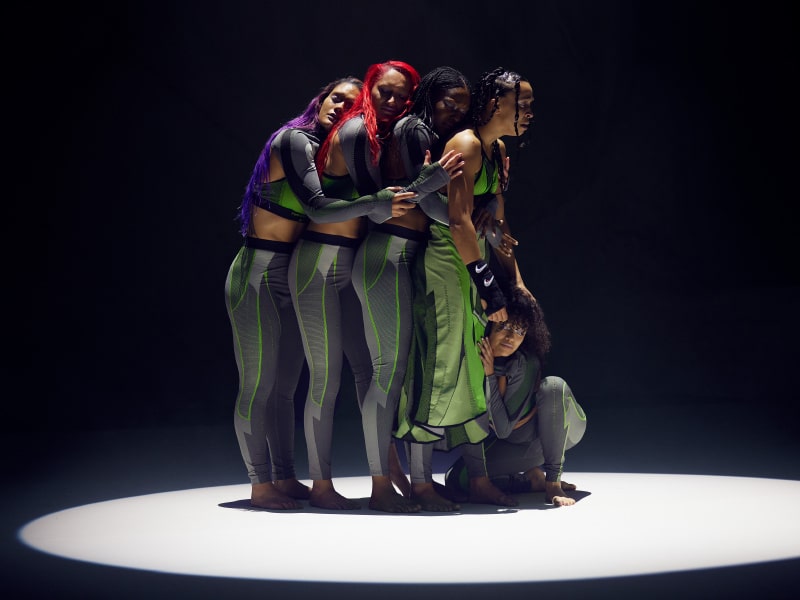 Photo Credits: Images from Nike Presents "Goddess Awakened" With Parris Goebel courtesy of Nike
Group Image: Top Row (L to R): Gabriella Karefa-Johnson, Leah Williamson, Martine Rose, Rebeckah Price, Caster Semenya, Feng Chen Wang, Simon Porte Jacquemus, Tunde Oyeneyin, Oksana Masters, Kirsty Godso Middle Row (L to R): Scout Bassett, India Sardjoe, Parris Goebel, Adwoa Aboah, Chloe Kim Bottom Row (L to R): Yoon Ahn, Ibtihaj Muhammad