The House of Givenchy announces the grand opening of its inaugural Los Angeles location, situated at 413 North Rodeo Drive. Spanning approximately 6,500 square feet, this ephemeral space marks Givenchy's ninth standalone store in the Americas.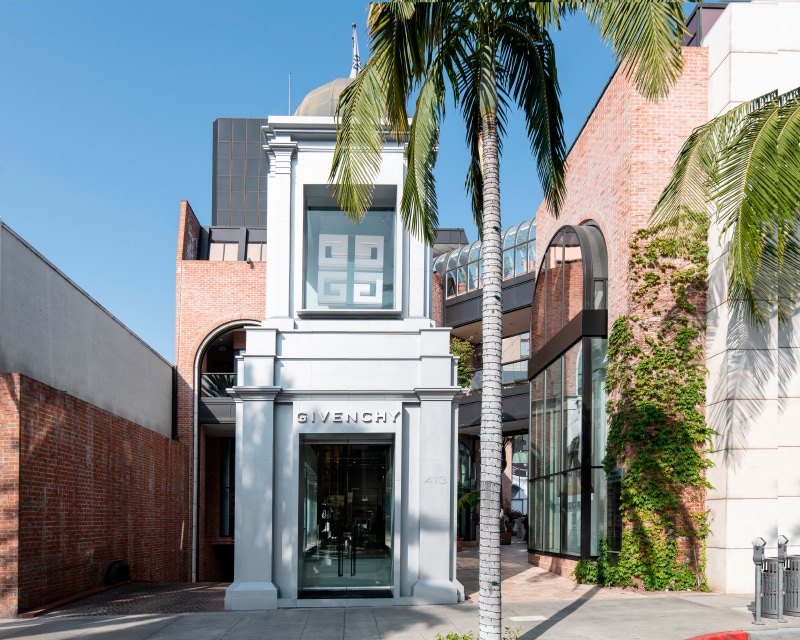 The debut on Rodeo Drive signifies a significant milestone for Givenchy as it expands its presence in the United States and across the globe. Blending the essence of Parisian chic with California style, this temporary boutique showcases collections by Creative Director Matthew M. Williams—a narrative that will unfold in the coming years, culminating with the launch of a permanent store on this legendary shopping artery in 2024, as revealed by Givenchy CEO Renaud de Lesquen.
Within these walls, visitors will discover a complete range of Givenchy's ready-to-wear and accessories collections for both women and men. Additionally, exclusive capsule collections await exploration. The store's debut showcases the Fall 2023 collection, featuring Creative Director Matthew M. Williams' exceptional sharp tailoring, signature worked denim and contemporary eveningwear. Enthusiasts of the House's much-loved accessories, including handbags, small leather goods, and iconic footwear like the legendary Shark Lock boots, will be delighted by the expansive selection available.
Check out the store images below: