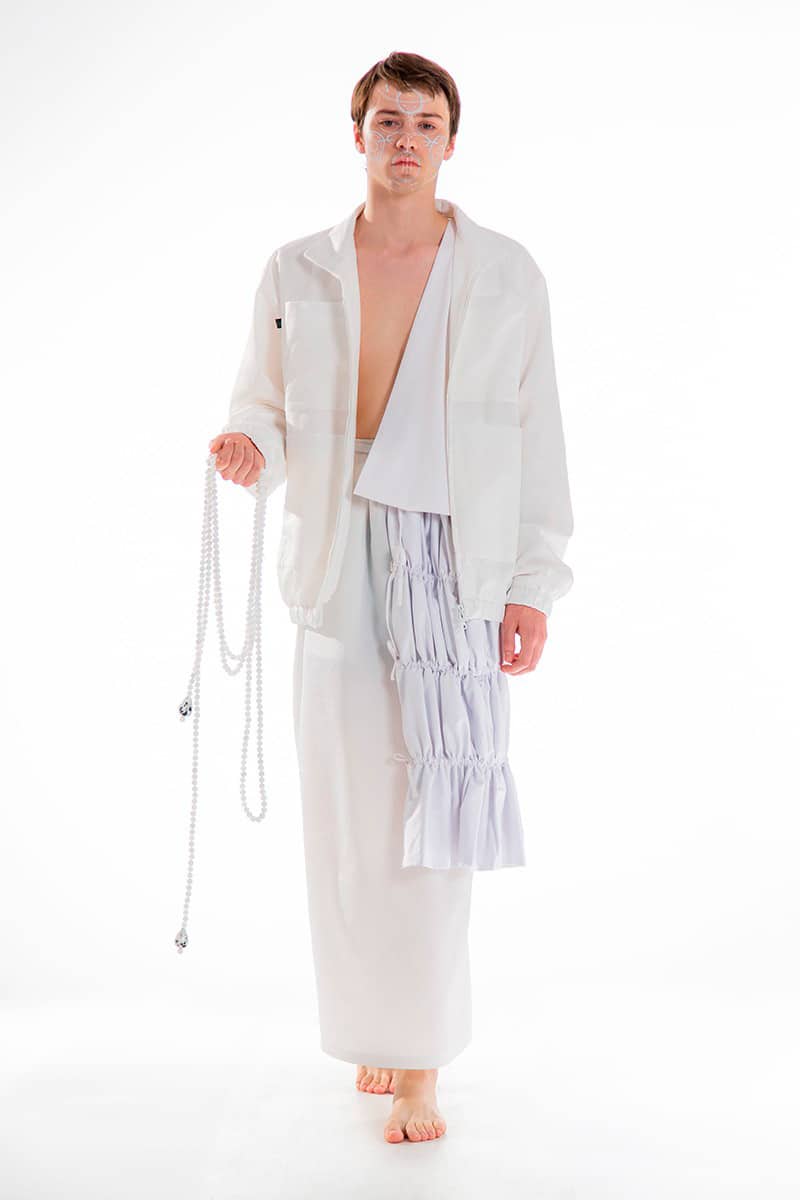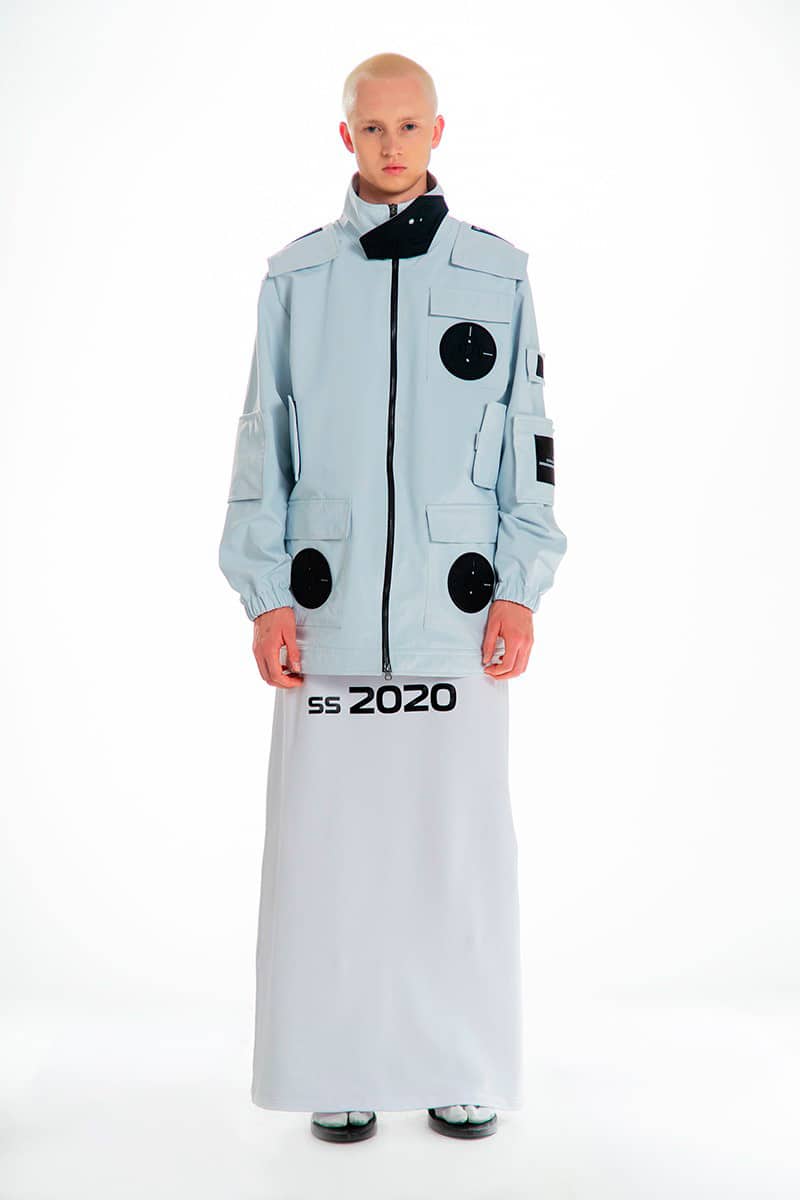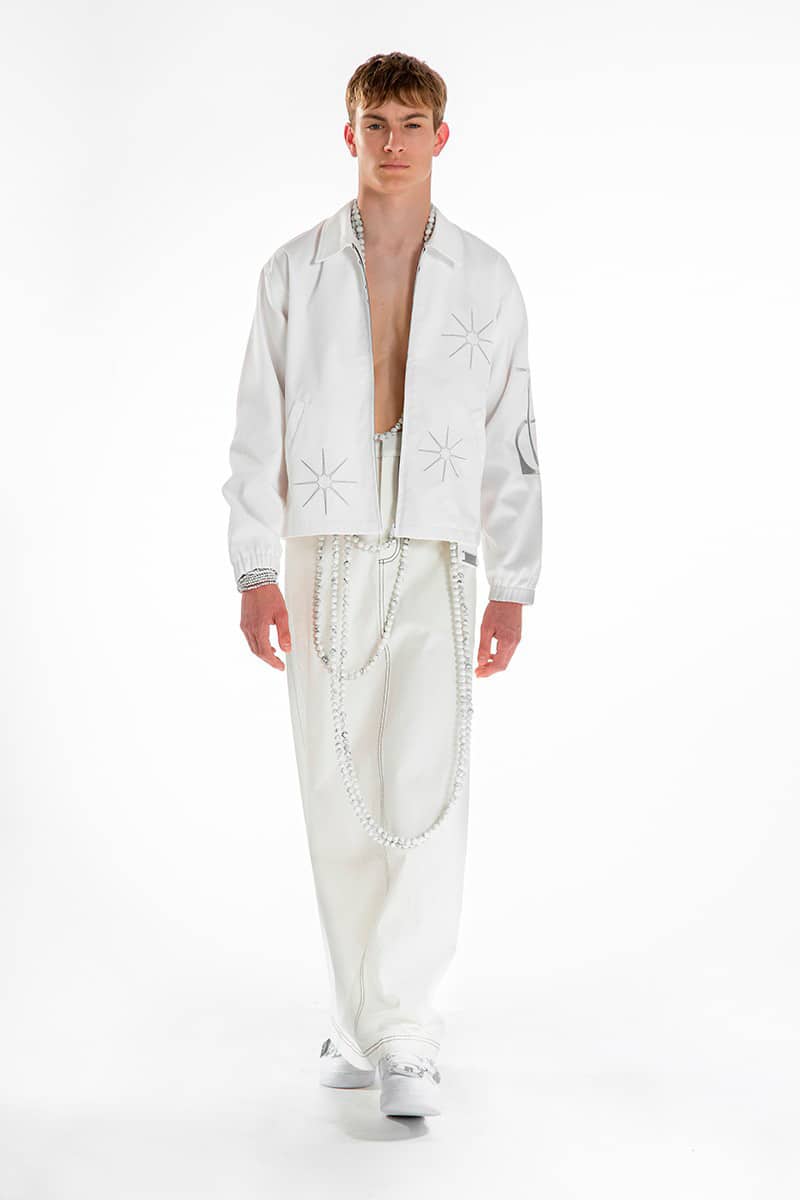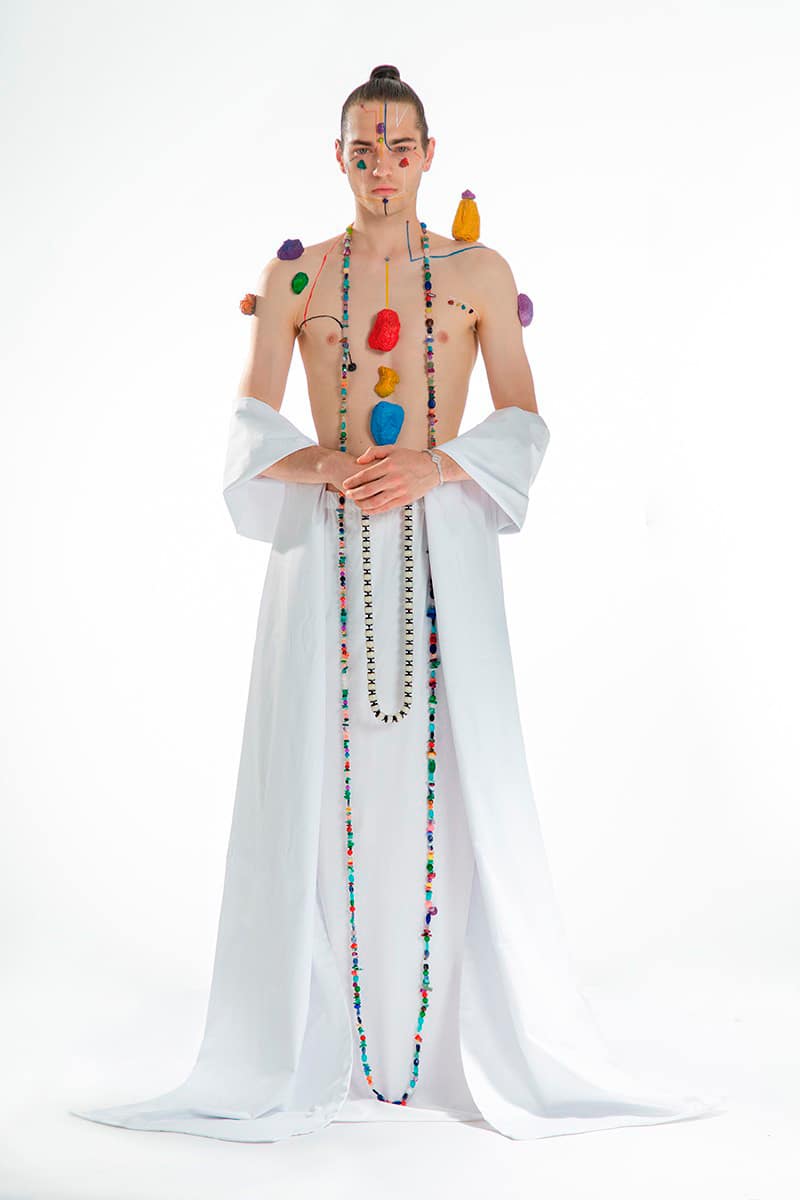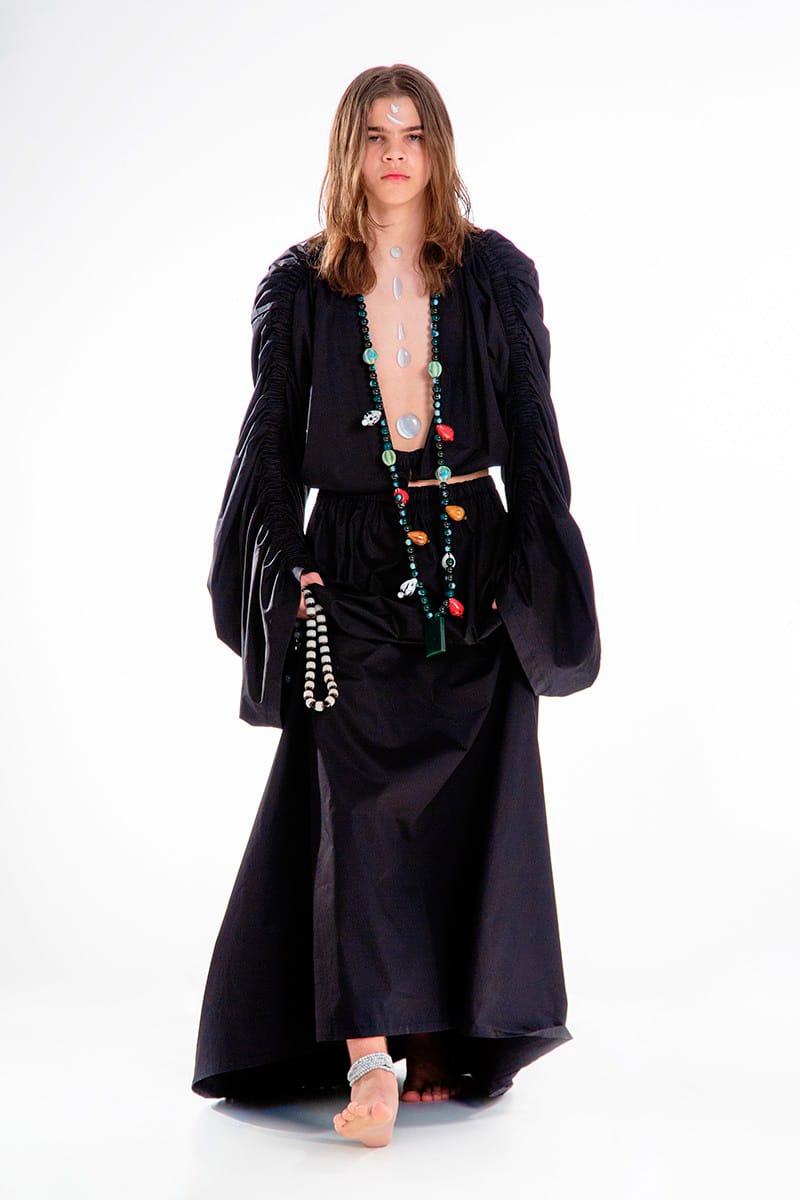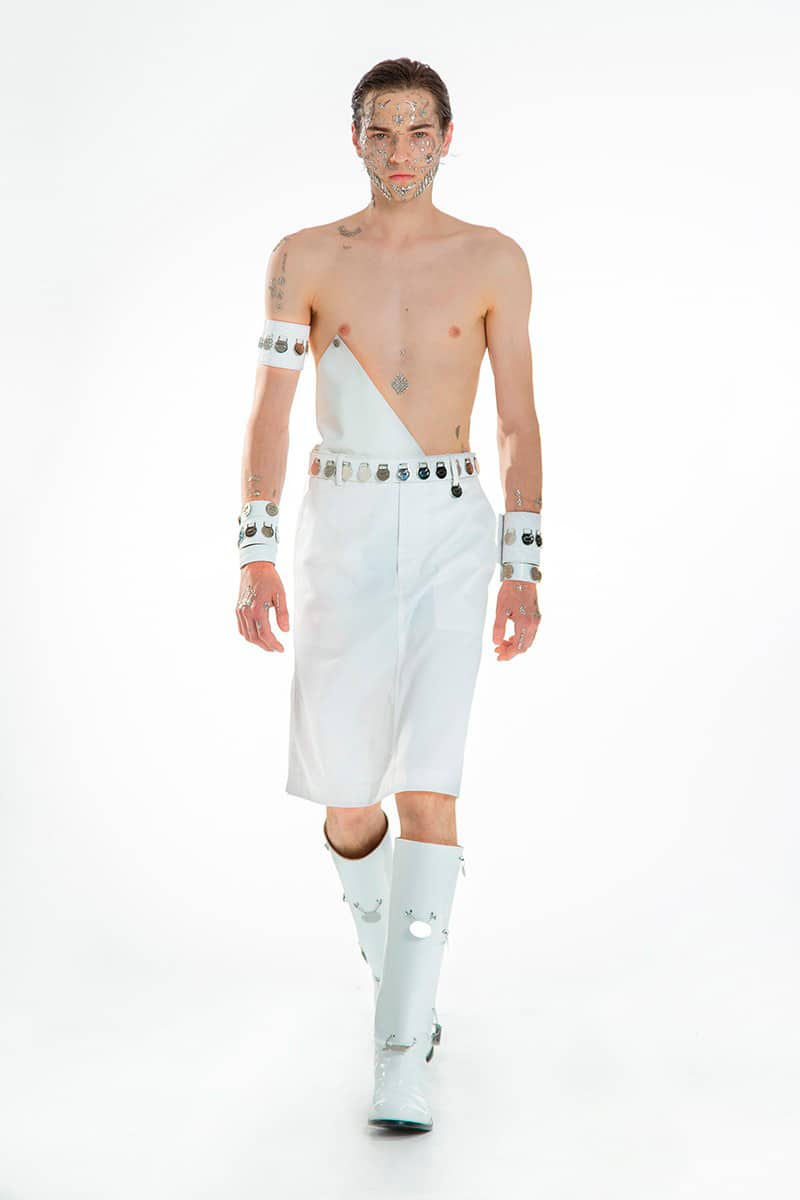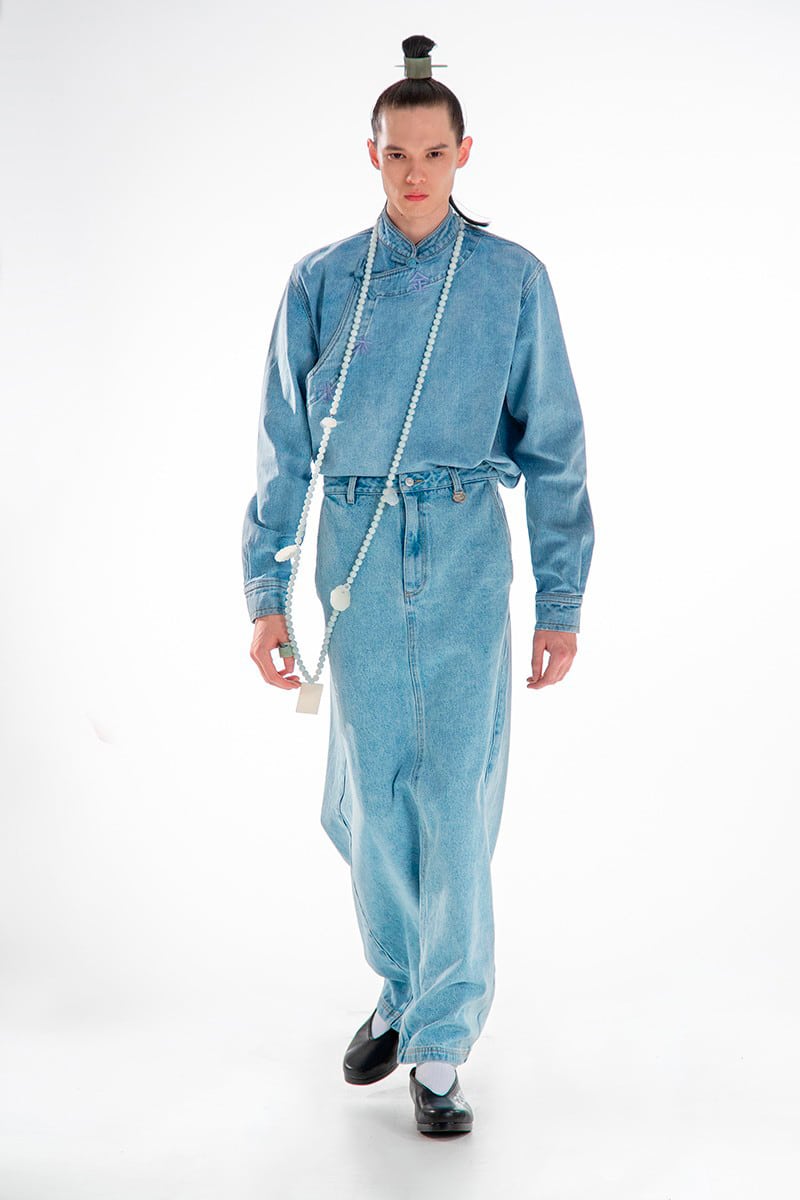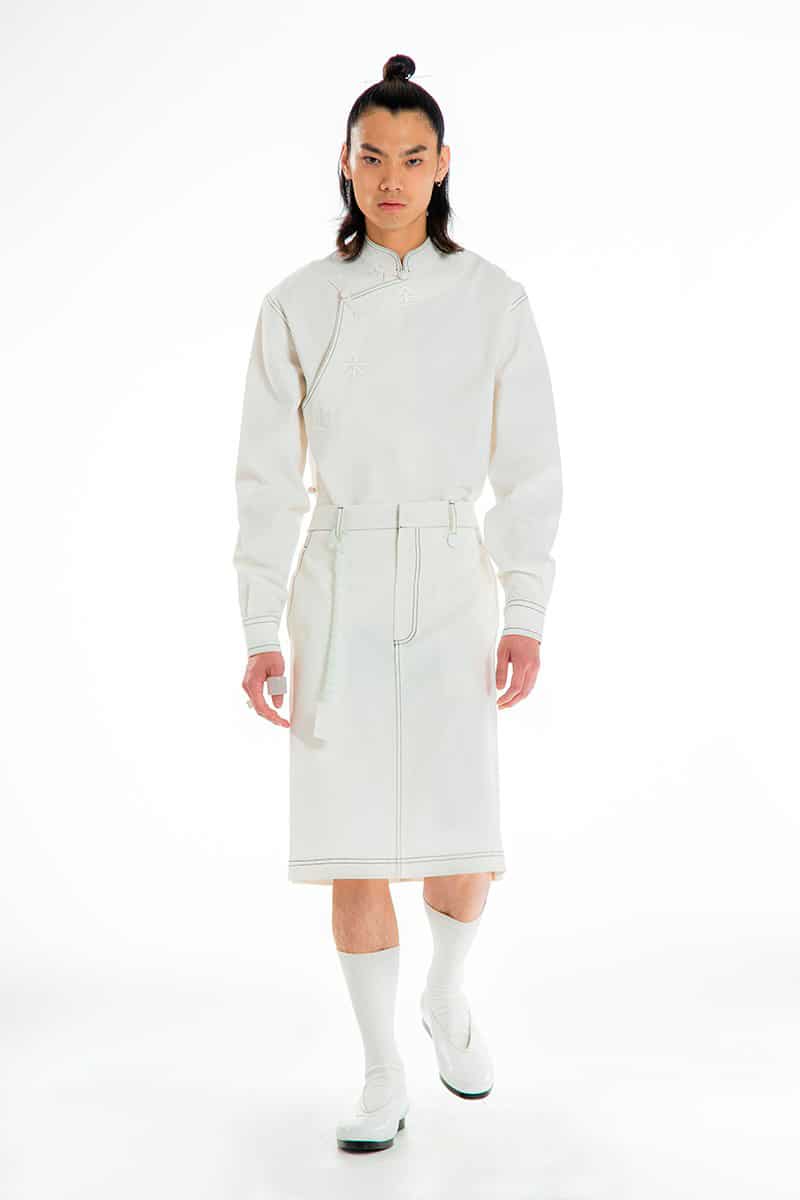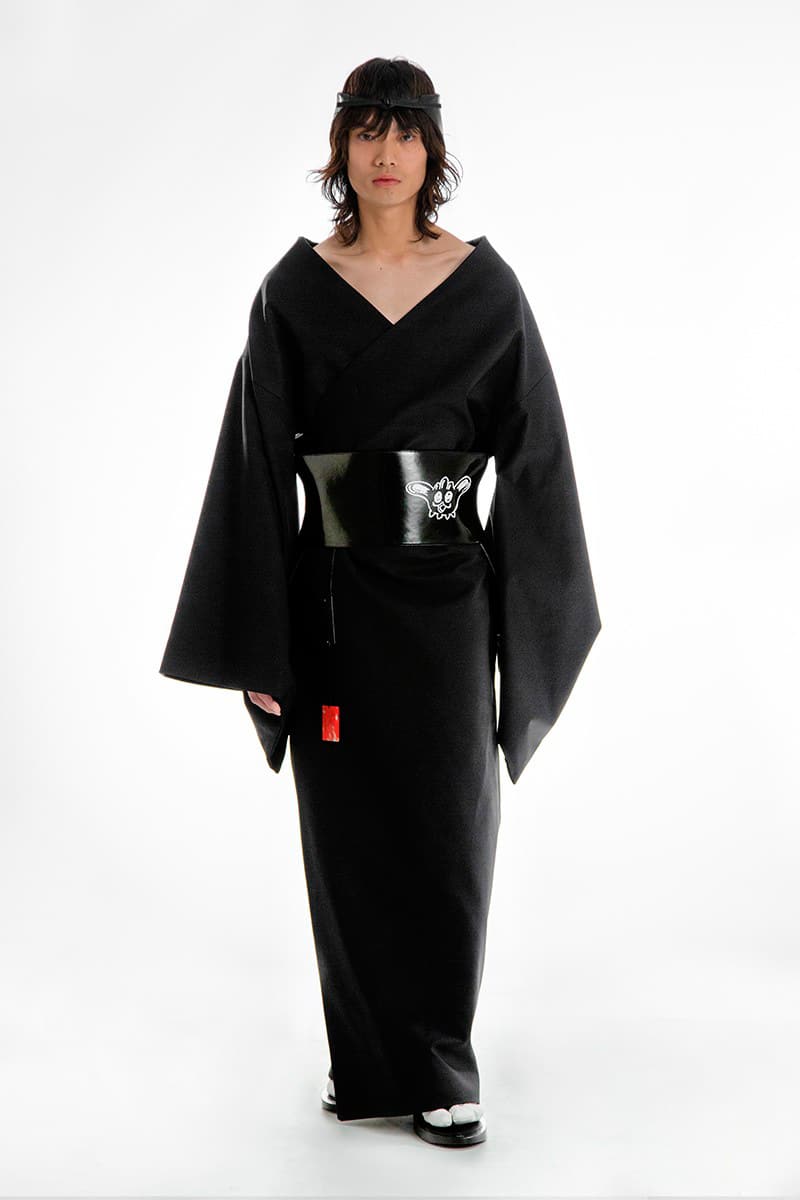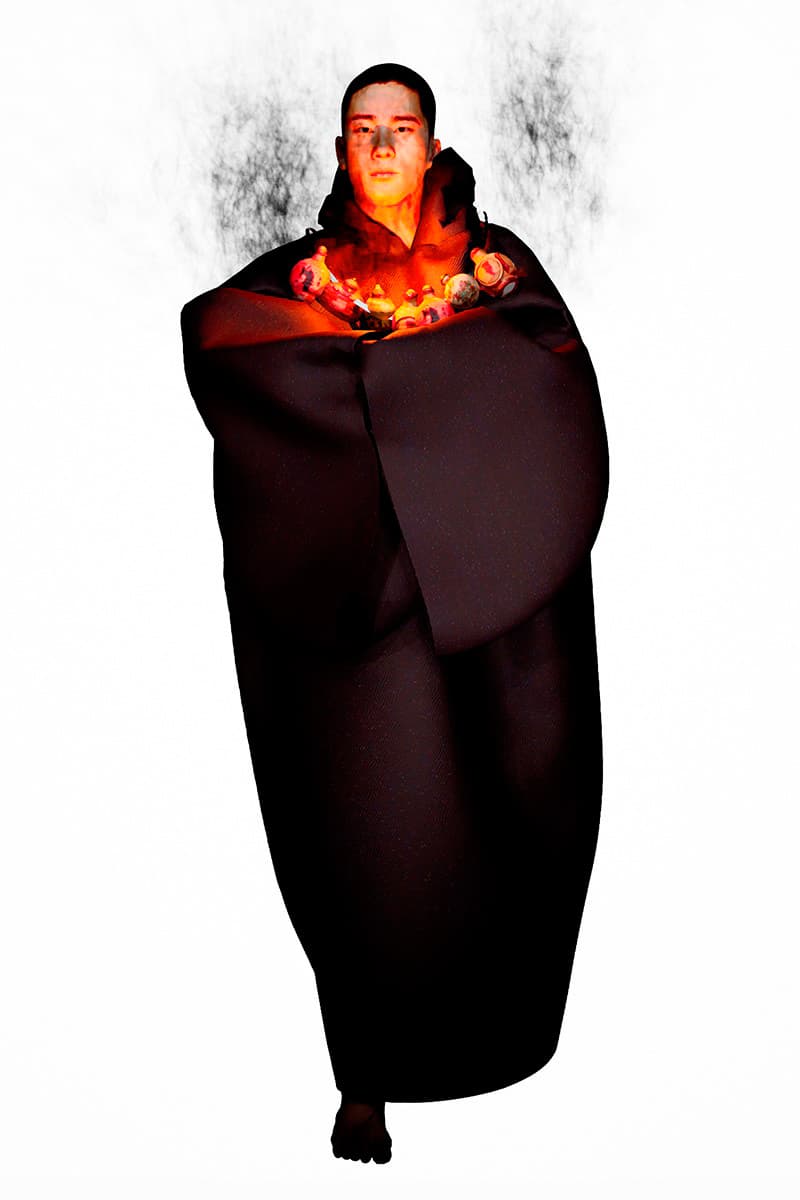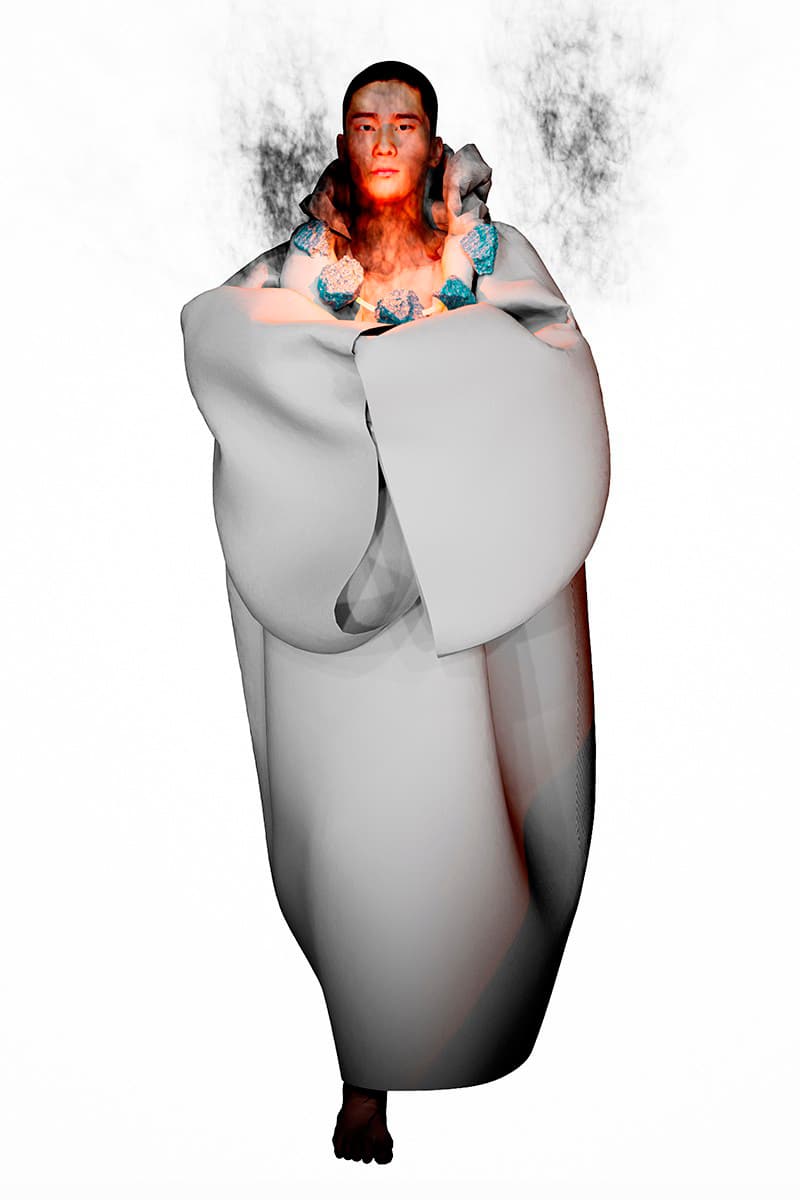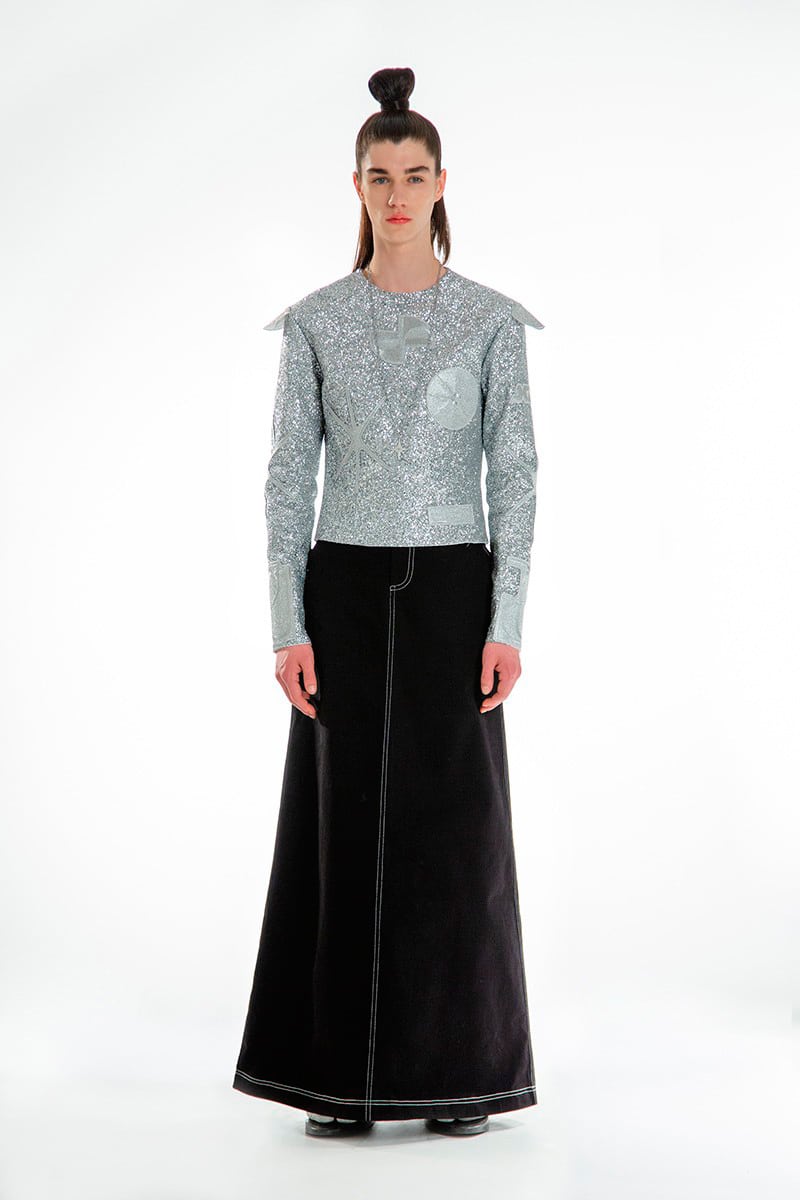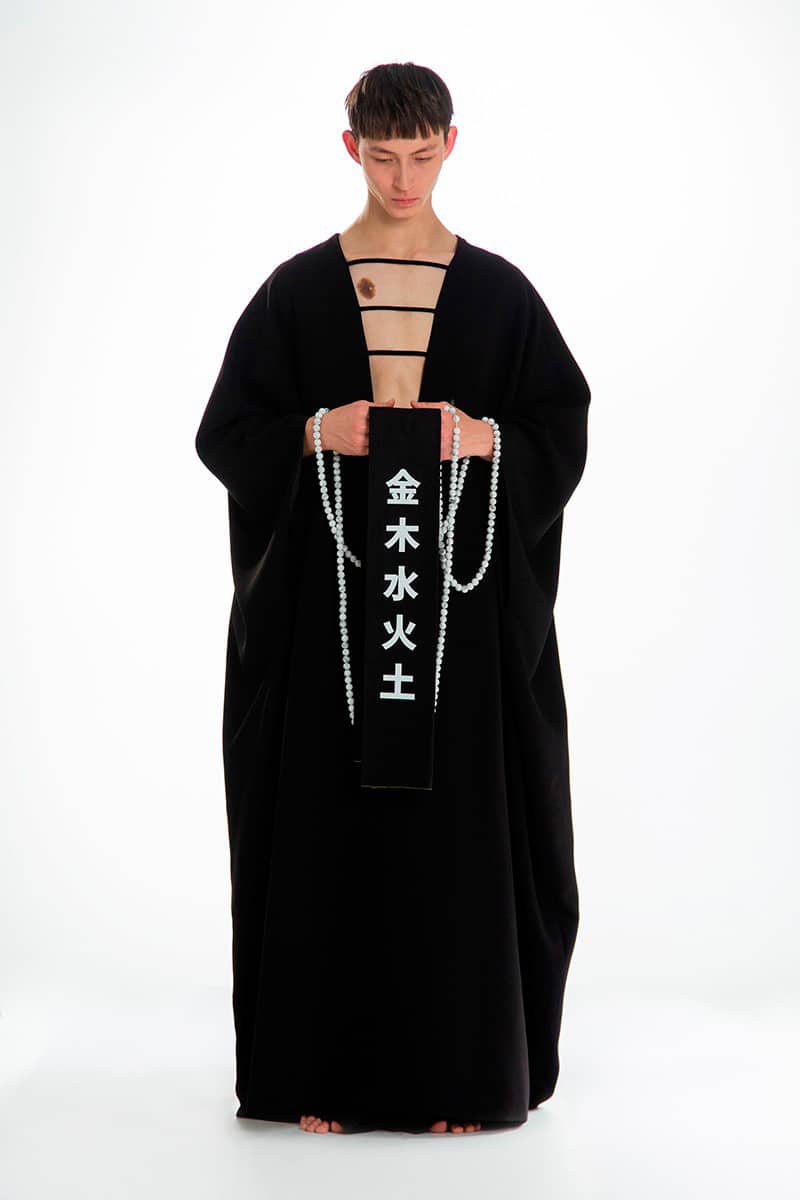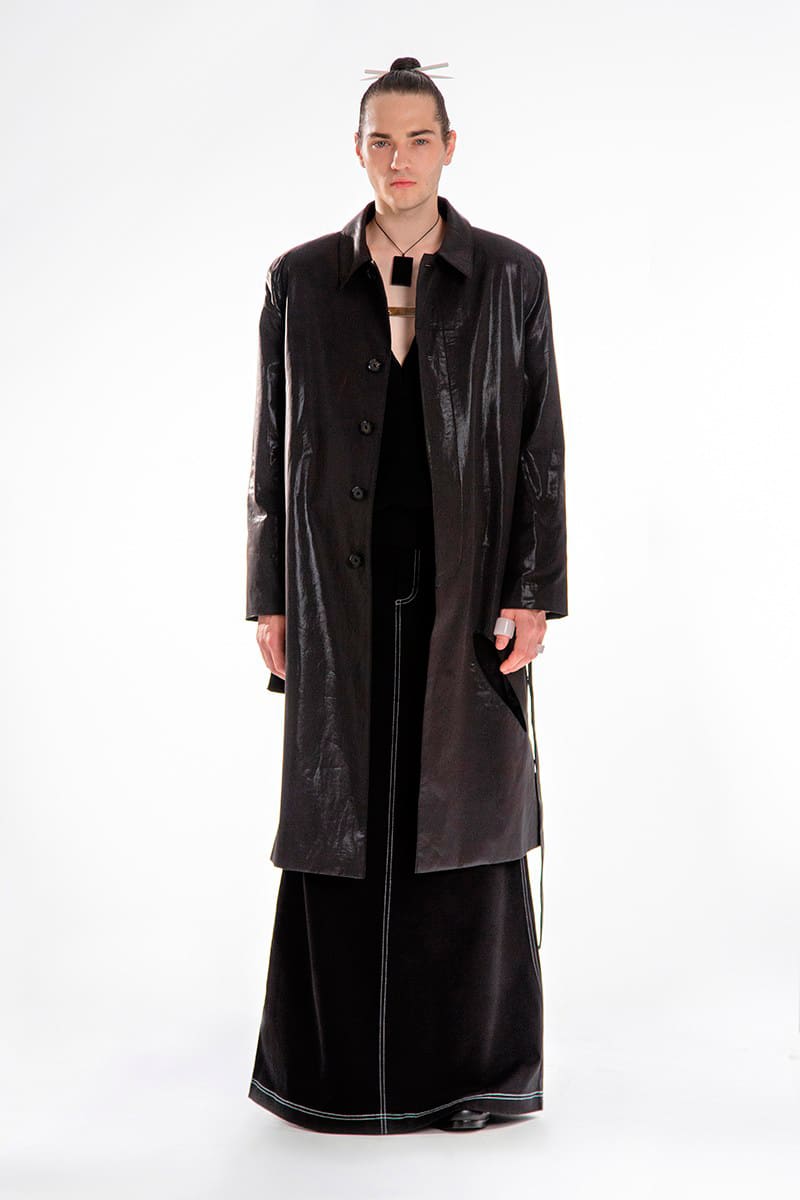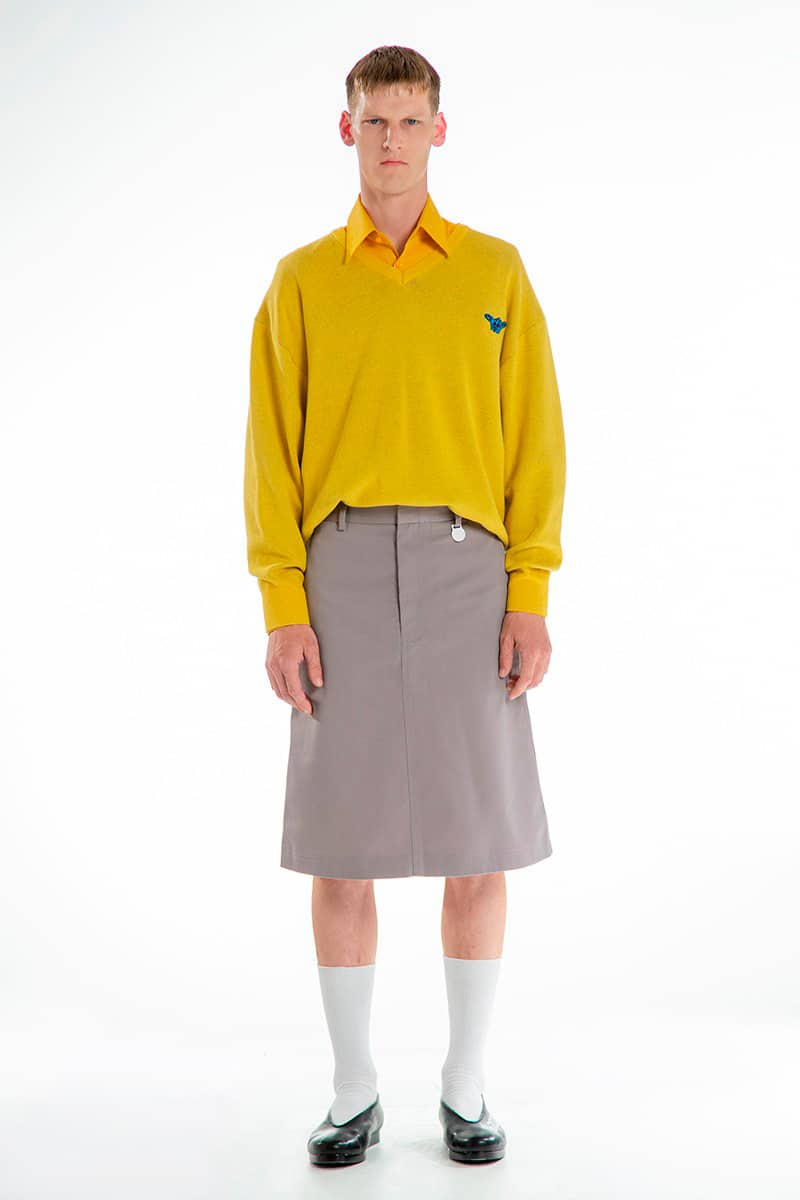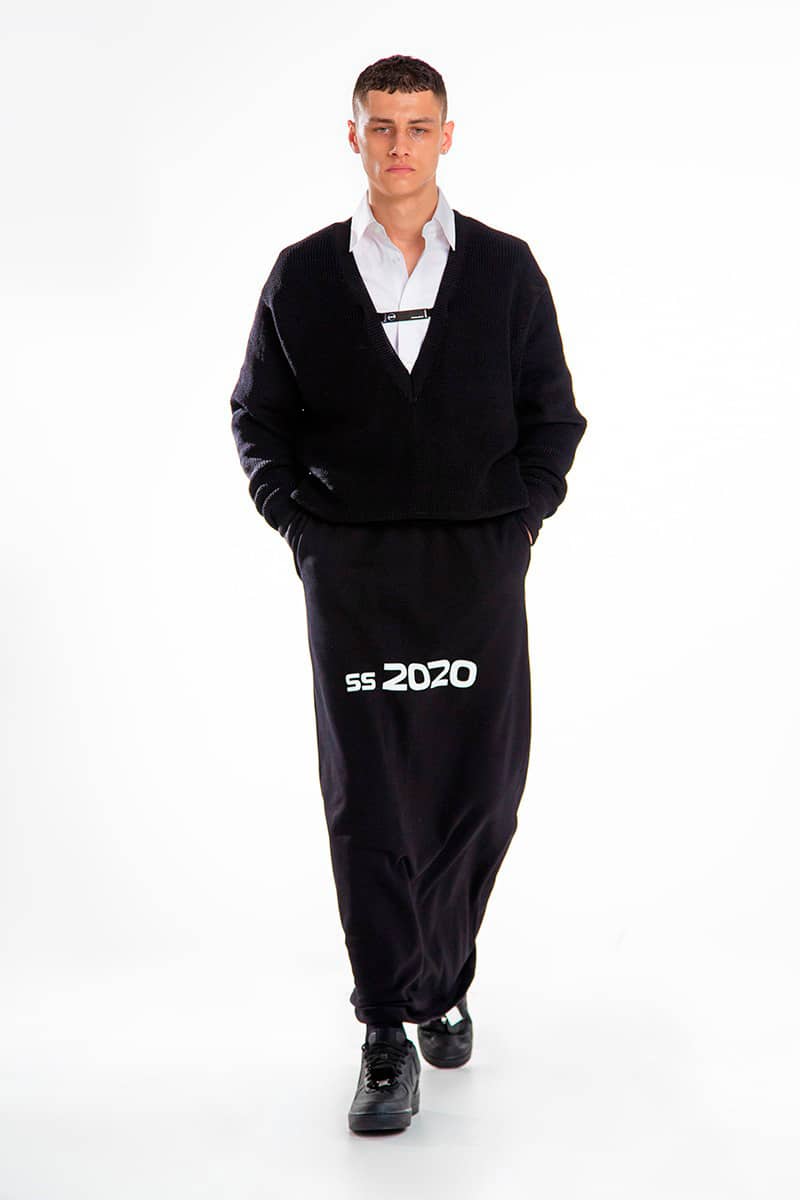 Chinese-born designer Xander Zhou invites you to detach from the ephemeral. According to his SS20 collection, Zhou throws in a reminder to society, a victim of the world's ruthless collective voracity. As the collection stormed upon a colossal digital screen, press members were sat right opposite, able to admire the e-catwalk from a near distance. The crowd was welcomed with a nylon branded skirt, while incense burned in the back alongside a placid sound that filled the whole room. The verdict? It did make a statement.
Zhou's purpose was to disengage the hierarchy of the trifling society, rooting to define a blissful degree of parity. The show took a symbolic ambiance, which intertwined culture and religion quite intricately. Basically, it was almost like taking part in a motion narrative.
"Serenity, unity and peace": a mantra scouring for rebalancing, oscillating between the mechanical and our natural realities. It allows oneself to fully acknowledge the message of techno-ecology.
Concepts of ancient Chinese divinities, distinguishable by the tenderly burning lamps, indicated the next phase of the ceremony. Forming a collage of archaic elements, the garments worn by the onscreen gurus combined the customary with the sci-f, bringing about a pact between past and present cultures. Skirts and tunics, inspired by the universal liturgical dress, are further-decked with funnel-necked racers, outsized V-neck knits, and hanfu shirts. Pieces come as embellished with strings of beads, rounded up by naïve cartoon graphics and textual surface patterns.
A new era might soon rouse, but I find myself to ponder: what's to look out for among the unfathomable?