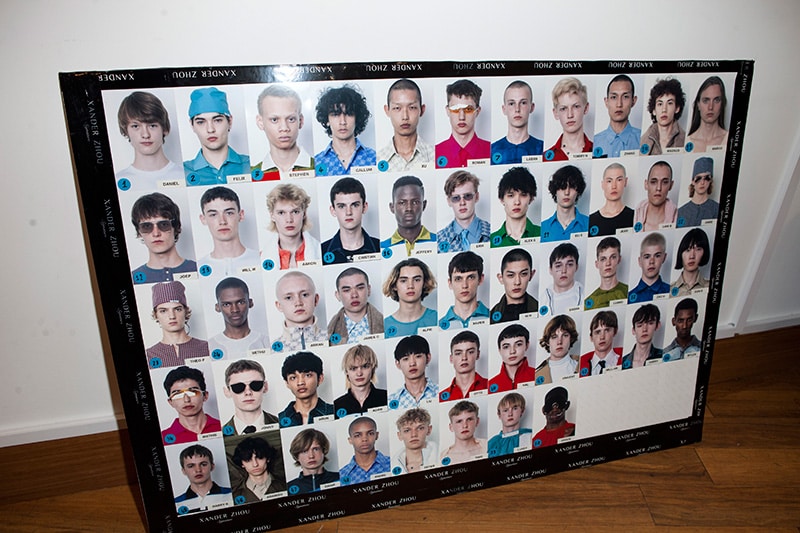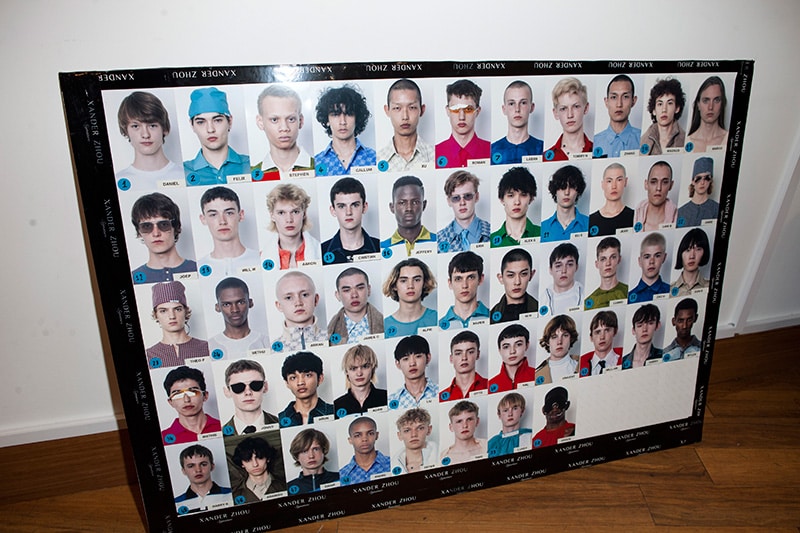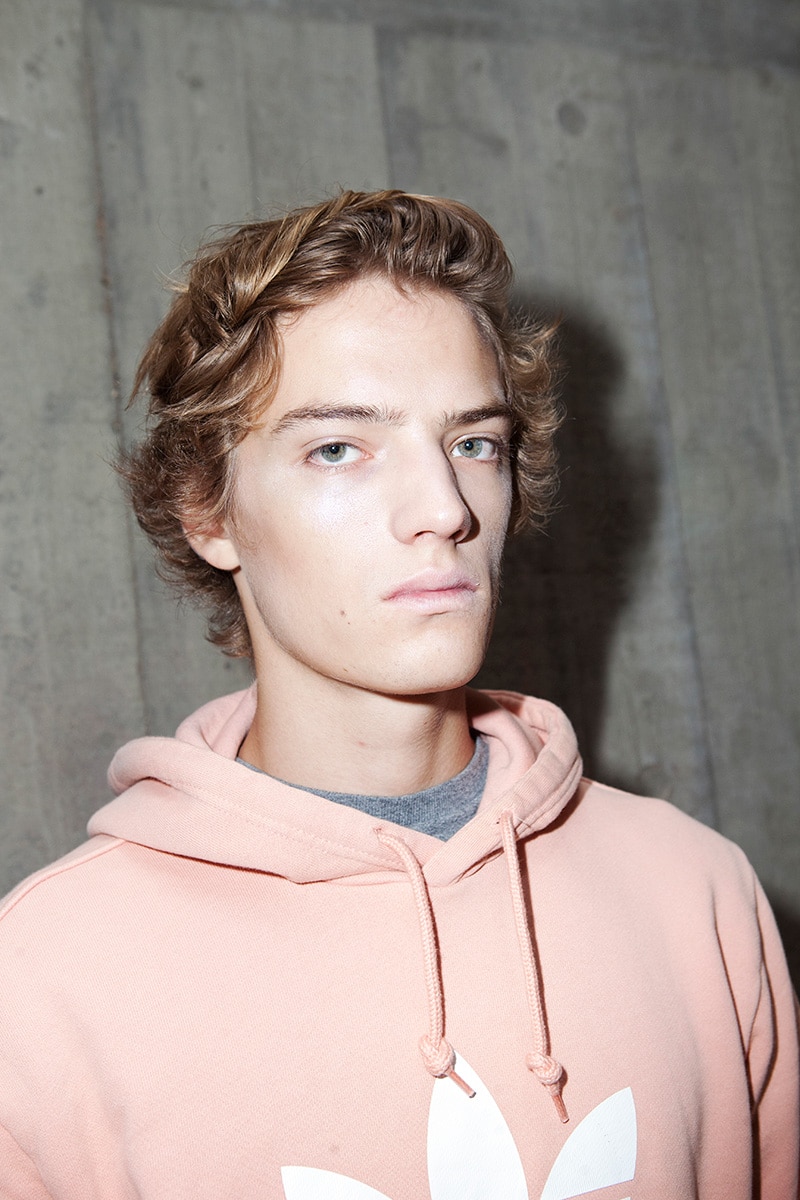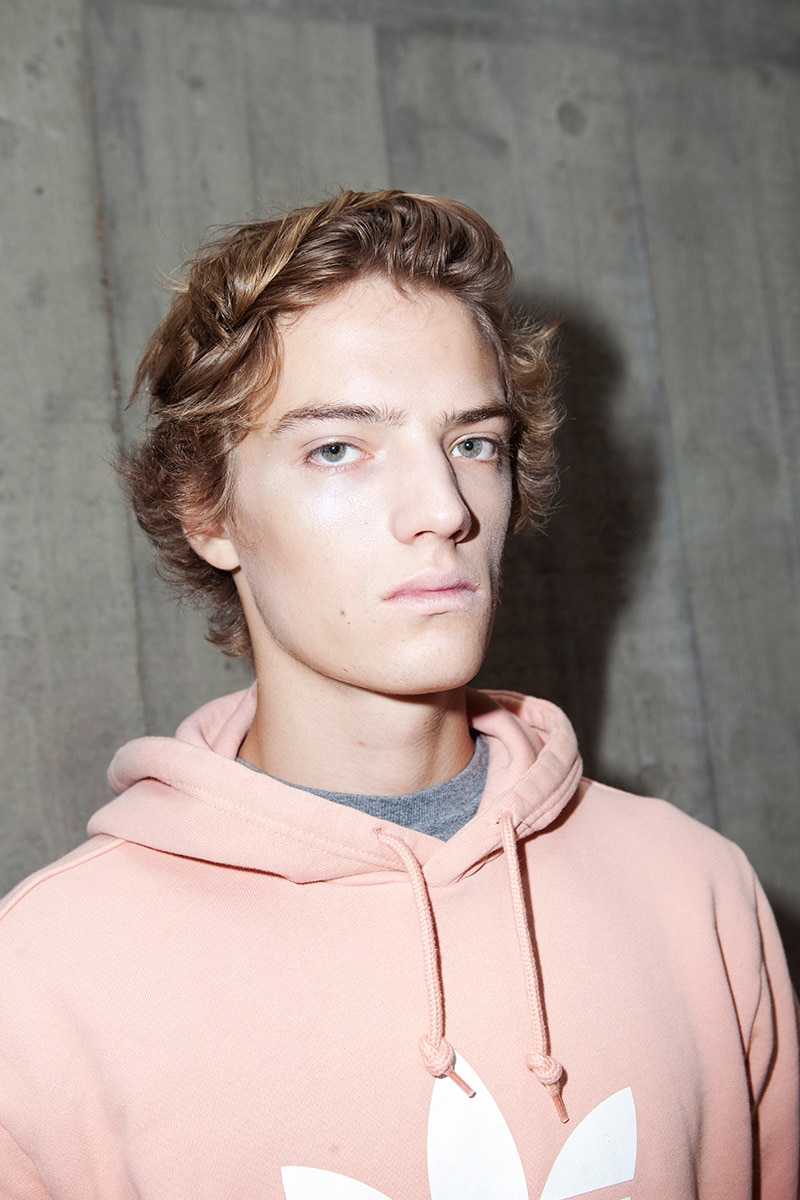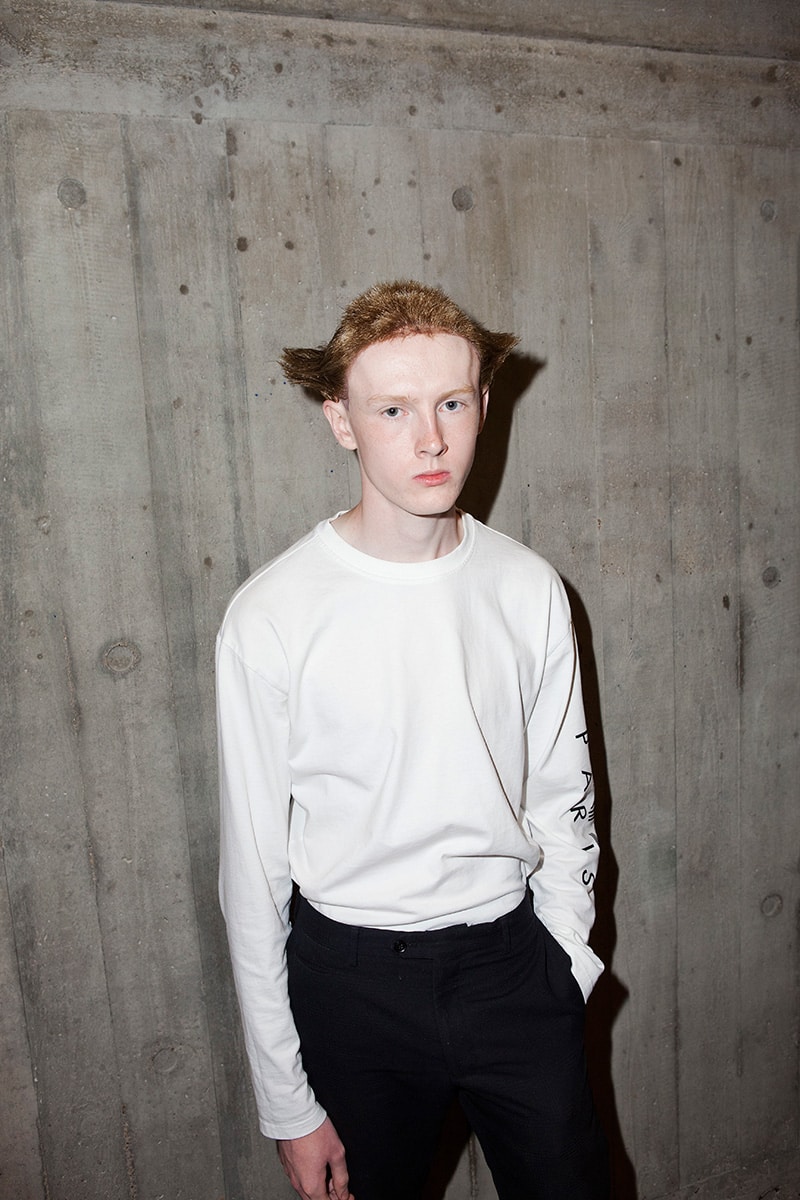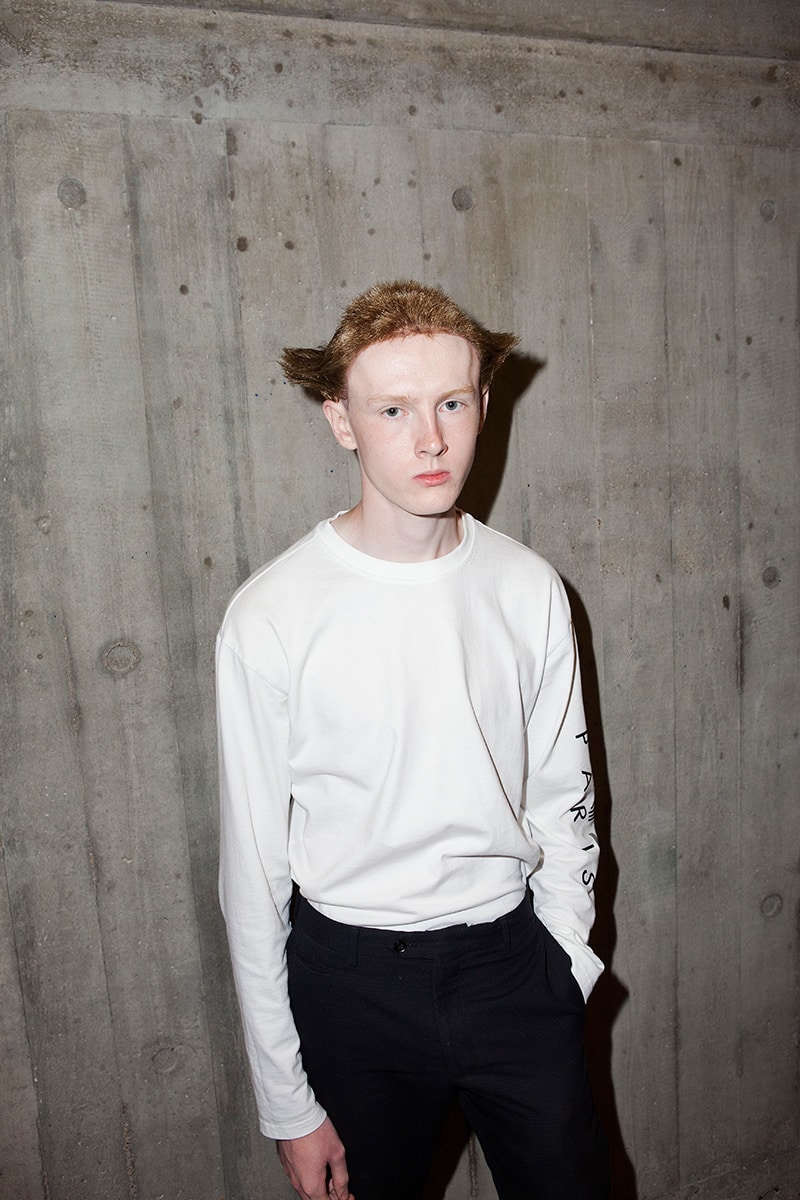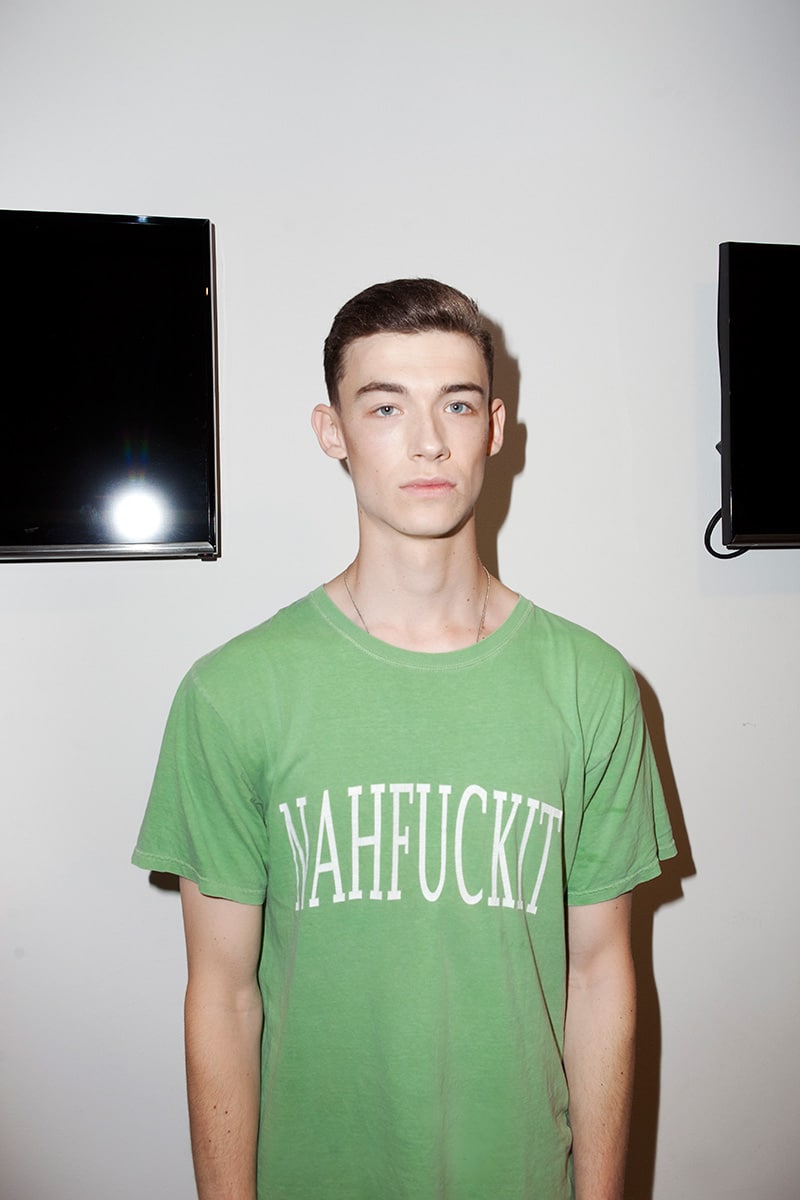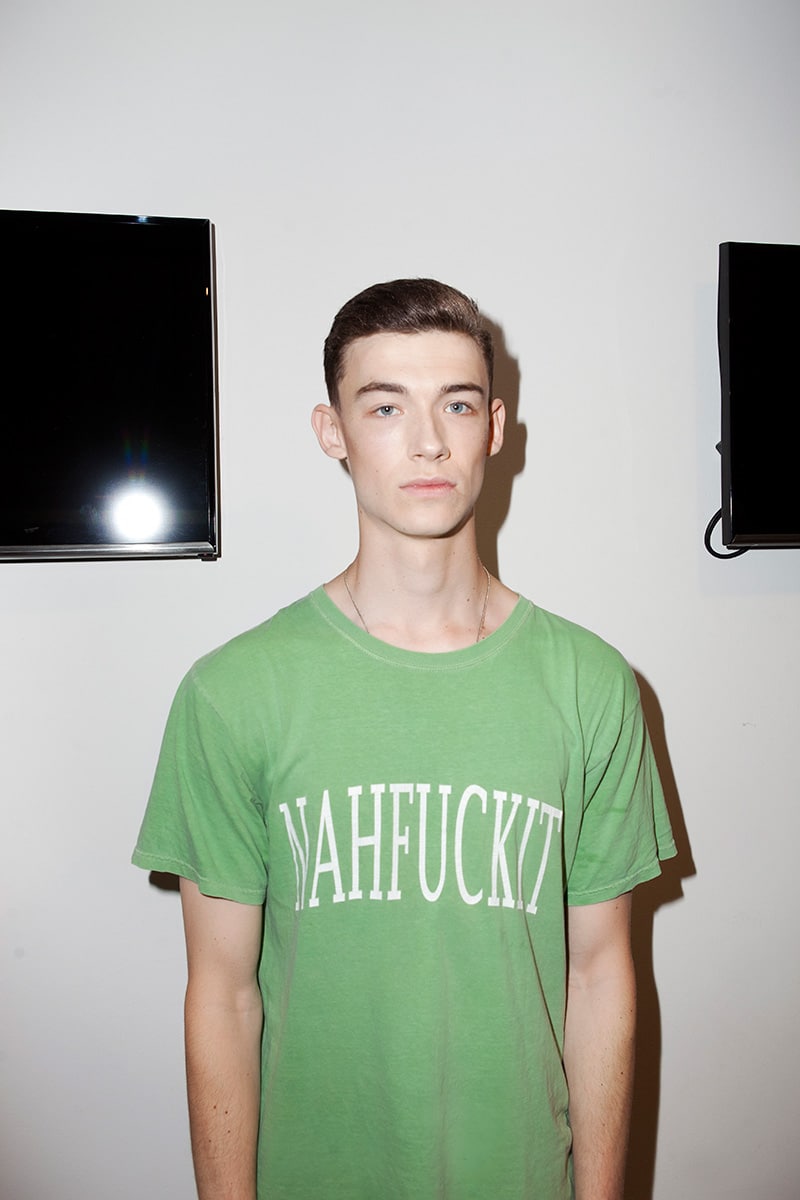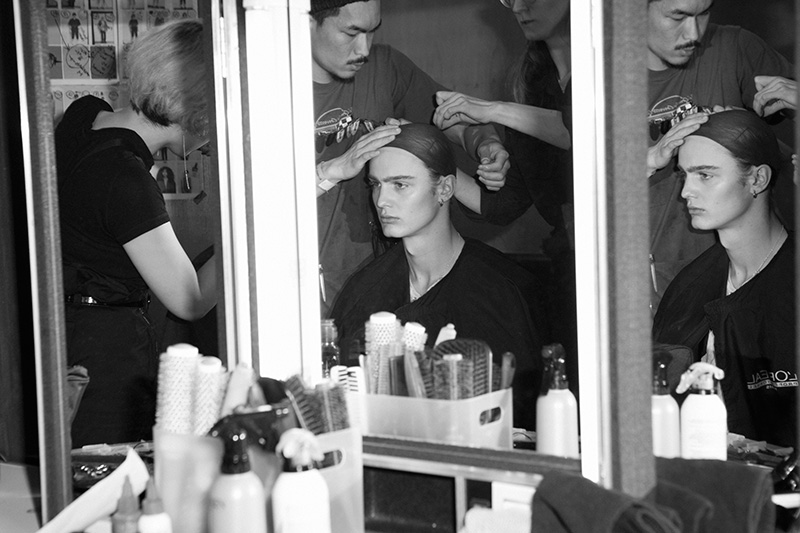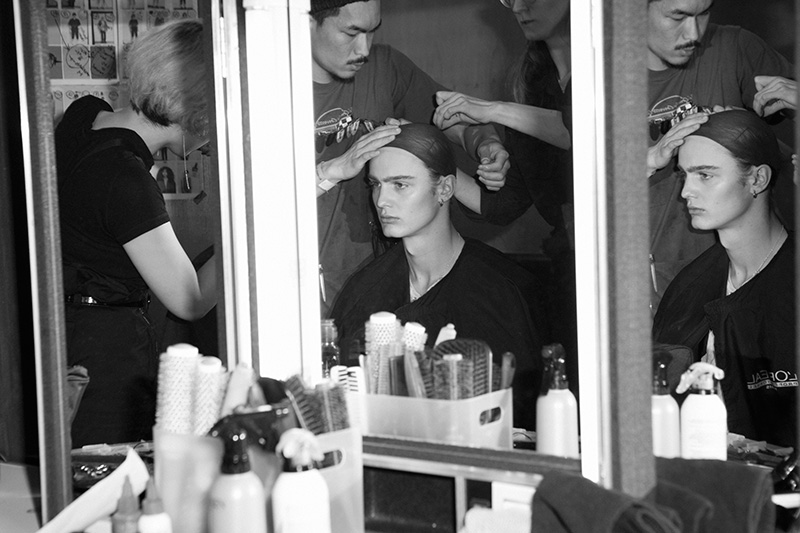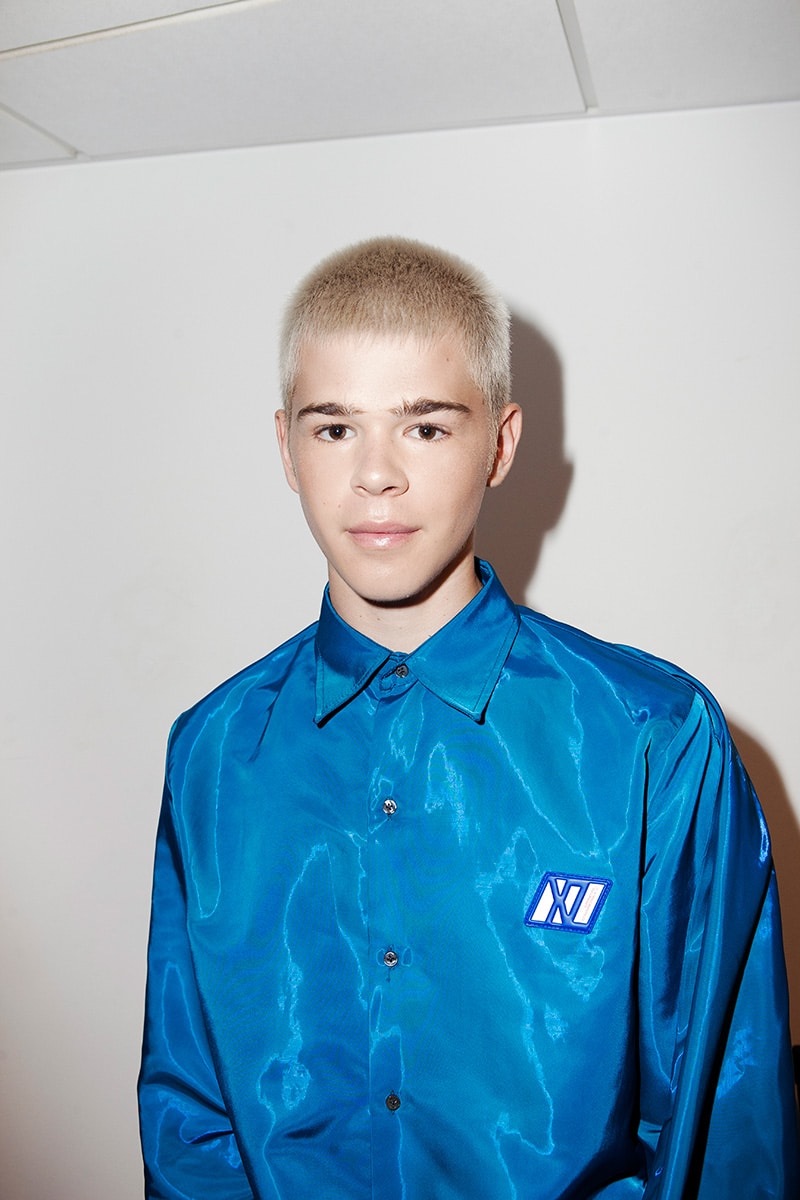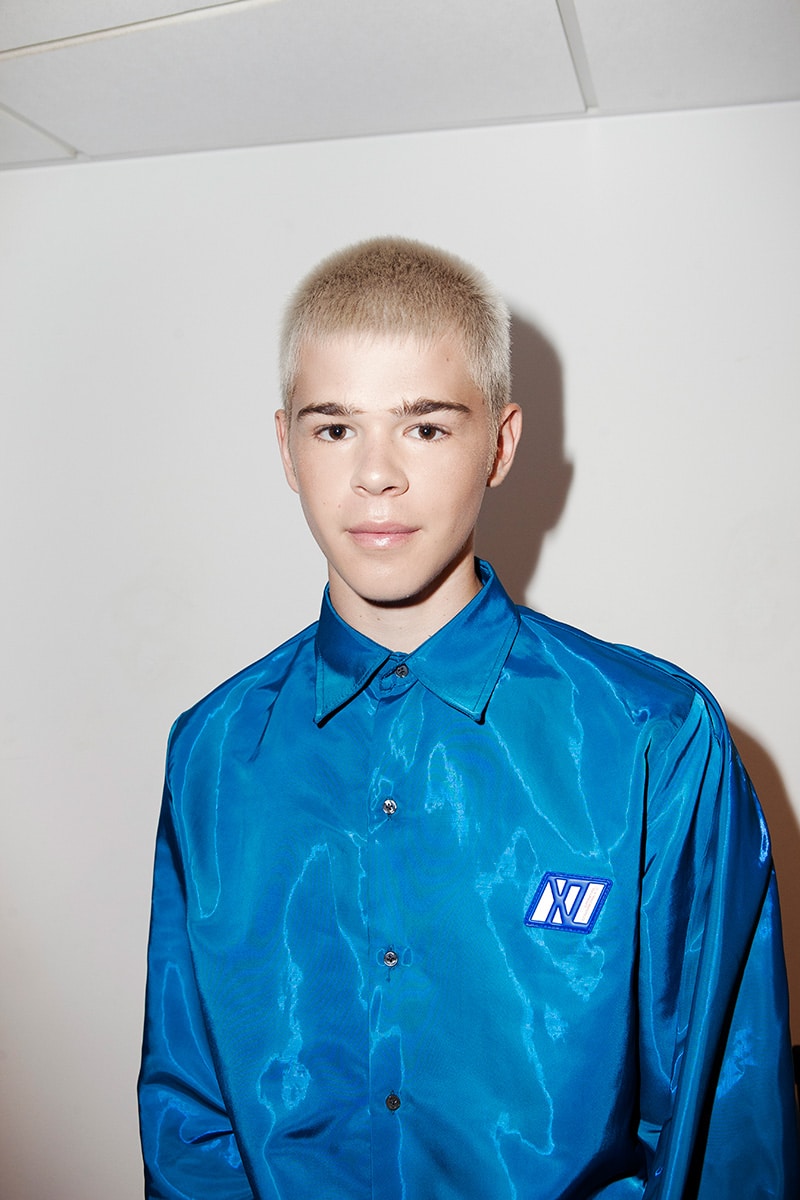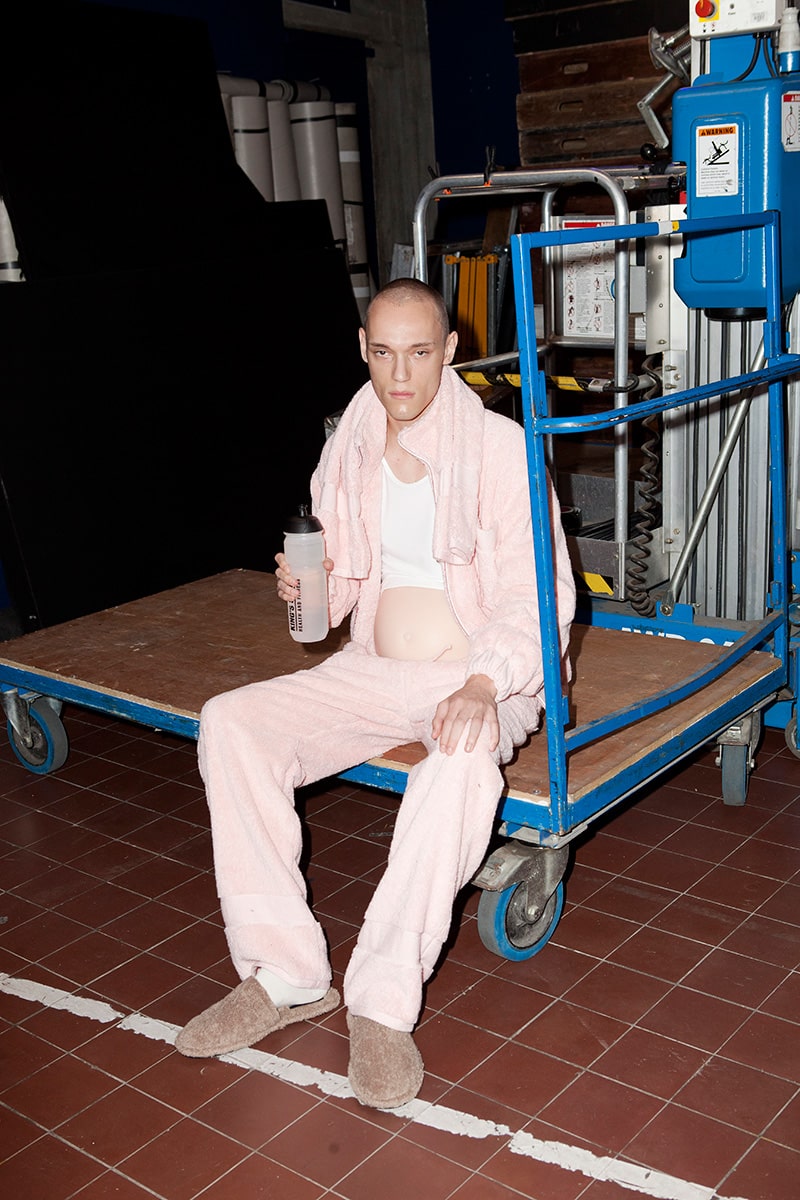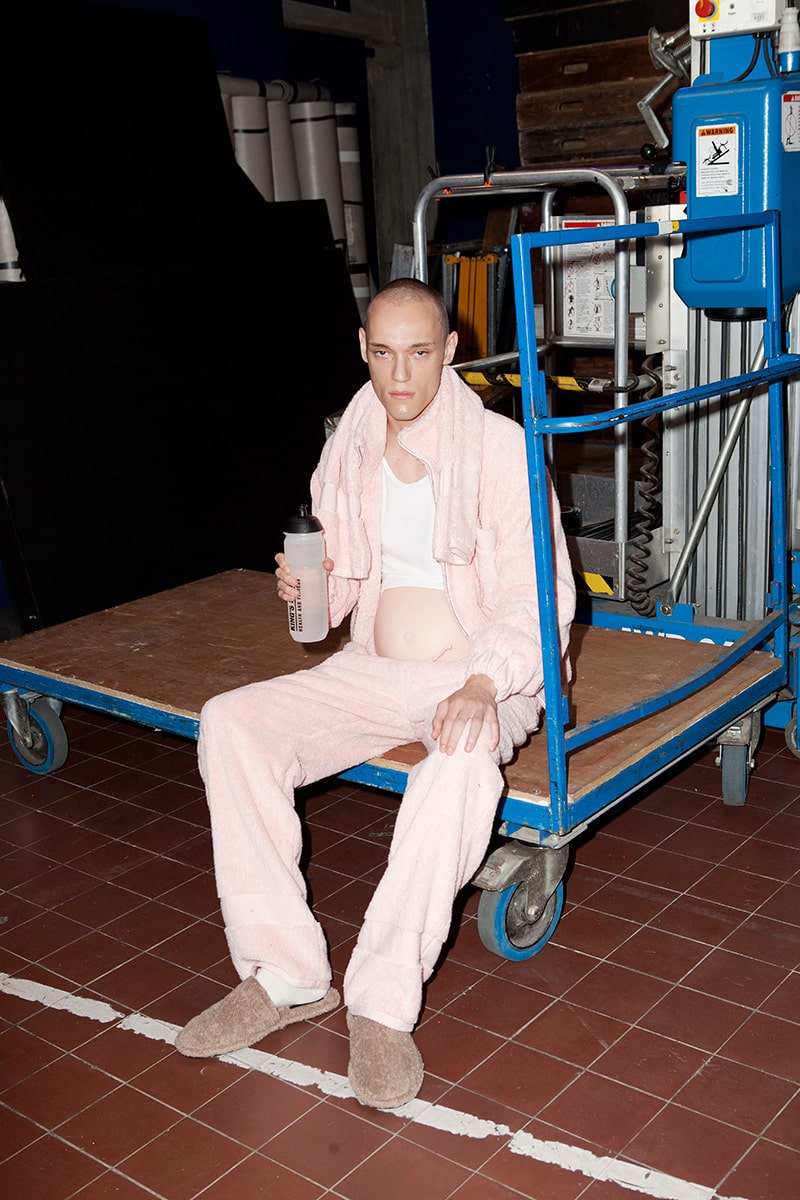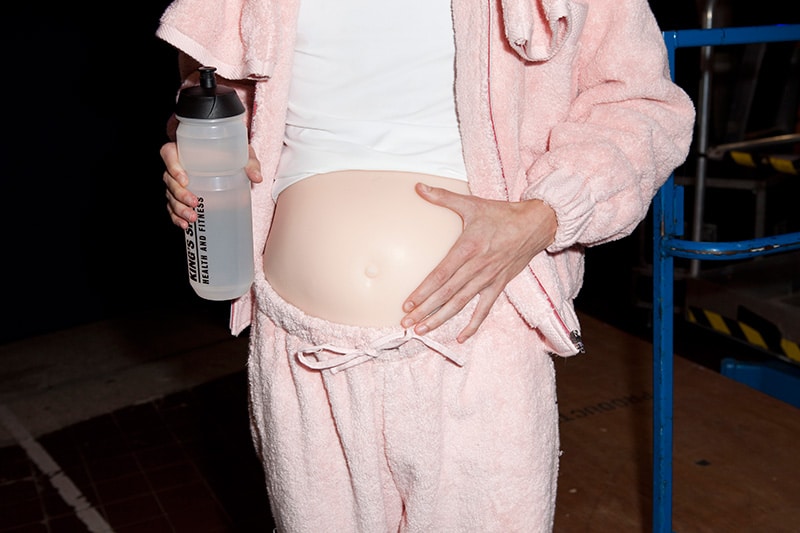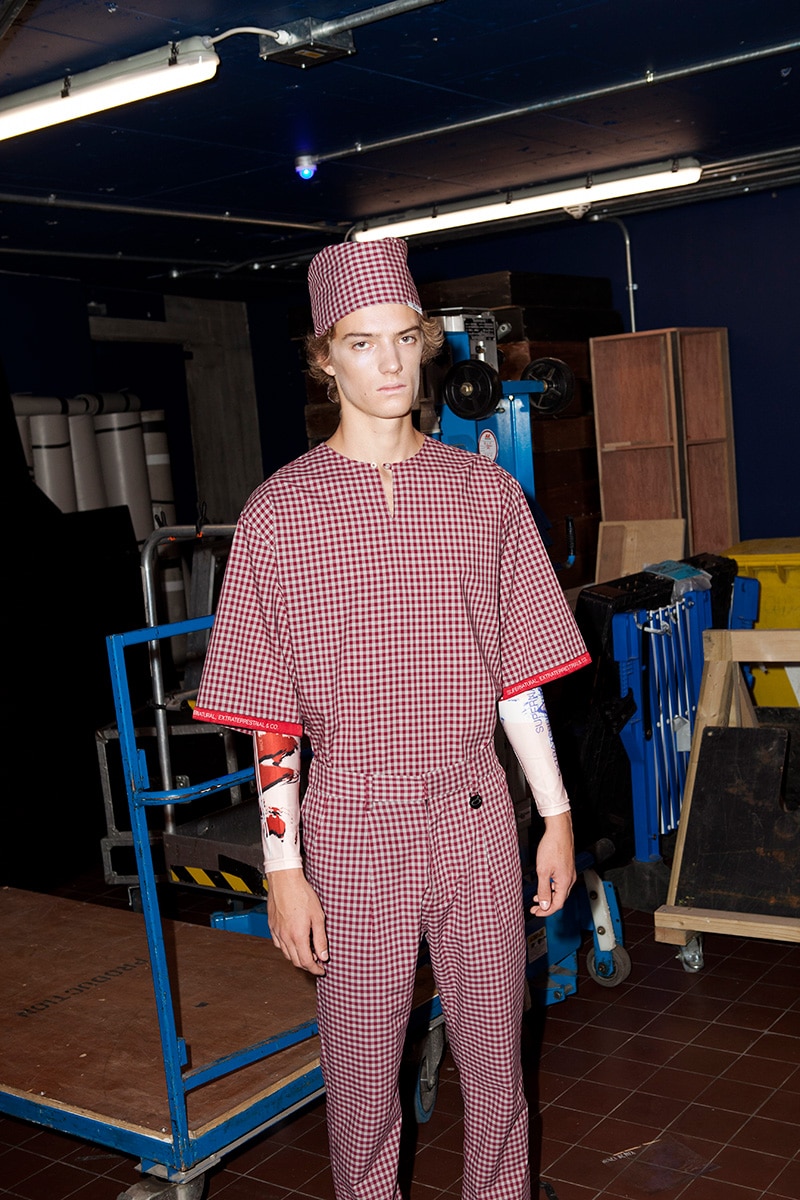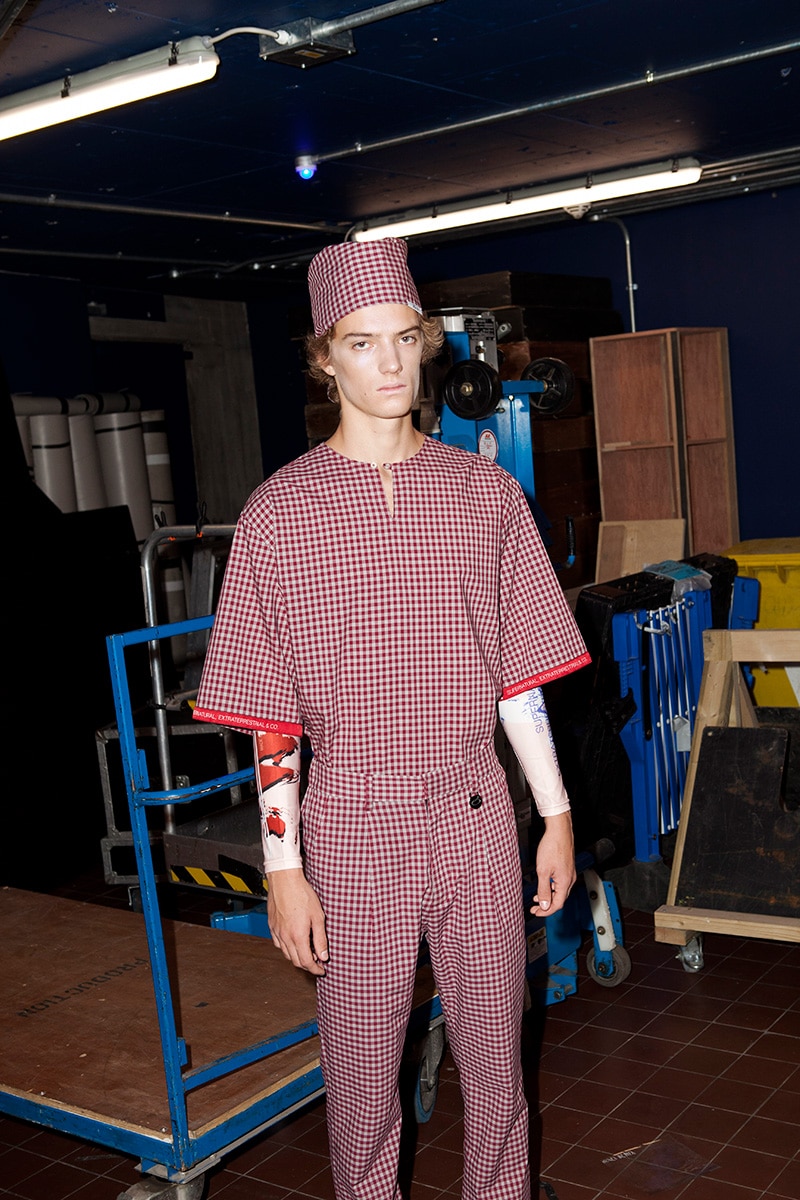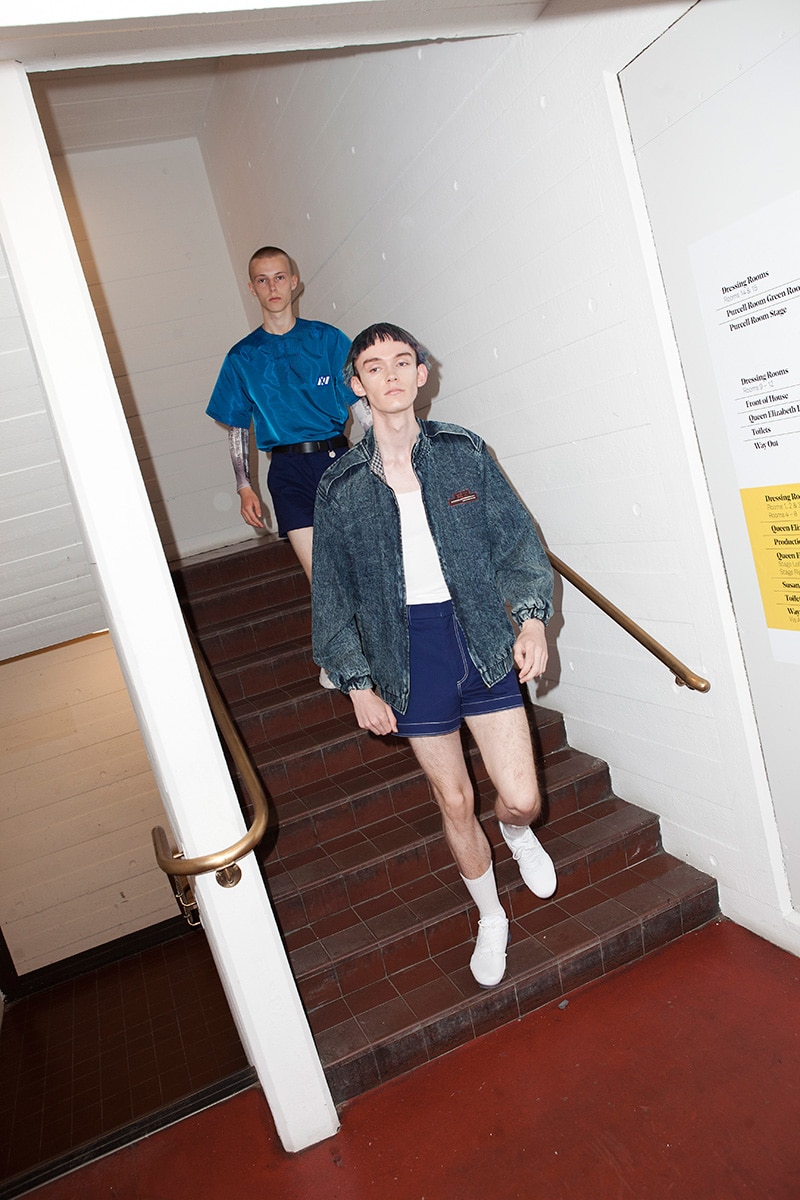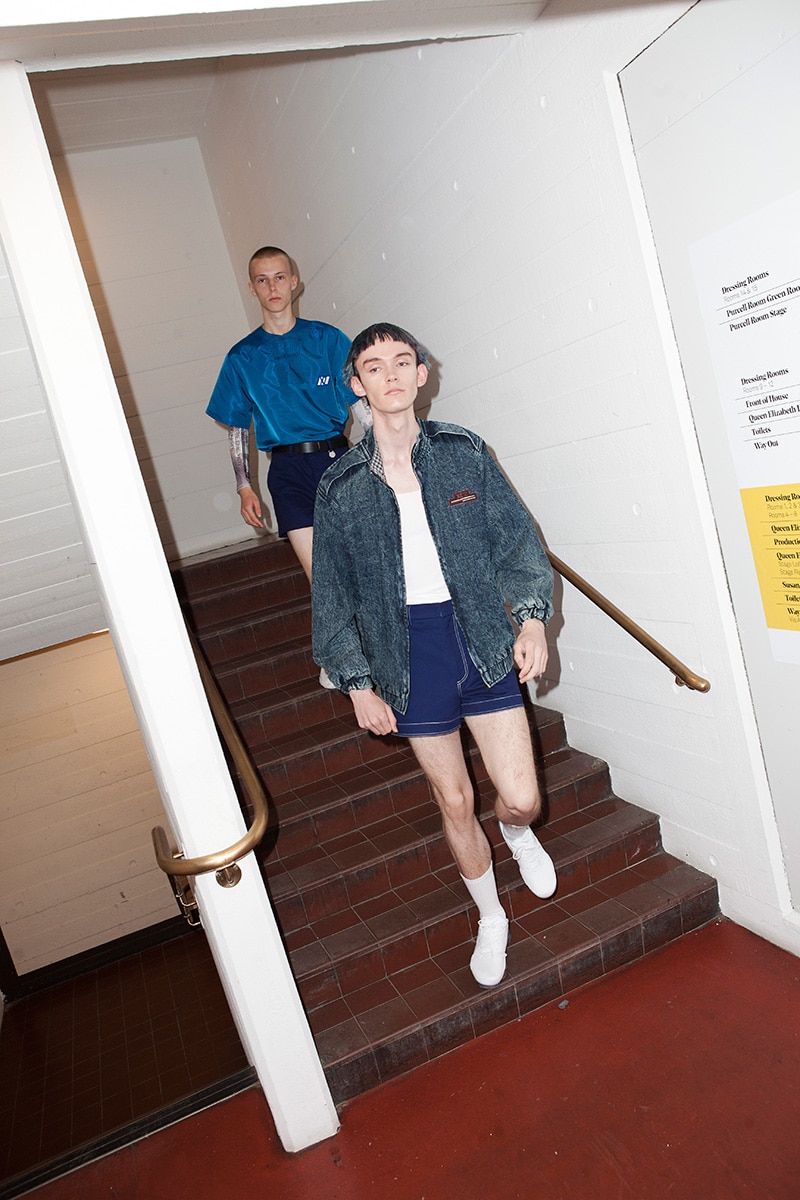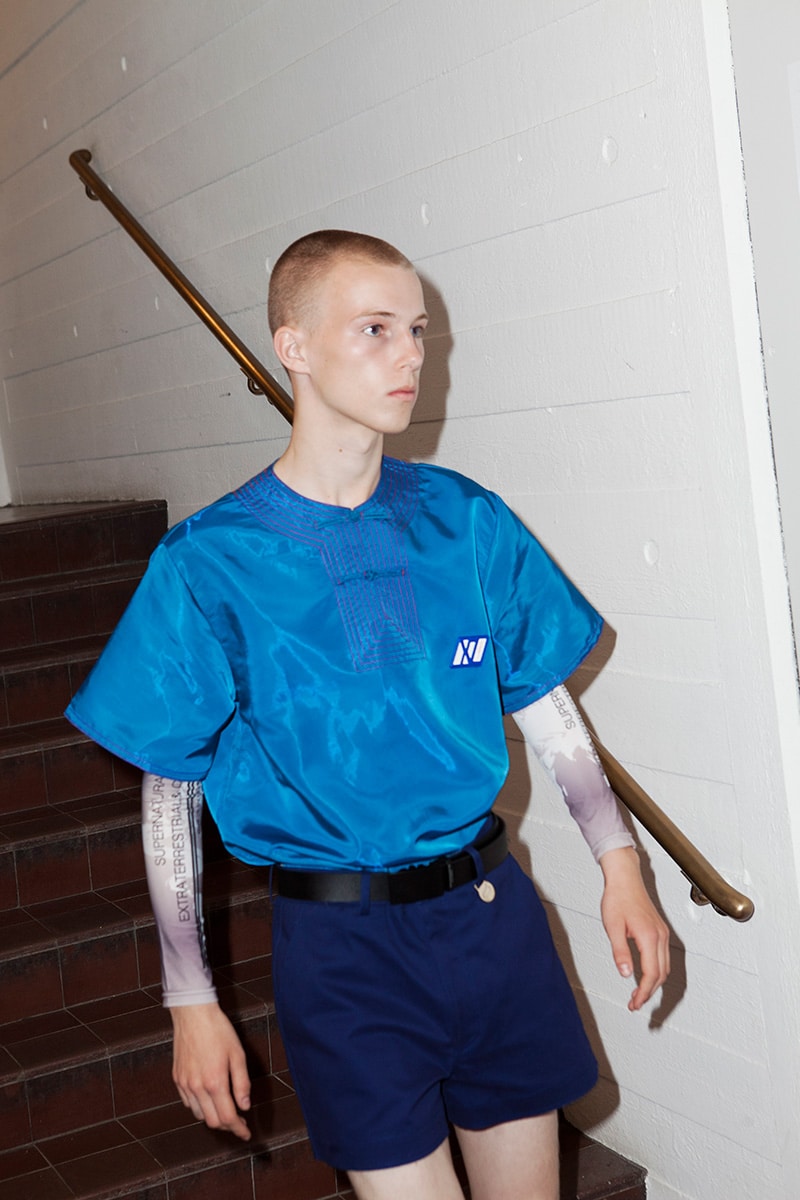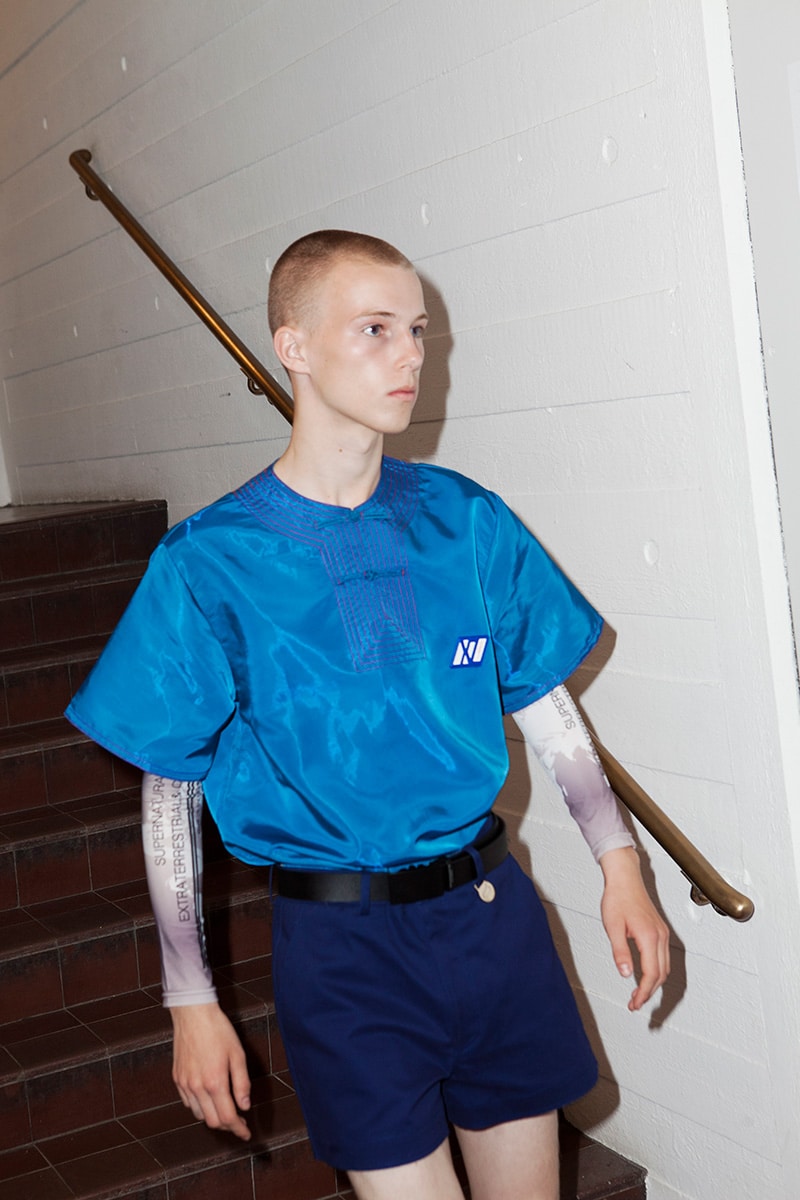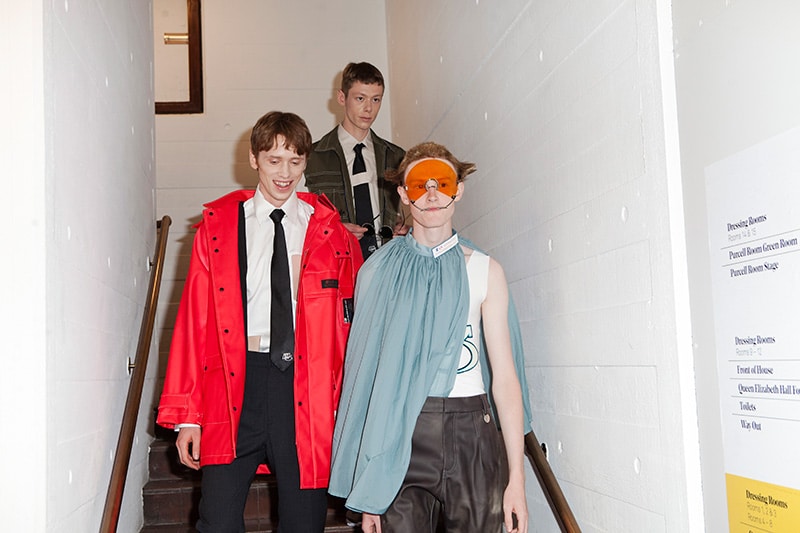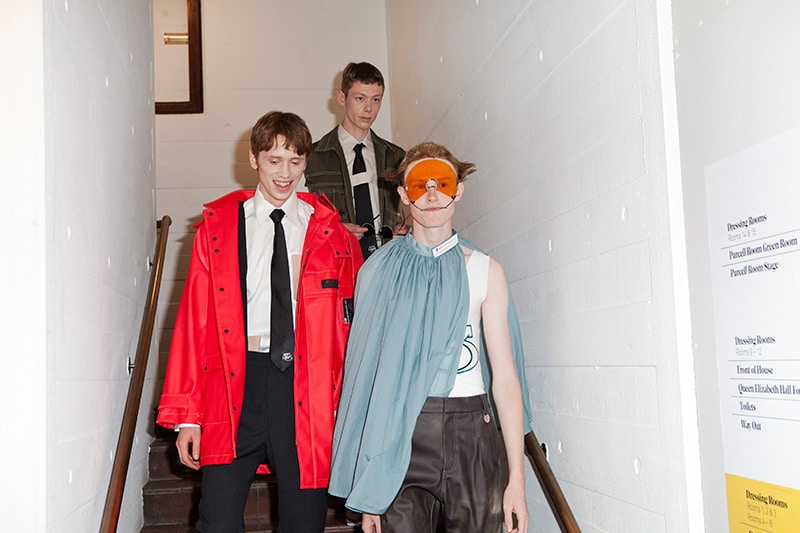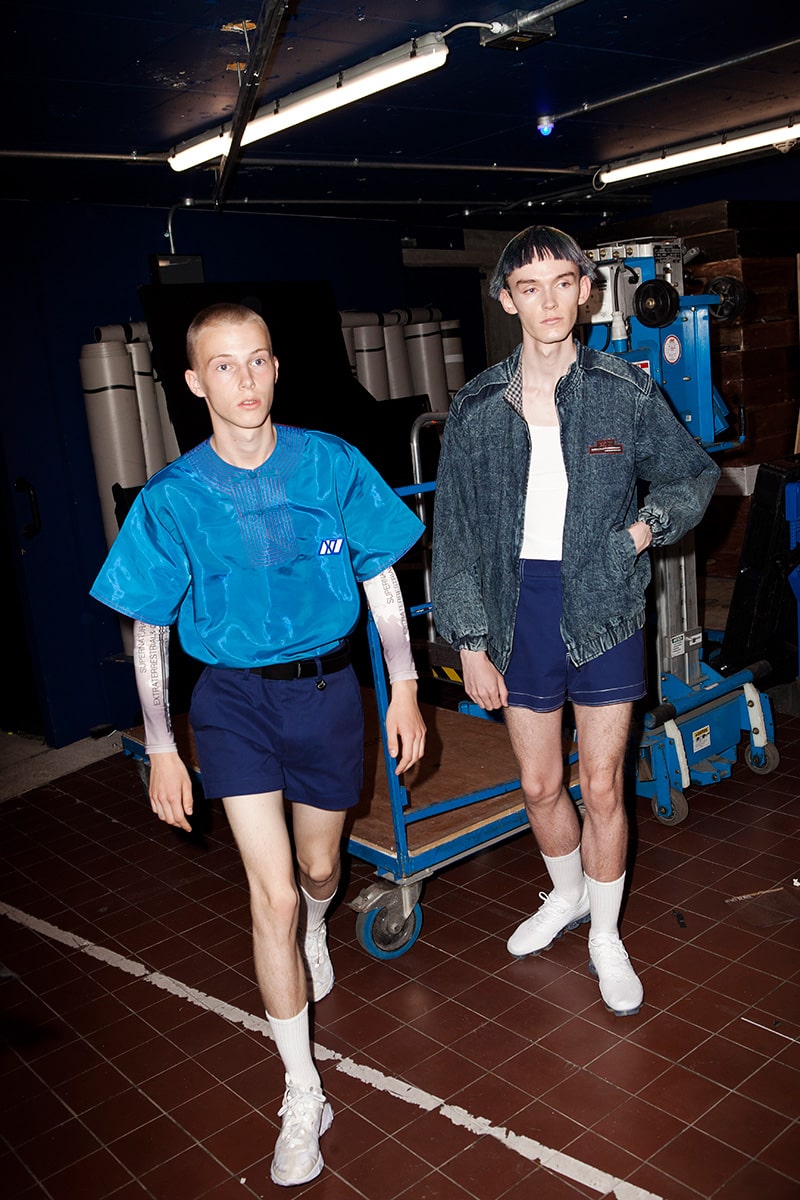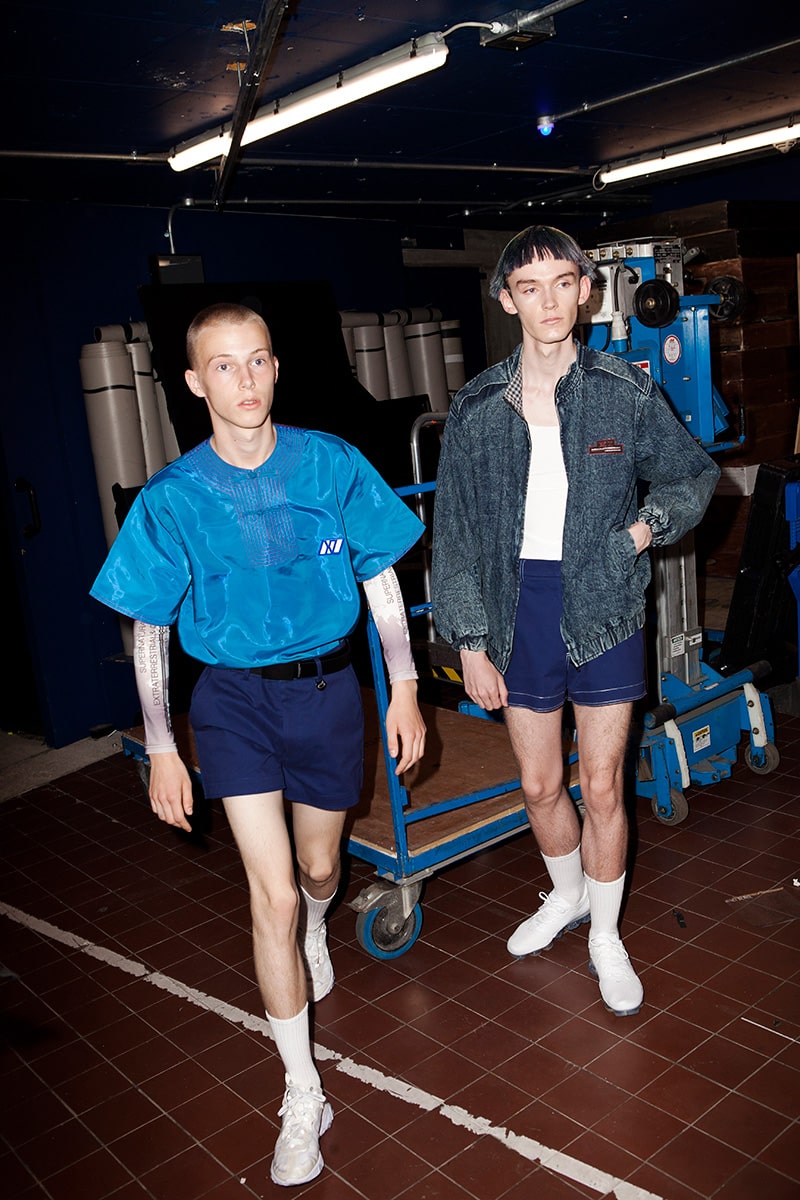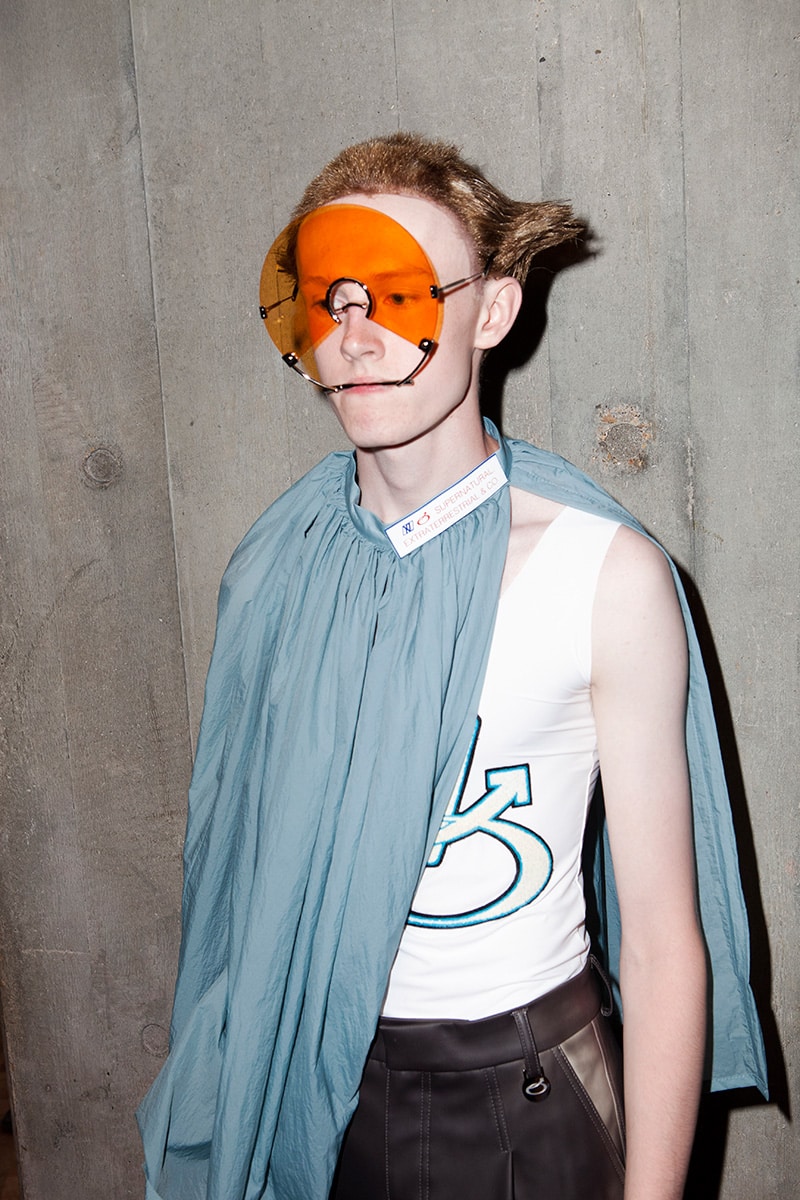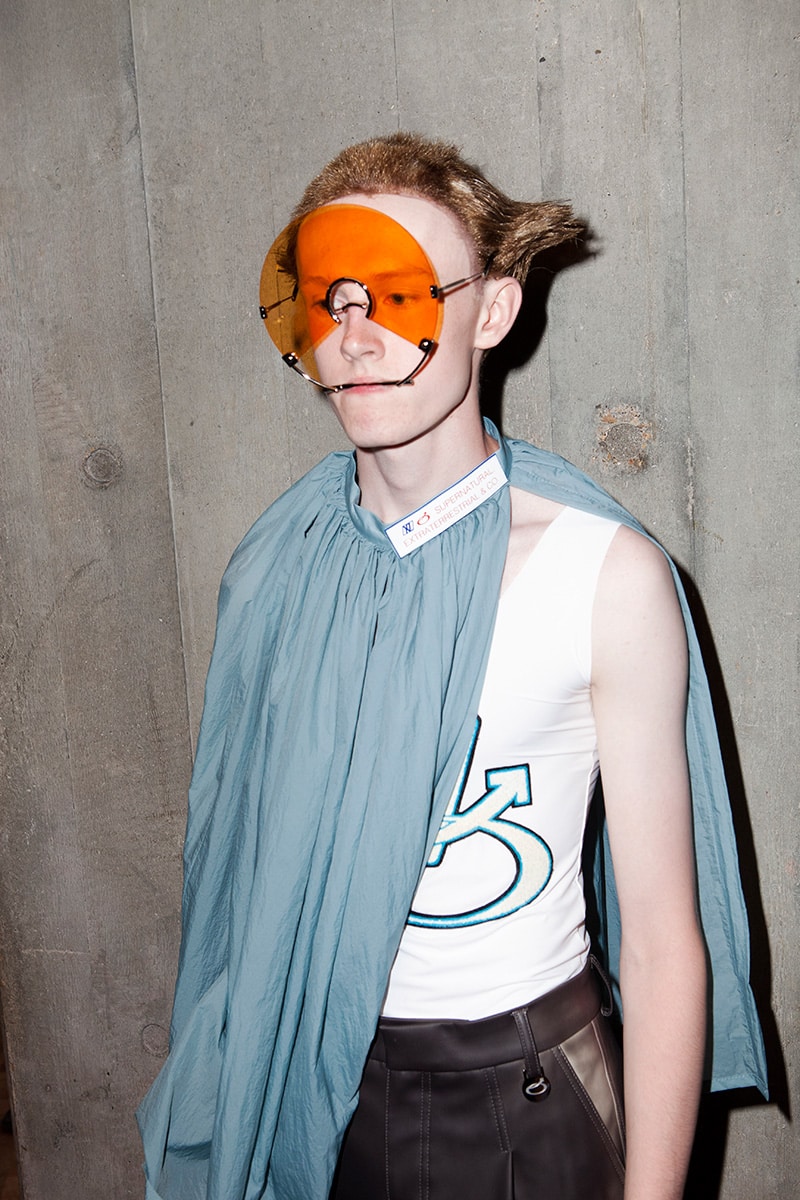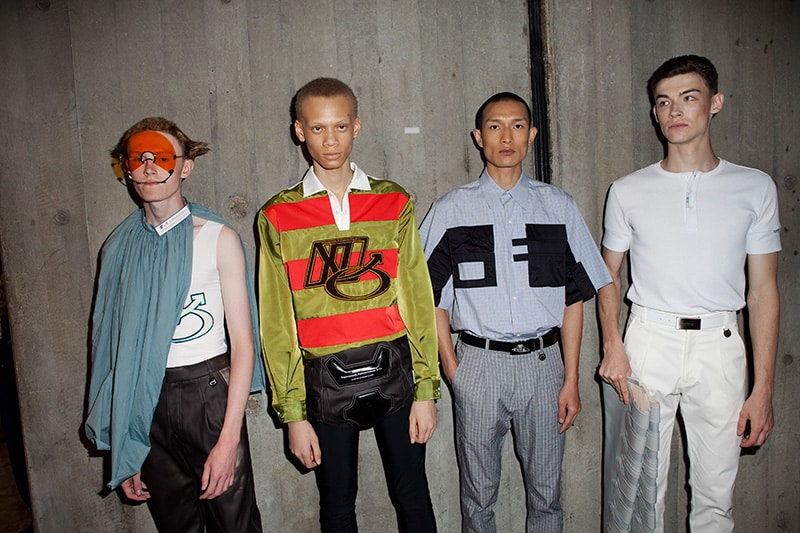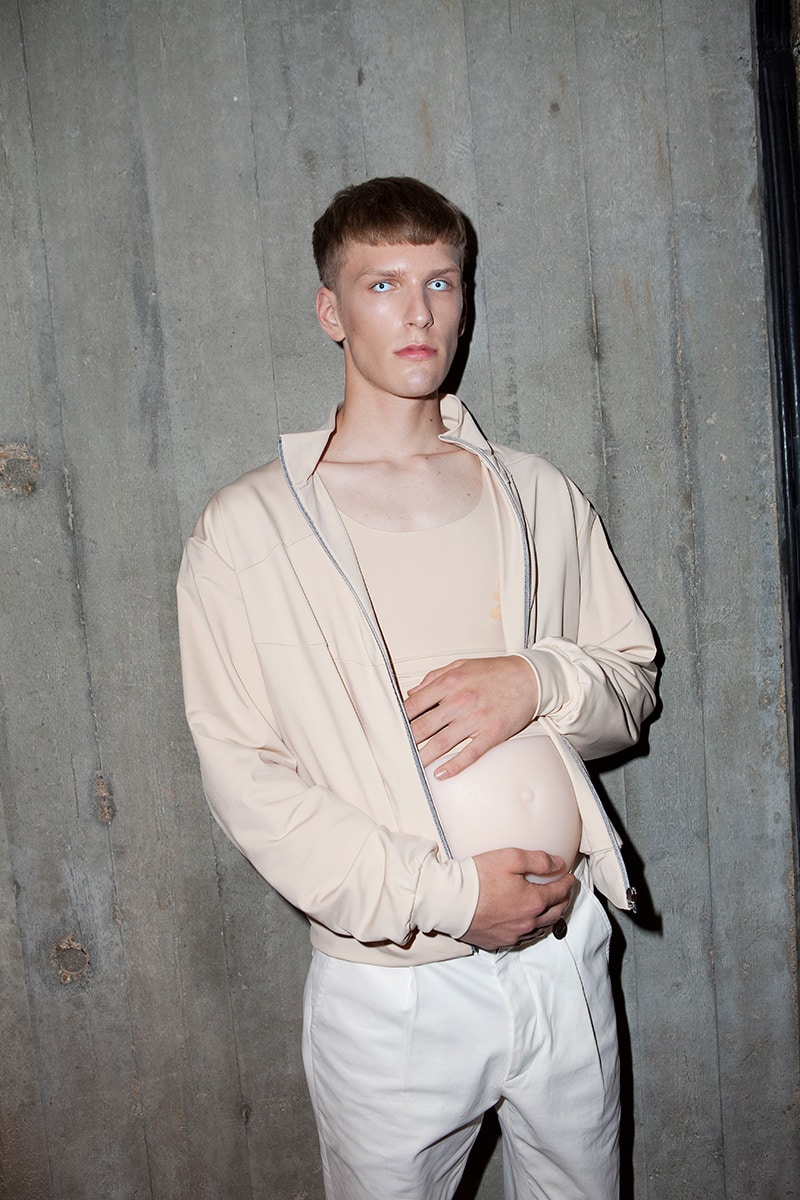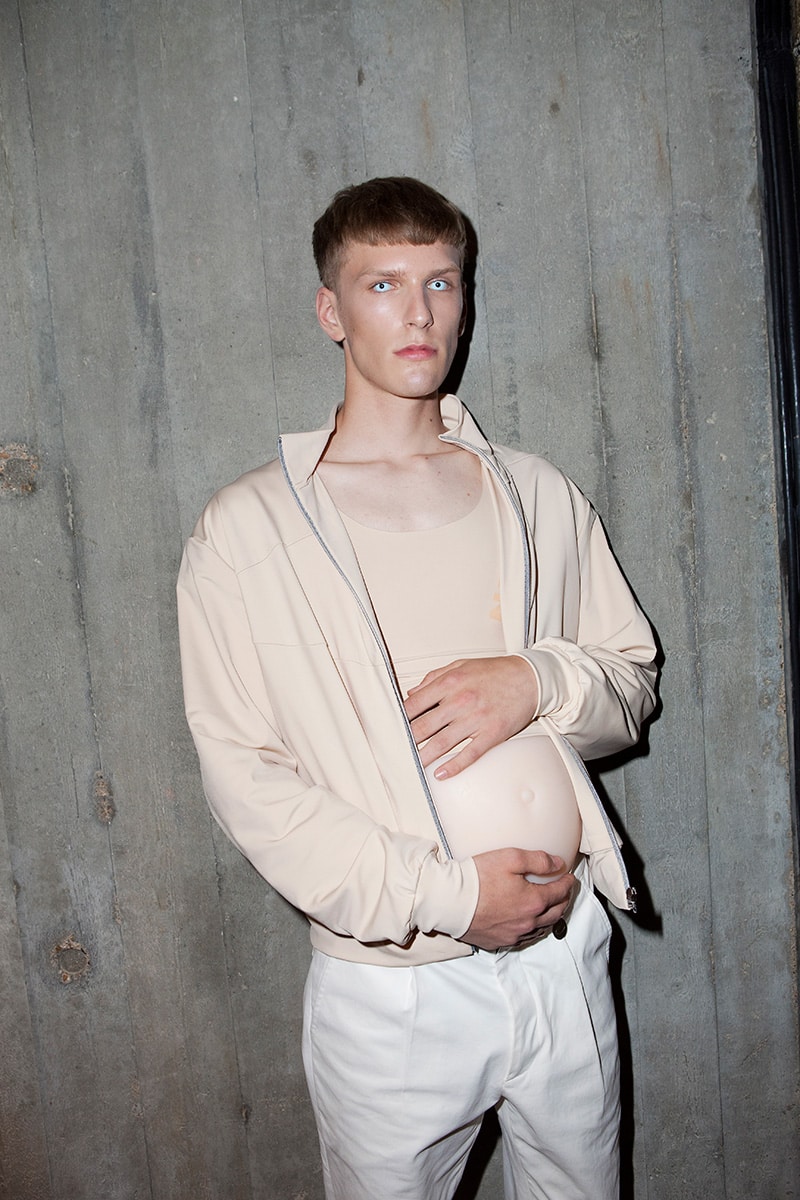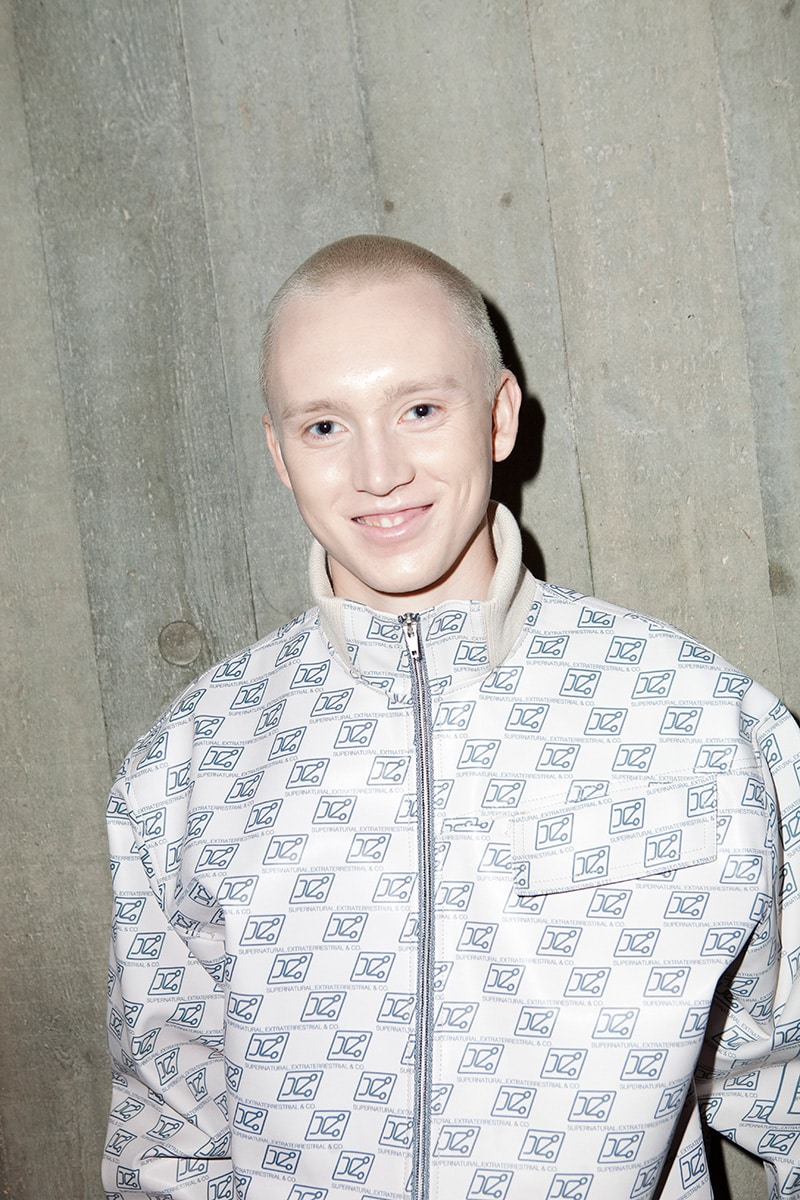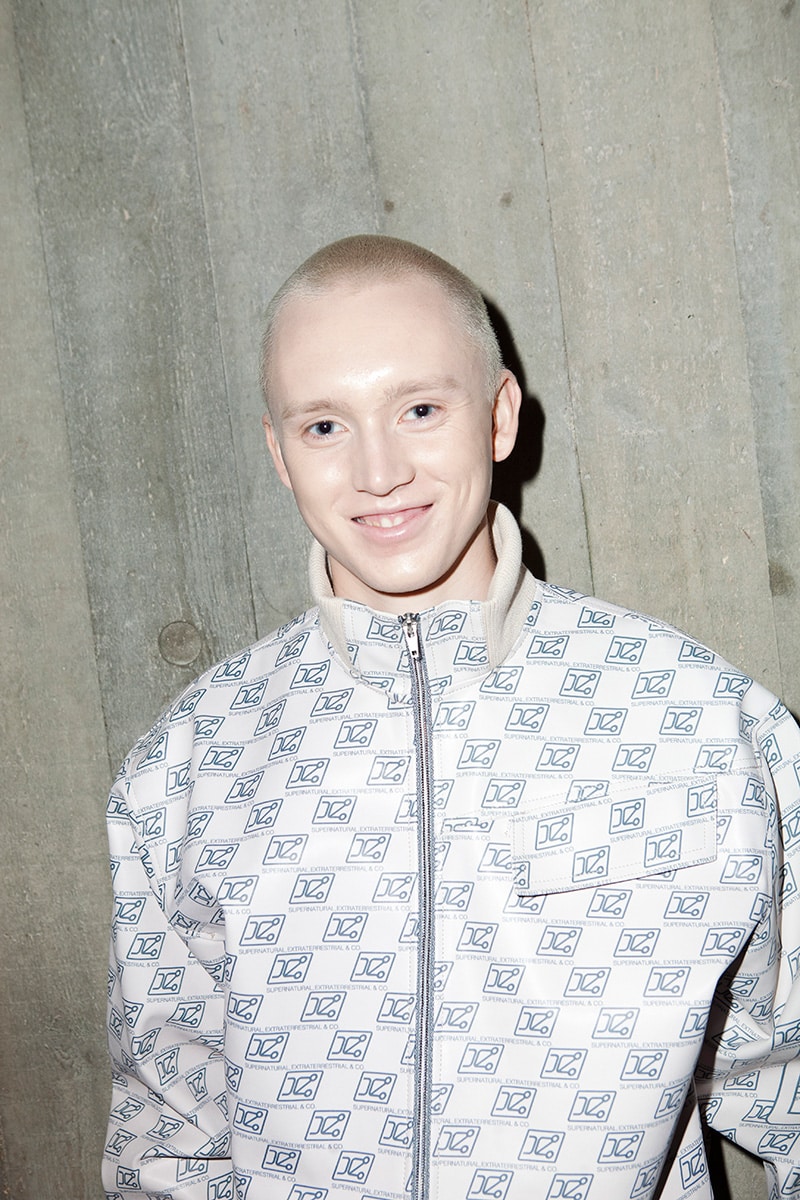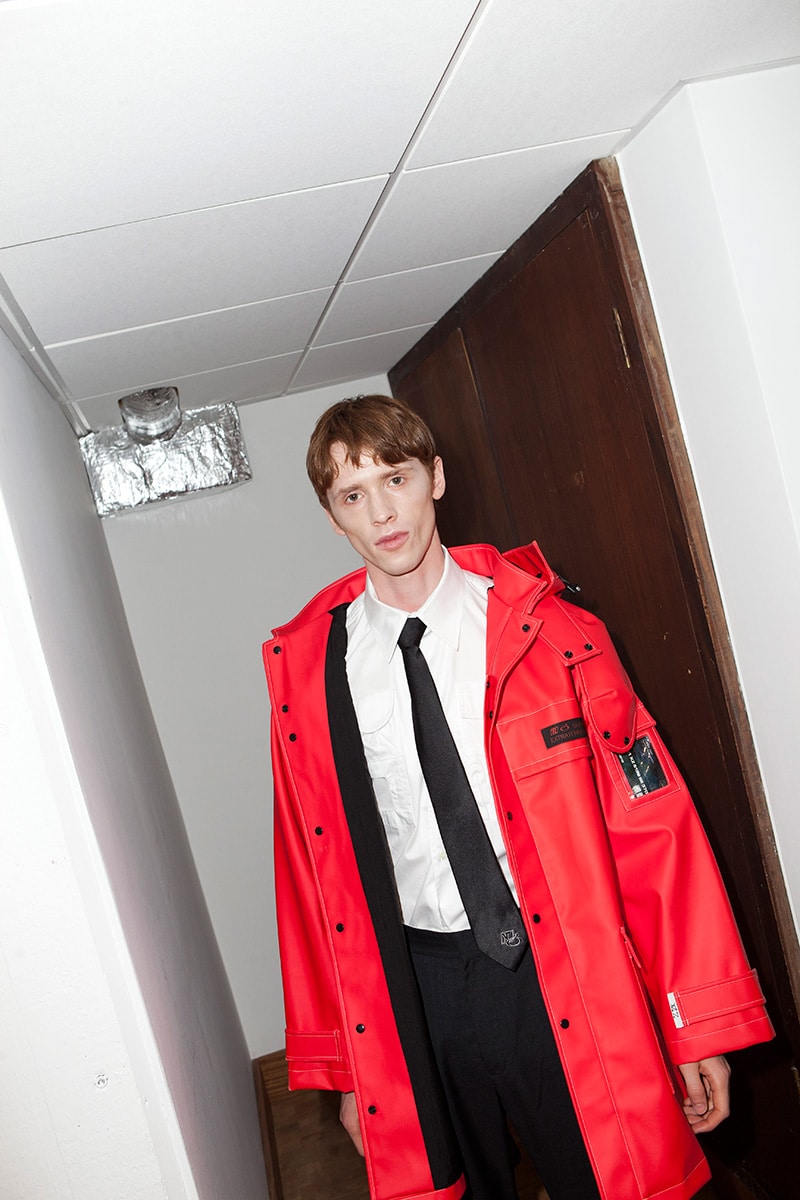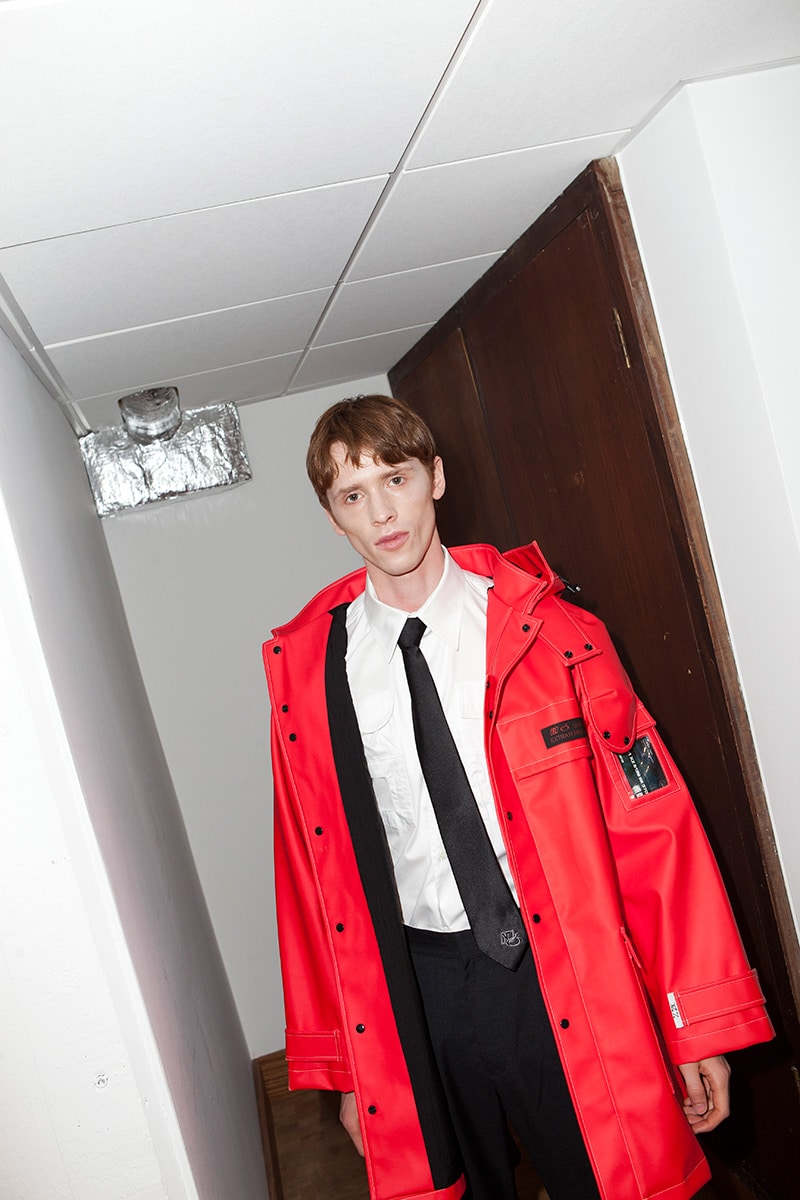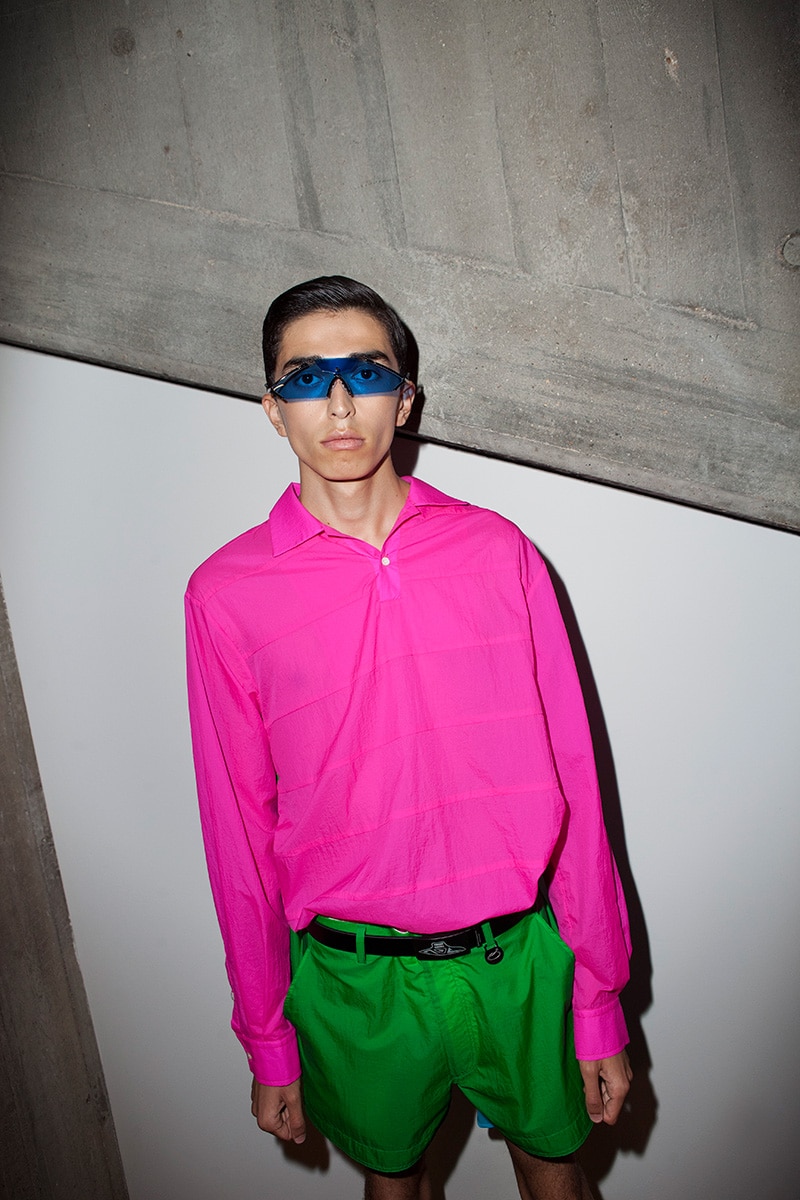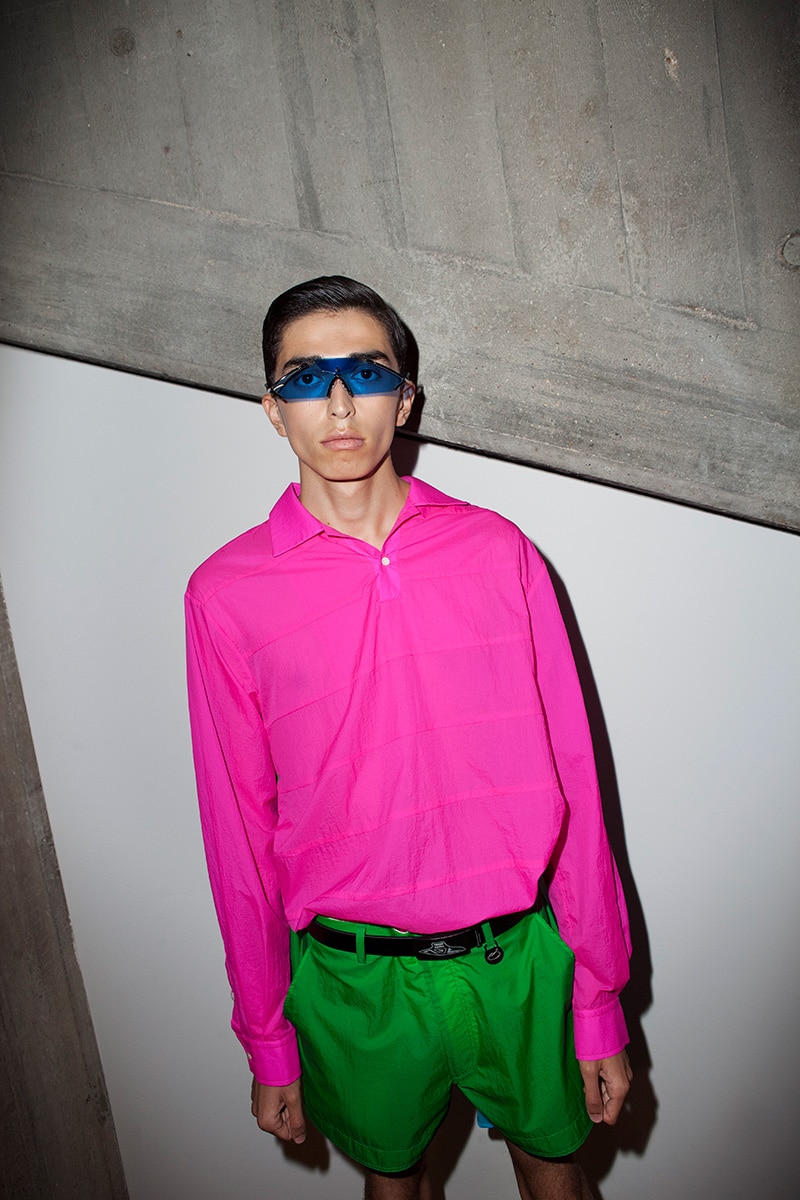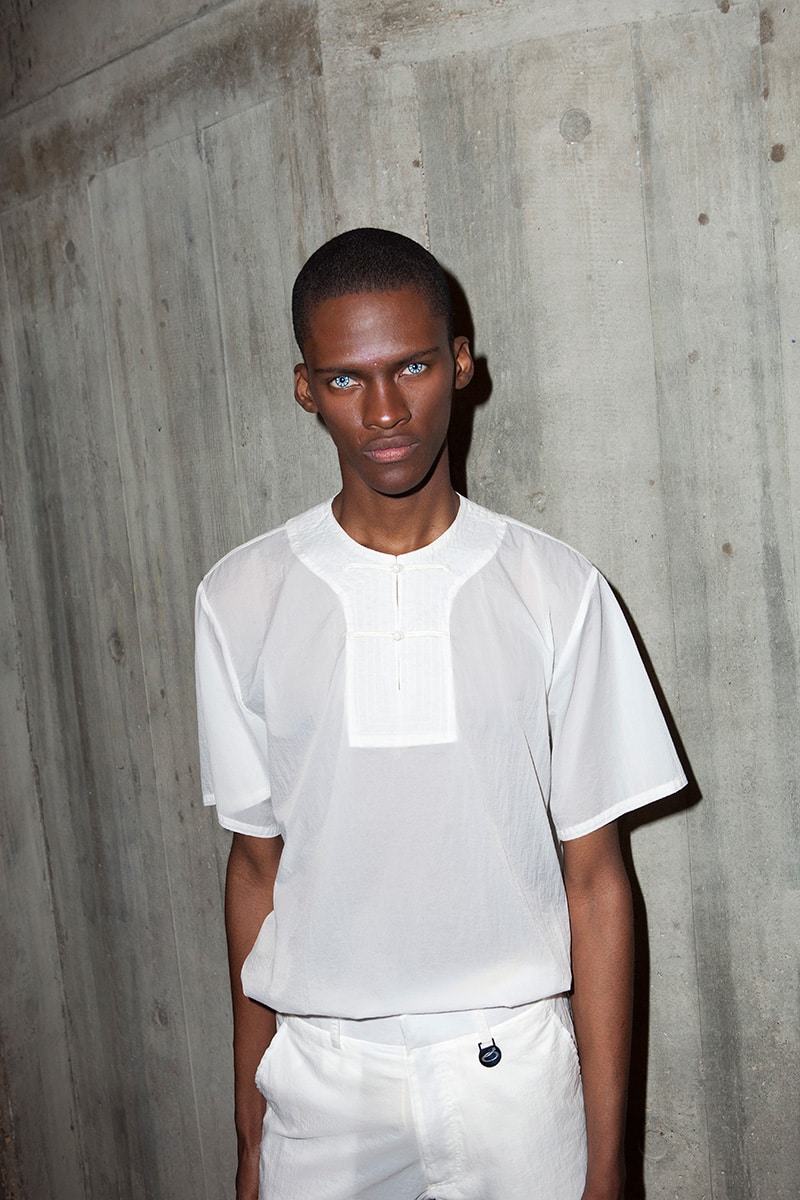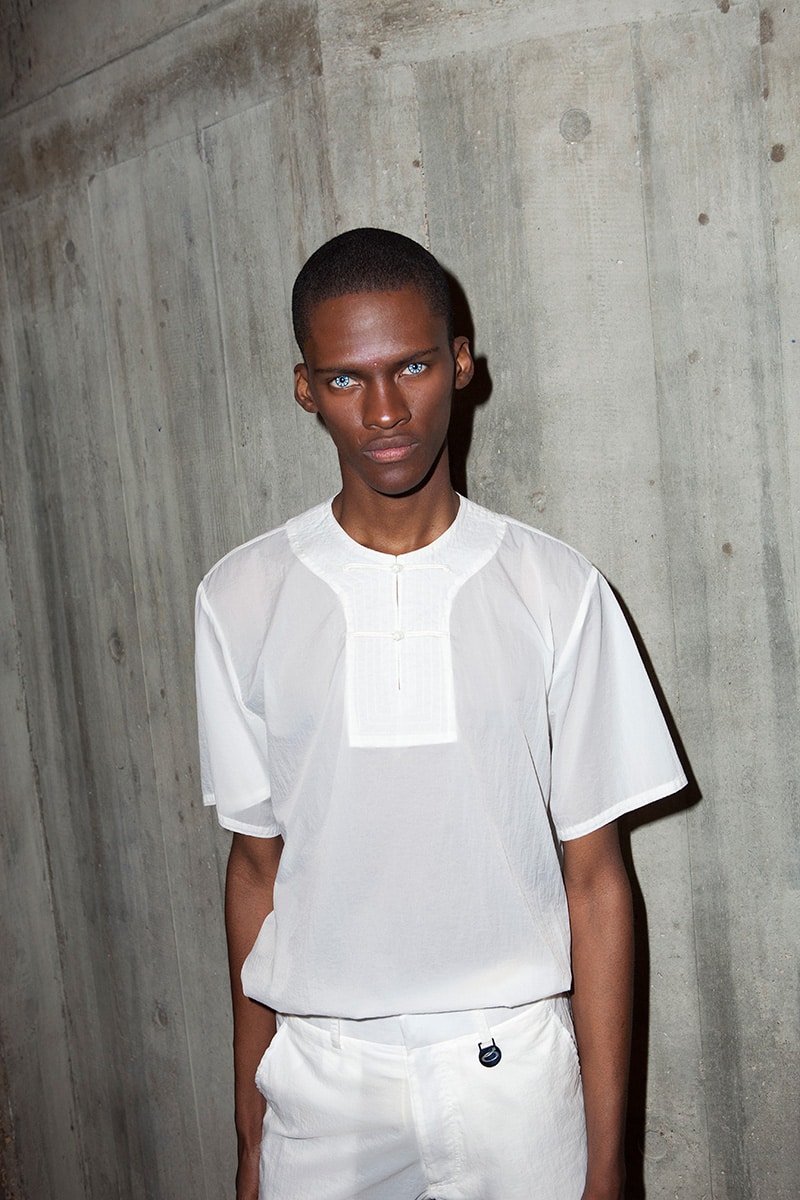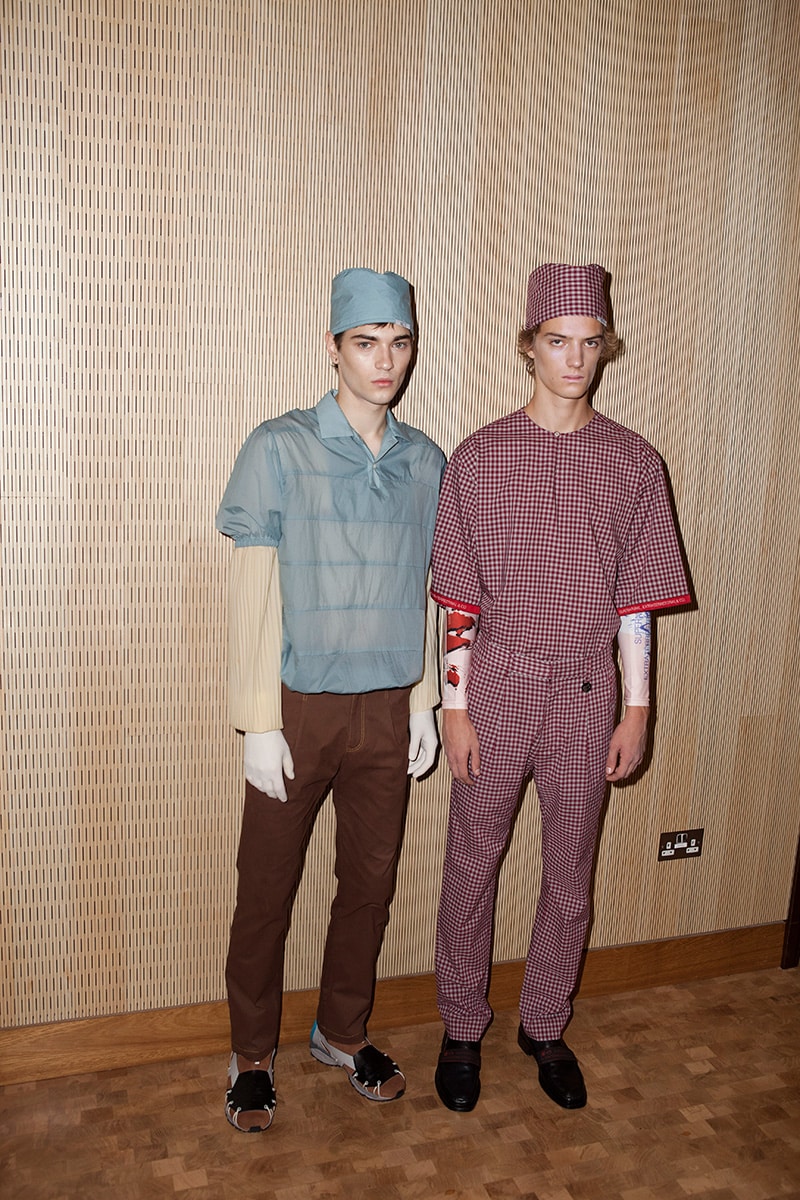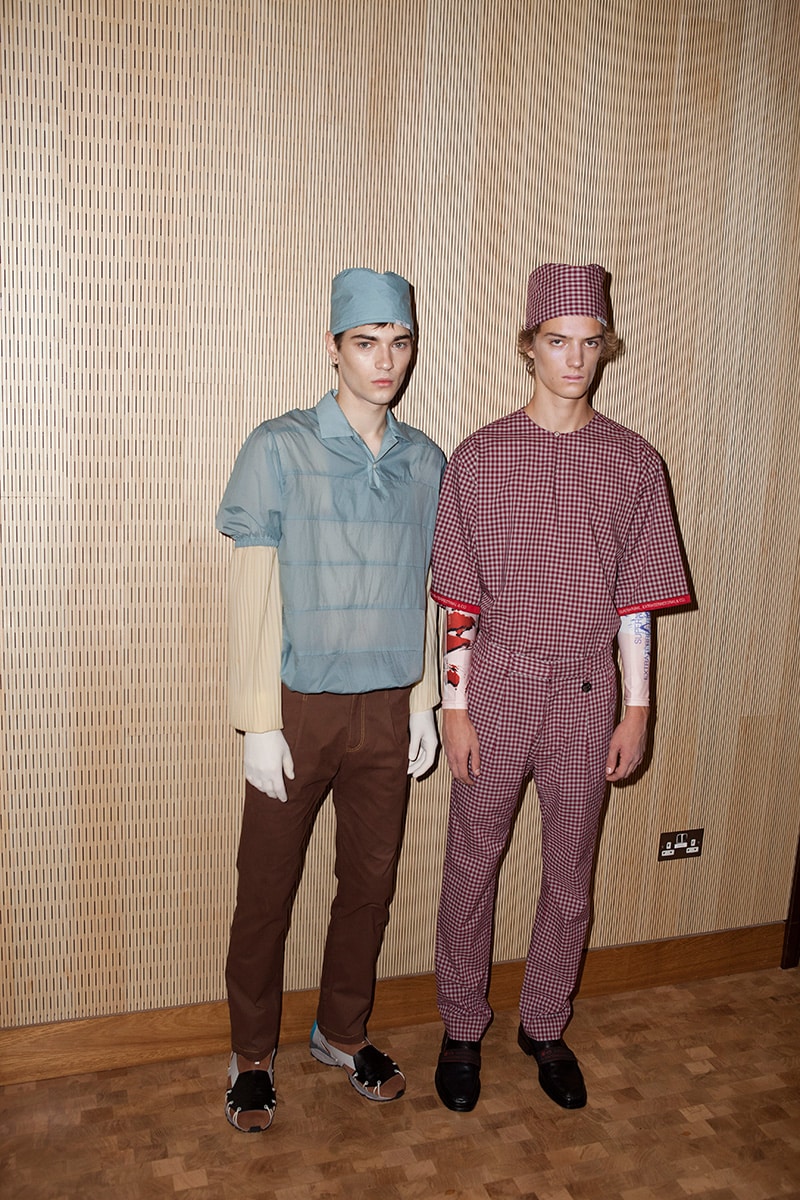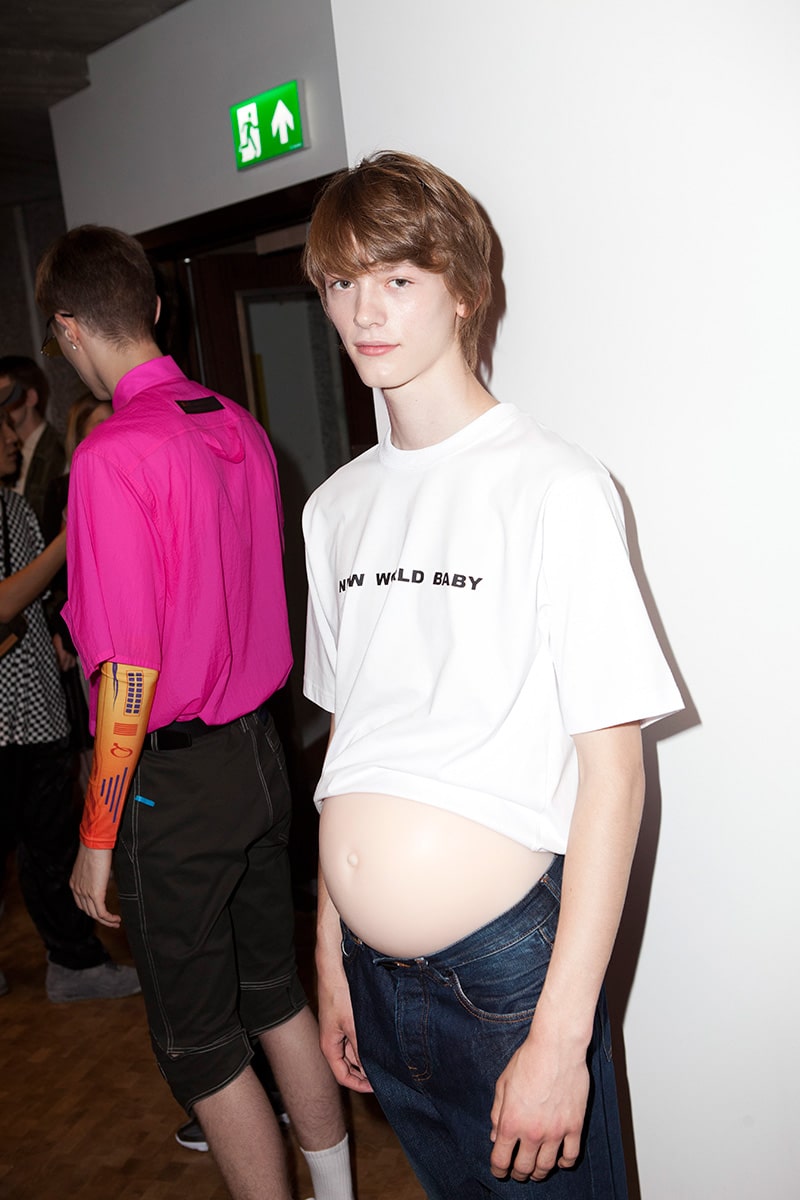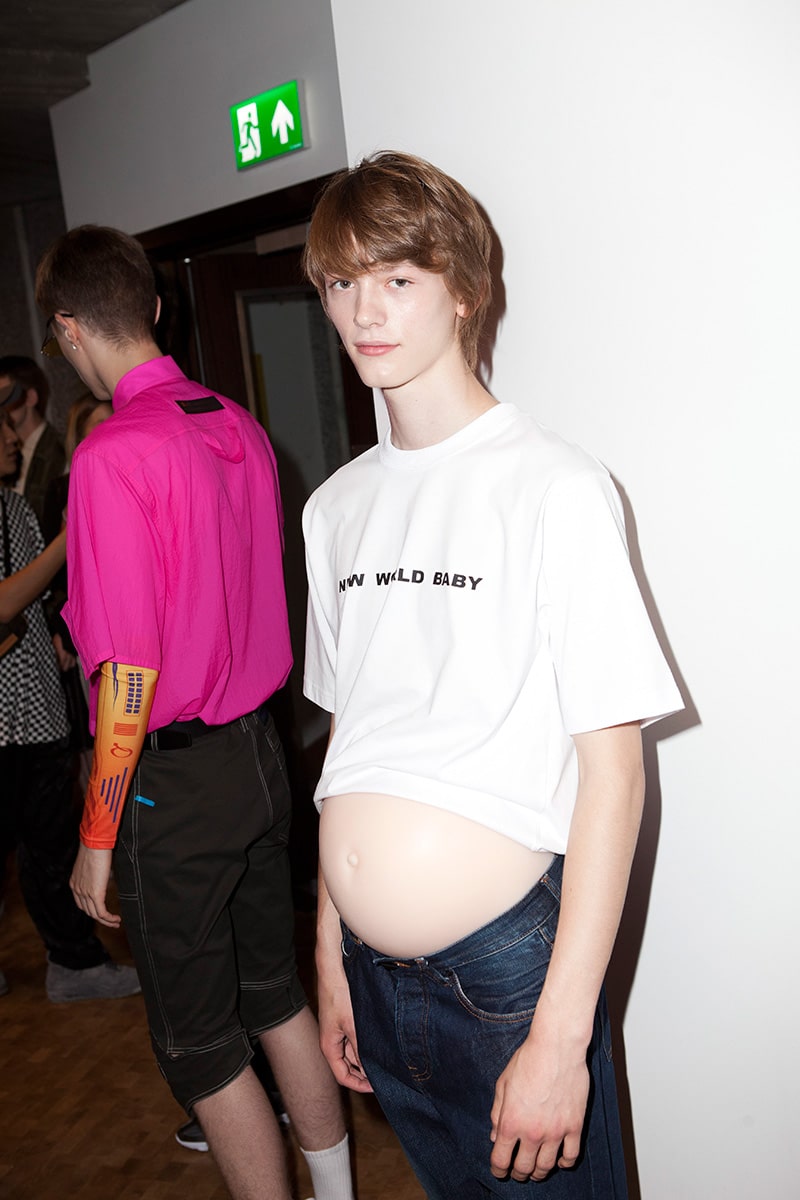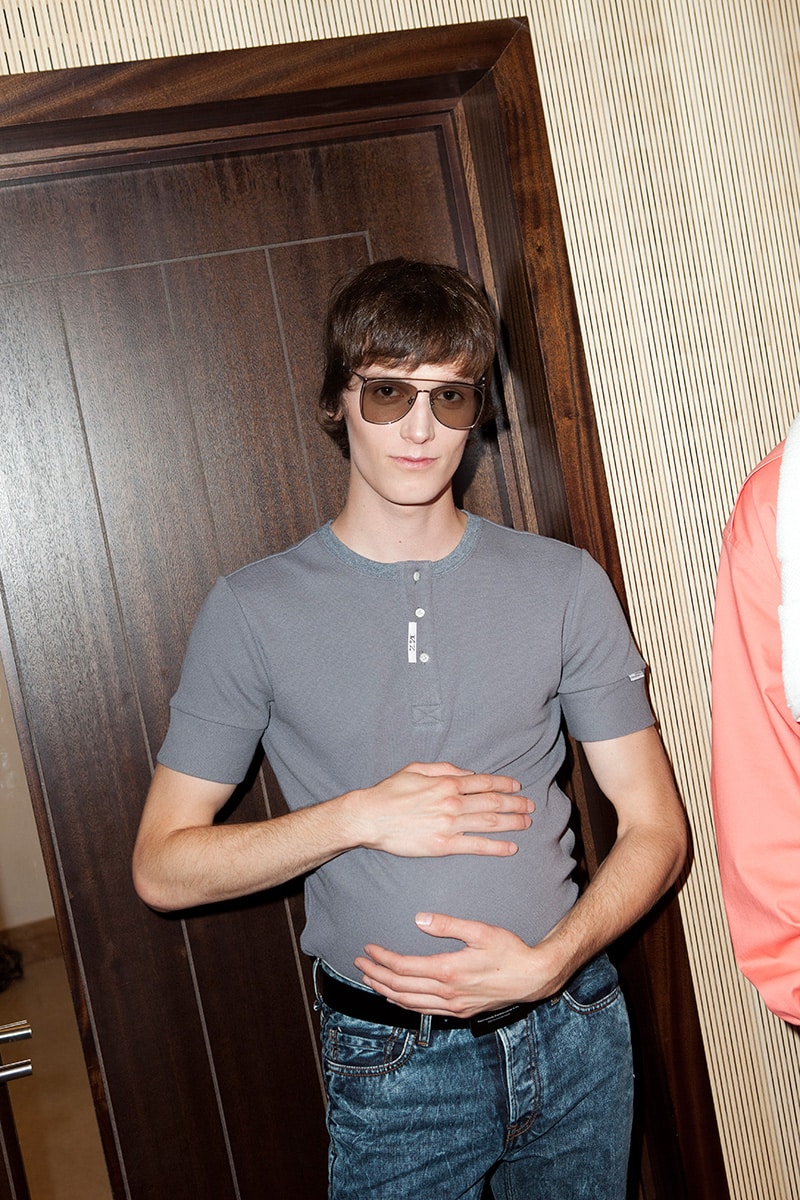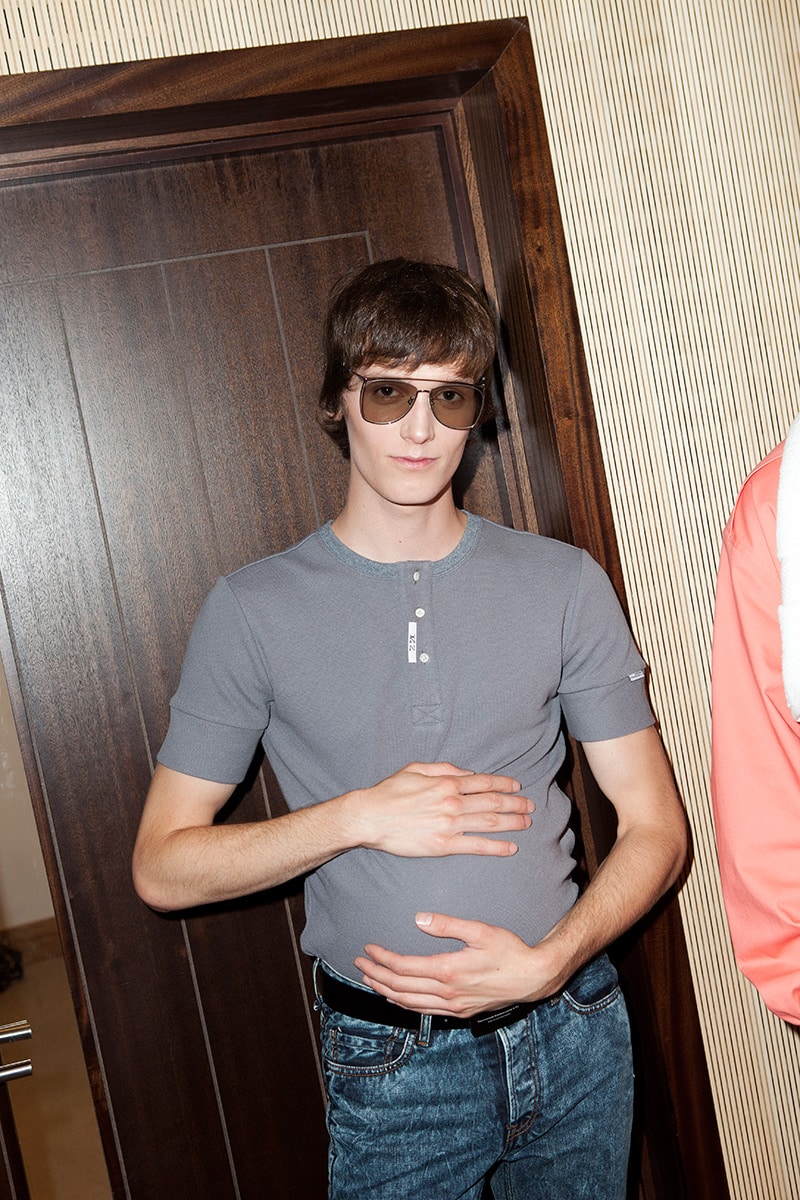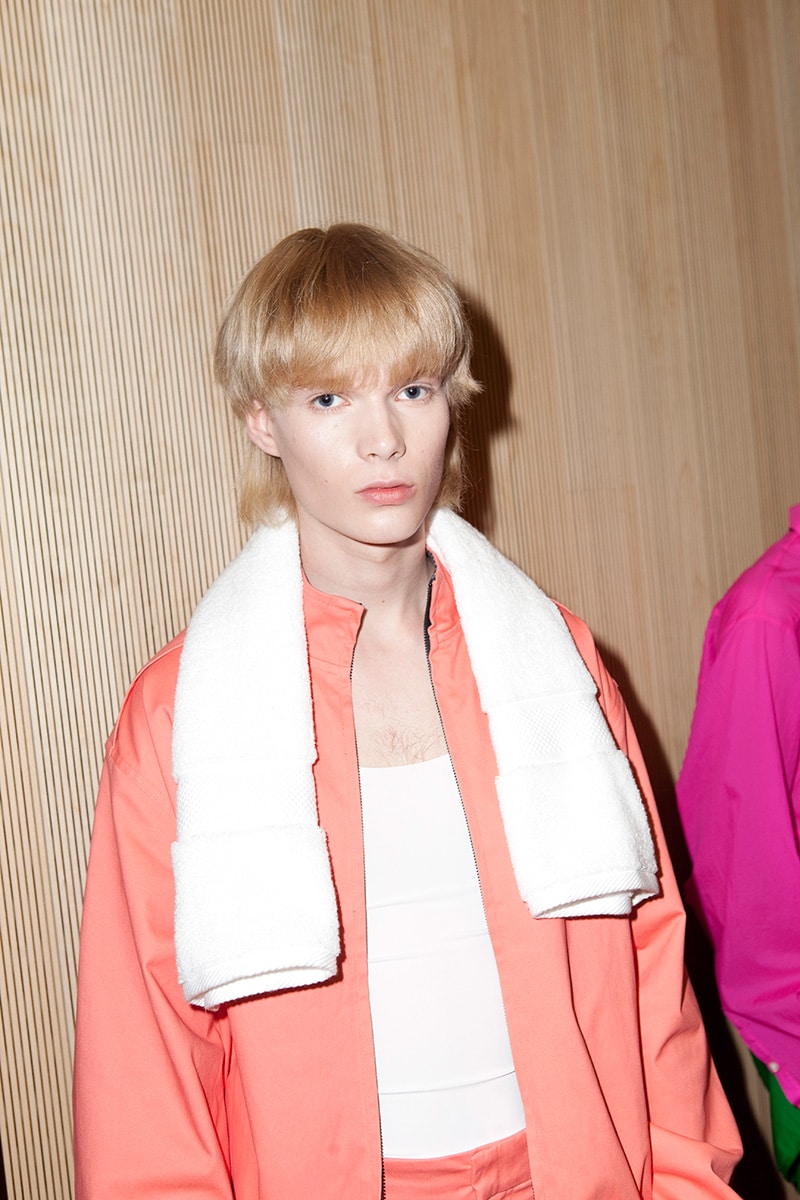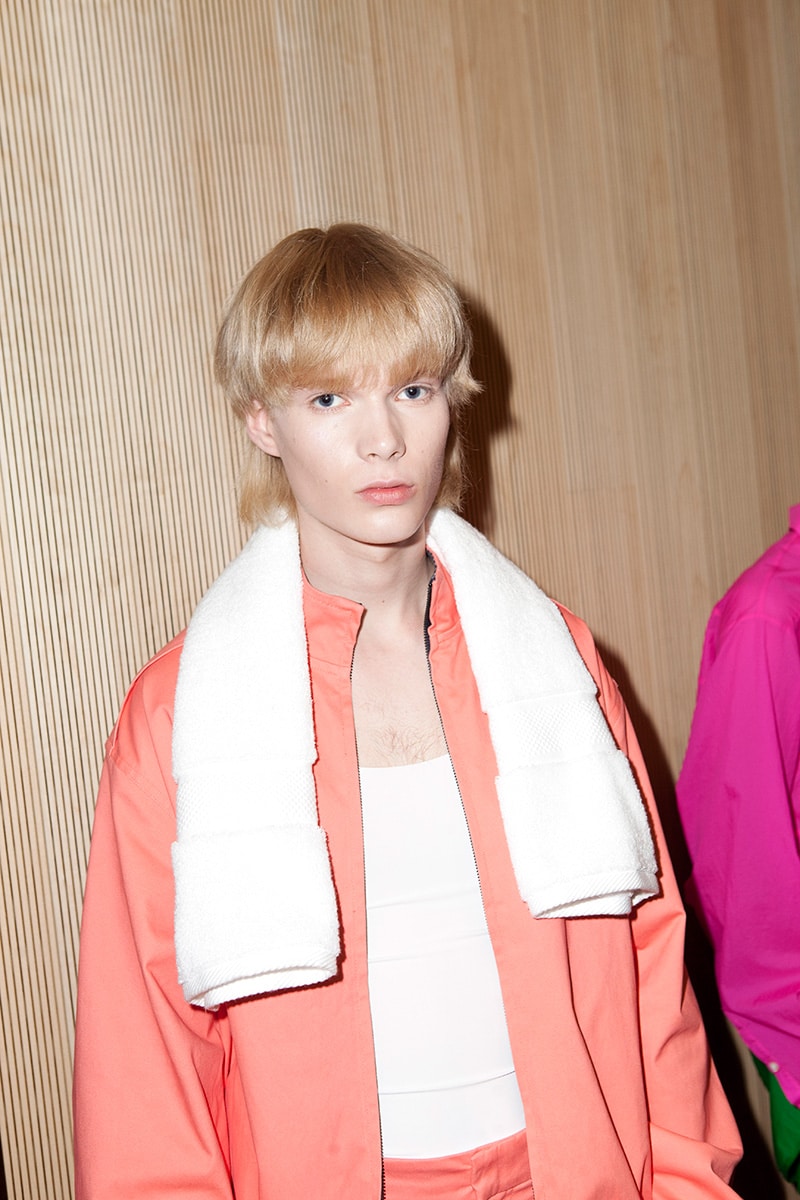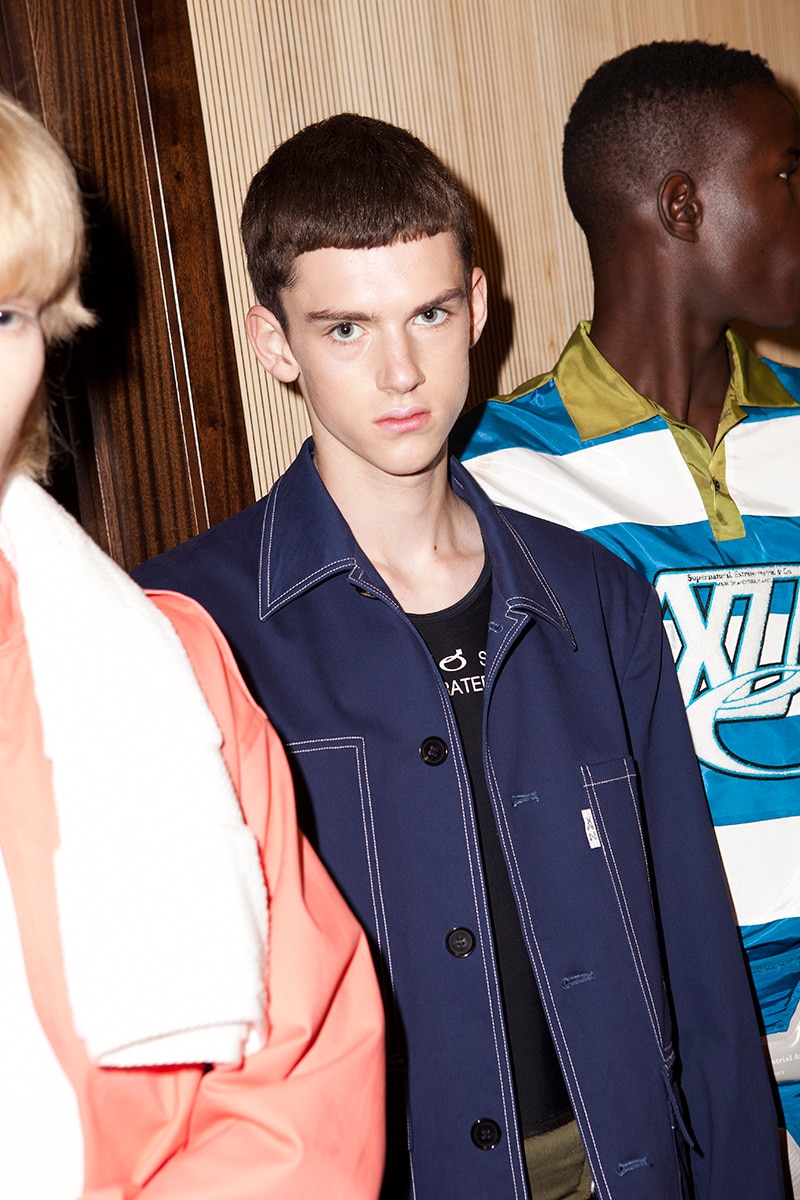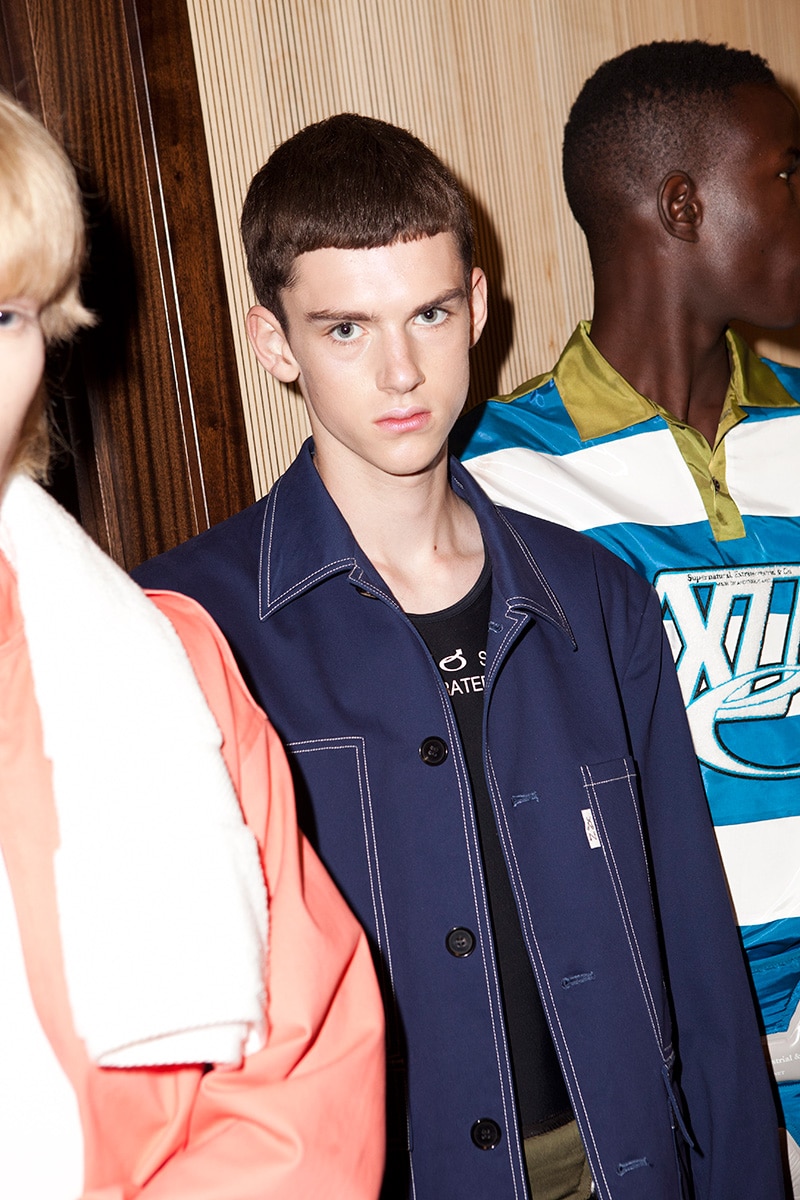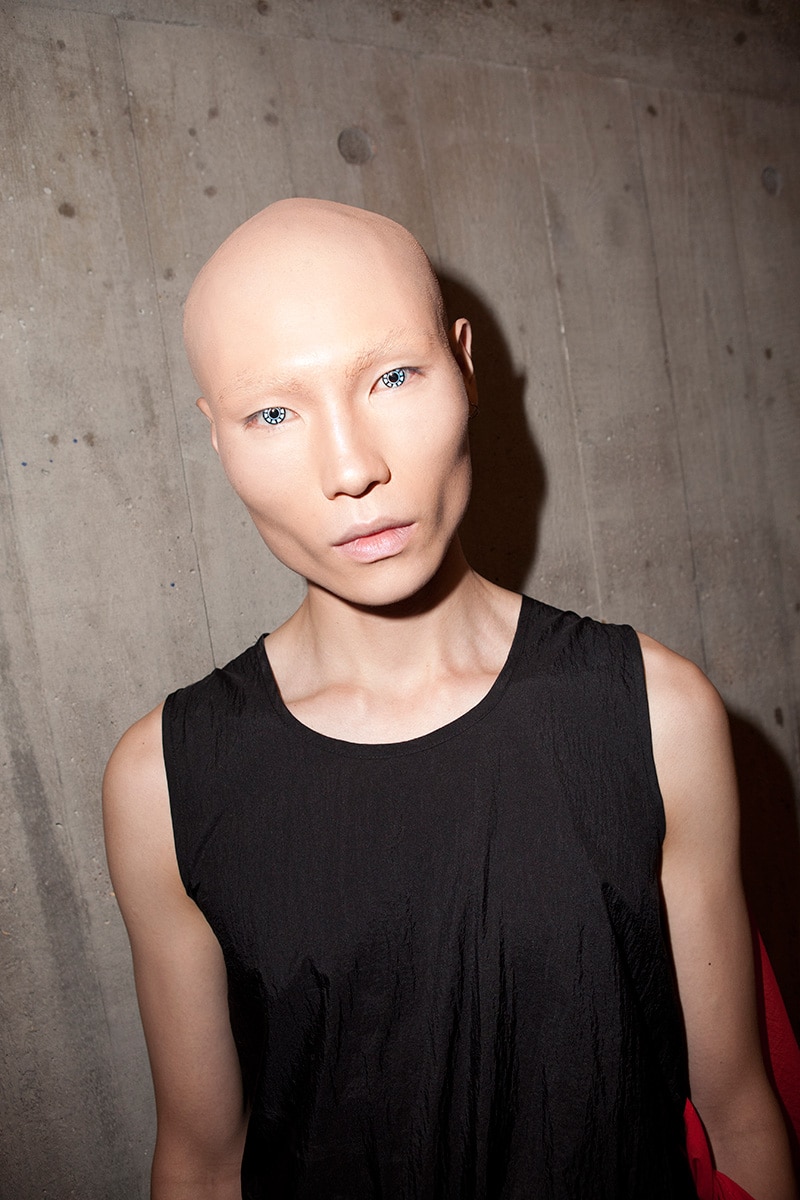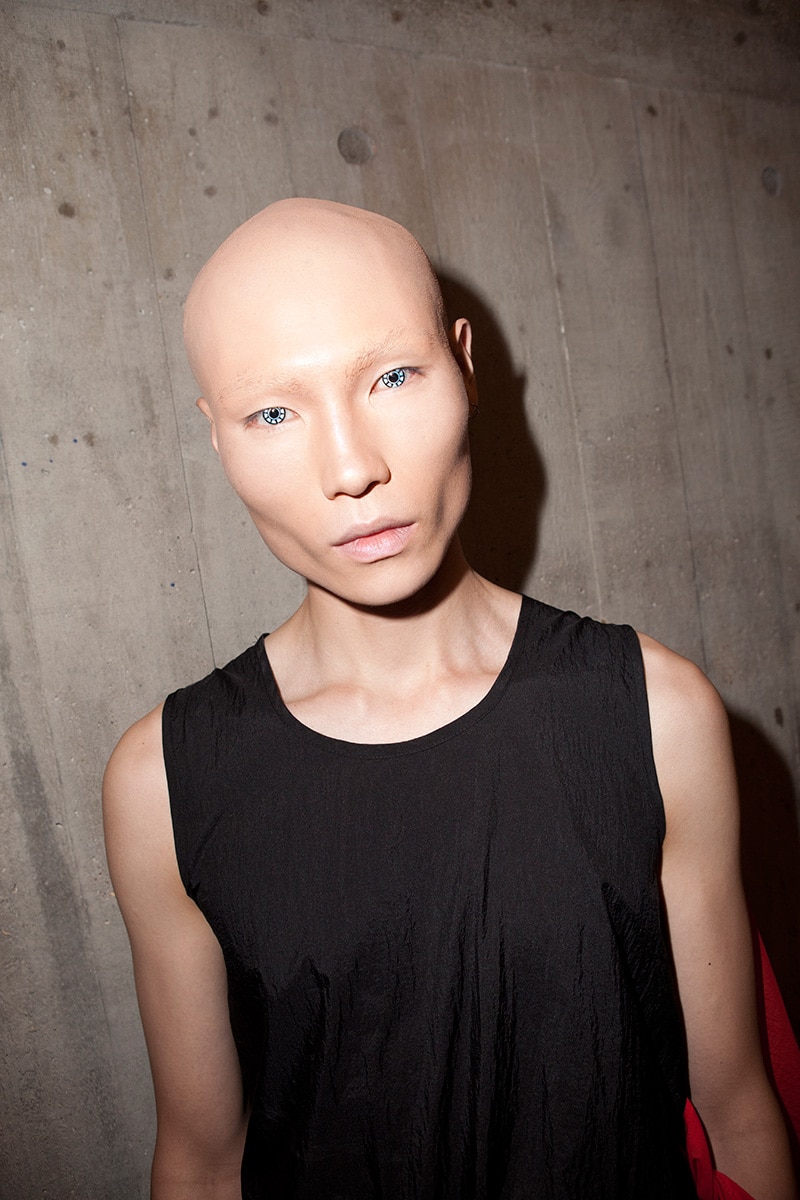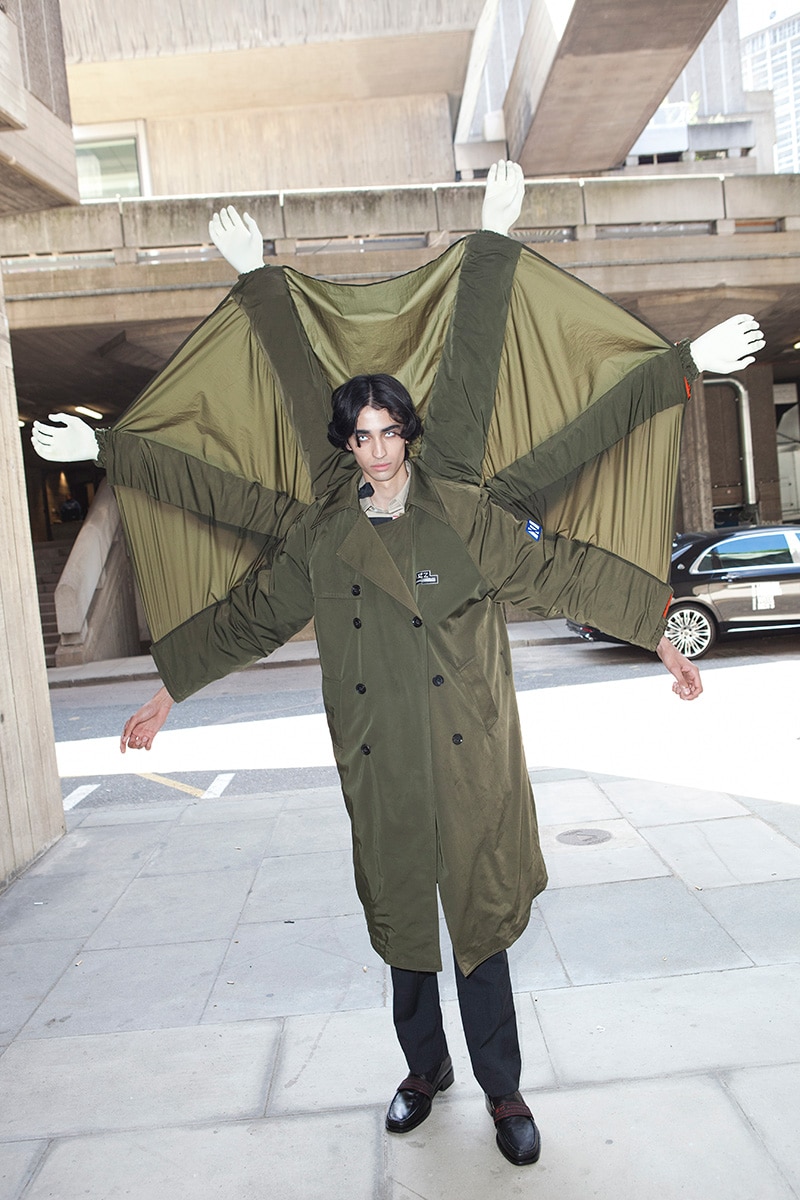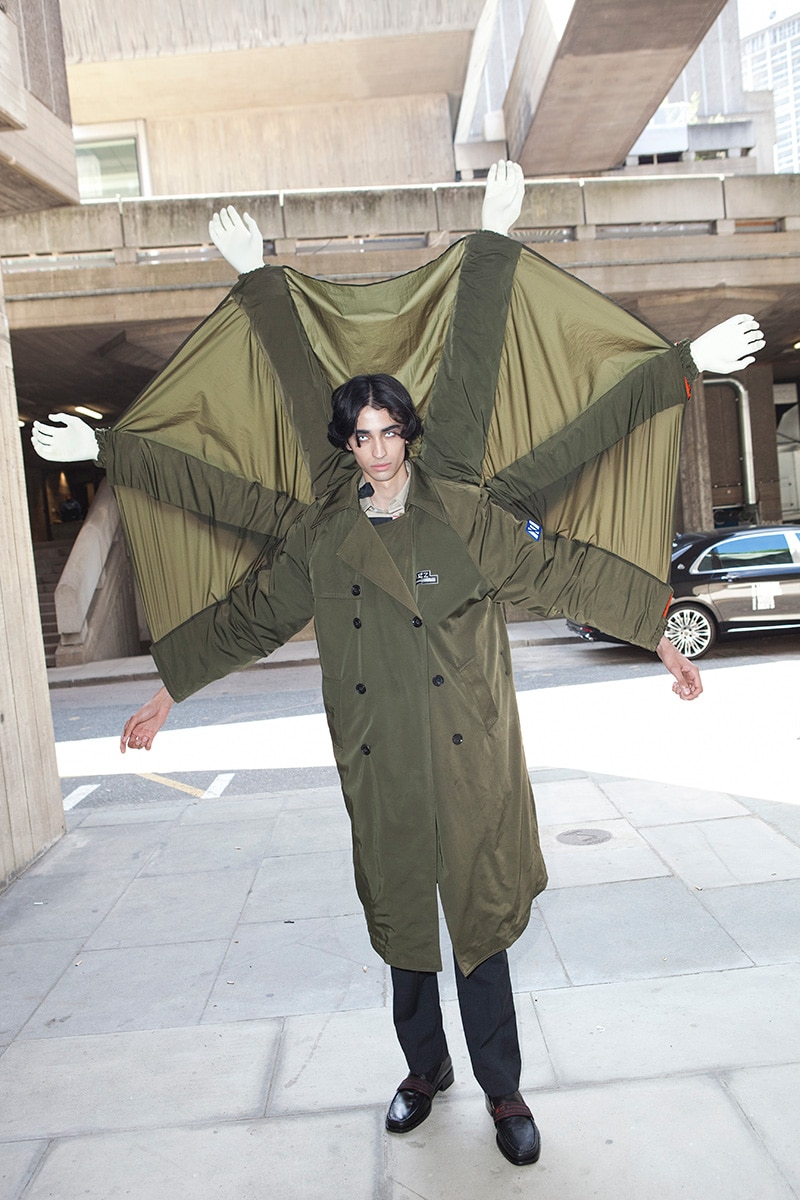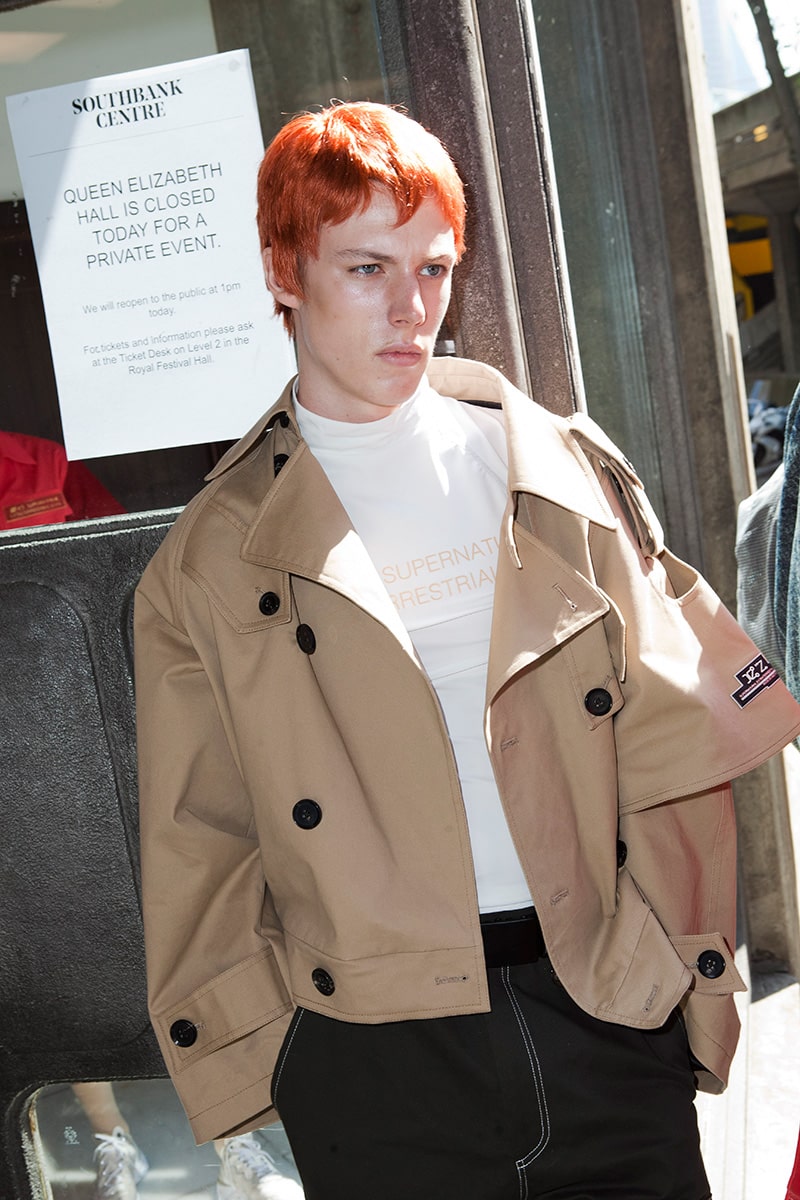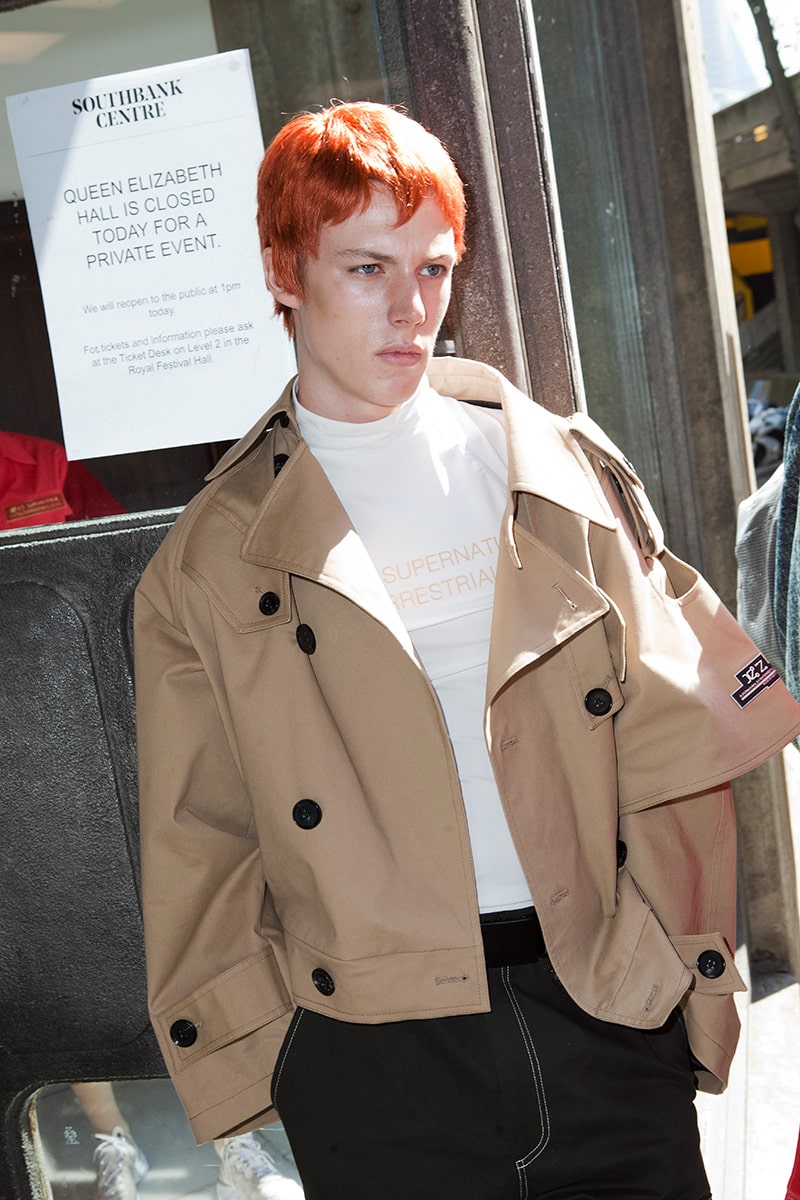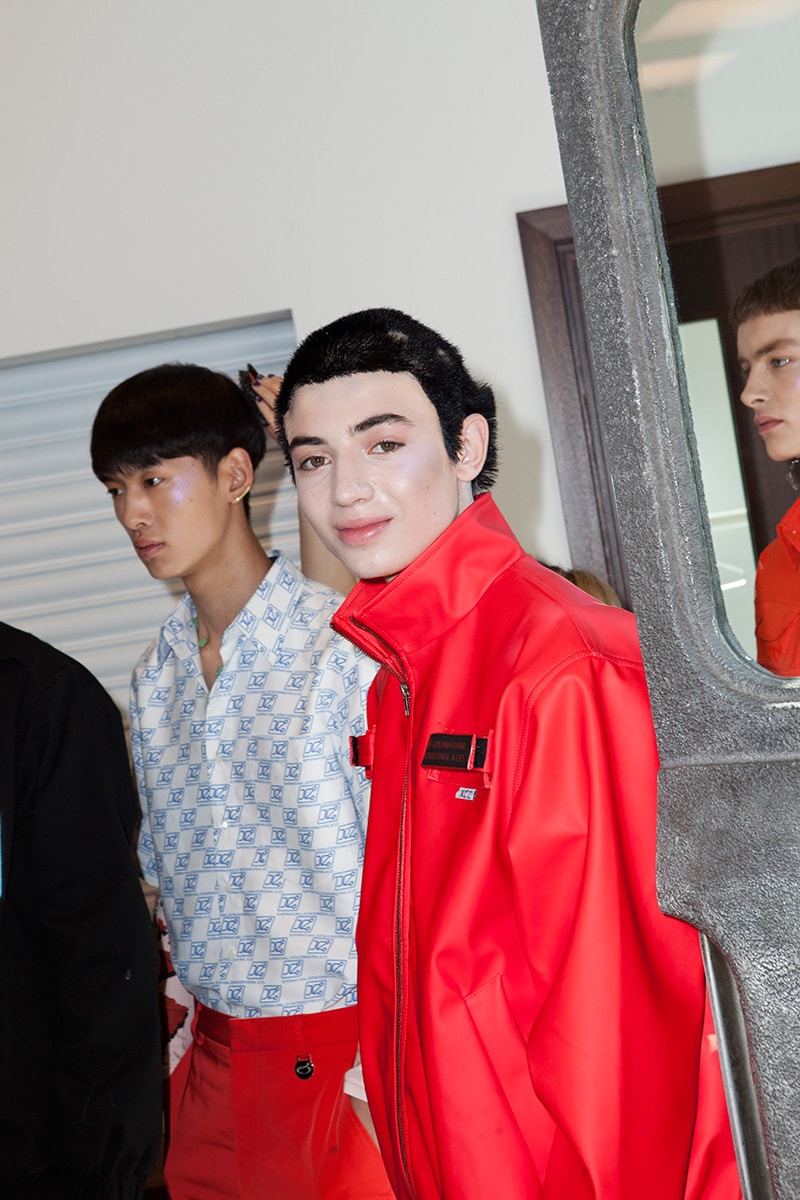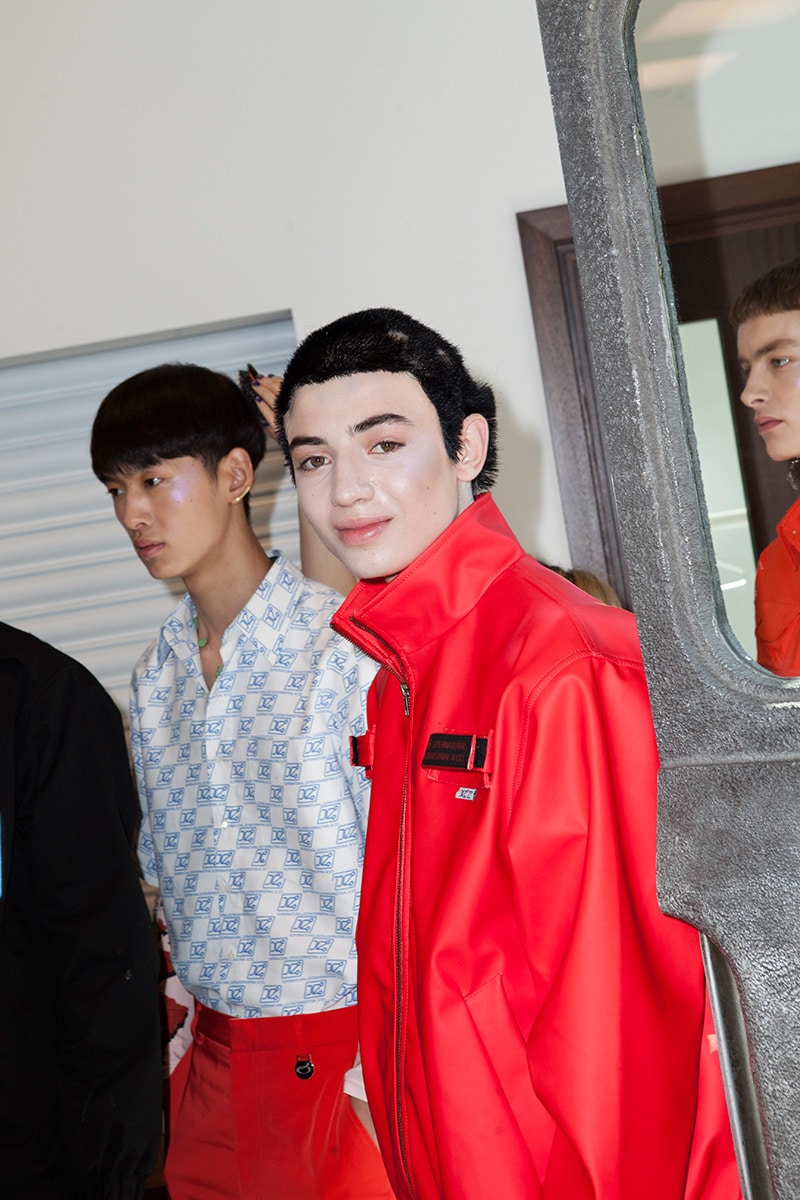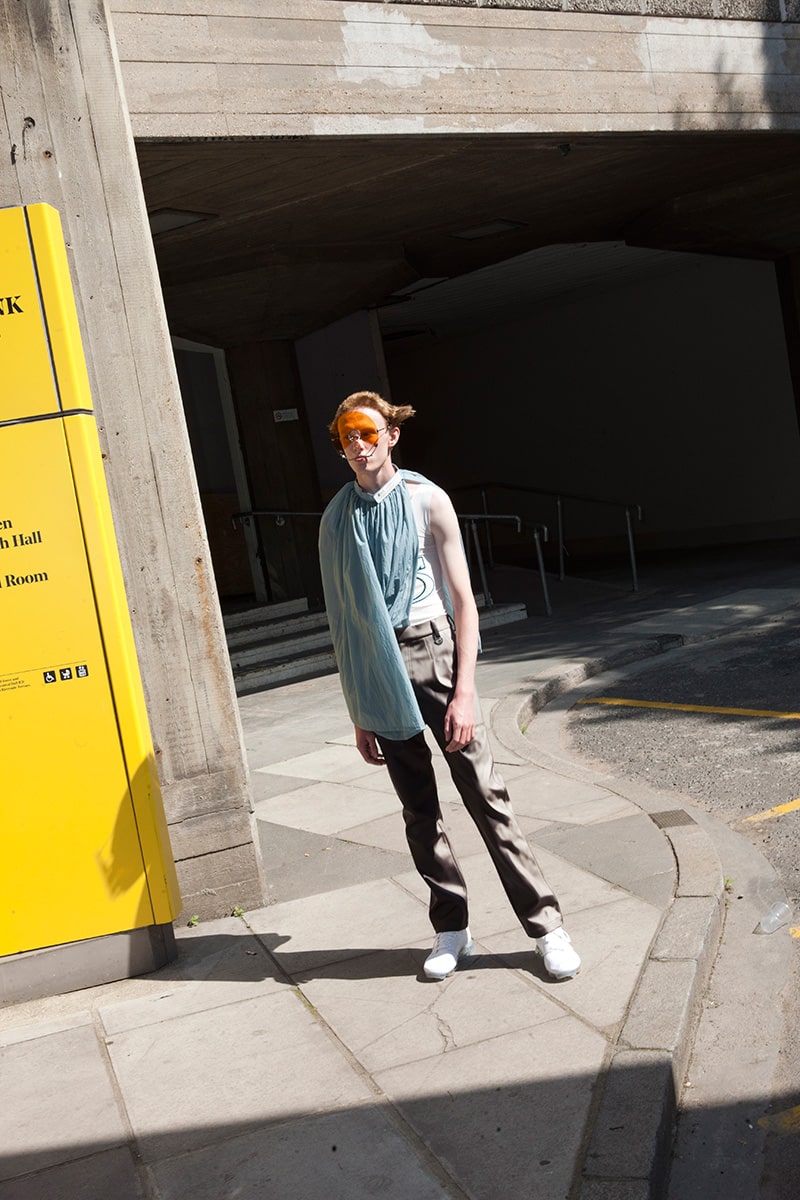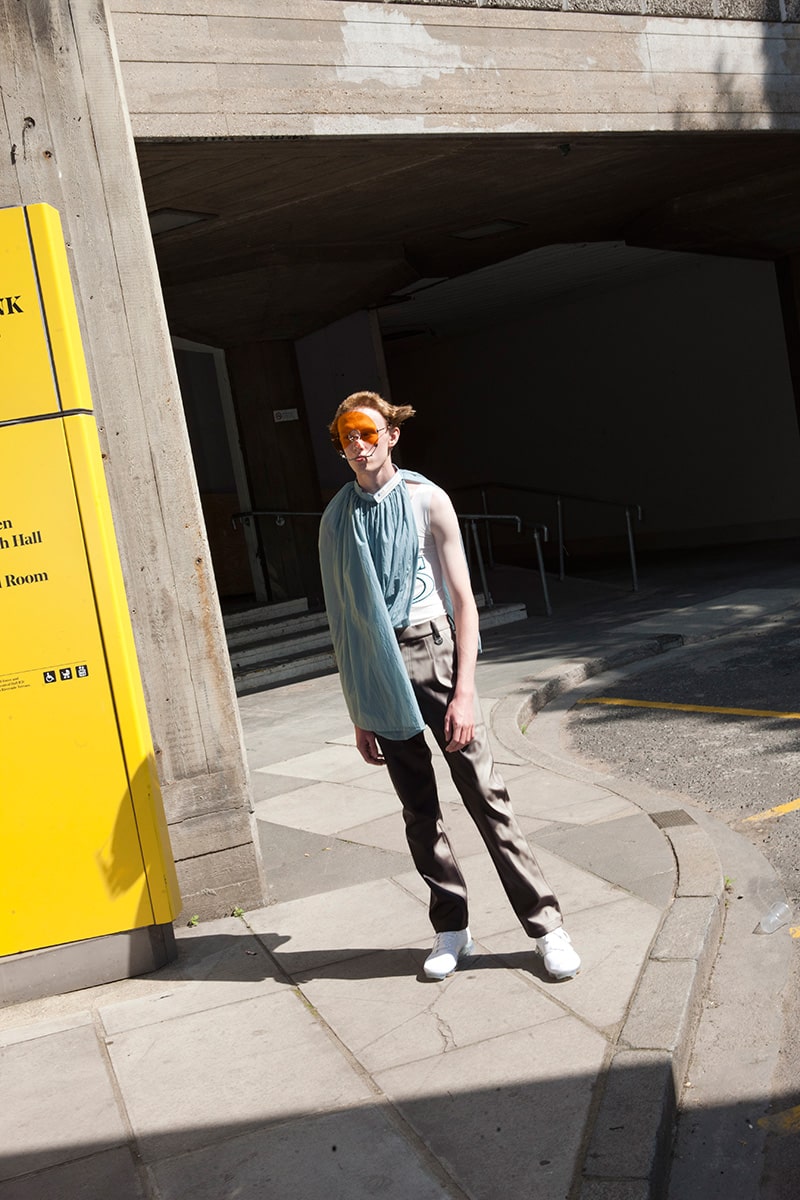 Xander Zhou cast a dystopian spell over the Queen Elizabeth Hall as impregnated males levitated down the runway in a mist of Neanderthal aroma. Zhou's SS19 collection referenced the increased threat to personal data protection, symbolizing the inability of humans to keep up with the uncontrollable advance of modern technology that promises to commodify personal identity.
Zhou strengthens all sense of authentic identity for spring with oversized silhouettes formed of rugby pullovers, skintight training trousers layered with padded mini shorts, and boxy sleeved 'magua' t-shirts finished with unanticipated cutouts, elasticated cuffs, and ruching. The color palette was made up of misty blues, grey and moss green, spliced with vibrant shades of scarlet. Textures were composed with consideration, sheer nylon is offset by tightly pleated polyester and terry toweling. The dominant theme of personal identity was reinforced by 'XZ' logo print shorts with gridded patterns and circuitry symbols, nodding to the digitalization of the individual. Looks were paired with special edition Nikes named after the most explosive element on the periodic table, and eyewear was produced in collaboration with Gentle Monster.
Xander Zhou's SS19 collection is a hybrid combination of fashionability and revolution. In another expression of Xander's elaborate storytelling, SS19 is starkly relevant and intensely thought-provoking.
Photos by Elliott Morgan in exclusive for Fucking Young!