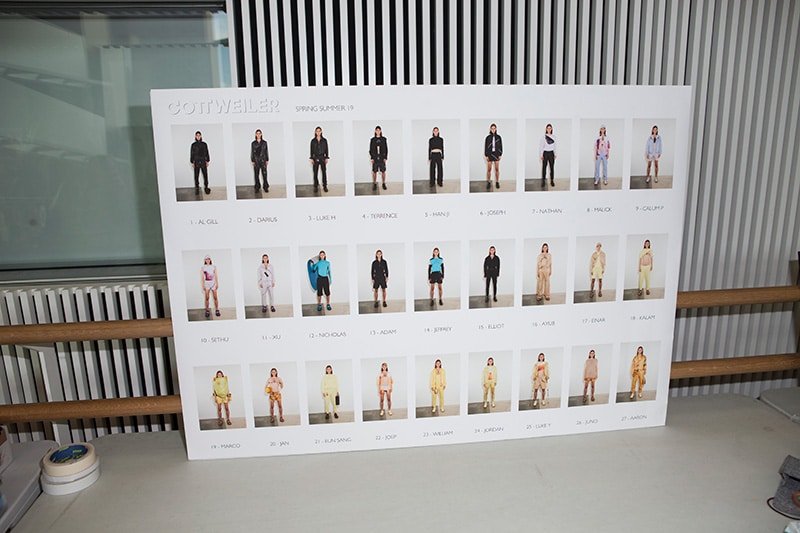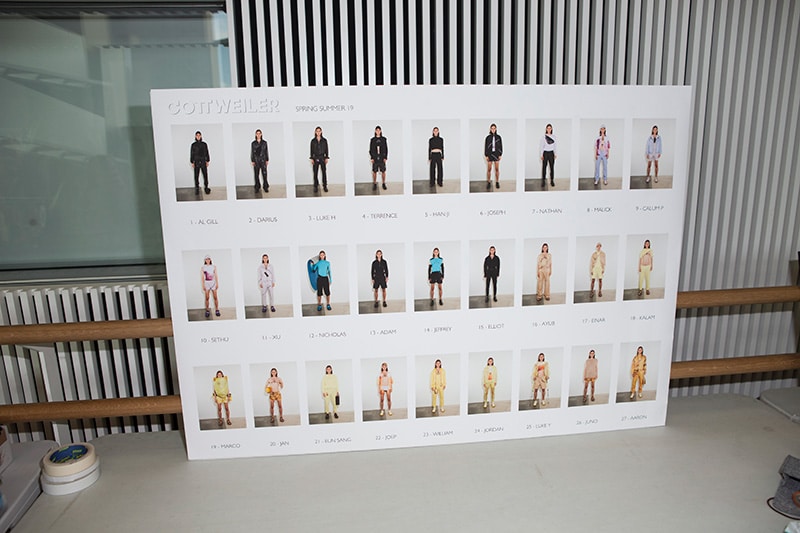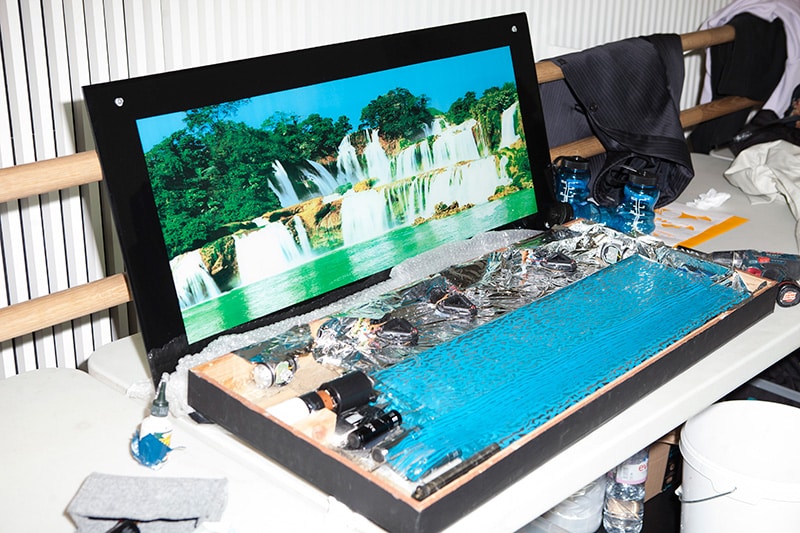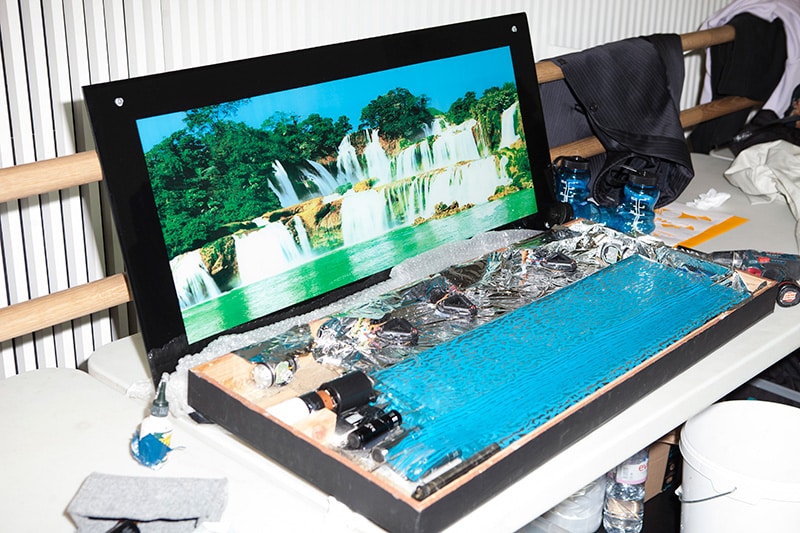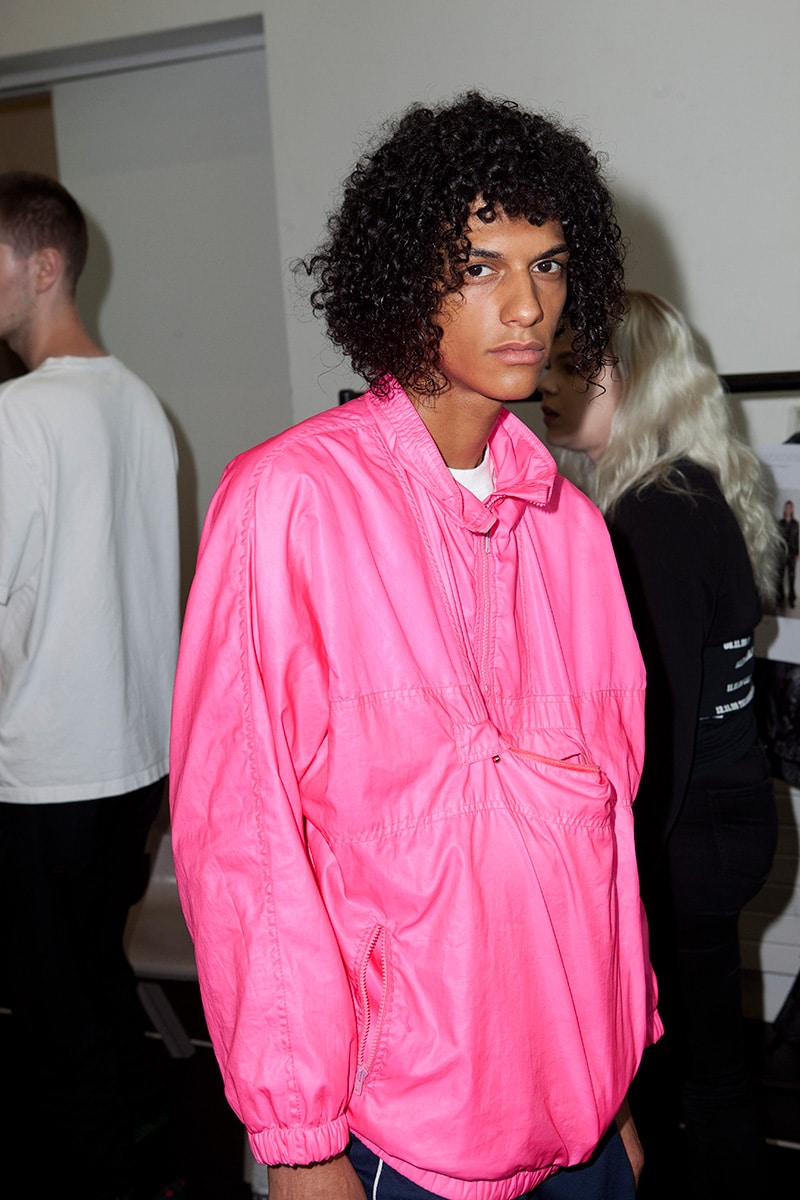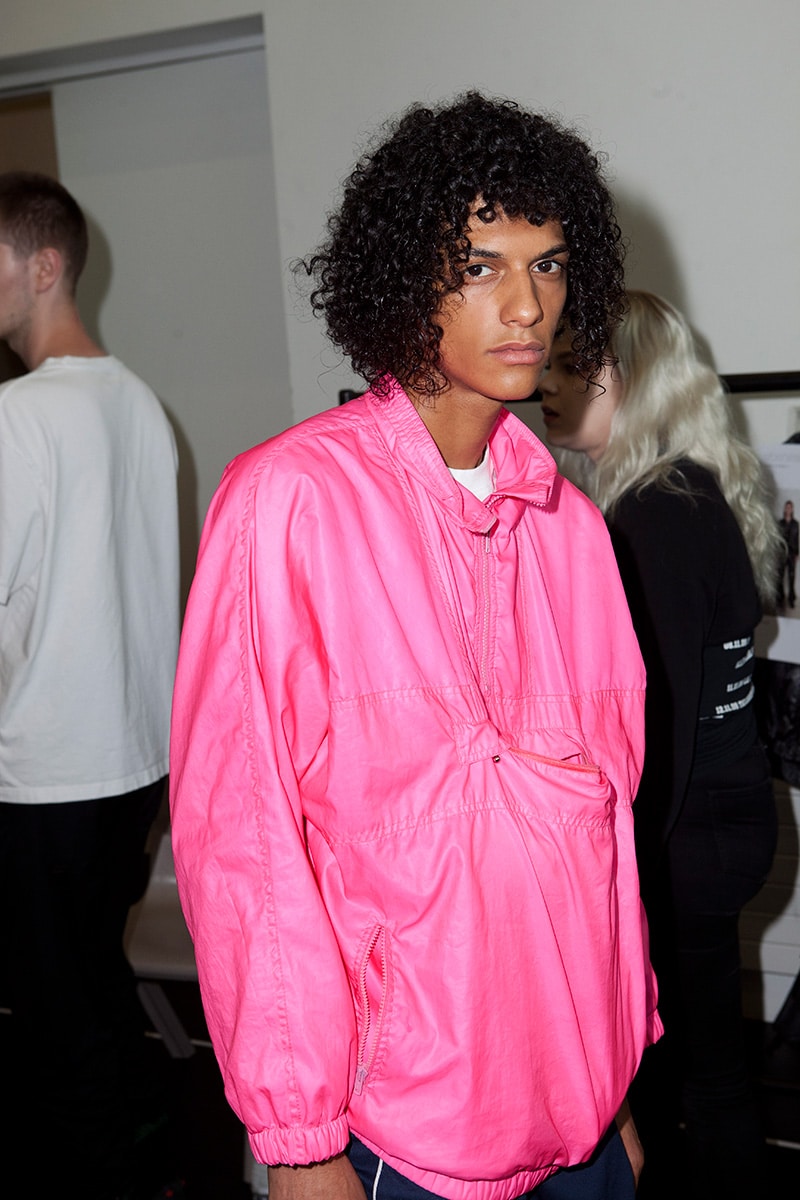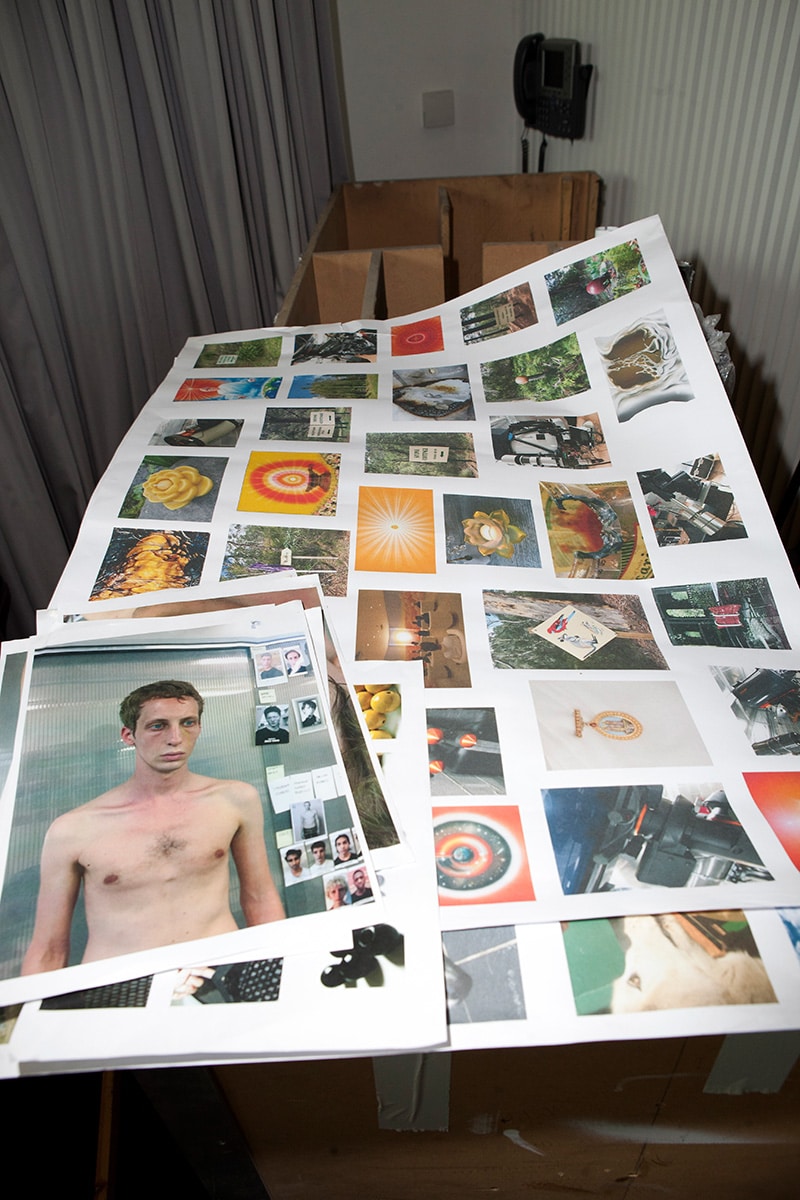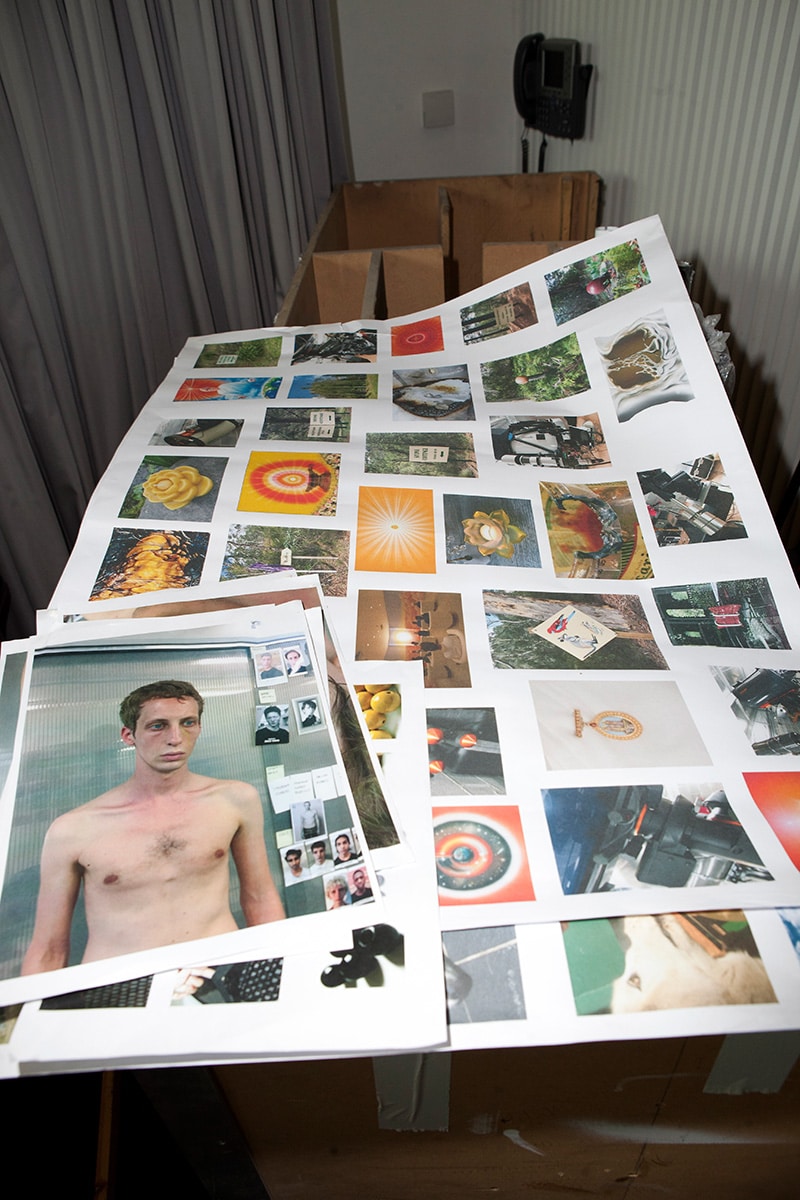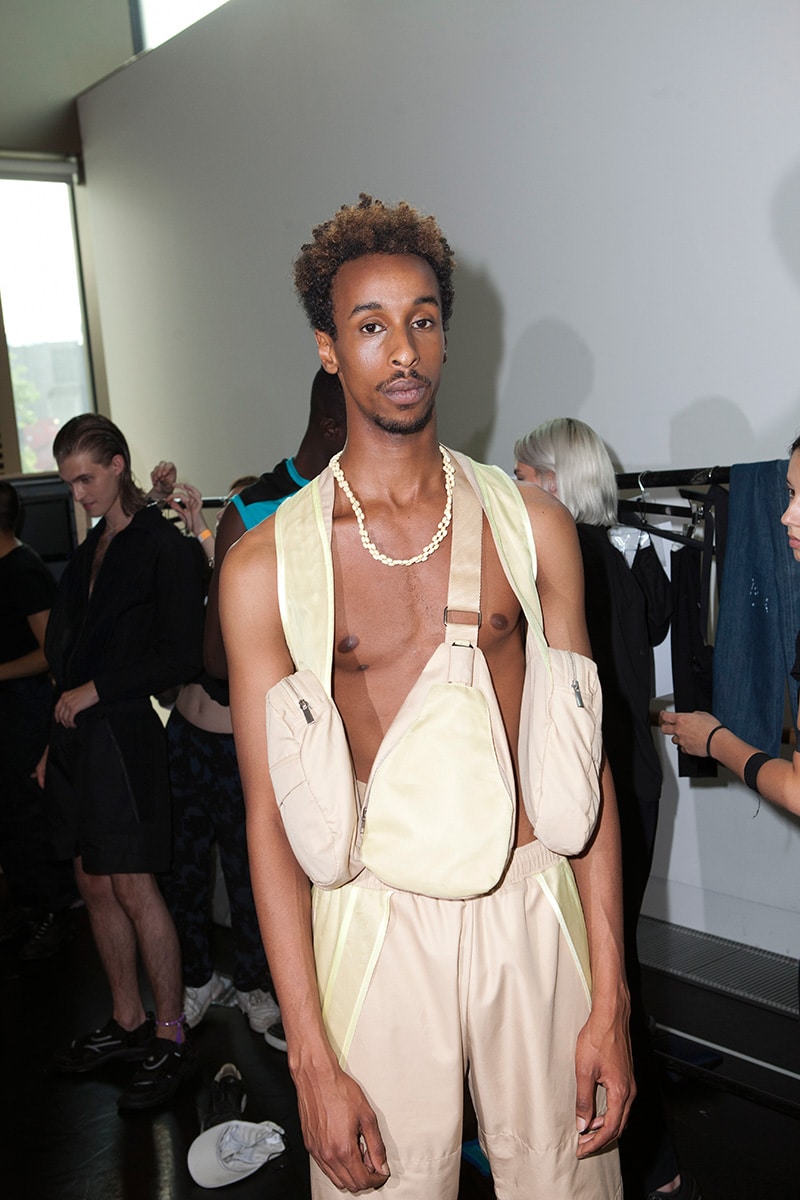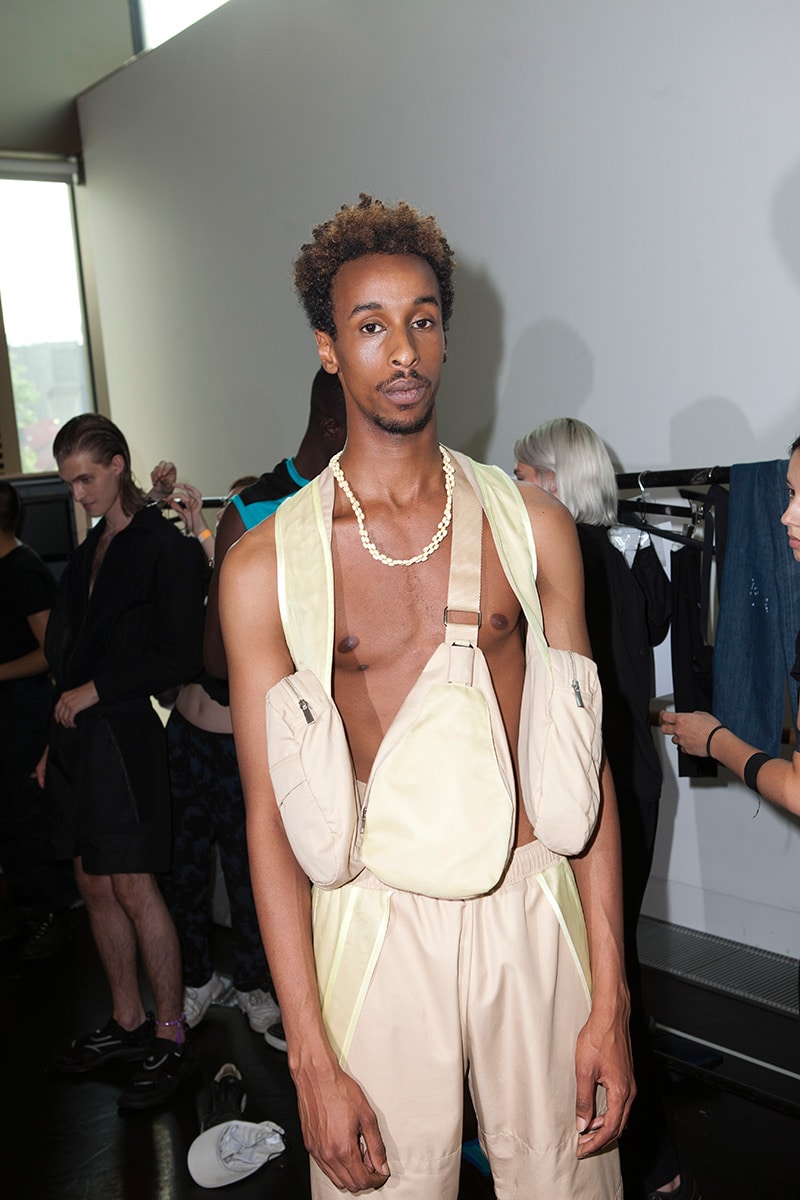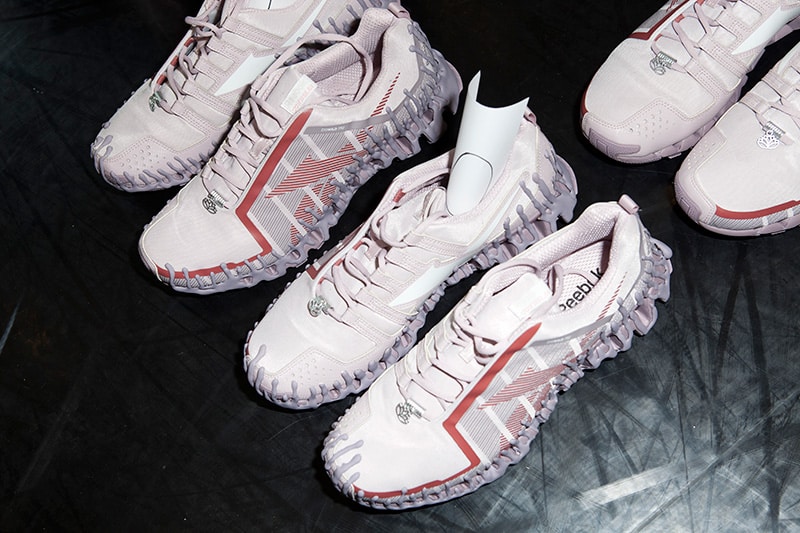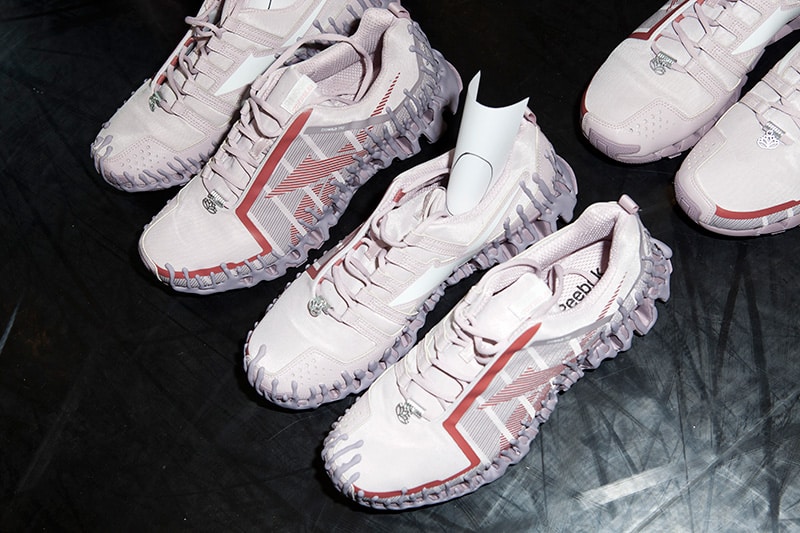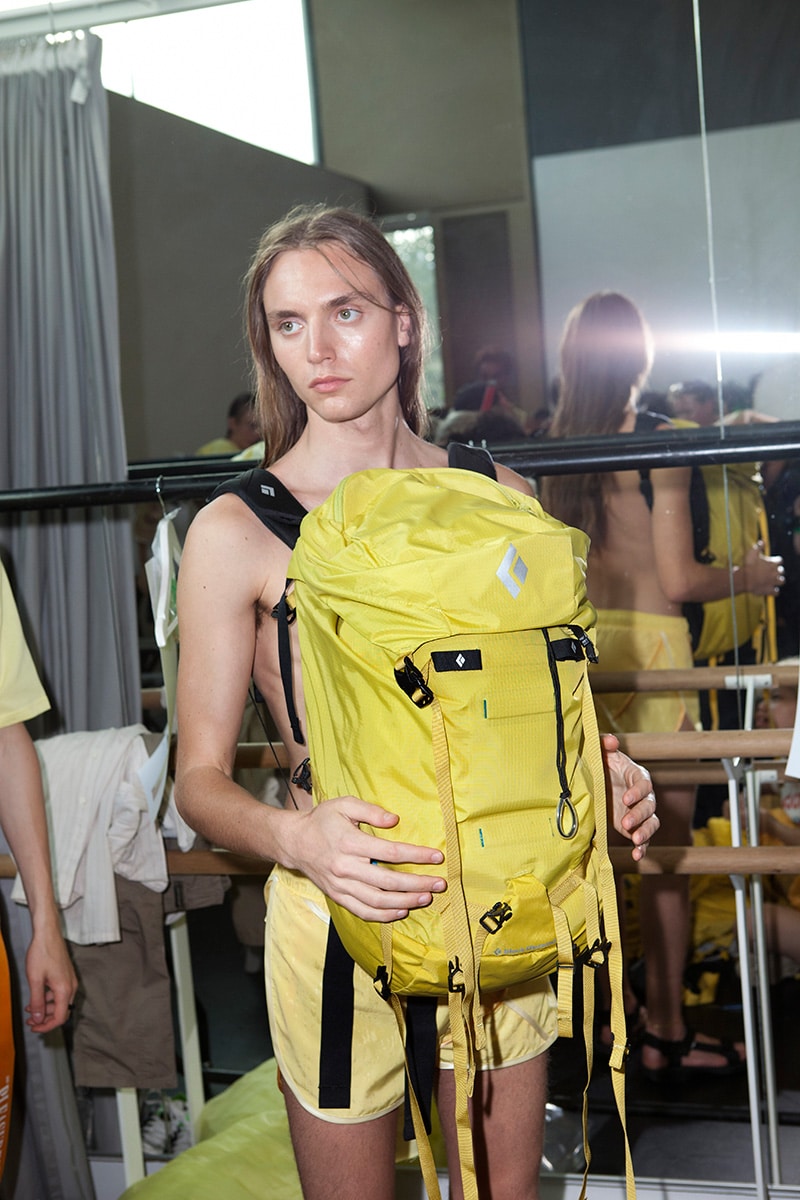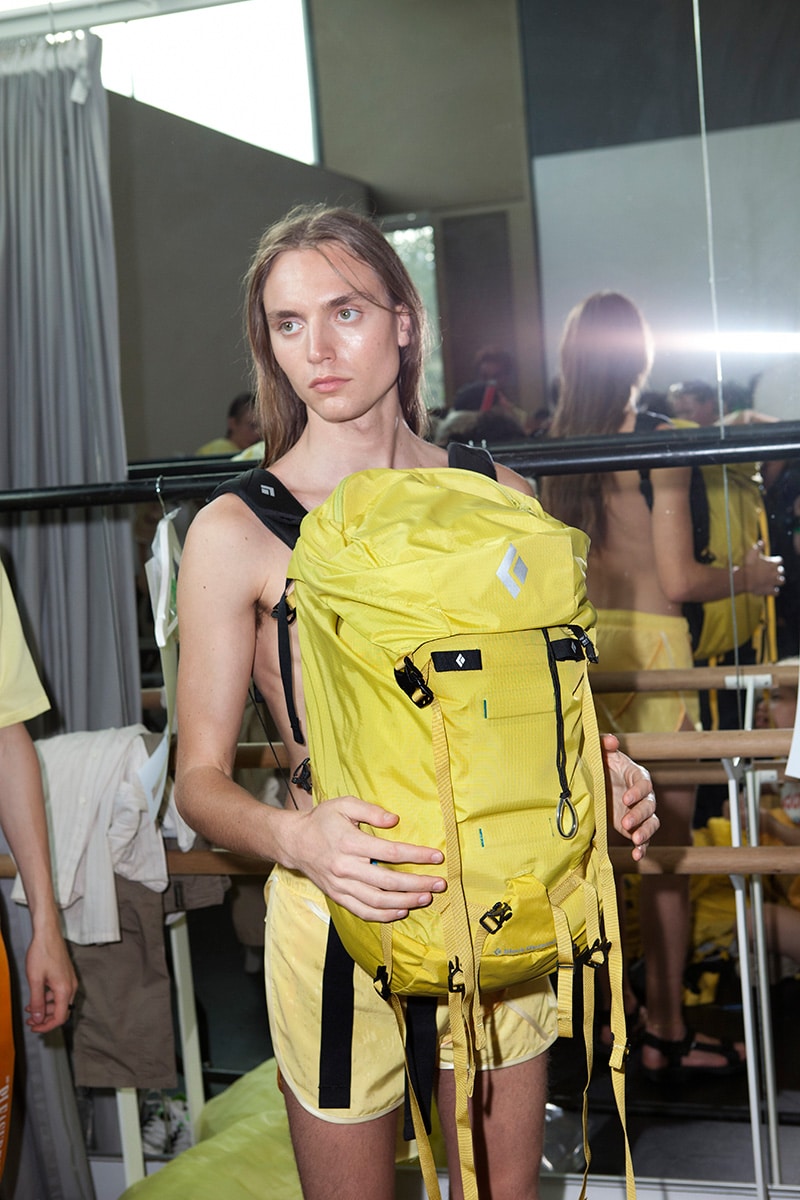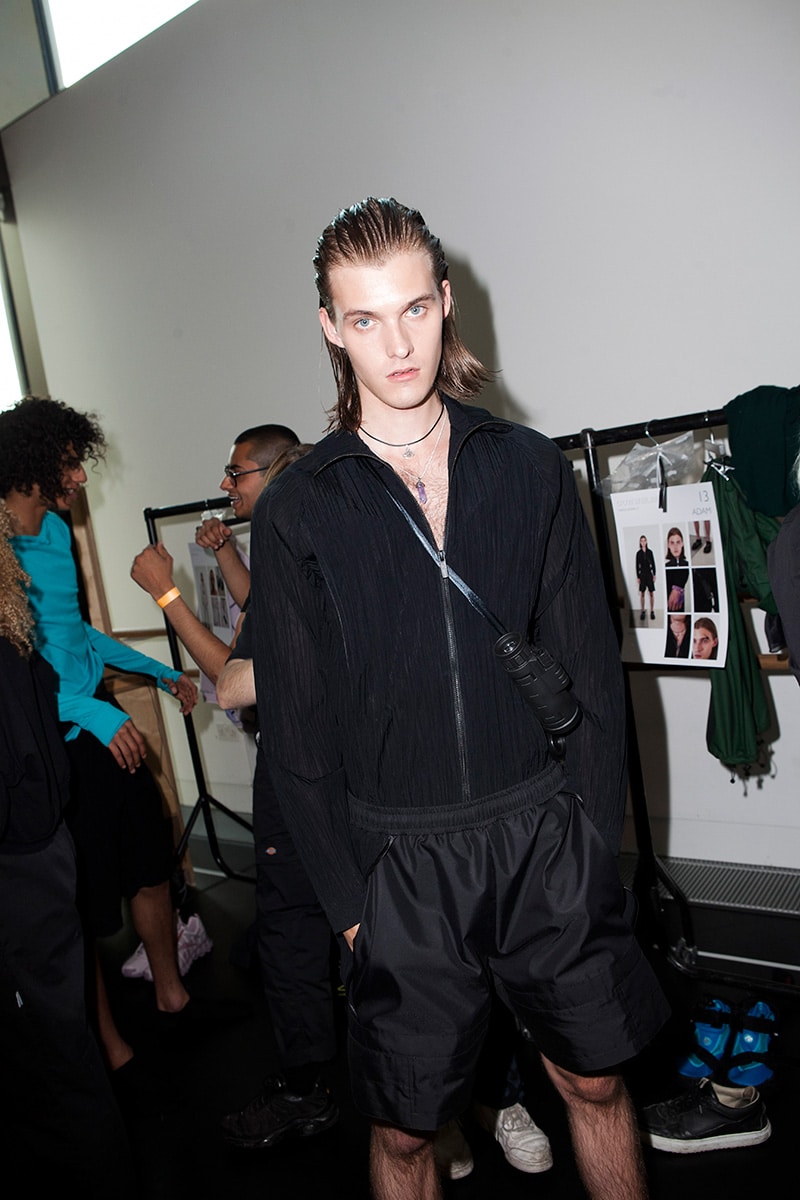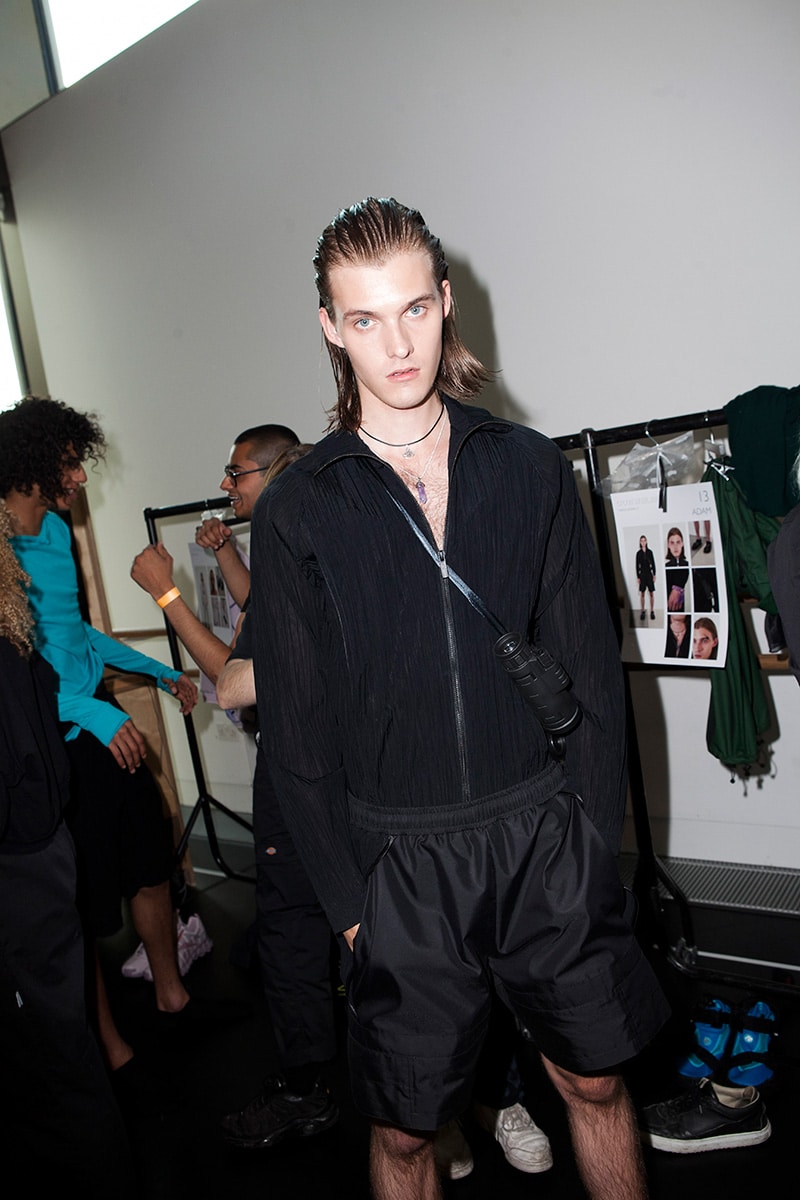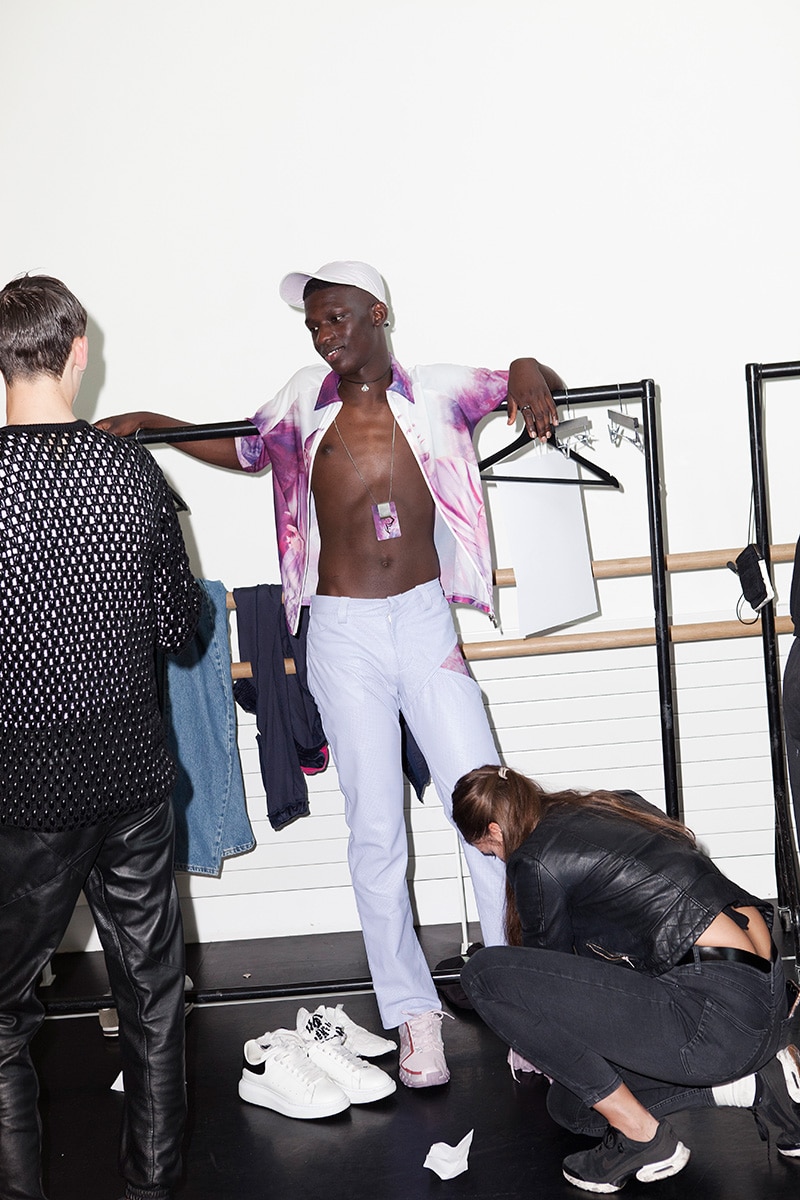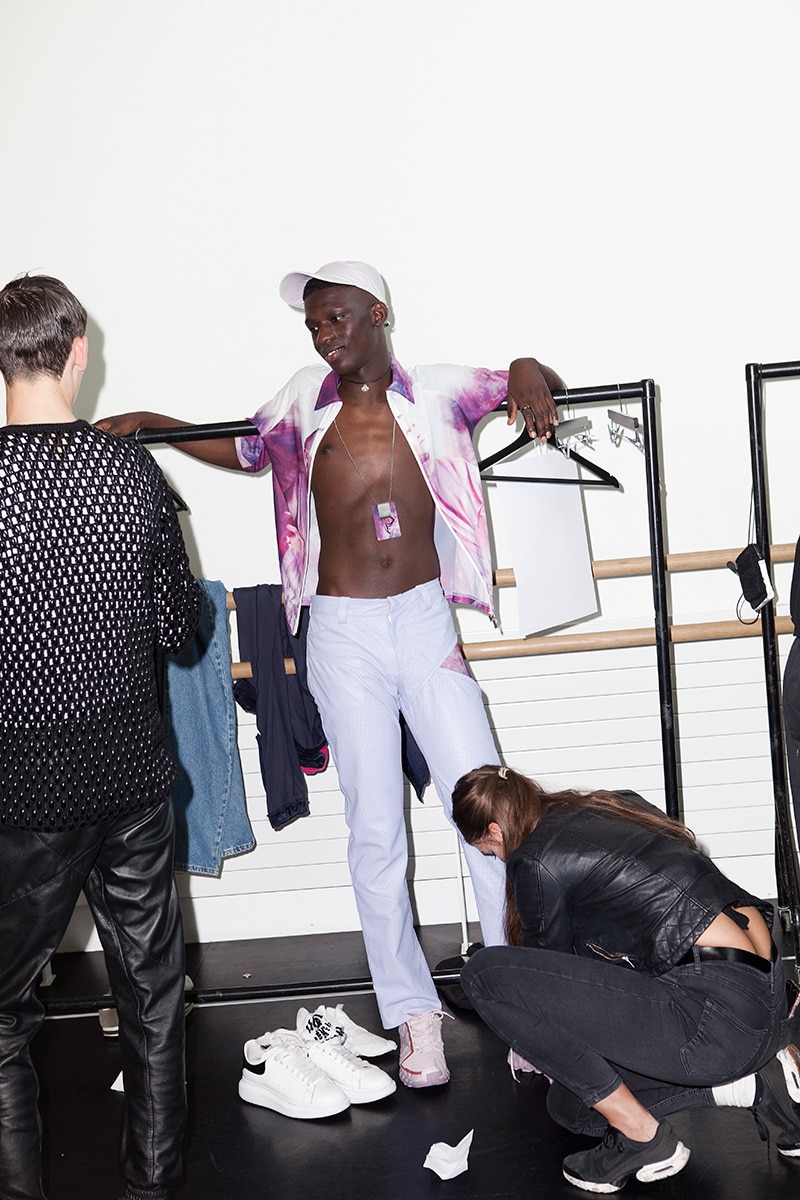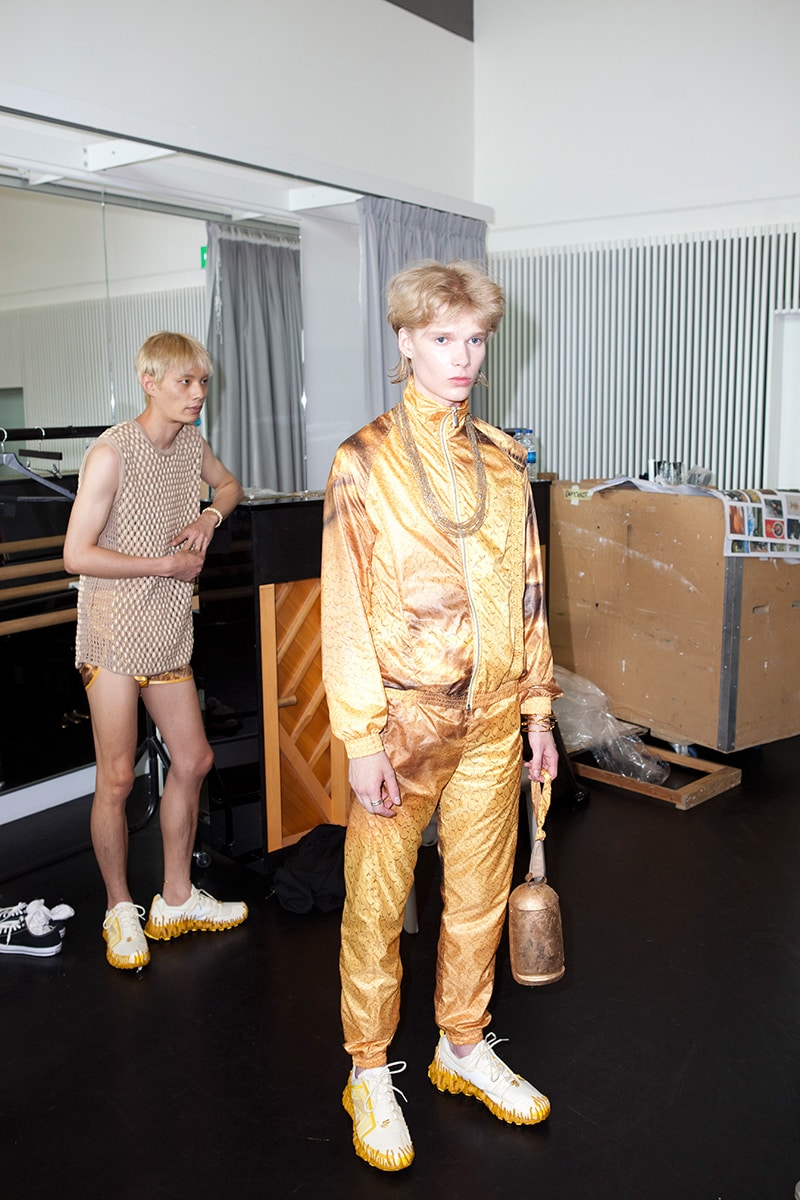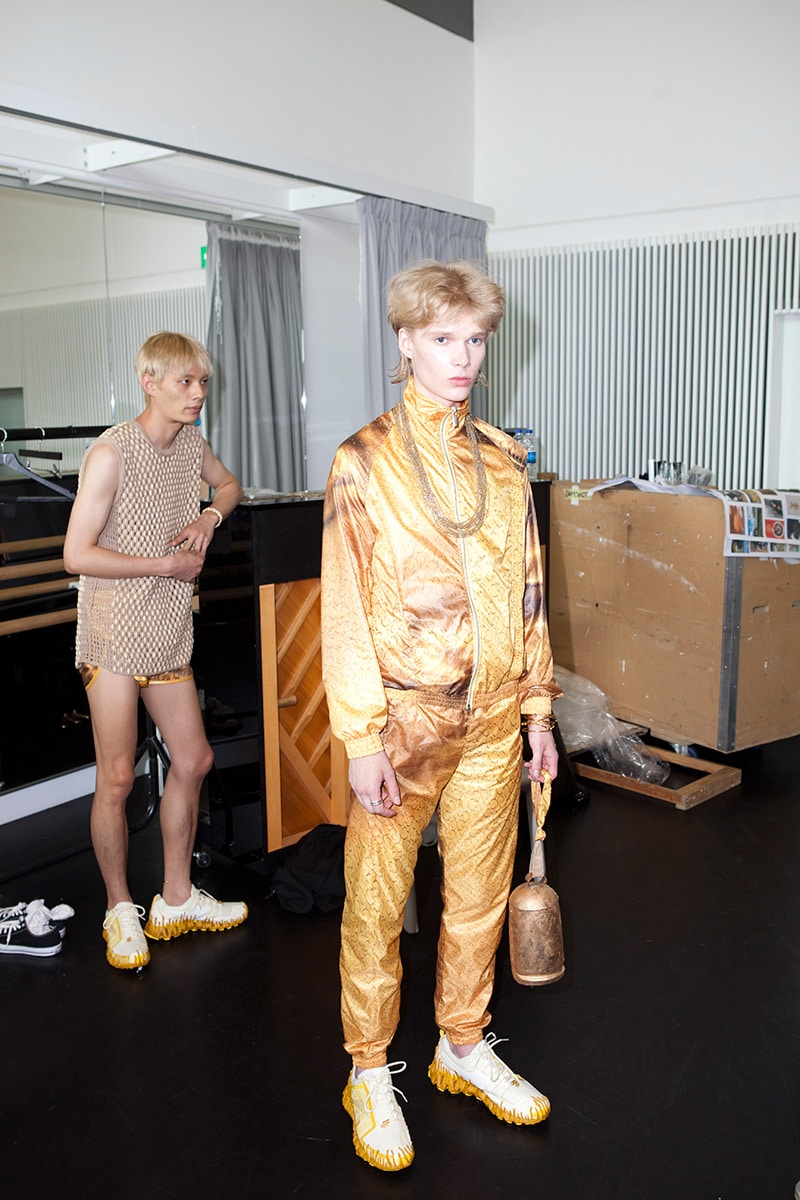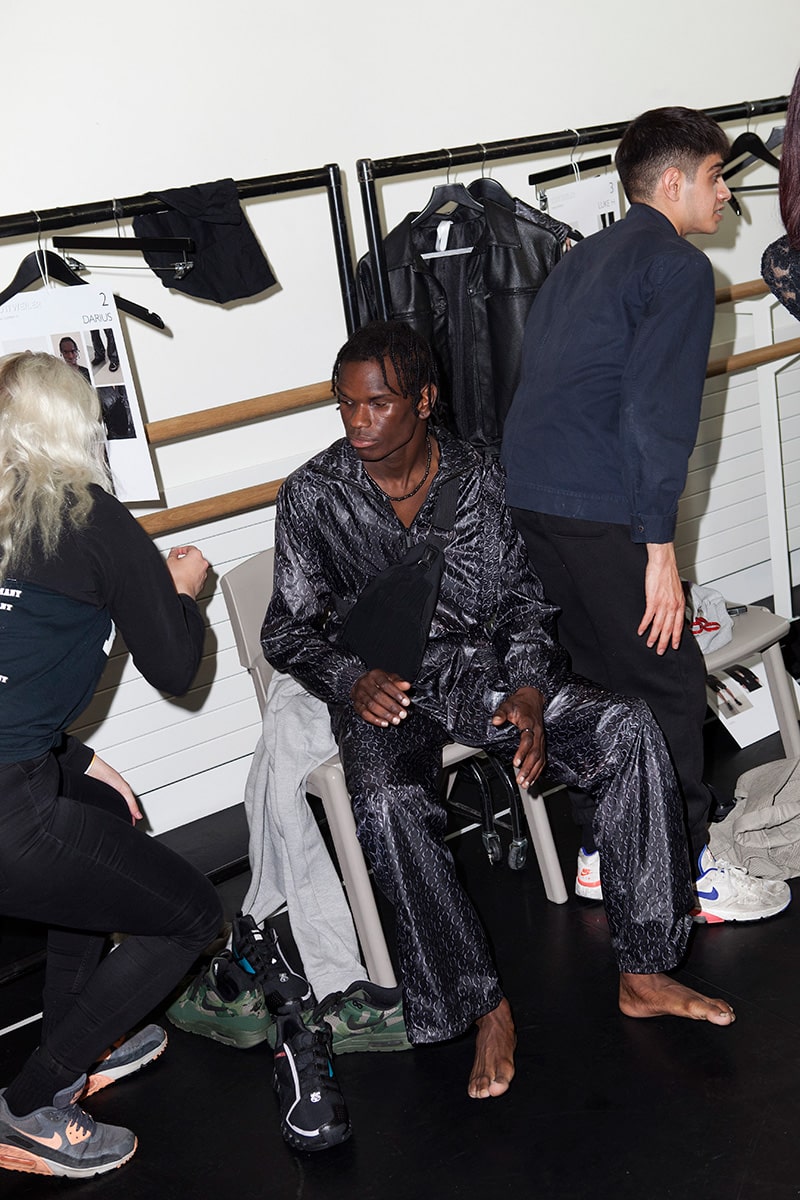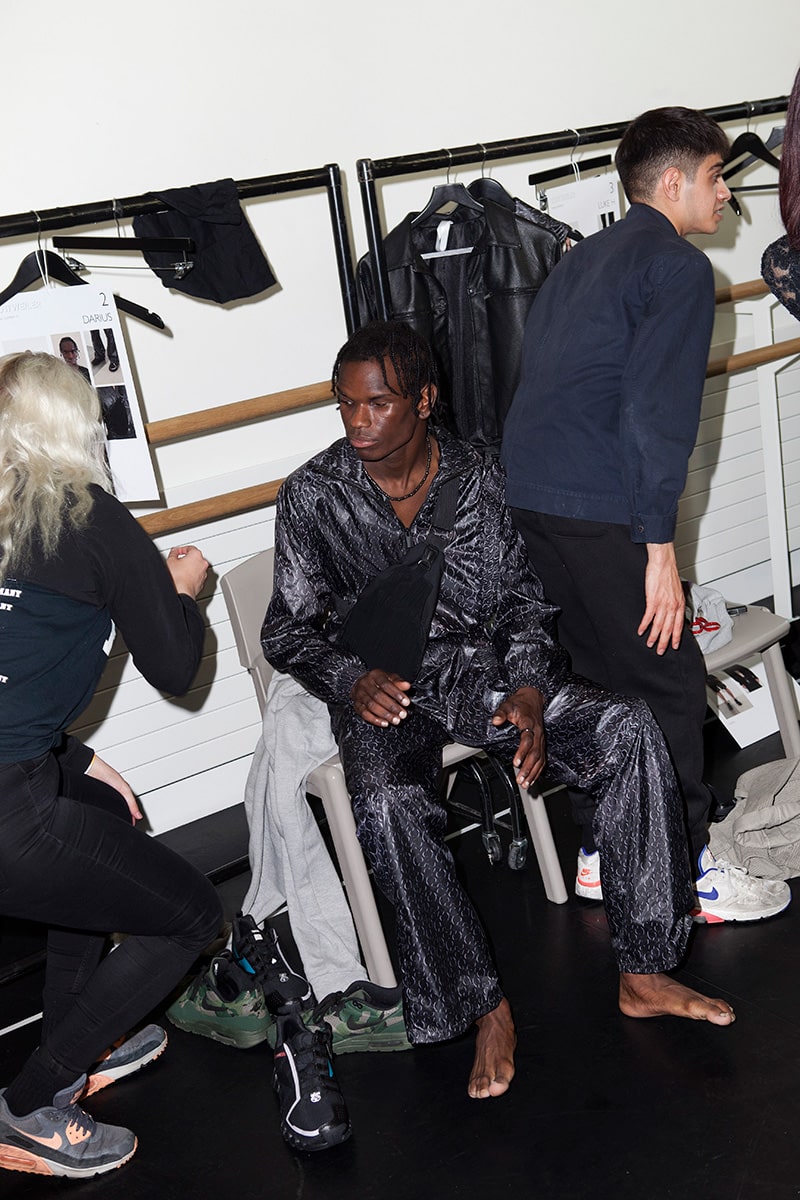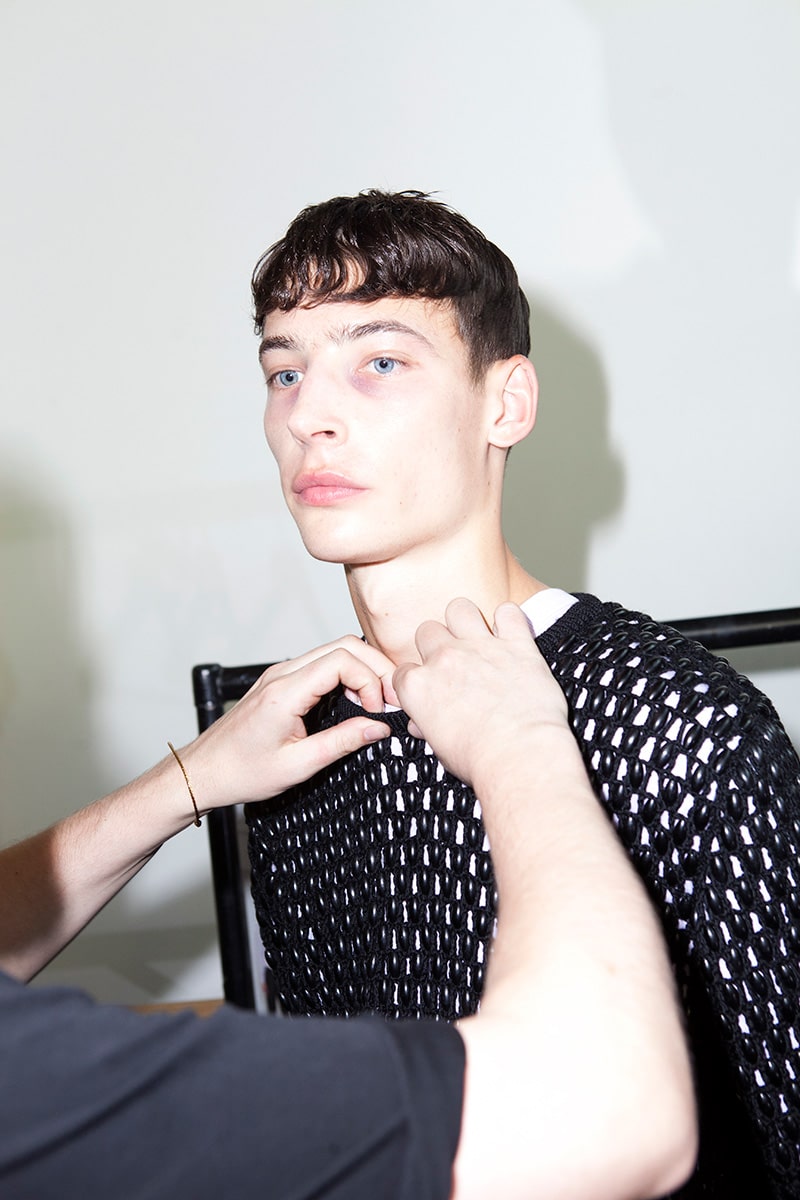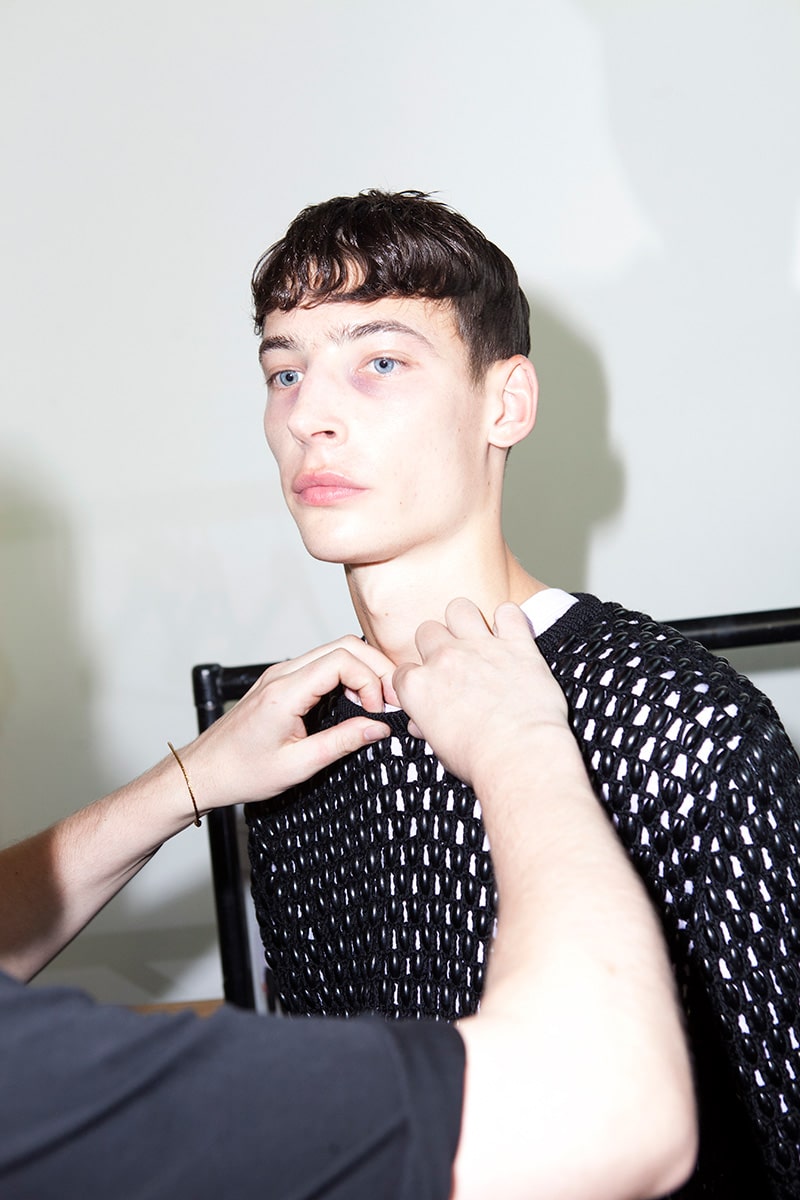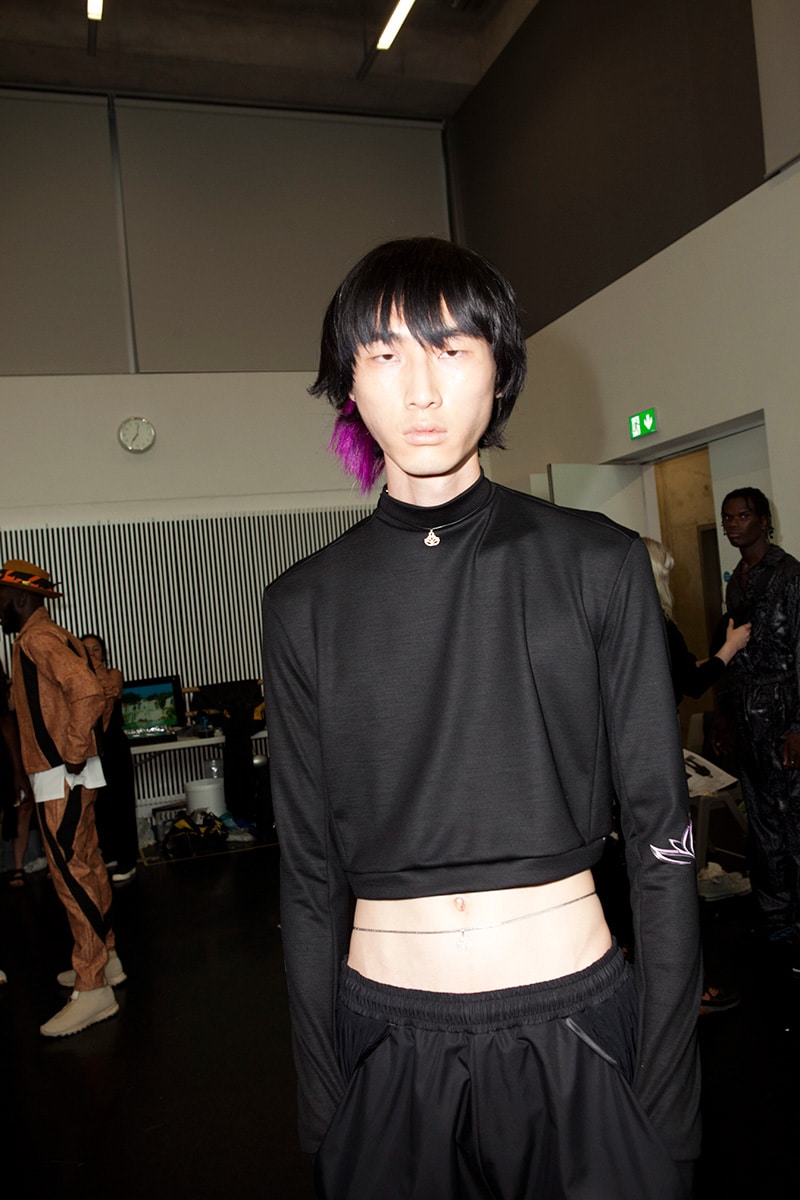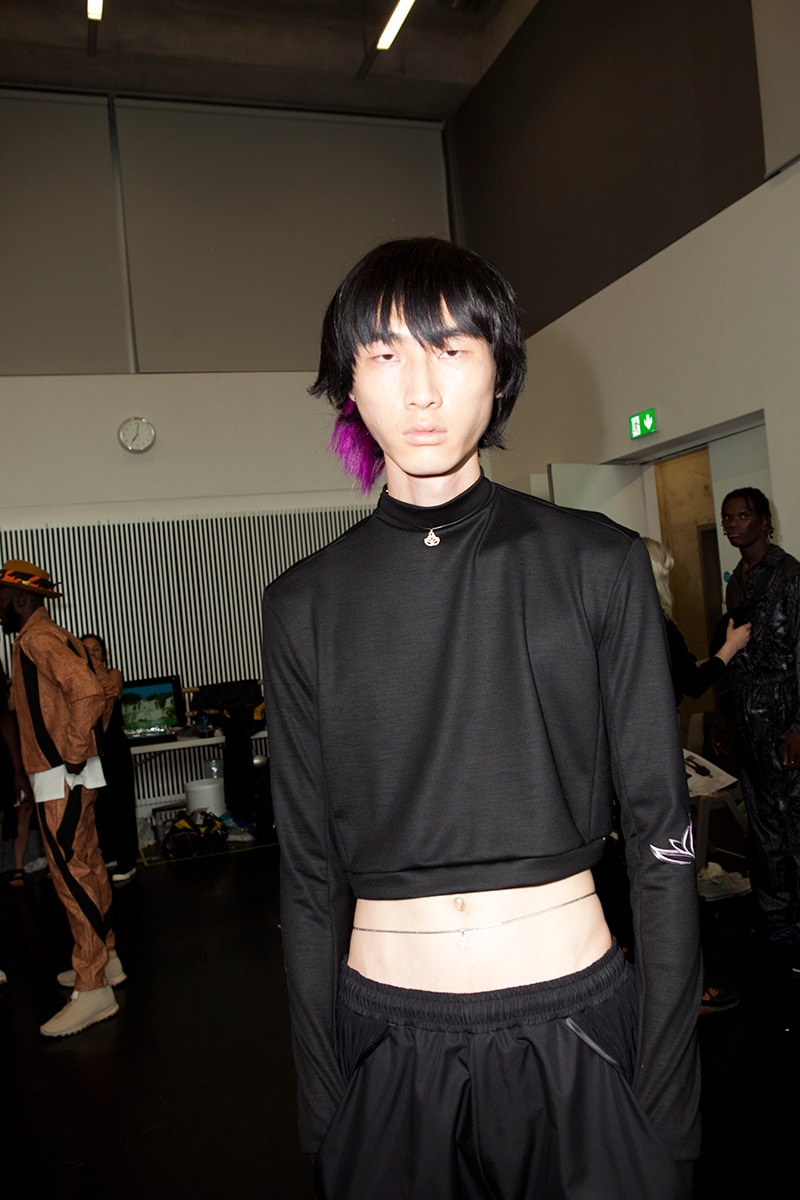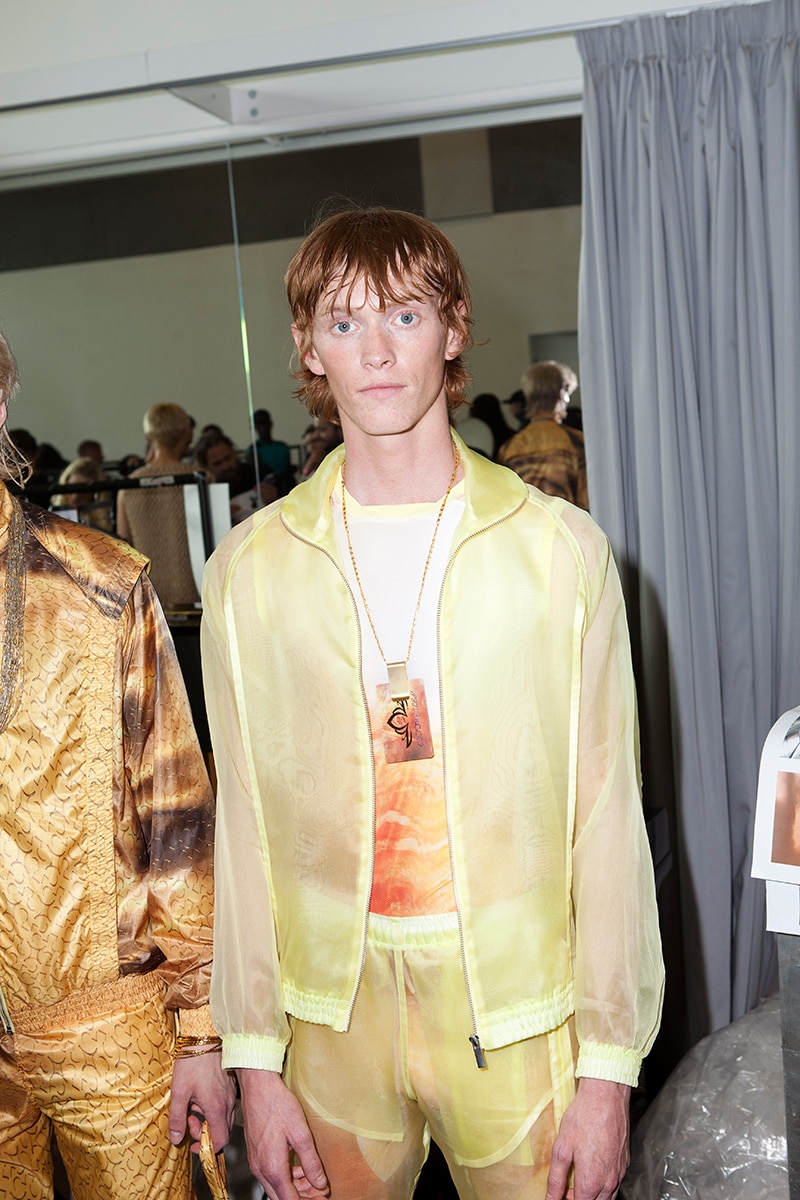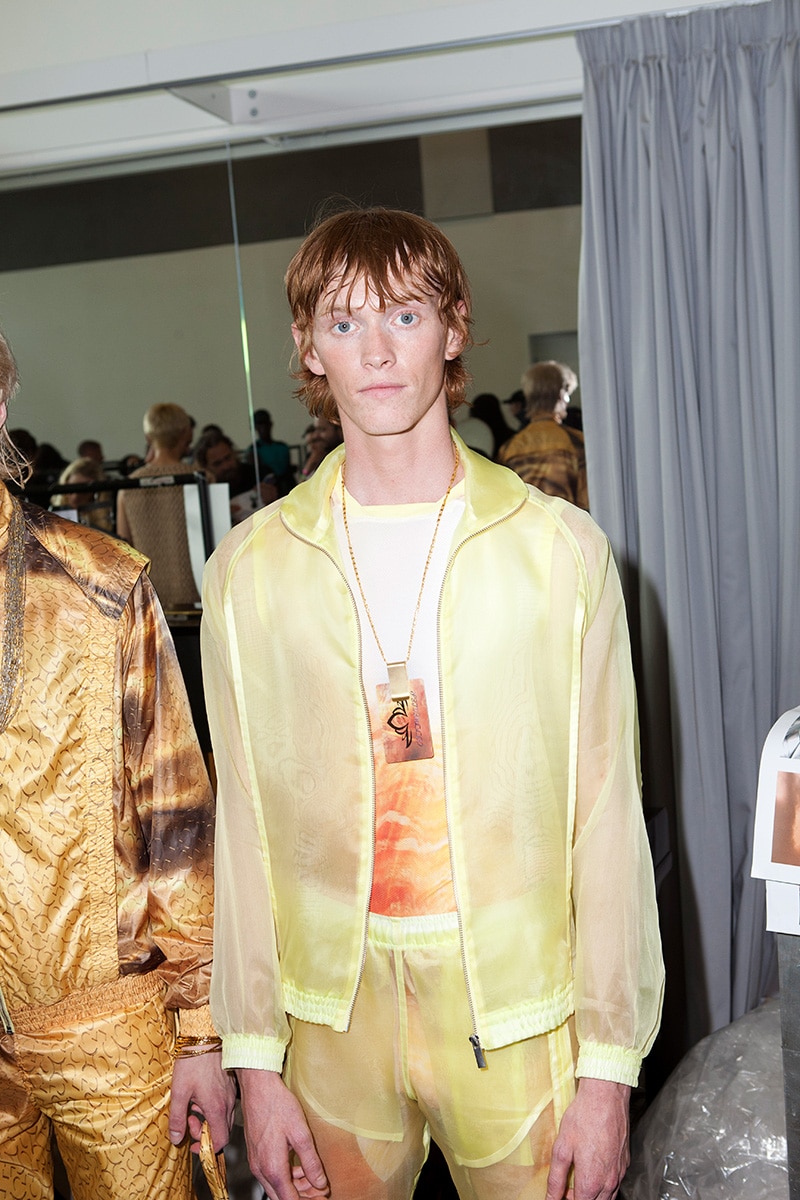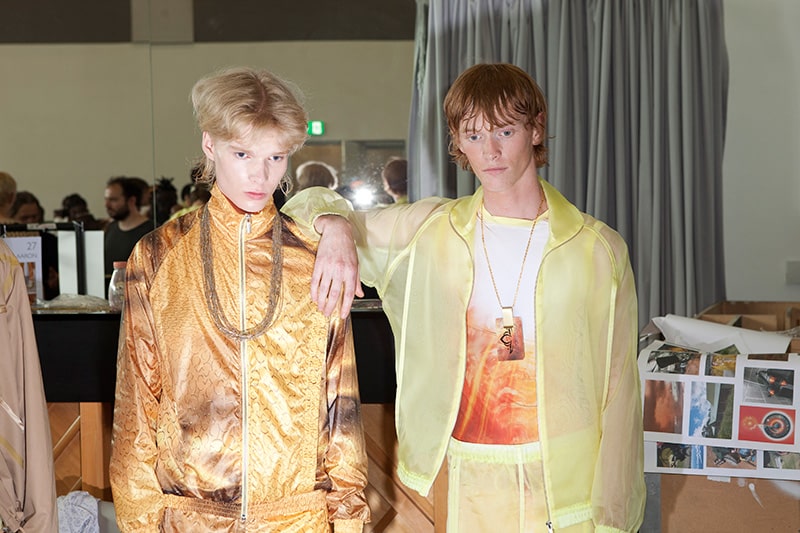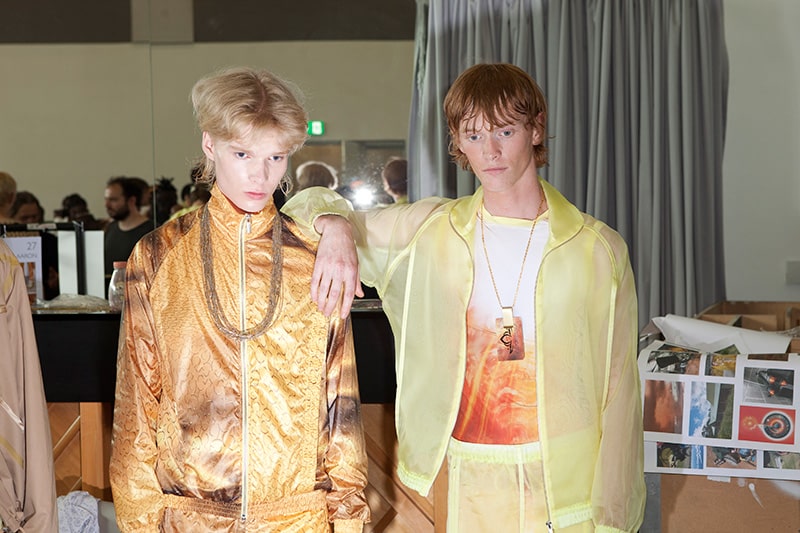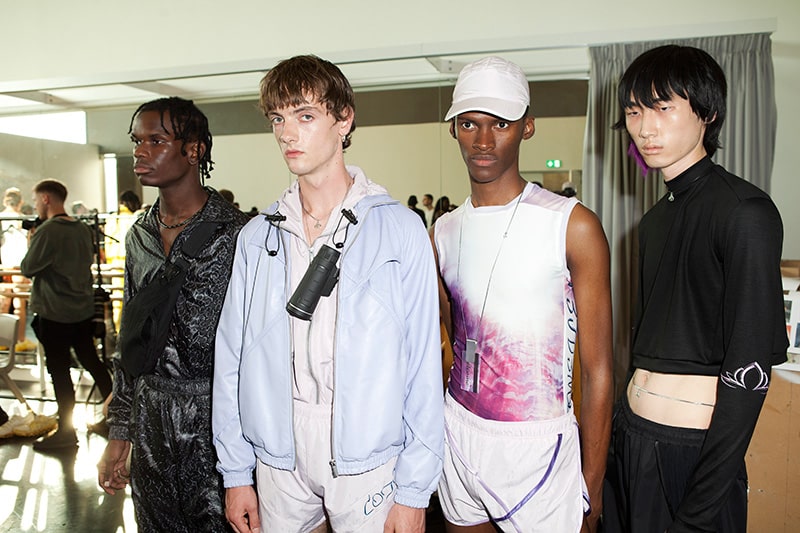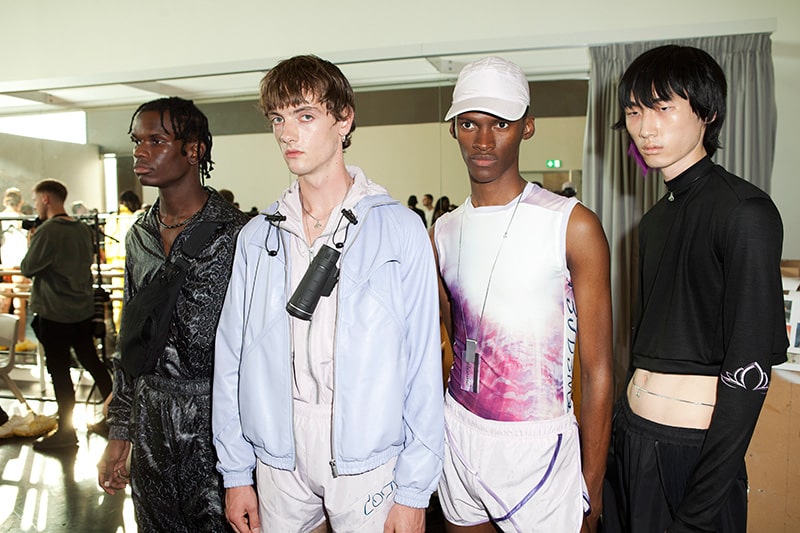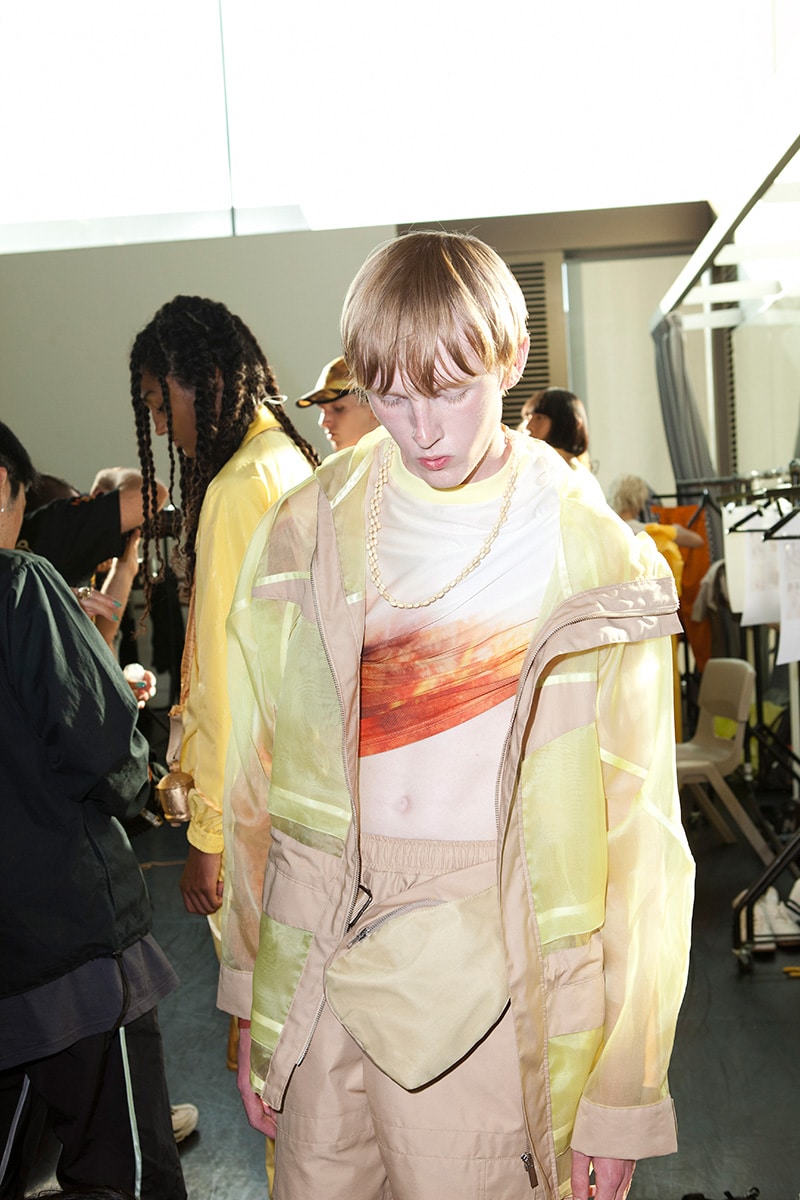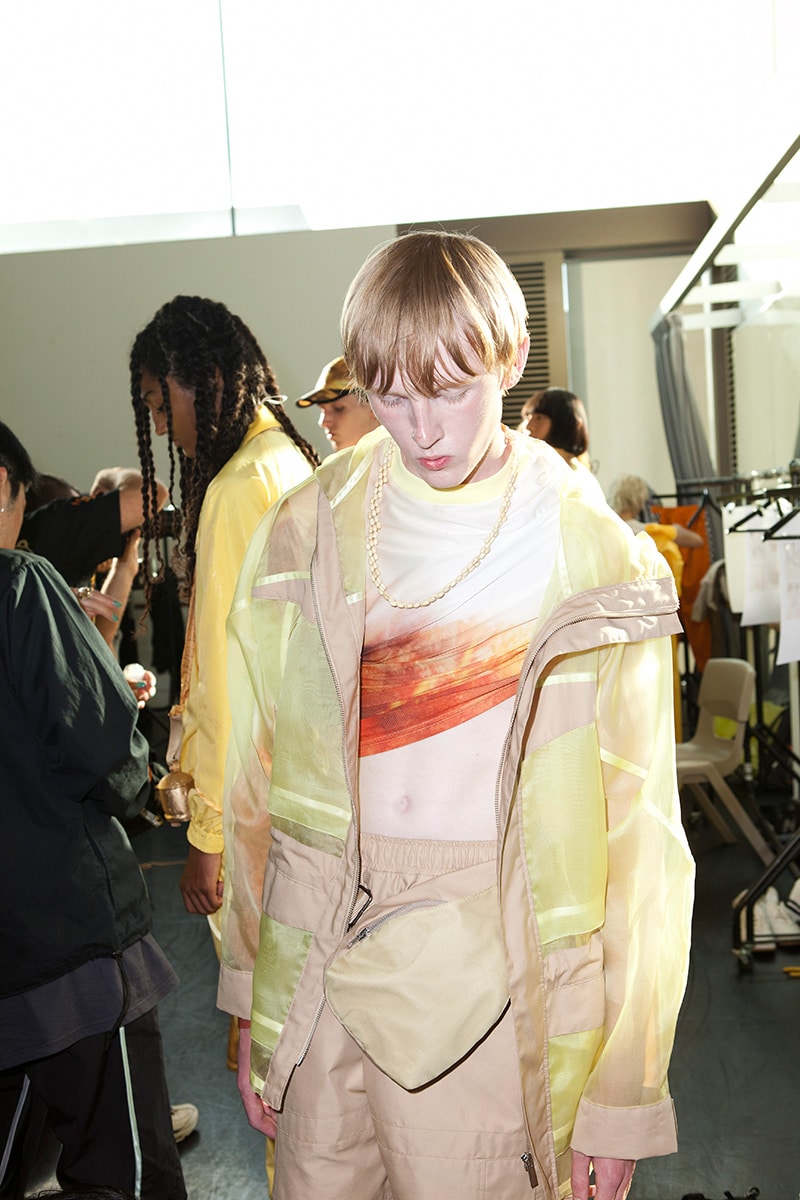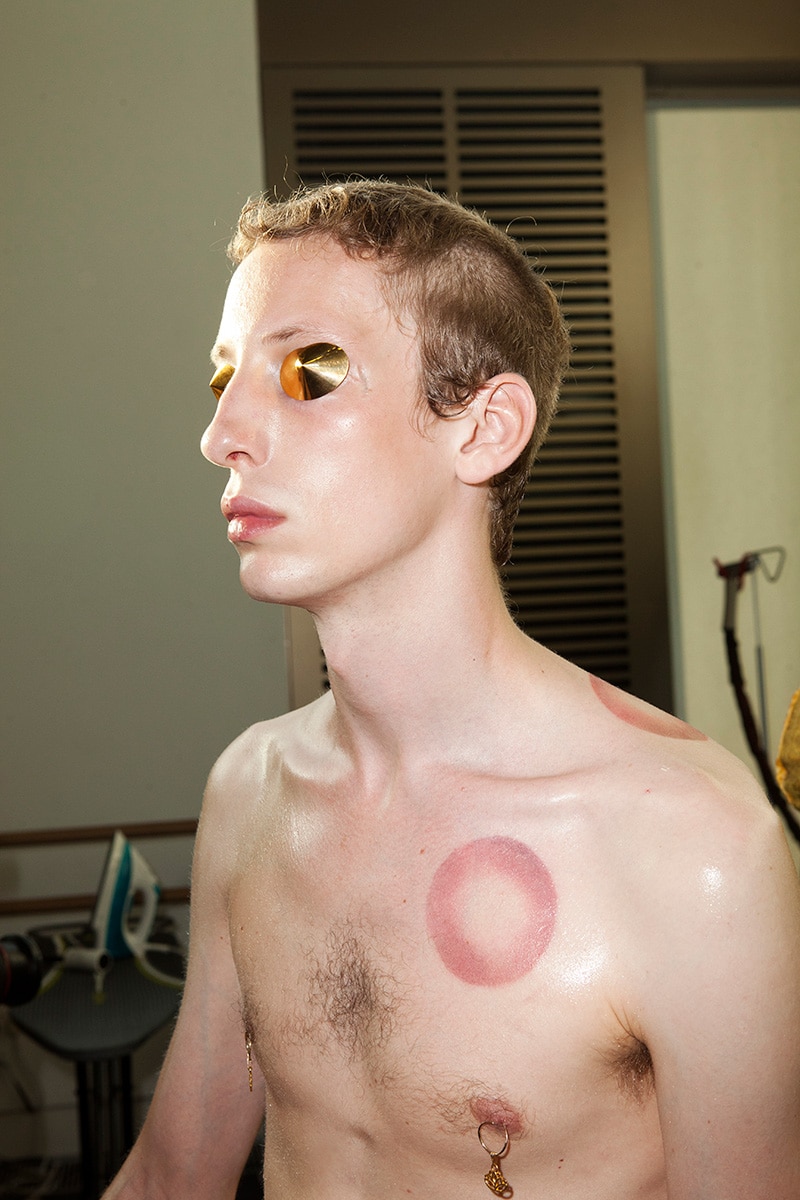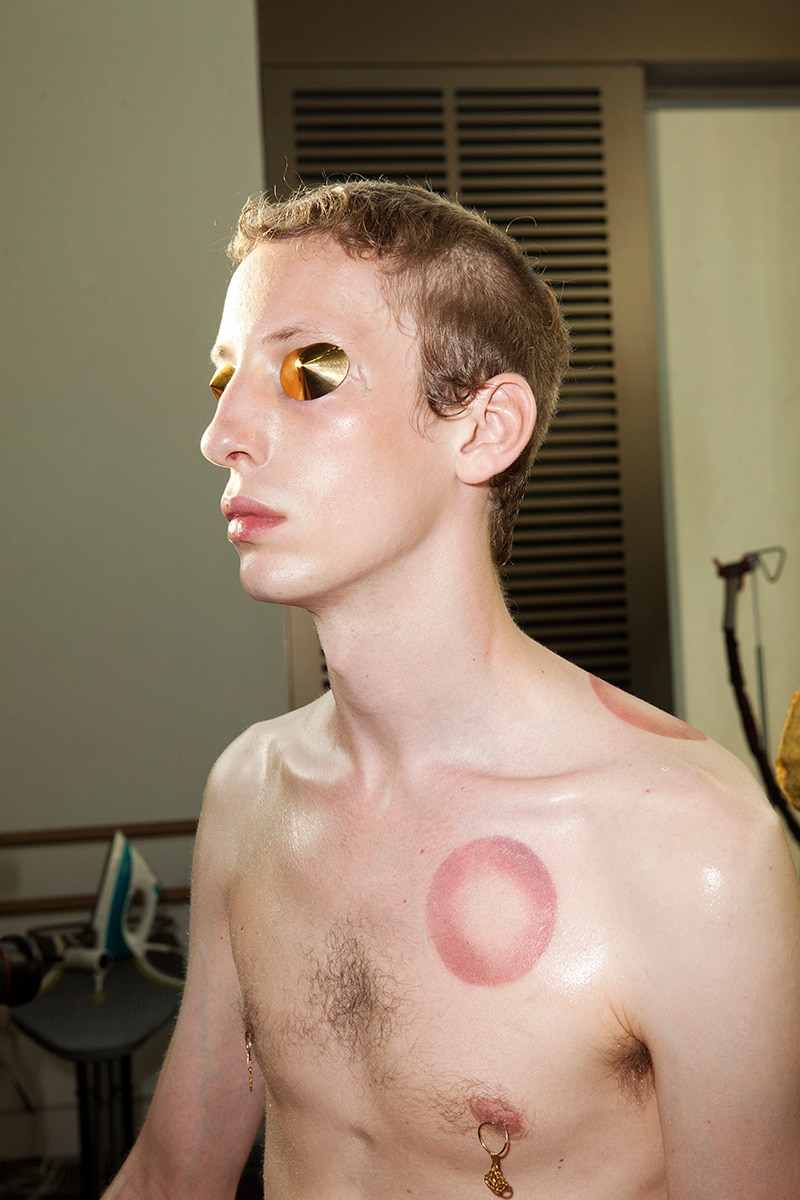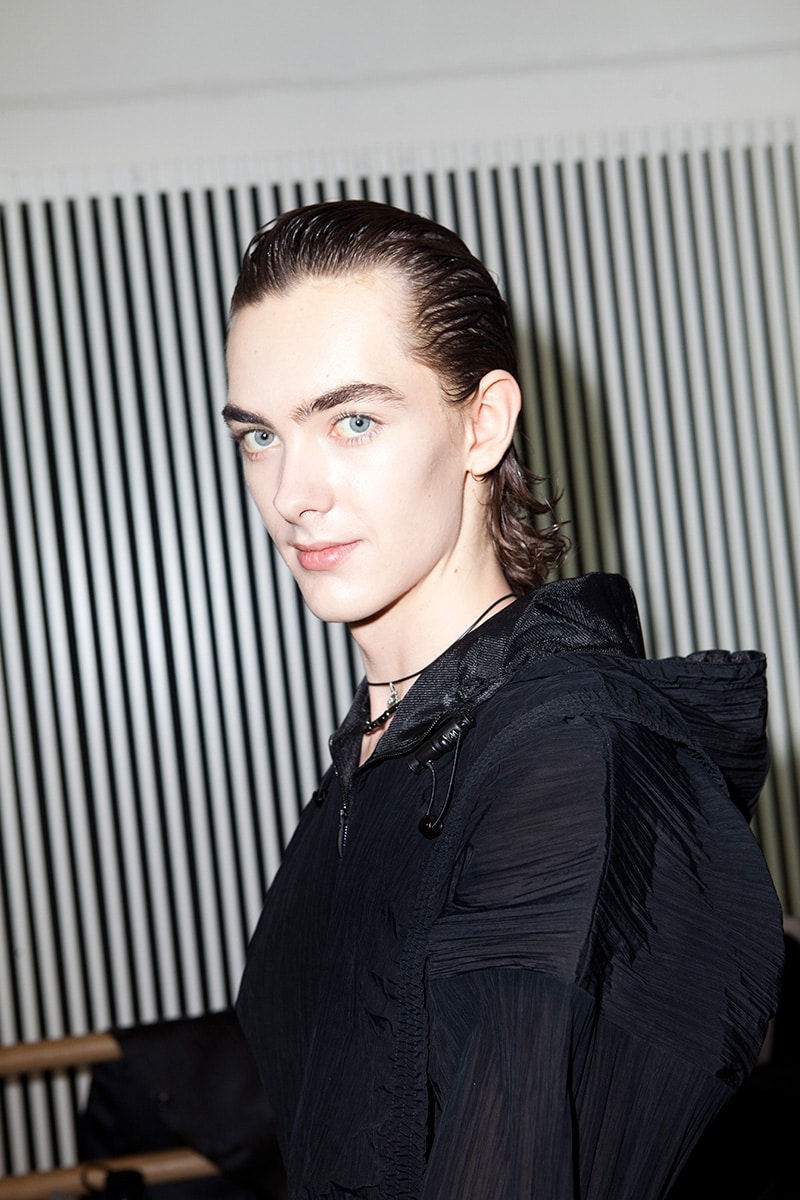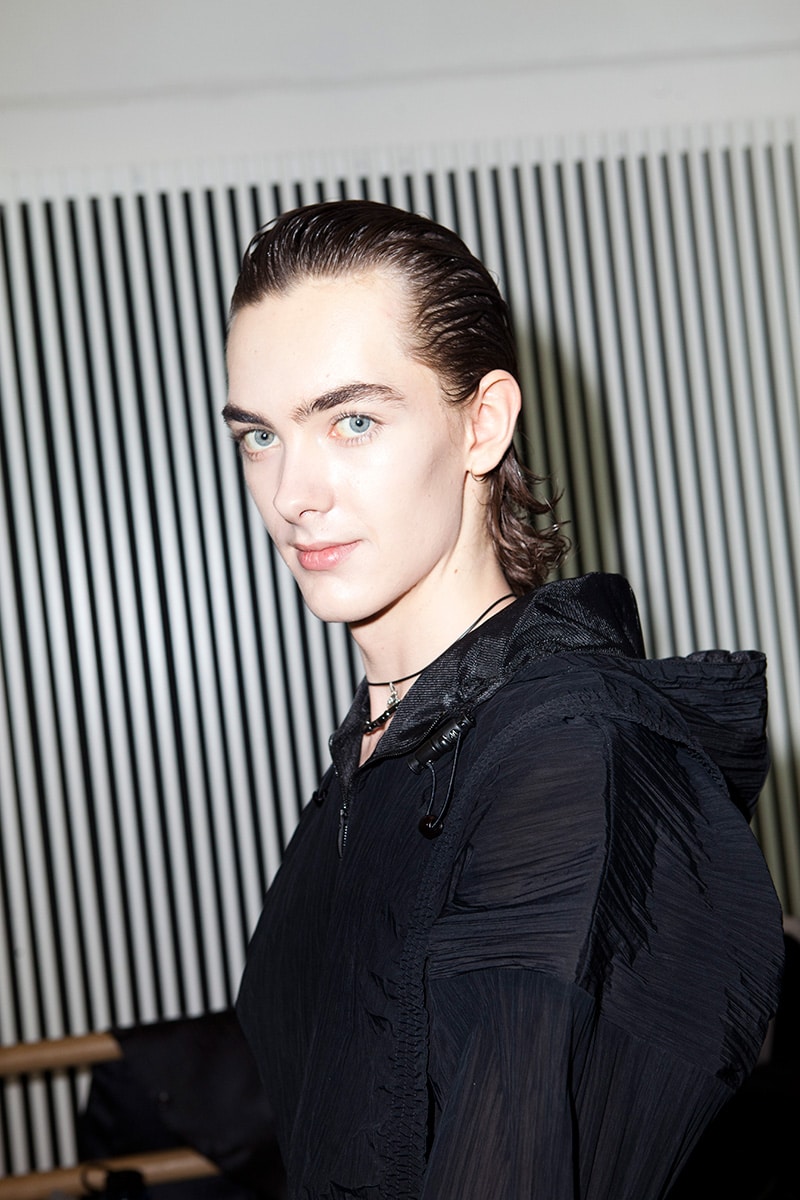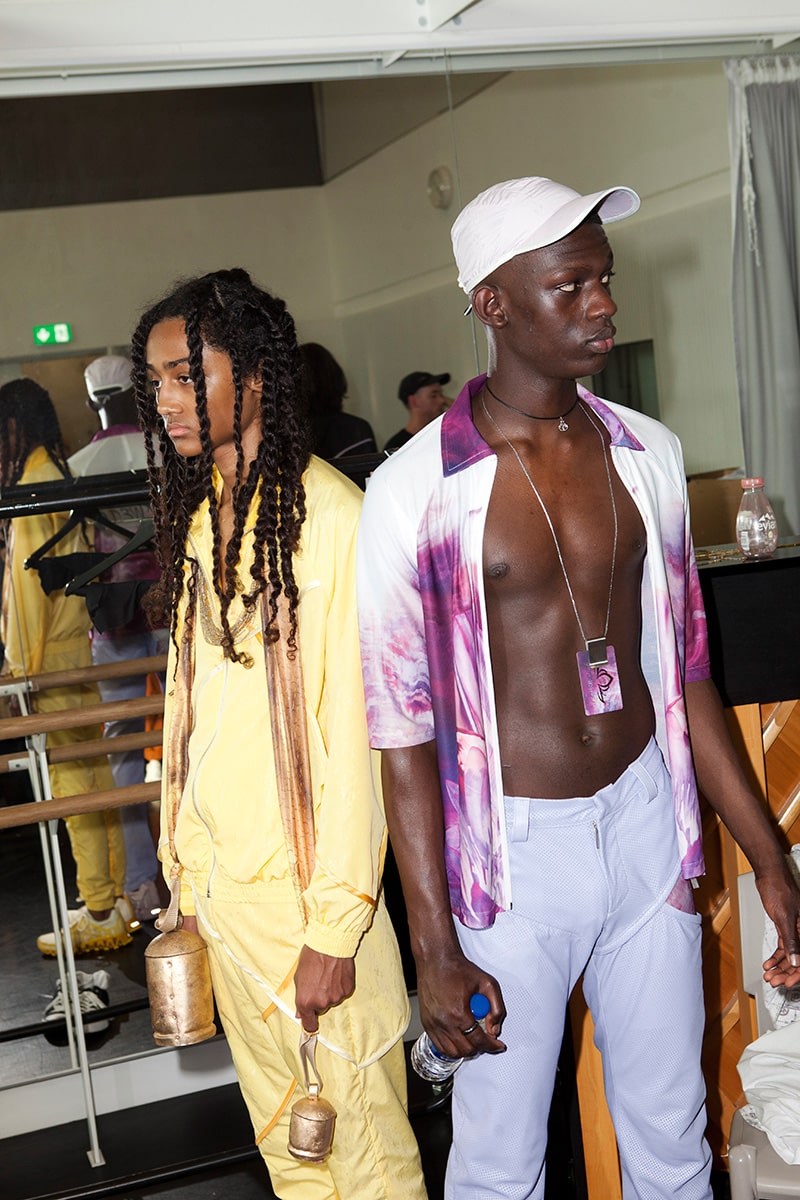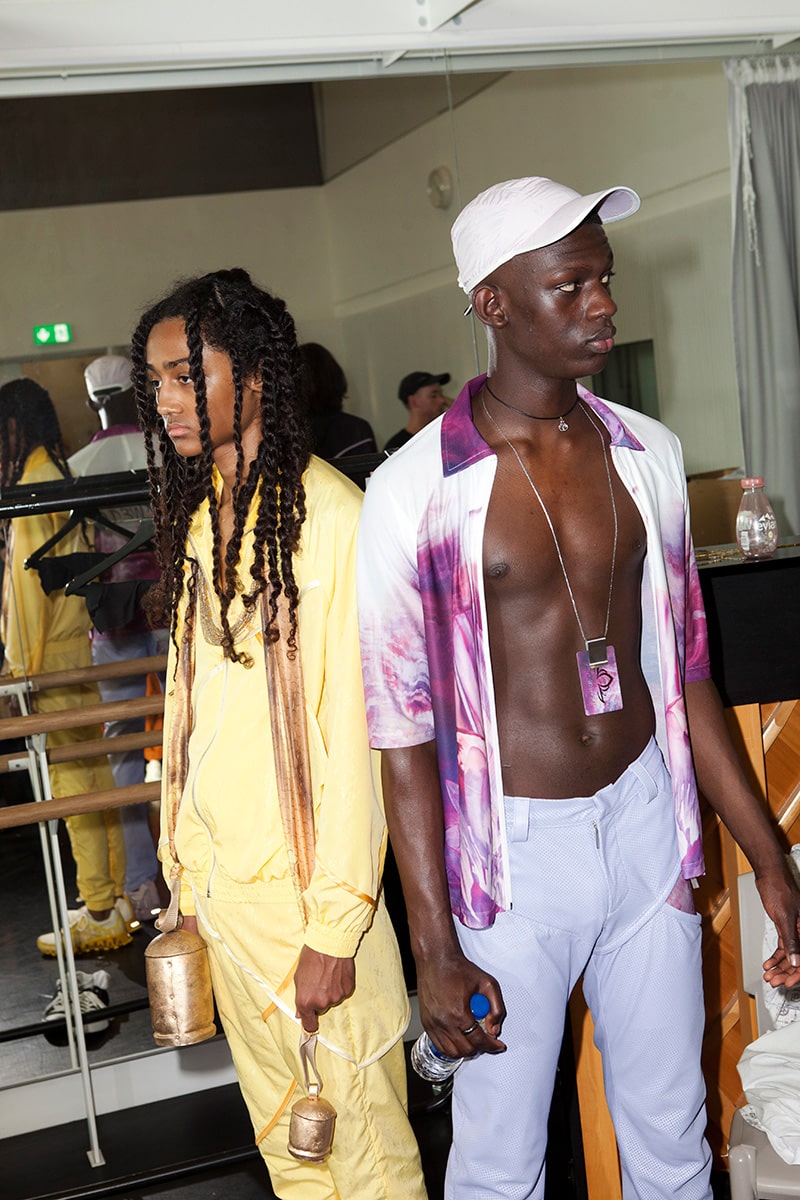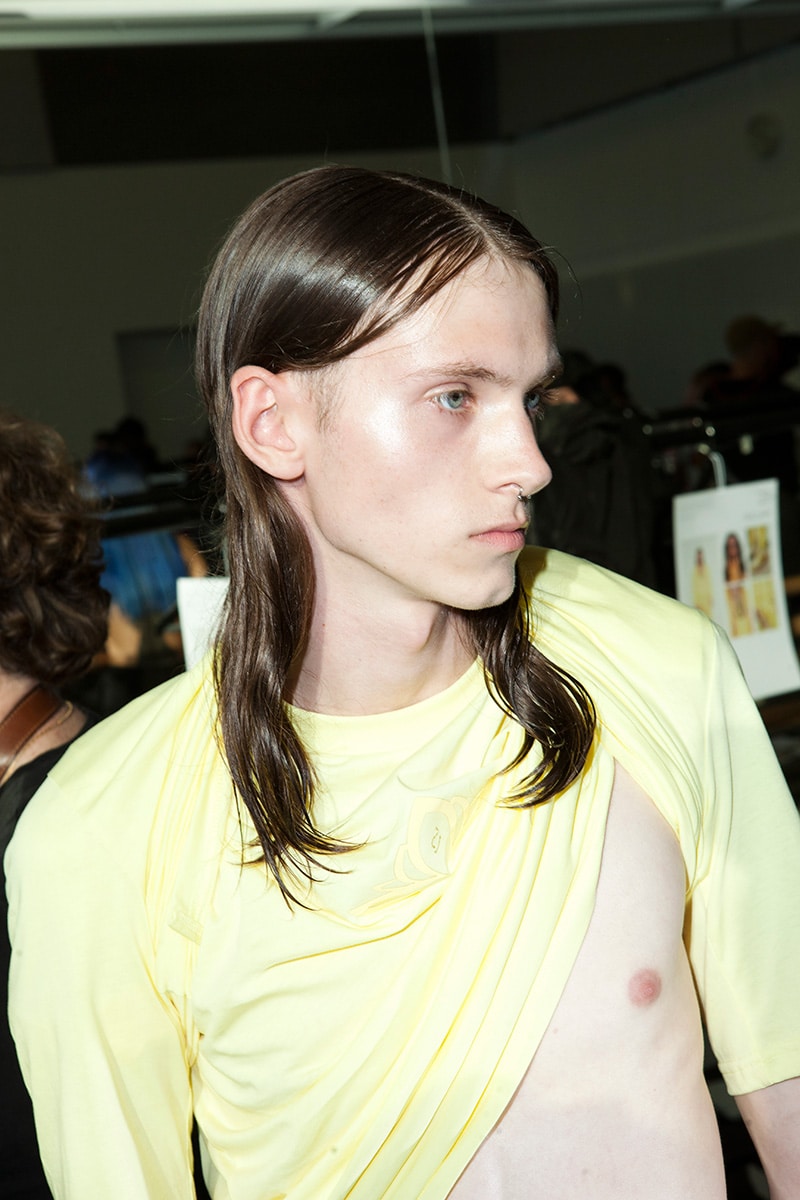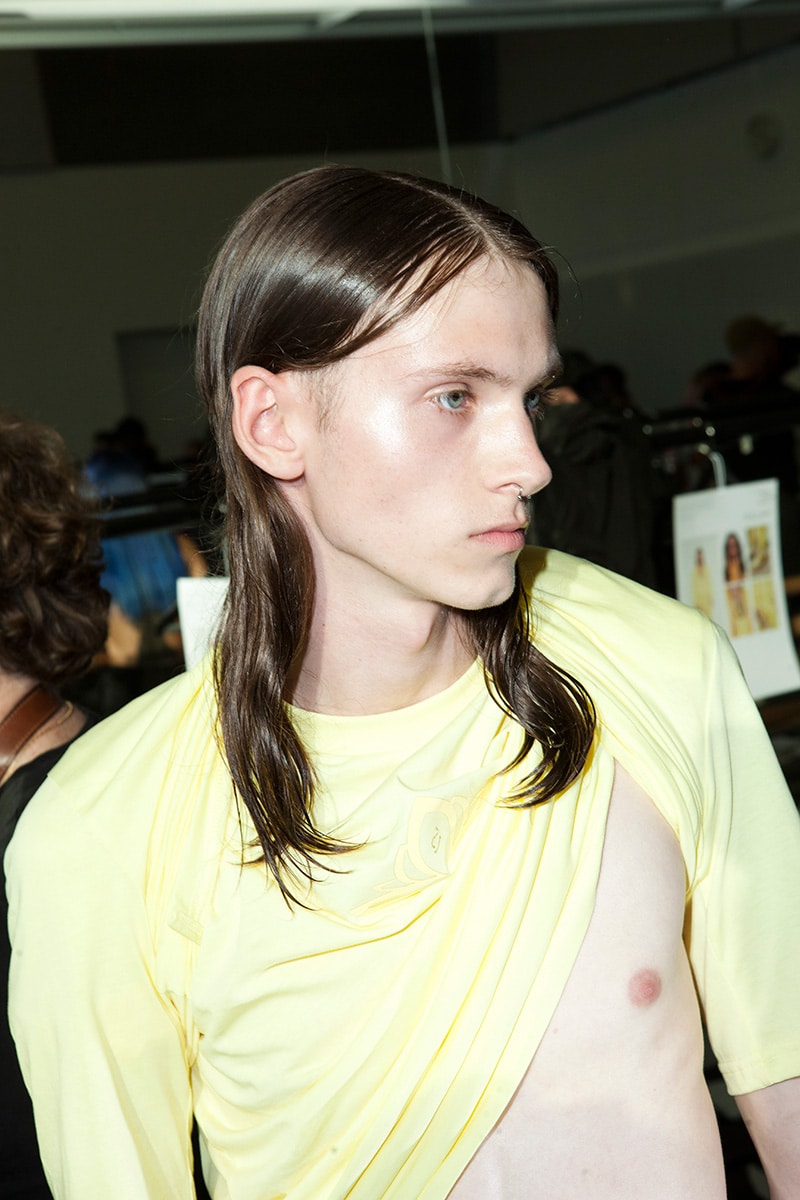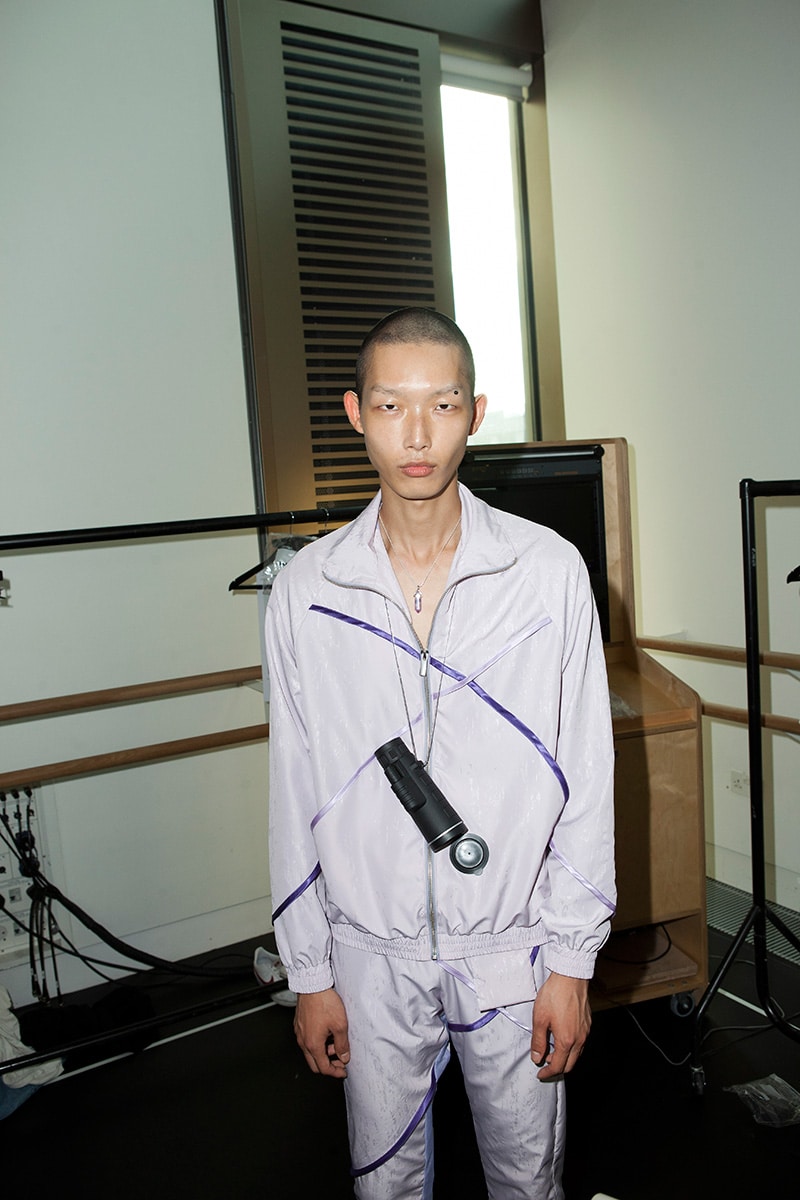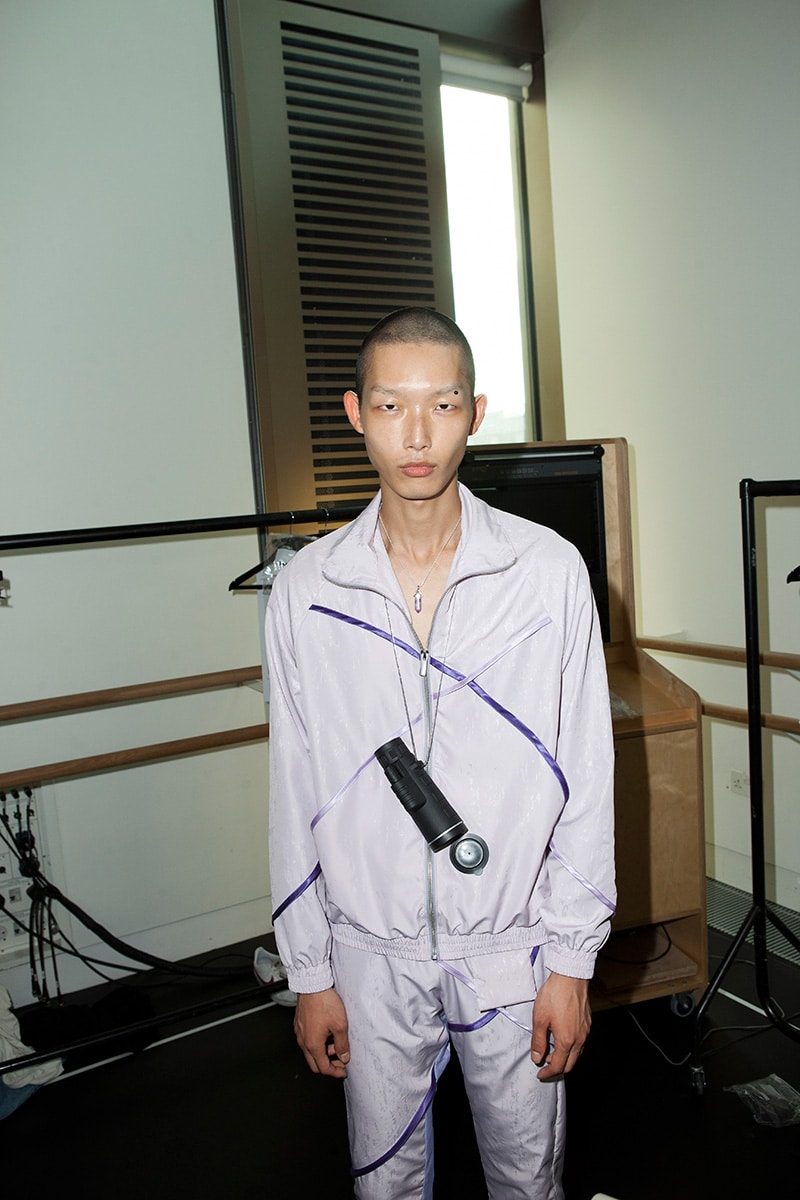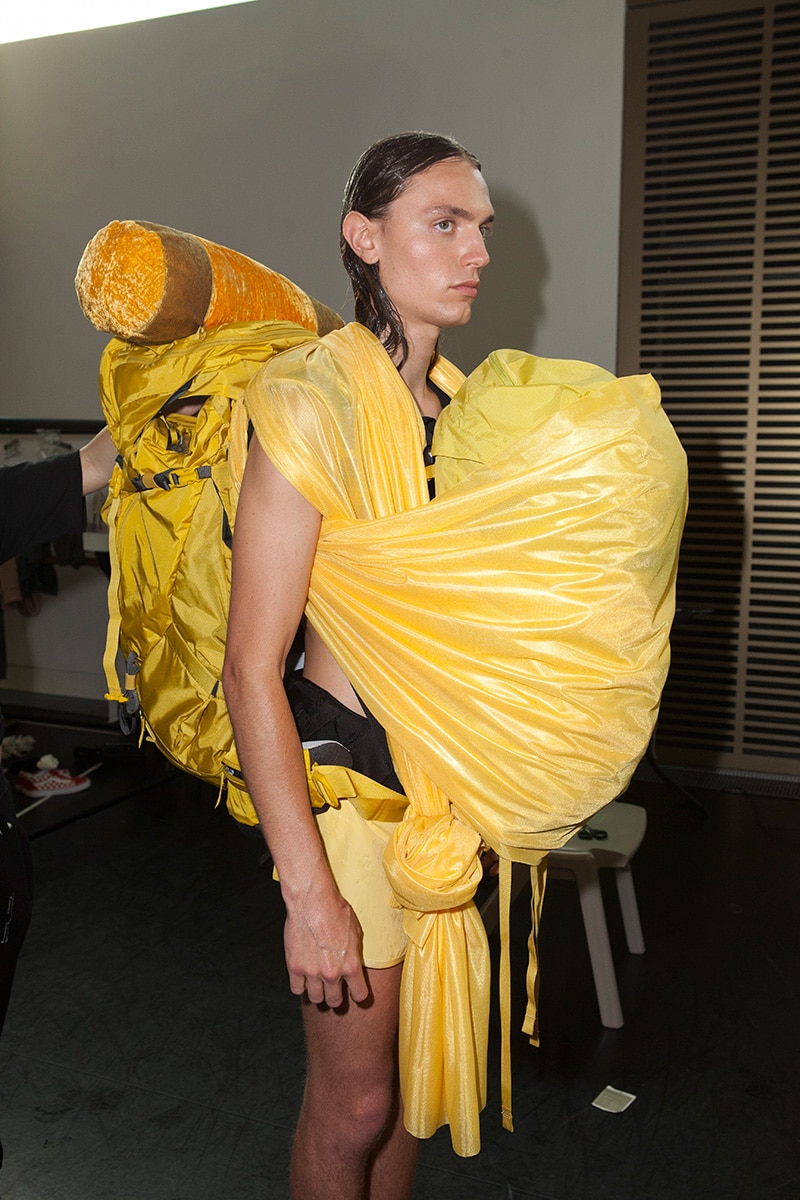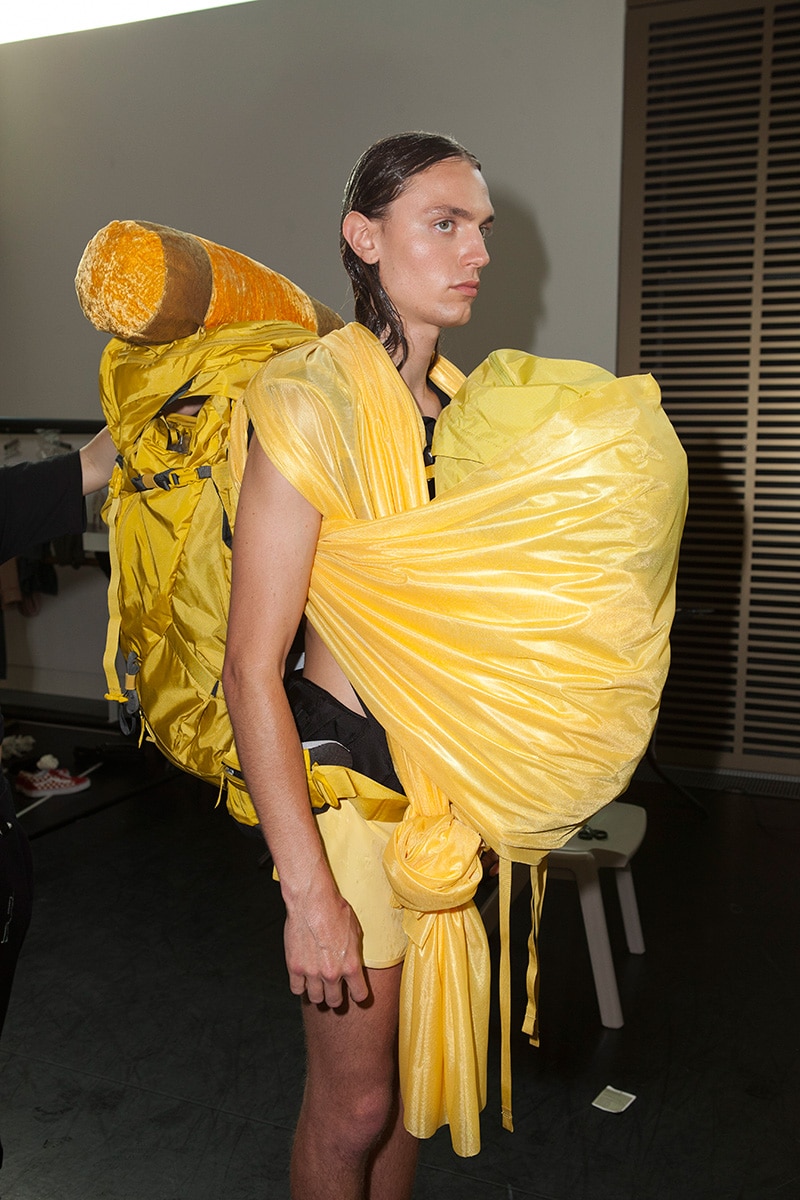 Having spent the winter traversing the planes of Australia and Asia, the design duo behind Cottweiler bring a Spring collection premised upon enlightenment, presenting a window into the new era of cults. A glowing lotus adorns the invitation in anticipation of the collection that forecasts a new golden age. Cottweiler SS19 aptly captures the phenomenon of spirituality that has engulfed modern youth, using spiritual performance-wear emblazoned with the lotus flower symbol to encapsulate the trivialization of spiritual practices.
Garments were accessorized with nipple piercings, crop tops, belly button trinkets and half rolled yoga mats, all symbolizing the modern interpretation of spiritual awakening. The 80s tracksuit was given a contemporary overhaul and embellished with melted monogram in golden hues, further illuminated by the wet-look models.
SS19 provided another season of collaboration between Cottweiler and The Woolmark Company with an emphasis on merino wool as one of the most naturally innovative performance textures, 100% natural, renewable and biodegradable. Standout pieces from the collab include the massage bead merino knit and the performance base layer knit.
Cottweiller's SS19 collection reinforces their reputation in the menswear arena for creating a unique and relevant voice for today.
Photos by Elliott Morgan in exclusive for Fucking Young!