We caught up with Austrian-born designer Raimund Berthold before his SS19 debut to chat about technical design, sustainable practices and the neon sculptures corrupting the peaceful serenity of the desert.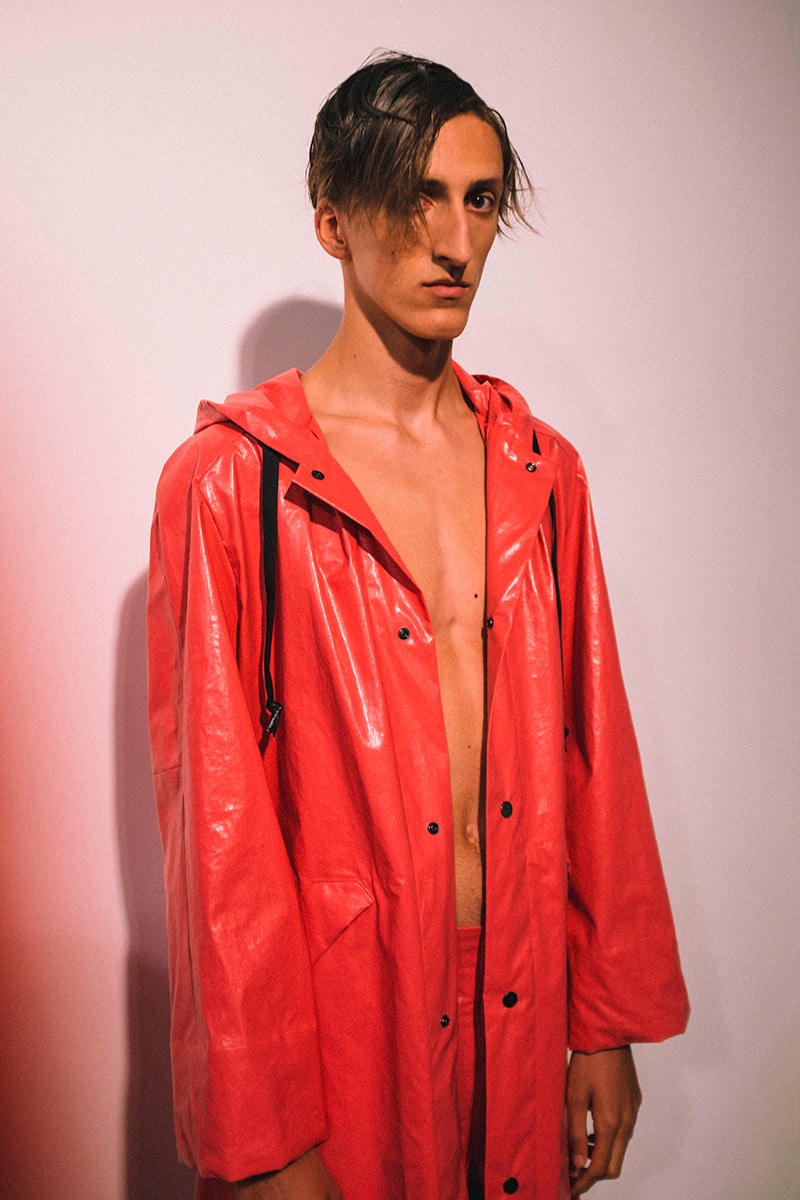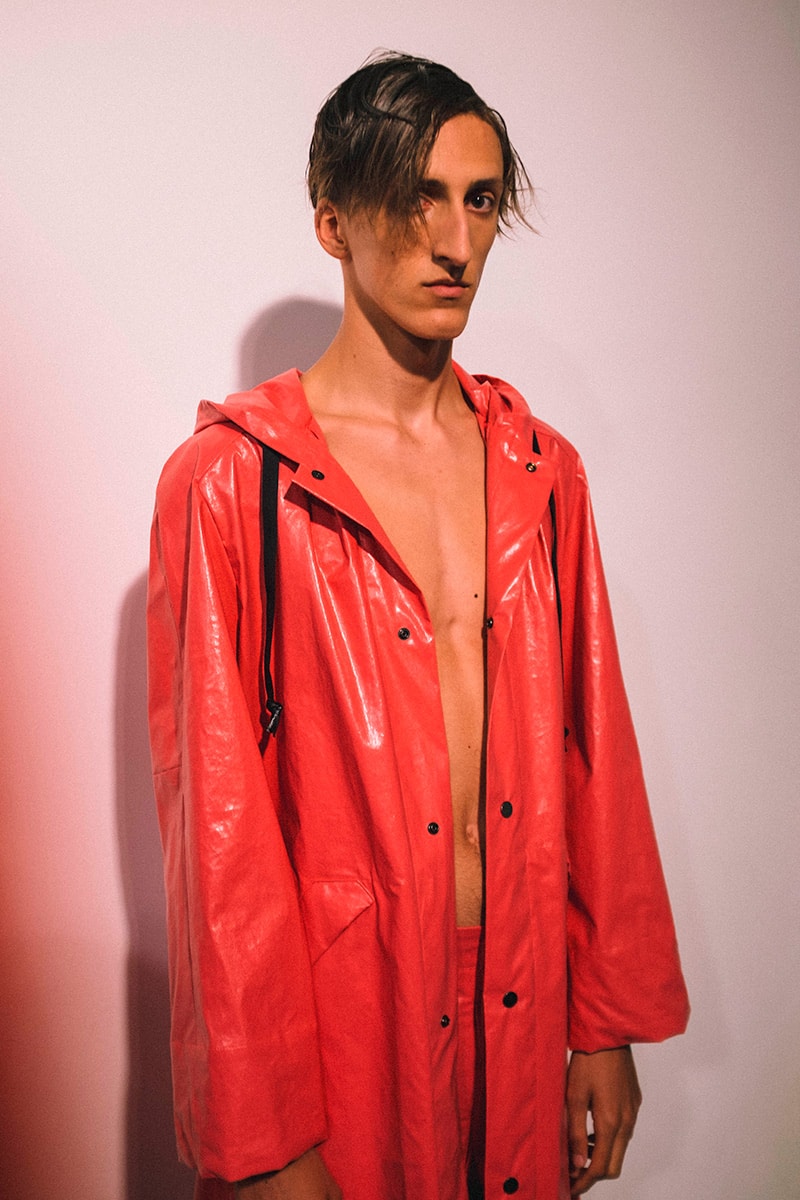 What served as your biggest inspirations for SS19?
I'll tell you what, it's actually the desert. I had these images in my mind of the desert, really hot, a little romantic, and as I started researching more I came across all these images of the desert with neon aggression. At first, I thought it would be beautiful to emulate a sunrise, and then I found these neon sculptures really hard and this was the underlying threat. The mood board went from beautiful desert scenes to aggressive neon sculptures and plastic wrapped sculpture, it was a real conflict in my thought, that is why I brought in this pink which is quite aggressive but beautiful, then these sandy colors, and then I decided to bring in the black. The film Dune was one of the first thoughts, where it all started, everything is quite beautiful and stylised but there is definitely this underlying feeling of aggression. Hopefully, that will come through in the collection.
What is the core philosophy behind the collection?
Inclusivity, I don't have a particular age group that I cater for. But also I think it should be designed rather than fashioned, we spend a lot of time on fit, it should be comfortable, it should fit, it should be well made, thoughtful and made with great materials. For me, that is the core, everything else is almost secondary to me.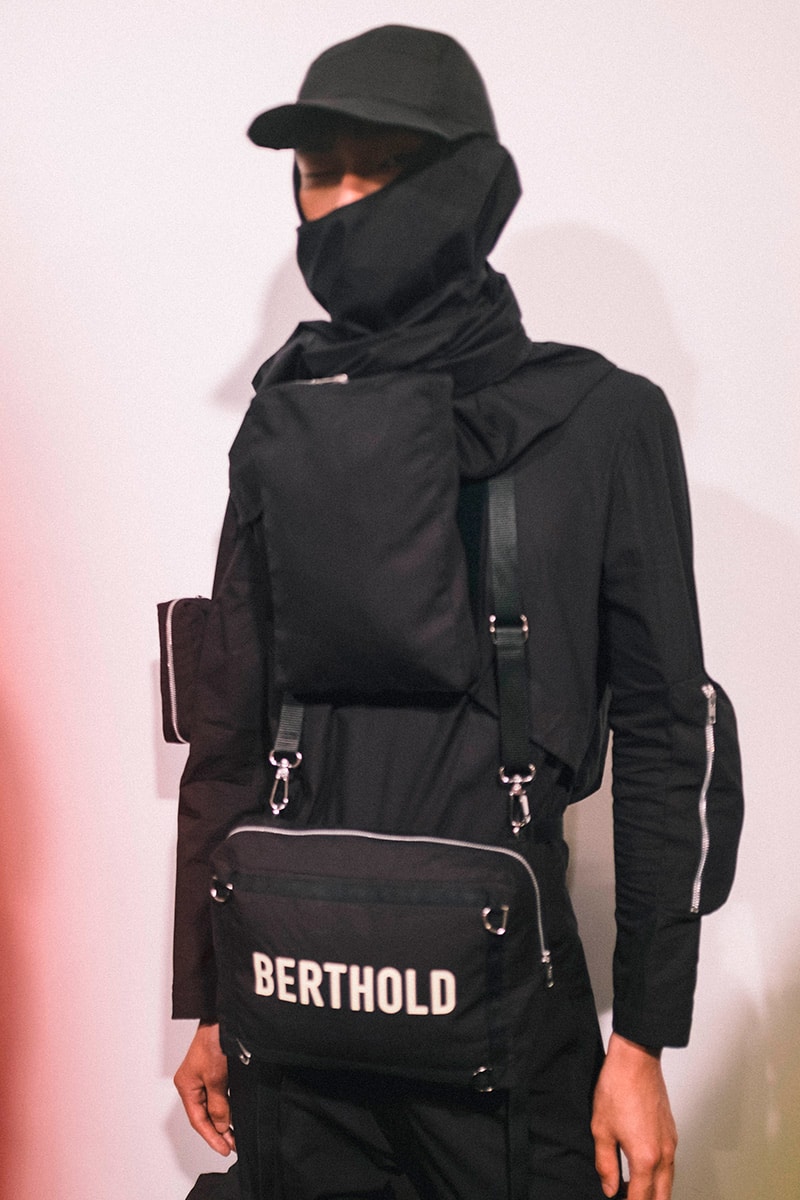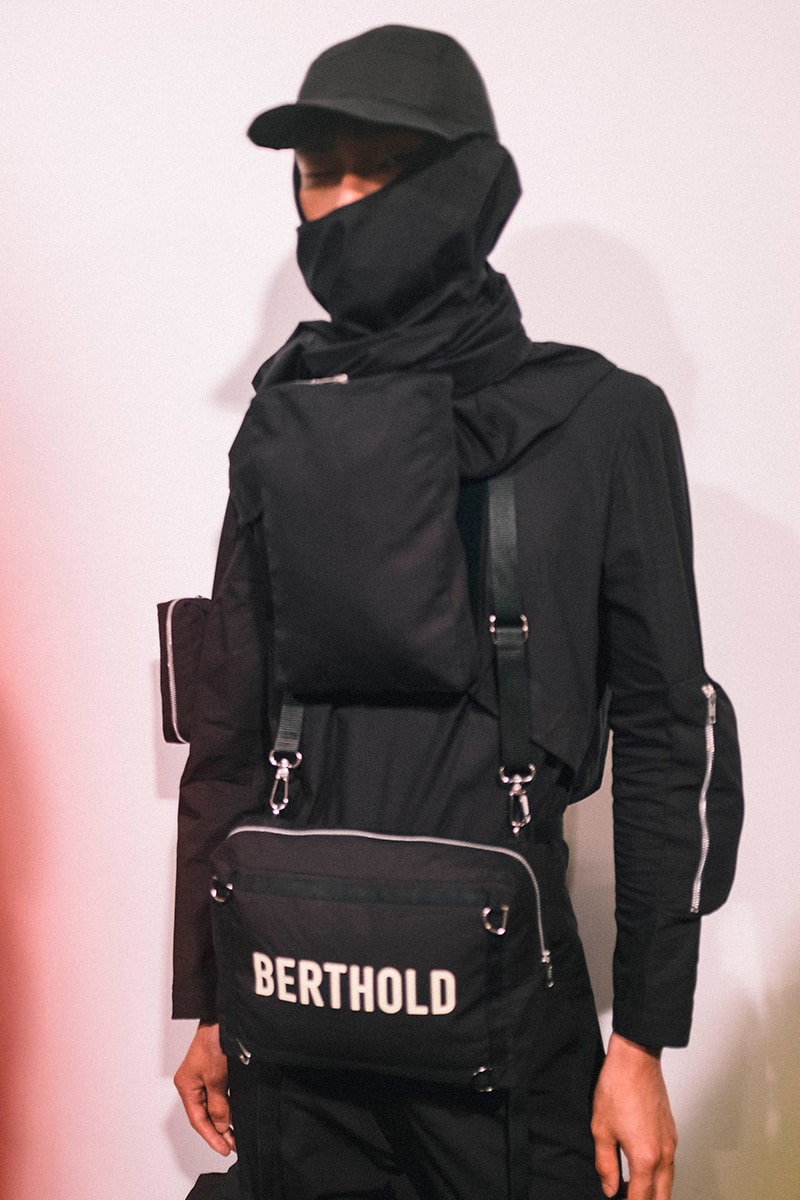 So you would say that technical elements play a key role throughout all of your collections?
Having a nice collection that feels luxe, even though it might not be a tailored suit, it should always look luxe, even if it's a trench coat. Everything should be considered, we spend a lot of time working on patterns to get the perfect fit.
How does the theme of this collection connect to the greater narrative of Berthold as a brand?
In a way, I don't think the themes have a connect, otherwise, I get bored. Every season my mood board is completely reimagined. Come tomorrow, the mood board will burn and we will start from scratch, I have no idea what might happen but it will be completely different. The putty, beige tones of this season are not ordinarily to my taste, but I wanted to see if we could make it work for Berthold. A bit of a challenge is exciting, I have no idea what next year might bring! There will be no relation.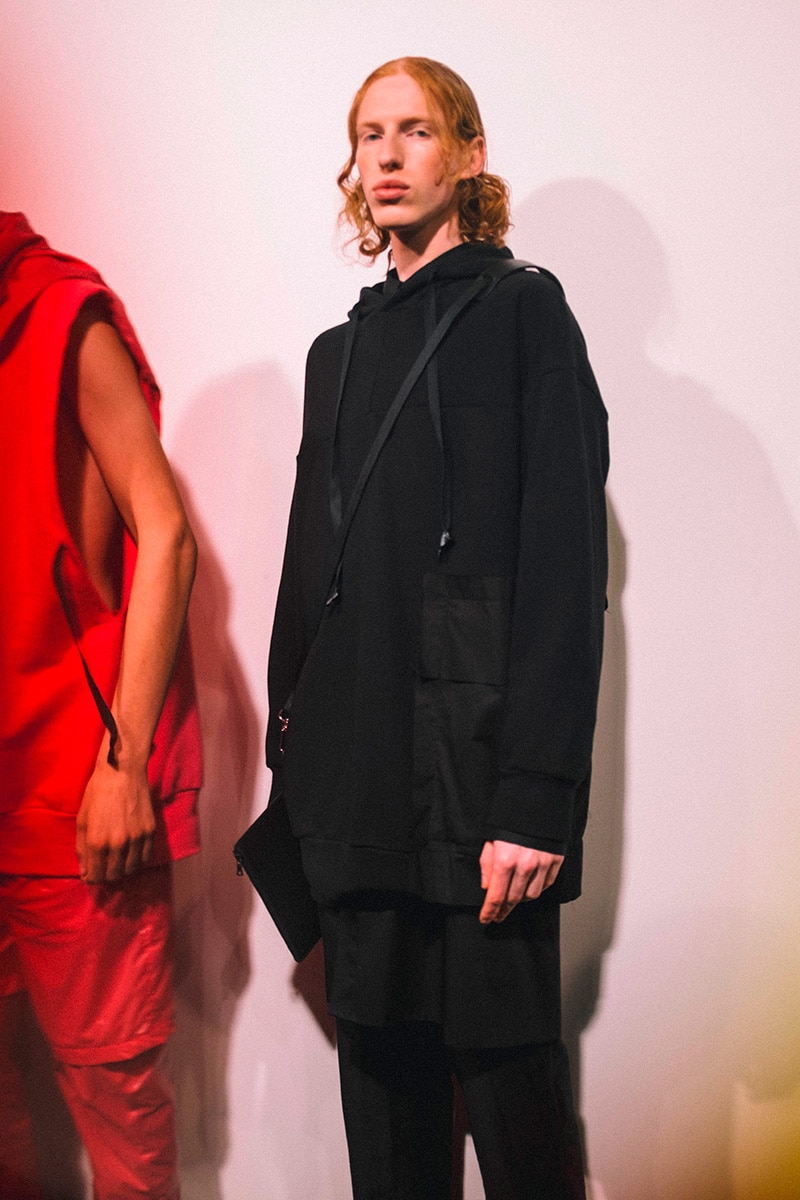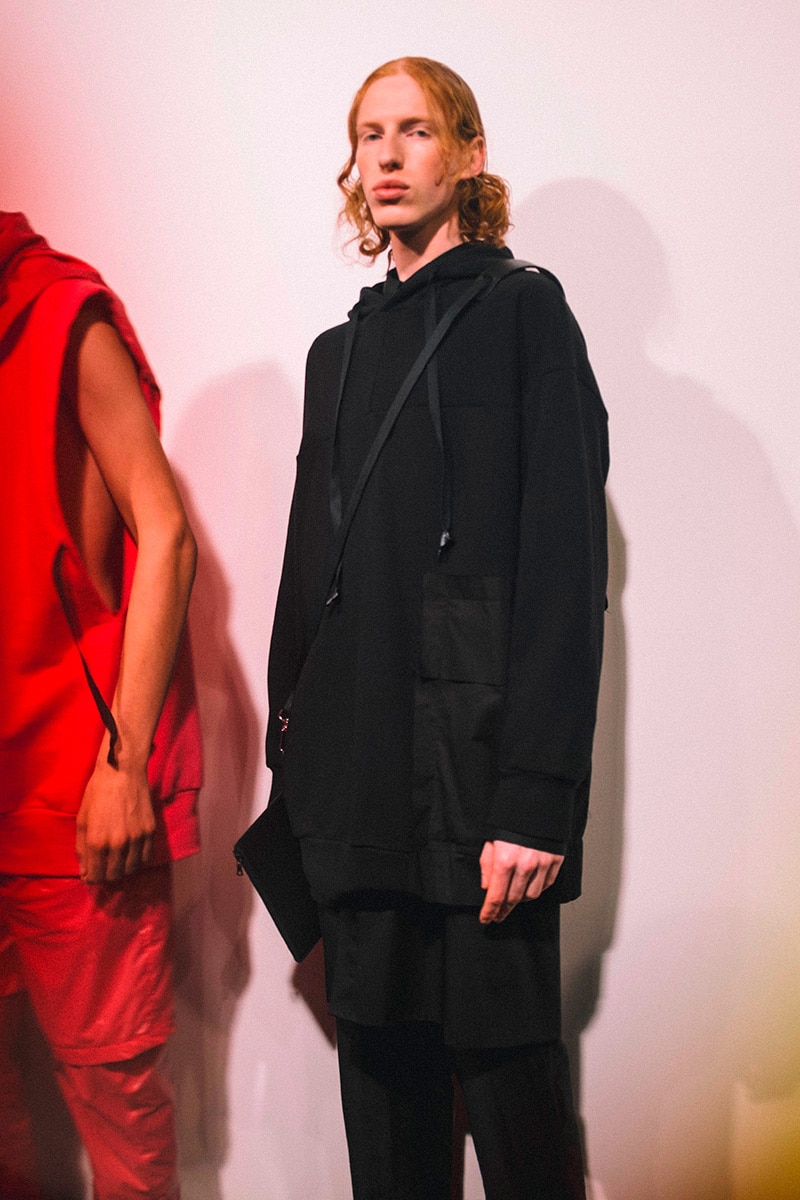 You emphasize the use of synthetic, technical fabrics alongside natural textiles, does this have any significance beyond aesthetics?
For me, it's more something that keeps me entertained. I would find it very limiting just working with raw material, we work with very technical fabrics from Japan, and even Europe and Italy and Sweden, they are highly functional materials that were used in the army. I like to mix them up with something luxe like a cashmere, either in the same garment or within the collection. It makes things more exciting and less limiting.
How has technology affected your designs this season, if at all?
That's interesting. I don't think it has affected be too much, with research I have to kind of force myself now to really go and explore, go to libraries. I think it can be too easy to just research online which is quite lazy and also dangerous. So many interns have brought me their portfolios and they literally have the same image one hundred times. Other than that, technology doesn't affect me too much, I design by hand or Ipad…maybe that counts as technology but it doesn't affect the final outcome.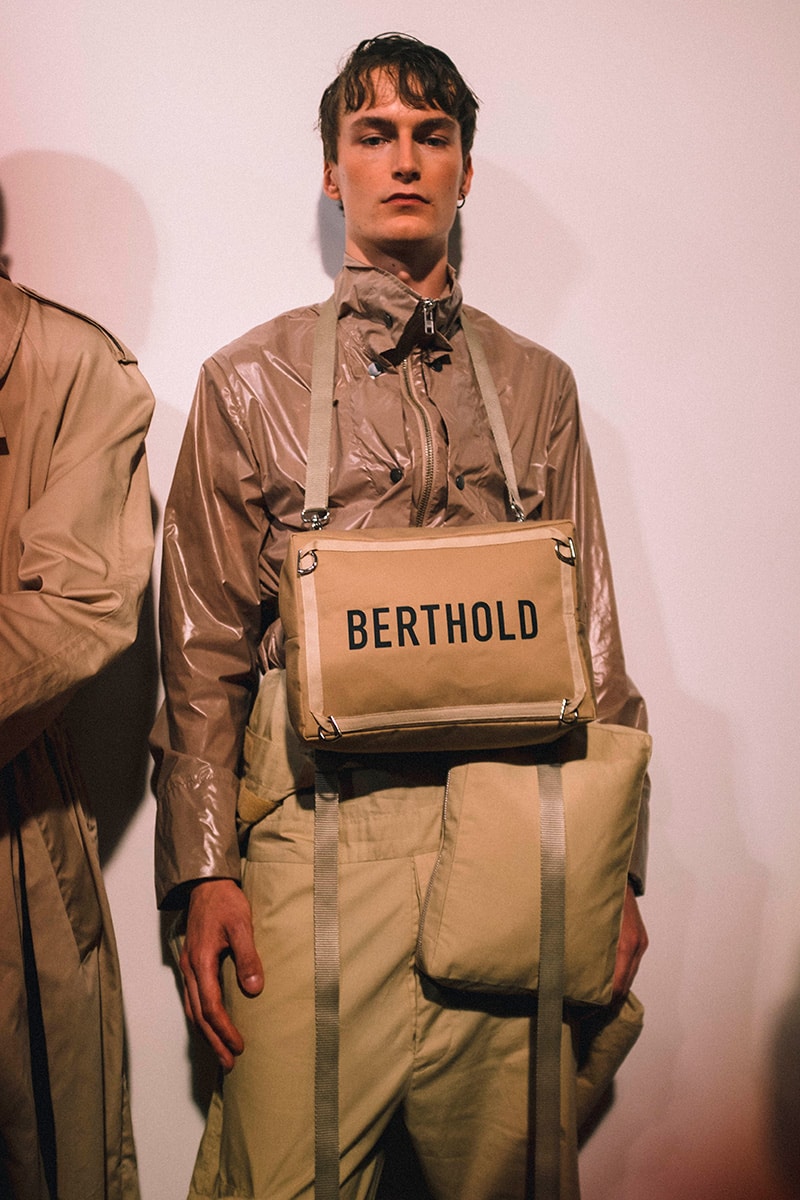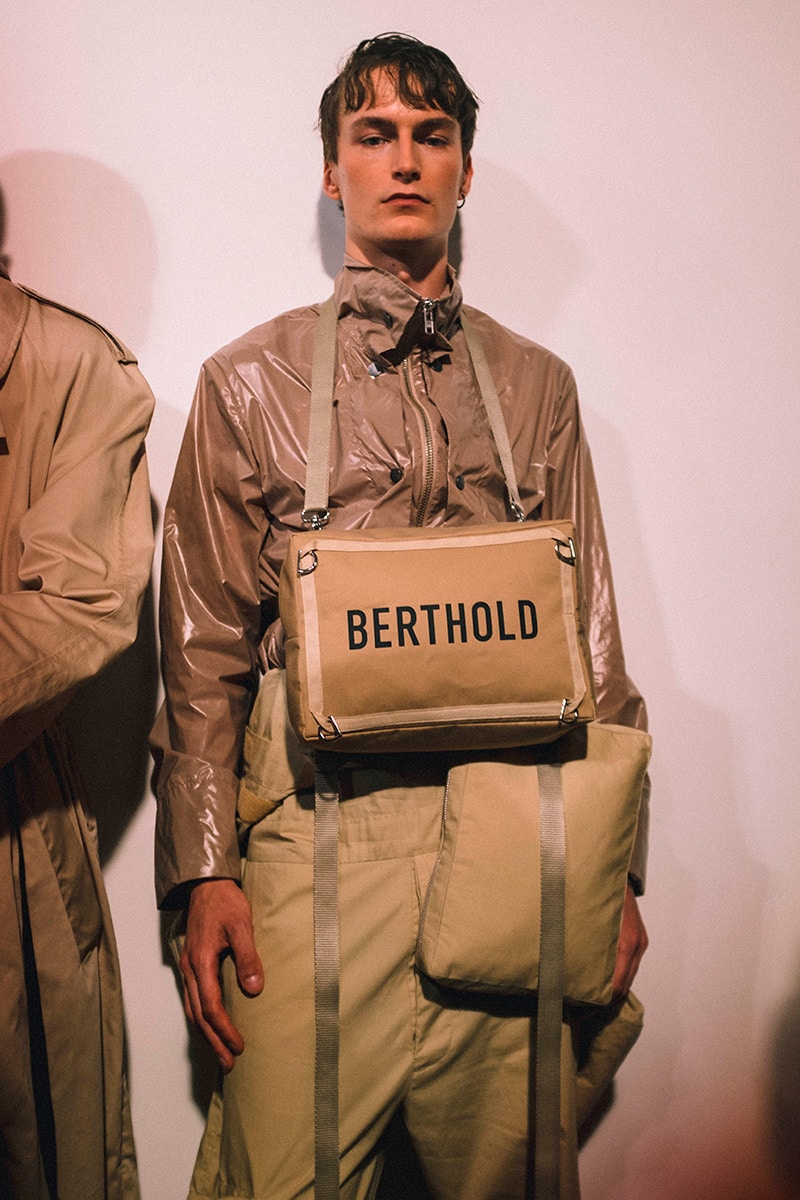 Can you tell us a little about the motivations behind the color palette this season?
It was a huge mood board that transitioned from sandy tones and dunes to aggressive neon. Last season I collaborated with artist Ed Fornieles which had a really aggressive pink neon in it and that set into it and made its way back onto the mood board. The color palette moved from comfort beauty to aggression, that is where the pink comes from, putty from the desert. The black just fucks it up a little, taking it into something that is closer to my heart. I never wear color, I like everyone else to be colorful, I'm quite happy to blend in with the night.
Obviously, sustainability is a dominant theme at present, people are becoming more aware of the detrimental environmental effects of the industry, do you incorporate any sustainable elements into your brand?
Firstly, everything is made in the UK, we try to keep our carbon footprint as low as possible. All the factories make small units, I know where everything is made and where everything comes from. The same with fabrication, we work with really nice fabrics, I do usually know where they are made and they are always made in responsible factories. I think it pays back, the customers love the story behind the product and can be sure of the high quality of the fabric.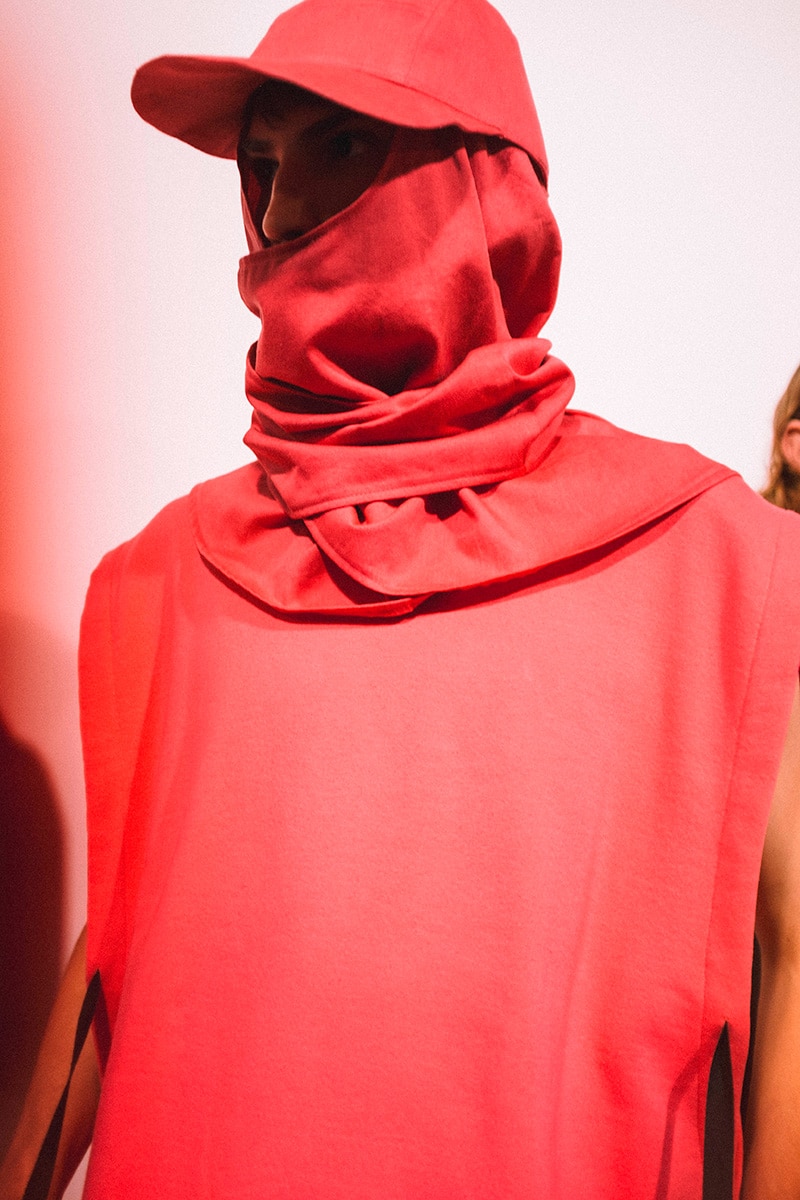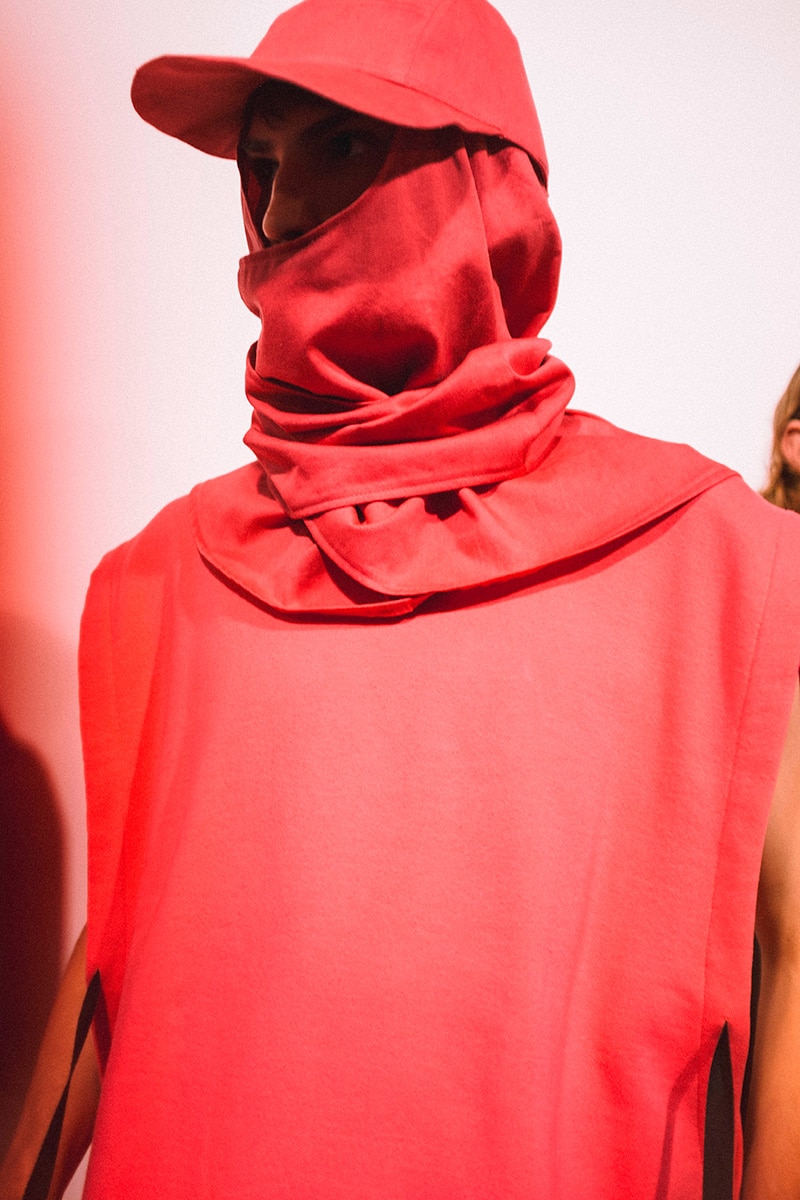 What role do you think Berthold plays in the menswear arena?
I don't think about it too much, I do my thing and keep an eye on what is happening. I know what buyers want and I know what customers want, listening to customers is the most important thing for me, creating something that people actually want. Other than that, I just do my thing.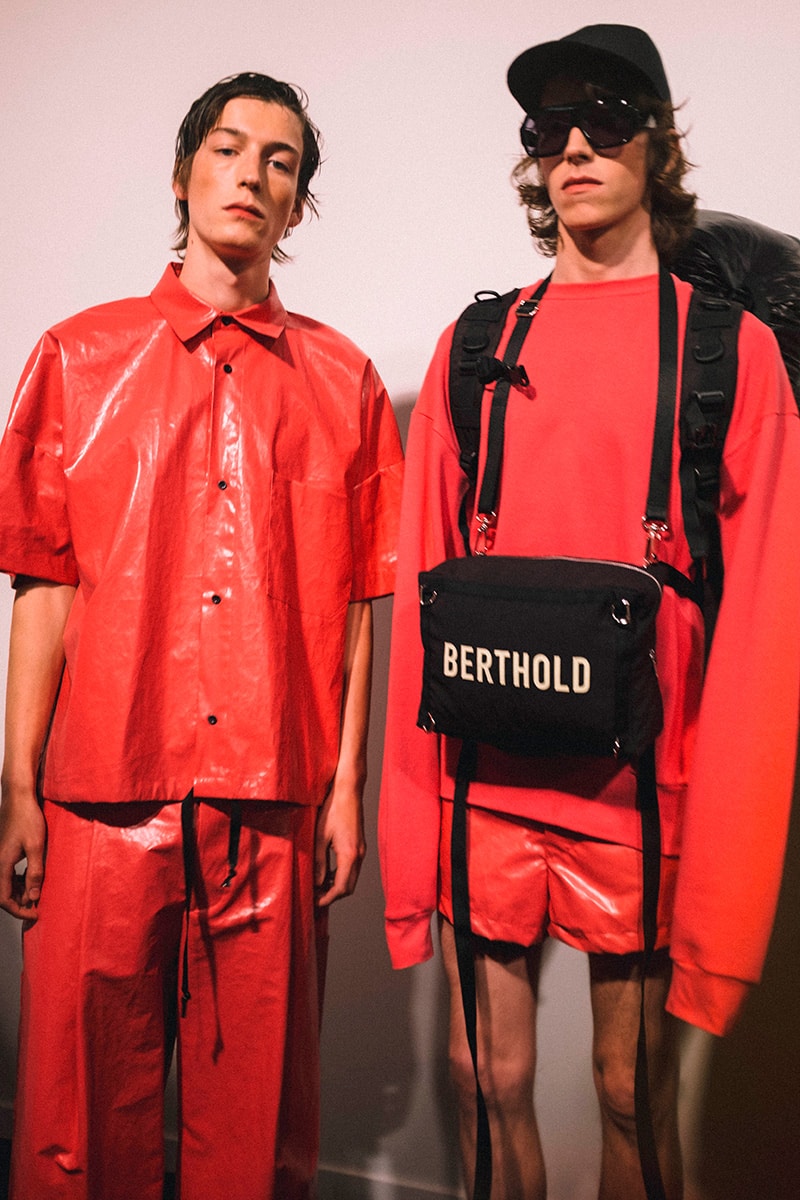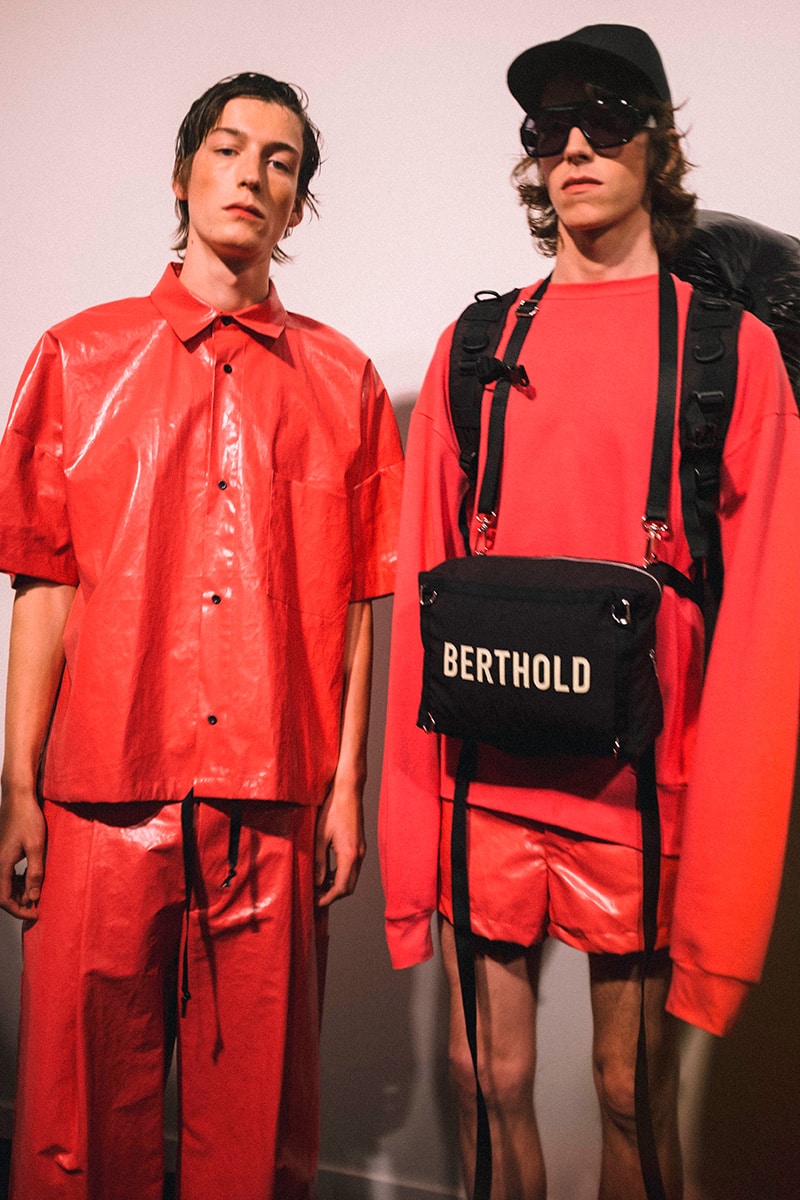 Photos by Antonio Eugenio in exclusive for Fucking Young!