Swedish brand WEEKDAY continues to be on top of innovation and sustainability, encouraging a circular mindset and responsibility. Through several initiatives, like ReCNSTRCT Limited Edition and Curated Second Hand, the brand gives a limitless creative mission to their design team to create circular collections using clothes from previous seasons. The designers are encouraged to think creatively and individually, to see how much they could transform something old into something new. The result is a capsule collection of reconstructed stand-out pieces with a touch of Y2K. With a circular fashion mindset and focus on finally being outside again, each piece gives off a fresh summer feeling and can effortlessly be styled for hot summer days in the city that end with a dip in the lake or sea.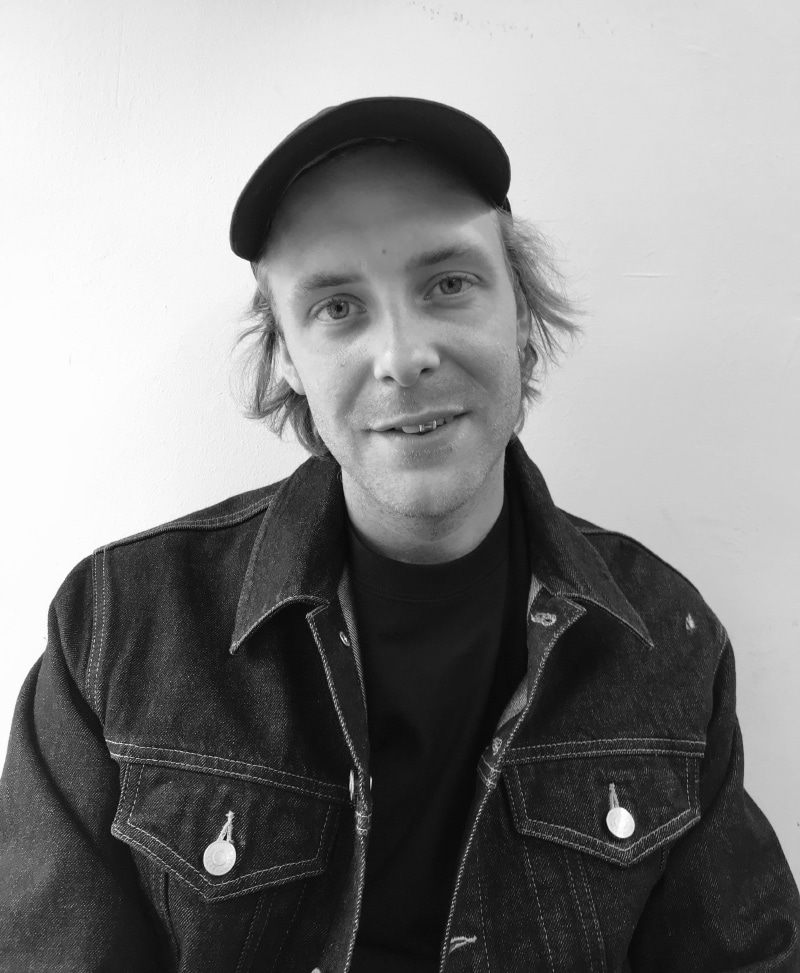 We had the chance to talk with Per Axén, one of the designers responsible for this great change in the industry, and here's what he told us:
Hello Per! Denim has always been a key piece in Weekday collections, but at the same time, Denim production is highly polluting for the environment. What have you done to solve this problem?
We love denim and it's been at our core since the start, so we make sure we do jeans well. All our denim styles are made from organic cotton since 2015 and increasing the share of recycled cotton and other low-impact material options is one of our top priorities. This year, we've reached the goal of having at least 5% recycled cotton in all jeans, with some styles having up to 20% recycled cotton, and we work to constantly increase this share. Some perhaps not so exciting but important goals we've recently reached are that metal buttons and rivets are all Natural Finish or Eco Finish from YKK Fastening Products Group, and all zipper tape and thread are made from 100% recycled polyester. We've also introduced Hemp and organic cotton blends in two denim styles from fall 2021 with the hope of increasing the share already for 2022. Alongside hemp, we constantly explore other alternatives to cotton. This year we also introduced Body Scan Jeans, a made-on-demand innovation, at our store at Götgatan in Stockholm, and our Limited Edition collections allows for us to upcycle unsold denim garments and thus take full advantage of the resources. We also work with I:collect, collecting garments from our customers and making sure they are taken care of in the best way. Another very important aspect is that we constantly consider sustainability when we design; how can we design a pair of jeans so that they will last for as long as possible while at the same time reducing unnecessary material? This means finding new solutions and considering everything from material selection, how to avoid typical wear, and removal of unnecessary materials such as patches and care labels, both in product and packaging.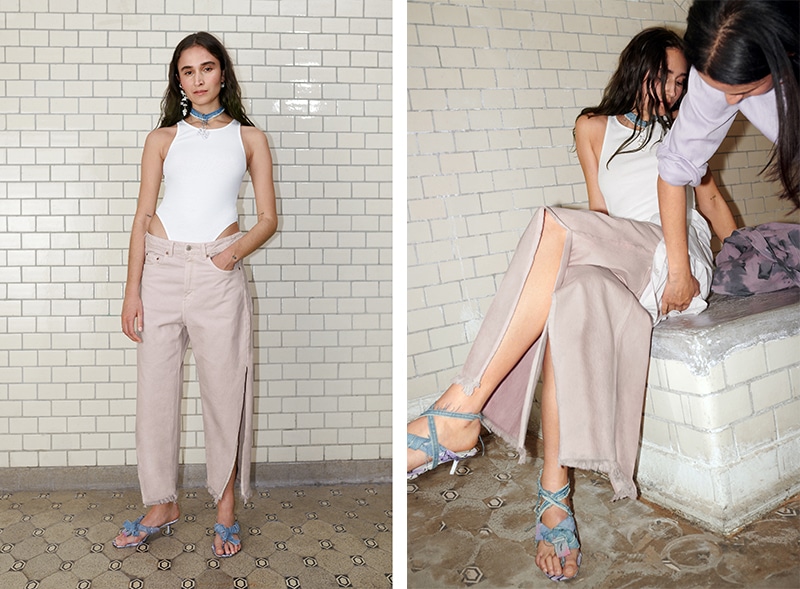 Jeans designed by Per Axén for ReCNSTRCT Limited Edition by WEEKDAY
Does this process implement in this collection affect quality or design?
As we had limited access to our design studio when making this collection, we improvised a lot and used the resources we had at home. As we were using pieces from previous collections, we did a lot of reworking and reconstructing. I wouldn't say the process affected the quality at all, but instead ended up giving the garments new life in the form of new design. It's very exciting to work in this way, having already drawn lines, it's a bit like doing that drawing game when you fold and continue on each other's work, with different creators leaving their mark on the end result. And in a way, the method actually has a positive effect on quality, as you have the possibility of strengthening shortcomings in both quality and design.
Tell us more about the "ReCNSTRCT Limited Edition" and the "Curated Second Hand" collections/initiatives.
For the ReCNSTRCT collection, our design team was given a creative challenge: to do a circular collection using clothes from previous seasons. The framework we were given was that we had to use the color white as the base and pink hues as accent. Another element of this idea was for the designers to think creatively and individually, and see how much they could transform something old into something new.
As for Weekday Curated Second-Hand: second-hand has always been at the core of our brand. We know our customers integrate pre-owned pieces into their style. We think it's important for us as a brand to do what we can in terms of reinforcing the circular mindset directly into our community. We're starting our Curated Second-Hand in Stockholm with a store-in-store upstairs at our Drottninggatan location. Our customers will be able to browse specially curated pre-loved pieces and even be able to sell their own fashion with us. A dream would be to see Weekday Curated Second-Hand in all our markets, and eventually have a digital network so that our community can explore and connect with other cities in our markets.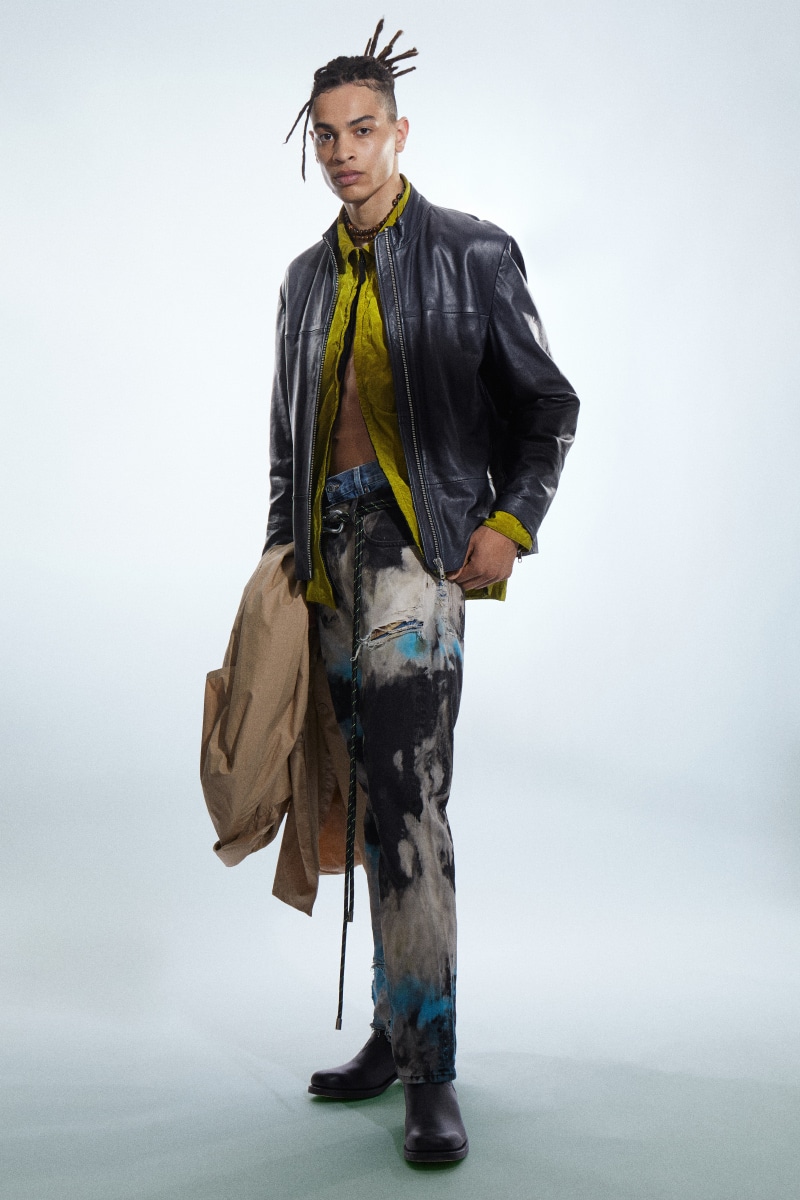 Curated Second Hand Capsule Collection Courtesy by WEEKDAY
Do you think circular fashion is the future?
I think a lot about being able to make positive and sustainable changes within the fashion industry. A lot of the work we do now, at Weekday, is about fundamentally challenging the perception of waste, making an unwanted thing a valuable resource. I think this is the future, thinking in a circular way in all that we do, and I hope as many as possible will do the same.
What about genderless pieces? Is this also a way of being sustainable?
We have made unisex products throughout the years. Back in 2013, we did our first S/HE collection and since then we have created pieces, collections and collabs that don't really have a specific gender in mind. There are endless possibilities opening up as soon as you let go of the ideas of what is supposedly male or female.
Where do you source the deadstock to create this collection?
It is an ongoing and important part of Weekday ́s responsibility work to forecast, develop and produce our products closer to demand, and it has resulted in a positive effect on our deadstock levels. Limited Edition collections like this provide us with a great opportunity to upcycle unsold Weekday garments and take full advantage of these resources.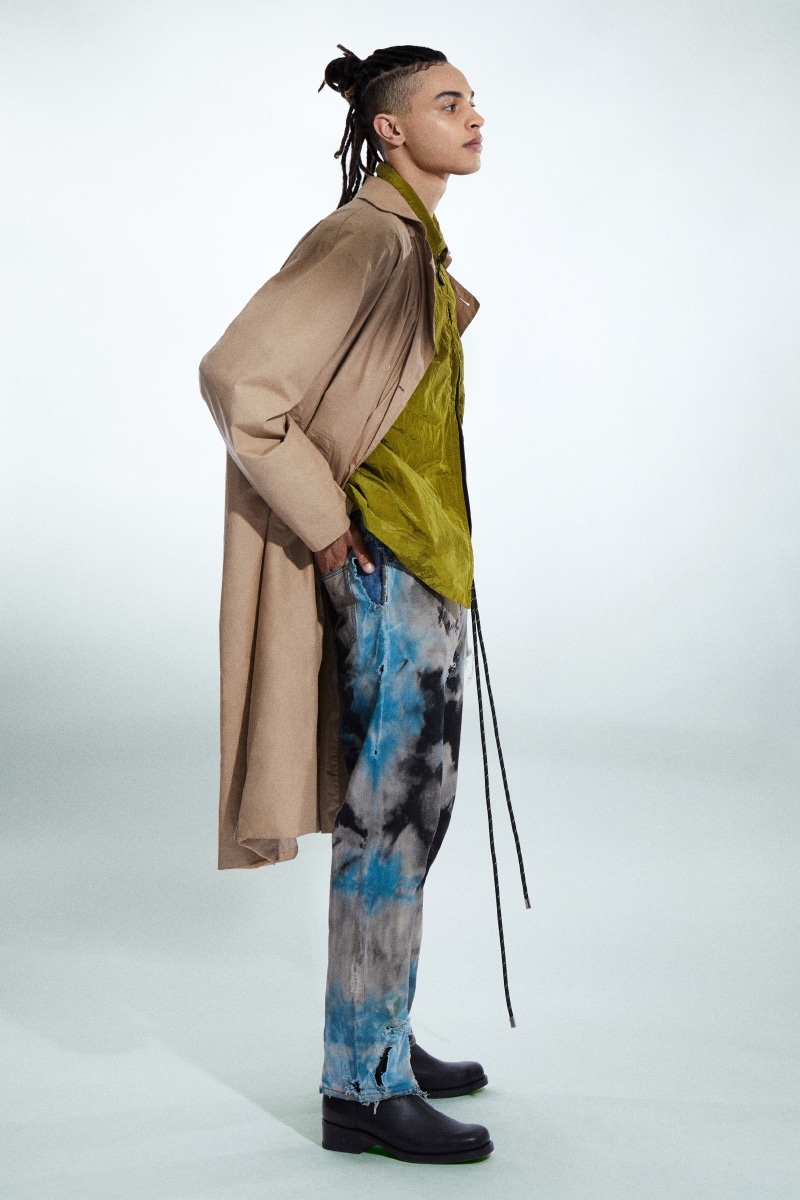 What are the obstacles you come across when creating such a collection? (Production, costs, etc.)
Of course, this was a new experience in terms of the remote working process but also a great and positive experience as most of the pieces were made at our homes by ourselves, so we had to improvise and use the resources we had at home. The process was all about reworking and reconstructing. I didn't really see any specific obstacles.
There are many brands, especially those with a large-scale production that make use of "greenwash". How can we educate the consumer to buy a truly sustainable product and not fall into the trap of a marketing move?
Customers are pretty aware, and I think generally they place higher demands on fashion brands today than in the past, which is a good thing. We are constantly trying to improve and become a more responsible brand by making changes in our range and by offering our customers more responsible alternatives. This project is one example, not only as an inspiration for how we can make so much from what already exists but also as an example of circularity in practice. We hope that we can make a positive impact and inform our customers who in turn can make more responsible choices with us.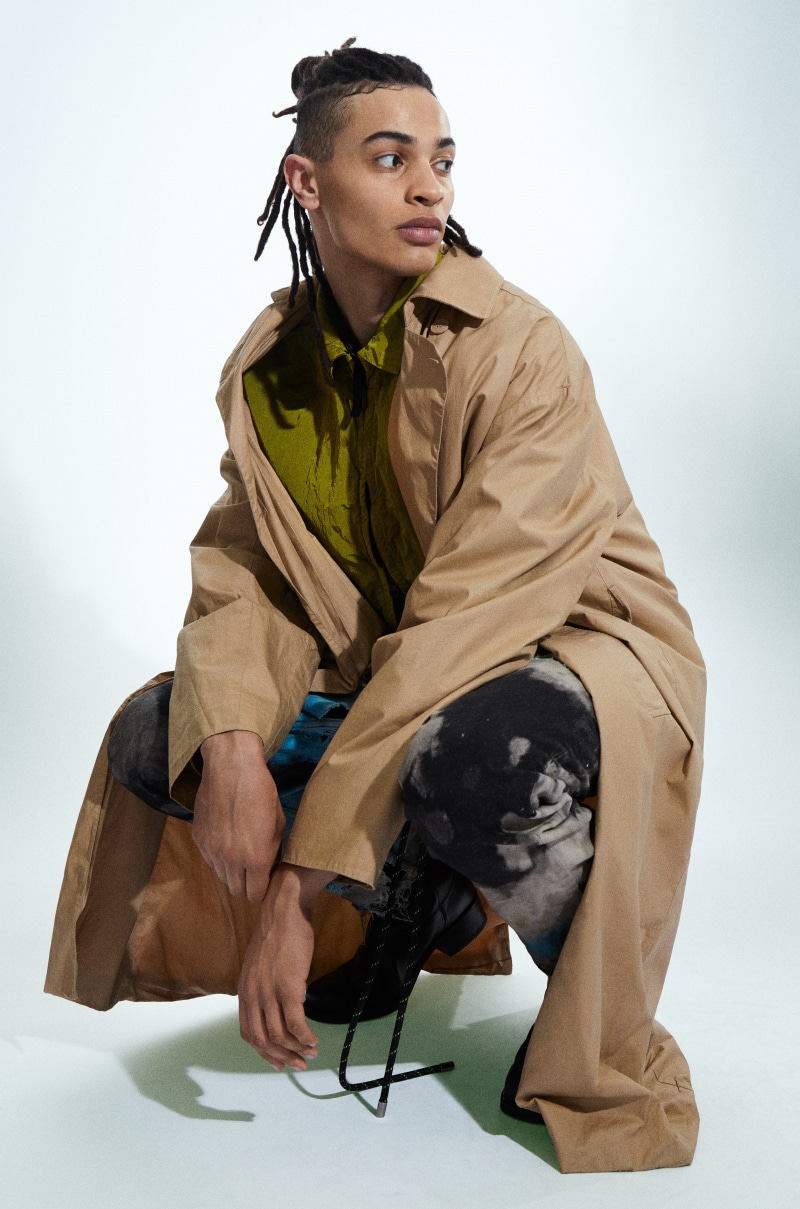 Is the production and consumption of sustainable fashion a new form of activism?
We think that circular fashion is becoming part of the norm, which we are happy about and want to be a part of. With the DIY culture and Y2K influences of reconstruct fashion, designers and brands seem to be collectively inspired to join the circular movement. We really think everybody should experiment with reconstructing clothes, even if you cannot sew, you can bring your clothes to a tailor with your idea. Also, shopping second-hand and vintage is always a fun experience and should be even more mainstream.
What does "Fucking Young" means to you?
I've followed and read FY since I studied fashion and always found it inspiring.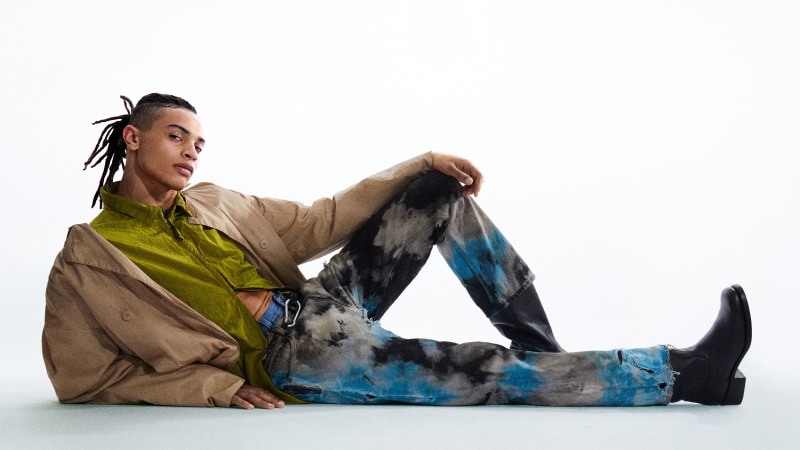 Images: Curated Second Hand Capsule Collection Courtesy by WEEKDAY