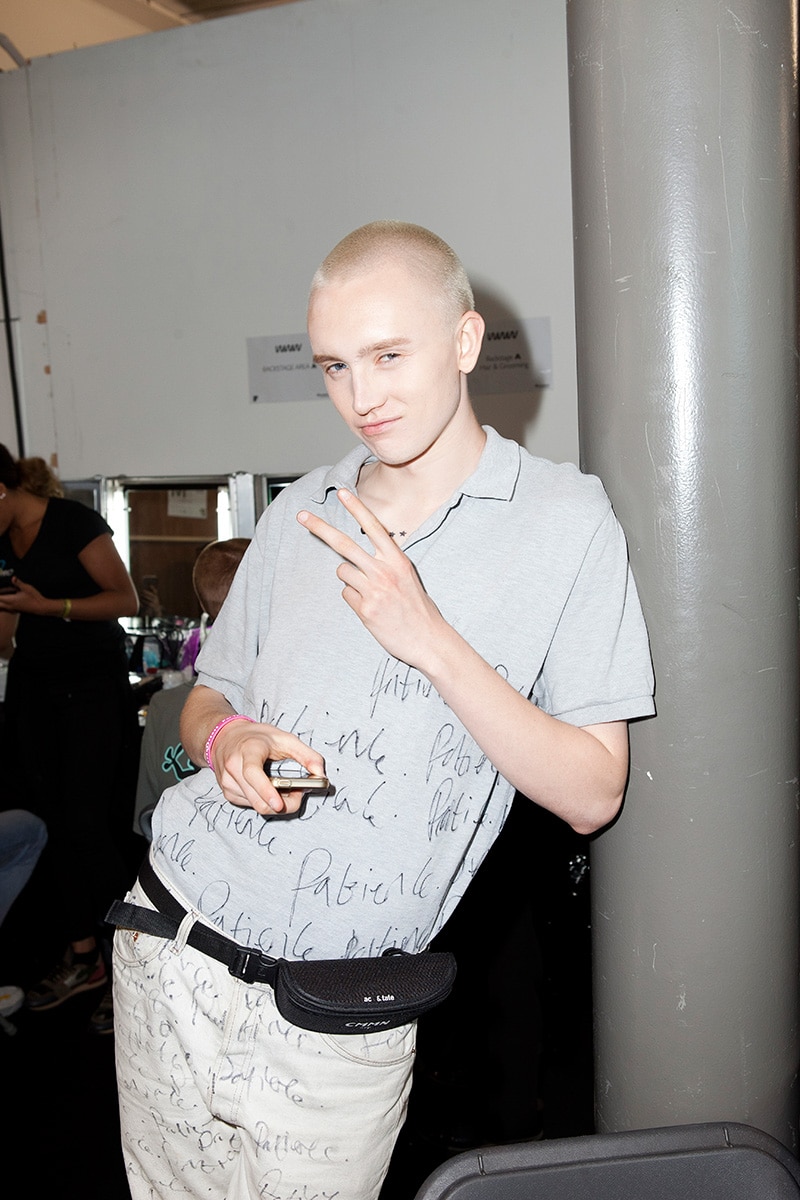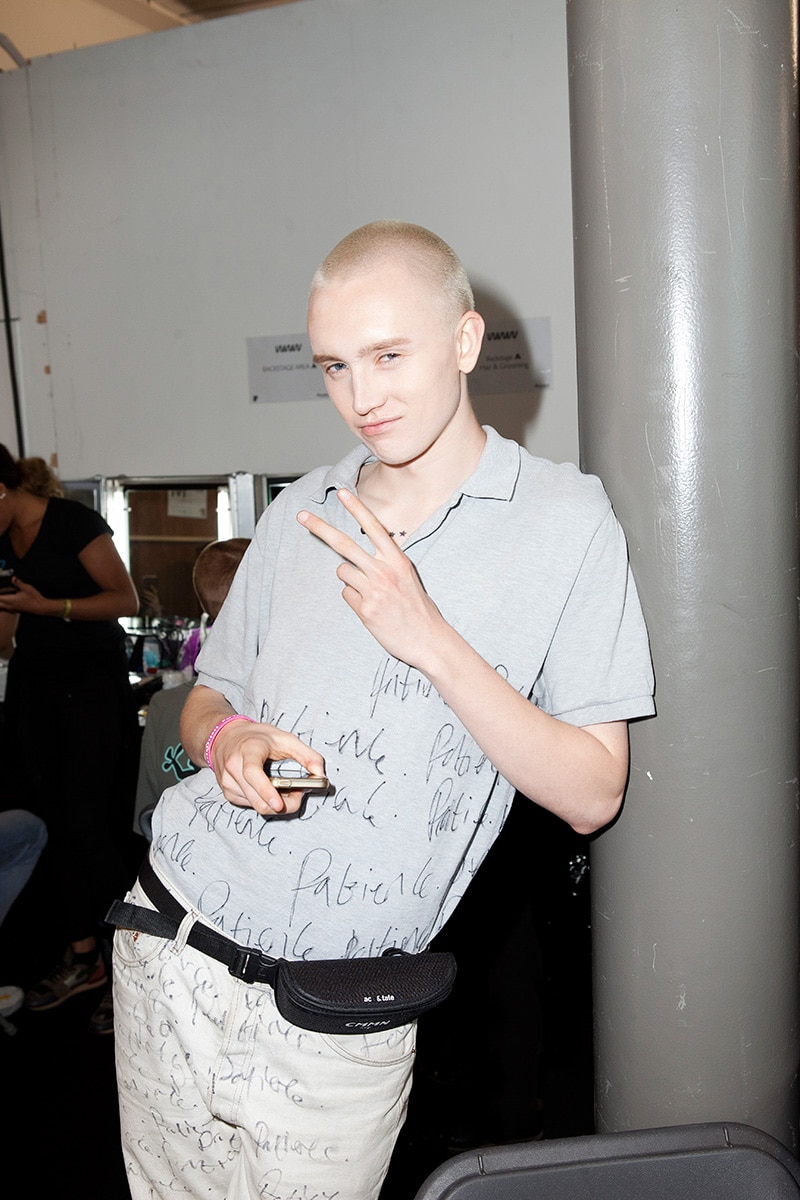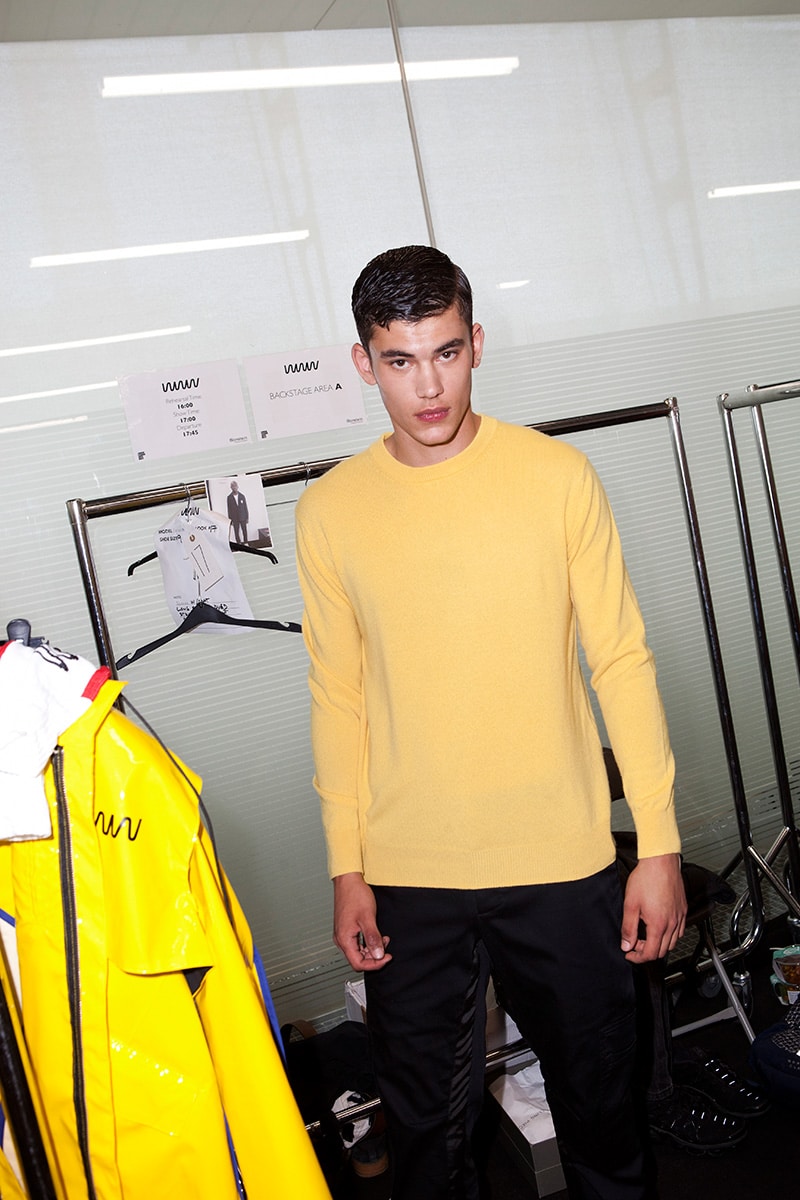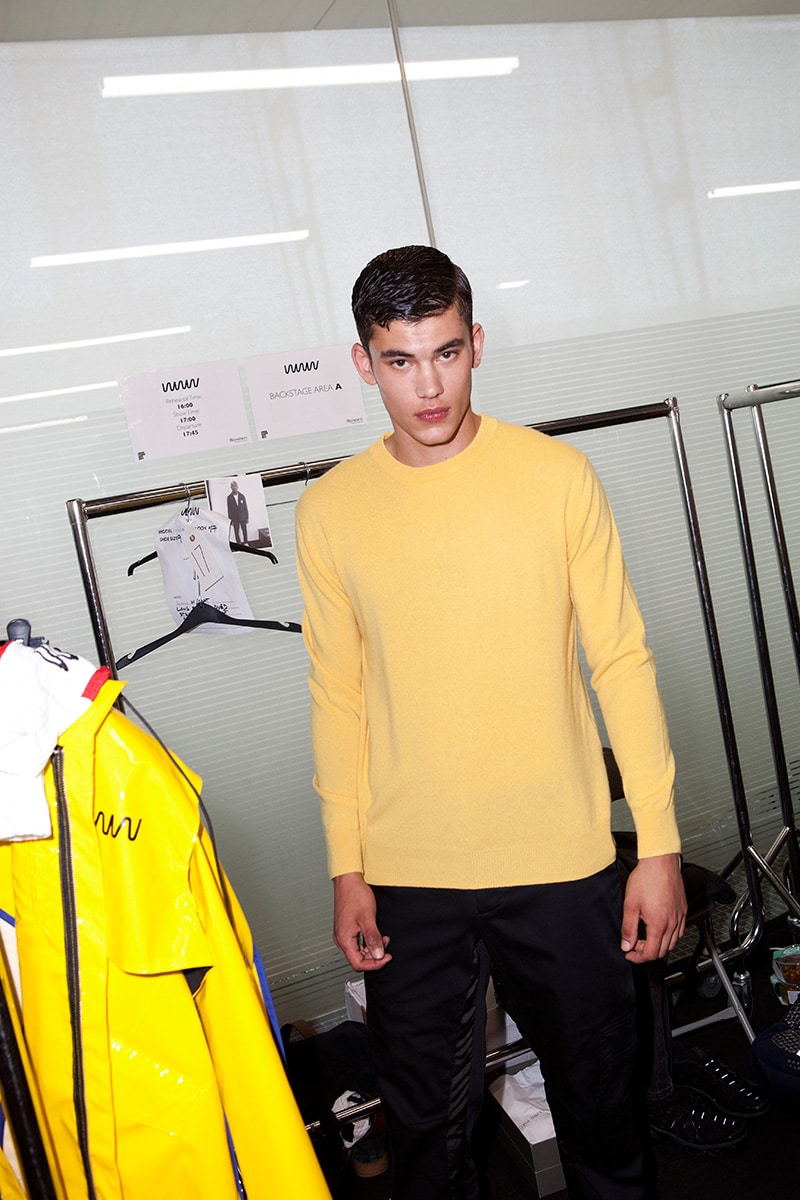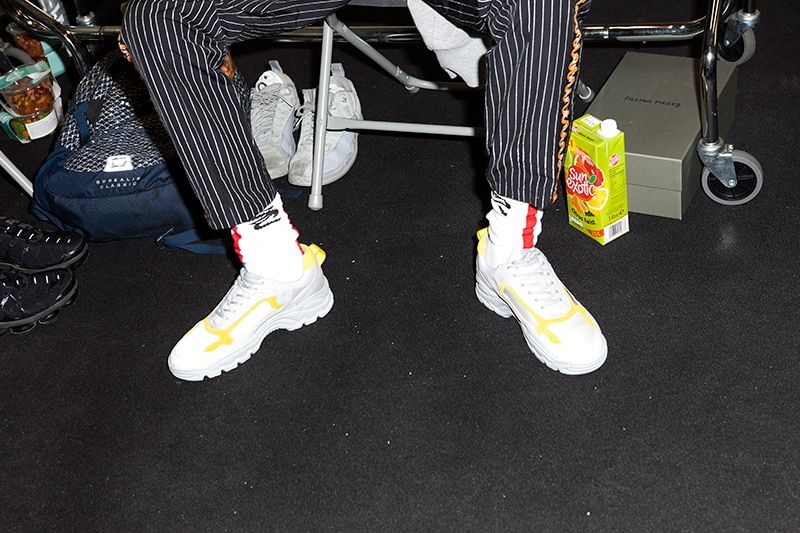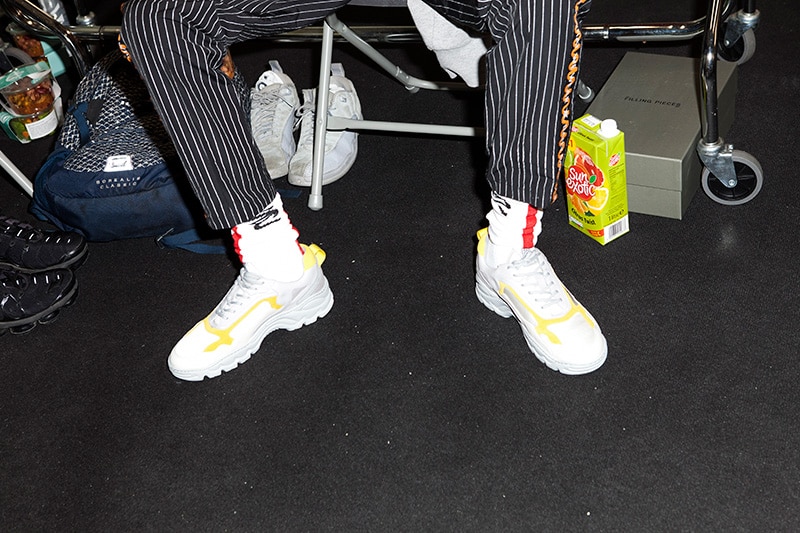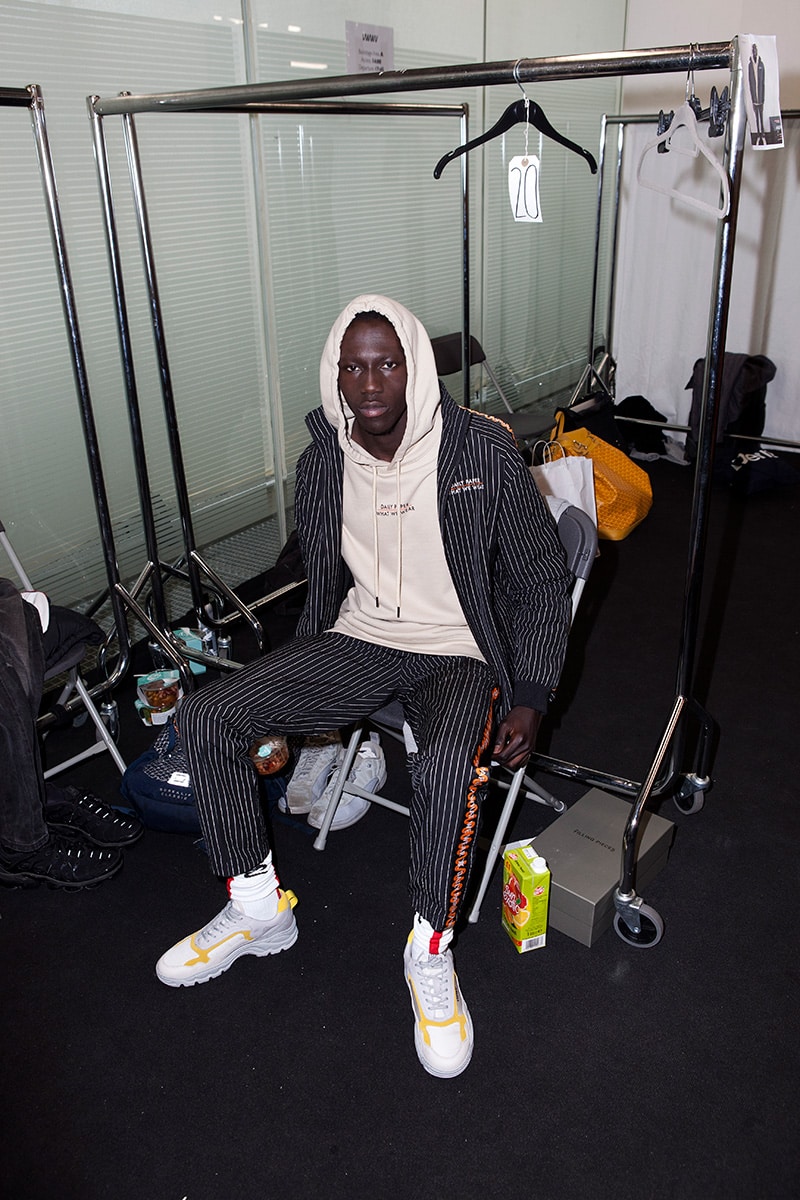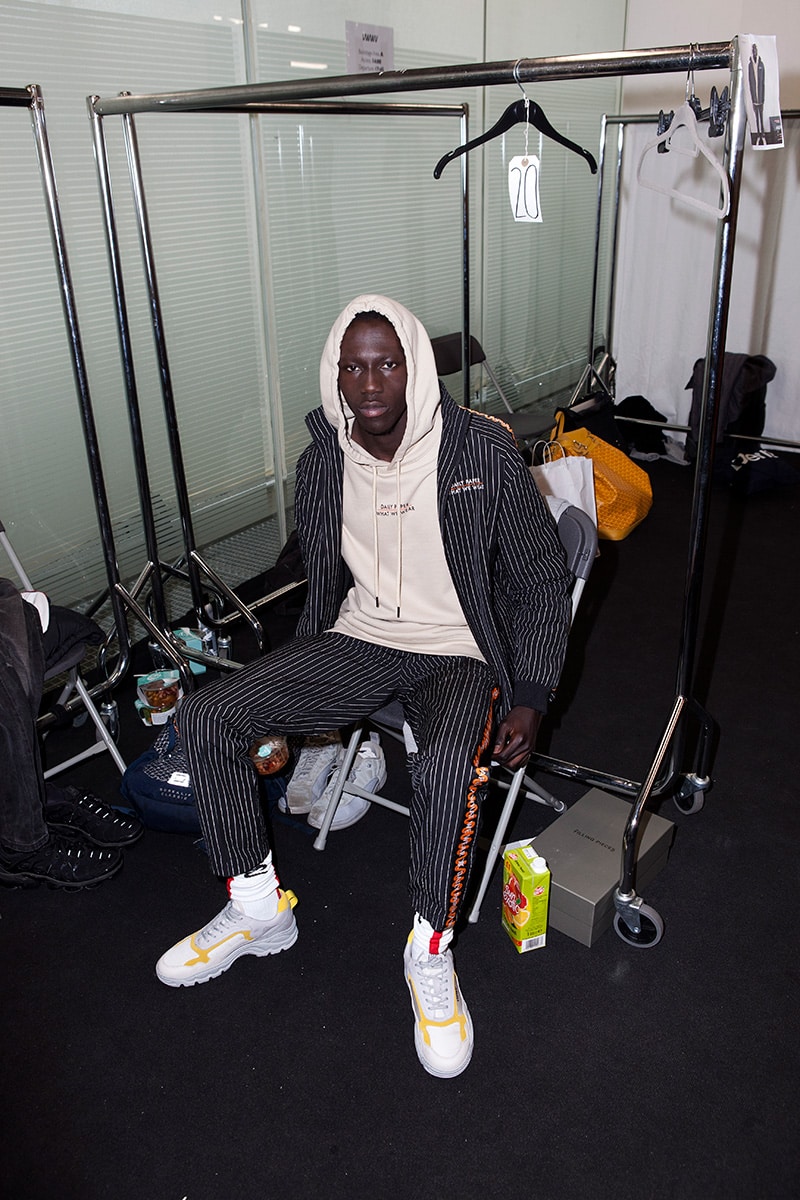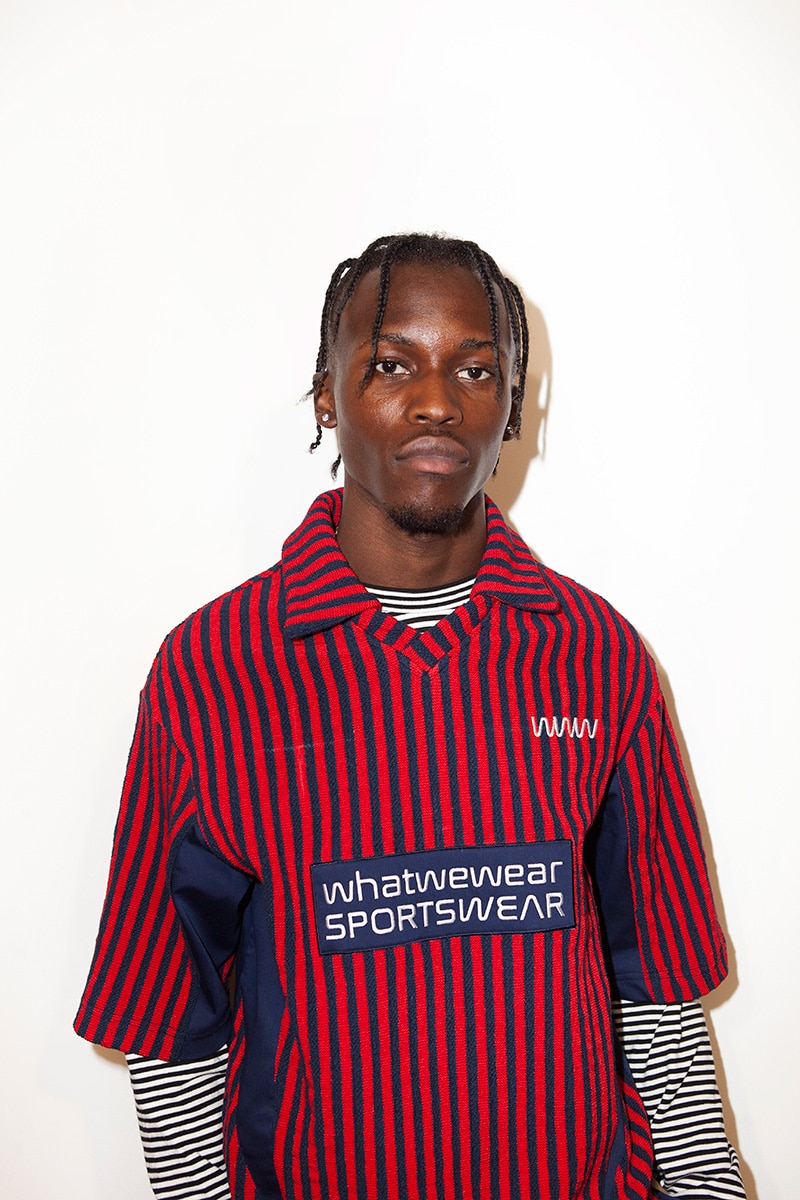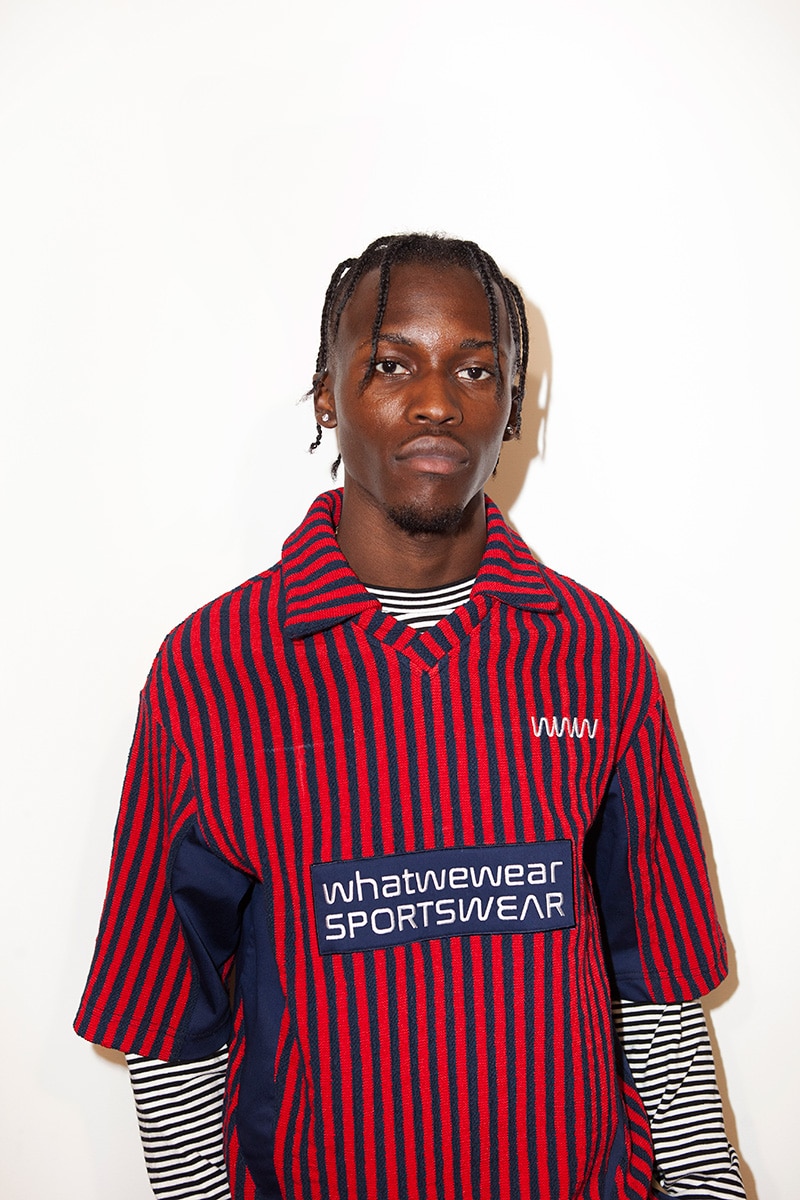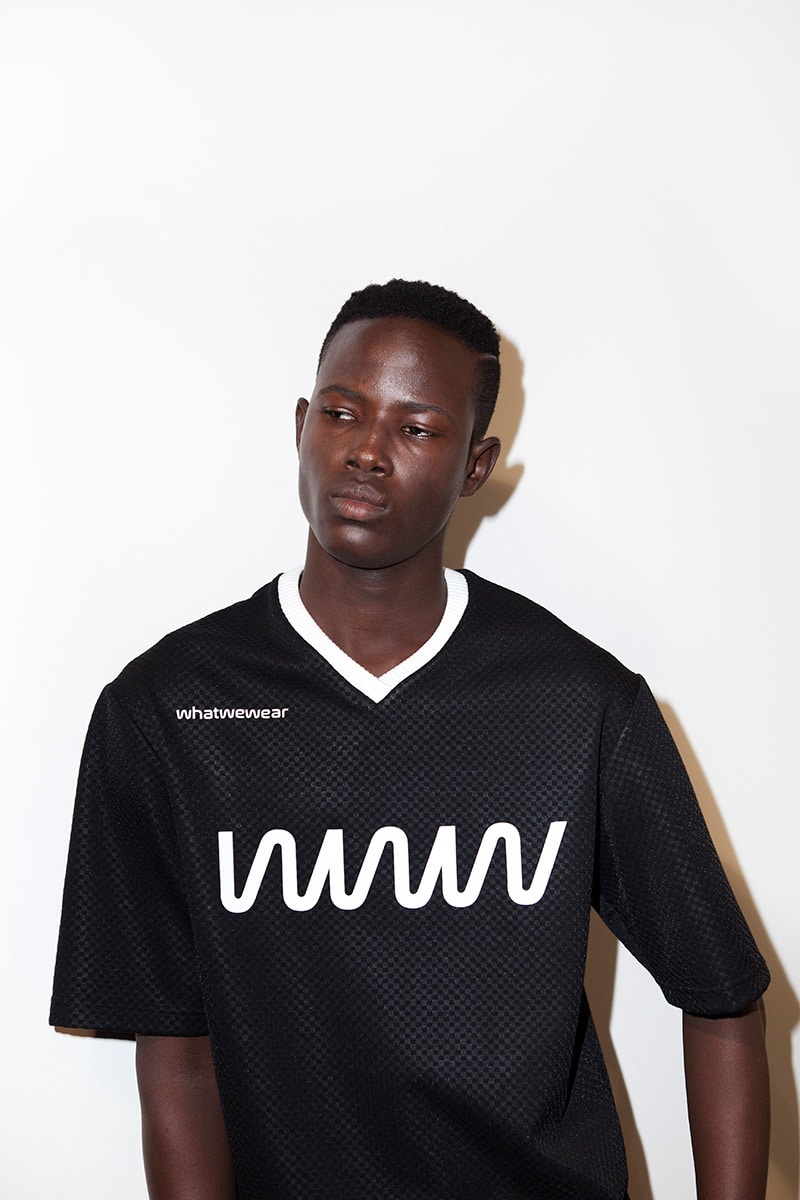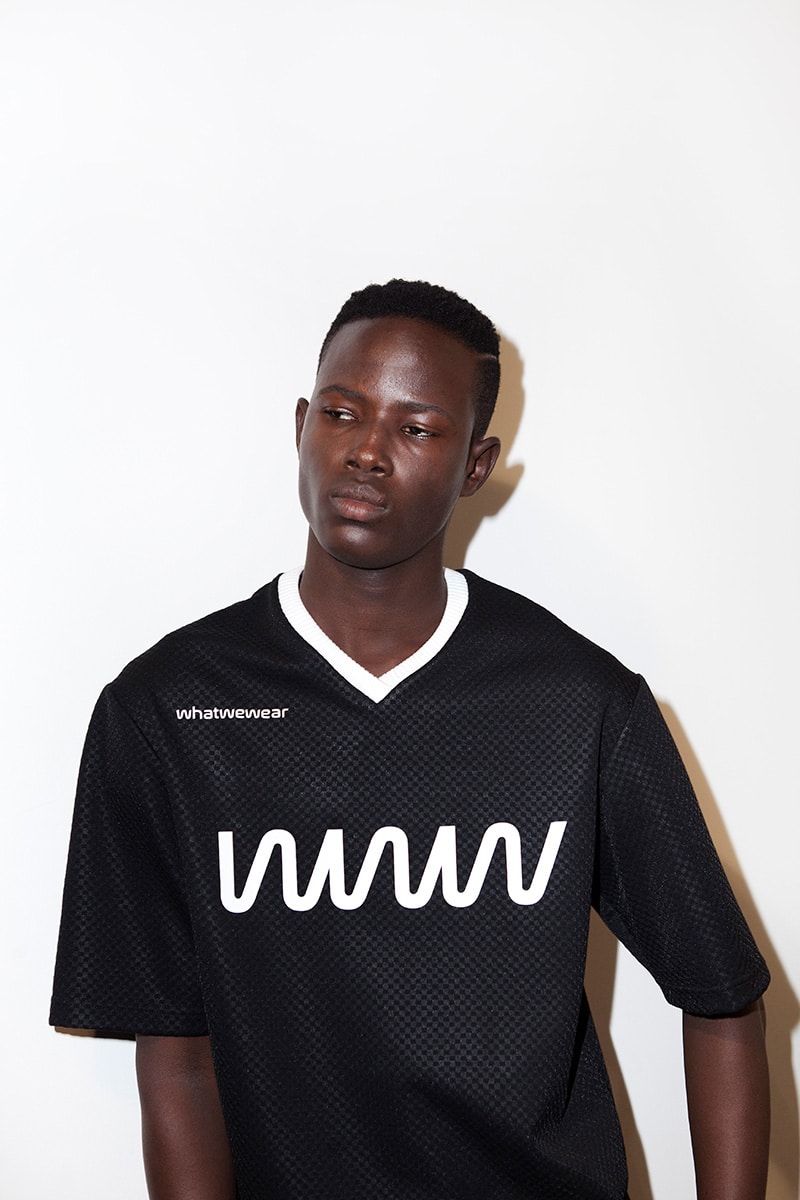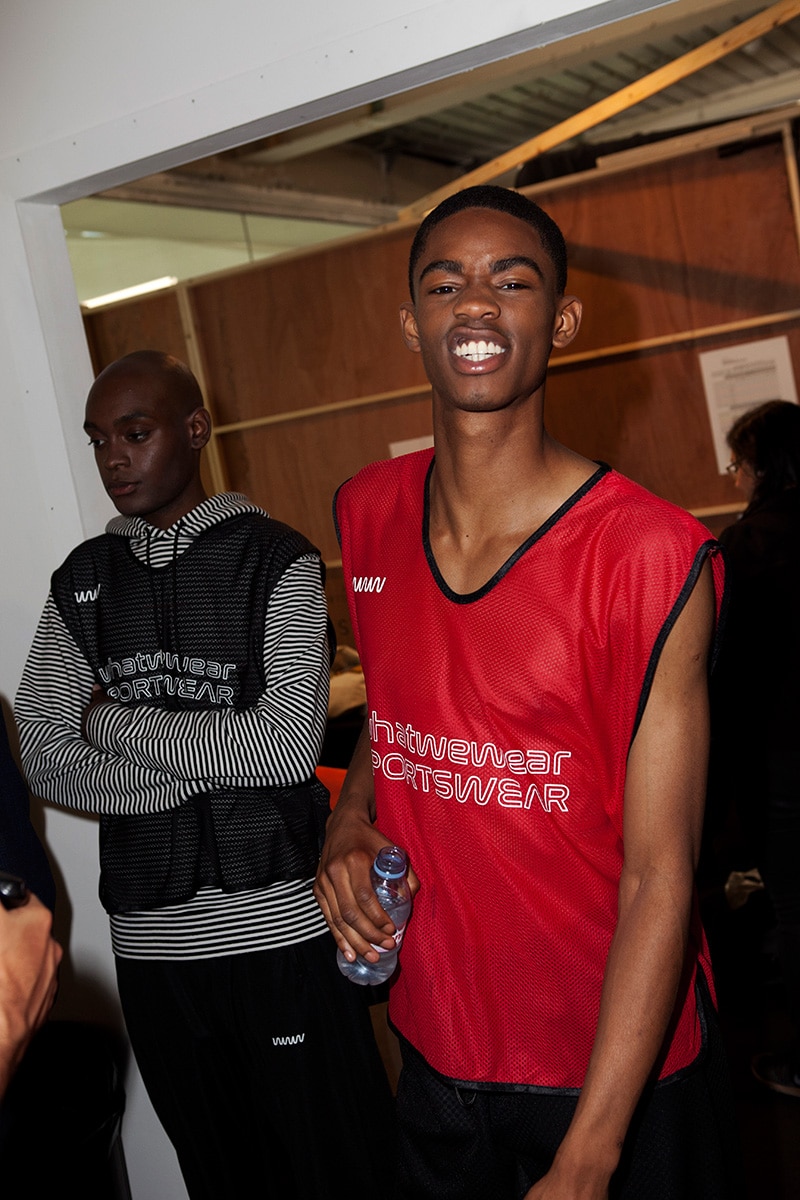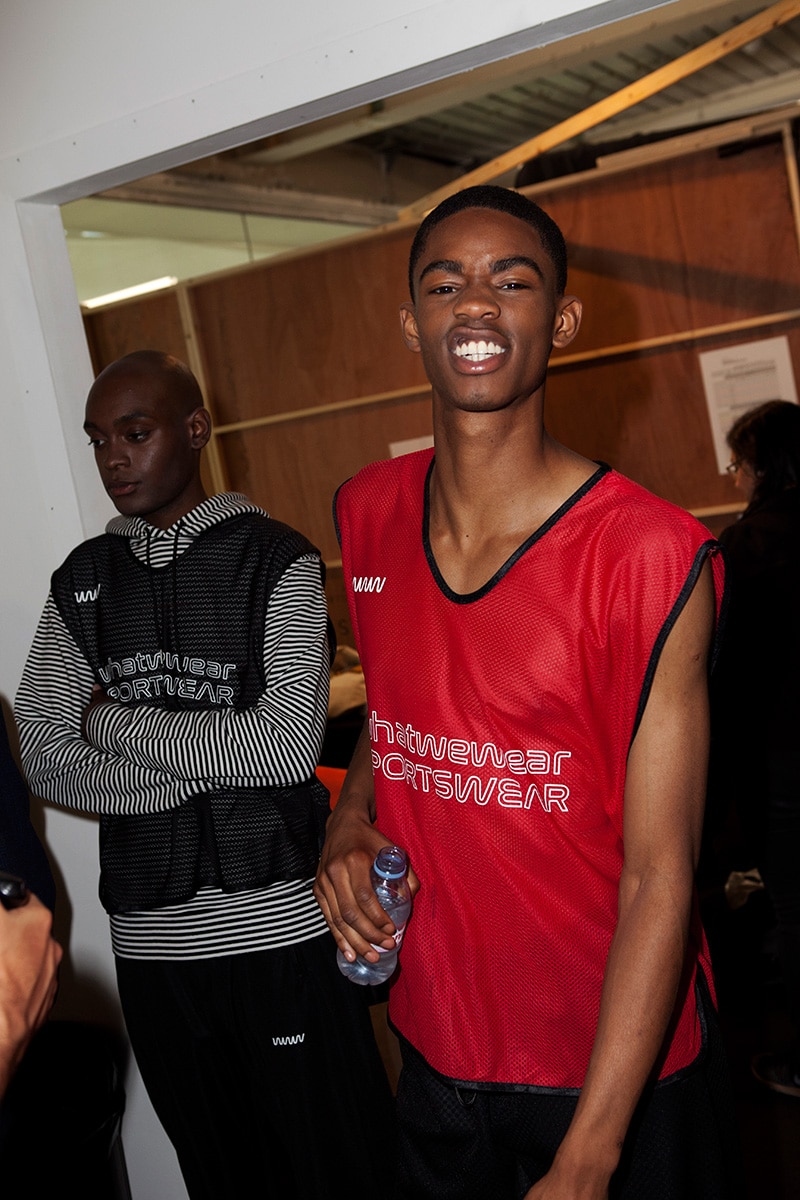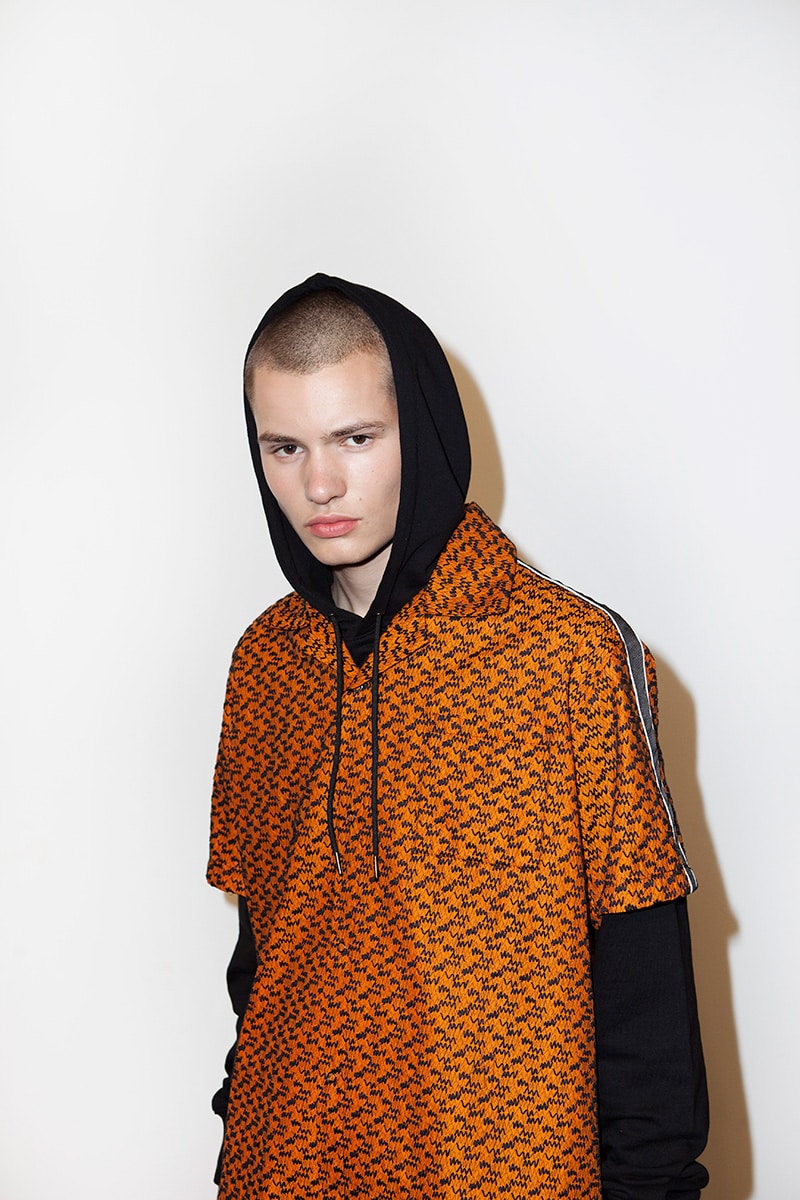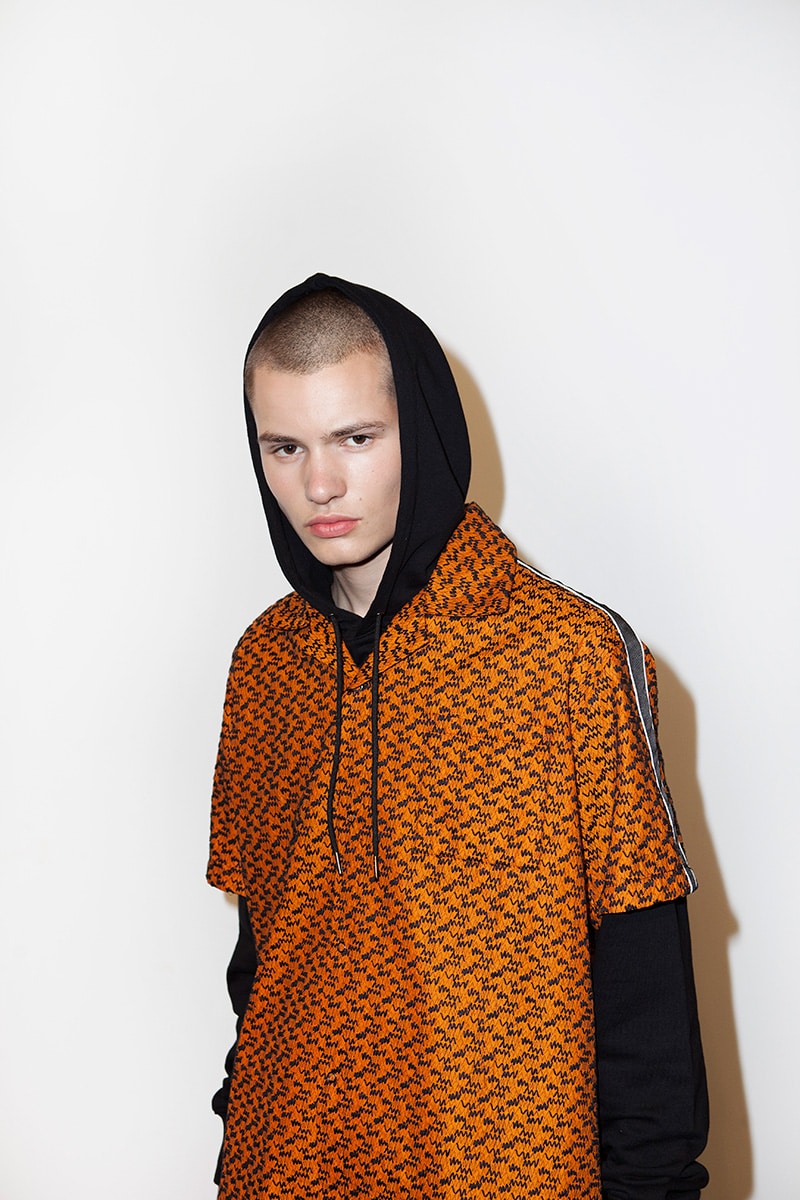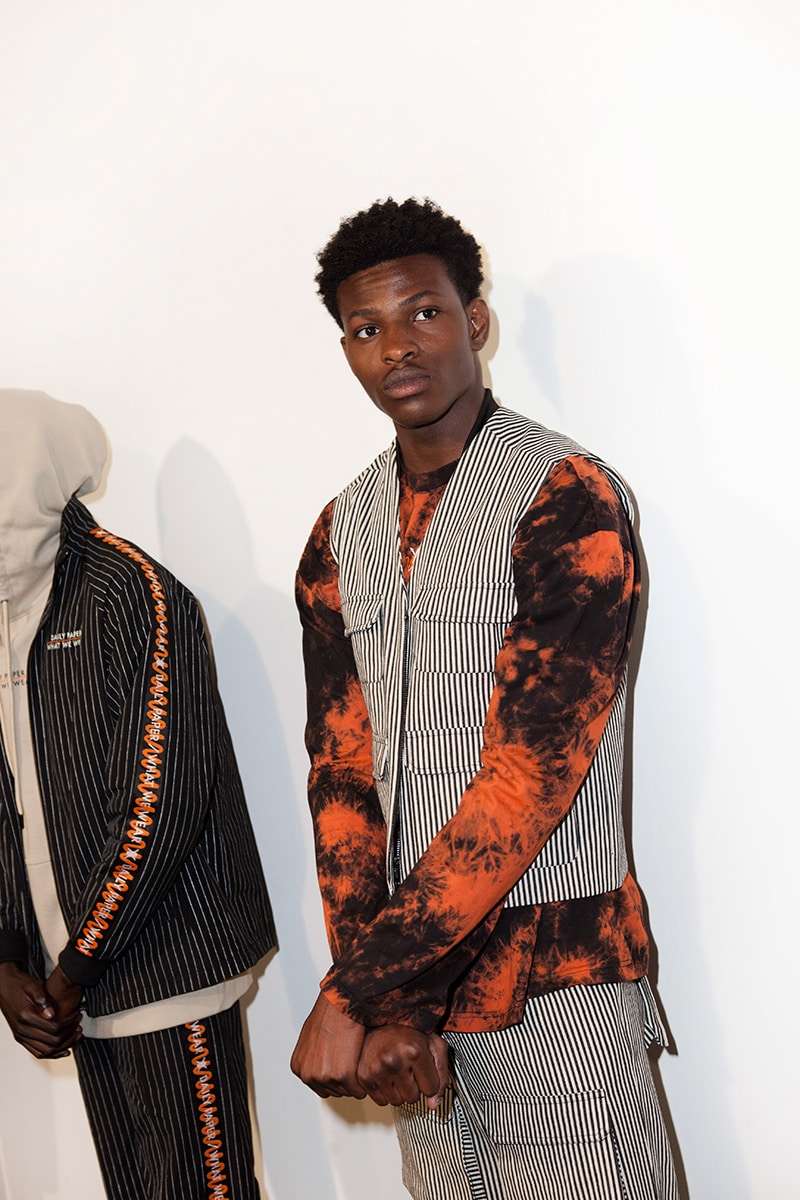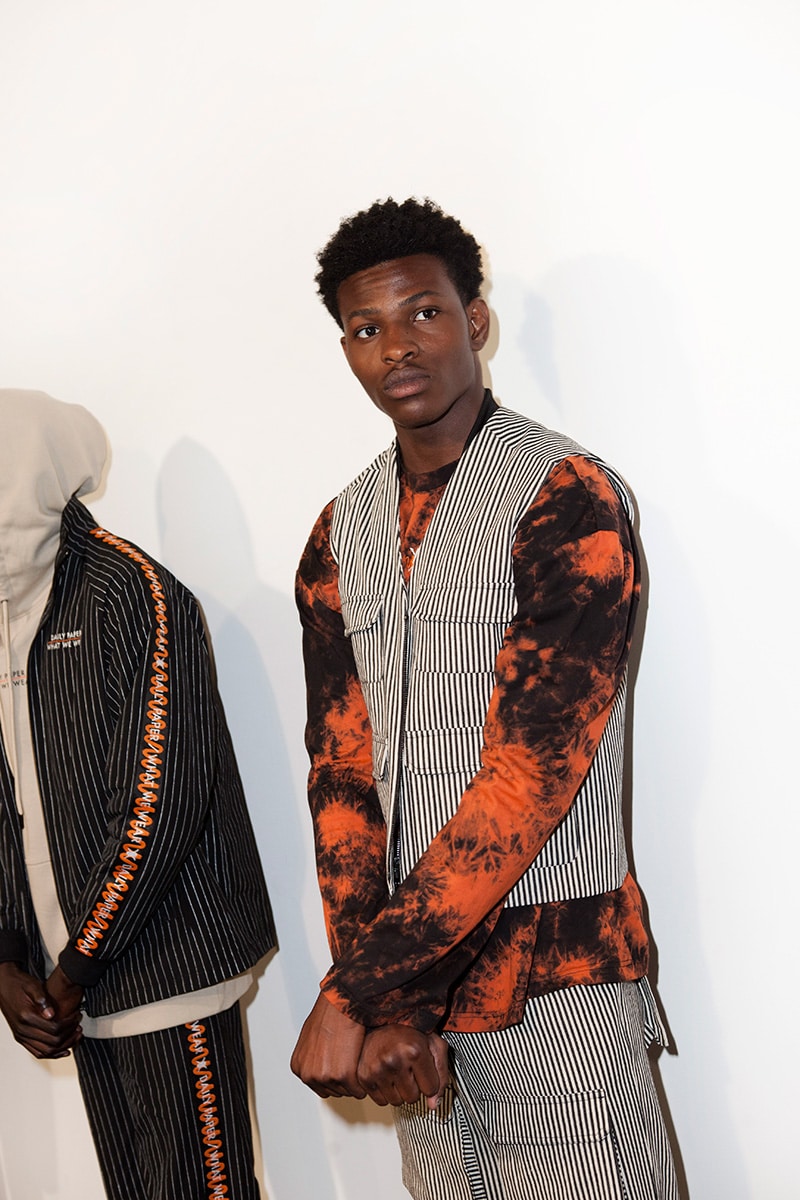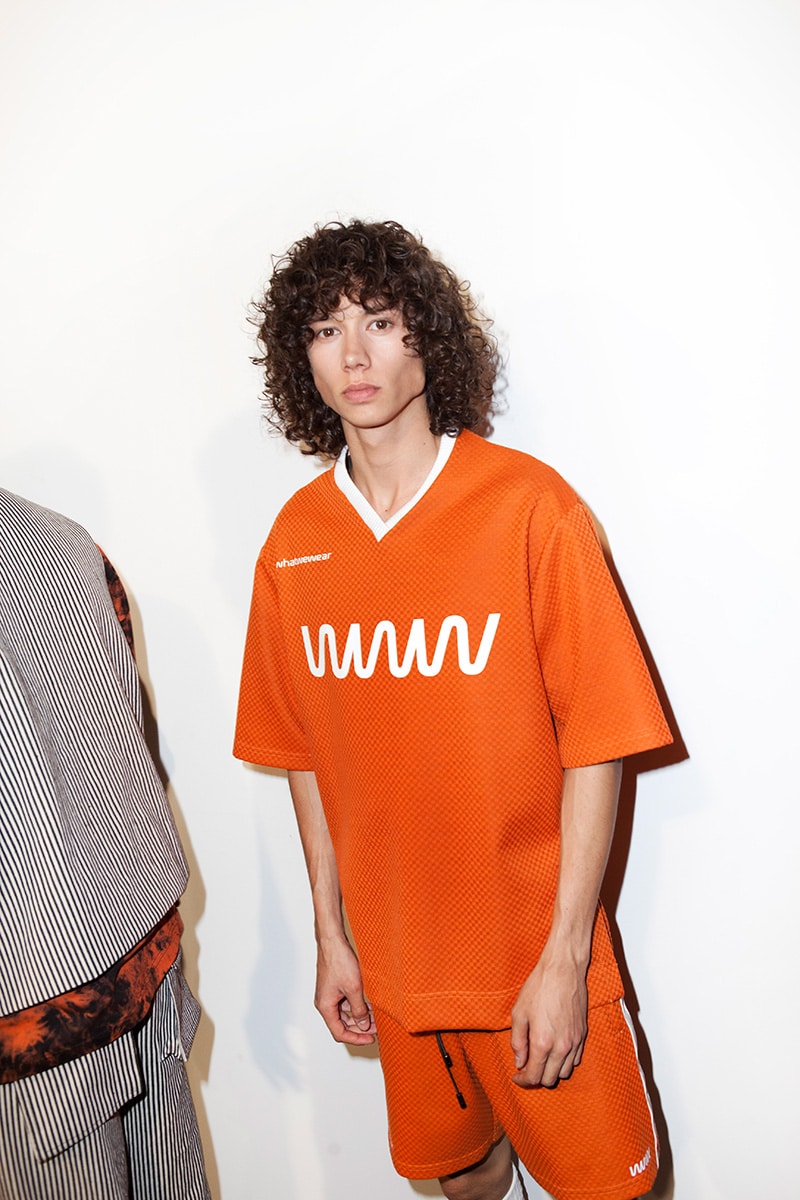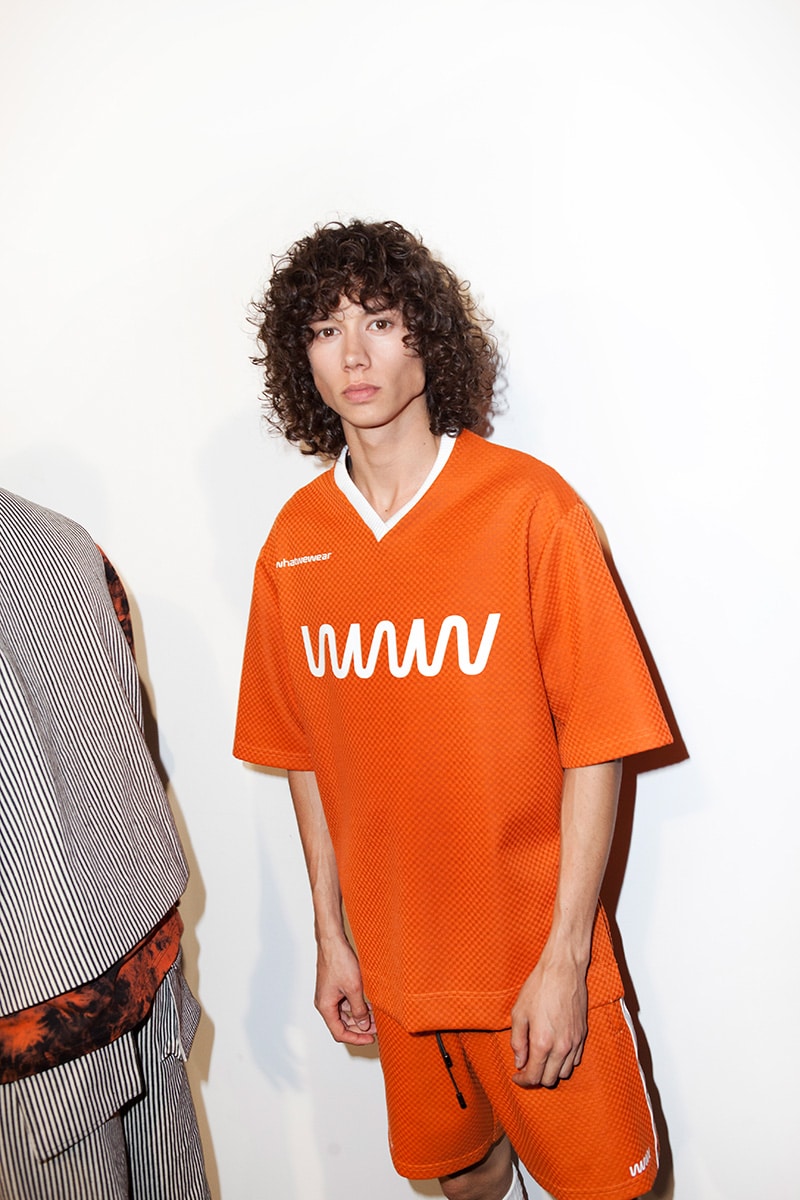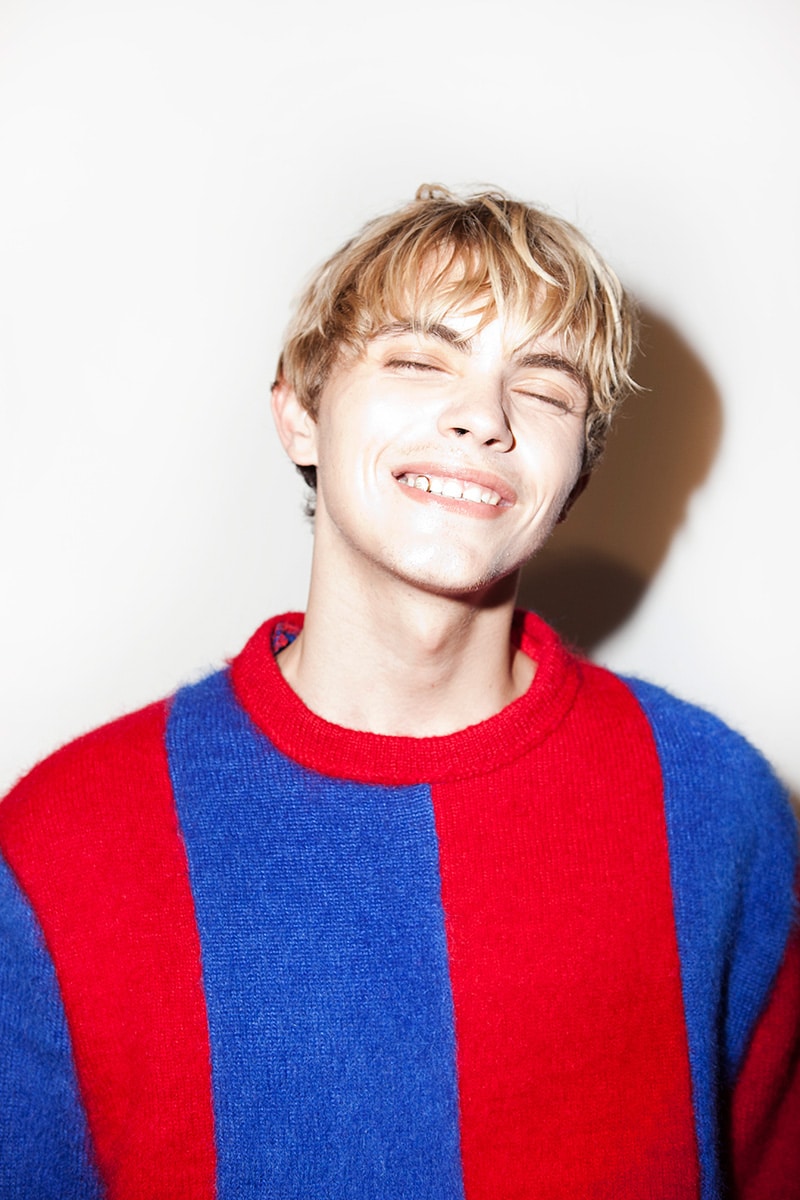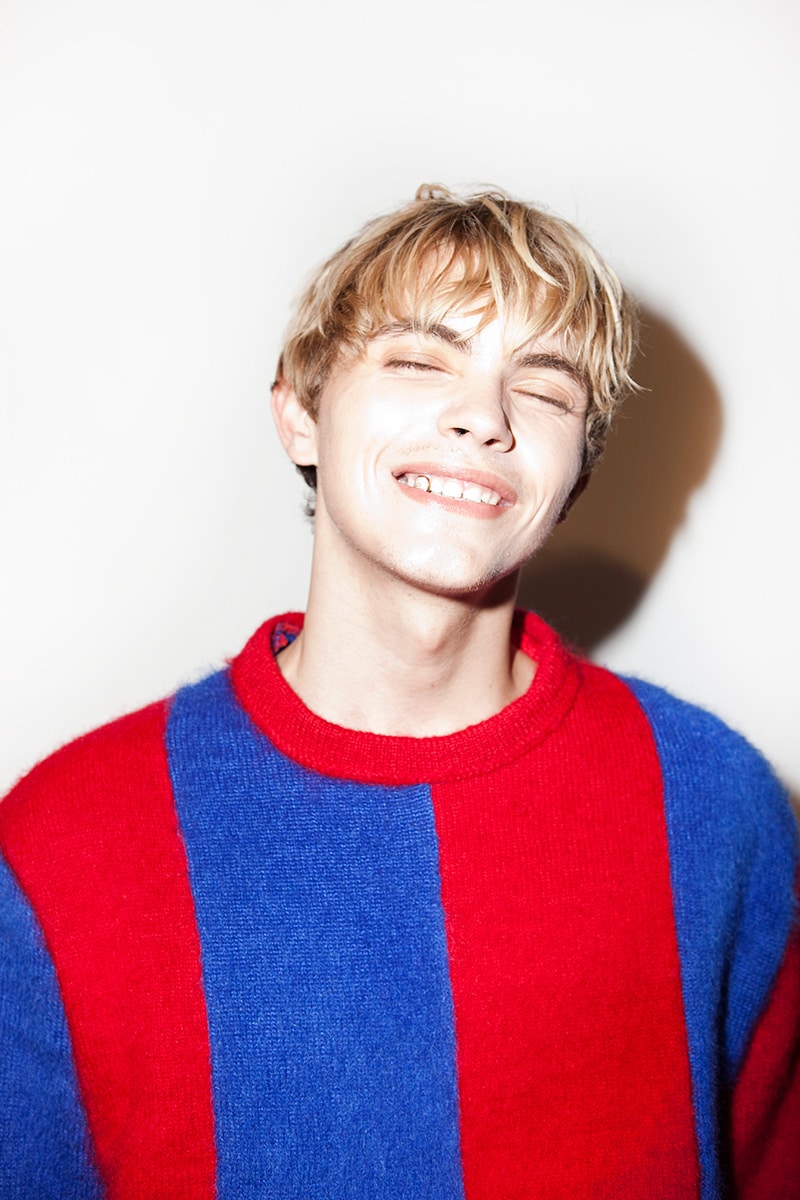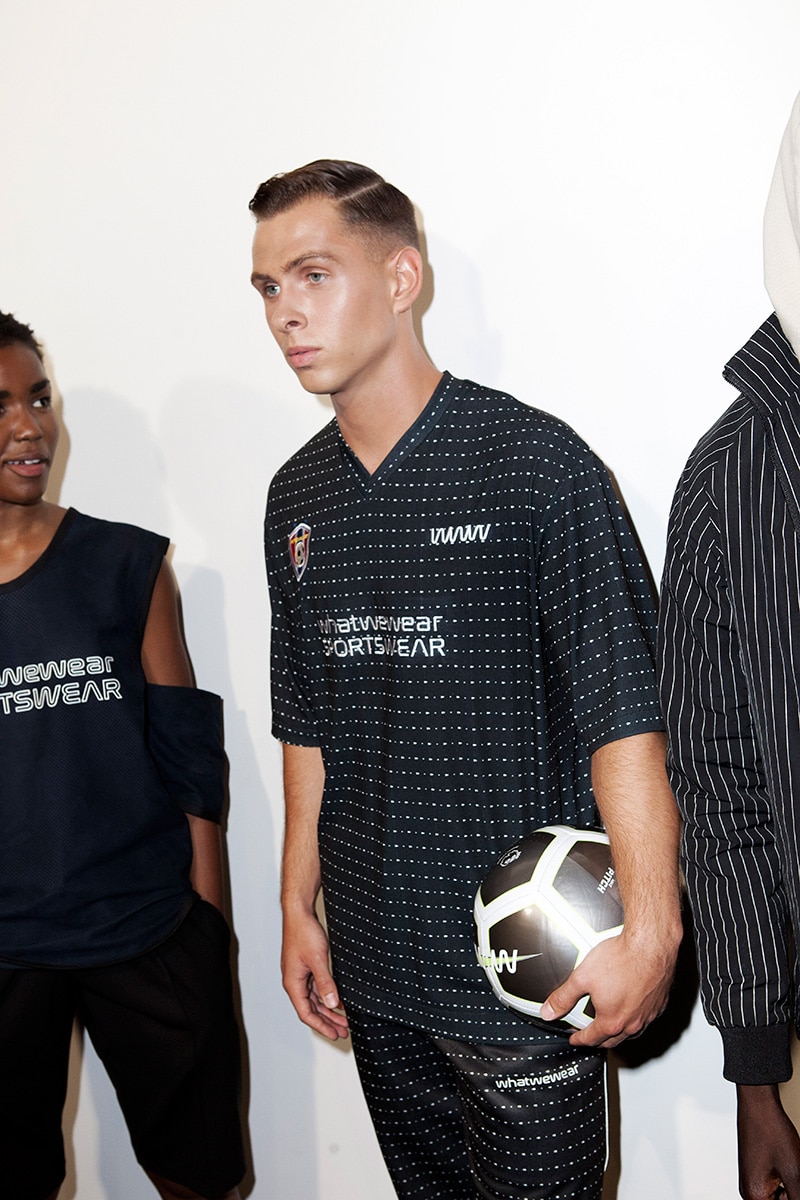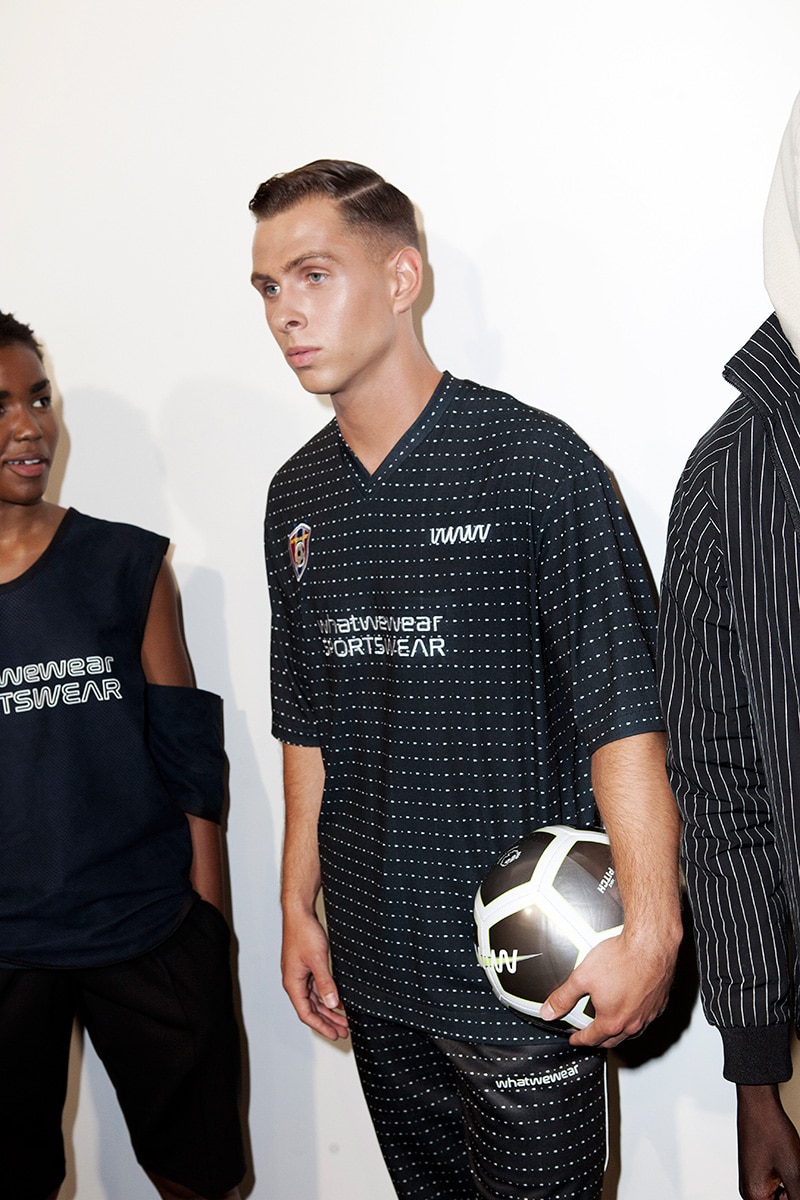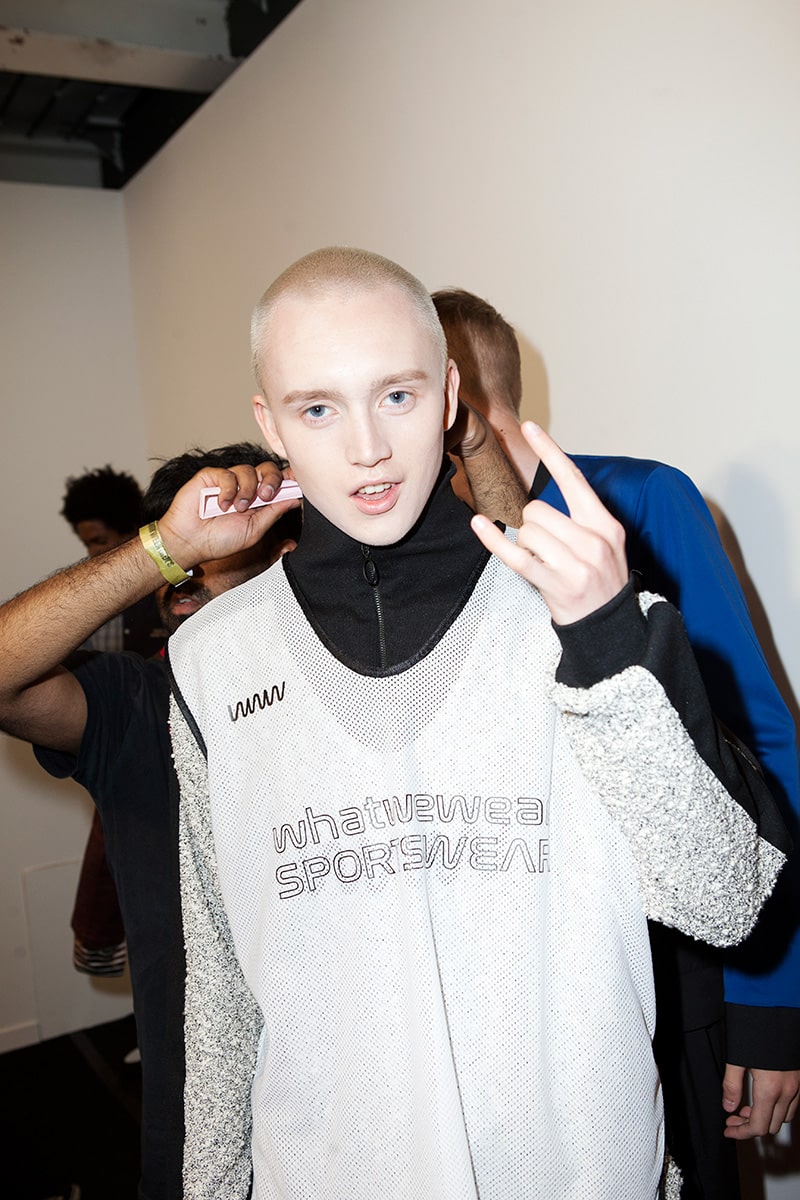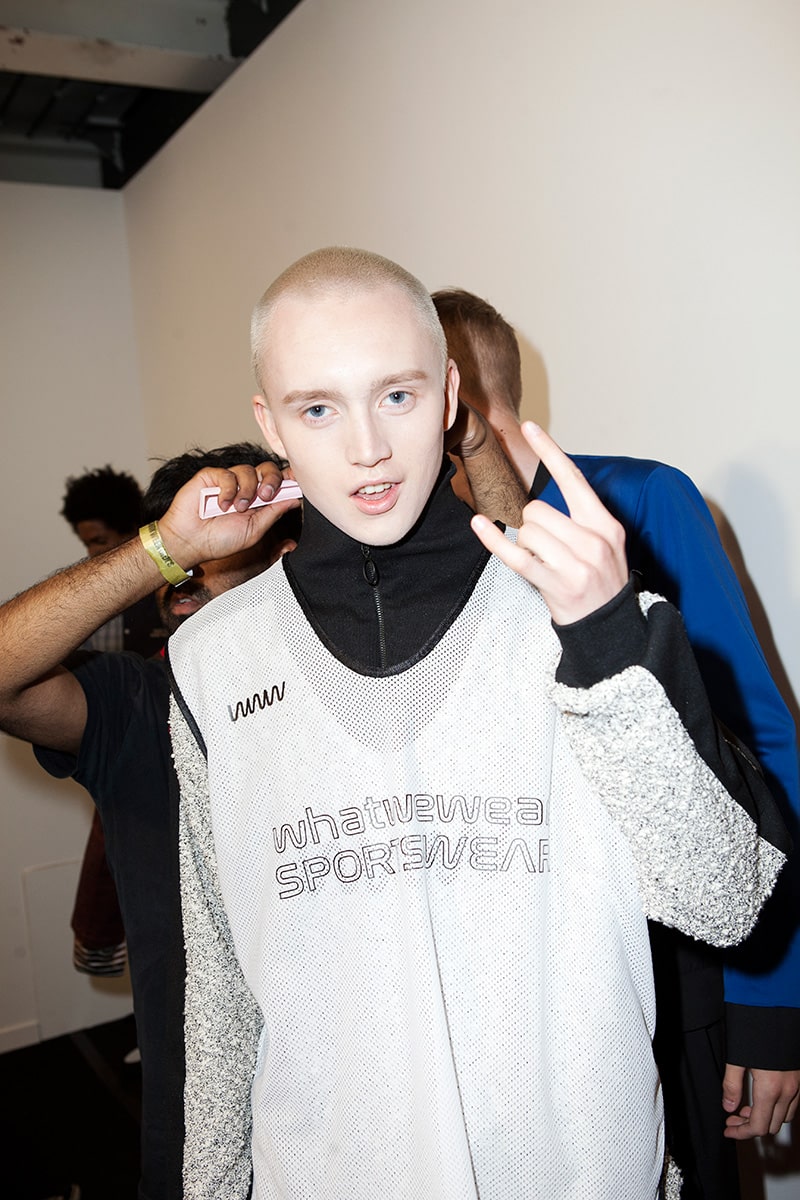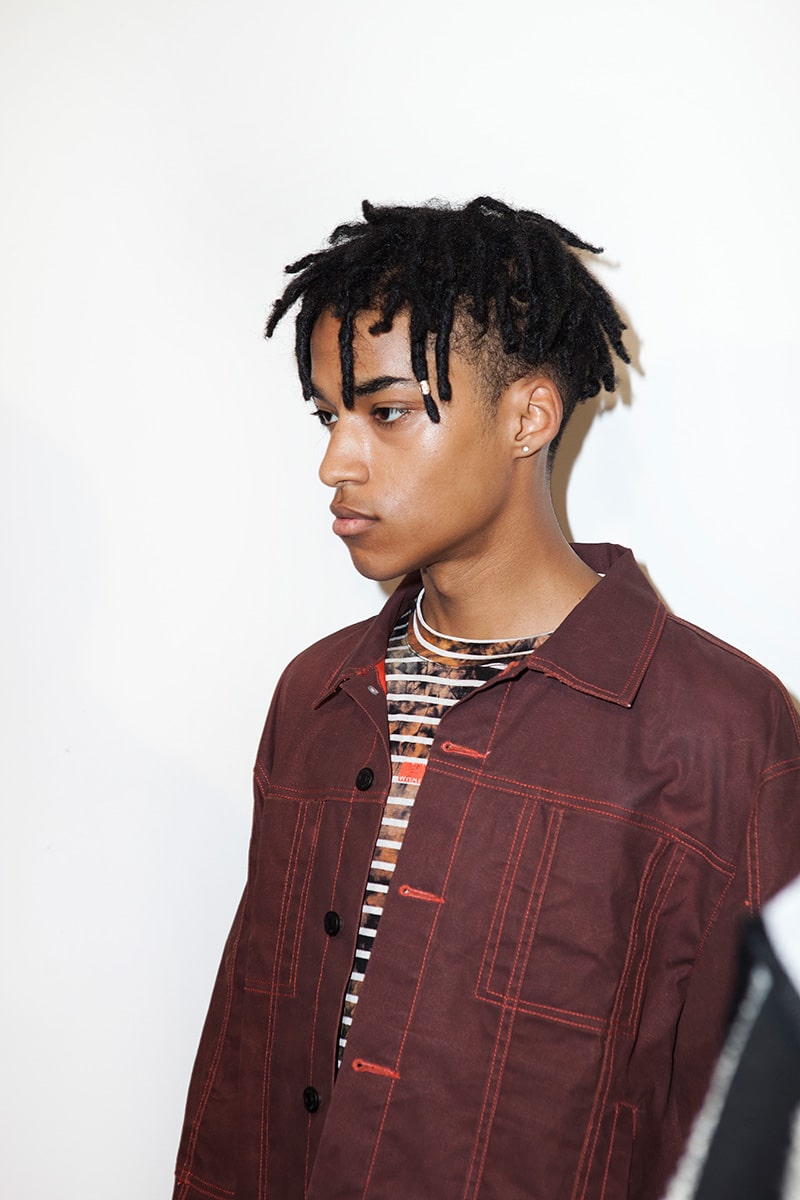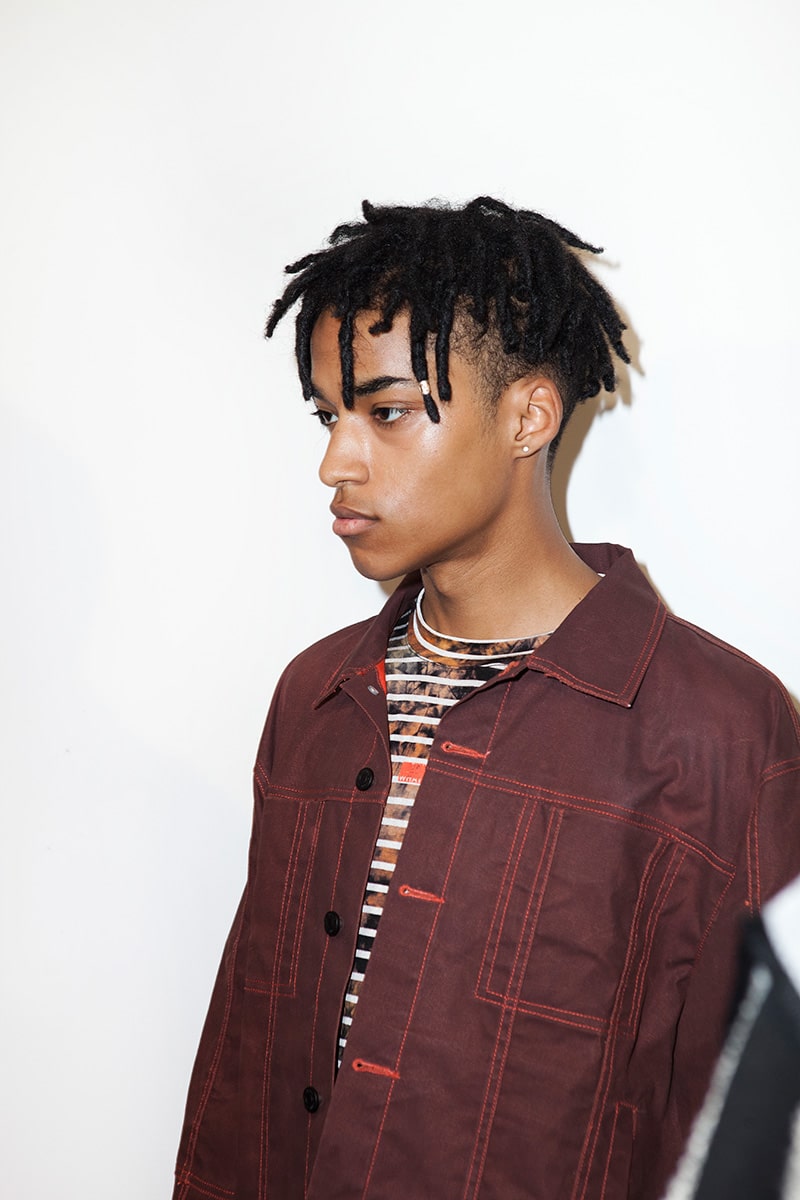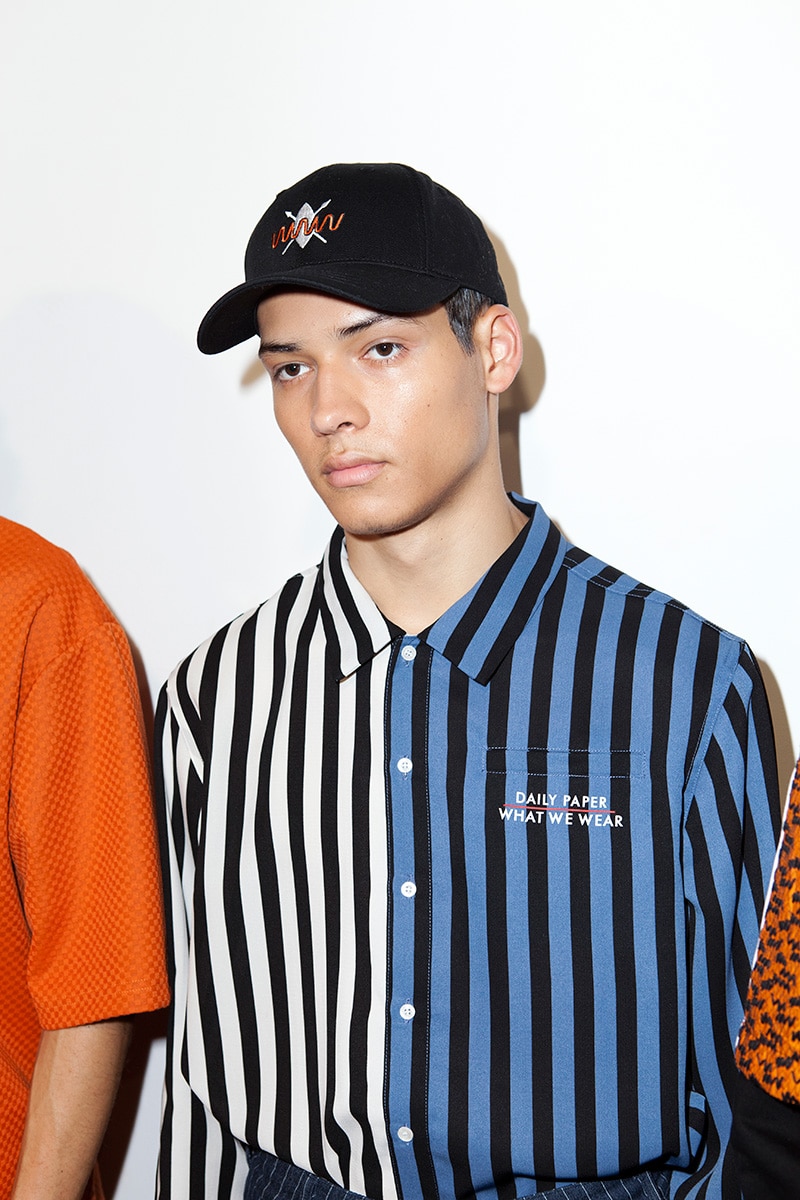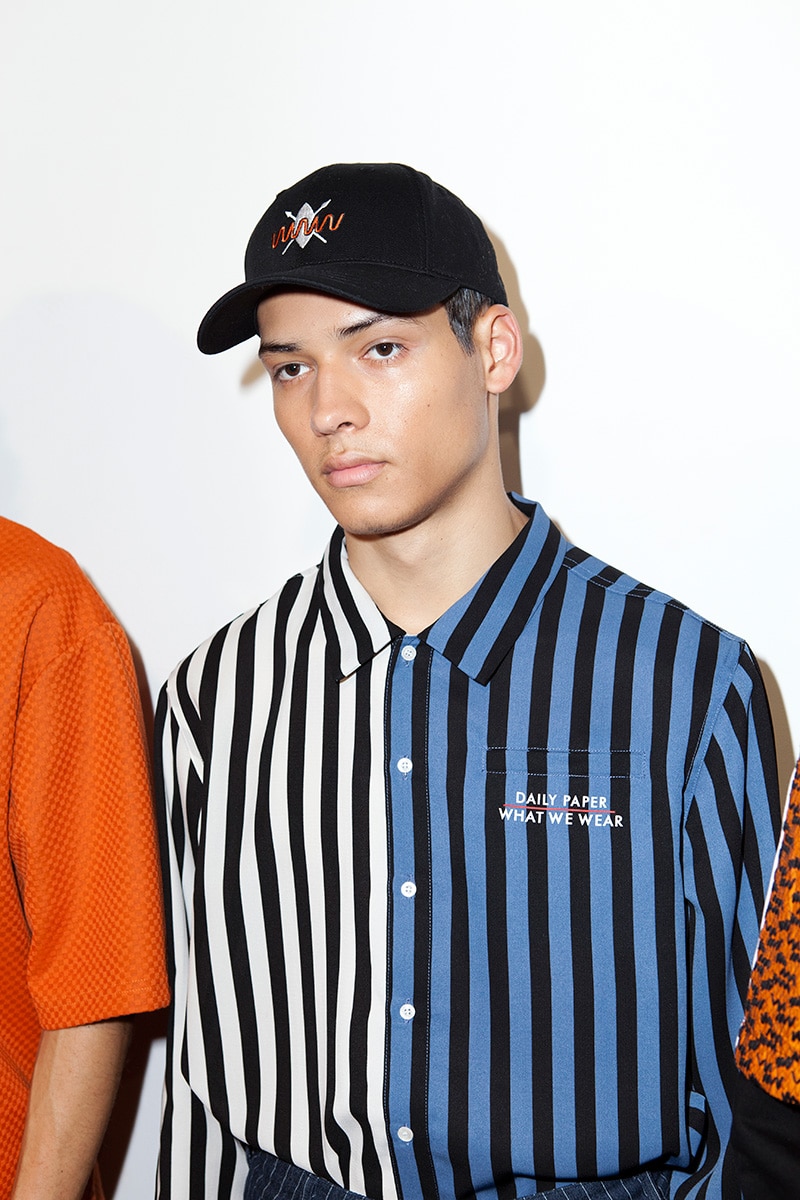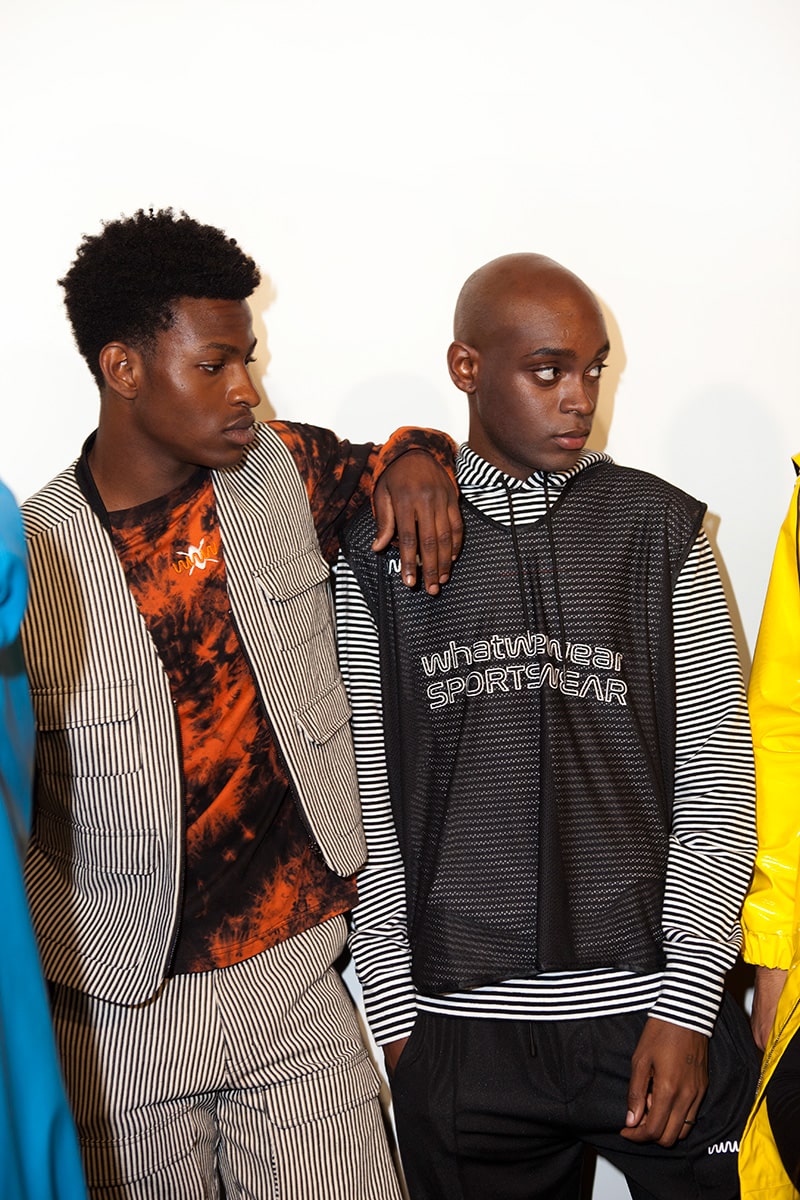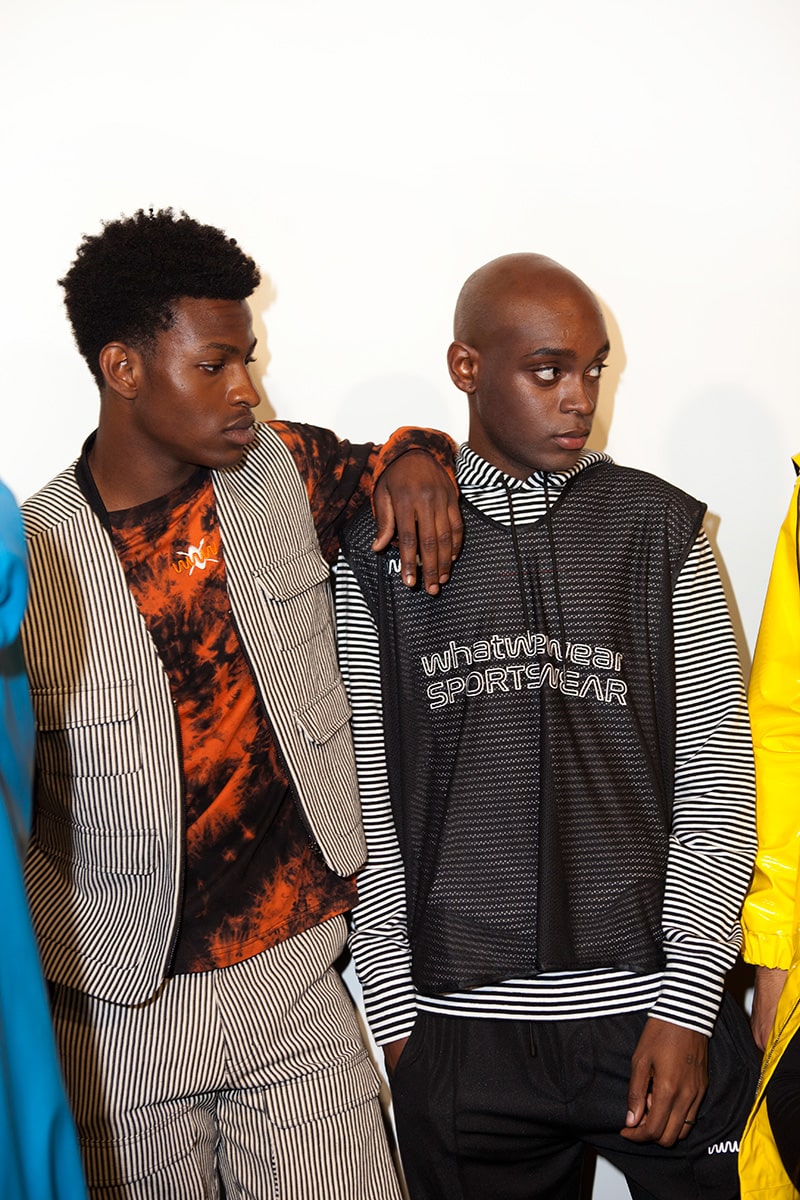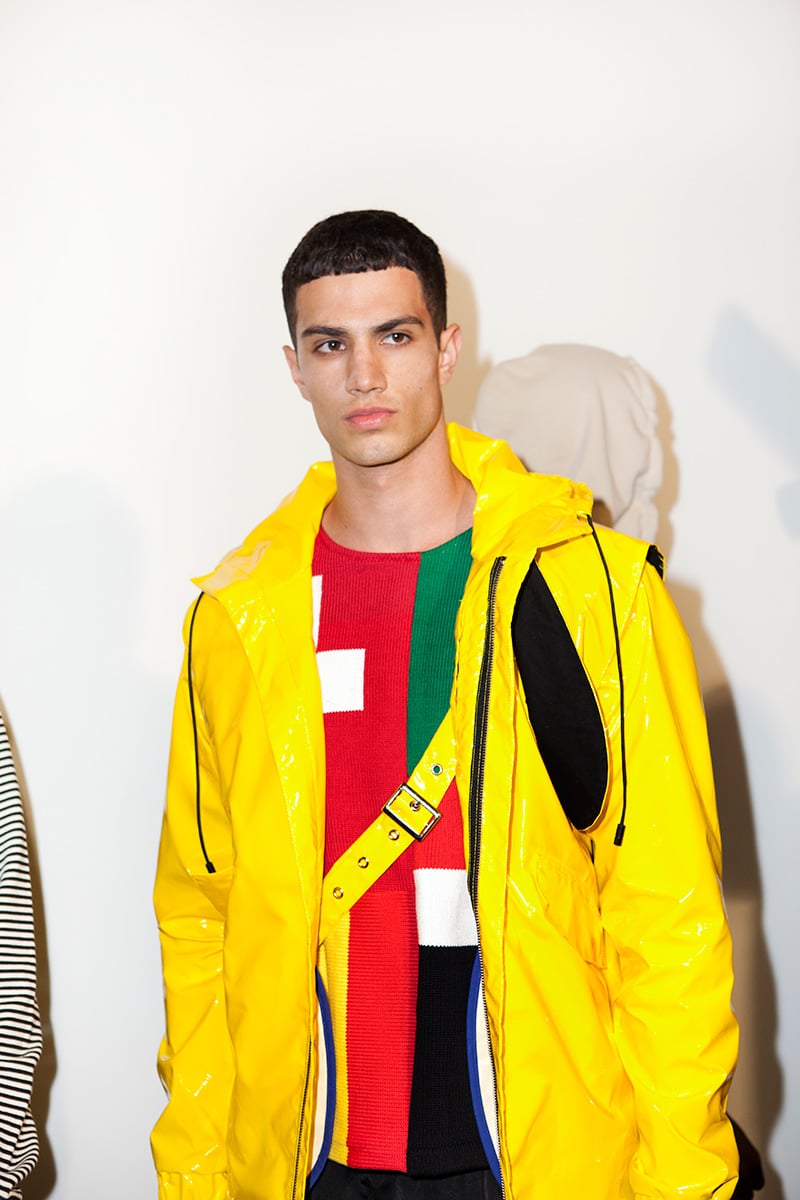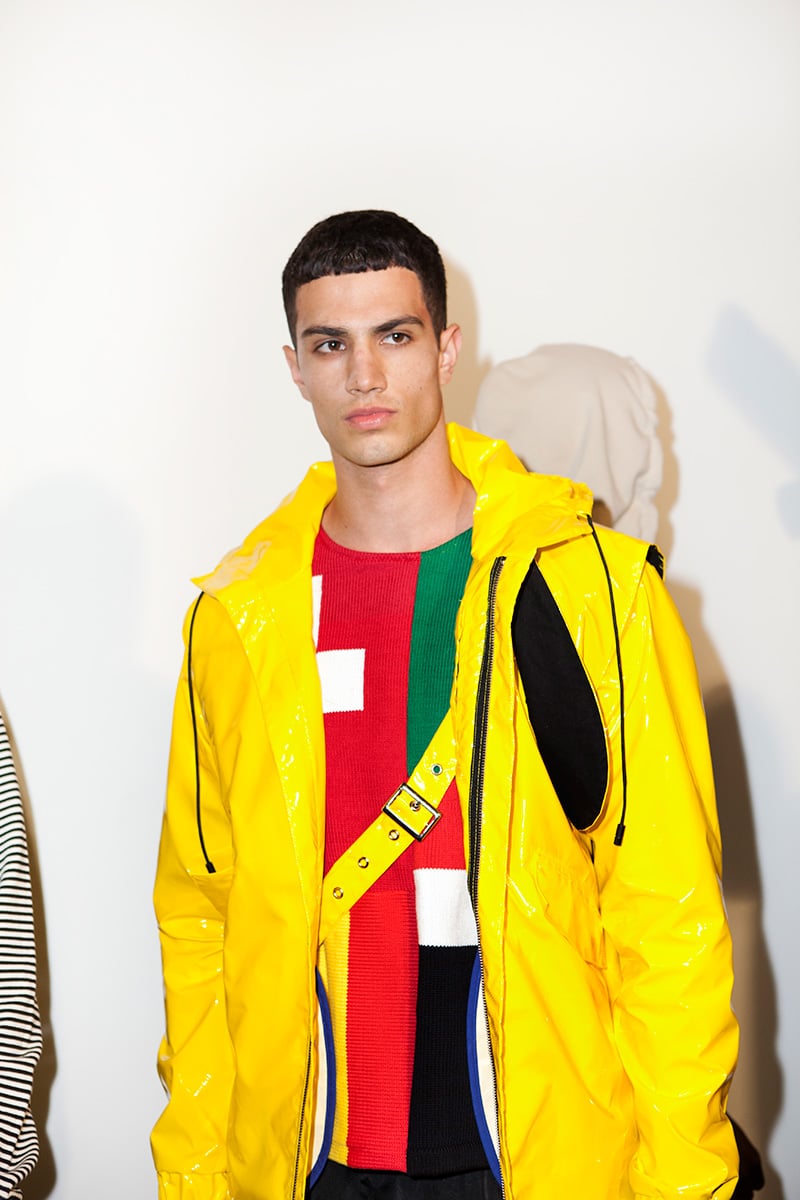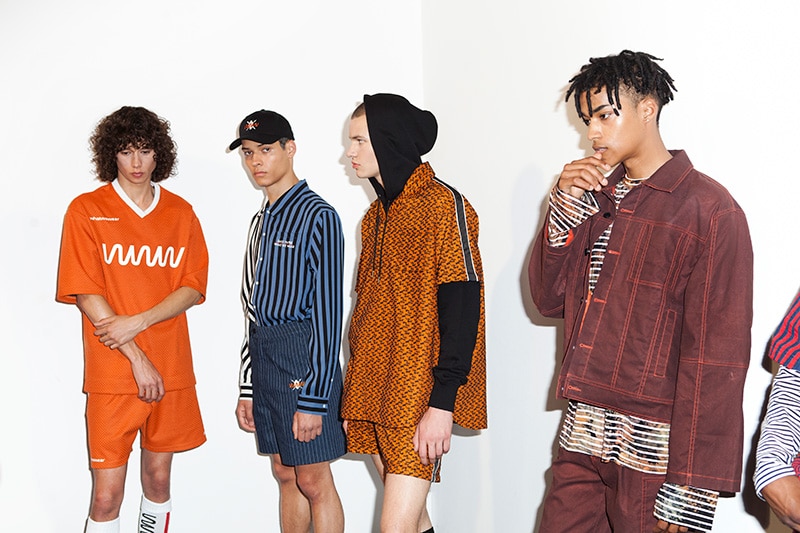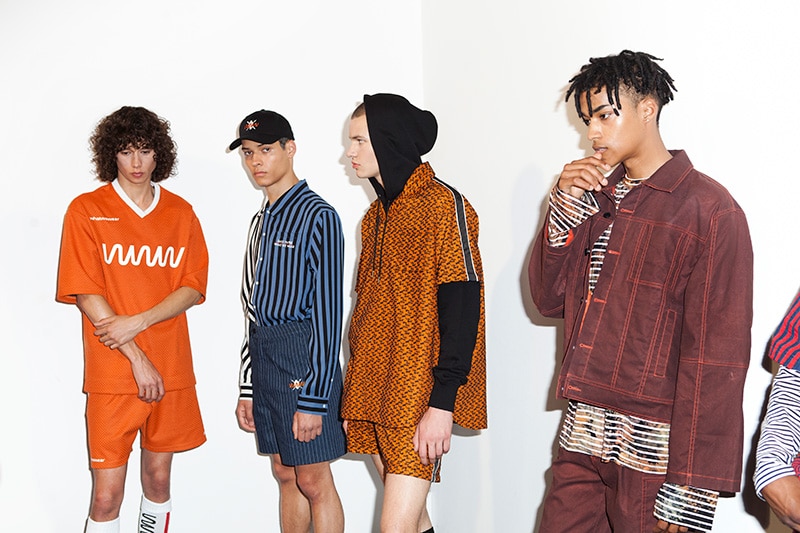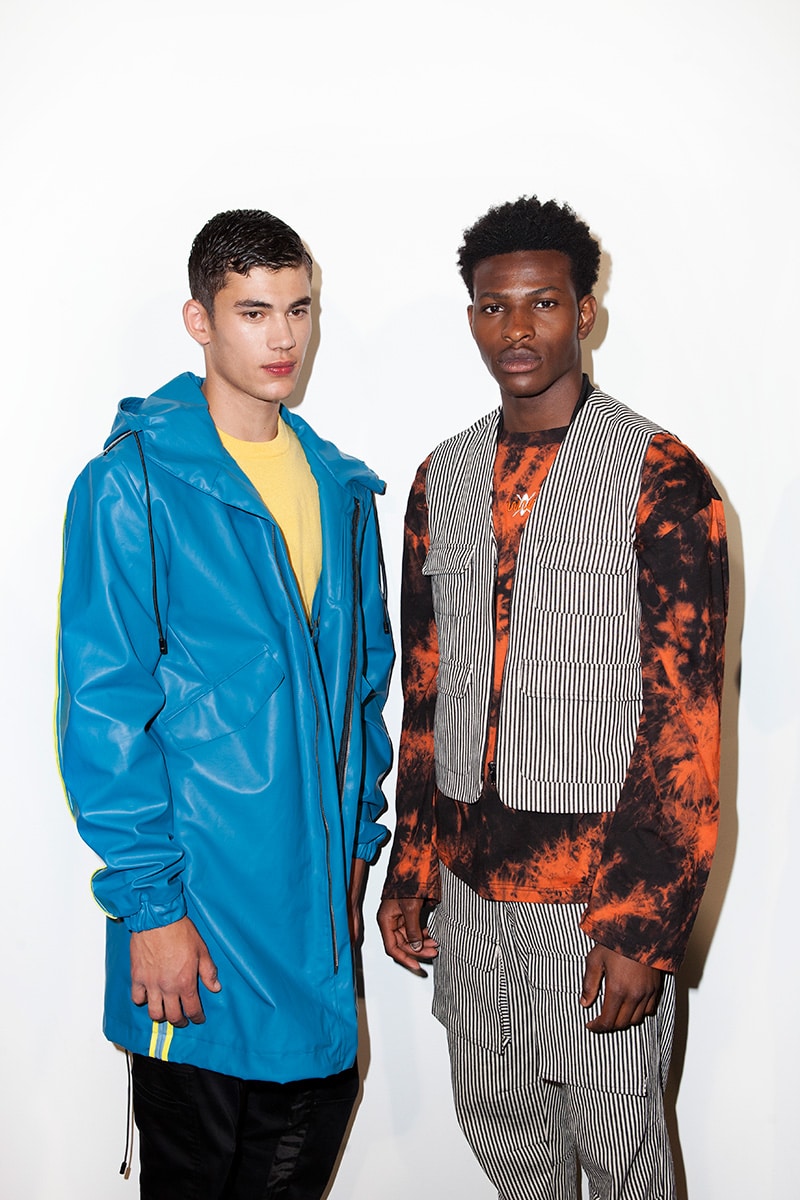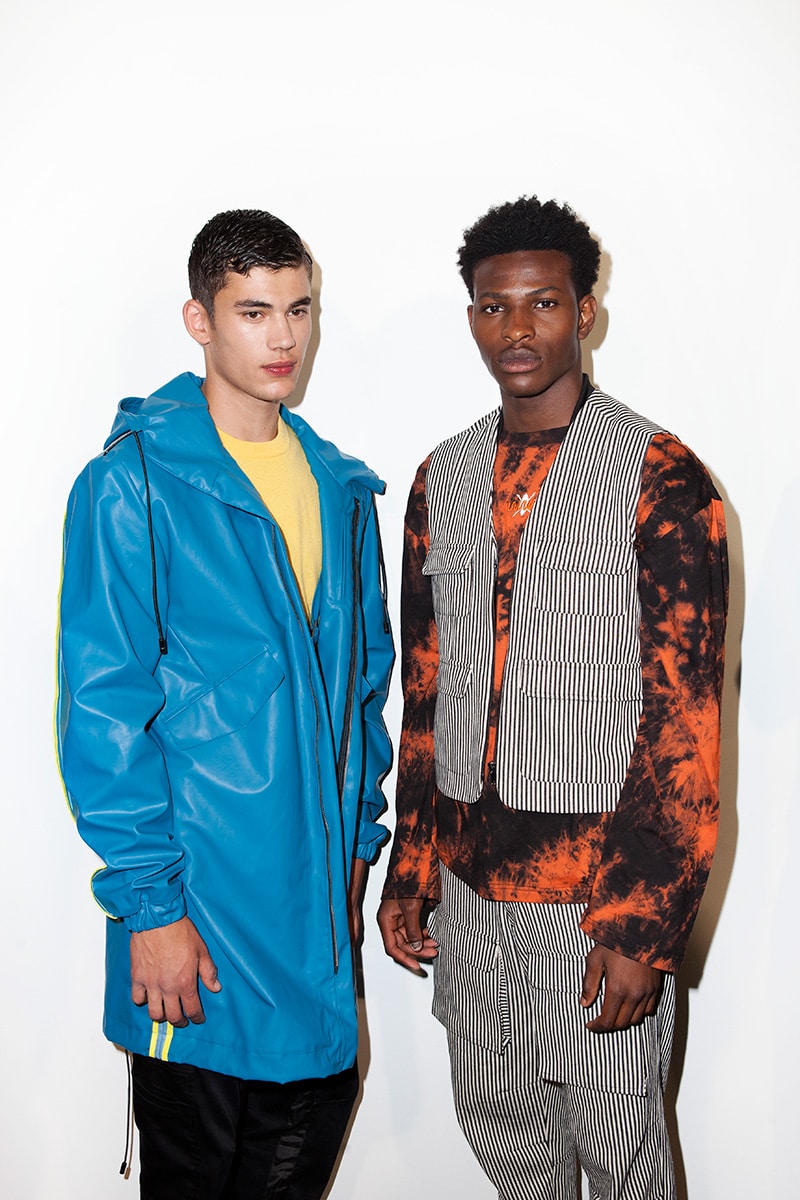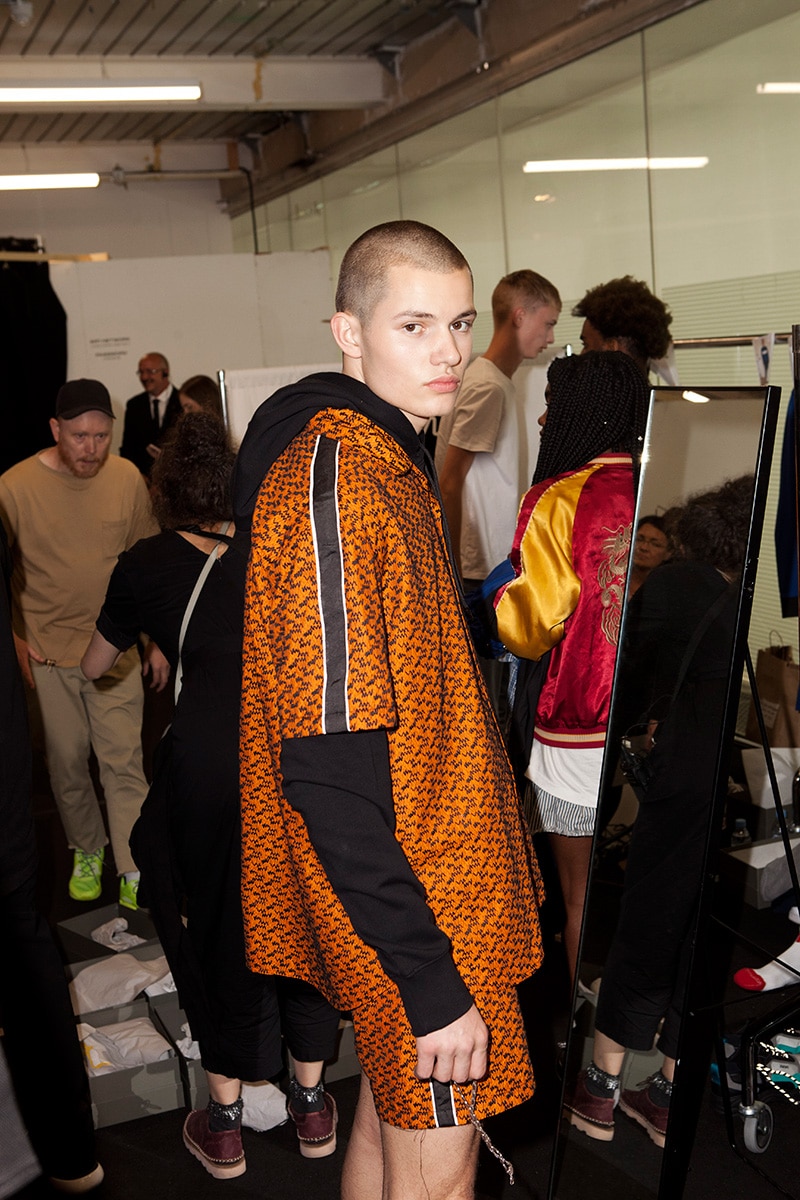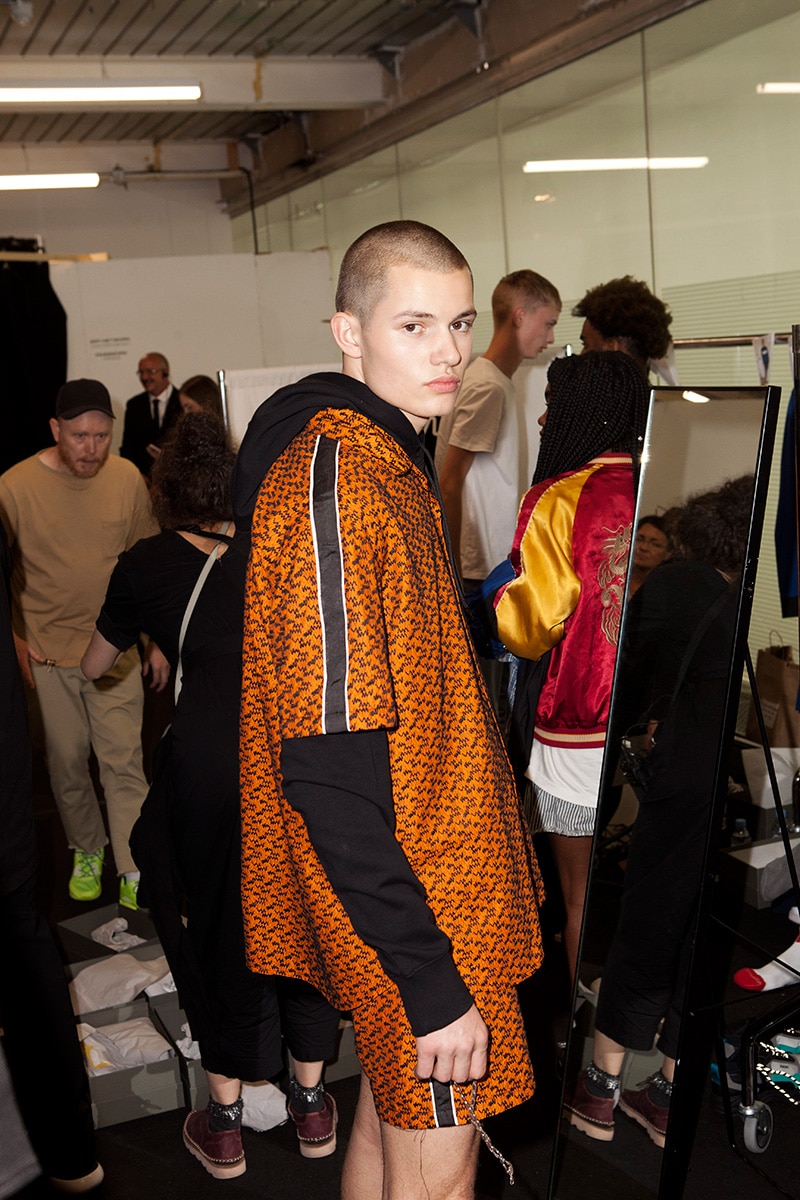 What We Wear presented their second runway show during London Fashion Week Men's Spring/Summer 2019. Forget for a moment that superstar Tinie Tampah is the label's driving force. Would it be still of interest? The answer is yes, of course. Where so many other celebrities in the past failed, the Girls Like singer is winning.
The collection was based on the world football yet didn't for a second fell into the clichés and Tampah refused to take the easy road while designing. "We knew we wanted to make it about football. The challenge was to go beyond what people expect and twist an aesthetic that is already sort of embrained in people's heads," he explained in a post-show conversation. Football isn't just about the players, it's about a community of people – players, referees, supporters, etc. – who must share the same values such as team spirit and fair-lay. The clothes were sporty as it is the brand's hobbyhorse. There were decent printed tracksuits, football shirts and shorts ensembles, vests and socks with the brand's uber-cool wavy logo. One of the strongest sportswear looks came in the form of a red a blue sweater/short combo. But Tampah also incorporated his vision of traditional British tailoring. One could spot the influence of Savile Row in relaxed pinstripes trousers and in shirts designed in collaboration with Daily Paper. Other worthwhile pieces in the collection included big patent parkas in yellow and blue.
Overall, it was a fun and fashionable collection. But honestly, it would have been exciting to see the team of England score in custom WhatWeWear uniforms during the 2018 World Cup, right?
Take a look at What We Wear SS19 backstage captured by Elliott Morgan during London Fashion Week Men's, in exclusive for Fucking Young!