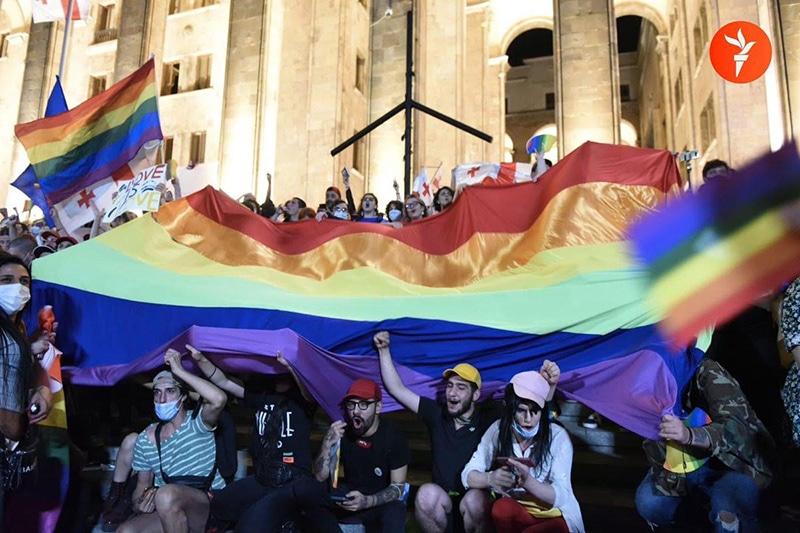 While many people around the world celebrated Pride our friends in Tbilisi have faced a nightmare as violent groups stormed and ransacked the office of gay rights campaigners on Monday which Georgian authorities have now confirmed. The same authorities have backed violent people and putting the LGBTQ community at risk and now we are seeing an escalation of beatings.
We were disturbed just recently at the murder in Spain of Samuel, a 24-year-old, murdered for being gay. In Spain, LGBTQ aggressions continue to rise in different parts of the country. It is not an isolated fact. On May 4, 2021, the Iranian Alireza Fazeli Monfared was kidnapped and murdered by his half-brother and two of his cousins upon learning that Fazeli was gay and planned to flee to Turkey as a refugee to reunite with her boyfriend. The wave of violence sees no borders from Iran, China, to the USA.
Yesterday Tbilisi Pride tweeted "We would like to state that the #PrideMarch will not take place today. The authorities did not ensure the security of the community and our supporters. We can not go to the streets full of violent people backed by the authorities and patriarchate and put people's lives at risk!"
Since canceling the planned Pride March more than 7000 are protesting to protect their rights at the Parliament waving the rainbow flag.
Ver esta publicación en Instagram
We have been welcomed to Georgia over the years and have enjoyed covering the Tbilisi MBFW, and it concerns us to know that many of our friends, designers, and community that has welcomed us over the seasons are now under threat.
Amnesty International's Deputy Director for Eastern Europe and Central Asia Denis Krivosheev has said "The violence against Tbilisi Pride organizers, activists and journalists was as lamentable as it was predictable. The Georgian authorities are responsible for failing to ensure their safety and their rights to freedom of expression and peaceful assembly. Instead of planning for this turn of events and providing a robust response to violence, the government deployed inadequately small numbers of policemen who were only reacting to violent attacks, rather than providing organized protection for LGBTI activists."
We ask that everyone speaks out to help end this attack and we continue to fight peacefully to make sure we can ensure equal rights worldwide and stand in solidarity with our community in Georgia.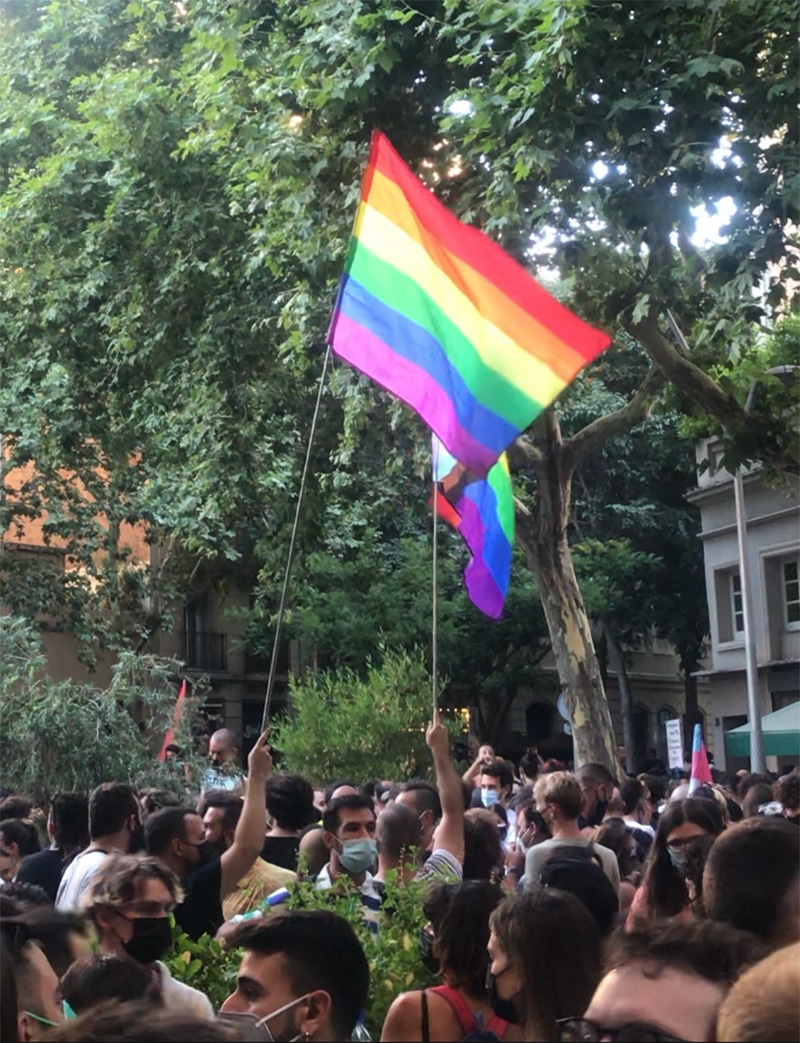 1. Tbilisi protest photo via Euro News
2. Barcelona protest for Samuel