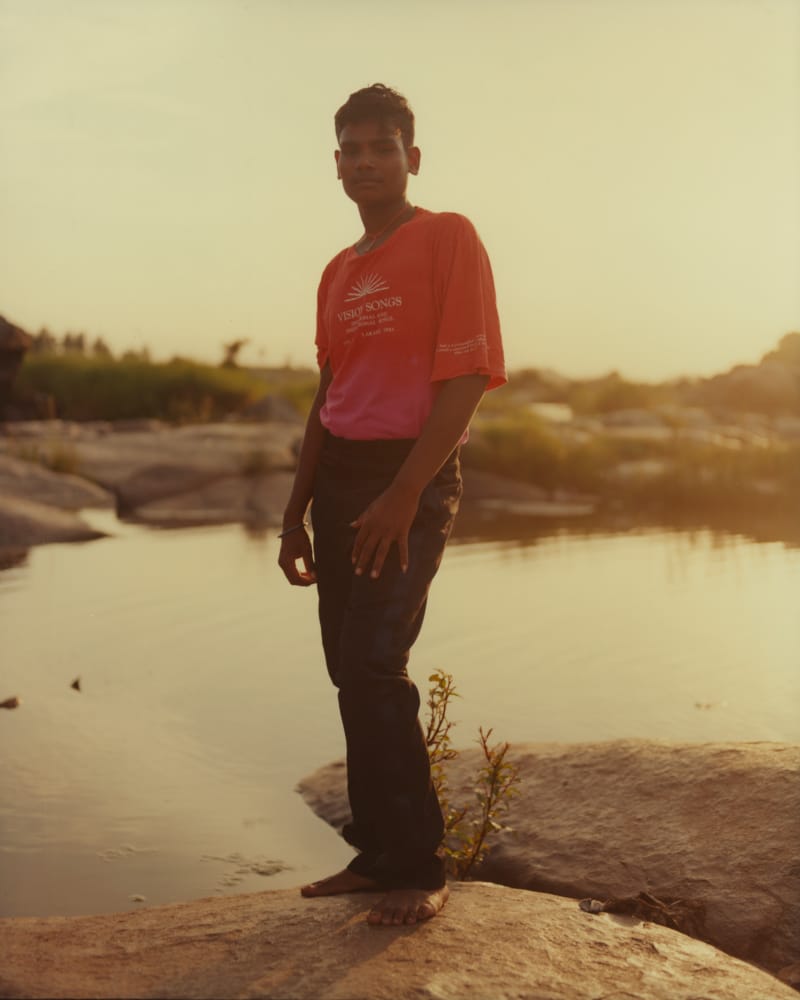 In 1984 celestial music pioneer Laraaji released his seminal album Vision Songs Vol. 1. Self-recorded during a spiritual retreat as well as in Laraaji's apartment in New York the album is an offering of devotional and inspirational songs 'channelled from the sky'.
The Vision Songs Capsule Collection springs from an artistic collaboration between Wales Bonner and Laraaji, evoking the ecstatic energy of Vision Songs and its gift of luminosity, bliss and healing.
Fabricated in pure cotton jersey, with hand-dyed offerings in radiant orange and pink, the collection is realized as a limited edition of 60 pieces exclusively online at walesbonner.net.
All of the profits will be donated to Care India Foundation.
The Vision Songs Capsule Collection is accompanied by a photographic series created in collaboration with Bharat Sikka in Hampi, India: