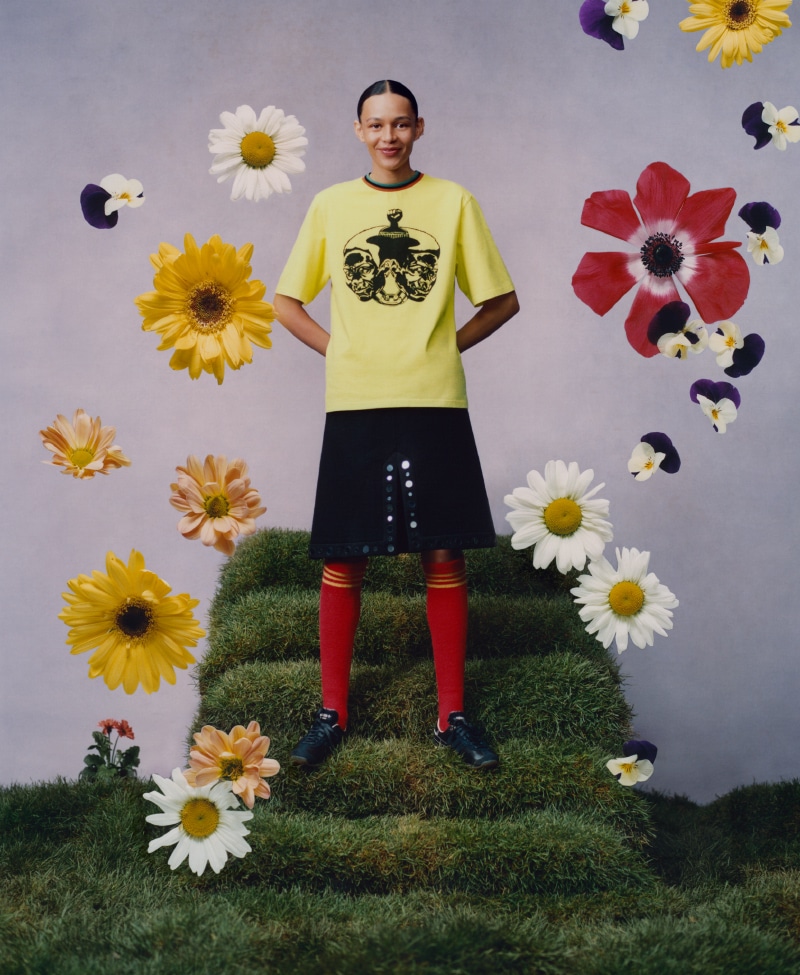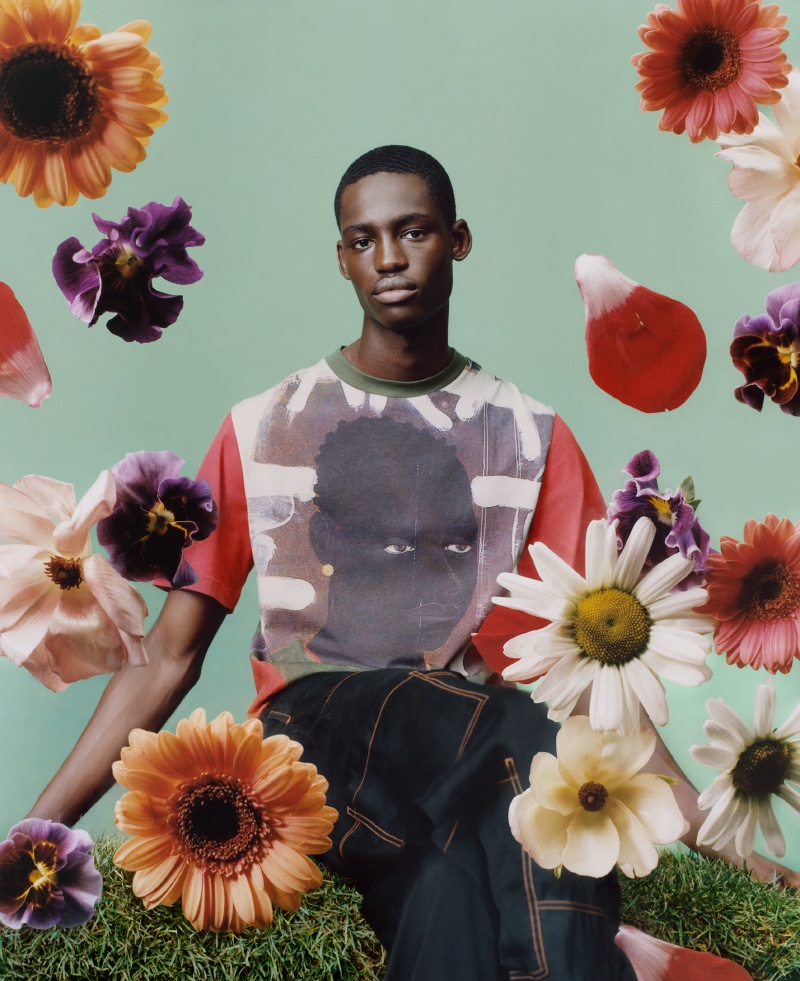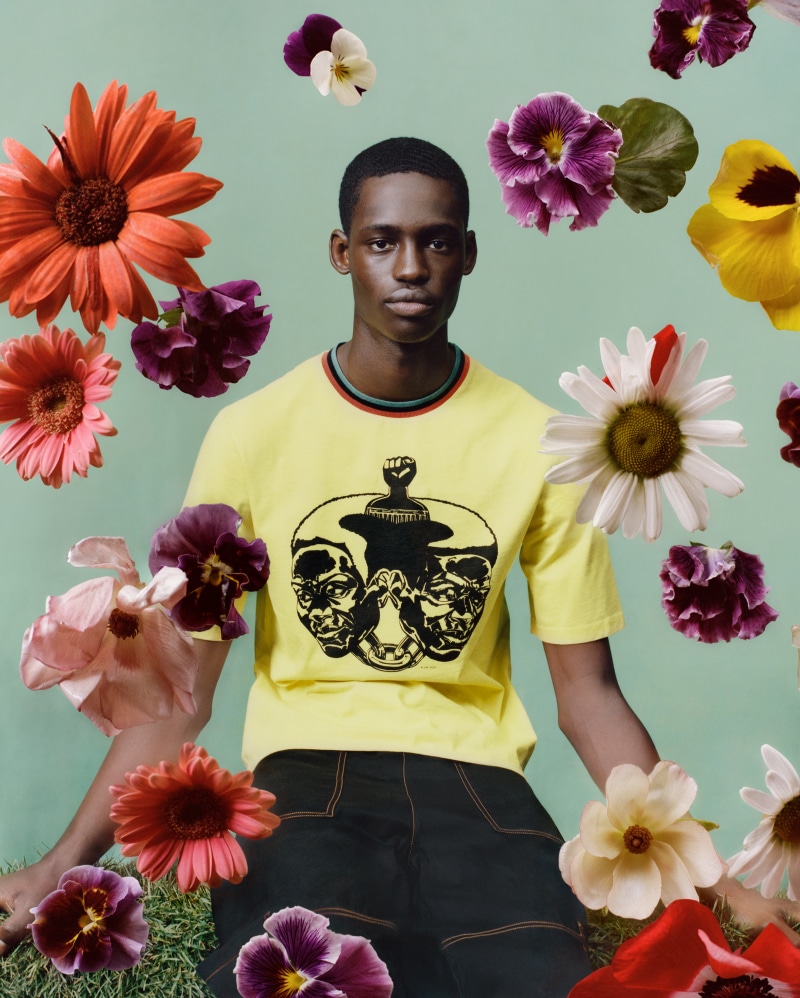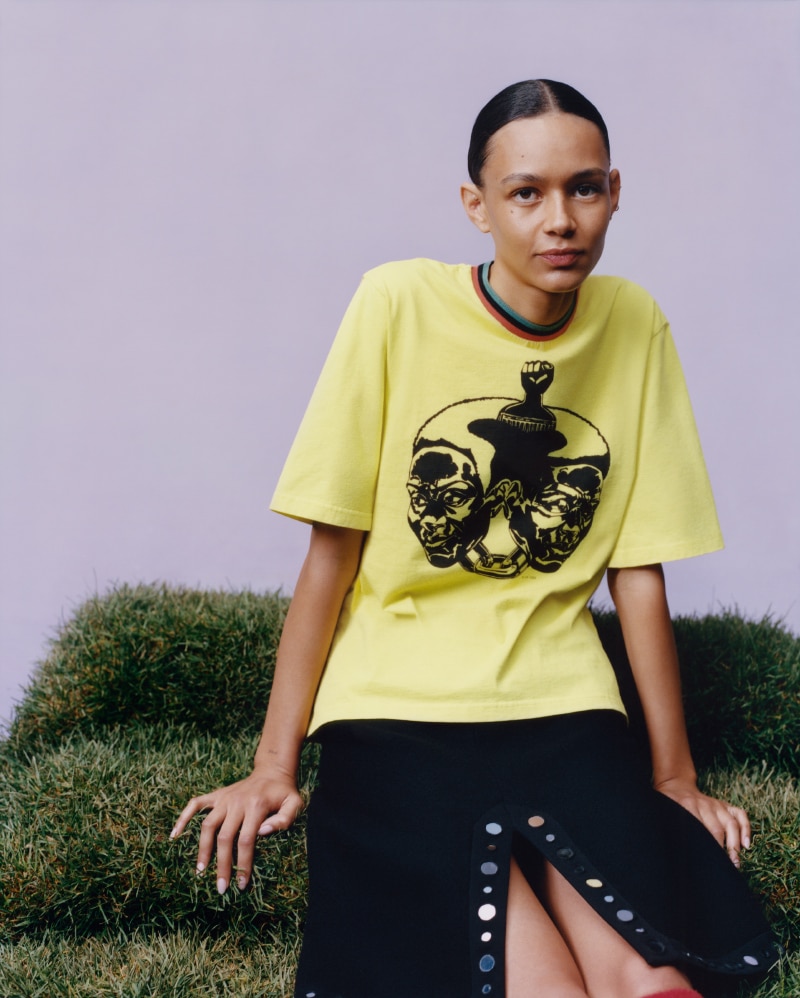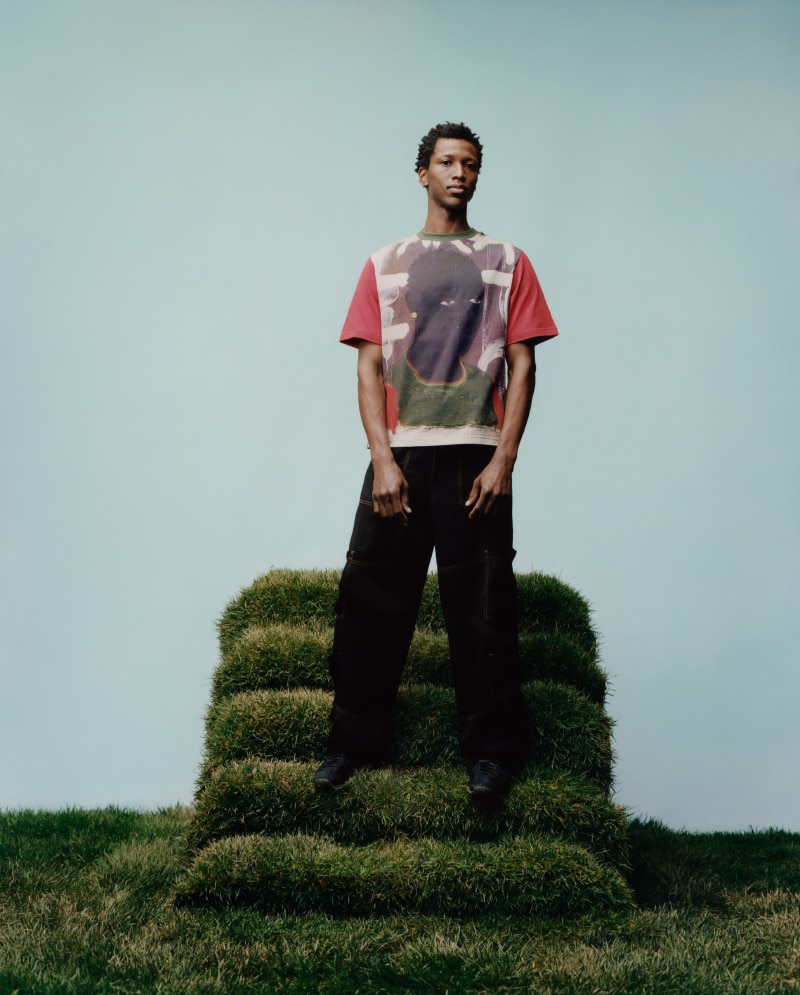 Wales Bonner launches a limited-edition capsule collection in collaboration with the American artist Kerry James Marshall in support of Study and Struggle, a Mississippi-based organization that strives to build a world beyond prisons through political education, community building, and mutual aid.
The capsule consists of two-Shirts printed on organic cotton, one of which features new artwork by the master painter created exclusively for the collaboration – described by the artist as "an iconic emblem that requires no translation." The second T-Shirt reproduces a detail from Marshall's 1993 painting Lost Boys: AKA Black Sonny, part of his Lost Boys series.
These seminal works reference J.M. Barrie's Peter Pan, in which the author depicts a band of boys roaming Neverland unwilling to grow up. In contrast, Marshall's portraits are a tribute to Black lives lost in the American system, adolescents are never granted the opportunity to grow up and realize their potential. His tender portrayals give dignity and humanity to the lost, bringing to light a reality that is often ignored and suggesting there is a better way.
The collection is documented in a series of photographs by Tyler Mitchell and is modeled by Binx Walton, Calvin Royal III and Muhammad Fadel Lo. Net proceeds will be donated to Study and Struggle, which provides radical reading material for current or formerly incarcerated people and supports research projects and publications on their behalf.