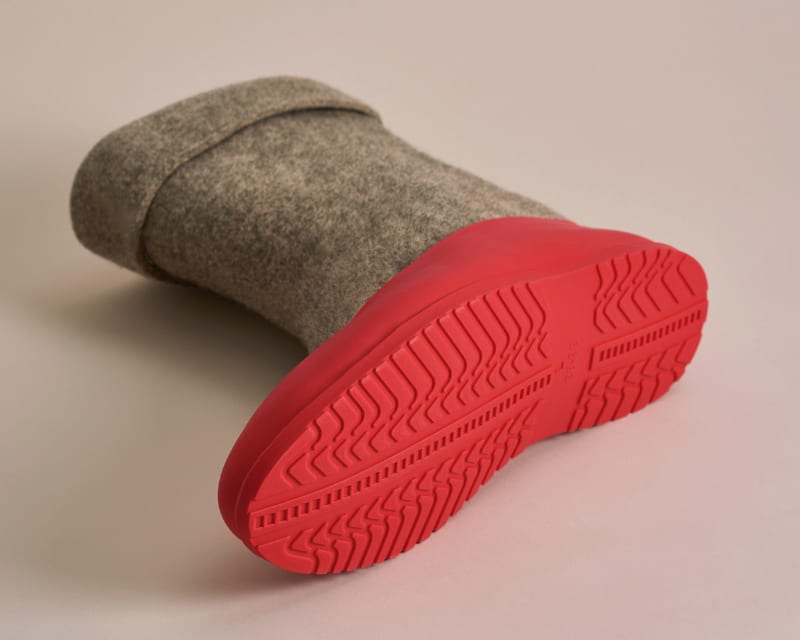 VOYLOK boots are made with wool and hot water – that's it. No seams or stitches, no dyes, no chemicals, no waste. One pair of boots will take you anywhere you want, from deep snow to desert sands and if you slip off the natural rubber overshoe you can even wear them at home. Because they are so easily separated, it makes end of life solutions simple: the wool boot goes in your garden or compost, and the rubber overshoe goes in the recycling. It's that simple.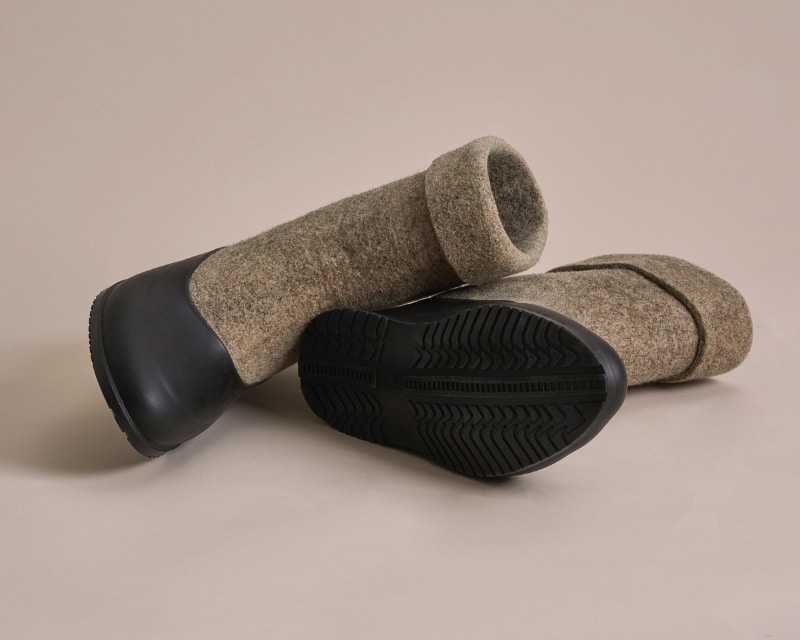 The conversation around sustainability is evolving fast. We realise we can't just recycle our way out of this mess – we need a genuine lifestyle shift away from consumption and towards regenerating and rewilding our wonderful planet and its people. On the latter, we have seen more people than ever before improve their health through accessing nature as they recognise it's about both physical and mental health – and these are much more likely to be improved on a wild moor or surfing a beach break than lying on a bench press. VOYLOK is a British sustainable footwear brand that exists to rewild the planet and its people.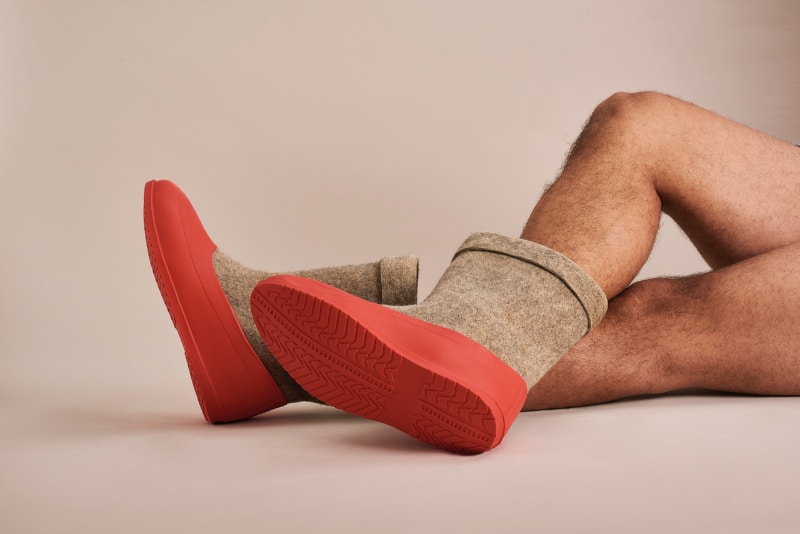 One wild boot designed to help you unplug + get closer to nature.
Product Promise:
ZERO WASTE: Our boot is moulded around a last, creating practically no manufacturing waste (any offcuts can be re-felted into another product, or given to local farmers for use in their fields)
ZERO PACKAGING: VOYLOK boots come in a reusable RePack bag – no tissue paper or cardboard boxes in sight. (Because the last thing our customers need or want is yet another cardboard box clogging up their hallway and recycling centres)
ZERO CARBON: All 22 kgCO2e of carbon is offset via certified rewilding projects.