Experimental design studio Vitaly unveiled their Spring/Summer 2021 collection "G3N3S1S" shot by Steph Verschuren and creative directed by Zack Vitiello, featuring a post-apocalyptic cast marked by familiar references to dystopian science fiction. Creatives from Machine Gun Kelly to Luka Sabbat have been sporting pieces from the Canadian accessories architects as variations of bold links and statement chain pieces are turning into timeless classics for today's generation.
G3N3S1S continues the brand's exploration of advanced robotics and industrial manufacturing processes. Vitaly's signature clean lines and structural forms found throughout the collection adhere to both an easy-to-notice aesthetic to discreet pieces conjuring up imagery of 90s minimalism. The collection made up of experimental rings, chains, bracelets, and earpieces are made entirely from 100% recycled stainless steel; this sustainable cycle influences and informs Vitaly's experimental design process.
More importantly, steel is the most recycled material on the planet. With a lifespan of up to three decades, 86% of steel will be reused. With each Vitaly piece, you may, therefore, have remnants of skyscrapers, bridges, or car parts. We are now seeing an exciting cycle in the experimental, industrial design process. We are ready to live the future now.
Since 2011, Vitaly has established itself as an experimental jewelry design studio. Creating genderless pieces that build upon the framework of global cultural directions, the brand takes a future-looking perspective on design. Over the past year, the brand has also collaborated on capsules with key Toronto cultural collectives Grey93 and Bully Magazine, with many more exciting collabs to come in 2021.
Take a look at the complete lookbook below: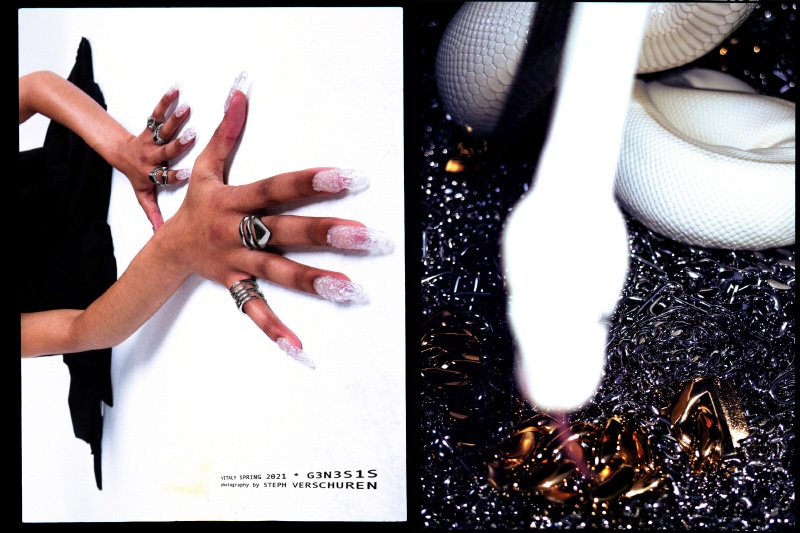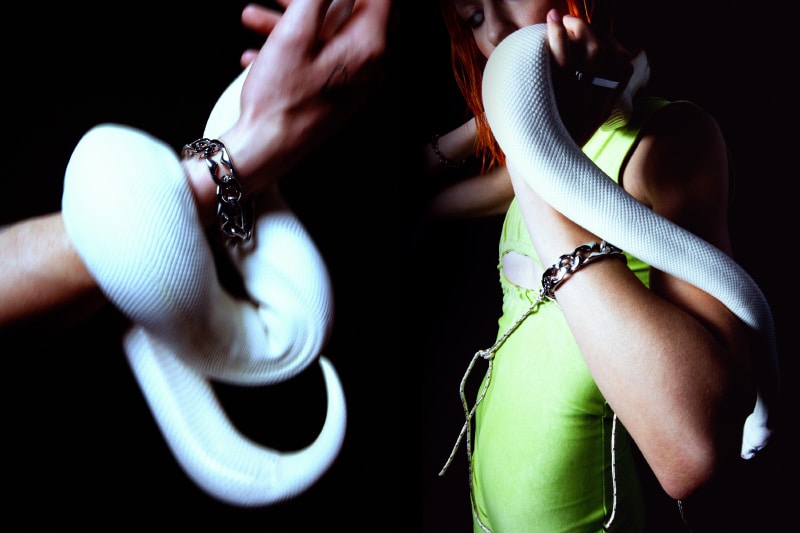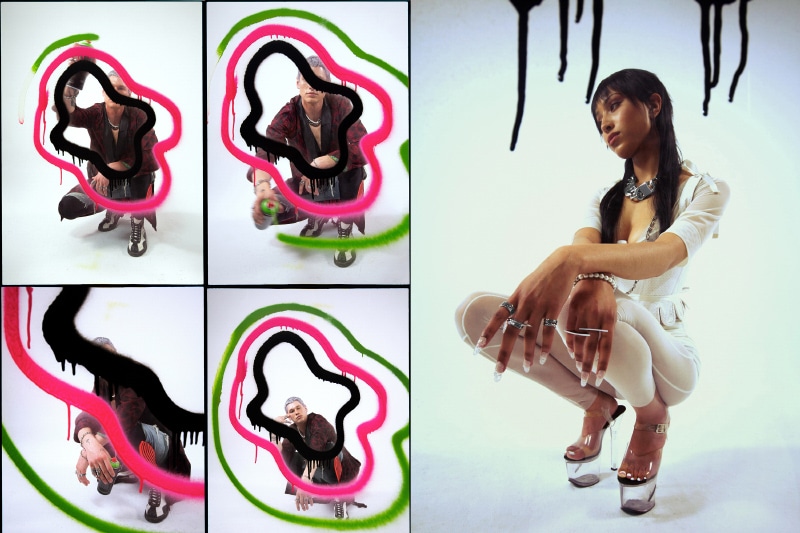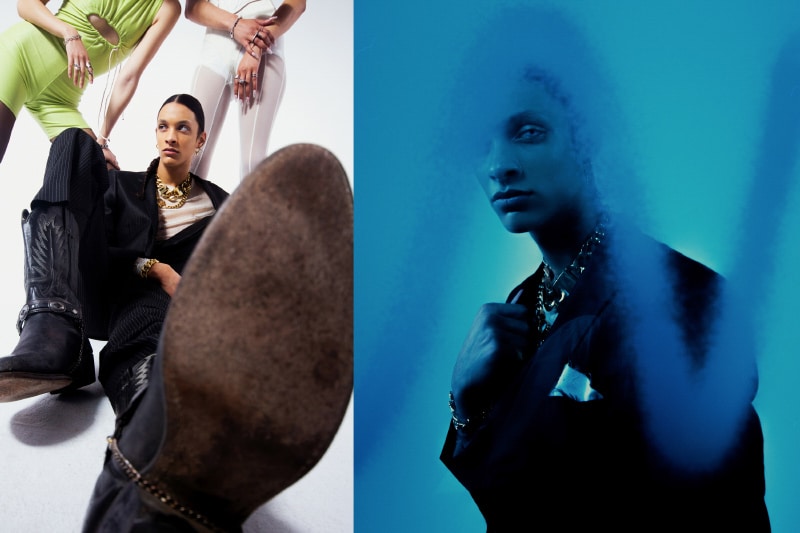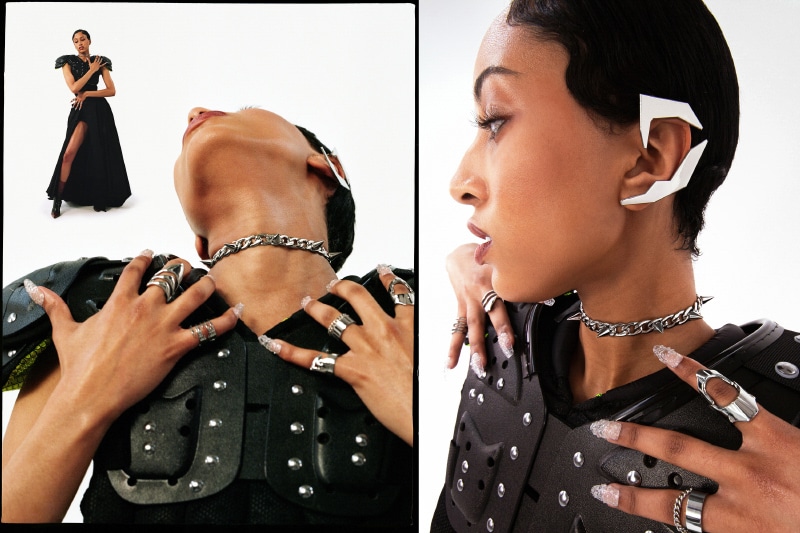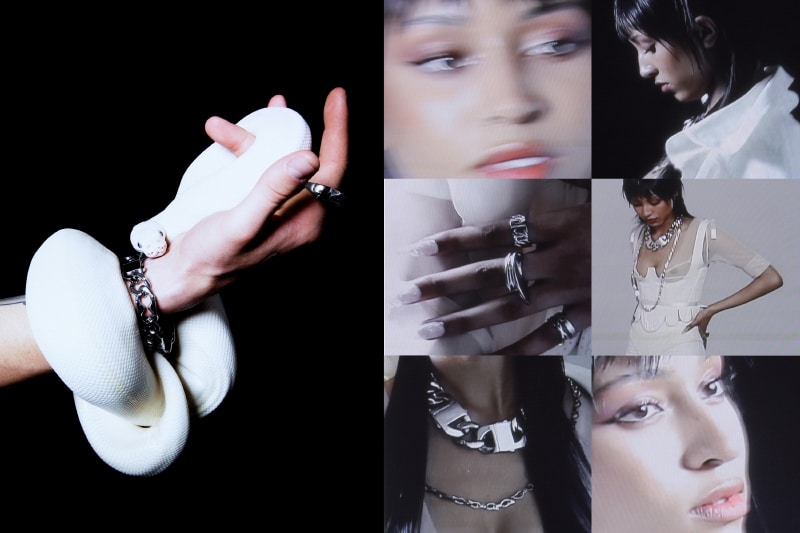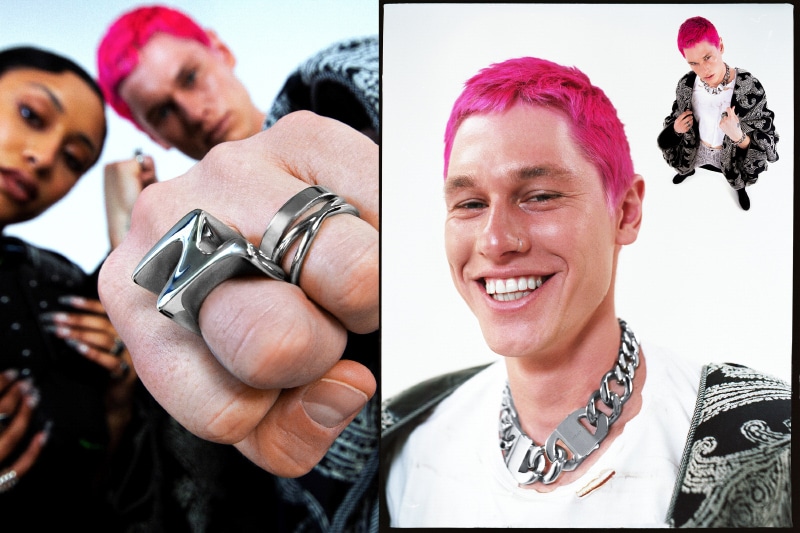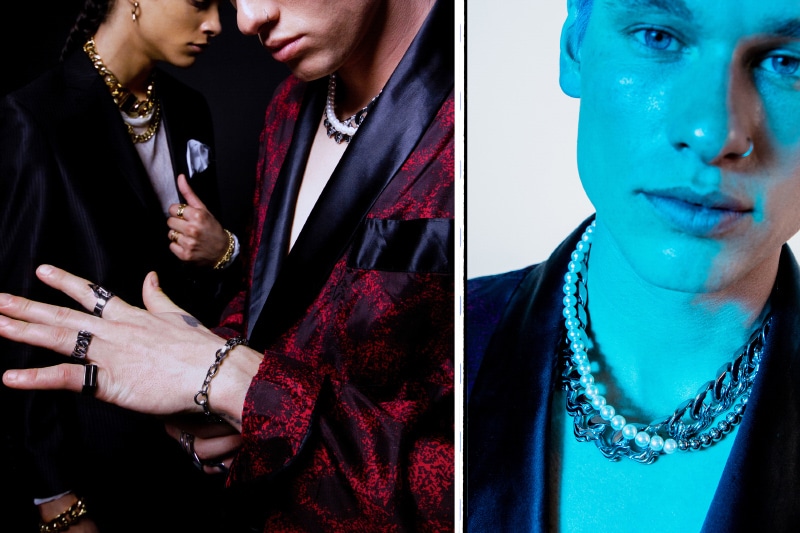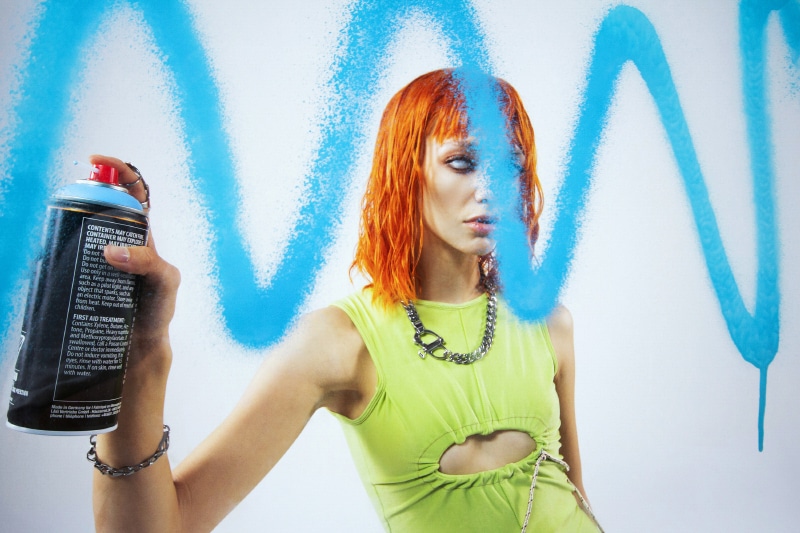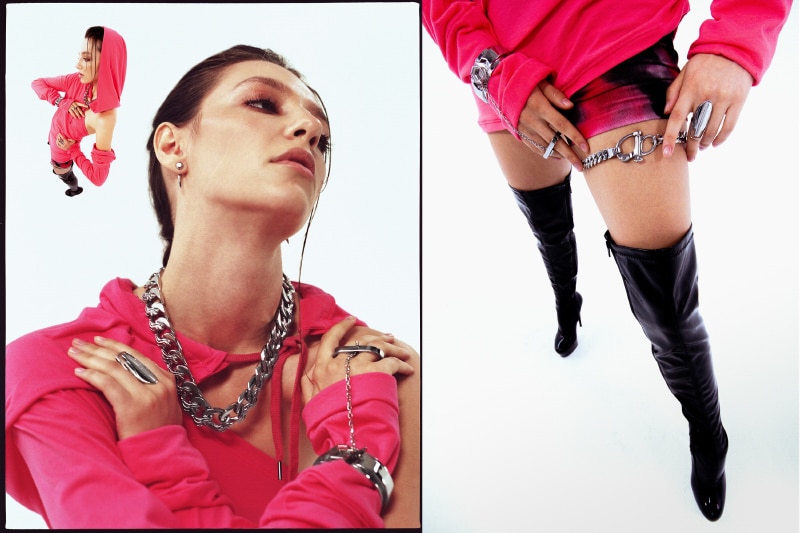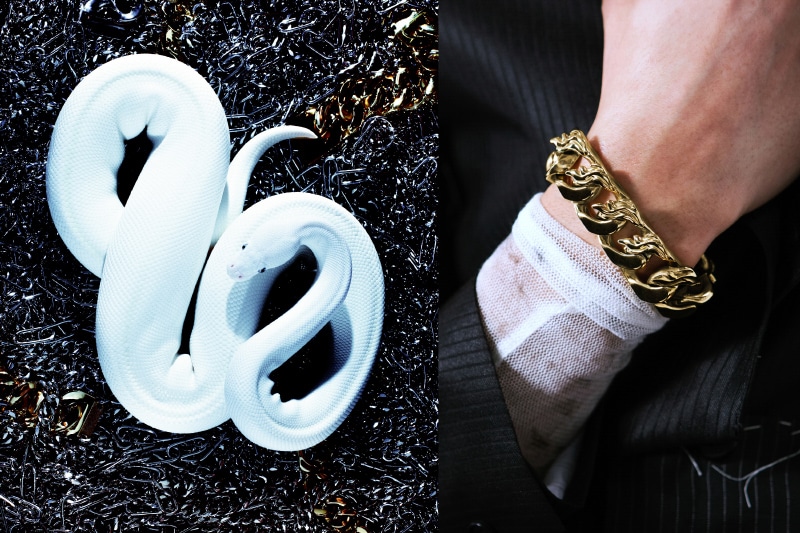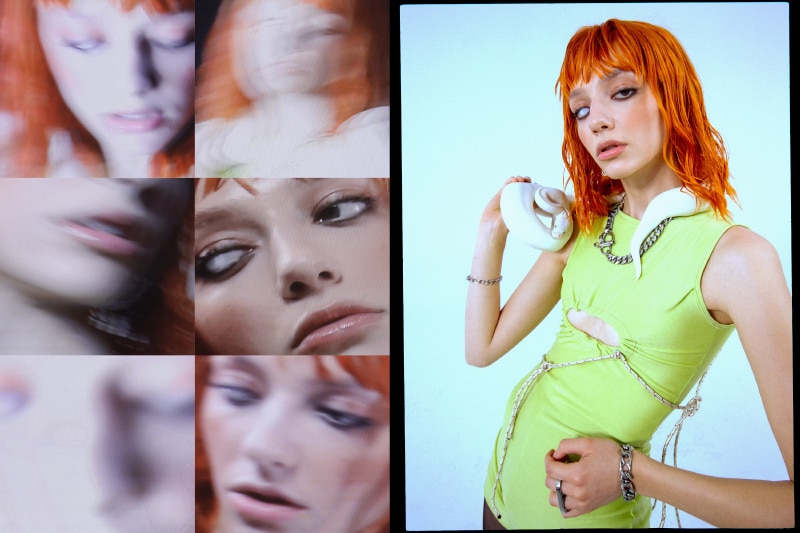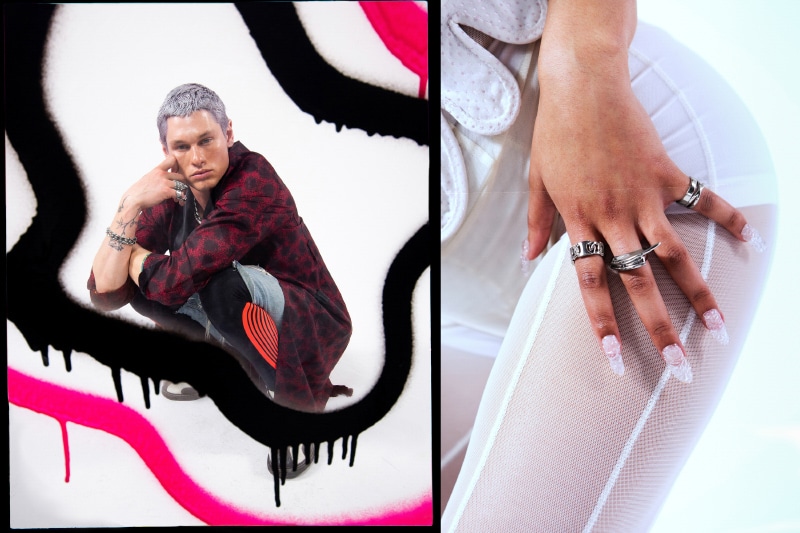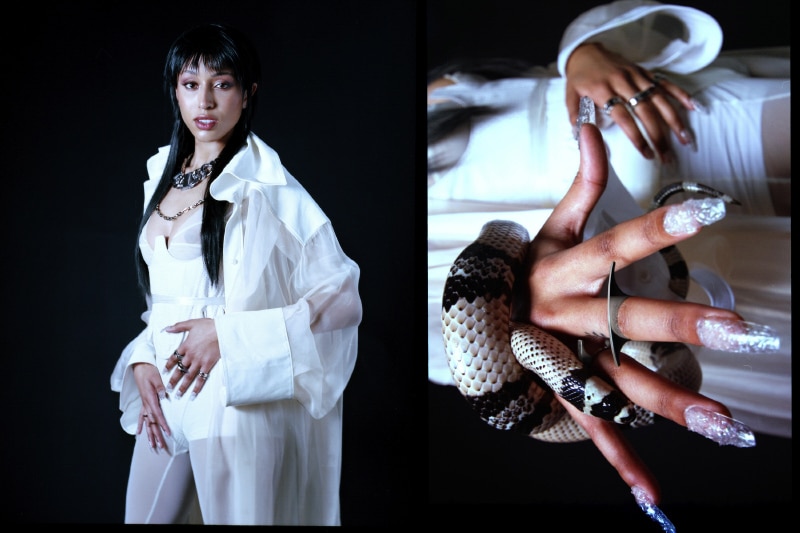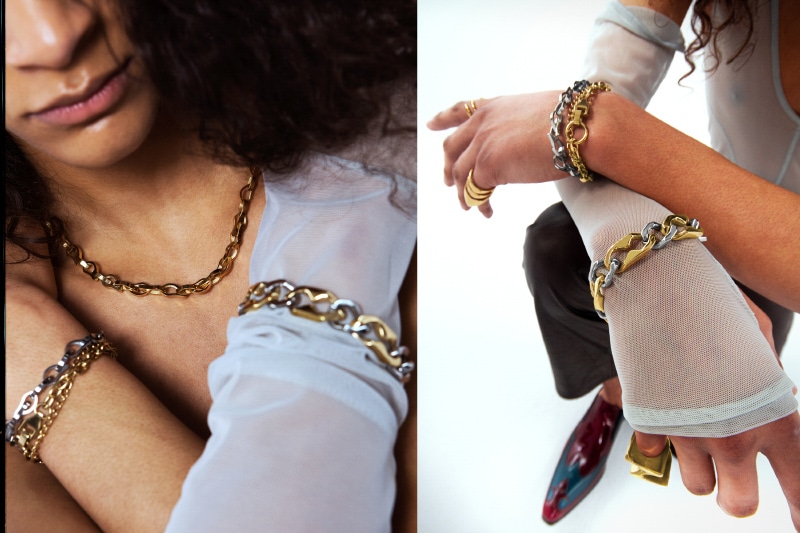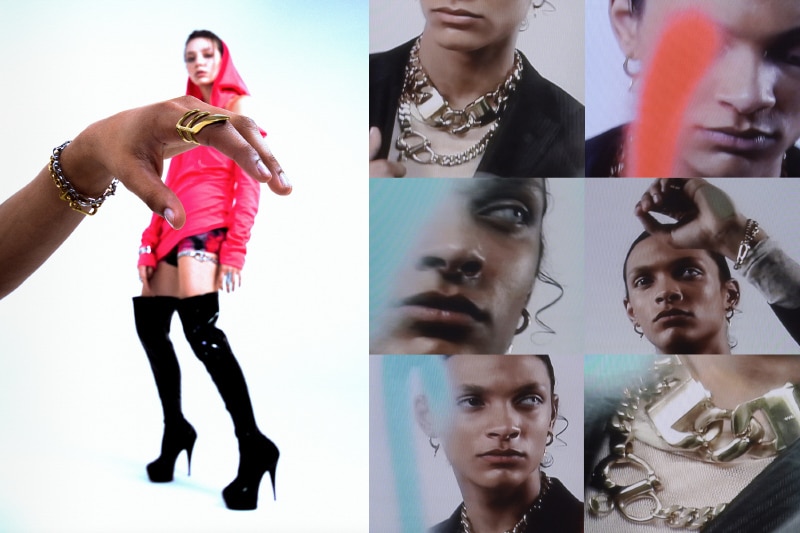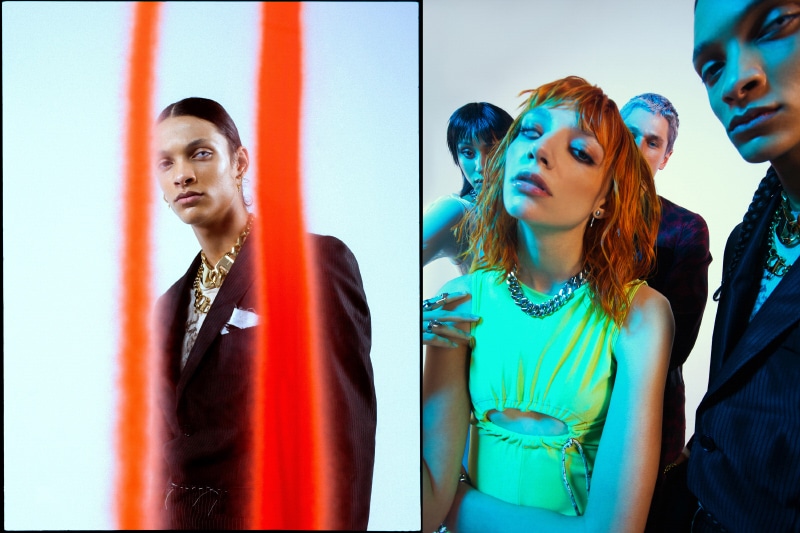 PHOTOGRAPHY: Steph Verschuren
CREATIVE DIRECTION: Zack Vitiello
EDITORIAL FILM: Joe Cornfield
STYLIST: Steph Major
STYLIST ASSISTANT: Bulgun Bulia Puteeva
BEAUTY: Steph George
BEAUTY ASSISTANT: Maria Hatzis
NAILS: Lisa Kolmakova
DESIGN LEAD: Shane Vitaly Foran
PRODUCER: Scott Mc Donald
PHOTO ASSISTANT: Dexter Da Silva
ART DIRECTION: Jay Nugent + Primera Ng
AGENCY: RX STUDIO
MODELS: Amber (Next), Chris (Spot 6), Ethan (Want), Julia (Want)