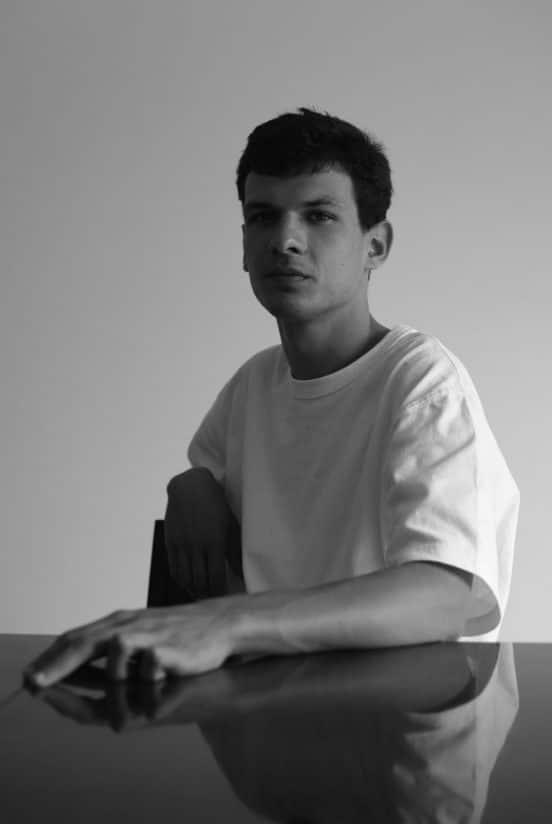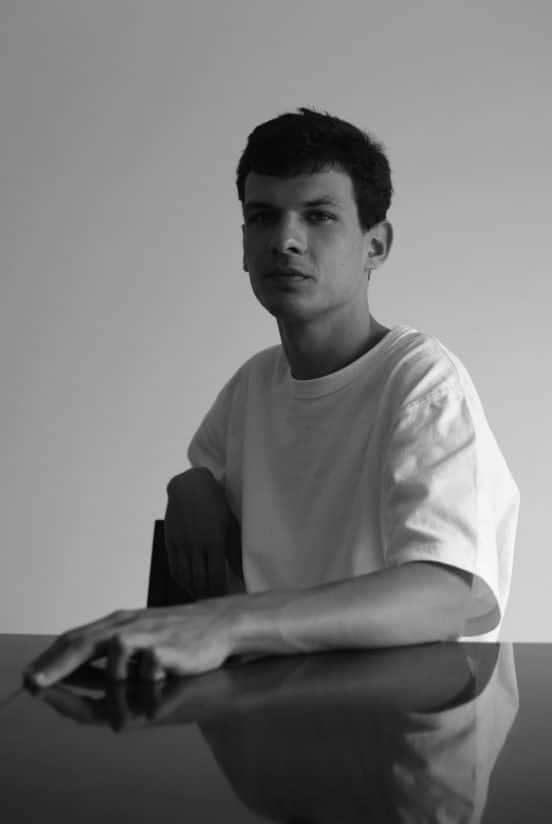 Portuguese designer João Januário started FORA DE JOGO as a creative escape from everyday pragmatism, and a return to an elementary study of Fashion Design.
After gaining experience working in brands like Études, CMMN SWDN, Alexandra Moura, and Marques'Almeida, João decided to present his own collection at Sangue Novo, the platform for emerging designers at ModaLisboa, where he won the ModaLisboa Prize in partnership with Tintex Textiles.
We had the chance to talk with him about his new collection, collaborations, and the Made in Portugal. Here's what he told us: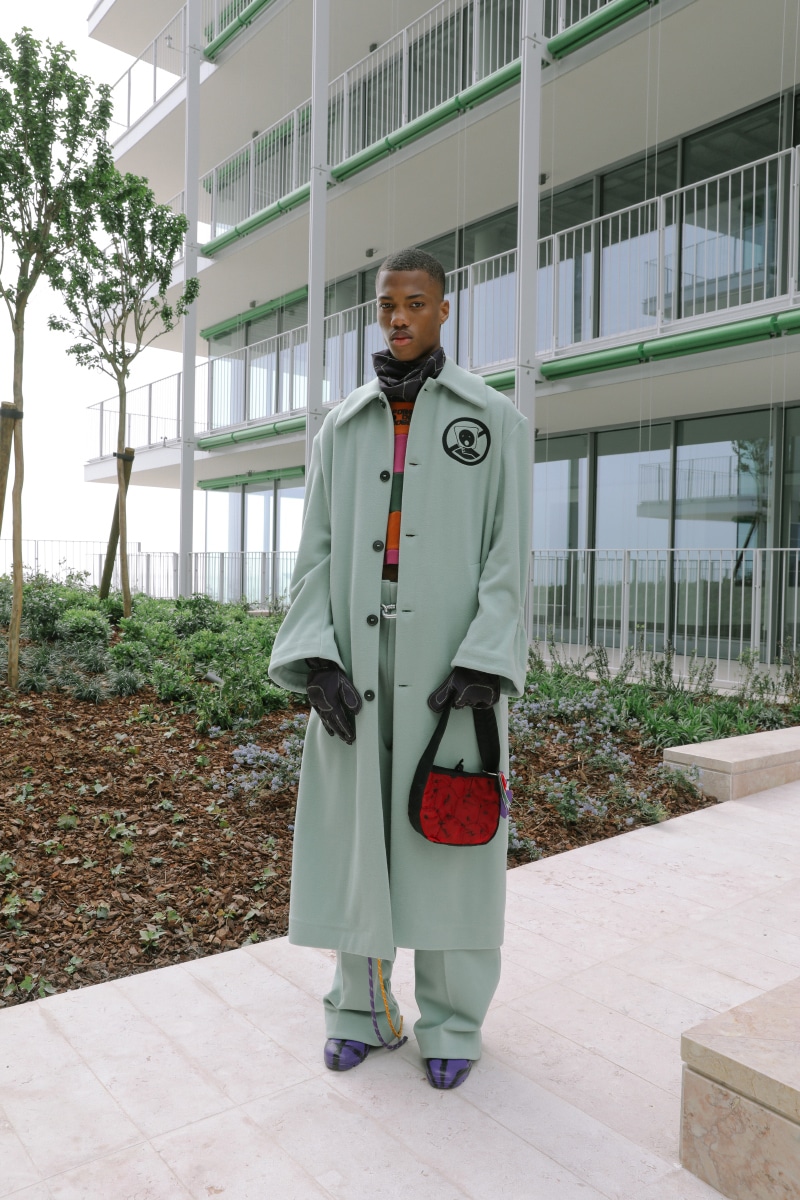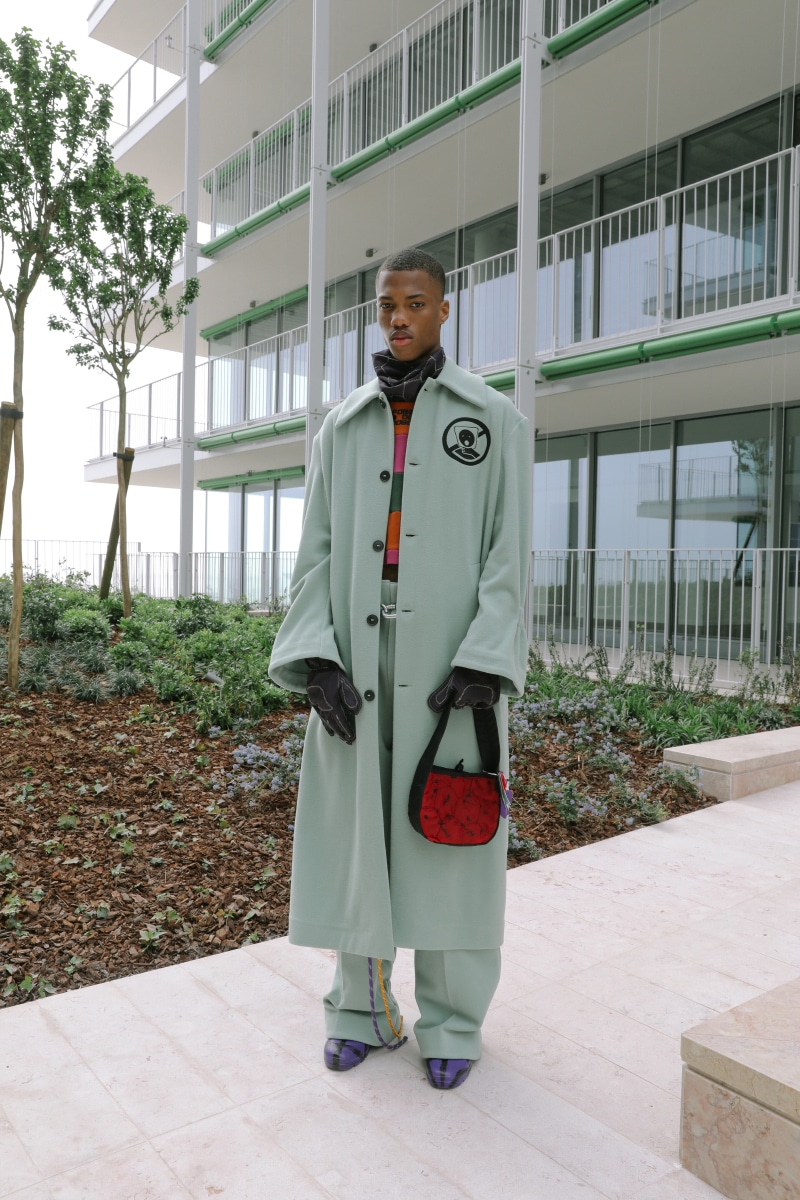 Tell us a little about yourself. Who are you, where do you come from?
I'm João Januário, I'm 26 years old, I come from Santarém and at the moment I live in Porto. I am a Technical Fashion Designer, I am currently working freelance and on the side, I just released my new project – FORA DE JOGO.
What led you to present yourself to SANGUE NOVO?
I applied for Sangue Novo the first time 6 years ago, when I finished school, with my final collection, but I was not selected. The Sangue Novo contest was one of my professional goals and it came naturally with the creation of FORA DE JOGO, almost as a search for the validation and recognition of the same.
From a personal/professional perspective, the objective of my application was to enrich my curriculum, creating a portfolio, and opening new doors in the area of ​​design/collection development, since I have always have been working much more in technical design and production.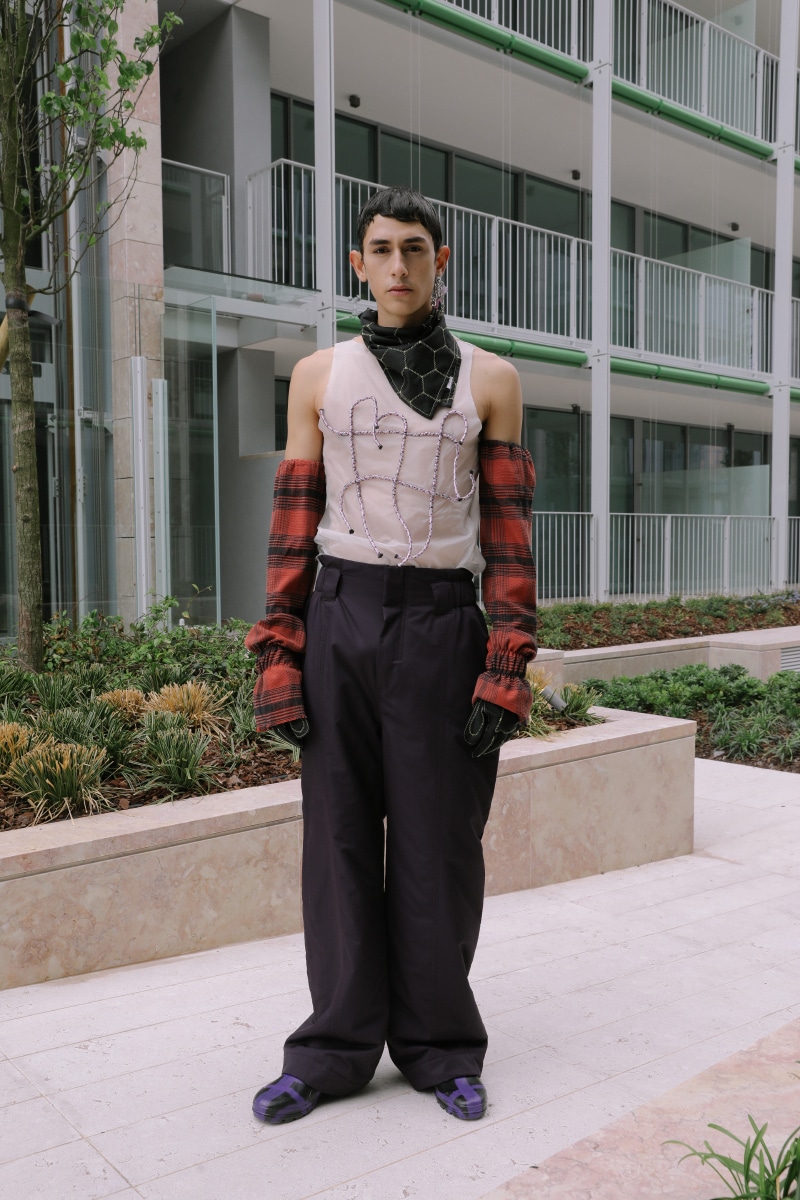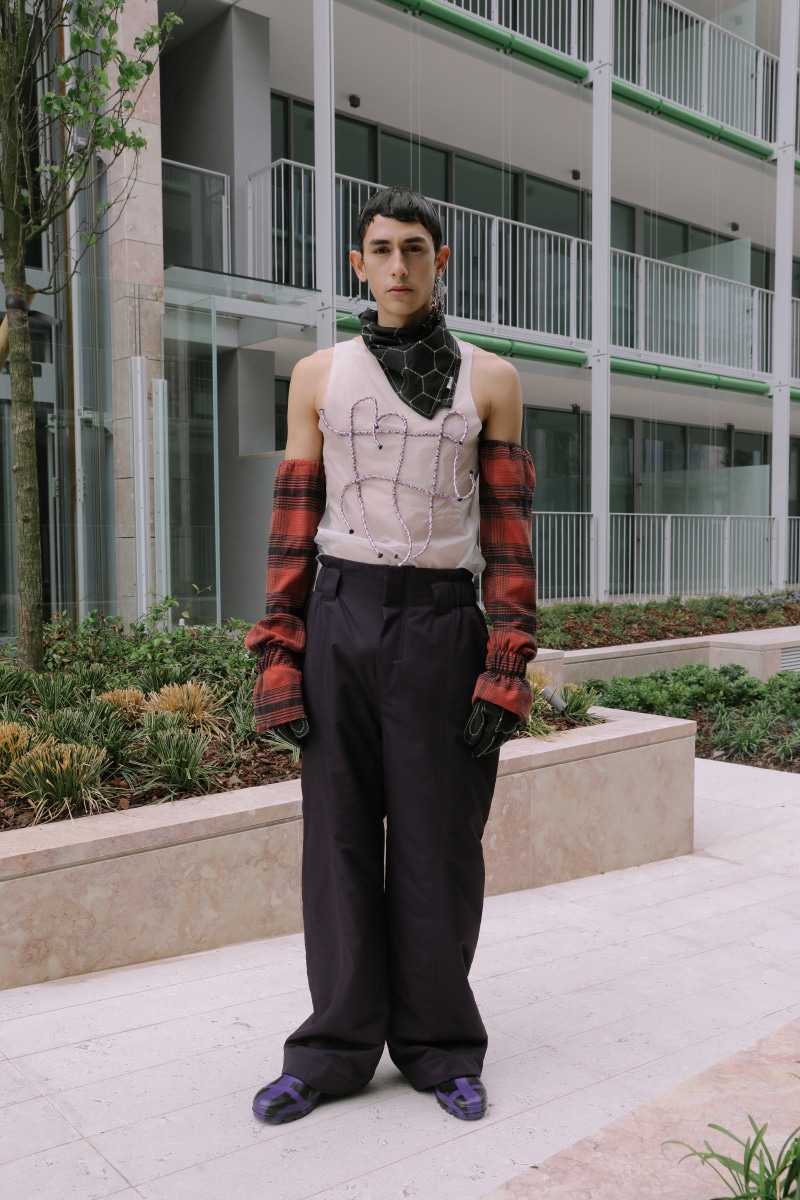 Despite this being your second collection, I can see maturity and cohesion as a brand with a well-defined image. Can you explain the concept behind FORA DE JOGO and the creative process that led to this result?
FORA DE JOGO appeared as an escape from my professional activity directly linked to the industry, and I wanted to create a space of complete experimentation, learning, and freedom for myself. I think that the maturity and cohesion in this second collection are a reflection of my professional experiences in which I was able to observe and absorb different aspects of the industry and the components of a brand. FORA DE JOGO (eng Offside) is also a technical term of football, hence there are elements of the game present in the collections, such as goalkeeper gloves, but rethought in a fashionable way.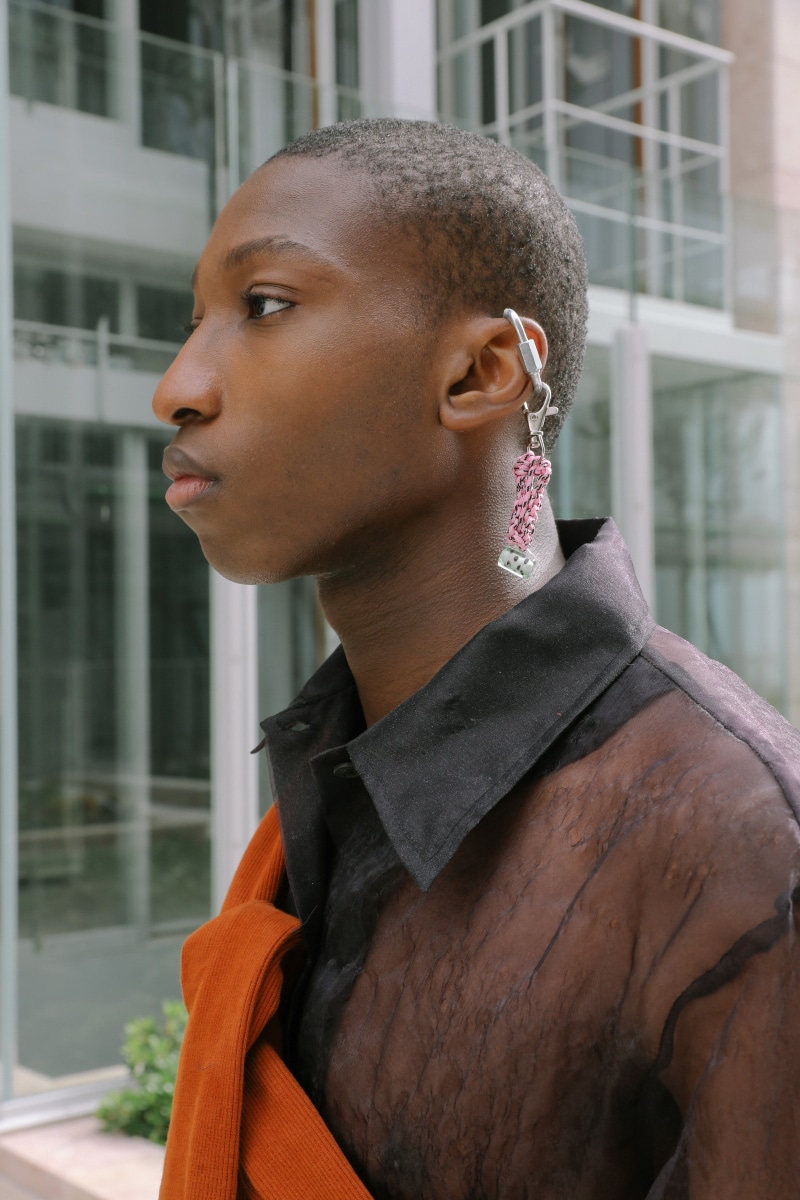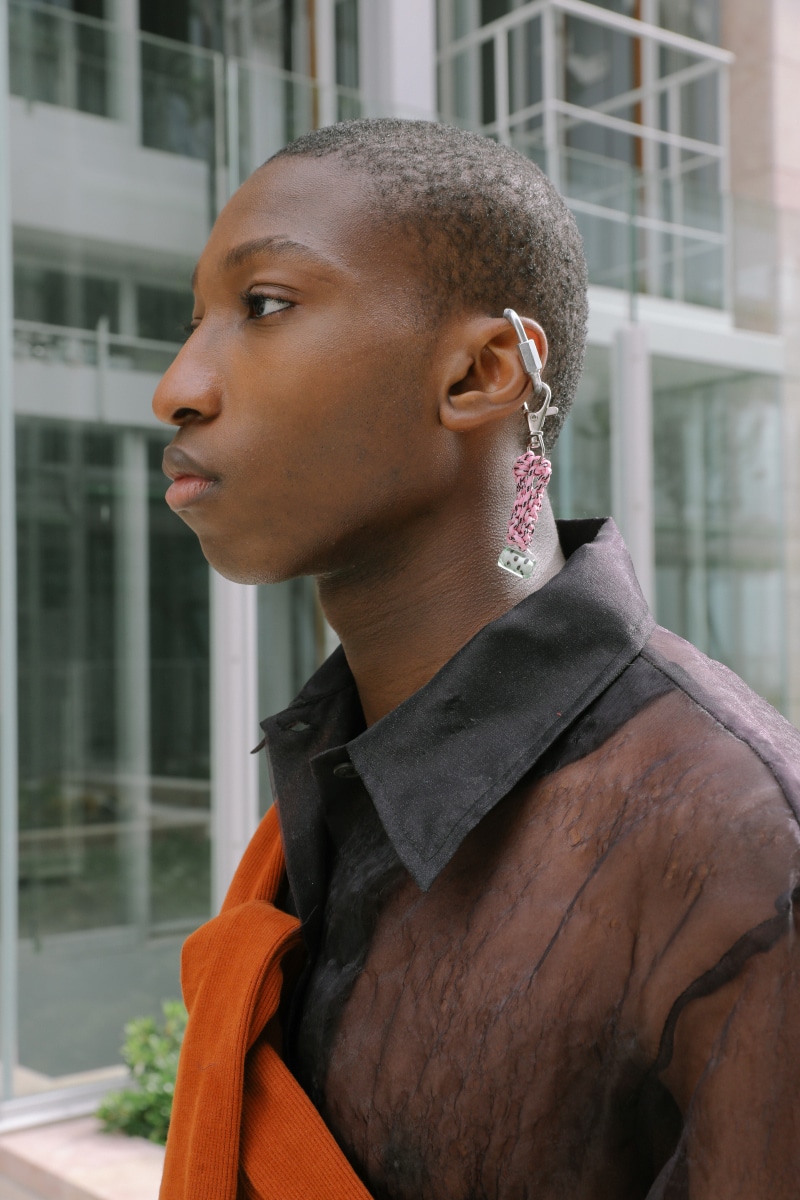 And what is the concept of this collection that you present at ModaLisboa?
This collection is called 'Blurred Identities' and started to be developed from the idea of ​​me 'feeling out of game' (feeling offside), the concept of social identity and otherness.
Then observing objects, realizing their characteristics and utilities, and also idealizing their past lives until they are in my possession.
Basically, the collection works on the interaction with the "other" and with the physical and imaginary space, creating a safe space so that all these interactions are possible.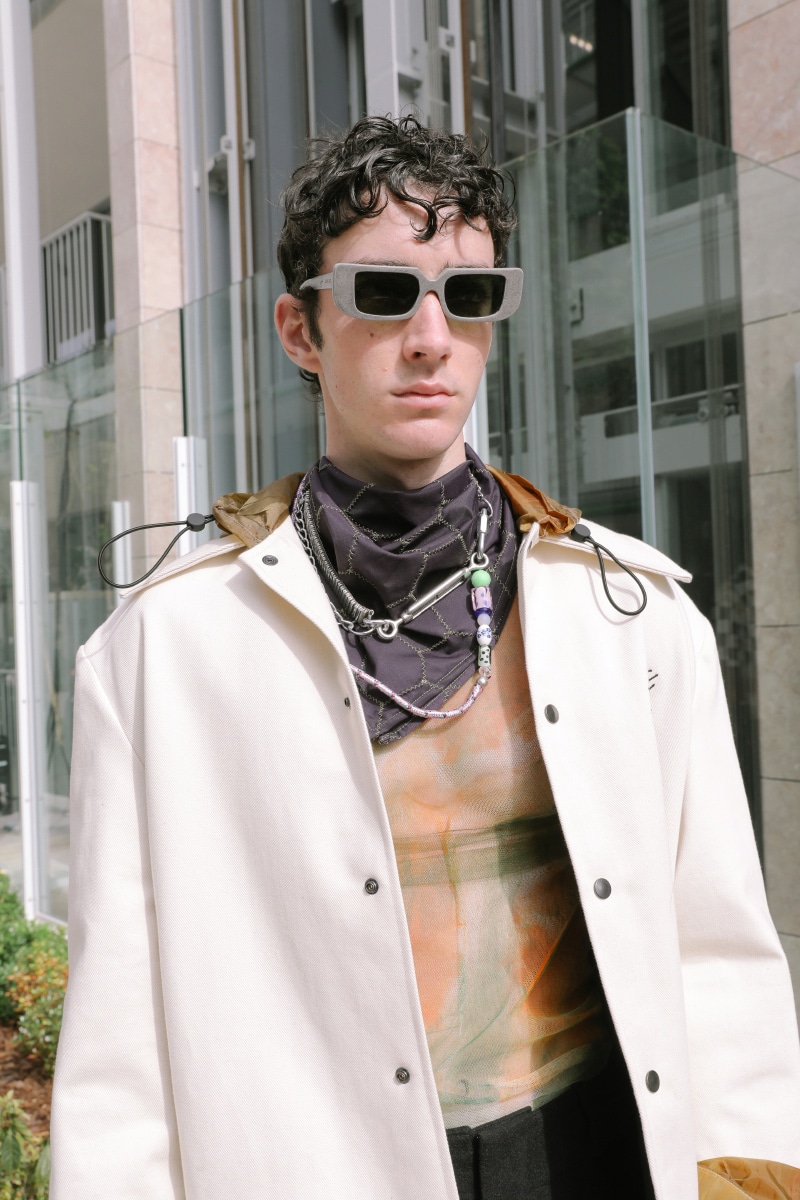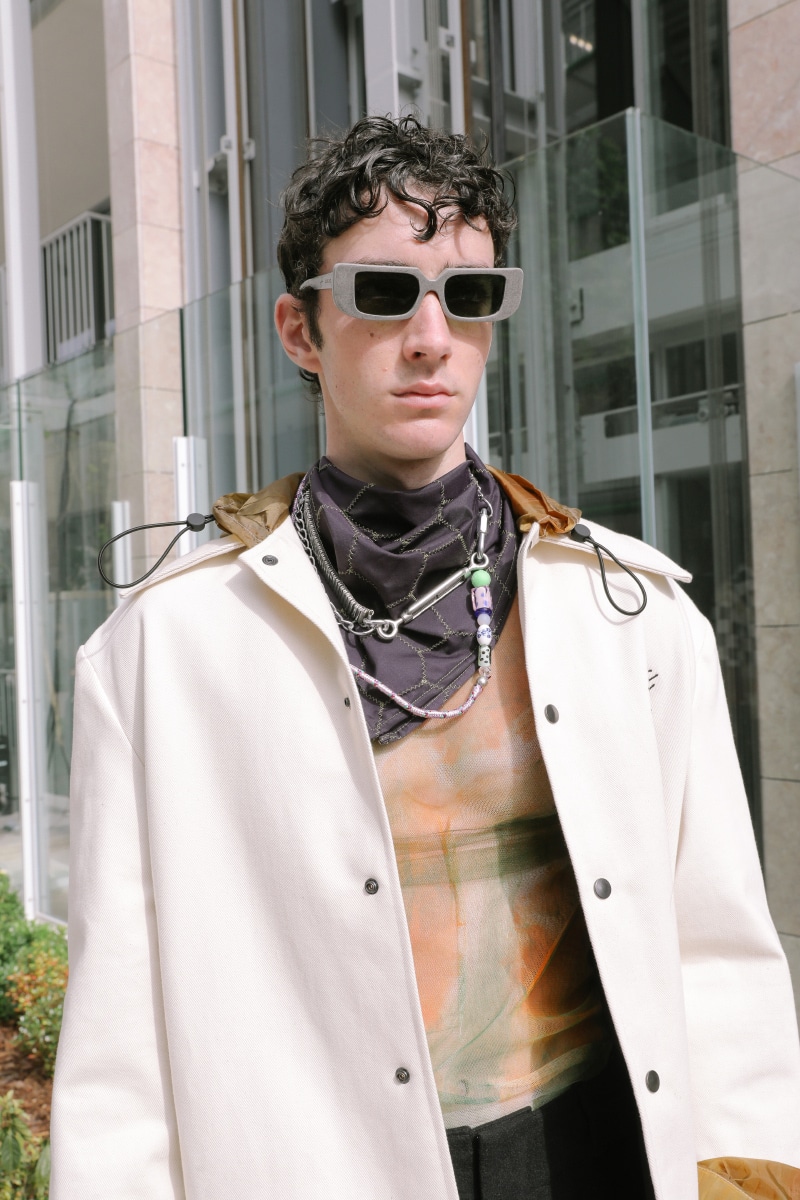 I saw that you collaborate with several people in this collection…
FORA DE JOGO first started with the objective of being a collaborative project, thus believing that with each collaboration my entire collection development process is more enriched in areas that I do not master. For example, the collaborative jewelry with Pilar do Rio.
I especially like the balance between the masculine (also linked to the concept of your brand) and the feminine. How important is that for you as a designer?
I think that the balance between male and female is very important in terms of provoking reactions and initiating or continuing dialogues on the issue. Like that, we can finally accelerate the progress and acceptance of this balance as human beings and I think it's crucial to the designers to promote and stimulate this debate.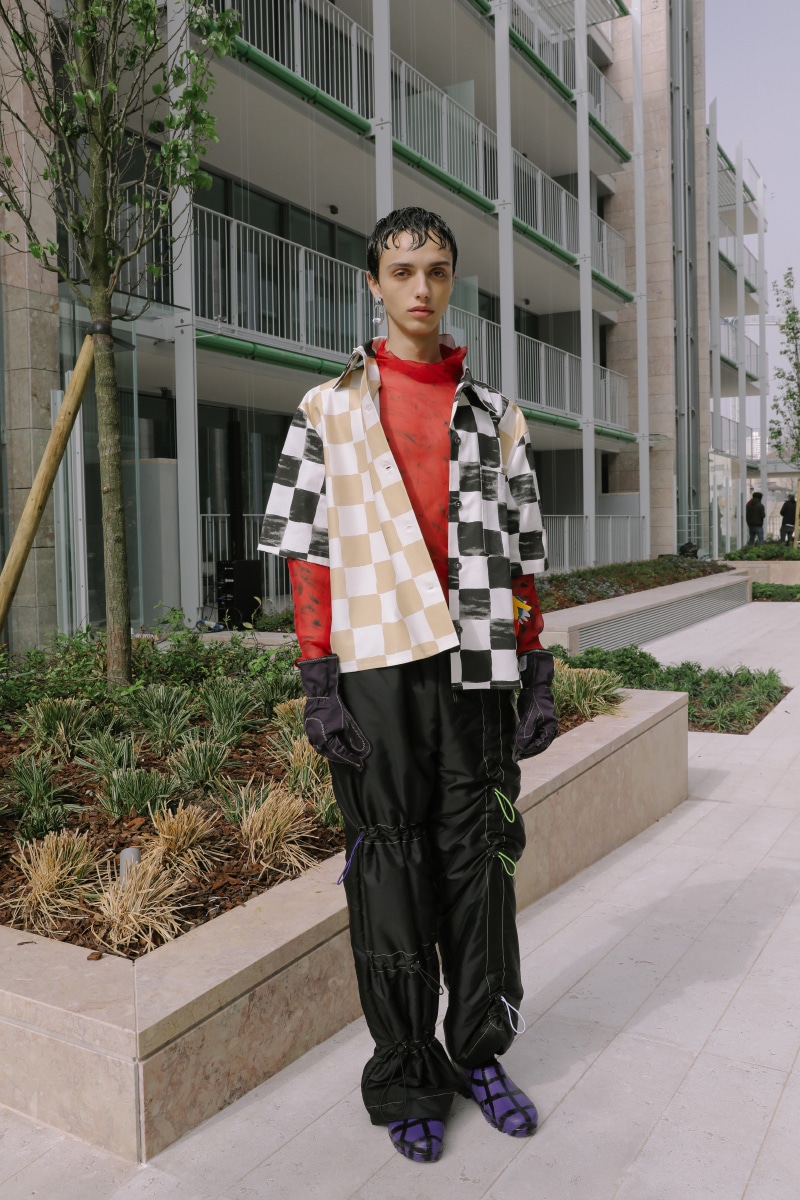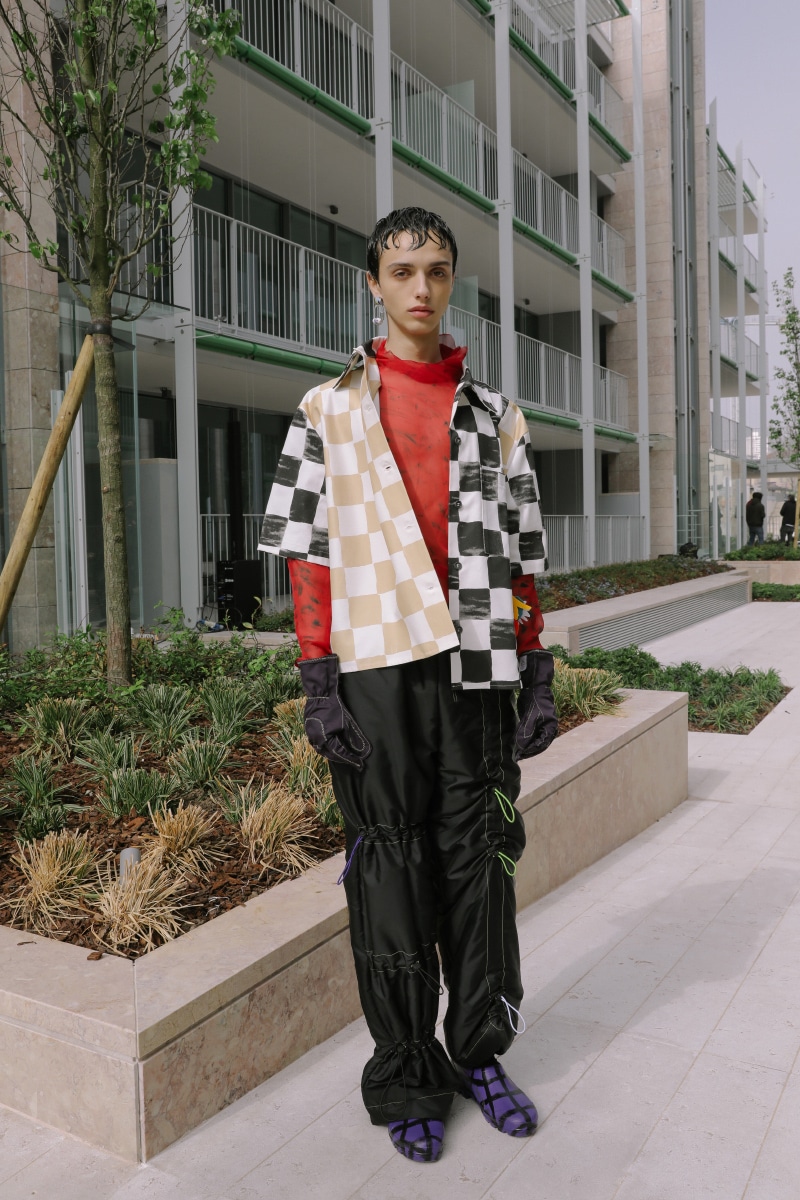 What was your process for finding materials? Did you take into account the sustainability factor?
In the current times, in which the environmental crisis is very present and worrying, I think that the sustainability factor must be present naturally since the initial collection development process. It must be seen as an absolute need. In this collection, I used a lot of materials that I have been collecting from the industry and materials from deadstock warehouses.
Sustainability was also an important point in the collaborations: with Pilar do Rio, jewels were made from different components from second-hand markets, and with Kika Limbu, the key charms were made from plastic packaging found on the beach.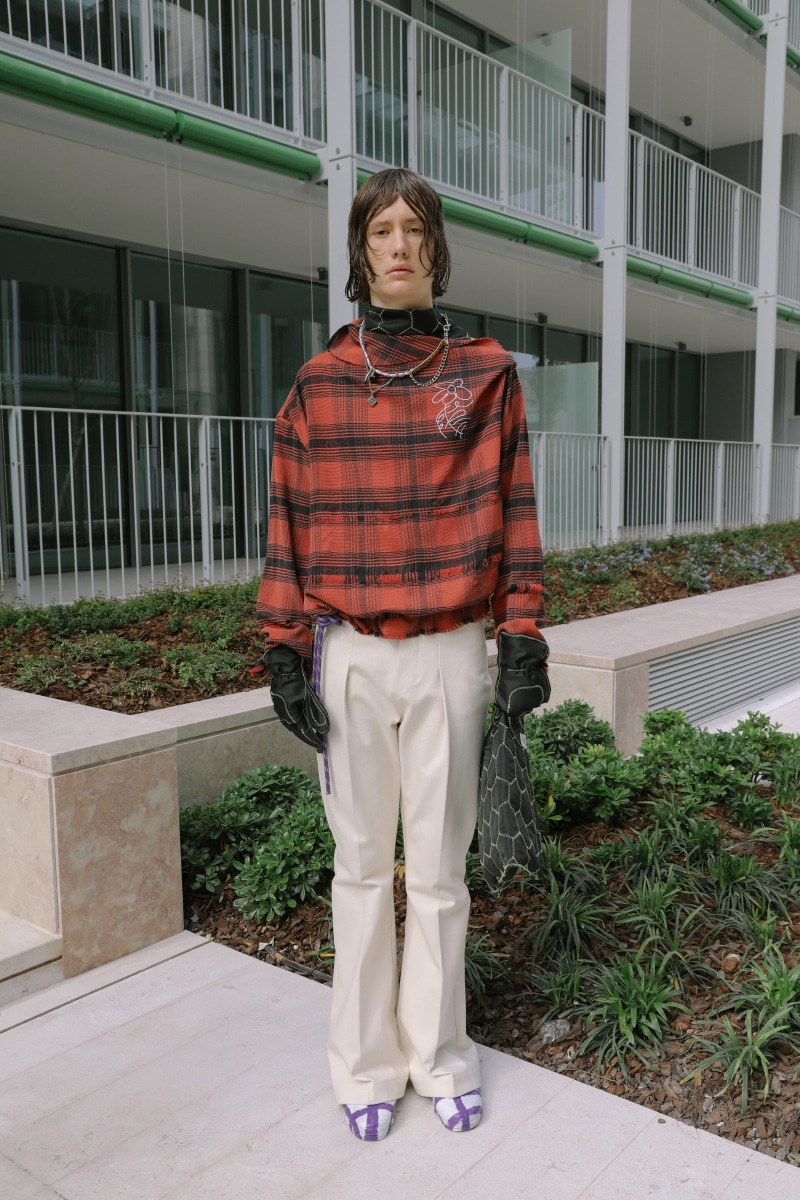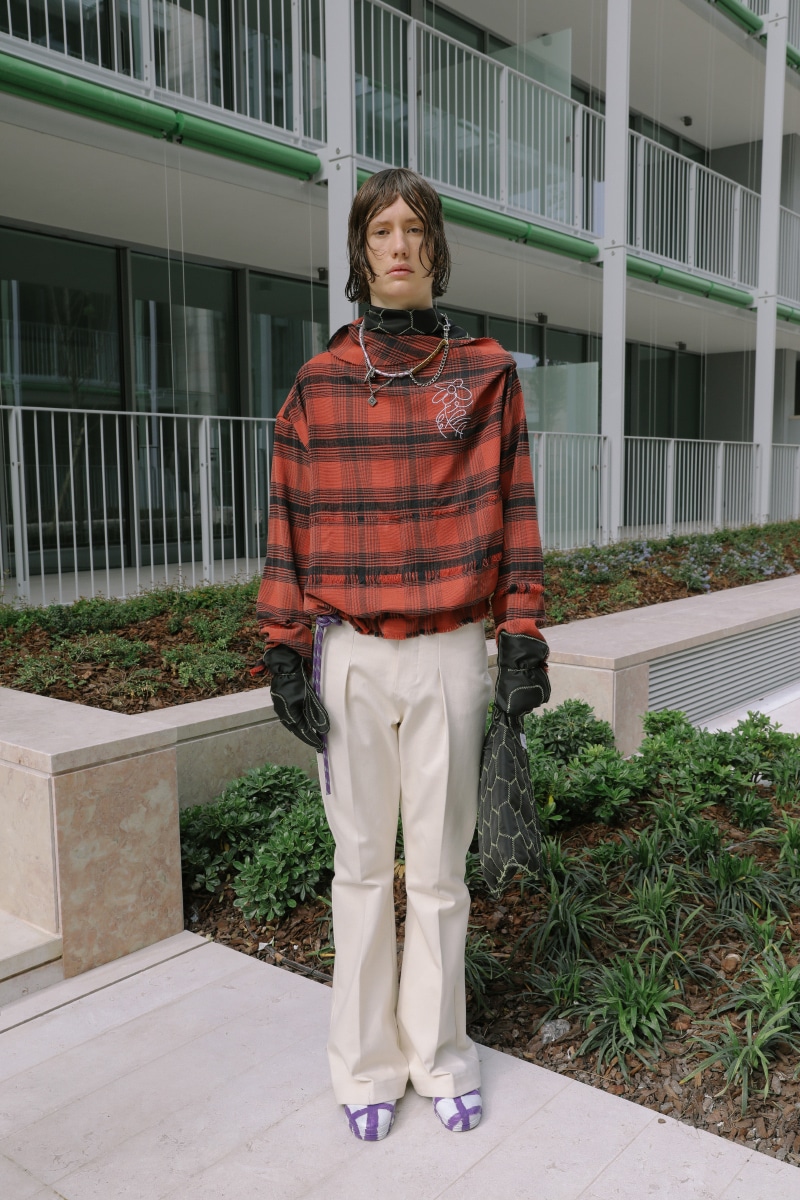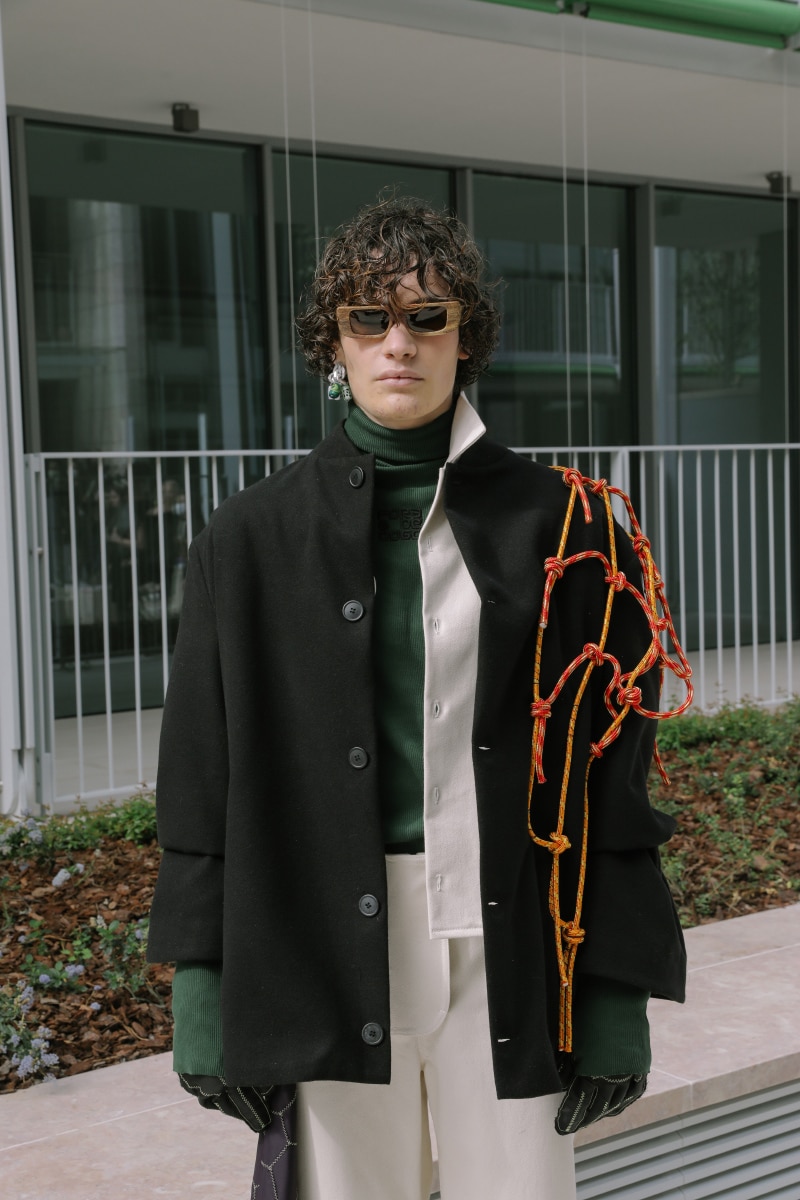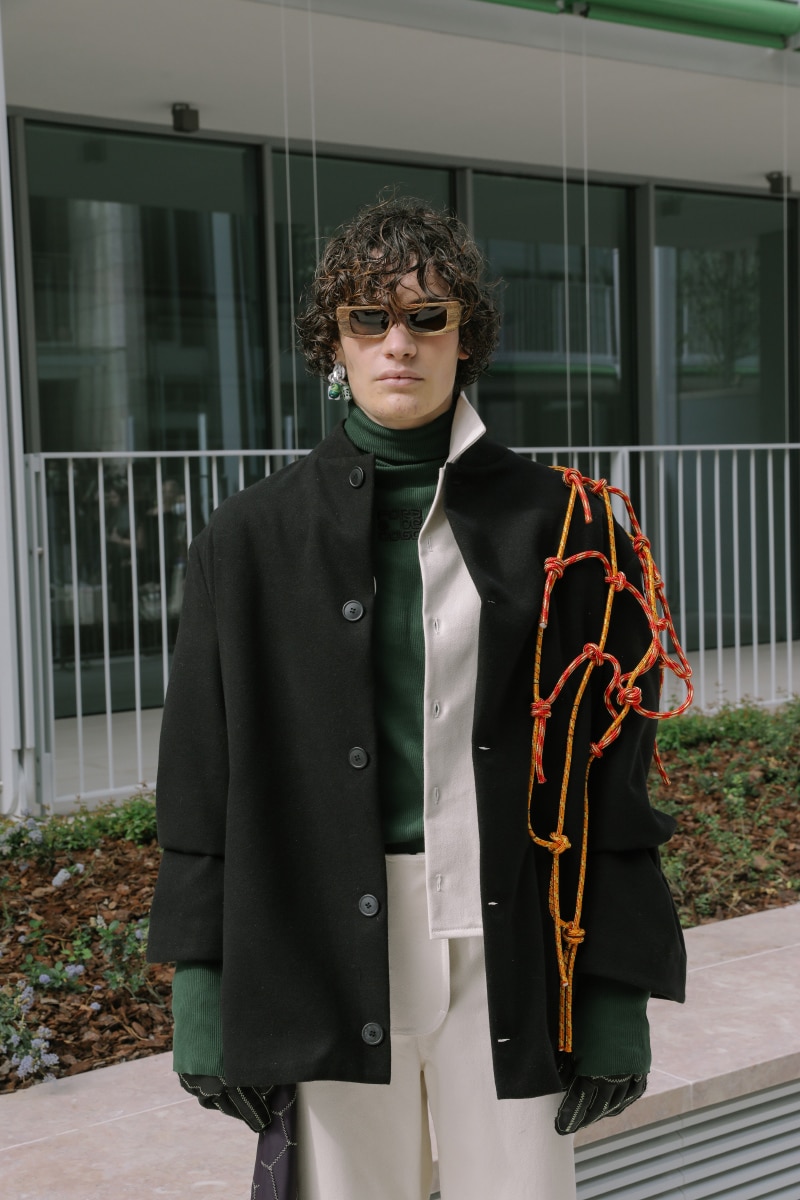 Despite the great presence of "Made in Portugal" in the main international brands, when it comes to Portuguese brands we don't quite see them penetrating the market outside their borders. Why do you think this happens?
I think primarily that it is due to the fact that Portugal is recognized as a producing country and not a country that 'produces' renowned designers.
Second, the Portuguese industry is not yet adapted or open to the existing brand models in Portugal, thus not allowing the brands to produce and meet the conditions to do so.
Finally, I also think that it stems from inefficient communication on the part of Portuguese brands, perhaps also because they are not able to have large PR machines behind them, as it happens with other younger brands in other European countries.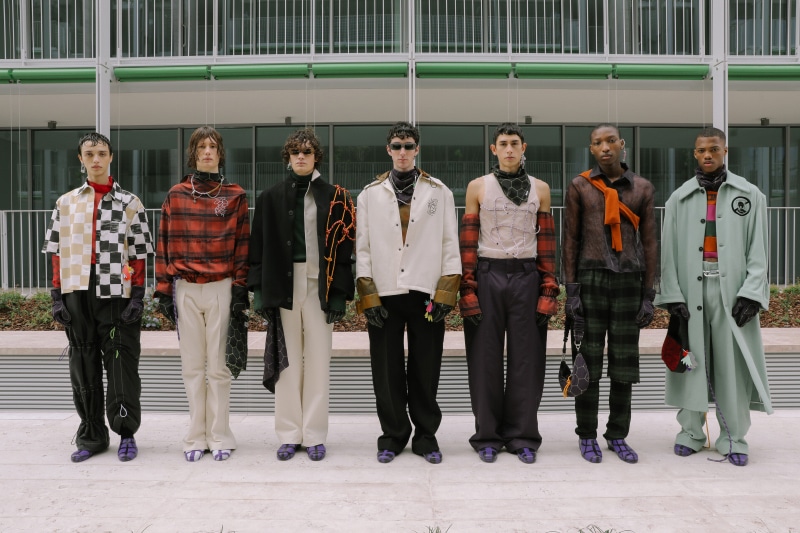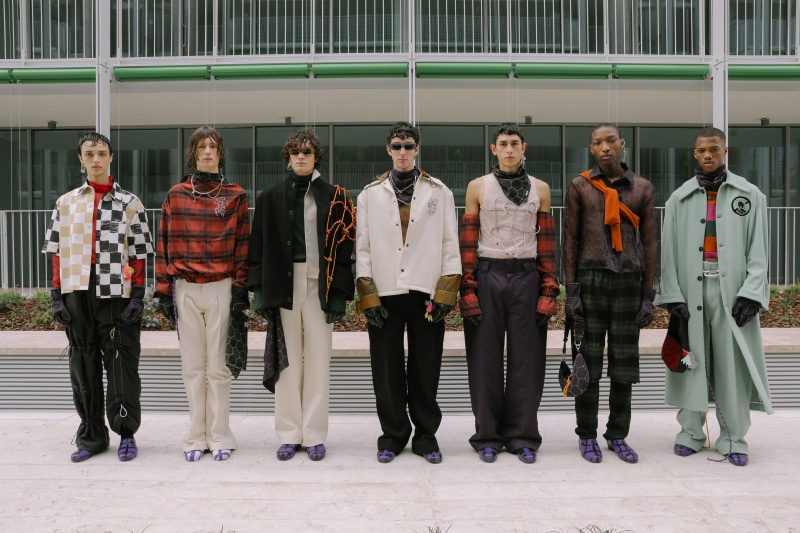 What are your short-term plans?
The short-term plans are to structure the project in order to generate some growth and in parallel, with this work already developed at FORA DE JOGO, I want to go abroad and continue my professional career.