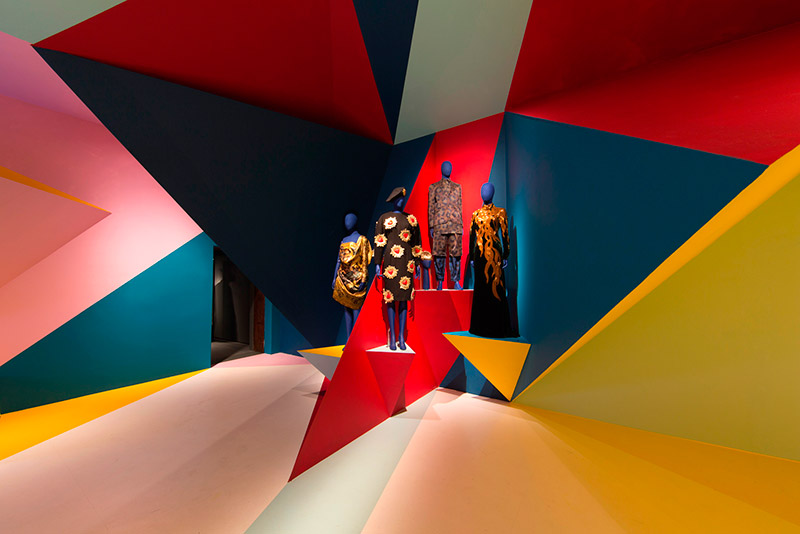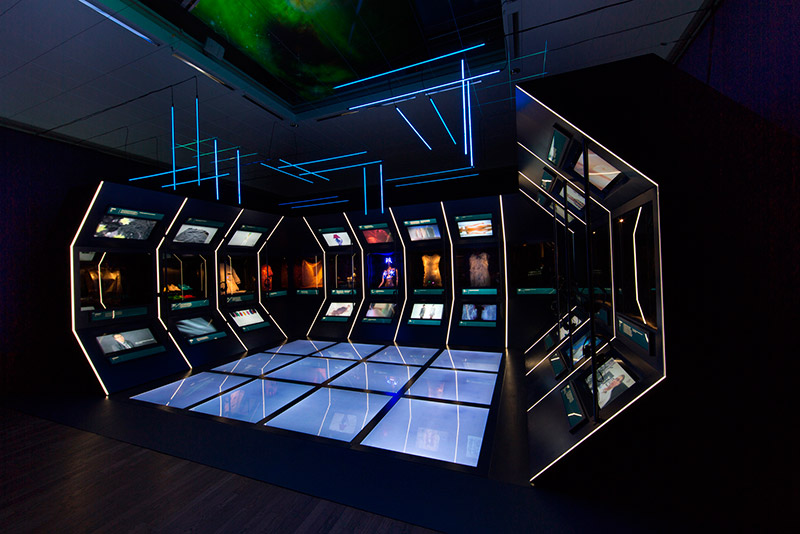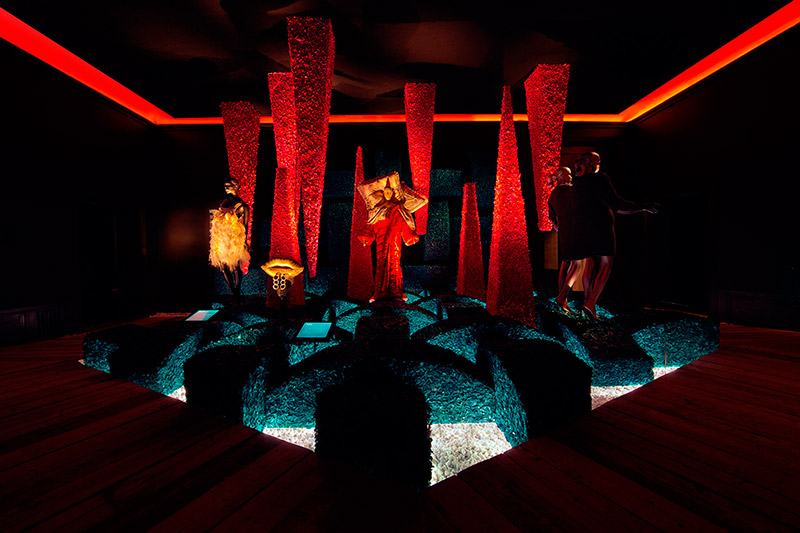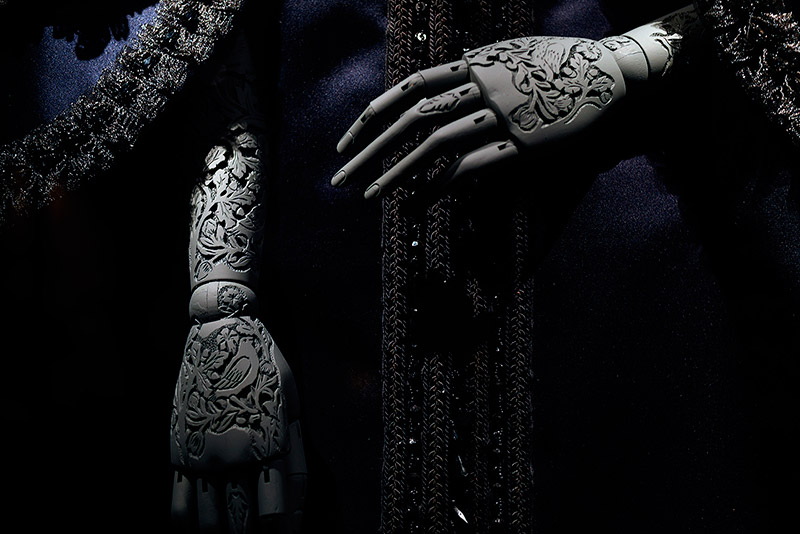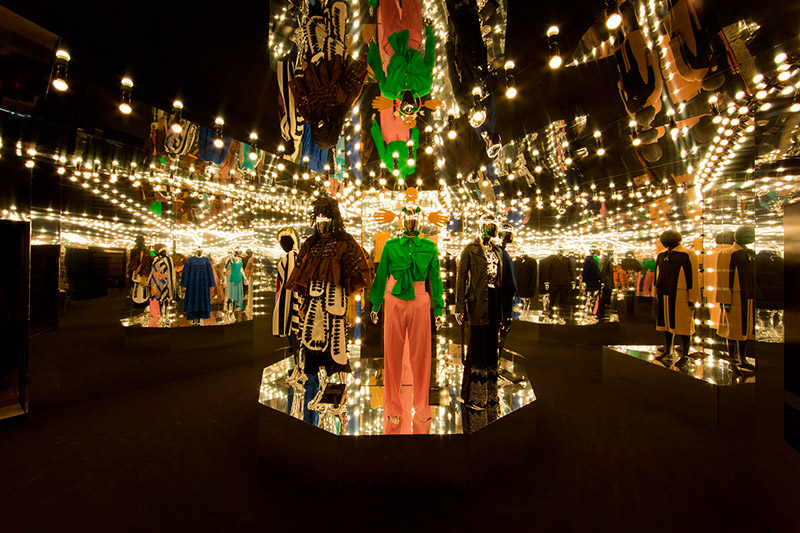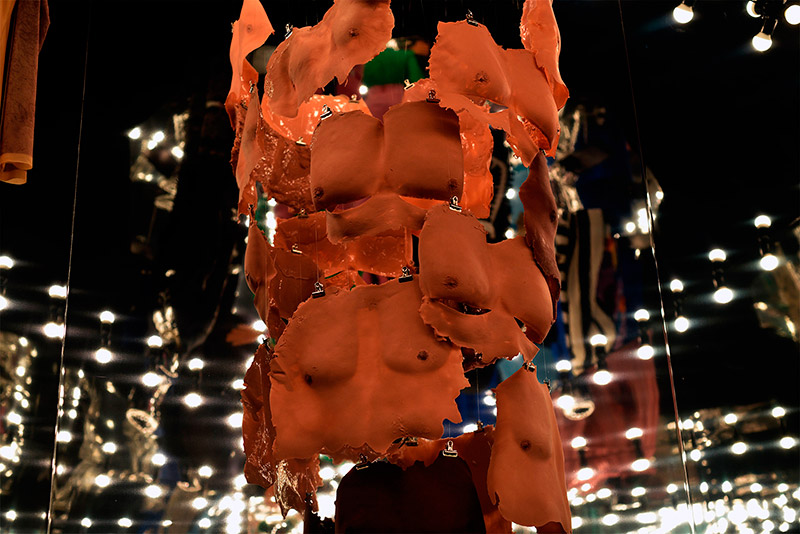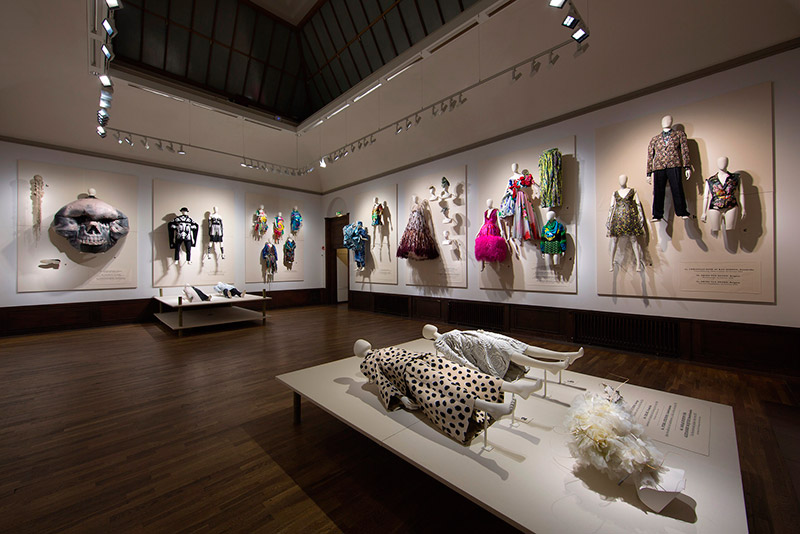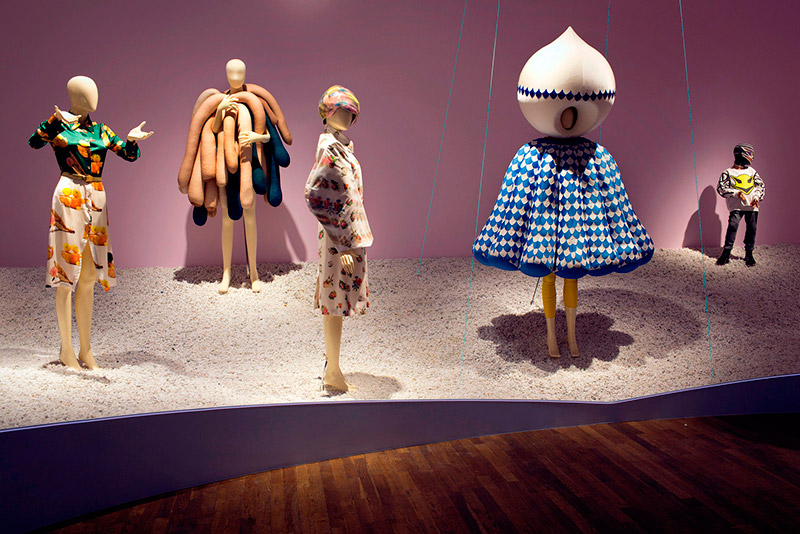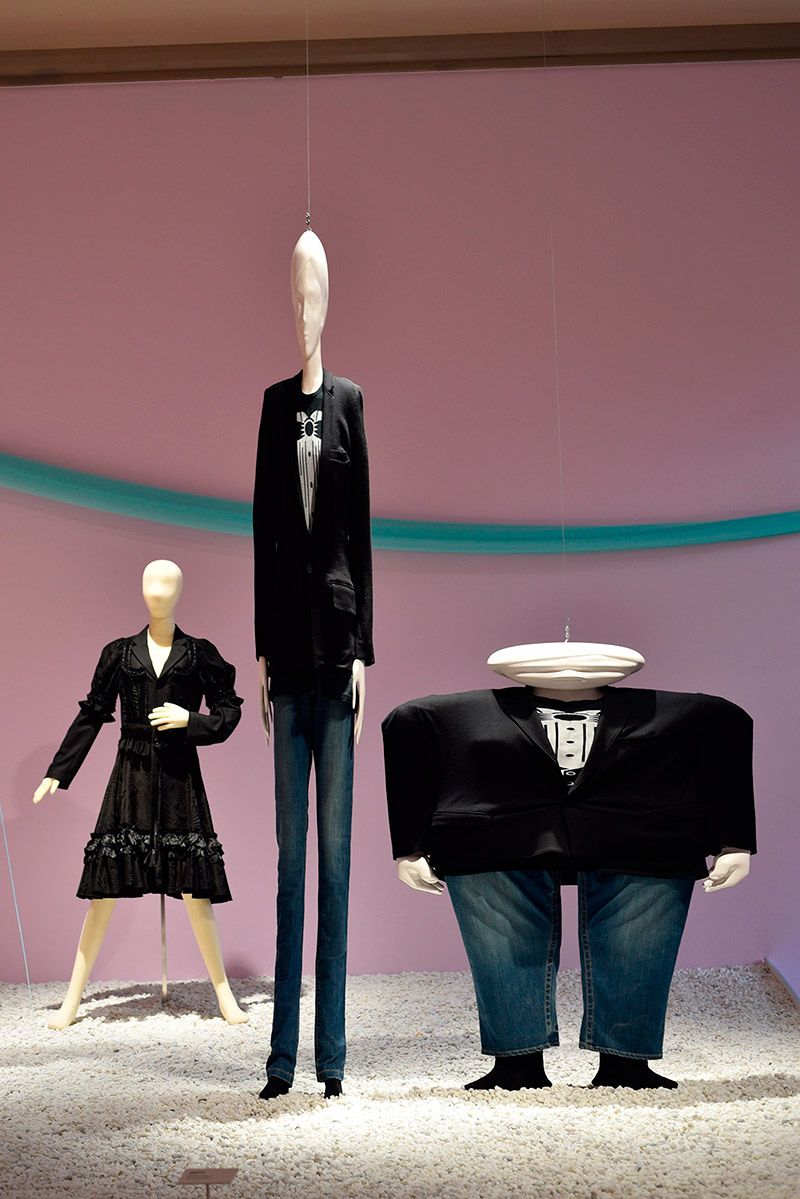 Liljevalchs konsthall's new extraordinary exhibition "Utopian Bodies – Fashion Looks Forward" maps out imaginable futures for the adorned body. How can fashion be harnessed to create a better future? How does fashion relate to the human body, to us as individuals and groups, and the world around us?
Presenting fashion's possibilities and highlighting human creativity, the exhibition aims to inspire visitors to search for their good place, their vision of the future. Arranged over eleven galleries – Sustainability, Change, Technology, Craft & form, Craft & Colour, Resistance & society, Resistance & beauty, Solidarity, Memory, Gender Identity and Love – the exhibition presents a snapshot of what is possible today and where we can be in the future. The exhibition, which consists of over 200 objects, images and videos, invites visitors to embark on a captivating journey between different worlds. The individually designed galleries are inspired by various utopian ideas – some realised and others not. But above all, they highlight the social promise of technology and creativity.
Some of the highlights include a Dior couture ensemble with a detailed floral pattern from the spring/ summer collection 2013, representing the new direction of the legendary house under Raf Simons' creative leadership; Viktor & Rolf's look from Van Gogh Girl couture spring/summer 2015 collection, as well as their iconic "Hana Bedtime Story" ensemble from 2005; Hussein Chalayan's ground-breaking table skirt (Afterwords 2000) and moulded plastic dress (Inertia 2009); Walter Van Beirendonck's Stop Racism headdress from Crossed Crocodiles autumn/winter 2014; Issey Miyake's innovative King & Queen installation from the spring/summer 1999 A-POC collection which was already then made with zero-waste; and Jólan van der Wiel's and Iris Van Herpen's magnetic and 3D-printed shoes. This show also includes several garments from one of the world's largest private collections of Alexander McQueen, Prada's sparkling rainbow look from spring/summer 2014 and a look from Rick Owen's autumn/winter 2015 collection that caused a media stir due to the strategically cut holes revealing the models' genitals. A number of films directed by, for example, Nick Knight/SHOWstudio, Geoffrey Lillemon and George Tsioutsias will be screened throughout the galleries. Stephen Jones Millinery's almost surreal hats, and one of Maiko Takeda's headwear – seen on the artwork of Björk's latest album – will be on display. Visitors will also encounter objects by a host of international designers, such as KENZO, Gucci, Acne, Bless, Dries Van Noten, Bernhard Willhelm, Naomi Filmer, Sonia Rykiel, Chloe, Elsa Schiaparelli, Massaro, as well as Versace, Maison Martin Margiela and Comme des Garcons for H&M.
The next generation of avant-garde fashion designers from around the world are also represented in this exhibition. For example, Ryohei Kawanishi's collection that address the nuclear disaster of Fukushima, Anrealage garments that questions perception through creating optical illusions, H&M prize winner Minju Kim's voluminous garments; Vogue Fashion Fund nominees Gypsy Sport and Chromat, designers such as Claire Barrow, Craig Green and Grace Wales Bonner that translate resistance into fashion. Swedish court jewellers W.A. Bolin, Saville Row tailors Gieves & Hawkes, and Parisian shoemakers Masaro represent traditional craftsmanship, and representatives for the firms are interviewed in the catalogue about their ideas on making and the future of made-to-measure and one-offs.
16 Swedish designers have been specially commissioned to create unique garments for the exhibition: Ann-Sofie Back (for the room Resistance & Society), Anna-Sara Dåvik (Memory), Bea Szenfeld (Resistance & Beauty), CMMN SWDN (Gender), Diana Orving (Solidarity), Gudrun Sjödén (Craft & Colour) H&M (Sustainability and Love), Ida Klamborn (Sustainability), Ida Sjöstedt (Gender), Lamija Suljevic (Change), Maja Gunn (Gender), New Black (Resistance & Society), Patrik Söderstam (Resistance & Beauty), Sandra Backlund (Craft & Form), This is Sweden (Resistance & Society) and Ulrika Elovsson (Change).