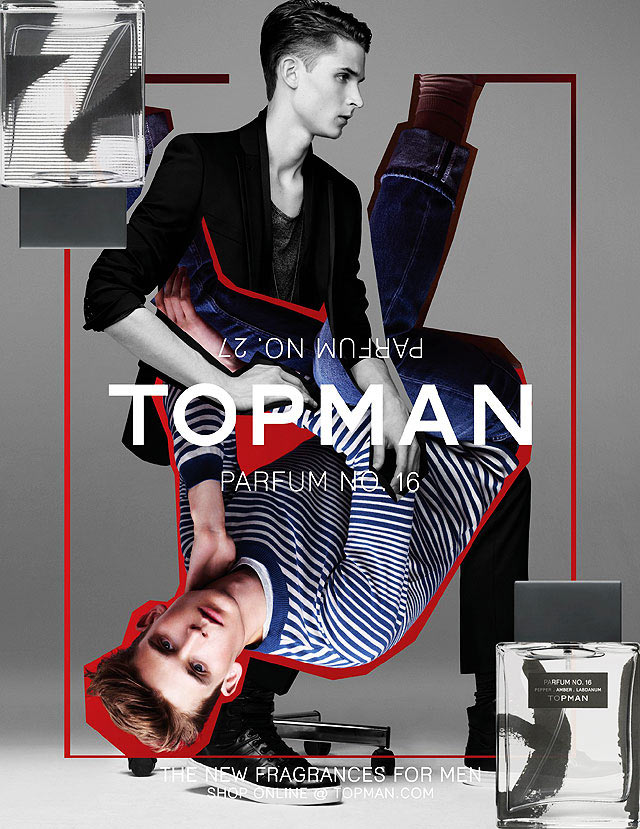 This September will see the launch of TOPMAN's fragrances no.16 and no.27. The campaign features model Lowell Tautchin.
Parfum No.16
No.16 gives a sense of cool fresh air on top using three key notes, Bergamot, Poivre and a Woody/Ozone accent which is amplified by the heart and edgy base of Amber, Labdanum and Musks which leaves a unique signature that plays with body temperature.
Parfum No.27
No.27 had to have ingredients that would be addictive and distinctive, we chose a wild accord of Clarysage, anise and Neroli with a magnetic character of Vetiver and nutmeg for the heart and added tenacity to the end composition with four notes of Oakmoss, Frankincense, Cedarwood and skin penetrated Musks.