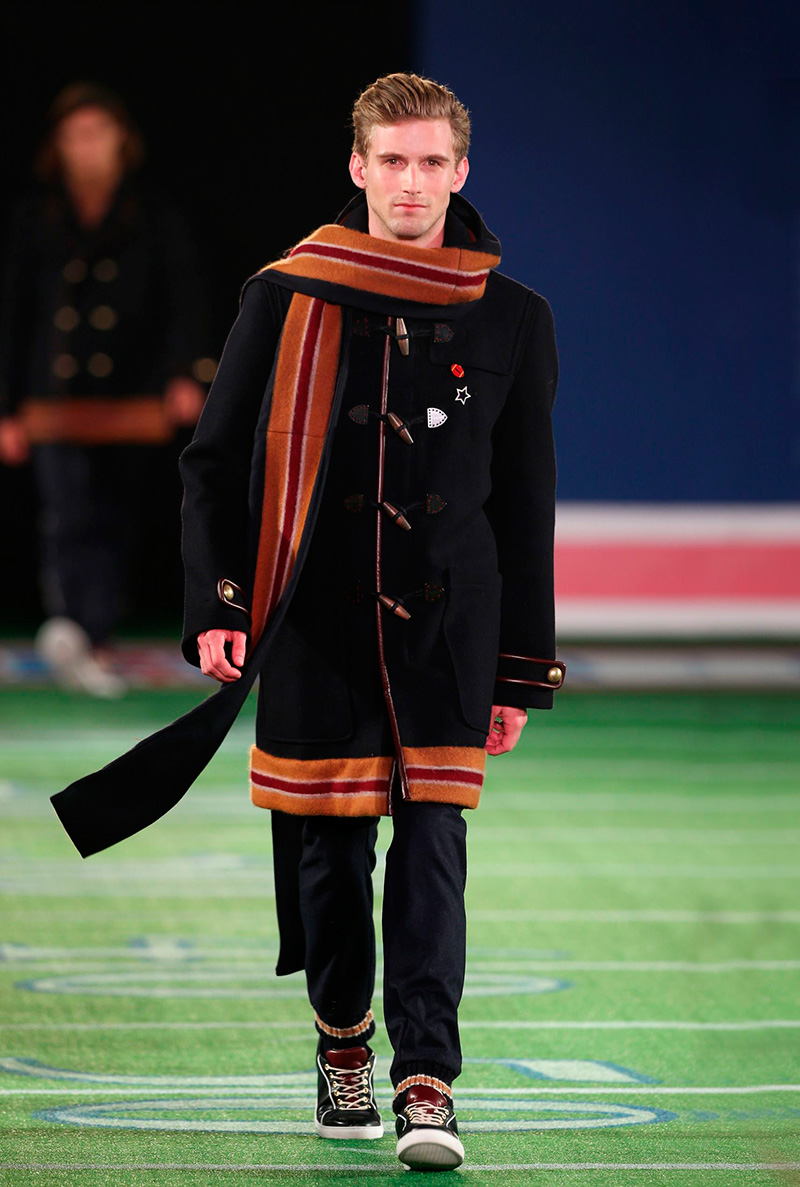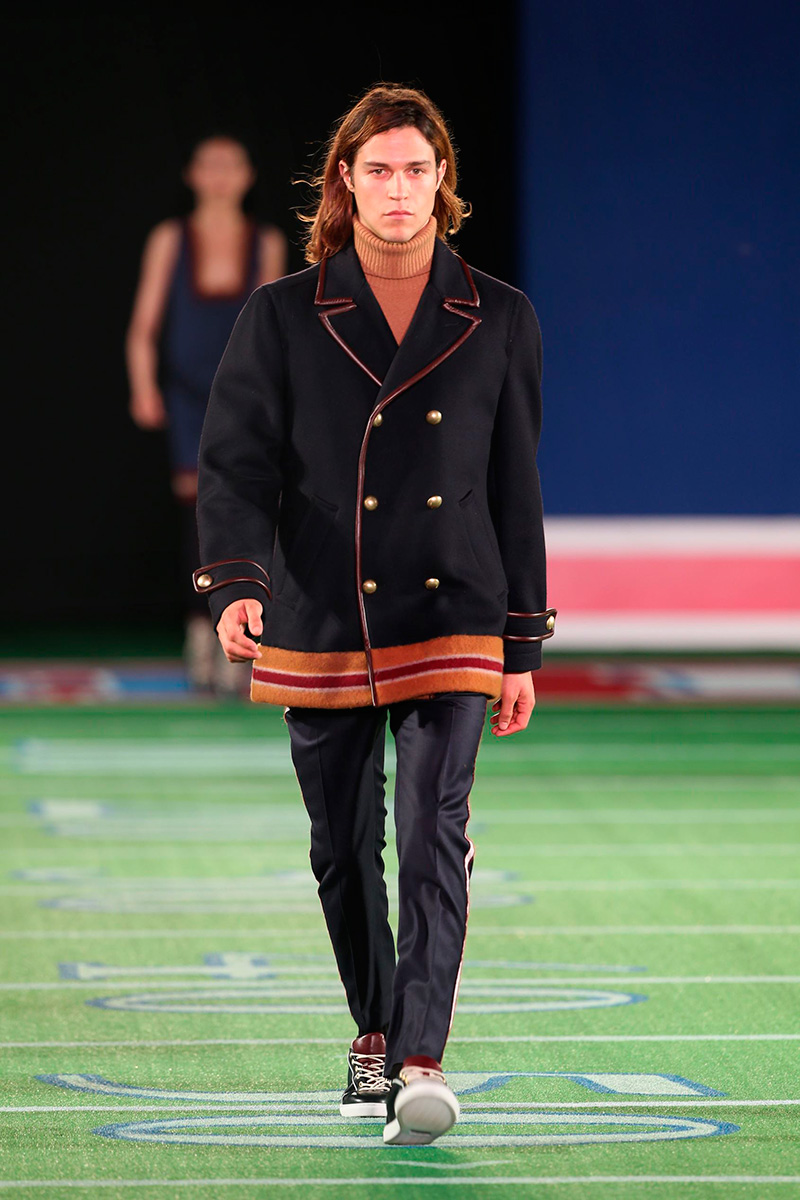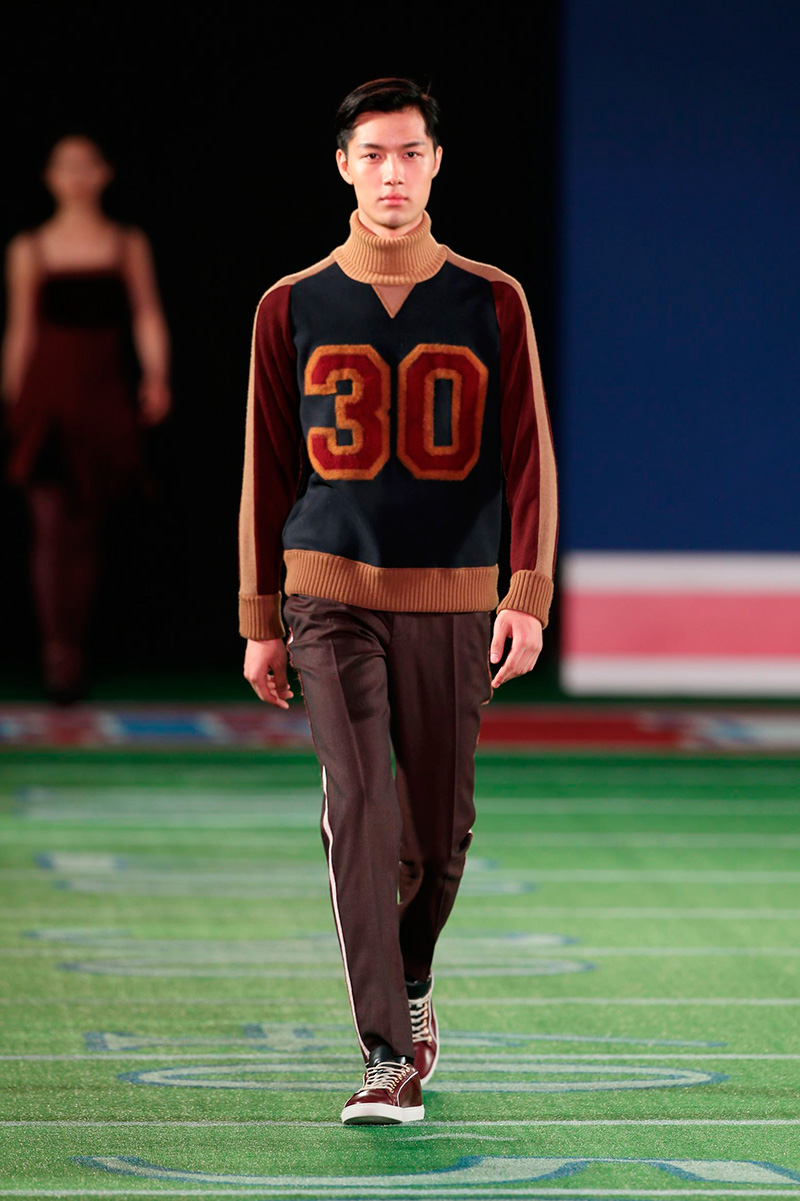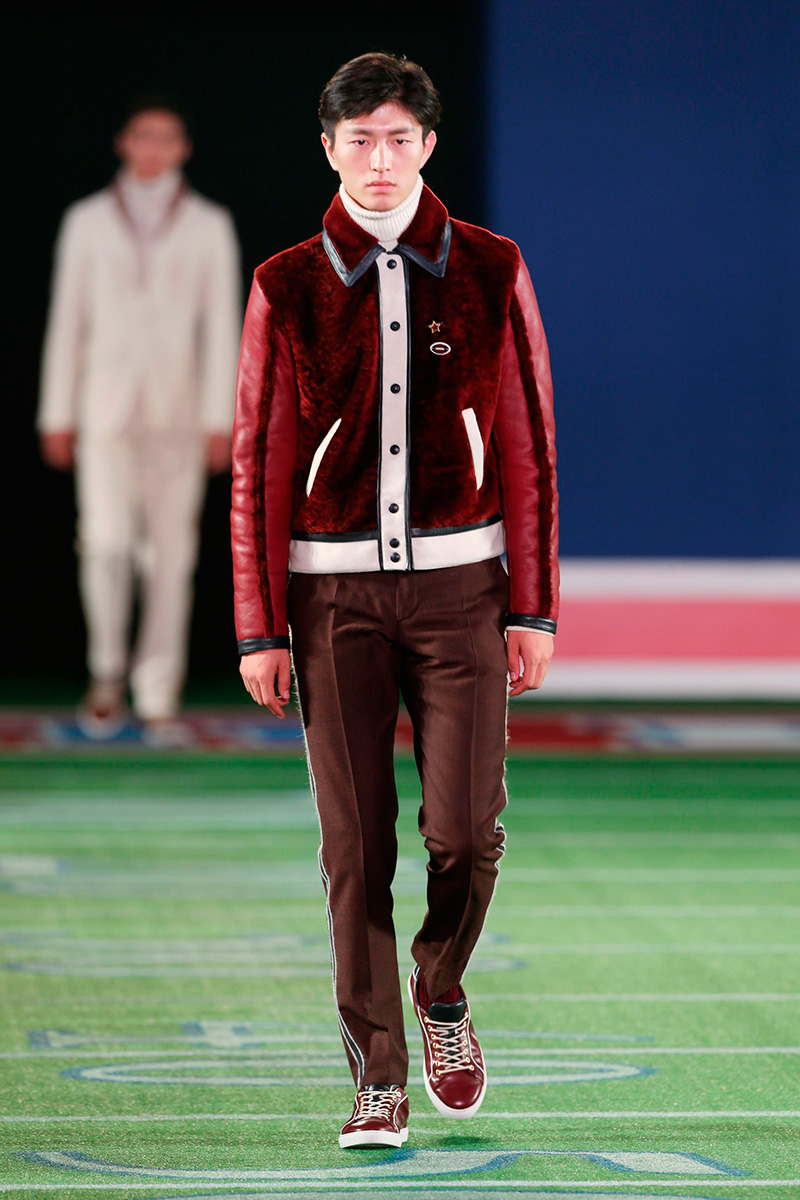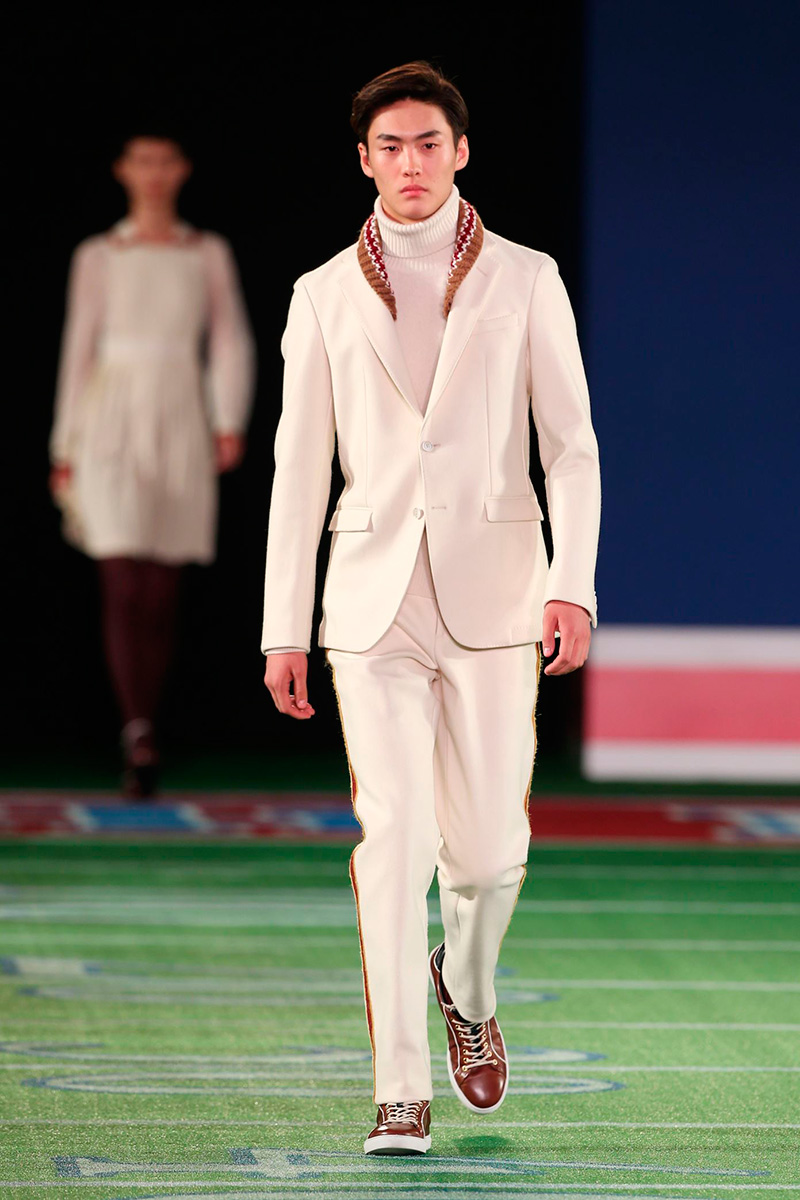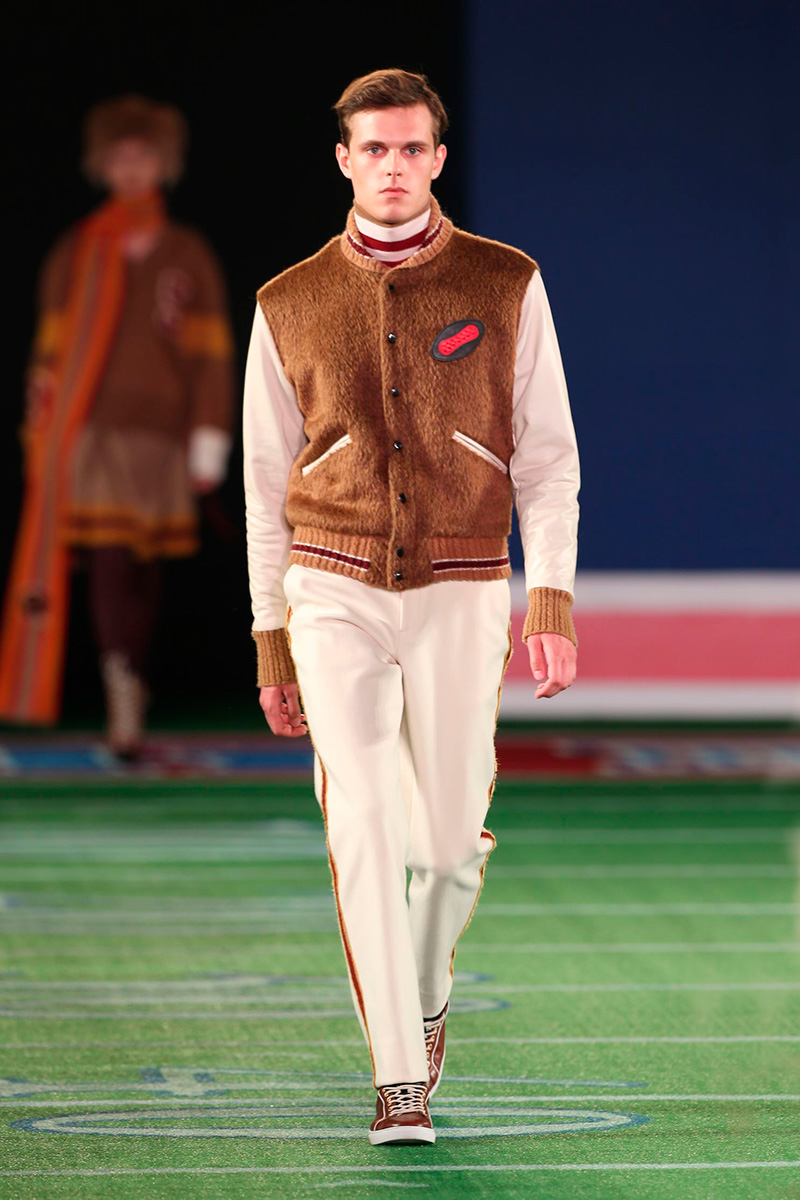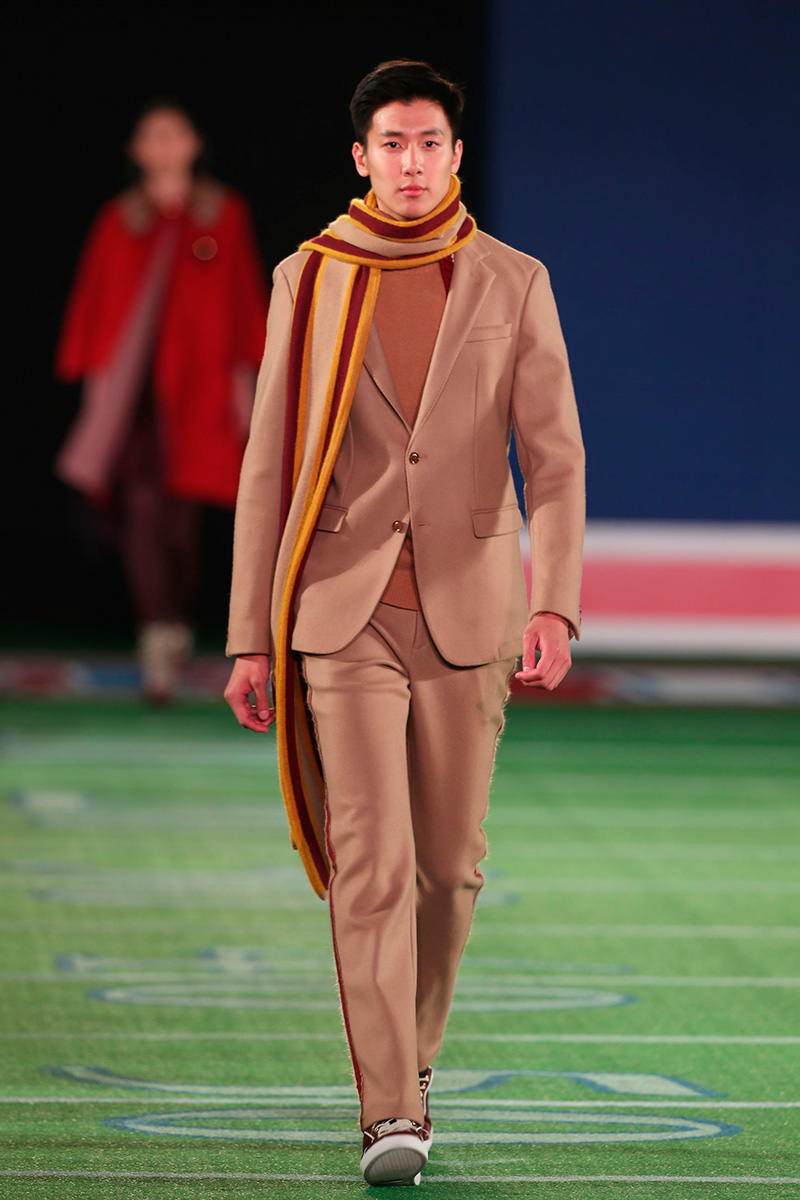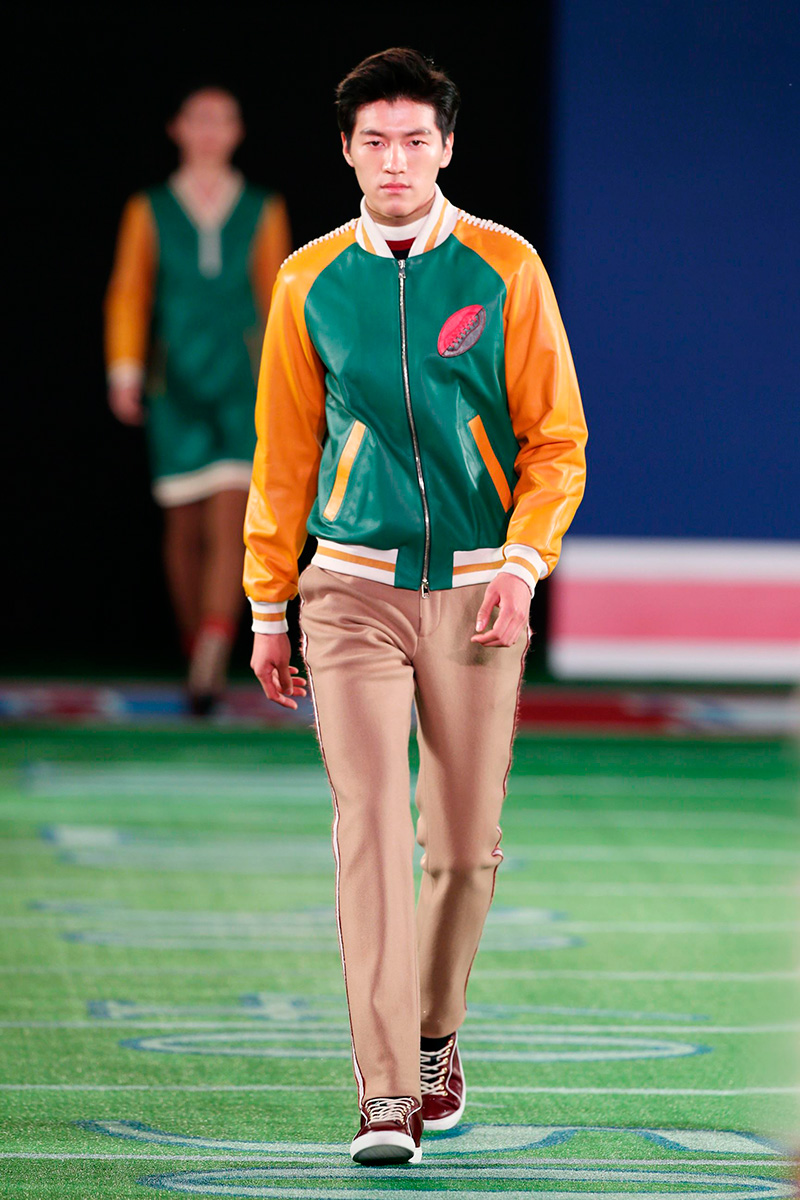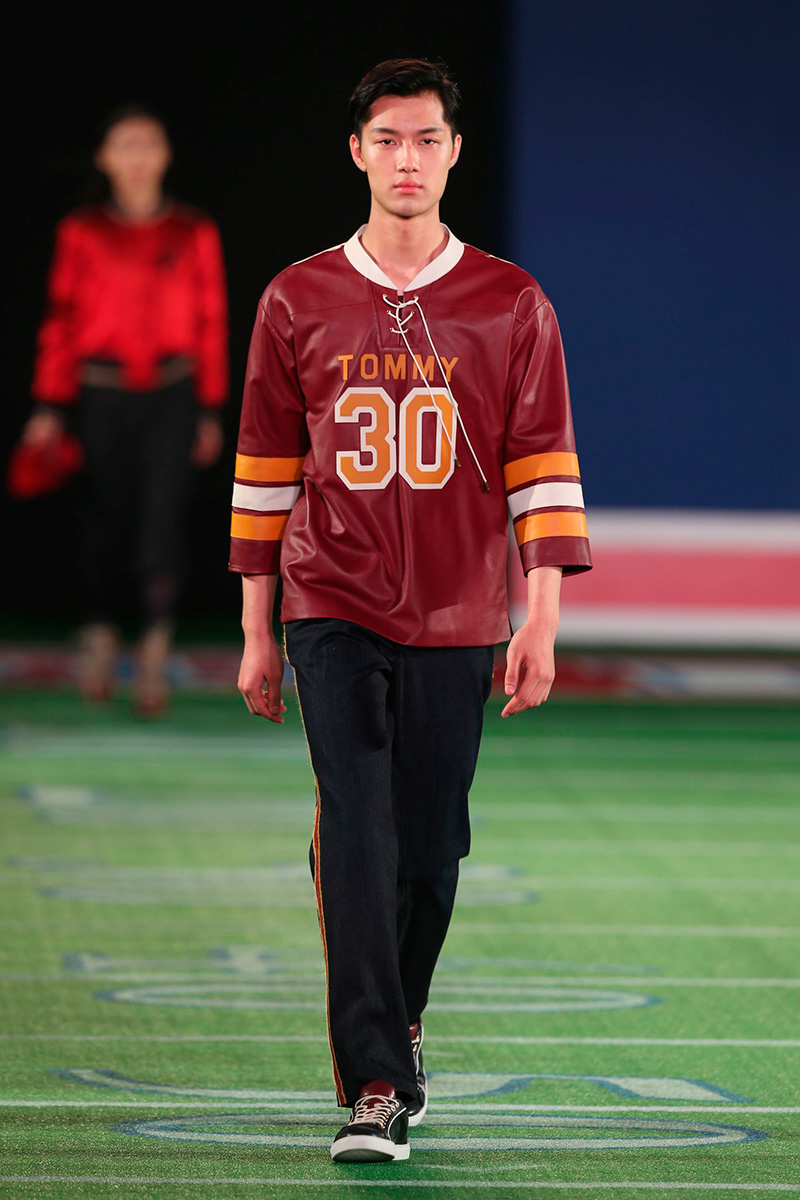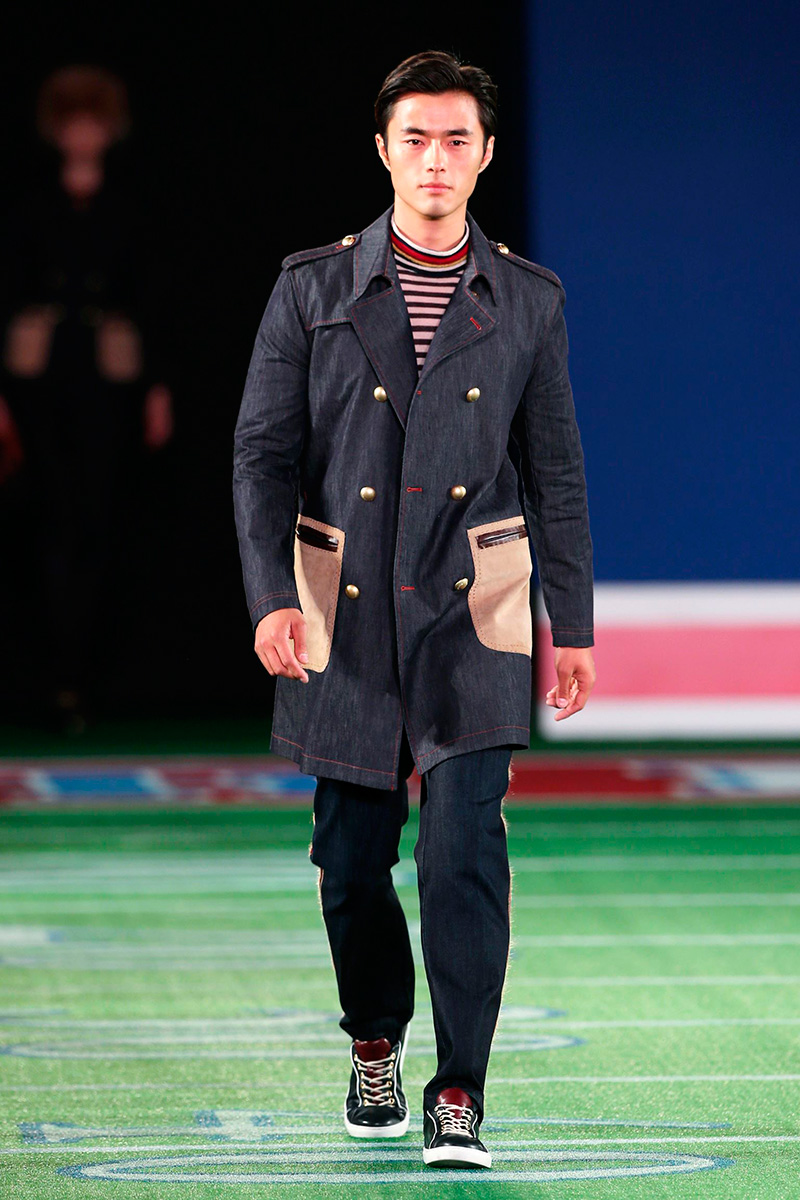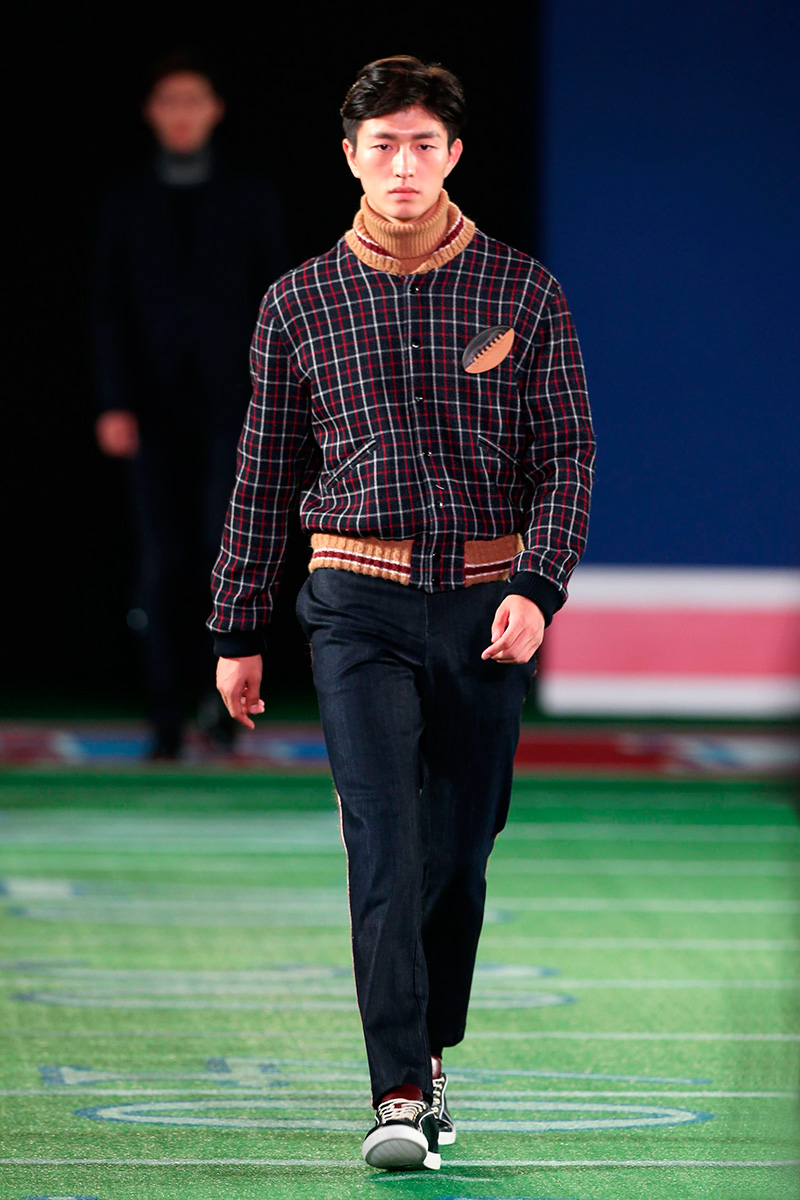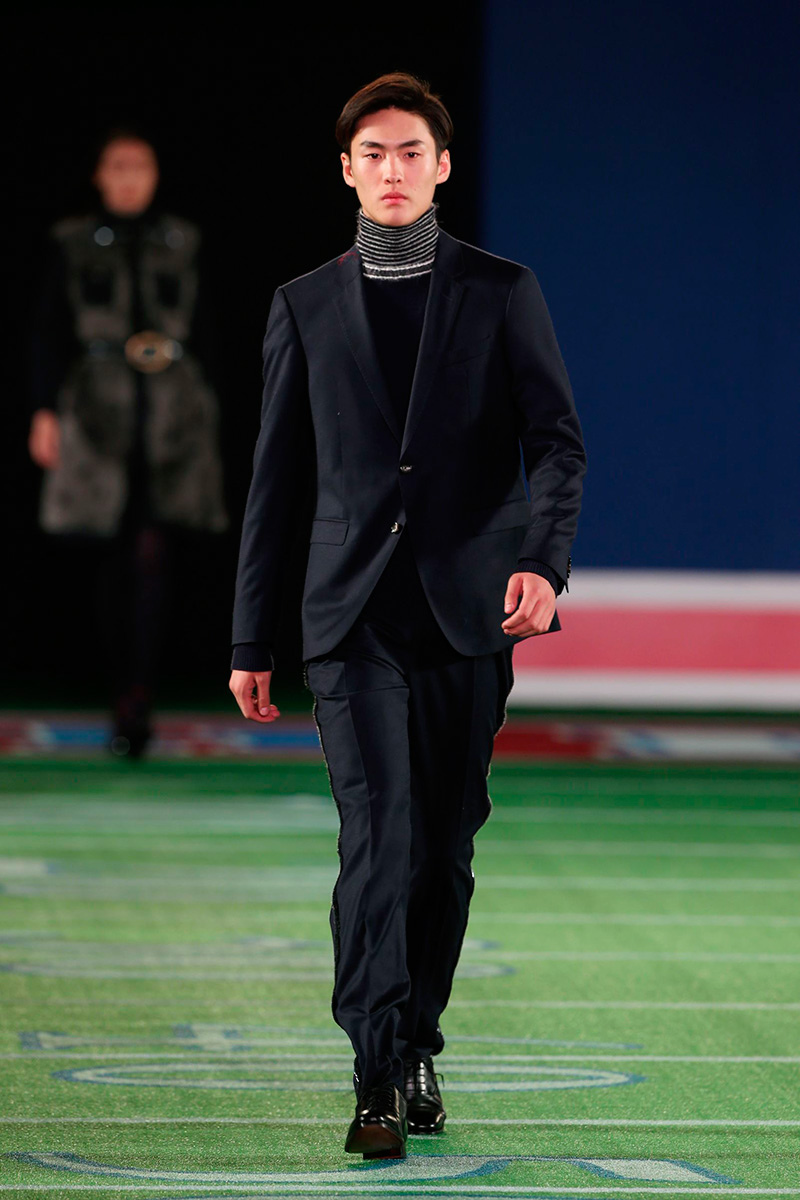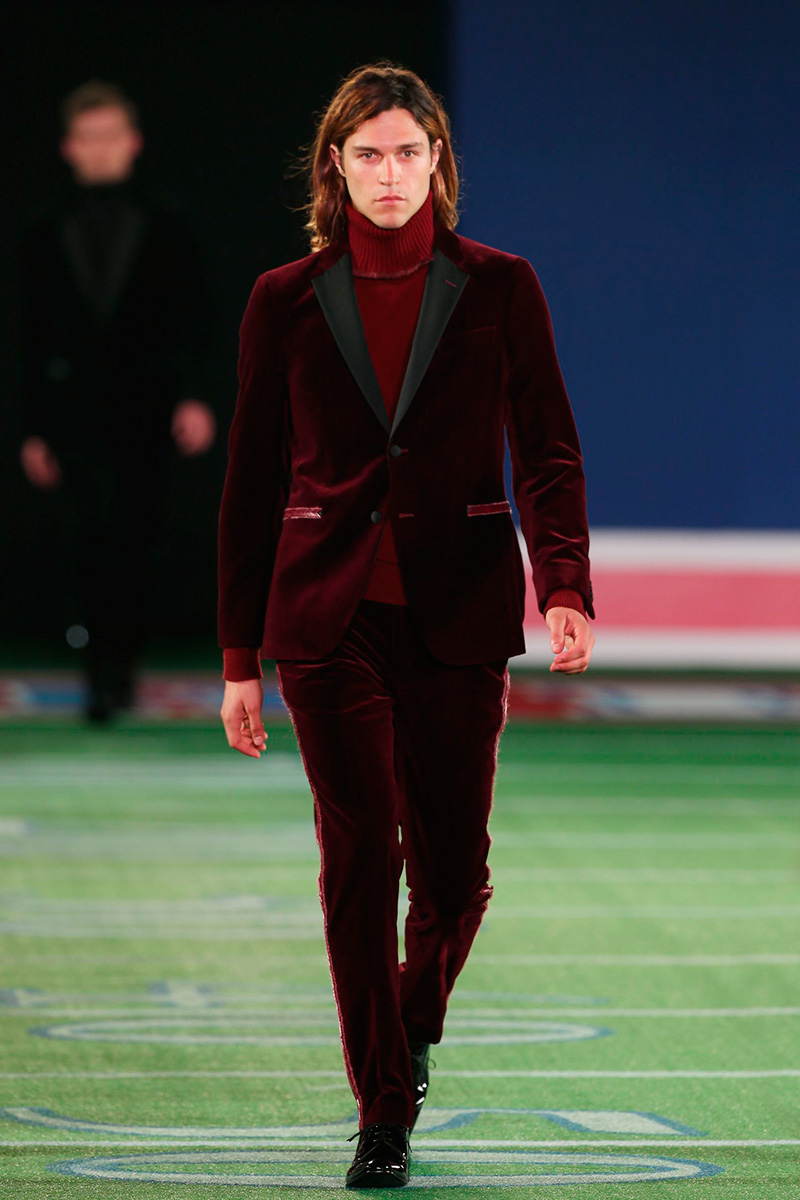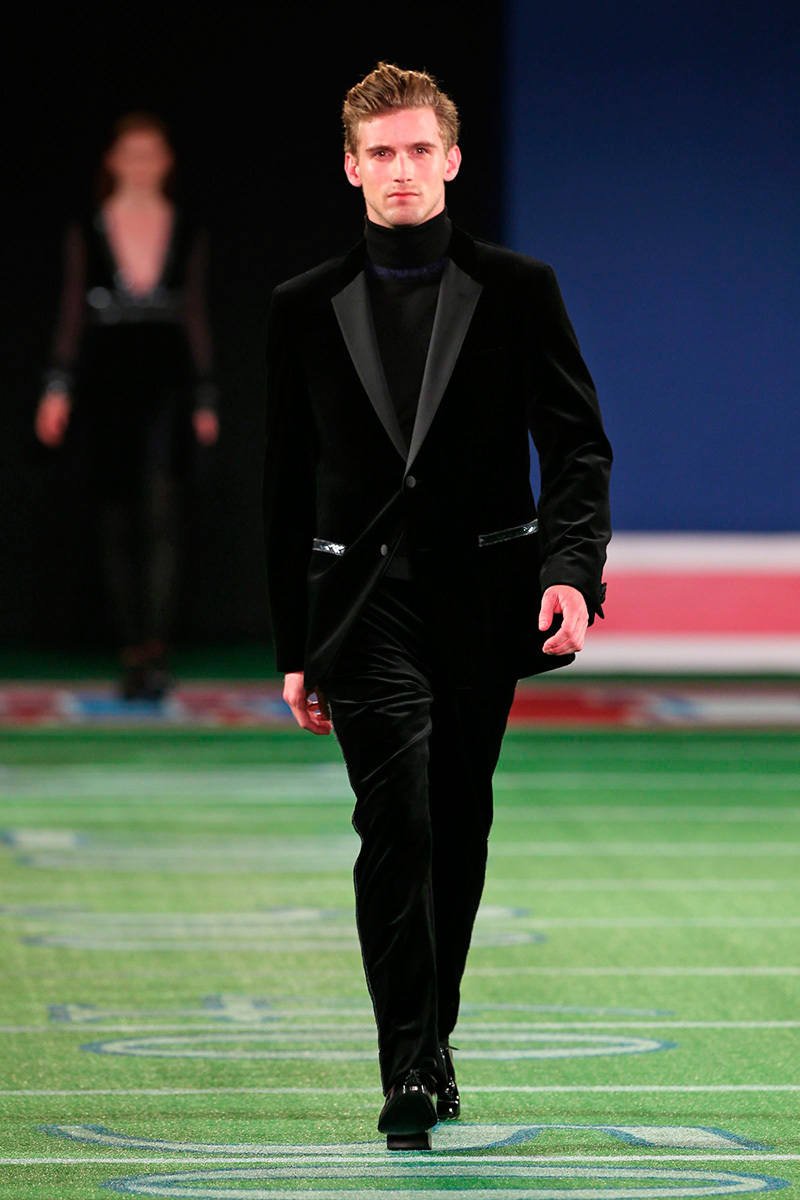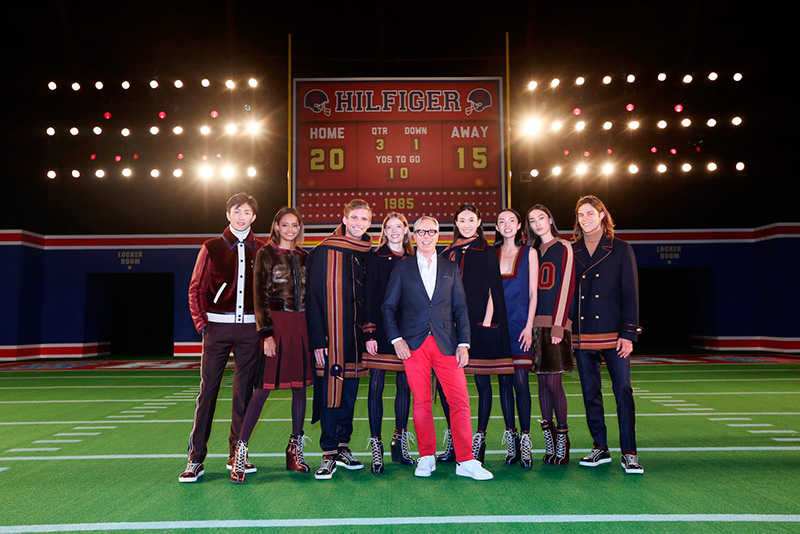 Tommy Hilfiger presented his Fall 2015 fashion show in Beijing, China, on May 26, 2015. The exclusive recreation of the runway show, including looks from the men's and women's collections, marks the first time the brand has transported the entire event experience to an international setting.
"I am thrilled to be in China for this next stop on our 30th anniversary tour, following our events in New York and Paris earlier this year," said Tommy Hilfiger. "Recreating the show in an international setting for the first time has been a terrific way to celebrate the opening of our largest store in China and the 30th anniversary of our global brand. Our fashion shows create an immersive guest experience that really brings the collections to life, and it has been an honor to be able to share this experience with a wider audience in China."
The show, which was attended by over 800 guests, was presented at the 751 Gasometer against the celebrated backdrop of Hilfiger's football stadium set including AstroTurf, yard lines, goal posts and a giant Jumbotron screen above it all. The show was followed by a VIP after party that took place on the hyper-realistic stadium set and was inspired by a quintessential American football half-time show and tailgating party. Following the halftime performance by Chinese female drum artists Feng Le Group and performance group Xiao Du Paoku, DJ Wordy, China's first international DJ star, kicked off the after party event.
Debuted at New York Fashion Week in February, the Fall 2015 collection fuses American football, stadium spirit and varsity motifs with Hilfiger's classic designs. Reflecting on the 30-year heritage of his brand, the collection plays with the established codes of American fashion, luxuriously reimagined with a modern athletic twist.