Camper's Fall/Winter 2015 collection, the 3rd under creative director Romain Kremer, is an excursion into Extreme Nature. Kremer looked to the unrefined beauty within the rawness of nature, untouched by human hands when designing this season. Enigmatic Alaska and its wide-open, pure landscapes serve as one of the season's inspirations and also introduces the spirit of the collection. Arctic lights, the different forms ice adopts in the glaciers and the earth's naturally occurring minerals bring texture and inform the color palette while the ideas of Gemstones, Wood, Ski and Metal expand the inspirations of the collection.
ALASKA
Alaska's astral tones, polar whites and frozen bluish greys denote the colors of the pre-collection that will begin arriving in Camper boutiques and CamperLab stores worldwide mid July. The colors are accentuated by different treatments imitating cracked ice and fish-scales as with the unisex classic Enduro, Blobb for women and Magnus for men. Pelotas Ariel is also given a monochrome patent treatment this season and is offered in either daybreak blue or salmon pink.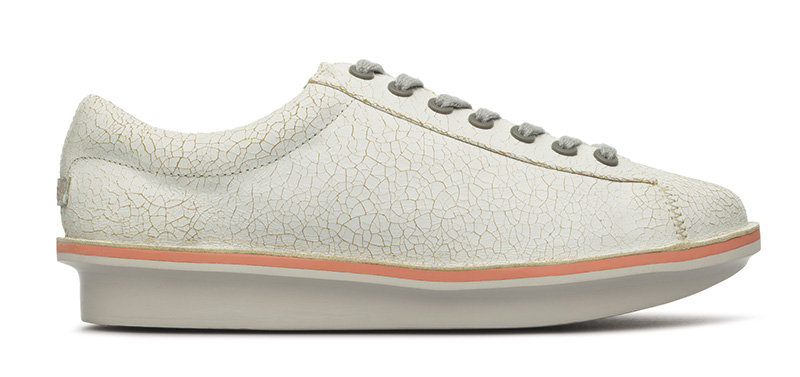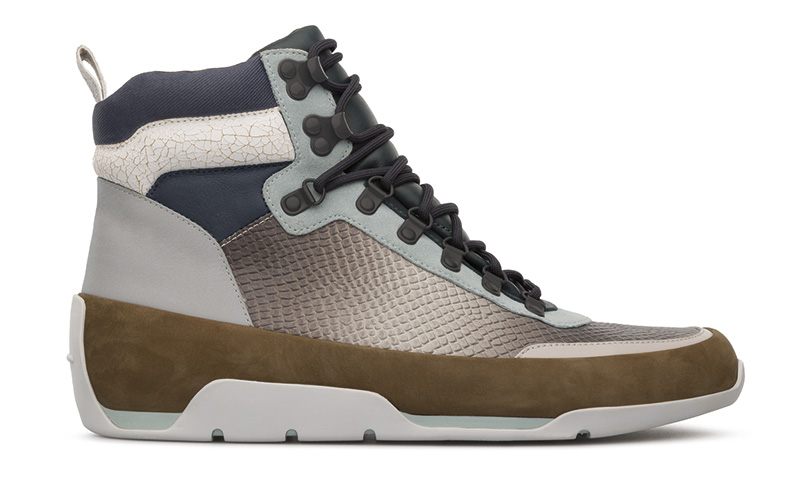 GEMSTONES
Precious gemstones like amethyst and emerald are referenced in the collection. Deep purples appear in various materials and are highlighted by matte treatments and also glittery details with texture. The new Gemma sneaker inspired by the 90's techno scene is offered as a lace-up high top and also a slip-on version. Blobb and Pelotas Ariel are reincarnated with brilliant stingray treatments here this season.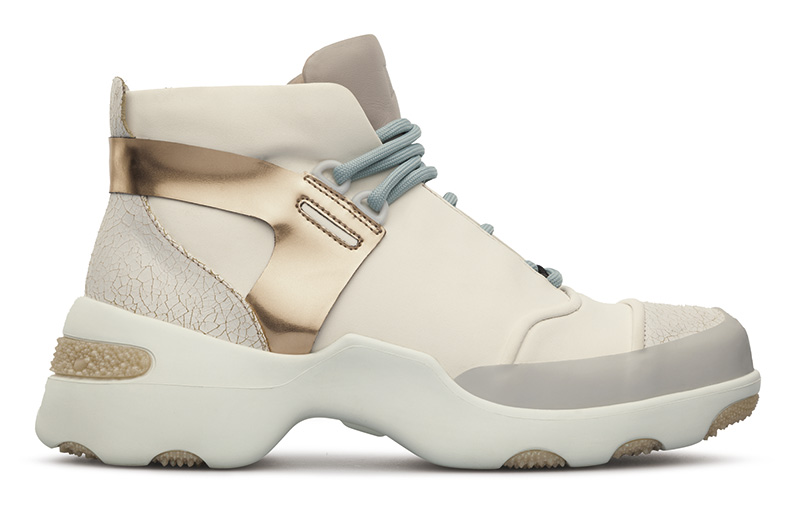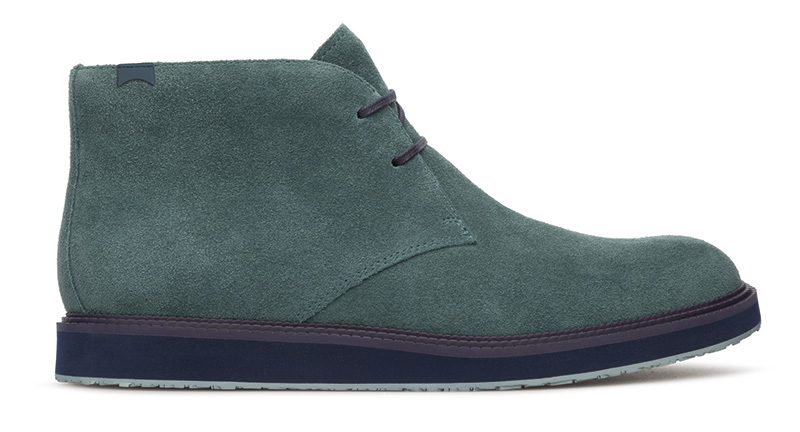 WOOD
A vintage alpinist look and Wood itself motivate this season's rethinking of the classic hiking boot. Options in a variety of brown tones combined with various materials are proposed for a rich, new natural look suitable for winter. The materials range from supple leathers to natural fabrics used for detailing like wool and faux fur.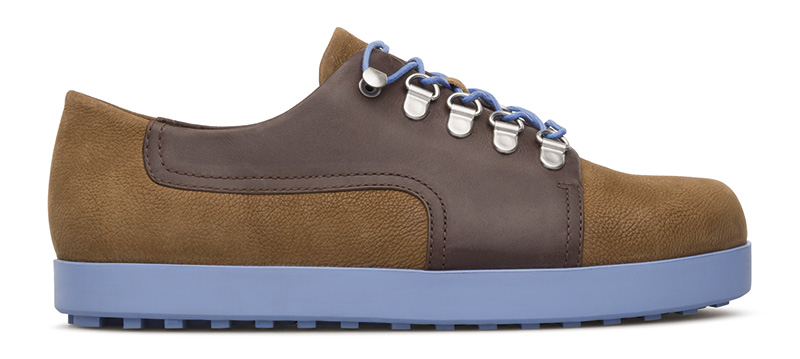 SKI
Kremer also looked to the puffa jacket phenomenon of the 90's when designing this season, which gives the models behind the Ski inspiration its retro 90s feeling. Winter sports are a clear motivation within this inspiration and its where protection, performance and design all meet. The color pallet here is a departure from nature and results in playful and naive combinations. Seasonal shades are bright making up the sportiest and youthful colors of the collection. Fiss broadens unisex options at Camper and is introduced here for the first time. Fiss is a singular concept within the collection, translating the word comfort into an experience of performance without sacrificing the aesthetic of the shoe. It is offered in both shoe and boot options.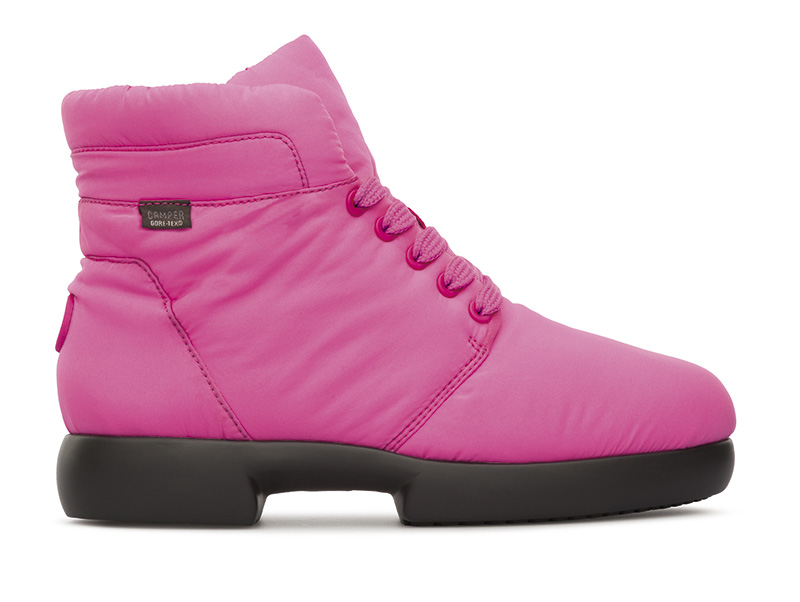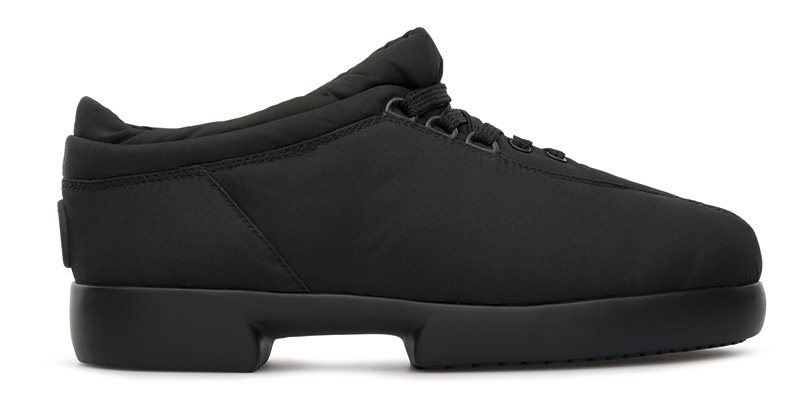 METAL
The final inspiration for Camper's FW 2015/16 season is Metal and it is here the diversity of the season's propositions asserts itself. A classic brogue boot for men give the collection its punky attitude and edge.