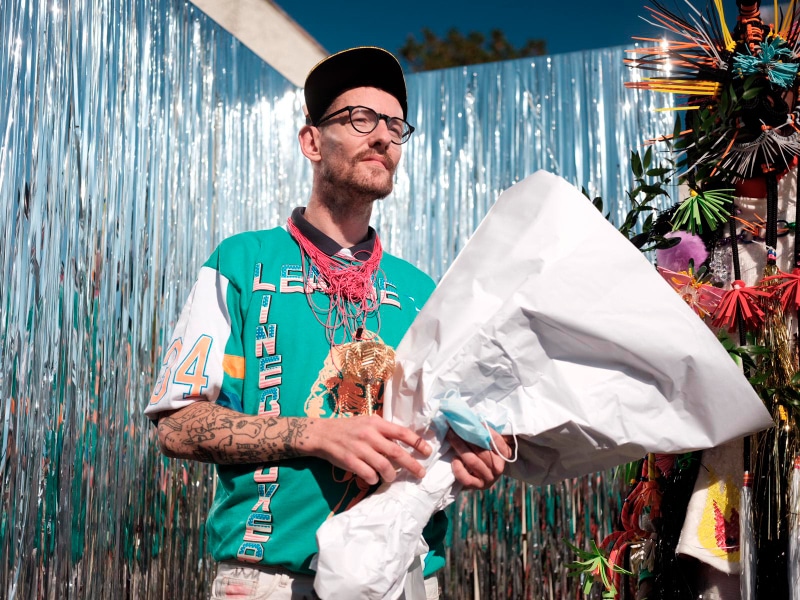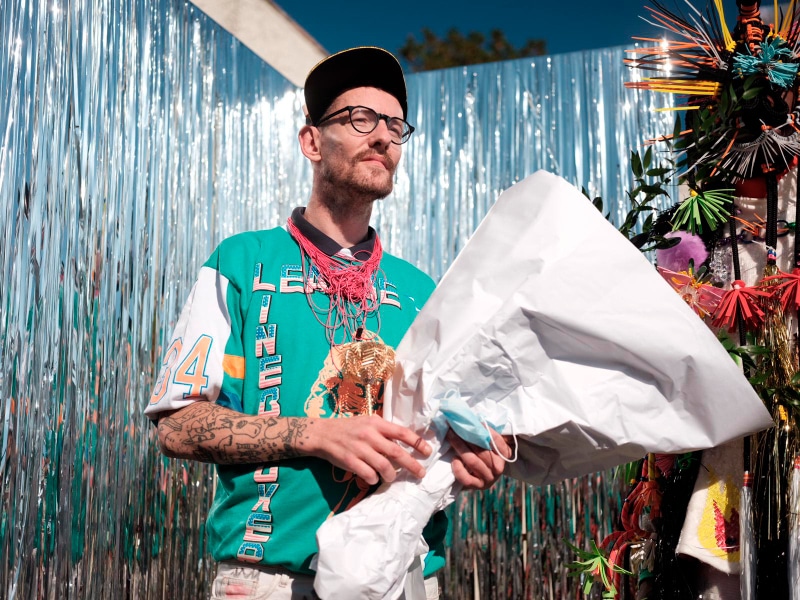 Belgium designer Tom Van Der Borght was announced as the winner of both the Grand Prix of the Jury and the Public Prize at the 35th edition of the Hyères Festival of Fashion and Photography for his collection made up of digital knits incorporating dead stock merino wool, transparent acrylic, and Lurex. This is one thing of 2020 that we definitely saw coming since we sat on the jury last year at Fashionclash Festival where he took home two prizes for his collection 'Seven Ways to Be TVDB'.
"What we really, really admired in the work of Tom van der Borght is that it was a totally new type of form, new type of shape, new type of commitment to a silhouette, and it was uncompromising," designer Jonathan Anderson, head of the jury, said during a remote award ceremony.

"And in this moment we are in, we as a jury believe that it was about starting this new decade with newness, this idea of originality." Anderson continued: "It was not about looking at something for its automatic commercial sense. It was about the beauty within fashion, the handmade, the technique, and the risk in it. And I think Tom has really achieved something in what he has done and I think he will go on to do very well."
The jury was also made up of Tim Blanks, Derek Blasberg, Benjamin Bruno, Olivier Gabet, Michel Gaubert, Kaia Gerber, Amanda Harlech, Olivier Lalanne, Tyler Mitchell, Ronnie Cooke Newhouse, Arnaud Valois, Christoph Rumpf.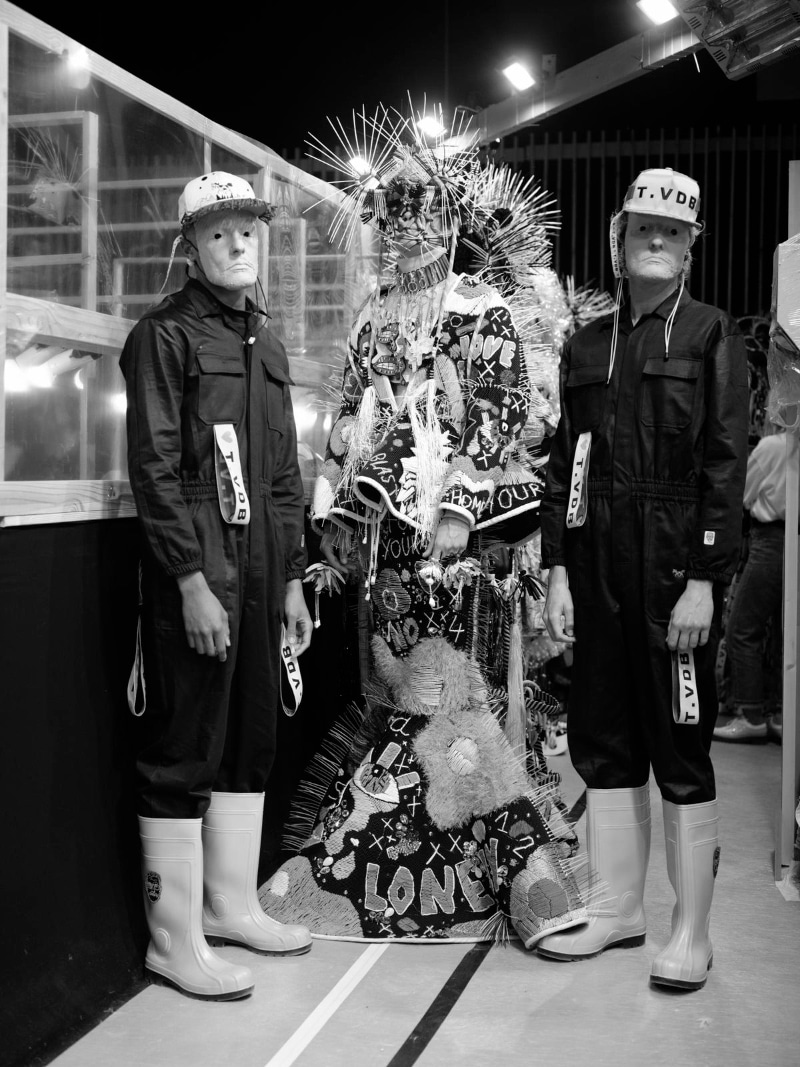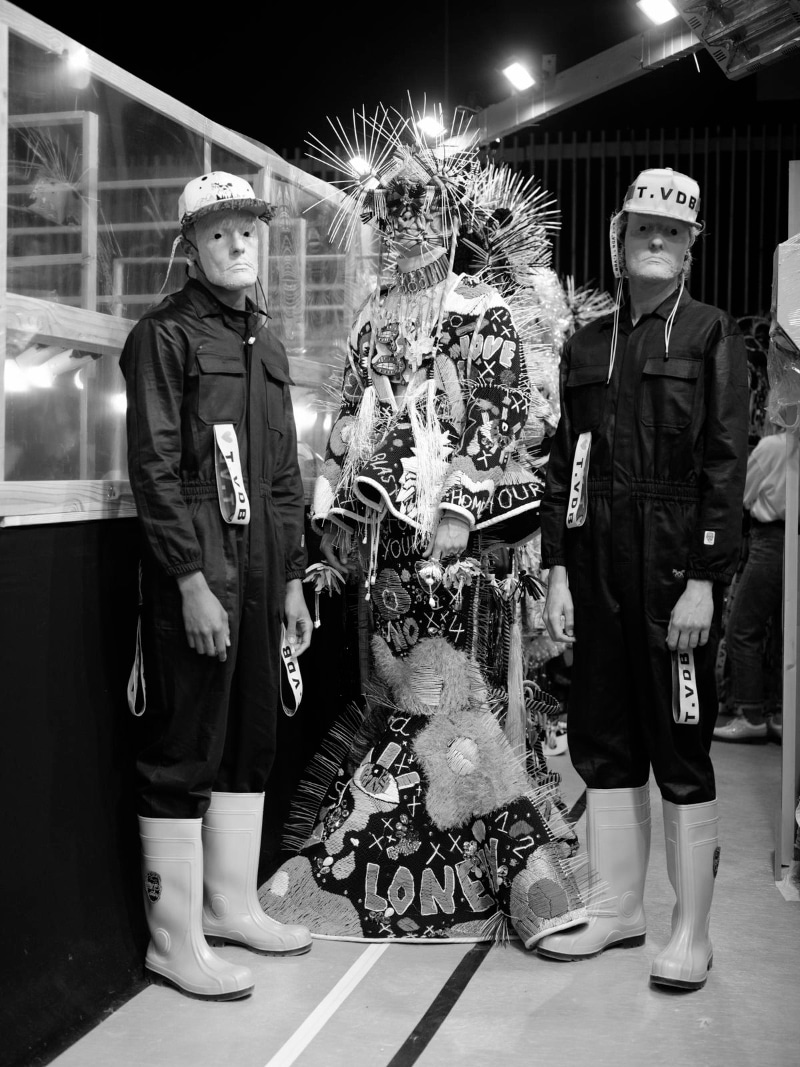 TVDB brings a lot of emotion to his work as an artist and craft. Reflecting on his own background in social work and on his own personal disposition in life, lead to questioning social structures, definitions, limits, … which goes beyond the seams of clothes marking an era of a new generation of designers that aren't afraid of confronting and commenting on today.
In this edition of the Hyères Festival, we also had the chance to see the menswear collections of Aline Boubert, Emma Bruschi, Timour Desdemoustier, Andrea Grossi, and Maximilian Rittler.
Our photographer Marc Medina went backstage to bring us some photos from these designers, in exclusive for Fucking Young! Take a look below: