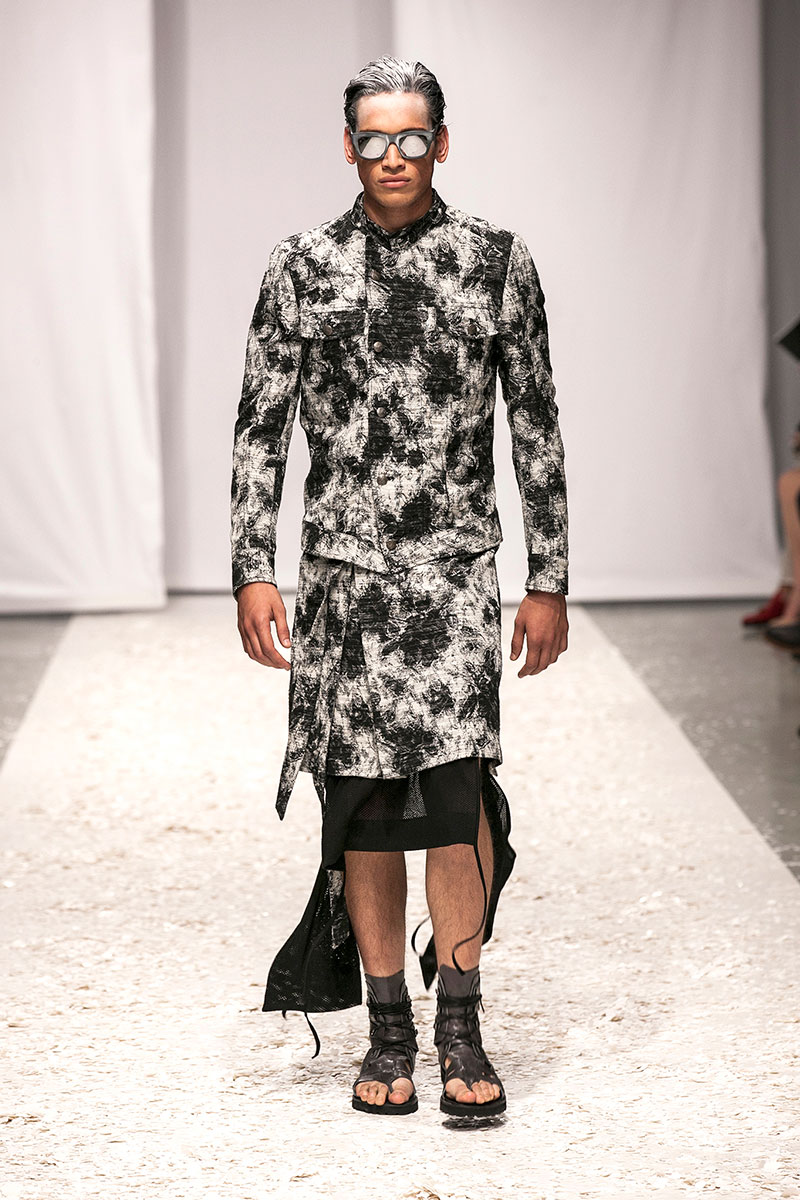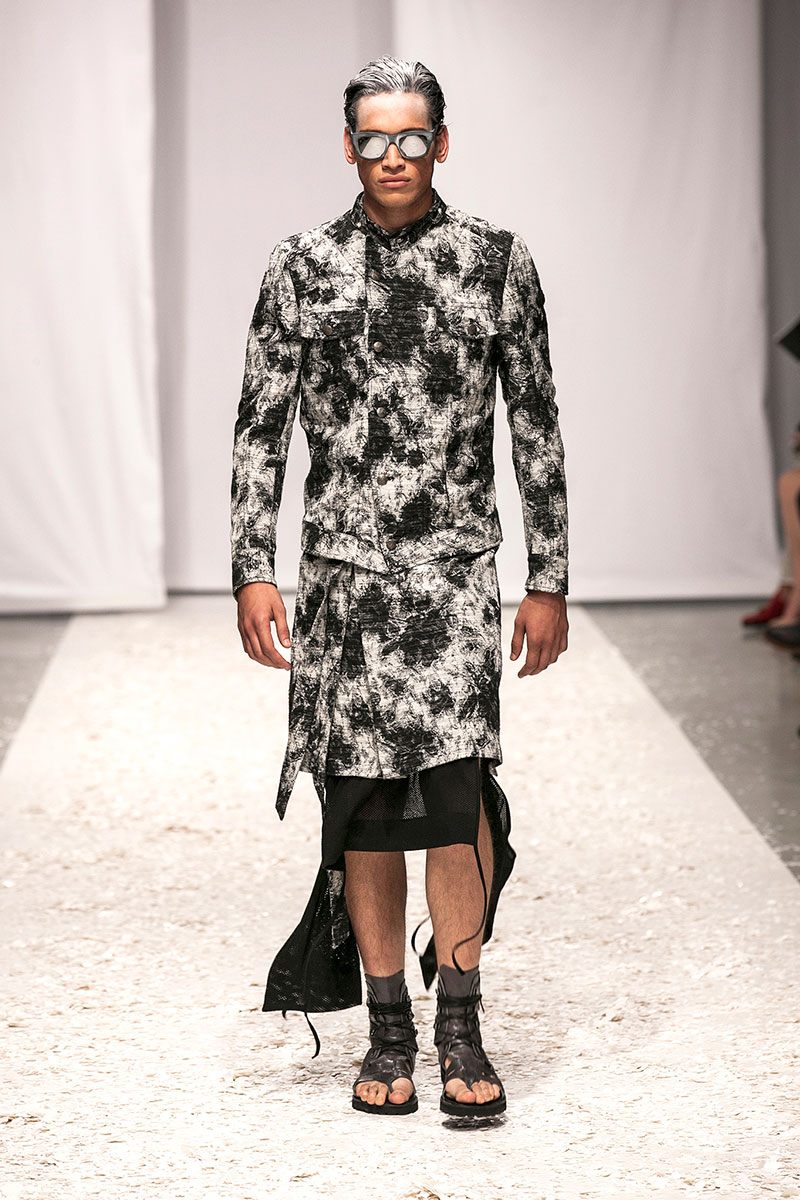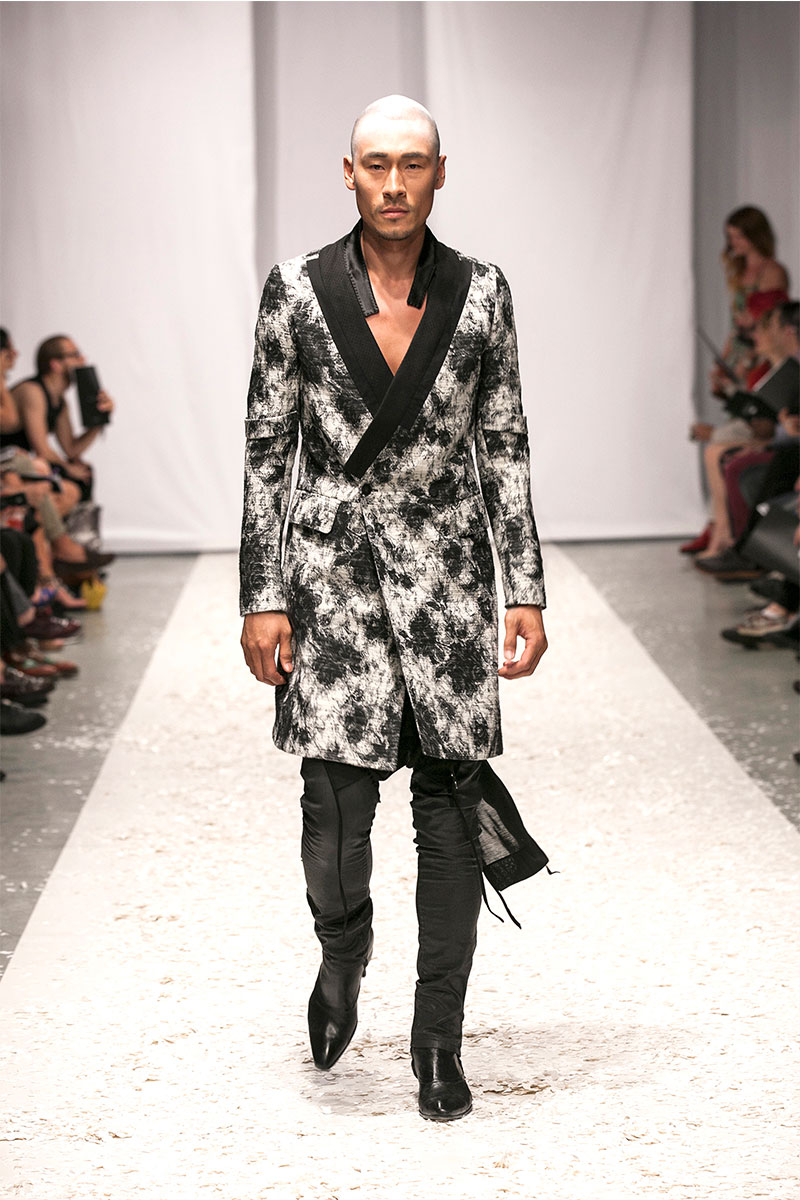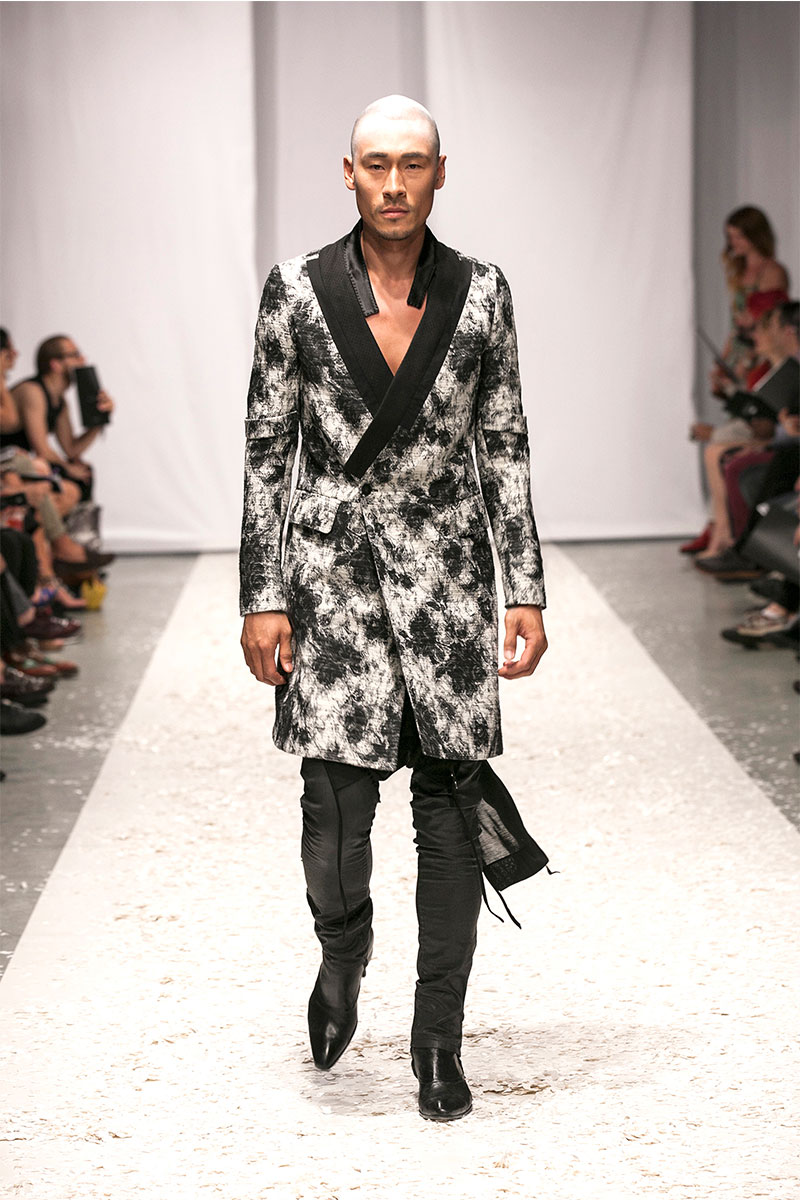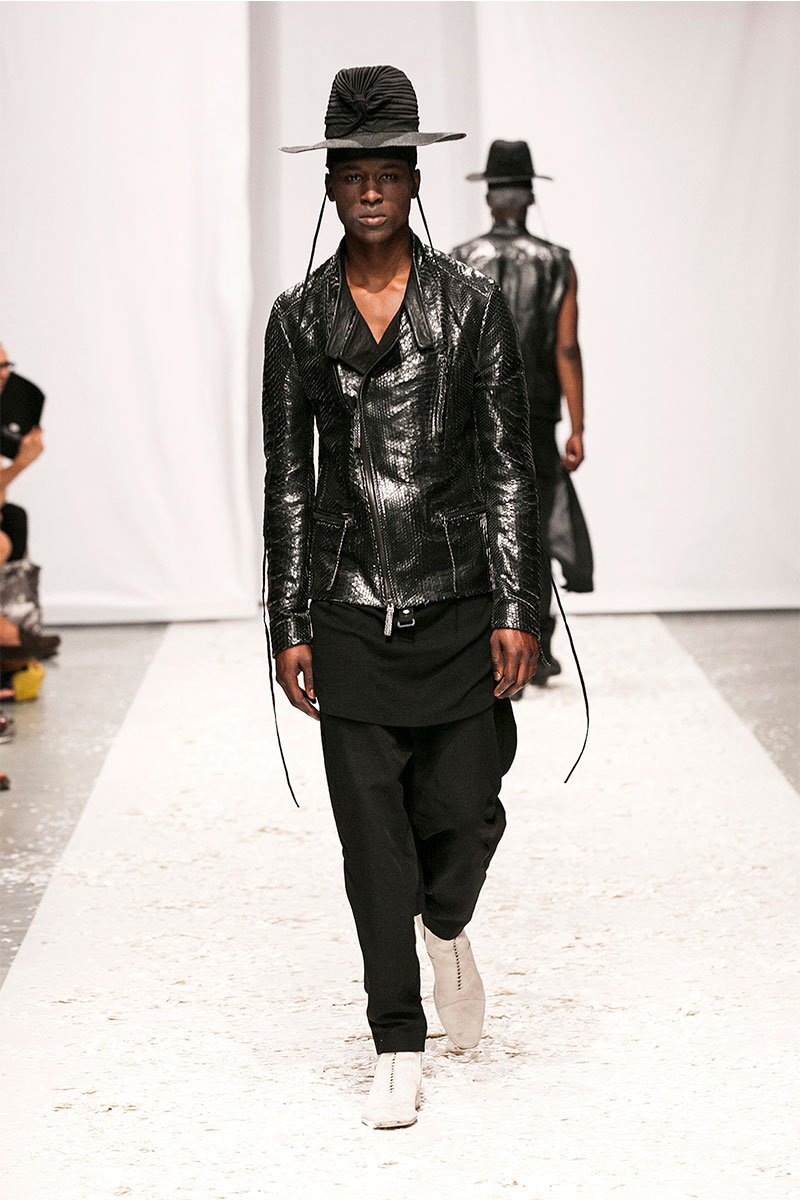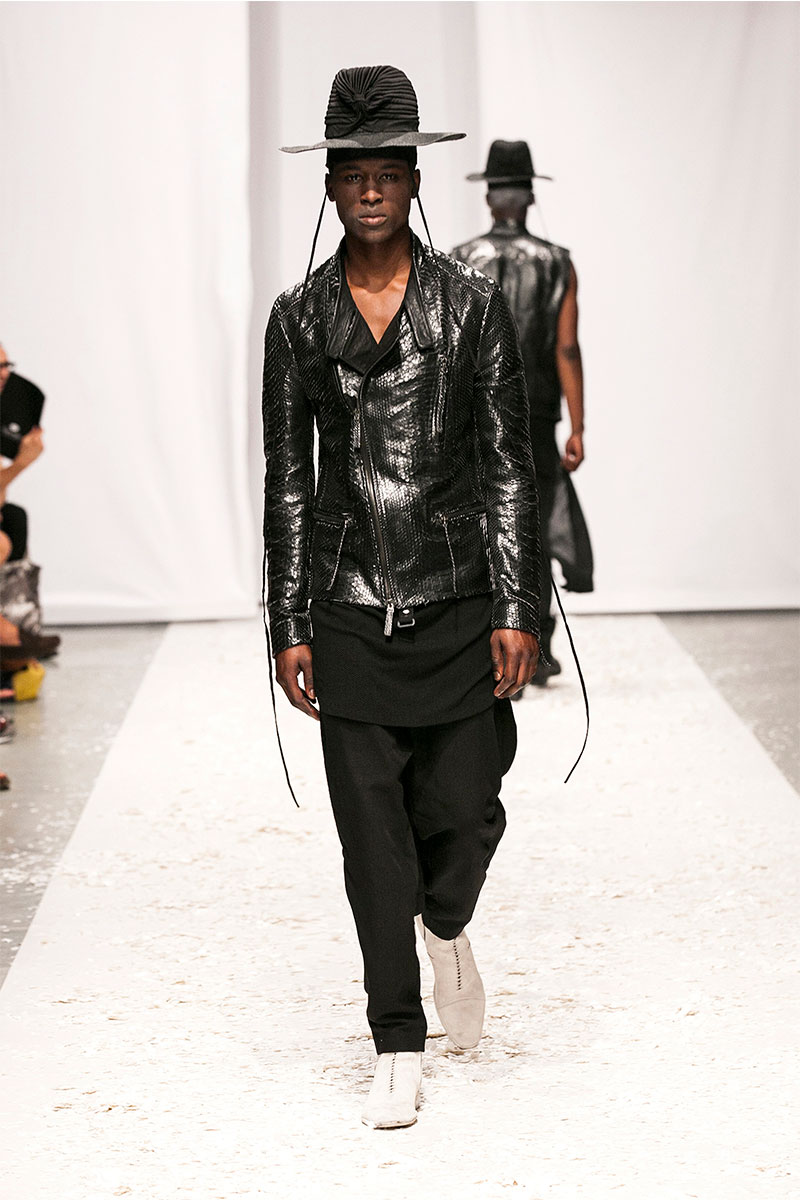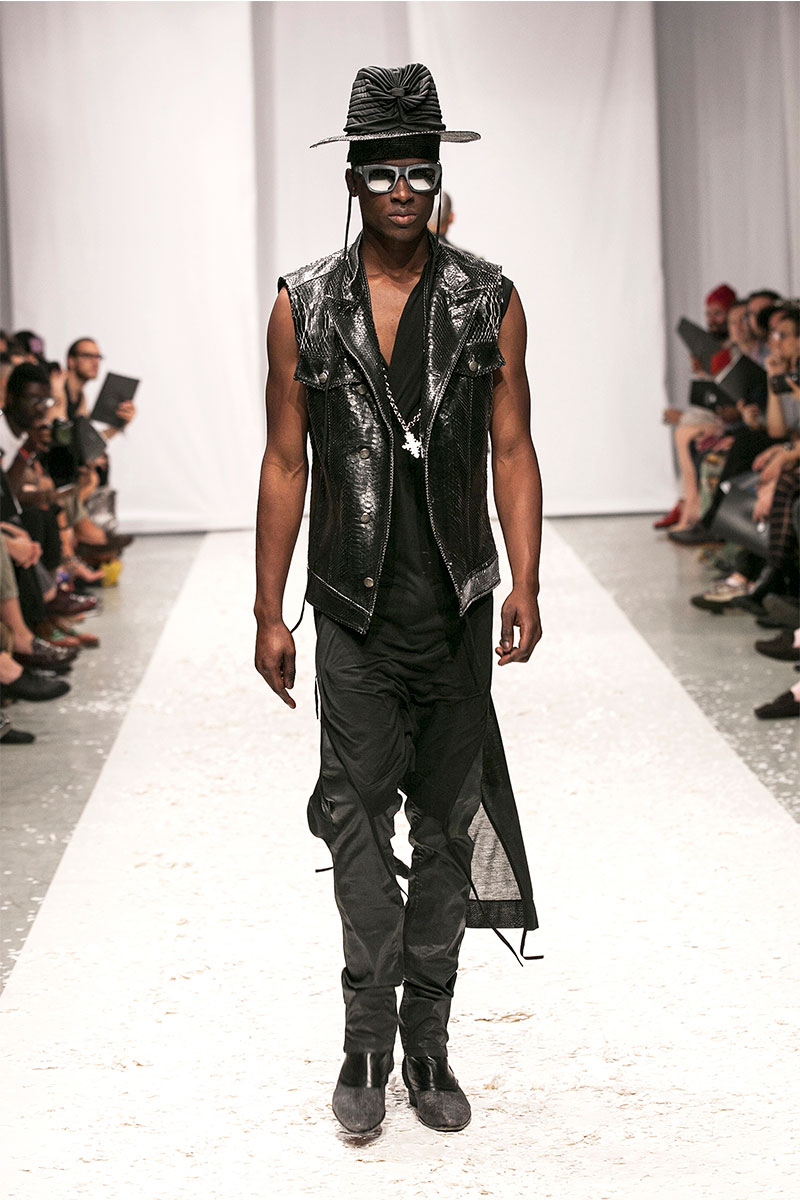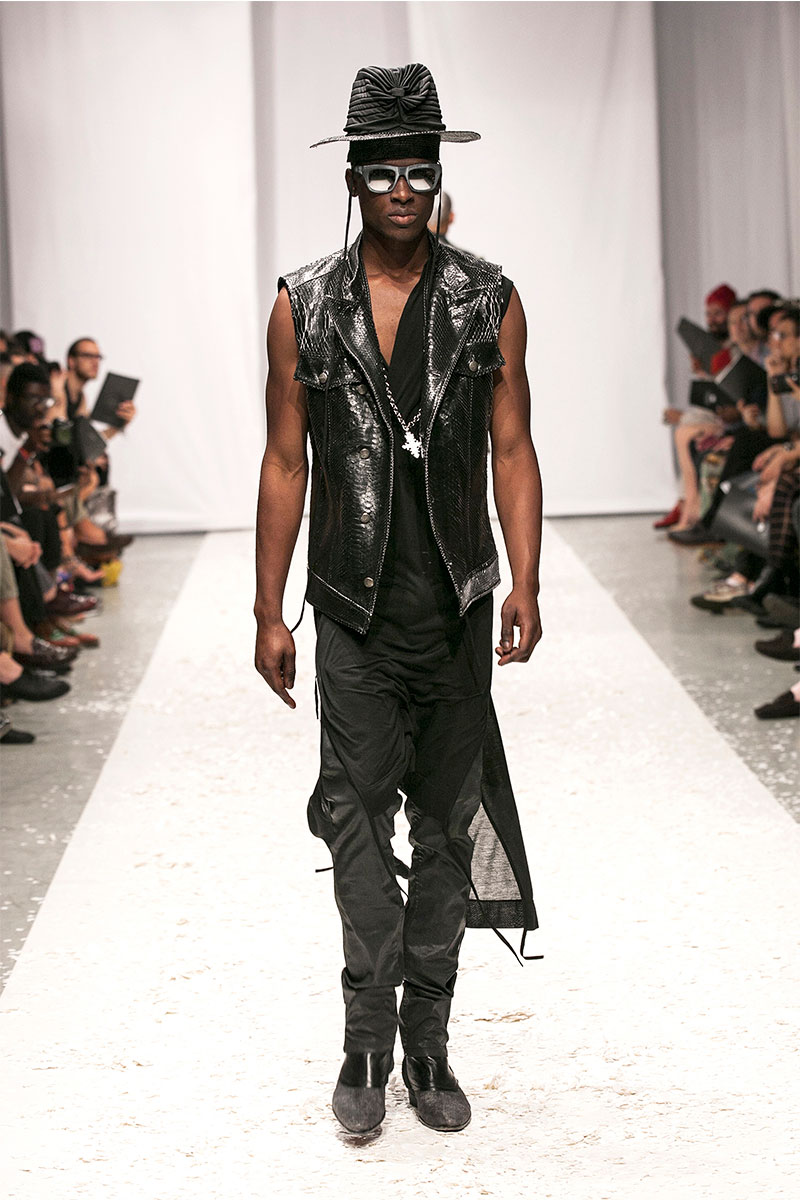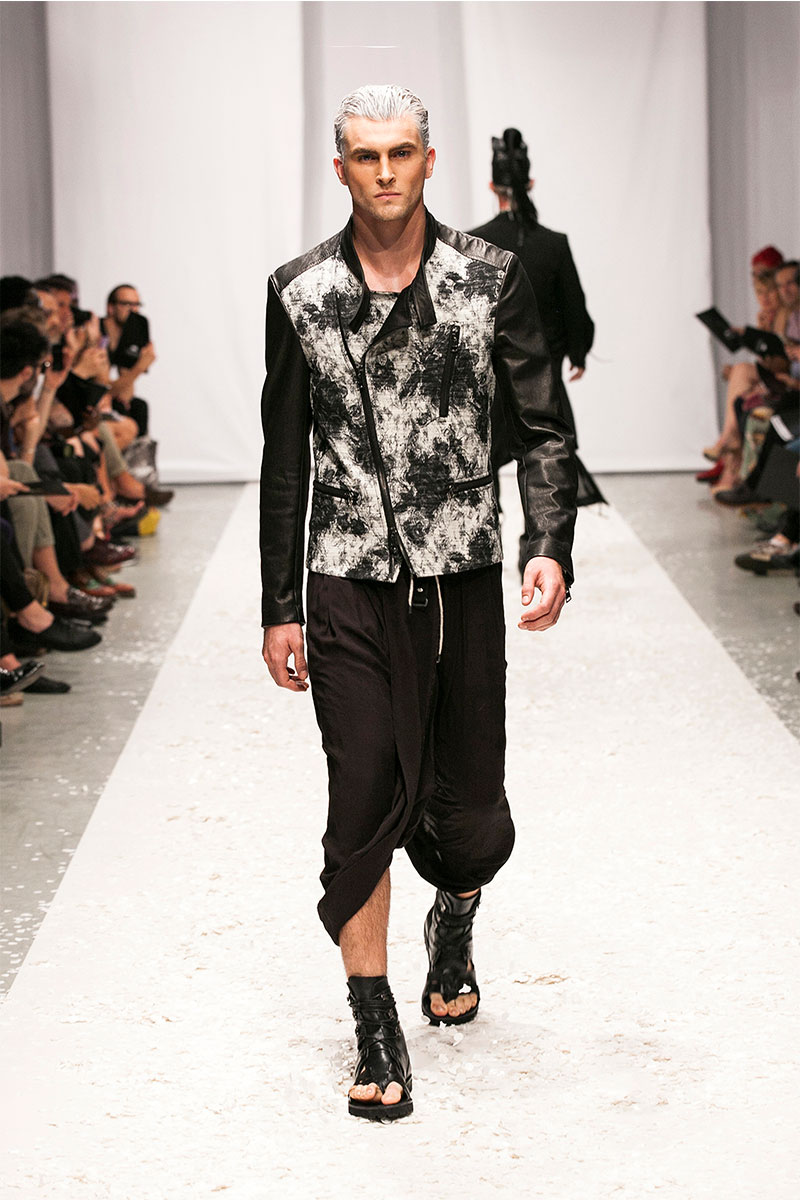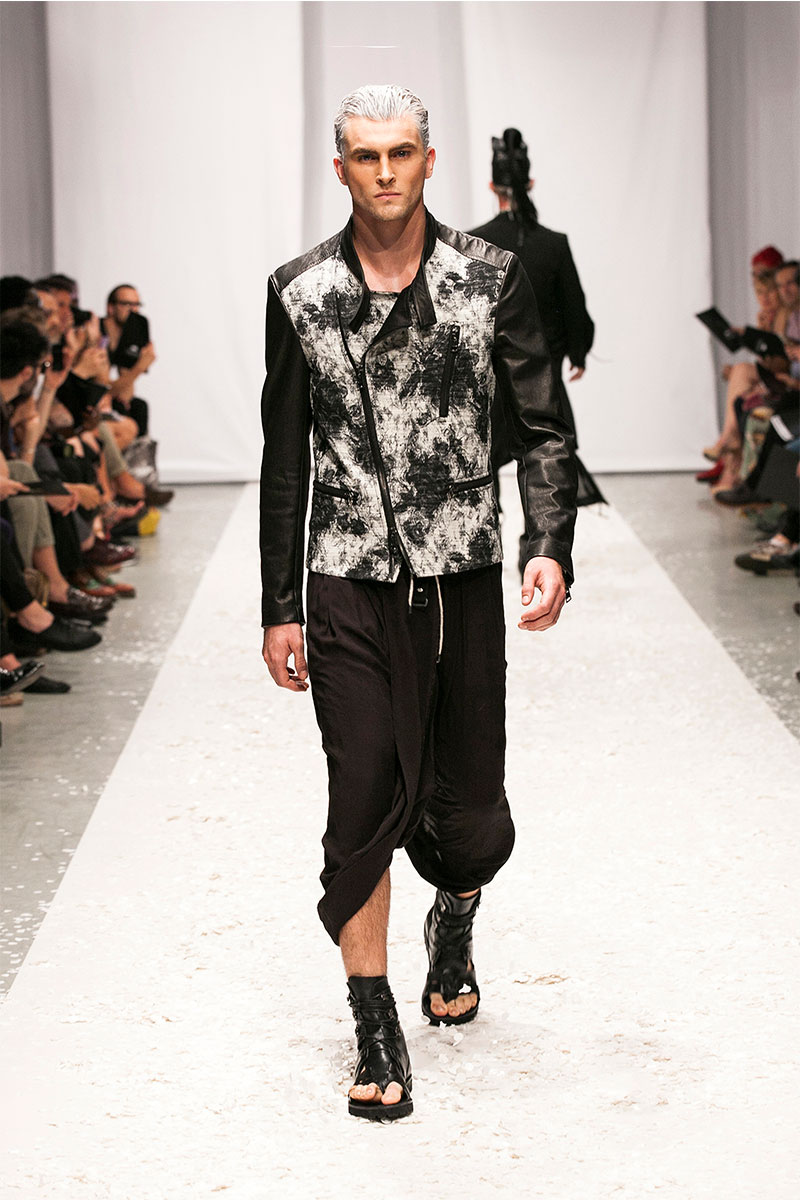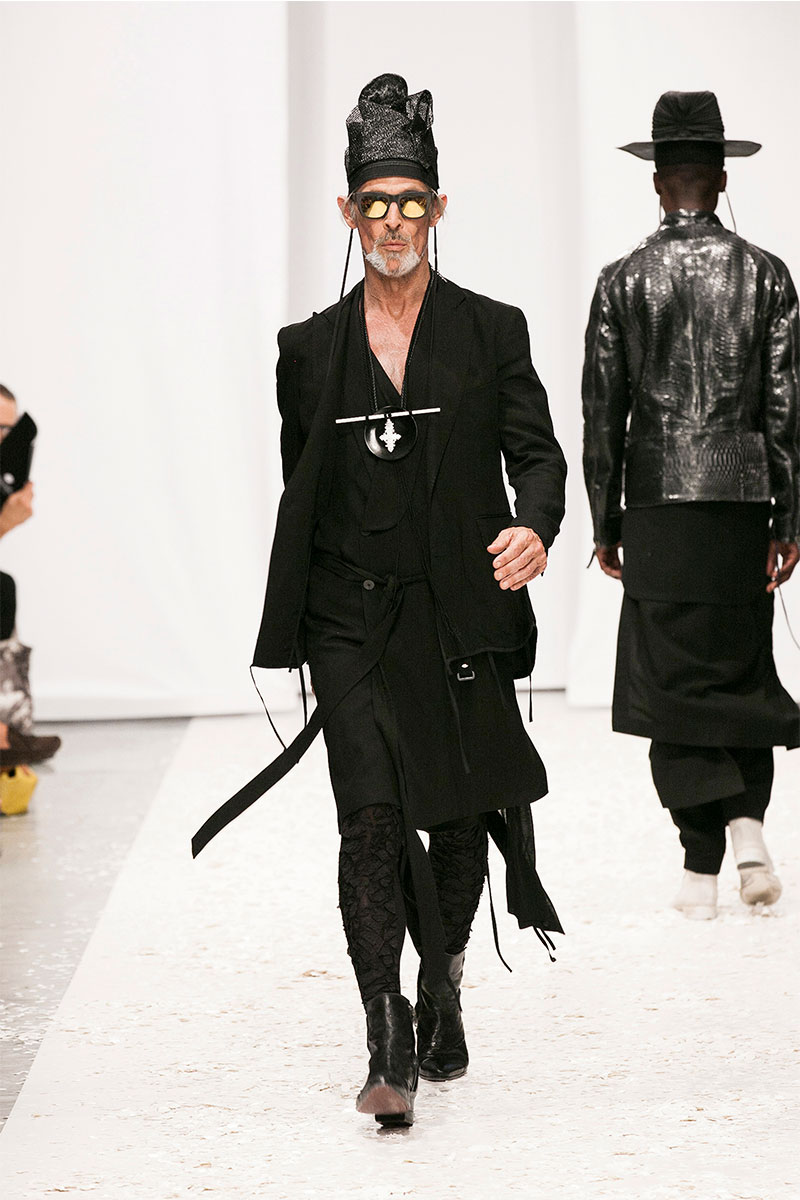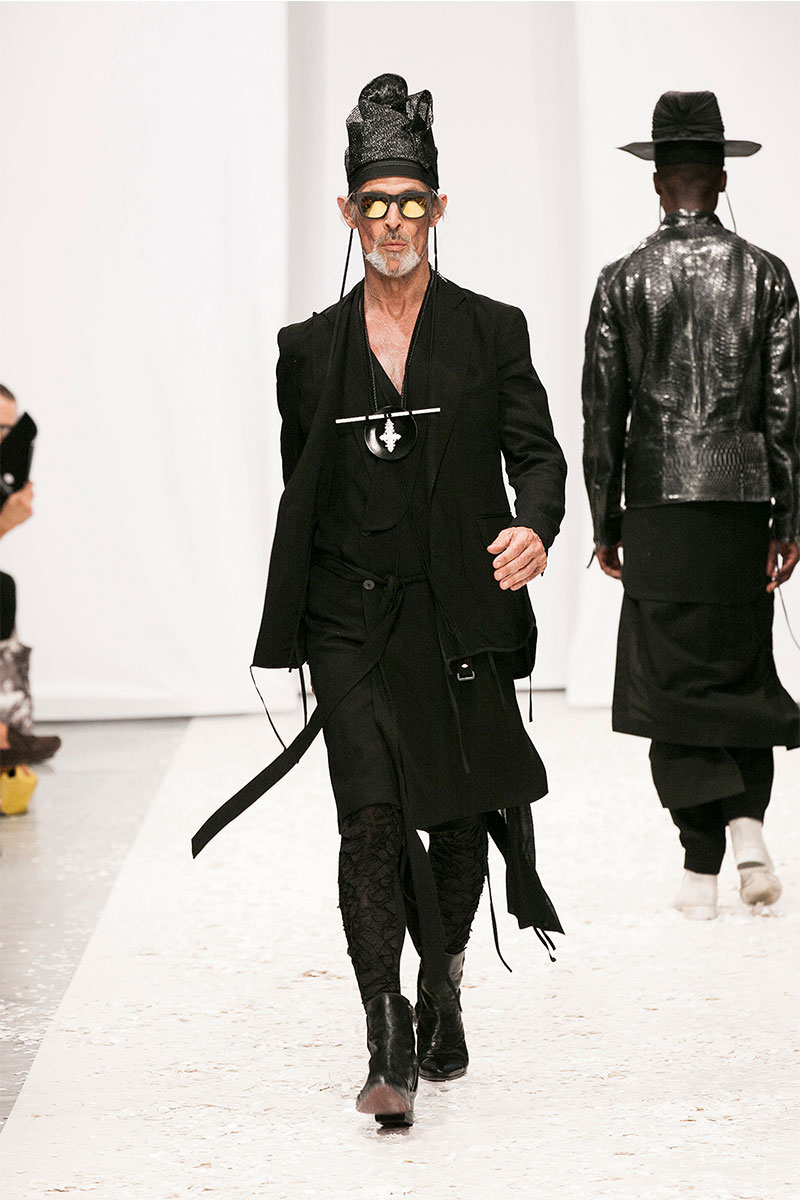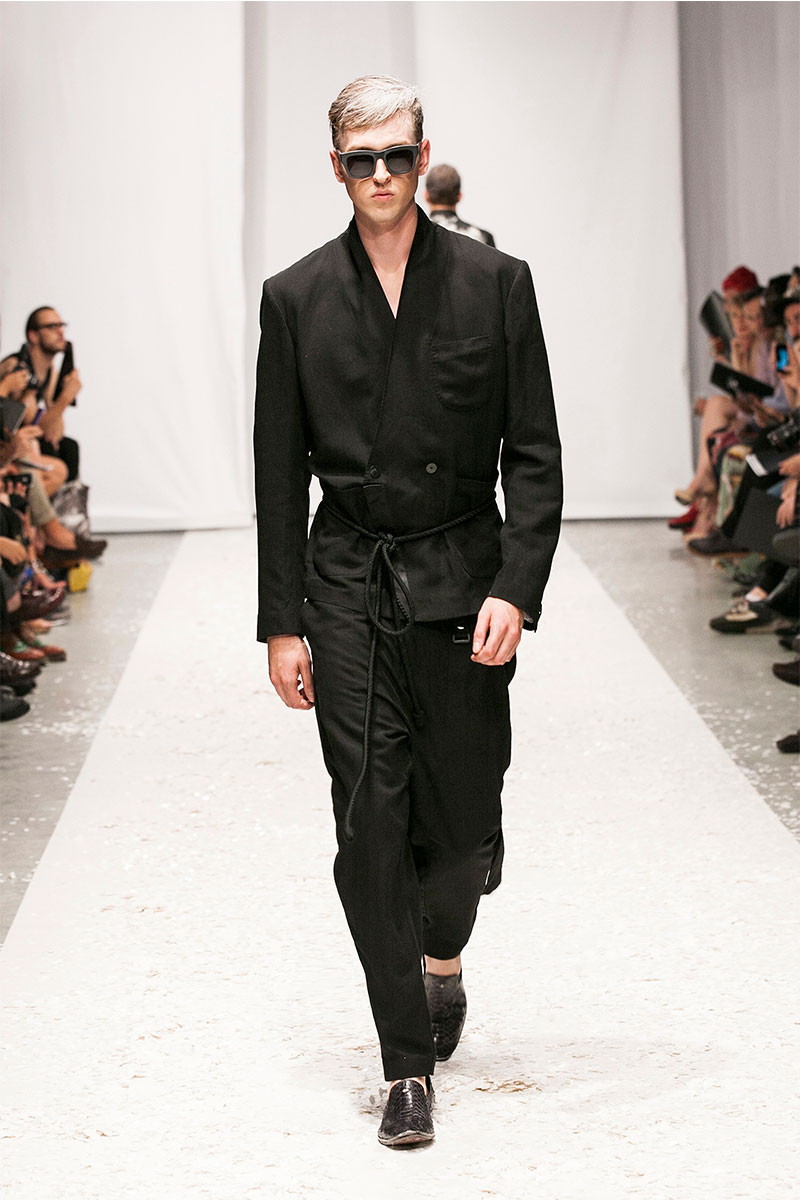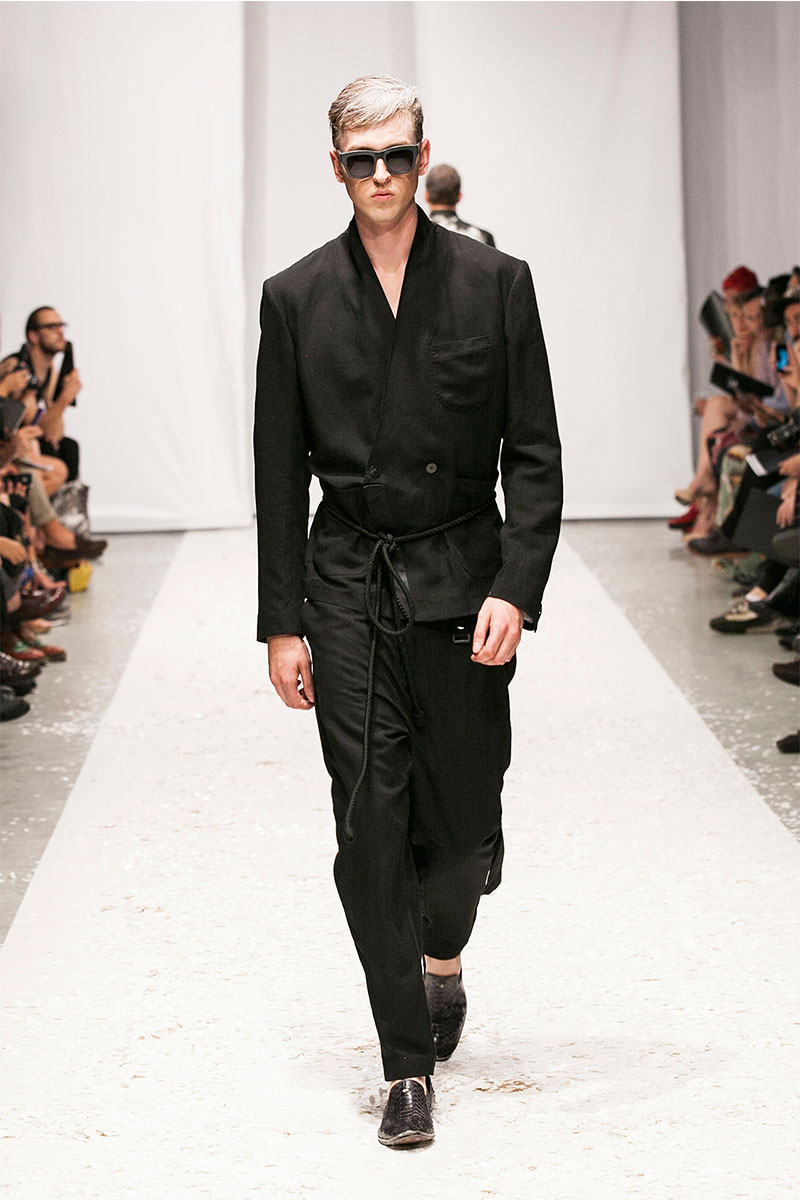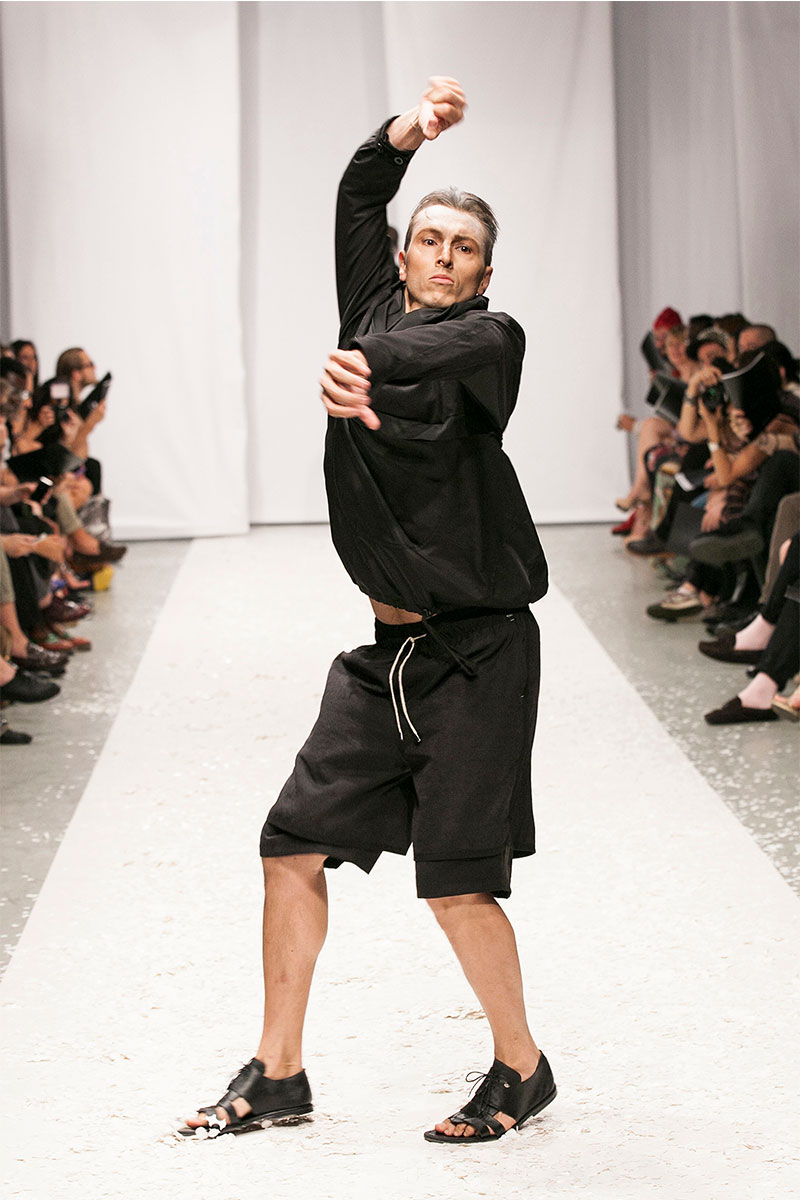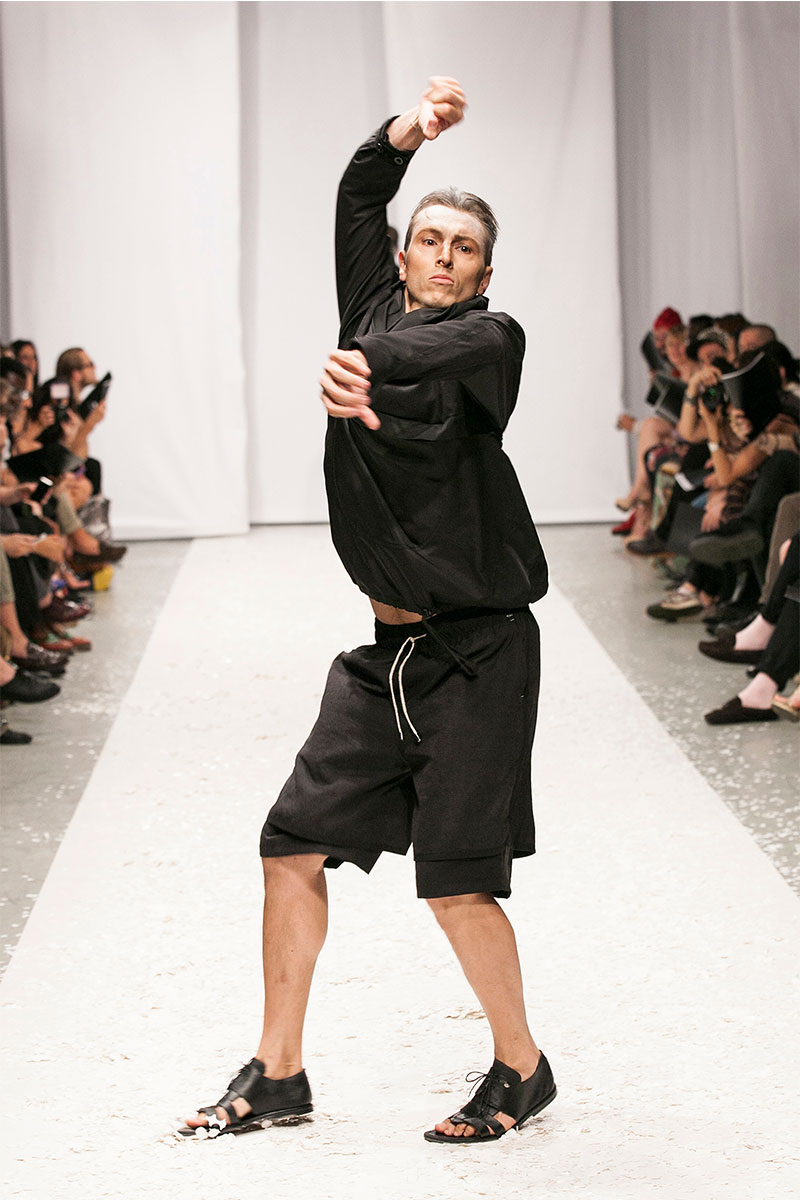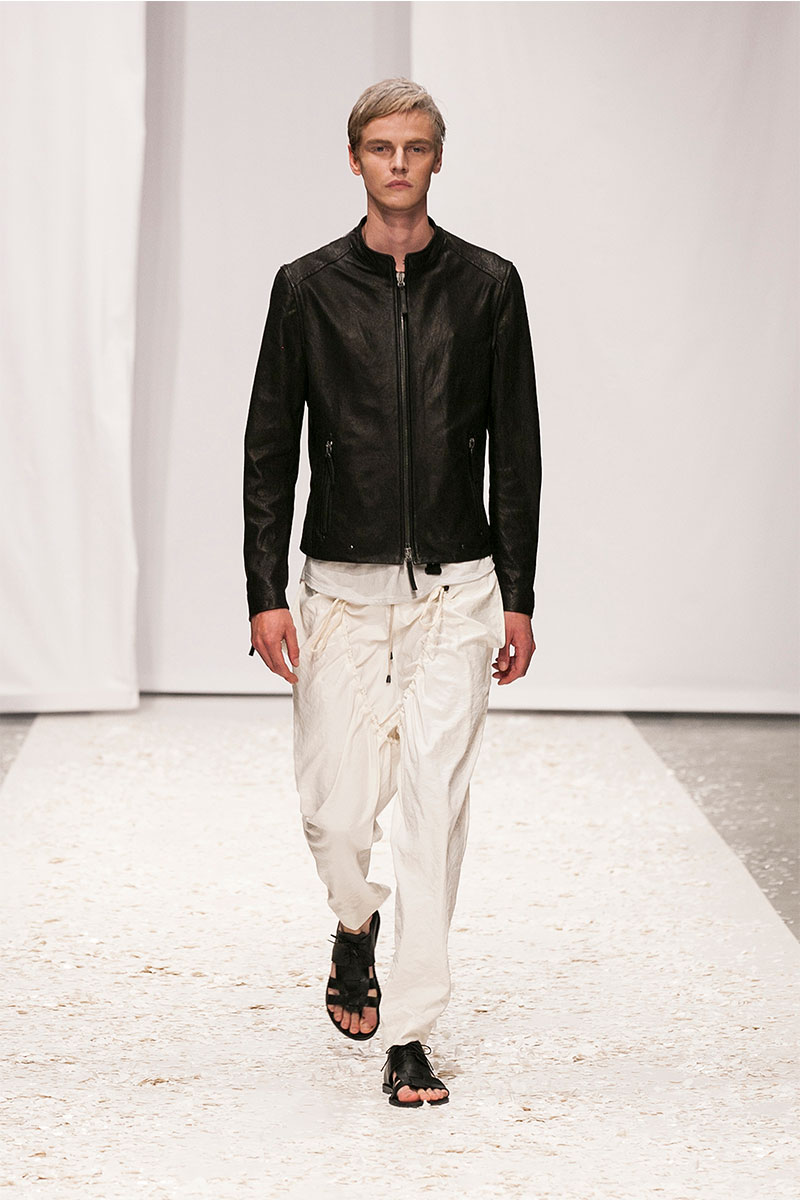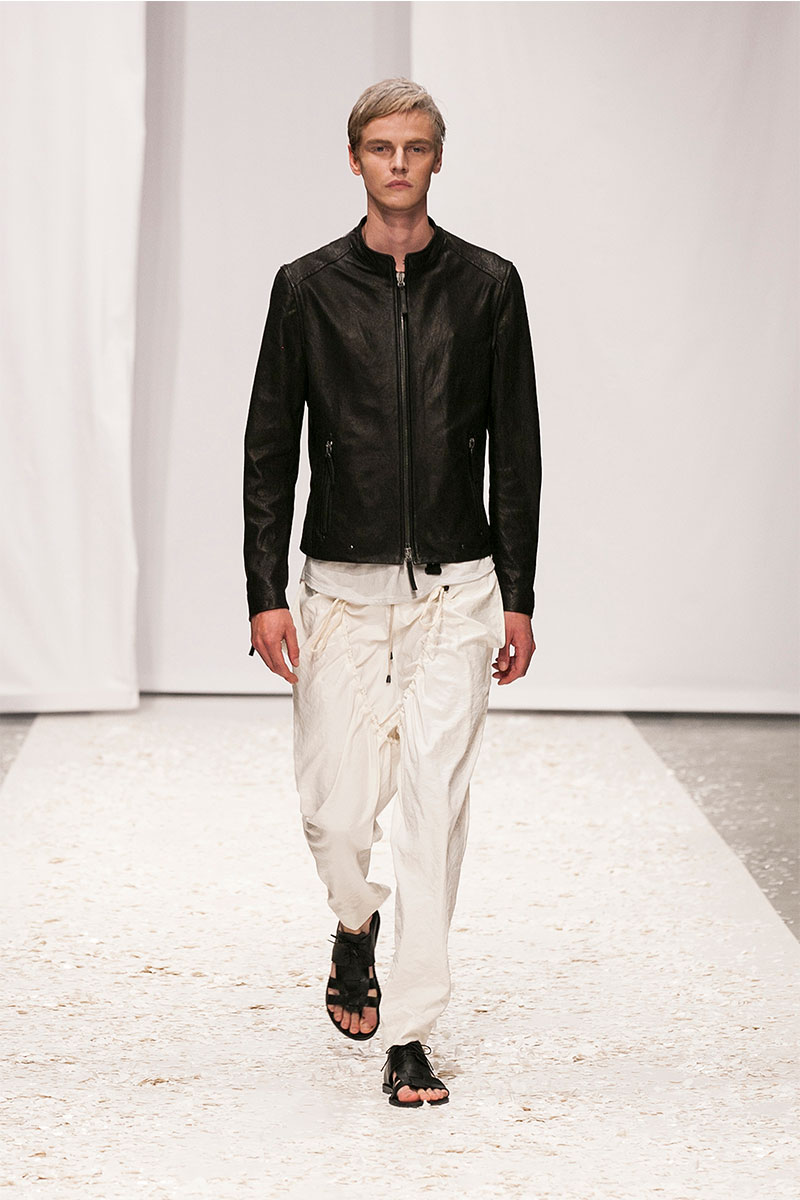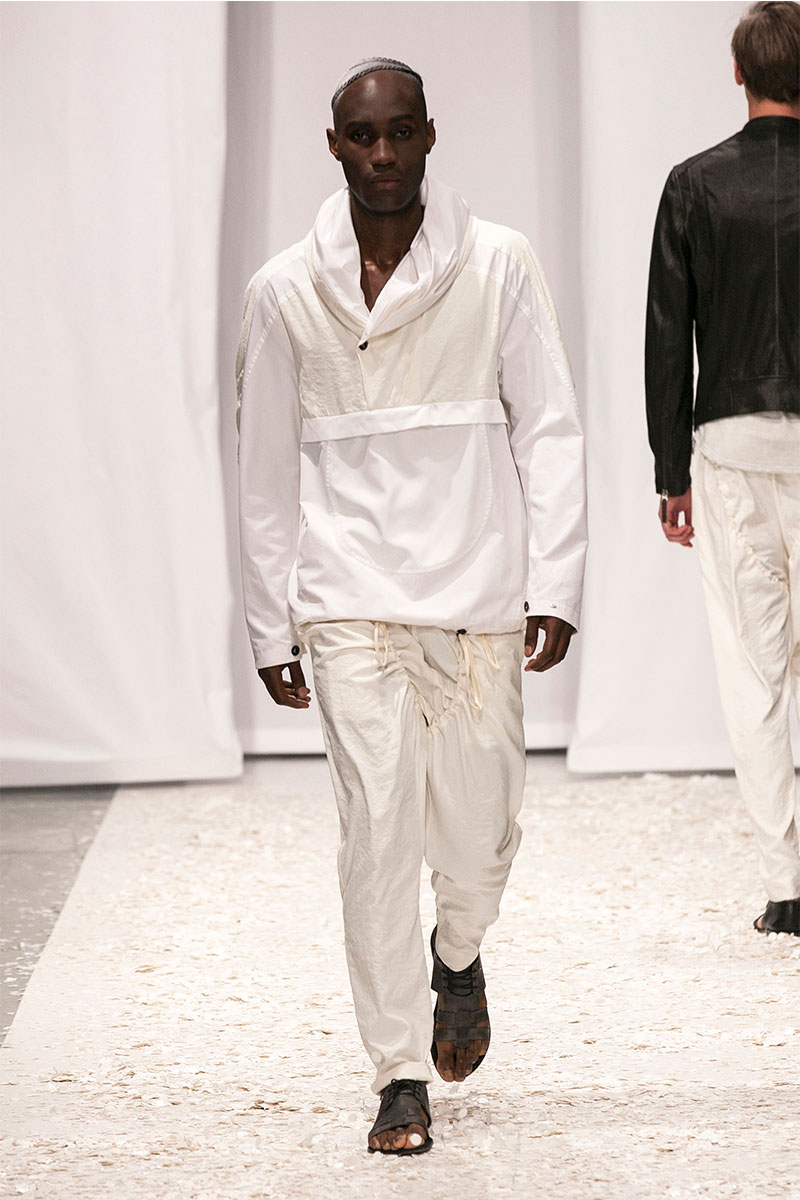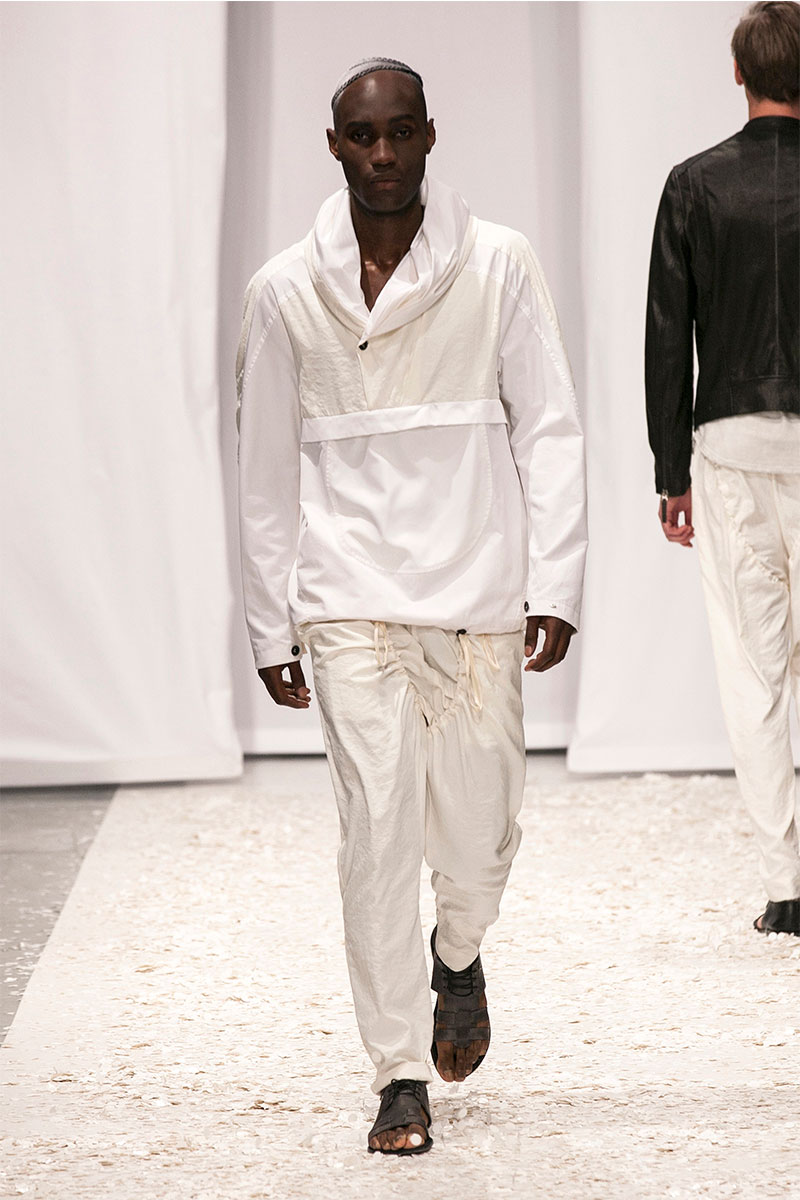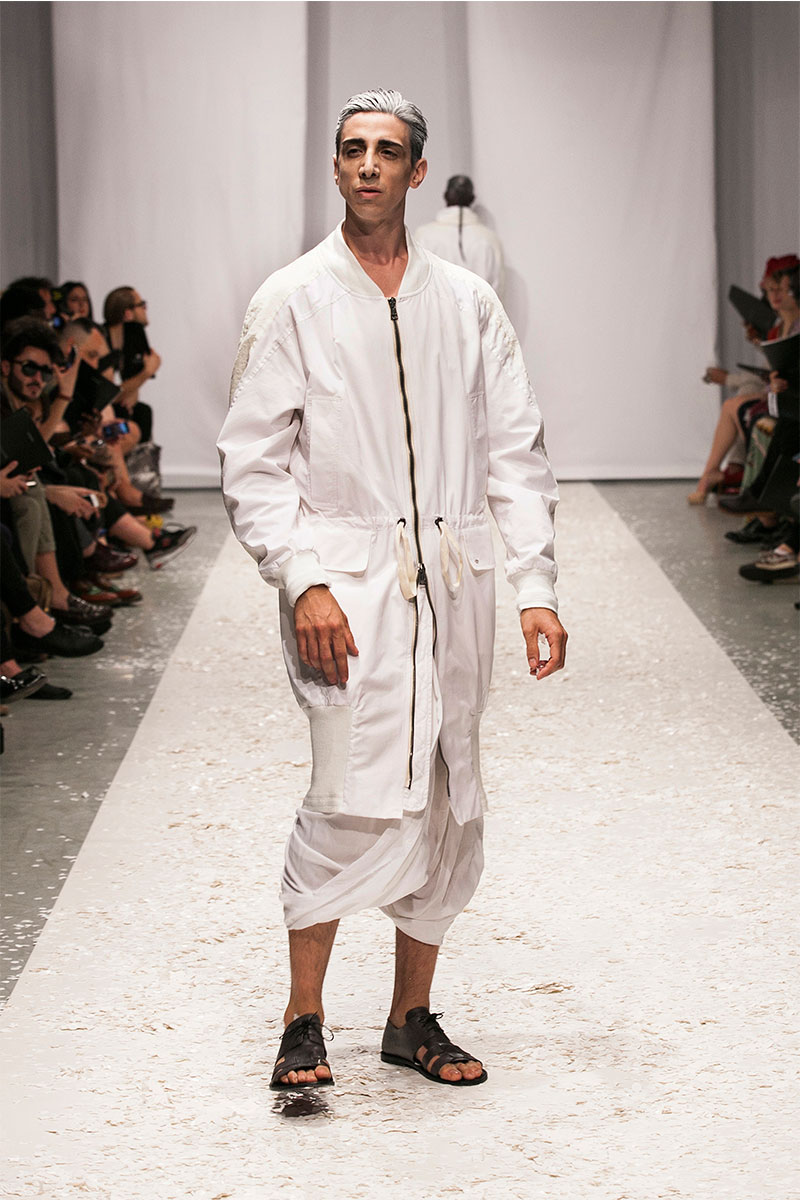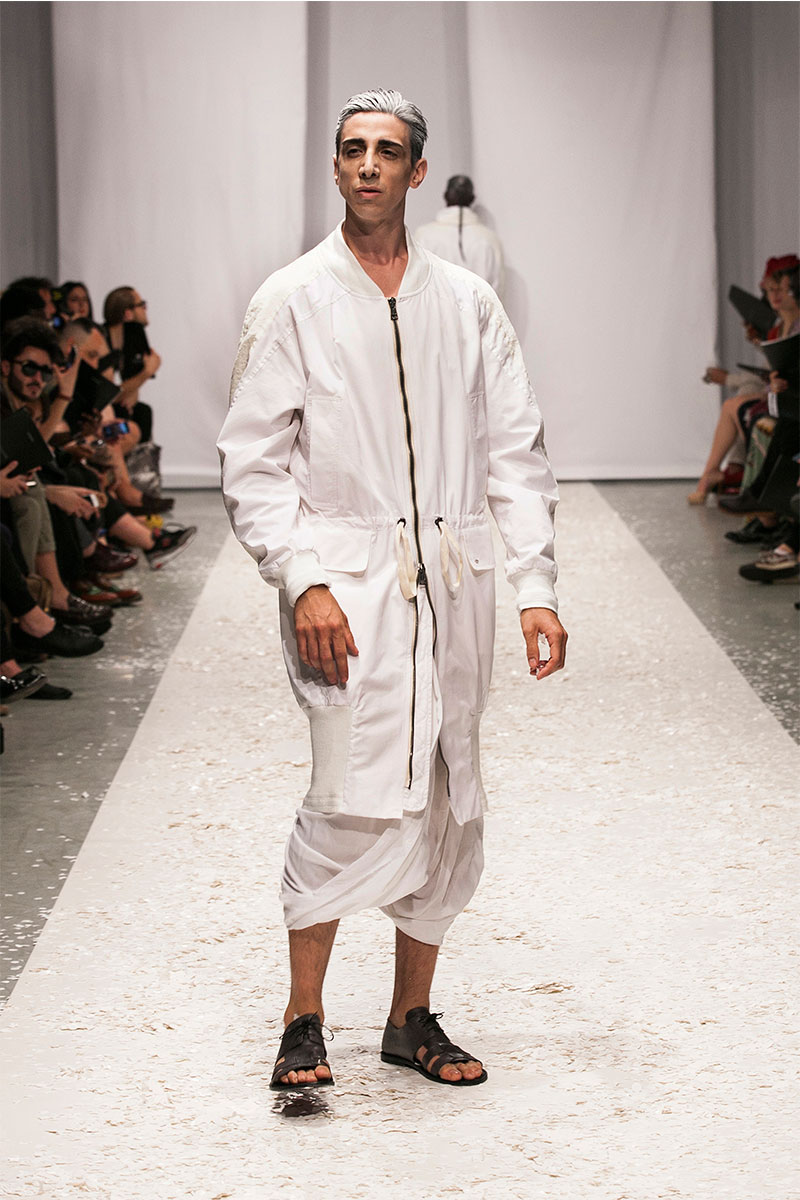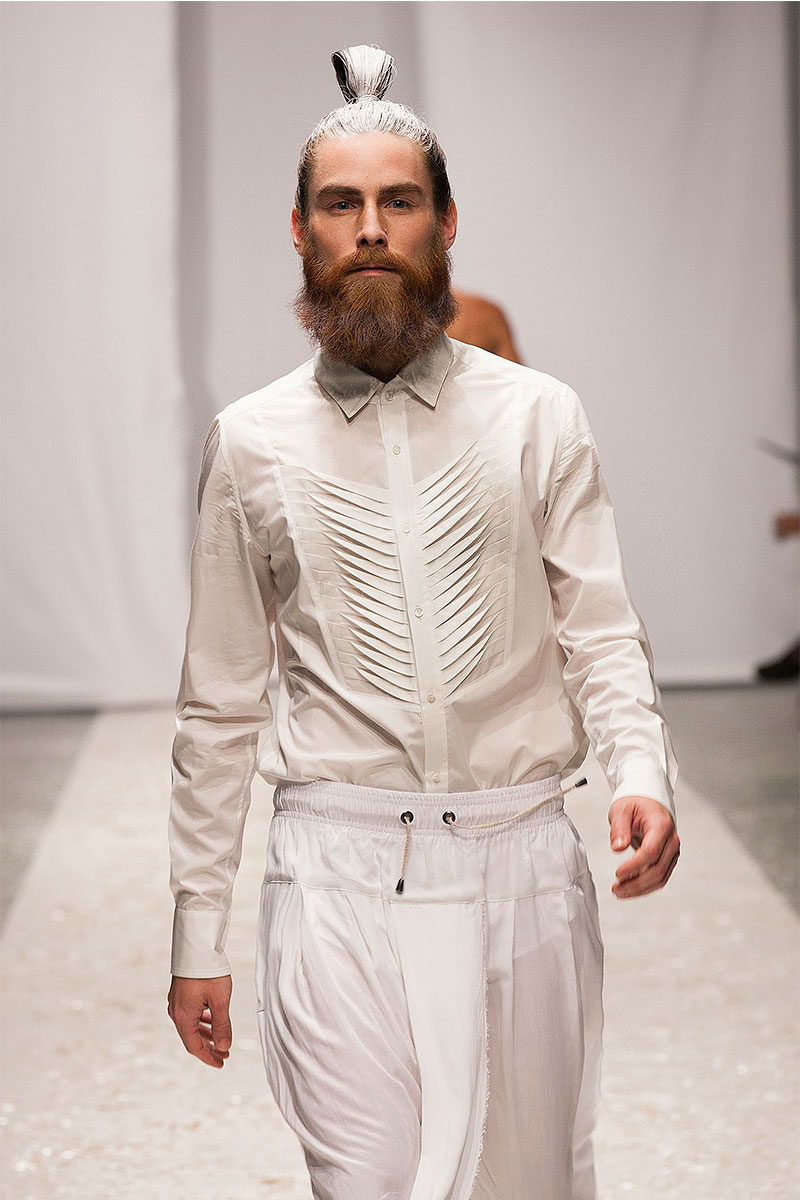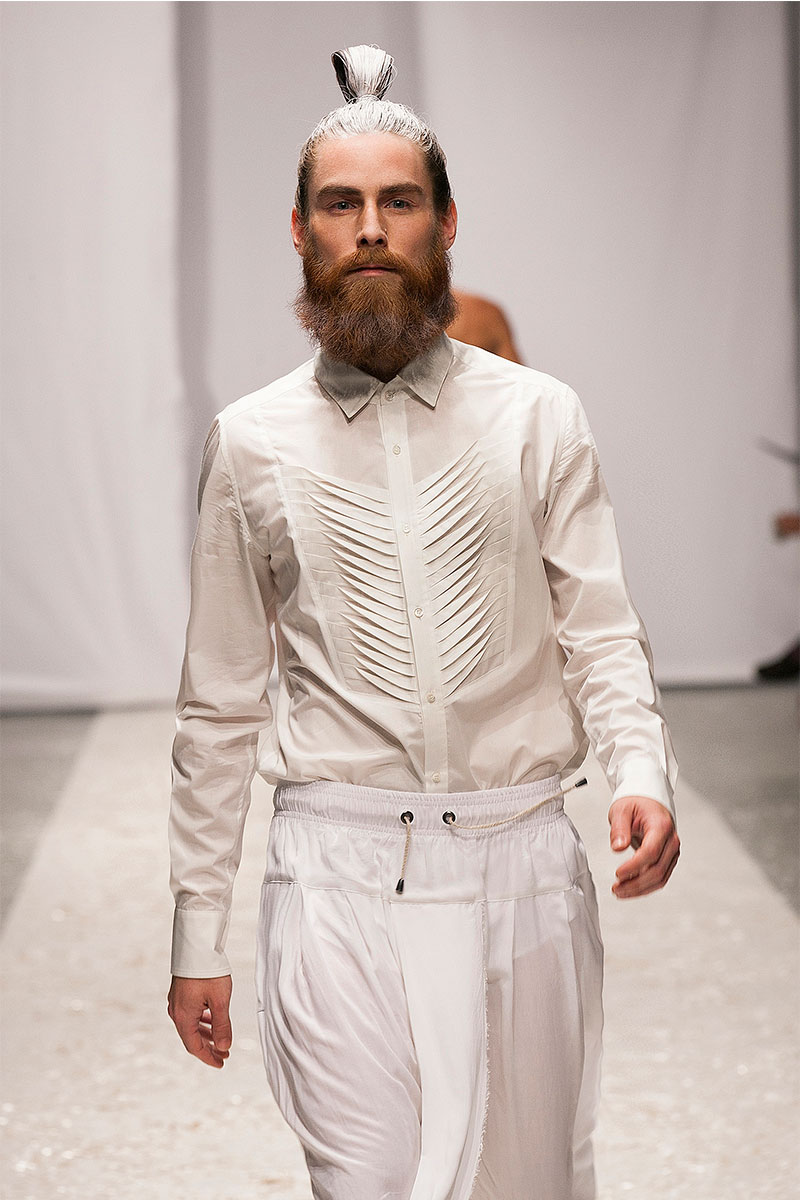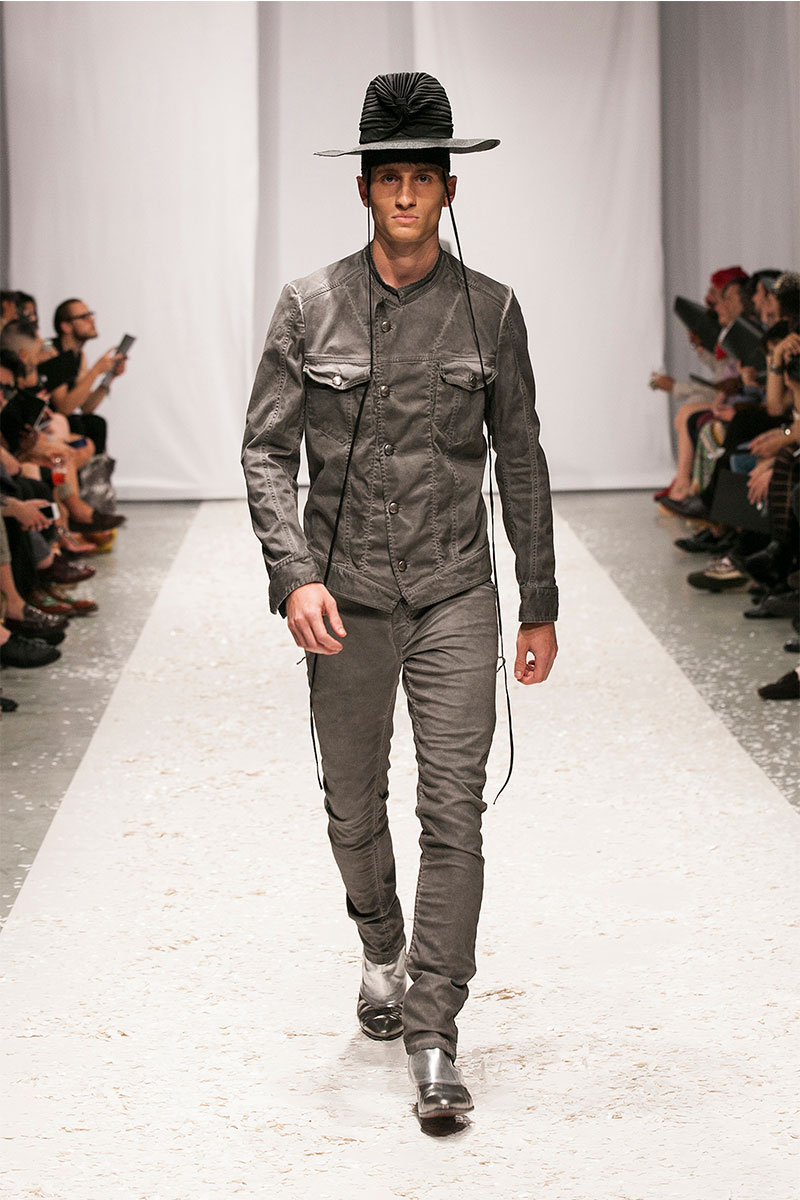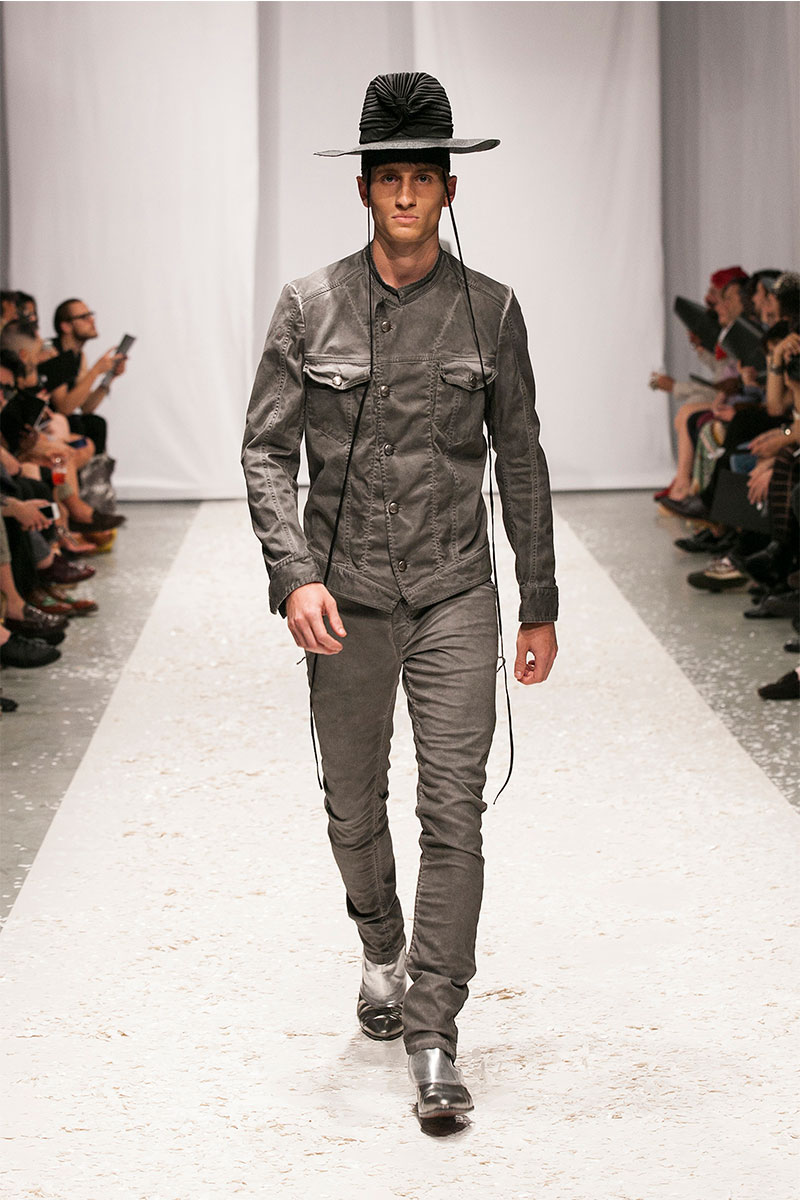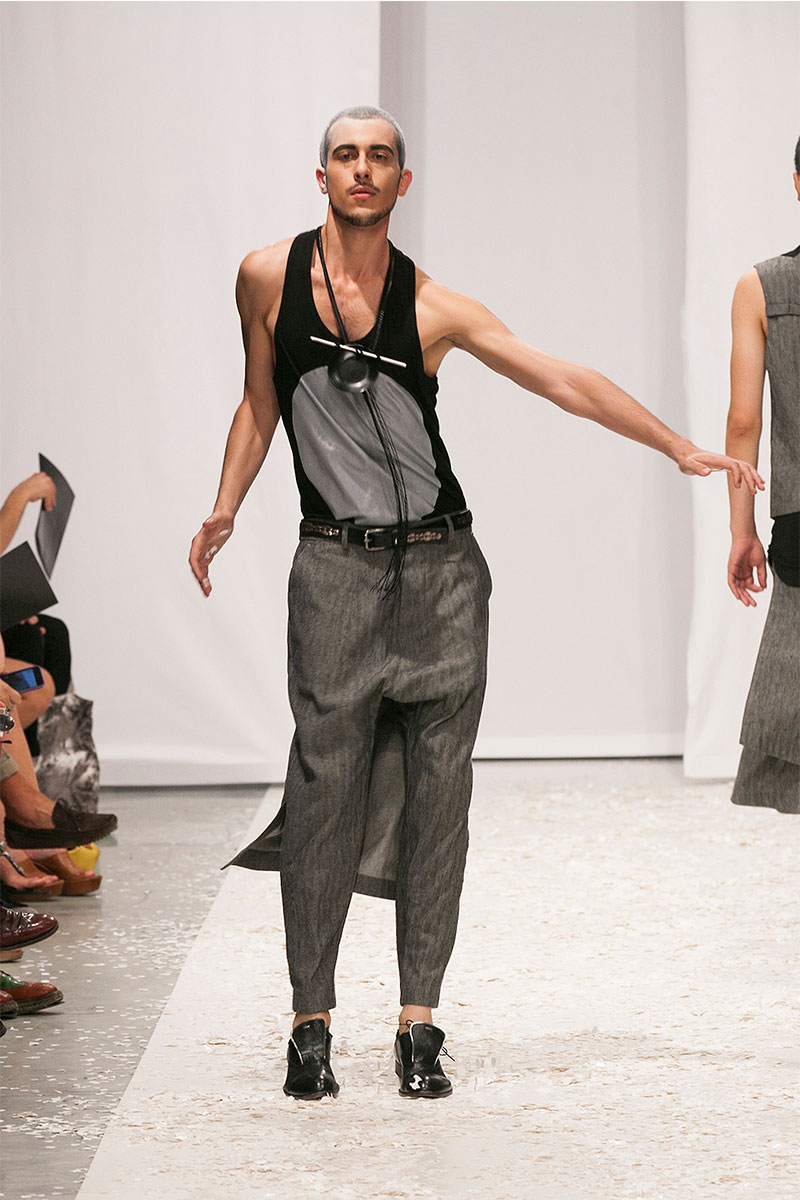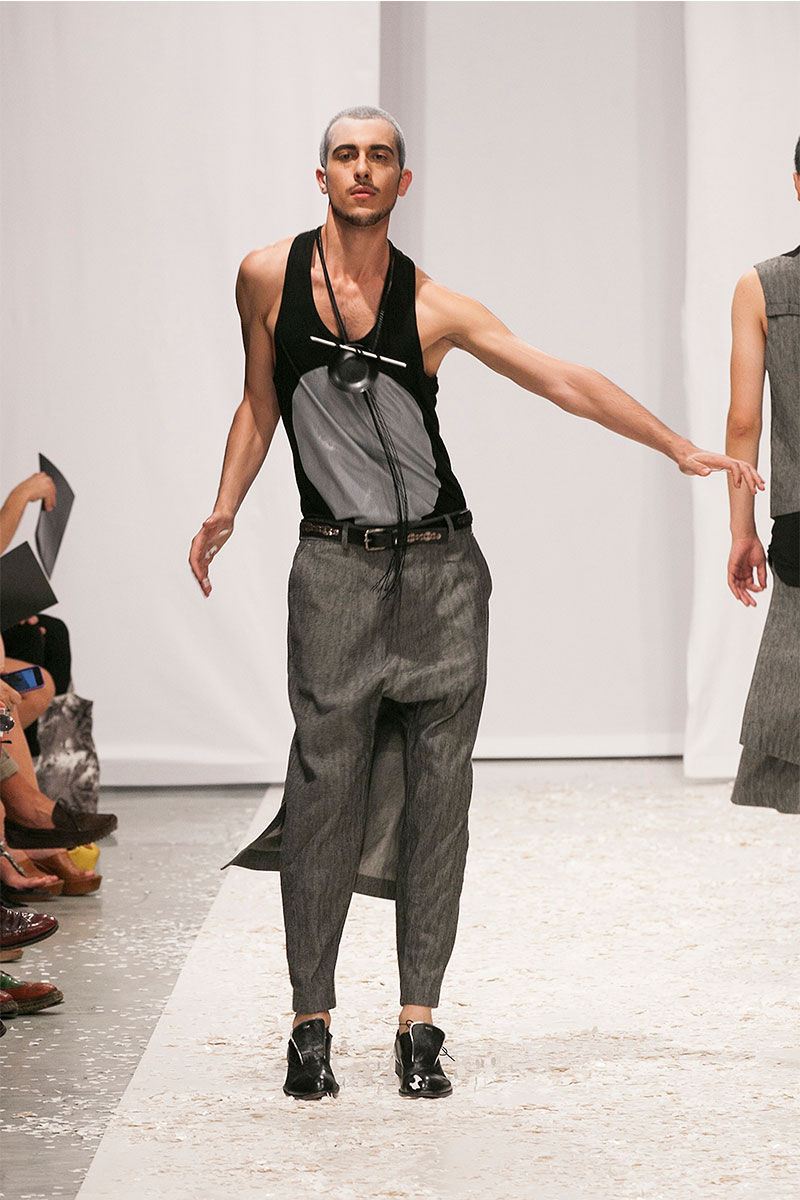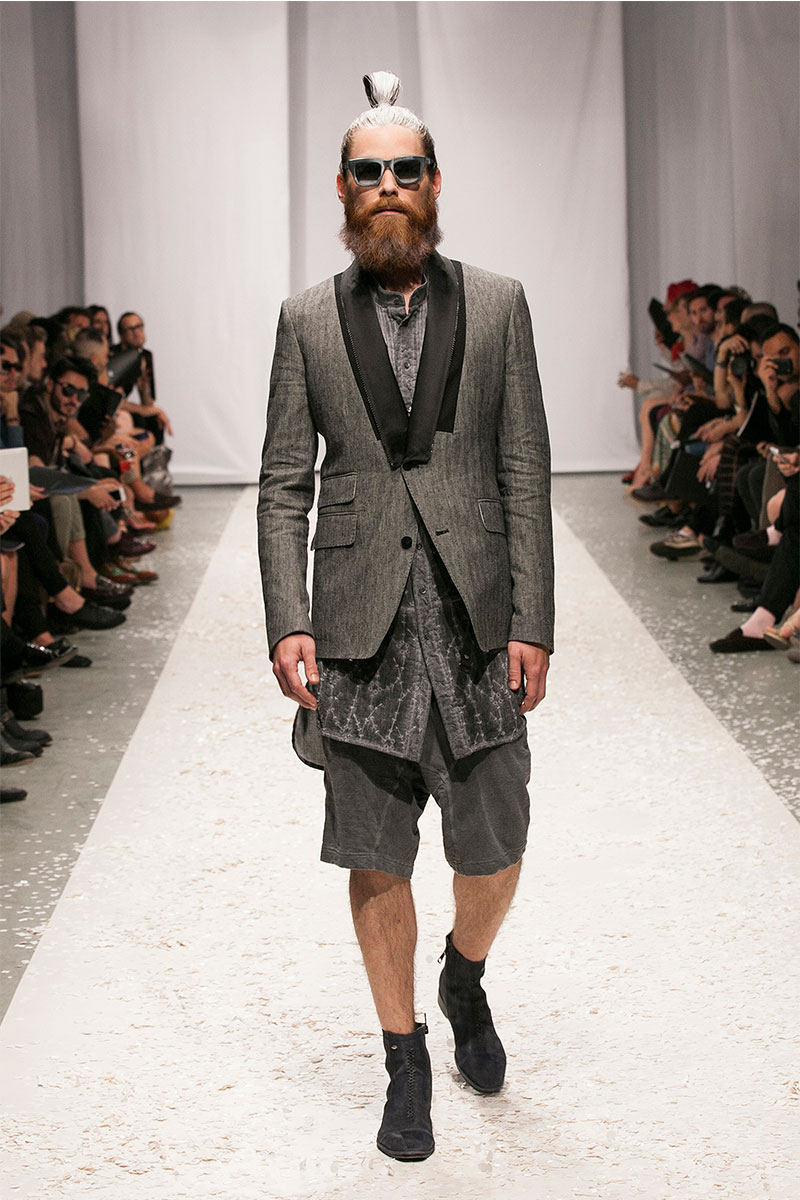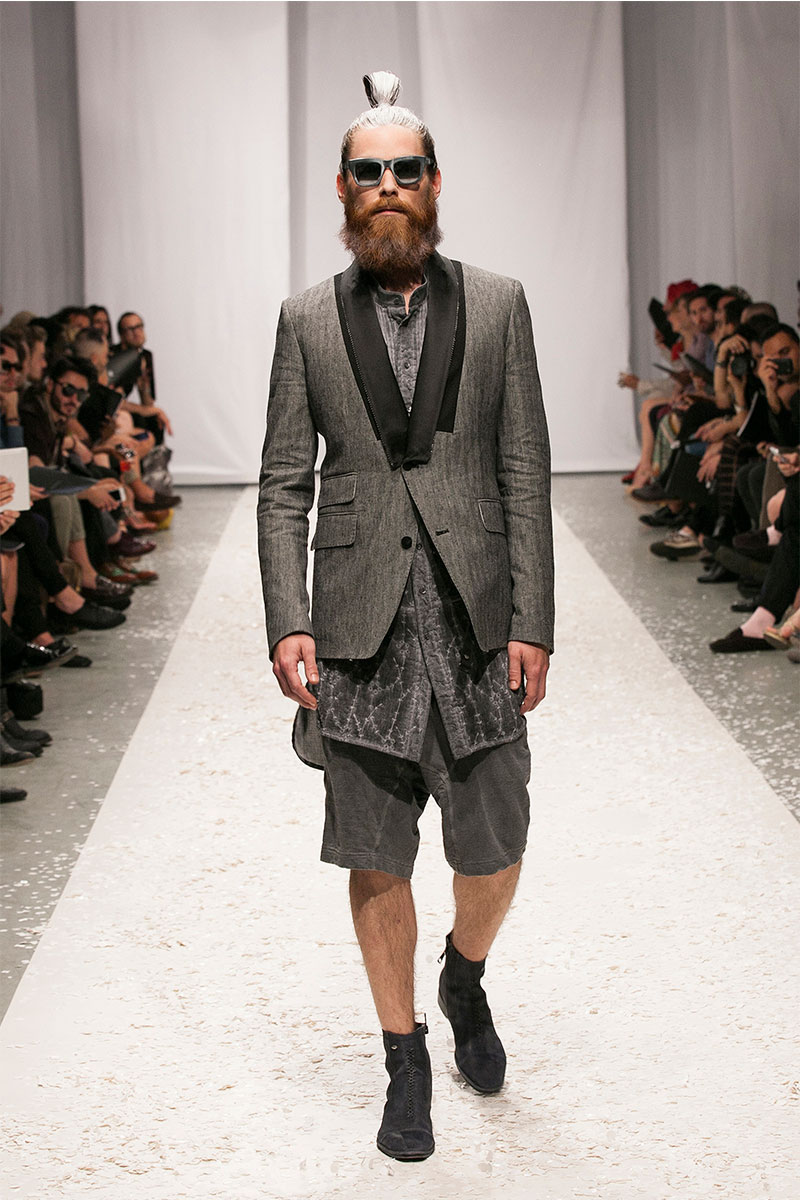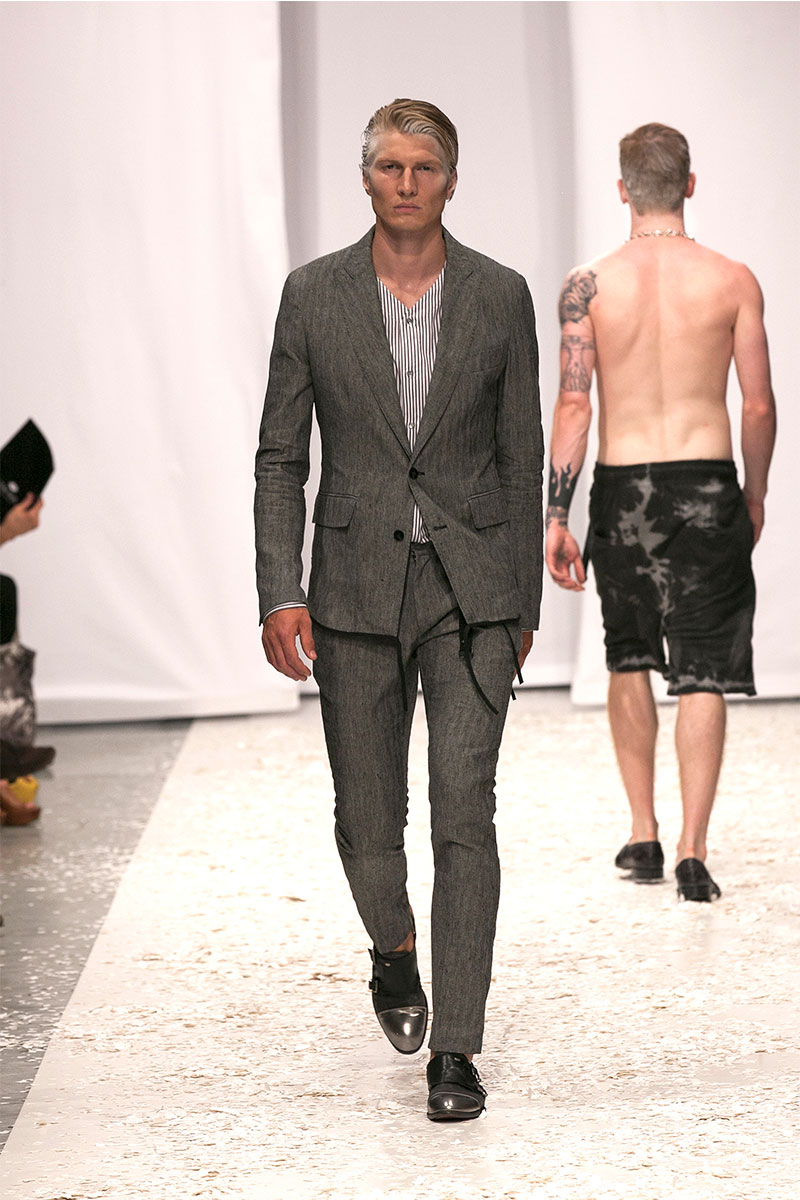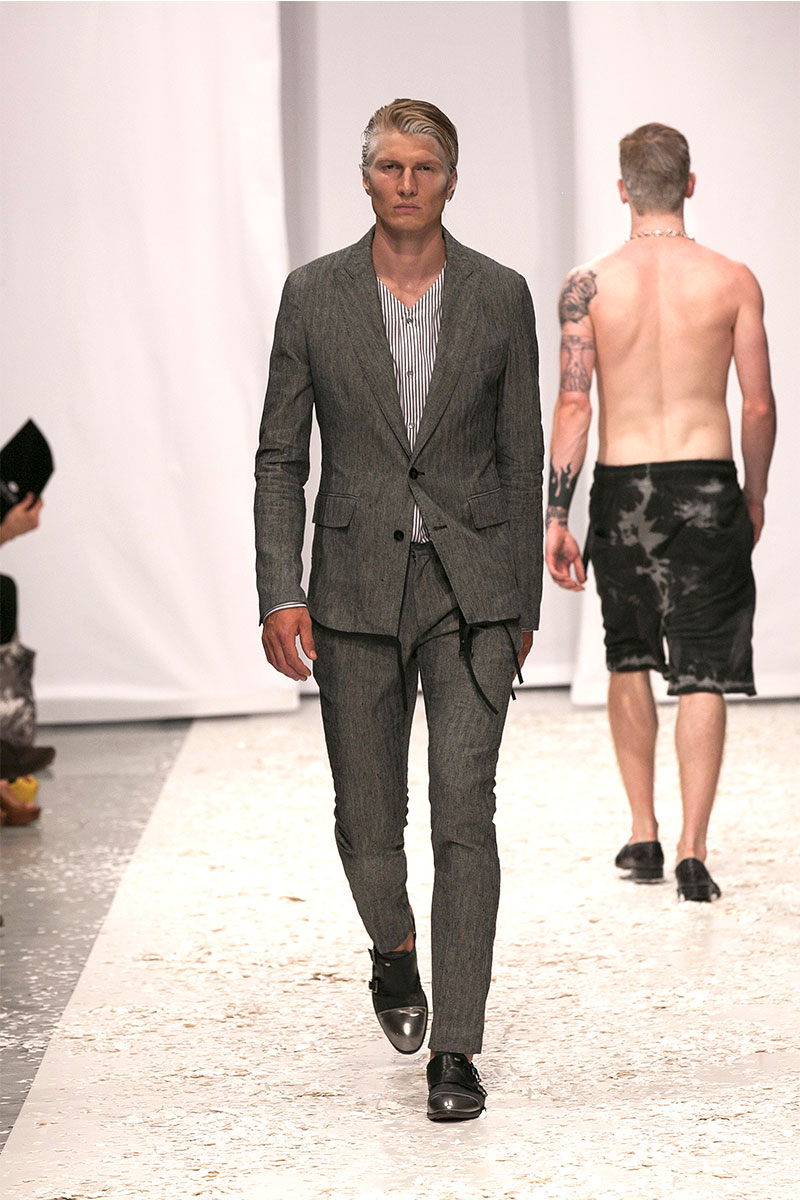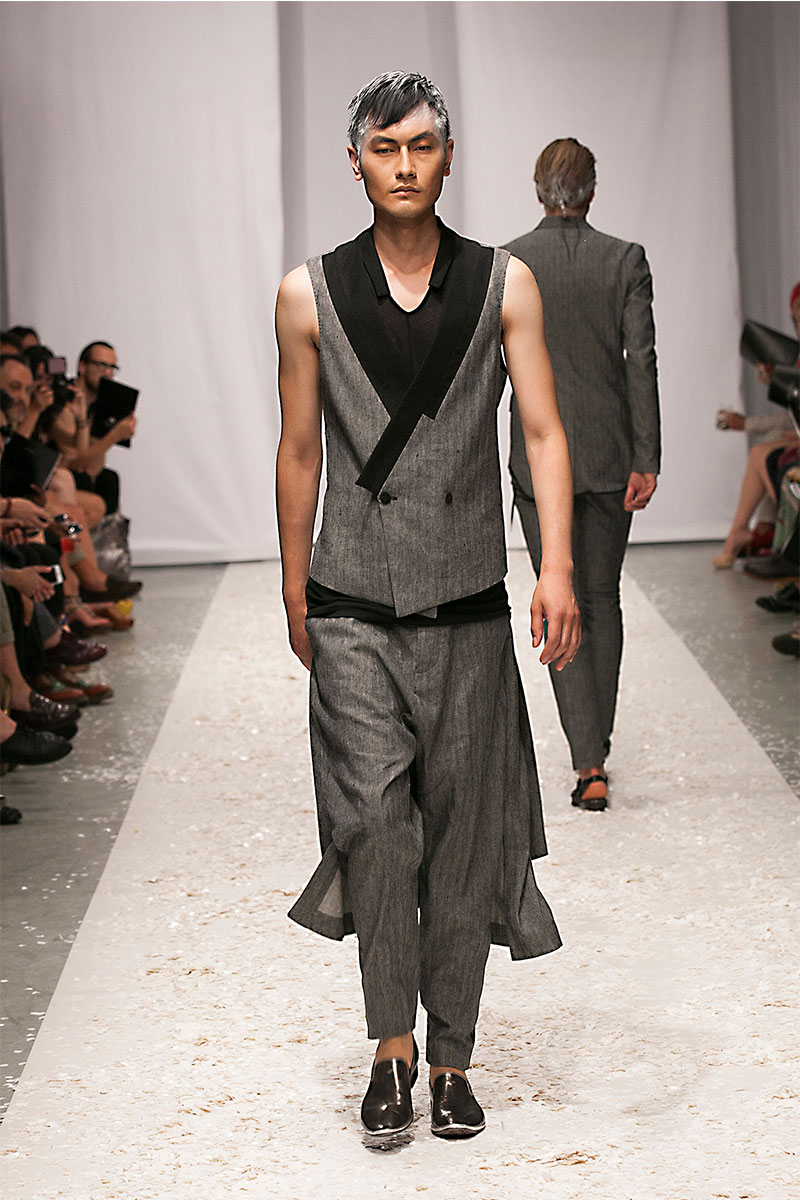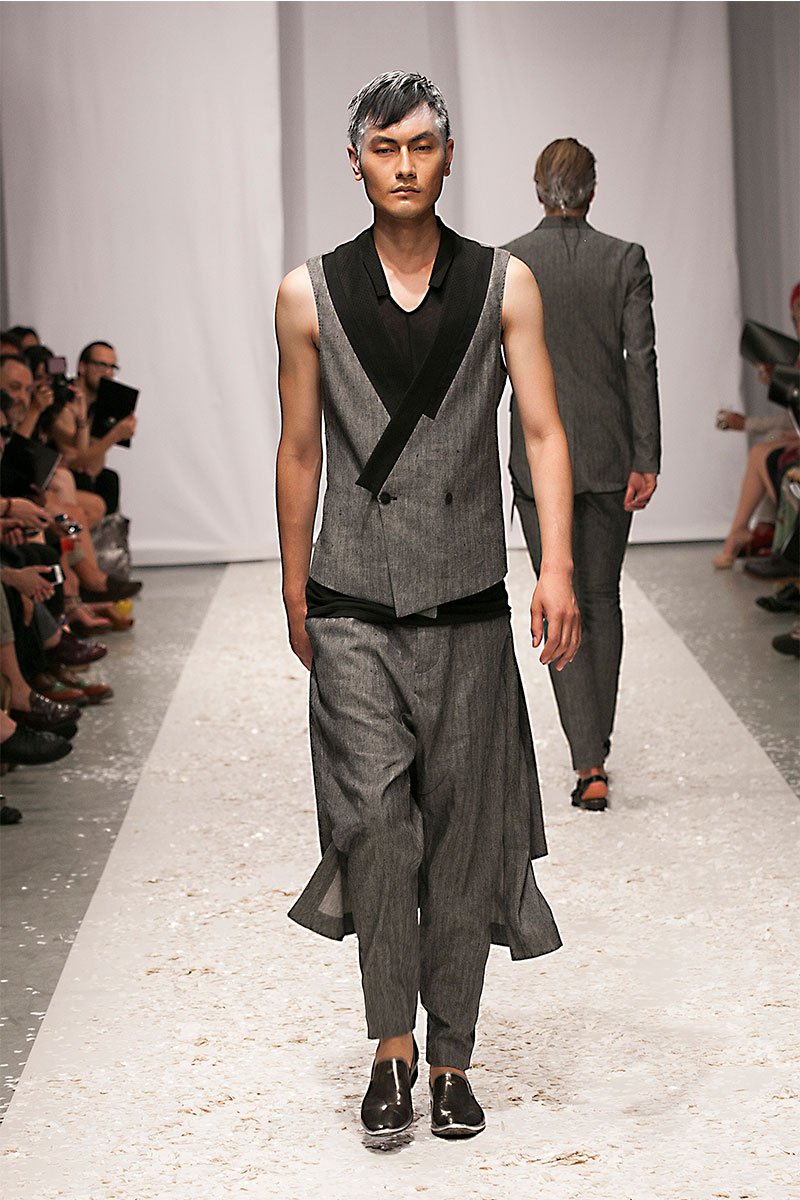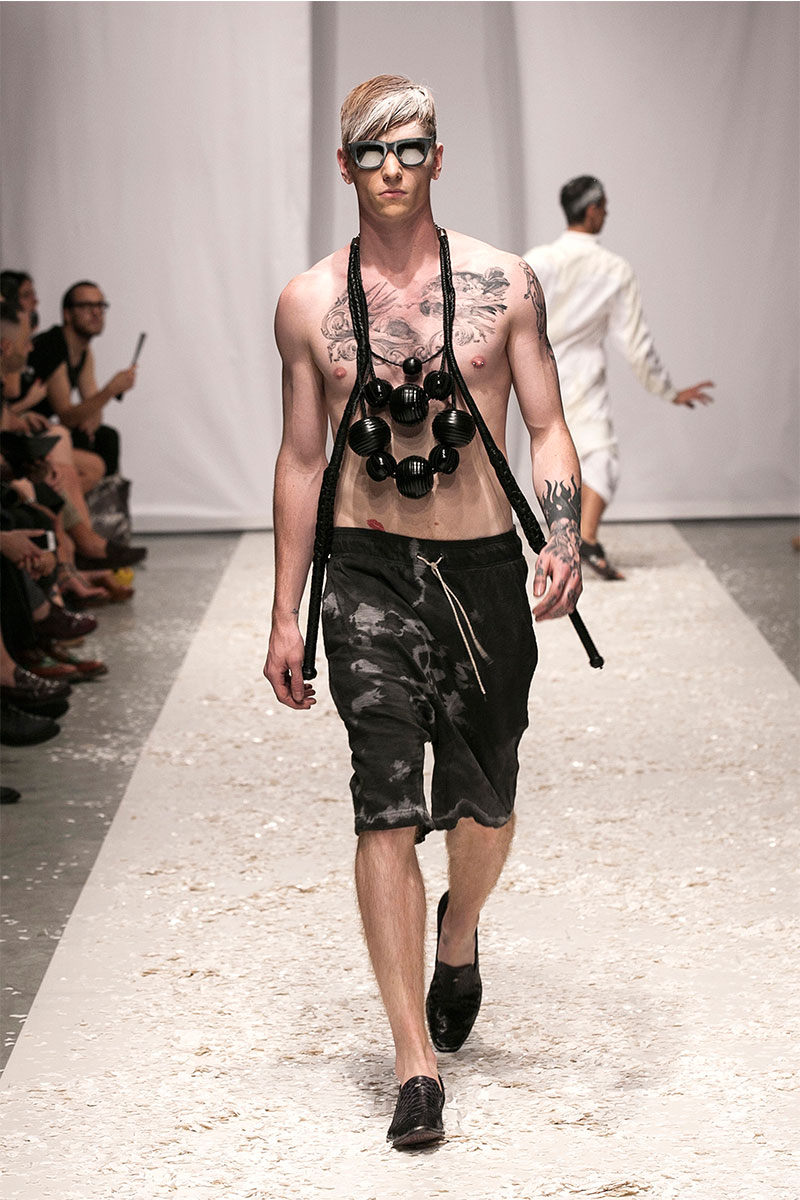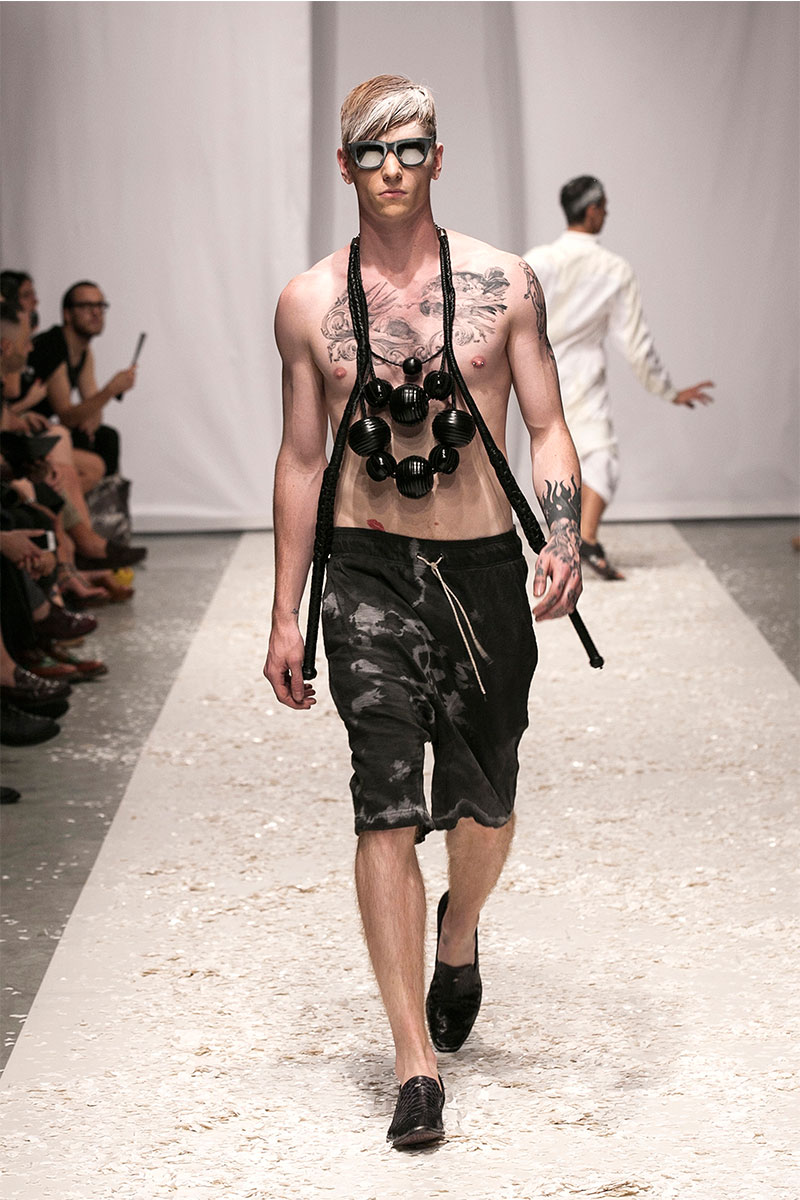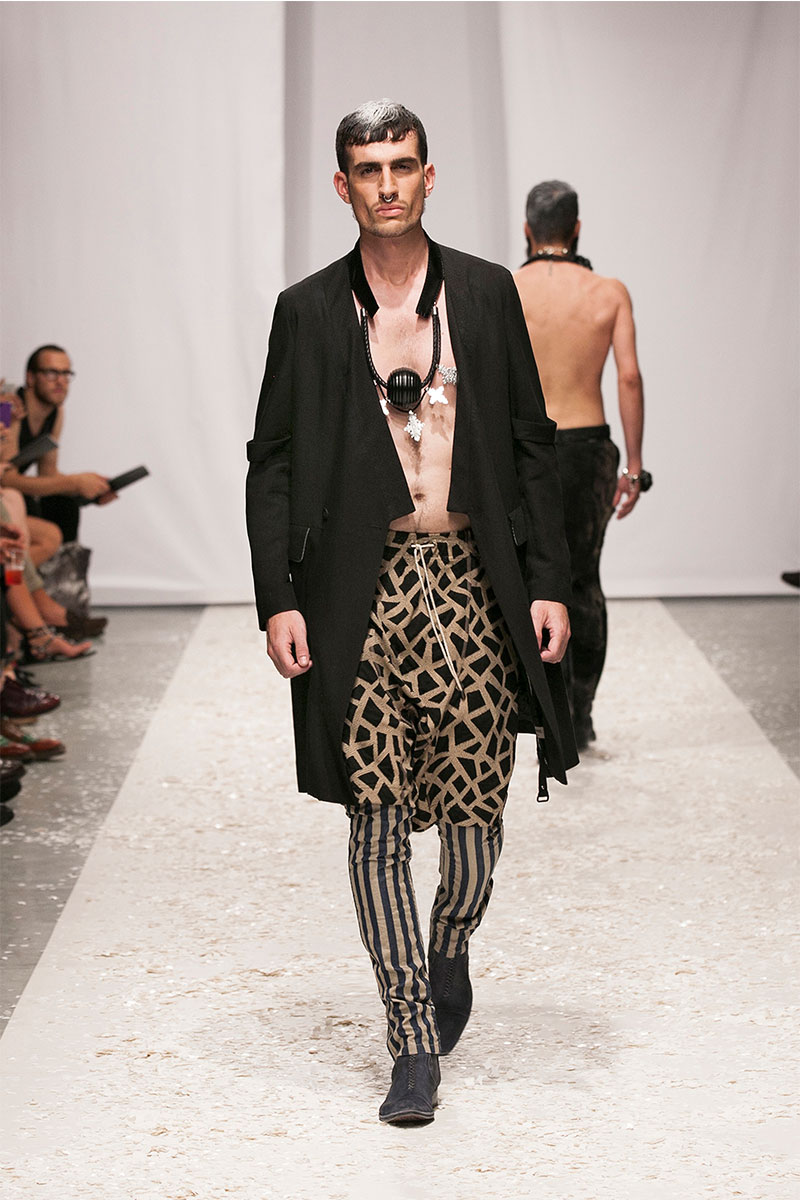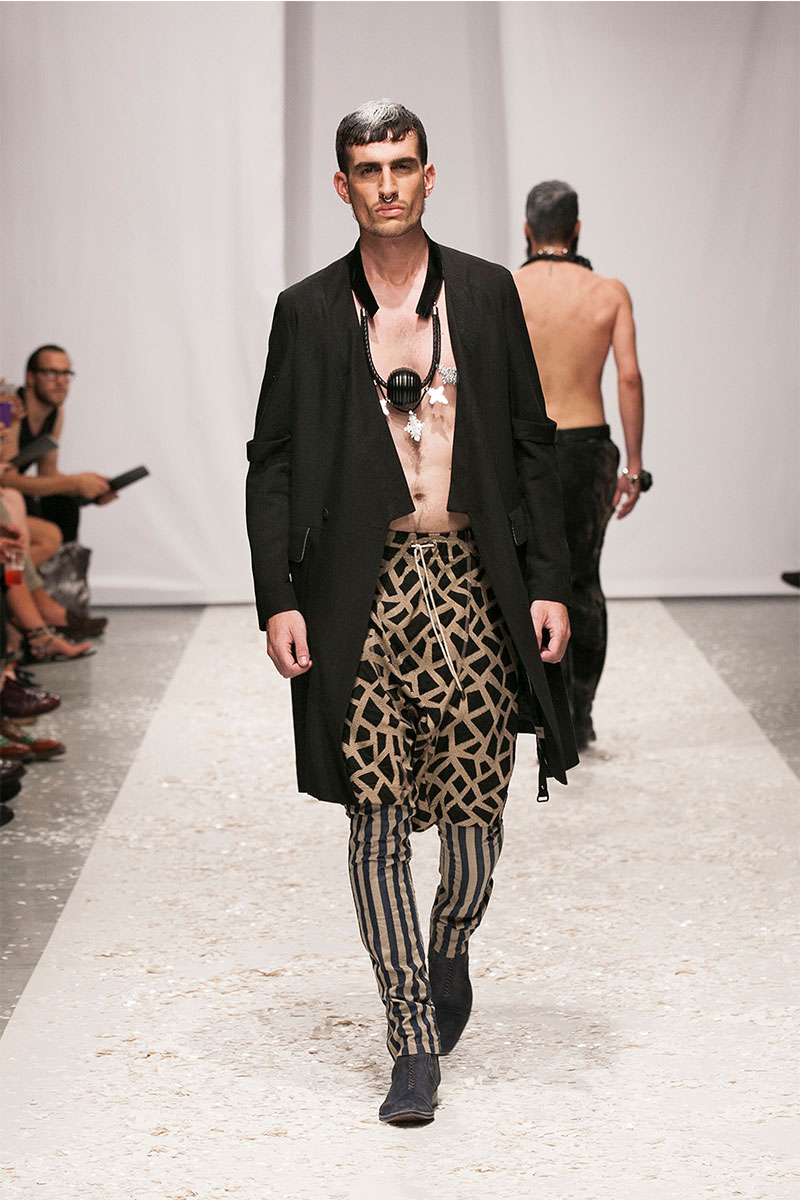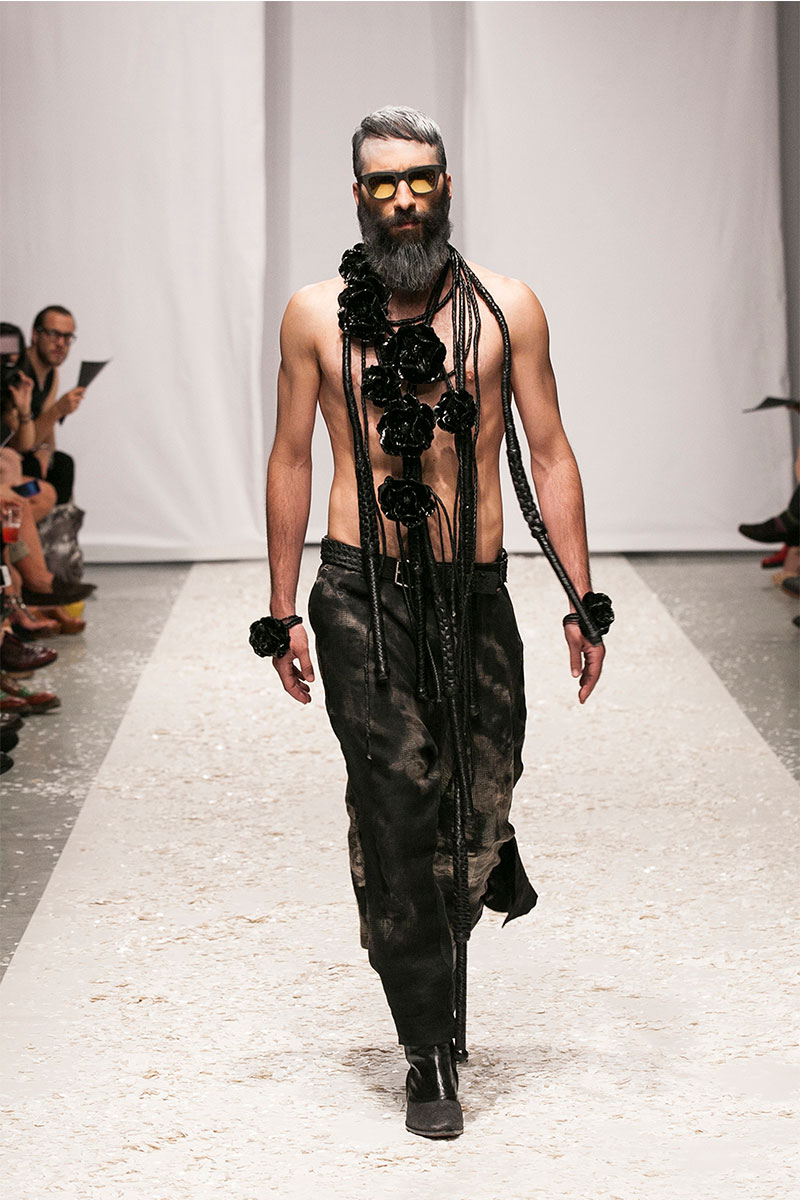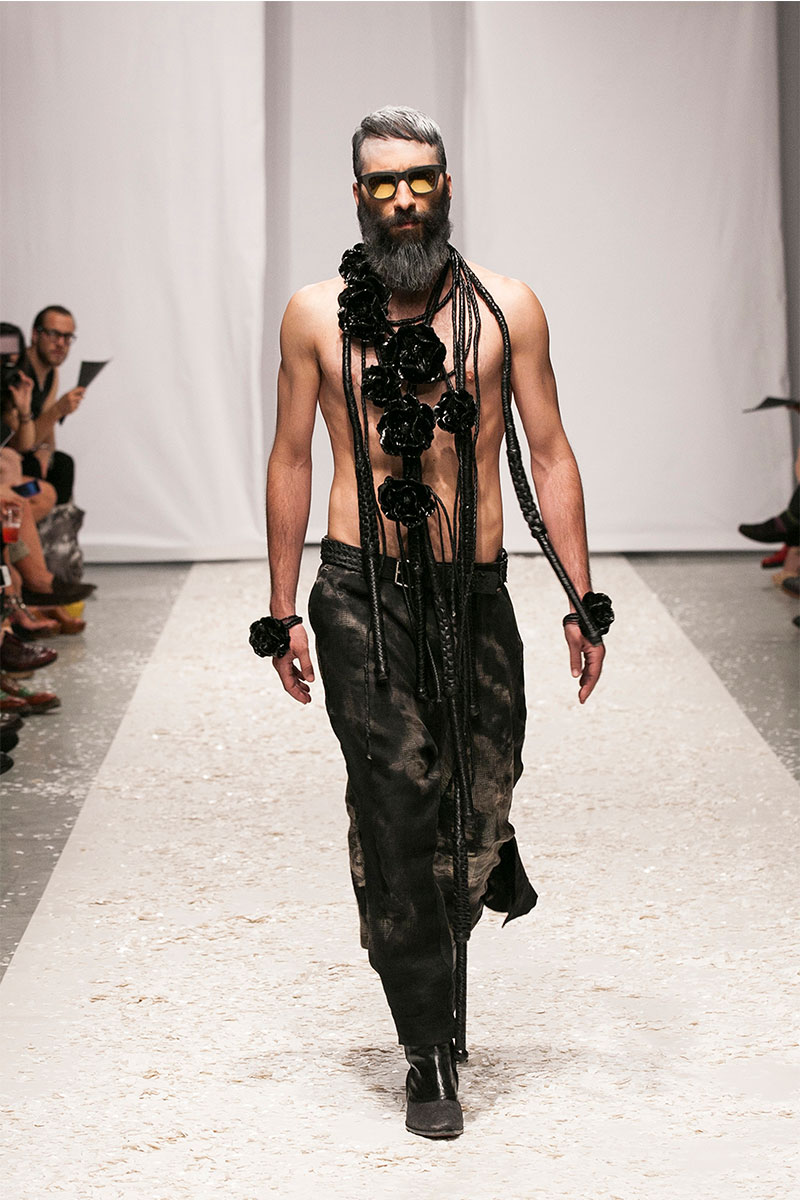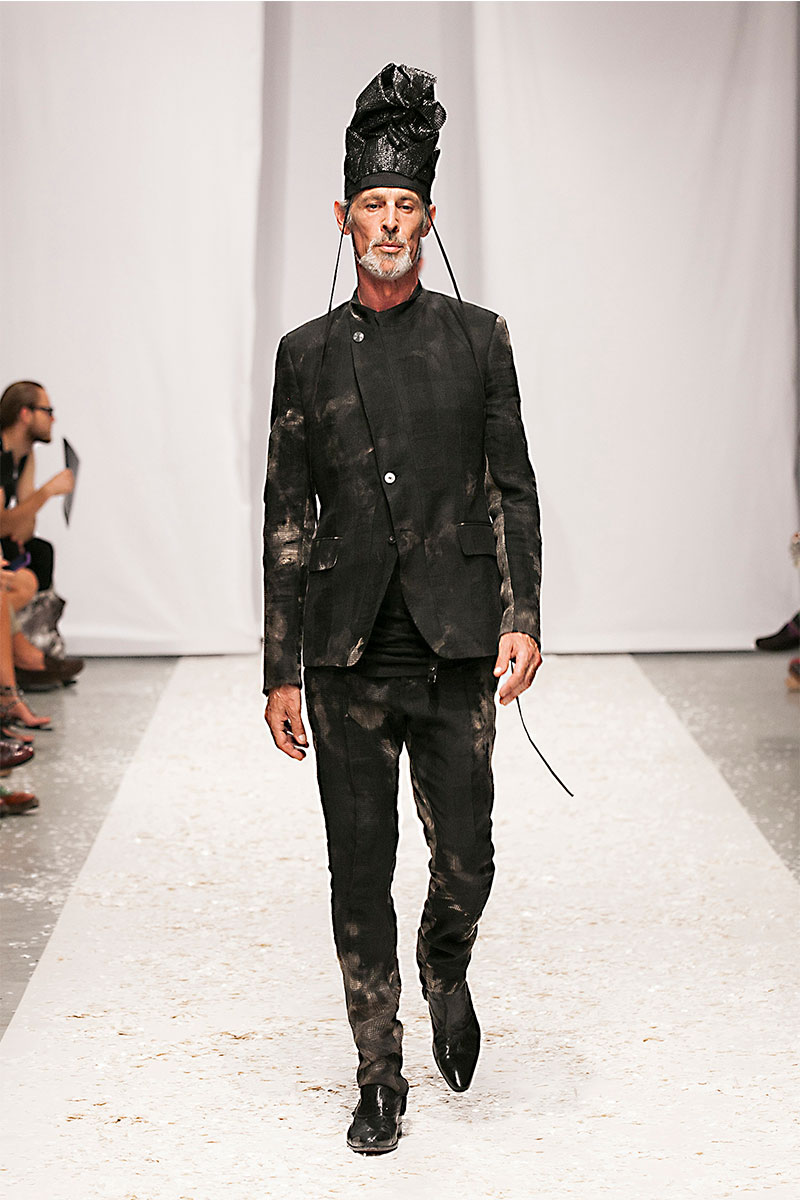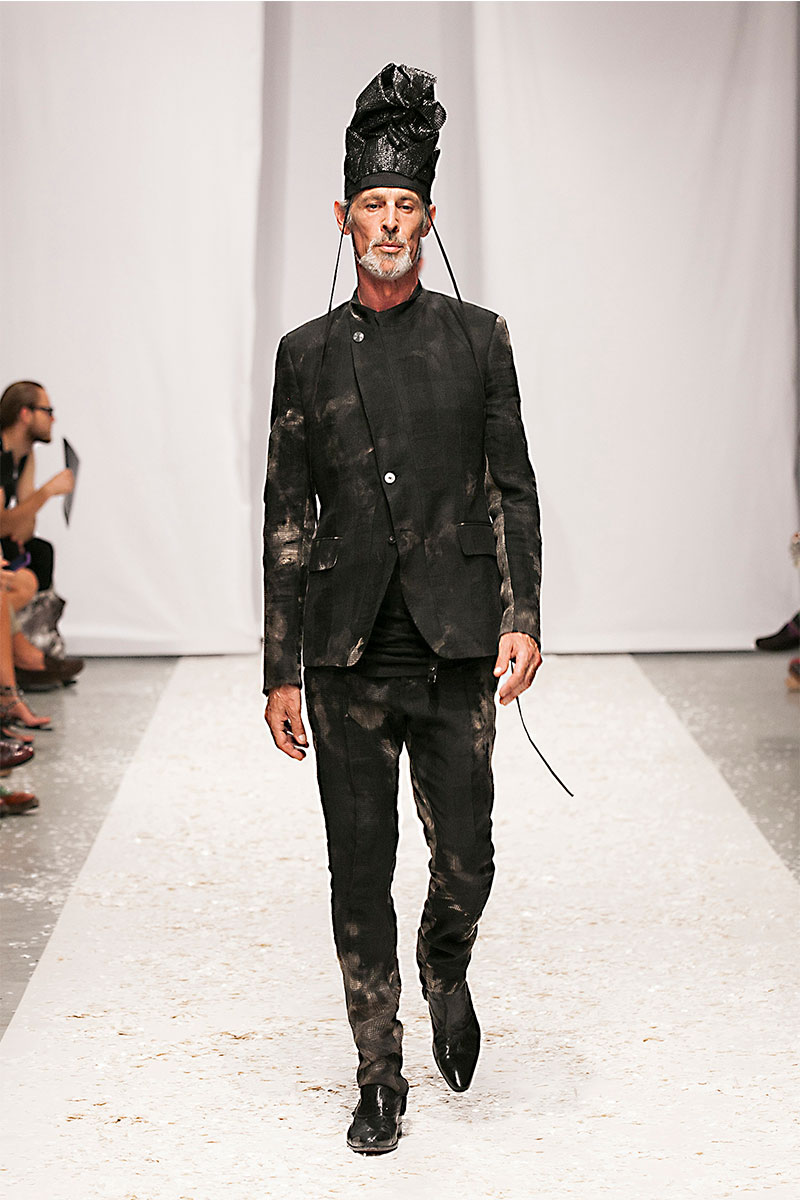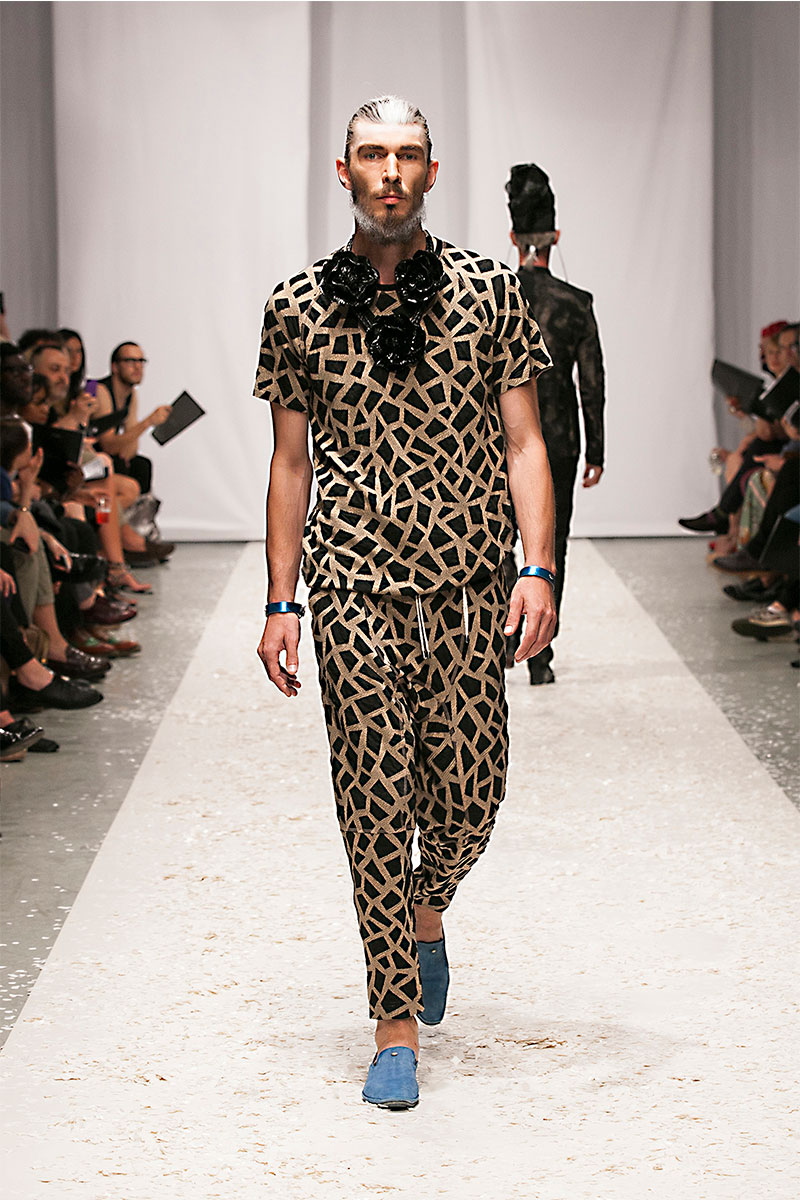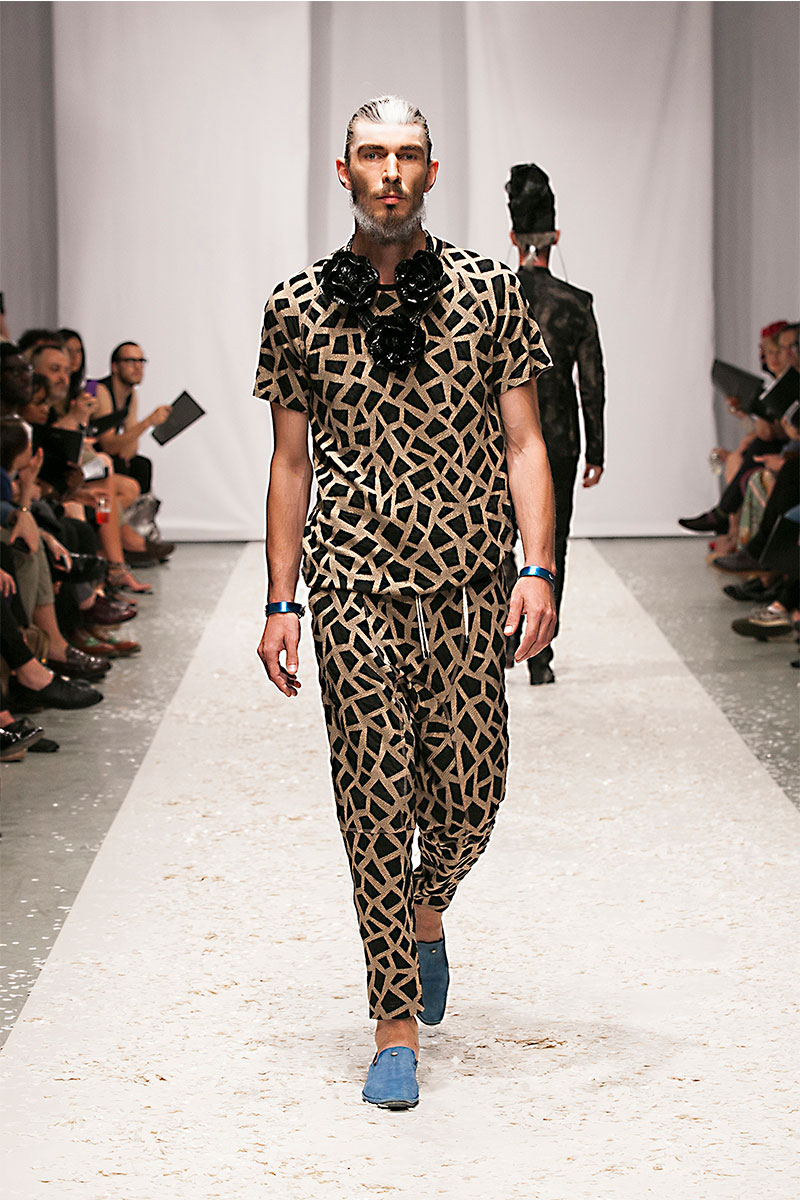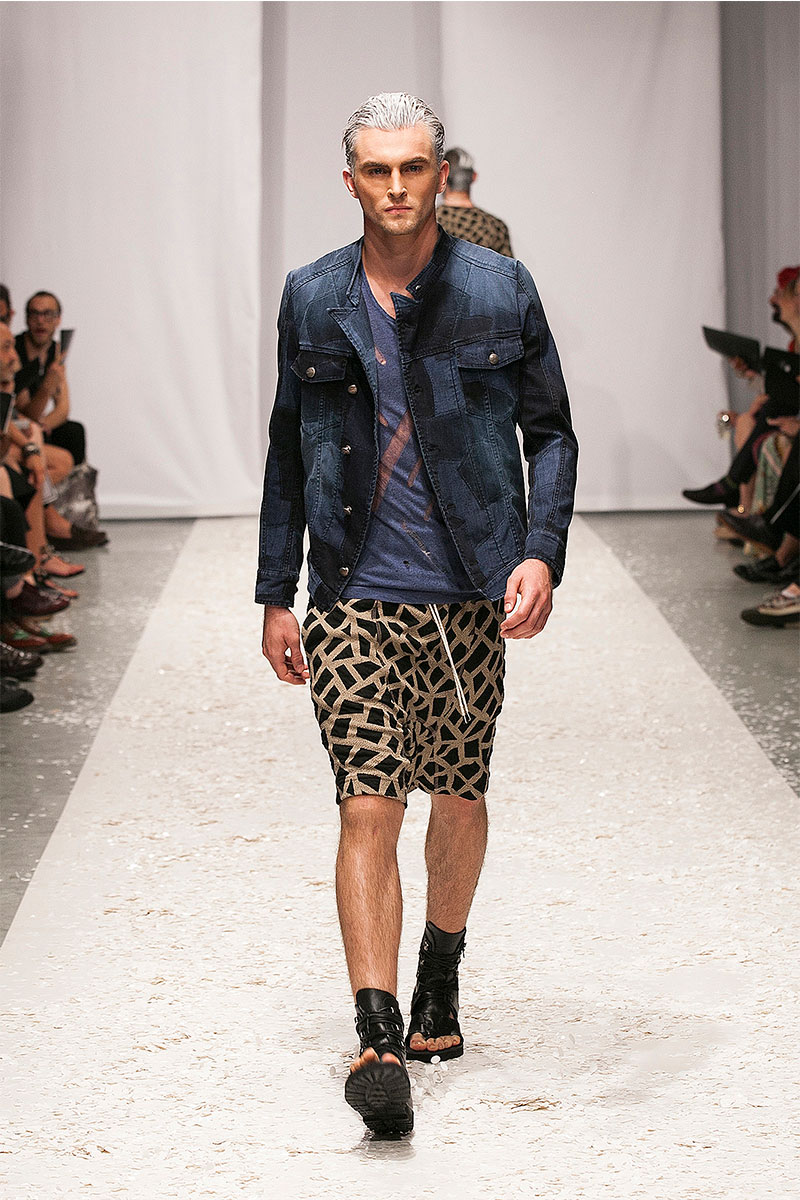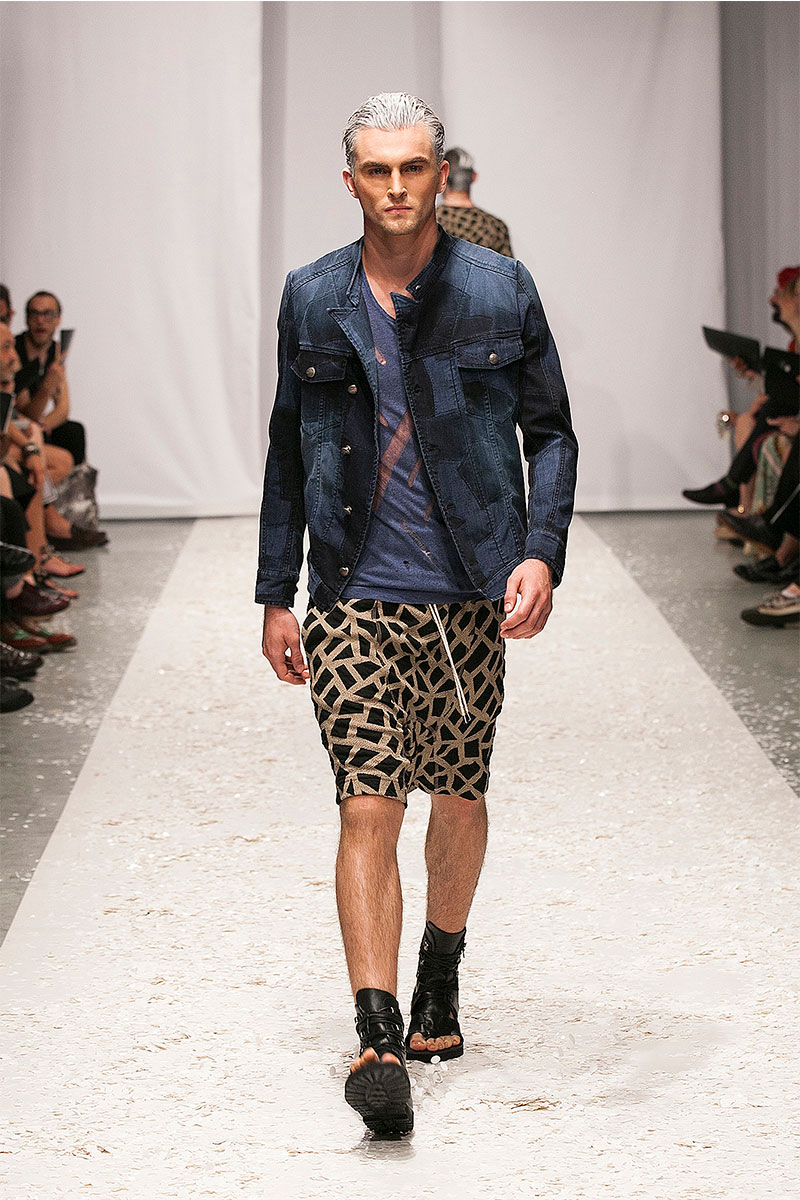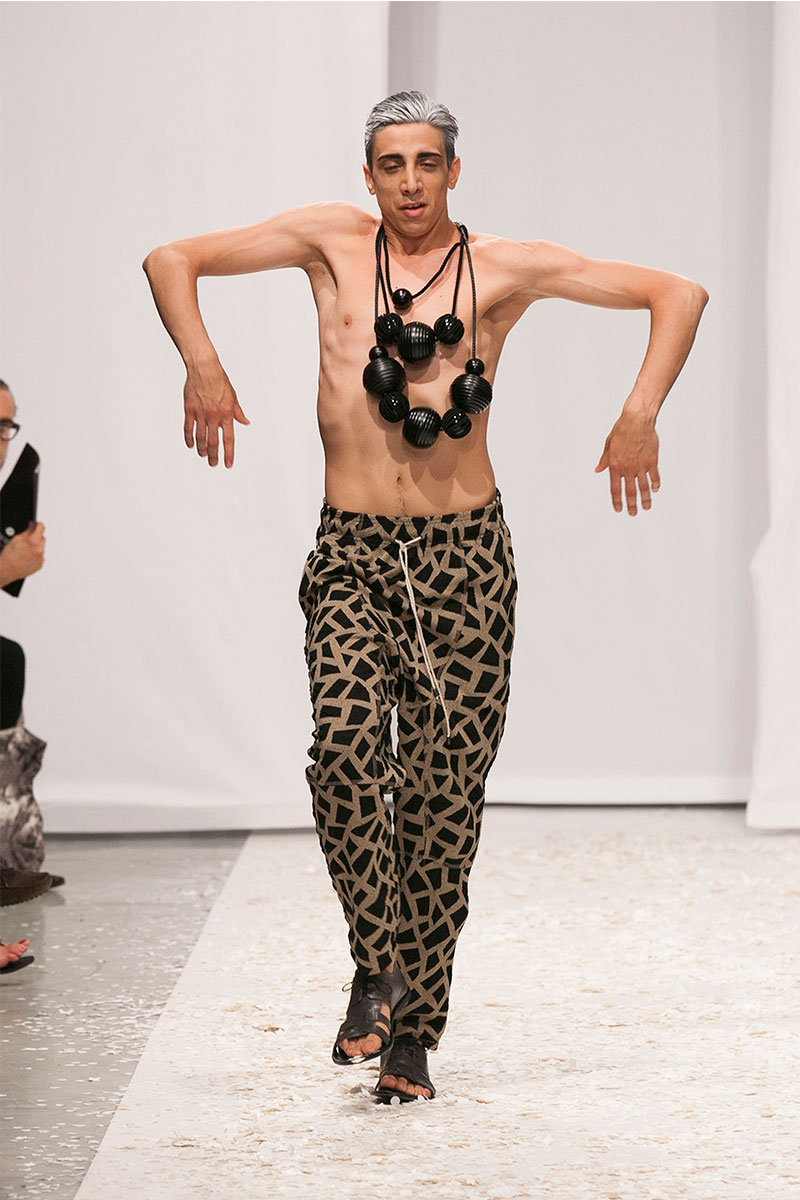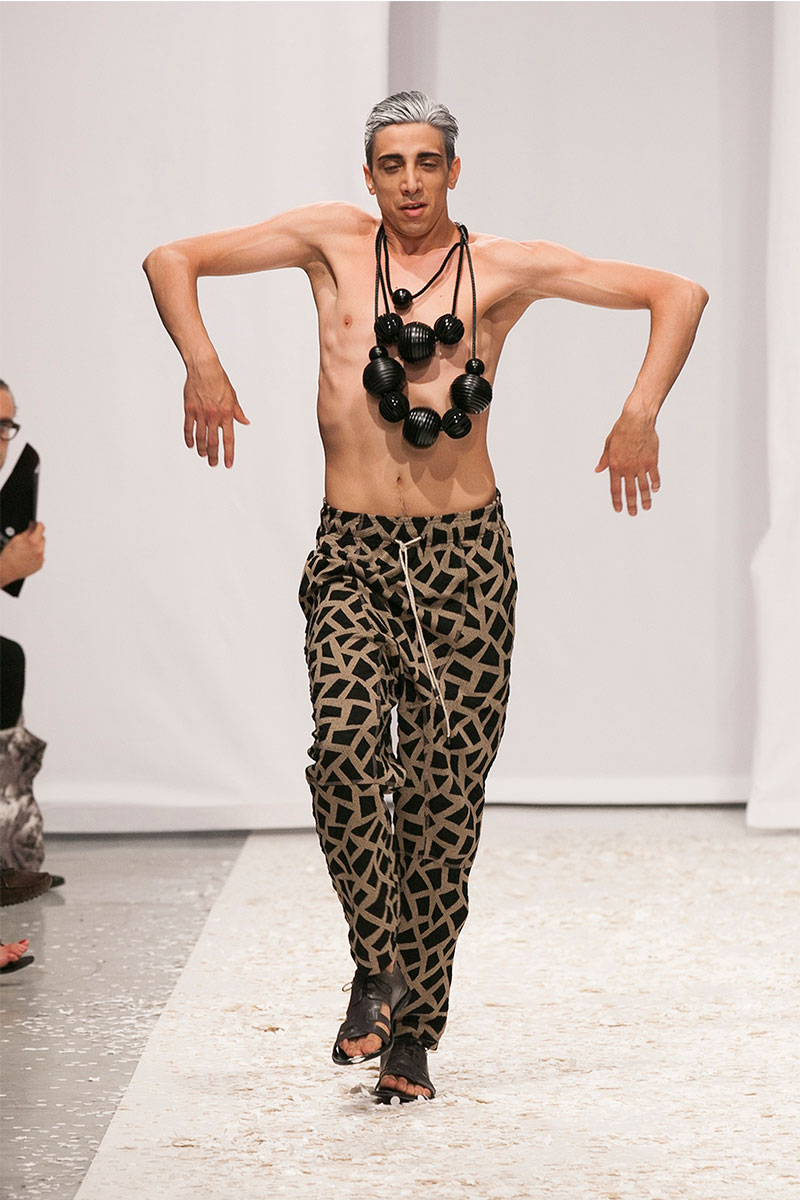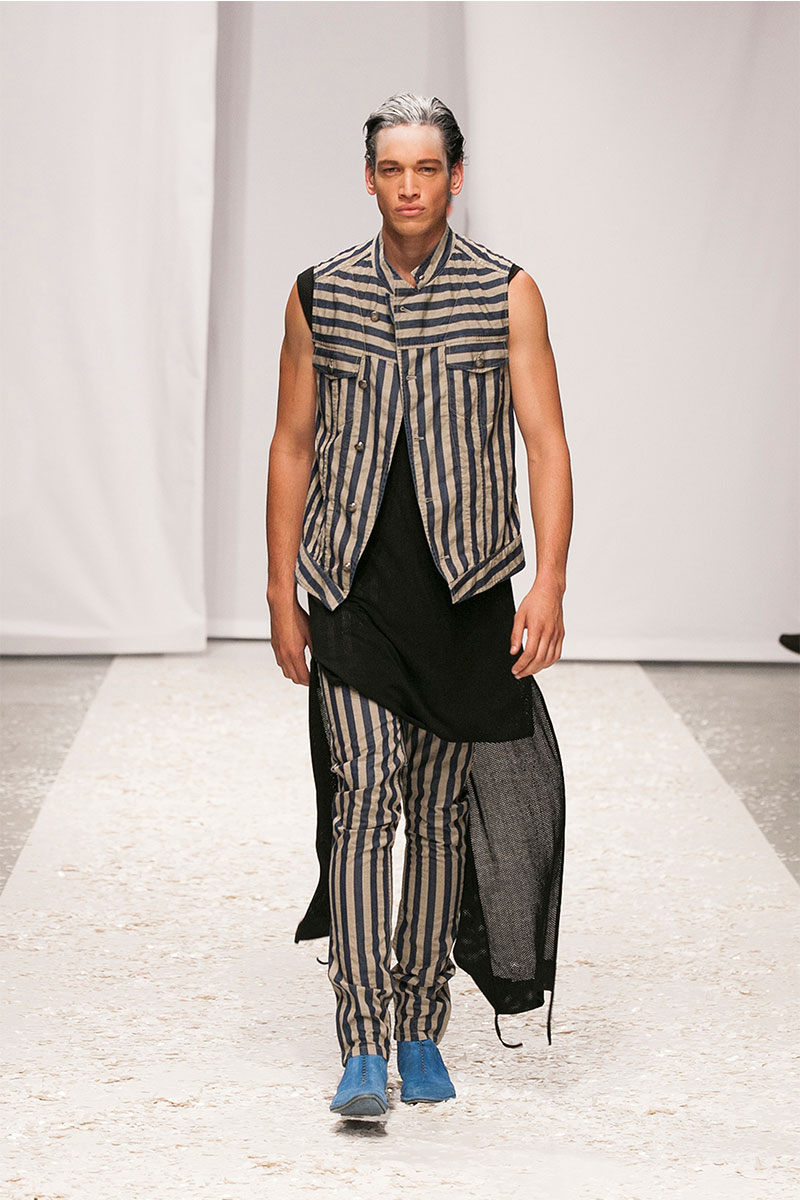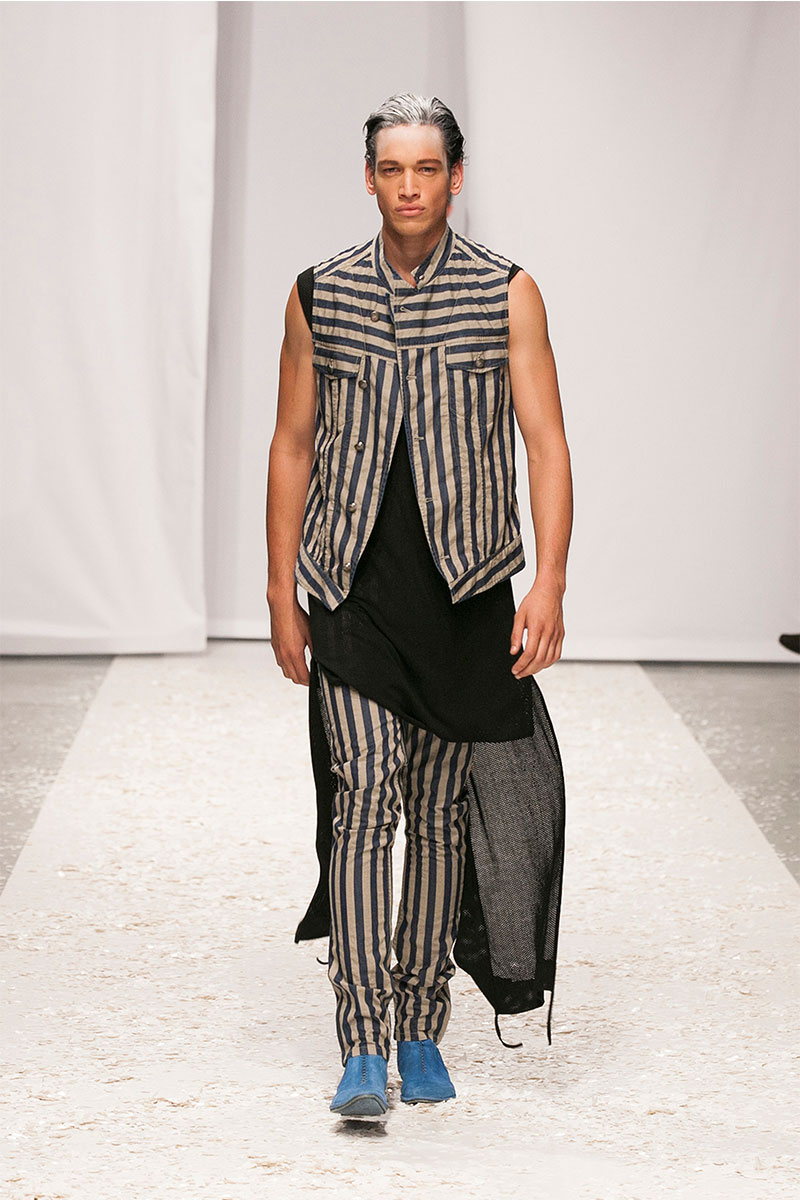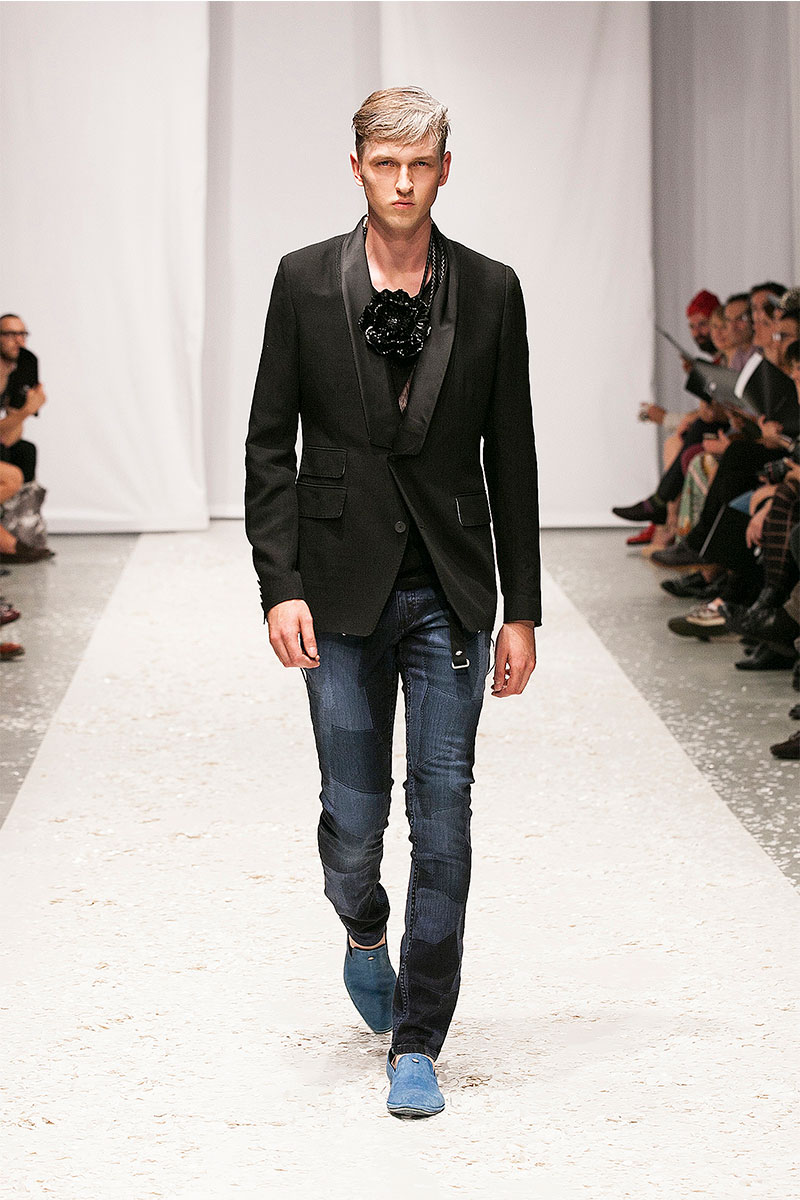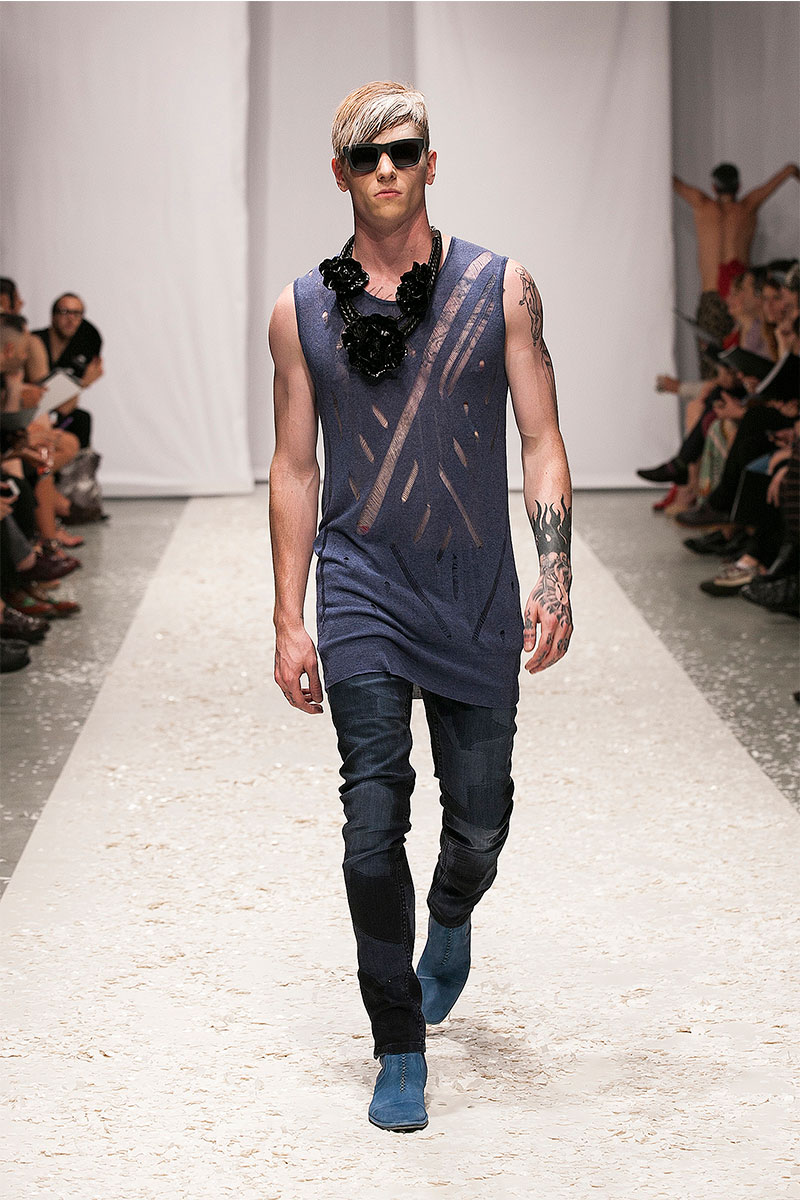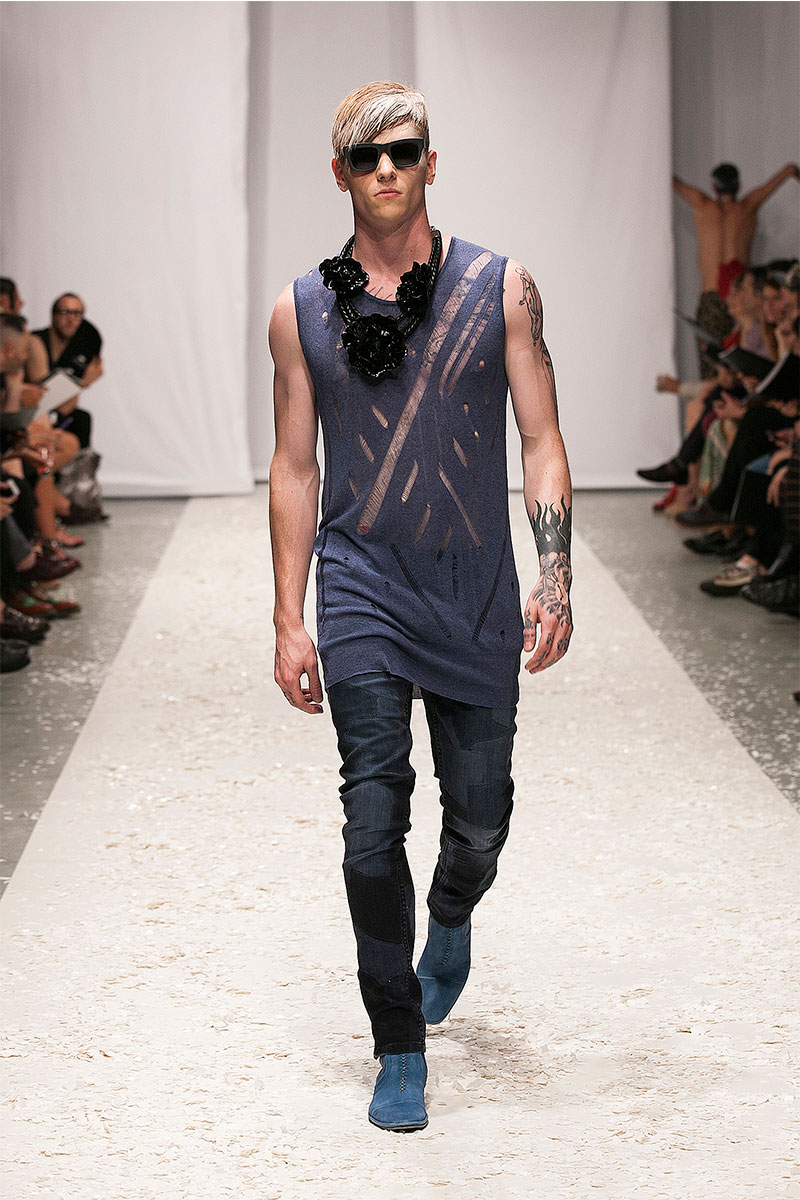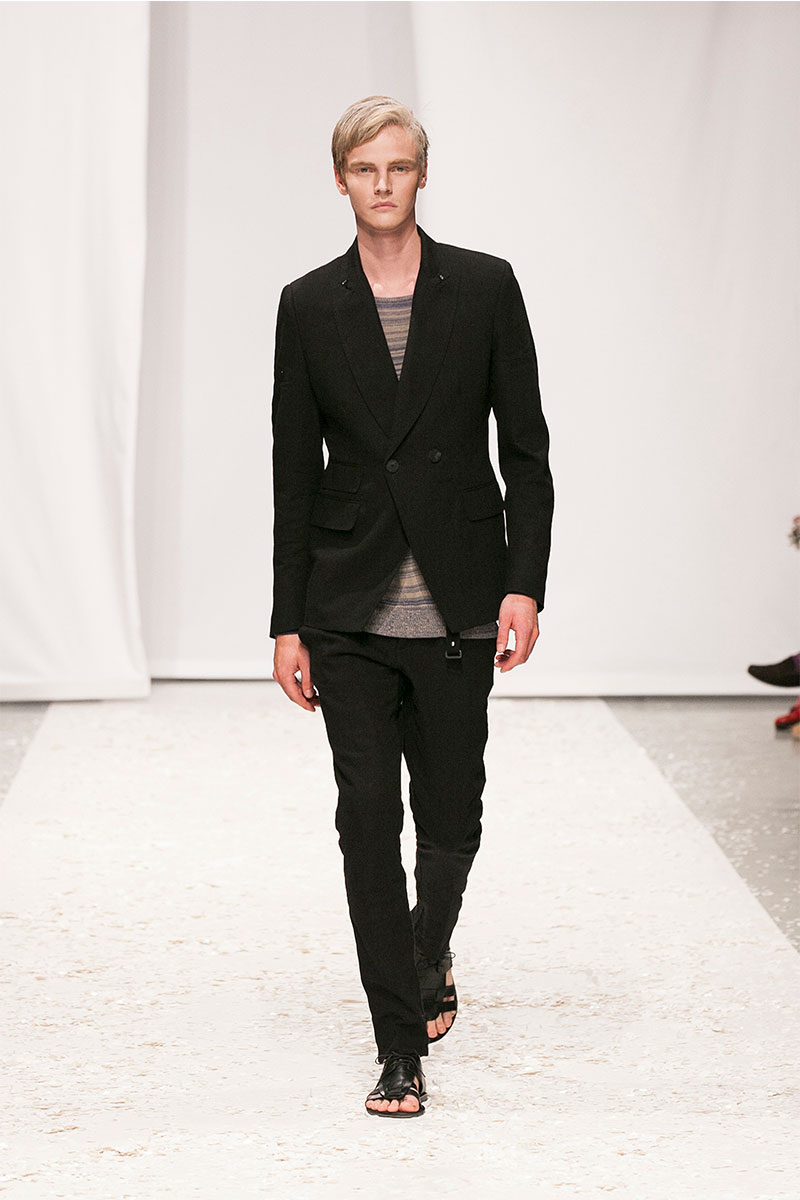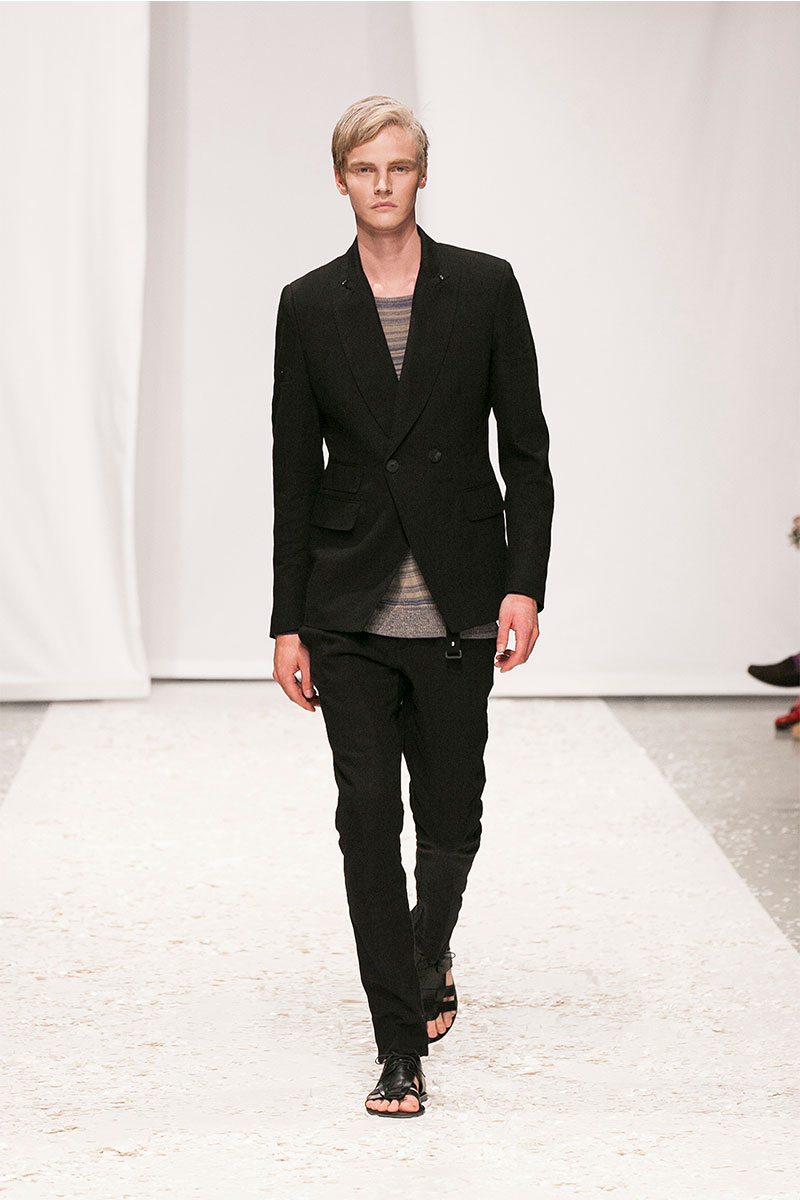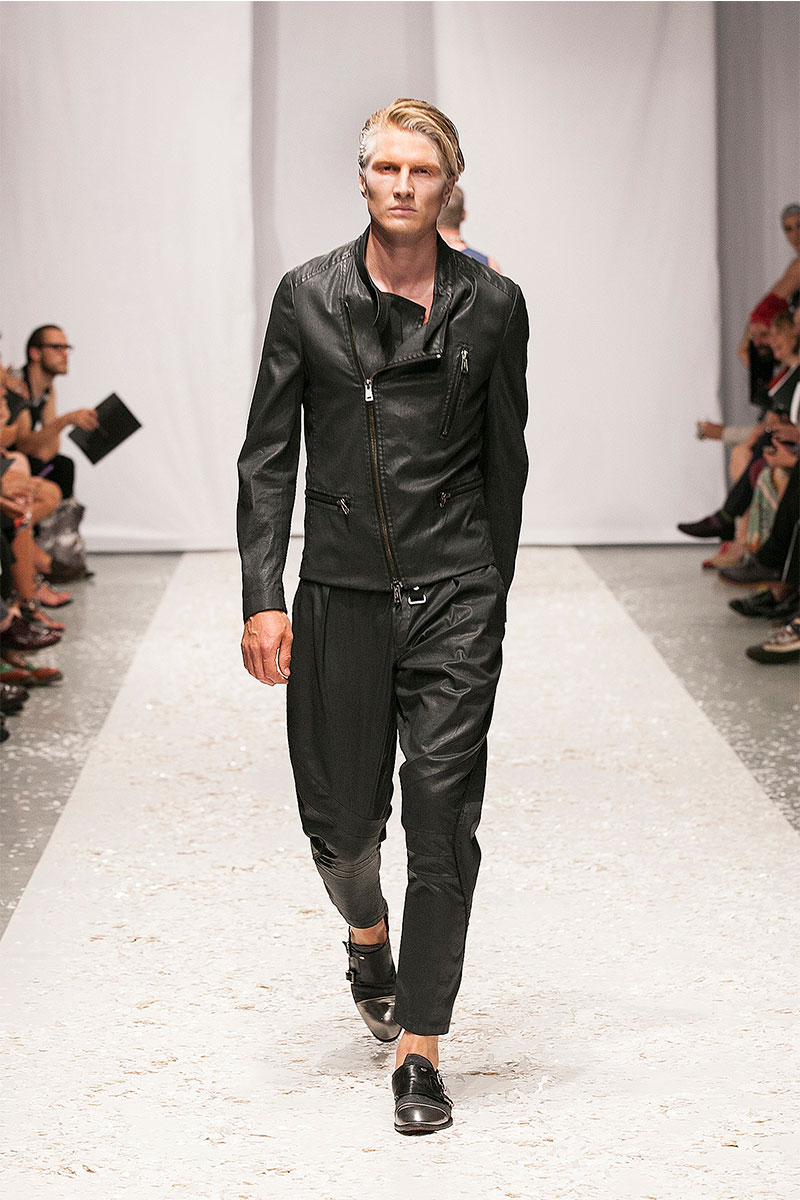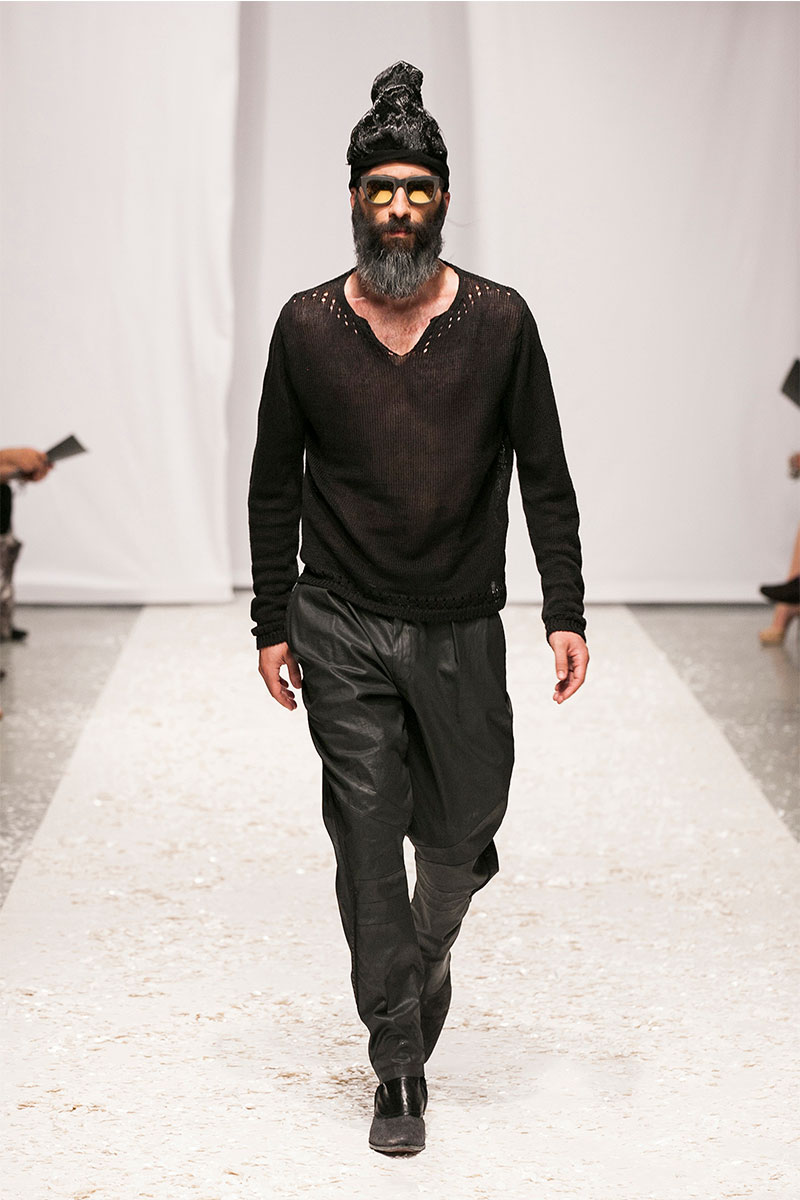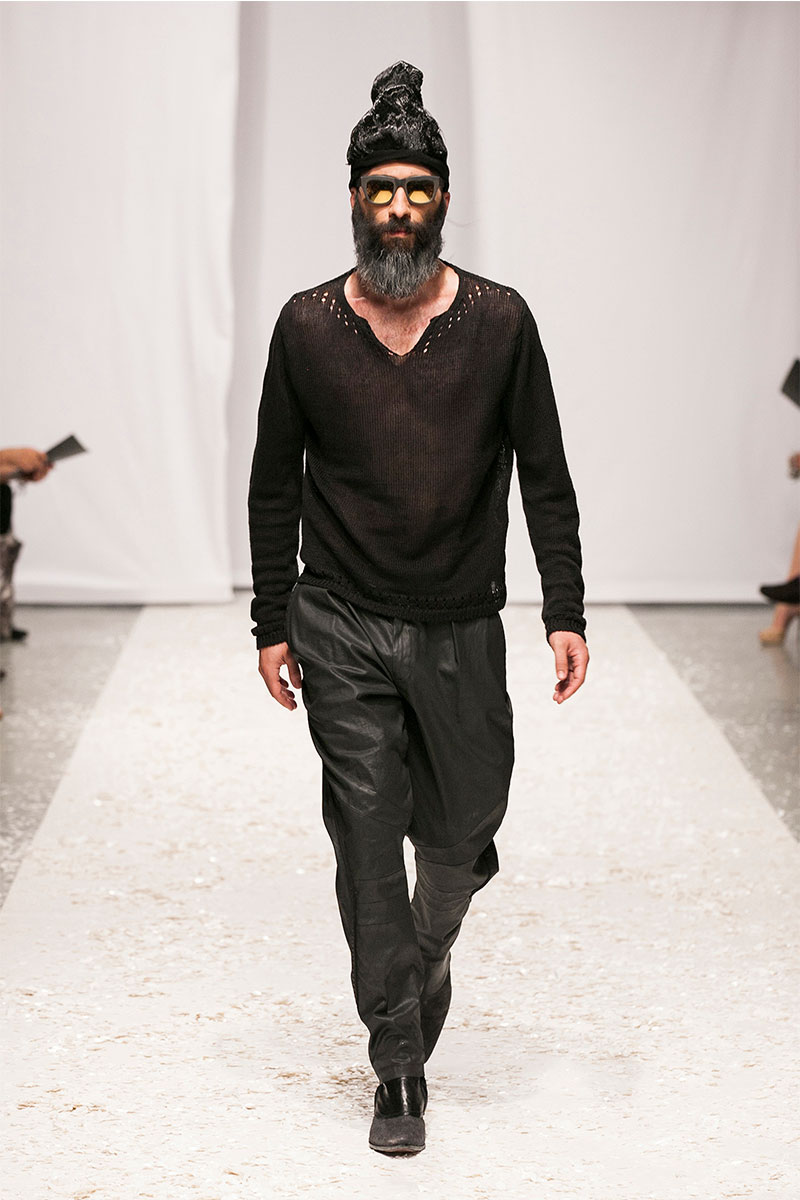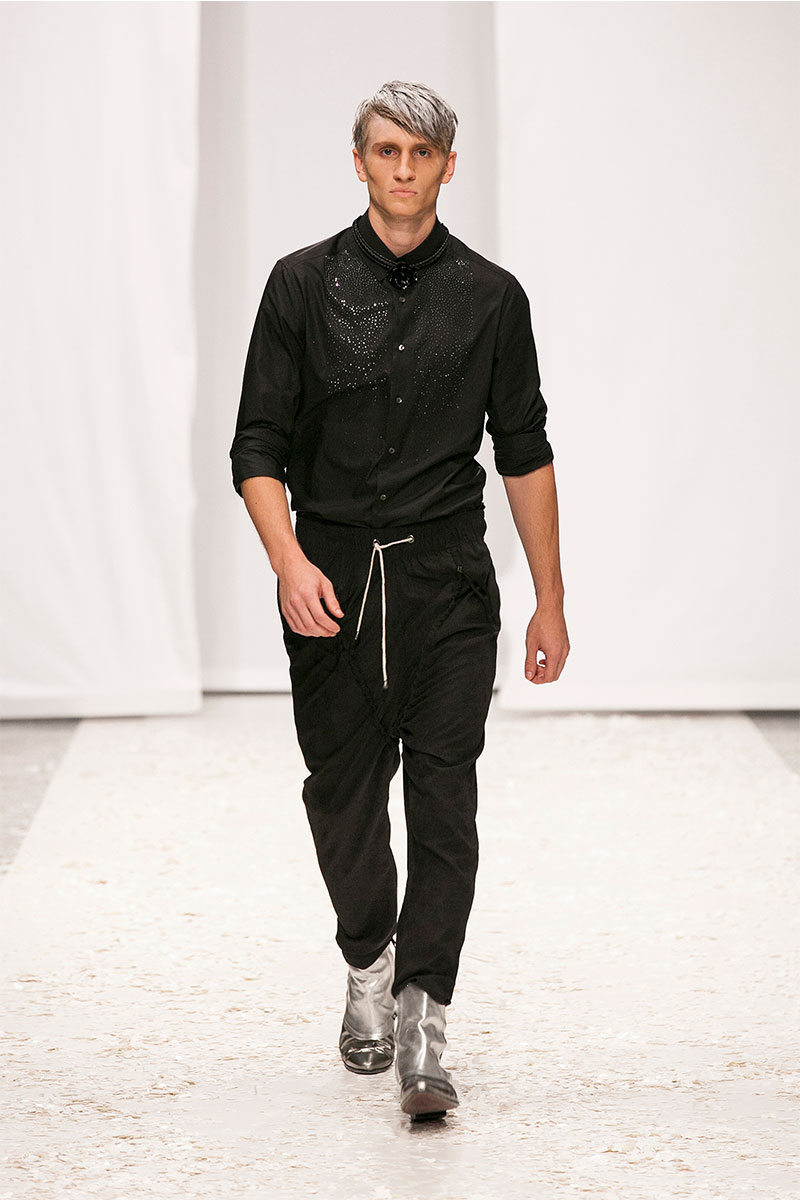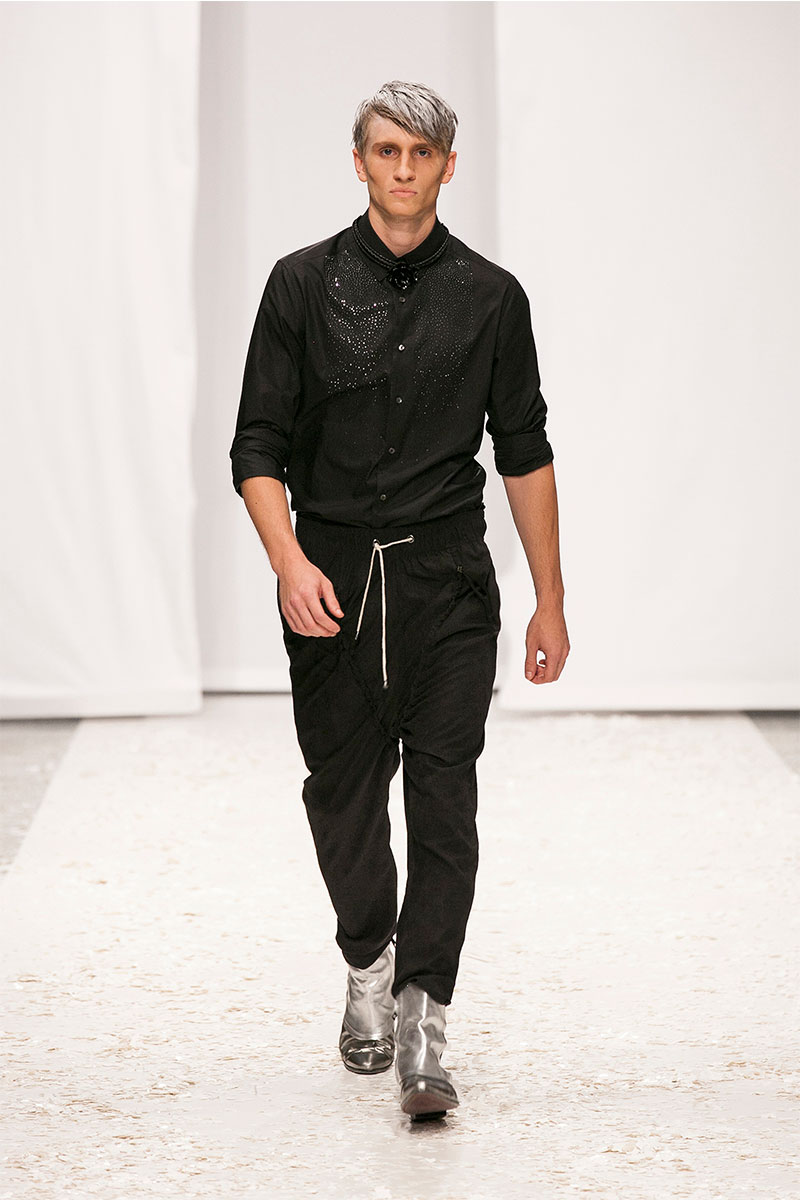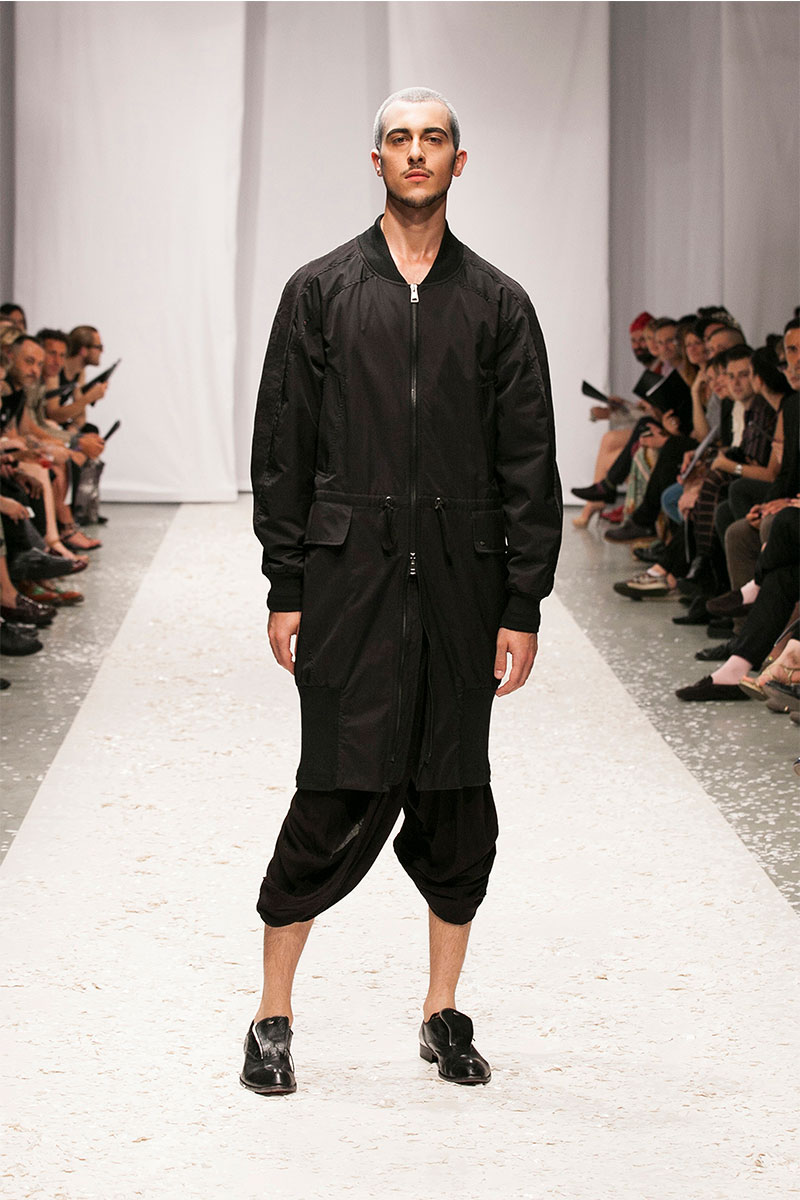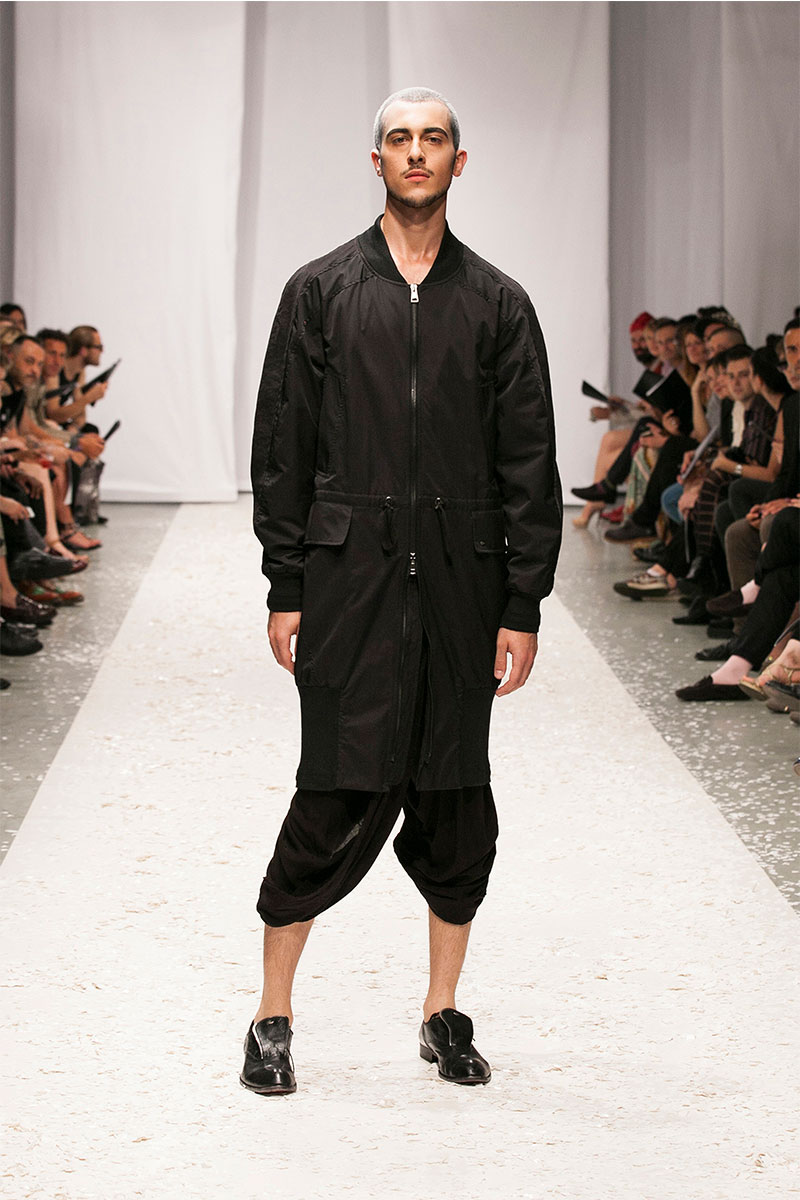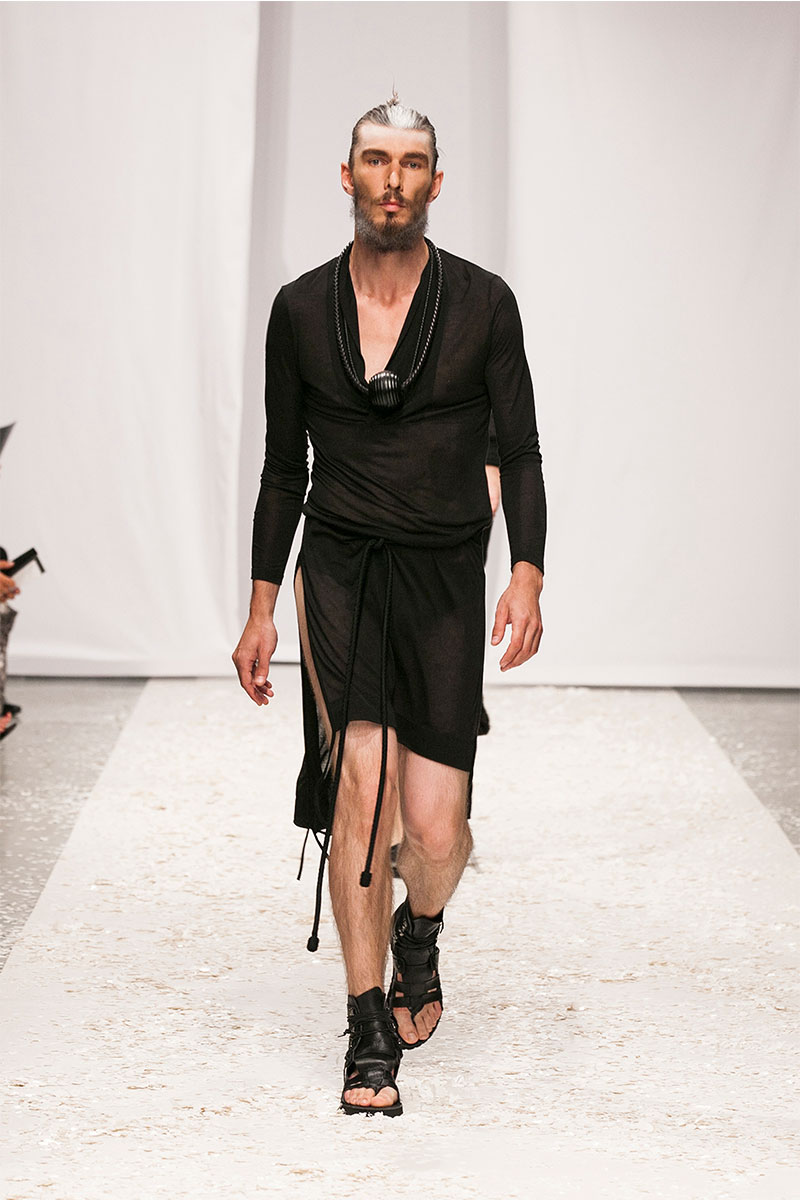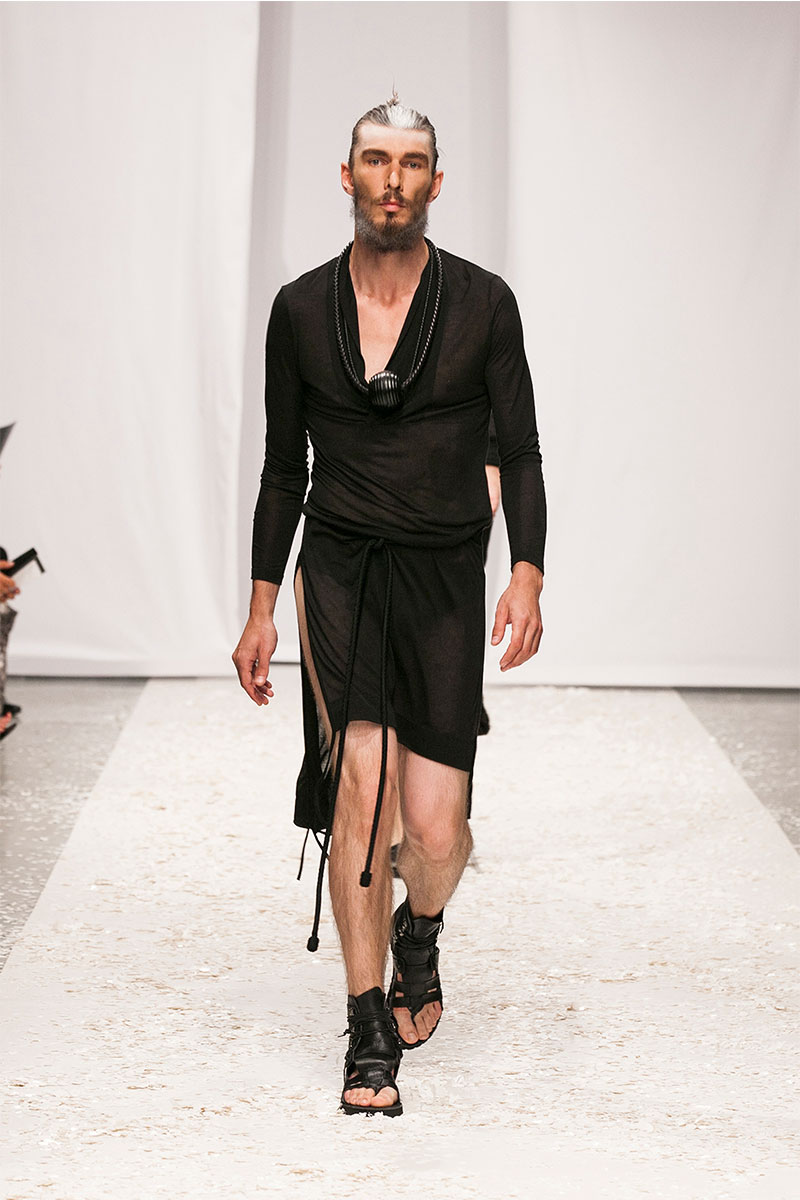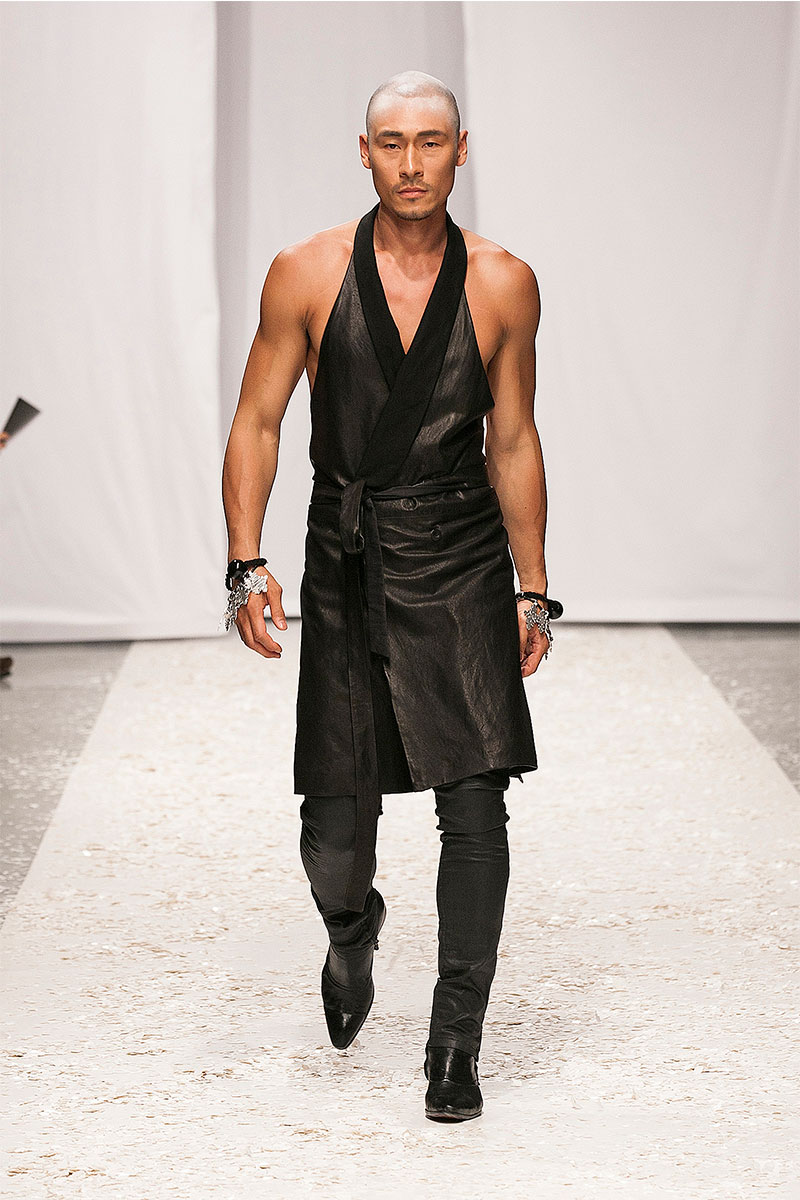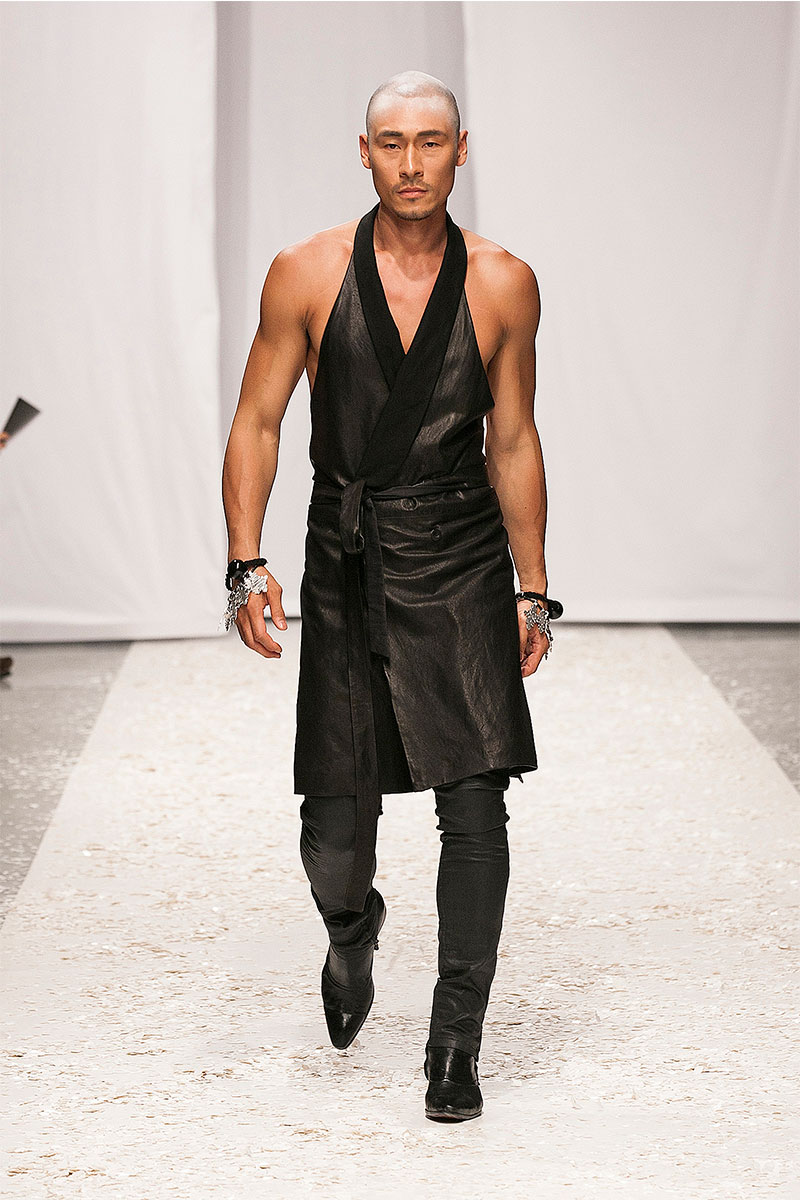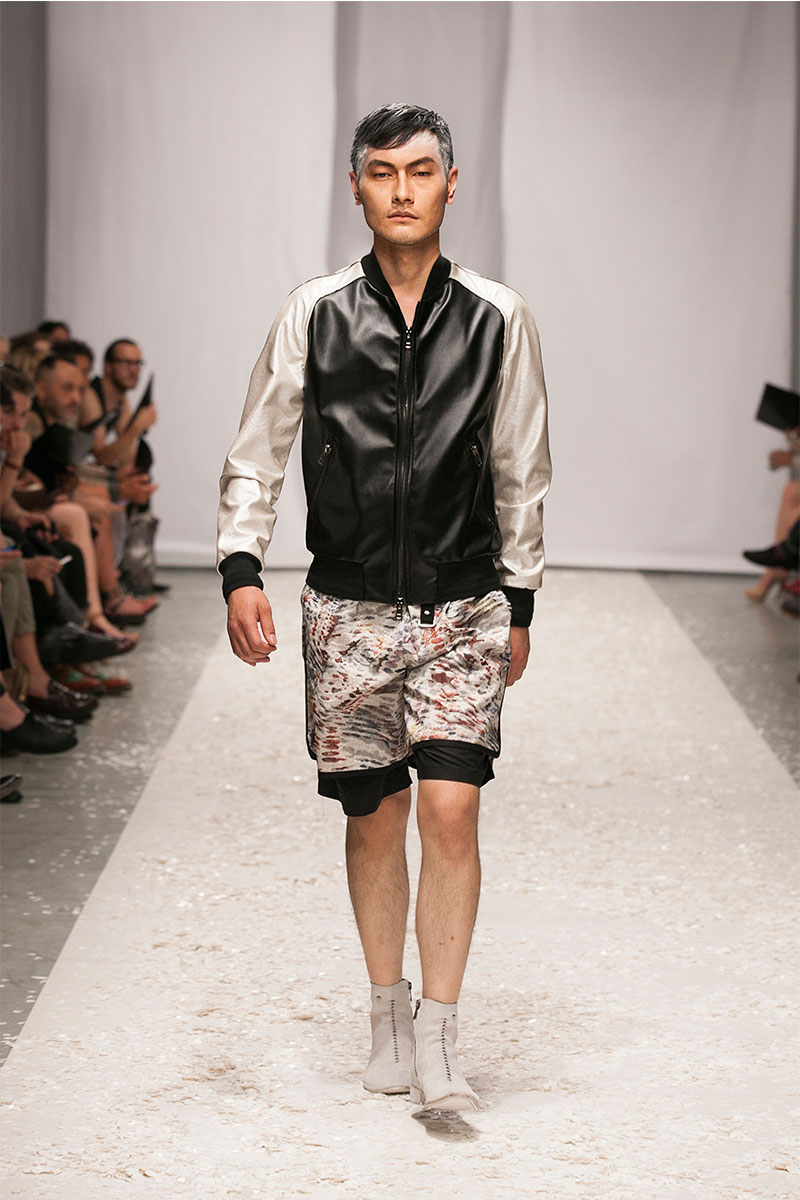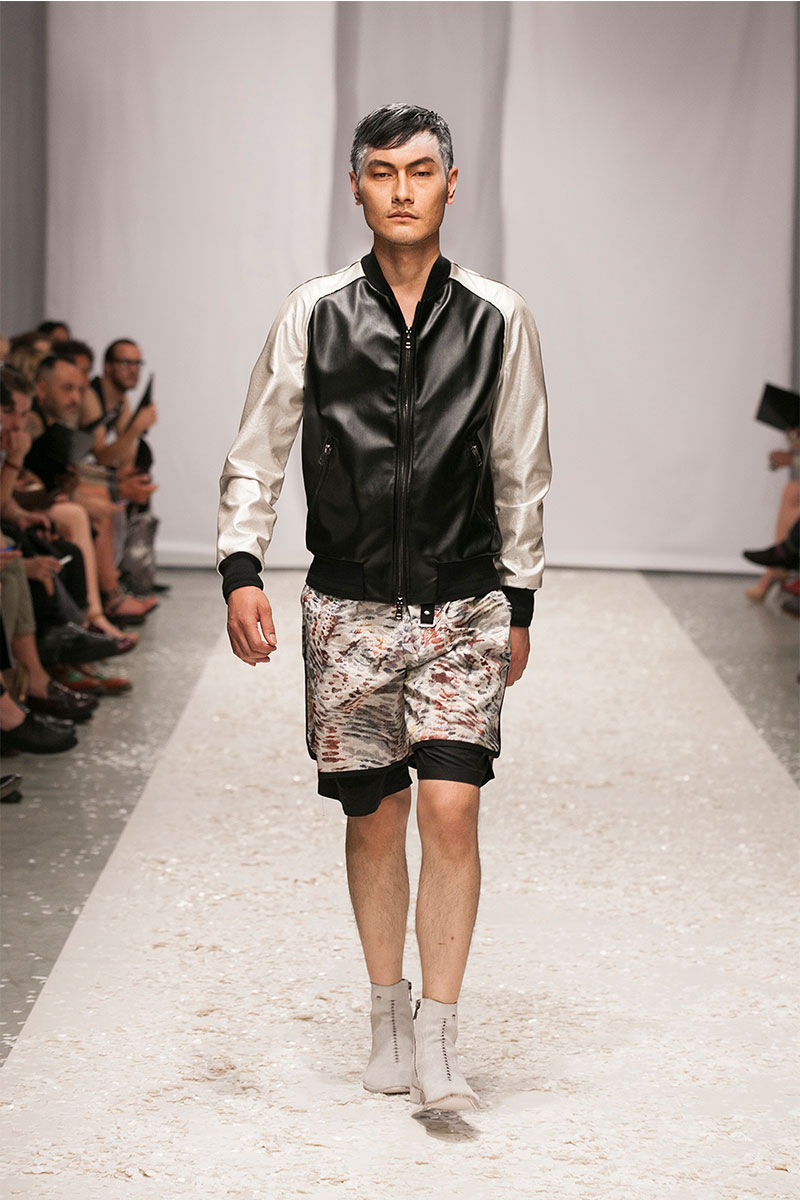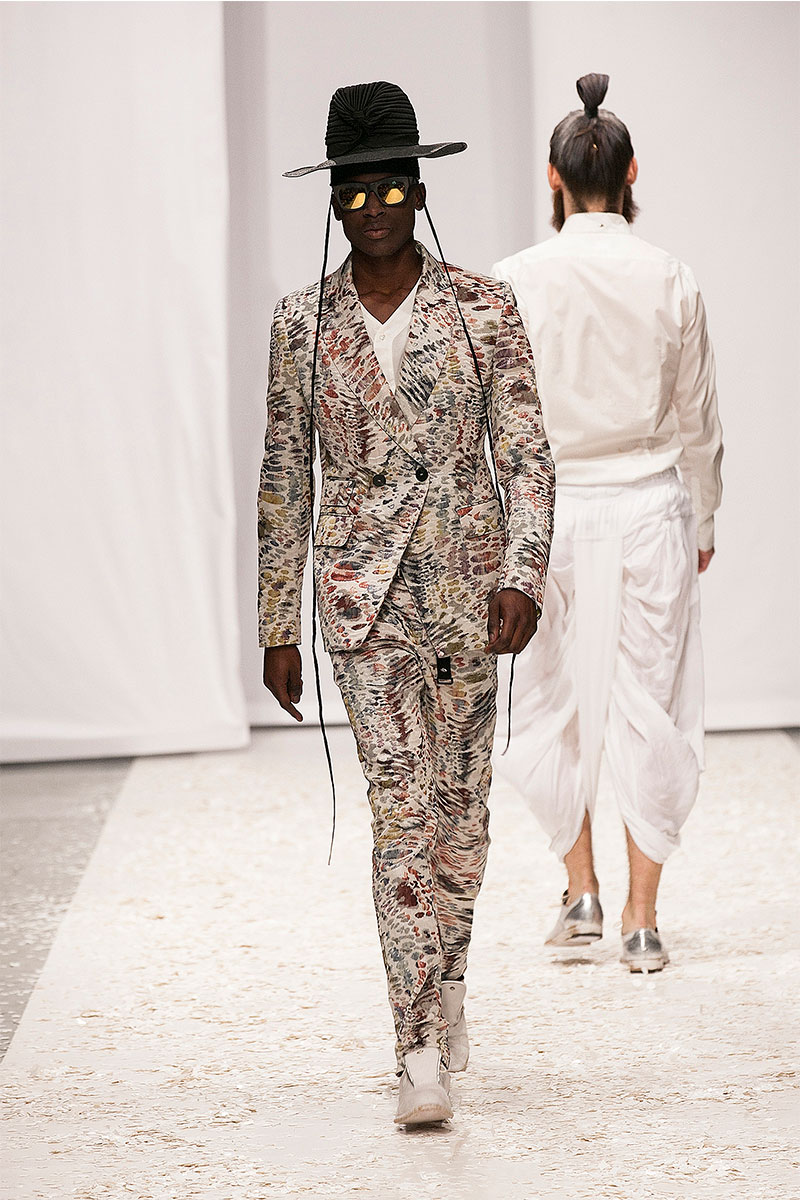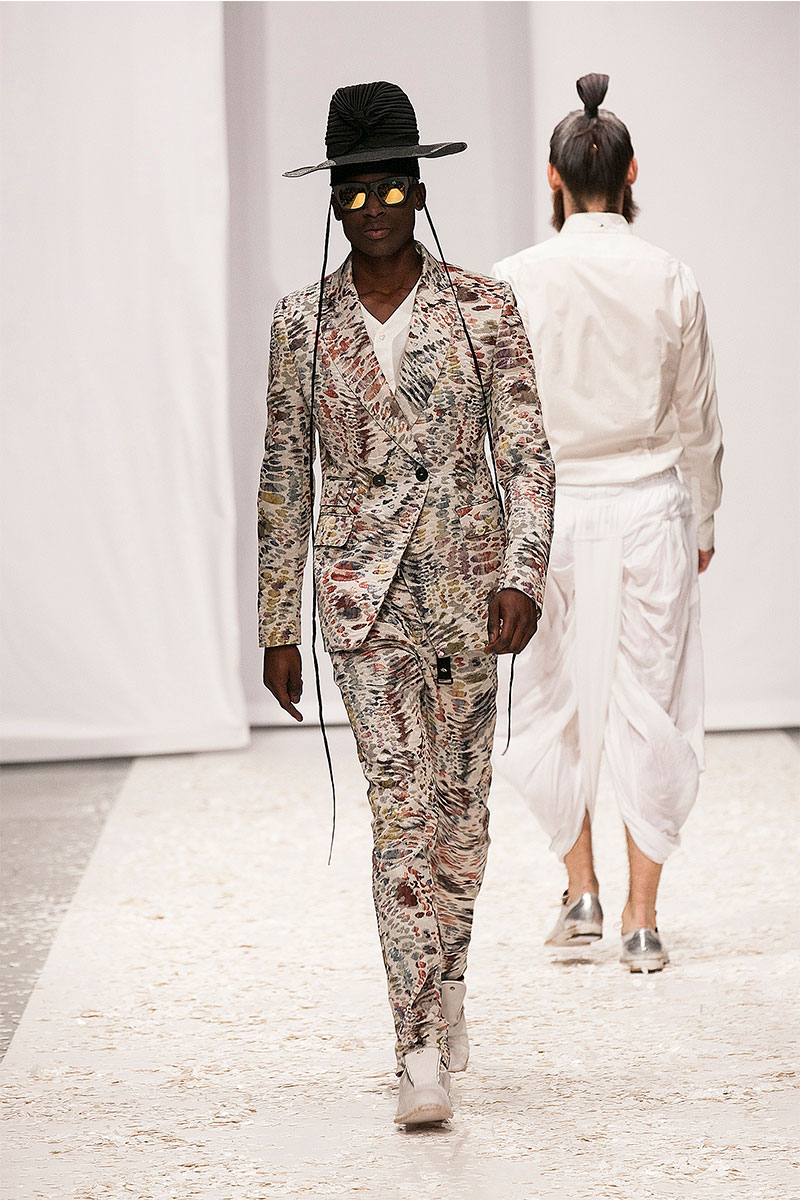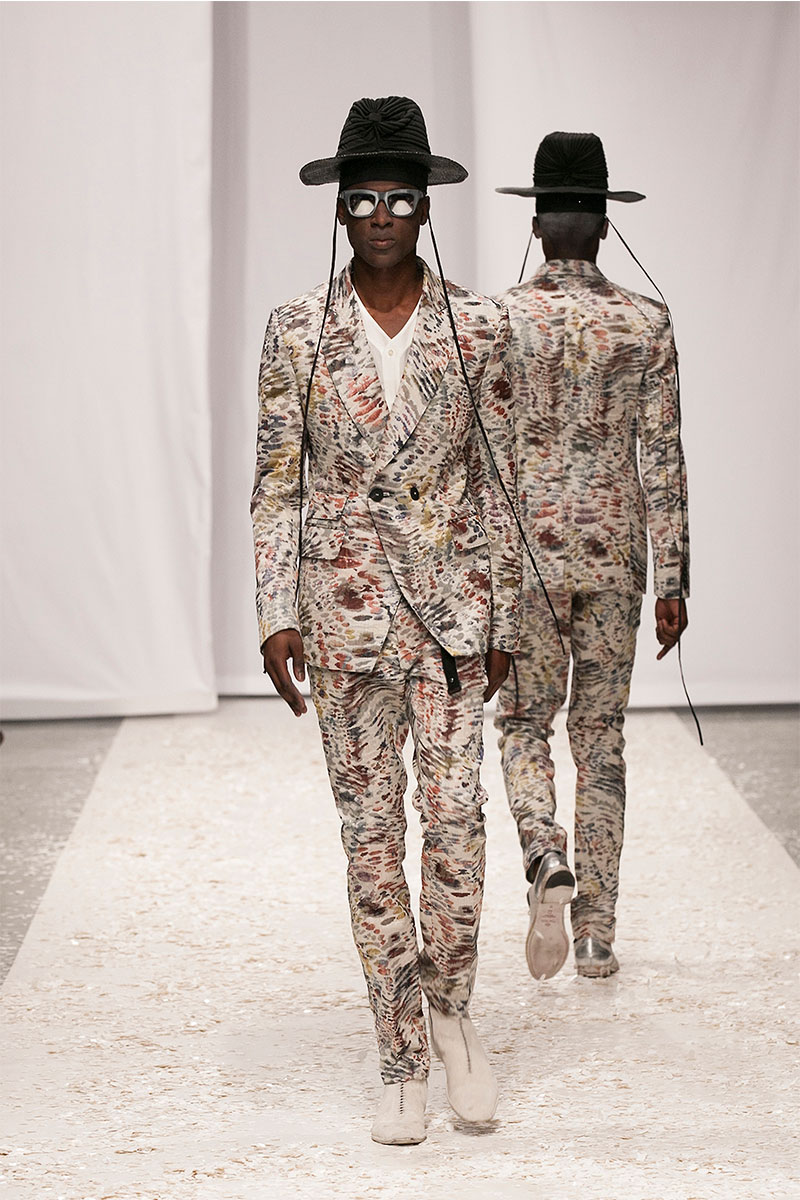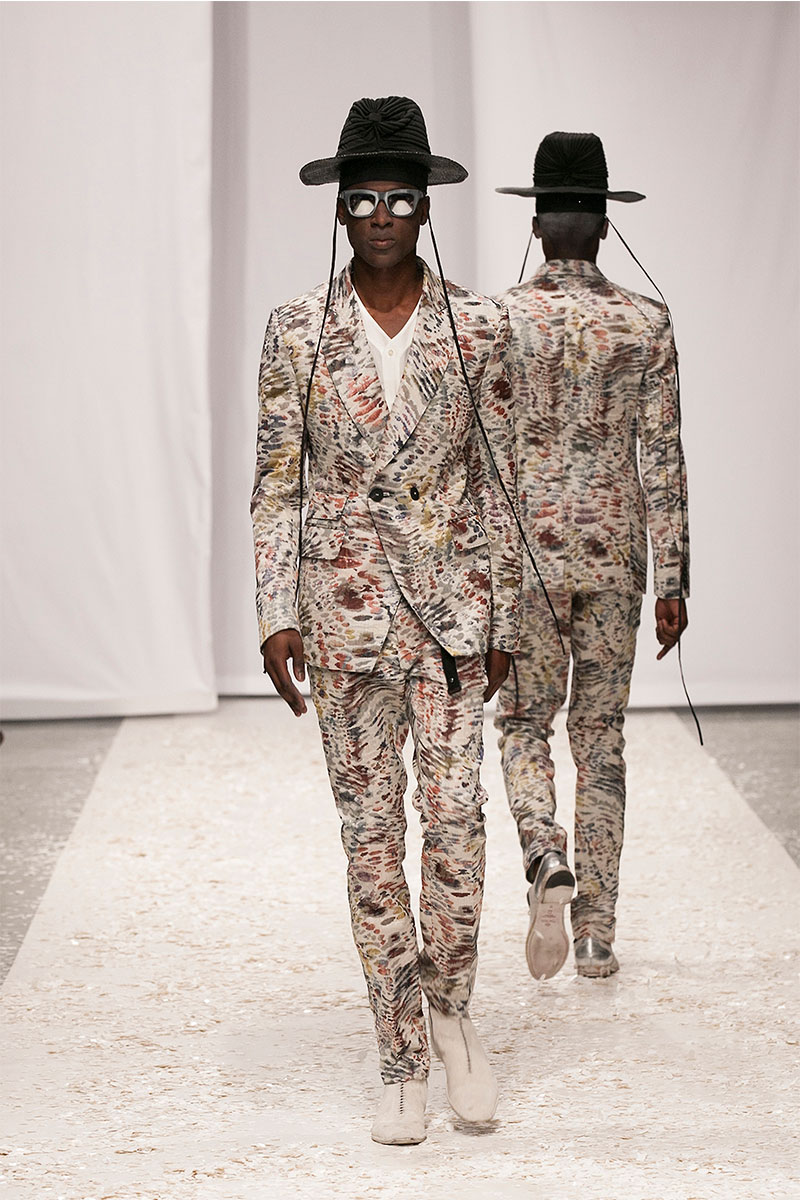 TOM REBL brings the Spring/Summer 2014 collection to stage at DanceHaus, a well known academy of contemporary dance. It is a true happening, in which the atmosphere, the music, the looks, the bodies and the movements mix together, influencing one another and giving birth to new emotions.
TOM REBL's collection has found its perfect stage in this ballet school which entirely reflects the designer's philosophy. The body limits in contemporary dance of the DanceHause, with the various experimentations are brought to the extreme.
TOM REBL's collections have an universal language, the one of humanity, such as dancing does. The outfits come to life and take the shape of who is wearing them, transforming themselves and adapting them to today´s needs. A strong emotional event, in which fashion and dance fuse into perfect synergy.
The designer stays loyal to himself and presents a strong Spring / Summer 2014 collection with an accurate study on the modernity of details, on innovation of cuts, the shapes and the textures used, as already seen in his previous collections.