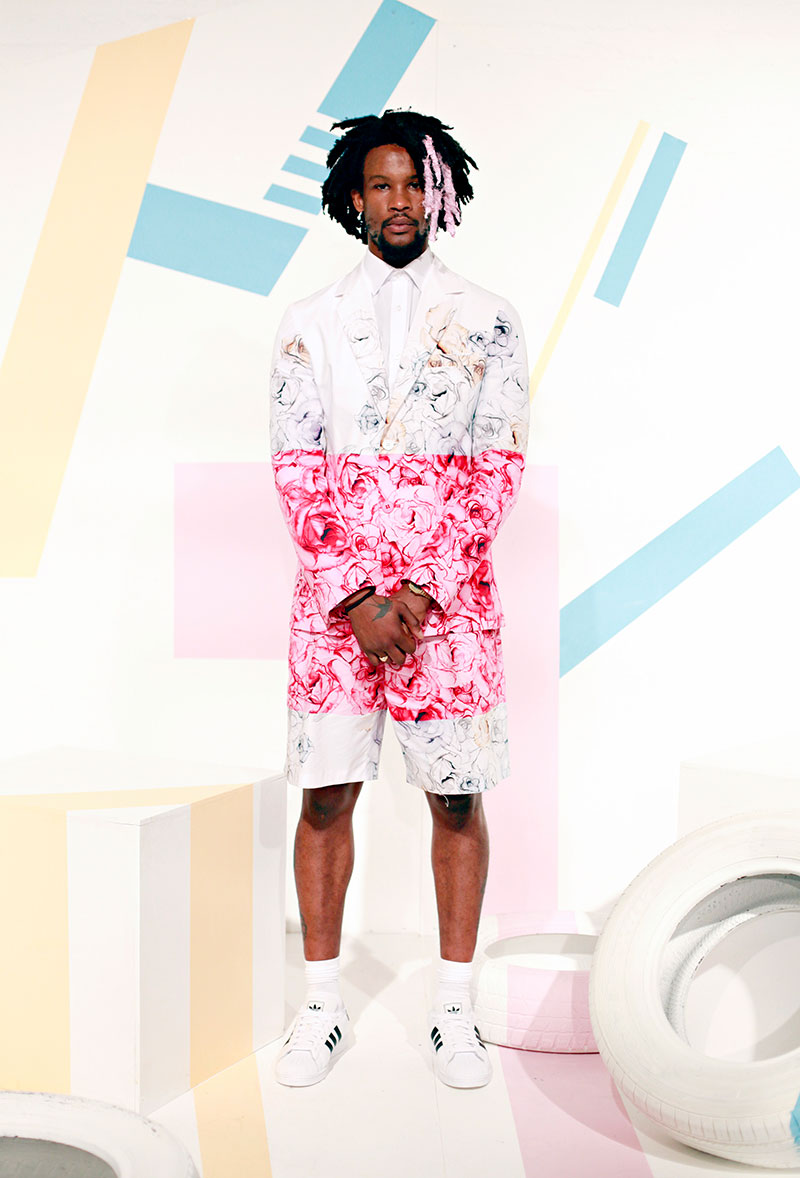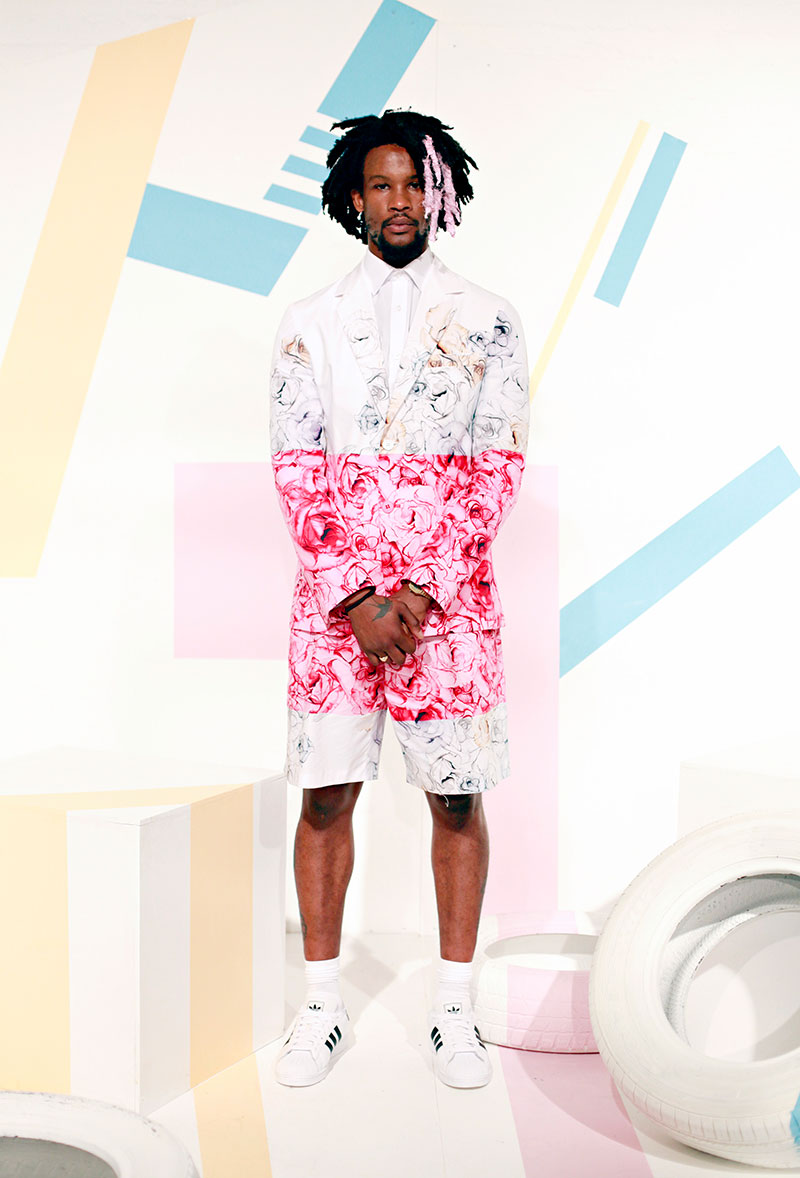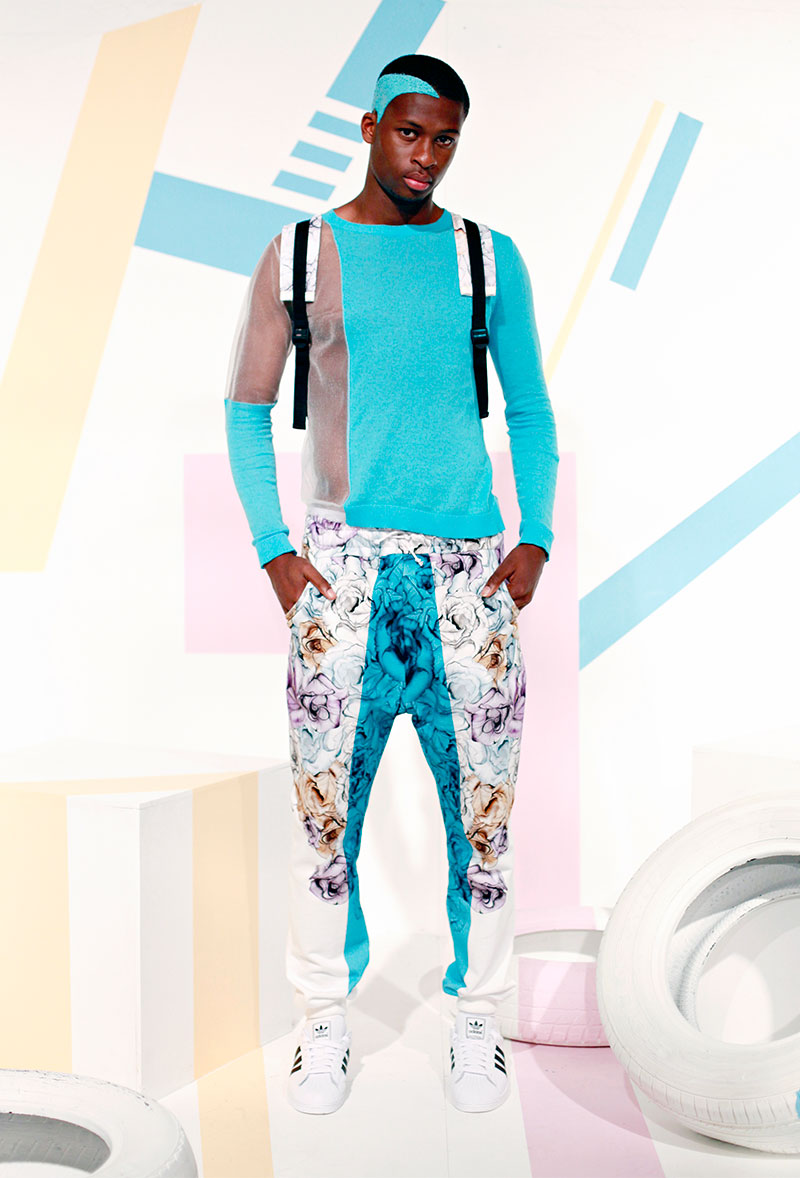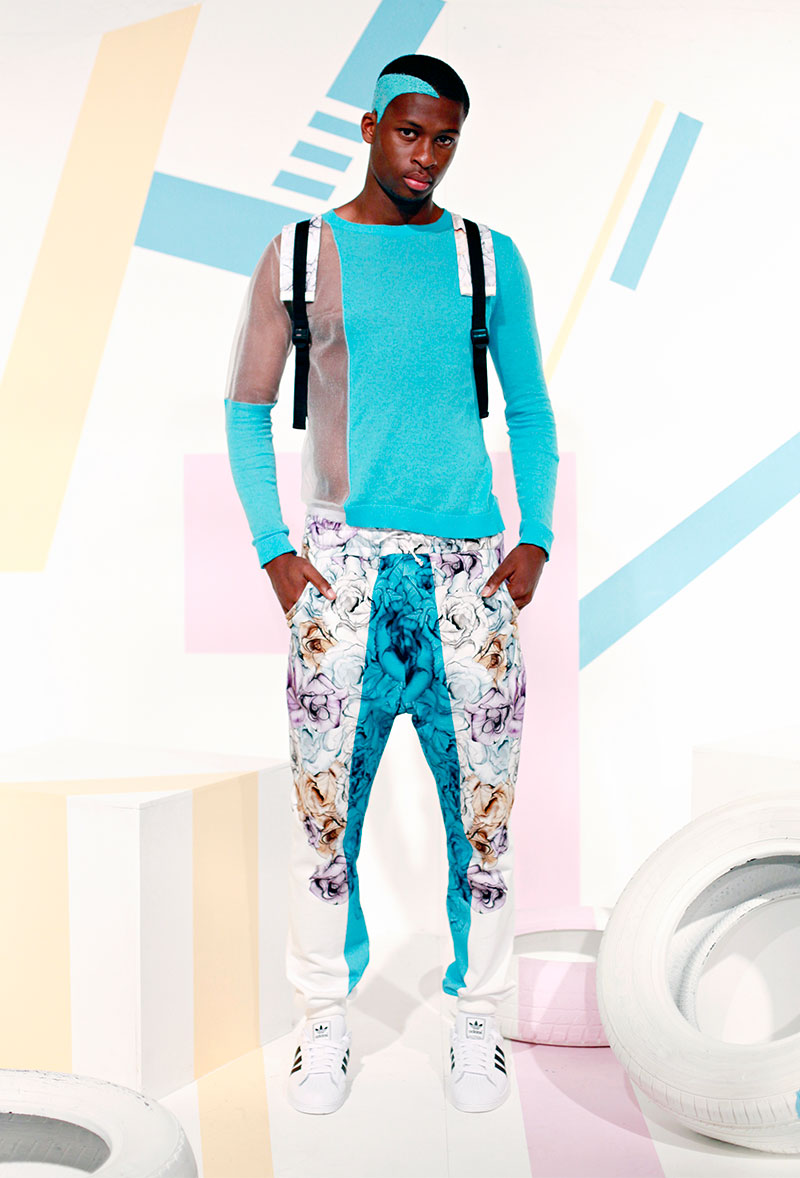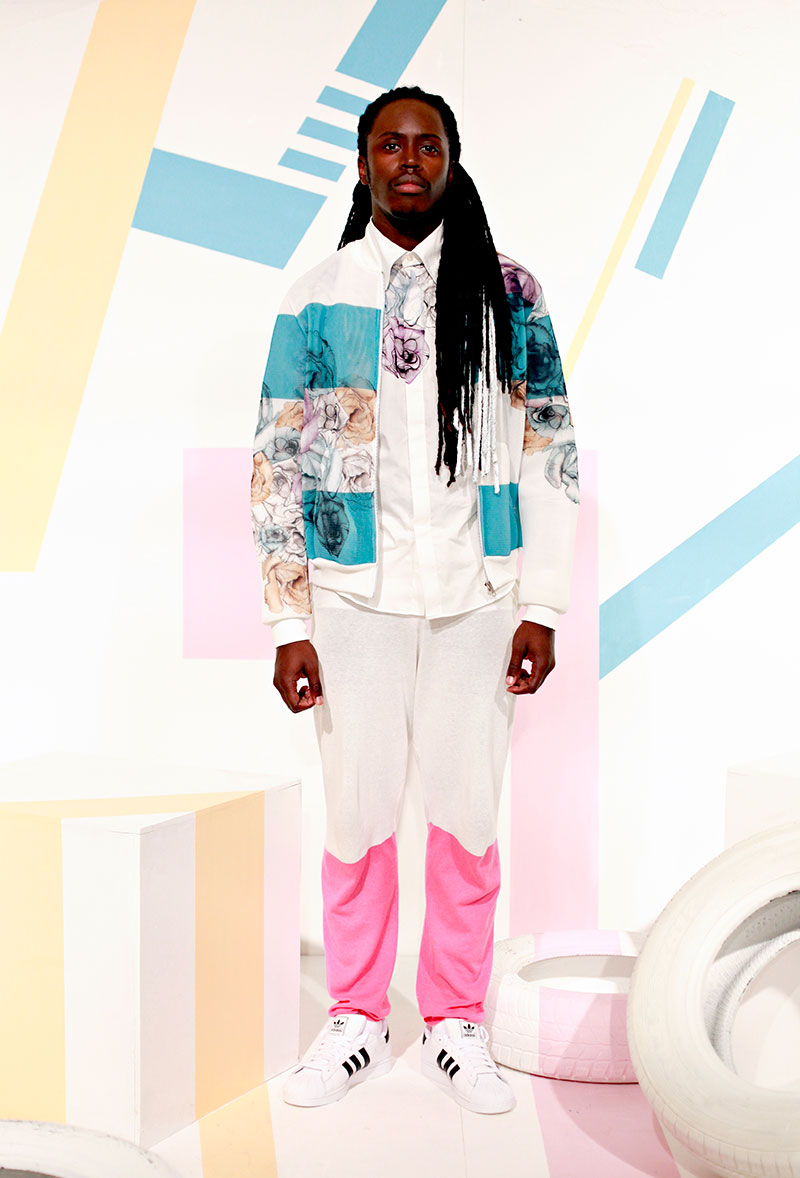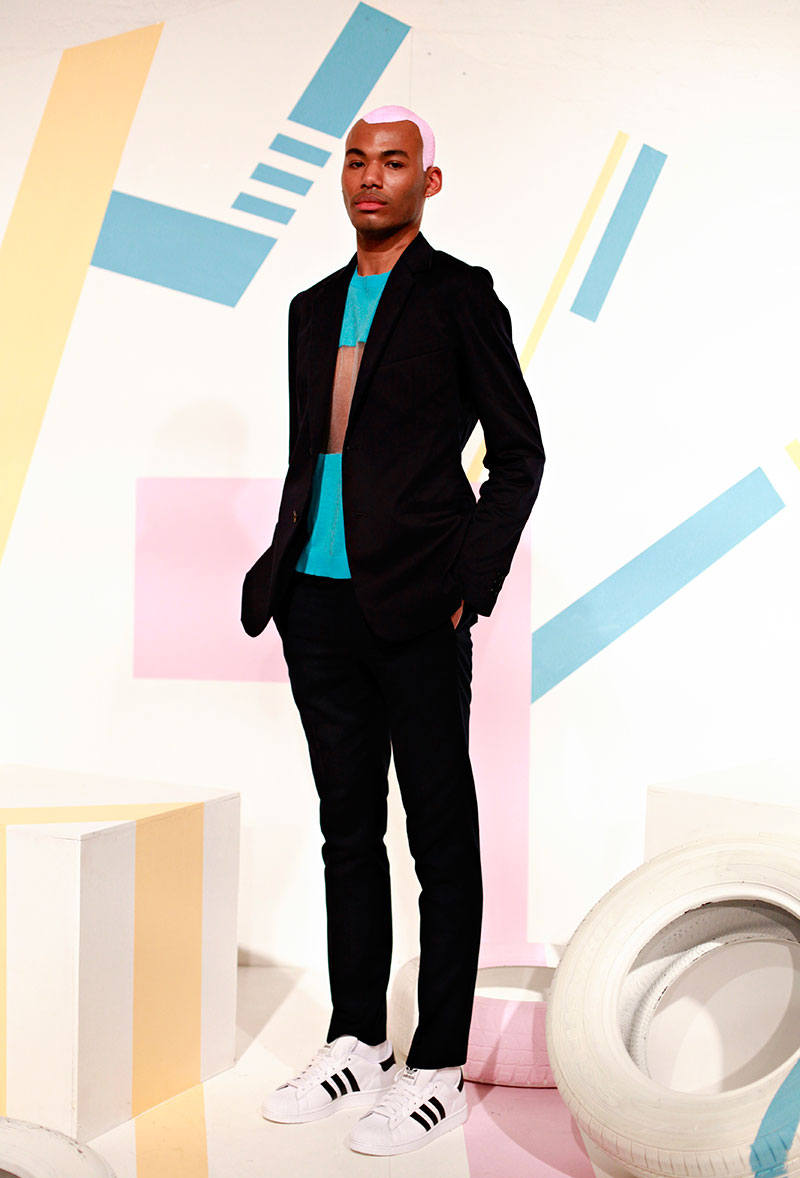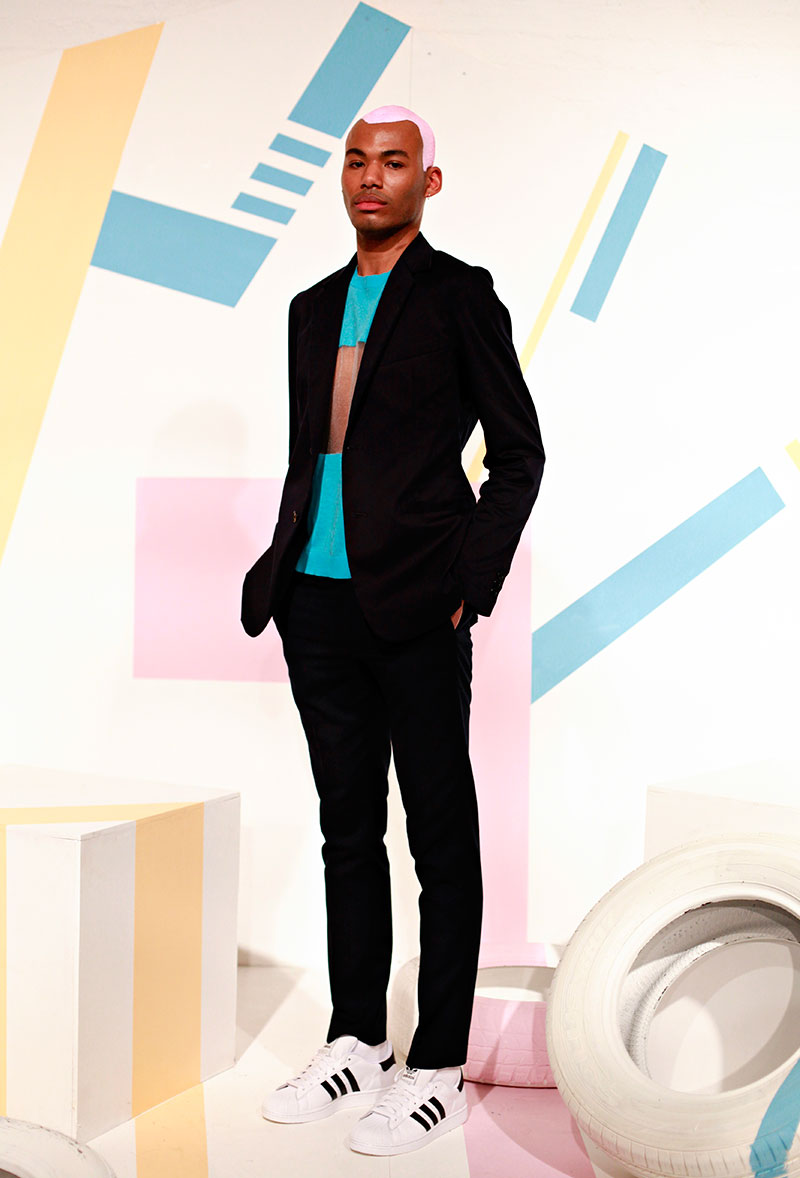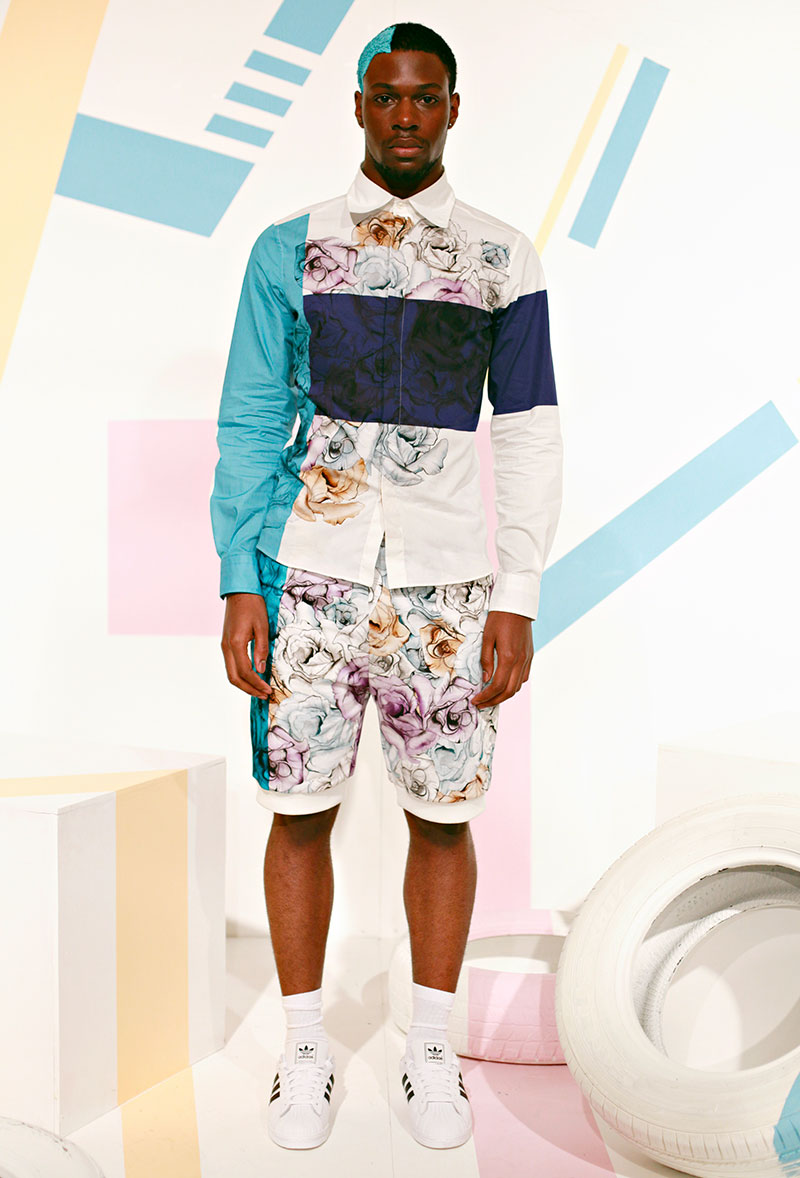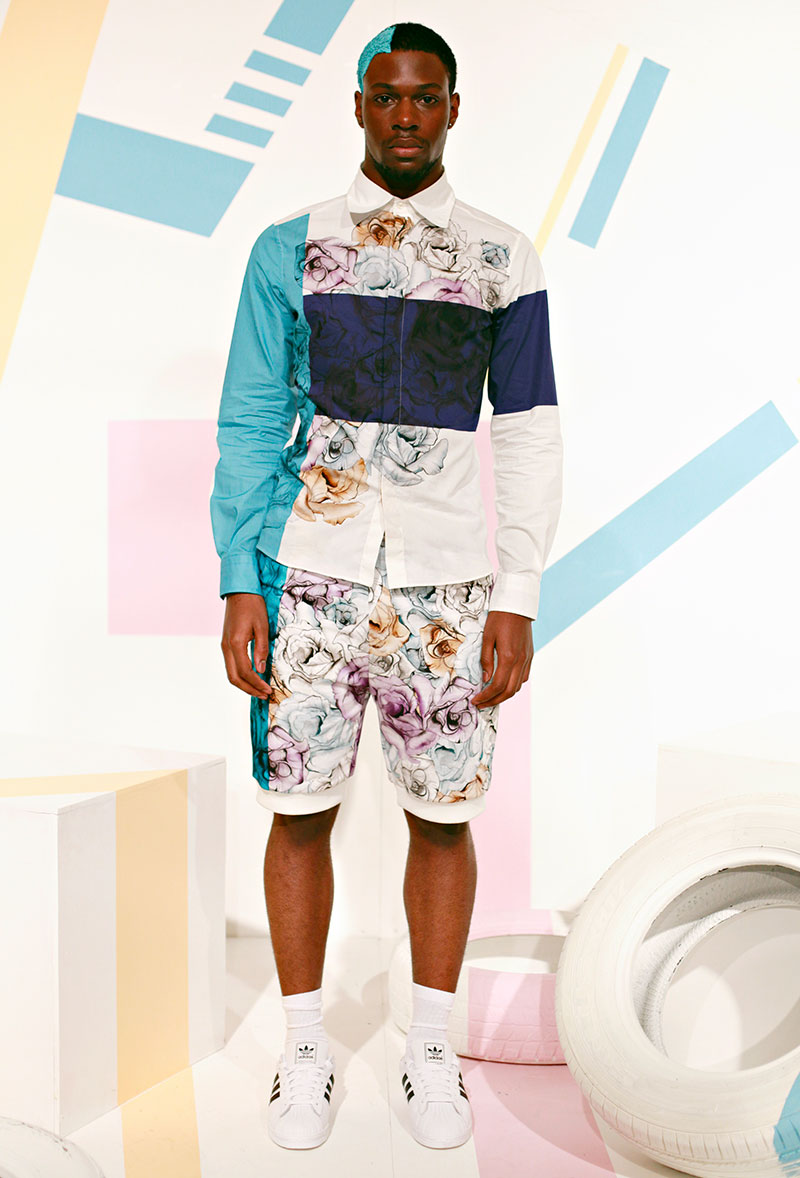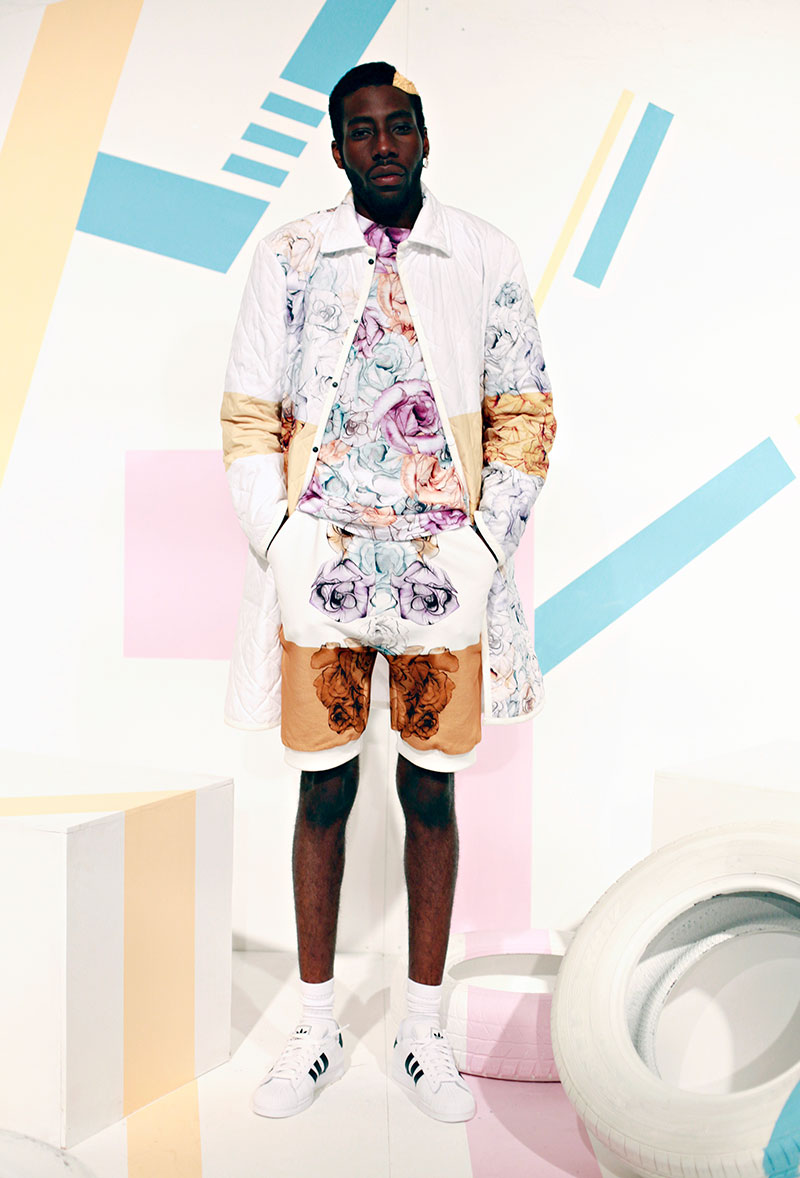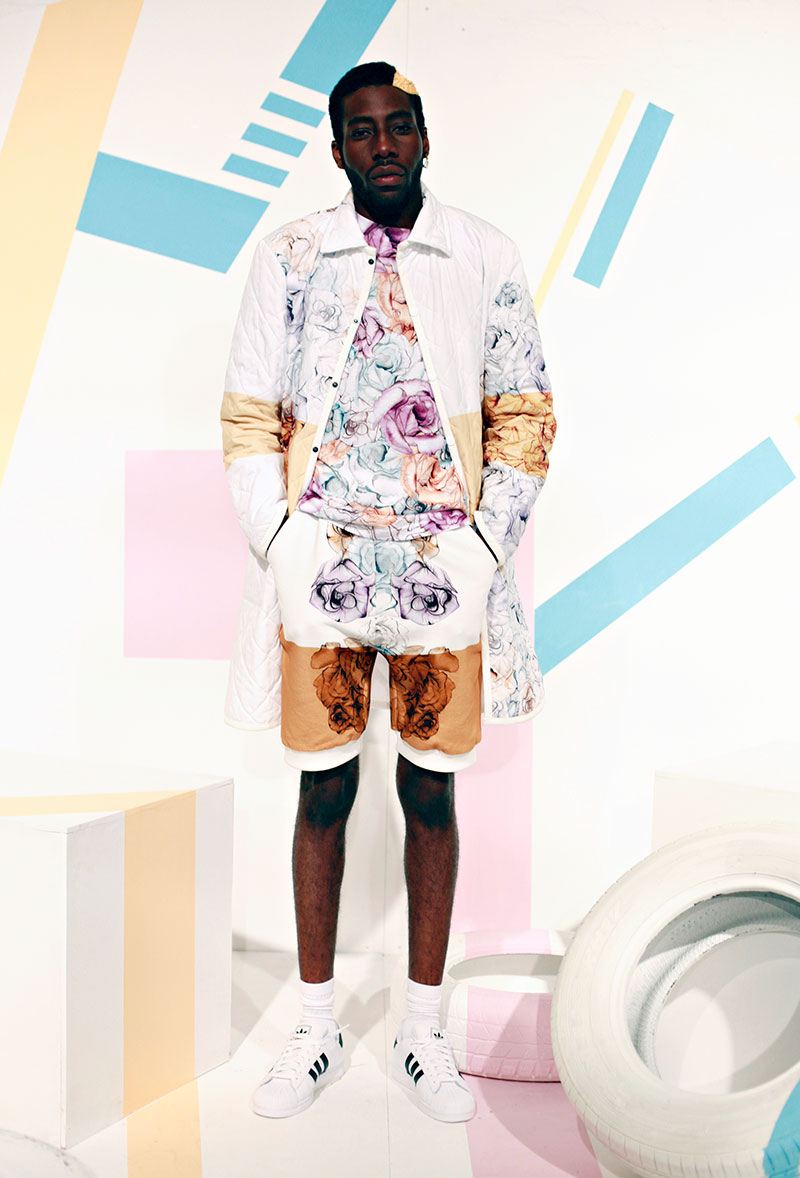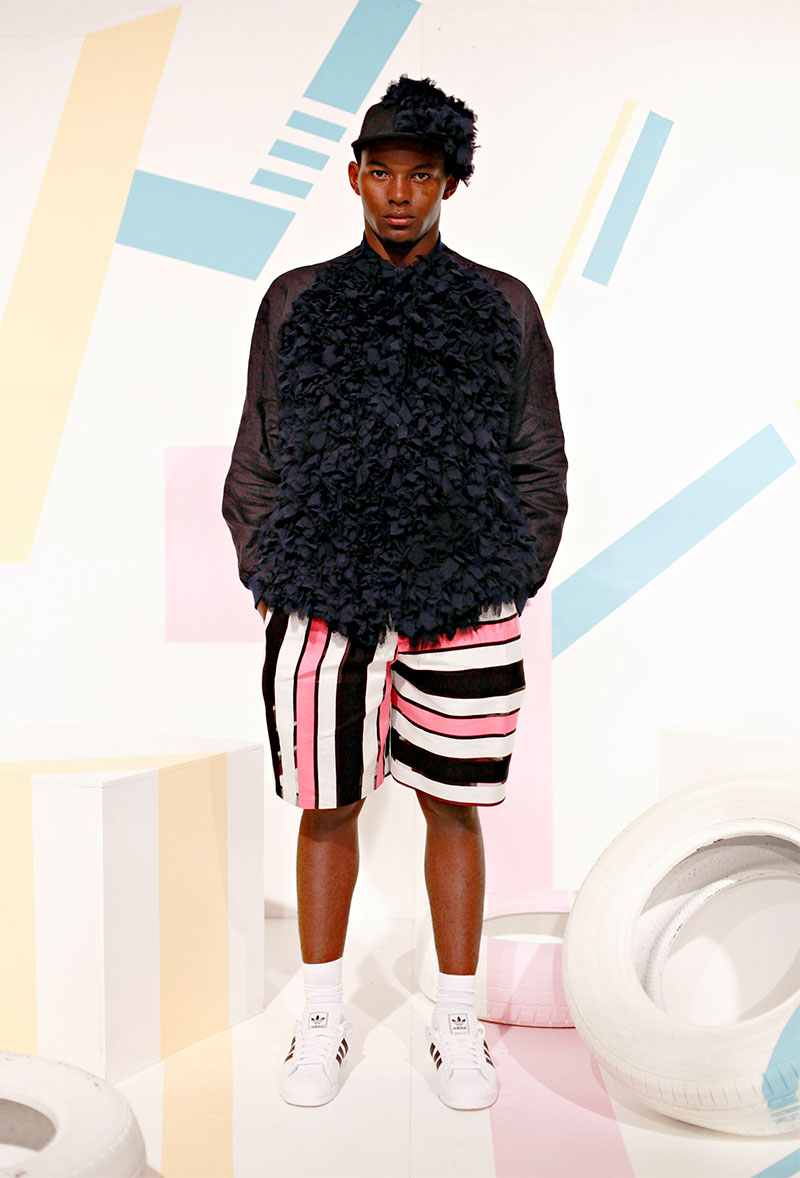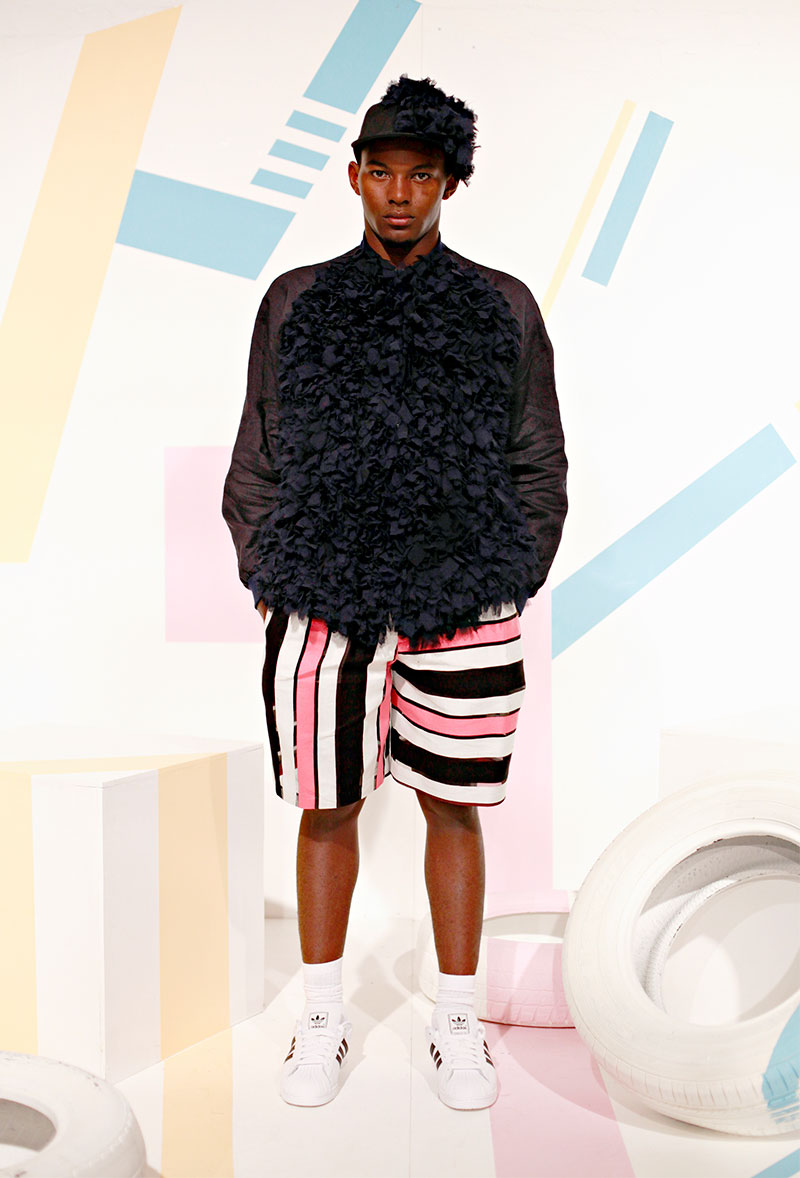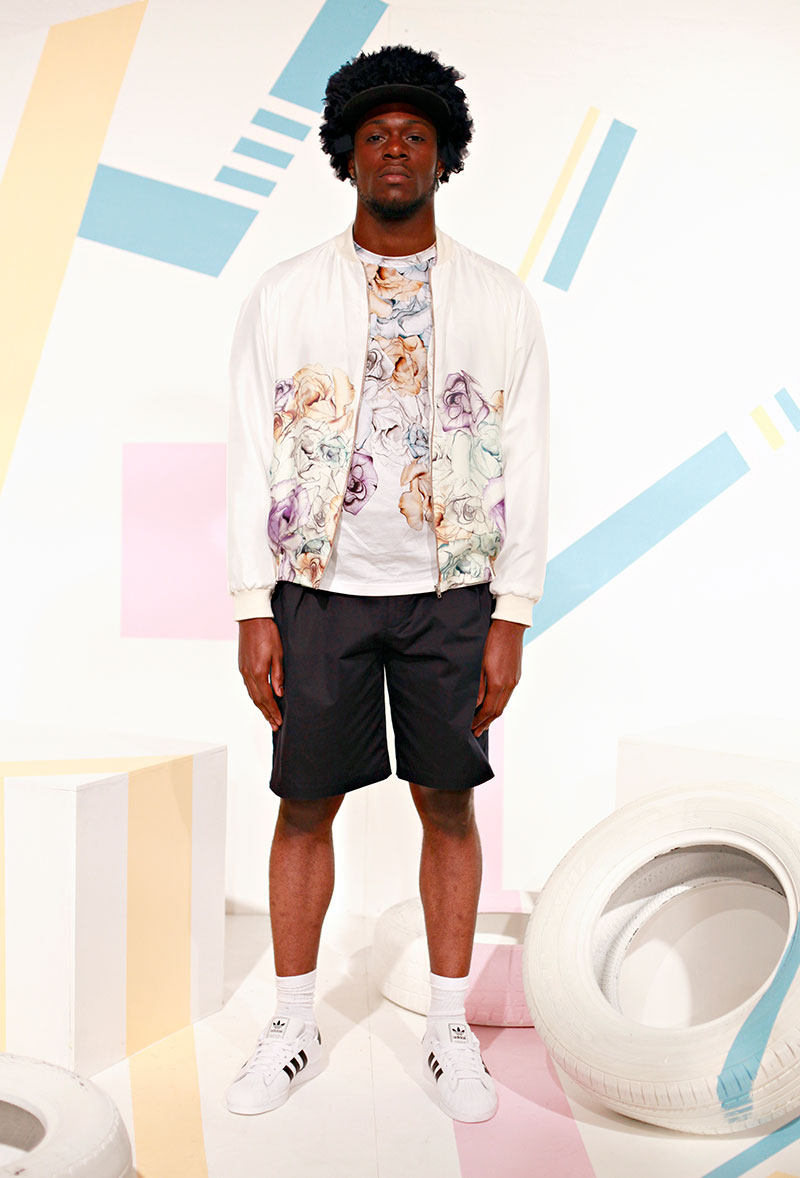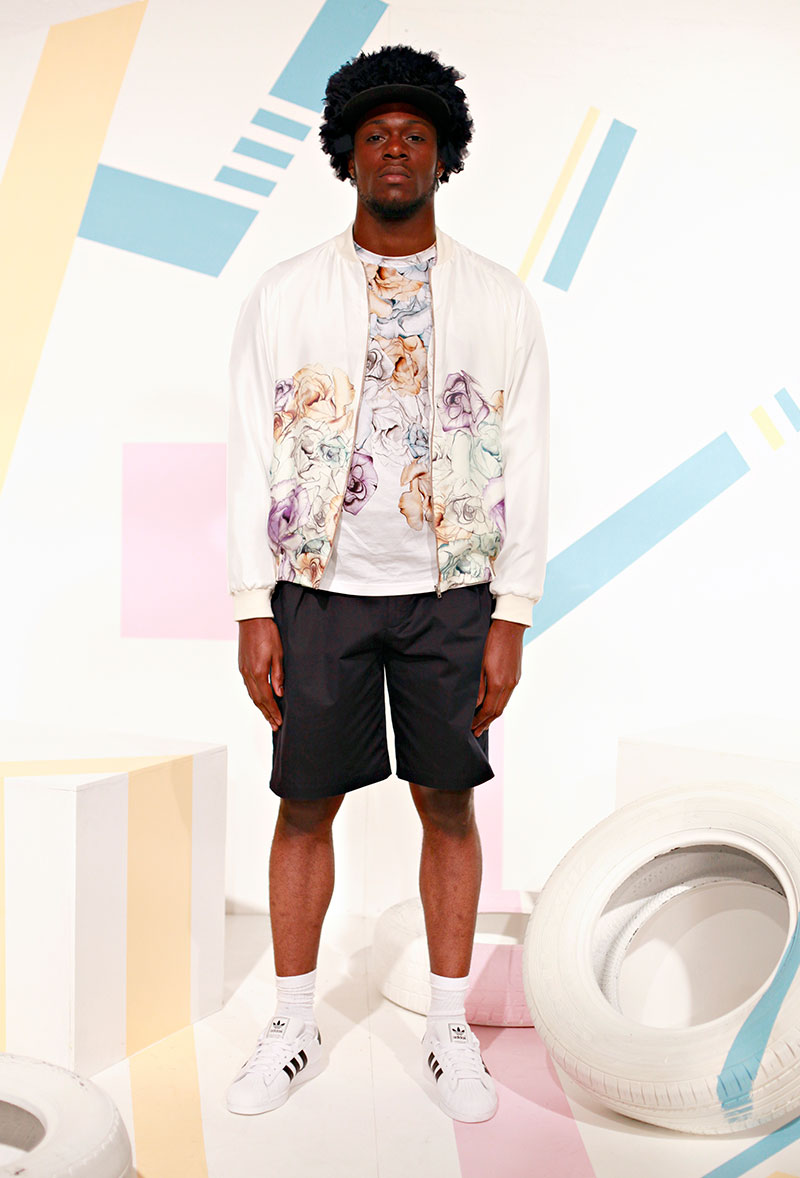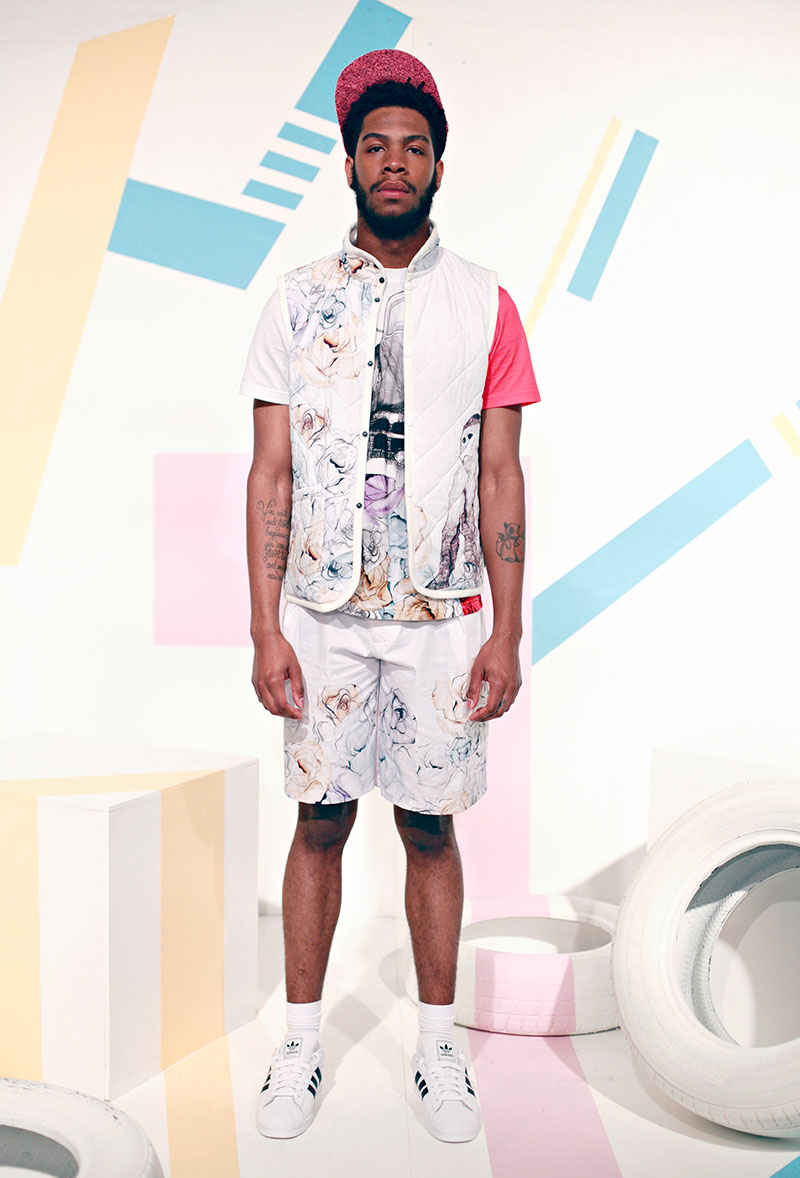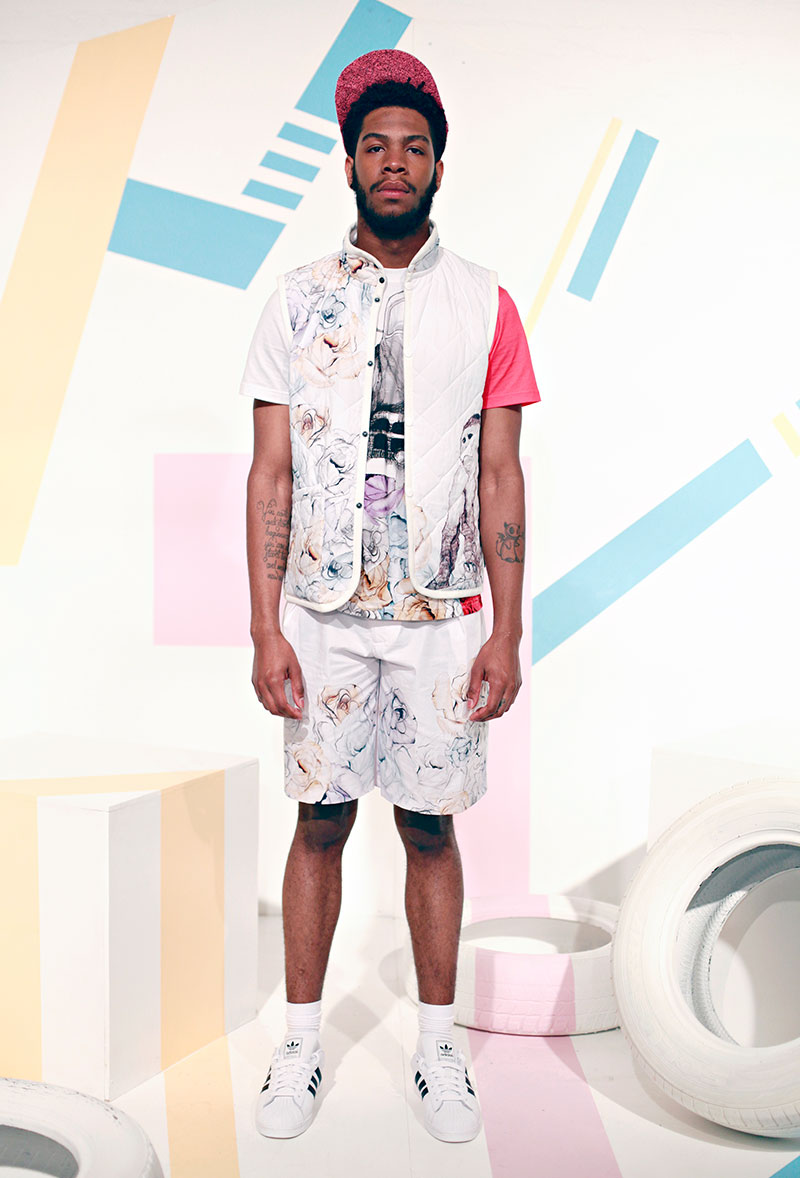 British designer Joseph Turvey showcased his Spring/Summer 2014 collection as part of Fashion East Spring/Summer 2014 Menswear Installations.
Renowned for his scene-stealing illustrations and experimental textiles, his No.4 collection marks a coming of age for the Joseph Turvey brand which pushes the boundaries of his signature features.
For the SS14 Season, Joseph Turvey has explored the story of legendary female NASCAR driver Ethel Mobley and her family of racing pioneers, taking inspiration from Ethel's strong female presence in the severely male dominated racing scene of the 1950's. Combining this with his signature sportswear inspired silhouettes and experimental textiles, Joseph has channeled the colour blocking of abstract expressionist Rothko to bring his trademark hand drawn illustrations to life.
"This season I wanted to use blocks of colour to enhance my illustration prints. The blocks of colour came from my favorite artist Rothko and the prints derive from the history of Ethel Flock Mobley, one of the first female racing car drivers." – said Joseph.
Joseph has worked closely with a talented team to bring his SS14 collection together, which includes Set Designer Thom Bird, who has produced a visually stunning geometric backdrop with collection matching colour-pop pantones, and Stylist PC Williams. Joseph extends special thanks to Adidas Originals, Lavenham Bjorn Borg for their support, Accessories Designer Hayley Troughton, Lulu Kennedy and the Fashion East team