Eddo Hartmann's latest photographic journey, "The Sacrifice Zone," takes center stage this Fall/Winter at Huis Marseille, Museum of Photography, marking his fourth exhibition here. His previous works, including "Here lives my home" in 2013 and the acclaimed "Setting The Stage | North Korea" series in 2015 and 2017/18, have left an indelible mark, with the latter becoming one of the museum's most attended exhibitions.
Black Pylon, The Polygon, Kazakhstan 2022
This time, Hartmann ventures into Kazakhstan's formidable steppe, an inhospitable land that was once a clandestine laboratory for devastating nuclear tests during the Cold War. With his trusty tripod, medium-format camera, and a Geiger counter in tow, Hartmann explores this scarred landscape and its resilient inhabitants, both those who witnessed its history and the generations that followed.
Life on the steppe has always been harsh, with extreme climates and severe weather events testing the fortitude of its people. Modernization and urbanization in recent years have brought changes to the nomadic lifestyle of the Kazakh people, but the ecological damage from Soviet-era nuclear tests still lingers.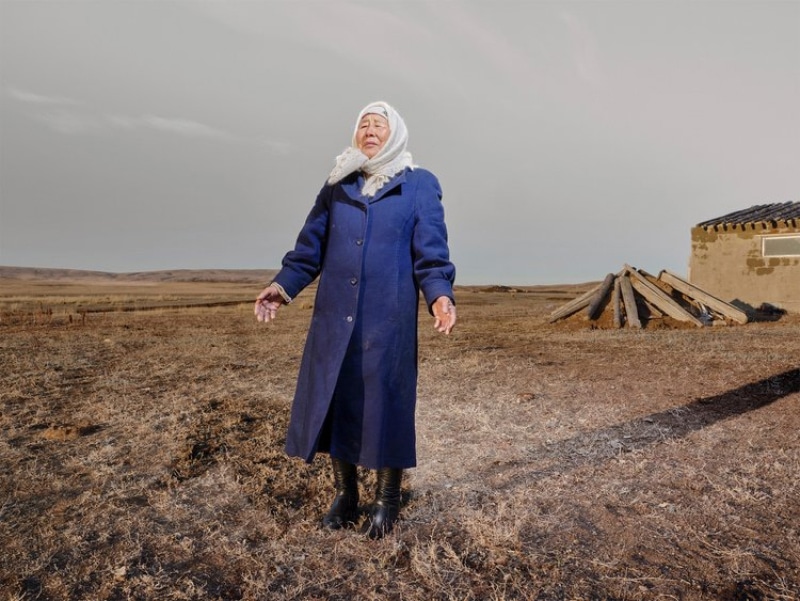 Bawken, Kyz Yemshek, Kazakhstan 2019
Hartmann's photography captures the surreal textures of this environment, from crumbling brick to scorched grass. His images evoke not just observation but a sensory experience, drawing you into the vast emptiness of the steppe.
One of the exhibition's highlights is Hartmann's work at the epicenter of the nuclear test zone. Accessible only with protective gear, he used an infrared camera to reveal a hidden world where the steppe appears in a fiery red hue.
Documenting events from decades ago is challenging, but it allows for reflection and a unique perspective. Photography, as a testimonial tool, freezes moments in time and reveals hidden traces of the past. In "The Sacrifice Zone," Hartmann delves into the unseen history of Kazakhstan, a nation marked by its past and present struggles.
Keizersgracht 401
1016 EK Amsterdam
T +31 20 531 89 89
Opening hours
Daily, 10–18h
Thursday, 10–21h
www.huismarseille.nl