The singer and songwriter Kelsey Lu stars in the latest BIMBA Y LOLA campaign by creative director Georgia Pendlebury. The brand explores some no-gender accessories that come and impact with fresh and innovative air to the male closet.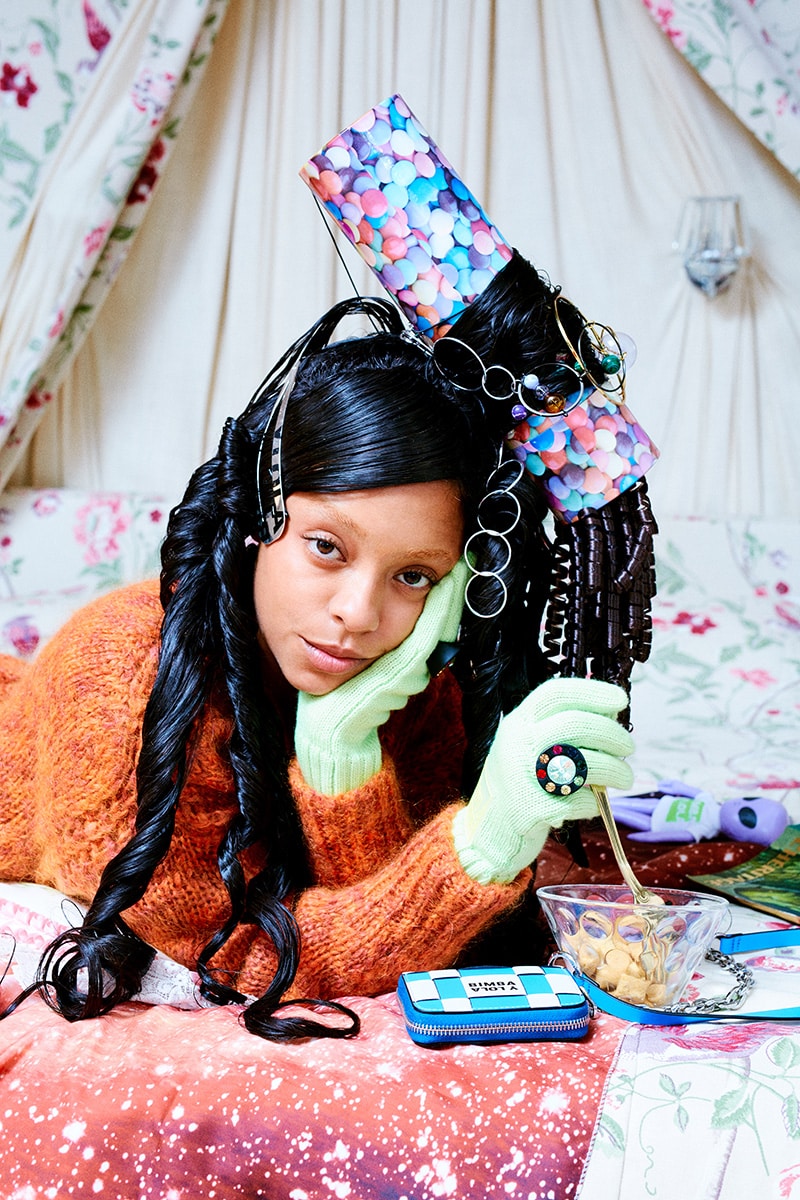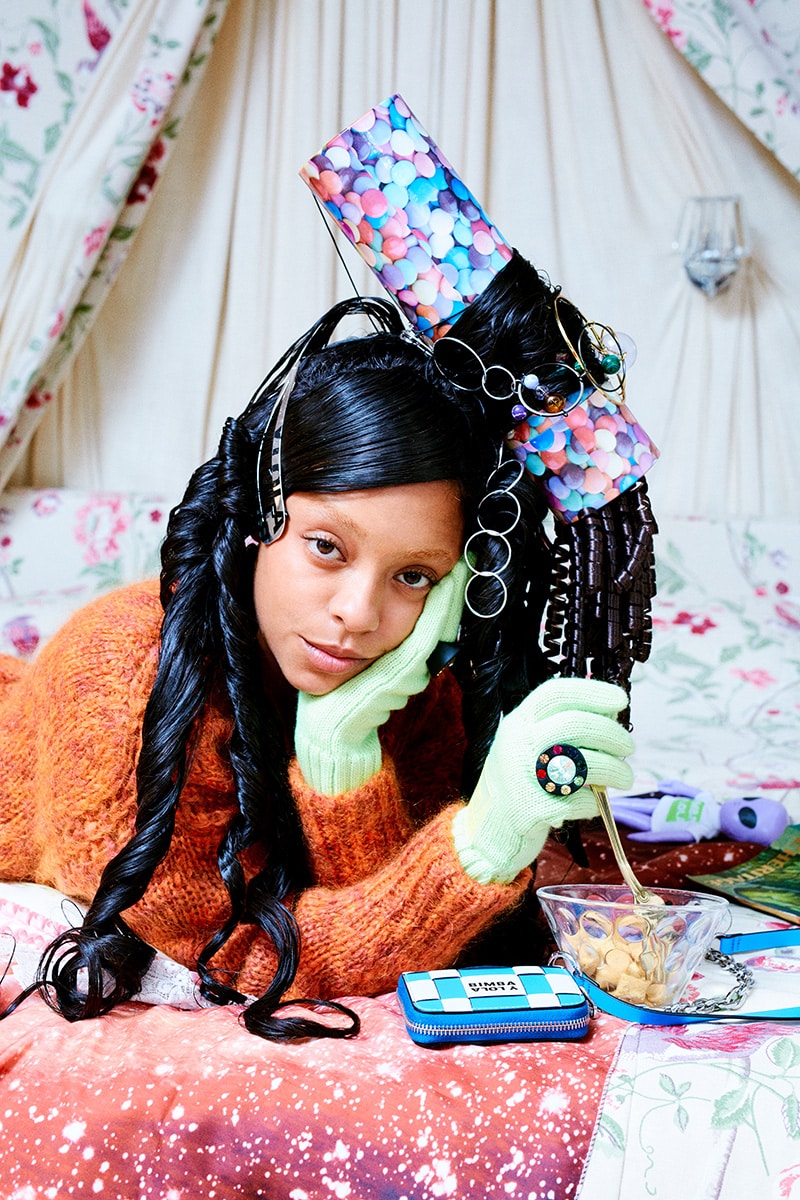 If you know artists like Skrillex, Sampha, or Solange Knowles, you have probably heard about artist Kelsey Lu. These are some of the artists with whom she has collaborated while forging a solo career for herself. Jazz sounds that merge into contemporary pop, blues, and folk tunes from the seventies represent a whole musical category that hasn't been defined yet. It is all because the characteristic sound of the North Carolina singer is considered a category by itself.
Her music began to be recorded in churches. It has ended up playing in clubs all over the world. And if Kelsey Lu and her disruptive attitude have provided a radical renewal to the music industry, her aesthetics and style could not be less.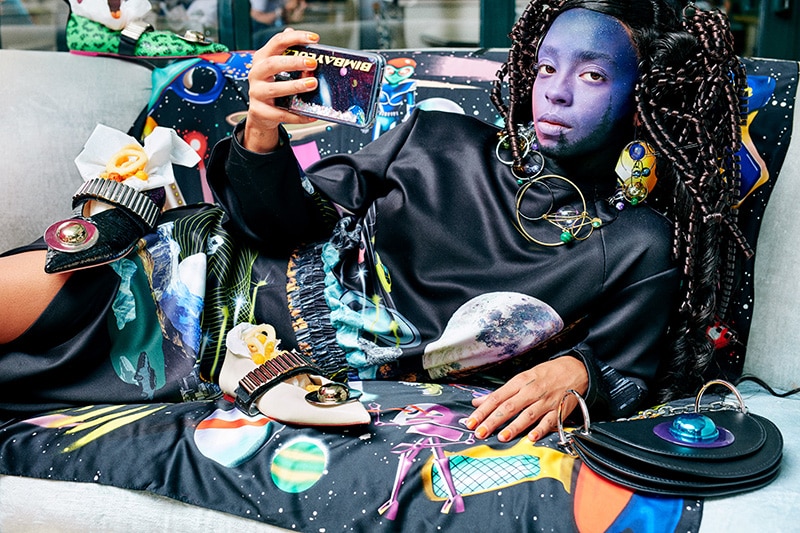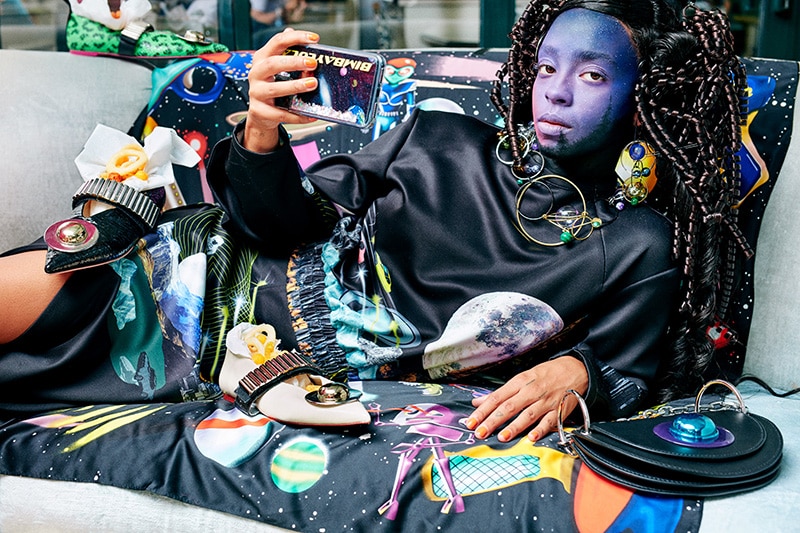 That personal style that defines her, simple but daring; the combination of complements that differ from each other but that somehow make sense, and the visual imagery that she offers daily in her social media accounts, as a result of Kelsey Lu's musical universe, have converged in a collection of the Spanish fashion brand BIMBA Y LOLA in which the creative director and stylist Georgia Pendlebury explores 'The Cosmic World Of Kelsey Lu'.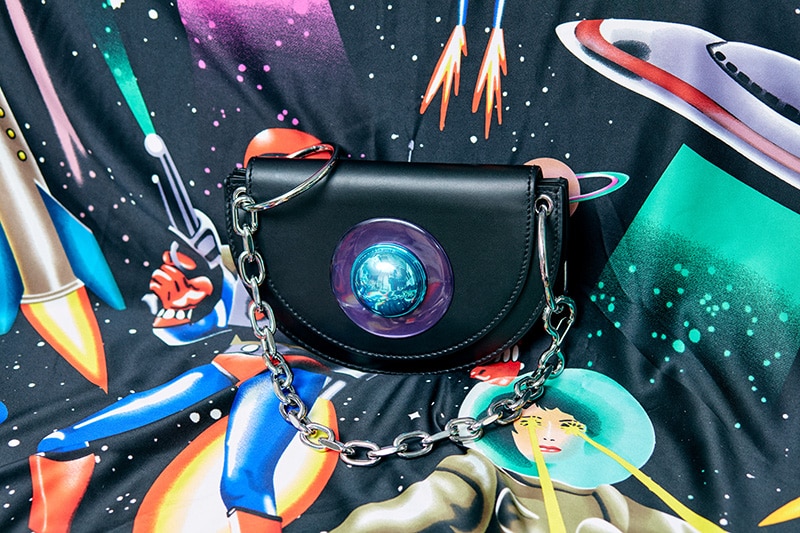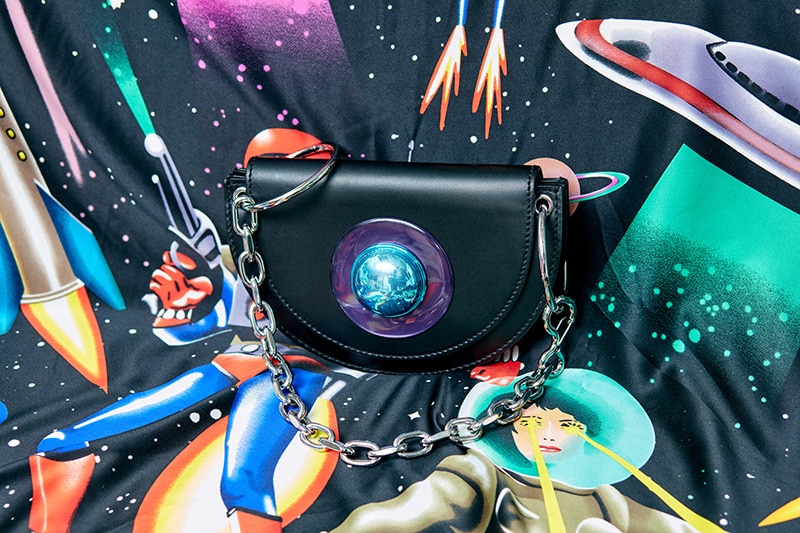 #ThisisCOSMIC Winter 2020 Collection is all about changing the rules, about disruption. It's about turning around what we've known so far and what we consider routine. If we are adapting to new normality and we are reinterpreting the way we live, why wouldn't we do it with everything? BIMBA Y LOLA proposes to change the rules of the game with a collection in which the past and the future are juxtaposed in garments where the tailoring of the '40s and the effusiveness of the '80s are combined. A set of garments and accessories where colors, prints, and shapes are the main character. Everything inspired by the unique Kelsey Lu.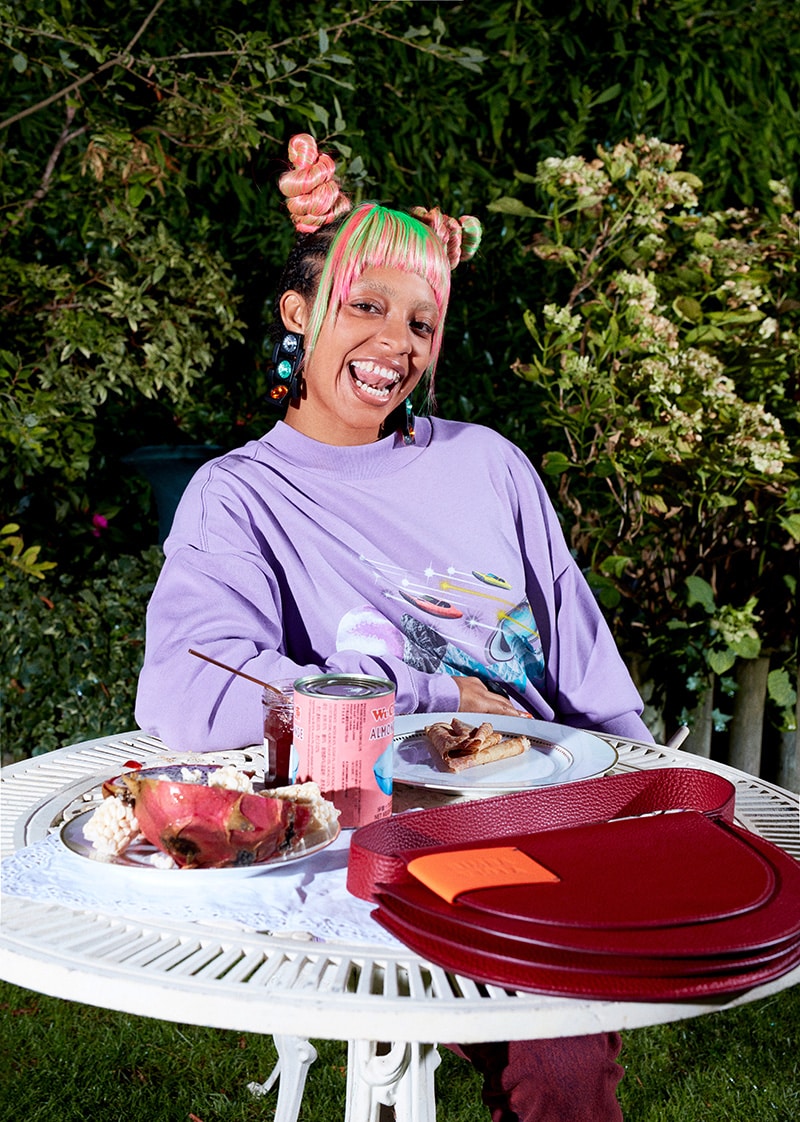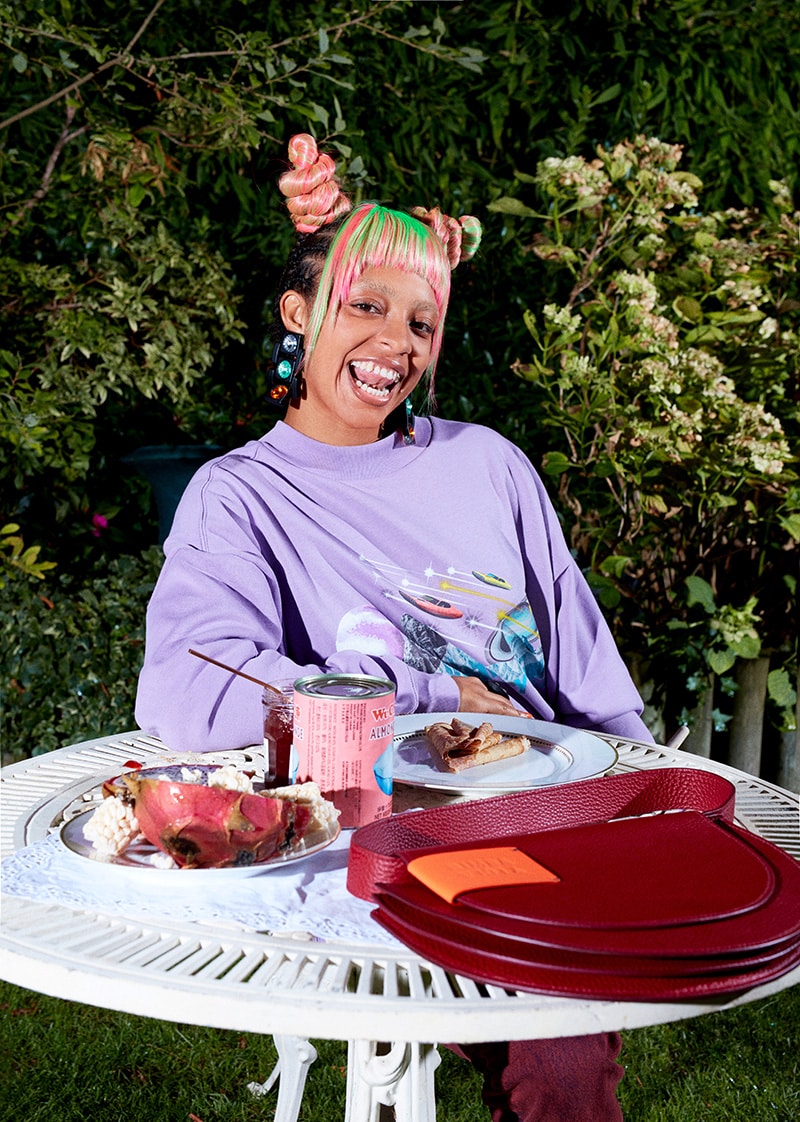 A collection where sophistication meets lyricism, humor, and glam. "I like to consider myself a disruptor, and that disruption starts with me. Who am I to disrupt everyone else if I can't disrupt myself?", says Kelsey Lu.
All inspired by Kelsey Lu, who gives life to a domesticated alien that comes to teach us that what we are used to, can change and take a step further. With a look at science fiction and futuristic reflections, #ThisisCOSMIC and Kelsey Lu encourage us to experiment. We see them from bathing in the bathtub with dresses and shiny green boots, to watching the neighborhood with XXL jewelry, reflective backpack, and an iridescent hat.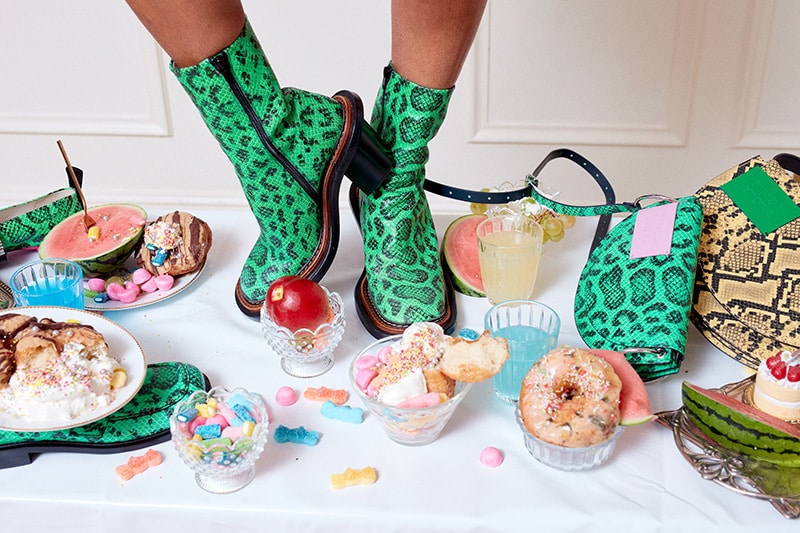 If we are talking about moving forward in an industry where what we wear also gives voice to the social movements, BIMBA Y LOLA with #ThisisCOSMIC is bringing its brand, whose collections have been usually focused on a female audience, to the male audience. Every time is more usual to see more unisex pieces in their collections, and we love them. Vests, sweaters, pants, and boots that come and impact with fresh and innovative air to the male closet.
Disruption is what Kelsey Lu and #ThisisCOSMIC are about. We are more than pleased to welcome its pieces in our male wardrobe. Let's make things different, let's let Kelsey's cosmic universe open our eyes to what could be a new way of living.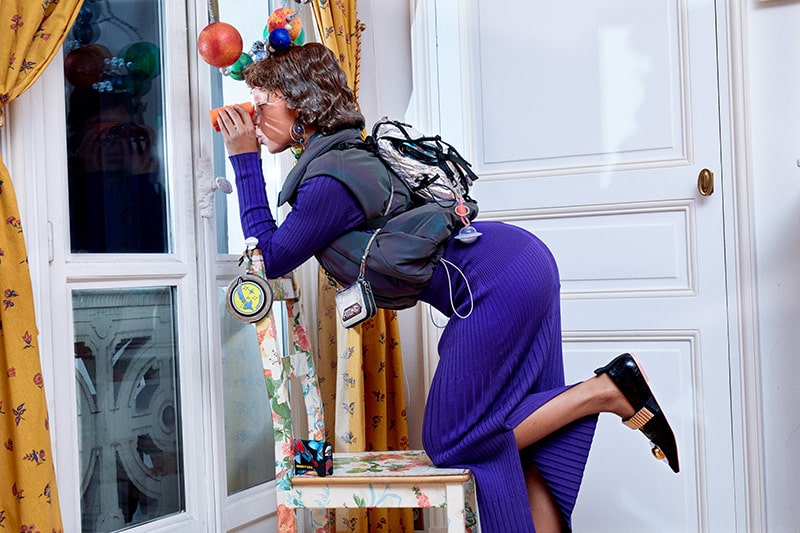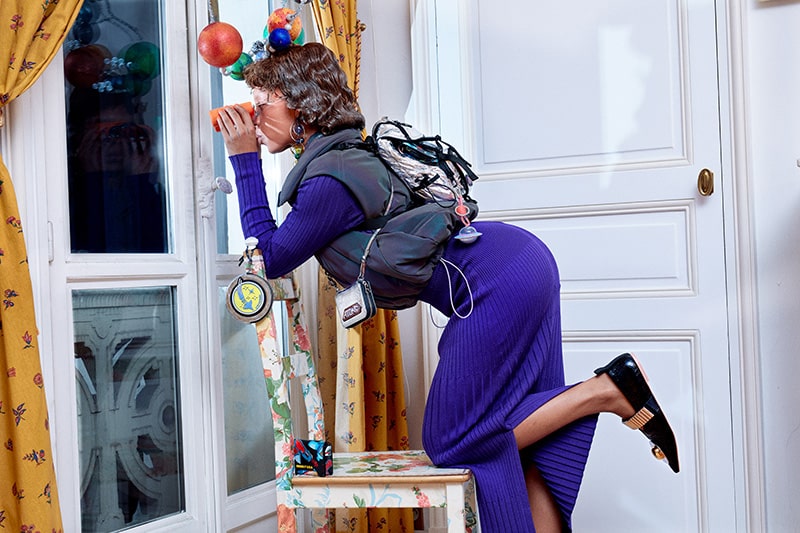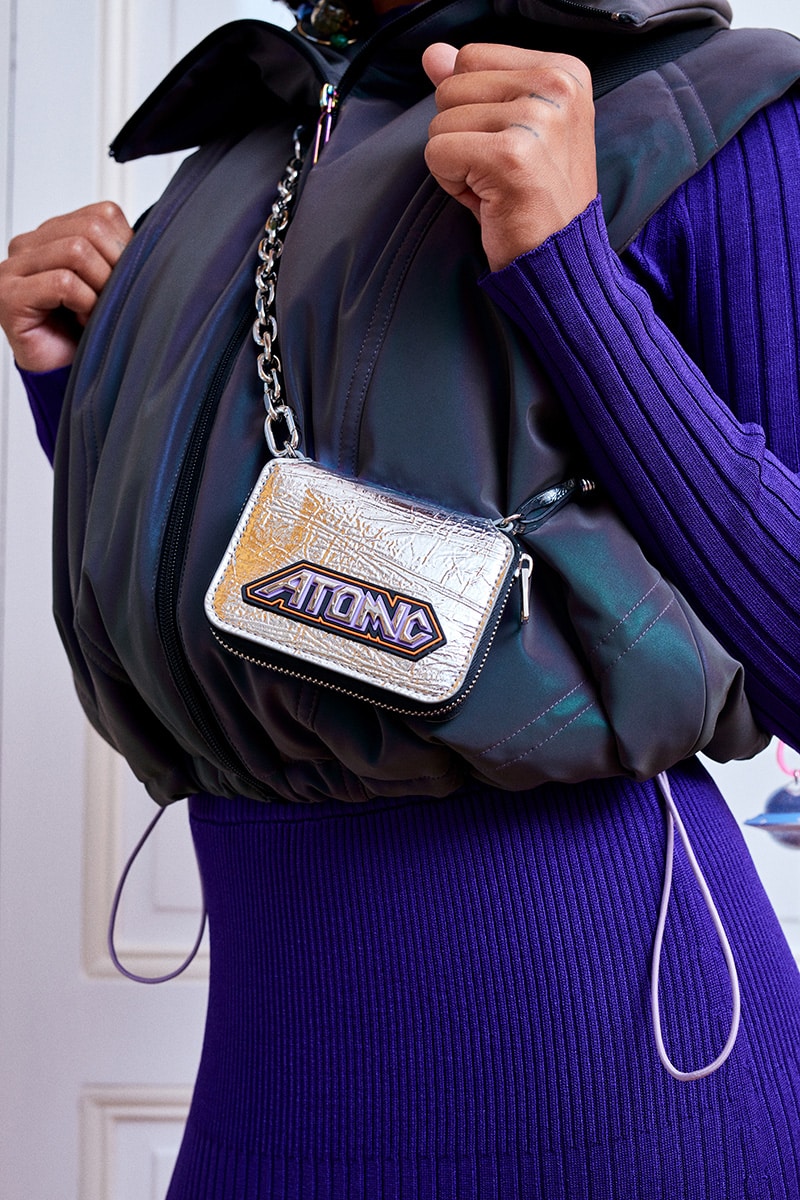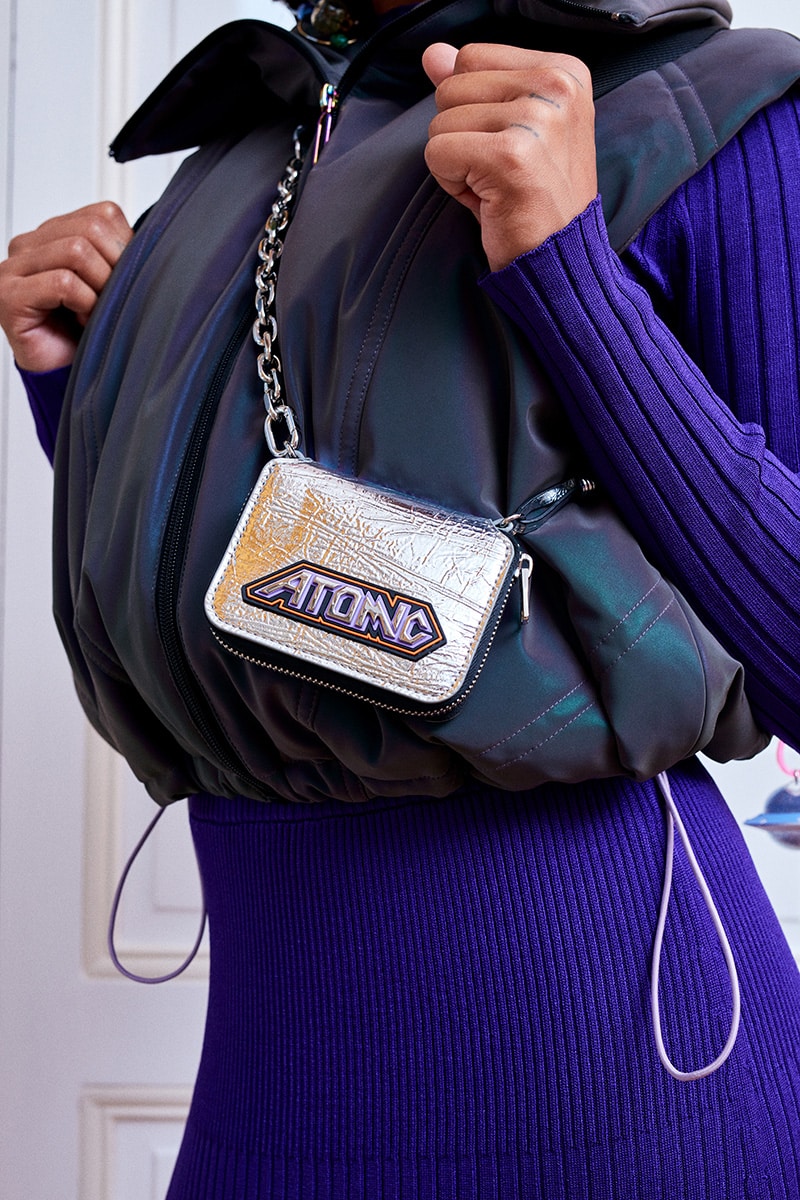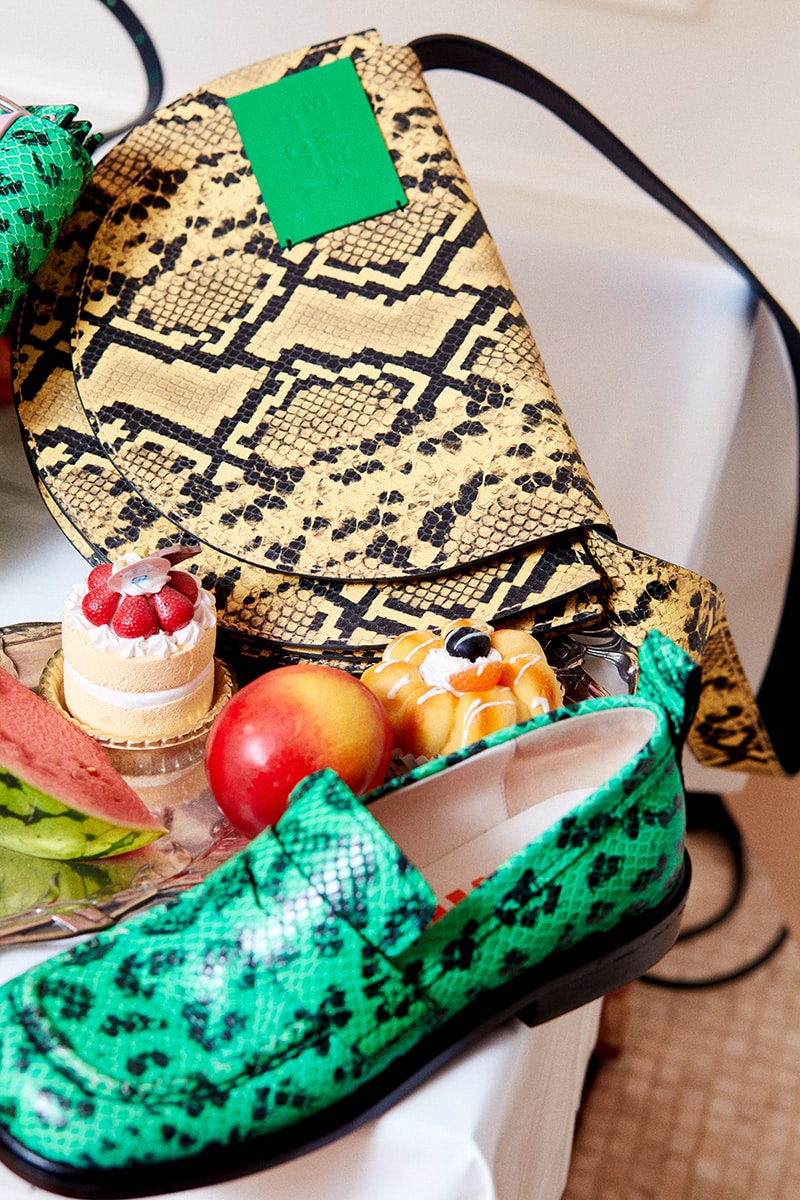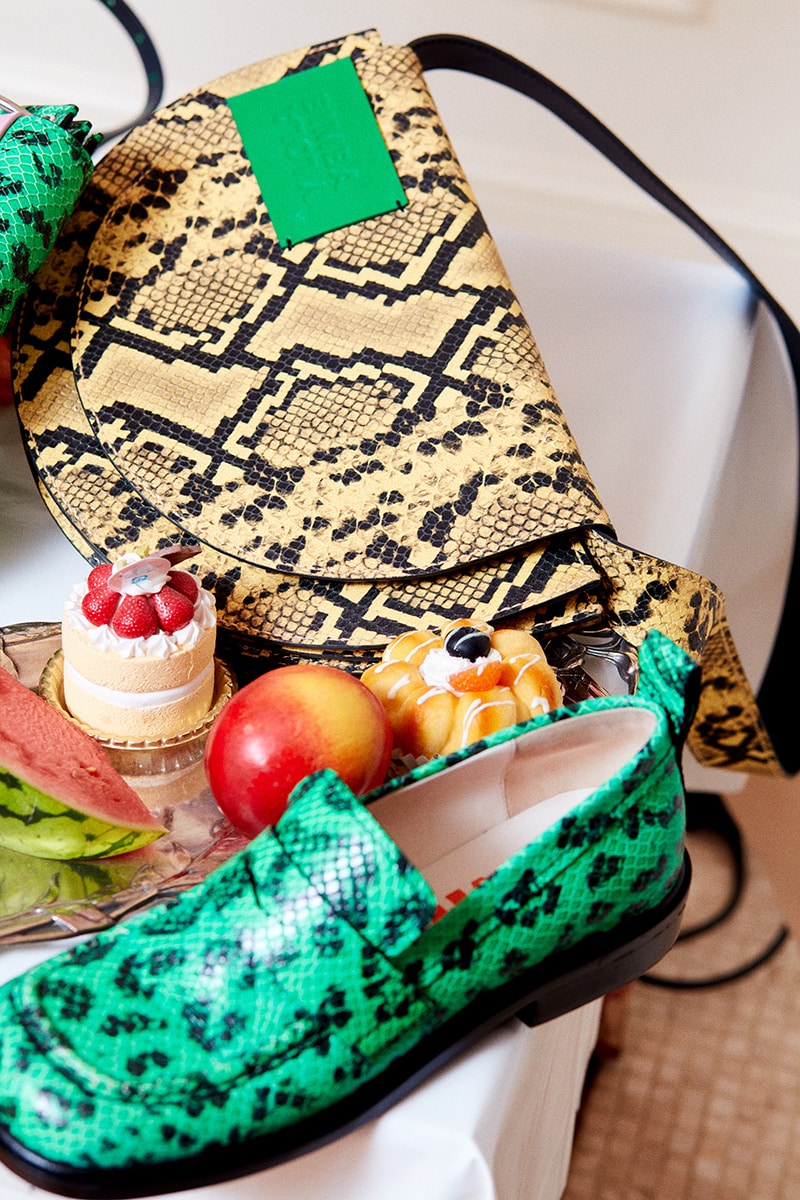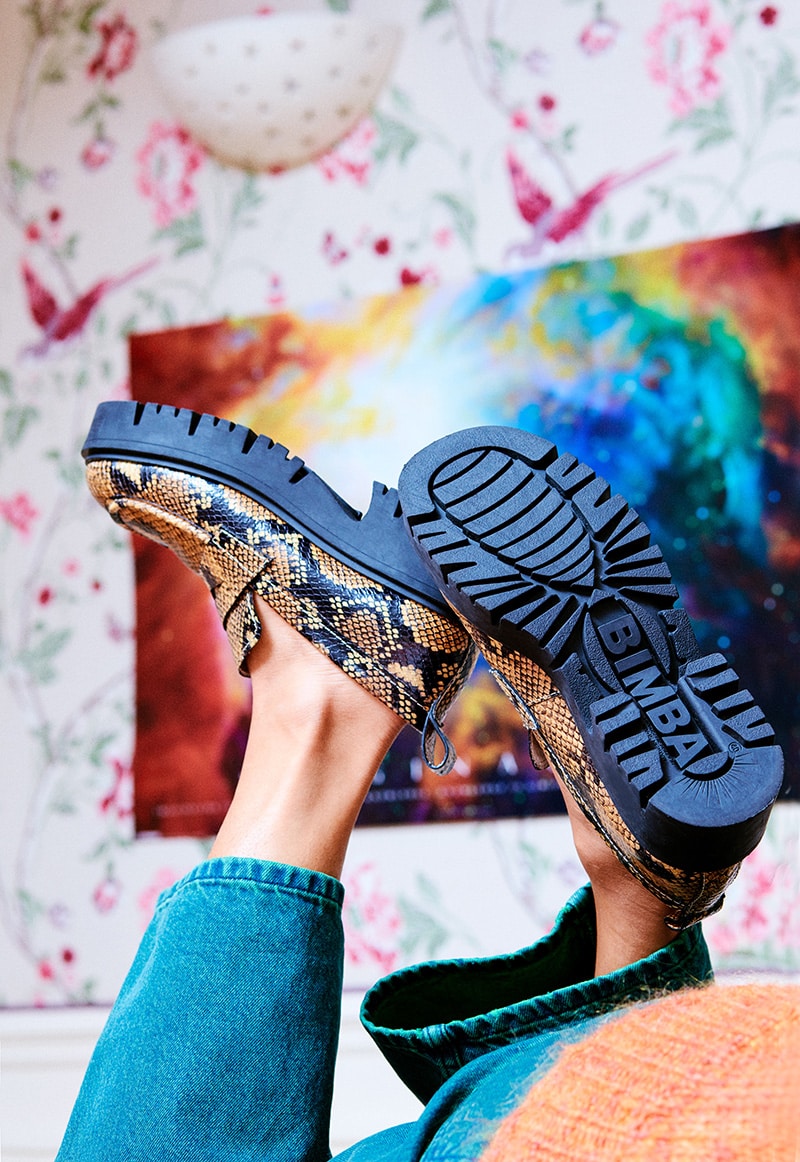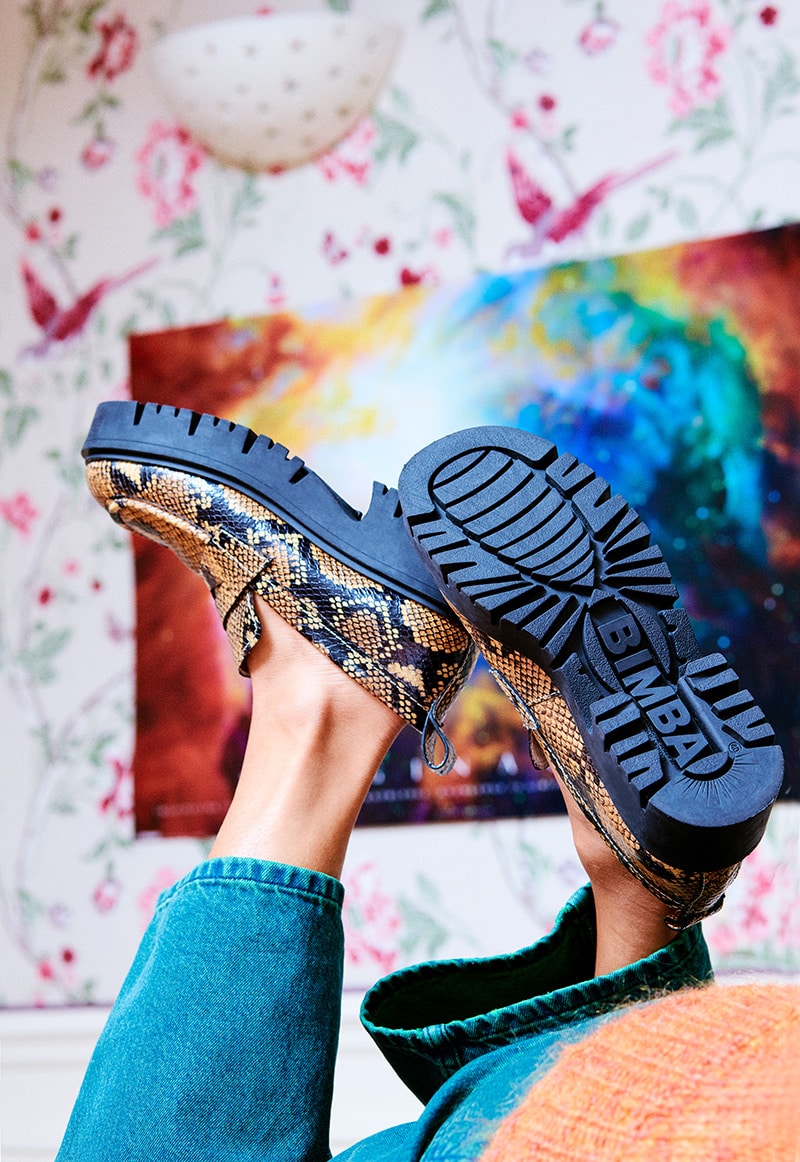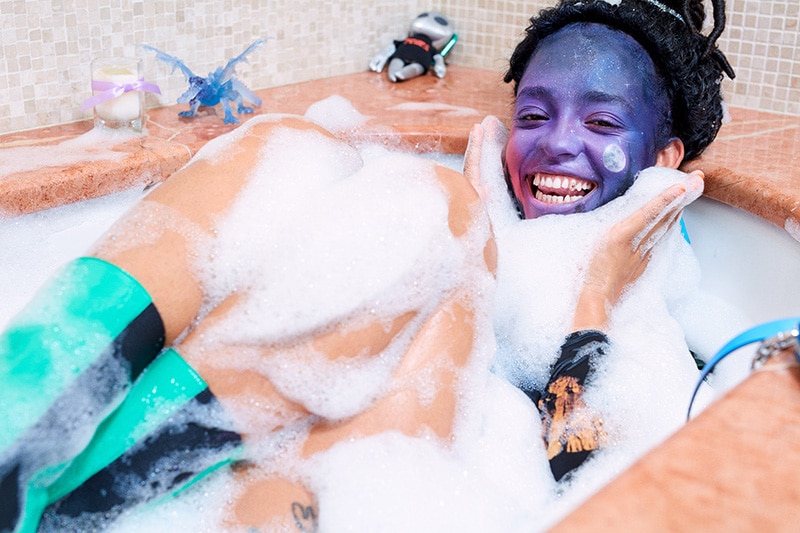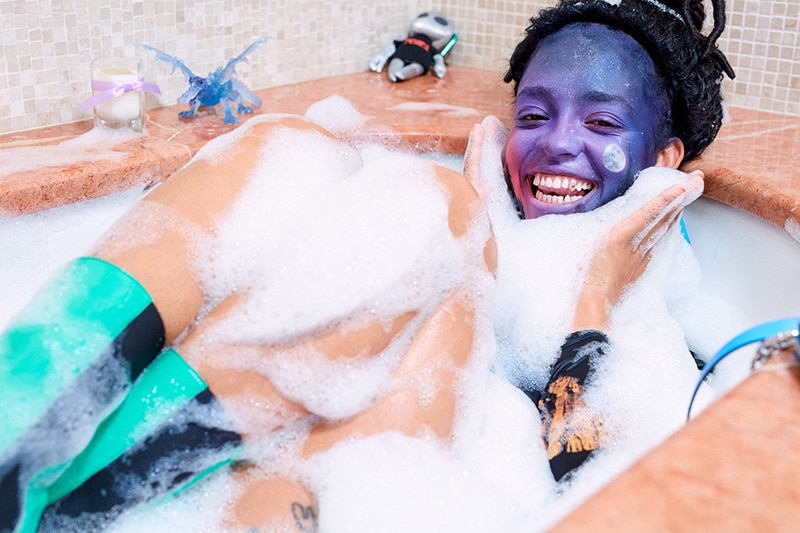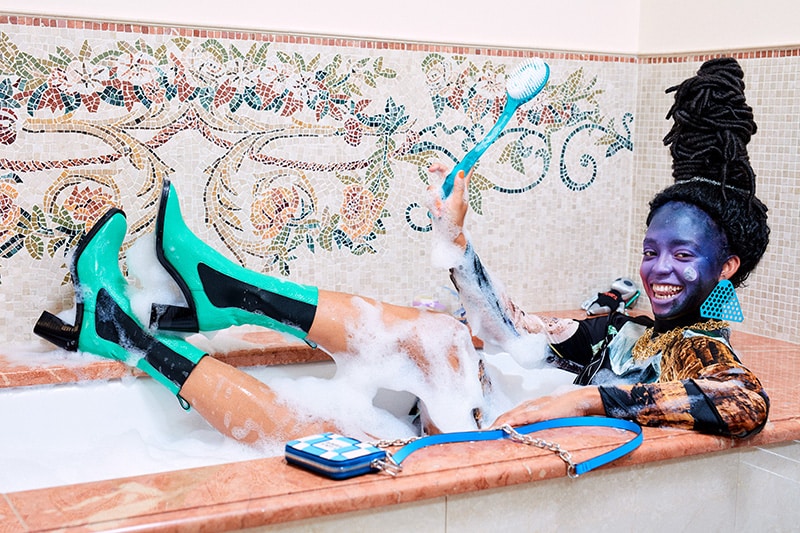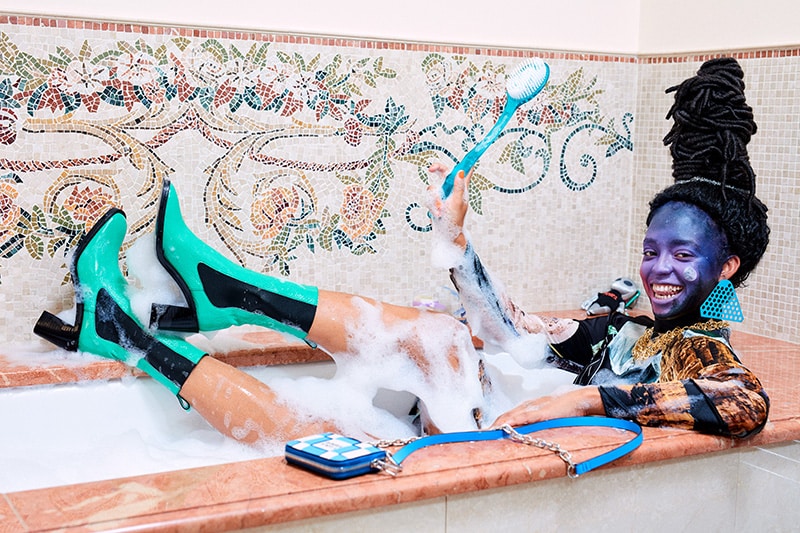 Discover more about #thisisCOSMIC at www.bimbaylola.com