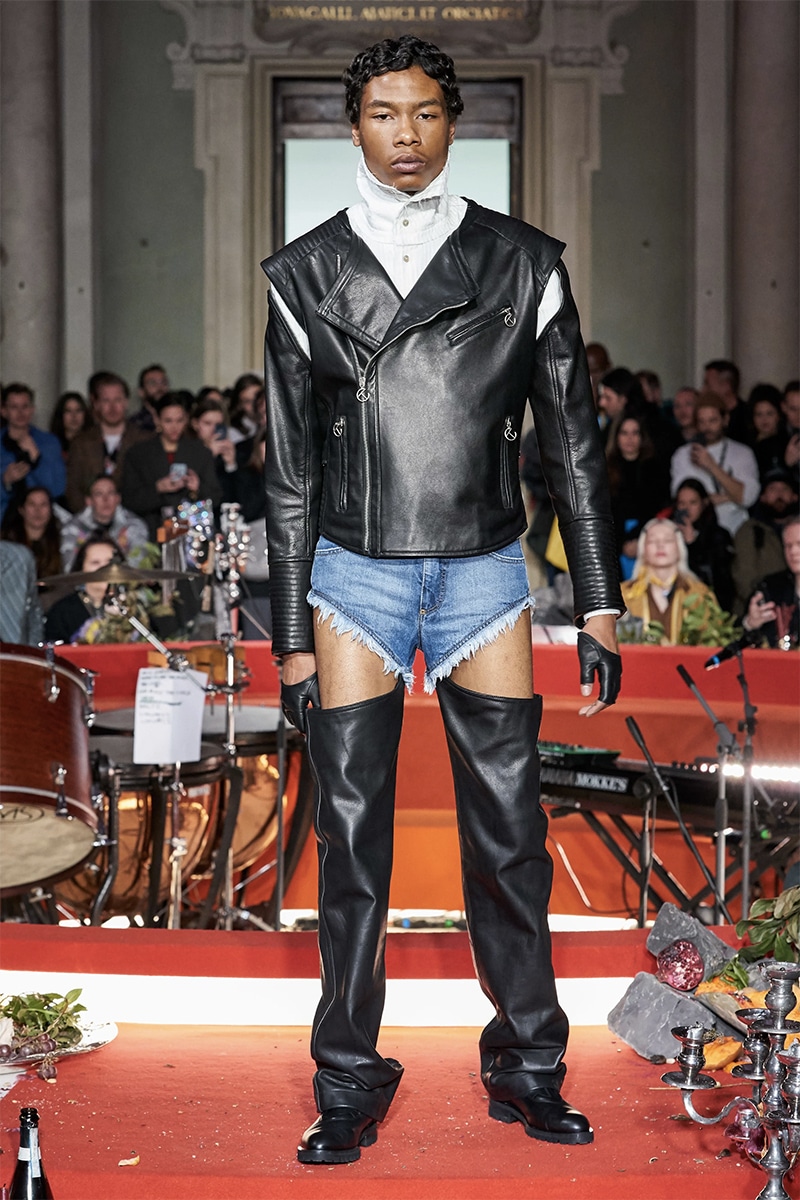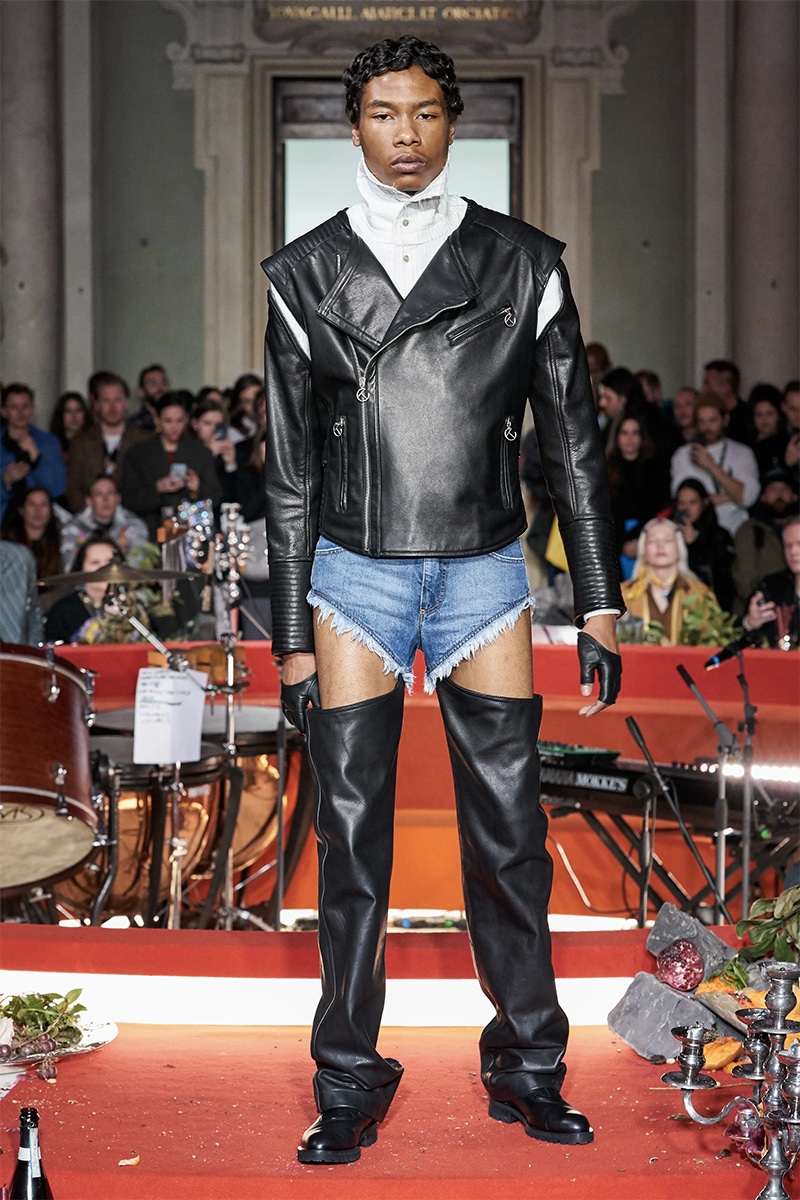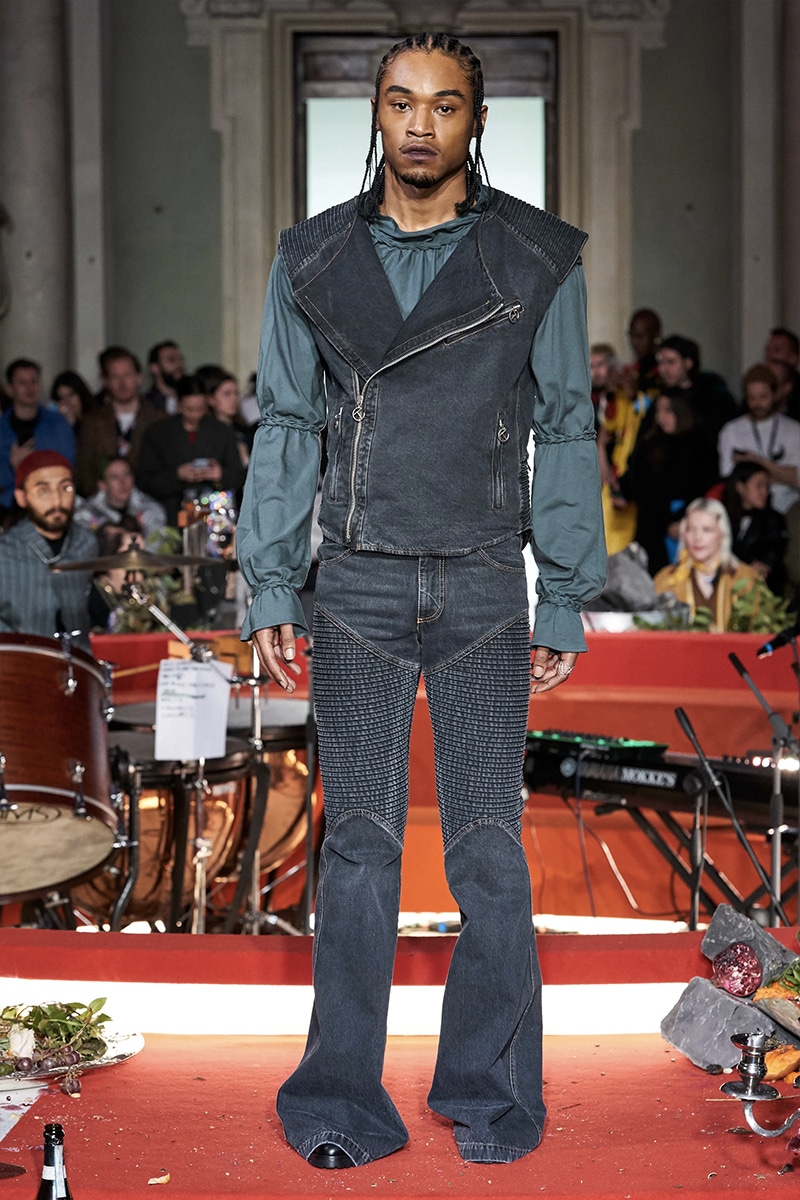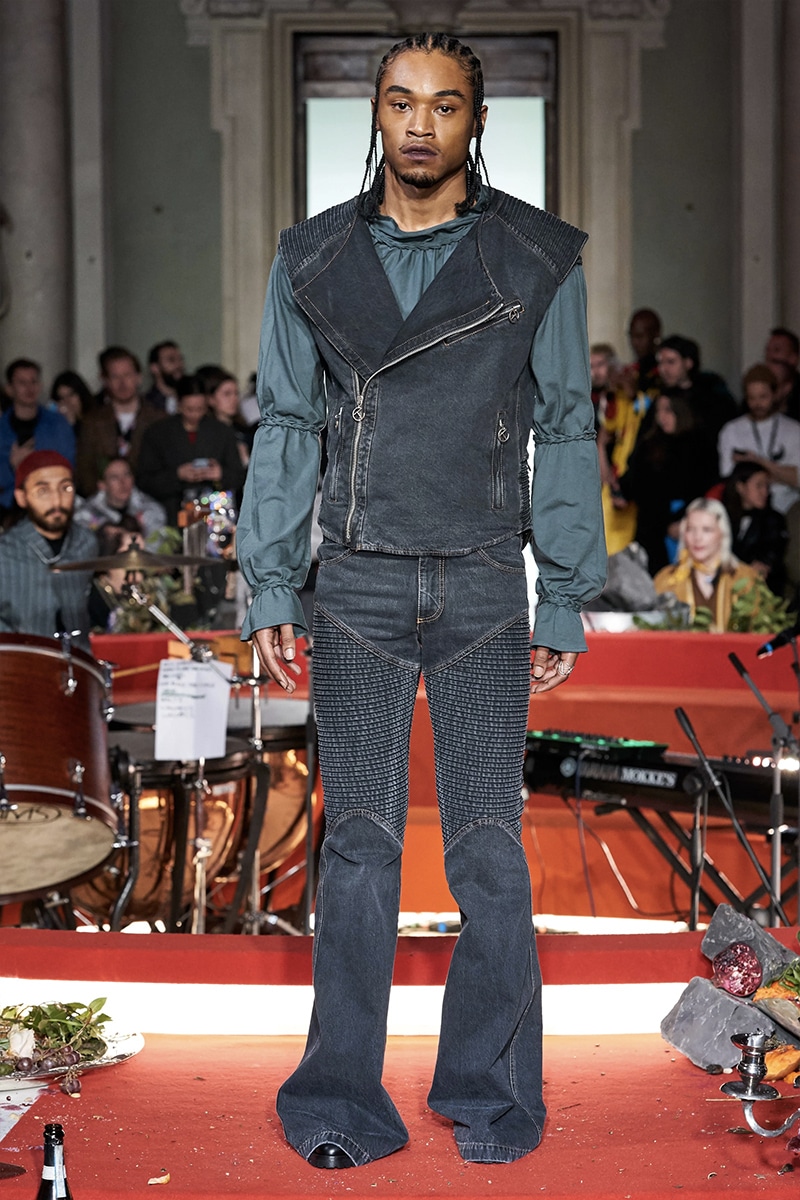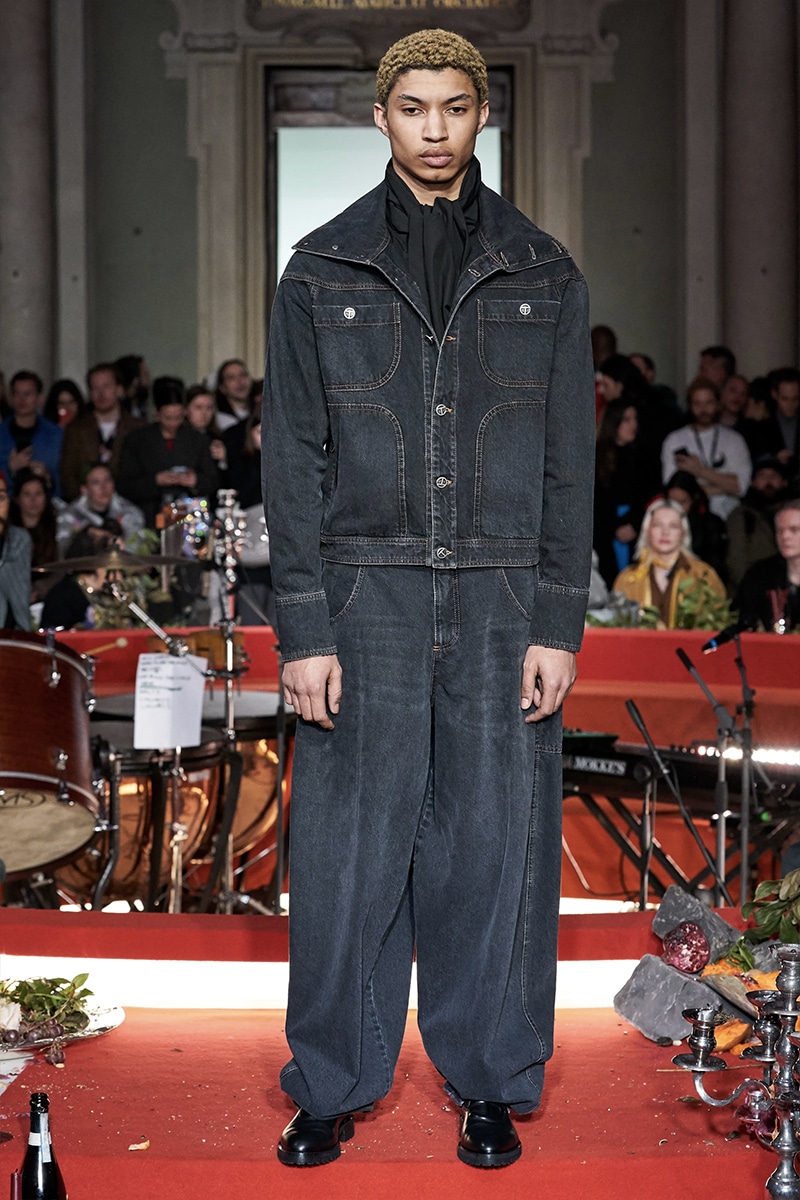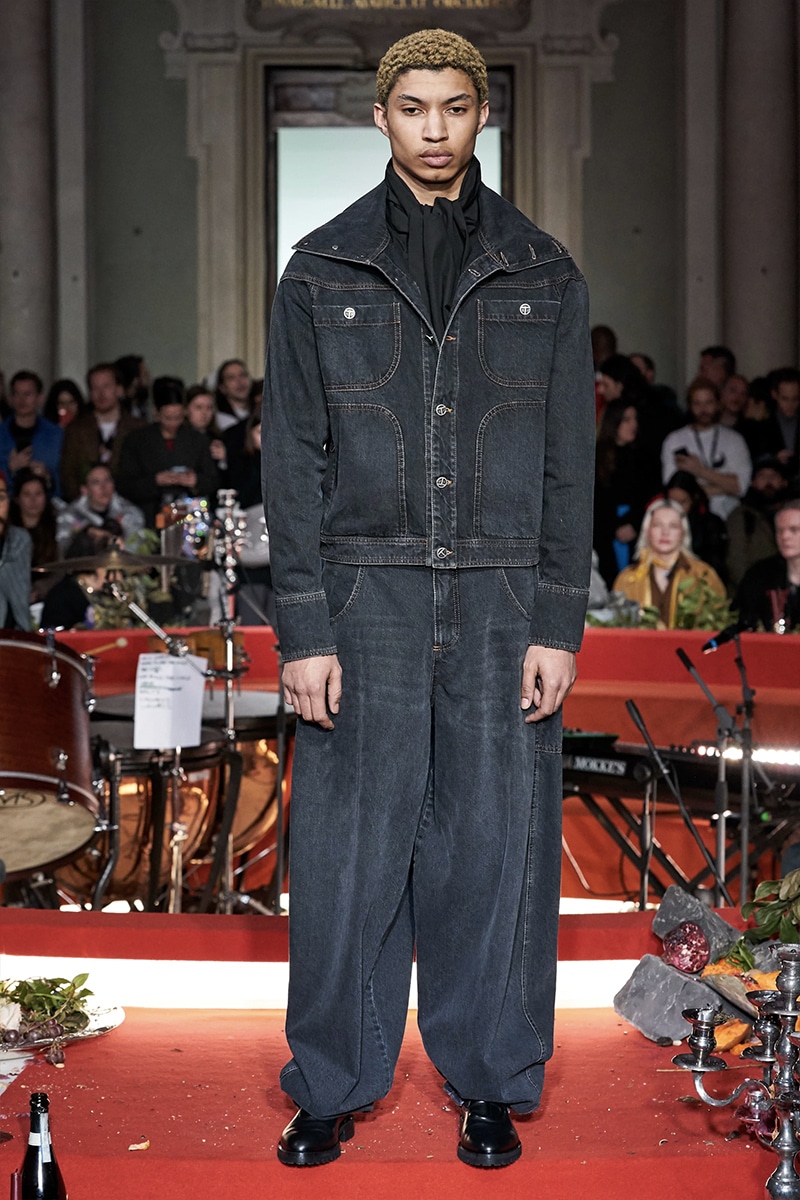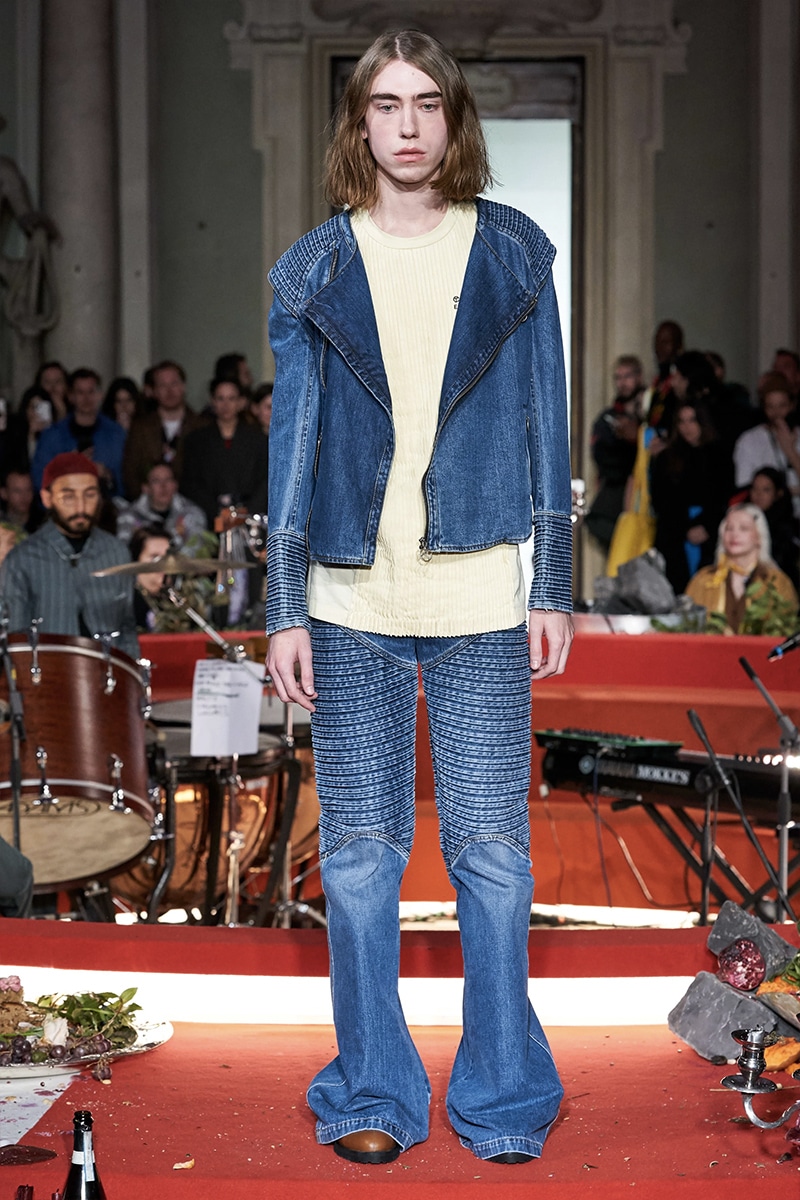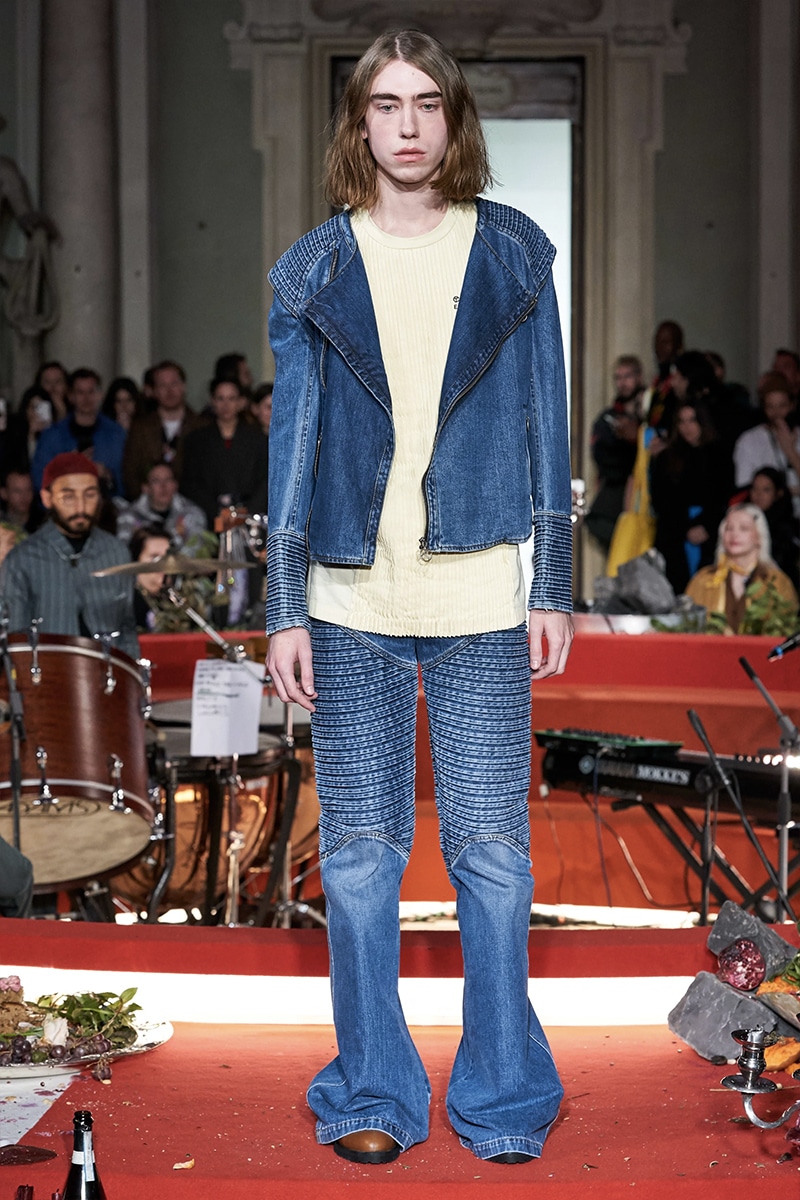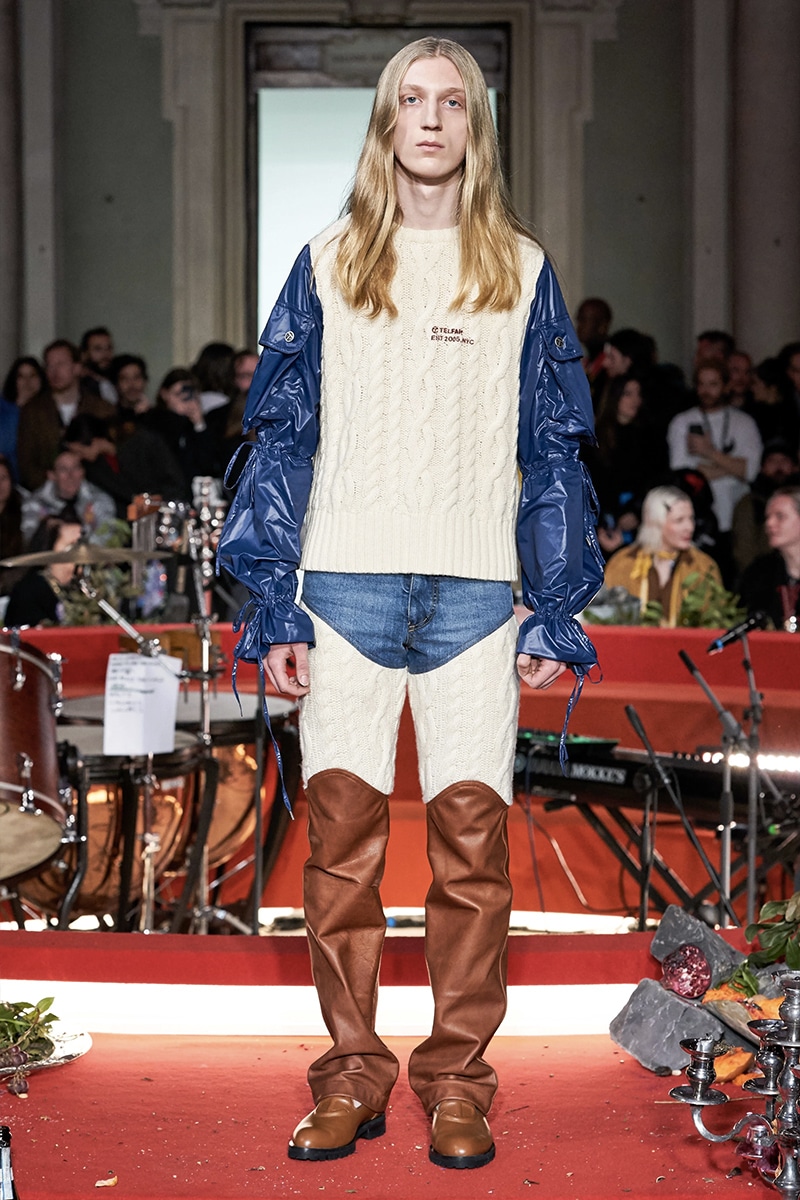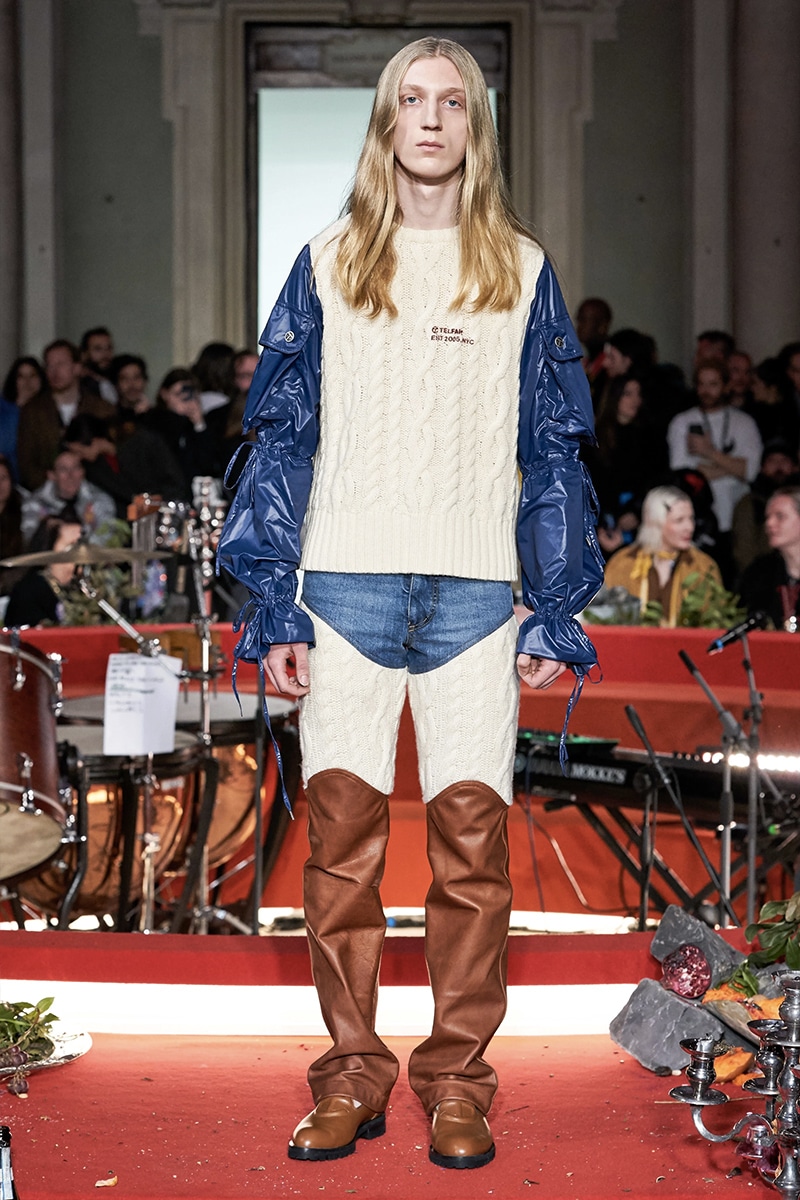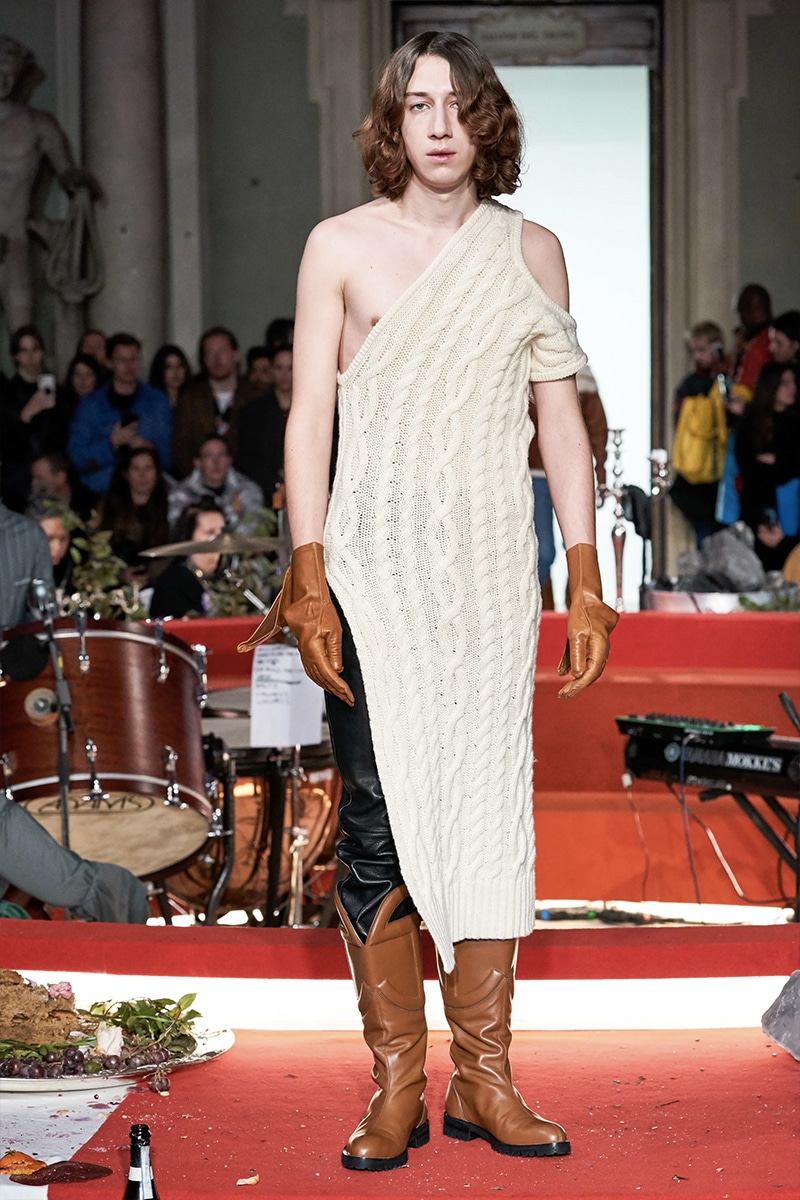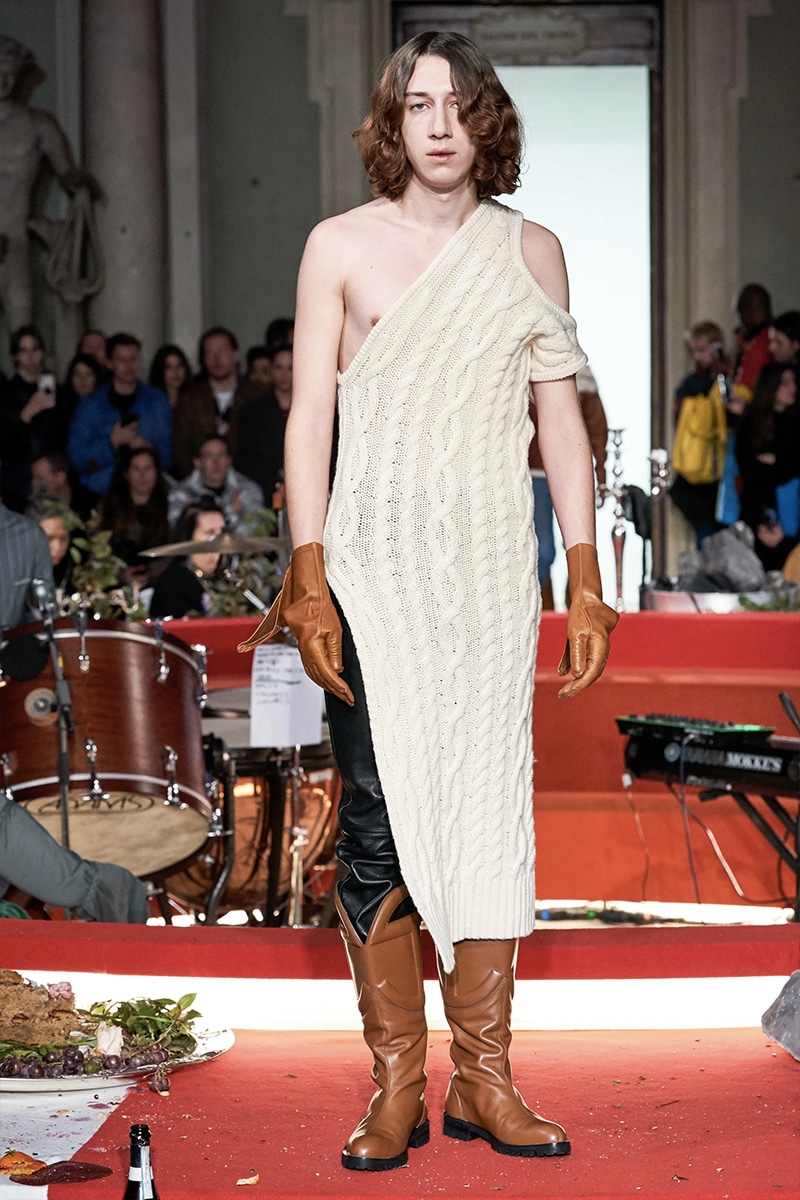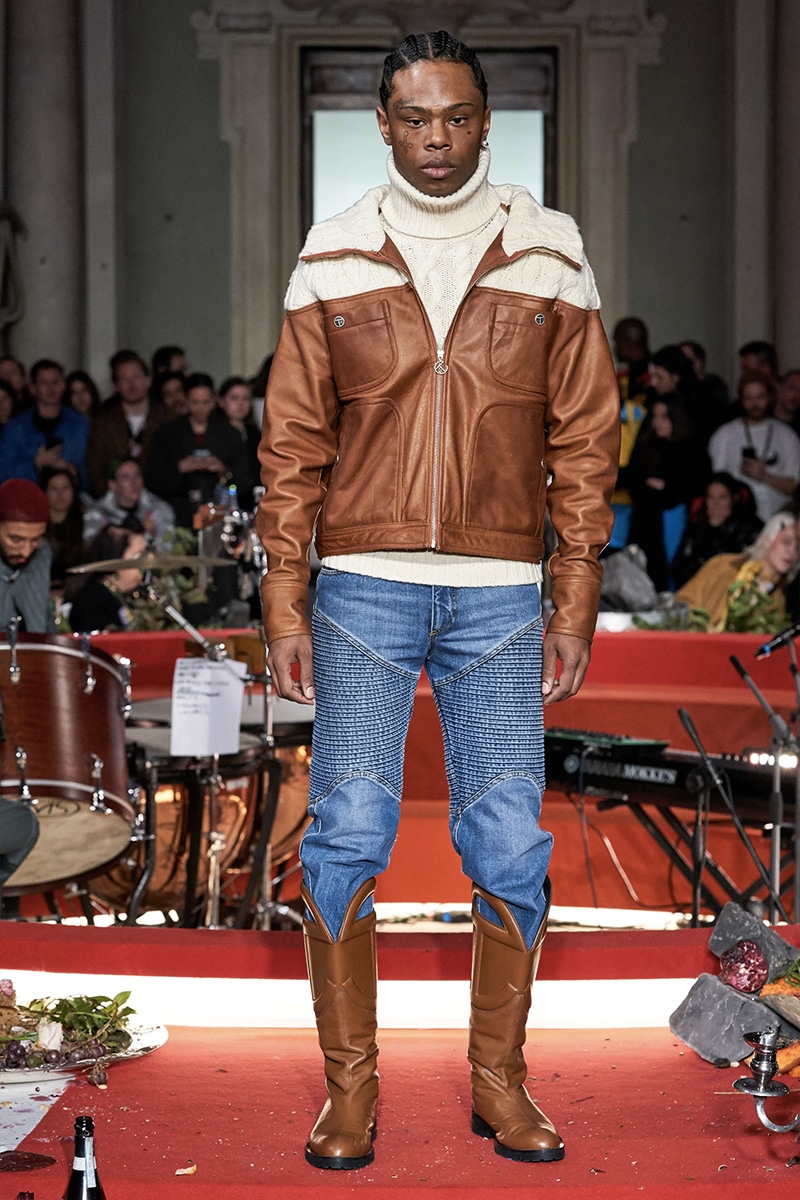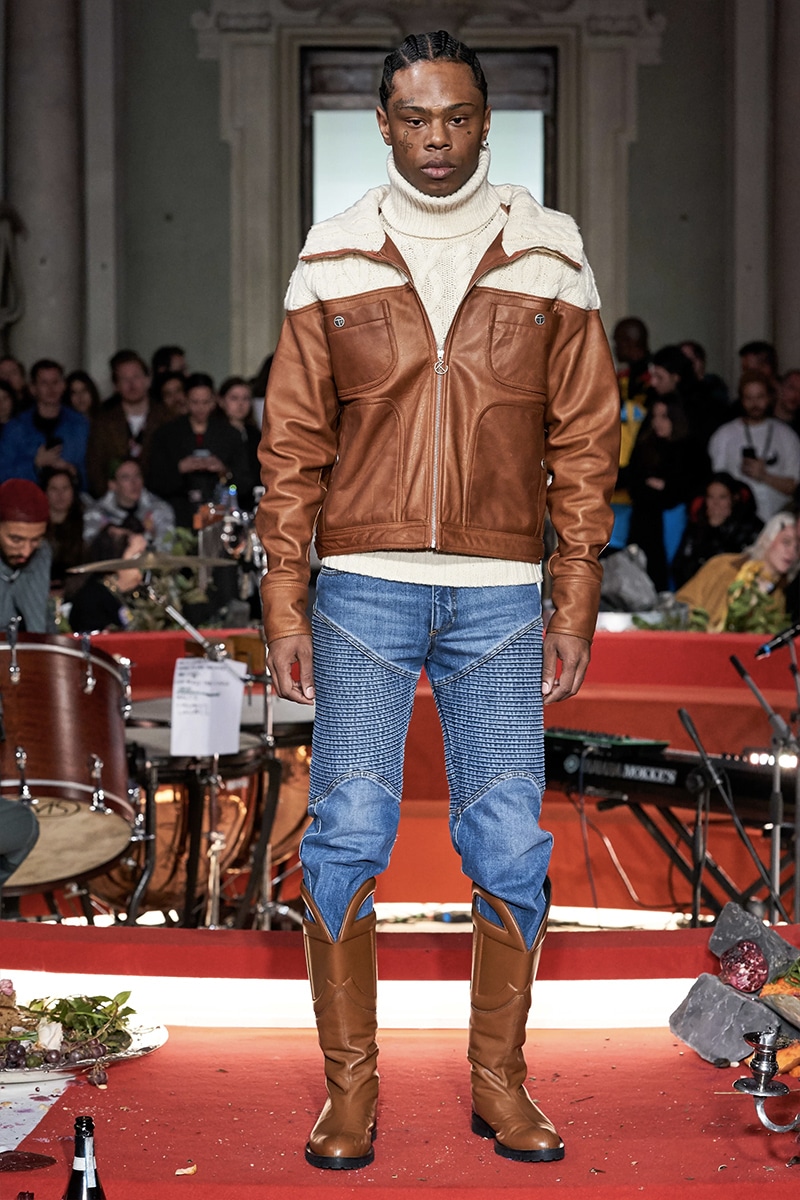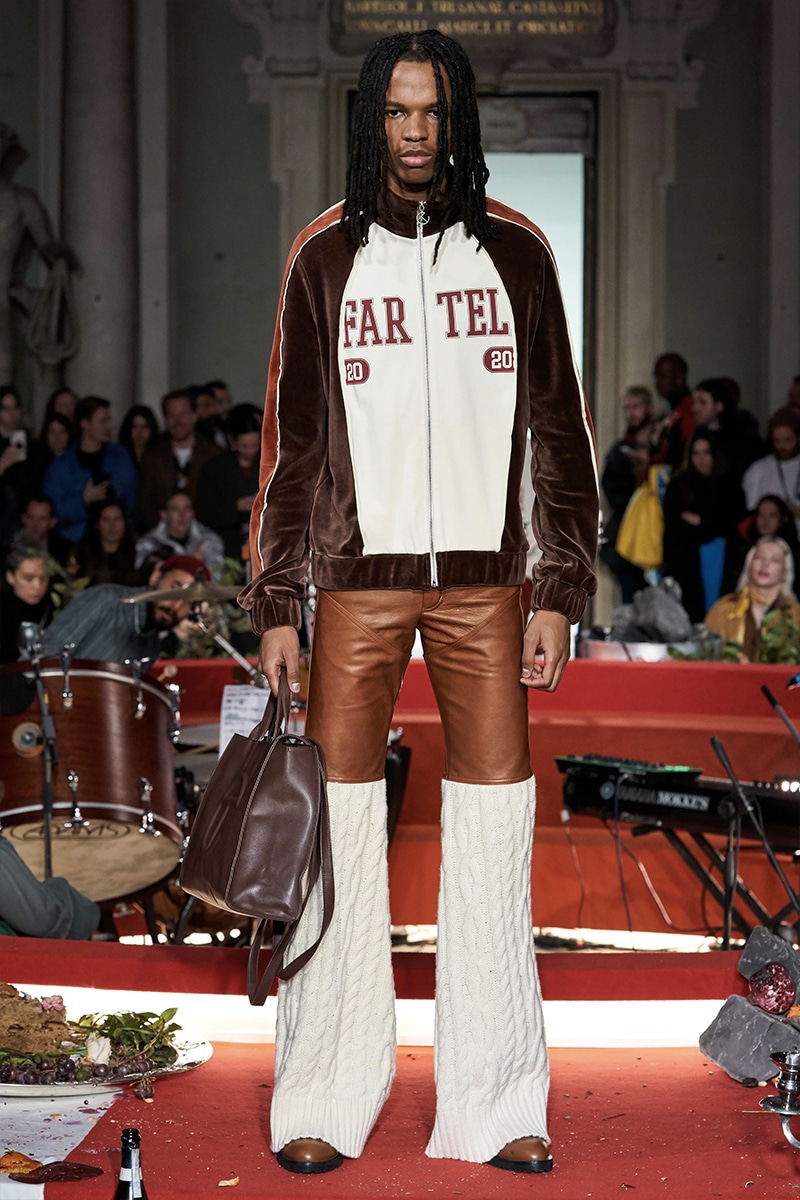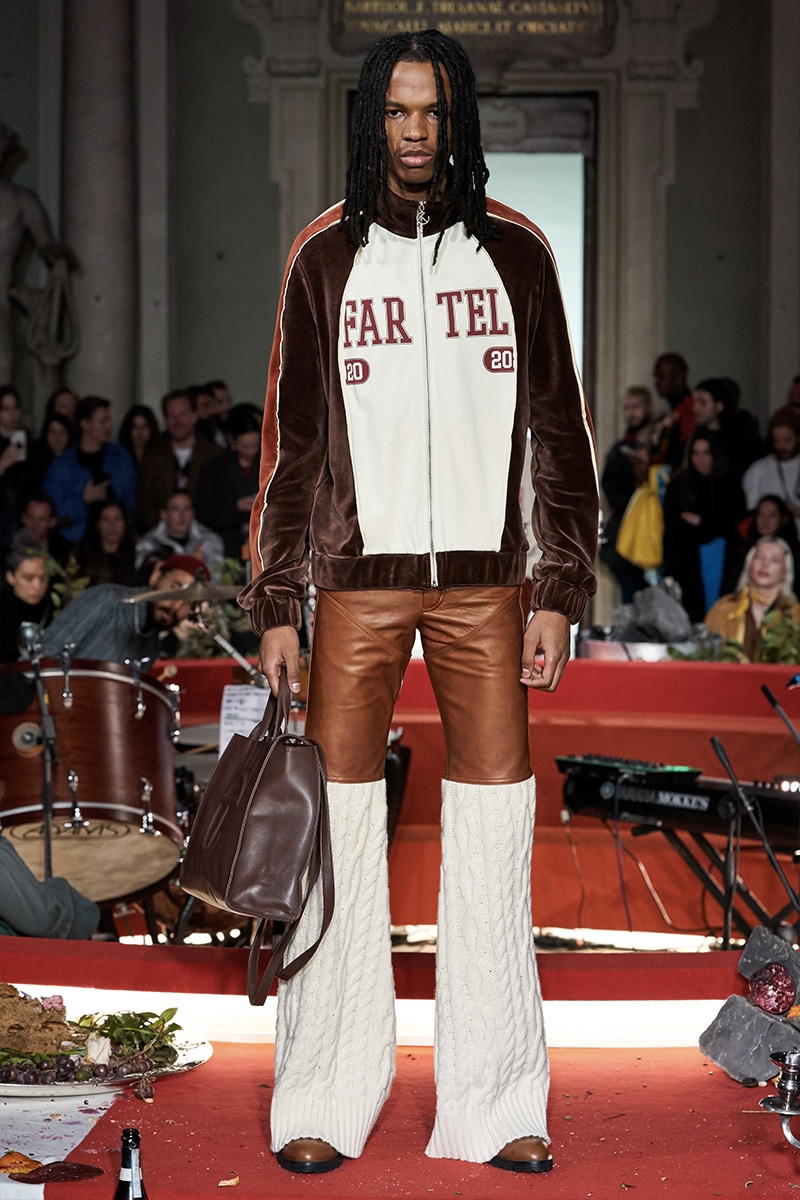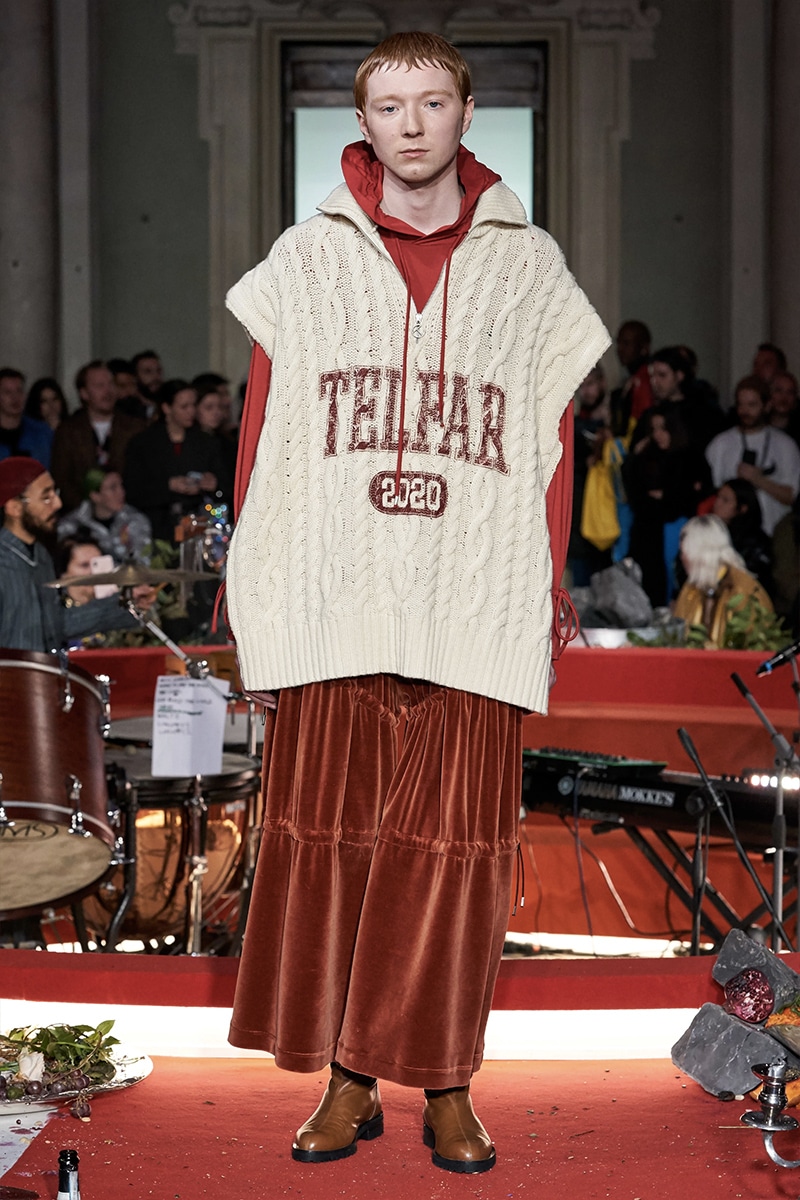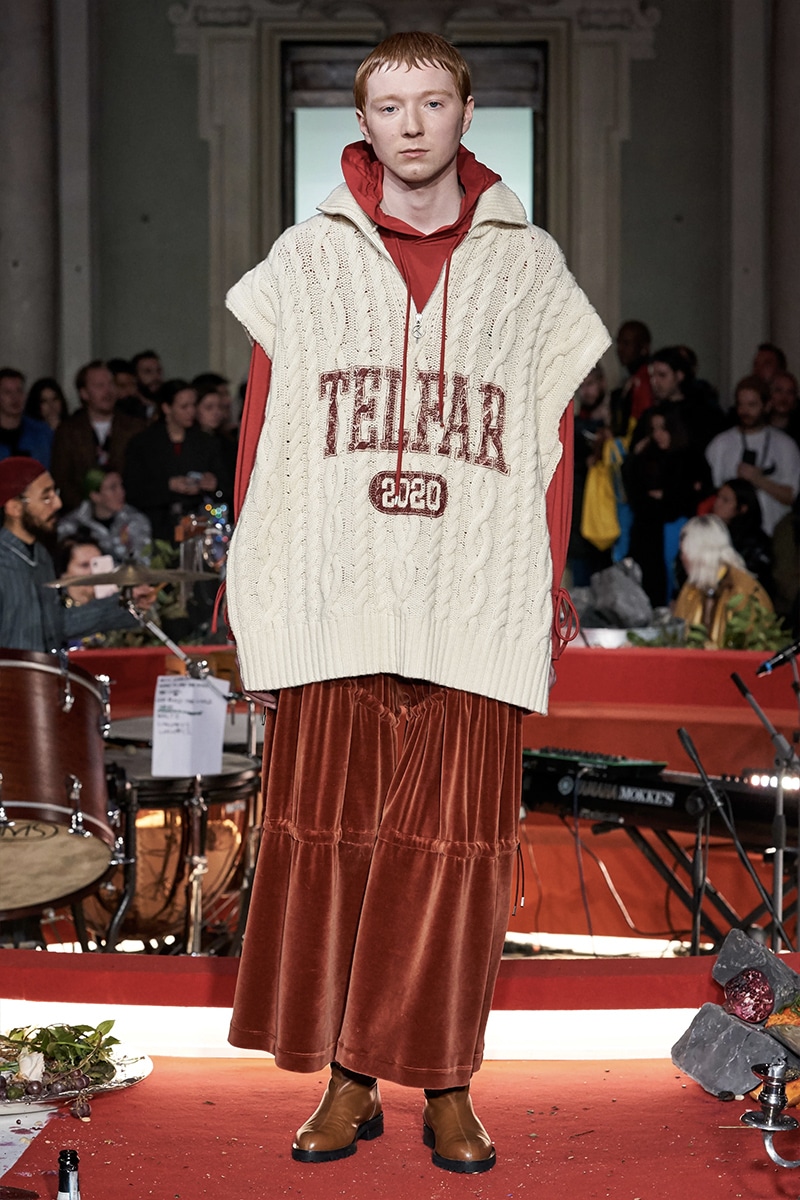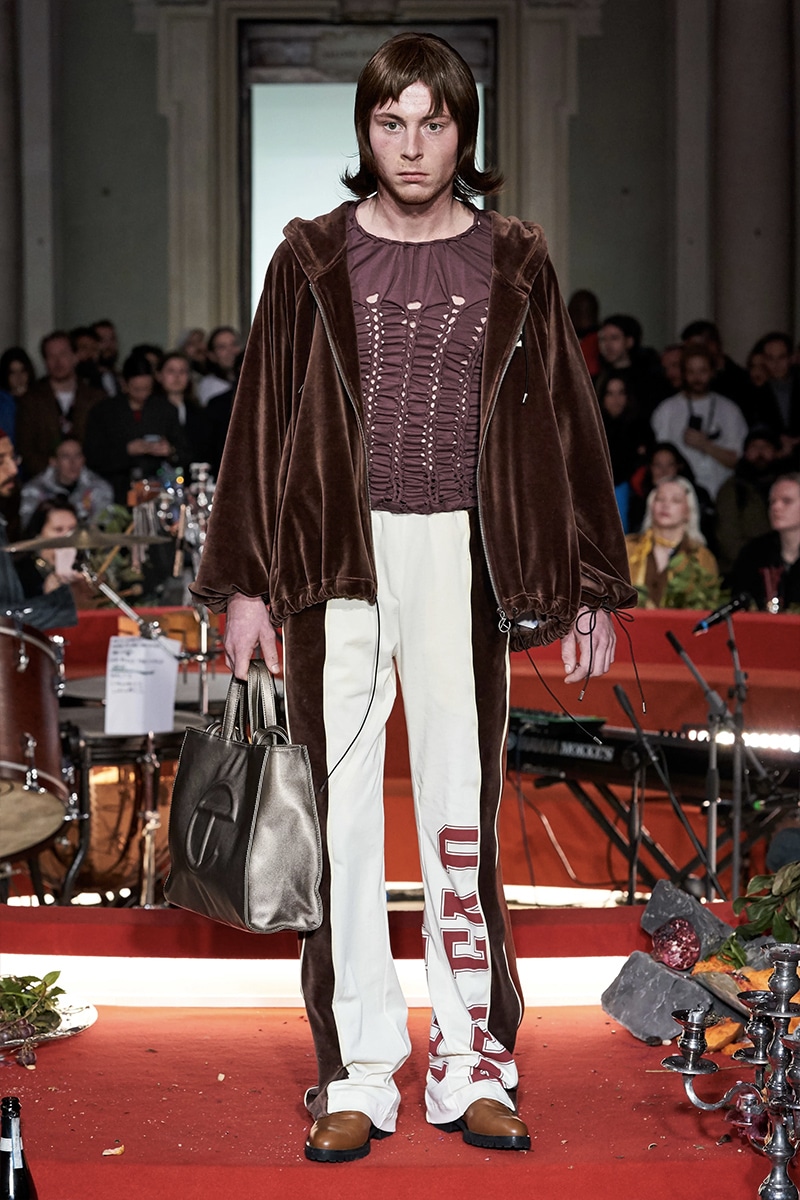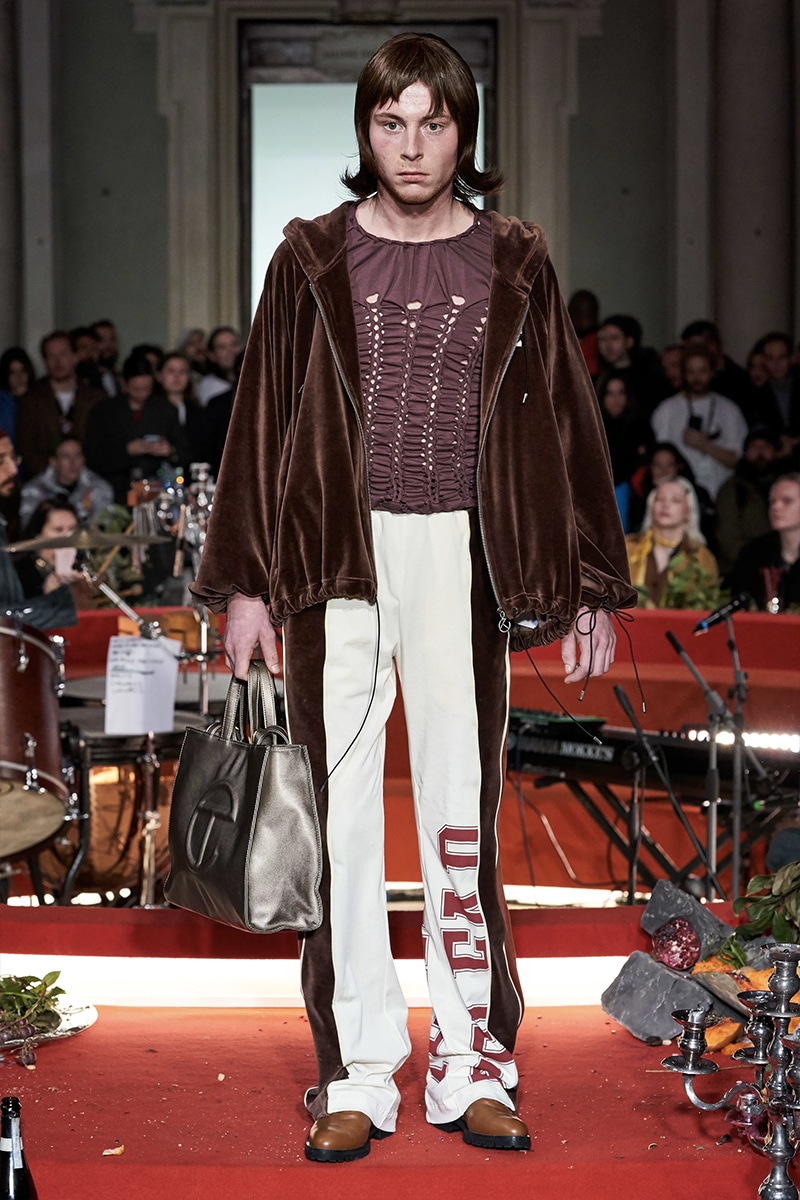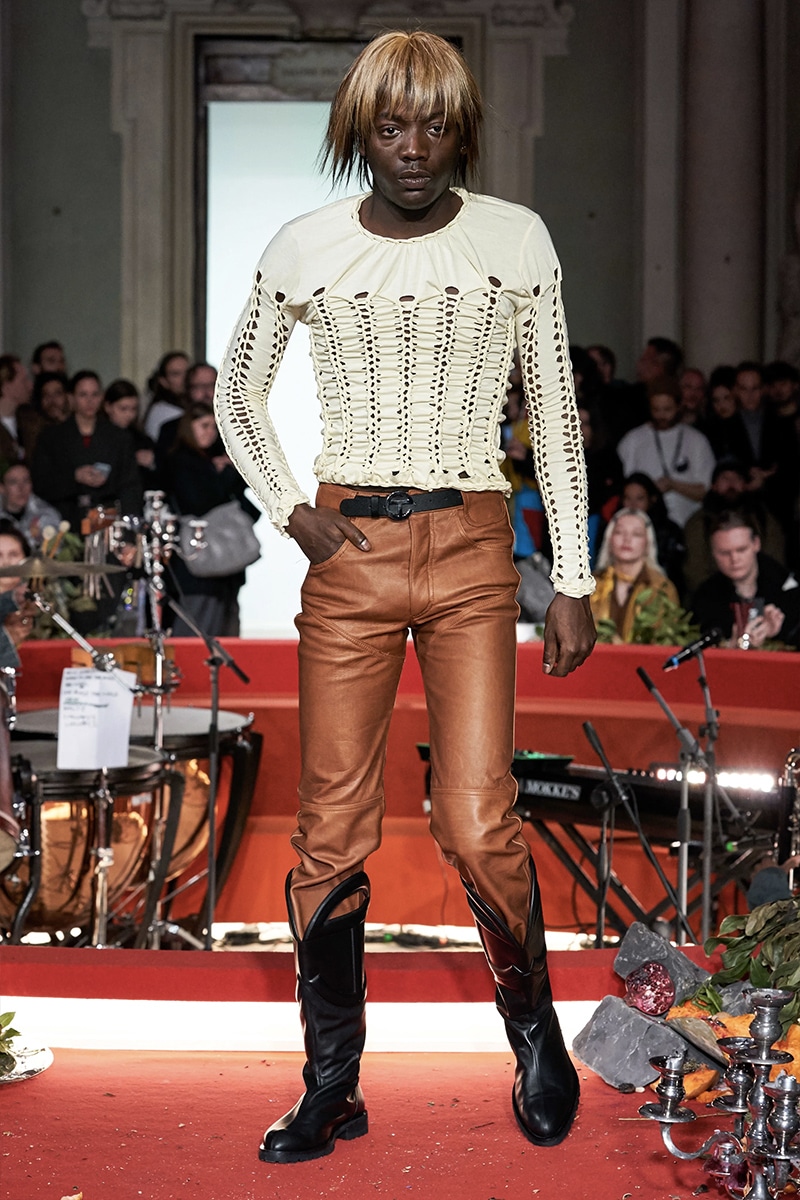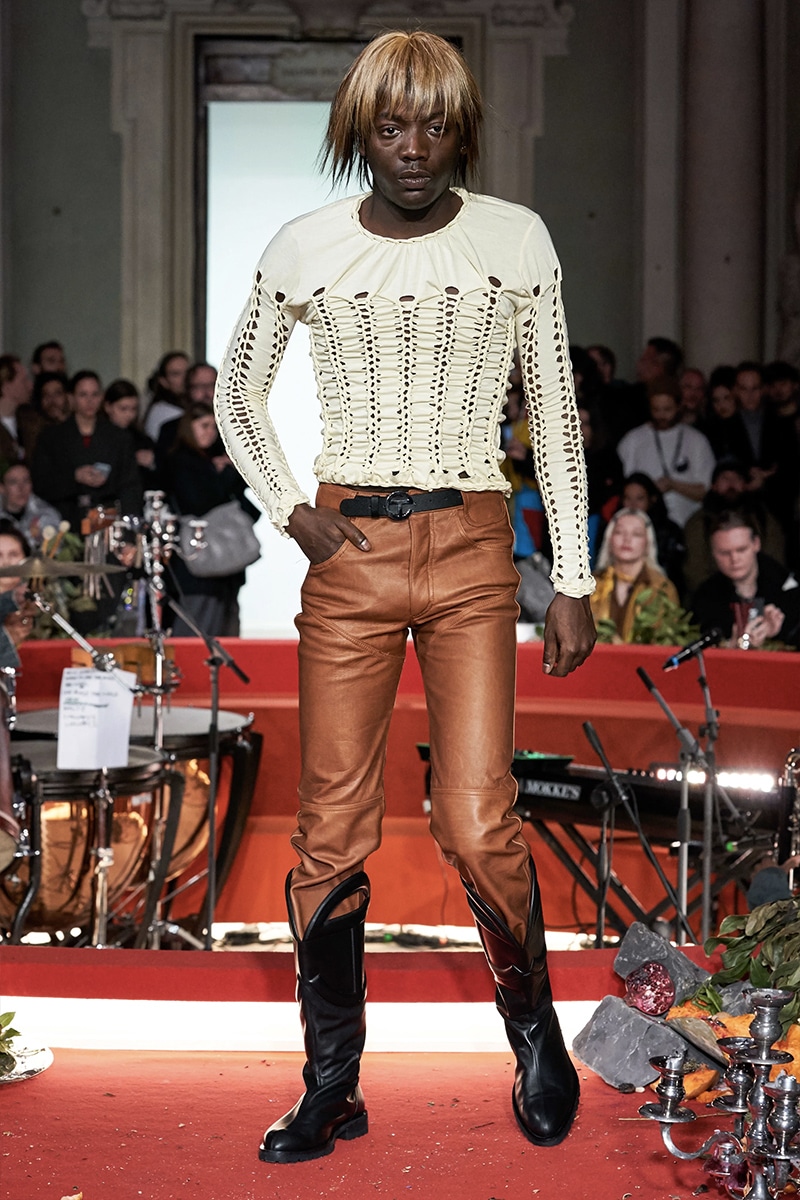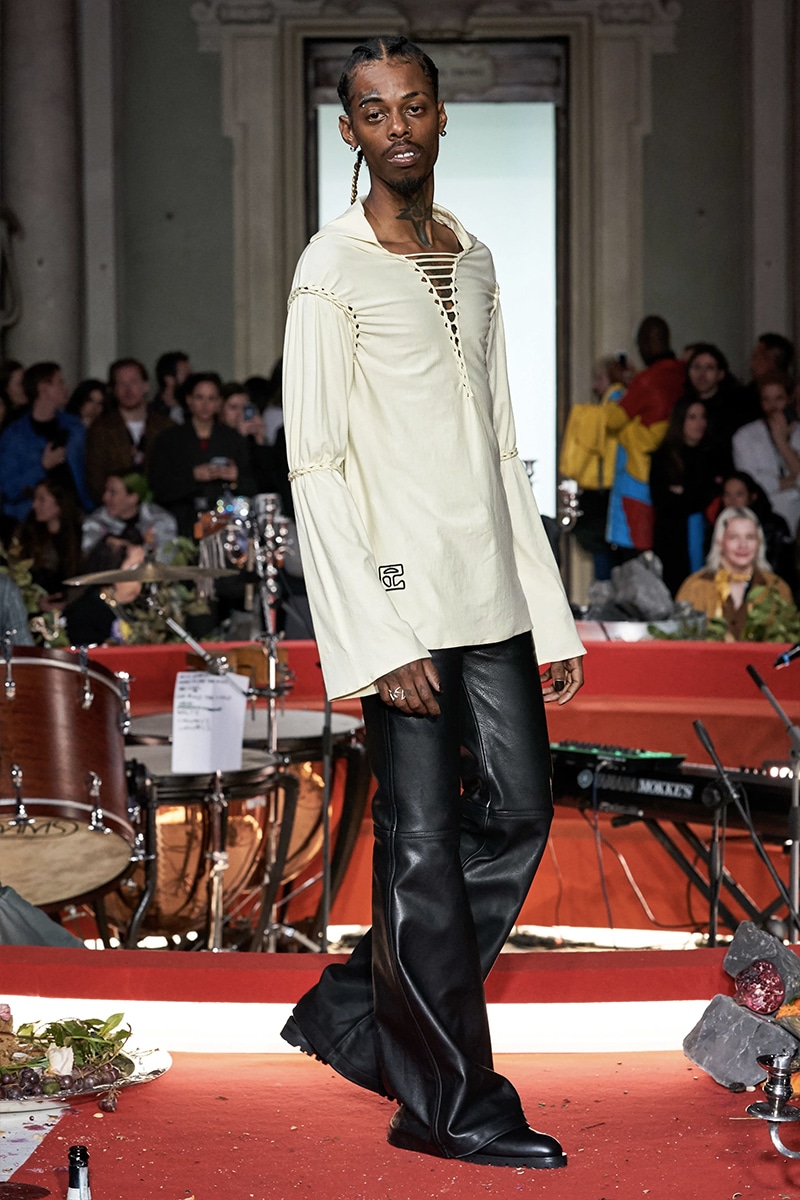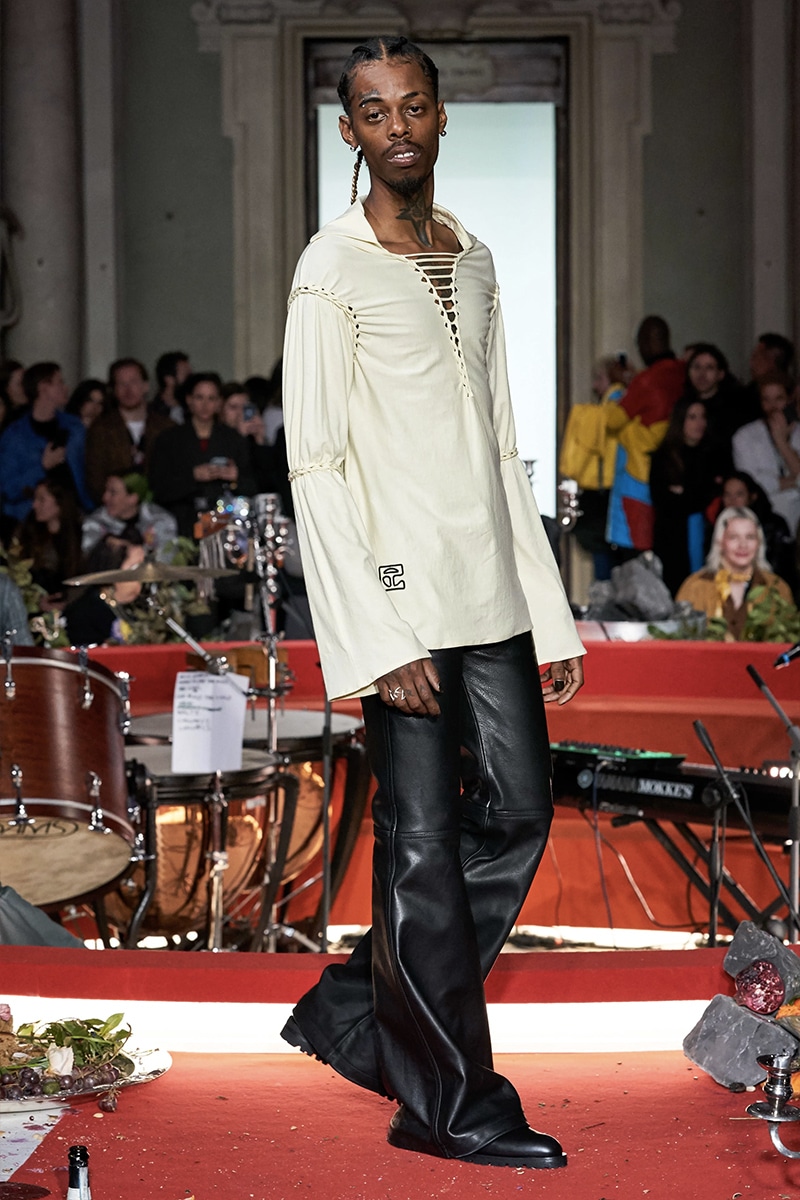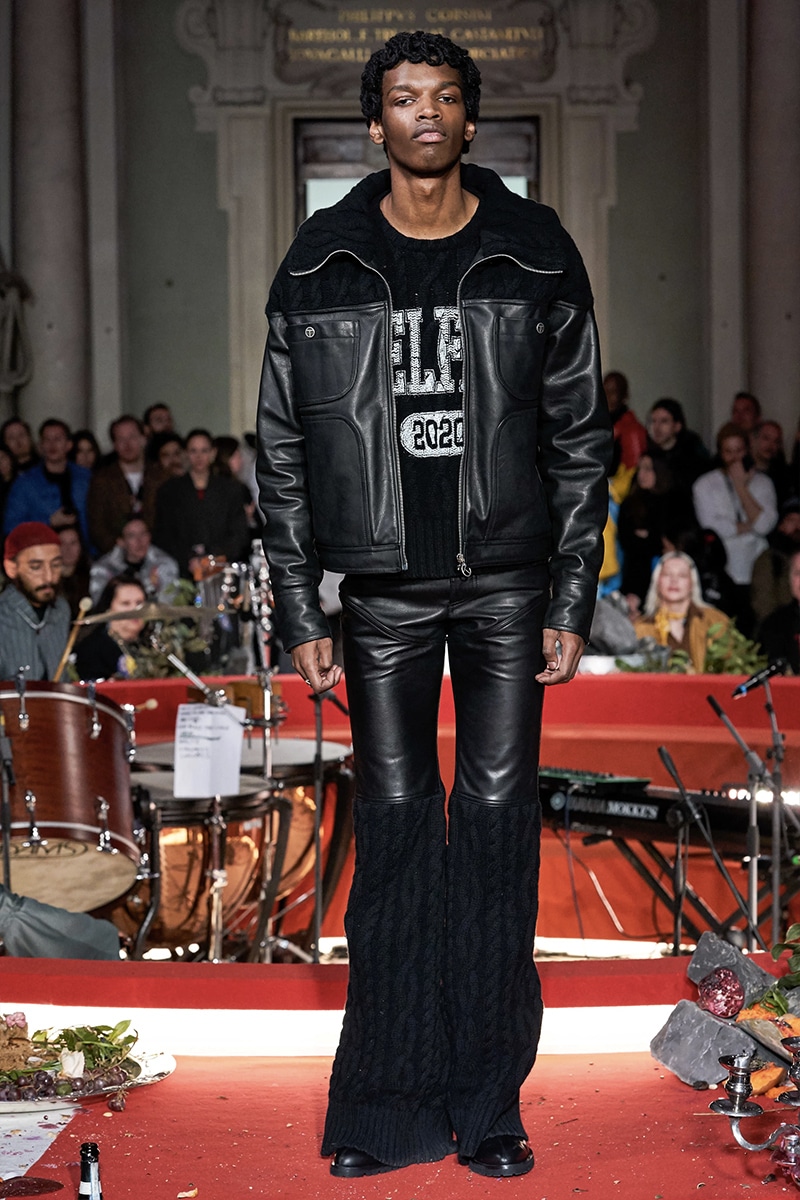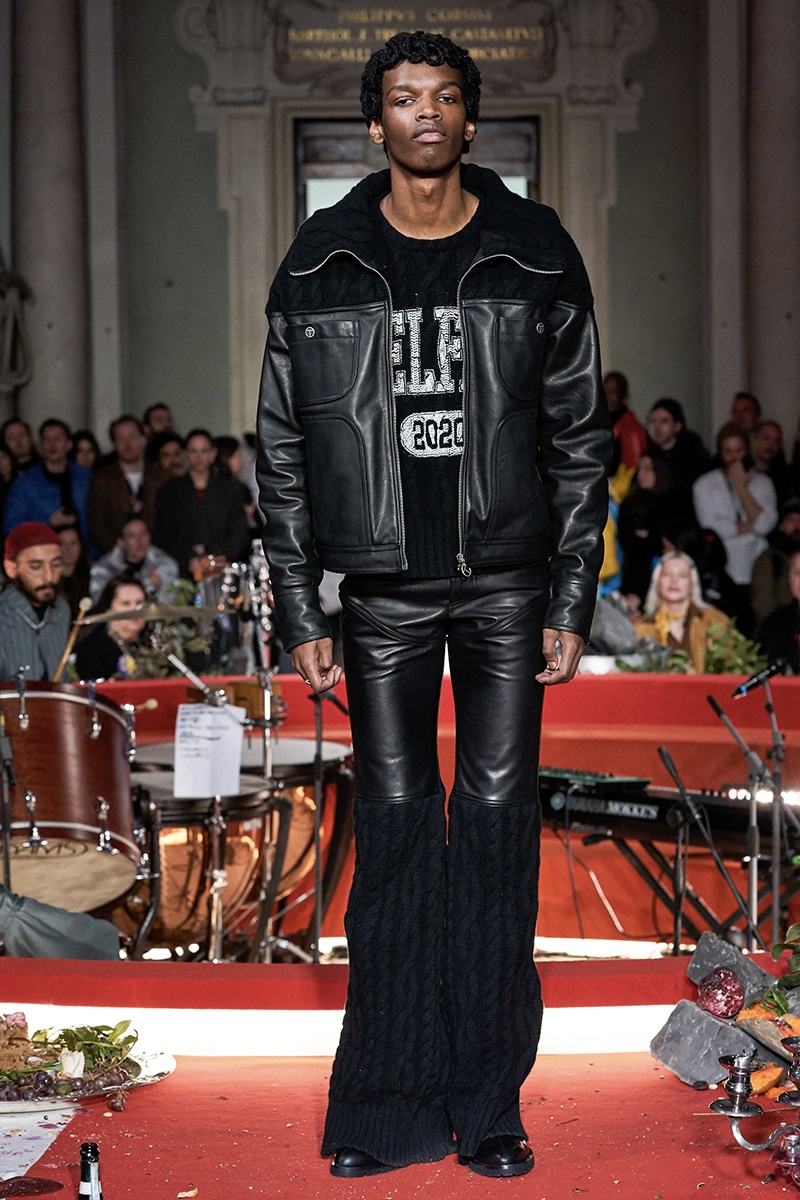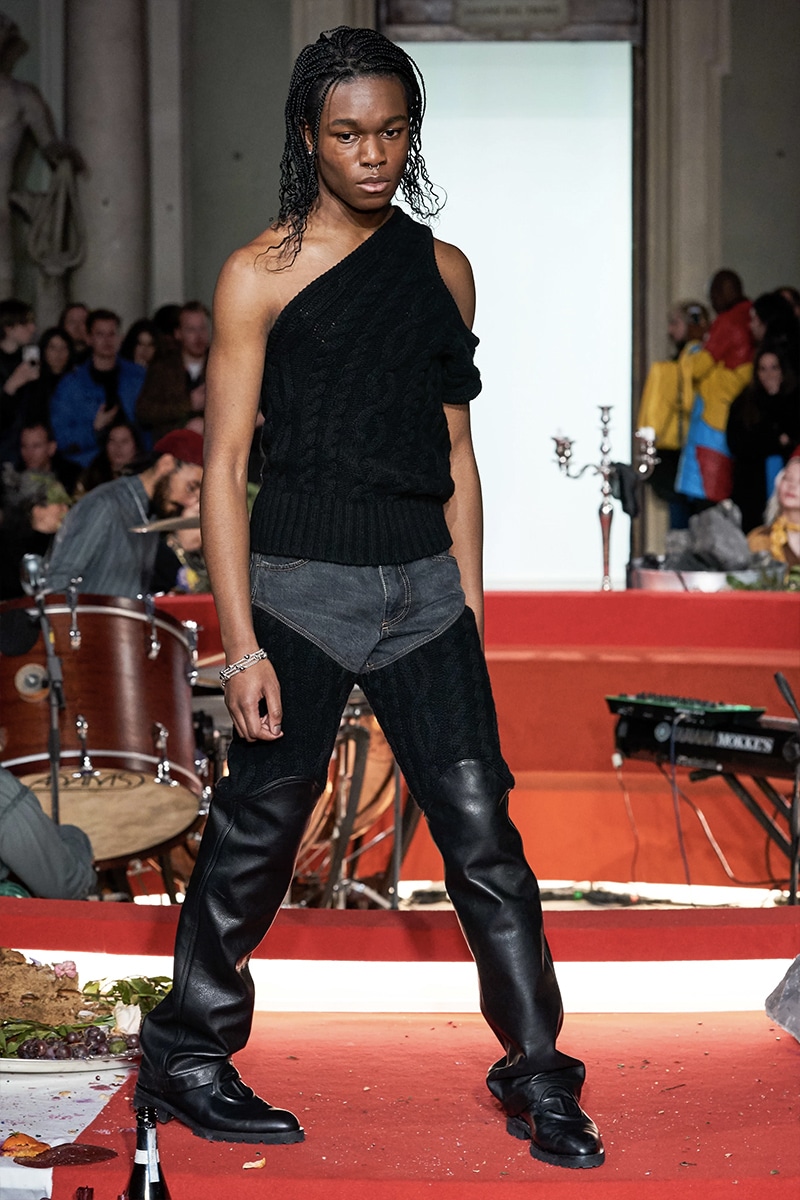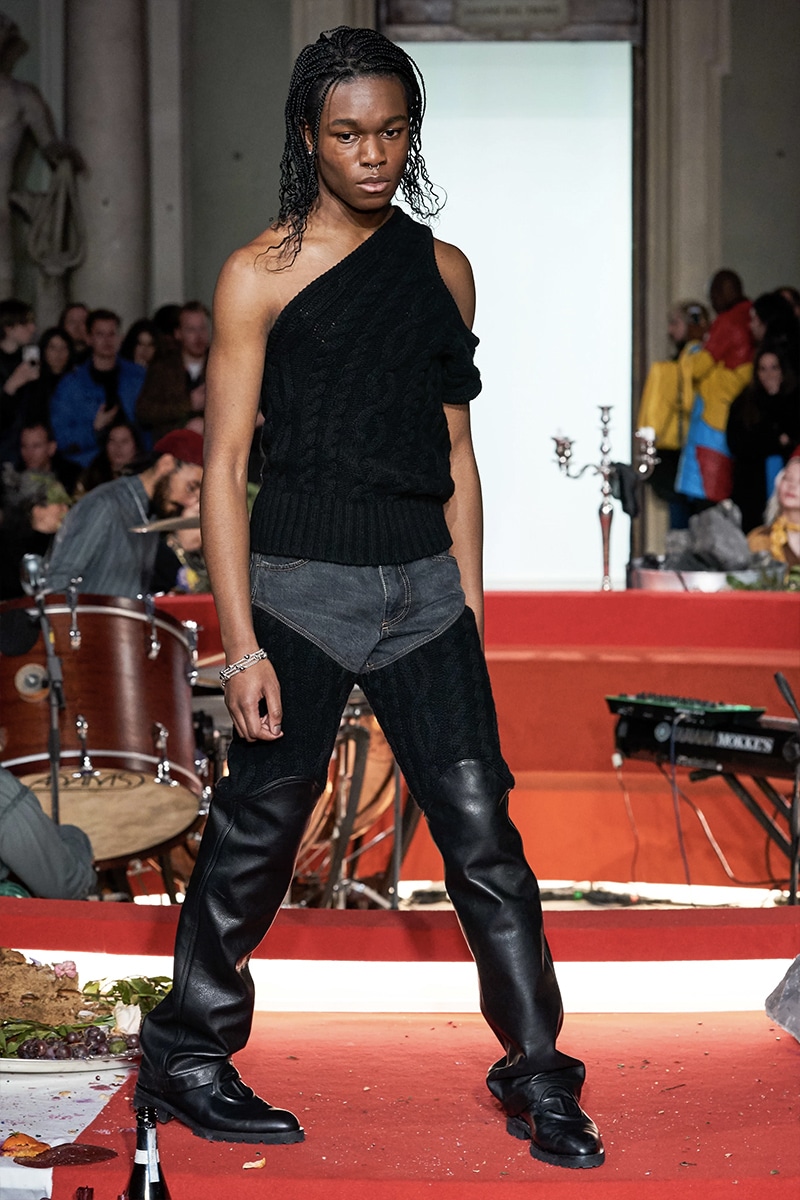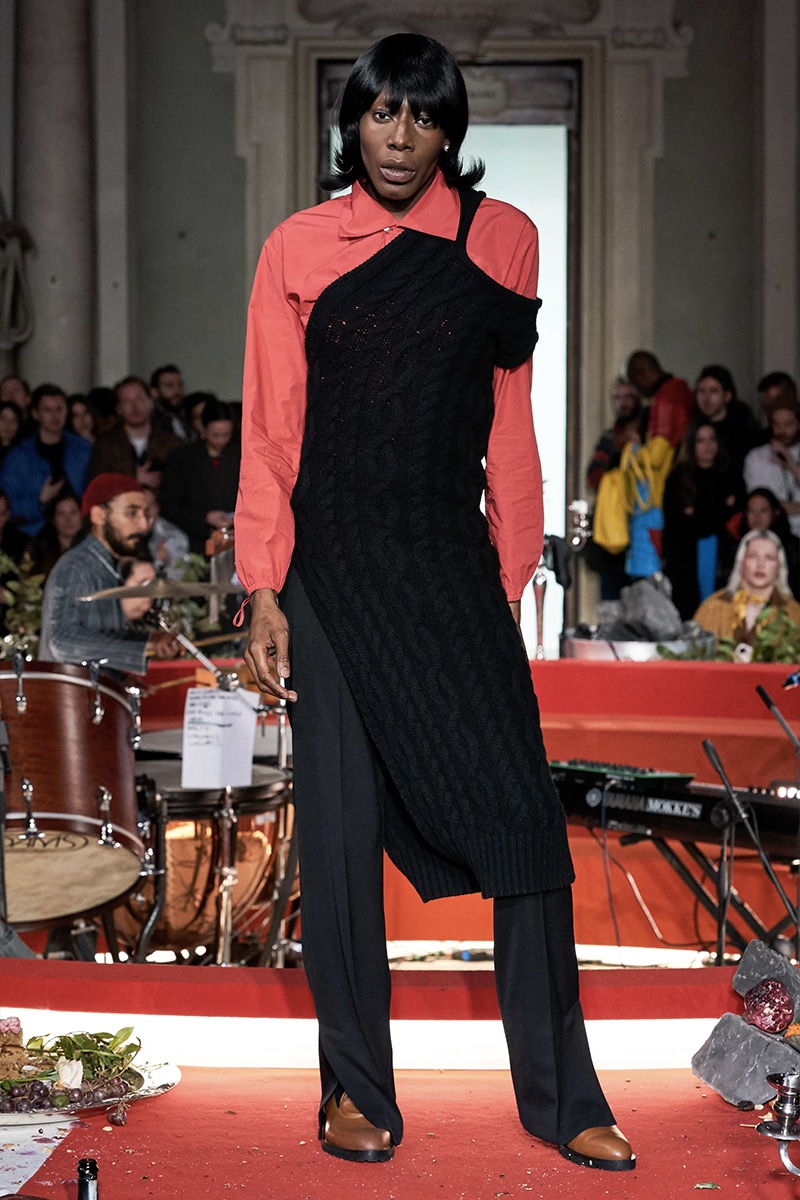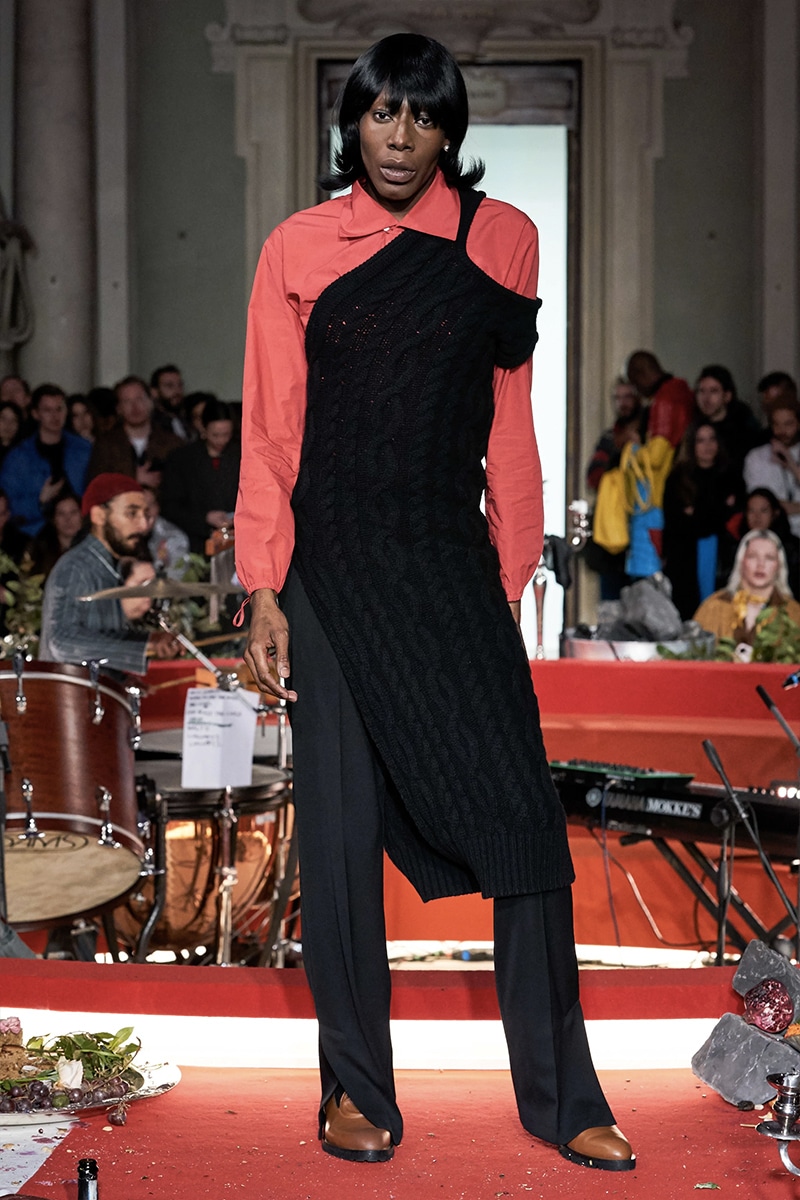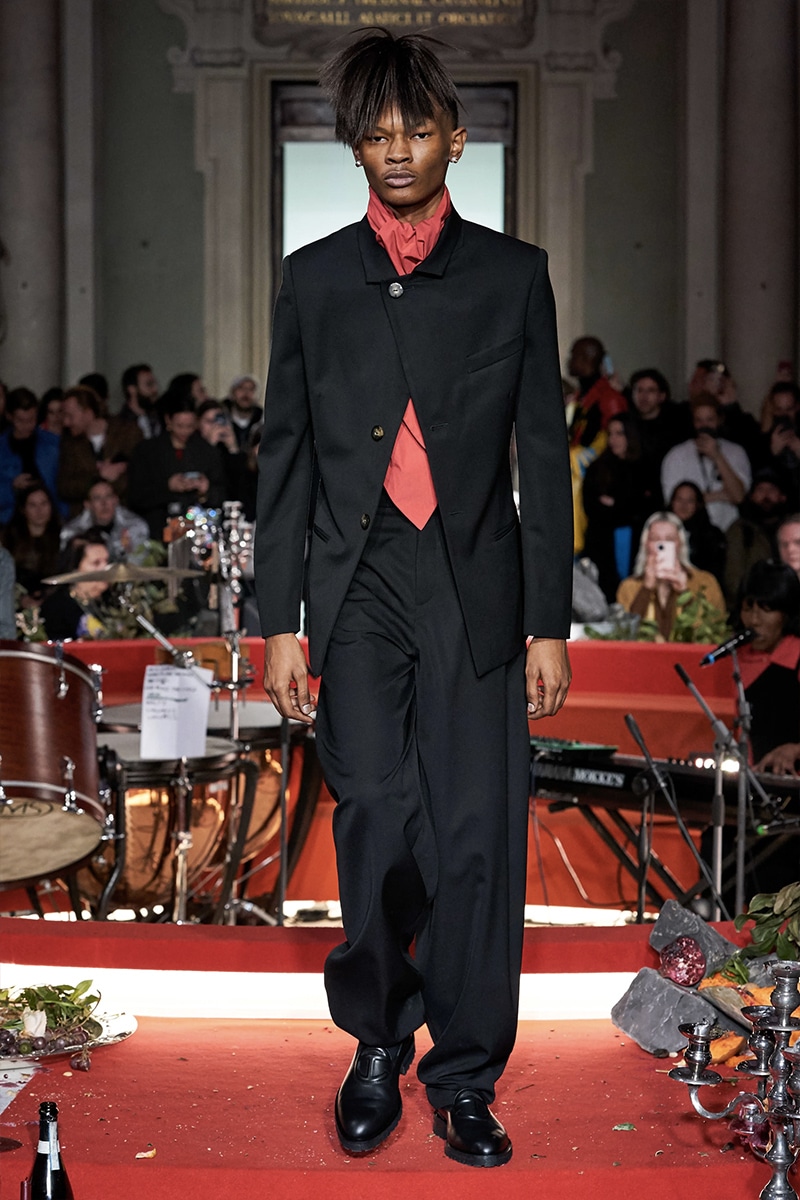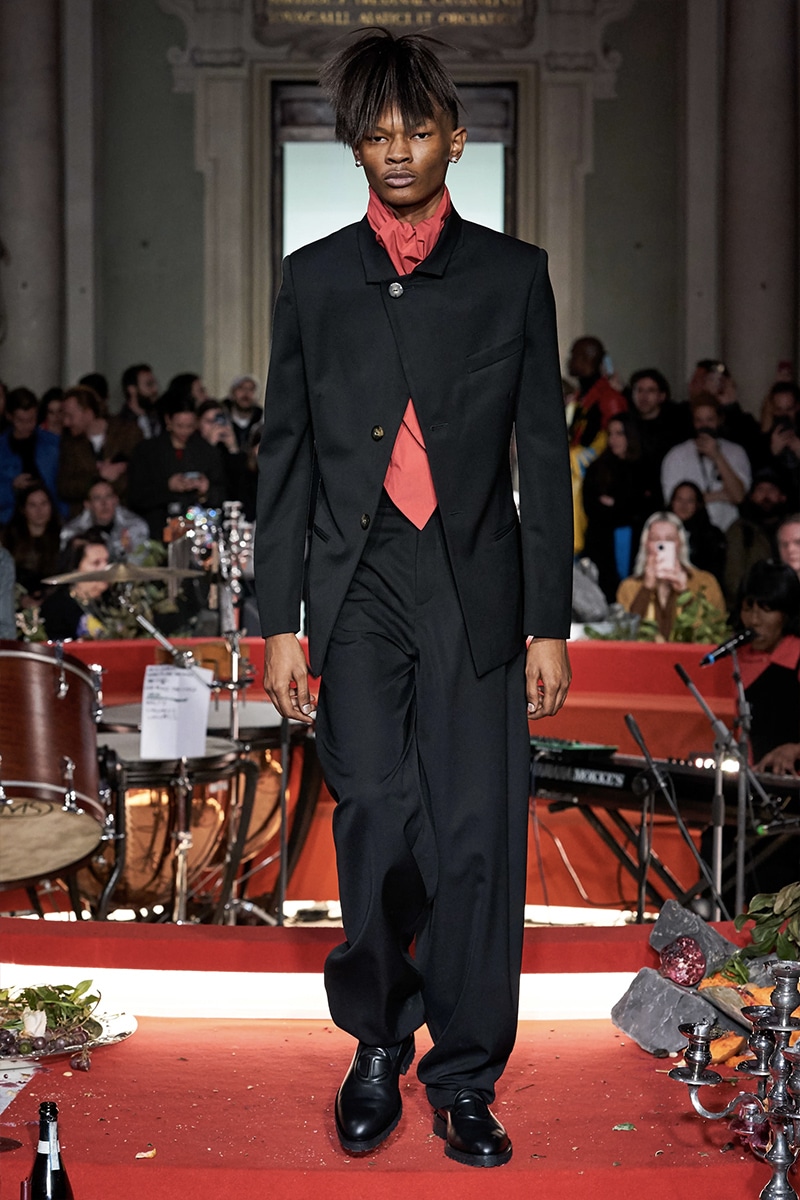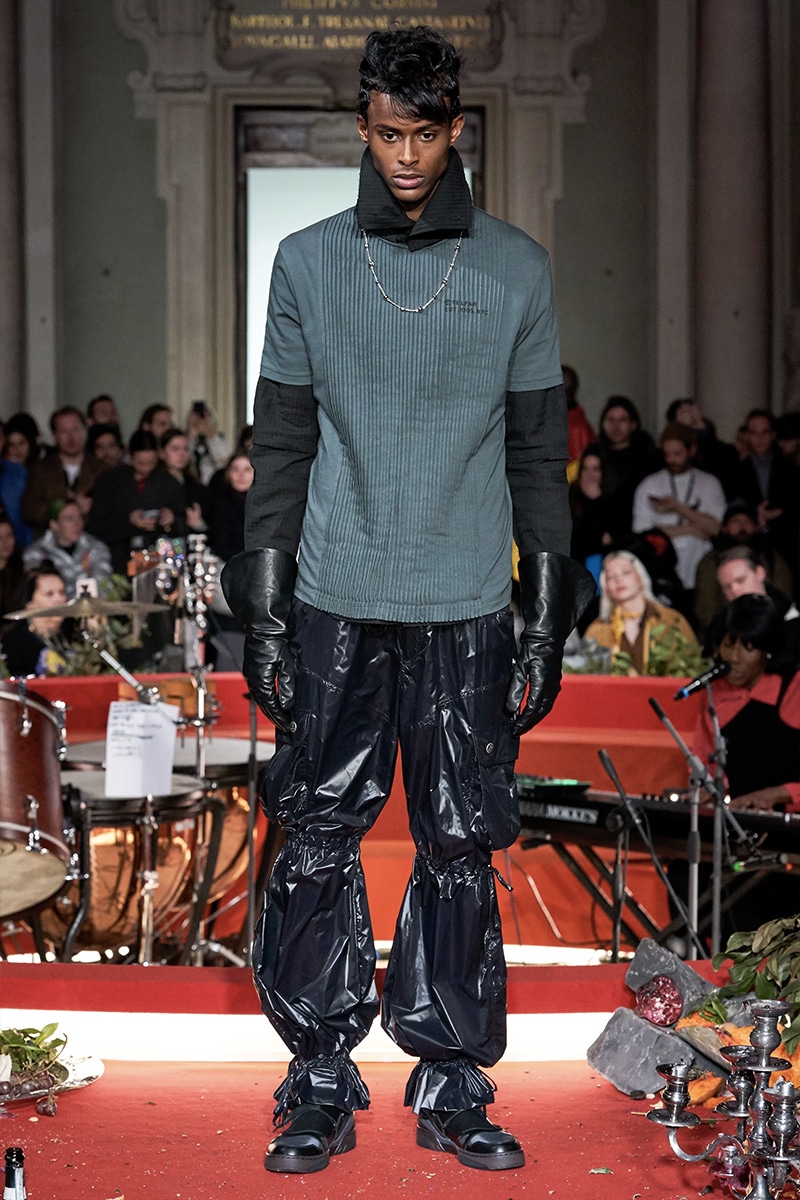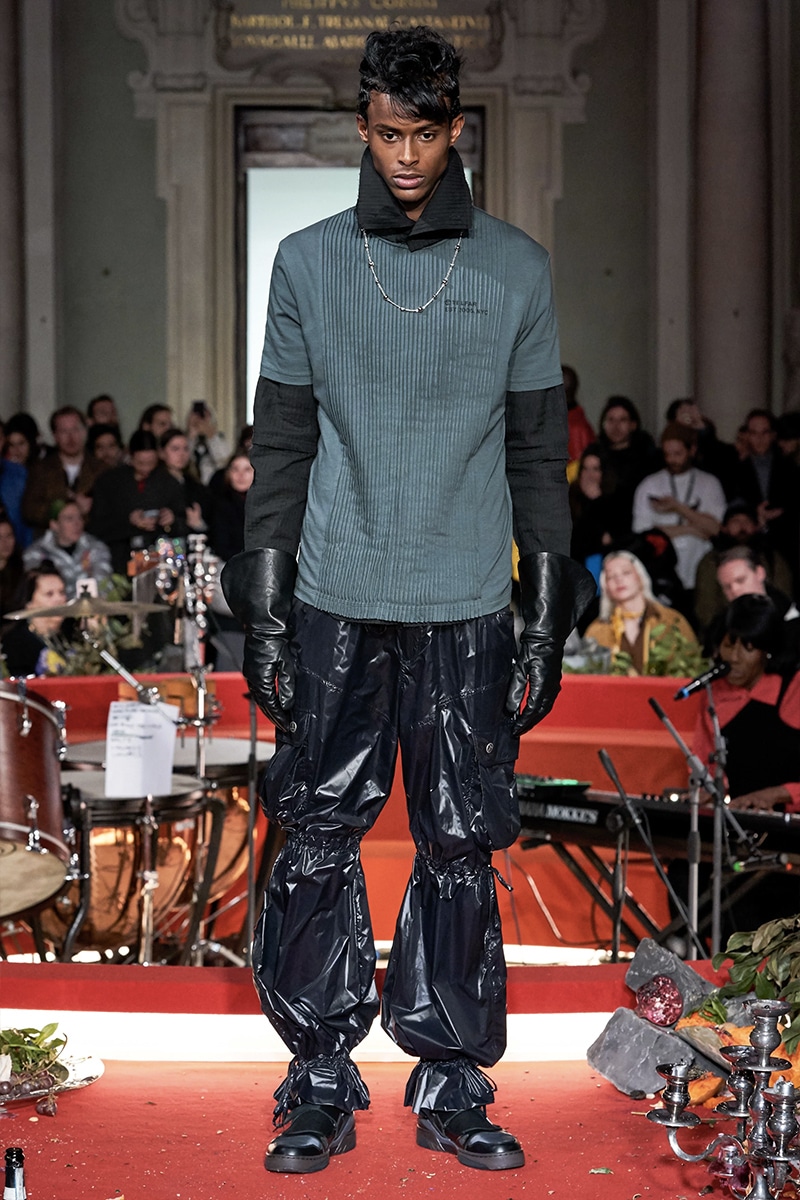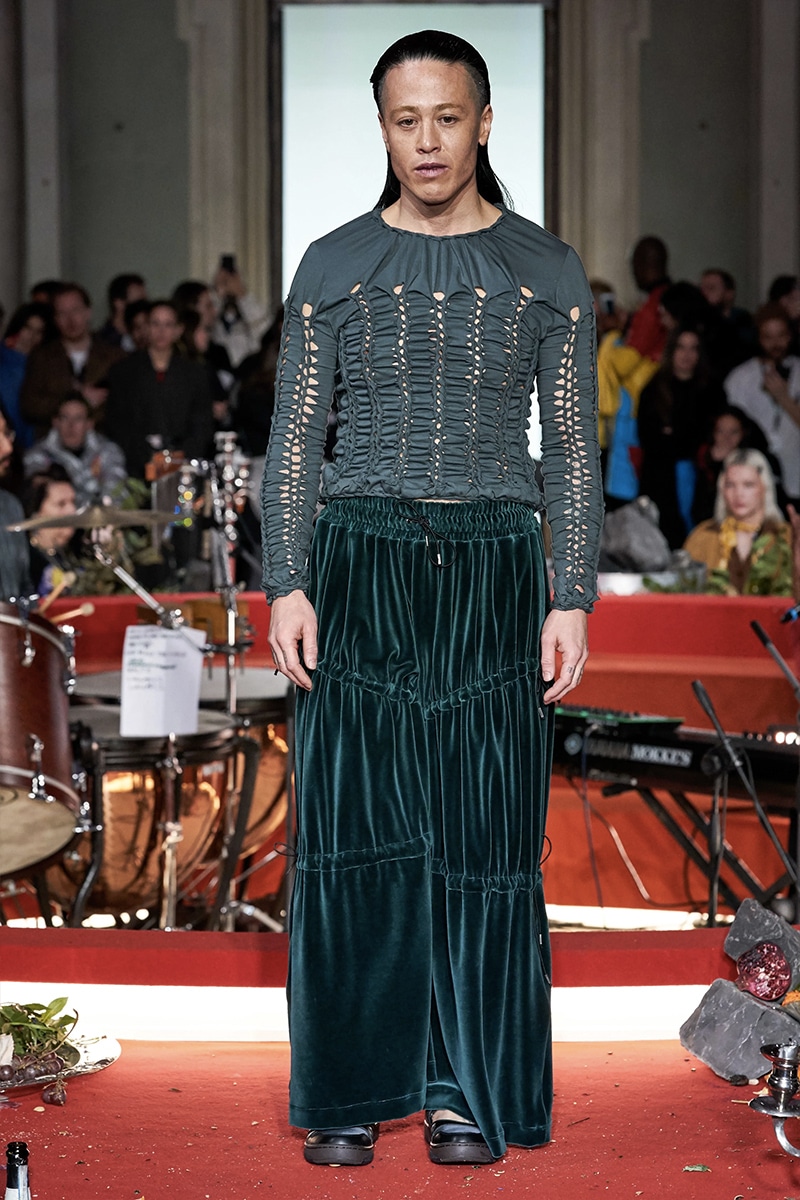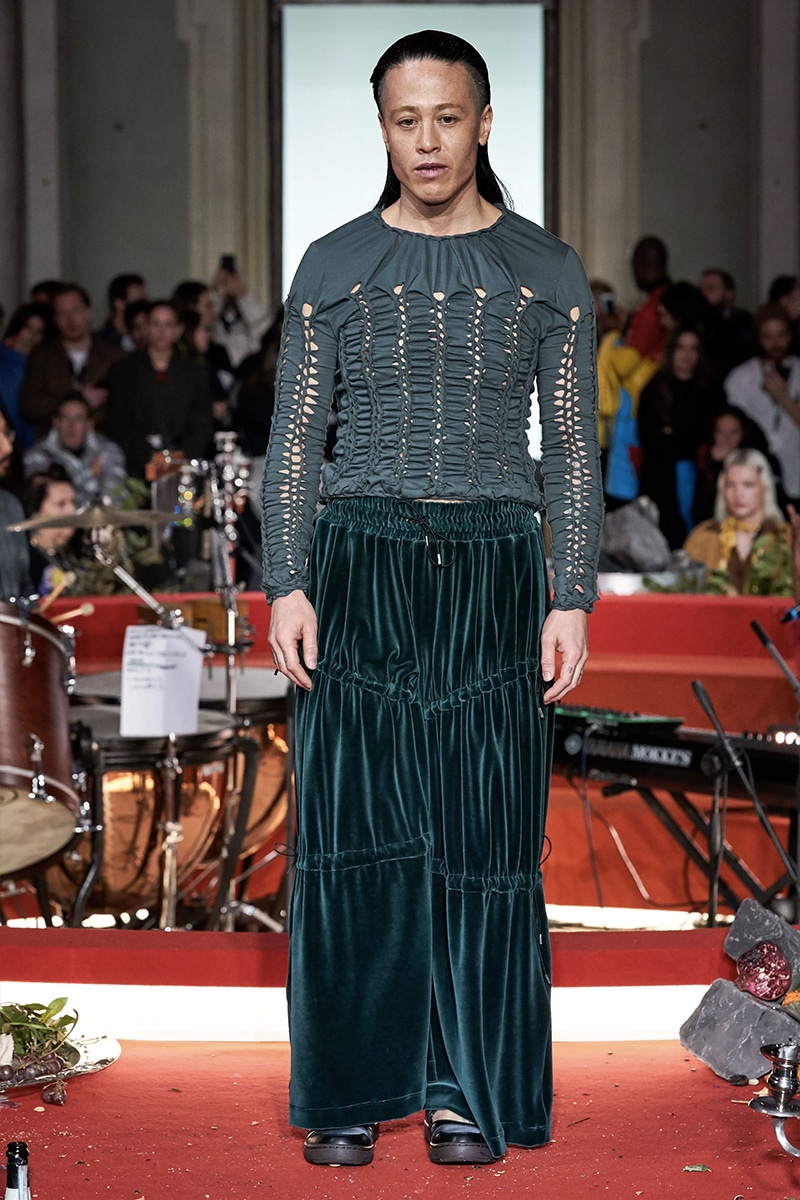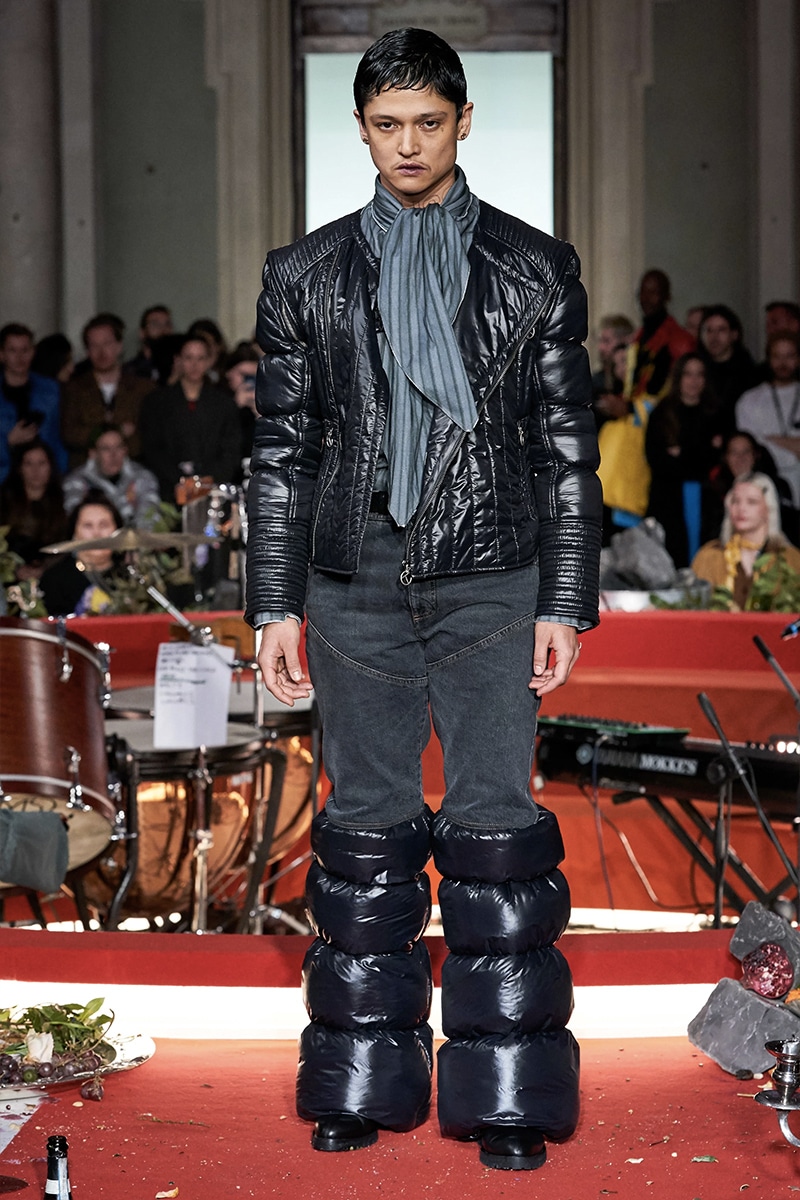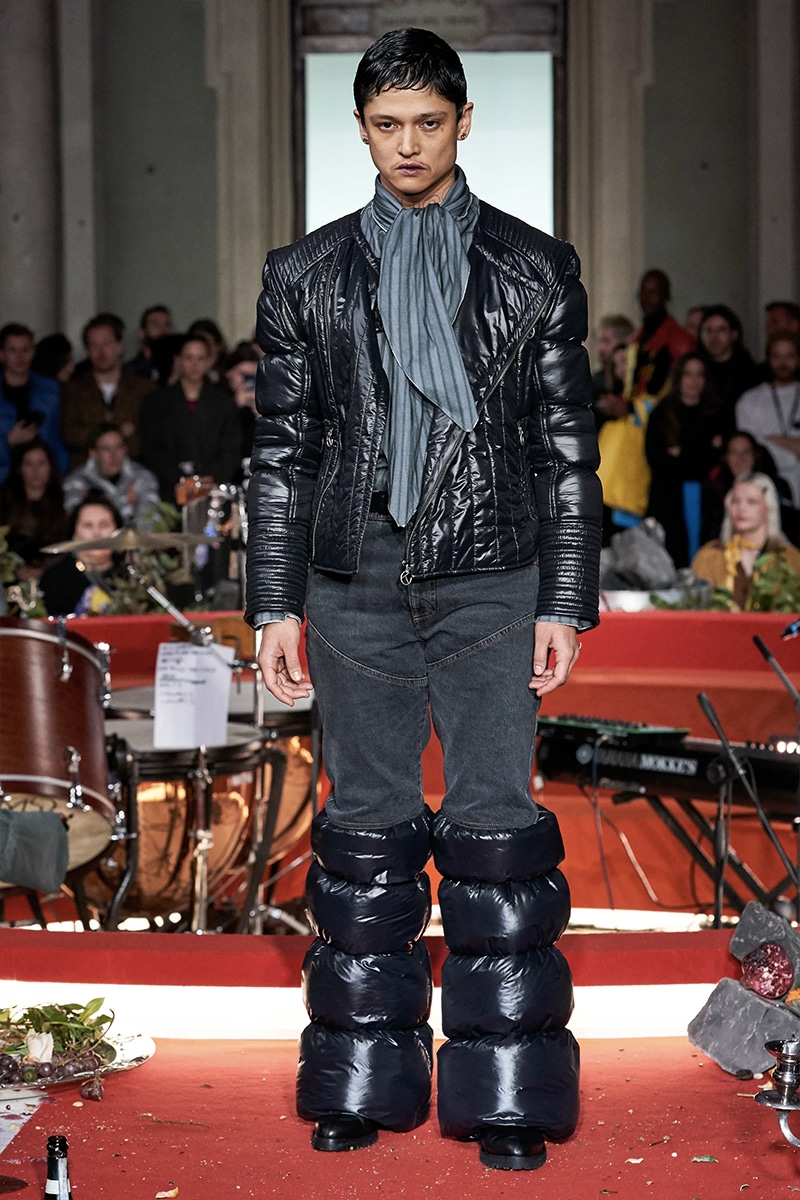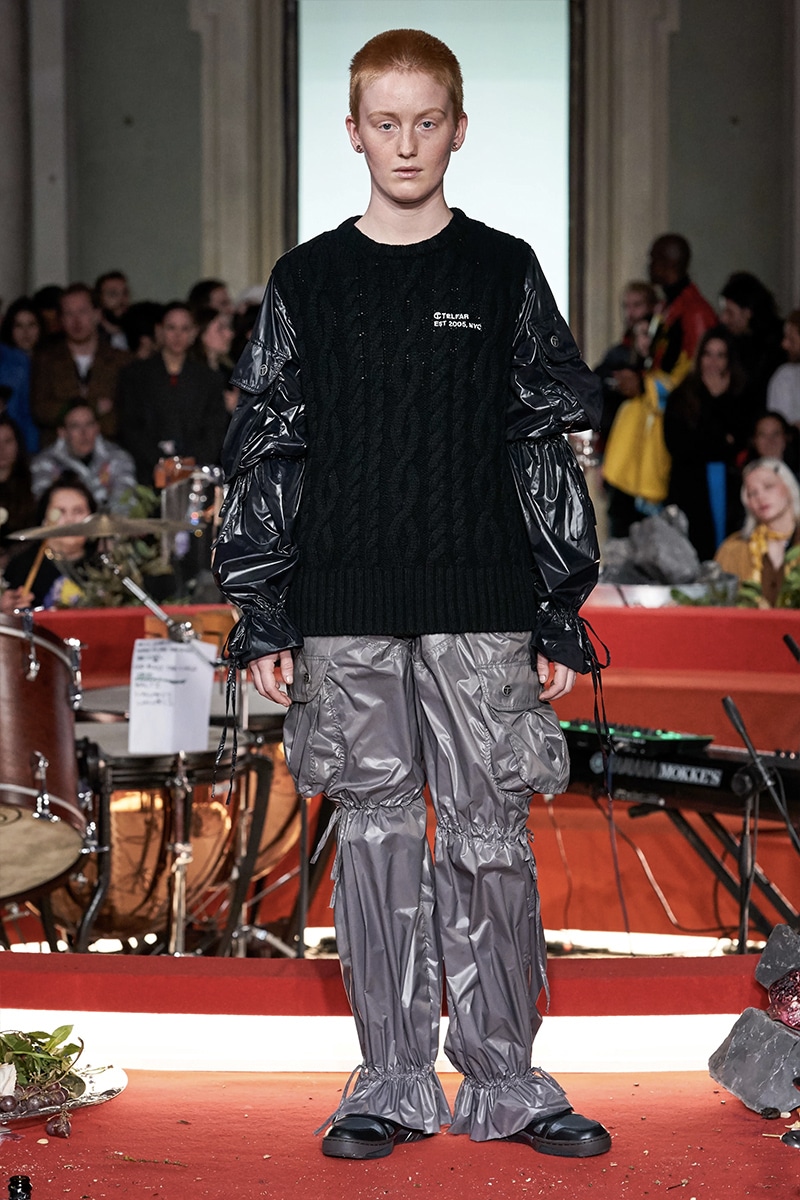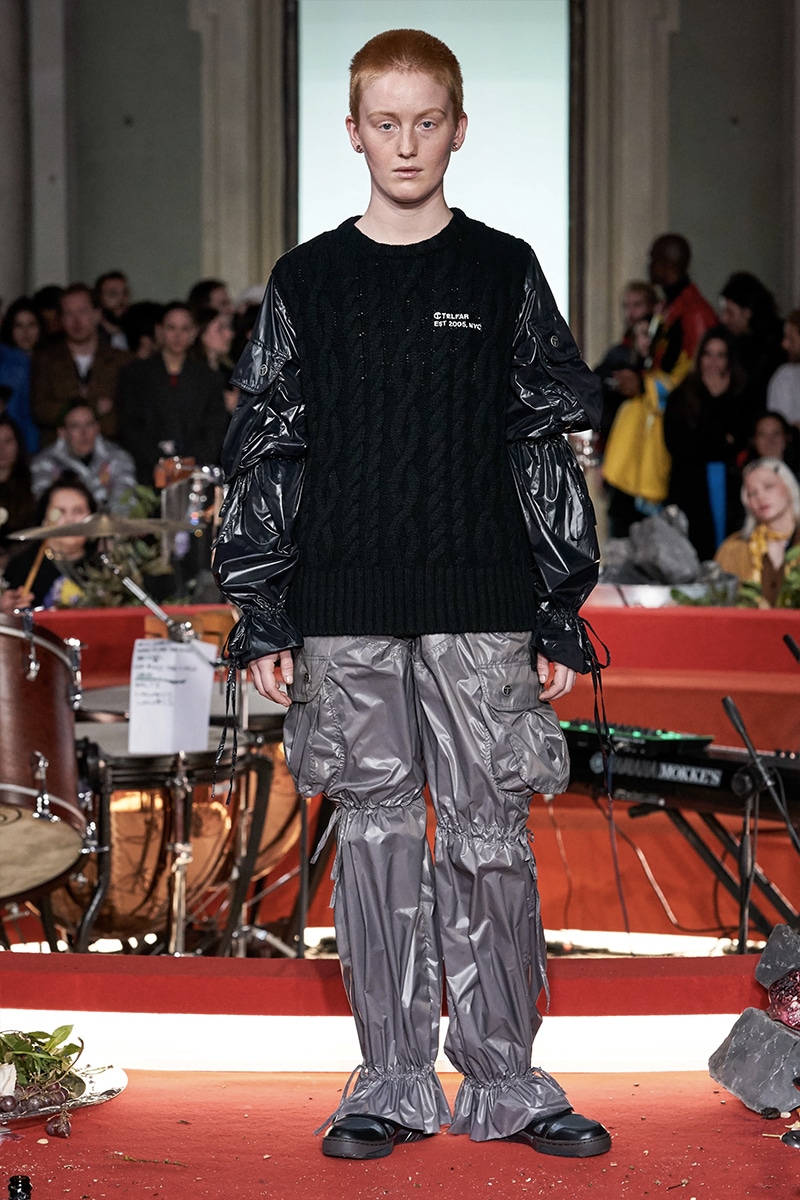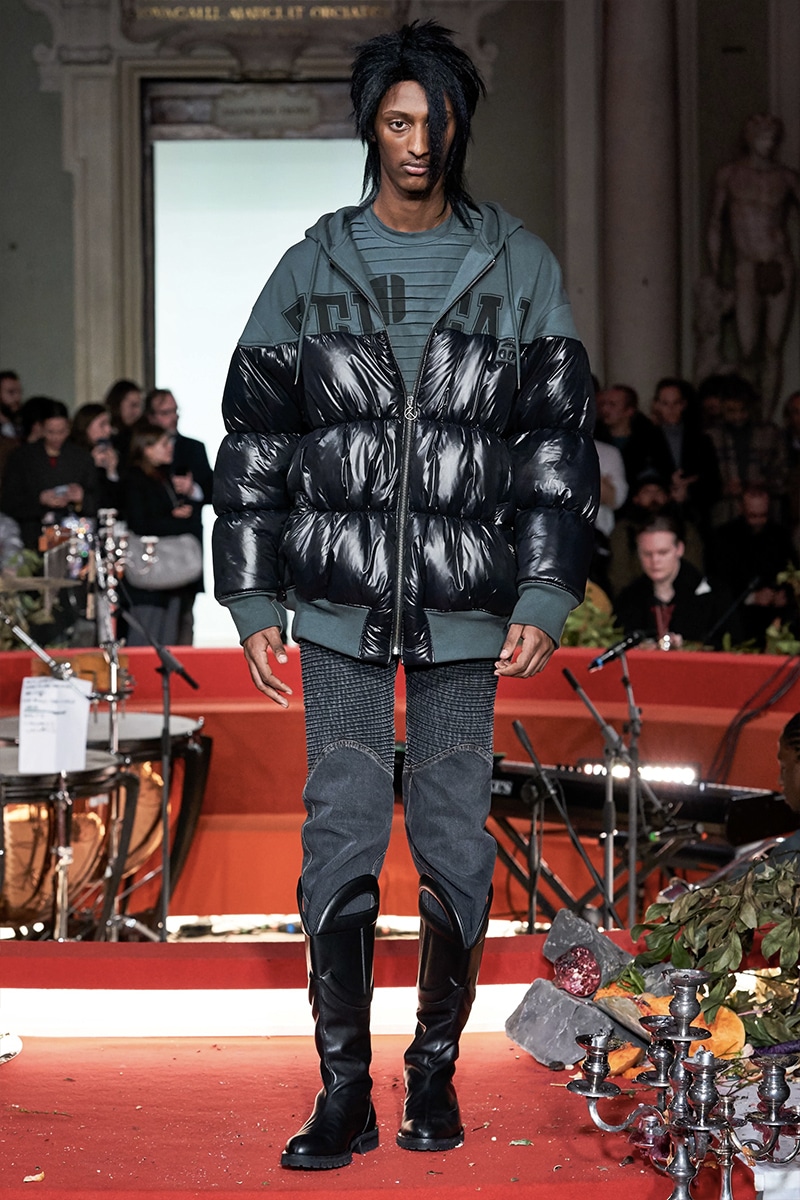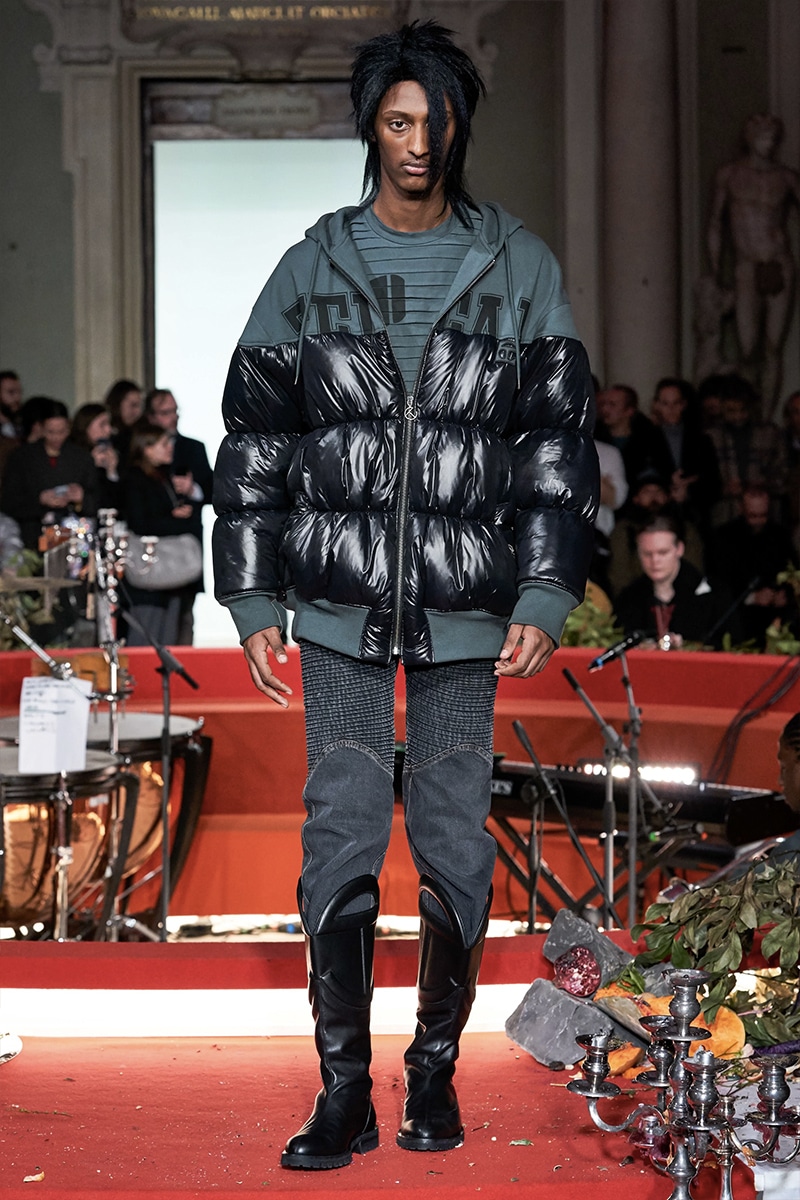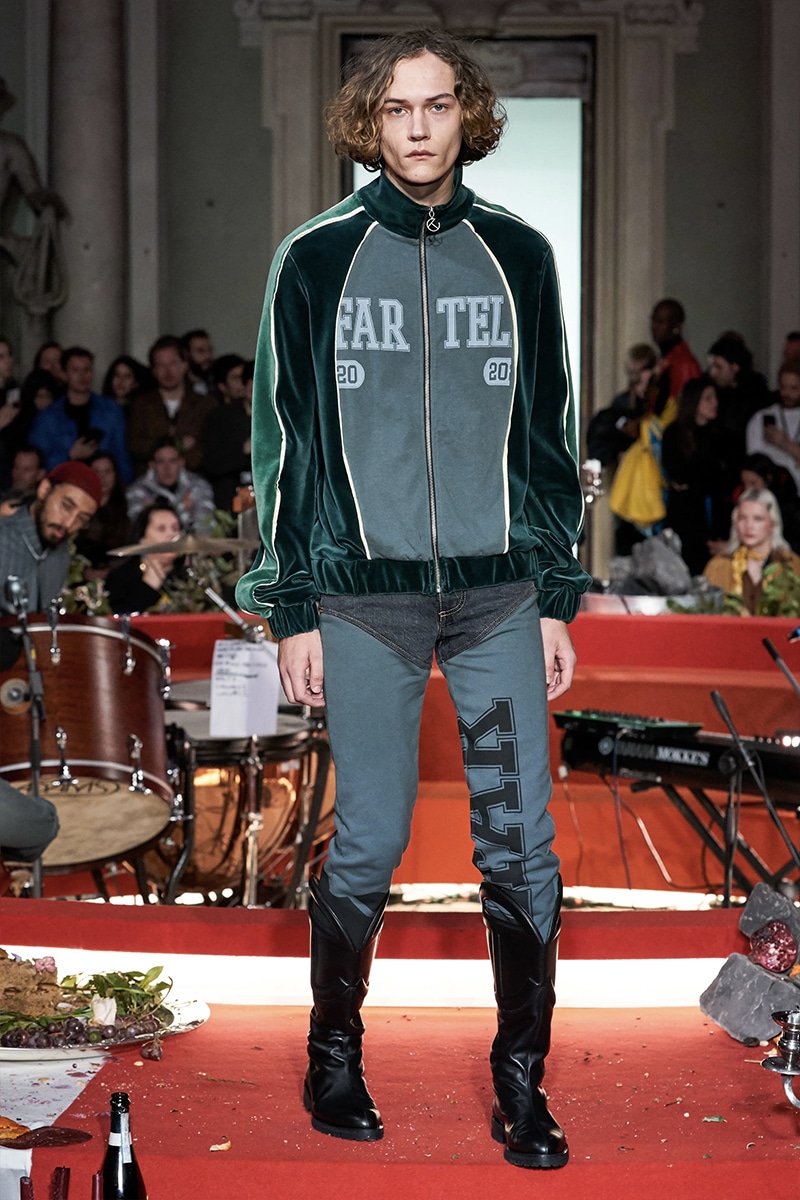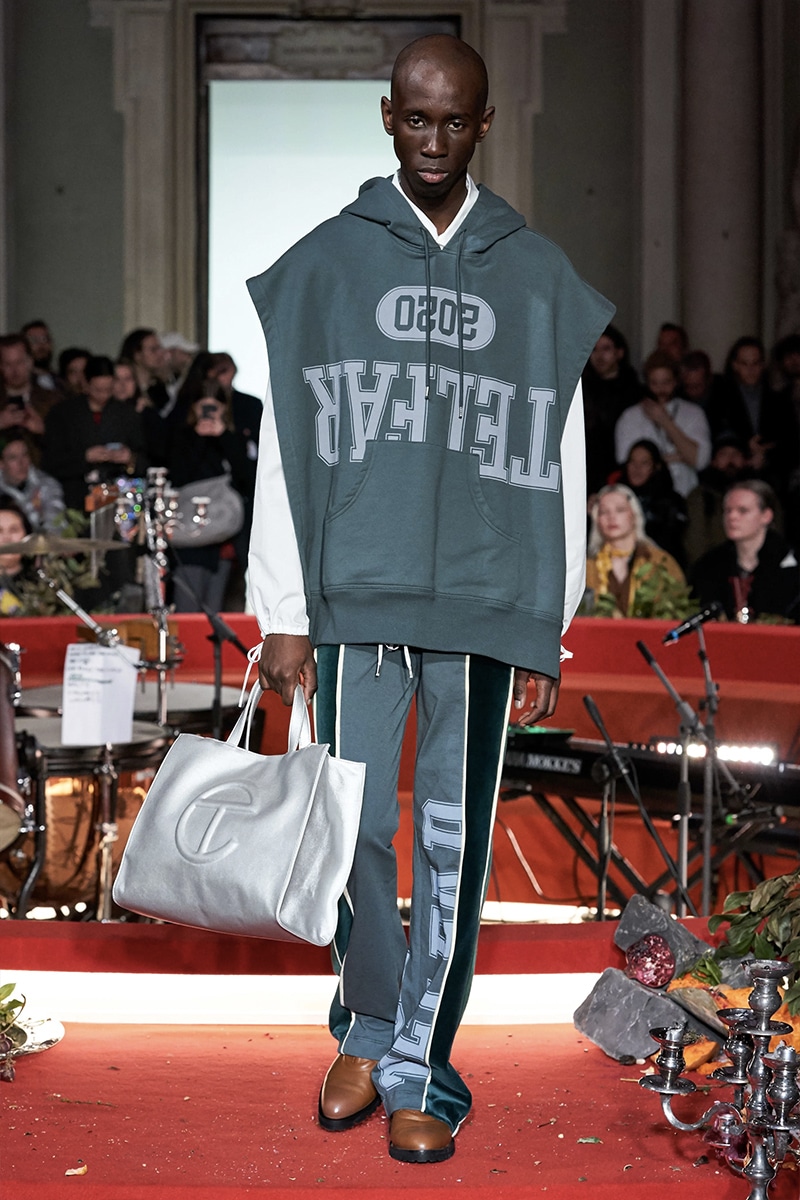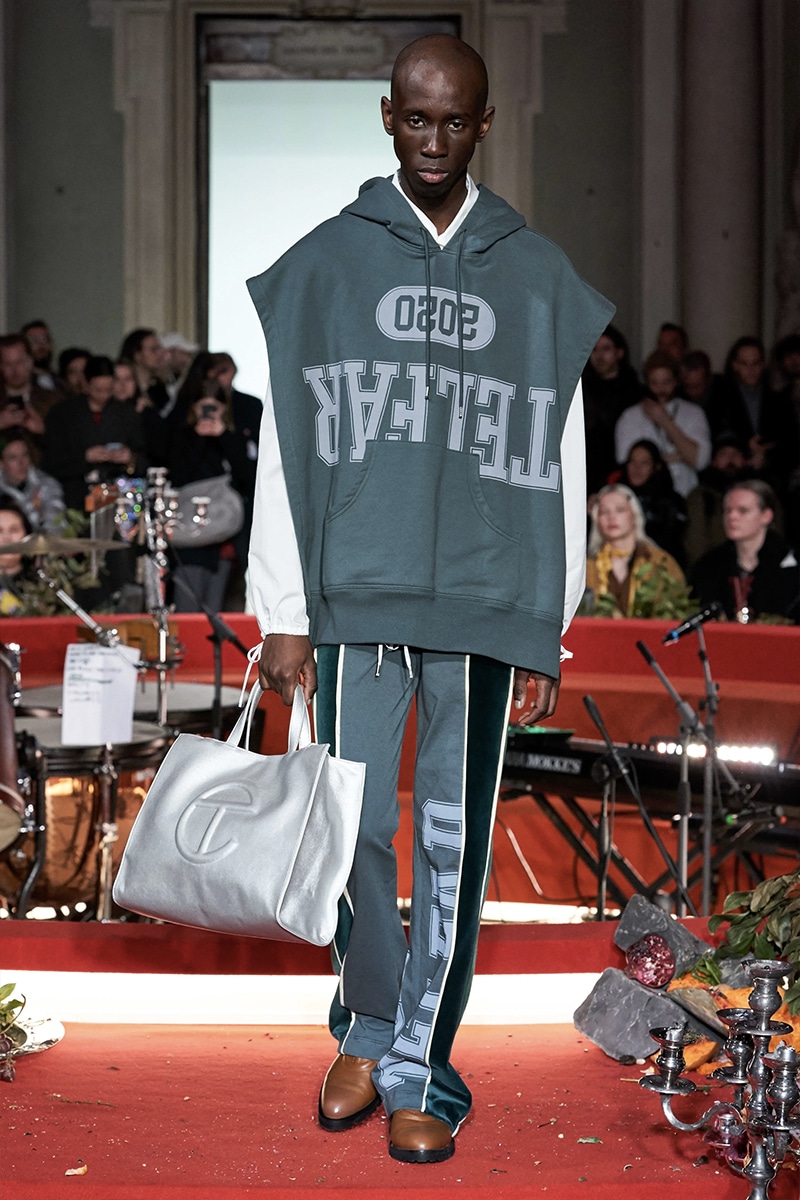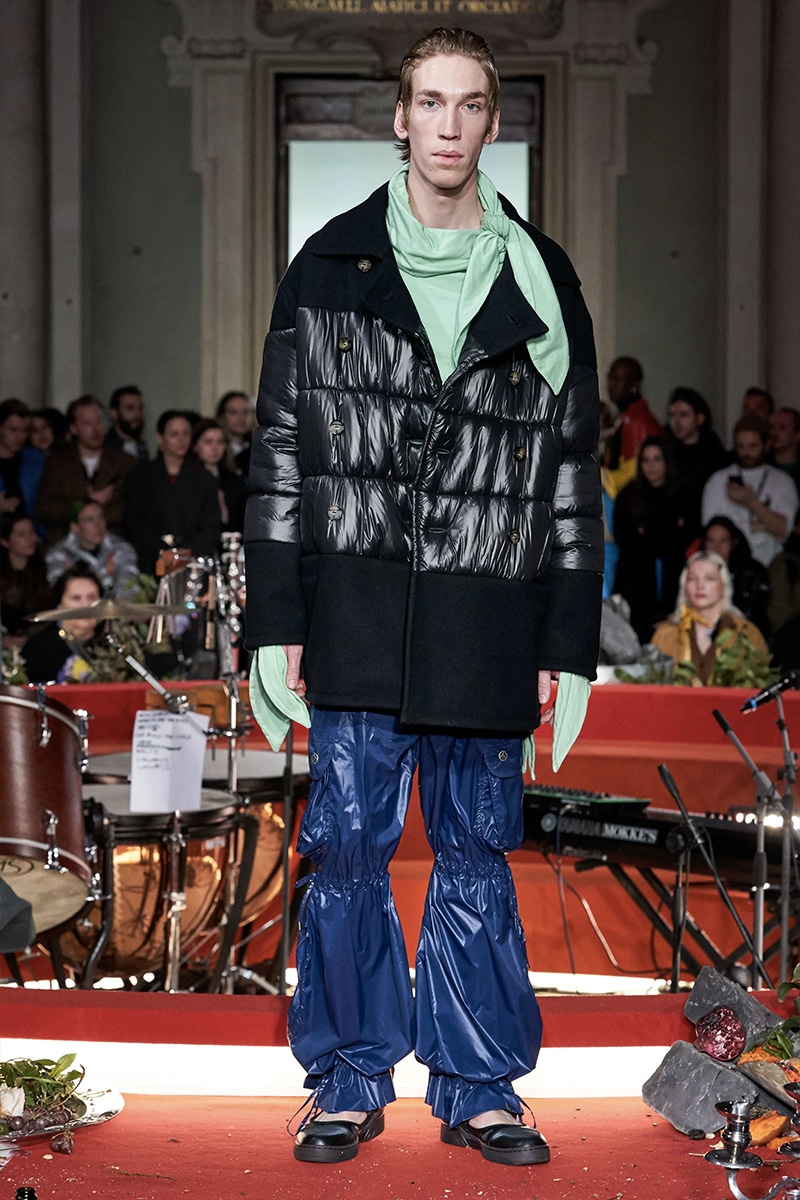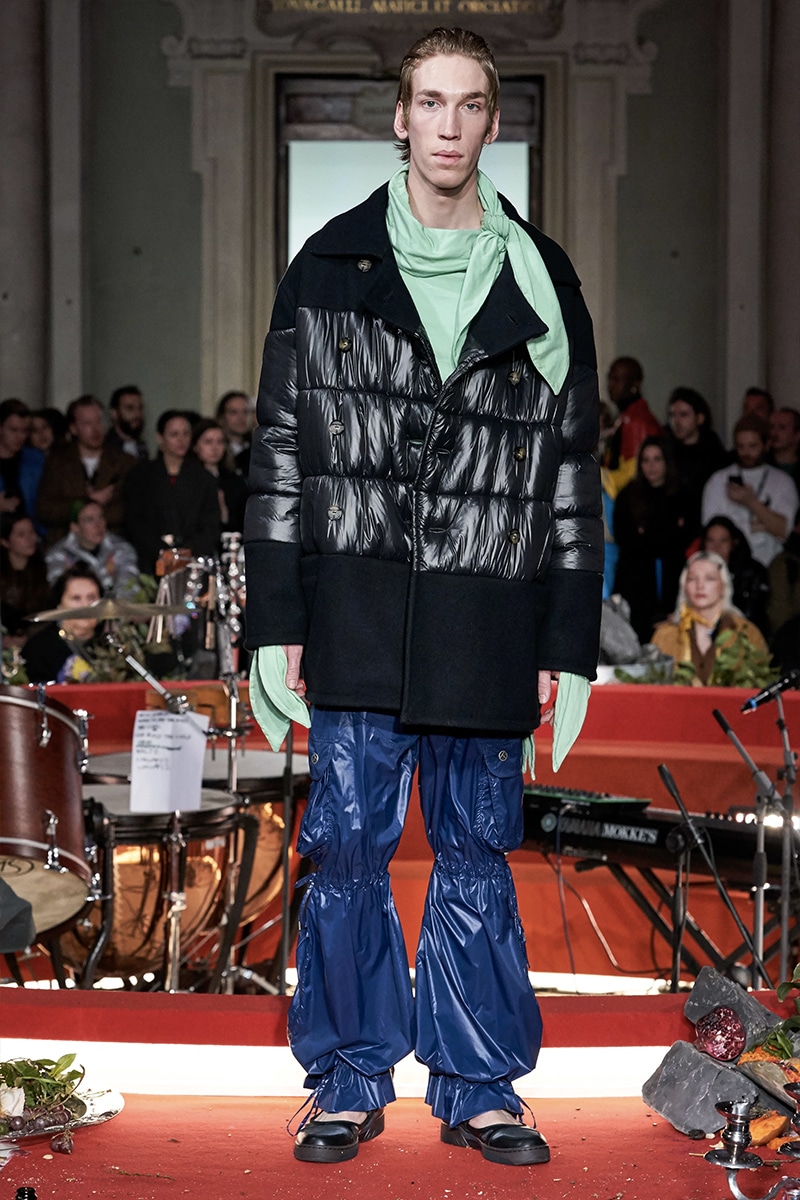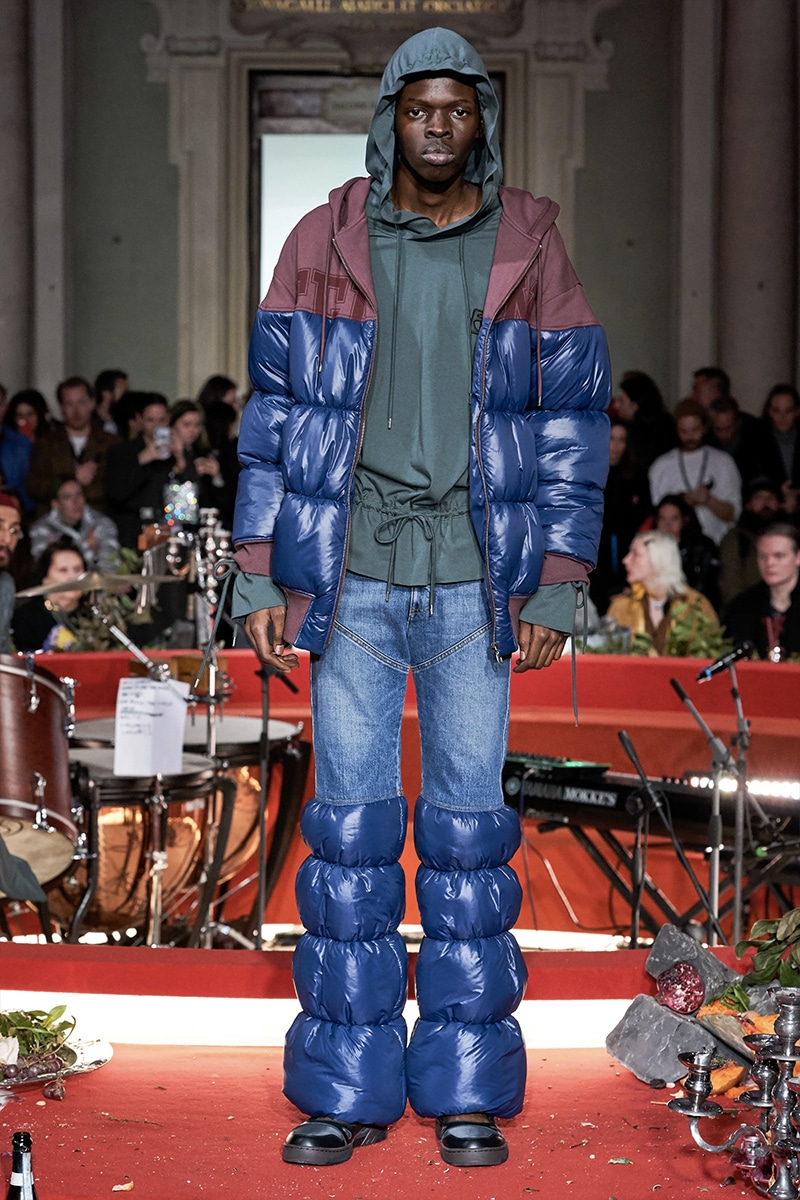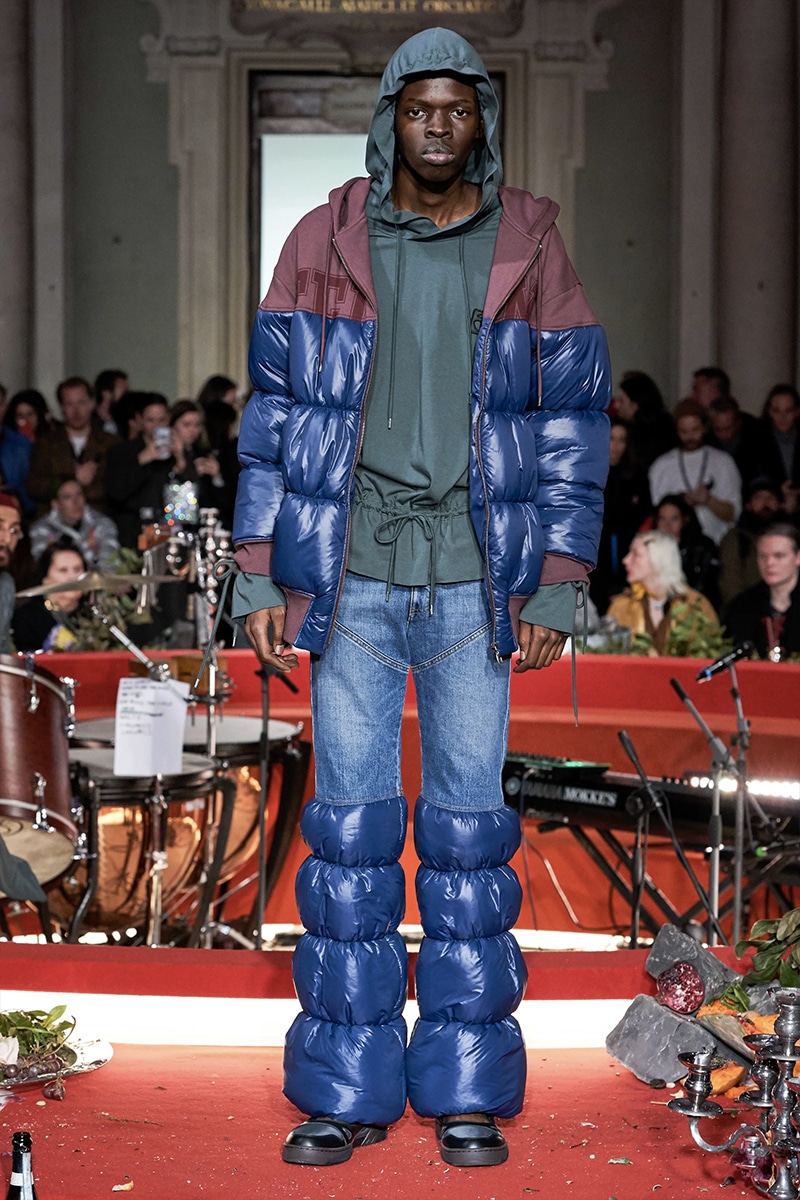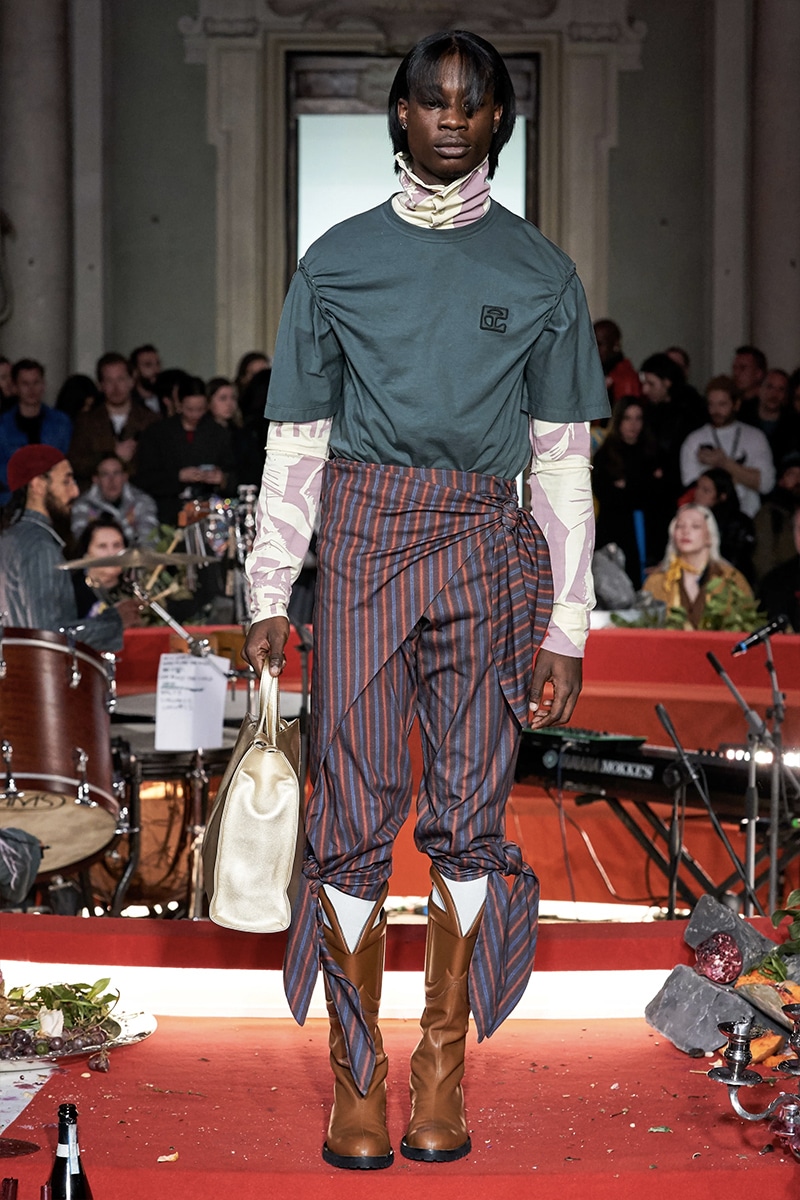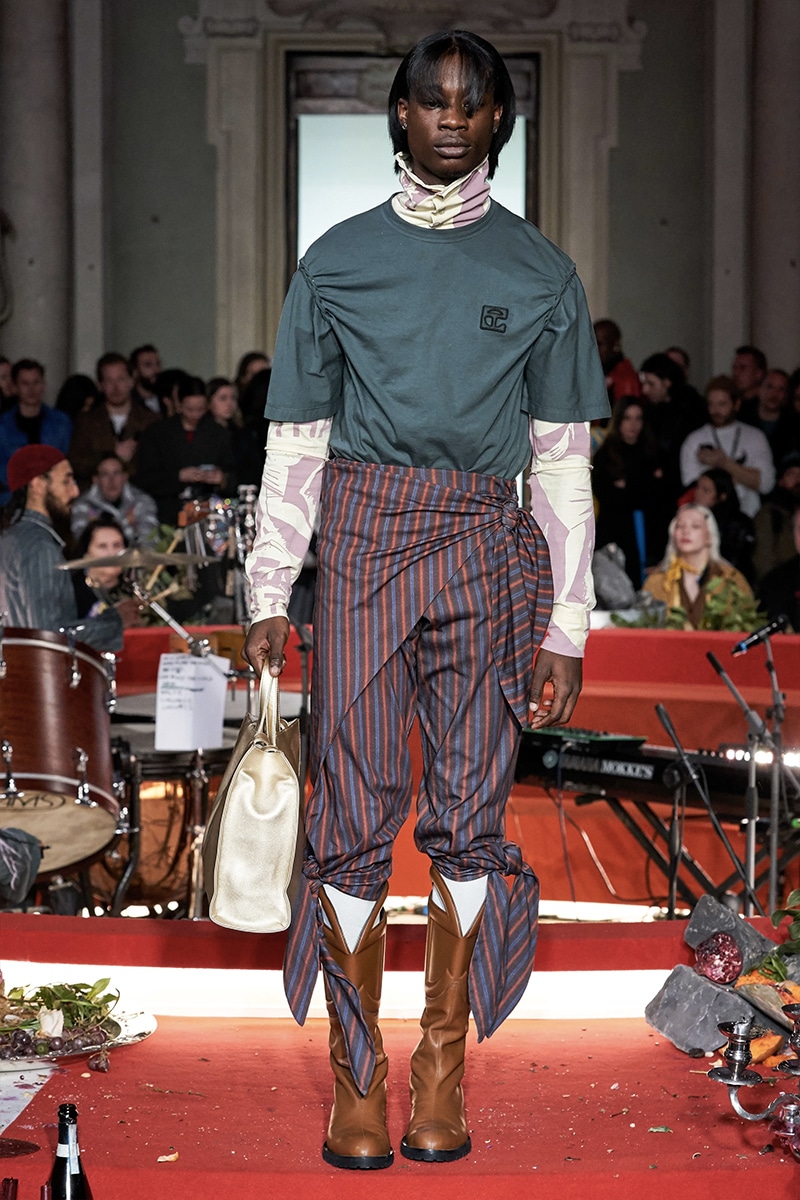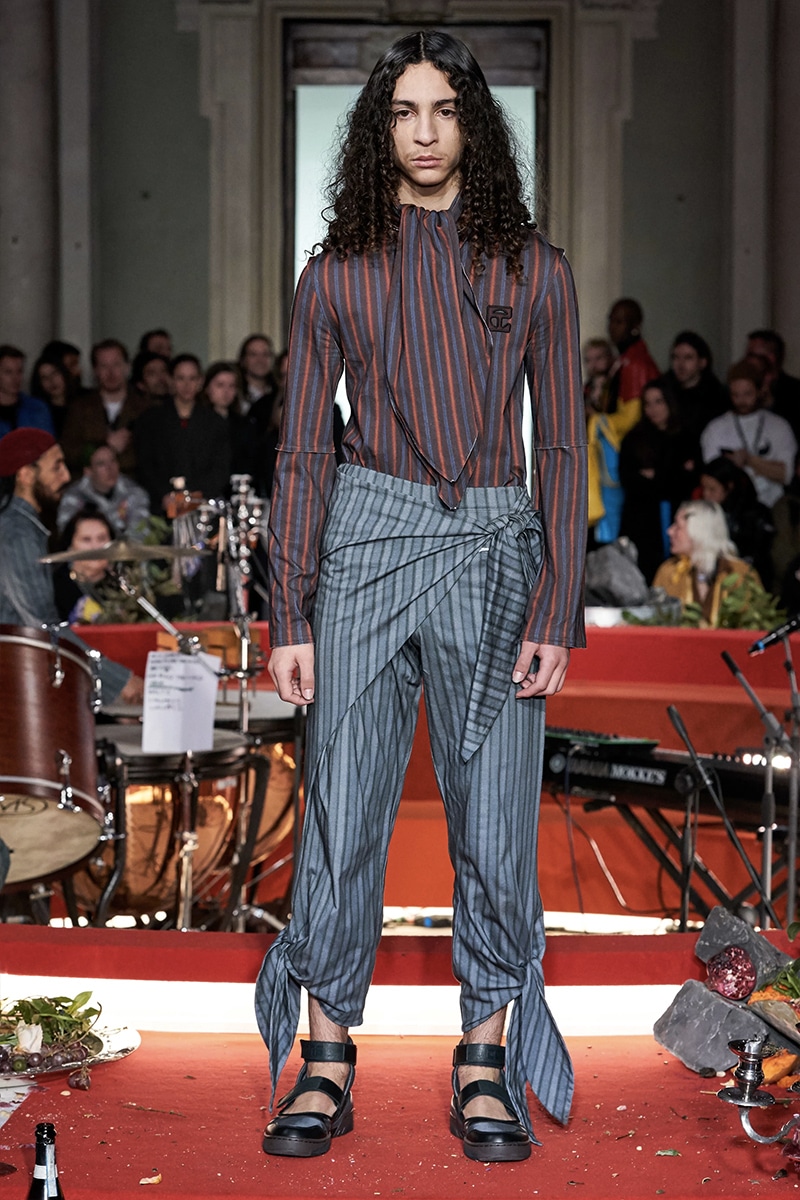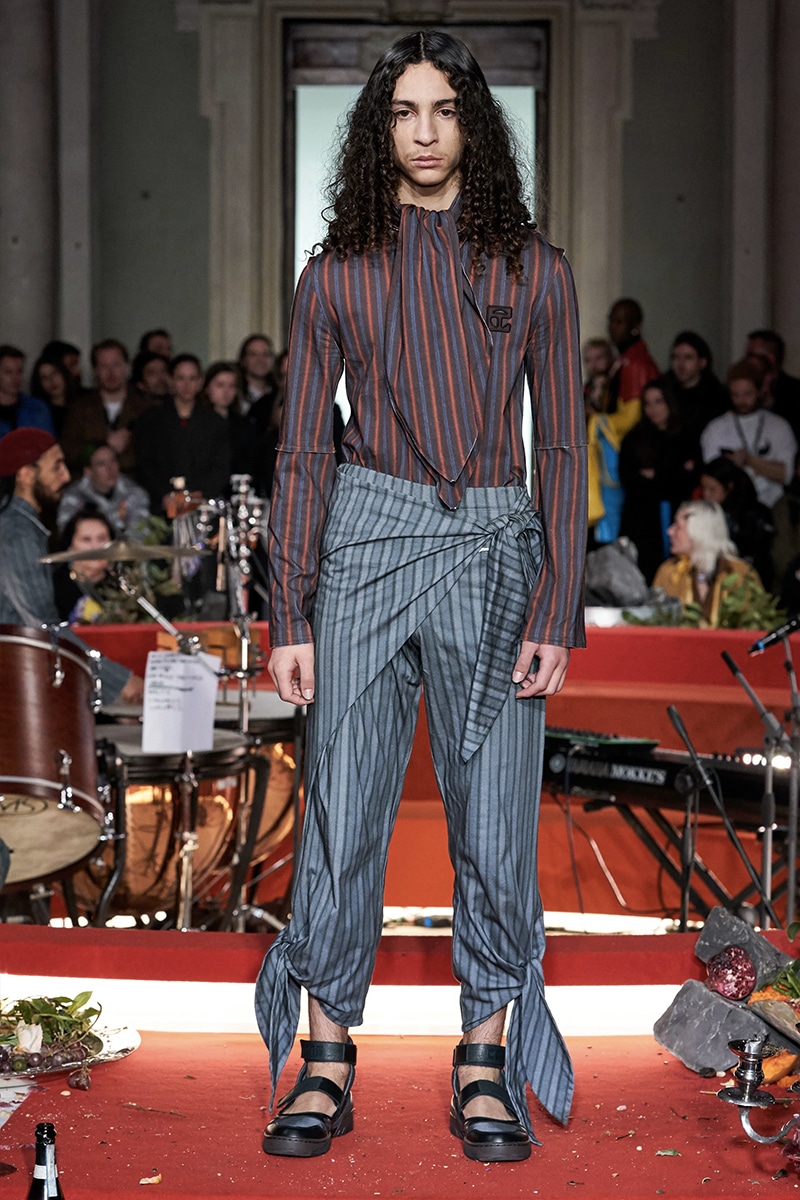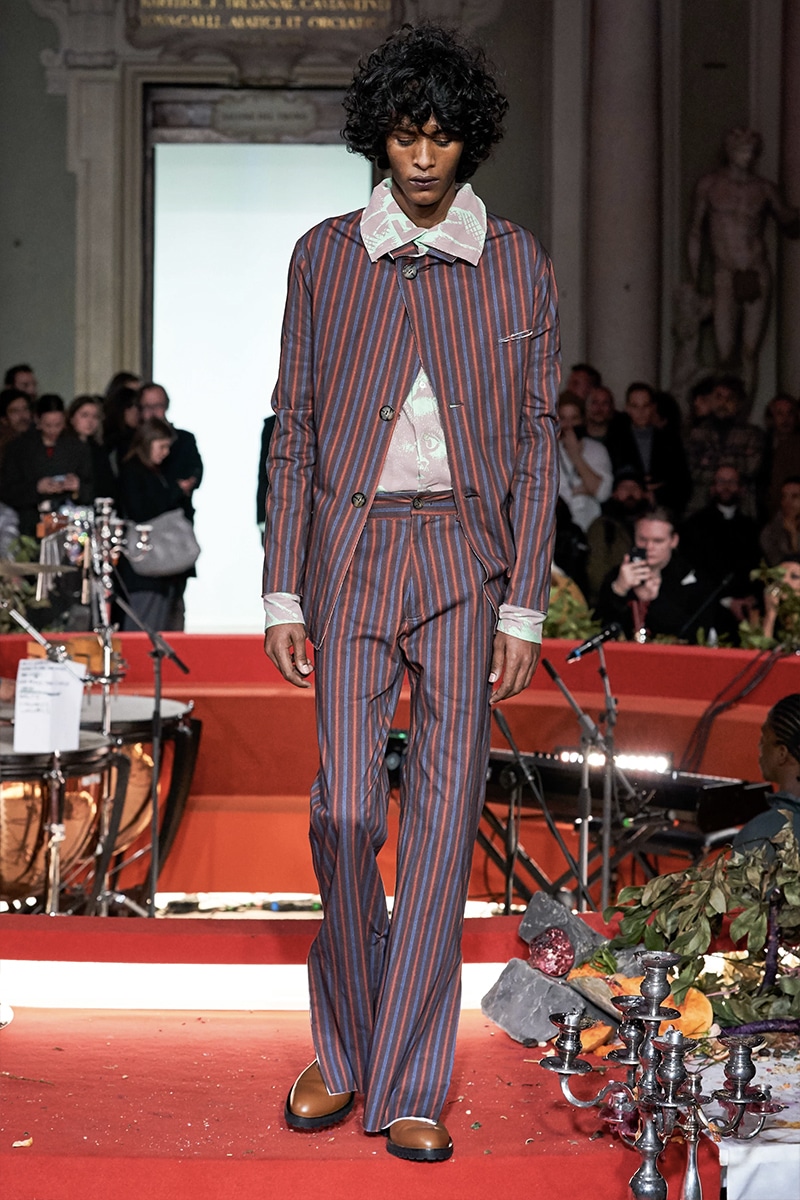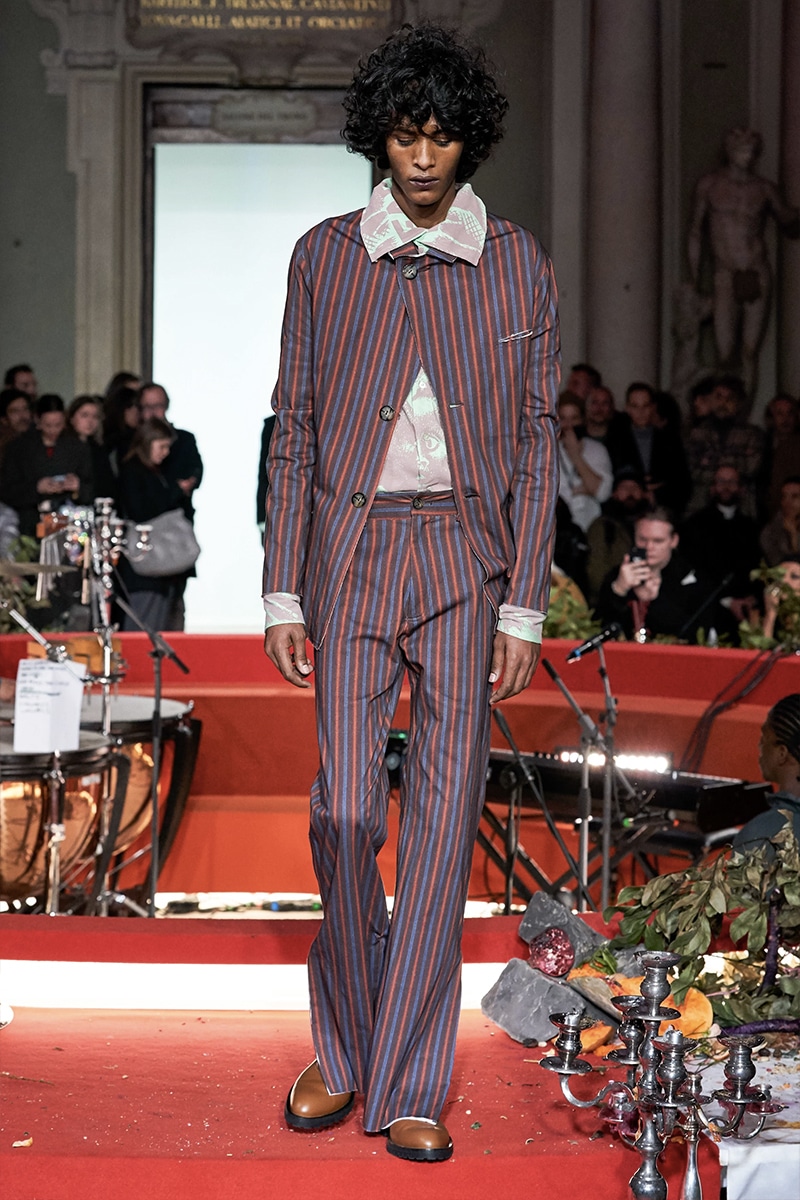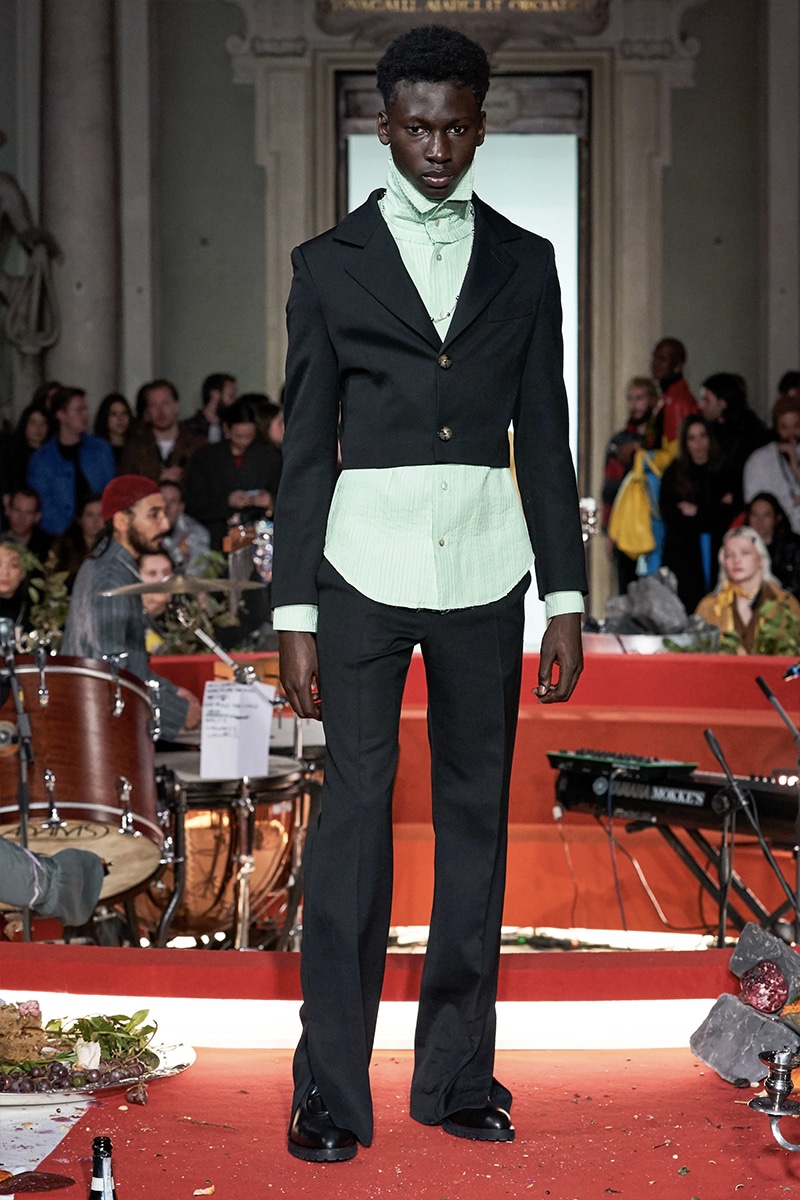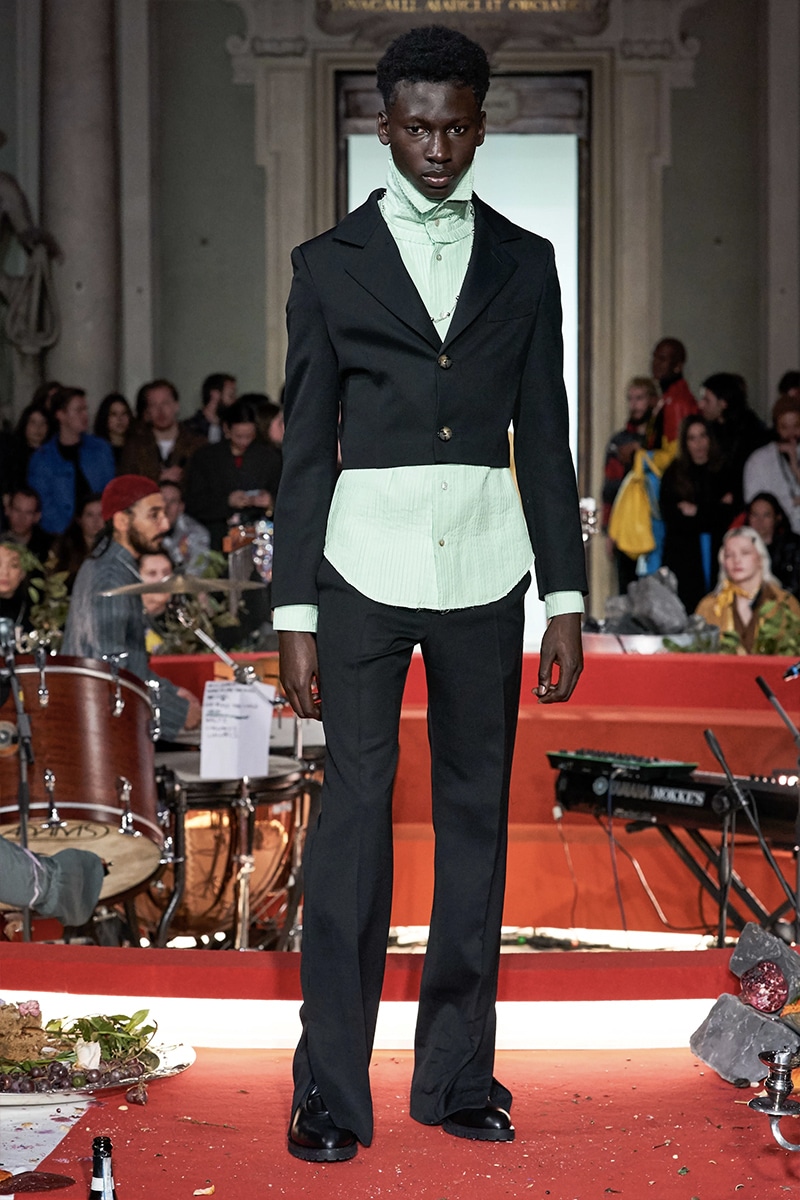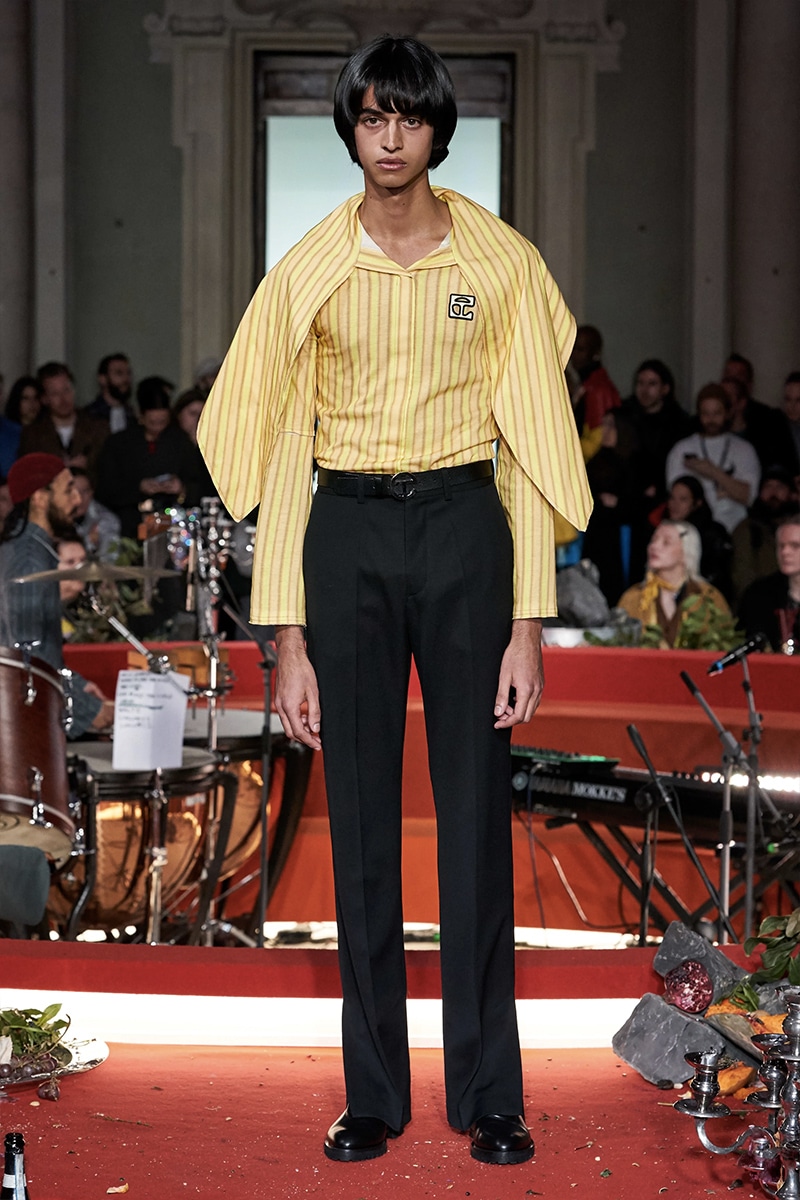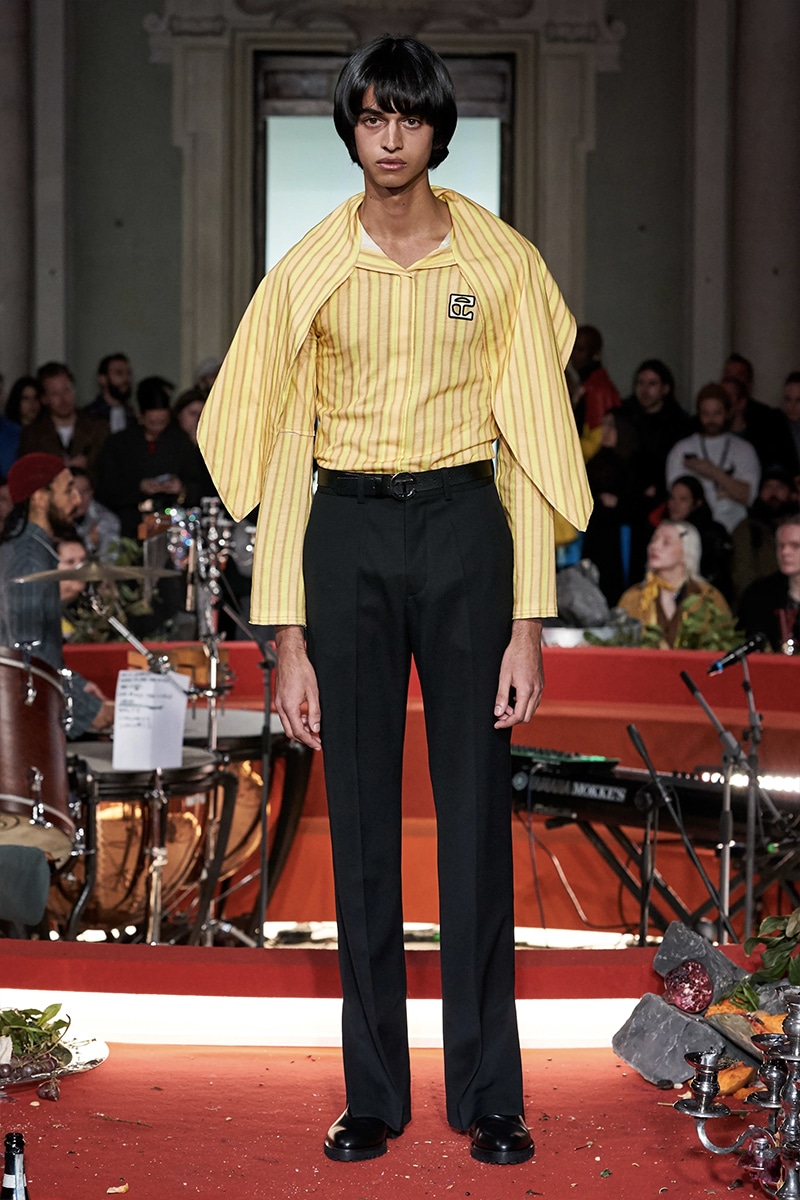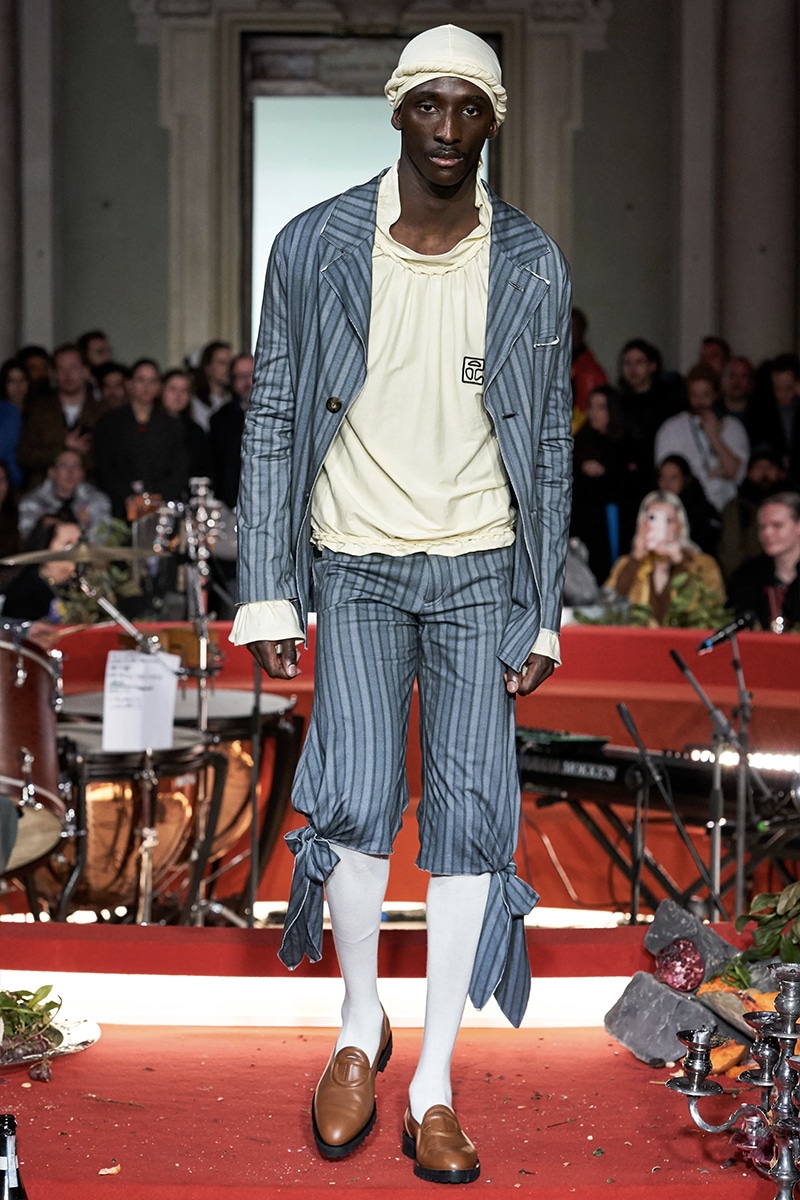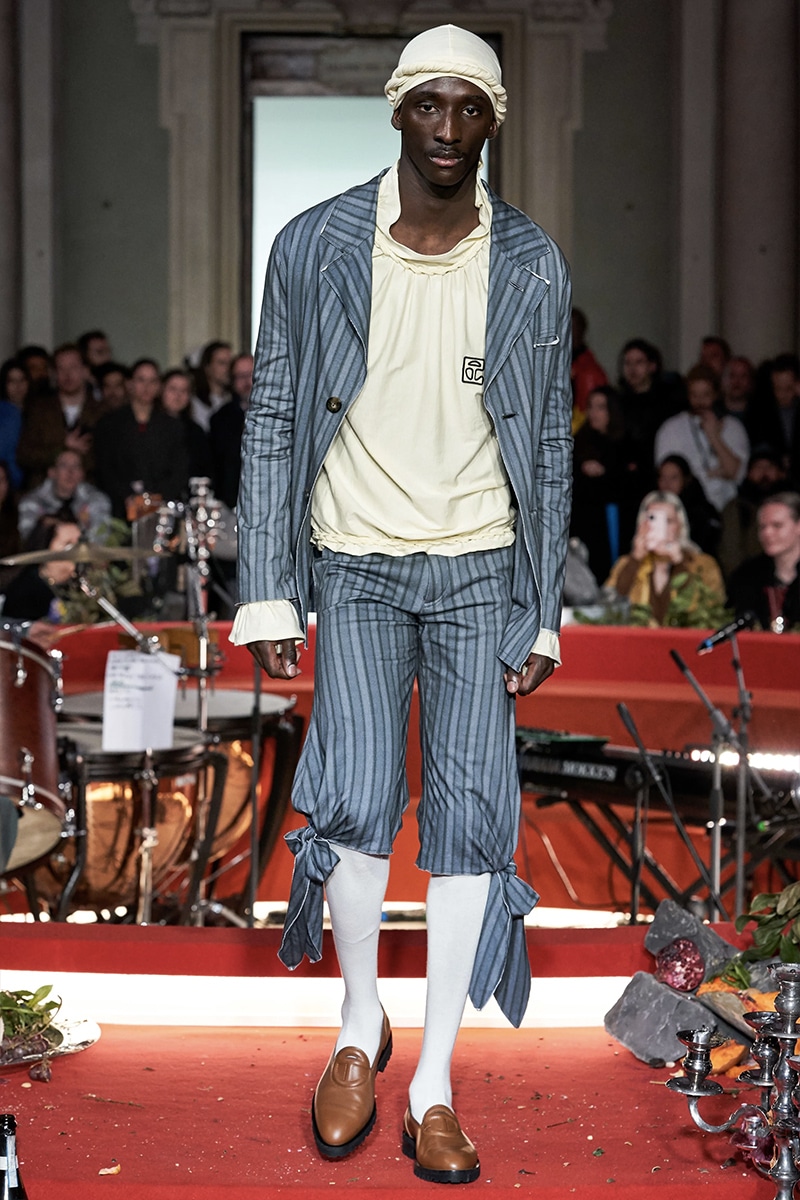 In 2005 Telfar Clemens launched his own 100% unisex fashion label entitled TELFAR showing in downtown galleries and clubs.
TELFAR'S collections incorporate unisex designs with the principles of comfortable sportswear and "simplexity." Presented in partnership with Slam Jam in Florence during the 97th Pitti Immagine Uomo, the  FW20-21 crosses baroque ornament and silhouette with humble material and form – like a lapsed Medici on spring break in Miami Beach. T-shirts are braided at the seams, pleated like victorian nightshirts, laced at the chest or indolently scarved at the neck, waist or calf. Moto details and quilted puff, strap medieval armor across denim, leather and nylon. Peasant peplums are rendered in gem-tone velours, and leather. Key pieces are the knits.
We met the designer for few minutes after the show. He underlined the intention to create a easy and comfy collection, strongly urban but at the same time evocative. It's a tribute to the City of Florence, its history and the family symbol of Renaissance, Medici's one.