Indulging in the spirit of the festive season and inspired by Monsieur Dior's love for gastronomy, La Pâtisserie Dior unveils a Bûche de Noël and a Galette des Rois that are nothing short of magical.
Chef Jean Imbert, alongside collaborators Romuald Bizart and Camille Lochouarn, crafts a dessert that pays homage to the Monarque butterfly. Poetically brought to life through the dreamlike Butterfly Around the World motif from the Dior cruise 2024 line, this creation delicately spreads its wings, poised for flight. Blending the robustness of cocoa with the velvety notes of vanilla and caramel, and a hint of freshness from fromage blanc and lemon, this dessert boasts irresistibly sweet, powerful aromas.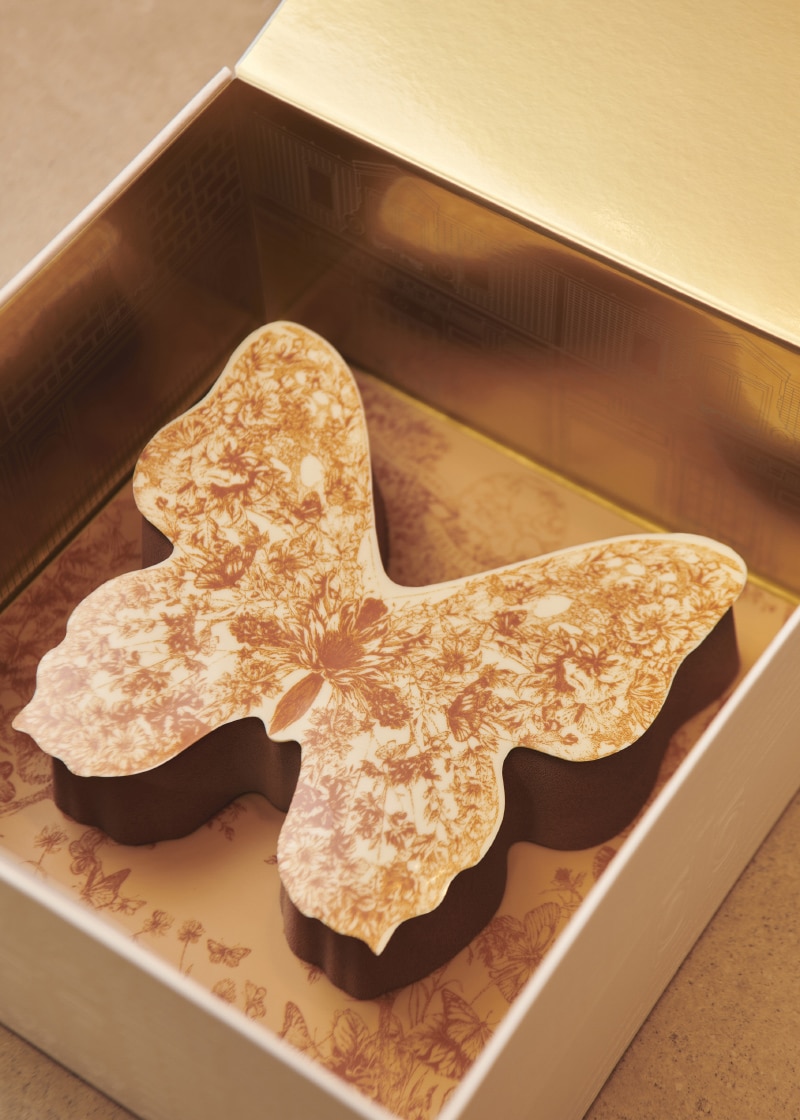 More than a dessert, it's a gourmet masterpiece, a testament to savoir-faire, an eloquent ode destined to satisfy even the most discerning aesthetes.
Moving on to the Galette des Rois, a special creation dreamed up by Chef Jean Imbert and collaborators Romuald Bizart and Camille Lochouarn, it's an exclusive couture piece, a delectable symbol of elegance.
Hexagonal shapes resembling a honeycomb adorn this sweet treat, seemingly gathering poetic butterflies with outstretched wings. A delightful fusion of frangipane, lemon zest, and honey, with the golden nectar sourced from beehives in the garden of 30 Montaigne, pays homage to Monsieur Dior's fascination with bees. The iconic couturier likened his fashion house, the "kingdom of dreams," to a buzzing swarm: "A little beehive full to bursting, that's what my house was like when I presented my first collection," as he shared in his memoirs.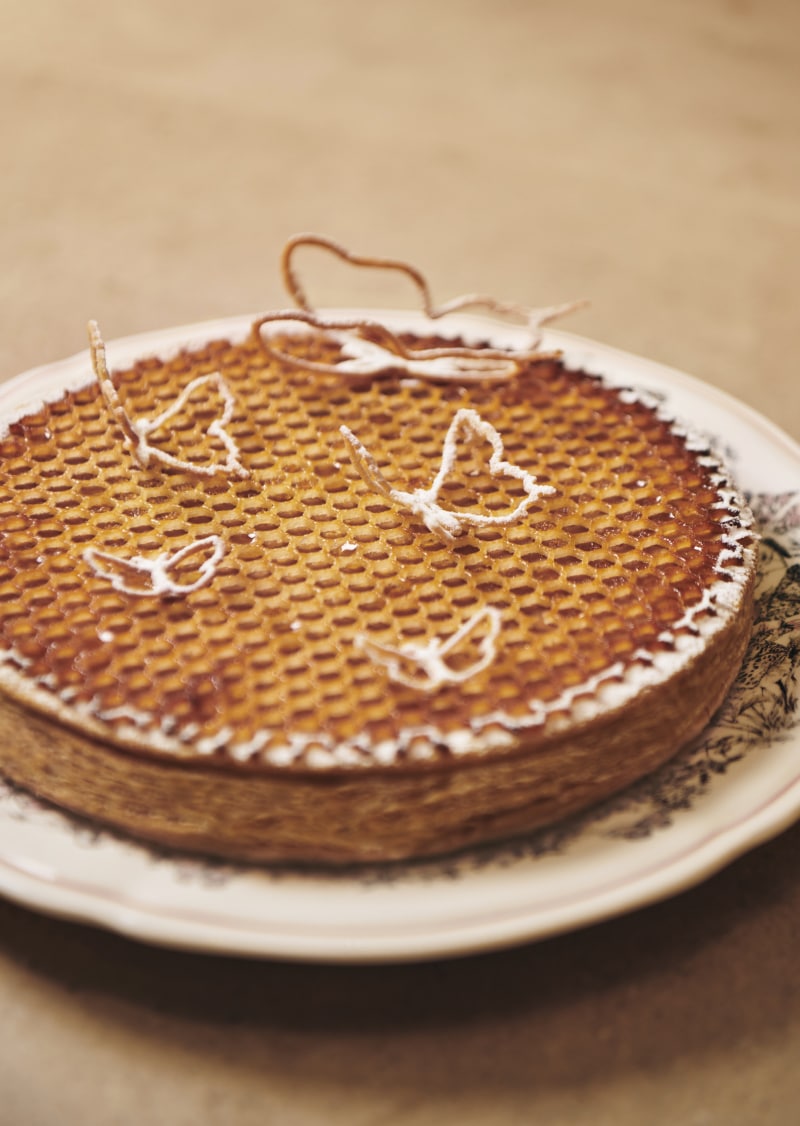 This Galette des Rois is a celebration of sharing and sheer excellence, embodying values close to the heart of Dior.