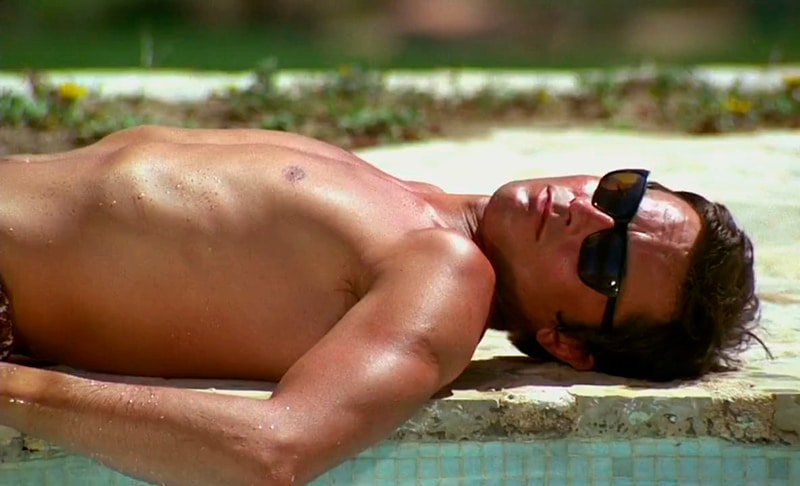 Nothing is sexier than a hydrating summer glow. Summer is now here and our skin has been through a lot the past few months. From stress, indoor pollutants to mask-induced breakouts. Additionally, summer brings on heat and humidity makes skin sweaty and oily and, of course, we are witnessing rising temperatures.
While continuing to social distance and put safety first, I began obsessively looking for over the counter products while having to wait for my next aesthetic treatment. #SturmGLOW started to pop up everywhere. It took me a while to make the connection of the hashtag to Dr. Barbara Sturm a German aesthetics doctor, widely famous for her famous for non-surgical anti-aging treatments. I had heard of her before years ago as the Doctor who helped saved Kobe Bryant's knee. It was controversial all over the sports world as never had they seen such a high profile athlete get treated by their own blood cells to produce proteins that reduce inflammation and stimulate the healing process. The treatment has since been dubbed the "Kobe Procedure". Sturm was also the one behind the "vampire facial".
Dr.Sturm believes that inflammation is one of the biggest causes of aging, so her practically scentless products in minimalist glass bottles focus on having anti-inflammatory effects that tap into the body's own healing abilities. The thing is, you have to change your usual summertime routine as anything with retinoid will cause sun damage and inflammation.
"Inflammation is one of the main culprits of the aging process," says Dr. Barbara Sturm.
But I want to be fucking young forever! First thing is to stop any harsh topical treatments, make your sunglasses and hats as a must-have accessory, and do your research. Most men don't understand that skin has more to do with your age, lifestyle, and genetics than gender. Most importantly, your skin needs outside fresh air to breathe, its time we start thinking about the skin as the organ it is.
We went through testing the cult products made in Germany. Everyone has diverse needs, so it's important to do some of your own research as well. Everything is unisex except for the Face Cream Men which is meant for after shaving. We wanted to find the best products out there without having to go to the spa or dermatologist.
EDITOR'S PICKS: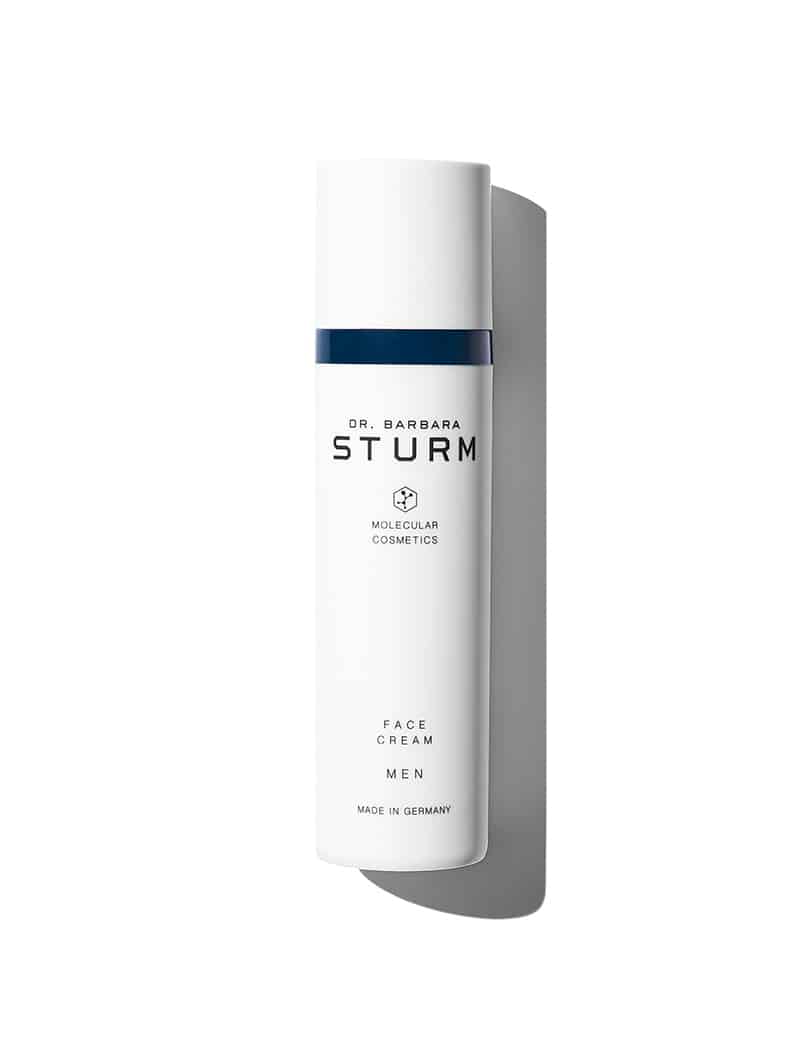 We don't talk enough about how razor burn or ingrown hairs also age us. If you want a hassle-free skincare routine then this is your essential item. With fast-absorbing active ingredients, it boosts skin, soothes irritation, and protects the skin from harsh influences such as shaving or stress.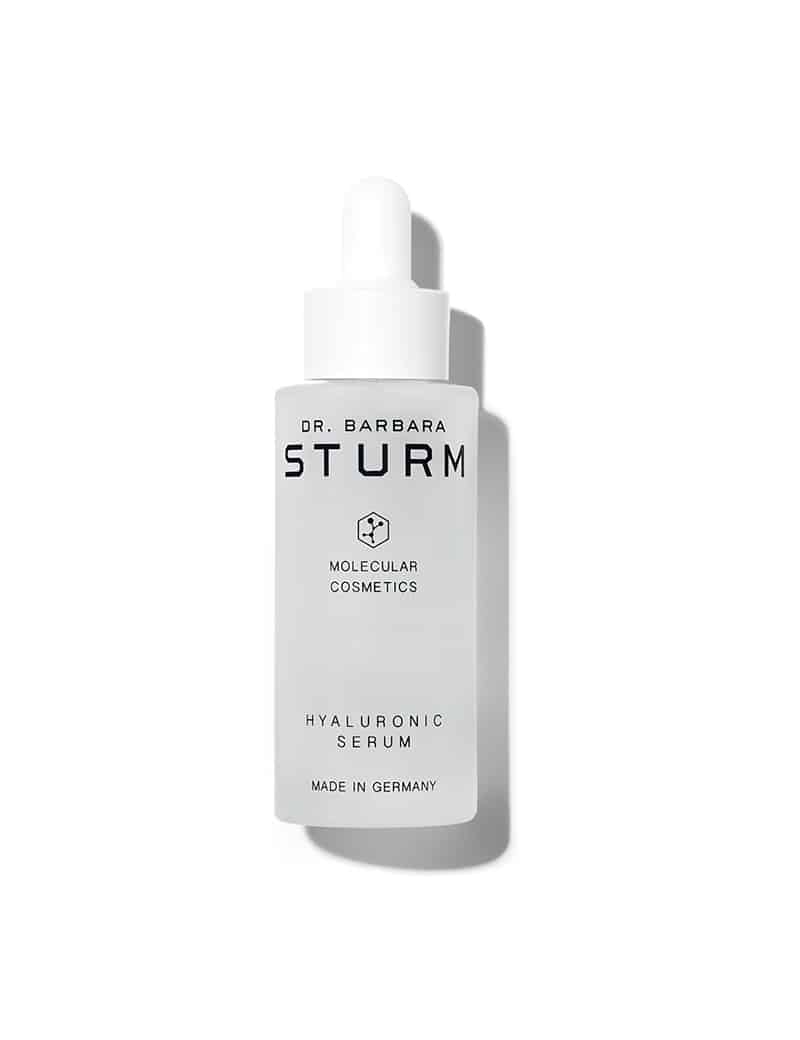 This powerful serum contains highly concentrated long and short-chain Hyaluronic molecules that deeply moisturize the skin. The formula fights wrinkles caused by dehydration and contains Purslane to calm and reduce signs of irritation.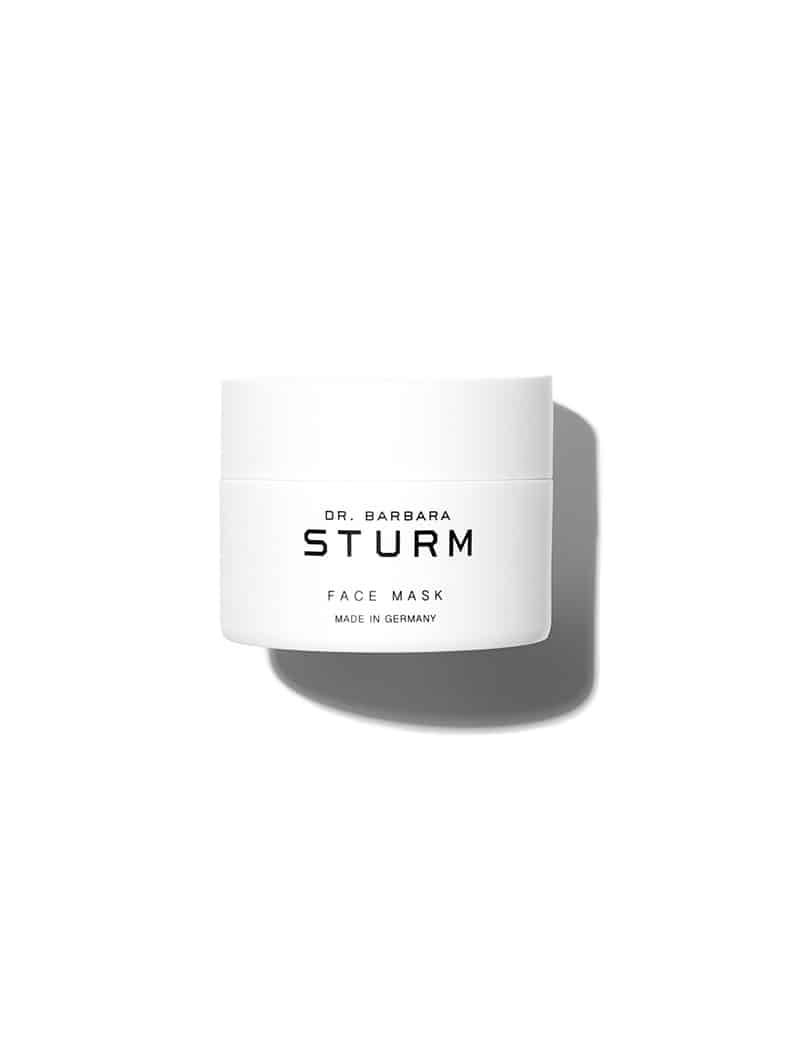 After exposure to the sun, this mask will give you the right moisture boost! Kaolin, also known as 'China Clay,' is one of the key features. The mask is so popular, it even has its own hashtag #STURMMASKTHON that's been going on since early May.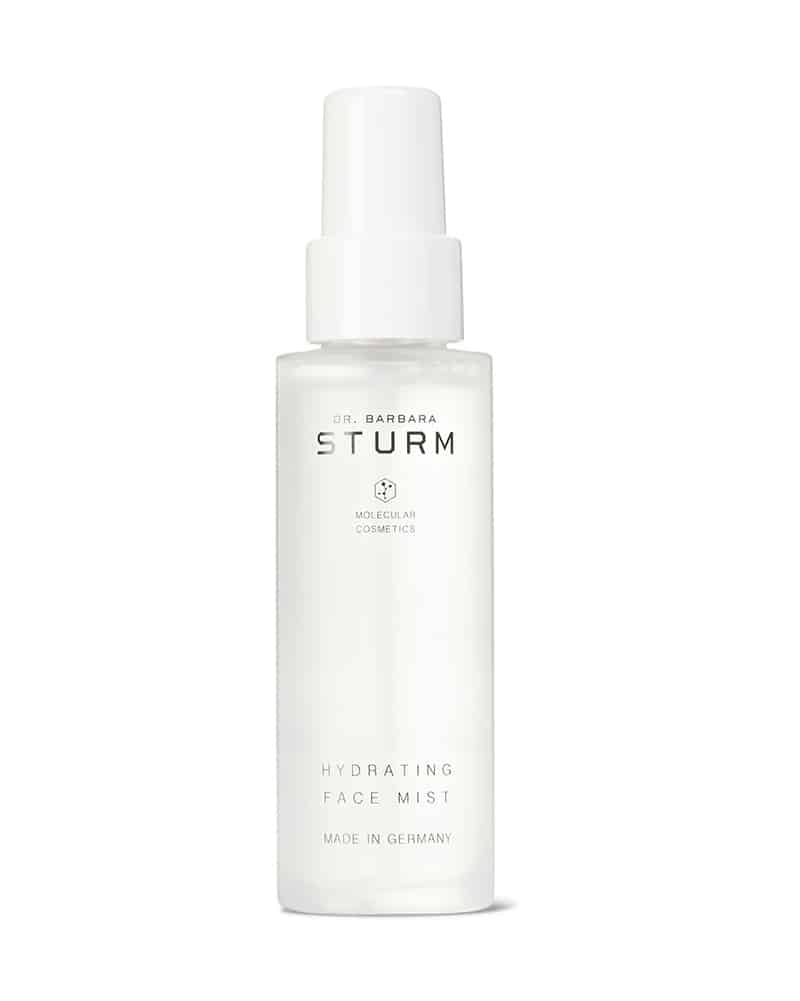 I save this one for the driest or most humid of days. I actually spray it to prevent sweating and getting an oily looking face opting instead for a glow. Its made up of low and high weighted Hyaluronic Acid molecules, so anti-aging is in the mist!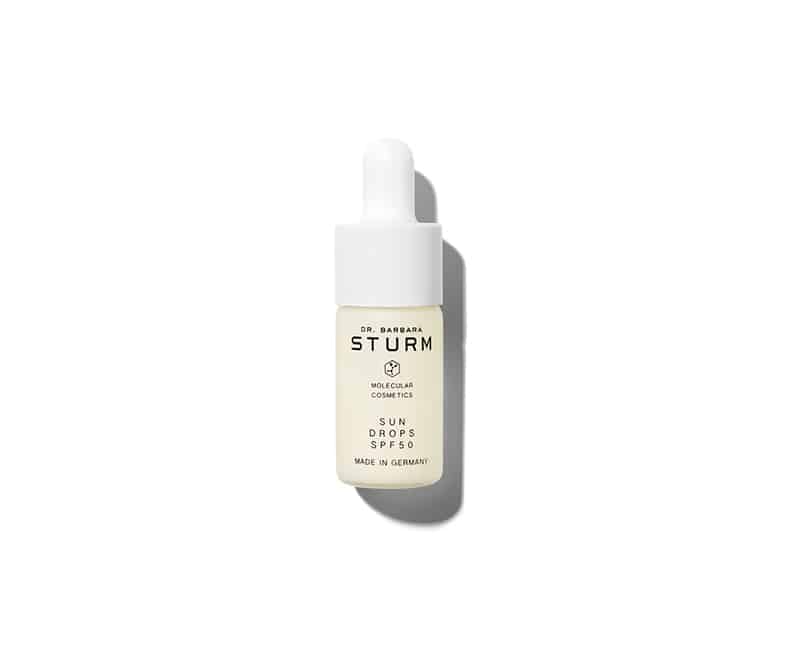 Sun Drops SPF50
You can mix this with your everyday cream or wear it alone if you are like me and think less is more. I like it as it reduces irritation for my sensitive skin and is a SPF50 protection packed with Cassia Alata Leaf Extract, Beta-Glucan, and Vitamin E to protect against photo-aging and promote cell regeneration.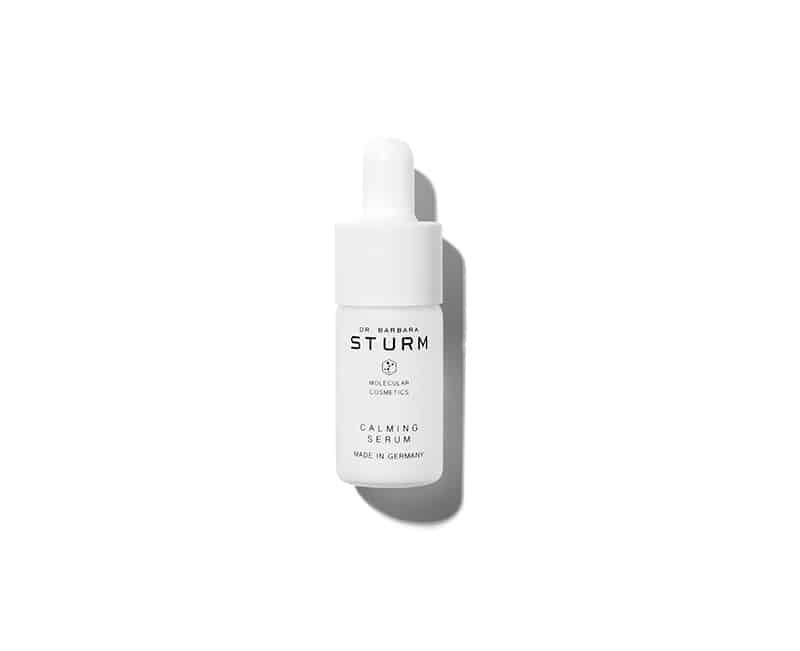 A cult product among beauty editors and is already sold out on Mr.Porter. Use it before your board the plane and at your sunny destination. With all of the masks, we are wearing the skin around our nose and chin is also very sensitive, we can strip any of that away with harsh serums so this Calming Serum is perfect with the recent conditions.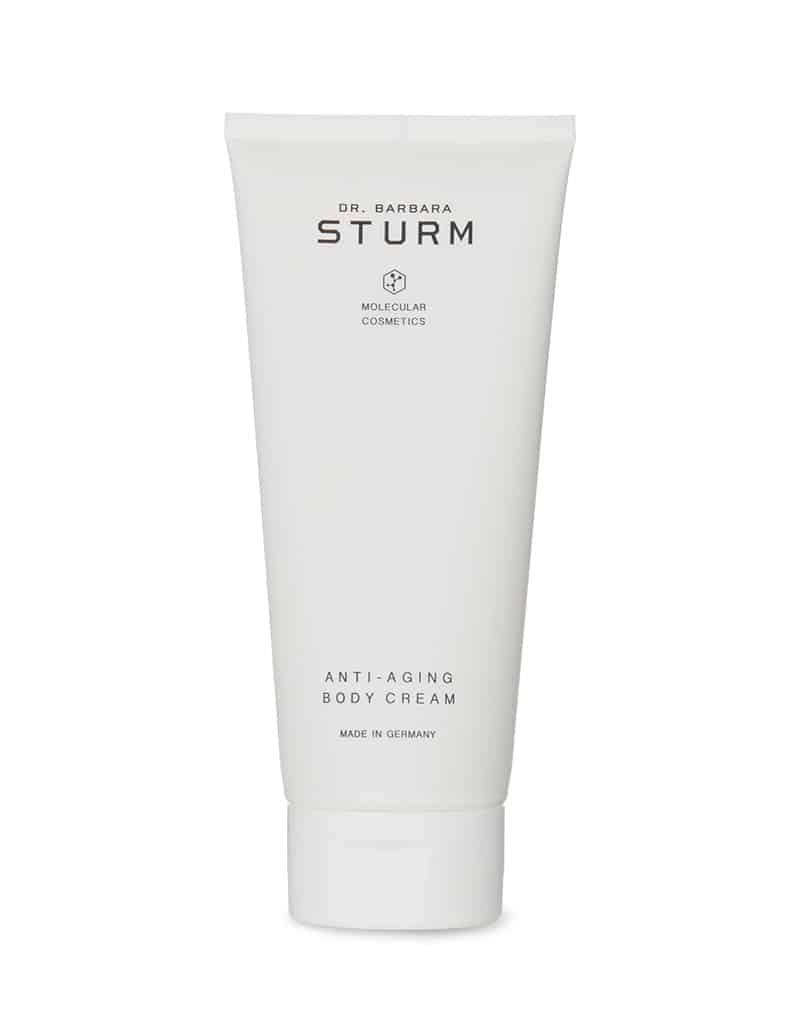 If you work out in the sun, those years of exposure will haunt you, but so does an air-conditioned office or traveling by plane. We know a lot goes down to genetics, look at how your father, grandfather, and brothers age for cues. Think of this body cream as your gym against aging and fighting free radicals with natural components.