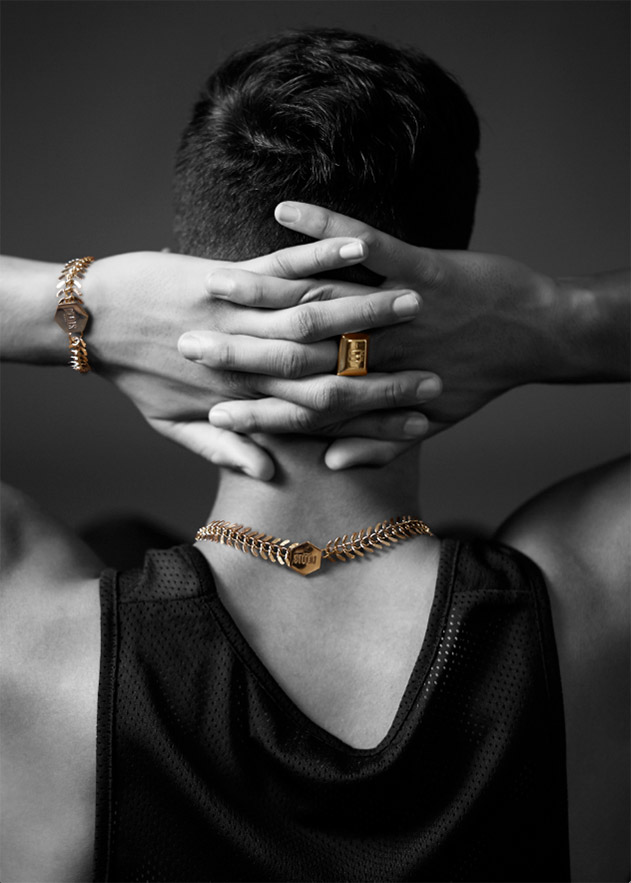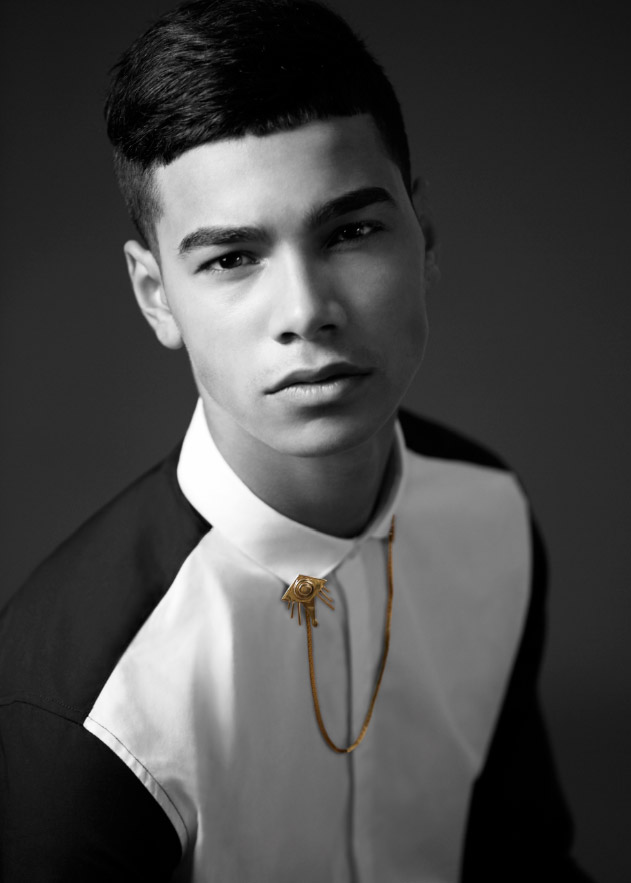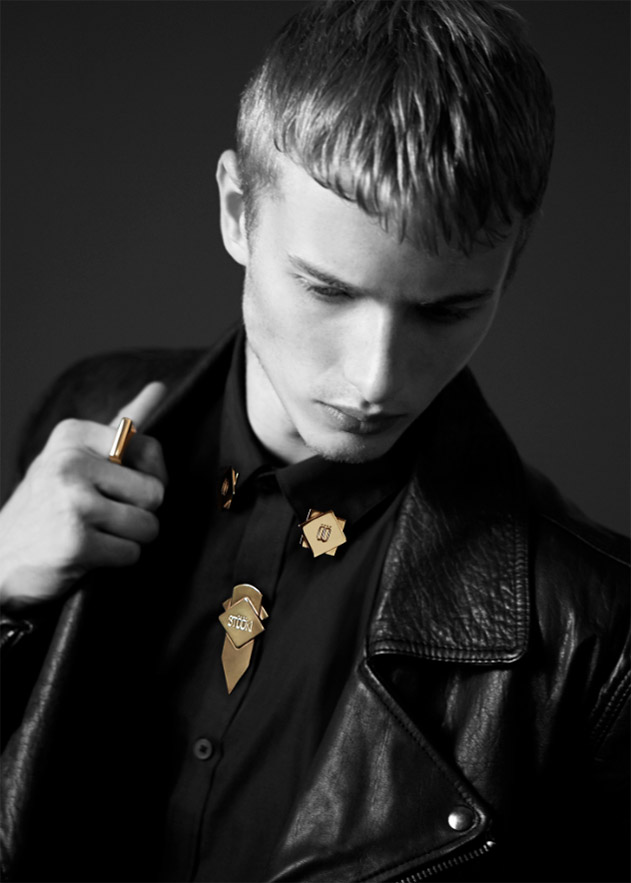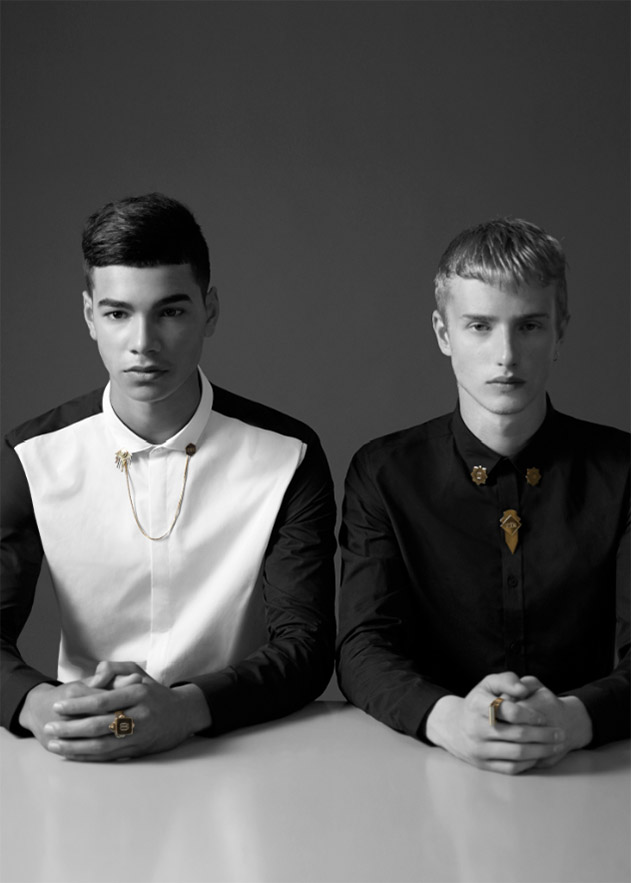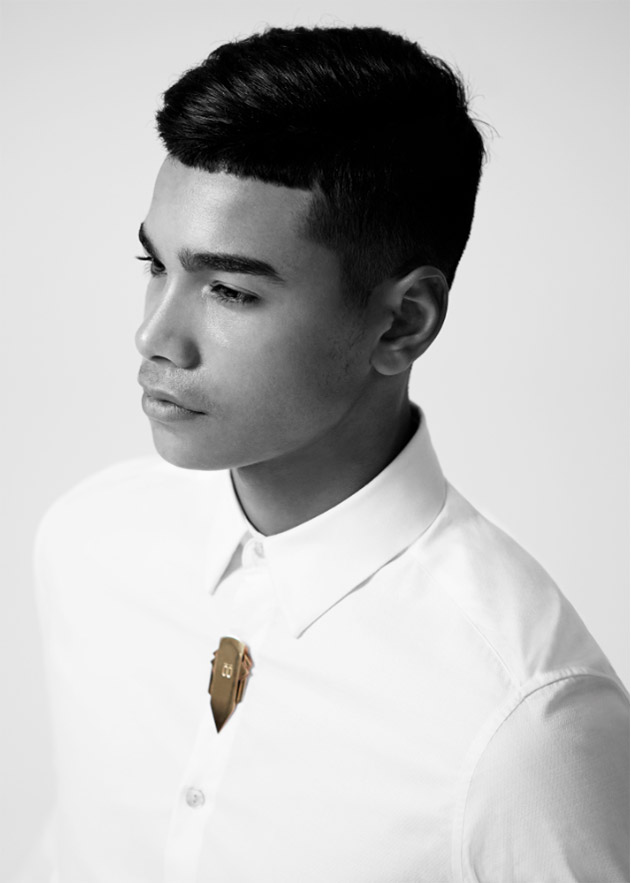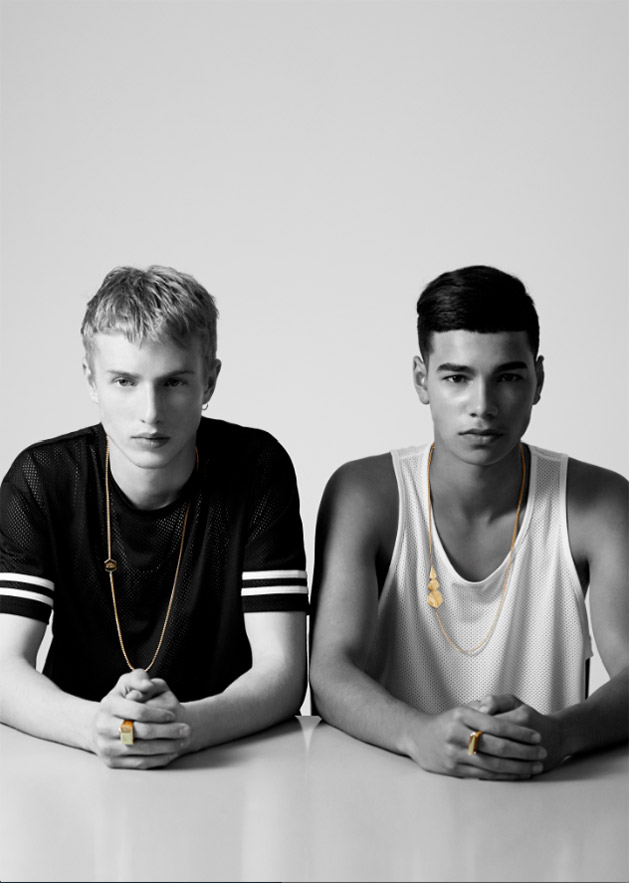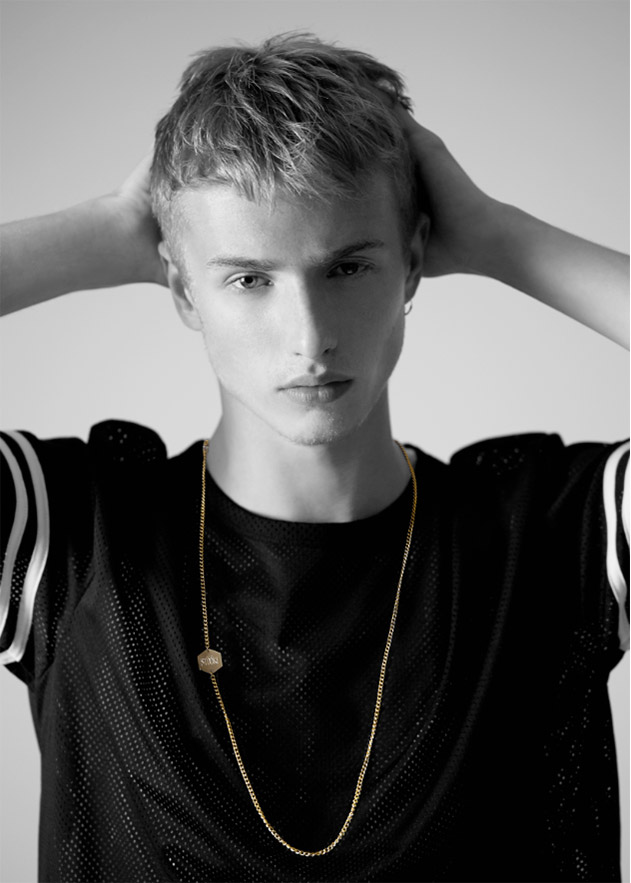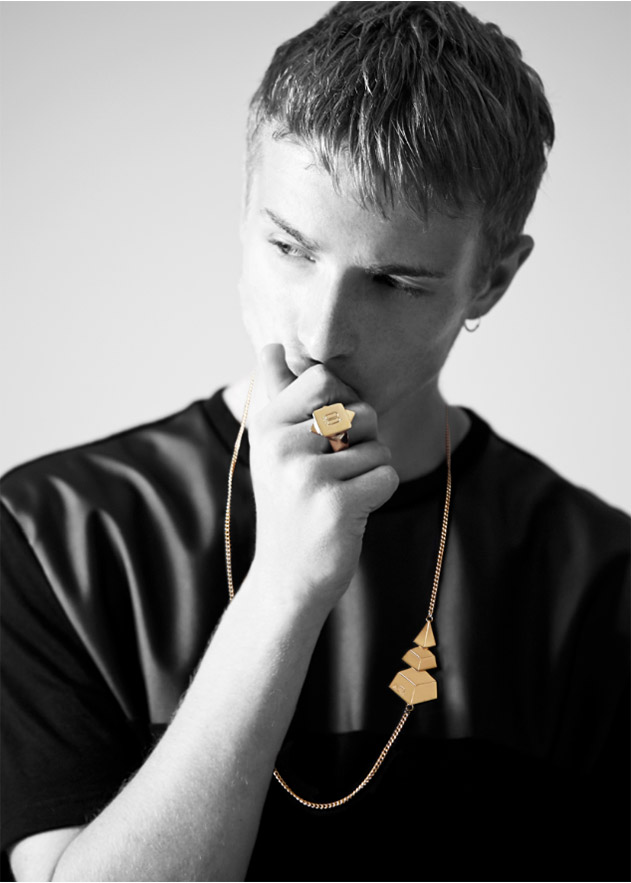 Launching in early November 2013, the 18-­carat gold plated "Geodesic" collection will be the first collaborative jewellery project for independent lifestyle brand Stööki with TOPMAN. The 11-piece range focuses on form, layering and innovation. Exploring the arrangement of shapes to create illusions, symmetry and mathematics, Stööki brings together sartorial elements with geometry.
Each piece is hand-­‐crafted to present a sharp geodesic line with sculptural and three-­‐dimensional shapes that have a mechanical and futurist feel. These bold pieces make a unique statement for everyday dressing as Stööki bridge the gap between jewellery and the garment. The collection aims to highlight and adorn every-­‐ day menswear clothing, with key pieces such as sharp button covers and ornate collar tips to create luxury streetwear.
Stööki's range for Topman is an extension of the Stööki philosophy. Already making huge waves on the international music scene with critically acclaimed Stööki Sound, the trio interpret their ethos of Sound, Vision and Play through a lifestyle that speaks to many different genres. From the visual aesthetic to innovative sound, Nadia, Luke and Quincey have the midas touch on every segment of the Stööki movement.
Topman jewellery buyer, Laura Brand, feels "the decision to collaborate with Stooki was an easy one as this signifies an important and exciting move for Topman in supporting emerging talent. Their style and ethos is so significant that it stands out and makes the range a unique and exciting offering for the Topman customer".
This limited edition range will be available in the following Topman branches: Oxford Circus, Topman General Store, Manchester, LA, New York and online. Prices for the 11-­piece collection range from £20 for gold-­plated collar tips to £60 for heavy statement rings.