"From even the greatest of horrors irony is seldom absent."  – H.P. Lovecraft, writer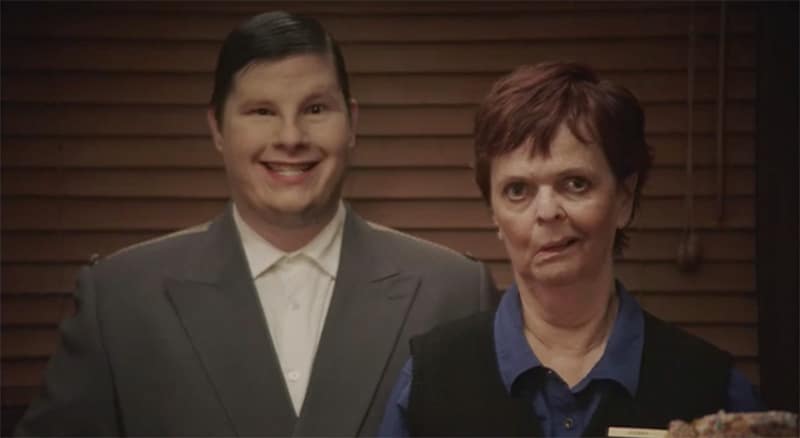 Horror cinema and literature are two great passions of mine, even the most splatter ones of the late '80s (in short, when as a child I tried to faces the vision of demonic possession and slaughtering watching at the TV screen through the illusory protection of my little hands).
A fan like me seems to be the volcanic Steph Hoff, creative director of the Canadian brand Moose Knuckles. For the F/W2018-19 campaign she got inspired by the genre, paying a tribute to the Italian director Dario Argento's films (Suspiria, above all) and the cult Friday the 13th by Sean S. Cunningham, with irony and lightness.
We met Steph some day ago and that's what she told us.
Hello Steph! How did your interest in fashion start? 
Hey, really nice to meet you.
My interest in fashion is really rooted in youth subcultures like punk rock, heavy metal, skateboarding, and rap. I grew up in a working-class, single-parent home, with very little adult supervision. This allowed for a lot of free time with my friends, going to shows, hanging around skateparks, kicking slang and basically making shit up as we went—just kids being expressive out of boredom, angst and play. My adolescence shaped my personal style. It started me on this path immersed in music, cinema, art and most importantly, fashion.
How and when did you become the creative director for Moose Knuckles Canada? 
Three years ago, I was living in Toronto and Moose Knuckles reached out to me to see if I would interview for the role of creative director. I wasn't interested in leaving Toronto, the house in Leslieville, my friend Lyndsey Westfall and I had begun renovating, or the personal projects I was working on at that time. However, I decided to fly to Montreal anyway, just to see what the owners Ayal Twik and Noah Stern had to say. They were not your typical business guys—buttoned down, full of jokes, young-hearted—they didn't want me to 'reel it in', or 'dial it back'. As many weird, controversial and ridiculous ideas as I could throw at them, they ate it all up. After we chatted for a while they introduced me to Tu Ly, the newly hired design director—I was sold. I could see what Ayal and Noah were doing was just the beginning of something really special, and I wanted to be a part of it.
What is the brand today? 
*PR girl voice*: Moose Knuckles makes the warmest, best fitting and highest-quality outerwear on the market today. We are sold in 29 countries, at the best and most luxurious department stores worldwide including Neiman Marcus, 10 Corso Como, Selfridges, Saks Fifth Avenue, Holt Renfrew, Bon Marche, Verso, Isetan, and Hankyu, as well as a bevy of upscale specialty stores.
But really, Moose Knuckles is just a bunch of chill Canadians and Canadian-minded people from around the world, not taking ourselves too seriously. We make coats and media that hopefully turn you on, or crack you up. We use the brand as a platform for creative collaboration, expression, great design, style and distribution for and from the people we fuck with.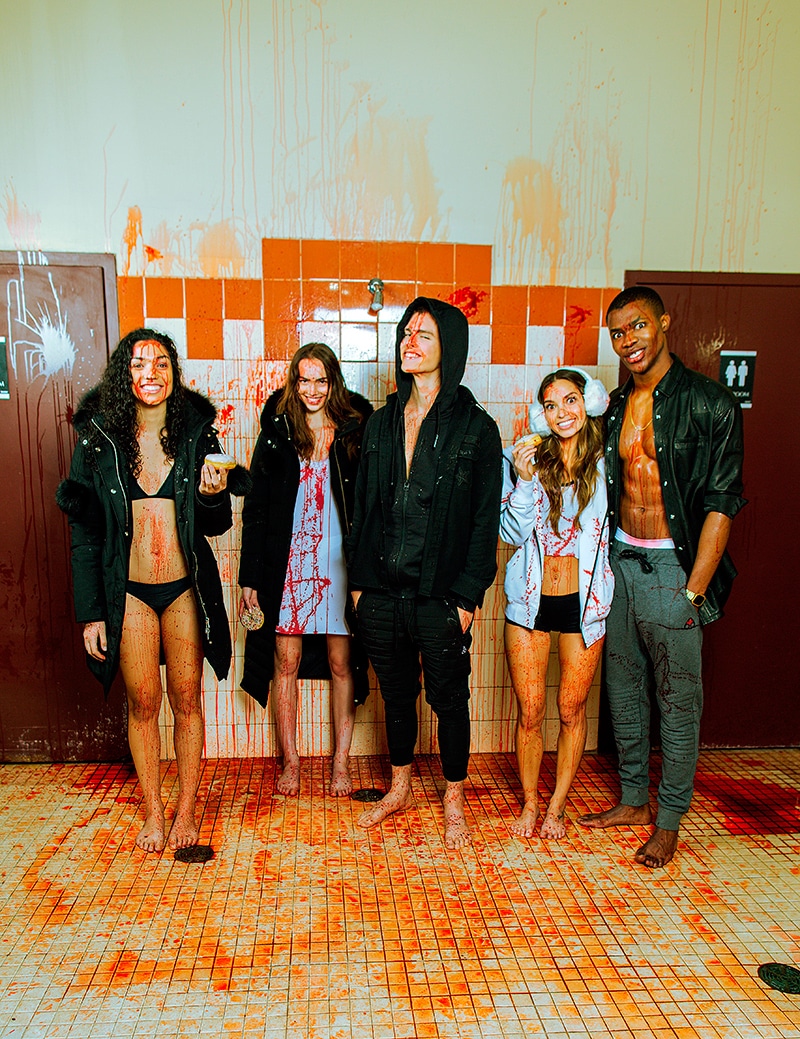 Tell us something about the last horror-inspired FW18-19 campaign. 
I basically just made a scary movie trailer with my friends at Kid. Studio for a movie that will never come out, and probably for the best. I'm a huge horror-head, but I think there's enough straight to VHS B-horror films from the 80's that are yet to be uncovered. The campaign was really an homage/parody of the golden era of slasher films, cult-cinema, and the horror genre.
We can find references to the cult Friday the 13th and all Dario Argento's world. Why? 
Dario Argento, and more specifically Suspiria, has been a massive inspiration to me throughout my career—hyper-rich color saturation, vivid Giallo themes, stylized gore, striking set design—I was really glad to have a chance to directly reference and pay tribute to Argento with Shady Maple.
In regards to Friday the 13th, I wanted to create some really iconic visuals with this campaign, and there are very few horror references more visually arresting that Jason Voorhees' killer hockey mask. We're Canadian, so we love hockey and it just made sense to remix the mask for our murder.
If you had to describe our era within a horror film, which one would you choose?
There's something special about the 80's. I was born in 1983, and by the time I was six, my older sisters were putting me on to Child's Play and Sleepaway Camp. These were very informative years, when dusty VHS boxes filled with saturated red gore and gratuitous nudity shots were burned into my memory for all time. The horror films early on in this decade were a continuation from the 1970's, and I have very few favorites past 1984. There were lots of good ones past that point, but it was really the end of the slasher era.
Take a look at the campaign below: