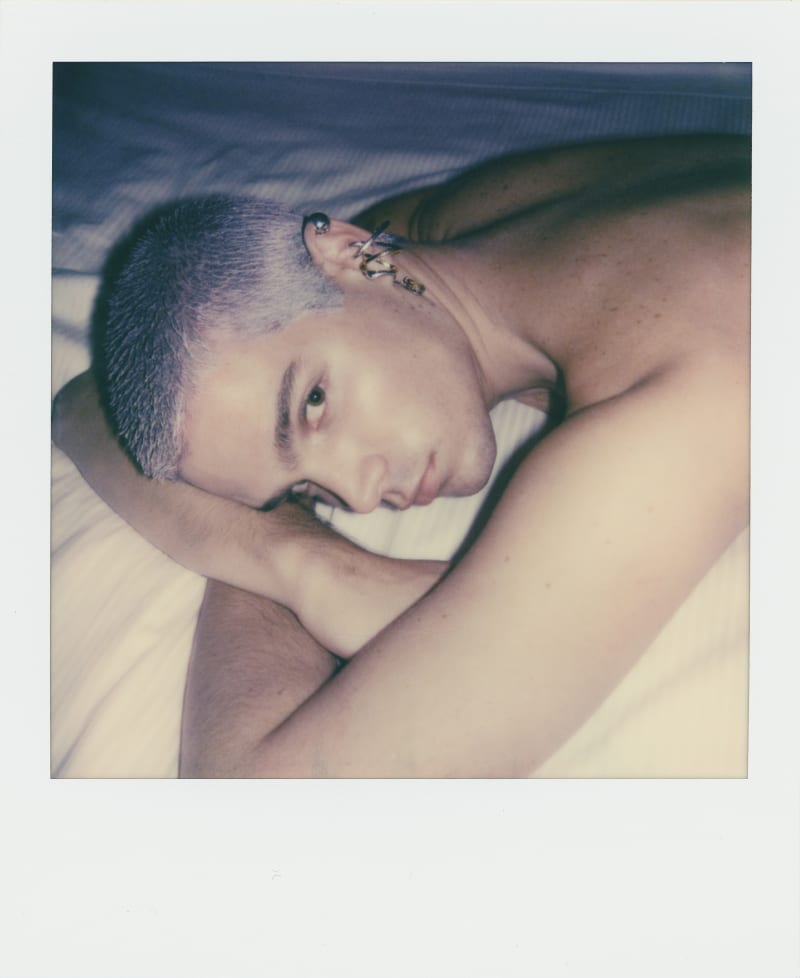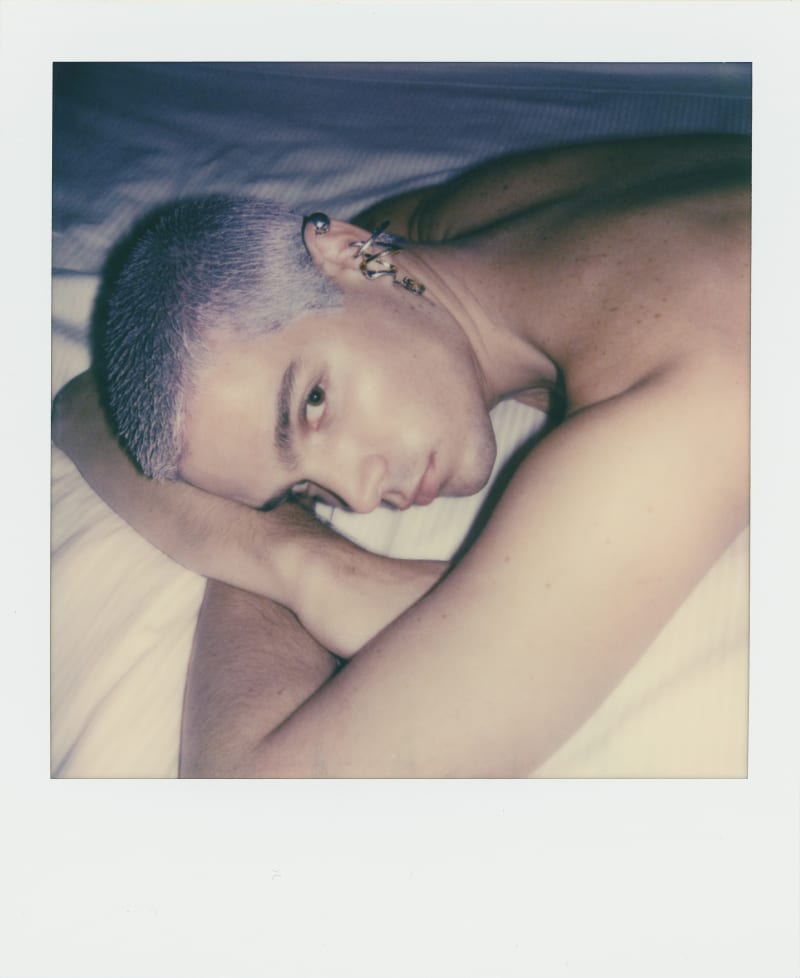 Federico Spinas makes for a blissful experience: He isn't the kind of person who wakes up in a bad mood. Although it's early and he's just gotten out of bed when he picks up the phone to speak to me, he's already in good spirits, chuckling charismatically in between sips of coffee. "What's good?" he blithely asks, with no signs of peacocking braggadocio on display. Throughout our conversation – I kid you not – Spinas strikes me as someone who is both insightful and honest, whether we're discussing his hard-hitting moments or media representation. We caught up with the model to unpack it all, literally. (And in the meantime, we stan so hard).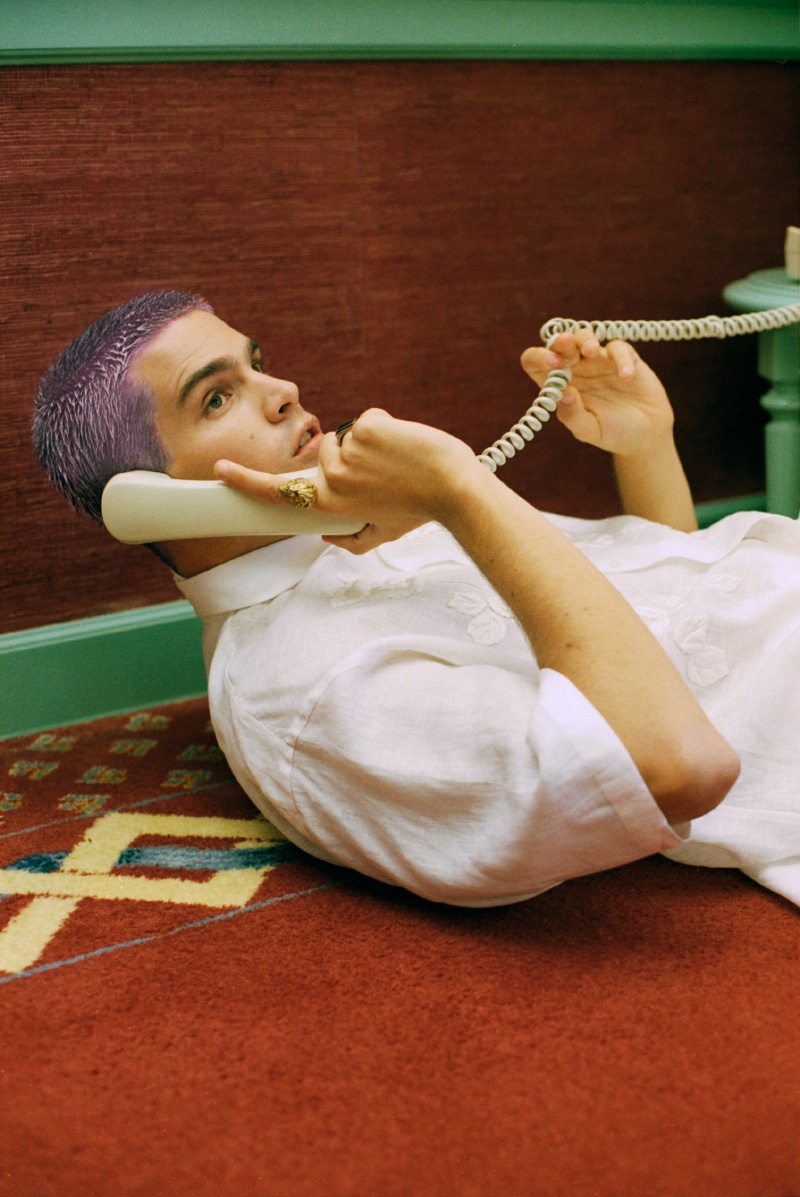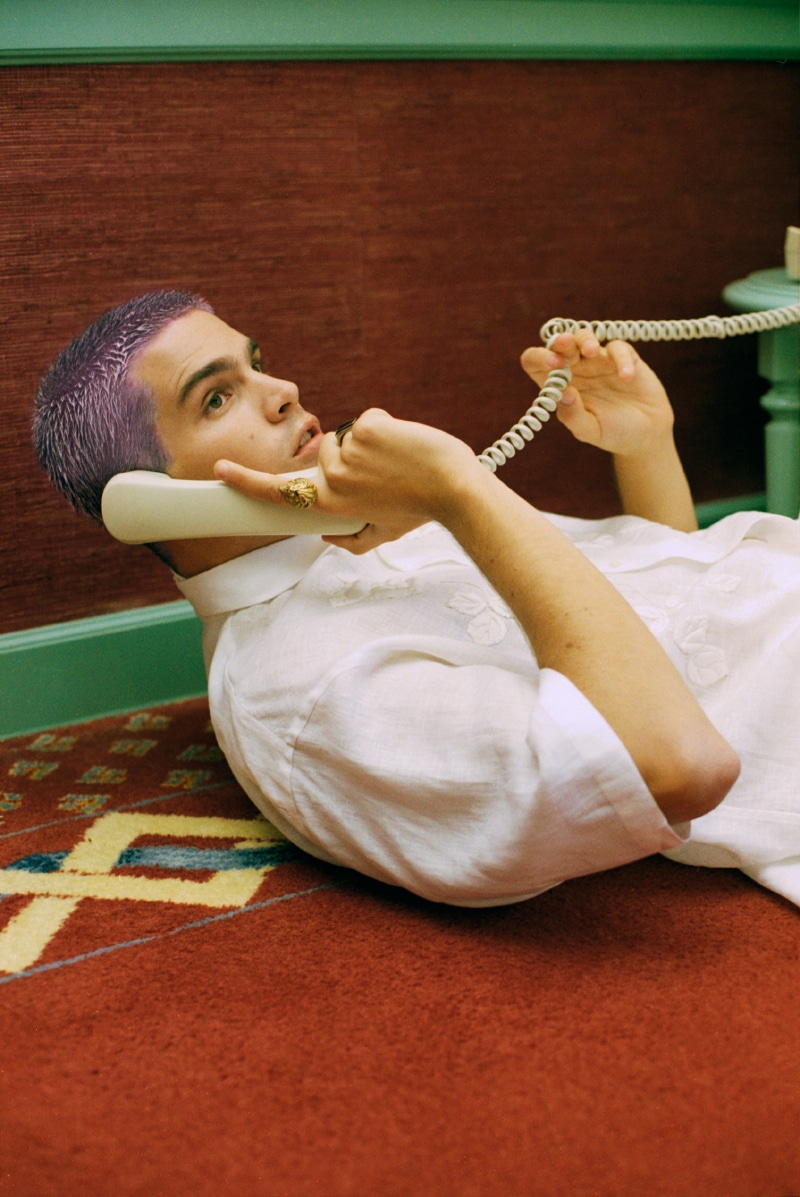 Before we get deep-down on this, let's begin with the basics. Could you introduce yourself to us?
Heya! My name is Federico Spinas and I'm just an ordinary chap From Cagliari, Sardinia, who never stops dreaming and believing in himself.
How's lockdown been for you?
In all fairness it's been hard, especially when you are used to traveling so much and live around the world you feel kind of trapped inside and at first even a bit useless. But at the end of the day, it was also a deep period of reflection where I grew a lot and learned way more about myself and what I truly want.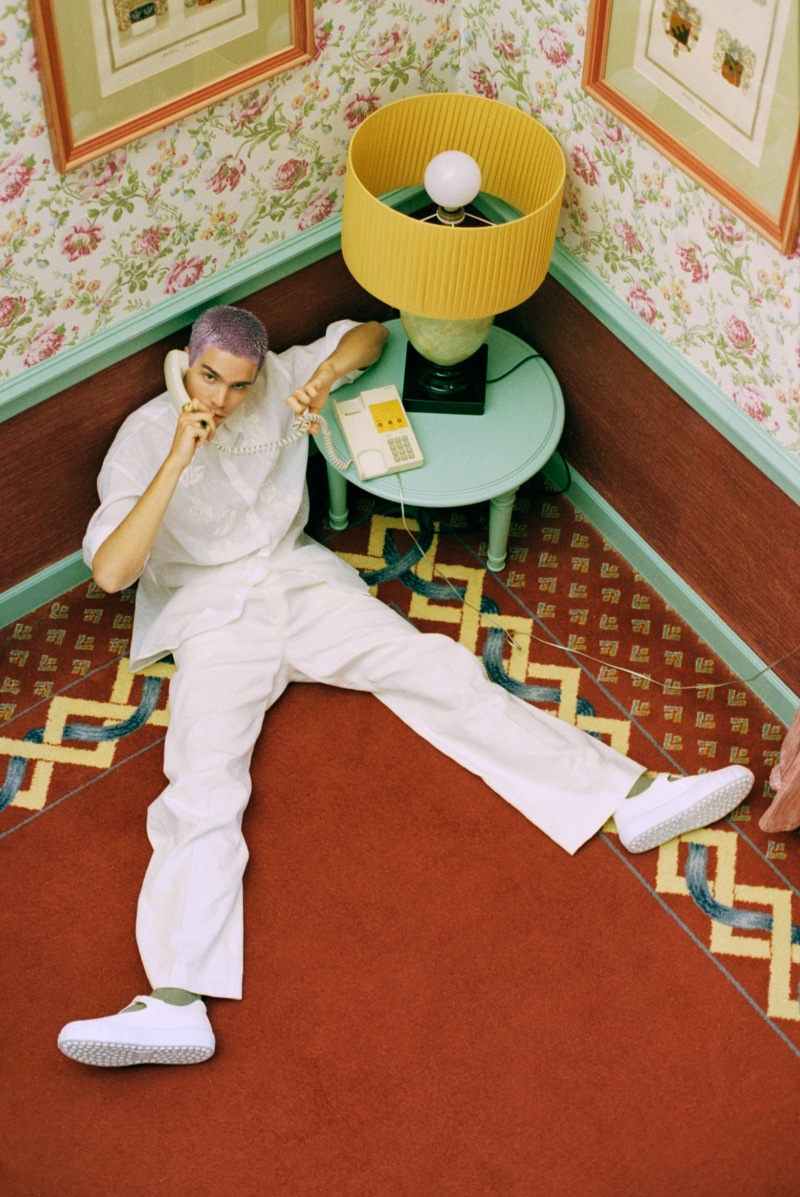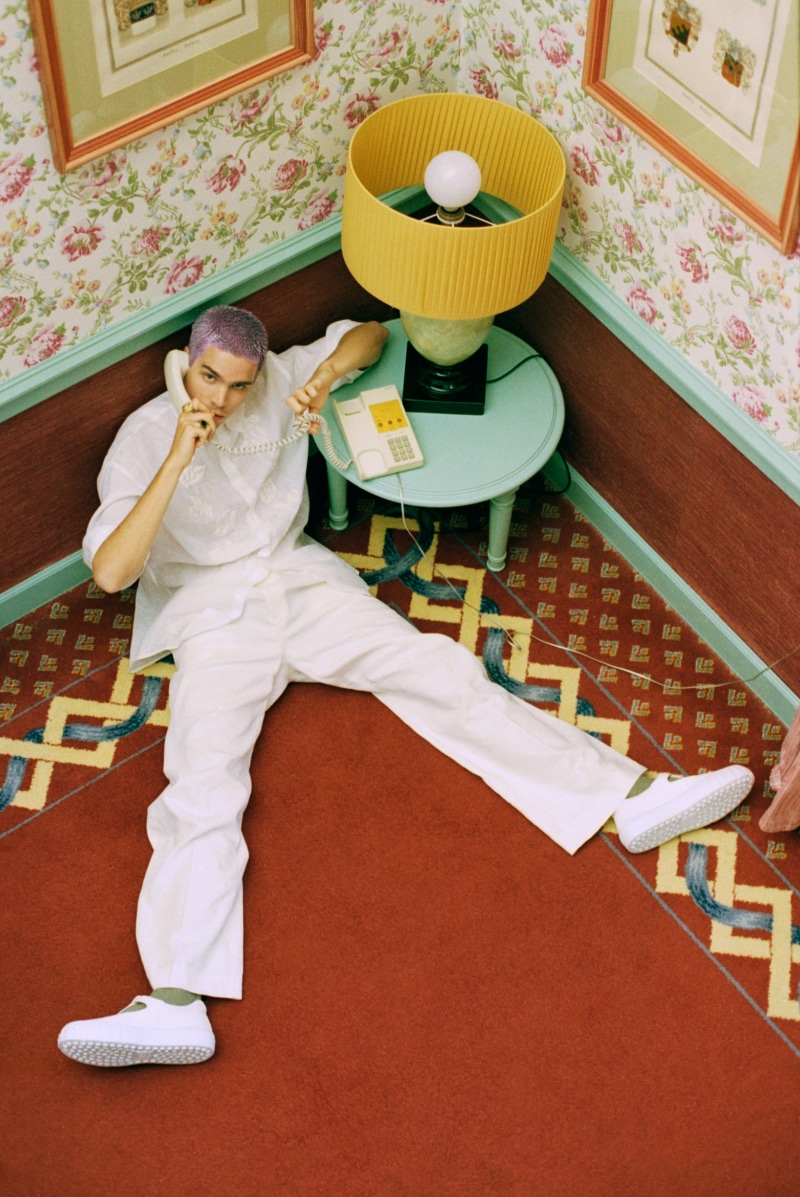 How did you venture into the fashion industry? 
I took a plane to Milano with two hundred euros in my pocket found an agency and never came back home to my parents after that *laughs*. I showed up to the first agency I went to visit saying: 'In 6 months from now I want to be in NYC and I wanna work with the biggest fashion brands in the world.' Somebody from the booking table started laughing but the boss of the agency signed me. Six months later I was in NYC for real and working with some of the biggest Fashion designers. When I say I'm determined, that's exactly what I mean.
What does fashion mean to you?
For me other than my job is a real passion. I study fashion and I know all the iconic photographers and models of the 80s 90s. Moreover, I love creativity, and this is the perfect playground for me. I used to read Vogue Italia and check every single commercial or editorial inside and study as much I could about the teams and how they made certain pictures, Linda Evangelista was my biggest icon and muse since ever.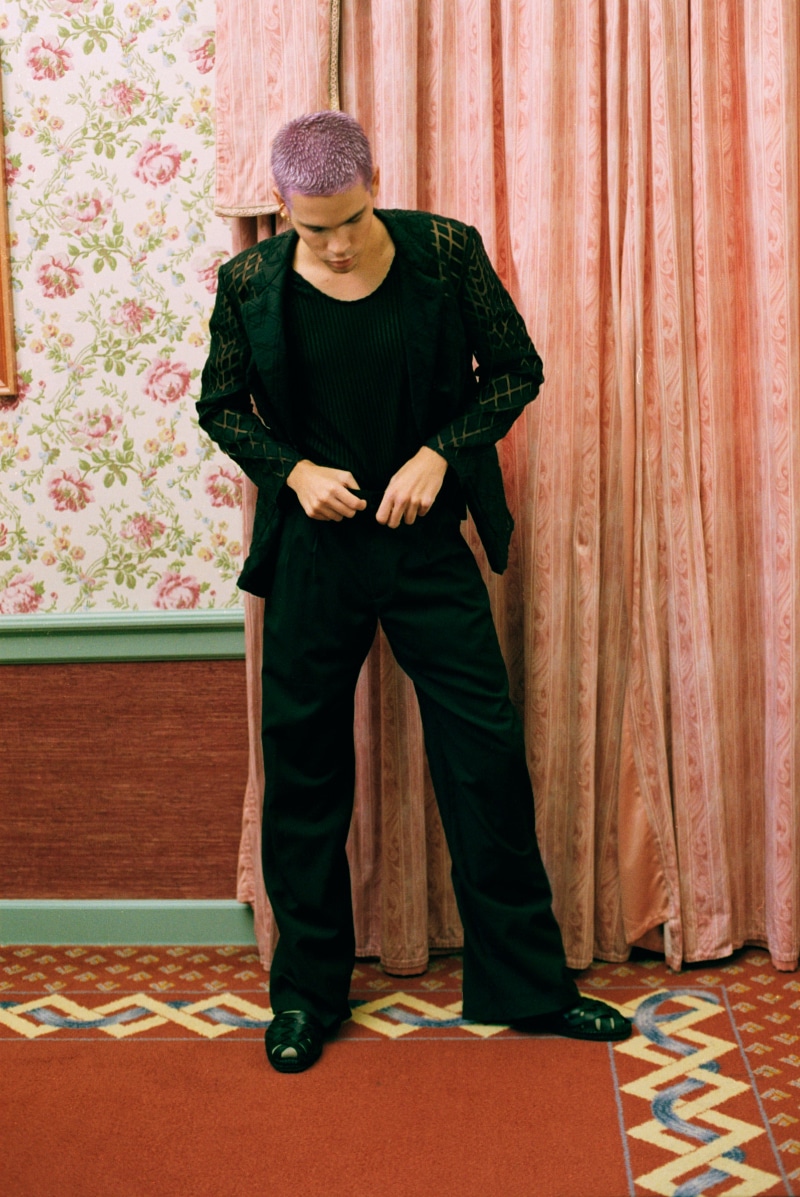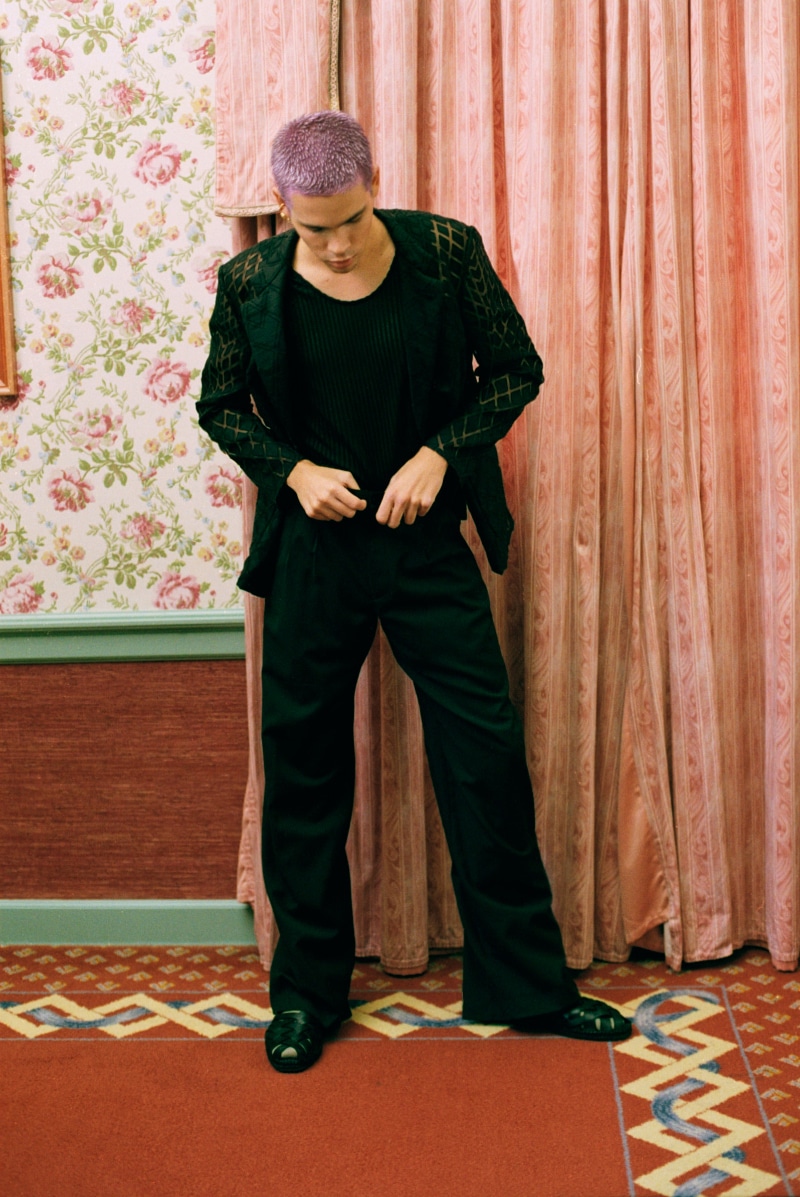 You're also into music, am I right?… 
Yes, as I was saying I love creativity and since I was a child, I always made music. Recently I signed with Sony a record deal for a few singles and is the beginning of a new creative chapter of my life which is going really well so far. Is a mixed vibe between R&B and Trap sounds, you can find me on Spotify and check it out! I'm using my real name Federico Spinas because in the end everything I do at the end of the day is part of the same big project and of the real person I am.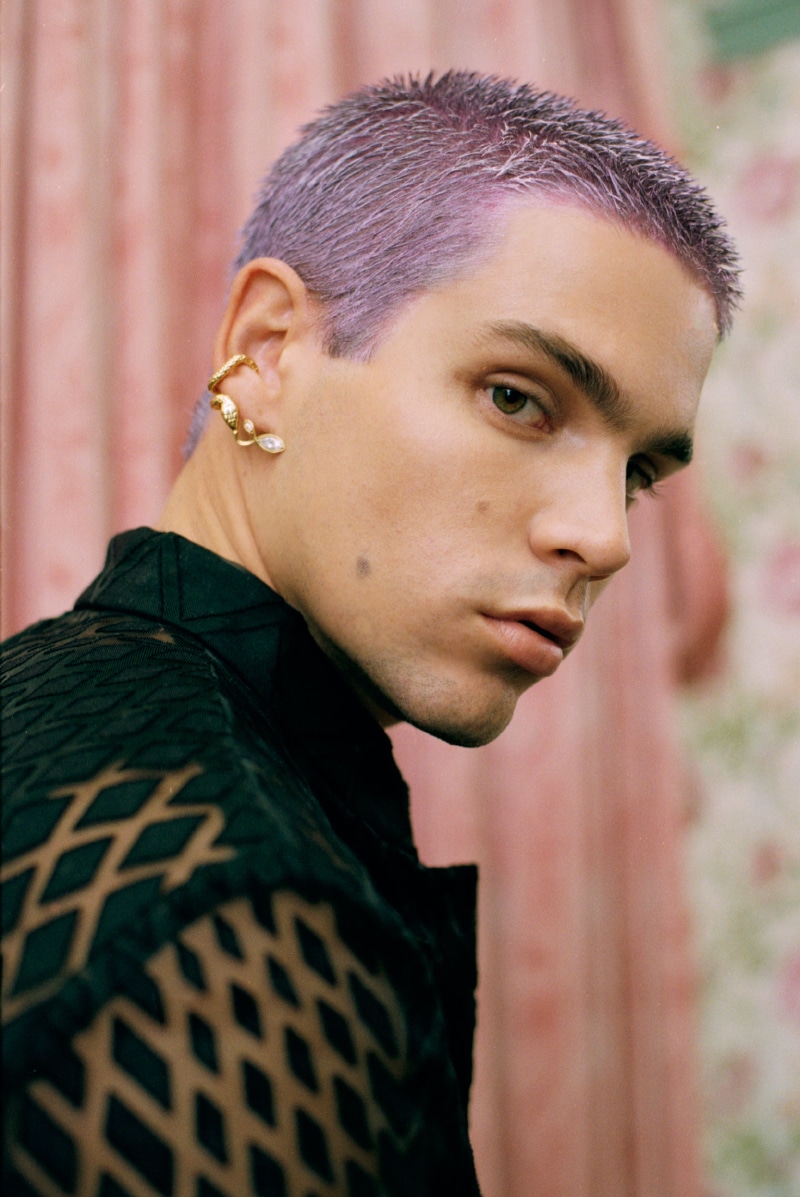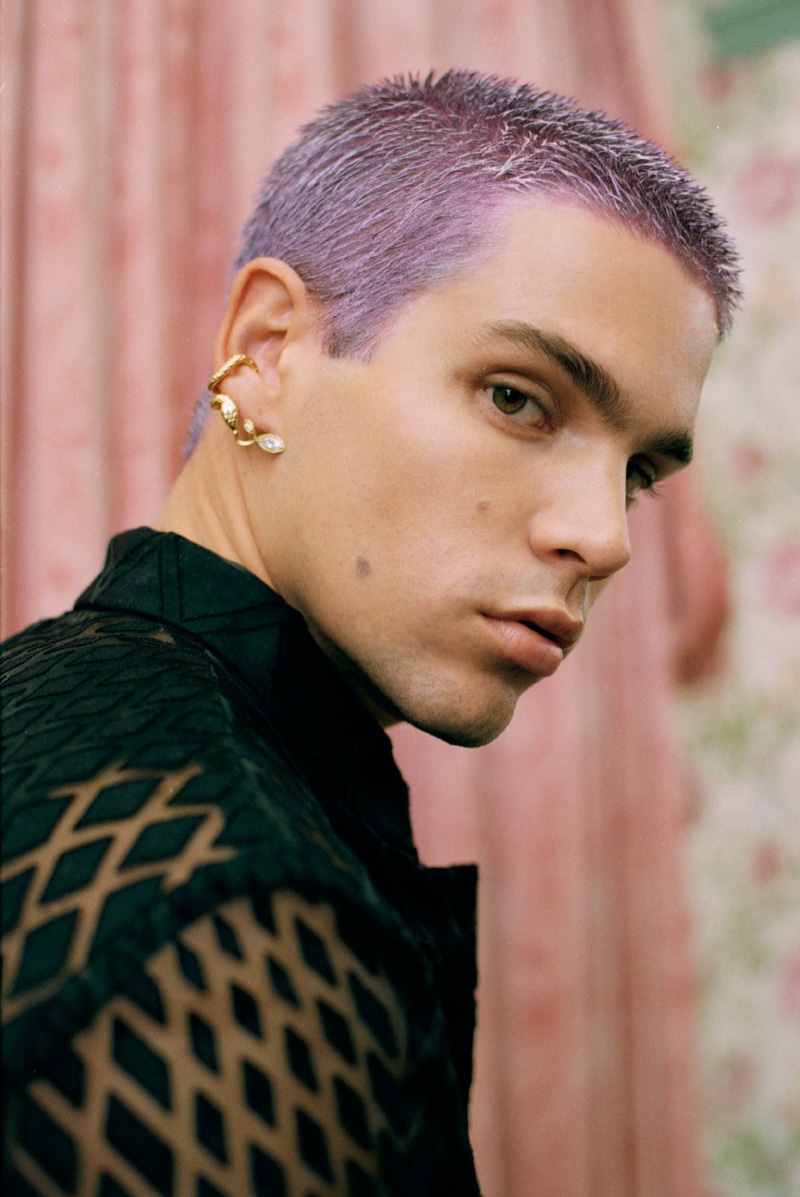 What does music signify to you?
Music represents the vibrations of each human being's soul that's why it takes so many different shapes and sounds, is also amazing to release stress or to make some beautiful moments even better. In the end, I would say that it represents the sound of life.
How do you find a connection between the music industry and fashion?
Fashion and music are both connected under the common word art. Also, singers and musicians have always inspired all the famous designers since the early times of fashion, I feel like there is a huge need for innovation and that's basically the perfect meeting point for these two different worlds that are so far but so close at the same time.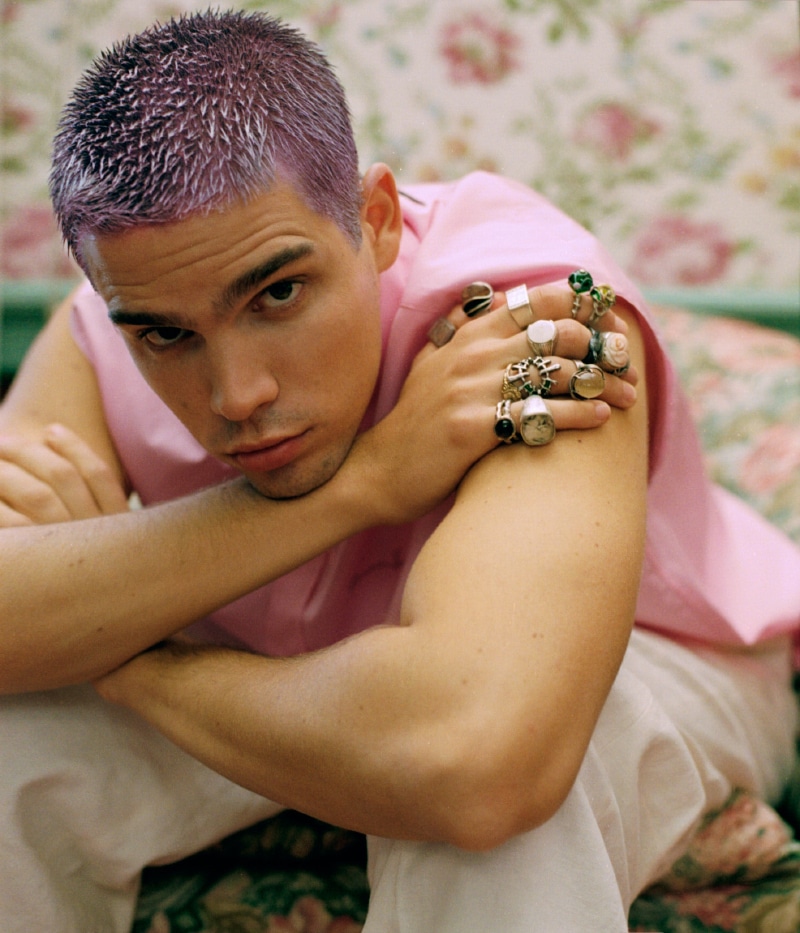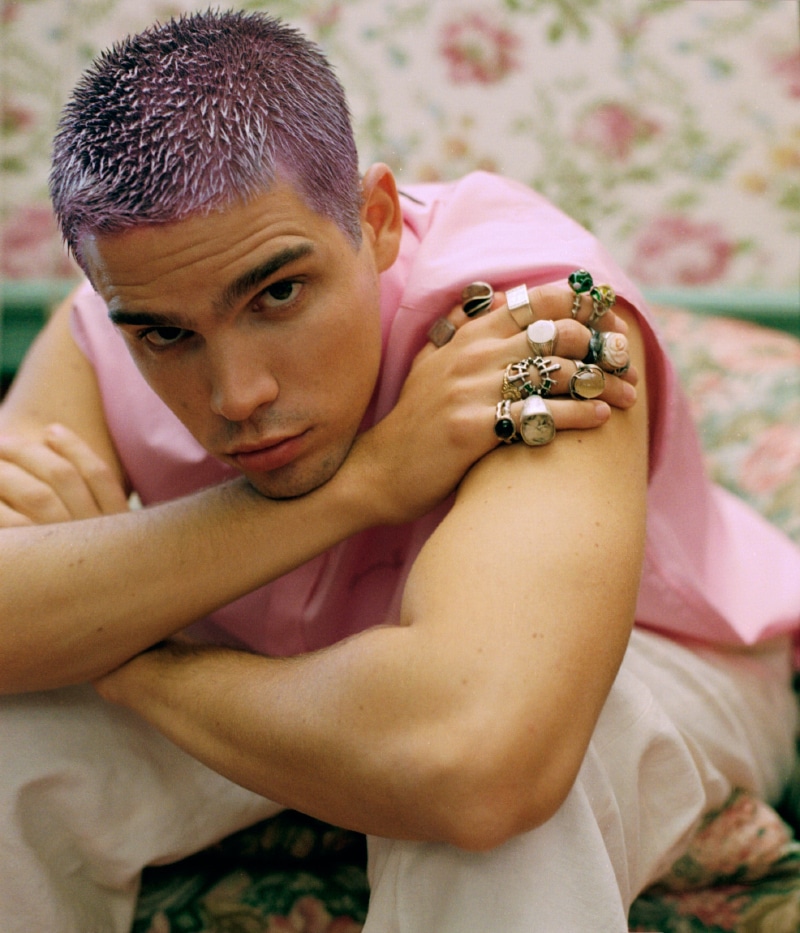 Favorite experience thus far
For sure, Vogue Italia's September 2017 issue when I got the cover with Mariacarla Boscono another big icon I had since the beginning of my career. It was all a dream: two Italians kissing on the cover of Vogue Italia for the famous September issue, and that was just the perfect match. The picture turned out to be super powerful is one of those that if you ask me the same question in ten years, I will probably give you the same answer, for the impact that it had on my career it was a dream of mine, the photographers were Mert and Marcus to put an extra cherry on the cake. I also loved the GQ cover I did with Marianne in Portugal, which I believe has been an amazing experience she's such a talented model, and working together on that level of confidence with each other has been an amazing experience and a memory that I will keep forever.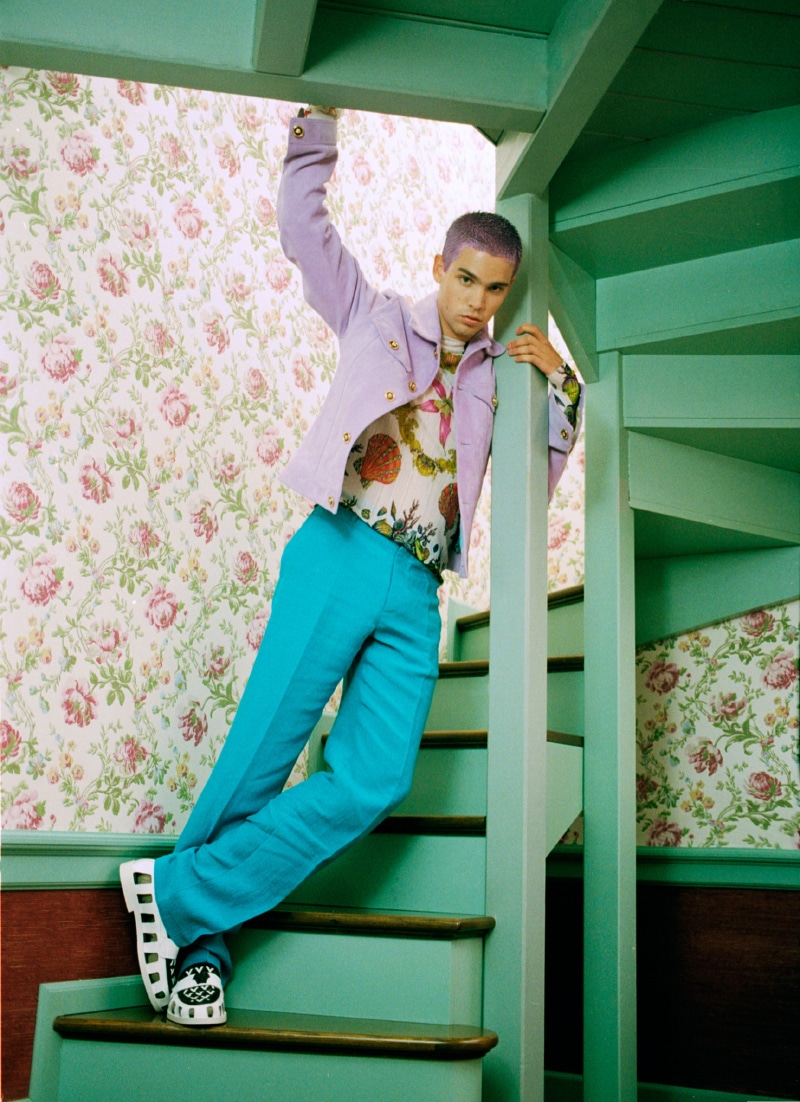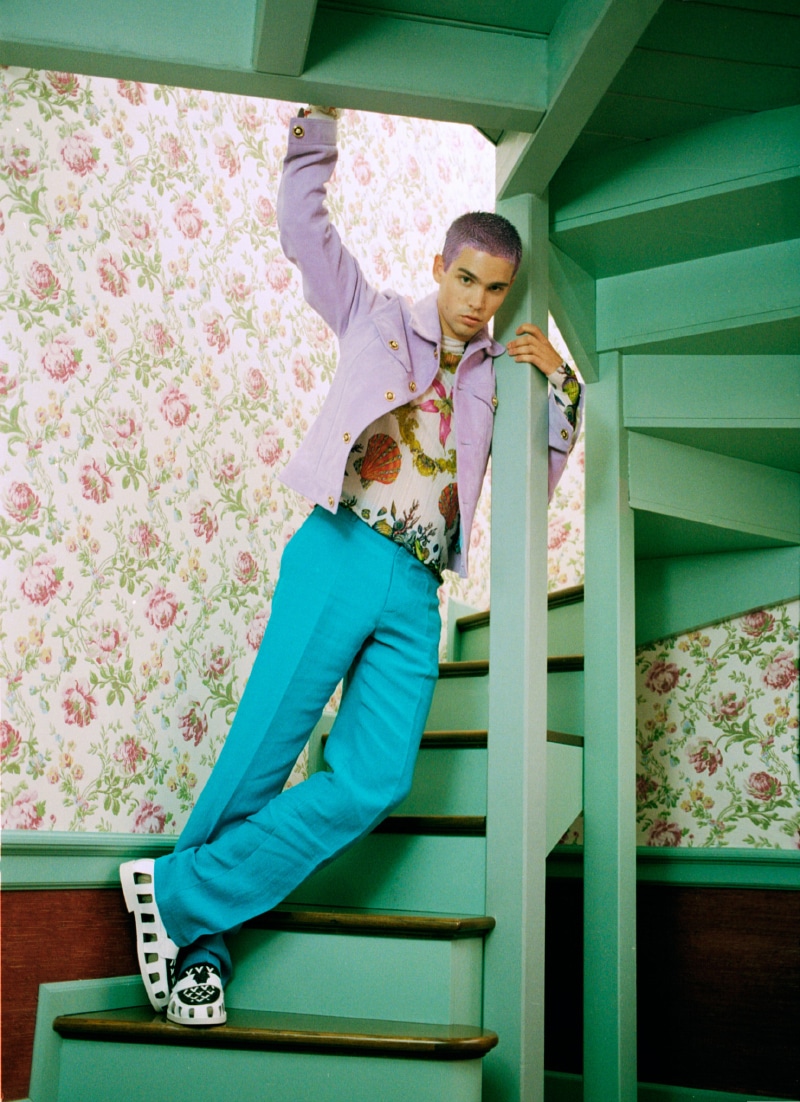 How's it been for you since the start of your journey? Did you encounter any major hindrances when you first started out in fashion?
Like every story, I had my down moments, especially in the early beginnings! A lot of people didn't believe in me at first and some are still questioning me. Honestly, though, I think they see a really strong personality in me, but they still can't explain how's possible that I made it so far without having the typical model look. I started modeling with braces and a shaved head which in 2015 was definitely not the hype look of the moment. I've never been like the other models and always knew that is not easy to work with me and understand me to the fullest, that's why I always researched for the right people that could see my vision and match my huge expectations and dreams. If you wanna innovate, you gotta work with people that have an eye on the future and have a long-term vision of your career.
How do you react to trolling and online criticism?
I usually don't mind it is normal to get criticized at the end of the day having a public profile is part of the job and there will always be some haters ready to attack you. What I always say is that bad publicity doesn't exist and even if they talk shit about you, they are still talking about you and that makes you a level higher than the critics.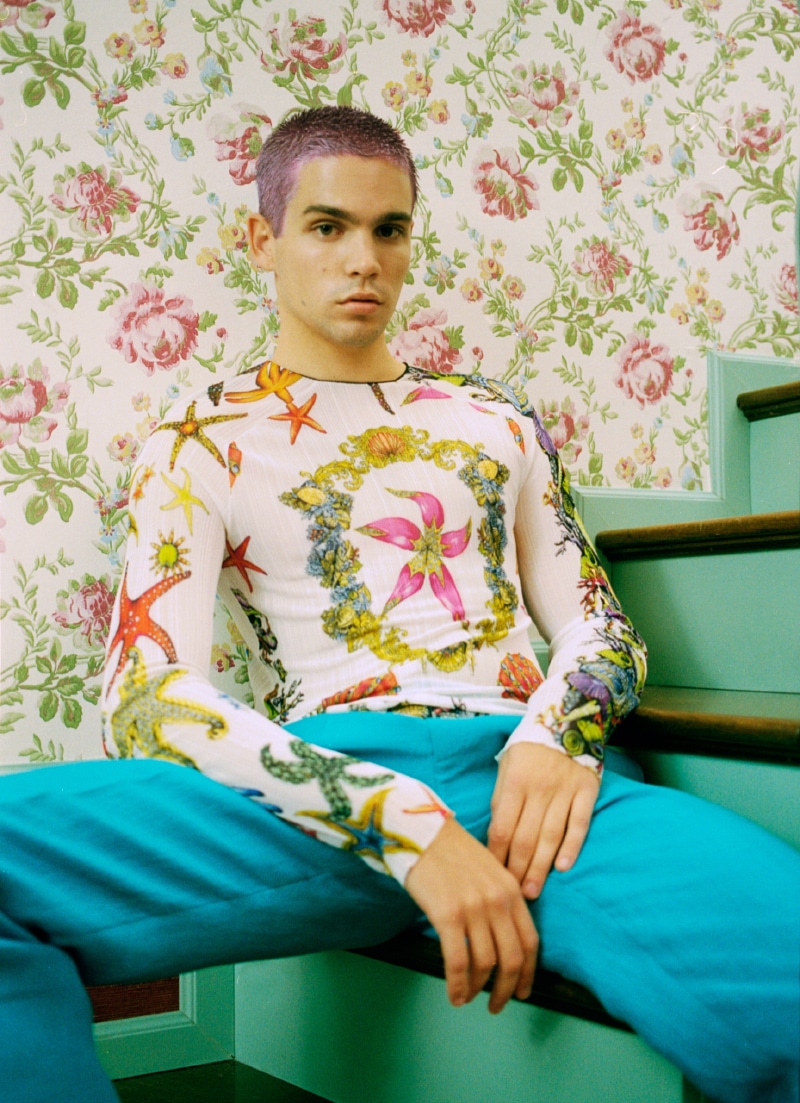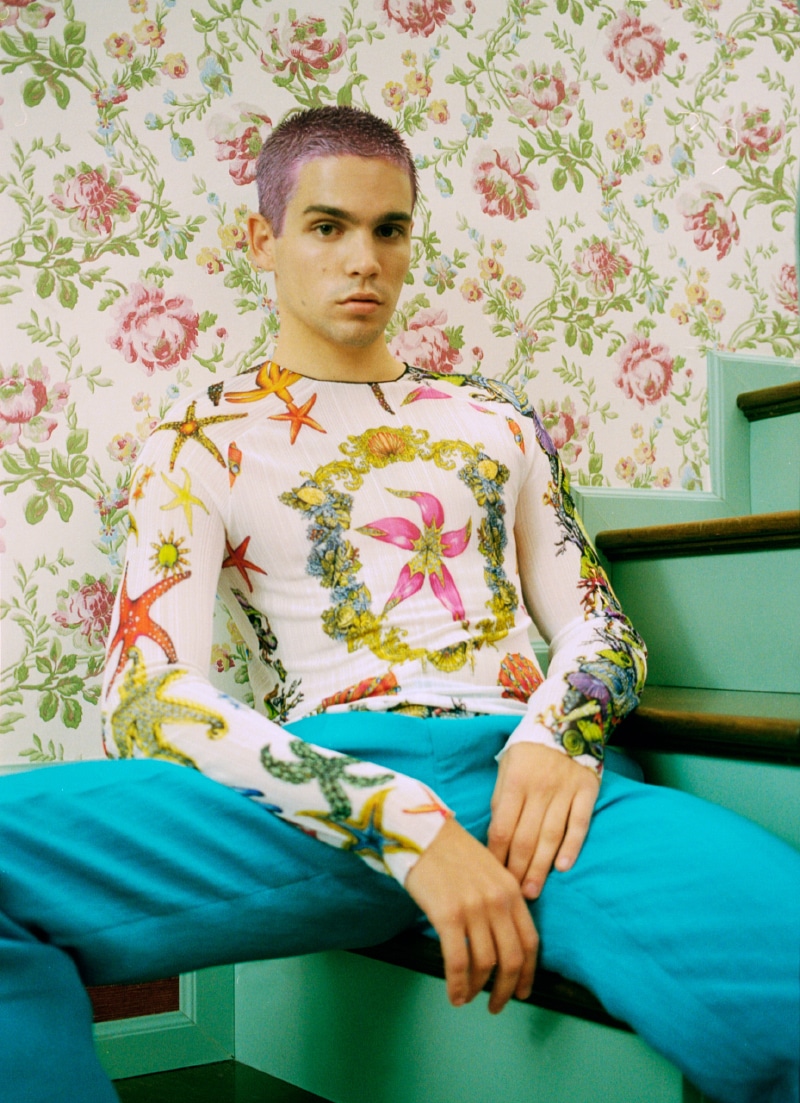 In an era spewed by digitalization and social media appearance, being constantly exposed to the public's eye must result quite daunting, especially with the level of saturation present in such field. In a nutshell, what are your key thoughts in regard to the whole Instagram thing?
I honestly see it becoming a new working tool, it's the fastest way to connect with people ever, is amazing to interact with fans, and can get you a lot of interesting connections, I see it as a weapon and as all the weapons you gotta be careful of how you use it, for sure I'm trying especially in the last period to cut off more social media time and live the moments, cause even if it's work Instagram could become a serious addiction.
What's been the most gratifying aspect of your career thus far?
Making it from zero from a little city like Cagliari and the fact that I've always followed my hard and my brain in every little decision. If I could go back I would redo everything the same way! Modeling made me mature way faster and took out my potential now let's see how far I can go.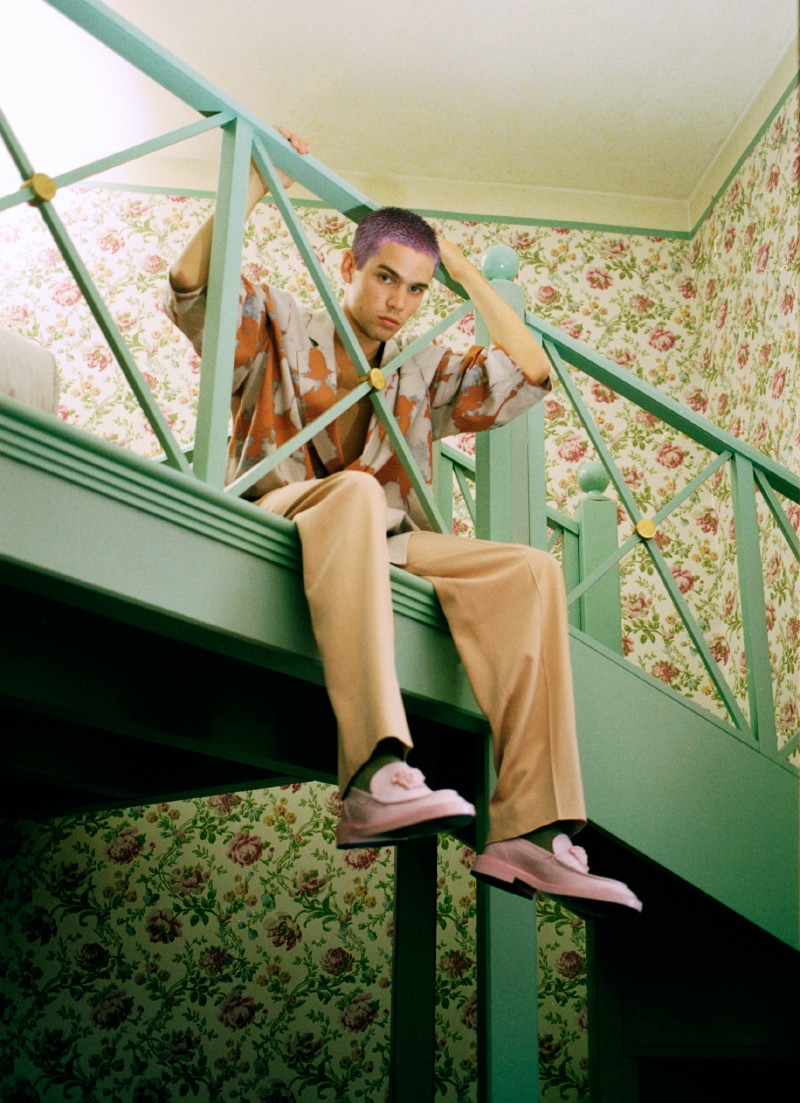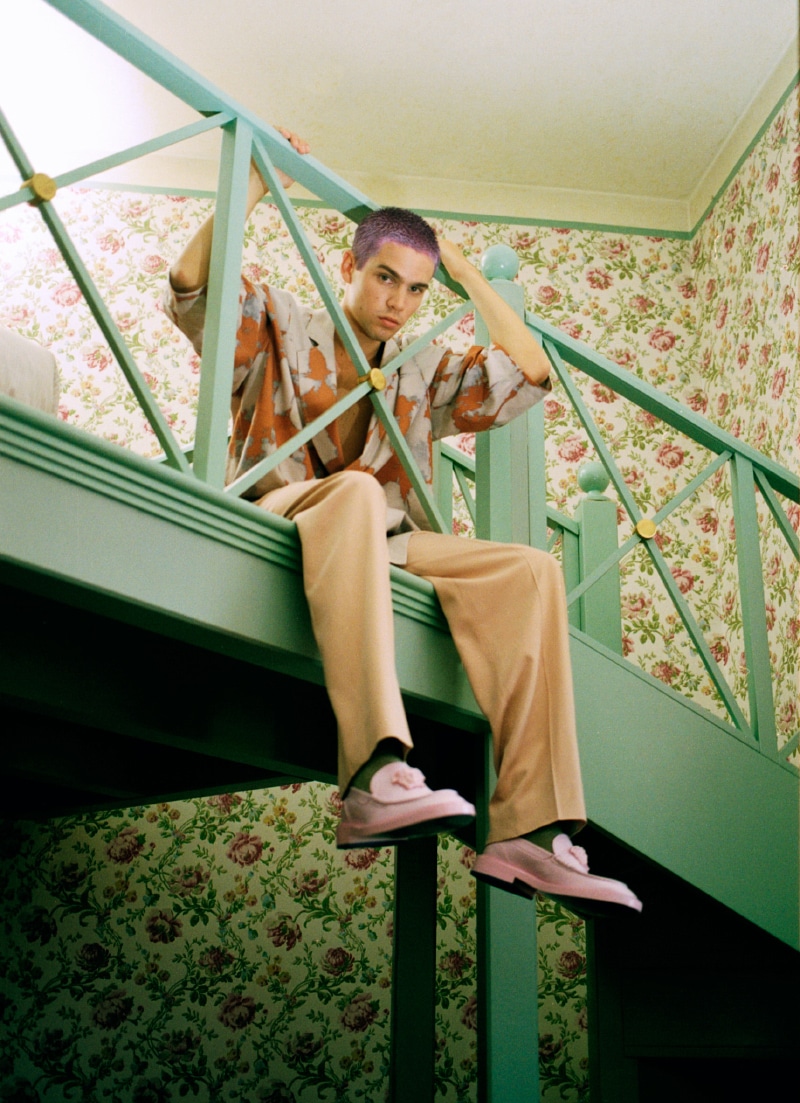 Any major inspirations?
Linda Evangelista, Peter Lindbergh, Giorgio Armani, and Dennis Rodman 'cause he was crazy.
What are the biggest obstacles you've had to deal with?
I'm still facing them today and is internal conflicts of my mind, discovering yourself and finding your spot in this world. Also, being brave enough to love and be strong enough to get hurt: I'm a Scorpio, so I'm a person that is strongly impulsive and deeply emotional, I'm pushing myself to be more rational and self-constructive.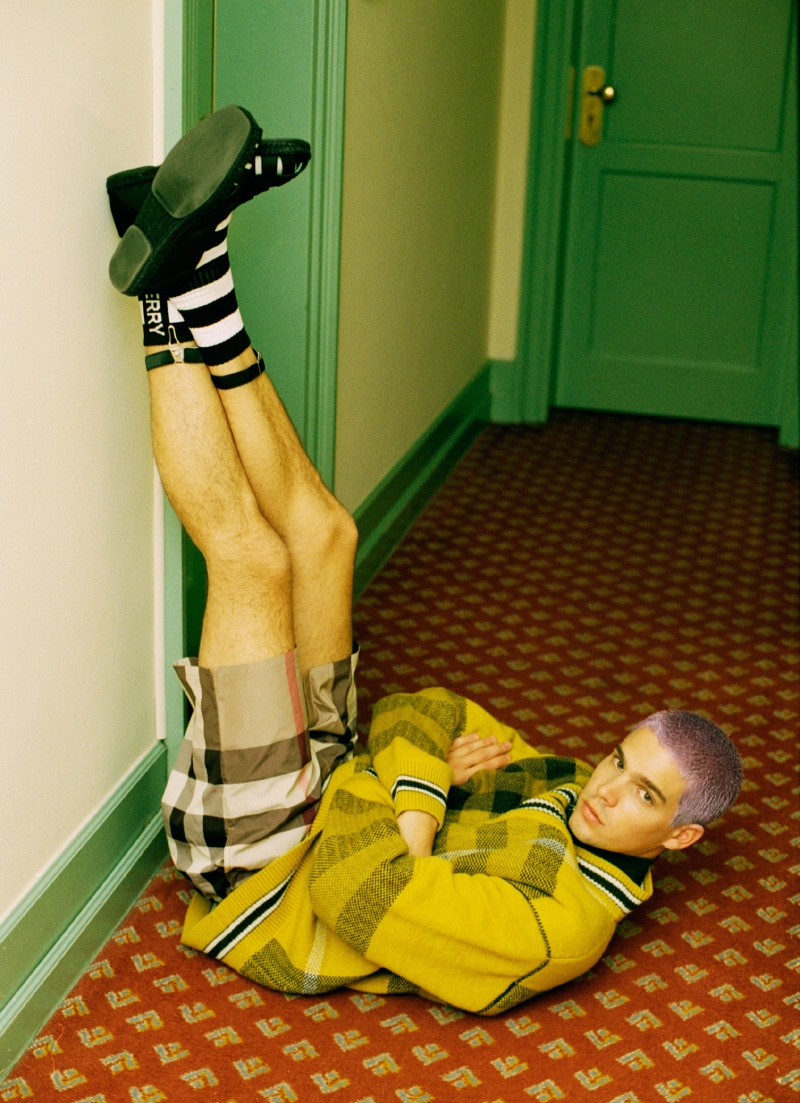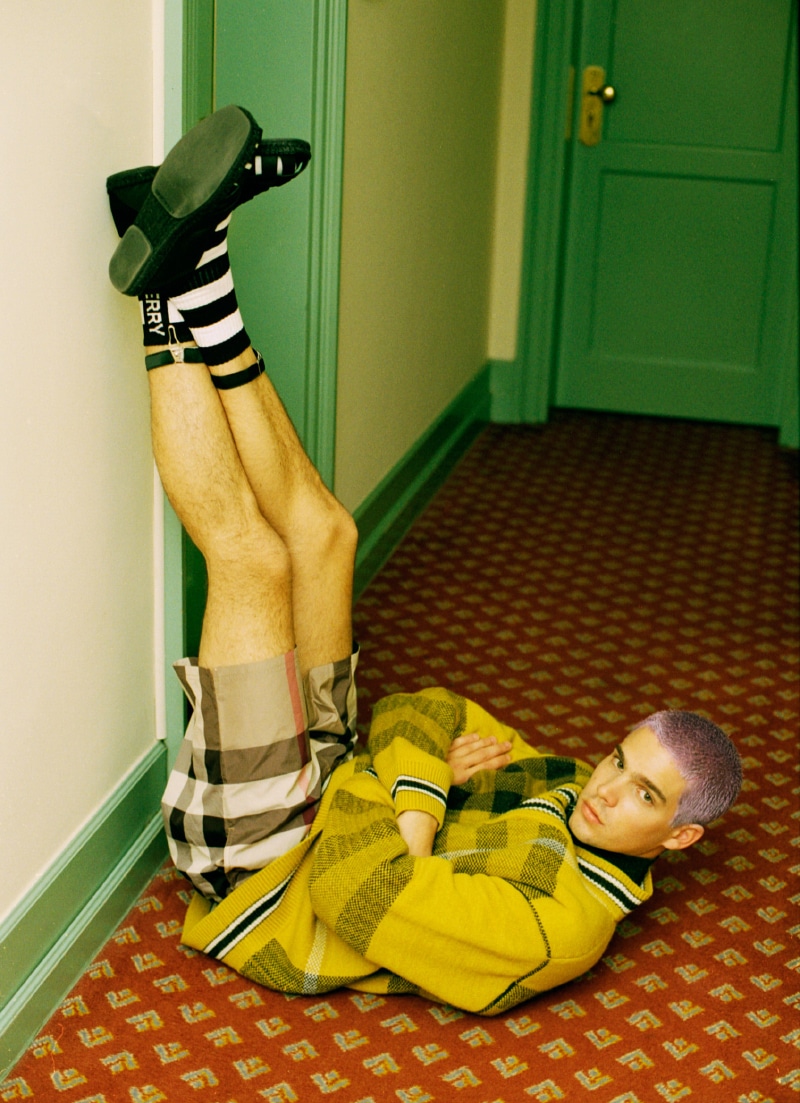 Who would you like to be remembered for?
For someone that proved that even if you are nobody and you come from a small city, if you truly want it and you have a strong personality, you can make a difference and create something new, even when everyone tells you that you will never make it.
Any advice to give the young wave of people, wanting to venture into your world?
Is not a job for everyone and the aesthetic part of it is not everything, you need to have a super-strong personality, and charisma, don't start before eighteen cause is pointless since you are not mature enough, otherwise, go to university and find your way don't start modeling just because it looks cool from the outside. It's a real business and it can be really heavy if you are not strong enough, also chose well the agency and team that you want next to you for the journey.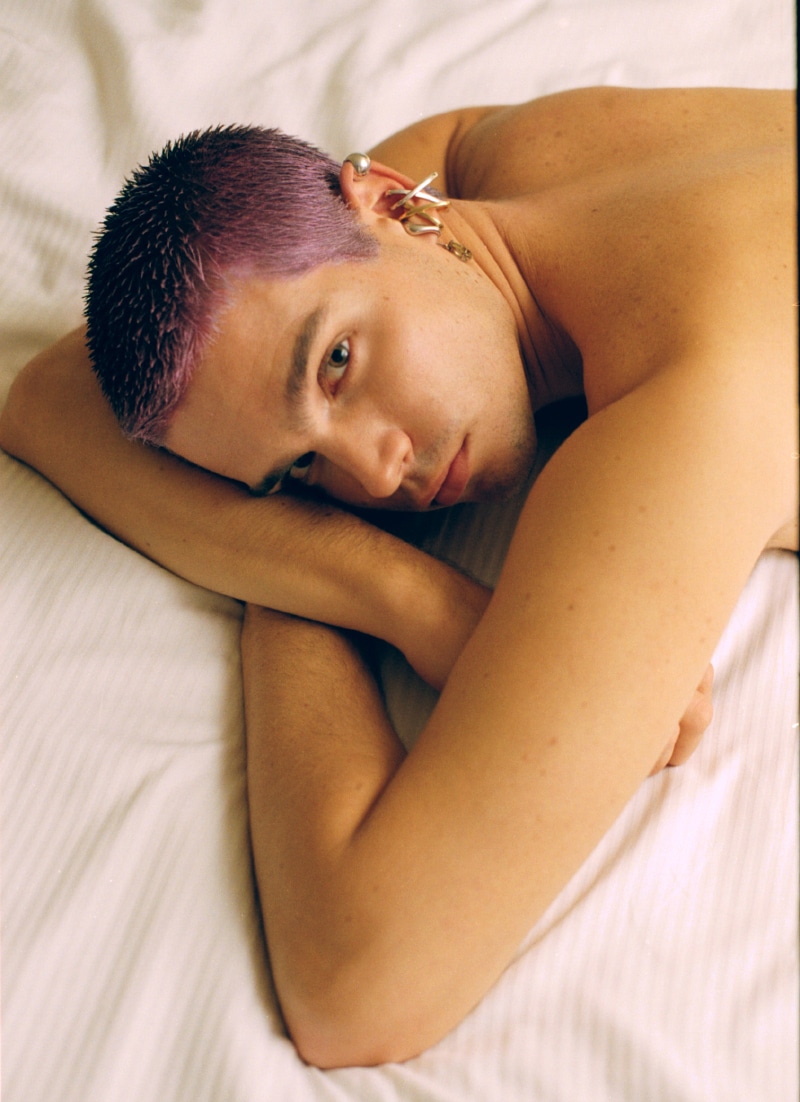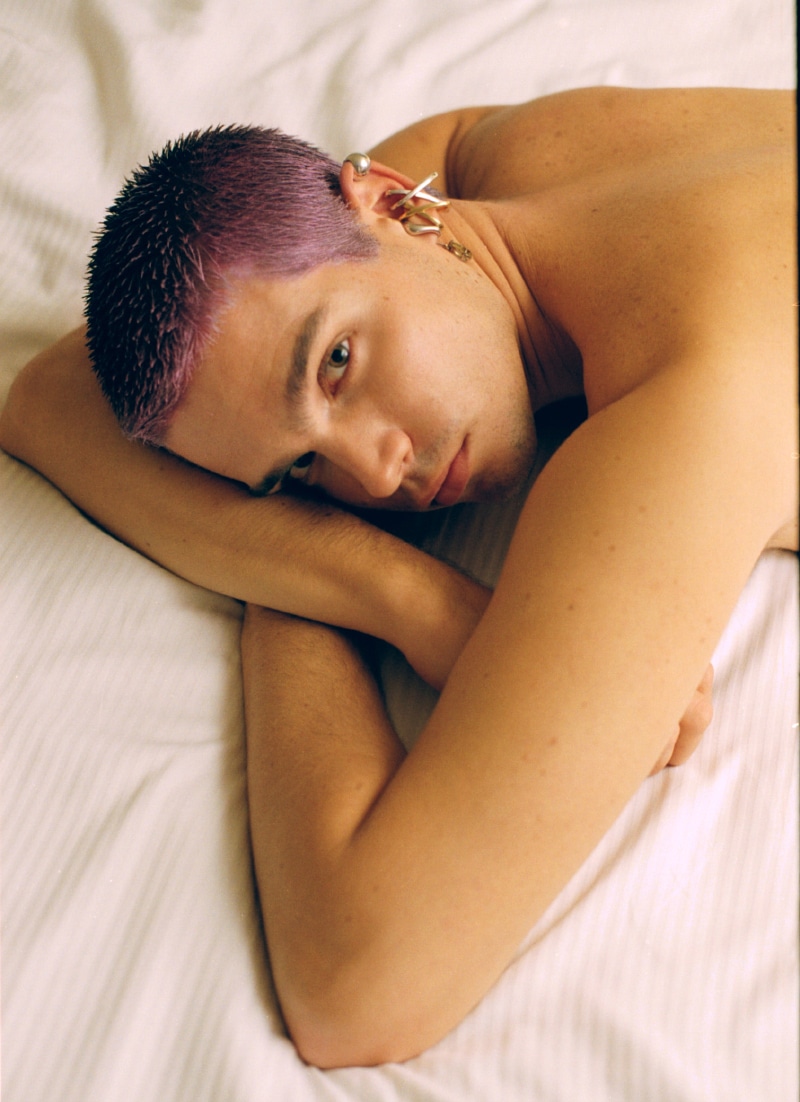 Talent: Federico Spinas @federico_spinas
Photography: Andrea Cenetiempo @andreacenetiempo
Fashion Editor: Valentina Rixo @valentina.rixo
Grooming: Martina Russo @martinarussow
Editorial Assistant: Giulia Sangaletti @giuumanjii
Brands: Burberry, Emporio Armani, Alan Crocetti, Versace, Fendi, Vincent Vintage Bijoux, Ermenegildo Zegna.