Honoring its 30th year as China's great icon of sport and style, Li-Ning's vision for Fall/Winter 2020 —dubbed "Future Vintage, Sport Formal"—offers a collection of apparel, footwear, and accessories that contrast design highlights from the label's storied past with a modernist perspective on the future. Surveying Li-Ning's robust archives—along with the celebrated career of company founder and Olympic gold medalist, Mr. Li Ning—the brand's latest runway assortment creates a unique hybrid aesthetic, one that unites elements of casual sportswear with more formal codes of dress.
Li-Ning commemorates its 30th Anniversary milestone collection with a celebratory image and film series, featuring contributions from a host of today's definitive photographers, artists, filmmakers, and visual leaders. Divided into 5 separate and distinct chapters—each showcasing the vision of a different creative team—the series signals Li-Ning's continued focus on the arts, following the announcement of its partnership with Paris' esteemed Centre Pompidou earlier this year.
The project features the work of Johnny Dufort, Sharna Osborne, Michael James Fox, Jay Massacret, Traum Inc., and, the visionary behind the series' first installment, ByeByeDisco.
CHAPTER 1 | ByeByeDisco featuring EVERYBODY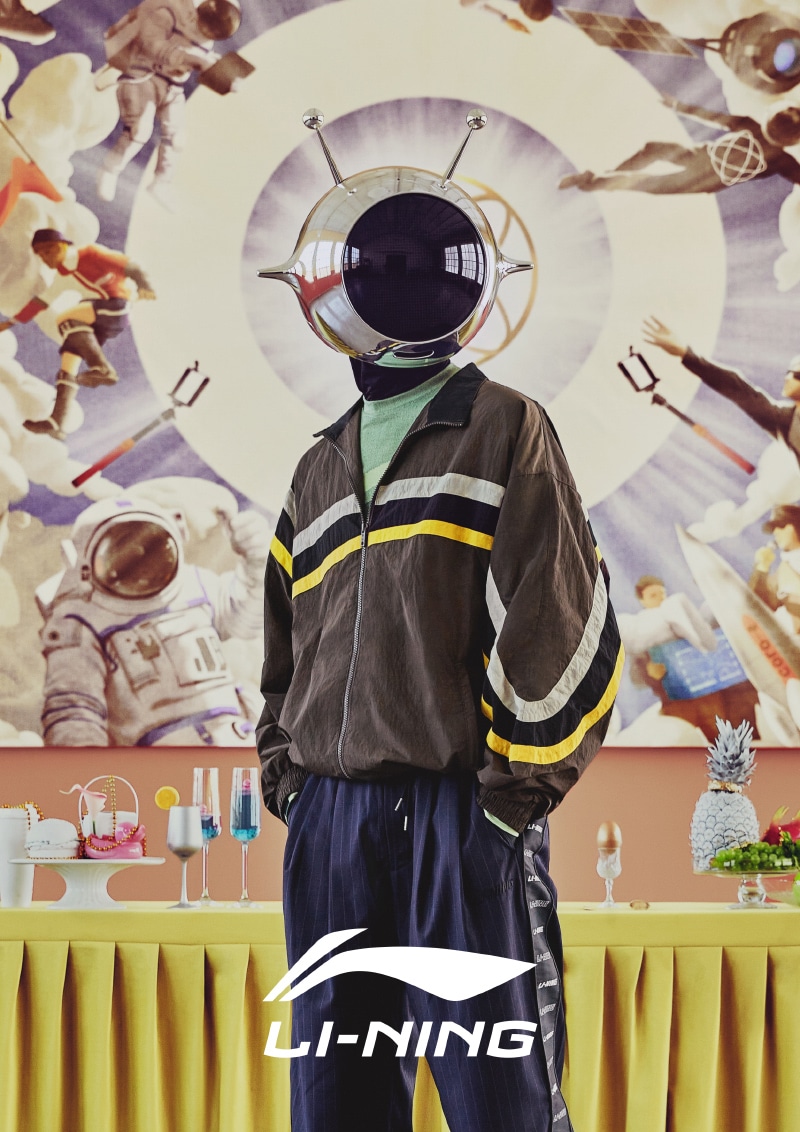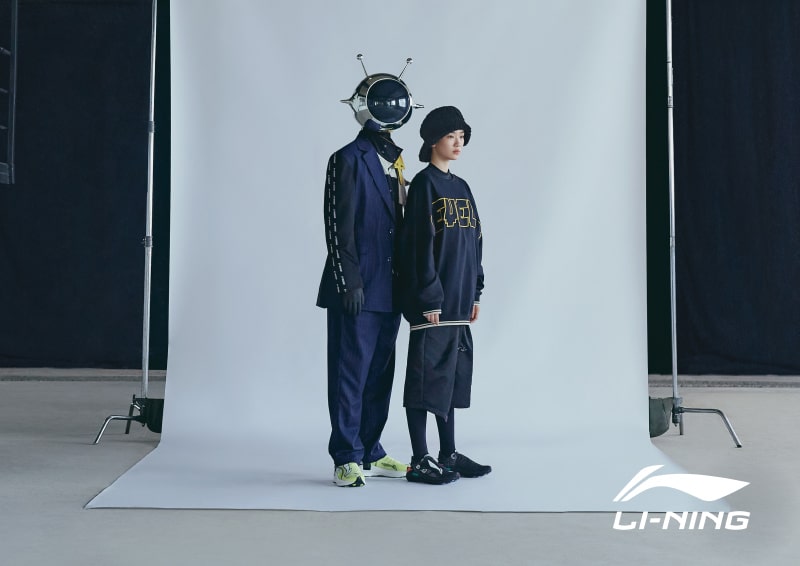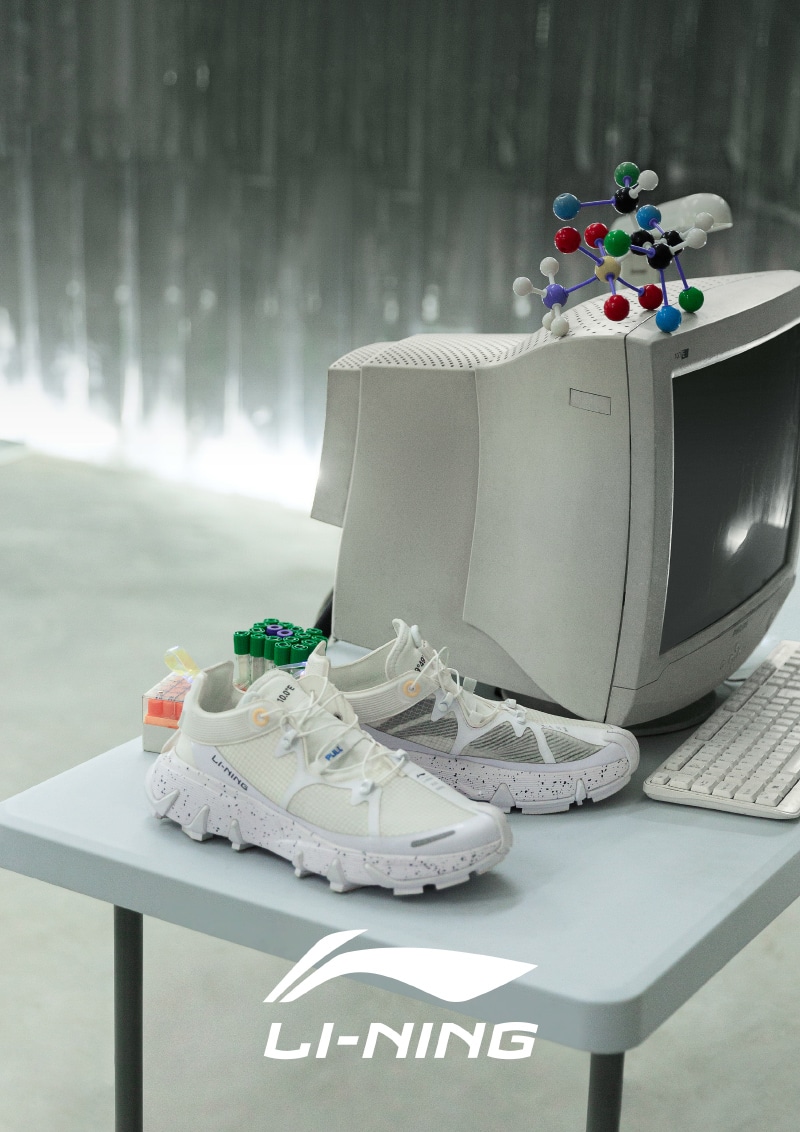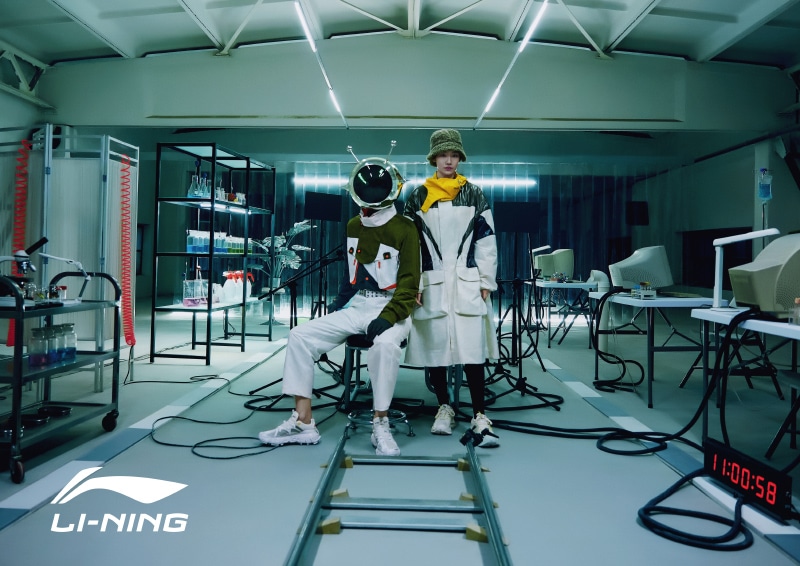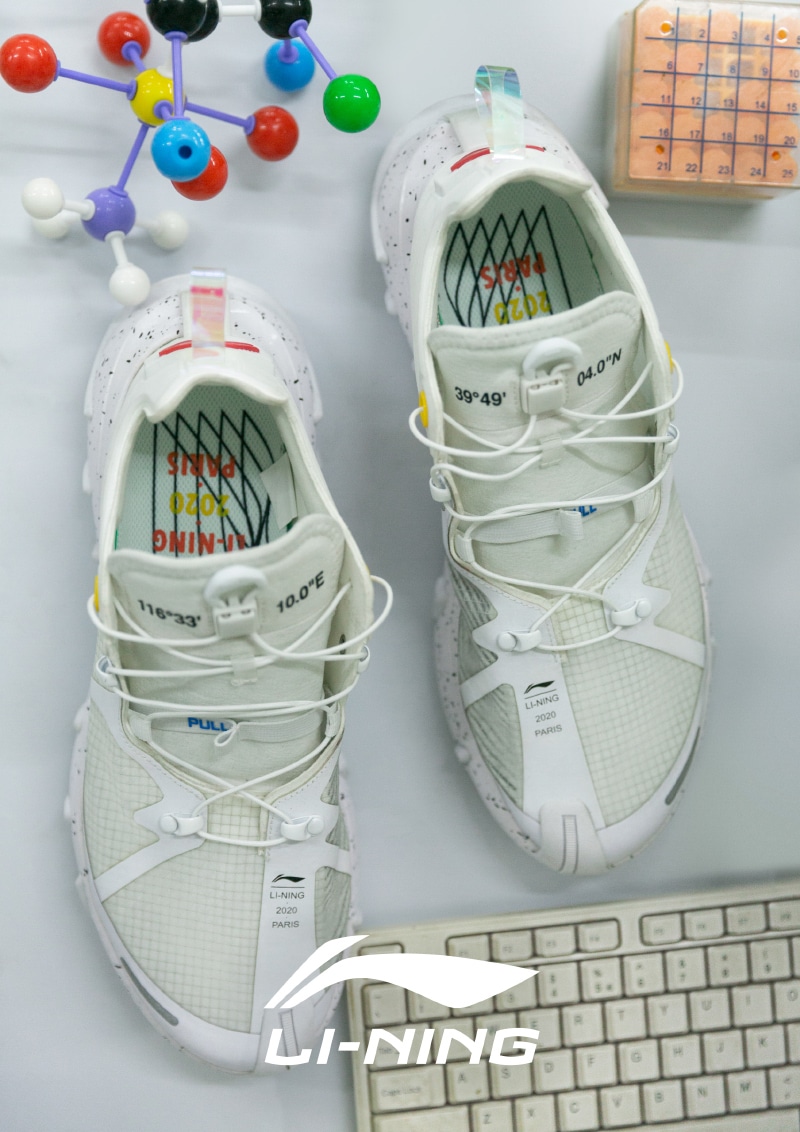 Starring their recently-unveiled robotic character, ByeByeDisco's contribution to the Li-Ning series captures EVERYBODY's interaction with a female co-star, underscoring our basic need for companionship. In the process, "Electronic Influencer" demonstrates how now—perhaps more than ever—technology can be so vital and helpful in feeling connected and maintaining intimacy.
CHAPTER 2 | Traum Inc.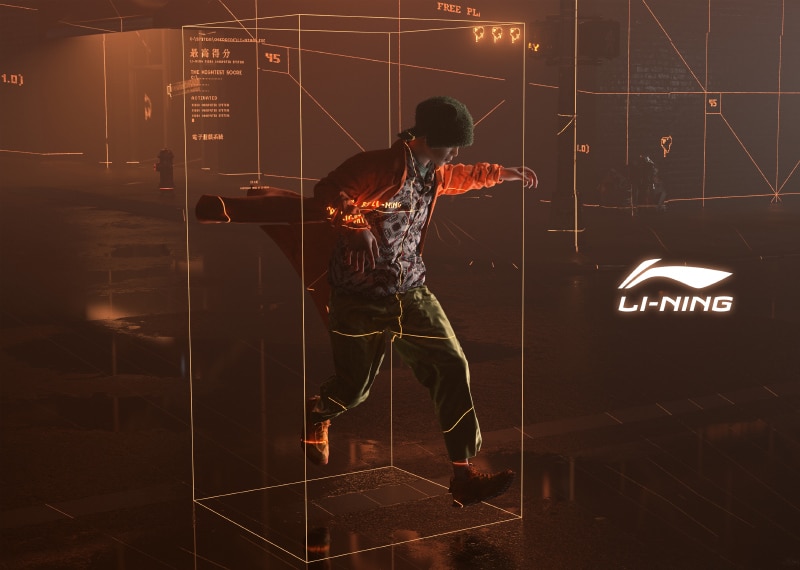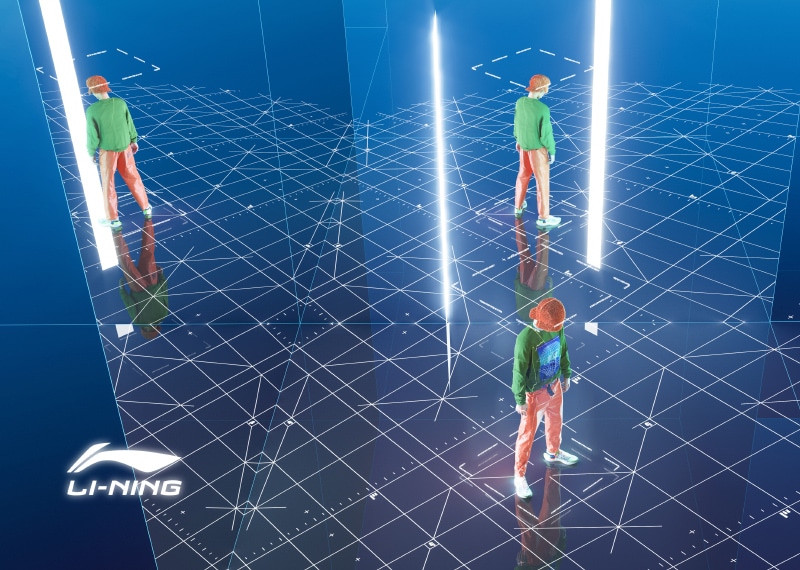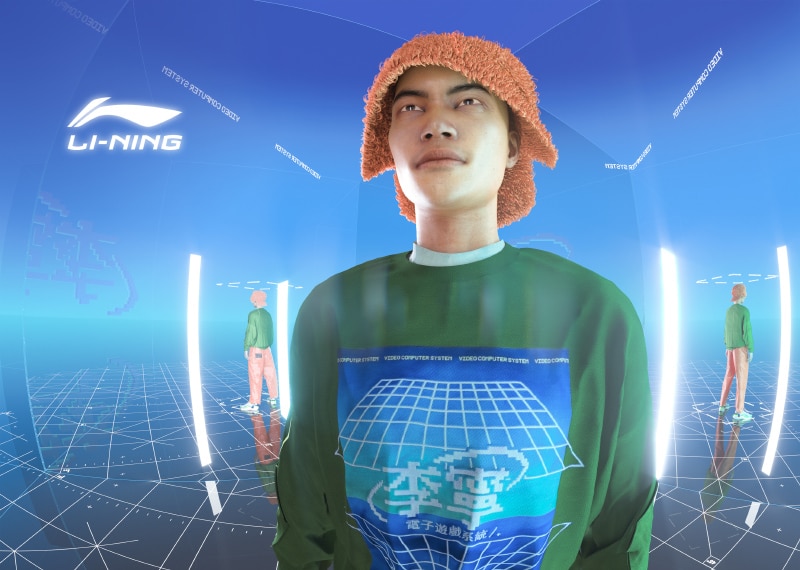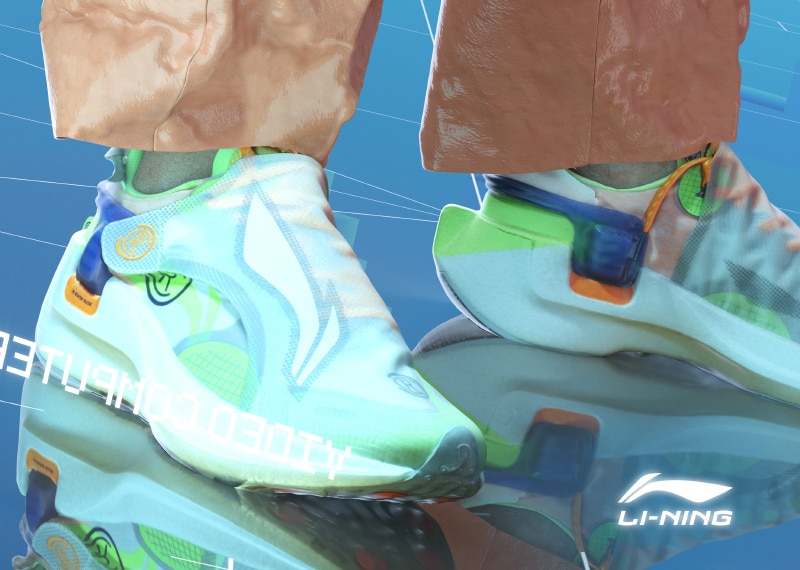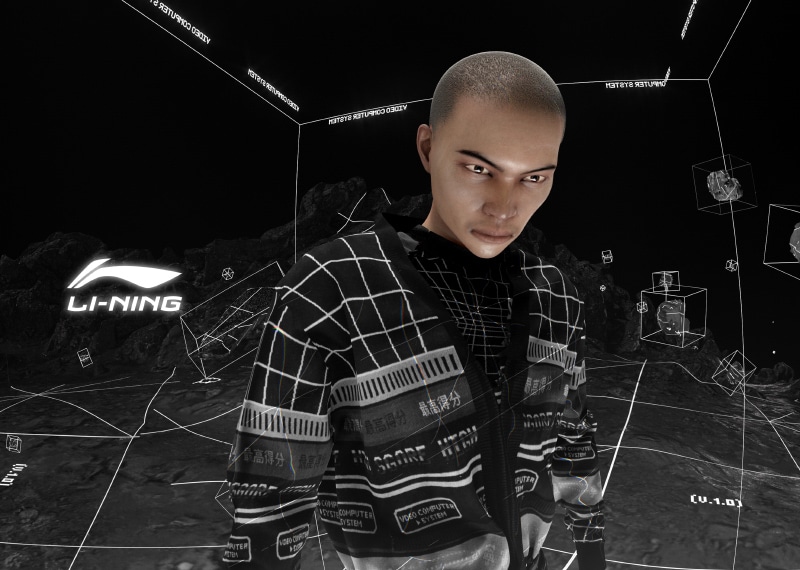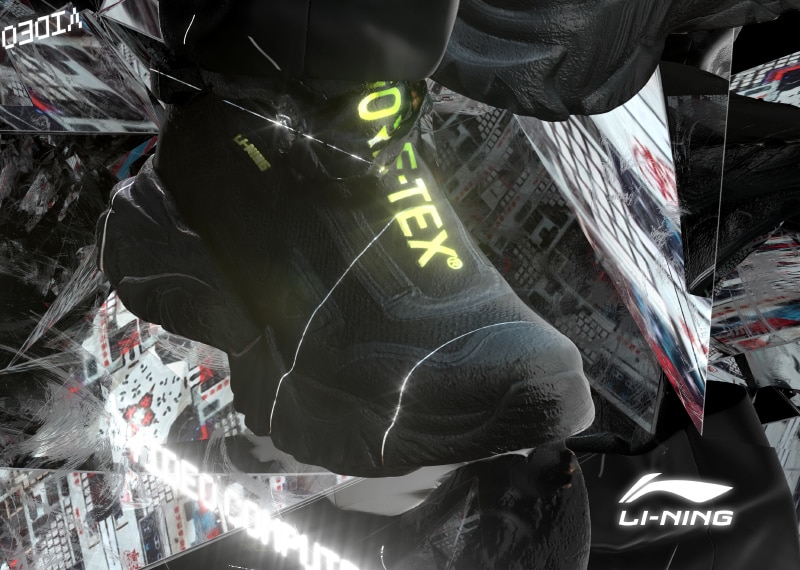 The 2nd entry in Li-Ning's FW20 series takes an explorative, digital approach as interpreted by Traum Inc. Presenting the collection in a world of shifting dimensions and altered perspectives, the Traum team looks to the season's many video game references, incorporating digital animation, iridescent colors and a score of intensity-building, whirring cyber sound effects.
True to the creative collective's founding principle—"New Images for a New World"—Traum Inc's submission finds Li-Ning-clad avatars presented in a host of new and unseen cyber-landscapes, all still under construction with grids and matrices forming around each figure.
CHAPTER 3 | Michael James Fox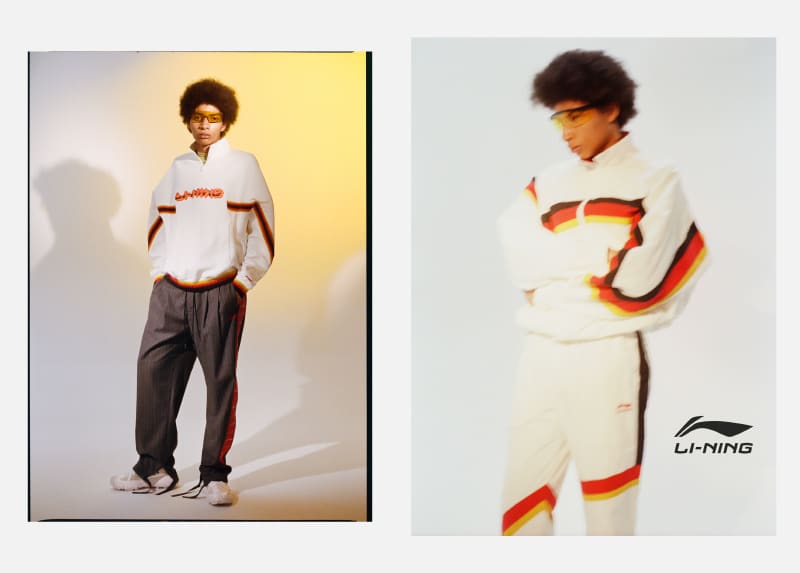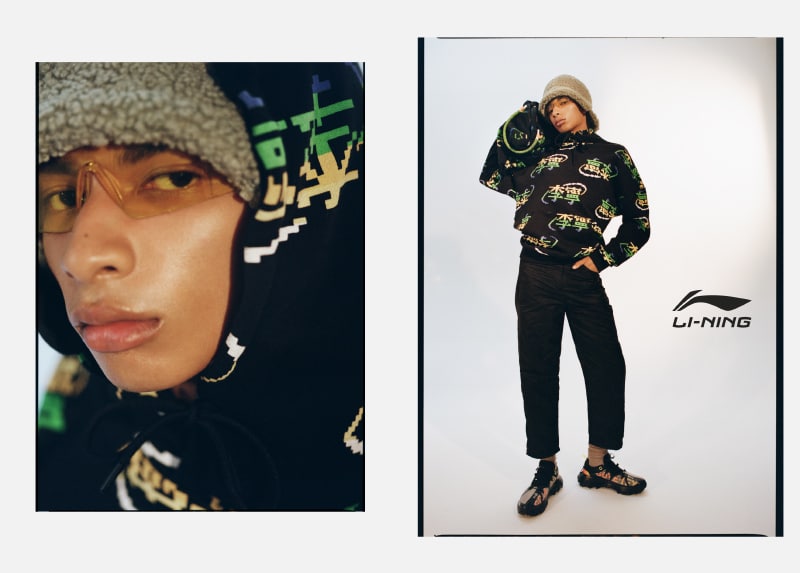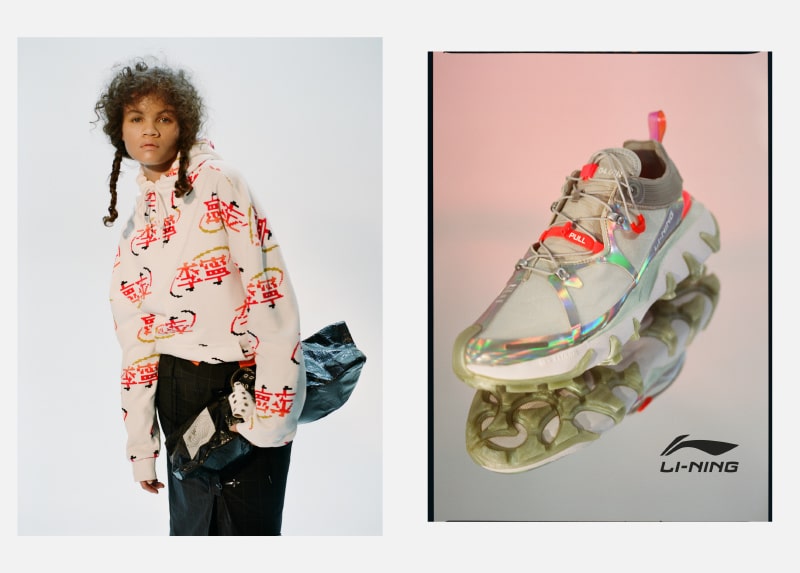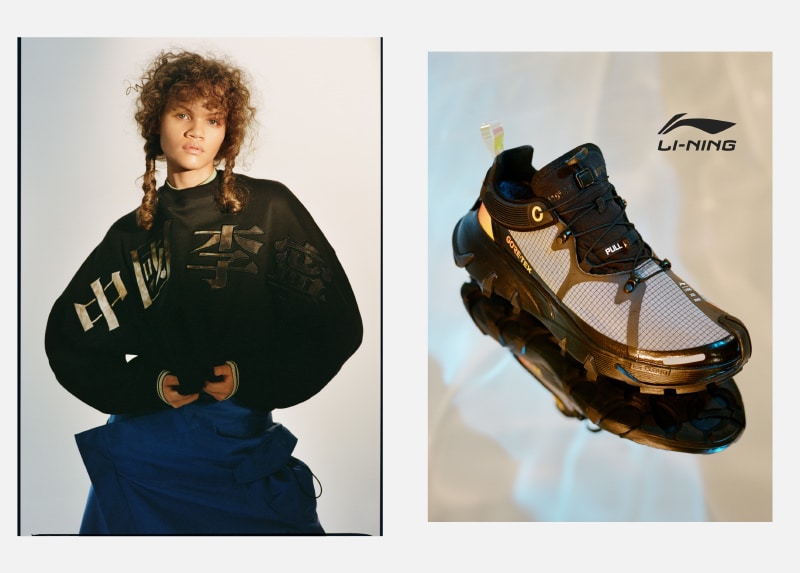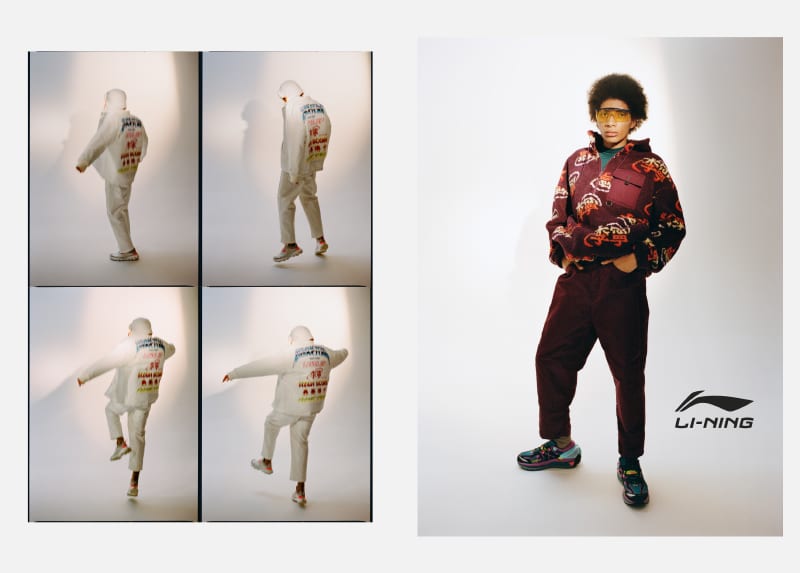 The third installment in Li-Ning's FW20 series finds the collection interpreted by New York-based photographer Michael James Fox working in tandem with fashion stylist, Jay Massacret.
Having developed a highly intuitive approach to his work, photographer Michael James Fox is oftentimes inspired by other artistic mediums—painting and sculpture included—with abstraction always at the heart of his practice. His photography tends to transform the familiar into something intangible, intimate and multi-faceted, yielding a signature style that documents but also reimagines the people, places and ob-jects that engage him. In the process, he often creates non-linear, multi-hued environments, freeing his work to manifest itself in varying ways. Together with Massacret, his contribution to Li-Ning's artist project is rooted in this approach, drawing heavily on the season's futuristic, modernist themes while employing a mix of cameras and DIY aesthetics.
CHAPTER 4 | Johnny Dufort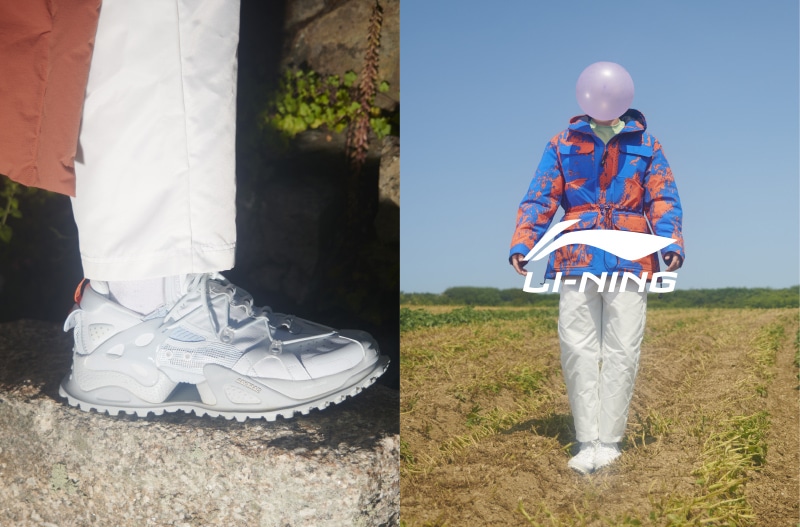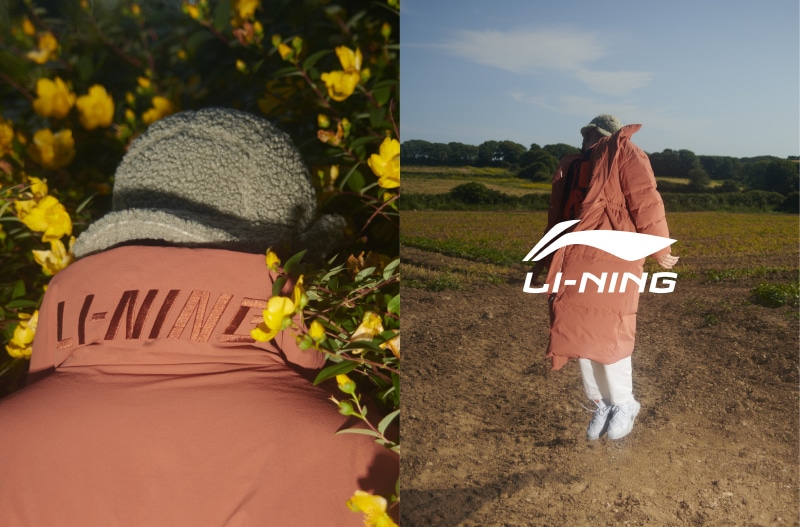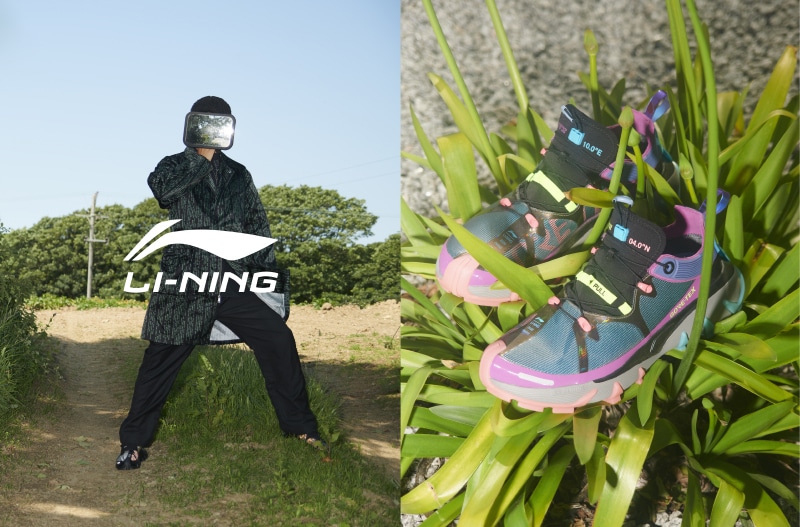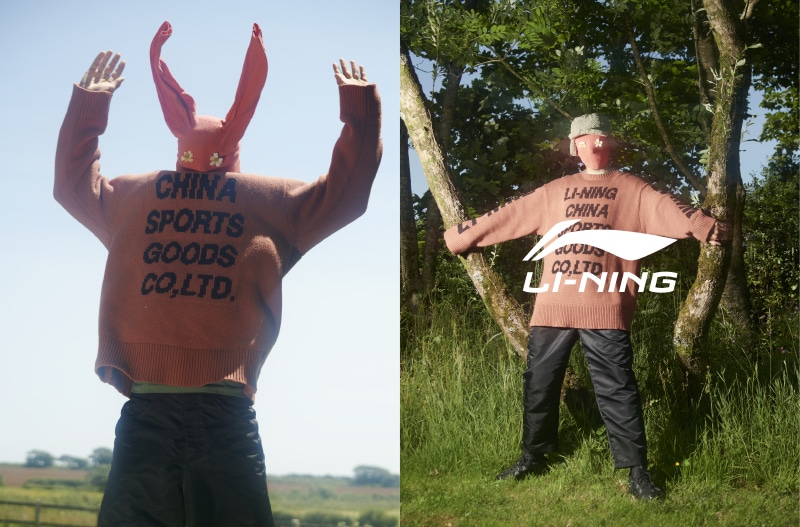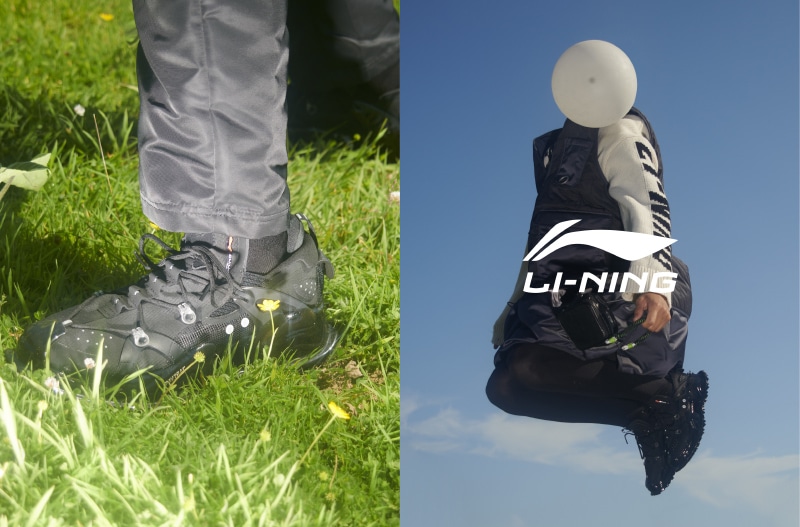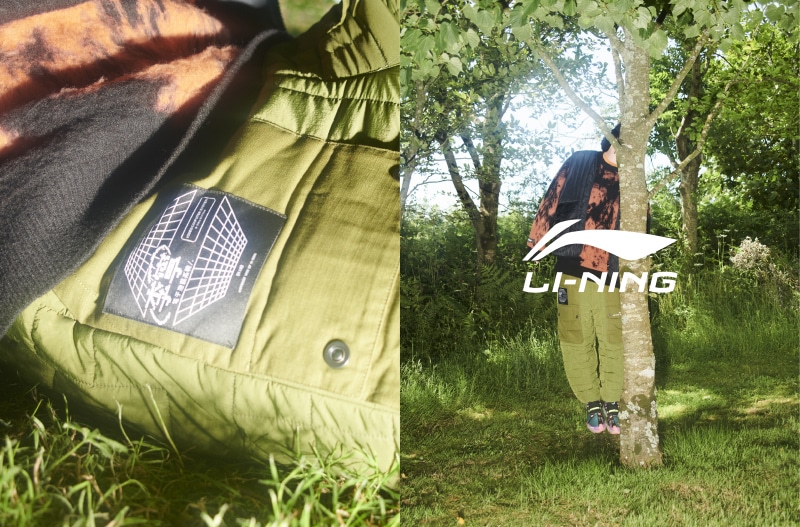 Johnny Dufort frames a faceless, obscured figure in a series of colorful and intriguing images for Li- Ning's 4th chapter. The visuals, set against the English countryside, are evocative of bizarre folk characters, offering a vision of the fW20 season typical of Dufort's raw, left-field approach. The juxtaposition of Li-Ning's high-tech, modernist collection paired with hand-crafted, almost child-like masks, captured in a stark, yet sunny, rural setting leaves the viewer both curious and intrigued by the shoot's contrasting, surrealist direction.
CHAPTER 5 | Sharna Osborne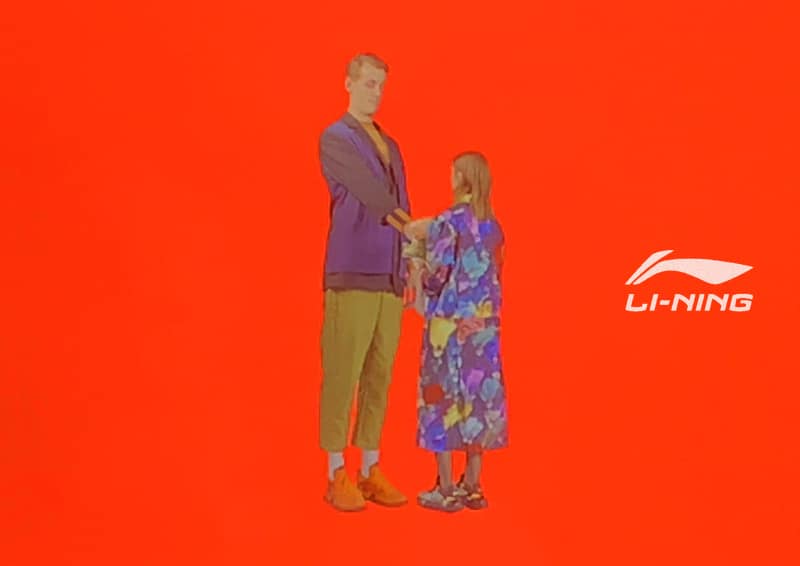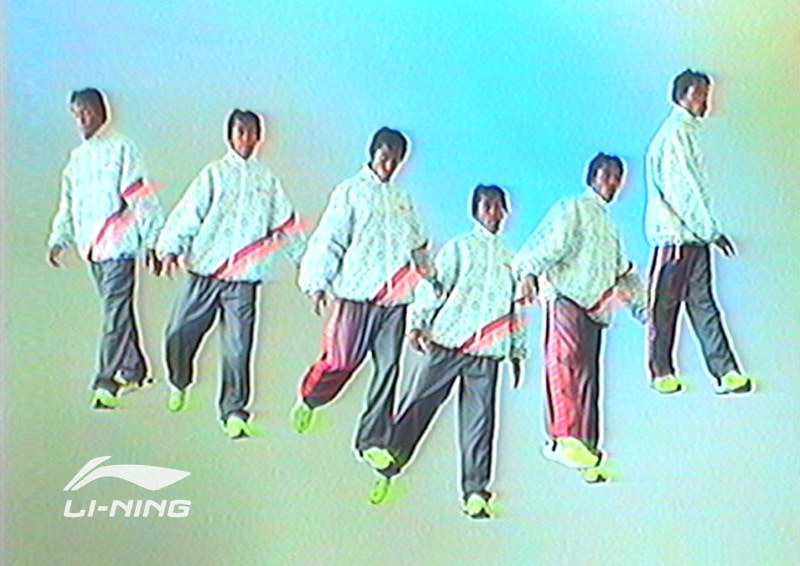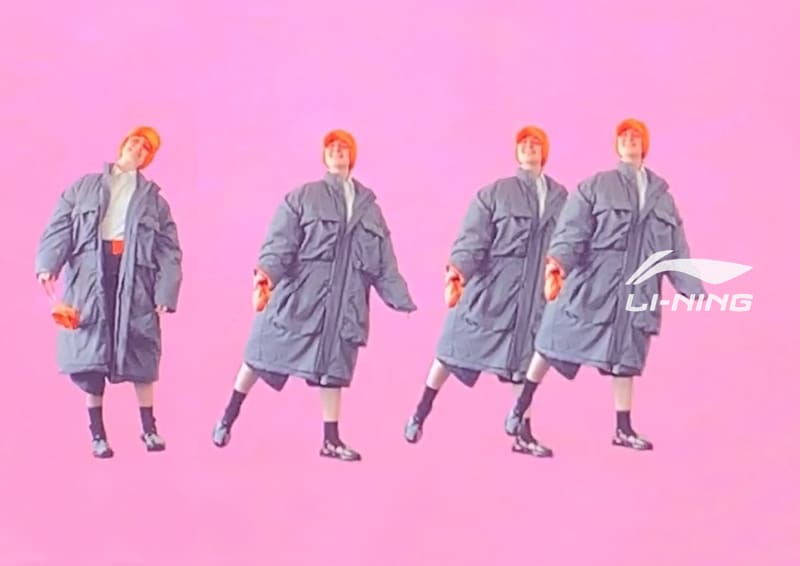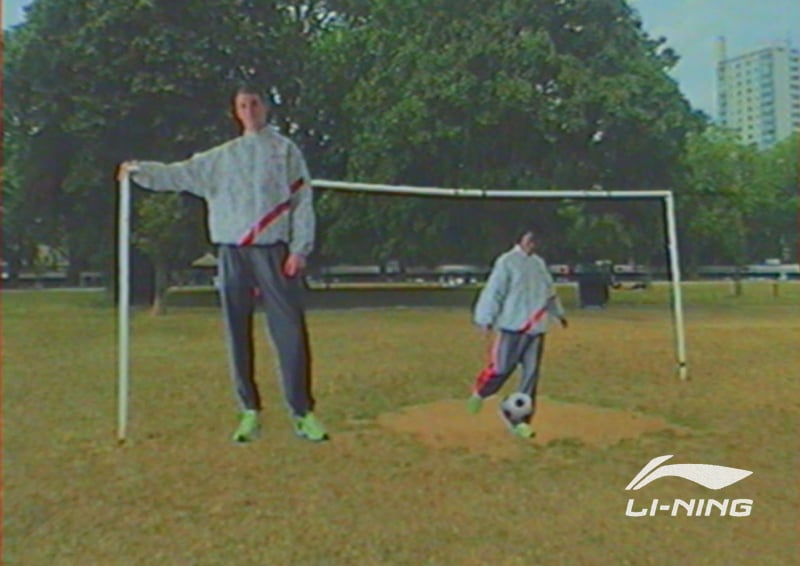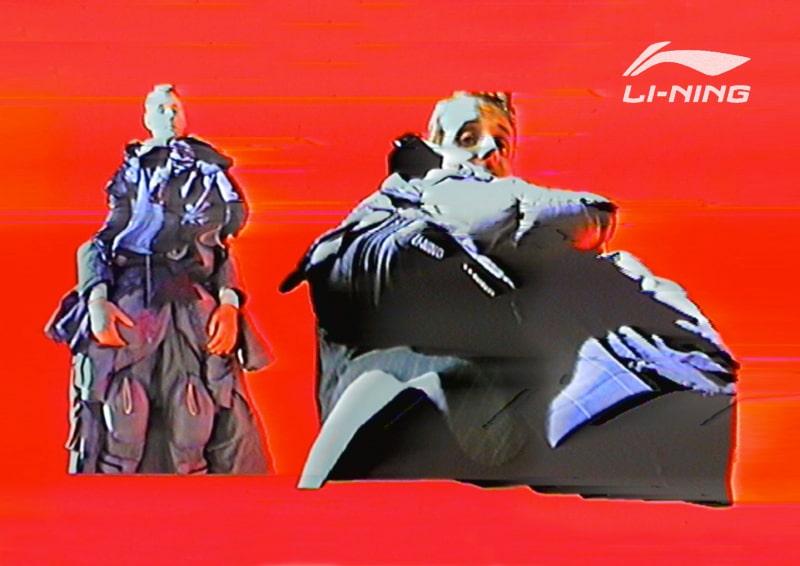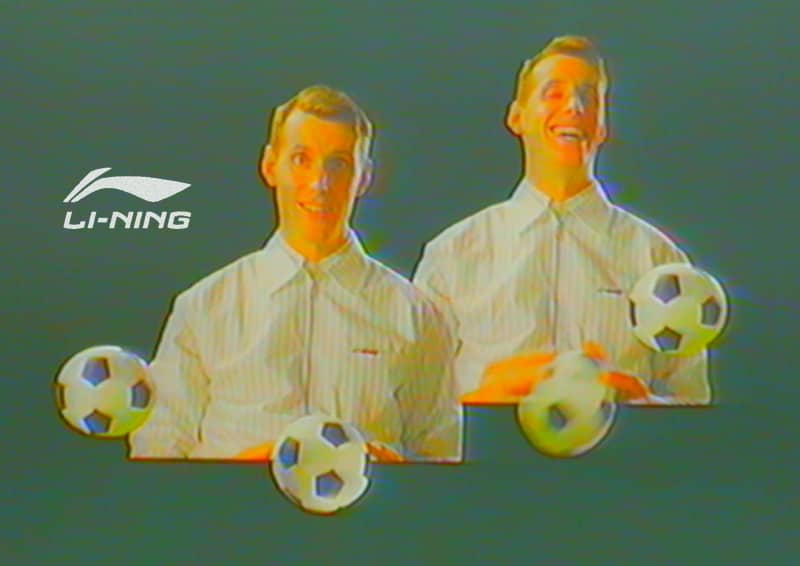 'Tea with a Giant', the 5th and final installment in Li-Ning's fW20 creative series, depicts a rather unusual and awkward first date in an off-beat, project conceived and directed by Sharna Osborne. The nostalgic, low-fi aesthetic of the short and accompanying images captures the couple's initial meeting—an exchange made all the more tricky when one half of the pair is revealed to be, quite literally, larger than life.